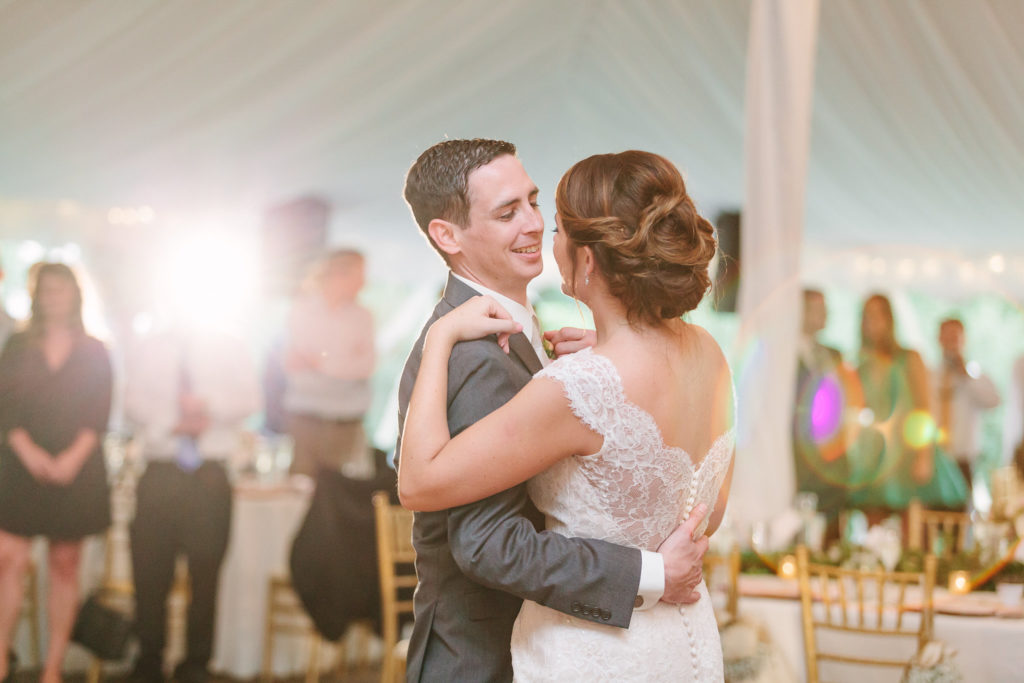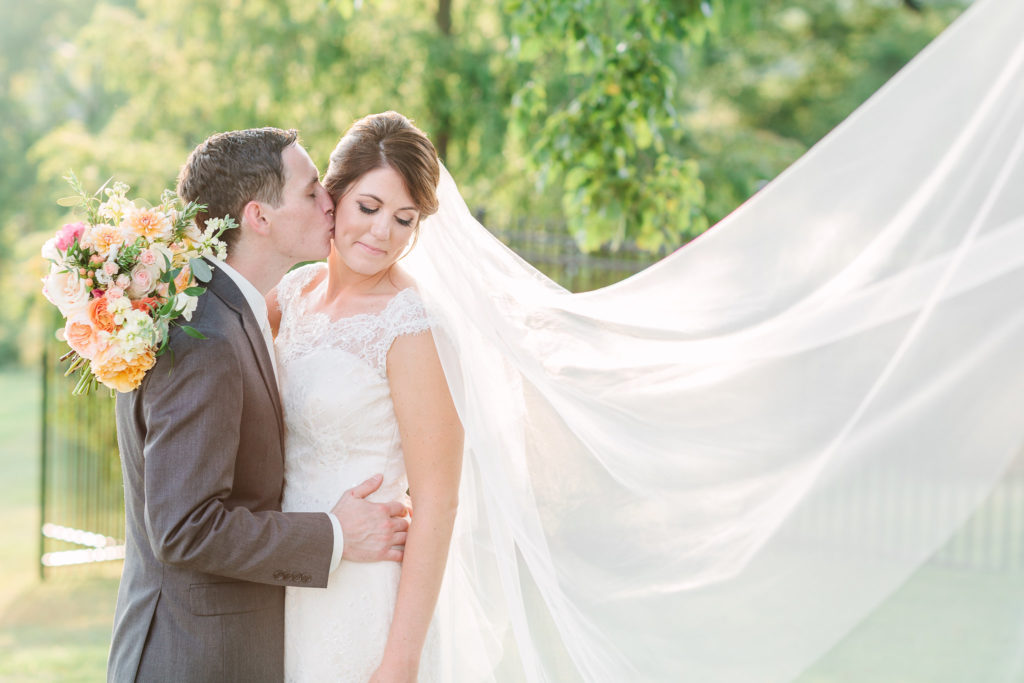 Occupations: Brittany is a senior compliance and ethics coordinator for a health care company; Bailey is an executive chef.
Wedding date: September 5, 2015
Number of Attendees: 175
Number of Attendants: Seven bridesmaids and seven groomsmen.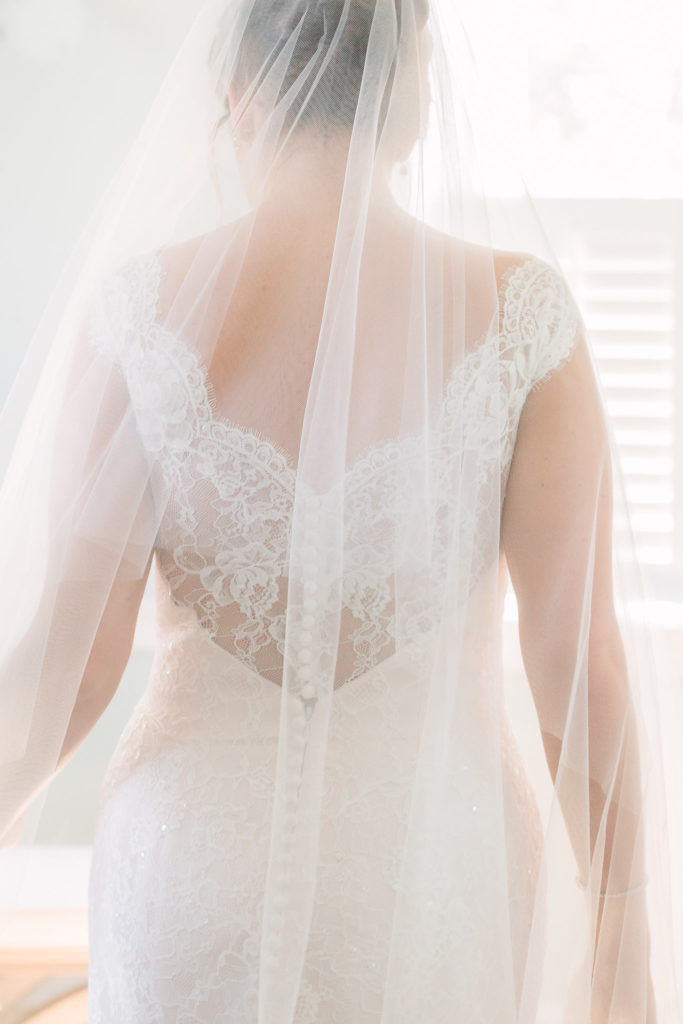 How You Met: We were friends that attended elementary, middle and high school together. We had a brief middle school fling in seventh grade (and ironically enough my parents rented a house from Bailey's grandparents for a few years around that same time). It wasn't until second semester of our senior year that we decided to "make it official." We've now been together for 10 years.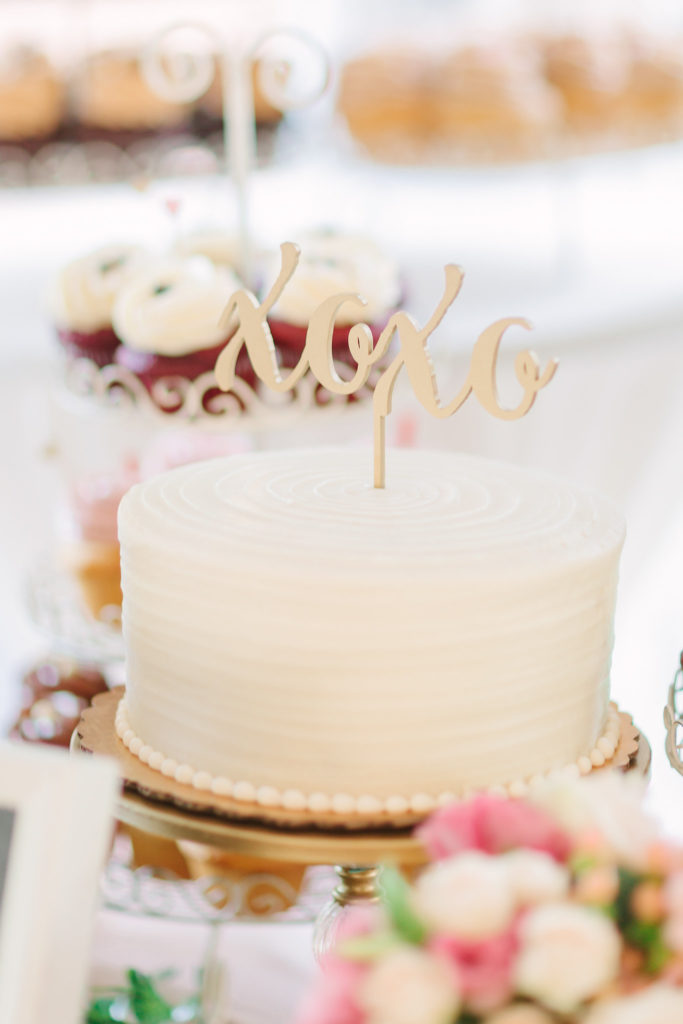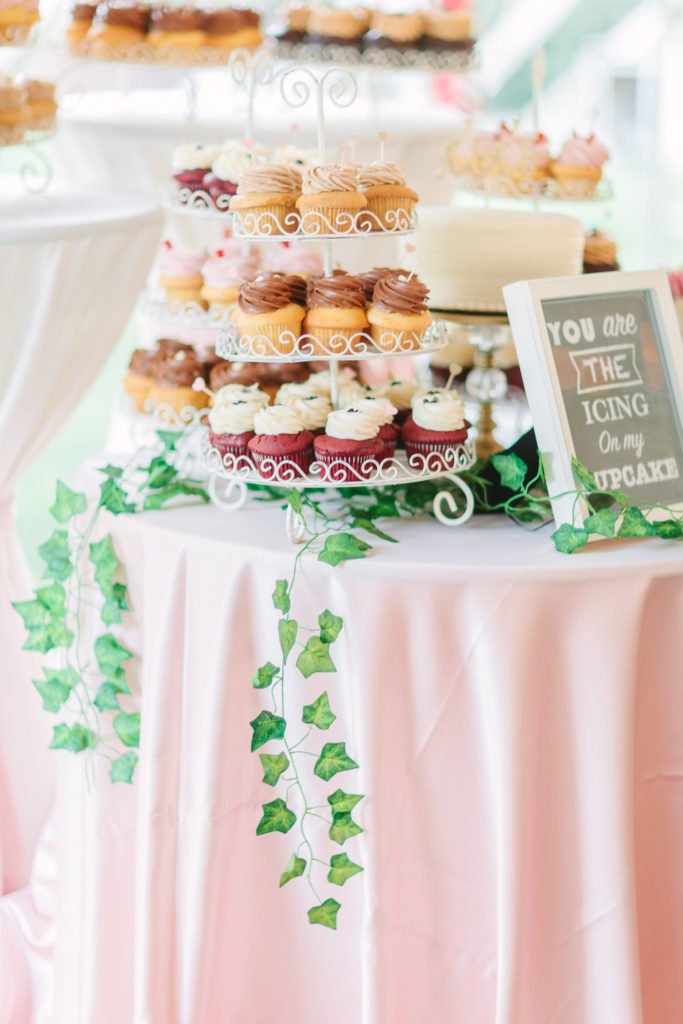 The Engagement: Bailey proposed during the first night of our family trip to The Hotel Atlantis in Paradise Island, Bahamas. My grandmother surprised our family with the trip for Christmas and this trip was extra special because it was the first family trip that Bailey was invited on that required an airline ticket (how lucky that the location for his first trip was the Bahamas!) After a day of traveling our group decided to grab a bite to eat/admire the yachts docked at the Atlantis Marina. To my surprise, the security guard allowed us to walk down to the lower dock and offered to take our picture in front of one of the yachts docked in the marina. When I walked over to retrieve my phone from the security guard Bailey knelt down on his knee with the ring box and unexpectedly popped the question.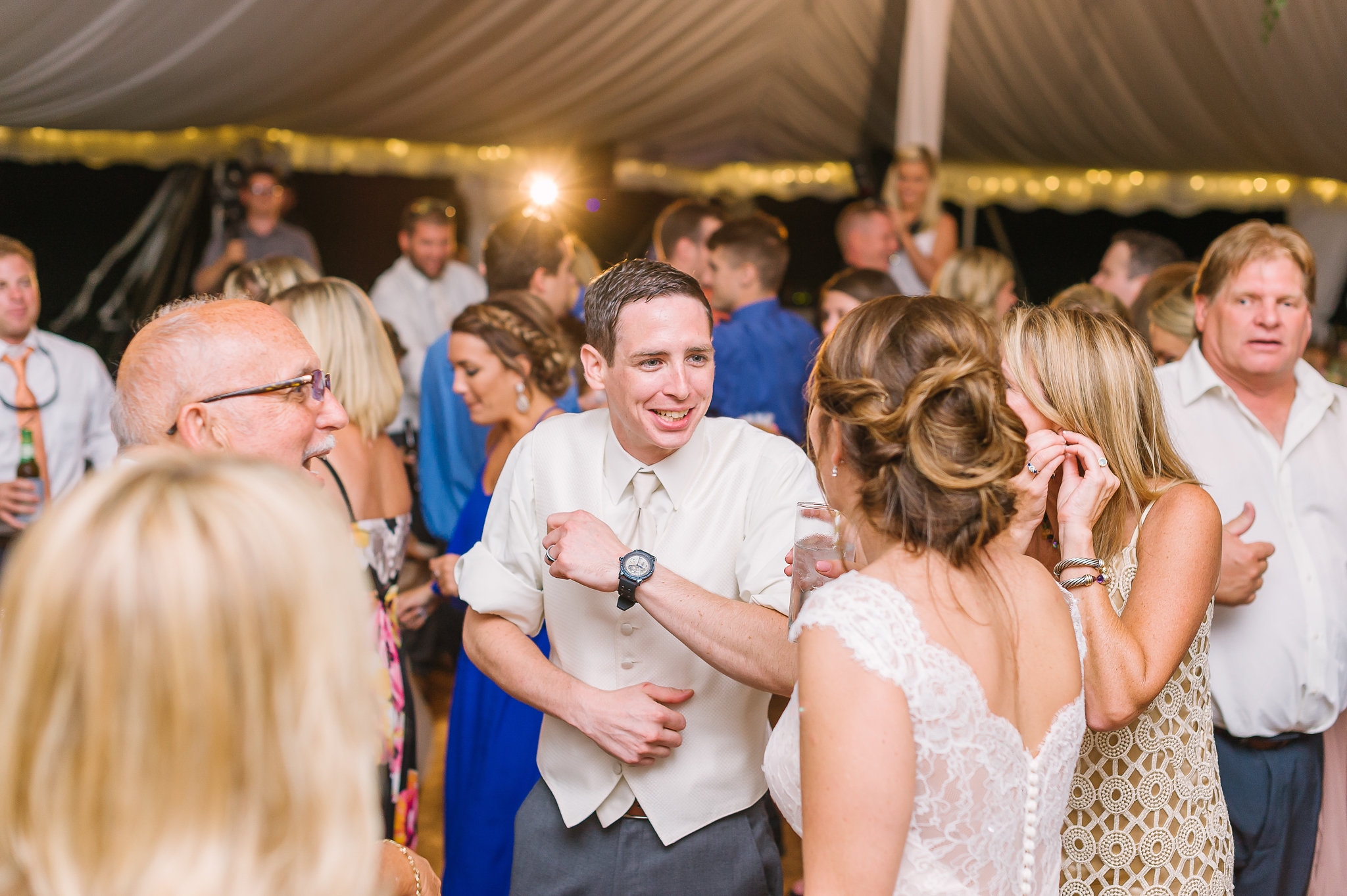 Wedding Design Inspiration: Our design inspiration changed multiple times throughout the wedding planning process. Overall I'd say that our décor inspiration ended up depending a lot on our venue choice. After months of searching for the perfect venue we took a chance and booked The Belmont Manor when it was still under renovation and everything fell into place after that. Our décor inspiration went from rustic country (which was popular at the time) to garden party chic and I think it had a lot to do with what I envisioned during our initial manor tour. I'm also a big fan of Lauren Conrad and the pictures of her altar inspired me to pursue all things "greenery" before "greenery" was a "thing."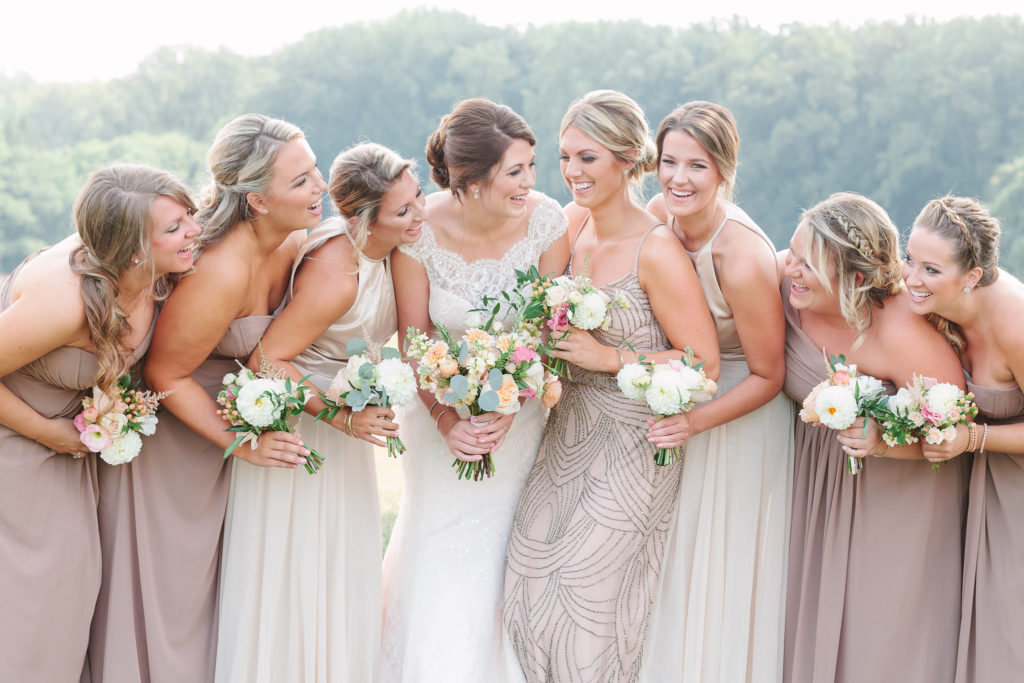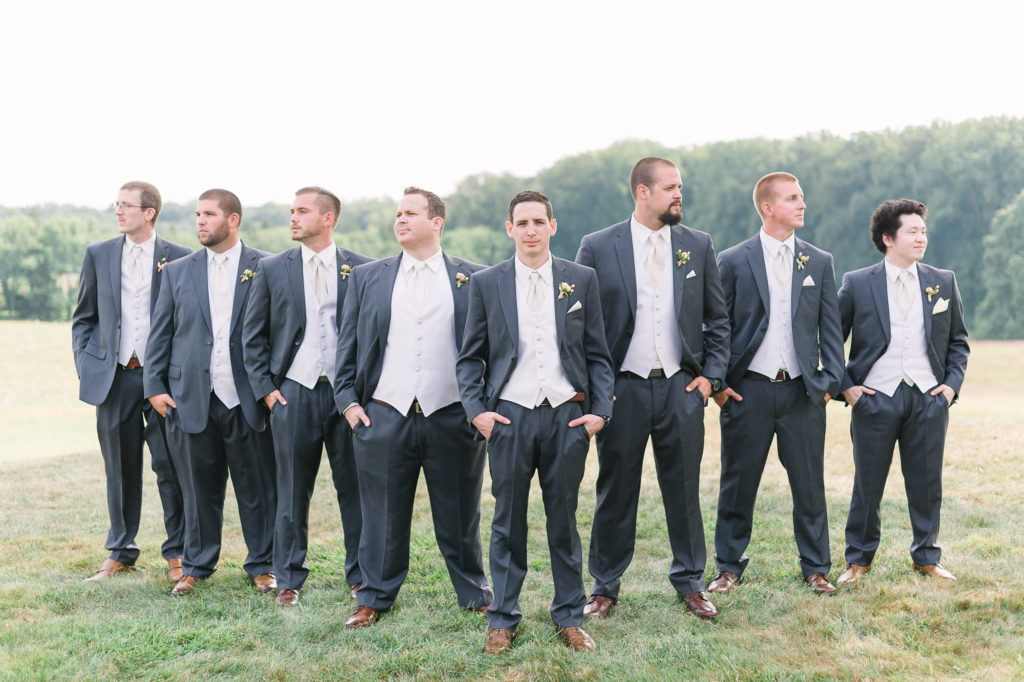 What Was Unique and Special About Your Wedding Day:
We wrote each other letters to open on our 10-year anniversary and locked them in an engraved wine box during the ceremony.
My bridesmaids and maid of honor all wore different bridesmaids dresses. My MOH dress stood out from the rest of the girls and the remaining girls chose dresses based on the color scheme I picked (blush, gold and greenery) and their body type. I didn't want to be a bridezillawho made my girlfriends wear one specific dress so I let them chose a style that best fit their body type. I was a nervous wreck hoping that all of the dresses looked well together since I never actually saw the vision come together until the day of the wedding and it turned out exactly how I had hoped.
Our signature cocktails.
The Chesapeake Strings Band played our favorites "Home is Wherever I'm With You" and "With or Without You" while the bridal party and I walked down the aisle.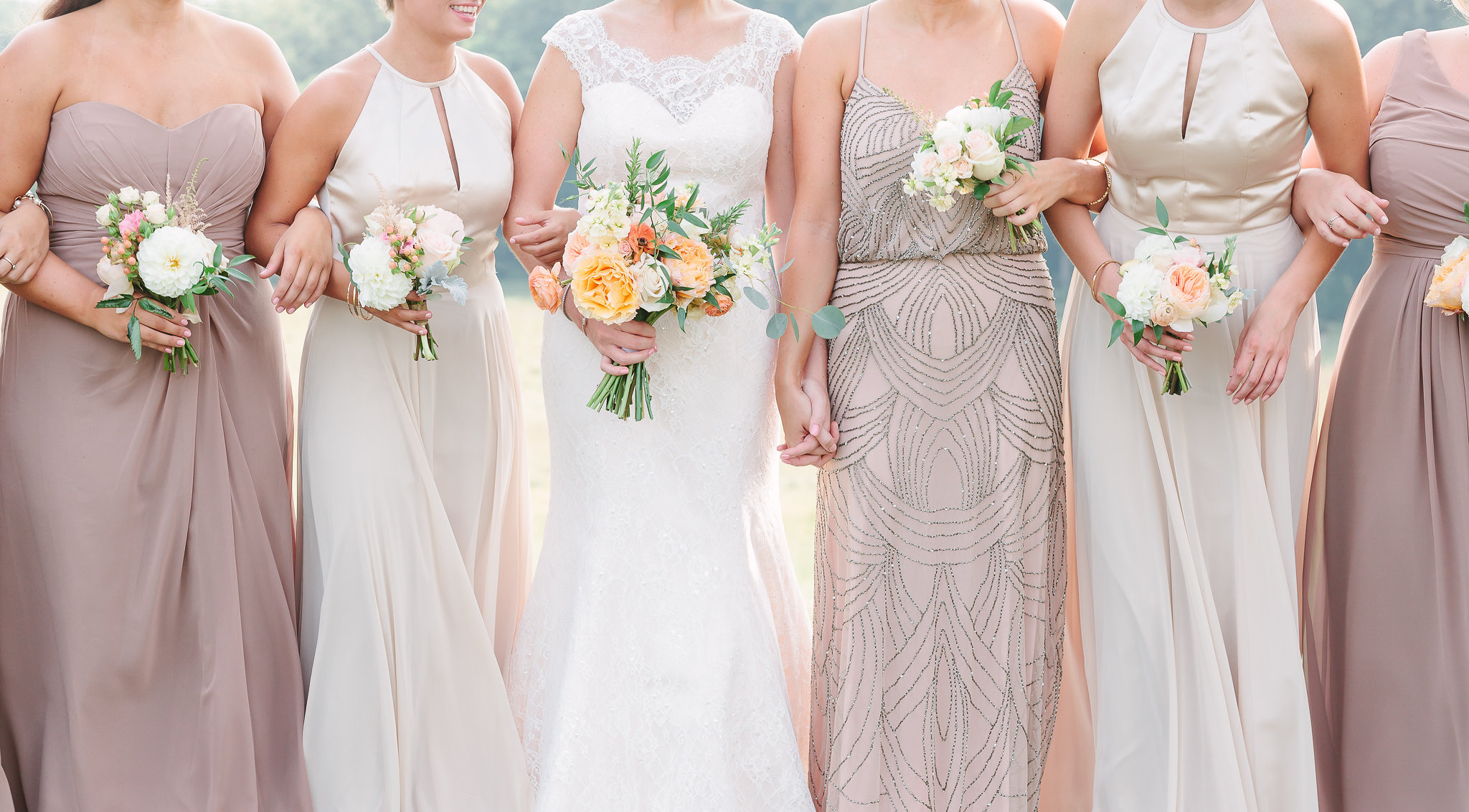 Favorite Details: The floral ampersand altar; the greenery and café lights draped over the dance floor and along the head table and bar; our mini succulent name cards and favors.
Most Unexpected Event On Your Wedding Day: The plumbing system at our venue went out the day of. Thank god for our wedding planner who came to the rescue
Piece of Advice: Don't stress over all of the little details, pick one or two ideas and crafts to focus on that will make your day unique. And if you can afford it, hire a day of coordinator so your friends and family can relax and enjoy your big day.