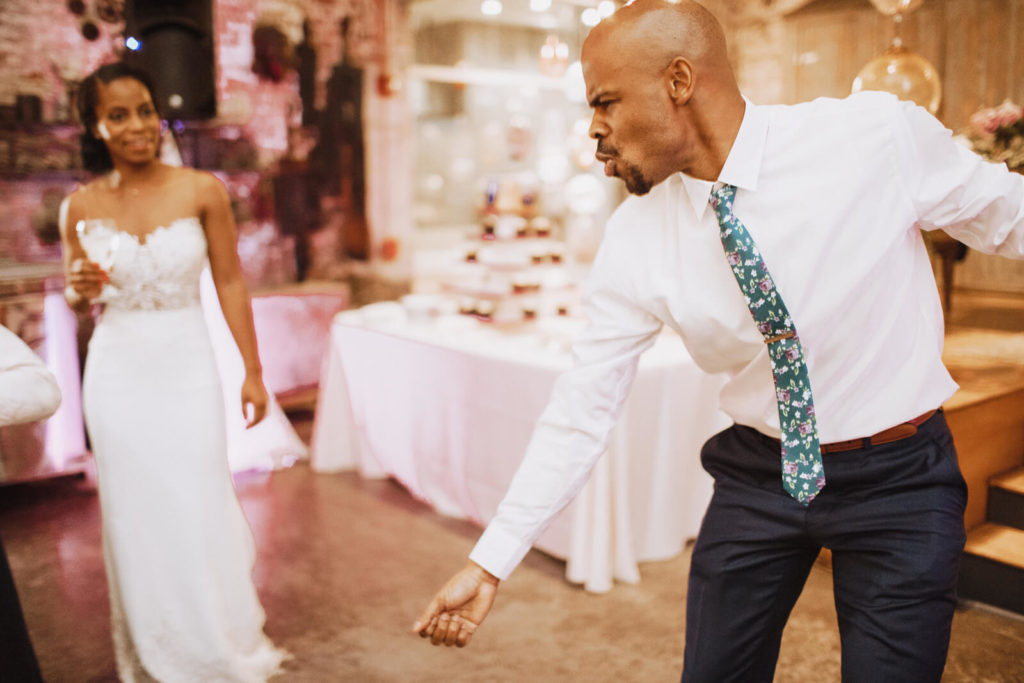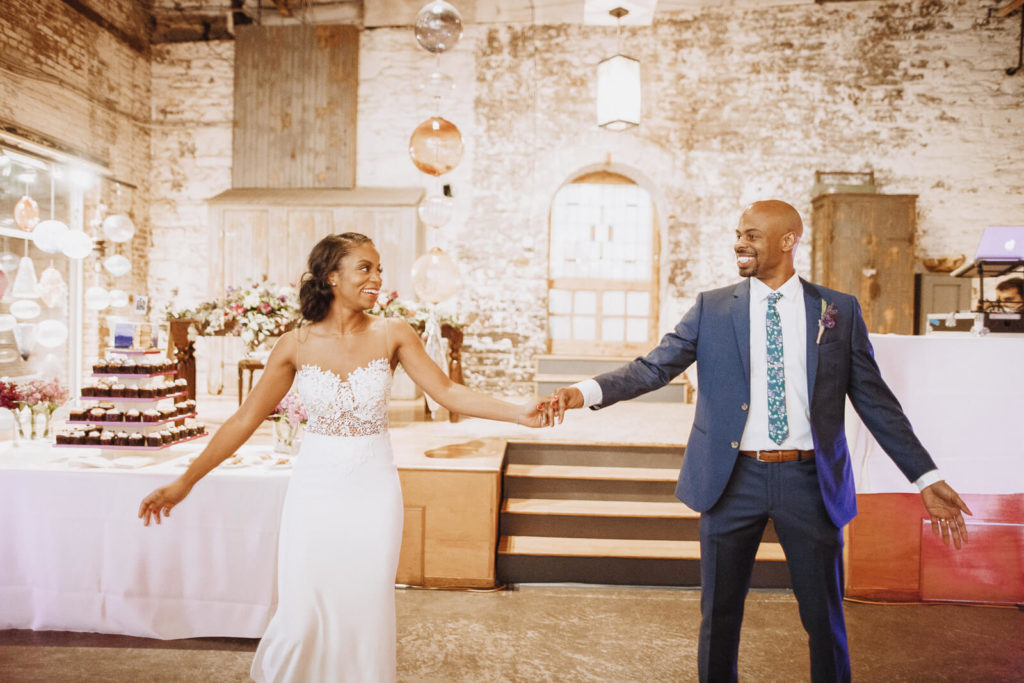 Occupations Lauren is a public health scientist; Sean is an insurance producer
Wedding date June 3, 2017
Number of Attendees 53
How You Met Sean and I met on OkCupid. We talked for about a week over the phone, and soon met at a batting cage for the first date. I didn't think he was into me, but after the batting cage, he suggested we go for a drink at a rooftop bar in Towson. He made me laugh the whole time. Our night ended with us running through the rain to my car where we shared our first kiss. Our first date was exactly three years before our wedding day.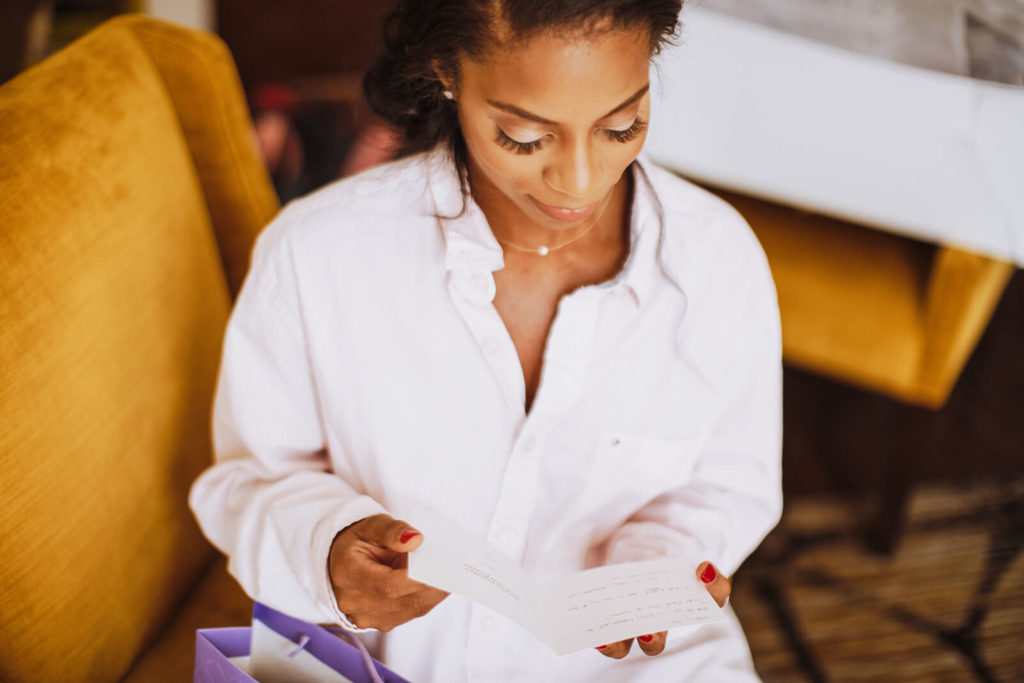 The Engagement: Our engagement happened on February 12, 2016. I knew the engagement was coming soon because we designed the ring together and as soon as the ring was done, it was clear that he wouldn't be able to wait to present it to me. This made it especially difficult to surprise me. He decided to propose after we attended a pottery making class. It was a very cold and snowy night and in a sweet moment while we rubbed our hands together to get warm after getting into the car, he reached into his pocket and pulled out the ring. It was definitely unexpected, but it explained all of the weird trips he made to his coat in the middle of our class – he was making sure the ring was still there.
Wedding Design Inspiration: We really wanted to embrace Baltimore City, so we picked a venue that had an industrial vibe and could highlight the raw aesthetic of the city.
What Was Unique and Special About Your Wedding Day Our wedding day was special to us because we kept it very small with a guest list of people whom we talk to on a regular basis. It really felt very intimate.
Favorite Details The cascading flowers at the end of our tables and on the sweetheart table were more than we could have imagined.
Most Unexpected Event On Your Wedding Day The end. Many wedding day stories are centered on trials through bad weather or misplaced rings, but the most memorable part of our wedding was the fact that it was pulled off entirely as we anticipated. For months, we labored through finding a location, visiting the caterers, and reviewing photographers, amongst all the hundreds of other things for this one day. Once it was all over, it sank in that all our planning paid off and we got exactly what we wanted in every way, even though we expected things to go wrong.
Piece of Advice The day moves very quickly, so it's important to embrace the special moments with friends, family, and especially your new spouse. Also, splurge on a good photographer! Besides the memories, the photos are the only item you get to take away from that day.