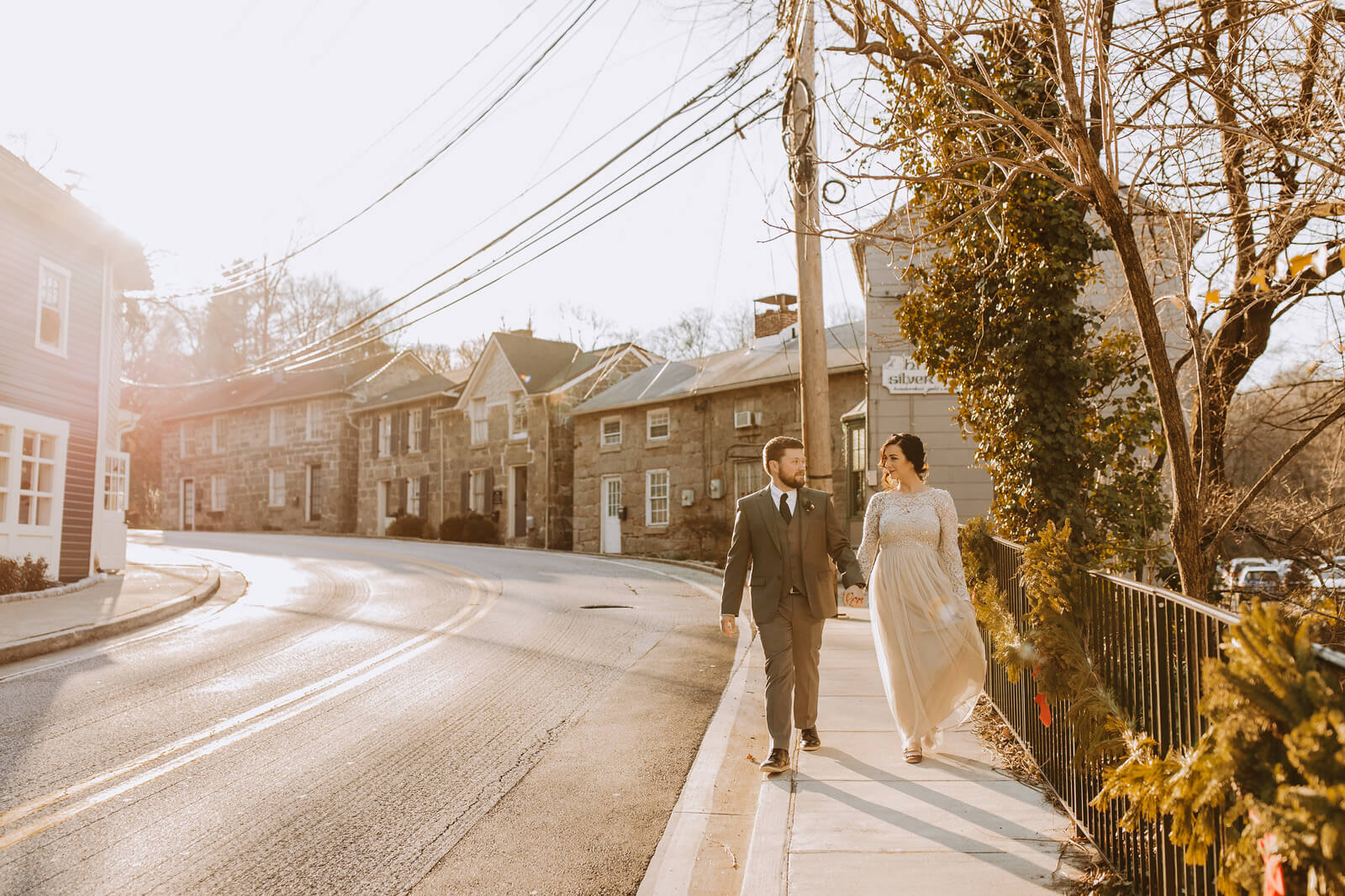 Occupations Alyssa is a sonographer and now owner of The Rogue Petal Co.; Andrew is a government analyst.
Wedding date December 7, 2018
Number of Attendees 115
Number of Attendants 10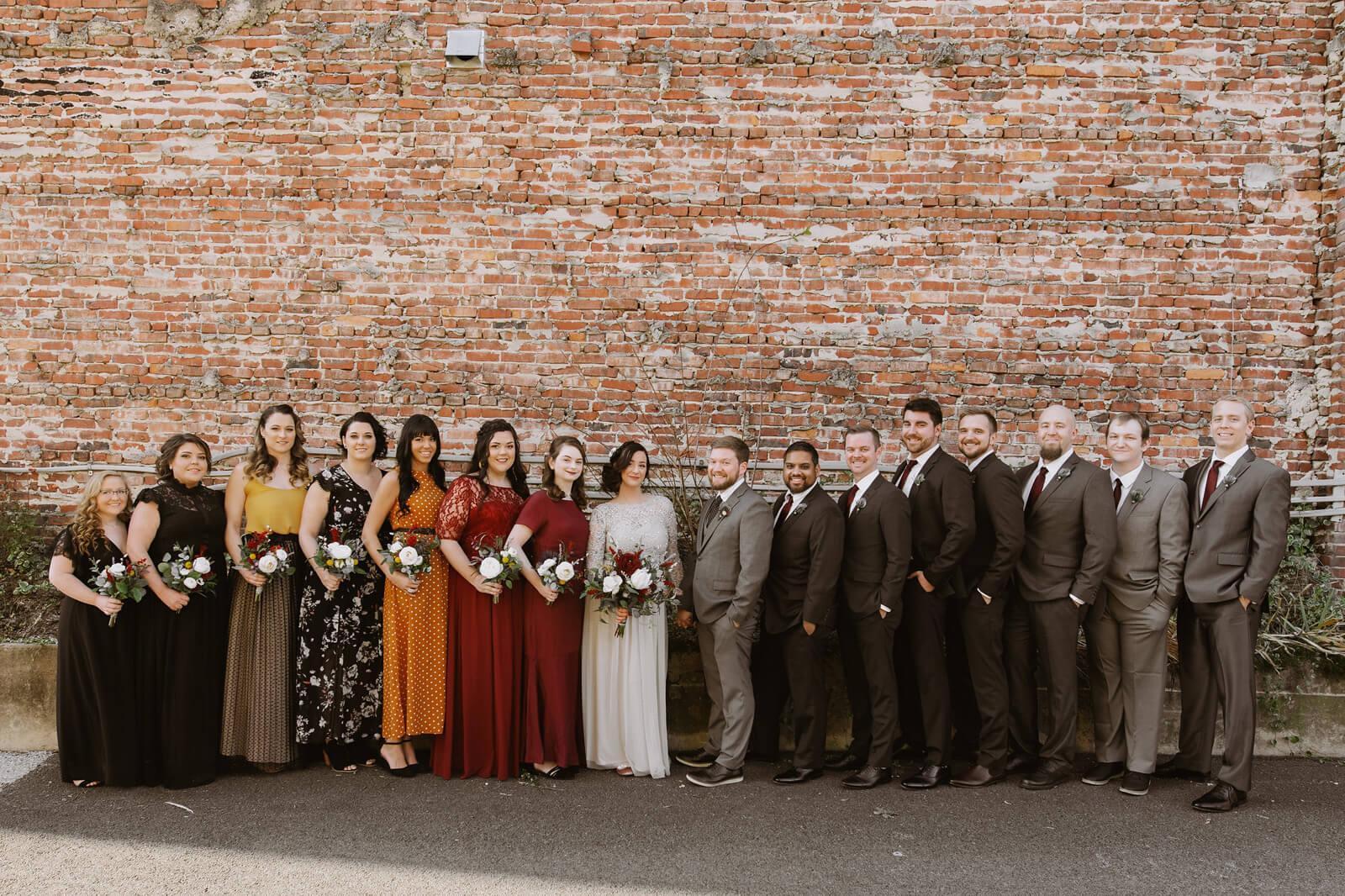 How You Met Swiped right on Tinder—although, Andrew likes to claim our first date as where we met; Of Love & Regret. I (Alyssa) like that I got to pick my perfect guy out of a thousand guy line-up on the interwebs. Rather than hoping to bump into him at the right moment on a night out or through a friend of a friend. He is my perfect complement. A year later we bought our first home together, a few months later adopted another dog, then got engaged.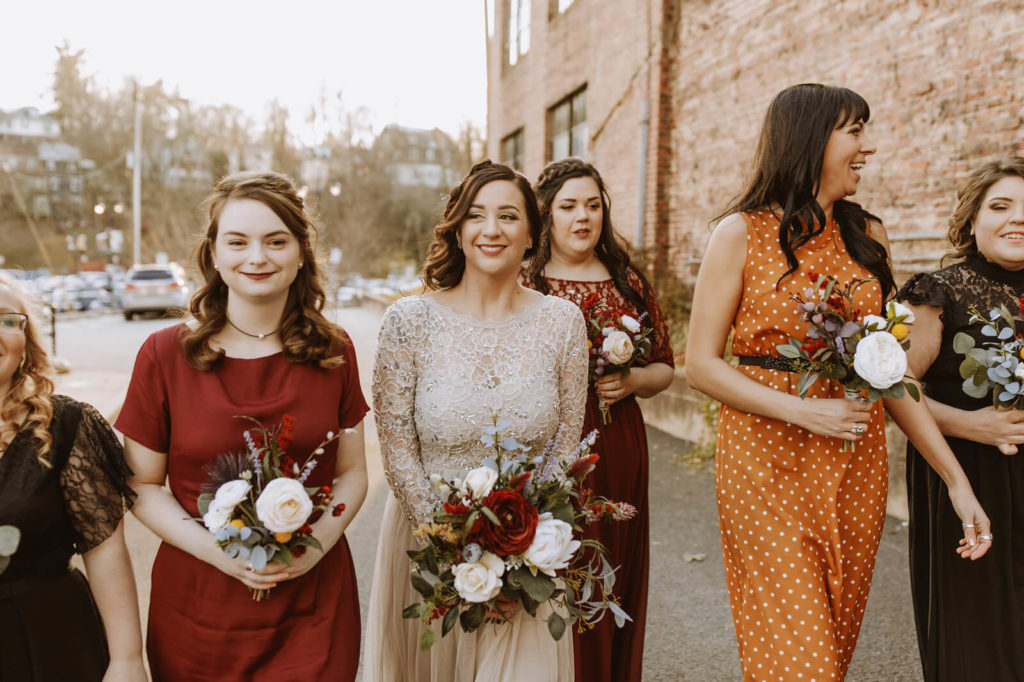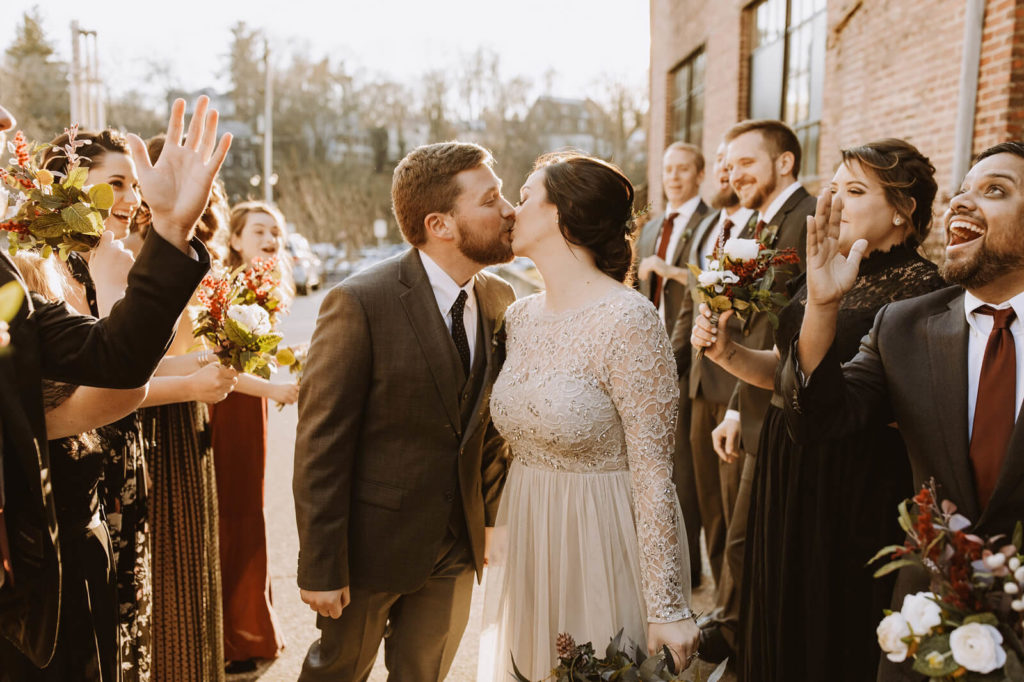 The Engagement Andrew: We took a road trip to South Carolina to visit family, then ended in Charleston just the two of us. Alyssa: He asked in front of the Pineapple Fountain. I didn't even let him get out the words and he barely got on one knee before I said yes! Then it started pouring rain. We ducked into this awesome dive bar we found called Burns Alley and spent the rest of the night celebrating.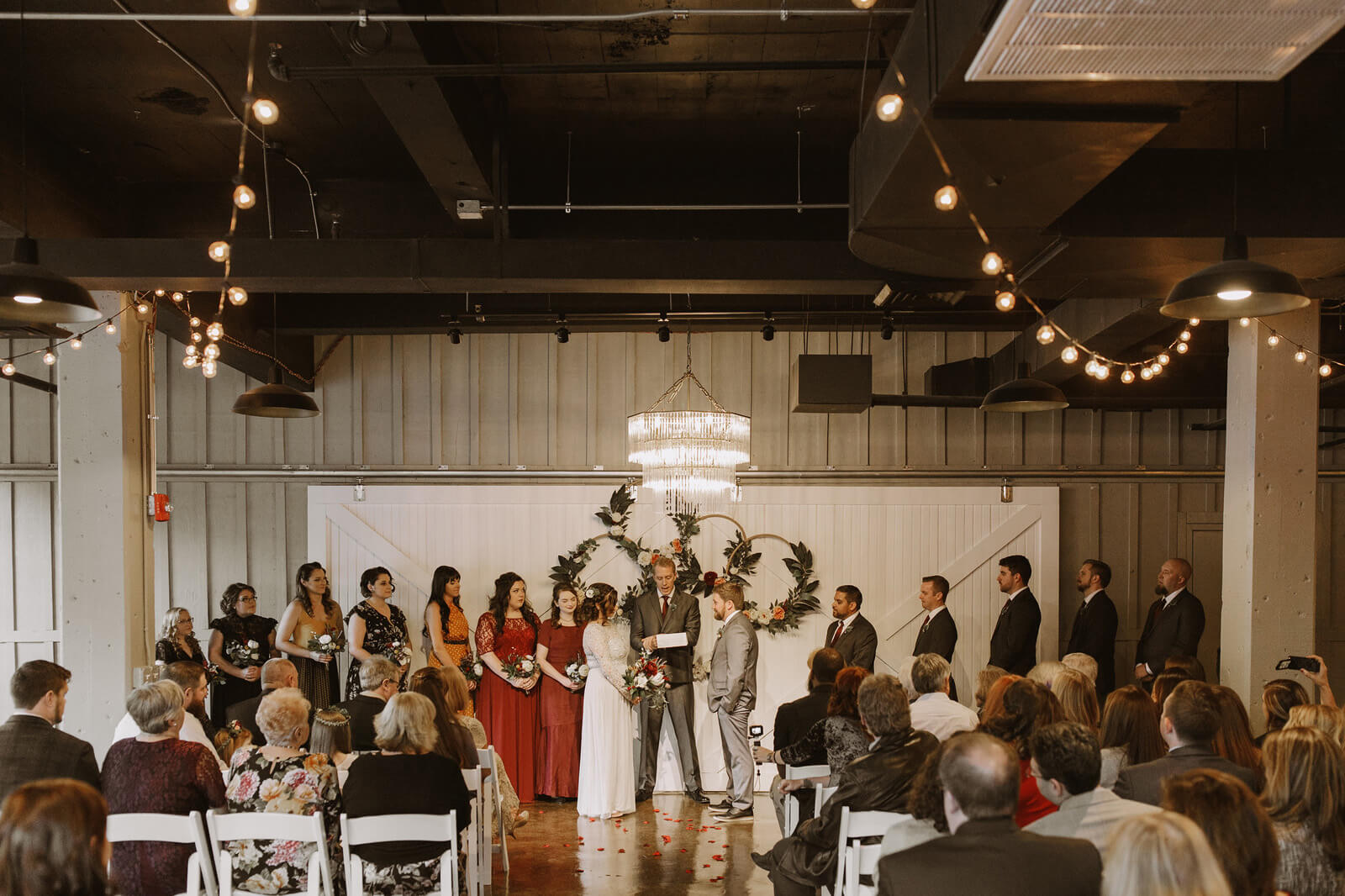 Wedding Design Inspiration Burgundy/wine with mustard, and neutrals. Andrew said he liked red, but "didn't want it to be like Christmas"—so I ran with that. We wanted it to be unique without breaking the bank. I wanted it to feel romantic, but also be this awesome party.
I pulled lots of inspo from Pinterest and did everything we could DIY; from the faux flowers which inspired my company The Rogue Petal Co., to the signage, hand-stamped place cards, photo booth props, and mad-lib cards for guests. We weren't able to have our dogs attend the wedding, so I made cardboard cutouts of their faces for the photo booth. We even made a stop motion animation together for our save the date and sent guests the YouTube link.
For the attire, My dress was this gem I found on ASOS for $220 and was light gray with lace and tulle. I think it was supposed to be a bridesmaid dress really, but when I tried it, it was too perfect. I had the bridesmaids choose a pattern or solid color in one of the palette colors for their dresses—this way they could shop for whatever they wanted. My one girlfriend found her dress on Amazon for $12 and it looked amazing. I trusted they knew how to doll themselves up just right.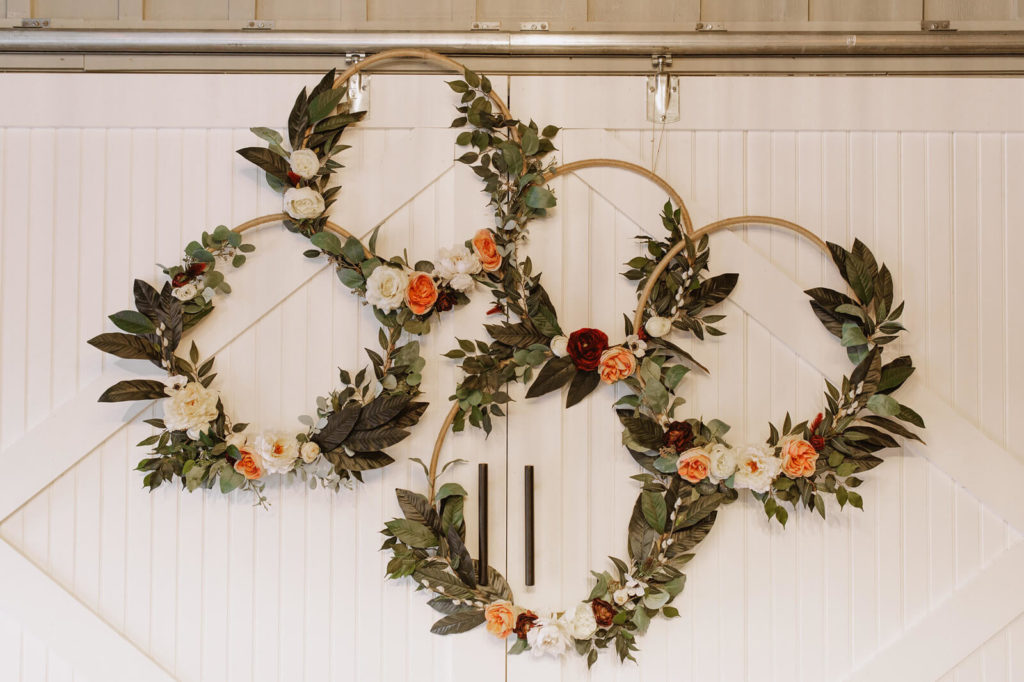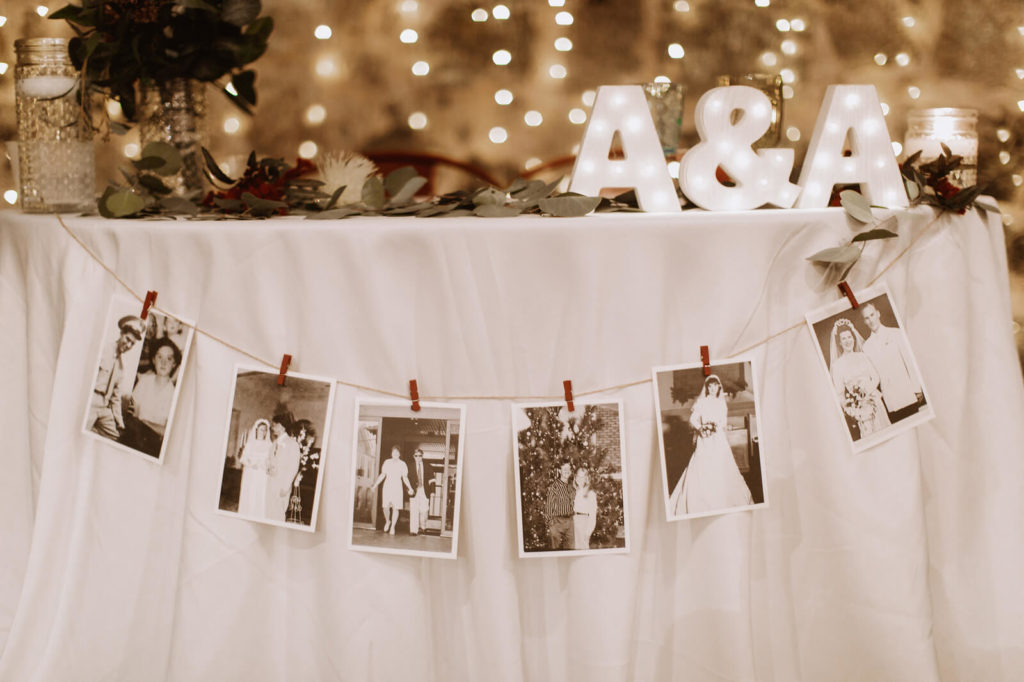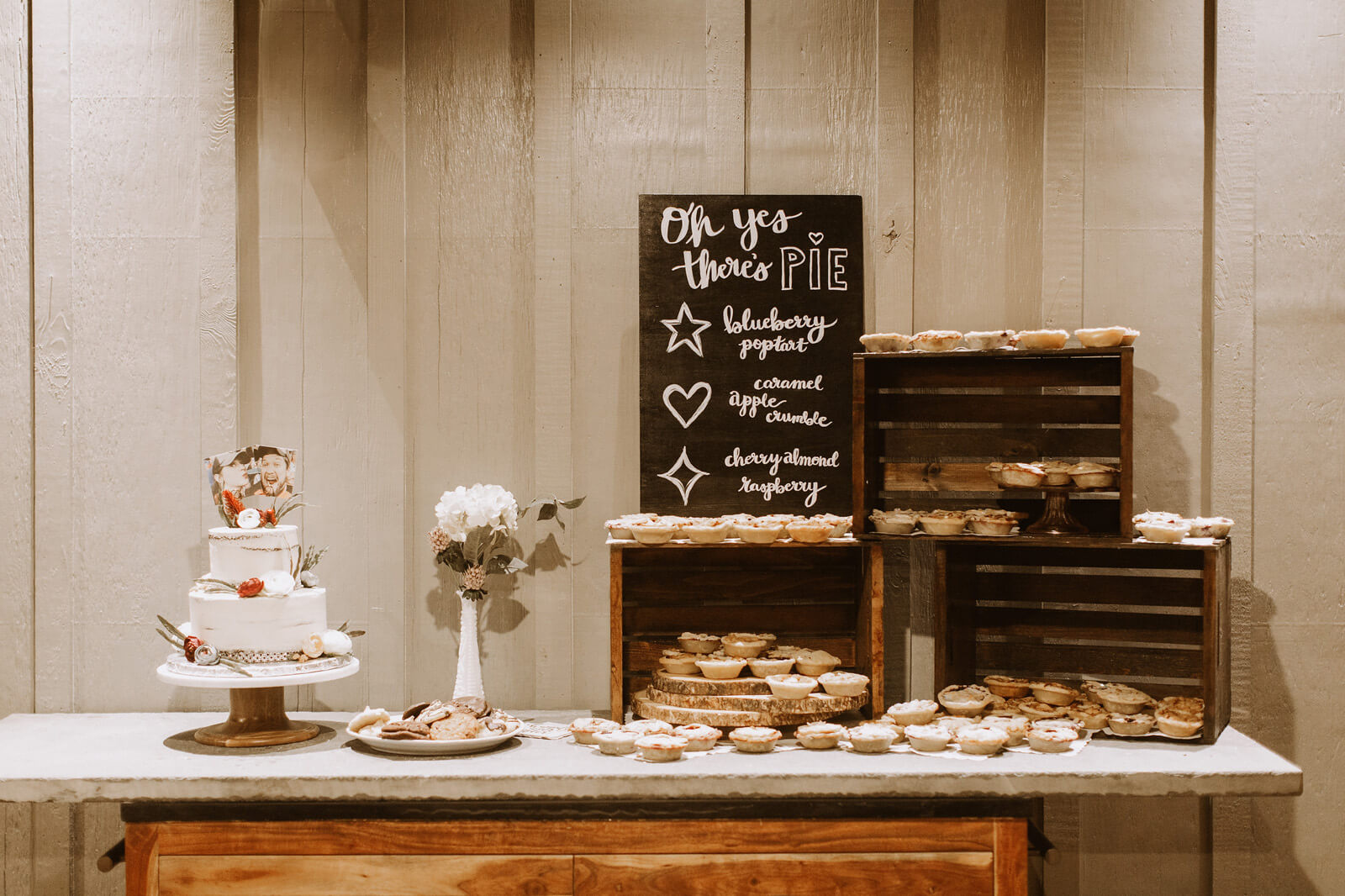 What Was Unique and Special About Your Wedding Day It was casual and comfortable. From the delicious BBQ via Blue Pit to the DJ/friend operating a Spotify playlist and taking the most unique song requests. Alyssa also collected vintage glasses from thrift stores for months leading up to the event. The glasses doubled as wedding favors for the guests to take home.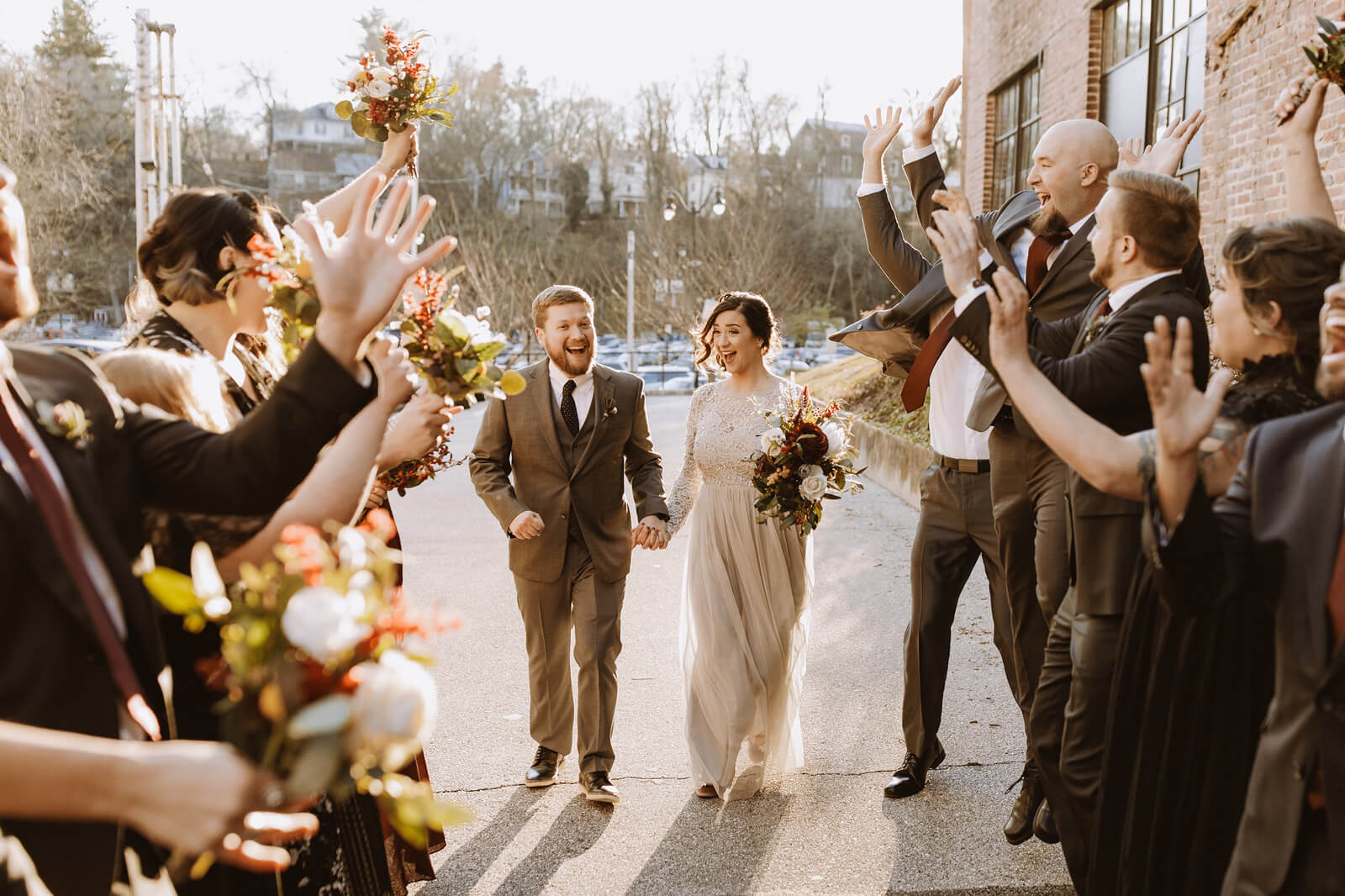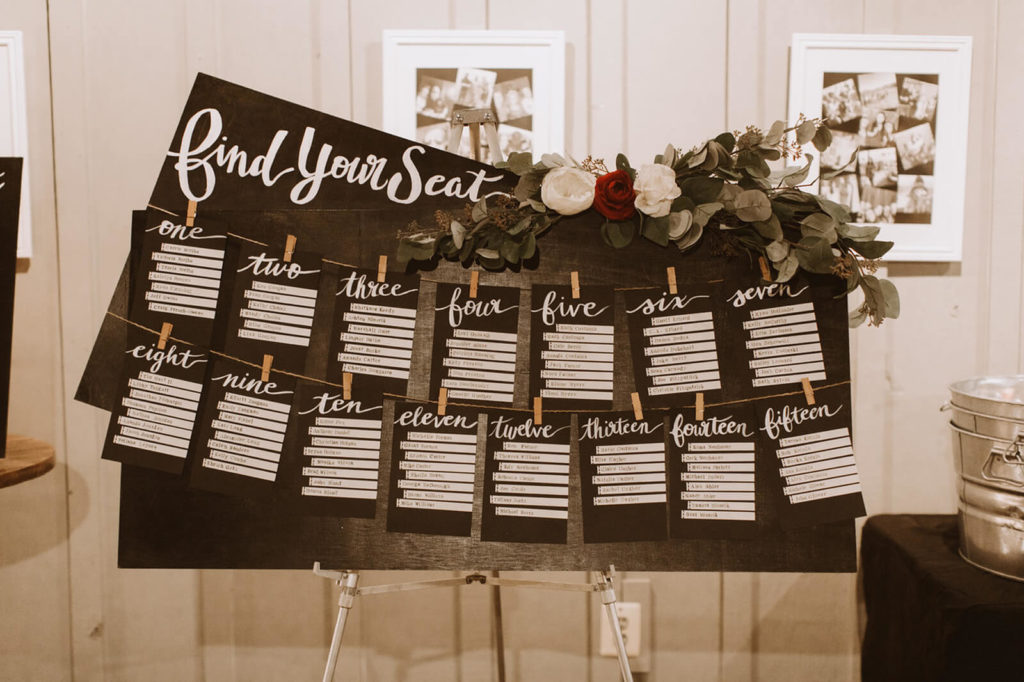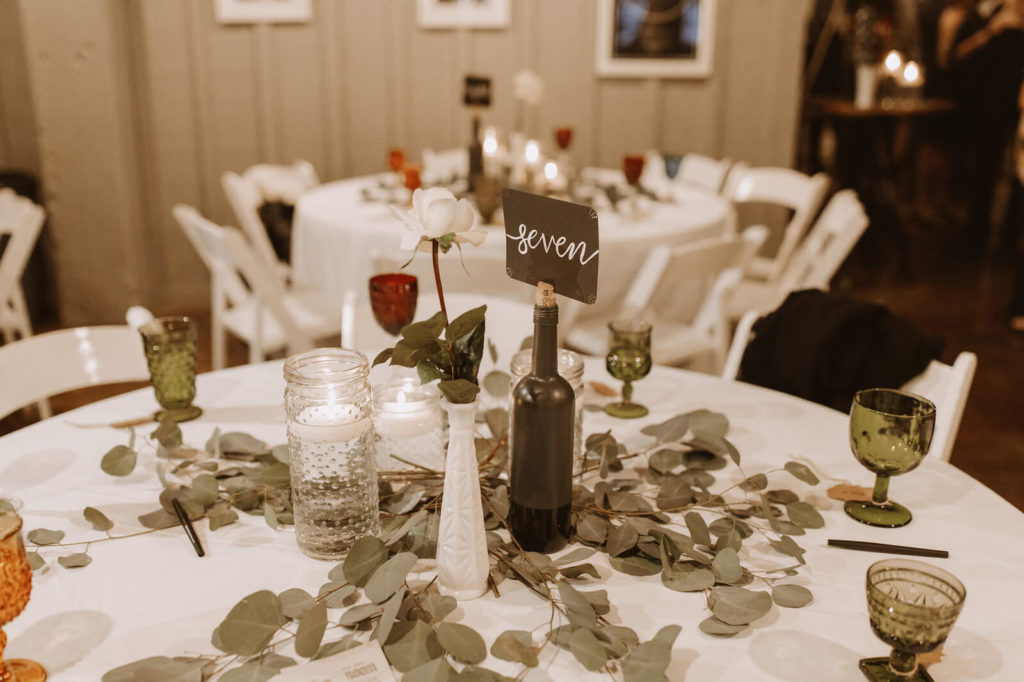 Favorite Details: Andrew: When one of "our songs" came on (not the first dance song) we ran to each other, nearly knocking down anyone in between us. Alyssa: We served mini pies that I made from scratch. I have a bit of a pie baking obsession. We also had a little two tier cake for face smashing—we felt that this had to be done.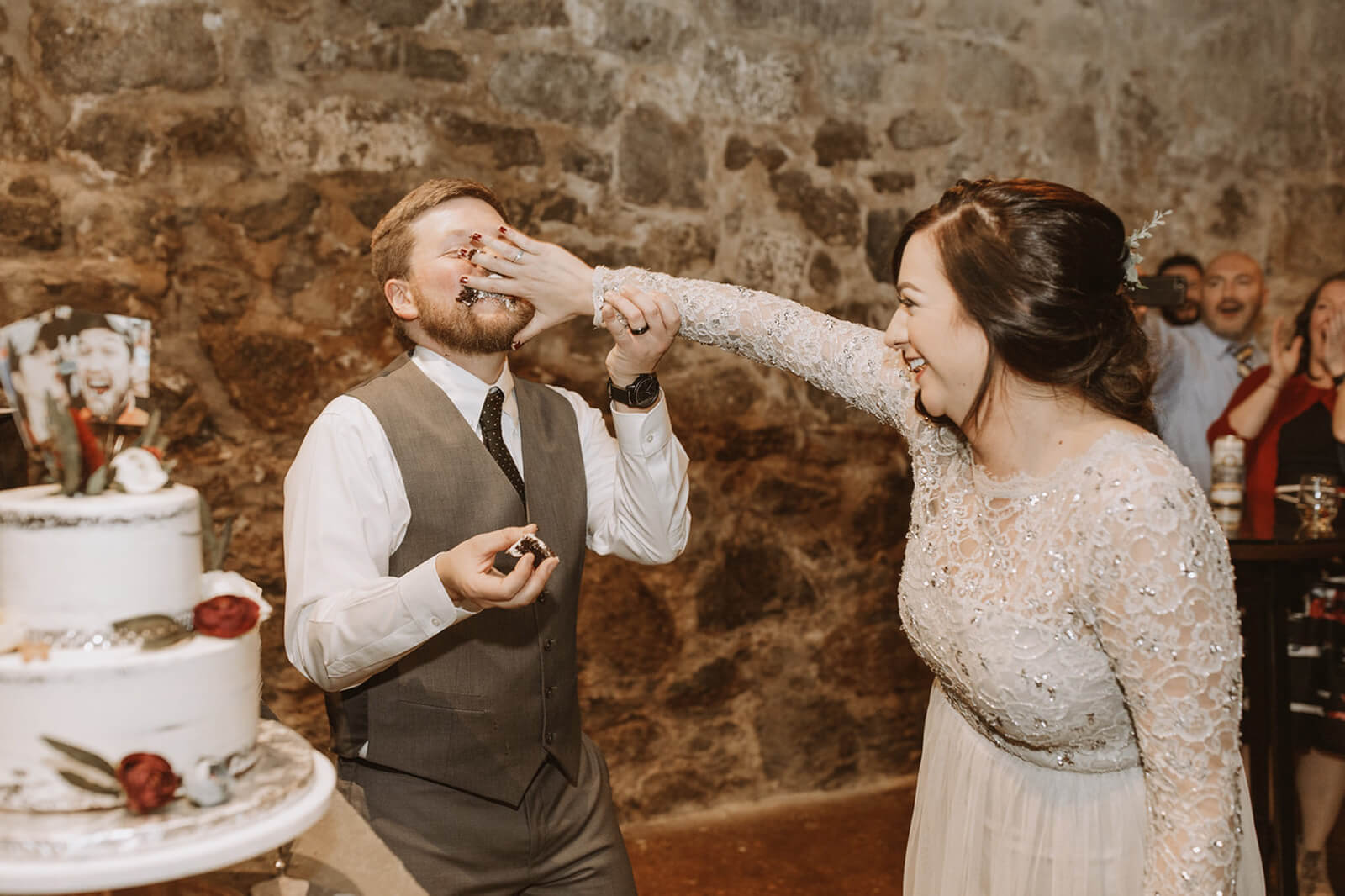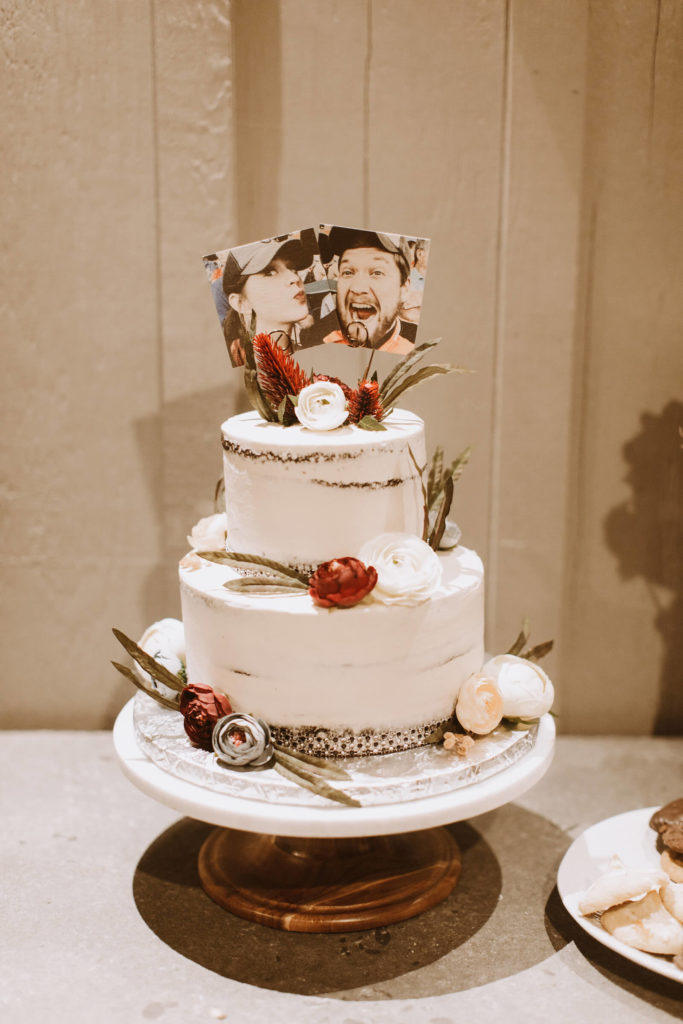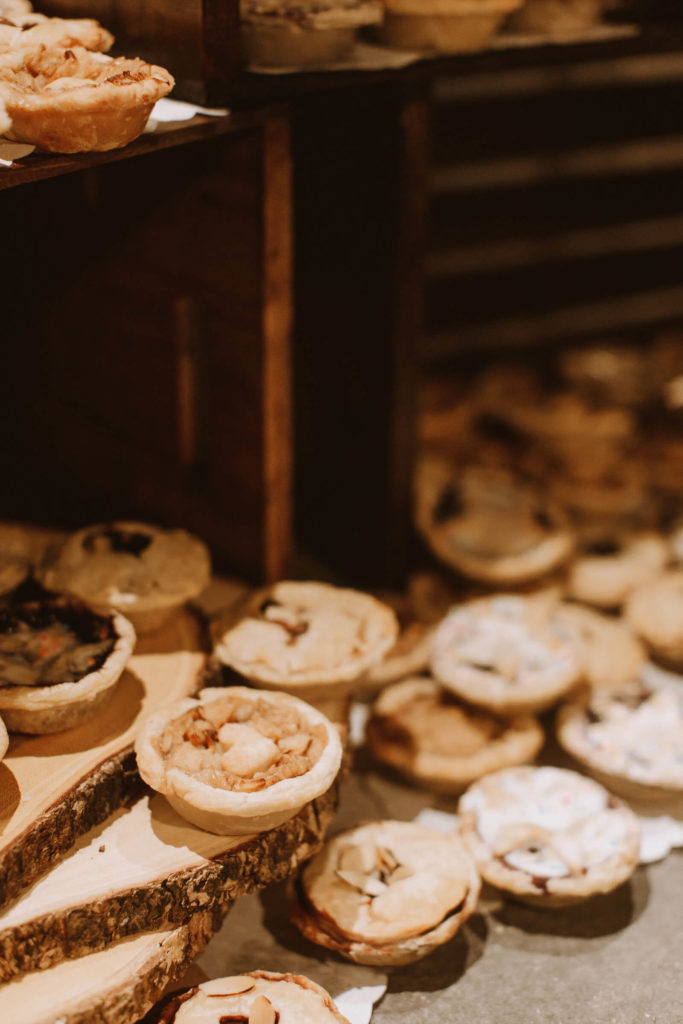 Most Unexpected Event On Your Wedding Day The officiant misplaced a page of his script in the middle of the ceremony . . . (we did mention it was casual). He leaned over, very audibly to the bride and said, "I think you forgot a page." He ended up finding it and all was well! It ended up being one of the funniest moments of the night.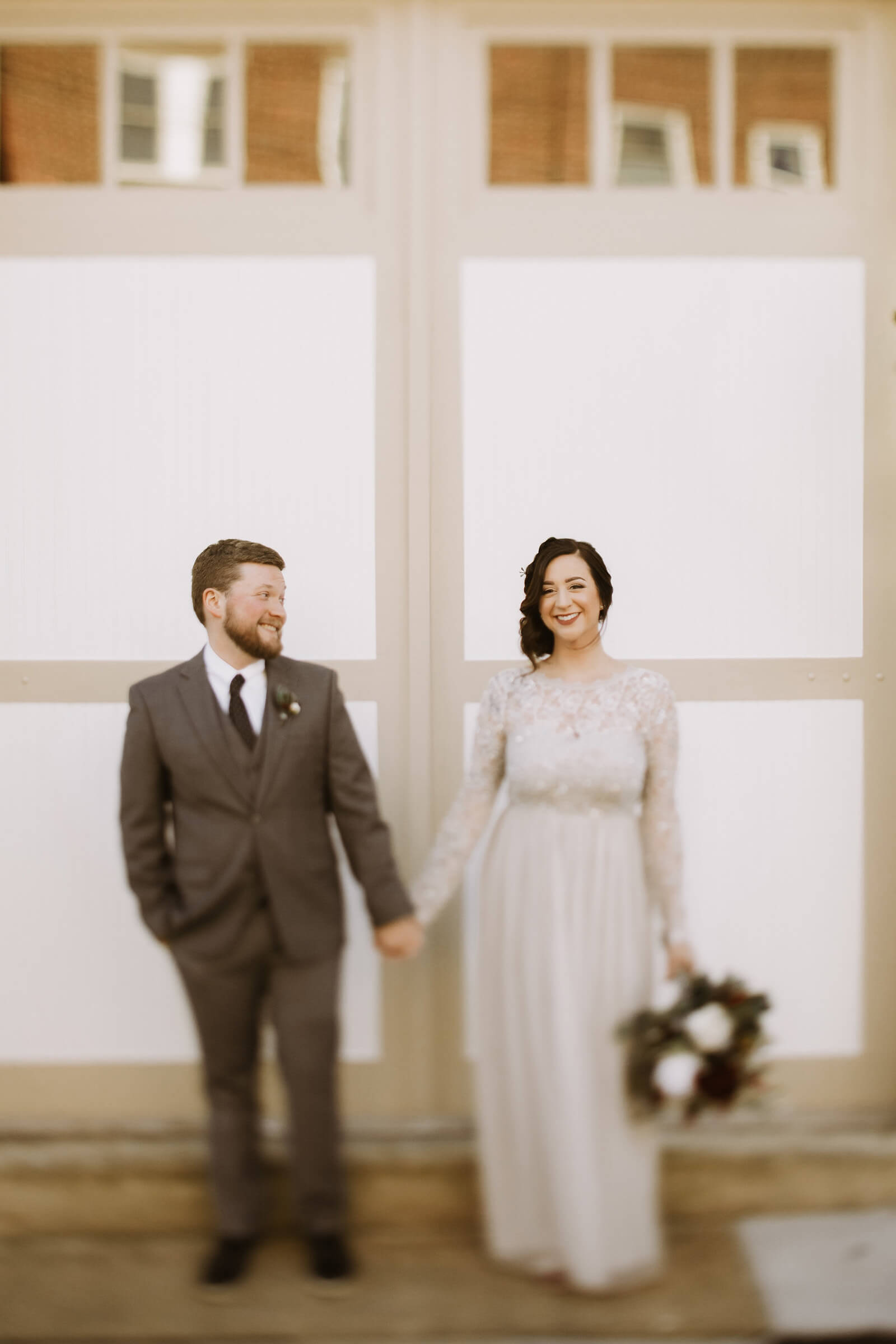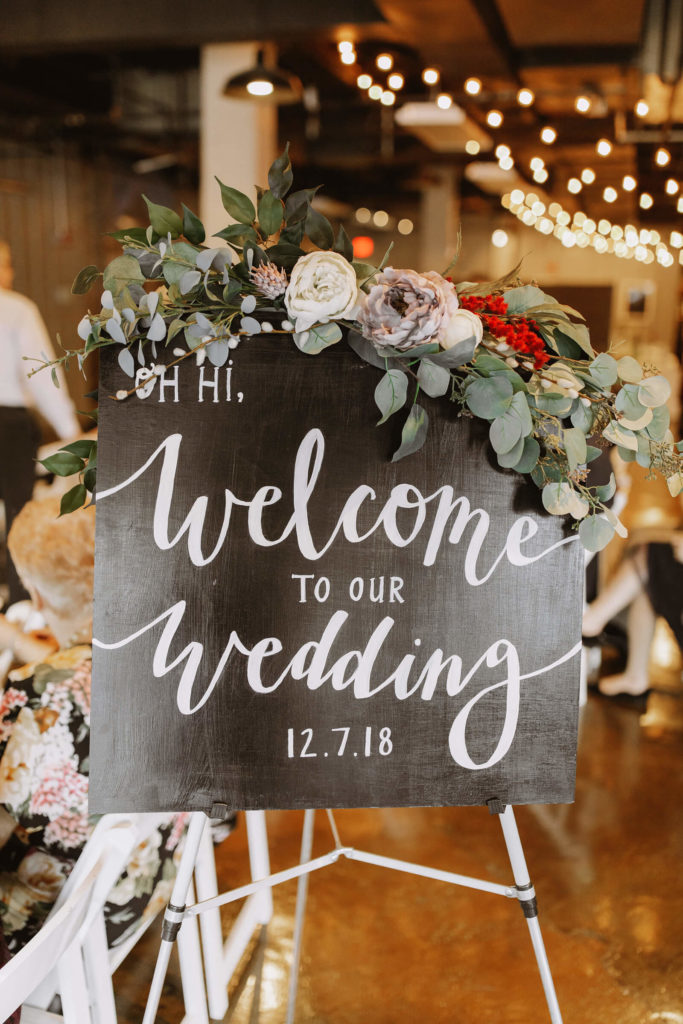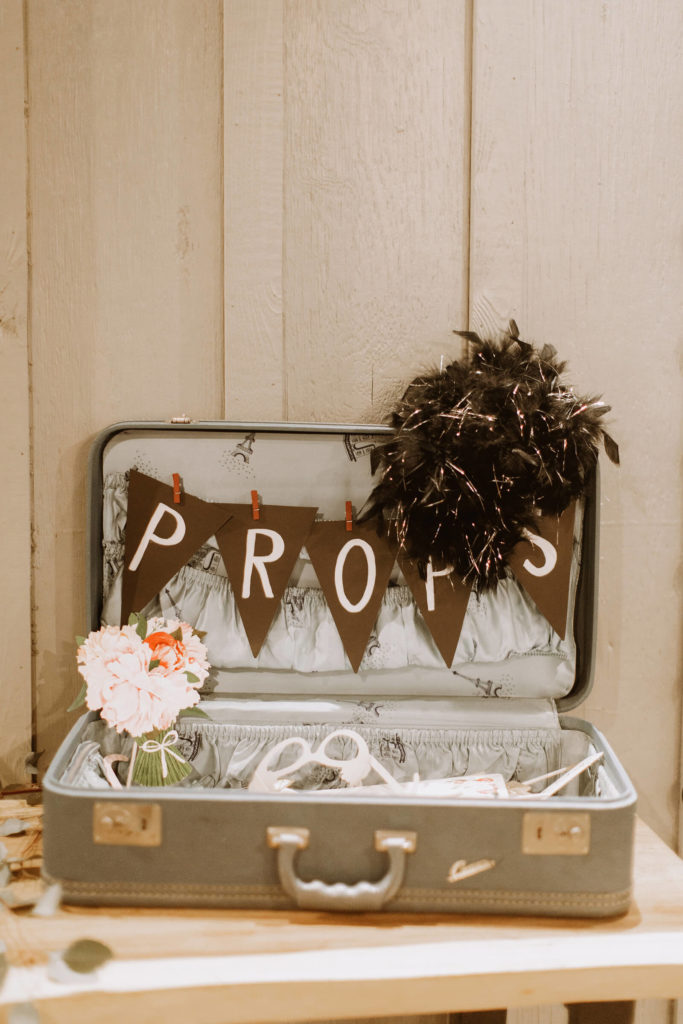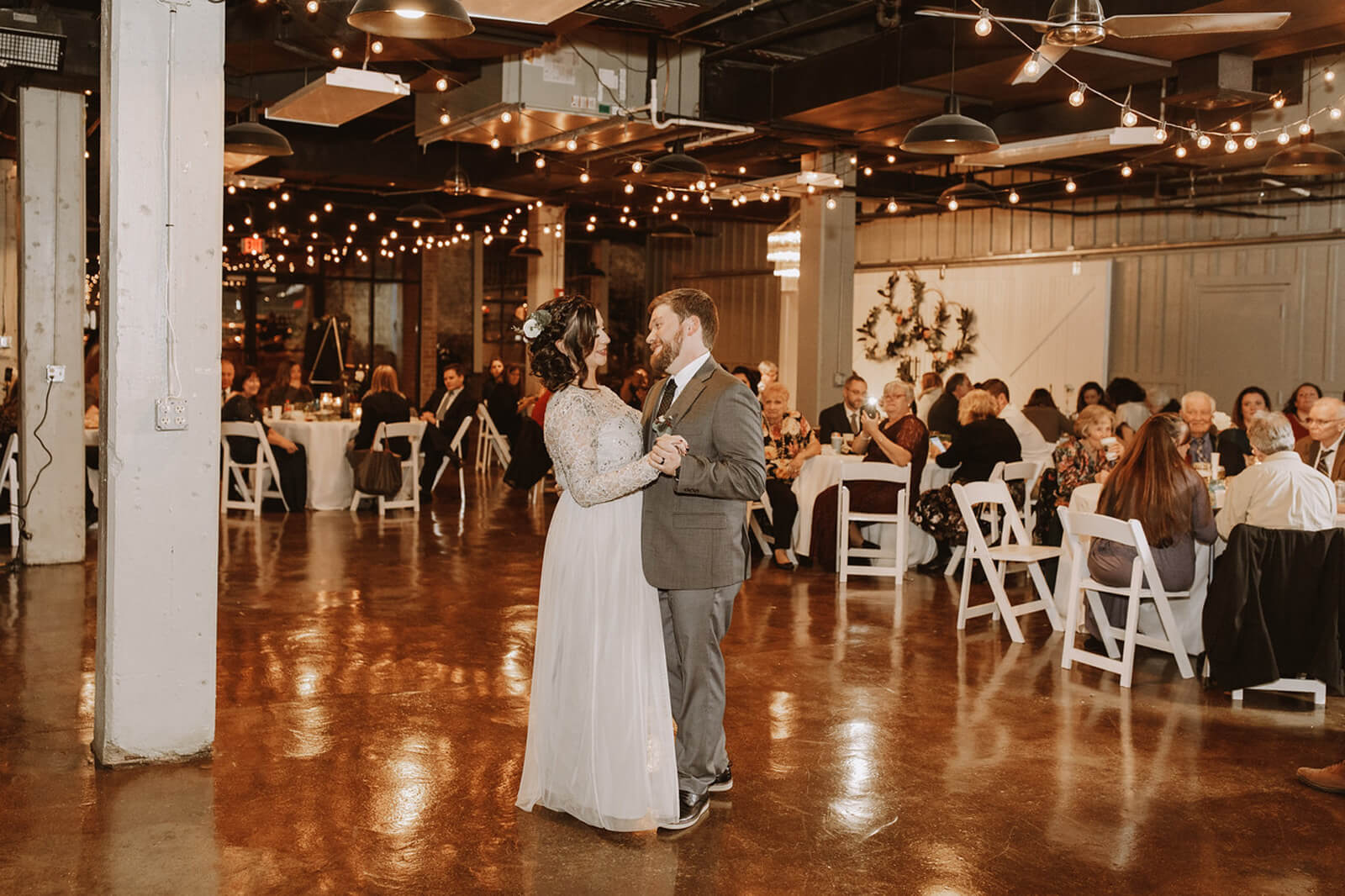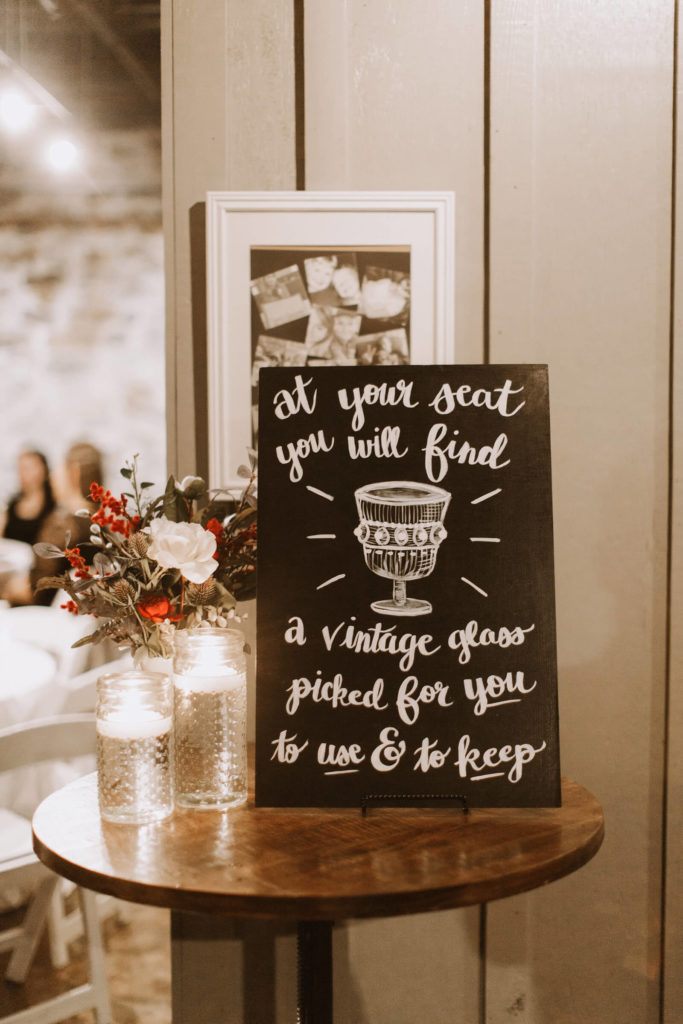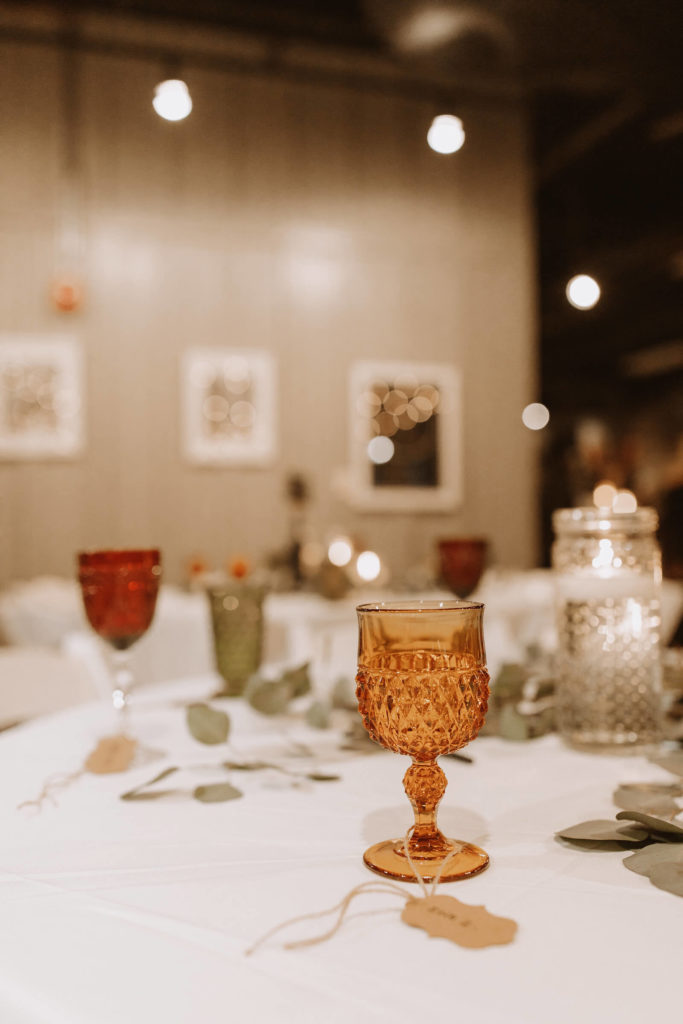 Piece of Advice Andrew: Everyone says that your wedding day goes so fast that if you blink, you'll miss it. And I think we both agree with that. Just focus on those moments that you find yourself in and savor them for the rest of your life. Alyssa: We're also thankful that in planning our wedding, we were able to cut costs that didn't inconvenience our guests or cut out what was important to both of us. The amount of money you spend on your wedding is so unrelated to the success of your marriage!