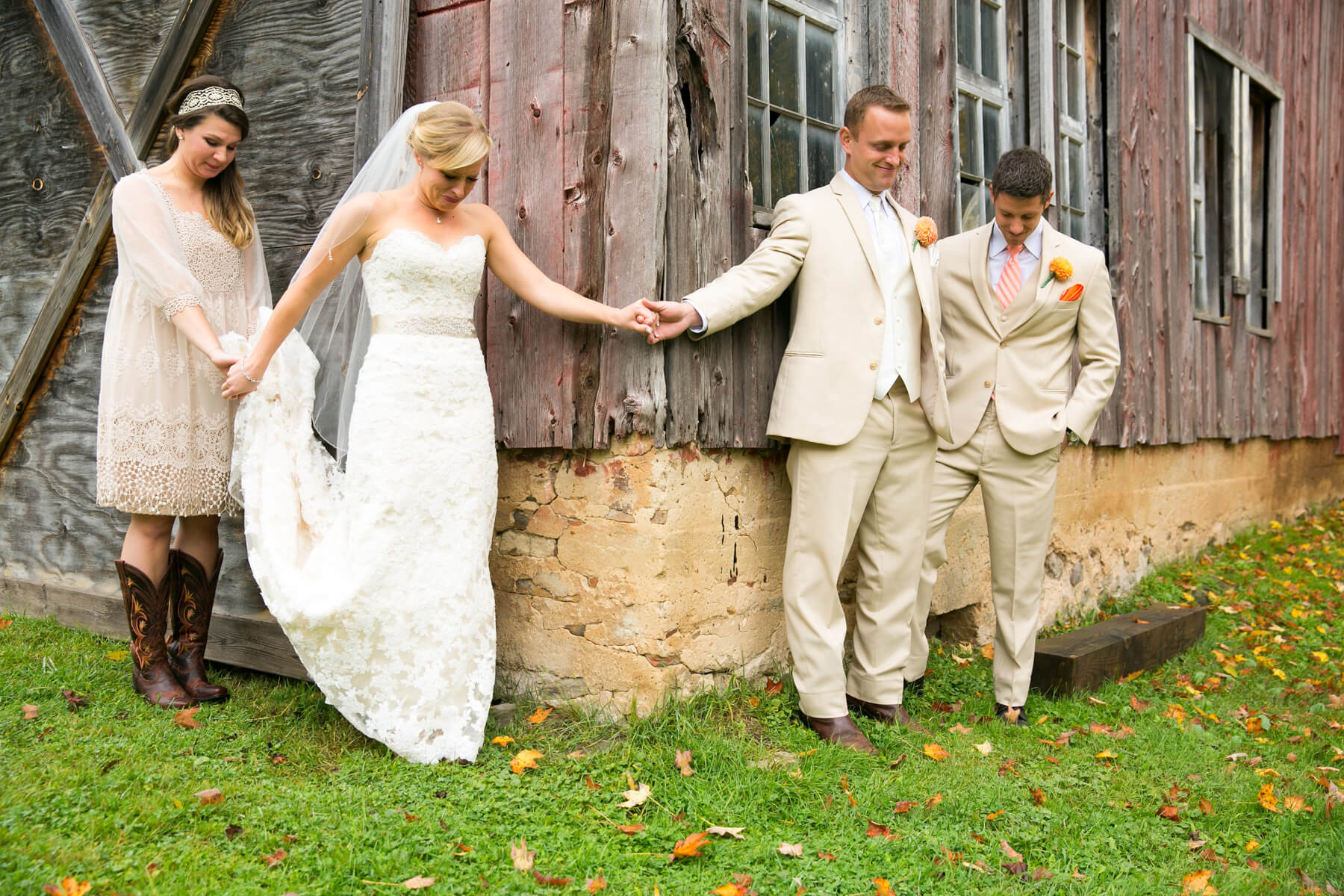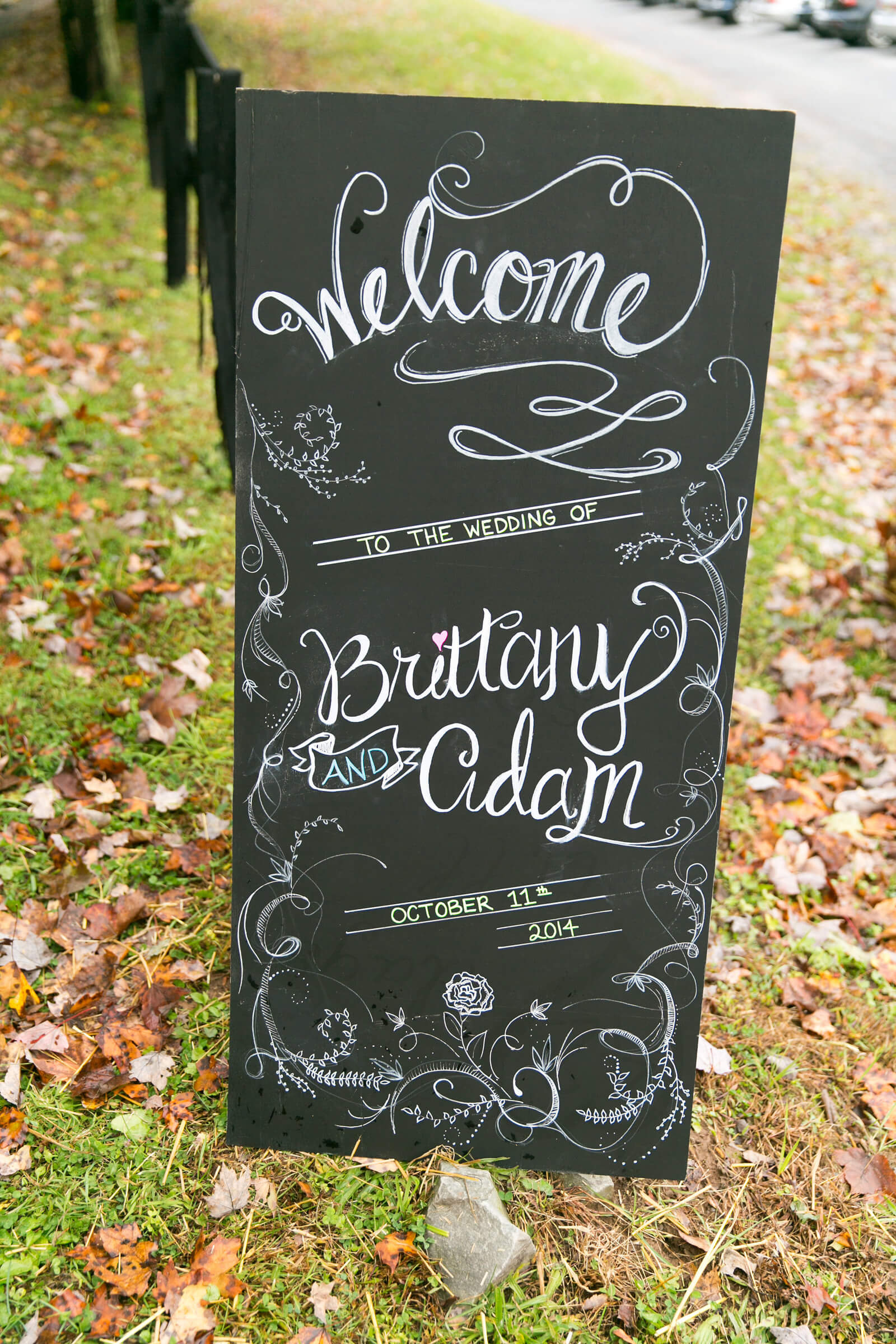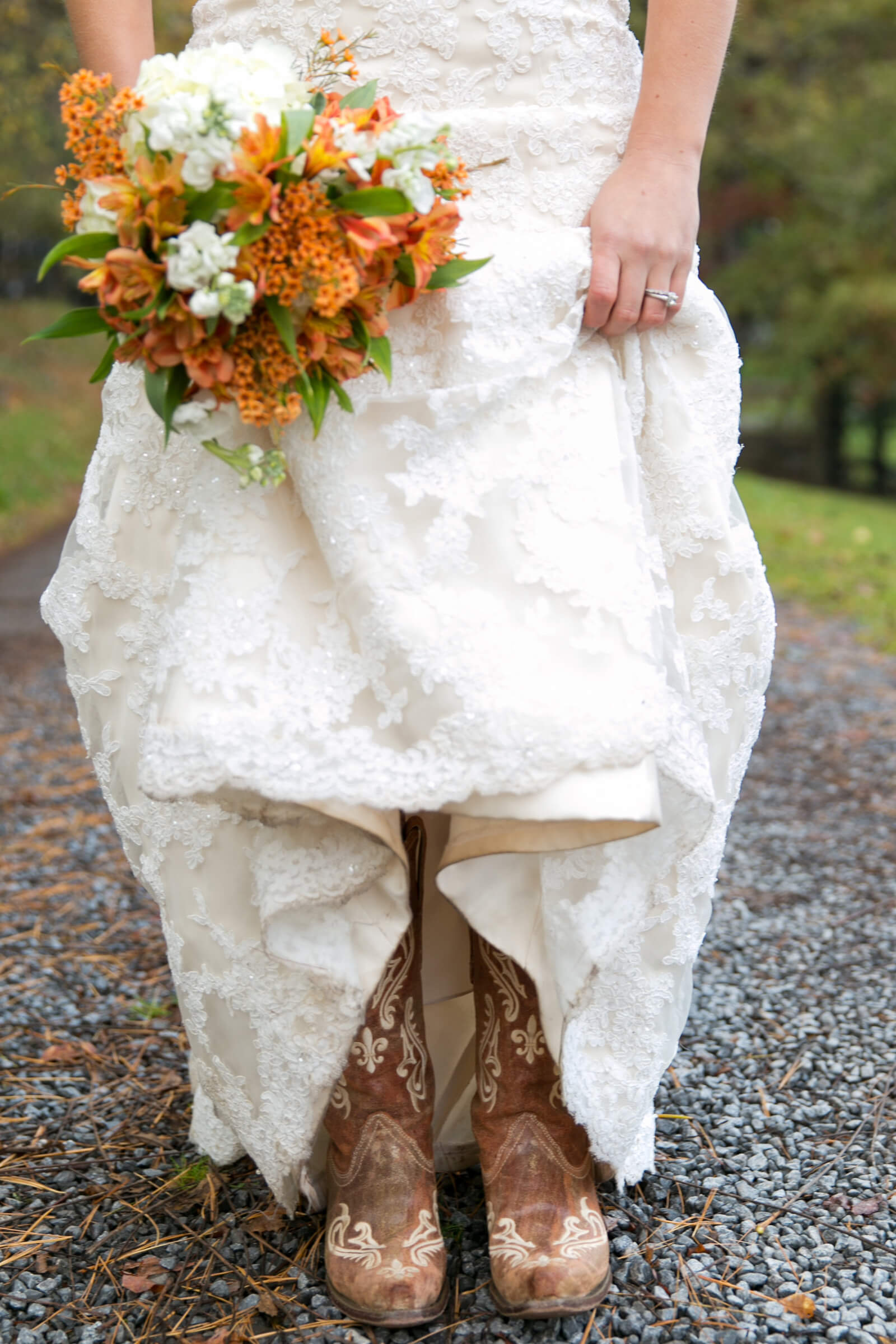 Occupations Brittany is a sales representative for KIND Snacks; Adam is a personal trainer online fitness professional.
Wedding date October 11, 2014
Number of Attendees 139
Number of Attendants 24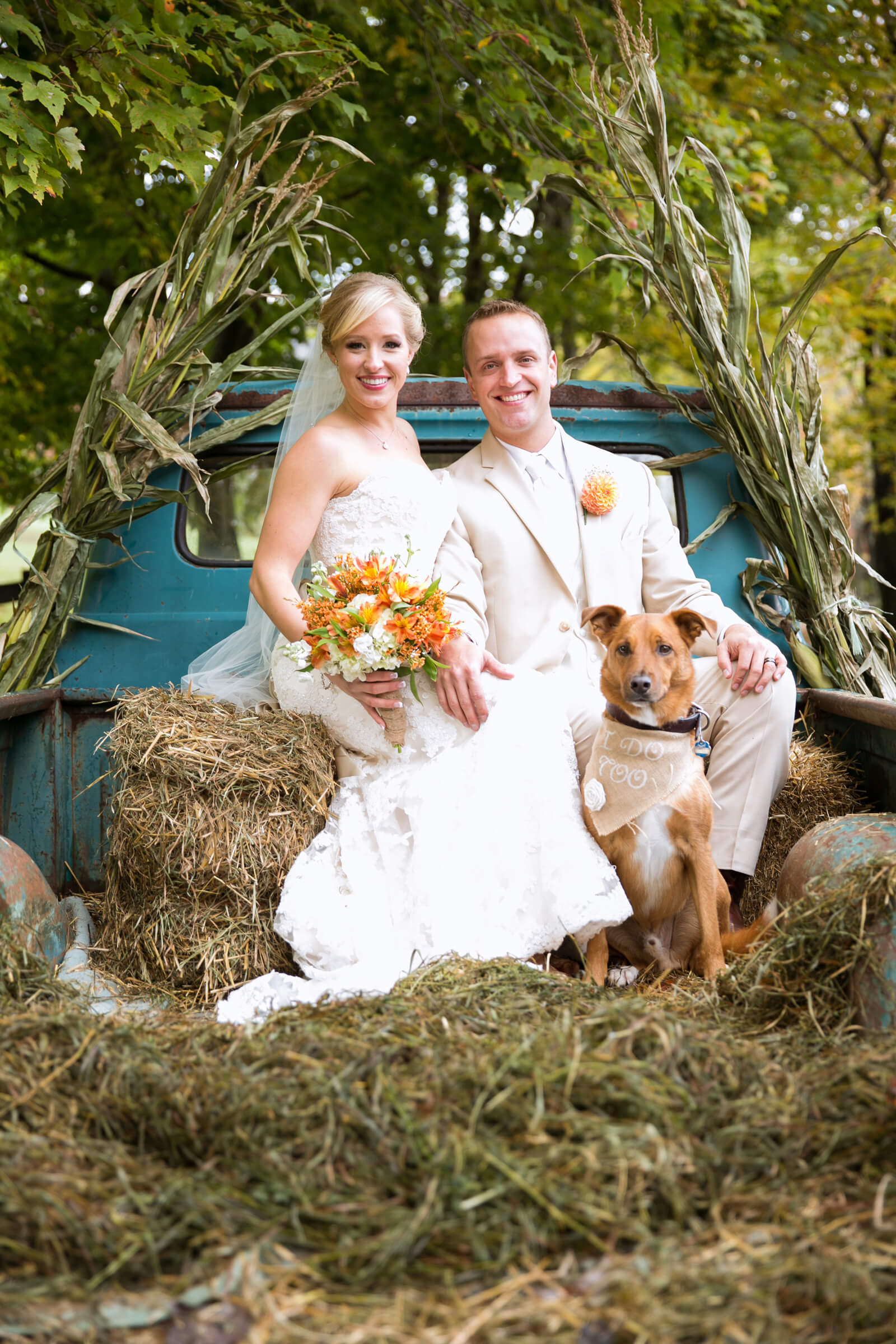 How You Met Adam and Brittany grew up a mile apart and attended the same middle school, high school, and community college. They knew of each other but never really talked to one another until Brittany's freshman year of college. In Adam's words, "That's when she saw me walking down the hall in my NASCAR jacket, I sat down next to her, started talking, and she fell in love with me, the rest is history."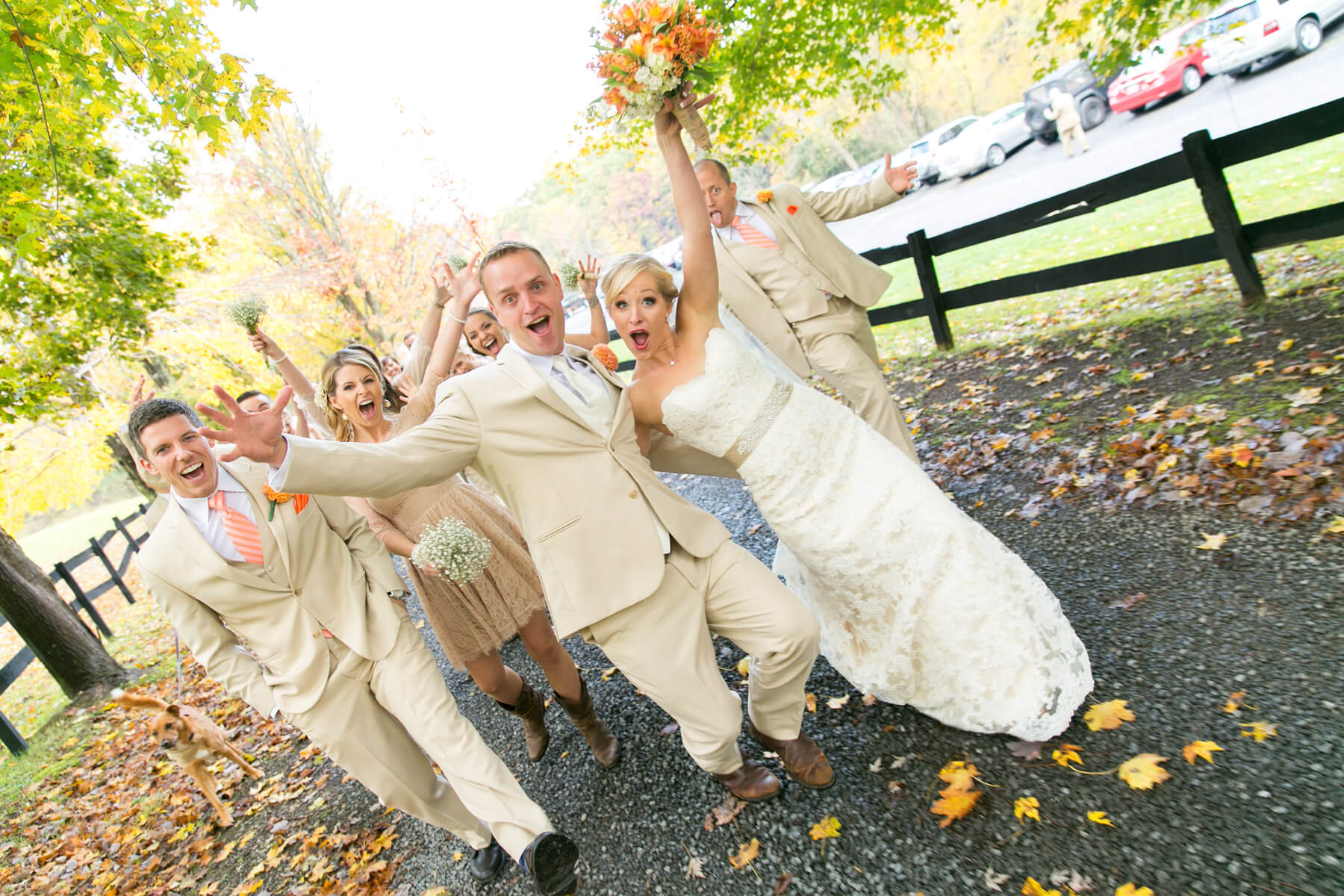 (From Adam's perspective) It all started back in the day, which was a Wednesday, by the way. I knew a lot of the upper classmen at our high school, one of whom was Chris Meyer (Britt's older brother.) He had a sweet looking blue Camaro & a very loud 2000 Dodge Ram 2500 Diesel. We would all hang out and talk cars, trucks, and hangout at his farmhouse every now and then. That's when I first learned he had a sister that went to school with us, who was two grades below me. So, at this point in time I remember hearing about Brittany now and then but never remember seeing her in school. BUT, the FIRST time I remember laying eyes on her is like a hillbilly mix of the Notebook, Brooks & Dunn's "rock my world lil' country girl" song and straight out of the biggest redneck dream you could imagine. So, when I tell this next part of the story, I strongly suggest you have Brooks & Dunn playing in the background to get the full effect of the impact this truly had on my life. I was by myself, cruising in my Jeep down Route 144 headed west towards Route 32. As soon as you crest the hill headed down towards the route 144/32 intersection, I hear this incredible, amazing, testosterone pumping, ear tingling awesome sound of a 2000 Dodge Diesel engine cranking as it speeds up the hill towards me. And when that truck got closer to me I soon realized that it was NOT Chris speeding like a bat out of hell up that hill. Much to my surprise it was a blonde hair, blue-eyed, camo-hat wearing, country girl angel from heaven. And that's when it hit me, like "Squints" from the movie The Sand Lot drooling over Wendy Peffercorn in the pool lifeguard stand, I was jaw-dropped, dazed and in awe, saying to myself, "That was Brittany Meyer . . ." The sun was setting over western Howard County and as she passed me, it was like someone drugged me and I couldn't move anything.  The fact that I didn't drive off the road and flip my Jeep still amazes me to this day. And THAT'S the first time I ever remember laying eyes on my gorgeous wife. The rest is history and it's been a God-given, incredible, wild ride of a journey together since that day.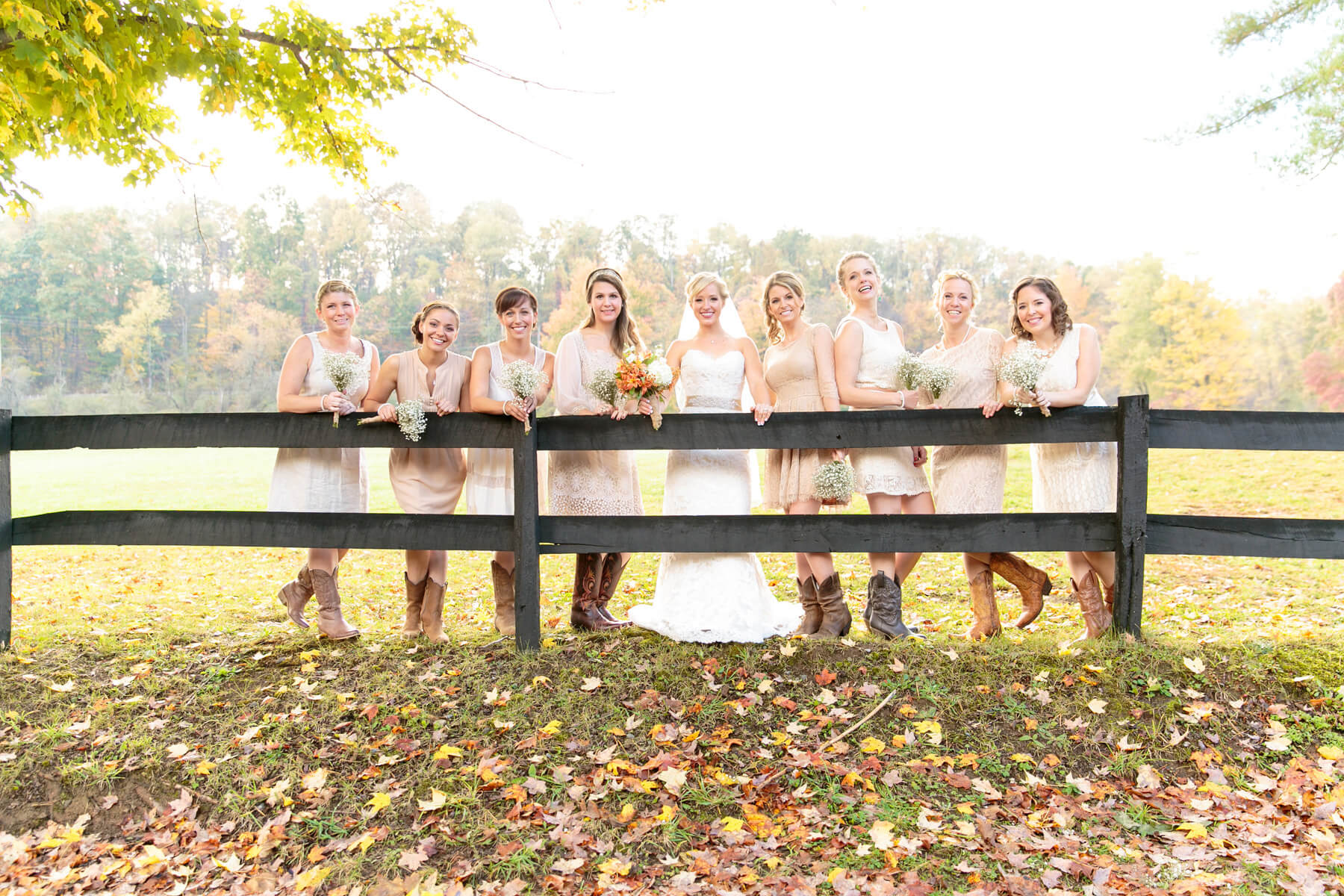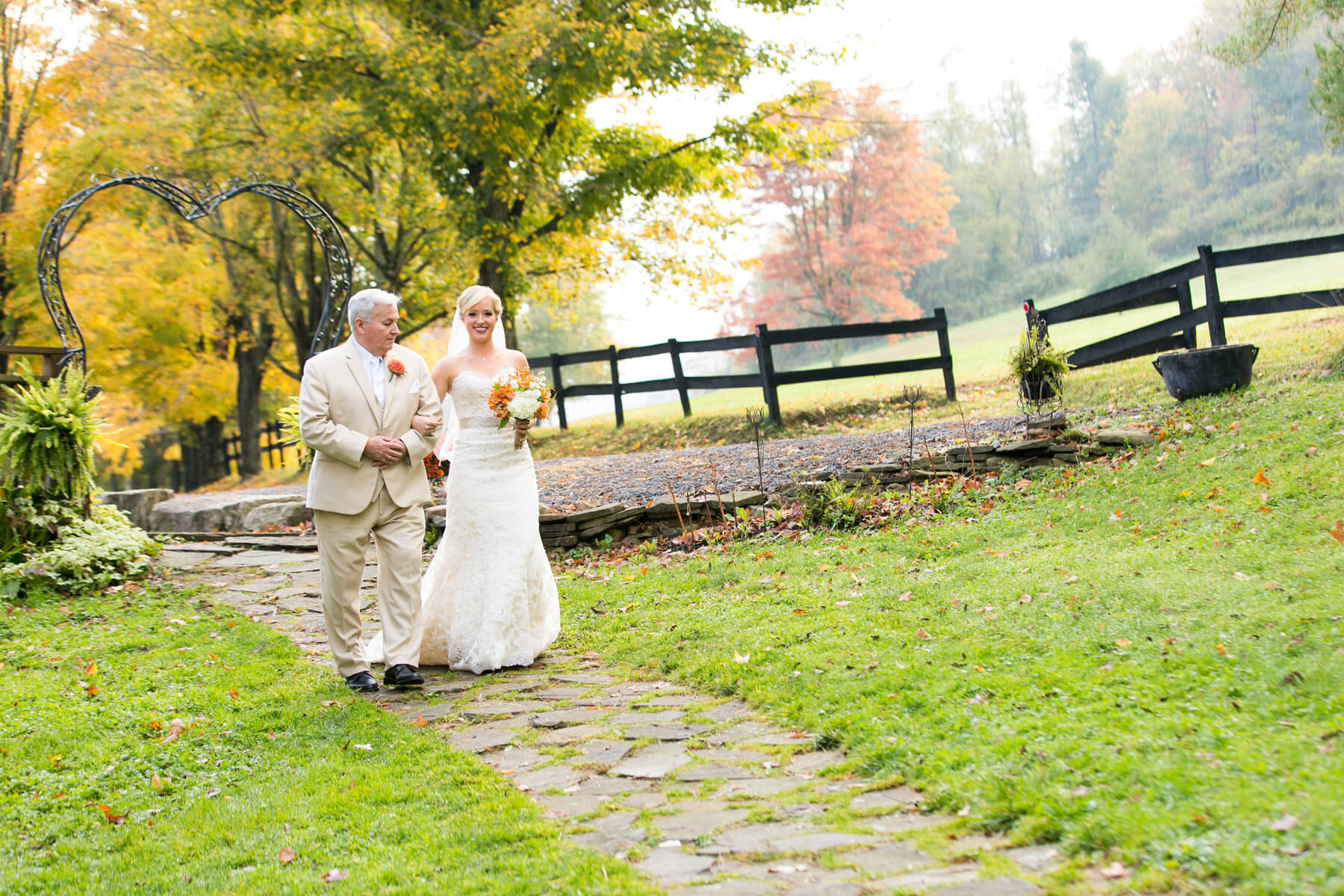 (From Brittany's perspective) HAH! Well, I don't quite have the same view as Adam on our story, nor do I remember passing him on Rt. 144 when I was 16 . . . Even though I've known Adam since high school, his bad boy persona did not impress me. The first time Adam charmed me was when I was a freshman at Howard Community College. I was sitting in a common area outside of the HCC library waiting for my class to start when I look up and this cute, blonde-haired, green-eyed guy was walking straight toward me wearing a Ryan Newman NASCAR jacket and carrying a motorcycle helmet. I WAS DONE FOR! As it turned out, Adam had spent a year in Tennessee and all of a sudden the countryside of him began to show through the bad boy persona. The next two months were full of driving down back country roads looking at deer, walking and hiking in the woods, seeing who could eat a Sunshine burger the fastest, and doing lots of country things. I was in heaven, and there began our nine-year-journey that would lead us to where we are today.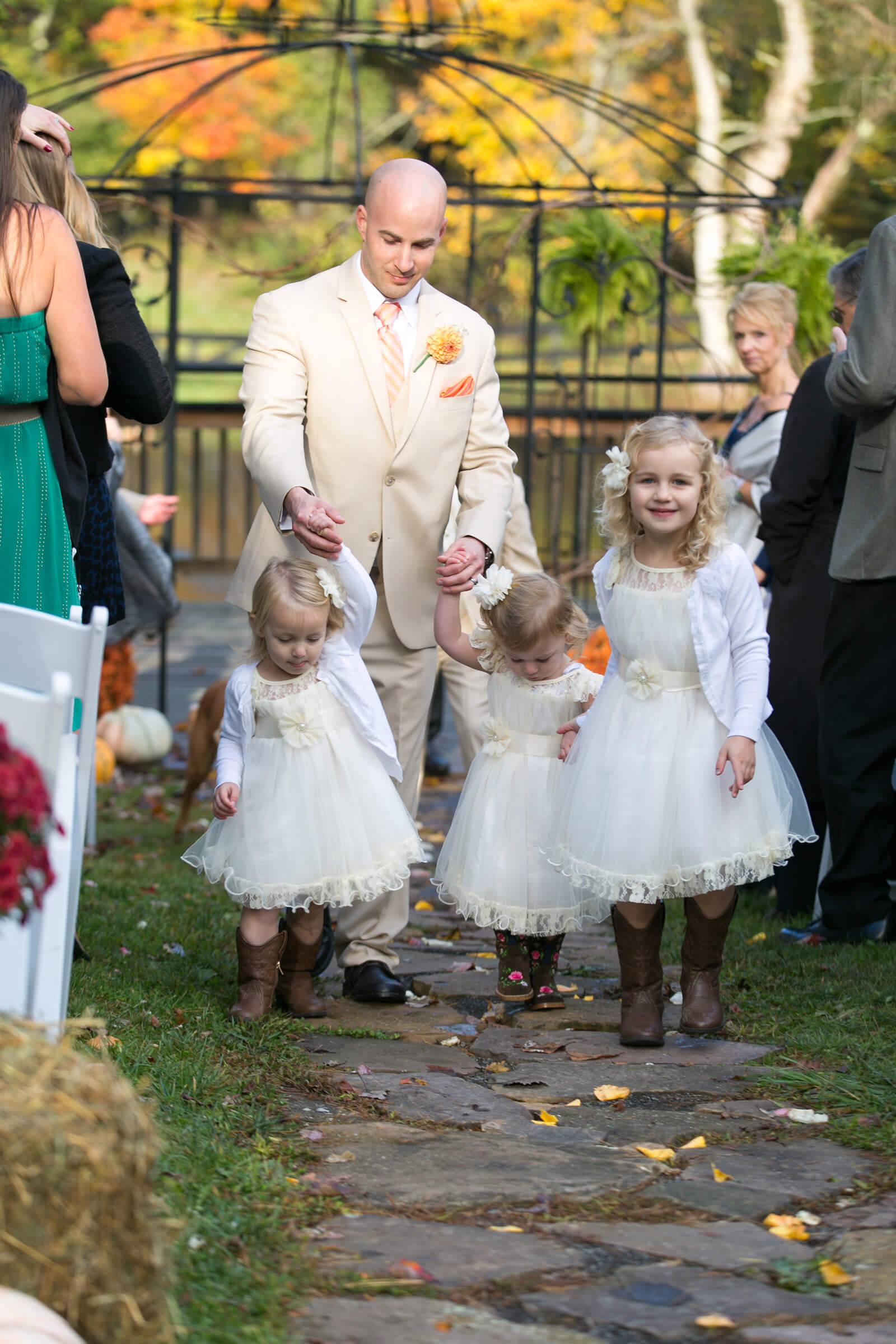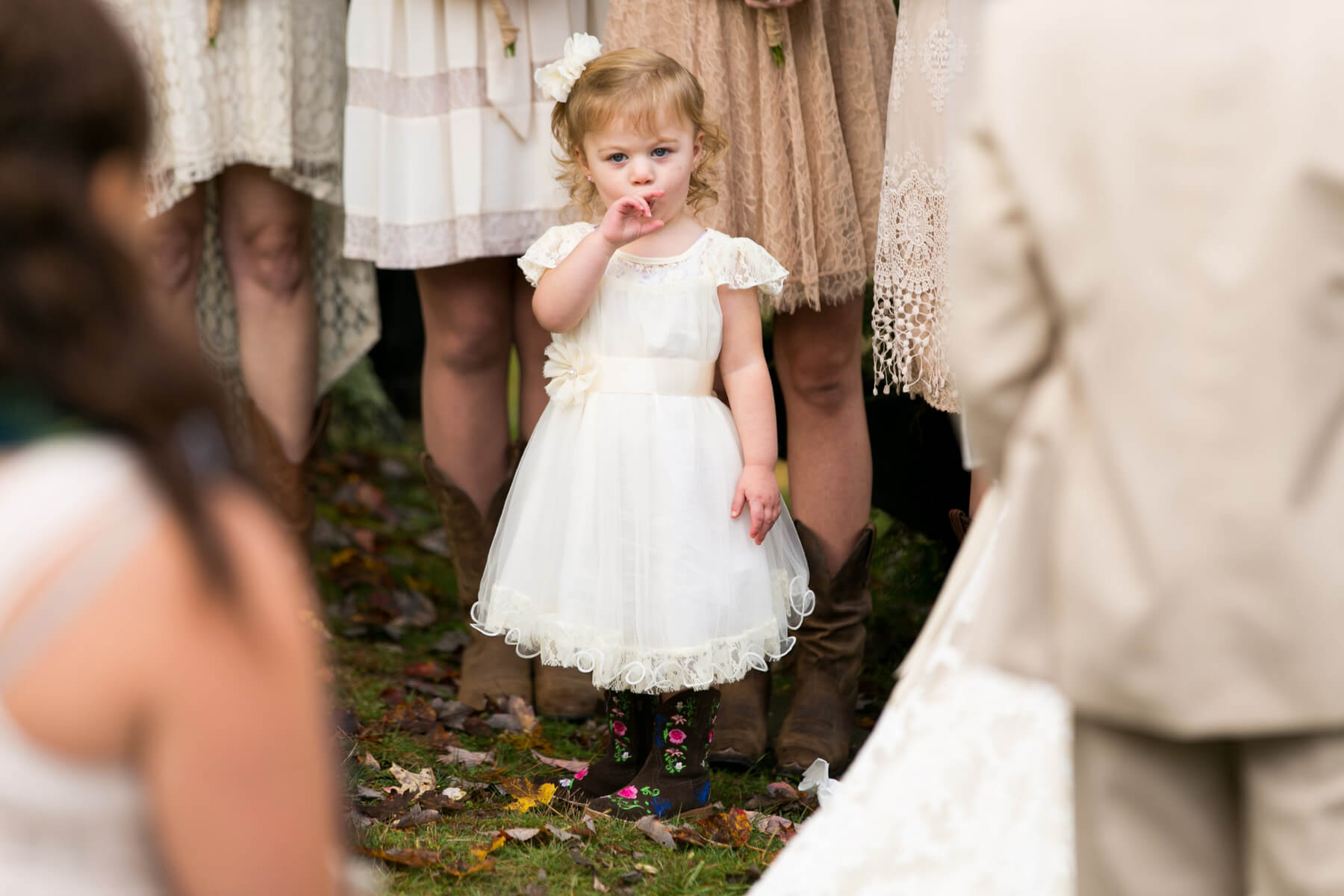 The Engagement (Adam's Perspective) Brittany and I had been dating for many years and talked about getting married quite often. We knew that we wanted to take that next step but we were still unsure of the timing. We had already looked at rings so that when the time came and I had the money, I knew the exact ring she wanted. One day while on vacation in Deep Creek Lake with my family, we saw this awesome farm that was a wedding venue and decided to stop by and take a look. We fell in love with it immediately. We brought our parents back up to the lake two weeks later for a tour of Chanteclaire Farm. Meanwhile, I was busy organizing a lot of things behind the scenes. Brittany had no idea but I had already bought her ring, I had taken her parents out to dinner and received their blessing to marry Brittany. I had organized my friend and wedding photographer, Chad Heller, to meet us at Chanteclaire Farm to capture the moment but I told Brittany it was so he could "give us his opinion" on the venue . . . she bought it. Lastly, I had contacted Leigh Clarke, the owner of Chanteclaire, and booked the date Brittany had wanted, October 11th. I told Leigh I wanted to propose to Brittany in the exact place we would exchange our vows, so pretty much everyone at the venue knew I was going to propose during our tour, EXCEPT for Brittany. Everything fell into place, just as planned. During the venue tour, Leigh asked us to stand in the place where our ceremony would be held to get a feel of what it would be like on our wedding day. When Brittany turned and grabbed my hands, as if we were about to exchange our vows, I dropped to one knee, pulled out the ring and asked her to marry me. She said yes . . .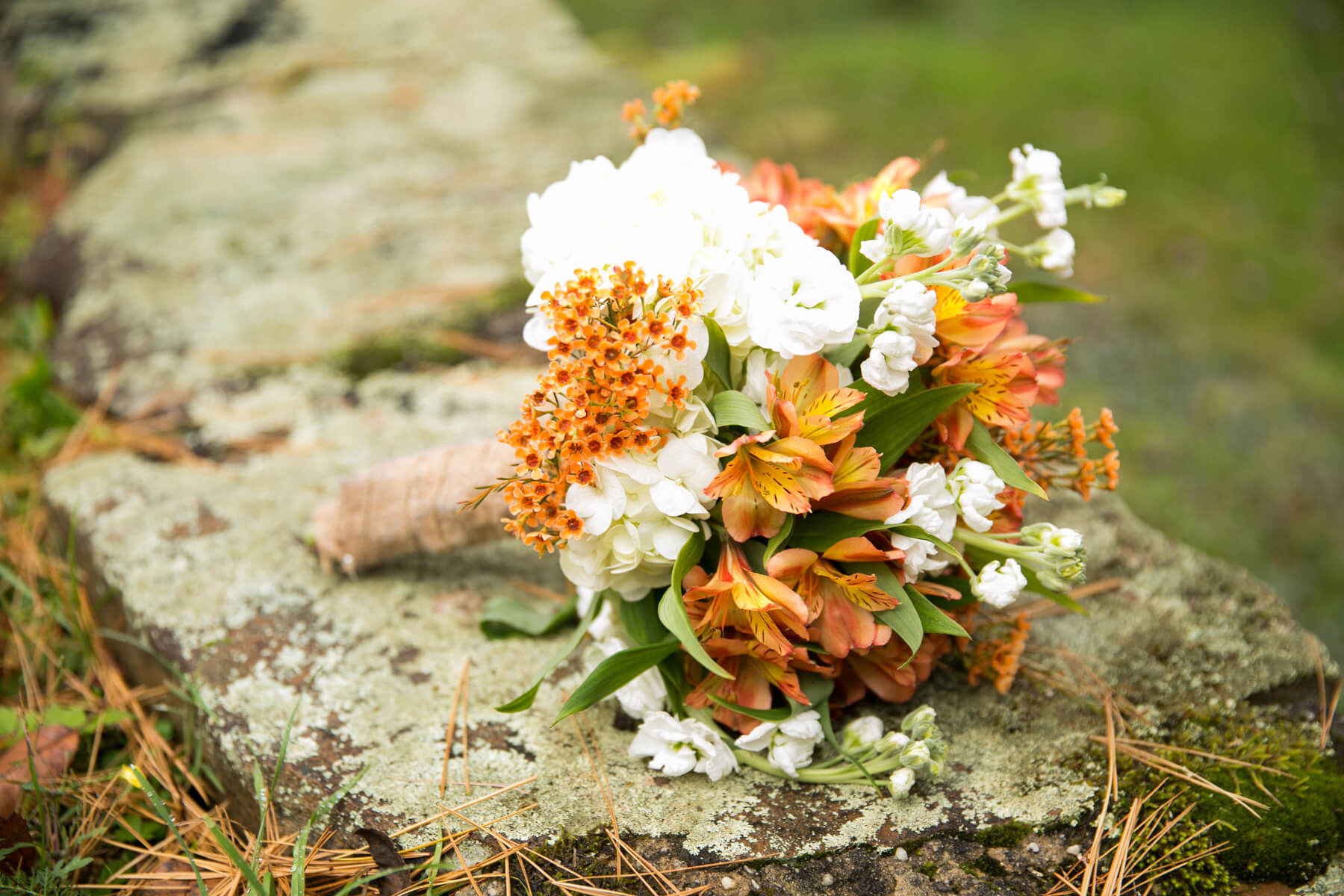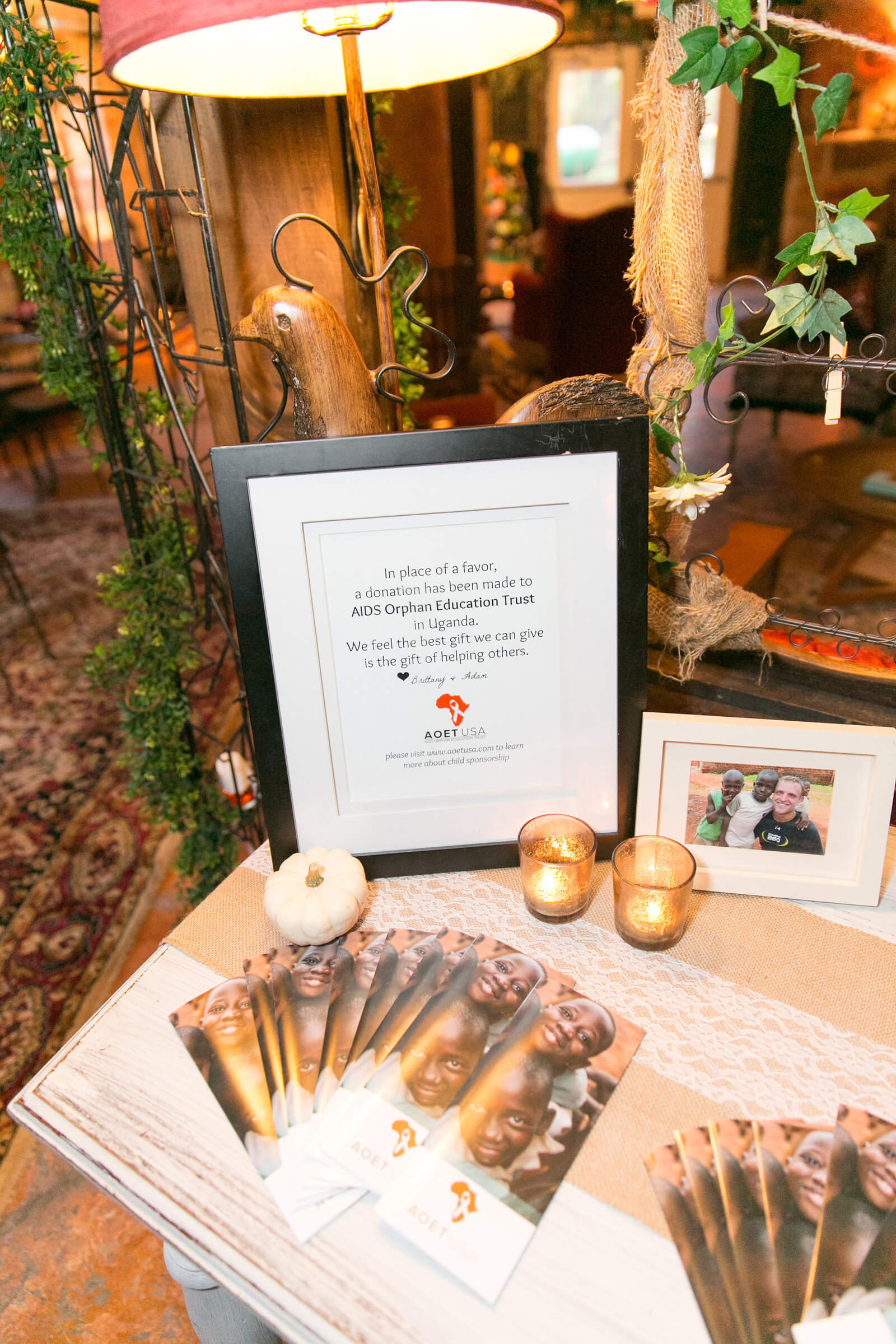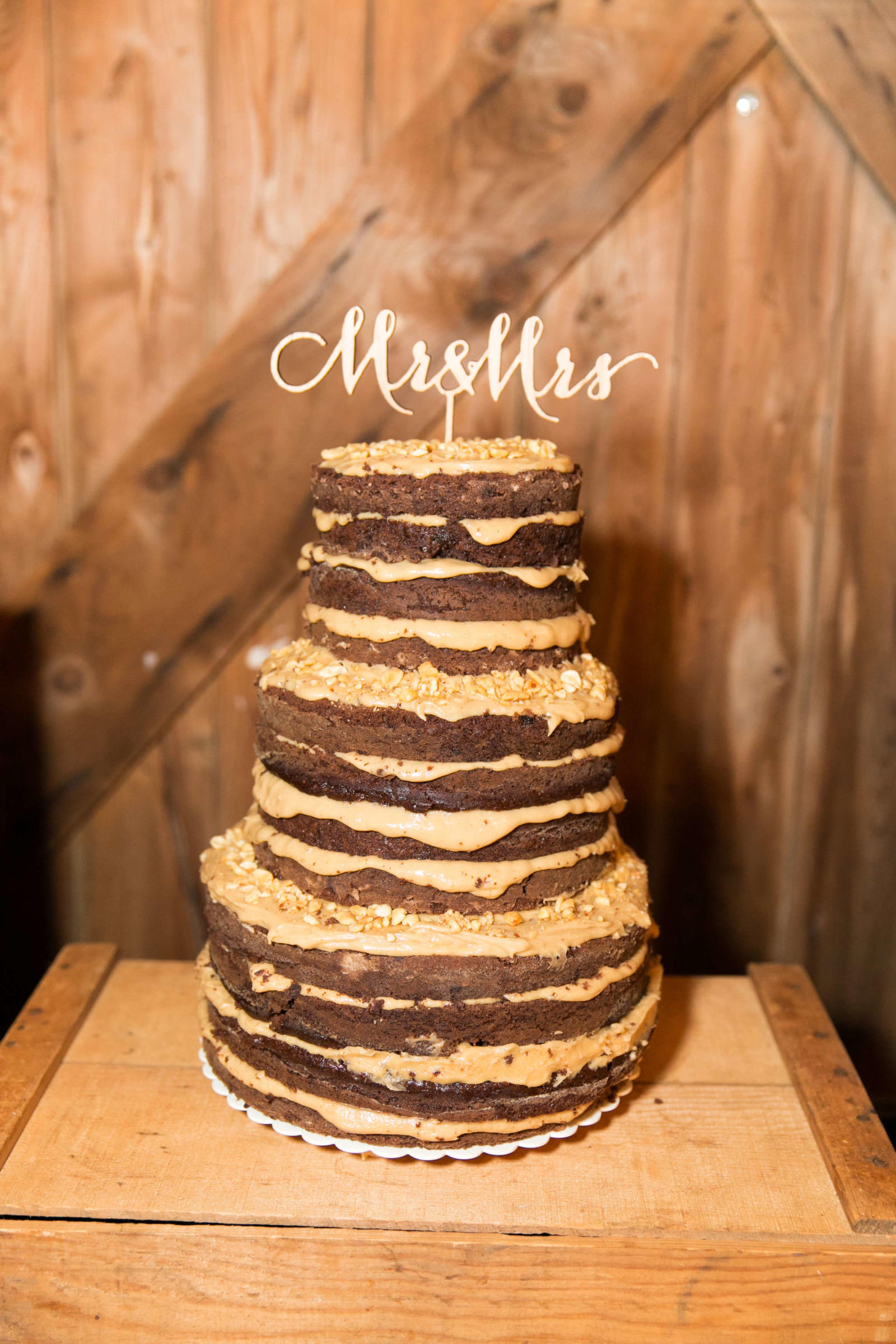 Wedding Design Inspiration Rustic, farm, country, laid-back but classy.
What Was Unique and Special About Your Wedding It was very us. All of the details highlighted the things that are close to Brittany and Adam's hearts. The couple is outdoorsy and both grew up going on vacation to Deep Creek Lake with their families, so the location of the venue was very special to the bride and groom. In lieu of favors, Brittany and Adam included a table highlighting the AIDs Orphan Education Trust nonprofit that they work very closely with. The table featured pictures of the couple's time in Uganda and the child the sponsor, Mary, so she could be a part of the couple's big day, even though she lives half way around the world.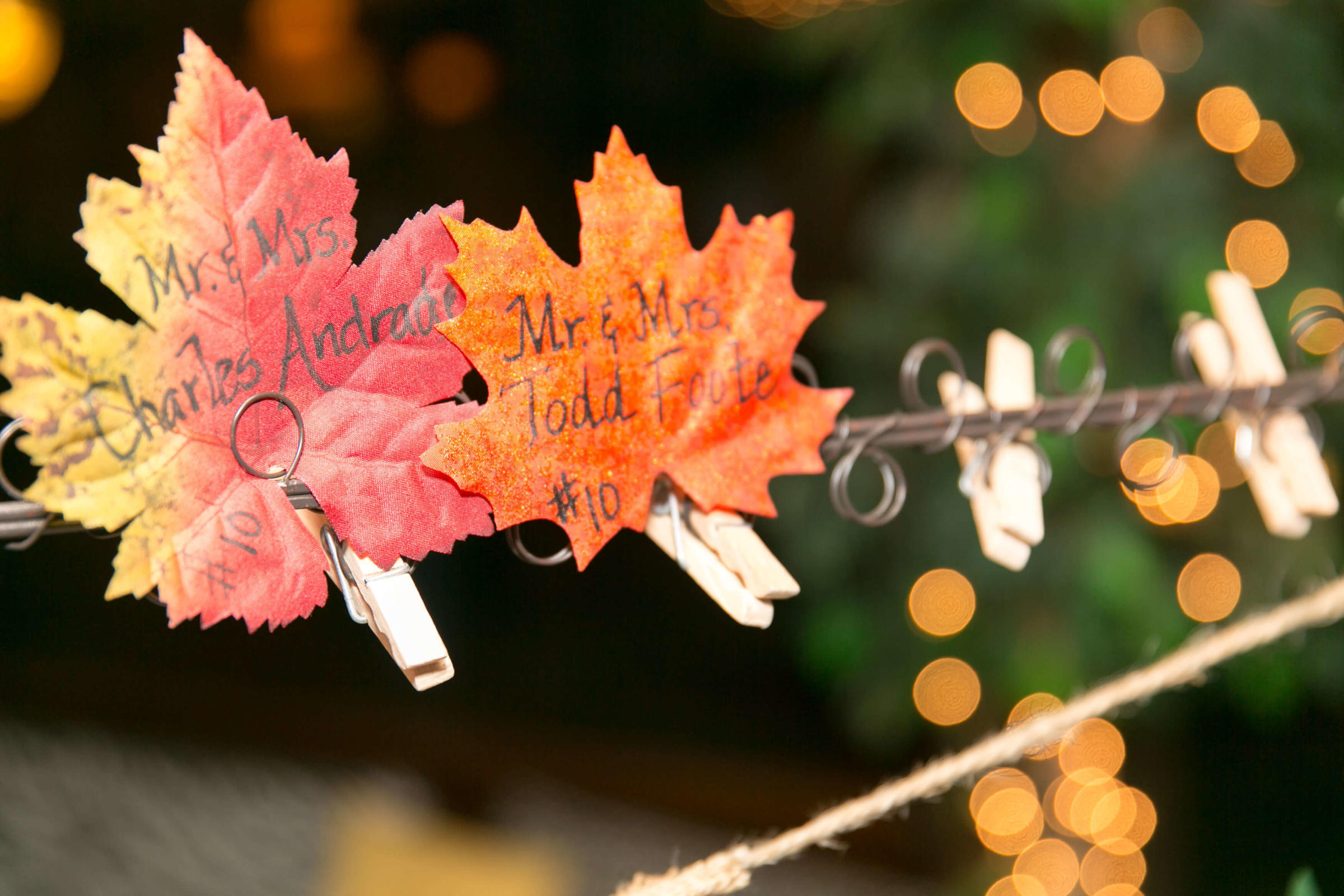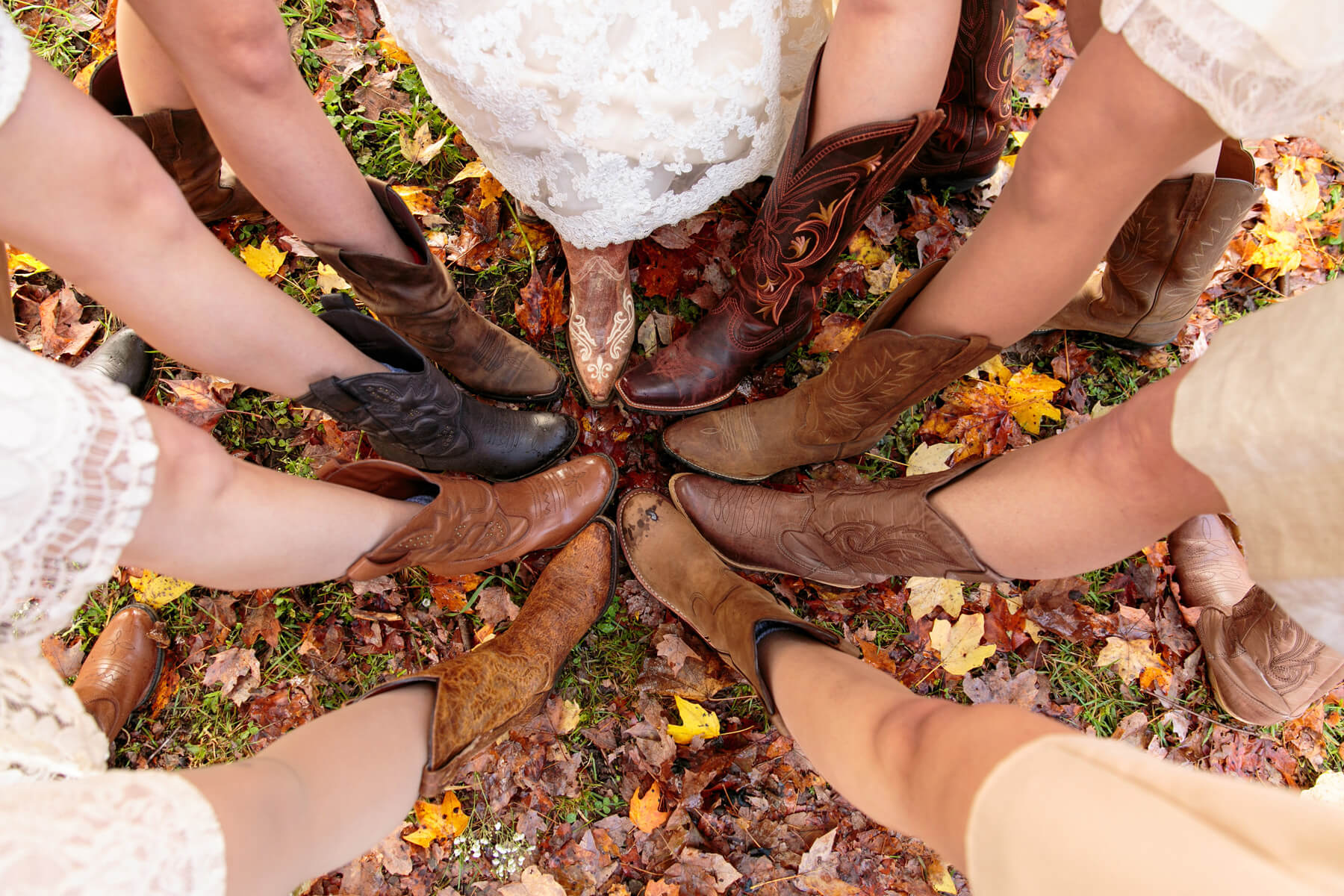 Favorite Details Brittany loved the rustic, country feel of the wedding from the cowgirl boots the girls were wearing to the antique Ford truck parked outside of the beautiful barn. The chalkboard signs, antique mason jars, naked cakes and hay bale couches added that farm feel. Brittany also loved that their dog, Ryder, was part of the big day. Ryder walked down the aisle with the ring bearer wearing an "I do too" burlap bandana.
Most Unexpected Event on the Day of the Wedding The ceremony was outside and it had been rainy and gloomy ALL day. Fifteen minutes before the ceremony started the clouds parted and the sun came out. It ended up being beautiful and the guests said the sky behind Brittany was breathtaking as she walked down the aisle.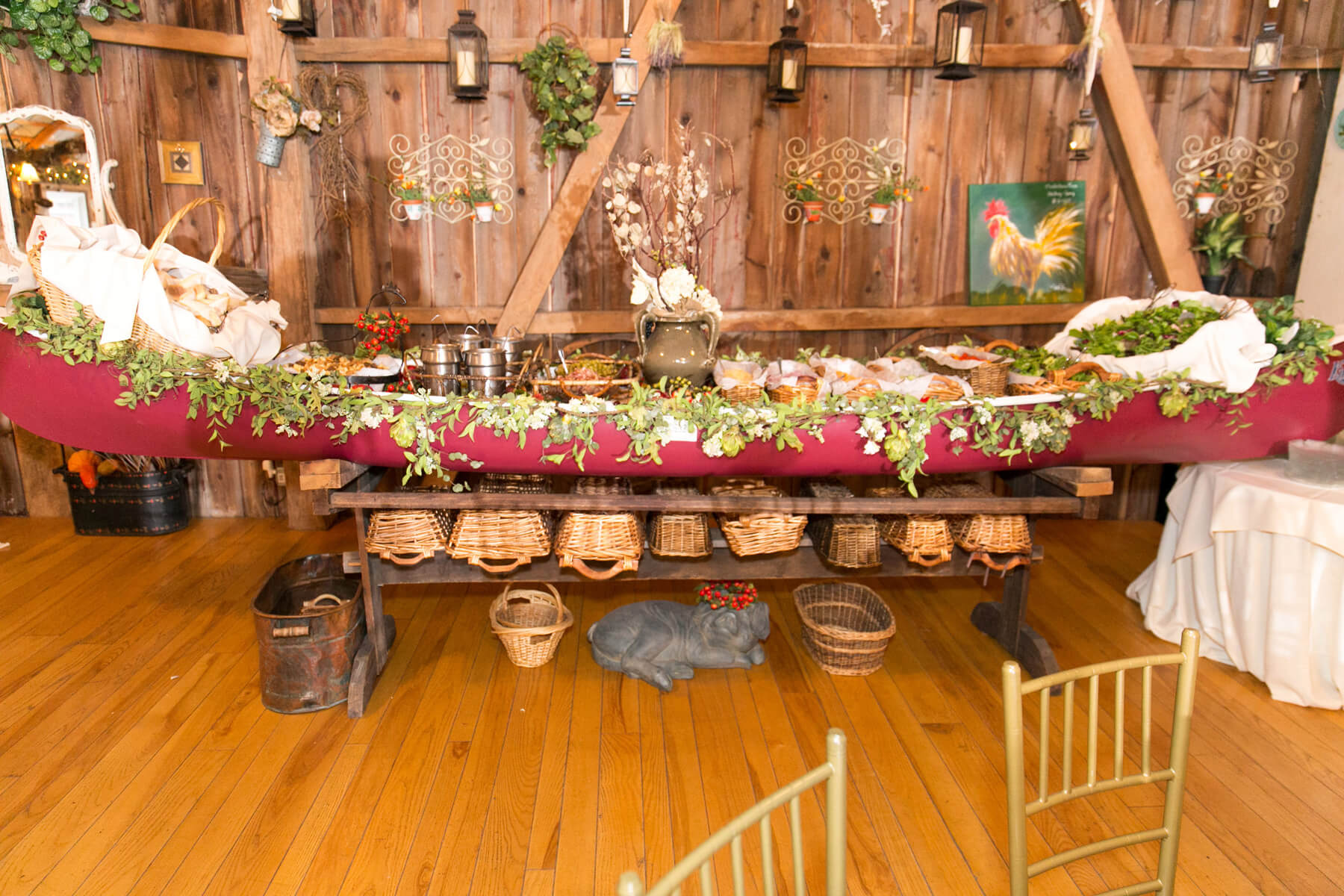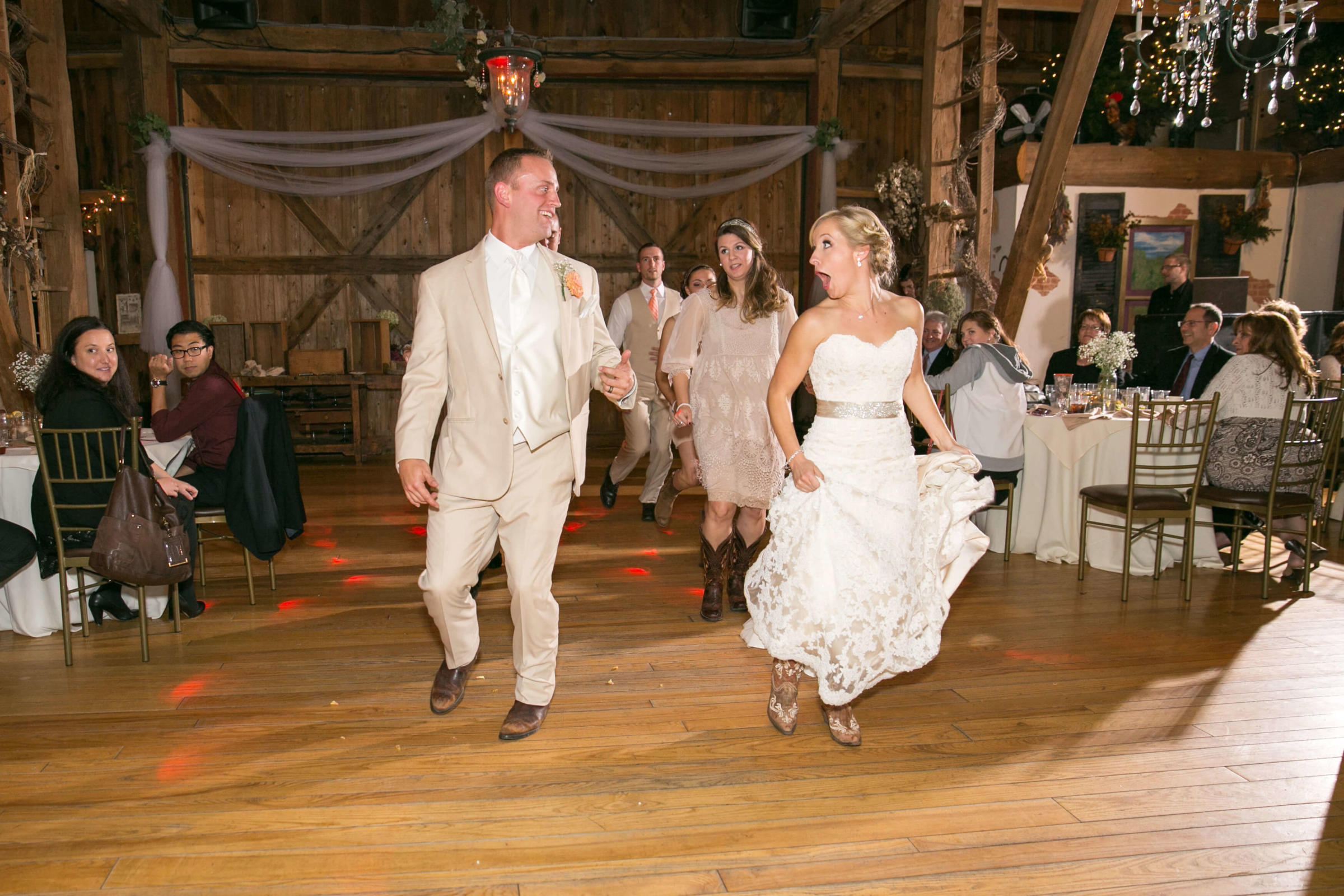 Piece of Advice Don't be so task focused that you aren't able to take in the moments and enjoy the day. Everything won't go exactly as planned but it is okay because it becomes part of your wedding day story. Those hiccups end up being the funny stories you share with people.