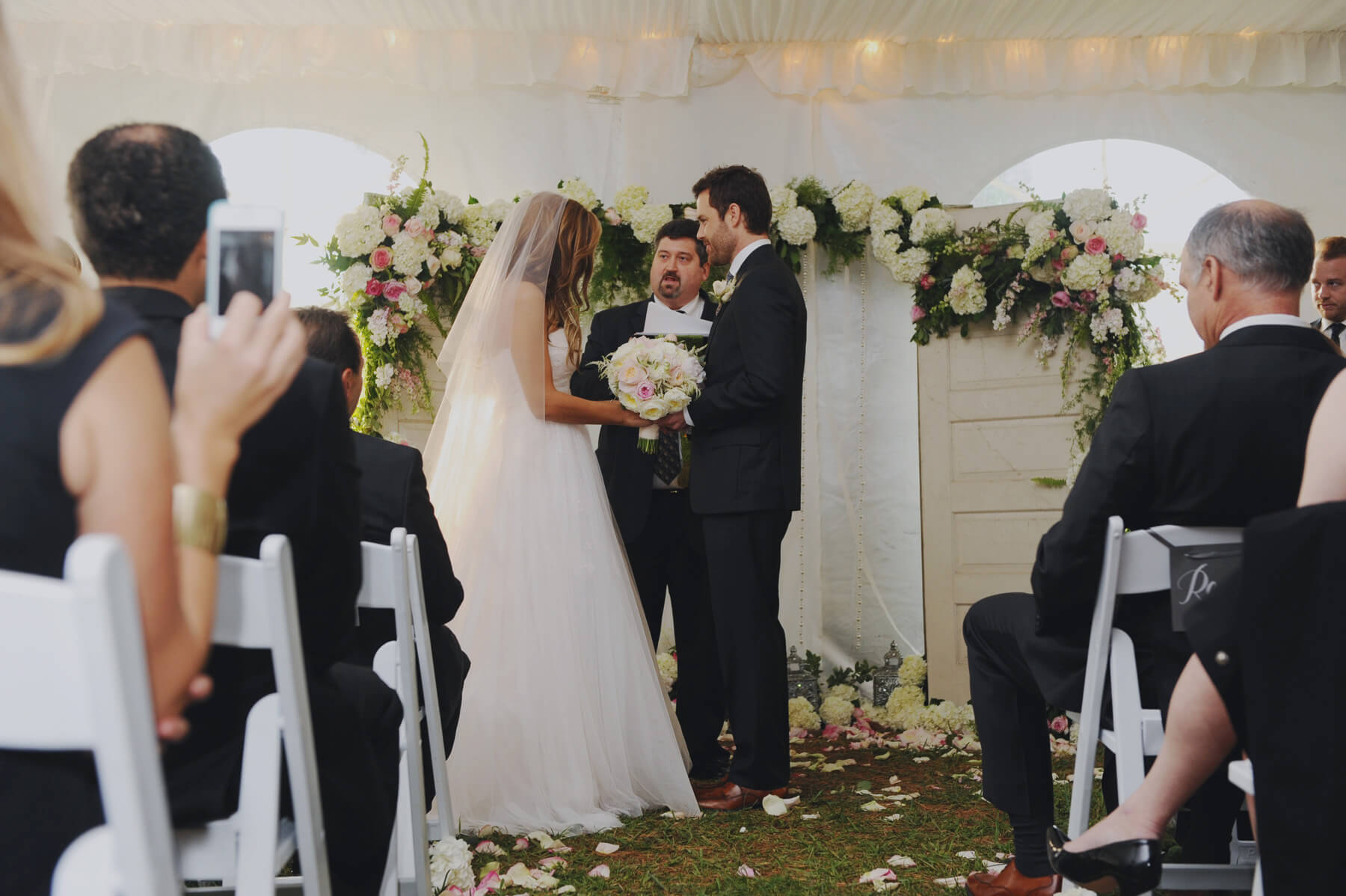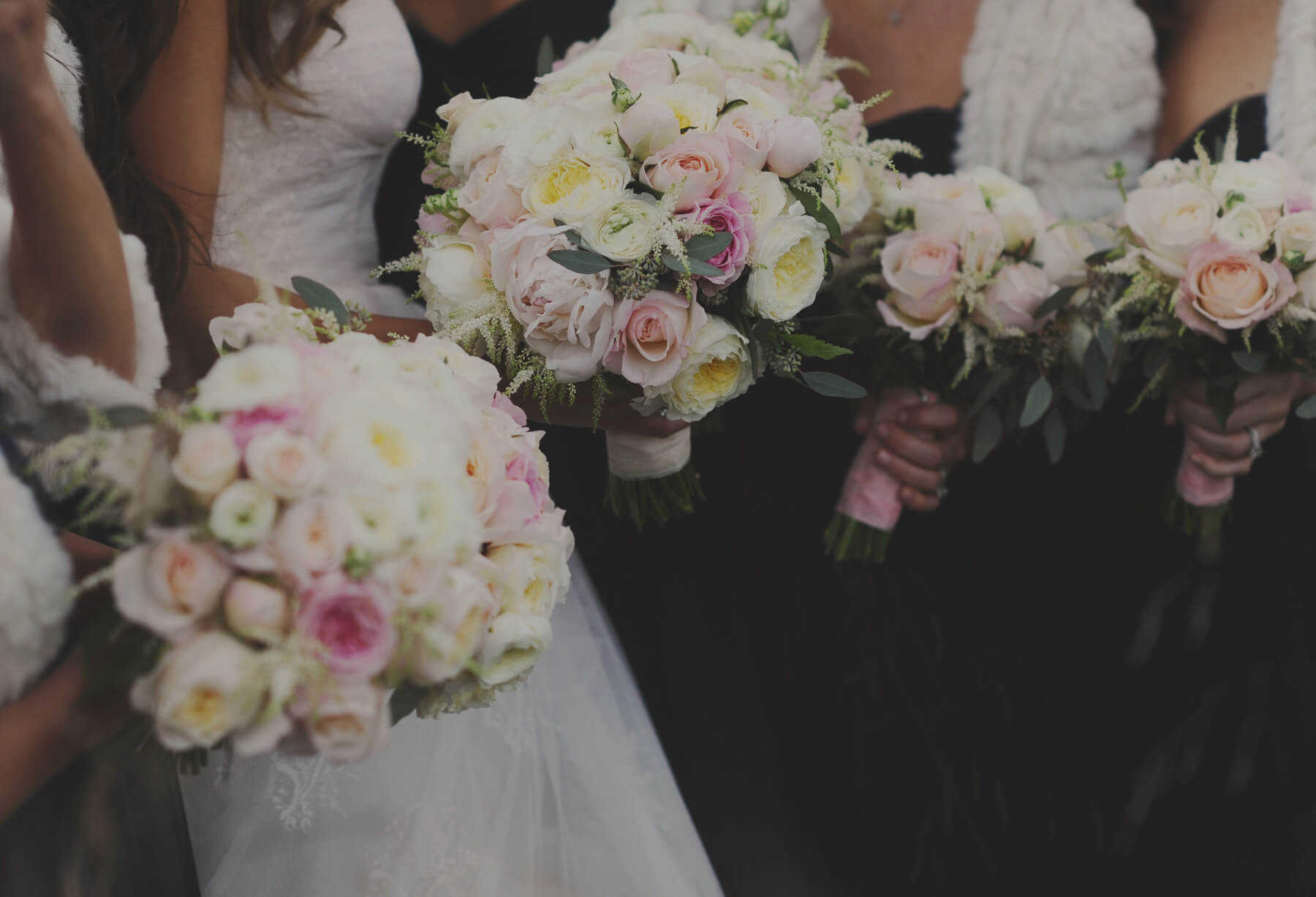 Occupations Ashley is the Coordinator of Television Development at The Kennedy/Marshall Company in Santa Monica, CA; Justin is a doctor of physical therapy and is the head PT at the Balance Disorders Institute of Los Angeles in Beverly Hills.
Wedding date November 2, 2013
Number of Attendants Matron of honor (her sister Bianca Jay), maid of honor (her sister Alex Jay) and three bridesmaids (a best friend from childhood and Justin's two sisters). Best man (best friend from childhood Gavin Pierce), and four groomsmen (two brothers and two friends). Plus, one flower girl (her niece) and six "ring bearers" (their nephews).
Number of Attendees 156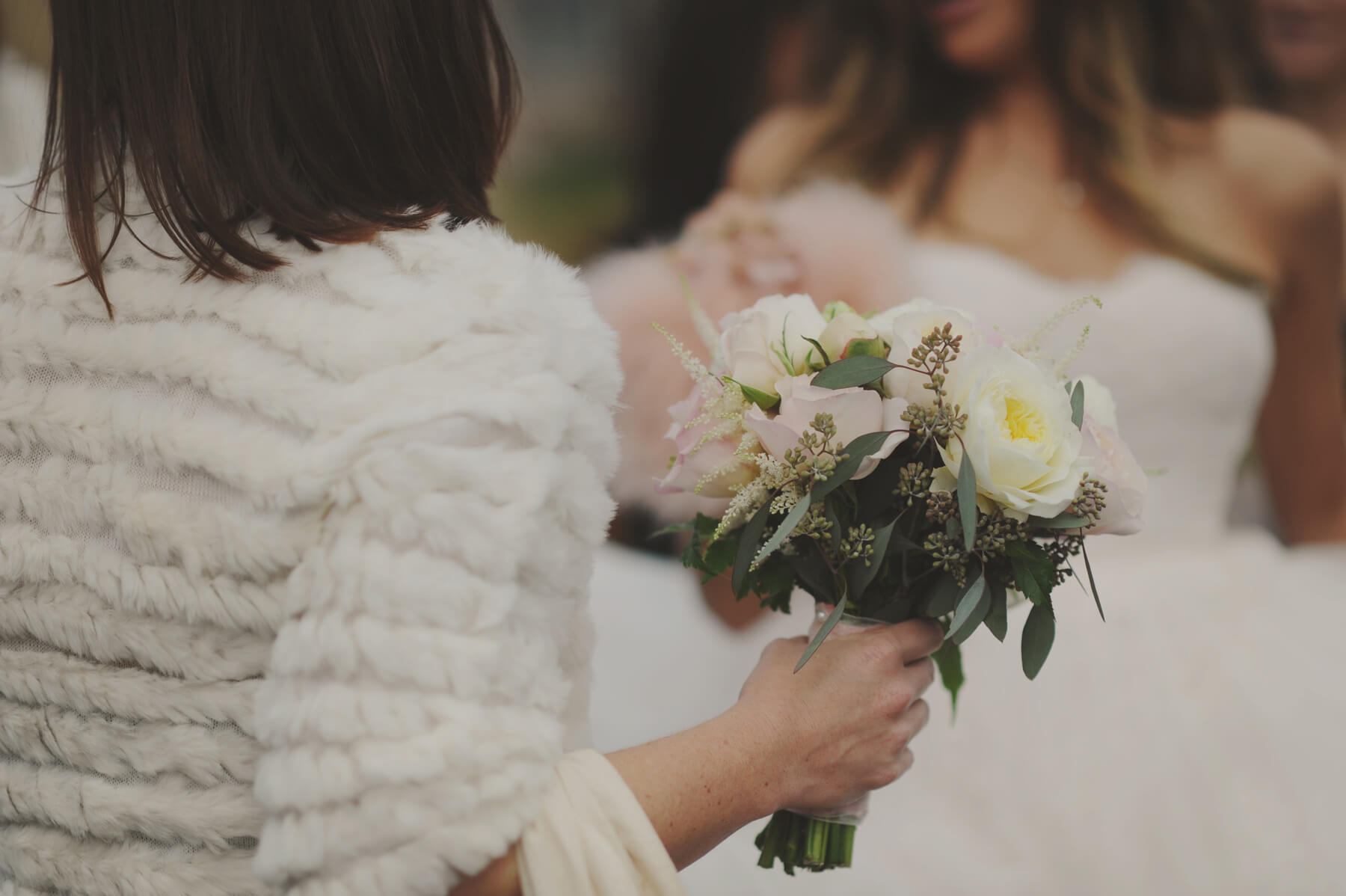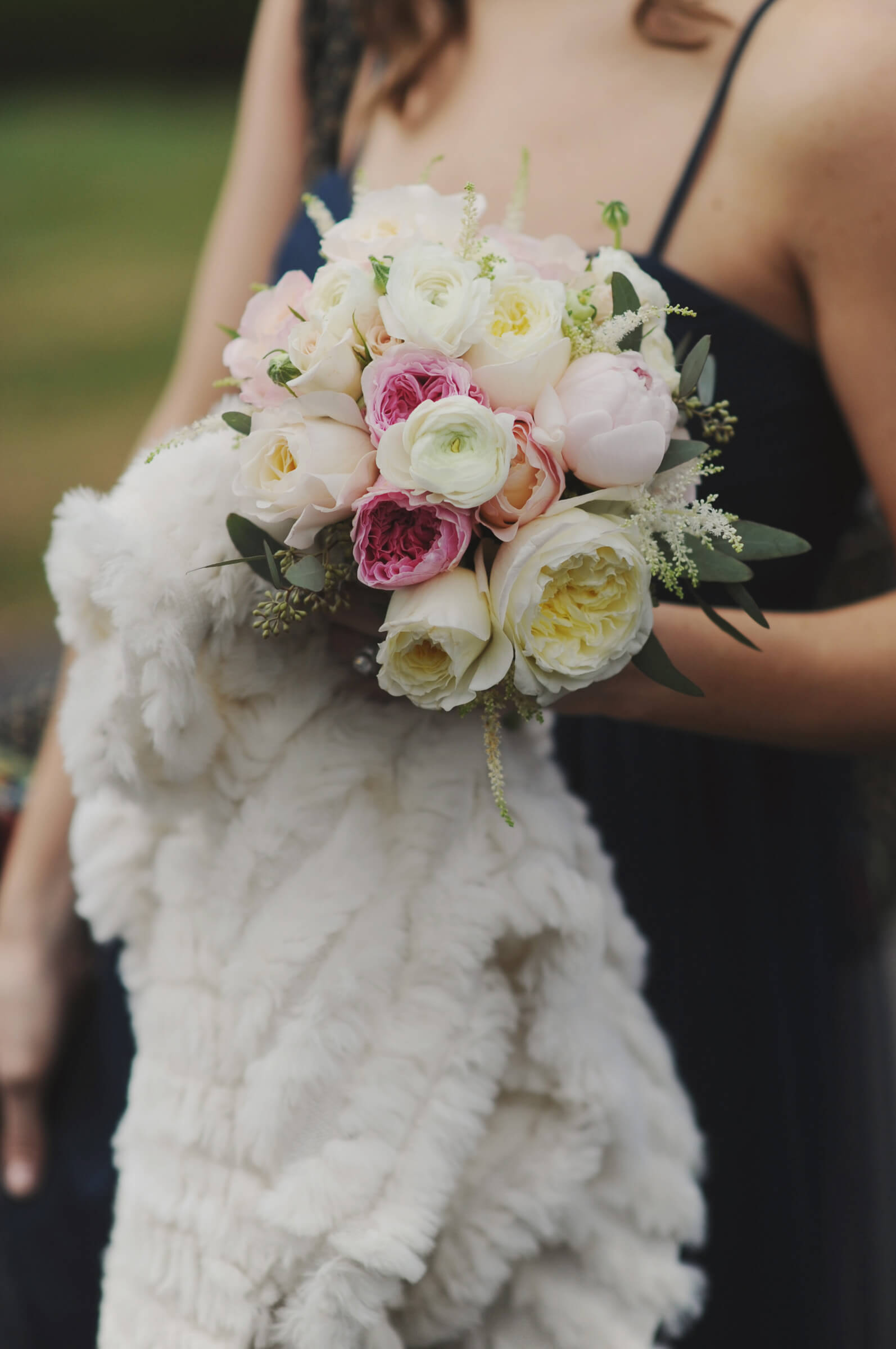 How You Met Justin and Ashley both went to Pepperdine University. The two were friendly and had tons of mutual friends, but never spent too much time hanging out, despite living near each other, Ashley covering Justin's baseball team for Malibu's local news channel, and having similar social circles. Ashley always thought Justin was so nice (and cute!) Justin admits that he thought the same. After graduation, Ashley pursued acting and transitioned into working in production and development and Justin went on to get his doctorate in Physical Therapy. Then eight years later, in the fall of 2012, Ashley and Justin's paths crossed again in Santa Monica at The Bungalow. They never wanted the conversation to end when they ran into each other (it would always make Ashley's night if Justin was out at the same spot as her with his friends). A few months later in February of 2013 Ashley and Justin started dating. They quickly fell in love!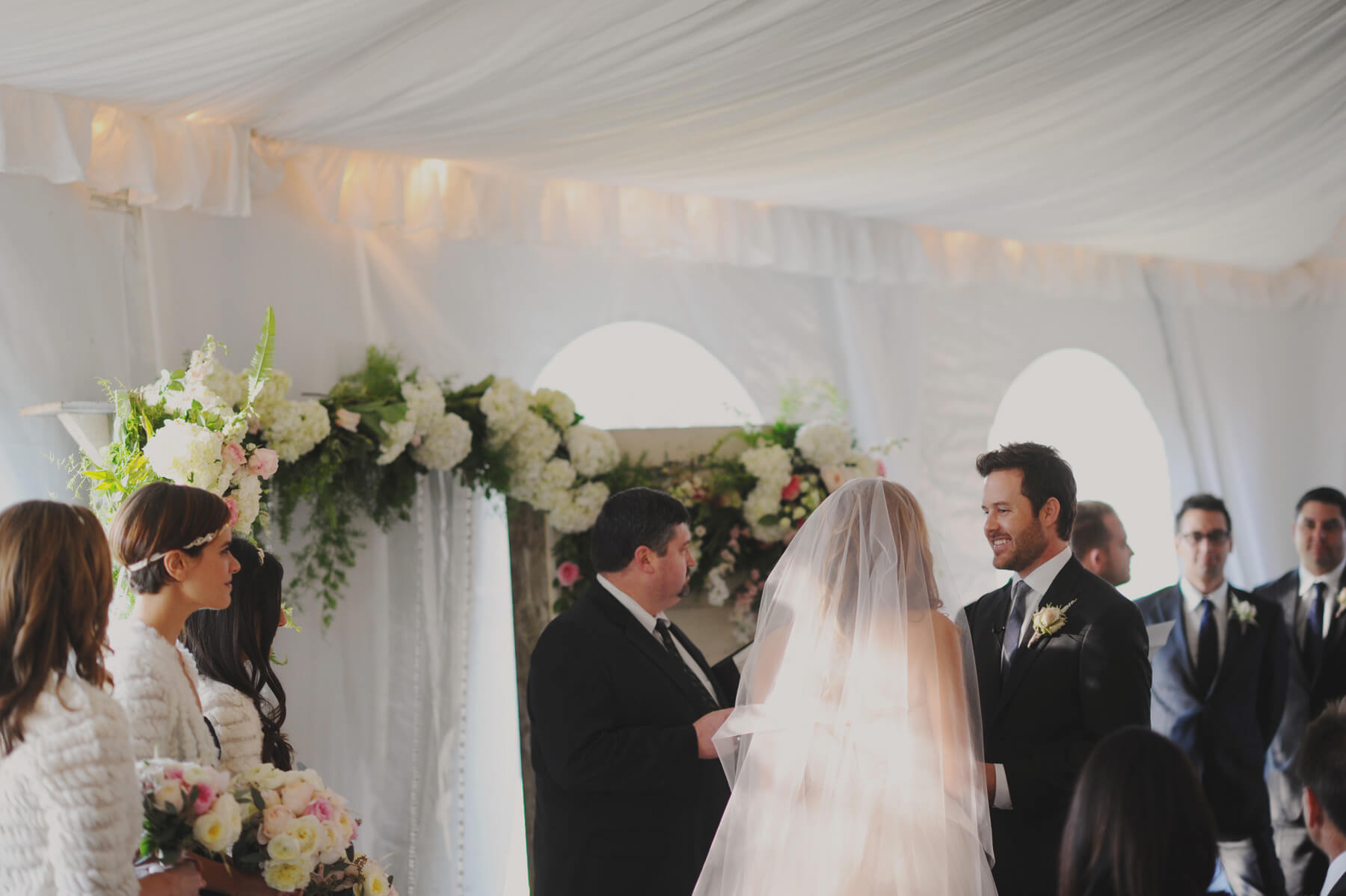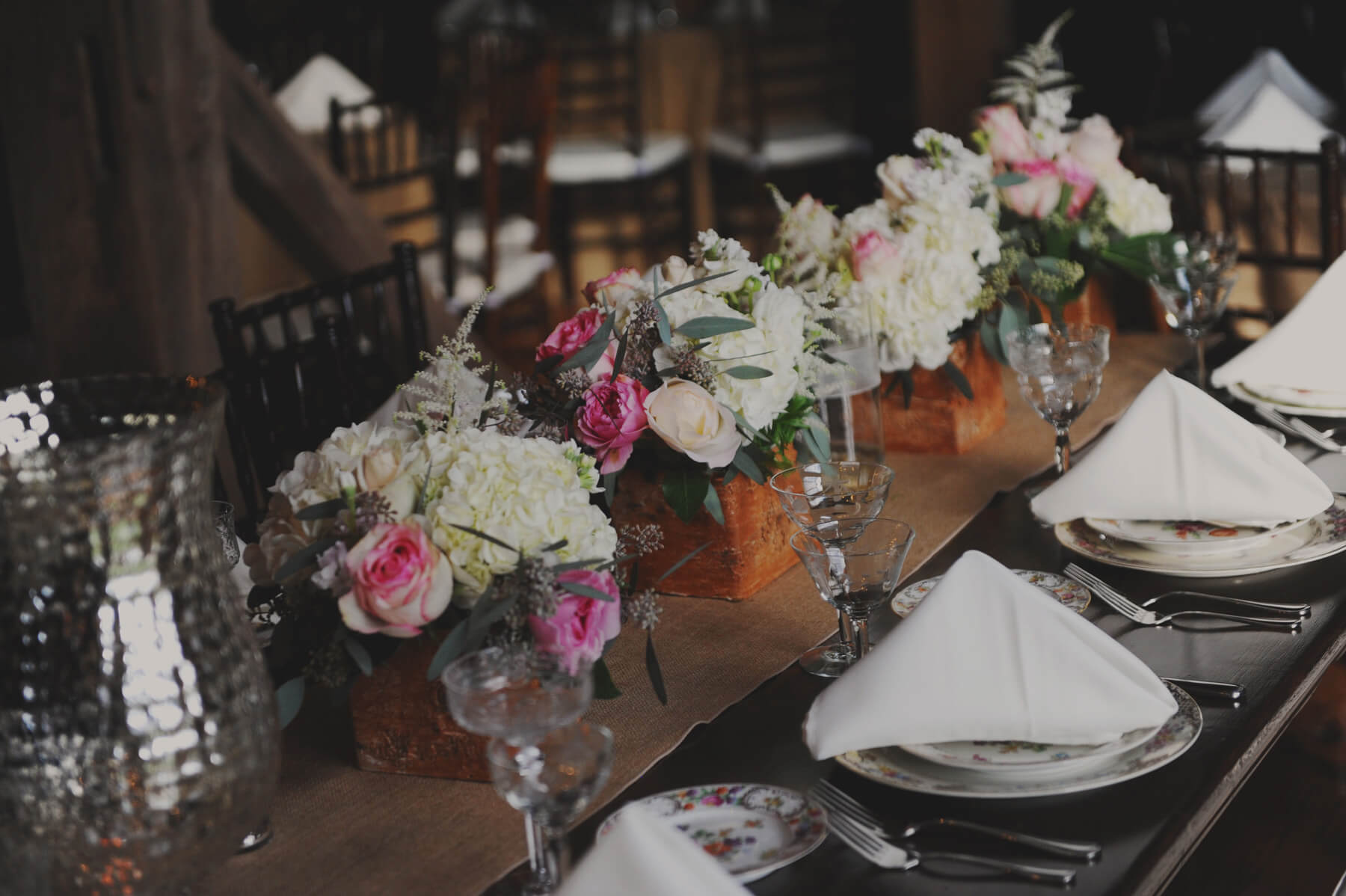 The Engagement from Ashley "Let me start by telling you a quick story that will play a key part in the proposal. On our second date Justin and I went on a long walk and talked about everything, our families, how we grew up, our careers, what we wanted out of life, and past experiences. Towards the end of the walk Justin grabbed my hand and it felt like this is where I belong. It just felt right. When we got back to my house, we sat on my front steps and he said, 'Your yard could really use a fire pit. I am going to get you one.' Well months went by and no fire pit. He said he hadn't found the right one. The fire pit gift turned into an ongoing joke. He would later tease me and say do you want a ring or a fire pit-well obviously I wanted an engagement ring . . . It was a normal Friday night for us. Usually Justin comes by my office on Friday after work and we walk to the Third Street promenade with friends to go to the movies or out for happy hour, however this particular night he asked if we could have a date night since we had both been pretty crazy with work. We decided to walk from my house to a local neighborhood spot for dinner called R&D. We ran into people we knew there, waited for our table, ate, and had "normal" dinner conversation – he showed NO signs that anything was coming! On our way back home from dinner he said he was too tired to go out and as soon as he walked through the door he plopped on the couch, put on the TV to a random boxing match and proclaimed, 'I love boxing!' I thought, 'Really??' (Later I found out he would have said that about any show on TV). Justin then said he forgot a bag in the car and left to go get it. At this point I still thought everything was normal. I mean, I would have rather been watching "Real Housewives of Orange County" than two men boxing, but he said he loved it so I kept it on for him to be a good sport. After about 5 minutes he came running in and said I had to get outside and look at the moon it was so big. I looked at him, was he being serious? He said yes and to hurry outside. When I went down my steps it was very dark because there actually was no moon BUT there was a fire pit 🙂 He had finally found the right one for my yard. He went on to describe how it worked 'you put the wood in here, the smoke comes out there' . . . very technical. I took the top off the chimney and there was a ring box! When I turned around he was on one knee. It was the best moment of my life thus far. And of course I said YES!"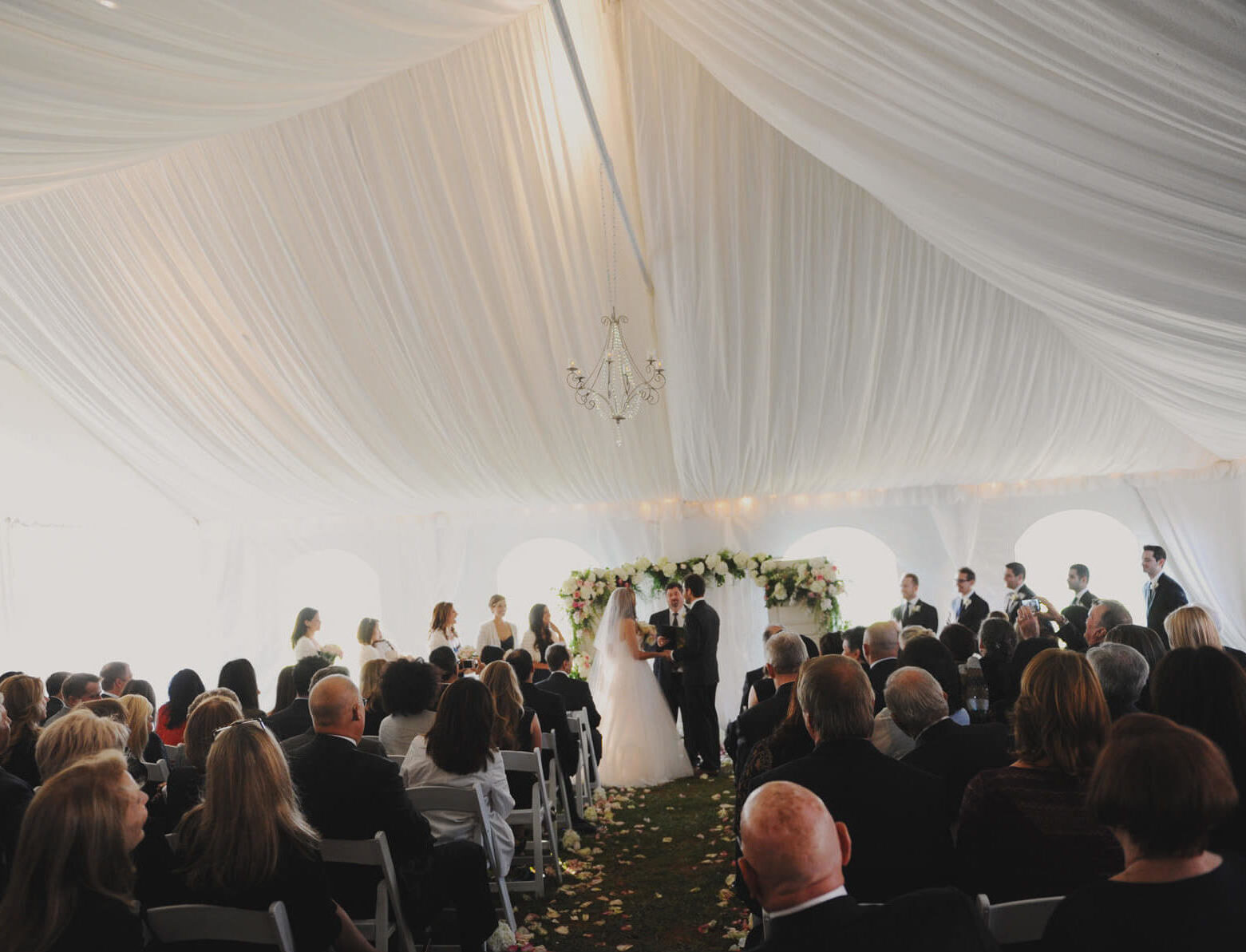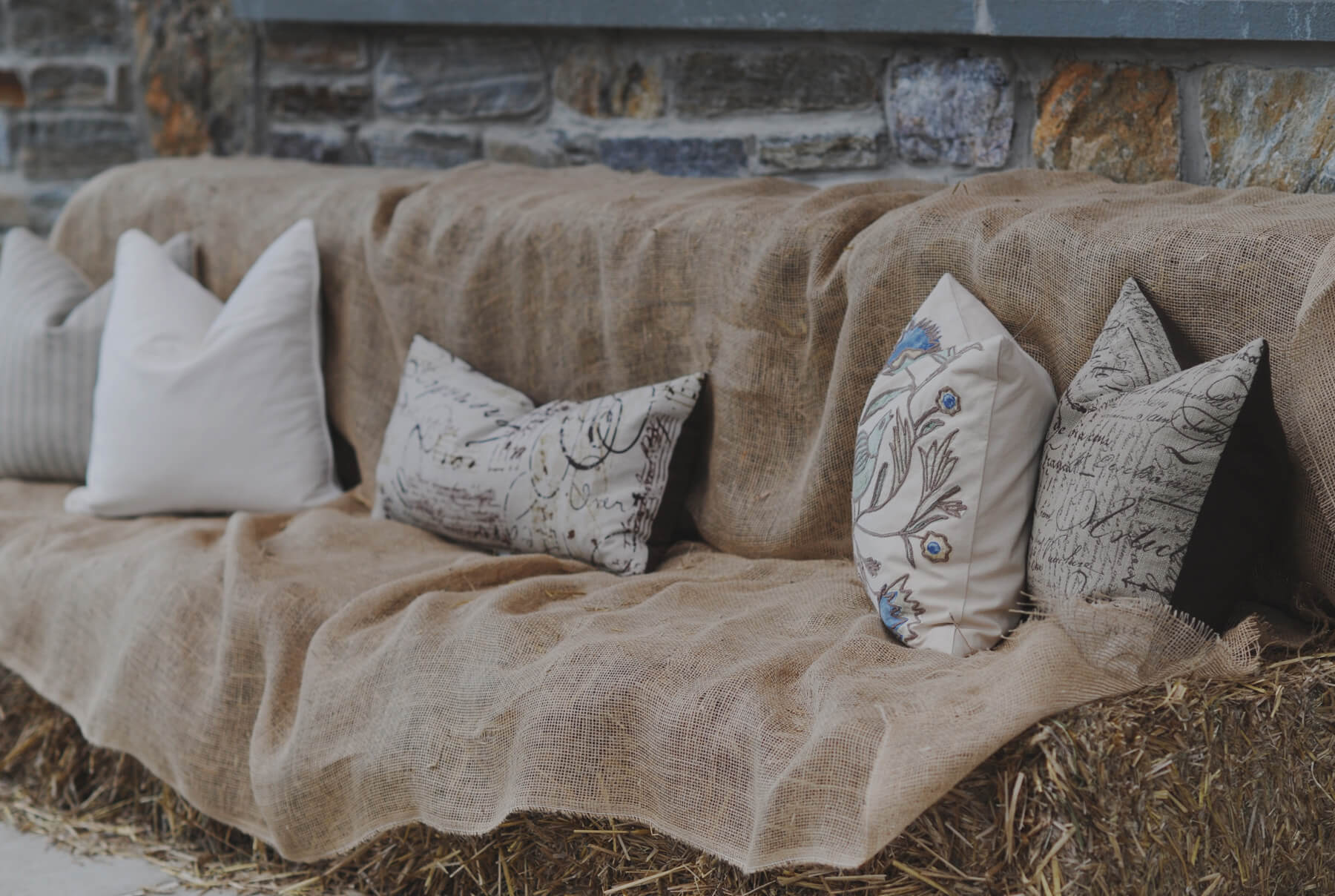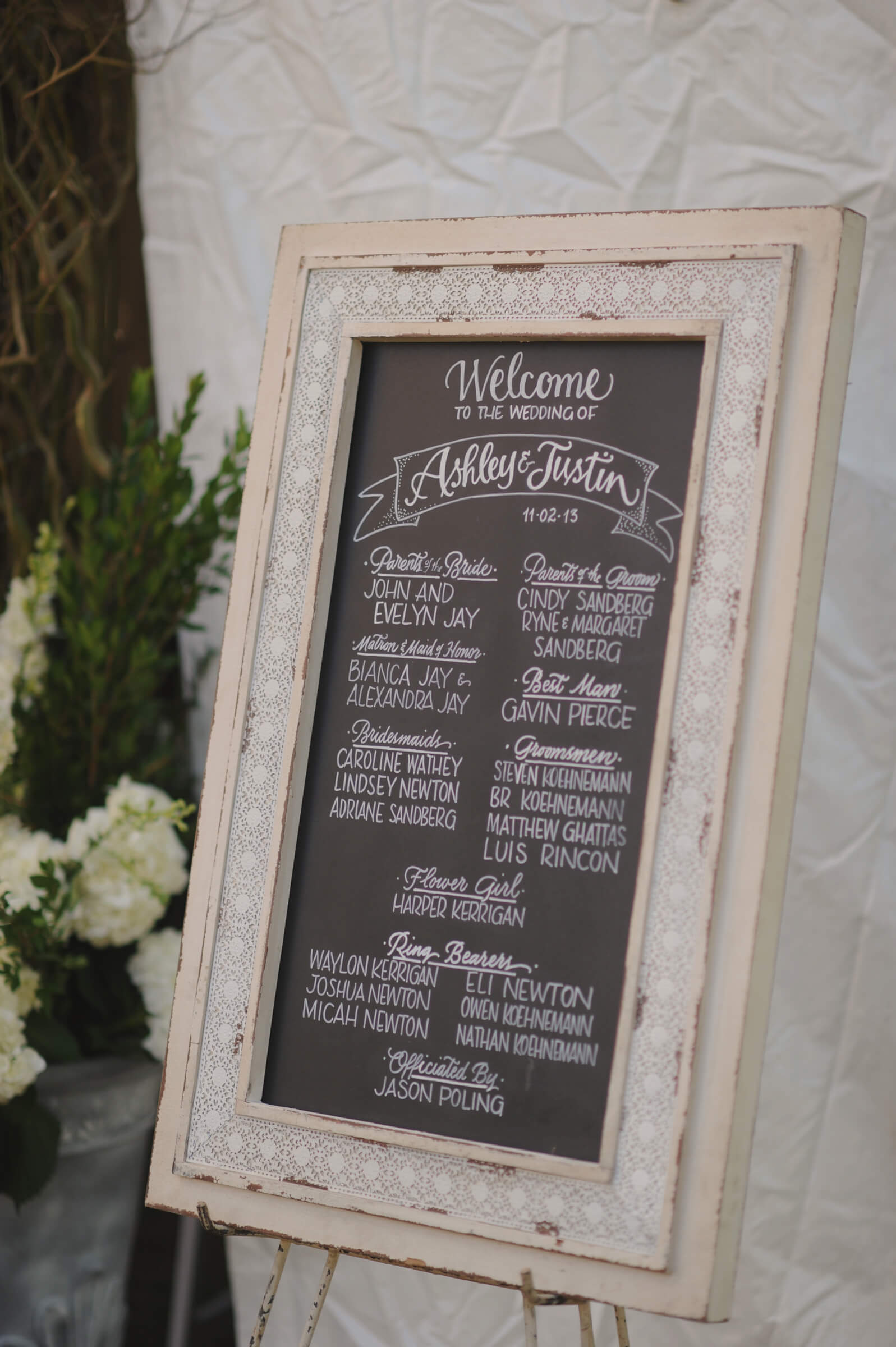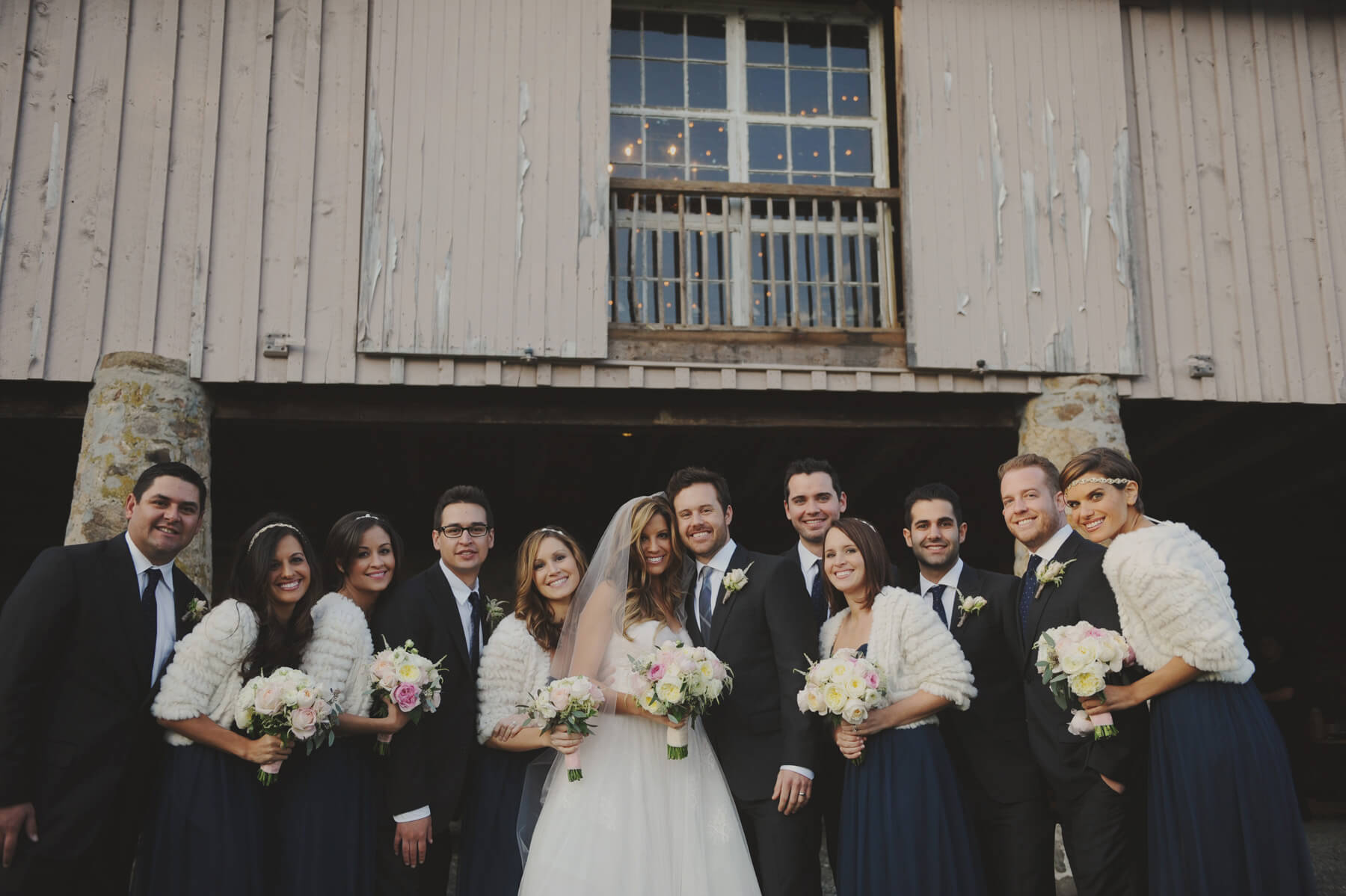 This is what Justin had to say about that night "I remember calling my sister and my best friend (best man) after the first date saying I knew she was the one I had been waiting for and I would be shocked if we didn't get married one day. Four months after our first date, Ashley and I were on the East Coast visiting her family in Doylestown and mine in downtown Philadelphia for a long weekend and I asked her dad for her hand in marriage and said I was planning on doing it within one month (once the ring was completed). At the airport, before we took off back to California, I called her big sister to let her in on the secret and she said, 'OMG I am so happy you called me, I didn't want to act like I didn't know for an entire month!' I asked for her help in getting a head start on the planning, as I knew we were going to have a small window of time to prepare for a November wedding. Ashley loves to be in control when it comes to planning (she does work in film production and coordinating) and I knew she was thinking a proposal was coming so I had my work cut out for me to make the proposal a surprise. I kept the night as close to normal as possible suggesting other friends may meet up, going to a familiar restaurant and having to wait 30 minutes at the bar for our table (little did she know I hadn't been able to sleep in 5 days because I was so excited). The ring was delivered to my office Friday 6/07/13 at 1pm and I had it in my possession for an entire 8 hours before promising my life to her. She was so surprised and speechless (probably for the first time in her life) when I asked. I loved it!"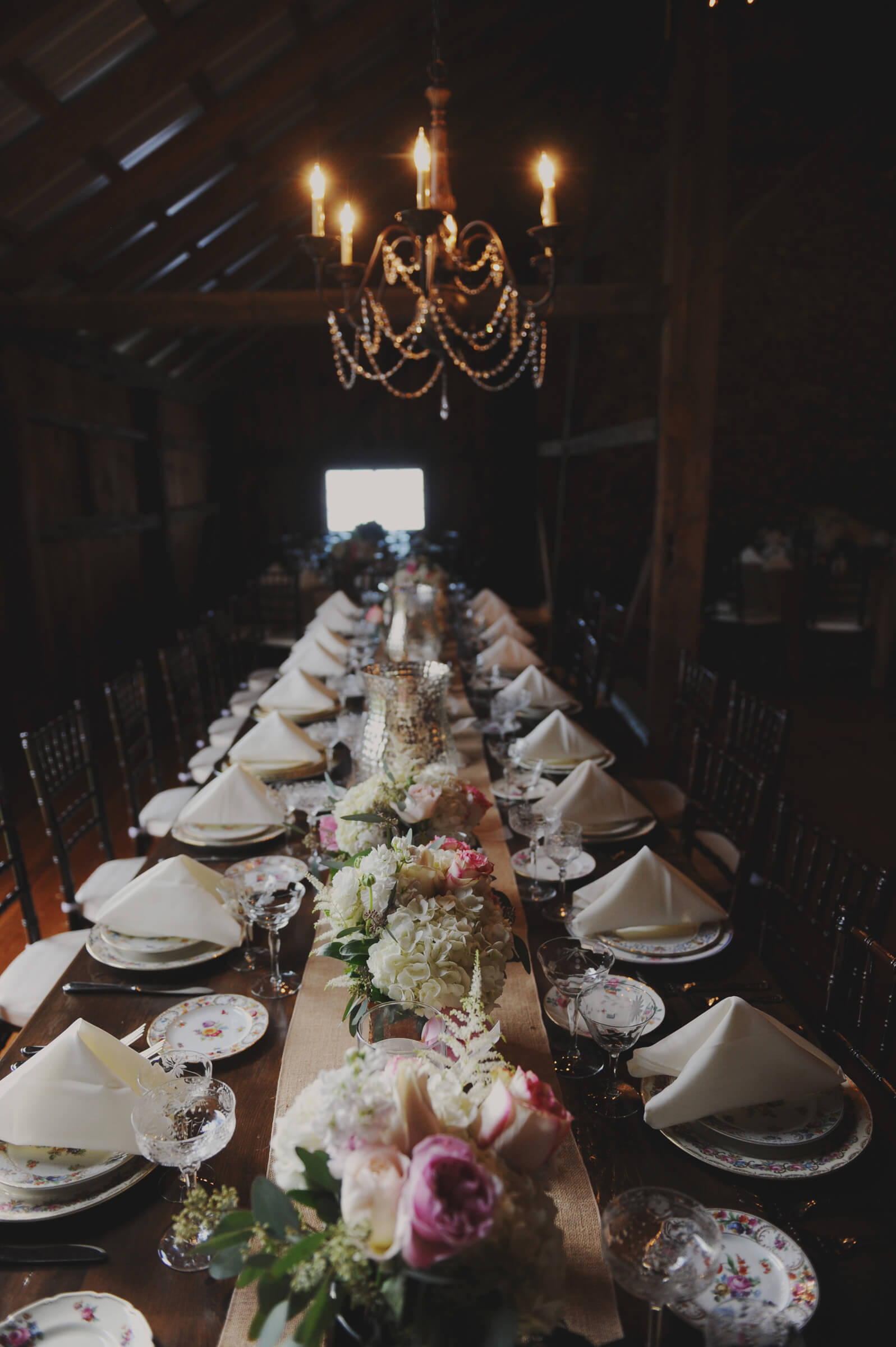 Wedding Design Inspiration The Princess Bride was one of Ashley's favorite movies growing up (Ashley walked down the aisle to "A Storybook Love.") Ashley wanted their wedding to take guests back in time and still be classy – Ashley loves romance! She loves pink but did not want the wedding to be too girly. So, instead she incorporated a lot of blush and some pink colors to complement the earthy tones of the barn. Ashley loves the colors of fall but chose to let the scenery to provide the rich oranges, yellows, browns, and reds and did not use those colors in the flowers and décor. Ashley loves how it all came together.
What Was Unique and Special About Your Wedding Ashley and Justin's cocktail hour was really special. Baseball has been such a huge part of Justin's life, he grew up at the ballparks (his father is Hall of Famer and Phillies manager Ryne Sandberg, and Justin went on to play Division One in college). So the couple wanted to find a way to incorporate it into their wedding. Chef Ben Simpkins was able to turn some of their ballpark favorites into gourmet delicious treats for the cocktail hour. Ashley and Justin's custom made scoreboard added the extra touch to go with their themed cocktail hour. Ashley knows it made Justin really happy to have been able to do that and the guests loved it too.
Ashley has a background in theater and she works in film production, so for her, she felt like she was building this amazing set for their wedding. The attention to details is what makes the event look special, but the love and fun between the bride and groom and their friends and family is what really makes the wedding memorable.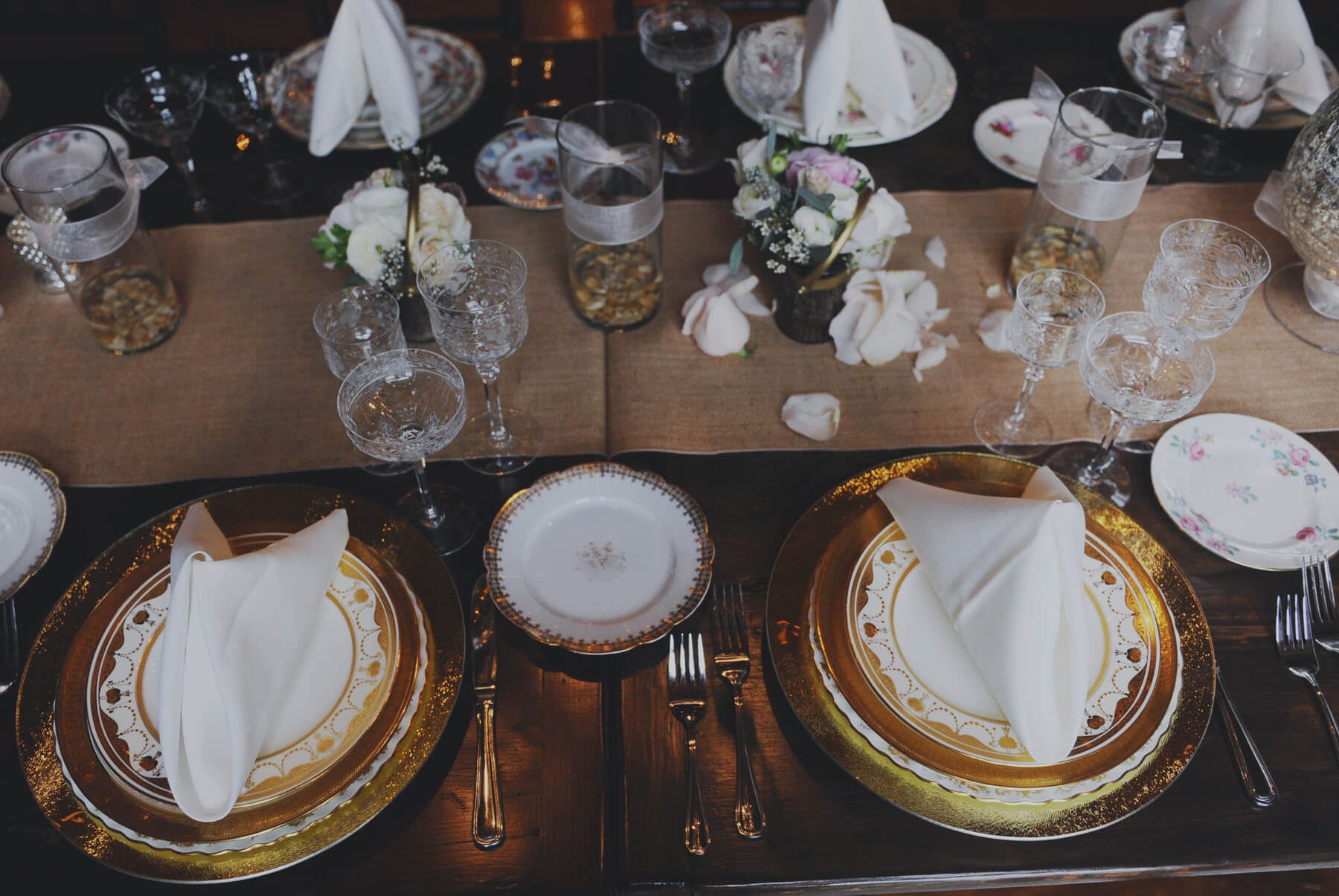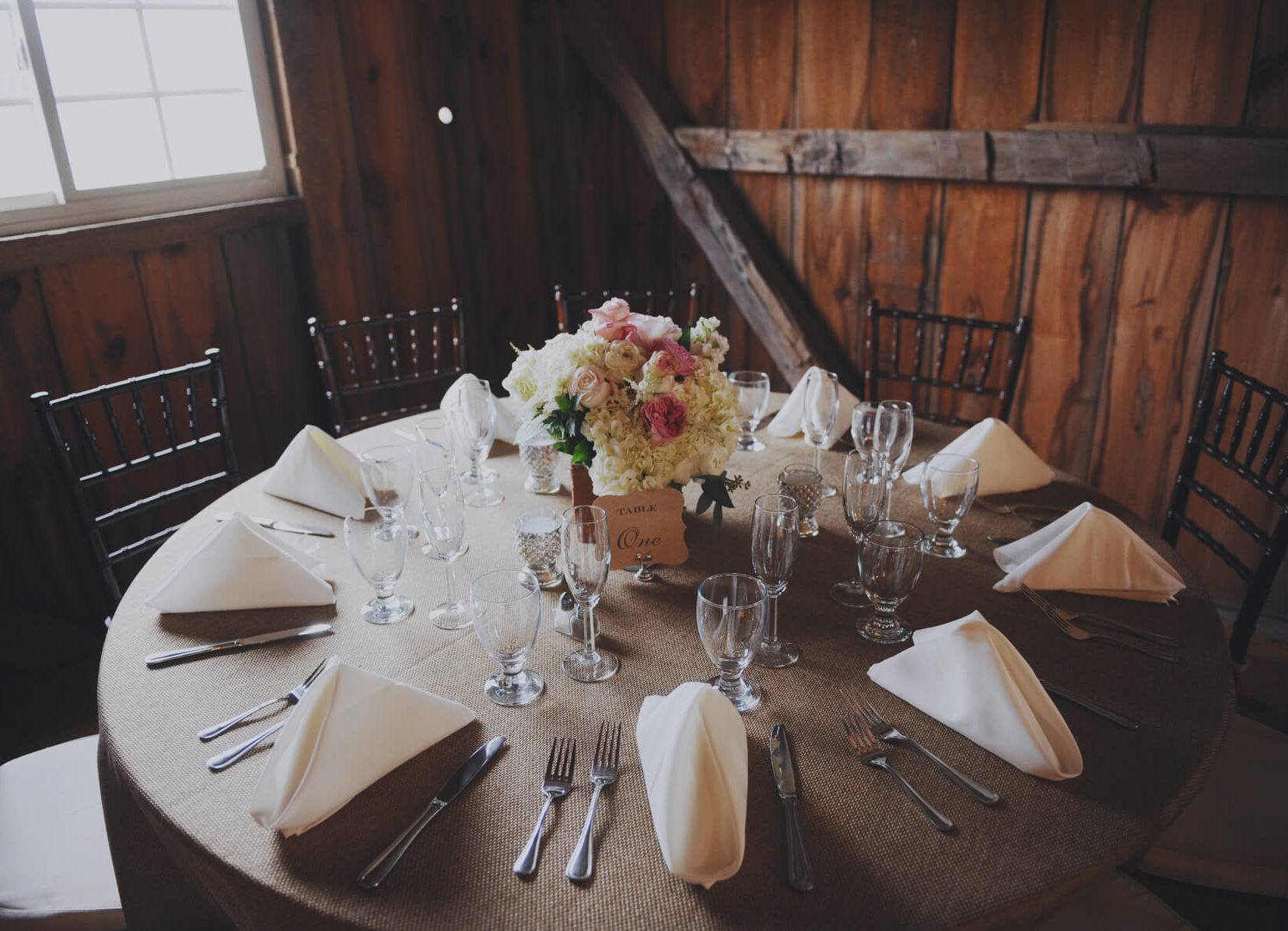 Favorite Details Ashley LOVED all the props designed and created for her and Justin by Marc & Phyllis Letersky of The Village Carpenter, based in Monkton. They were able to make a fabulous photo booth, a welcome sign, the seating chart made from old window frames, the decorative doors Ashley and Justin got married in front of, the real wood directional sign, and more! Marc & Phyllis Letersky are amazing and gave their wedding the details that made it unique and special! Marc previously worked in set design in Los Angeles. The photobooth was an old door from a home that was built around the same year as the barn. There was an "S" on the door where the knocker would be. It was stabilized by shutters from the same home and had a working chandelier that hung above. Ashley's sister gave her three feather and funky women's hats from a vintage store in Doylestown and the rest of the props came from Vintage affairs.
Most unexpected event on the day of the wedding The weather! The fall on the East Coast can be so unpredictable and Ashley and Justin were prepared for everything. They lucked out because on 11/2/13 they had the most beautiful fall day: 60 degrees and sunny! Prayers were answered!!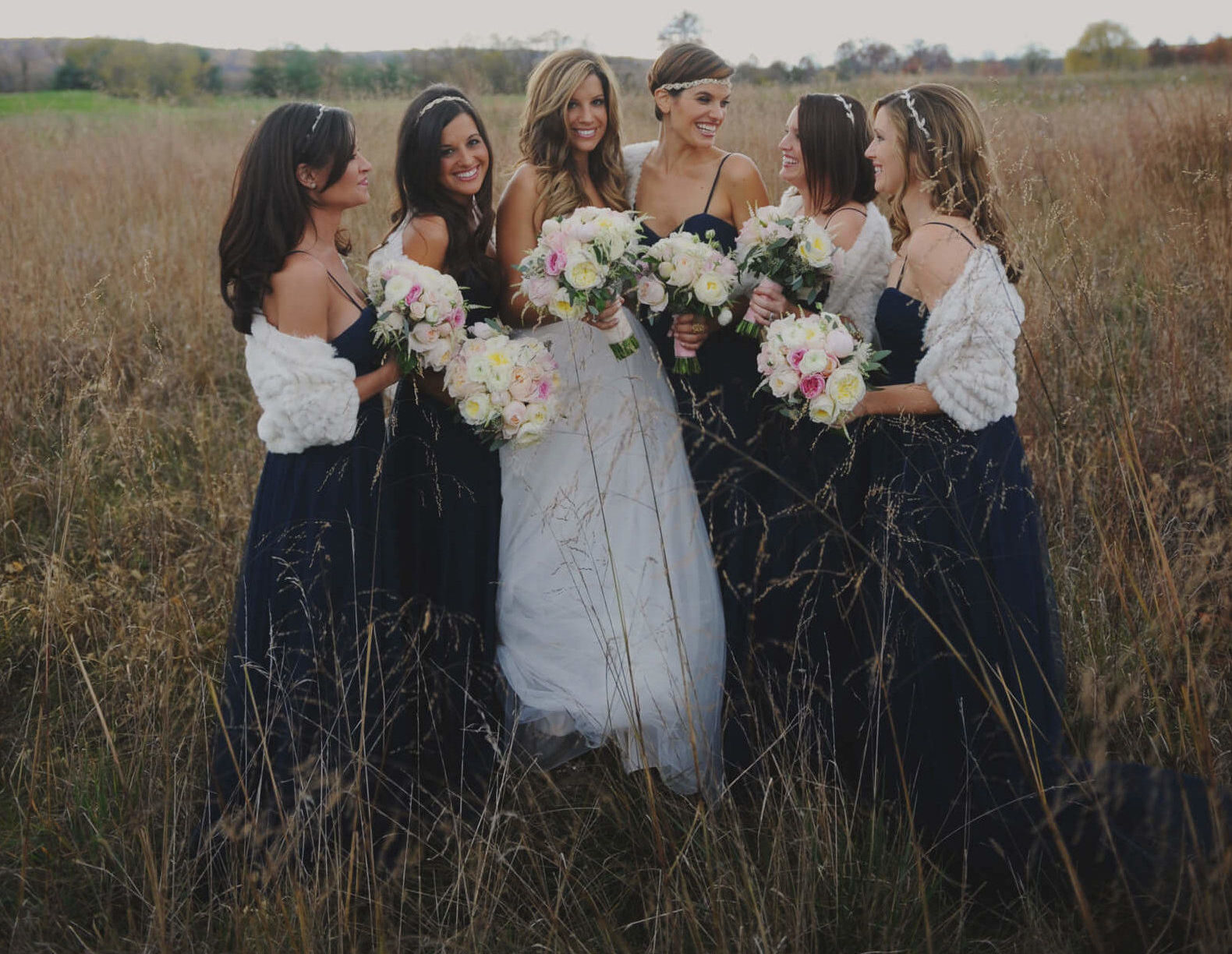 Piece of advice The best piece of advice someone gave Ashley was on the day of the wedding LET GO!! No one will notice if something is not exactly right, just enjoy the day because it will be over in a blink of an eye. Also be sure to take a moment with your hubby to step back and take it all in, everyone is there to celebrate you!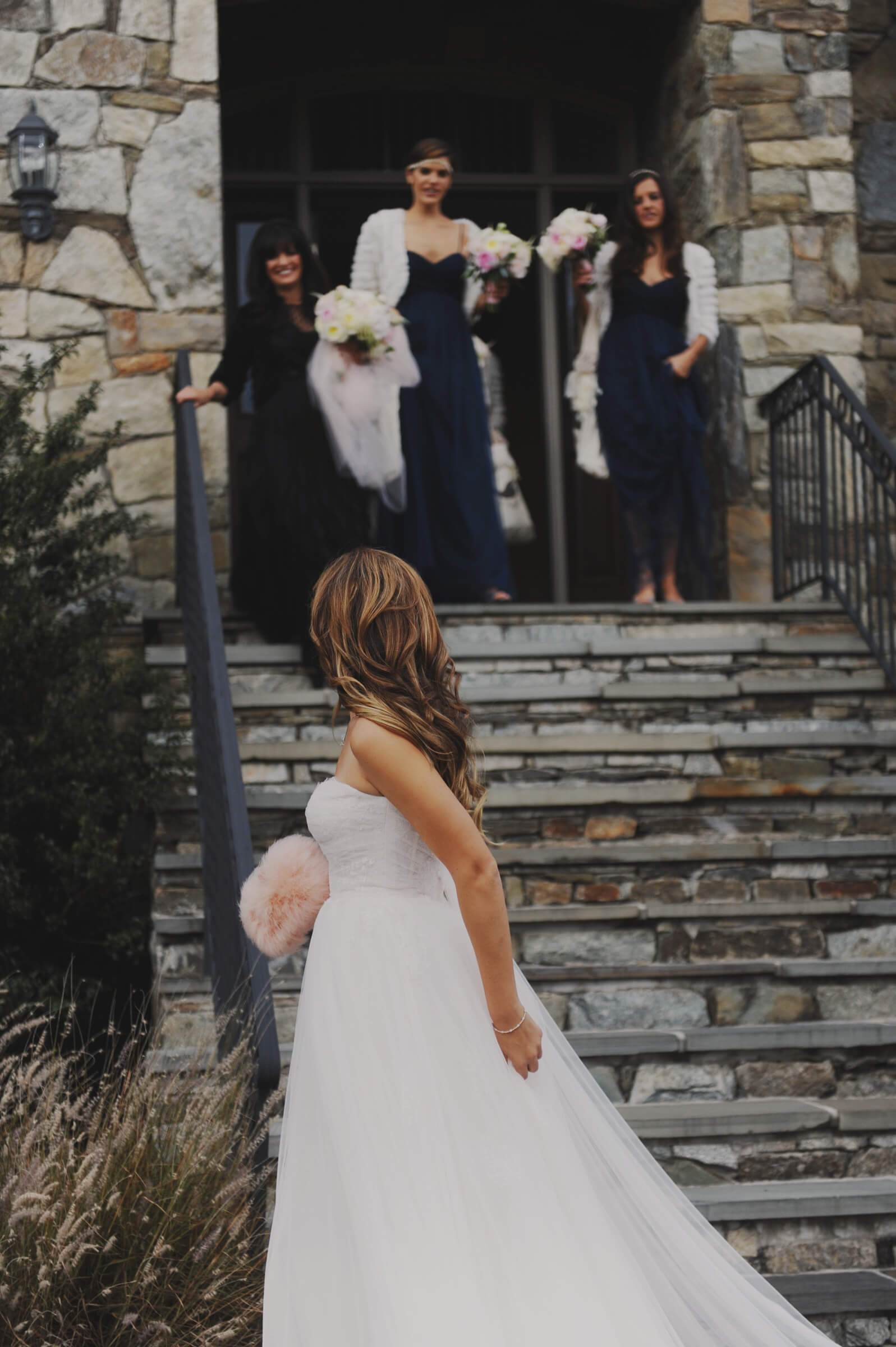 Honeymoon destination Likuliku Lagoon Resort, Malolo Island, Fiji. Ashley and Justin wanted a beach and to go somewhere exotic. Fiji was perfect because neither of them had been before and they wanted to go somewhere new for both of them. It was the most beautiful place Ashley has ever been too and "the Fijian people are some of the nicest people you will ever come across (they are known for their hospitality)," Ashley recalls. 333 islands make up Fiji and Ashley and Justin stayed at Likuliku Lagoon Resort. It was 19 hour travel day because the couple was coming from the east coast, but it is only 11hrs from LA. Ashley and Justin were so tired from the wedding weekend that they slept pretty much the whole flight to Fiji. After landing on one of the main islands called Nadea, Ashley and Justin took a 15-minute seaplane to the resort. They landed on the water and a boat took them to shore! From there, the newlyweds were greeted by singing and refreshments. Ashley describes the rest of their magical vacation, "We paddled boarded most mornings after breakfast. We explored the island, ate amazing food, learned about the culture through music and dance, but most importantly we got to relax! We stayed in an over the water bungalow, that was pretty cool. WE could jump right off our balcony and go snorkeling. The weather was great! It was 7 days of pure bliss!" Bridesmaids' attire Ashley chose navy chiffon dress by Watters from Gamberdella Salon for Brides, and paired it with cream colored fur shrug from BCBG. The bride ordered the bridesmaids' headbands from Elegant Me Boutique on Etsy. Cake The wedding cake was a 5 tiered, blush in color to match Ashley's dress with candied flowers from La Cakerie. The layers were funfetti and red velvet with buttercream frosting. The couple also had a variety of pies that reflected the flavors of the season by Chef Ben Simpkins (peach cake, hot milk cake, apple dumplings) complimented with nitrogen ice cream (pumpkin and cinnamon). Everyone loved the deserts and Ashley was so glad her mom took some home so that Ashley could enjoy the next day! Calligrapher The seating chart and menu chalk board where done by Brooke Lauffer from Splotch and Line Co. Caterer Everything was from award winning and executive chef of Richardson Farms Ben Simpkins. Ben is so creative. Ashley loves that no wedding is the same and they custom make the wedding menu with you. Guests are still talking about the food from their wedding, especially our cocktail hour because it was so unique and delicious. COCKTAIL HOUR Ashley and Justin's cocktail hour was an ode to baseball. They served gourmet versions of some of our Ball Park favorites! They included Philly cheese steaks, did a spin on the traditional corn dog, lobster tail corn dogs, duck confit nachos, sweet potato ice cream cones garnished with cotton candy, and crab dip stuffed soft pretzels. Baseball has been a huge part of Justin's life and the couple was happy to incorporate it into their wedding reception. MENU 1 st course Field greens with goat cheese strudel, dates, craisins and candied cashews with Balsamic Vinaigrette. 2 nd course Dual Plated 4 oz. tenderloin cooked medium rare with cognac peppercorn sauce, 4 oz. crab cake with pesto aioli tomato relish sauce, roasted root vegetables with folded butternut squash, and roasted fingerling potatoes. Ashley loved how their meal was farm to table, "I think that made our meal really special. The Richardson Farms market is known for their Maryland crab cakes. They were my favorite part!" Flowers Violets Florist. Connie takes so much pride in what she does and is super talented. Peonies are Ashley's favorite flowers and are not in season in the fall . . . Connie was able to find them and put them in her bouquet as a surprise. The prices are by far the best. Ashley's bridal bouquet was made up of peonies and garden roses (blush, pink, and off white). Her bridesmaids' bouquets were smaller versions of mine. The center pieces were hydrangeas and garden roses. Groom and Groomsmen attire The Groom and Groomsmen wore charcoal slim fit suits from Jos A. Bank. Their argyle socks and brown leather shoes were Cole Haan. Justin's tie was a navy Burberry and the groomsman wore navy ties with small white polka-dots from Jos A. Banks. Slim fit it is the way to go, the men looked so sharp! Hair & Make-up Ashley's make-up artist was Debbie Federico. She wanted my make-up to be natural and flawless. She listened, was personable and great to work with. She also did Ashley's bridesmaids, mom, and mother-in-law and they too looked perfect! "I highly recommend Debbie, I was beyond happy with my makeup and so was Justin! She helped to make me feel so beautiful on my big day." Ashley's bridal party went to Bubbles at the Towson Town Center. All the stylists were great and got the girls out in plenty of time to go to Ashley's parent's house to do our make-up and get ready with no stress. Ashley went to Jae – "She is amazing!! I had a consultation a month earlier and she was able to give me the exact hair I wanted after showing her a few pictures. I wanted my hair blown out with a natural looking curl and down. I am so pleased how my hair lasted all night!" Invitations Paper Source. Ashley thought the Homestead invitation was the perfect choice for her wedding, which was hosted in a natural outdoor setting and rustic barn venue. Its tall, loose and sweet scripted lettering, paired with a hand-drawn "Happily Ever After" ribbon banner created distinctive charm. Ashley chose a cream textured paper with 30% post-consumer recycled content and the font was letter pressed in espresso colored ink. The envelope color was paper bag and they were lined with dotted print espresso paper. All invitations were wrapped in natural twine. It was important to Ashley that the invitations reflected both their taste and reflected the tone of the wedding they wanted to have. The save the dates were pretty original. Ashley wanted them to compliment the vintage theme of her wedding. The couple replicated train ticket and hole-punched the month and date of their wedding. Location Richardson Farms, Hydes. Ashley and Justin are so thankful for the team at Richardson Farm. They do not normally do weddings after mid-October because the weather can be even more unpredictable, but made an exception and let Ashley and Justin host their wedding in November (they were their last wedding of the season!) "I have to thank my older sister, Bianca, for finding the venue. She was looking up barns in MD & PA and she came across a photographer's blog that had pictures of one of his client's weddings from Richardson Farms. My sister then did the legwork and persuaded the owners to let us have our wedding there in November. I am so glad they said YES!!" Ashley thought the scenery was so amazing around the barn and that it would make a very serene ceremony. She also wanted to have enough daylight to enjoy the surroundings and to take pictures before the sun set around 6pm. "I love the details of the barn, the wood and stone, pillars, the huge barn doors. It had so much character. I loved the idea of all of us decked out in gowns and suits in the middle of the countryside with the corn stalks and tractors. I loved the contrast!" says Ashley. Music The Rollex Band. Ashley highly recommends her band, "If you want an amazing dance party then the Rollex Band is the way to go! They came highly recommended from my mom's friend who is the industry. I was so nervous that we were not going to find a band because we were planning our wedding in four and a half months. We were in luck because the only night they had free was Nov. 2nd. We ran into a lot of good luck like this throughout our planning. We had a nine-piece band that included a great horns section as well as a DJ. They were able to learn all the songs we requested and highly recommend having the horns, they made it extra special. Everyone said they felt like they were at concert during our reception, they engaged with the crowd and being that my family is Puerto Rican, we had nonstop dance party!" Officiant Rev. Jason Poling, from New Hope Community Church in Pikesville. Reverend Polin married a friend of the family. Ashley's mom thought he was funny and personable. Justin and Ashley had been in contact with him a few months before their wedding and then had coffee the Thursday before their ceremony. He really took the time to get to know them as individuals and as a couple even though they lived 3000 miles away. Photographer Amy Carroll Photography "Amy and her husband Jeff are AMAZING!! She is a Chicago/Michigan based photographer that does destinations. I cannot say enough good things about the two of them. Their work is perfection and they captured our day beautifully. Her style is fresh, clean and modern. She is creative and I love she shot our wedding and was able to capture our personalities in the pictures. They are so professional. I didn't even see them when I walking down the aisle yet they captured everything! Amy made all of us feel so comfortable in front of the camera. I would recommend her hands down! Amy came to my parent's house where my bridesmaids and I were getting ready and Jeff captured Justin and the groomsmen at the hotel in Downtown Baltimore. Some of my favorite pictures came from the ride to the farm. There are these beautiful fields by my parent's house and she had me and bridesmaids go out into them to get pictures. The colors with the dresses, flower, and fields were stunning!" Videography Company Adora Wedding Films. At first Ashley did not think she needed a wedding video. But she is so glad they did. "It was so nice to watch everything a couple months later and relive it all. They made eight minute long video that captured the key moments of the day and also gave you all the raw footage. It was nice to have a shorter version to send to family and friends." Vintage Rentals Vintage Affairs. The guest loved the whiskey bar made from two barrels and antique door. The crystal chandeliers that we hung in the barn gave the finishing touches Ashley was looking for. The mix-matched vintage china the couple used for the head table and vintage glassware and silverware are some of Ashley's favorite details of the day. When you looked at the grand table, it took you back in time! Julie is great to work with and she has so many pieces to choose from in her collection. Wedding Dress Monique Lhuillier NYC. Ashley's dress was a sweetheart top, blush in color, A-line, has a natural waist, strapless, and floor length. There were two detachable streamer details in the back that act as the train and Ashley opted to take them off for the reception. Ashley was lucky and found her dress the first day she went to look. Ashley remembers trying on about five dresses before she found The One. Ashley went shopping with her two sisters and her mom. And when she walked out in the dress that would ultimately become hers, everyone started crying! Ashley said she surprised herself with her choice, "I was convinced I wanted sleeves. But I never felt more beautiful than when I put on the blush 'Darling' gown by ML." Ashley's veil was a blush cathedral veil, more in the light pink family from Monique Lihullier. She wanted the veil to cover her face as she walked down the aisle, because she liked the reveal in the end. Ashley's shoes were Badgley Mischka. They were natural pink satin peek-a-boo heels with a flower made out of crystals in the front. Her purse was a pink feather clutch with diamond brass knuckles from BCBG, "I really loved that accessory!" Wedding Coordinator "Robyn Burke (with Richardson Farms) is absolutely AMAZING and has become a lifelong friend to Justin and me, as well as my family. Our wedding went so perfectly because of her. She kept me calm during stressful times and for that I am forever thankful! She helped us transform this working farm into the wedding of our dreams. I love that it was a working farm! I also love the history of the place. The farm was built in the early 1800's and the stonework is amazing. We were also able to hang three chandeliers that gave the barn the elegance I was looking for!" Weekend Festivities 95% of Ashley and Justin's guests were from out of town and they wanted them to have the whole Baltimore experience. The couple's welcome bags included some of Ashley's home town favorites (cow tails, Berger cookies, Utz crab chips and more!). Hotel Guests stayed at The Hotel Monaco in Downtown Baltimore Thursday Night Welcome Party It fell on Halloween, so costumes were encouraged; B&O Brasserie in Downtown Baltimore Friday Bowling Luncheon Guests were invited to "Roll with Justin" at Mustang Alley's in Fells Point, MD Friday Bridal Brunch Ashley and Justin attended a bridal brunch on Friday for her bridesmaids, mothers of bride and groom, grandmother of the groom hosted by a family friend at Miss Shirley's Café in Baltimore. Rehearsal Dinner Kali's Court in Fells Point After Rehearsal Dinner Party The Admiral's Cup in Fells Point Sunday Morning Farewell Brunch The Hotel Monaco Welcome Totes Weddingchicks.com