This originally ran as a Local Love in 2015 issue.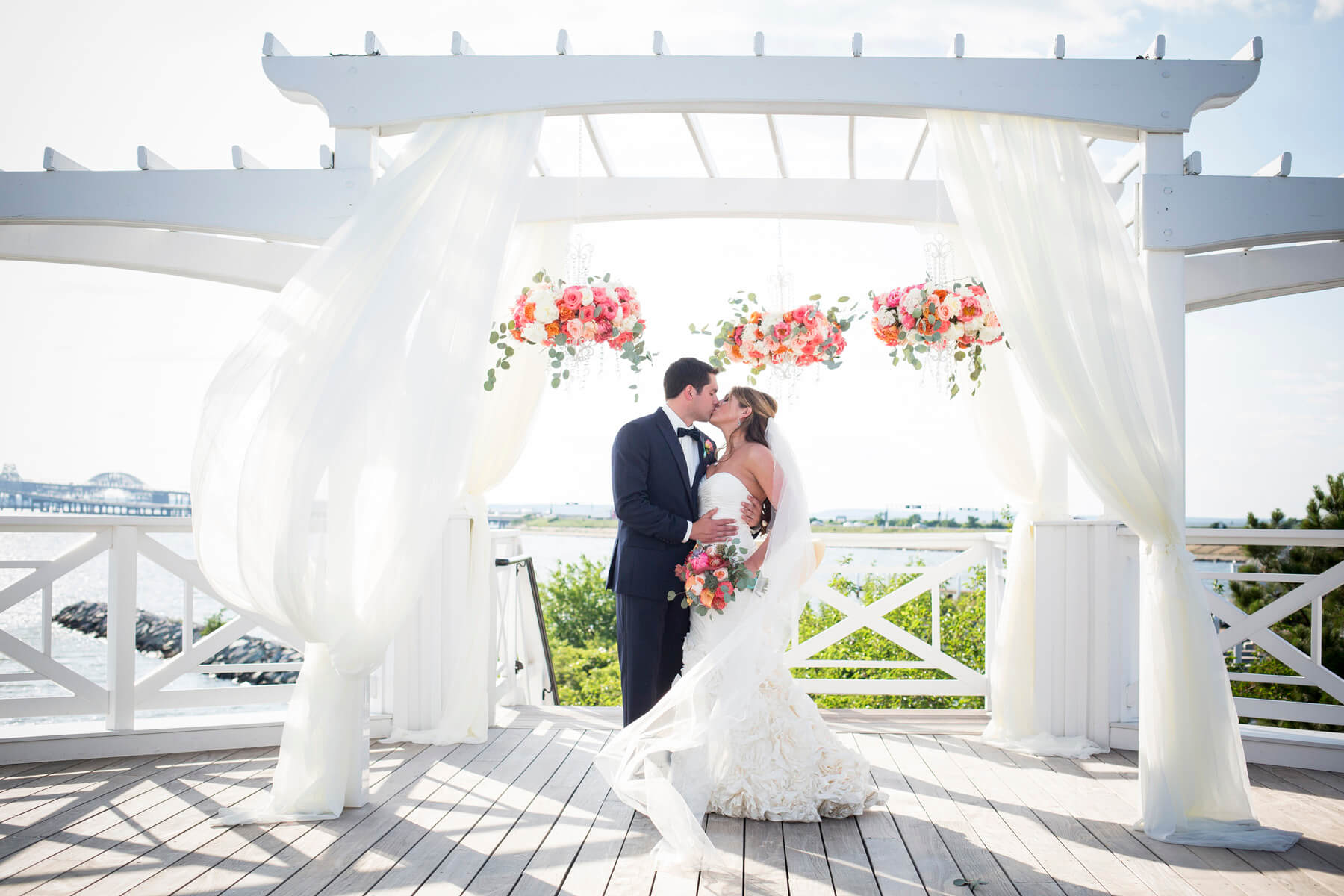 wedding date June 14, 2014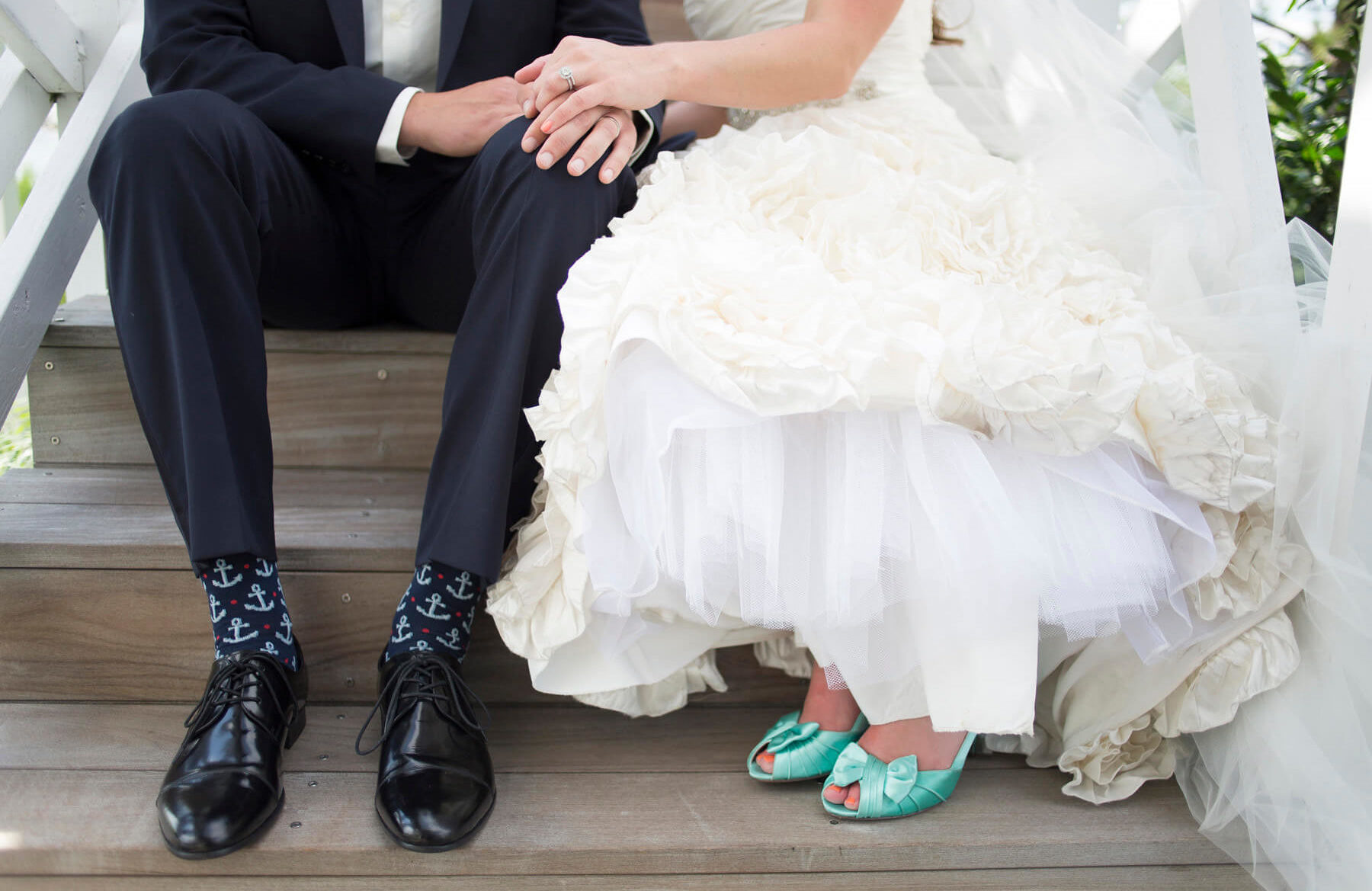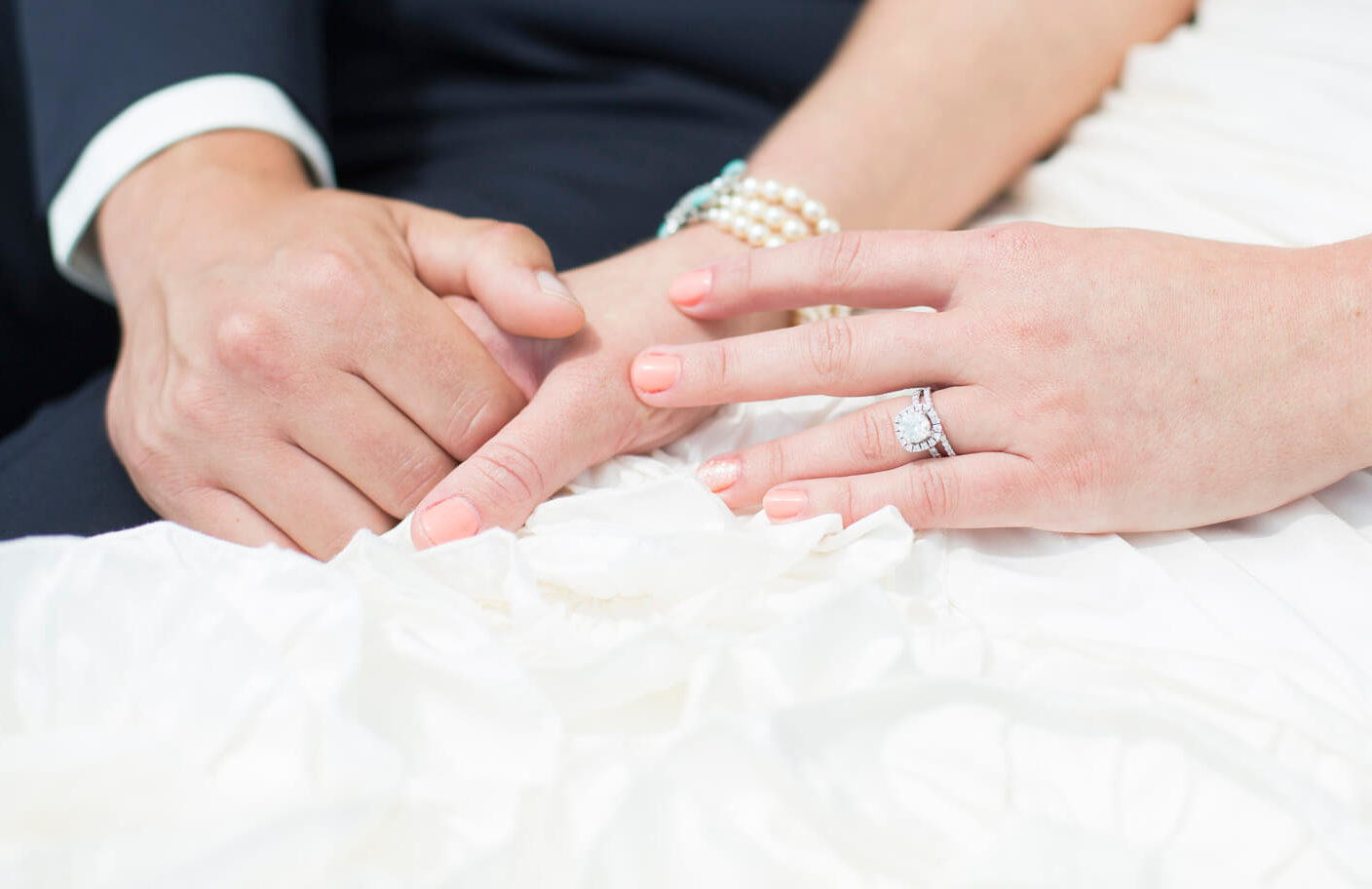 Allyn Bradbard and Aaron Brennan's first date involved some parental supervision. The high-school students had met in Omaha at the JCC Maccabi Games, an Olympic-style sporting competition for young Jewish athletes. Once back home, "We went to the movies," says Allyn, "our parents drove us." They continued to date throughout high school and college. (He at Temple, she at Lehigh University.) "We always joked it wouldn't work if we actually end up living together," she says. But they did just that in Philadelphia before heading to San Francisco.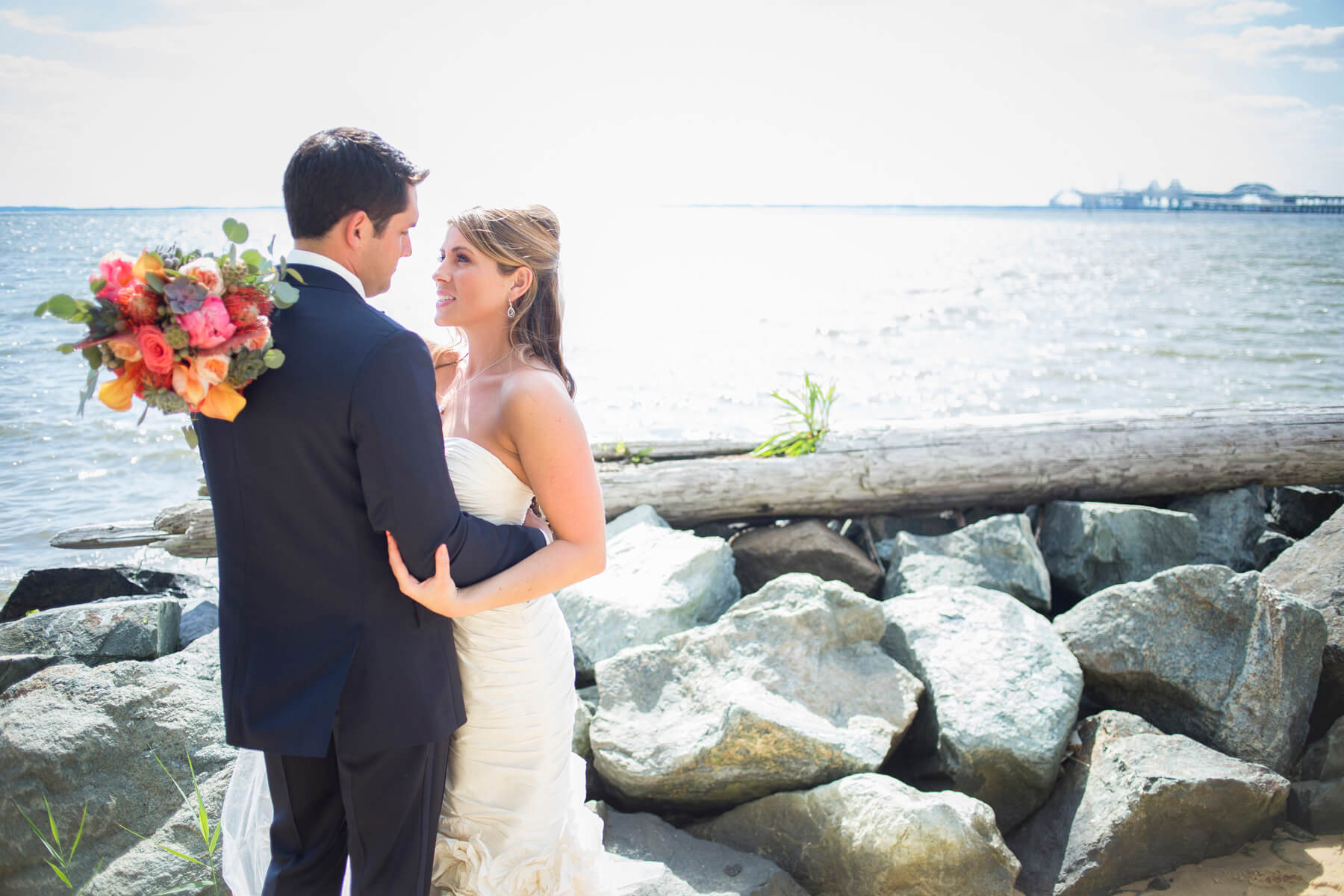 Right before their final move back to the East Coast, Allyn and Aaron took a drive to Sausalito. She complained about how much packing they still had to do. But he persisted and insisted they bring along their bulldog Jelly. At sunset, he proposed. "We planned most of our wedding on our road trip home," says Allyn. "He had to listen to me in the car for a week talking about the wedding." But by the time they arrived home, they knew all the important stuff: They wanted a summery, outdoorsy wedding; they wanted it to be really colorful, but not your typical nautical hues; and they wanted a big wedding. "We wanted everyone we'd met along the way to attend," says Allyn.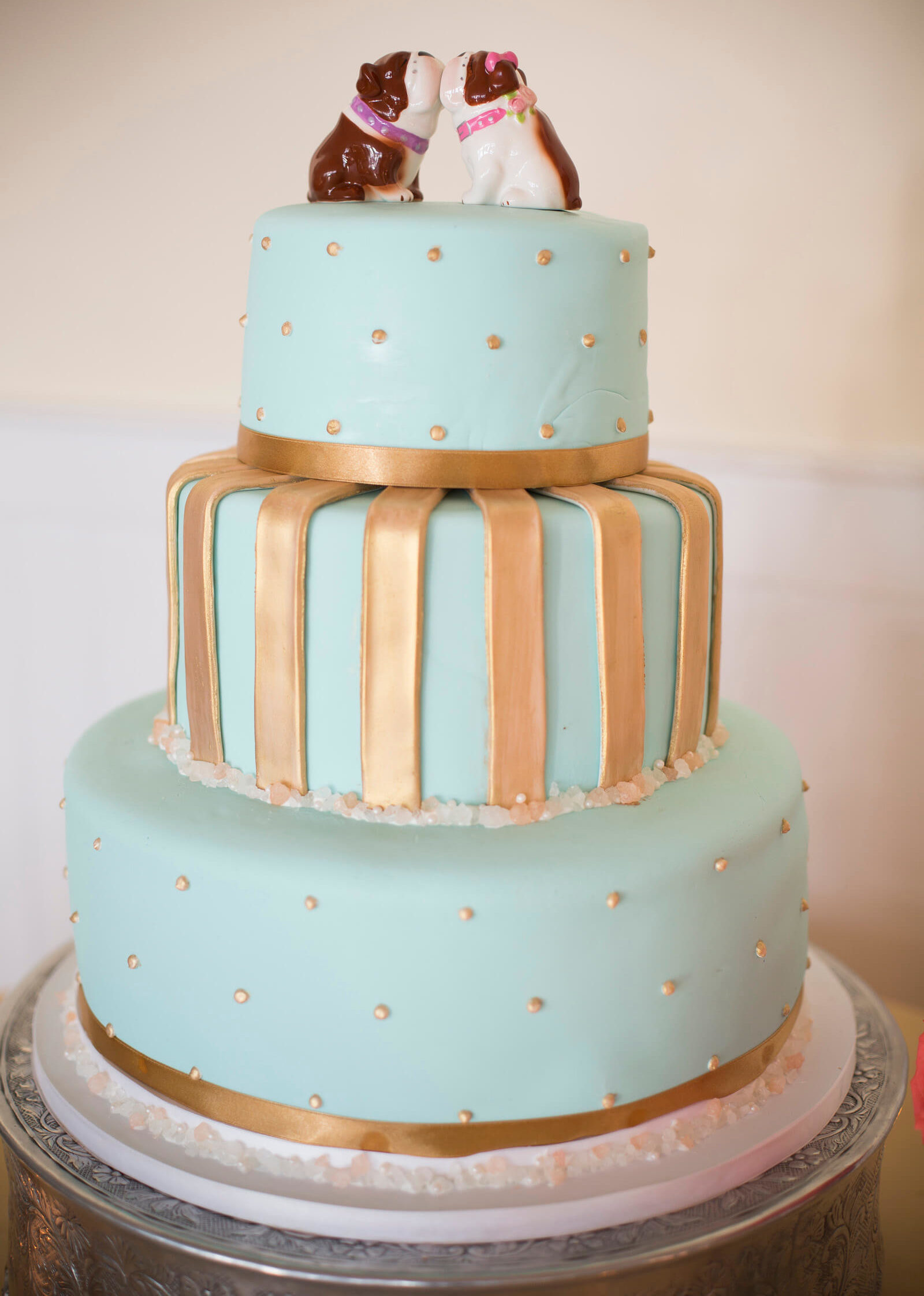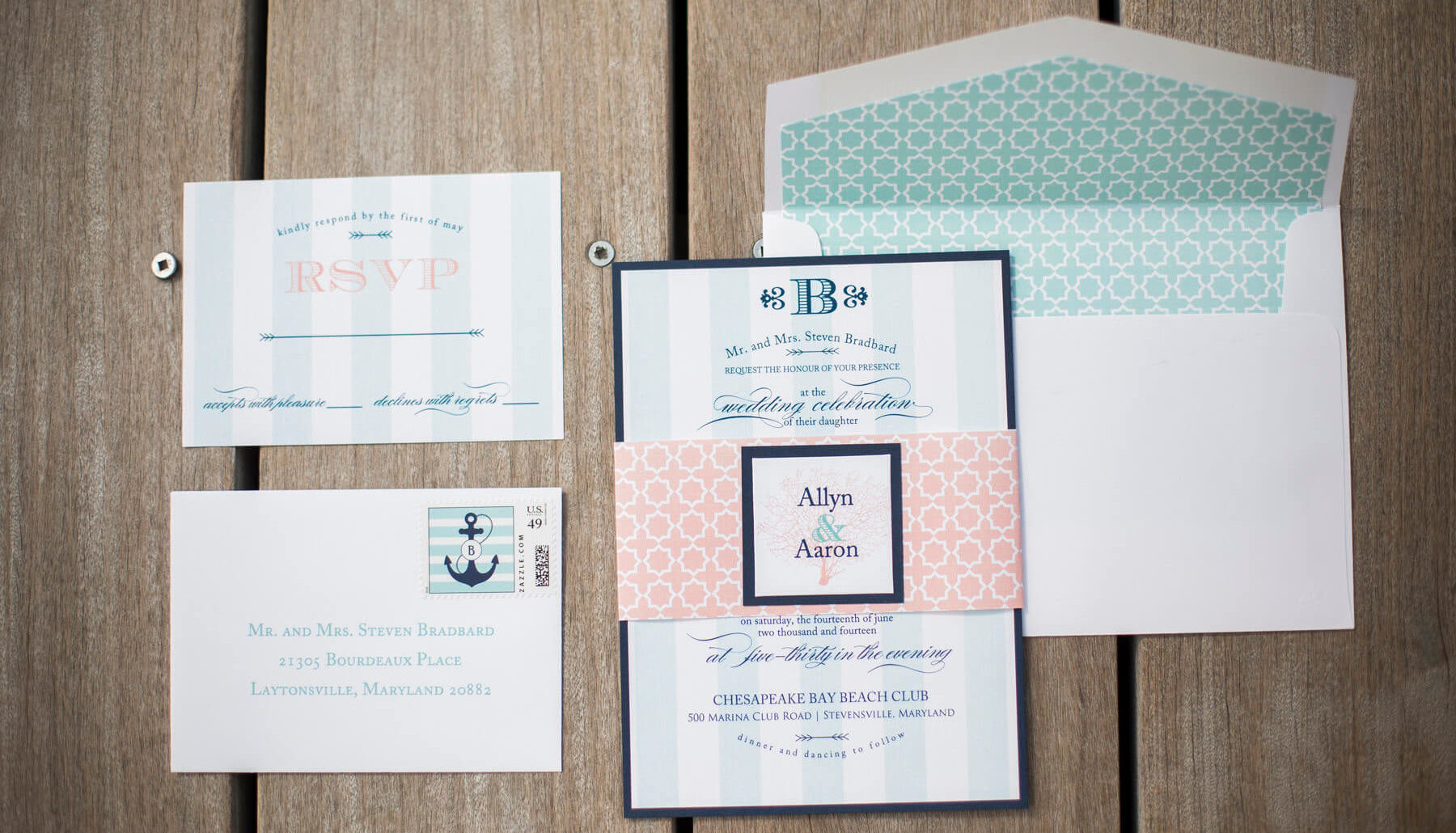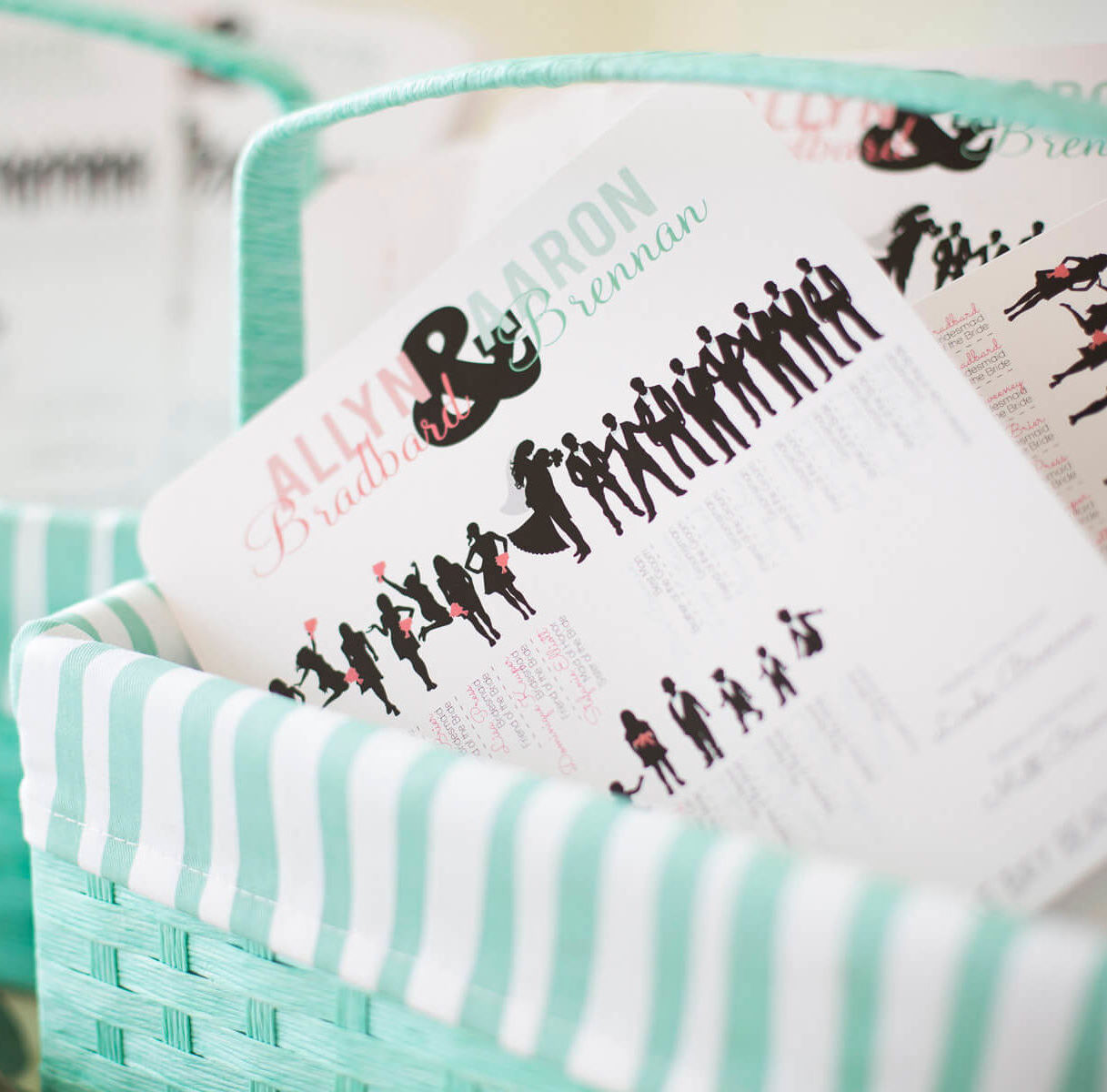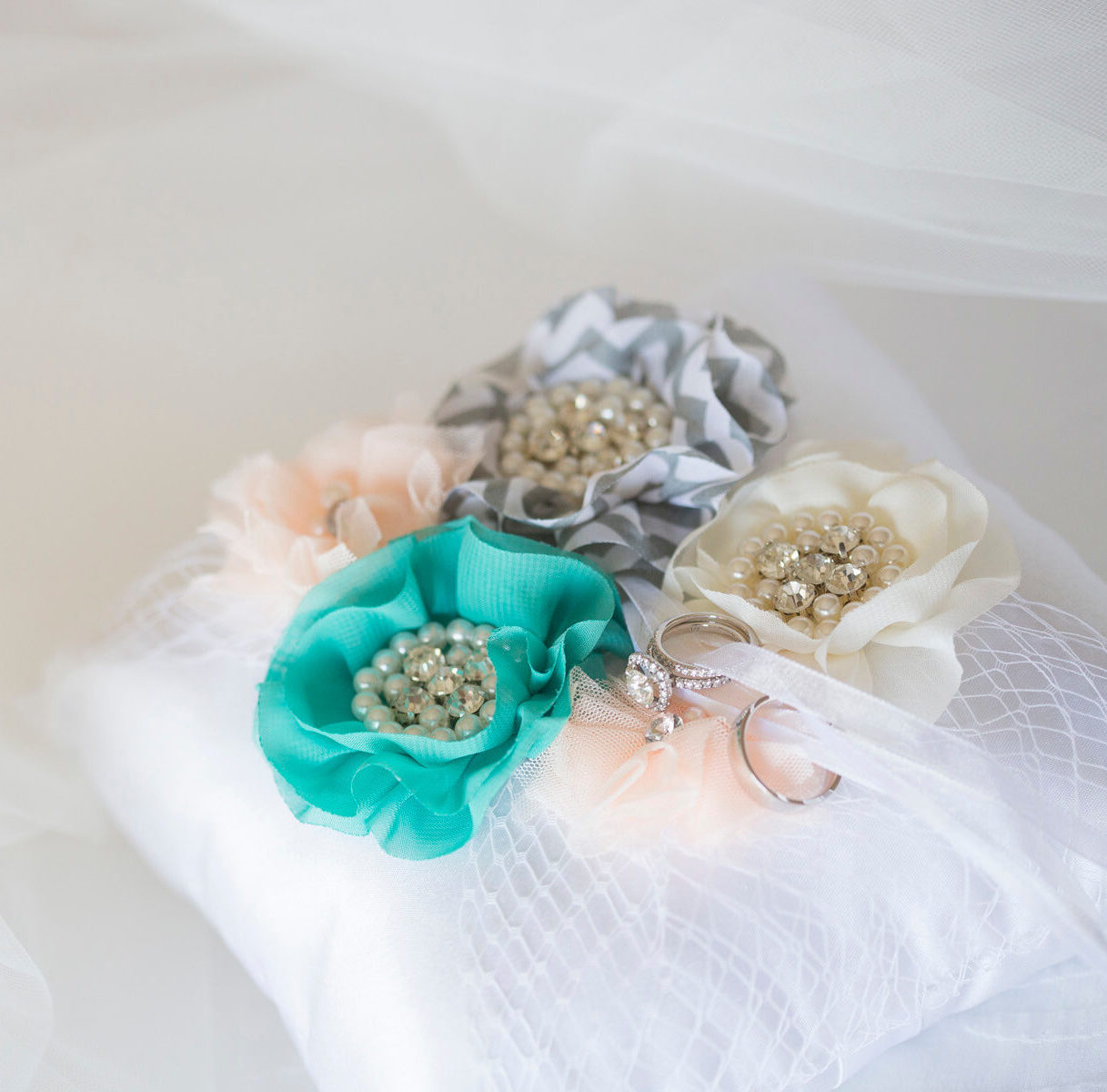 The first place Allyn and her mom visited was the Chesapeake Bay Beach Club. "It was love at first sight," she says. With two years to plan their wedding (her sister was engaged first and Allyn patiently waited her turn), she was able to really focus on all her DIY projects: designing the invitations, spending two months spray-painting sea fans, creating the message-in-a-bottle placecards, and making all the flower-girl dresses.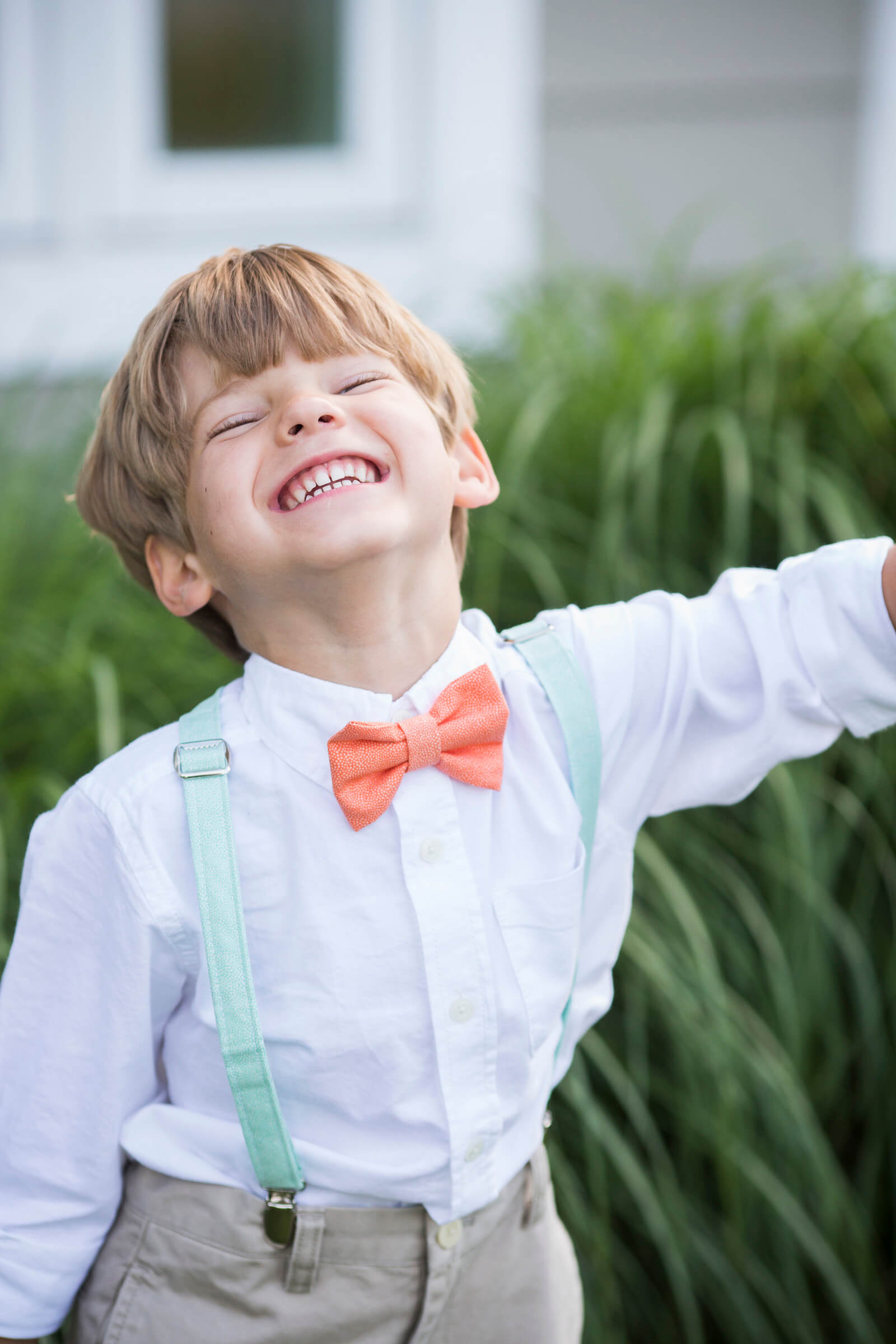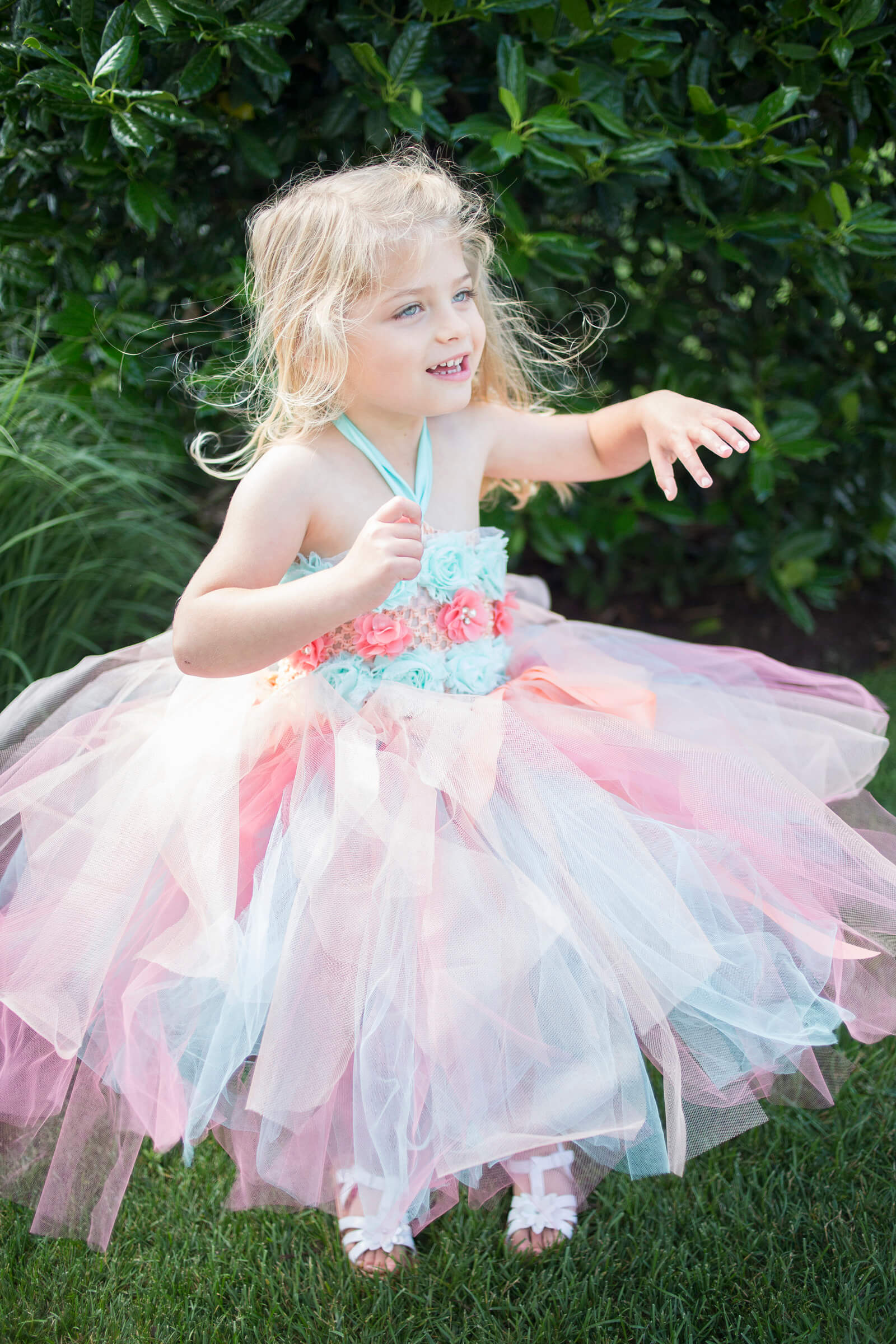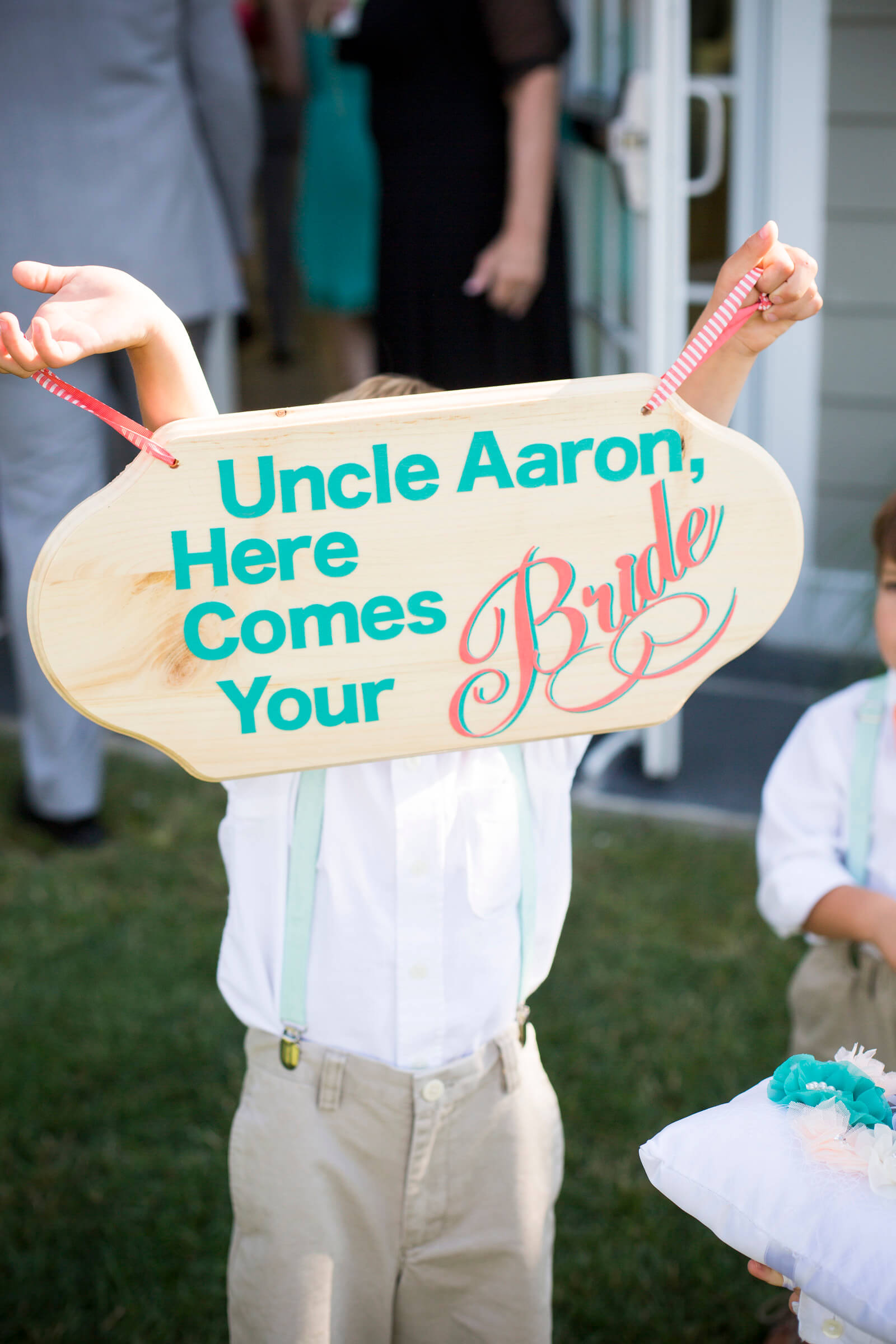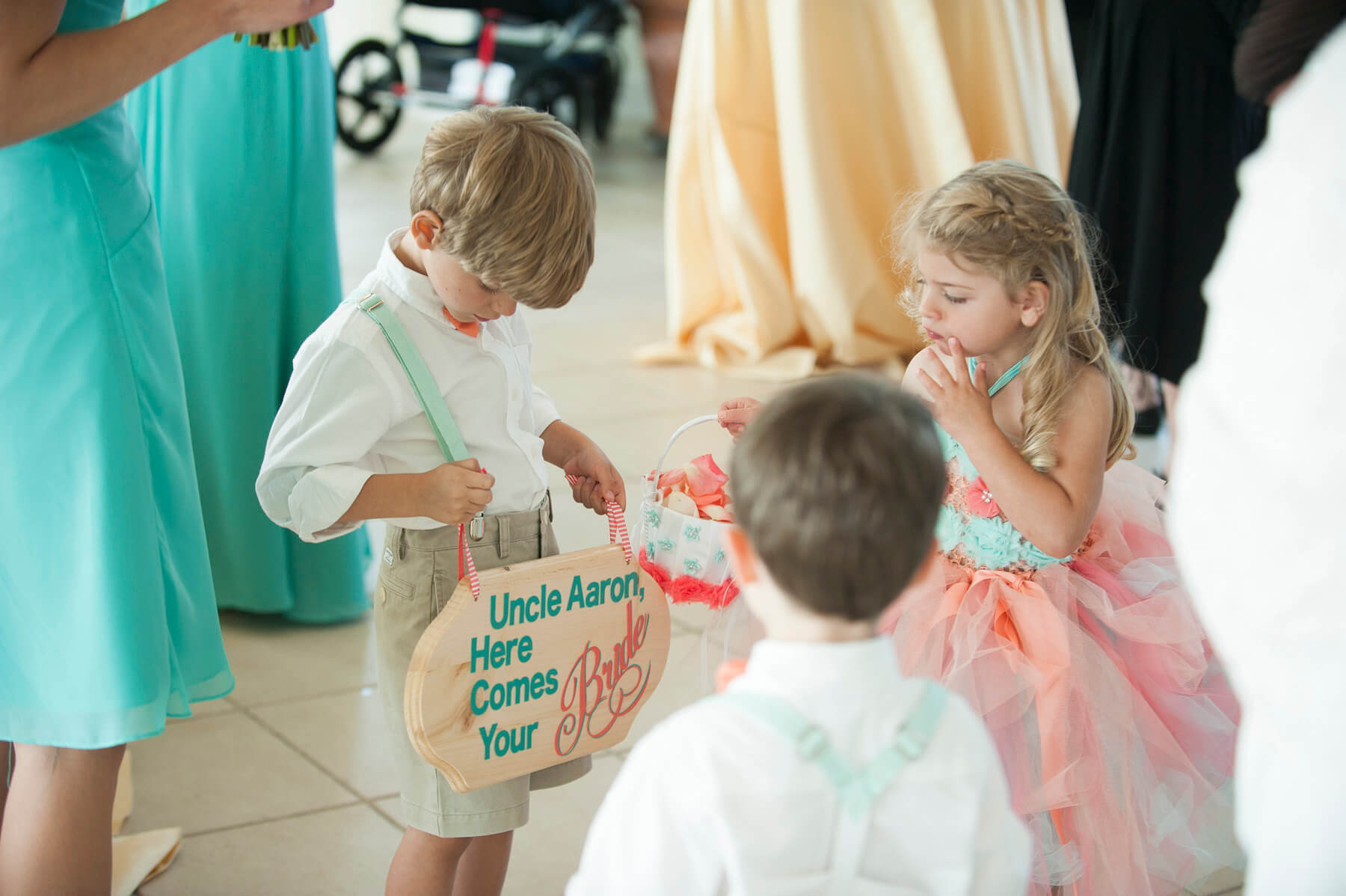 Since Allyn and Aaron had known each other for so long (over a decade by the time they wed), there were no awkward family introductions to be made. "At a lot of weddings, you have to go around and you're meeting people you haven't met before," says Allyn. But "ours was wonderful. It was a family."