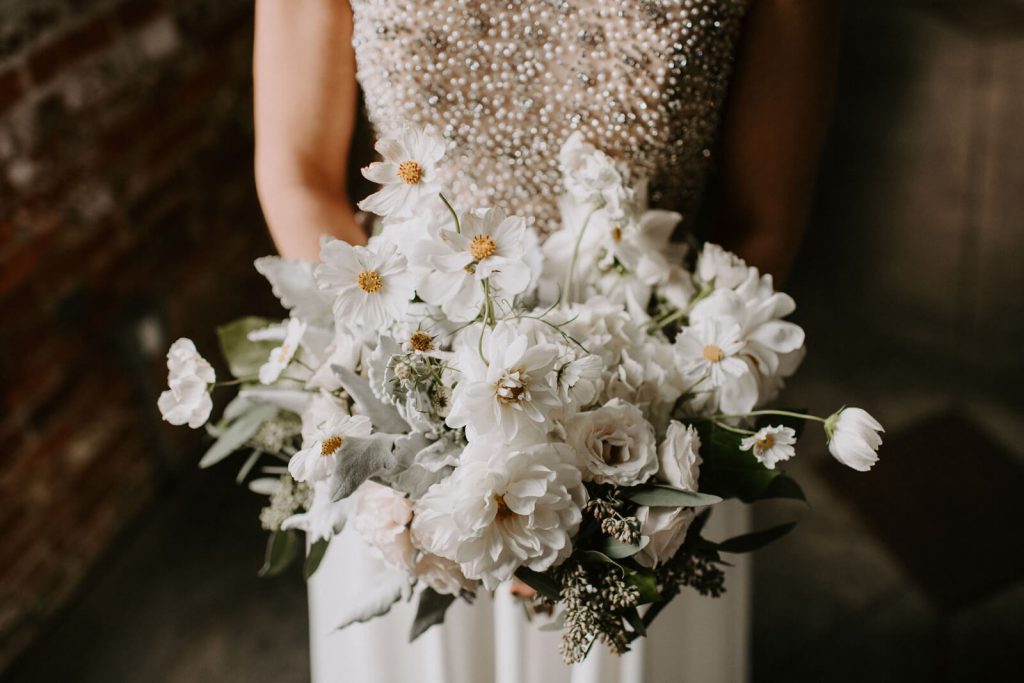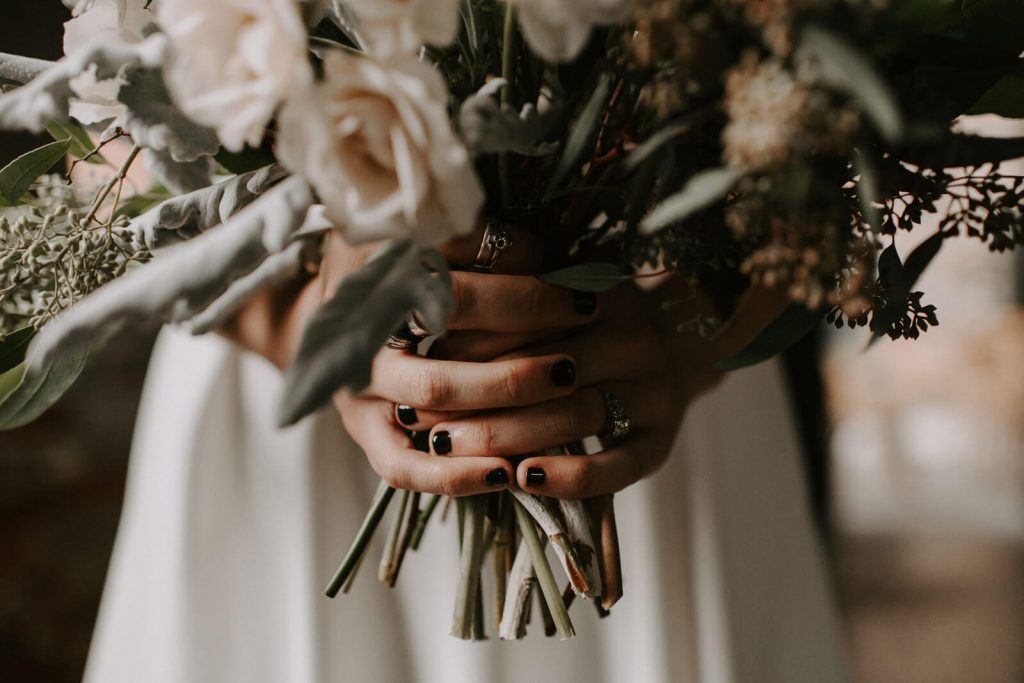 Occupations Allie owns the Hampden sandwich shop, Luigi's Italian Deli; Matt owns a local screen-printing and embroidery business, Pangea Printing.
Wedding date 10/19/18
Number of Attendees 105
Number of Attendants Three bridesmaids and three groomsman.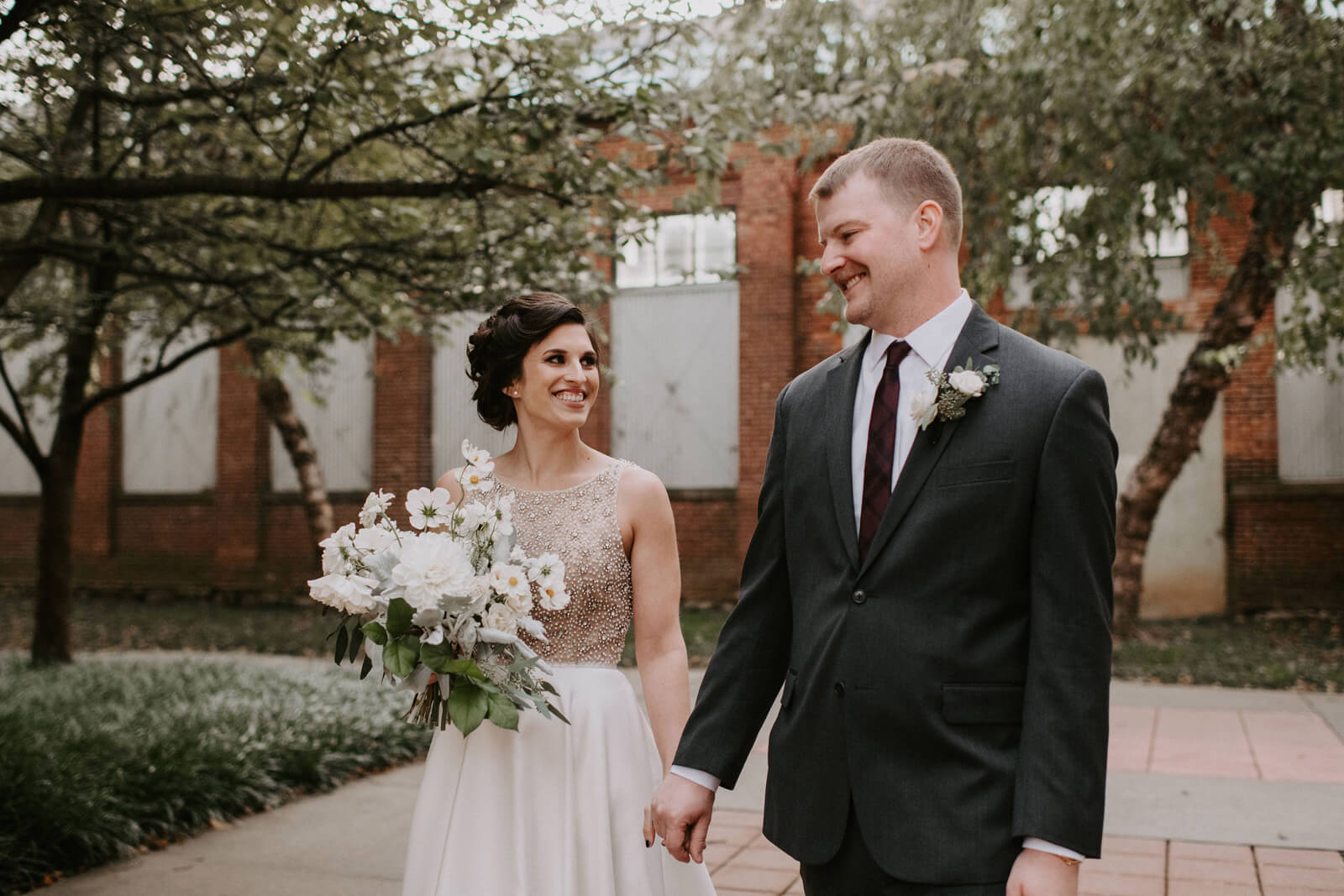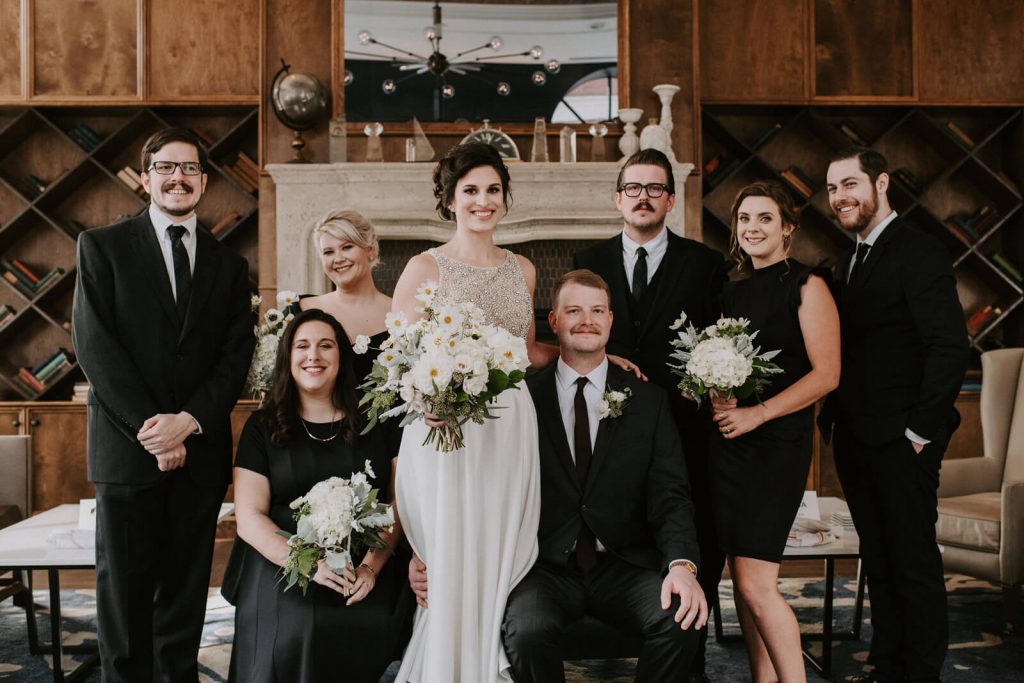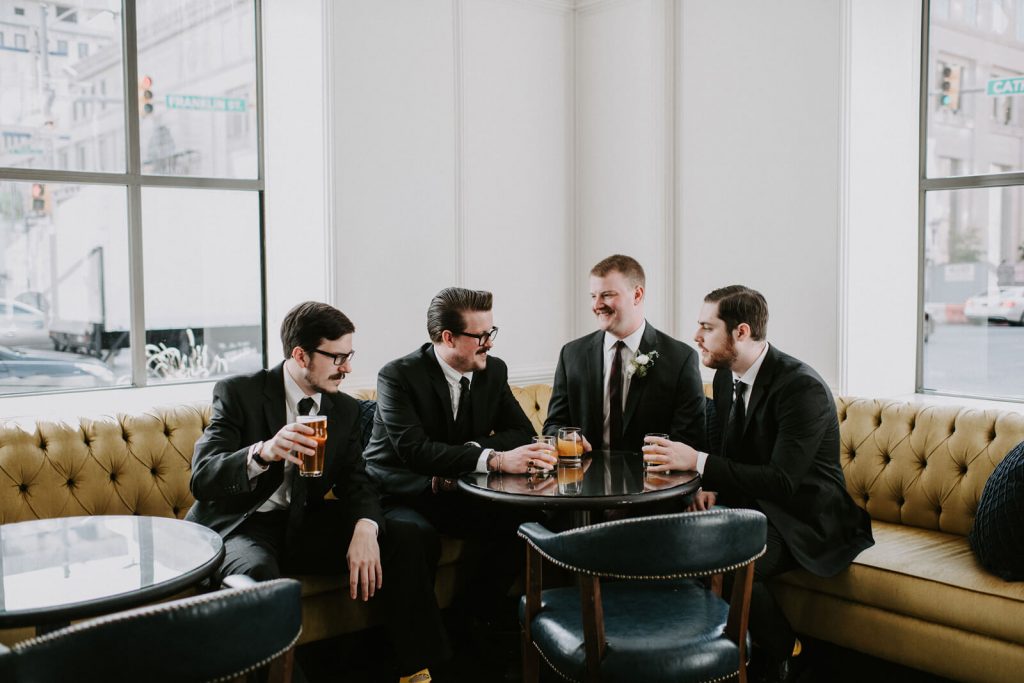 How You Met Matt became best friends with my best friend from home when they were freshman in college. We were acquaintances for years and started dating when Matt moved to Hampden.
The Engagement After working over a hot grill all day making sausage and peppers for my deli at Honfest, Matt asked me at our home. Very unexpected timing since I was covered in sausage grease and all sweaty.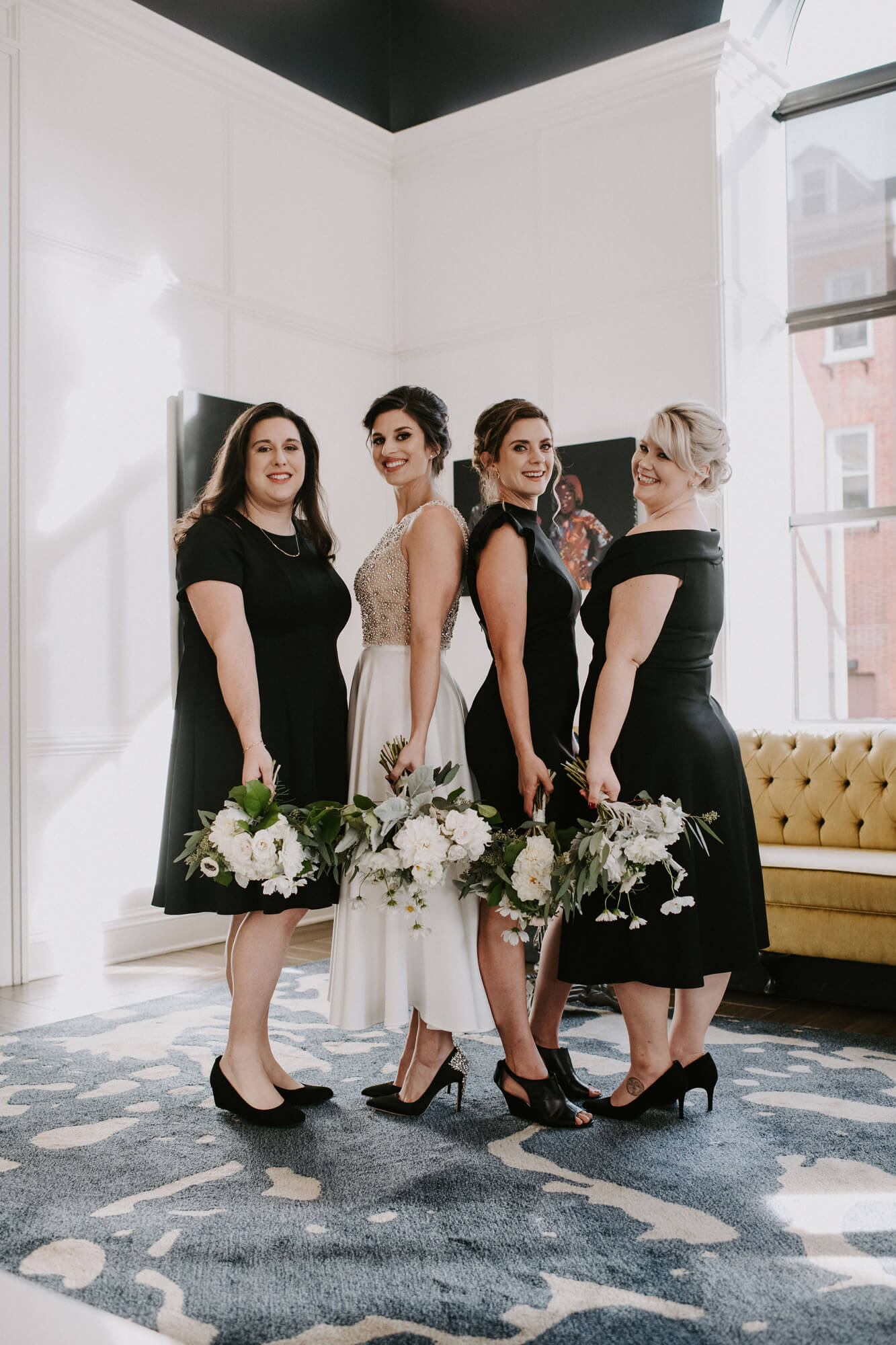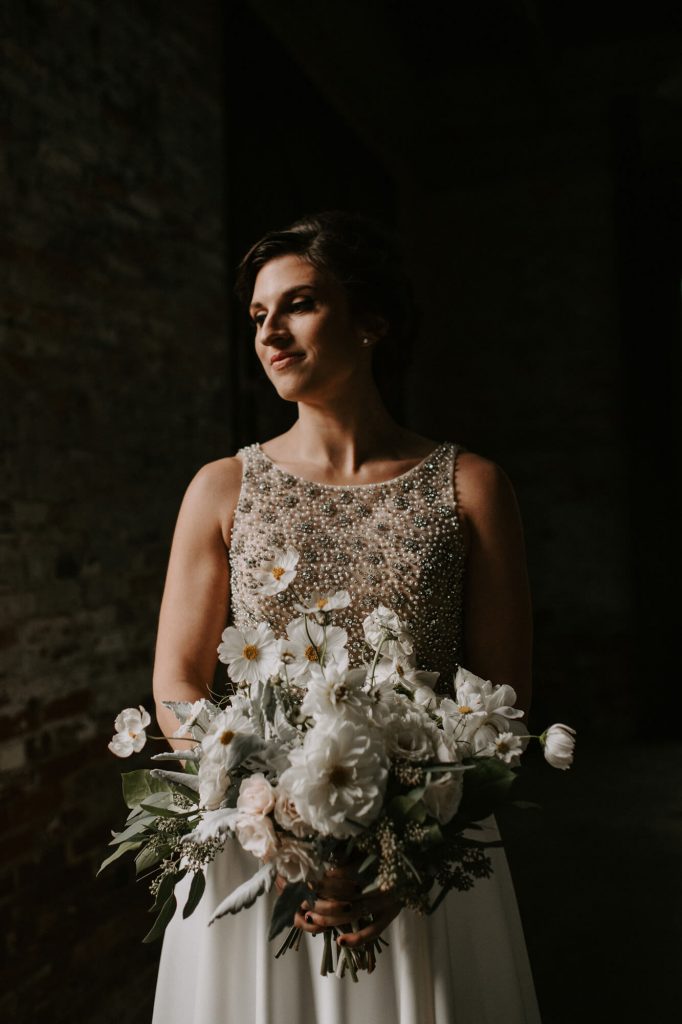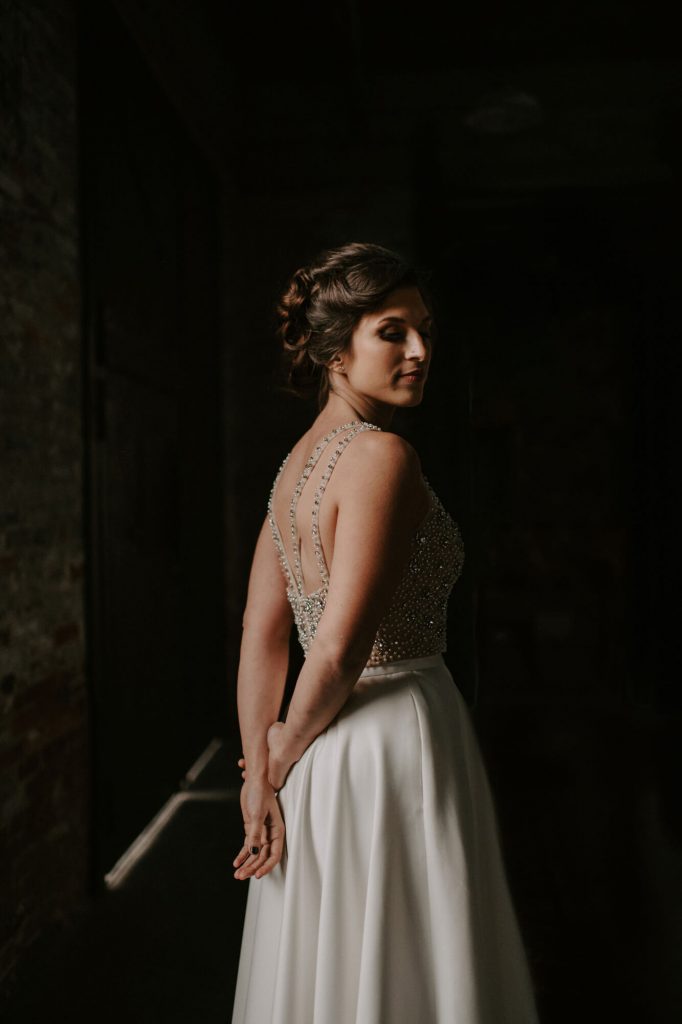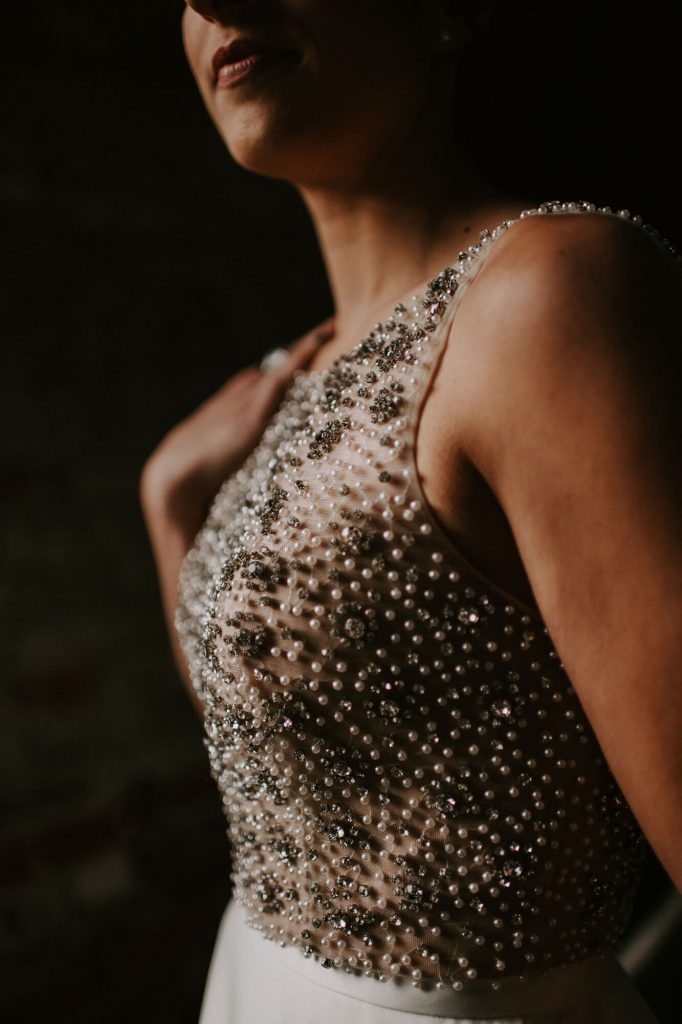 Wedding Design Inspiration Minimal, modern, and classy.
What Was Unique and Special About Your Wedding Day We had a unity pizza during our ceremony. "The dough, the foundation, that represents strength, trust and communication. The tomato sauce: is the nutrients, symbolizing their commitment to nurture a healthy relationship by encouraging life long passions and interests. The mozzarella/provolone cheese: representing two families melding together as one. The crushed red pepper and parmesan: adding flavor and excitement to the marriage."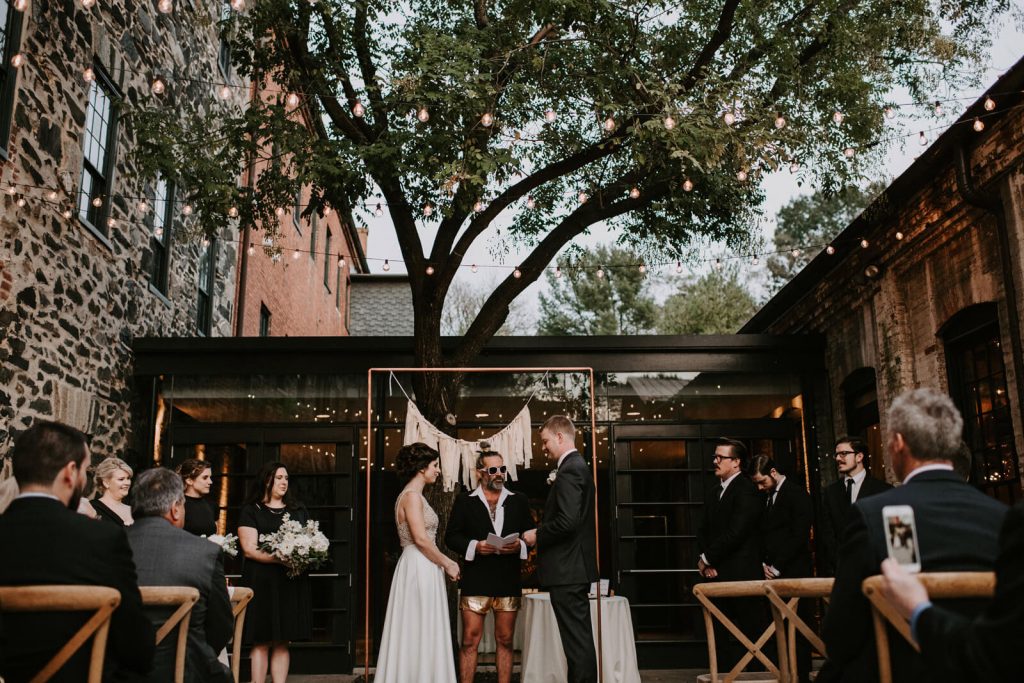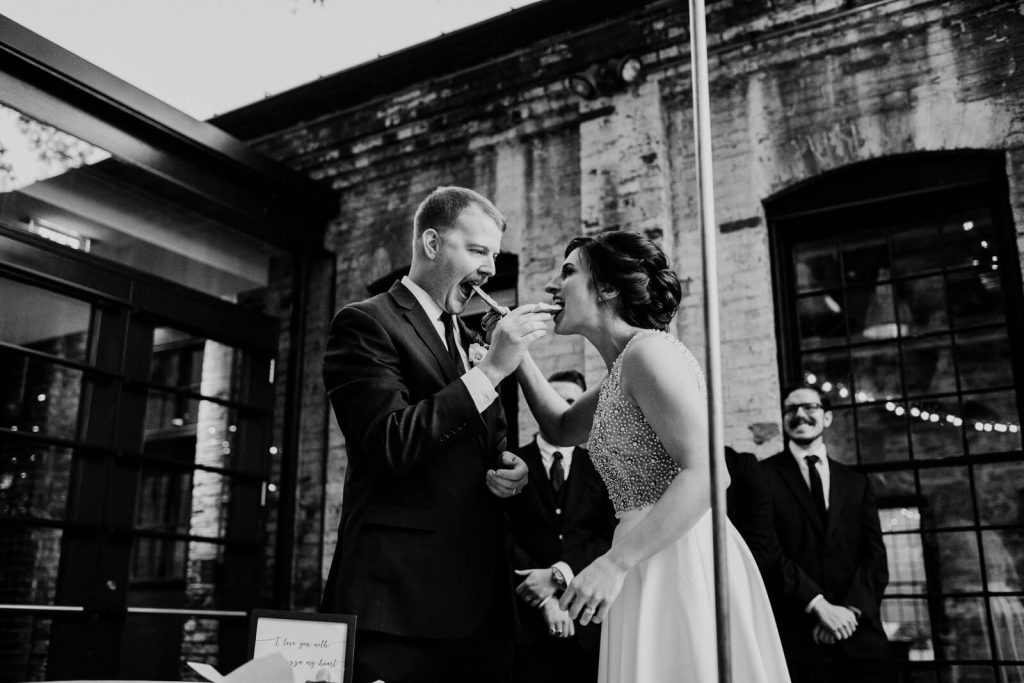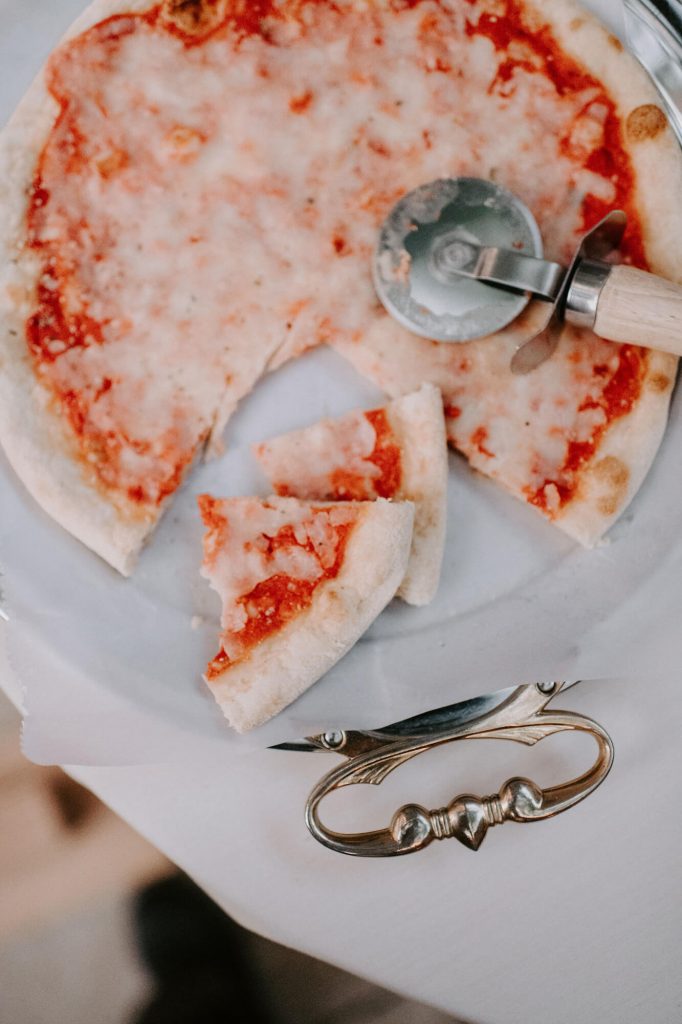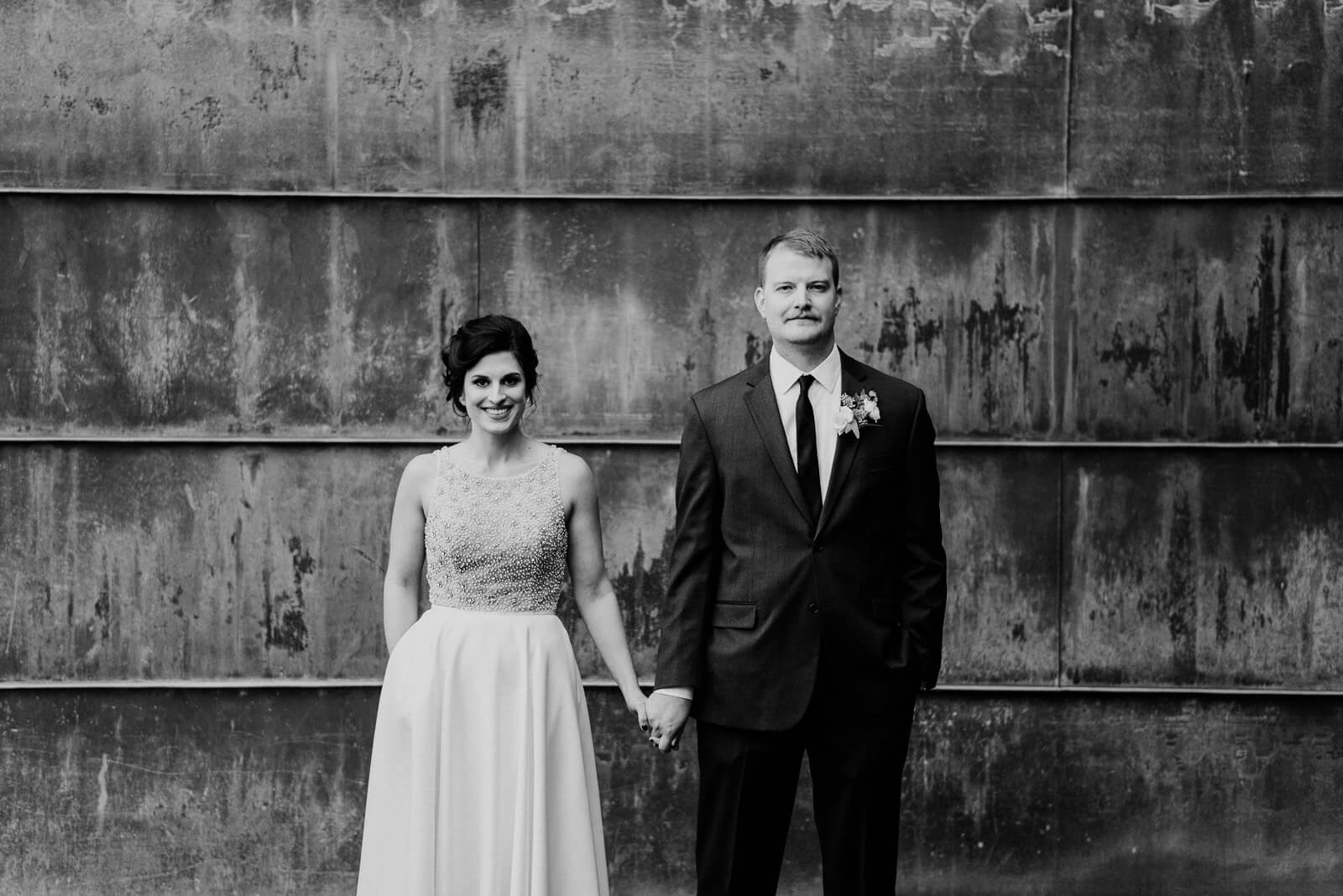 Favorite Details The string lights over the ceremony and reception made everything look dreamy and magical. And our ceremony music. Matt walked in to "500 Miles" by the Proclaimers, the bridal party walked in to "Hooked on a Feeling" by Blue Swede and I walked in to "Do You Realize?" by The Flaming Lips.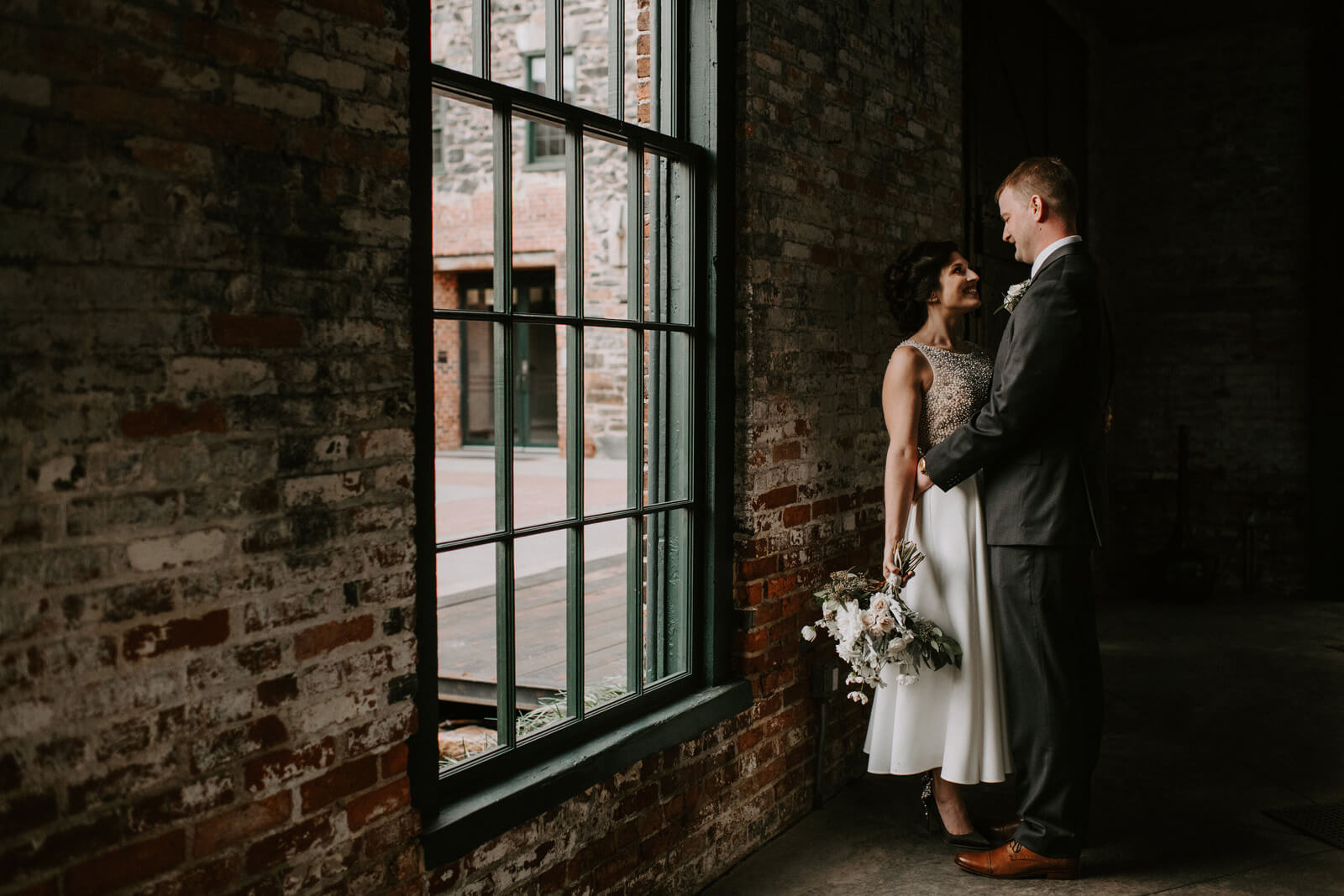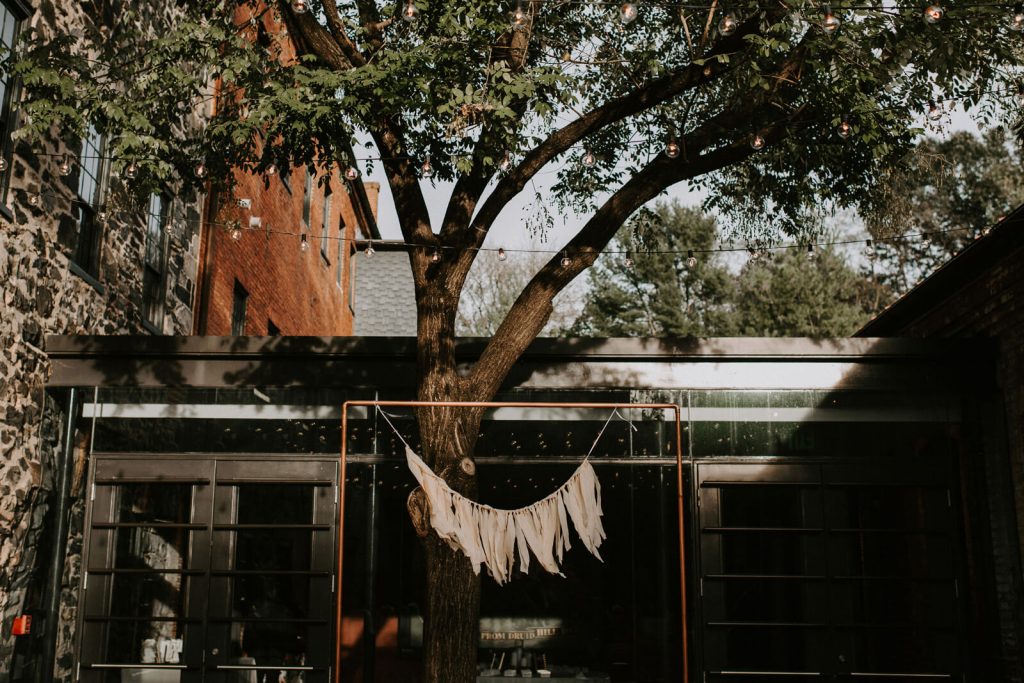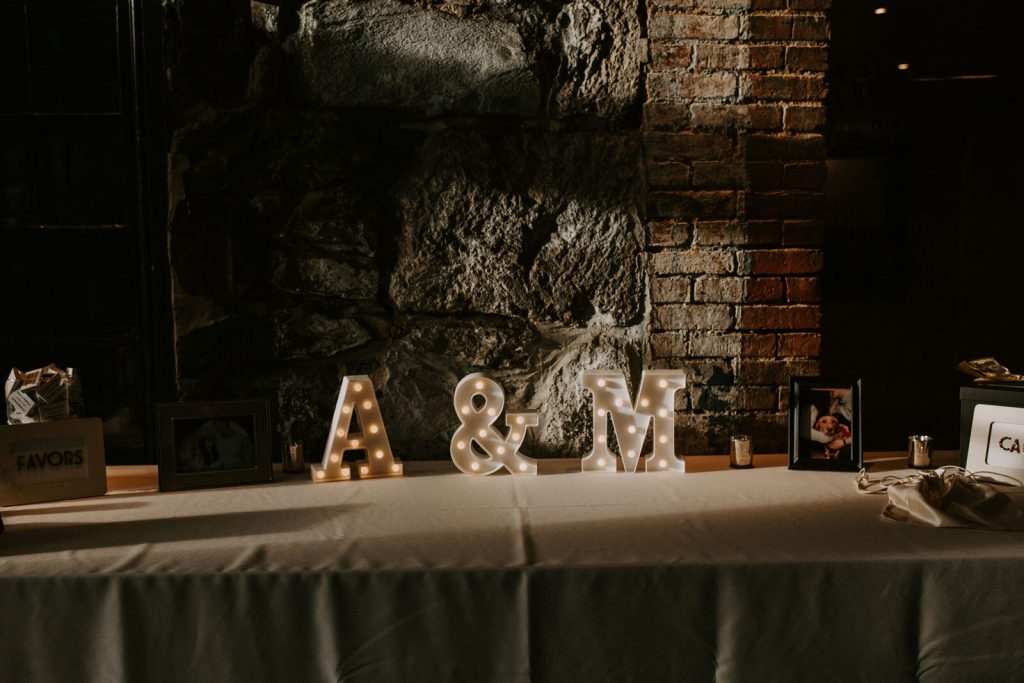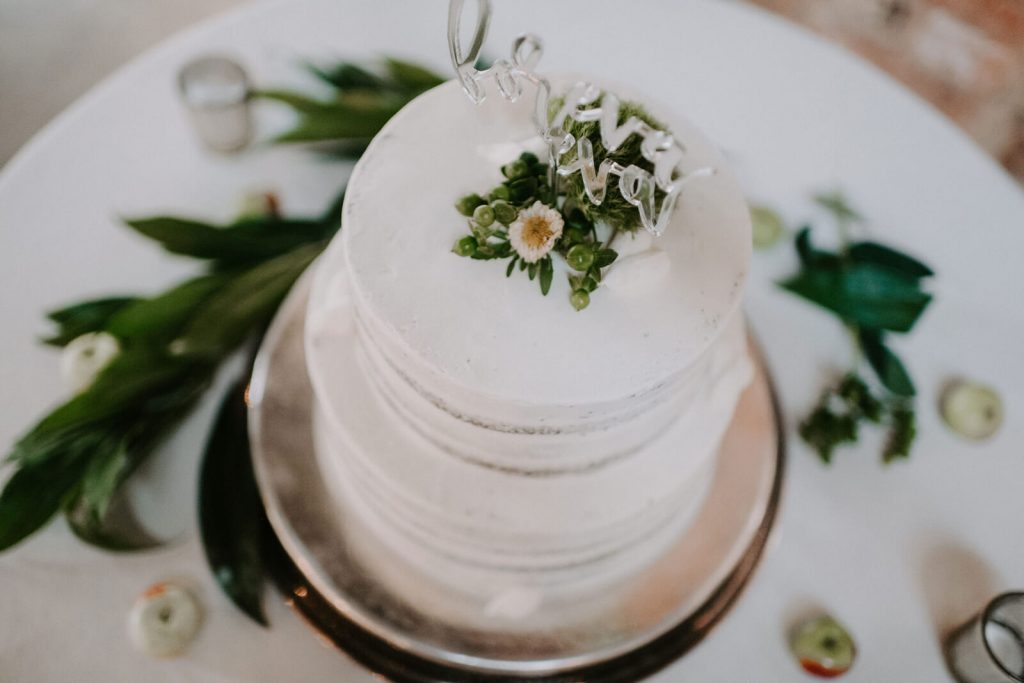 Most Unexpected Event On Your Wedding Day Doing the lift from Dirty Dancing when "The Time of My Life" came on.
Piece of Advice Don't get caught up in the details, pick a few key things that matter to you the most and let the rest flow. Your guests will pretty much only remember the food and your epic dance party anyway.