This originally ran in the 2017 Local Love supplement in the June issue of Baltimore magazine.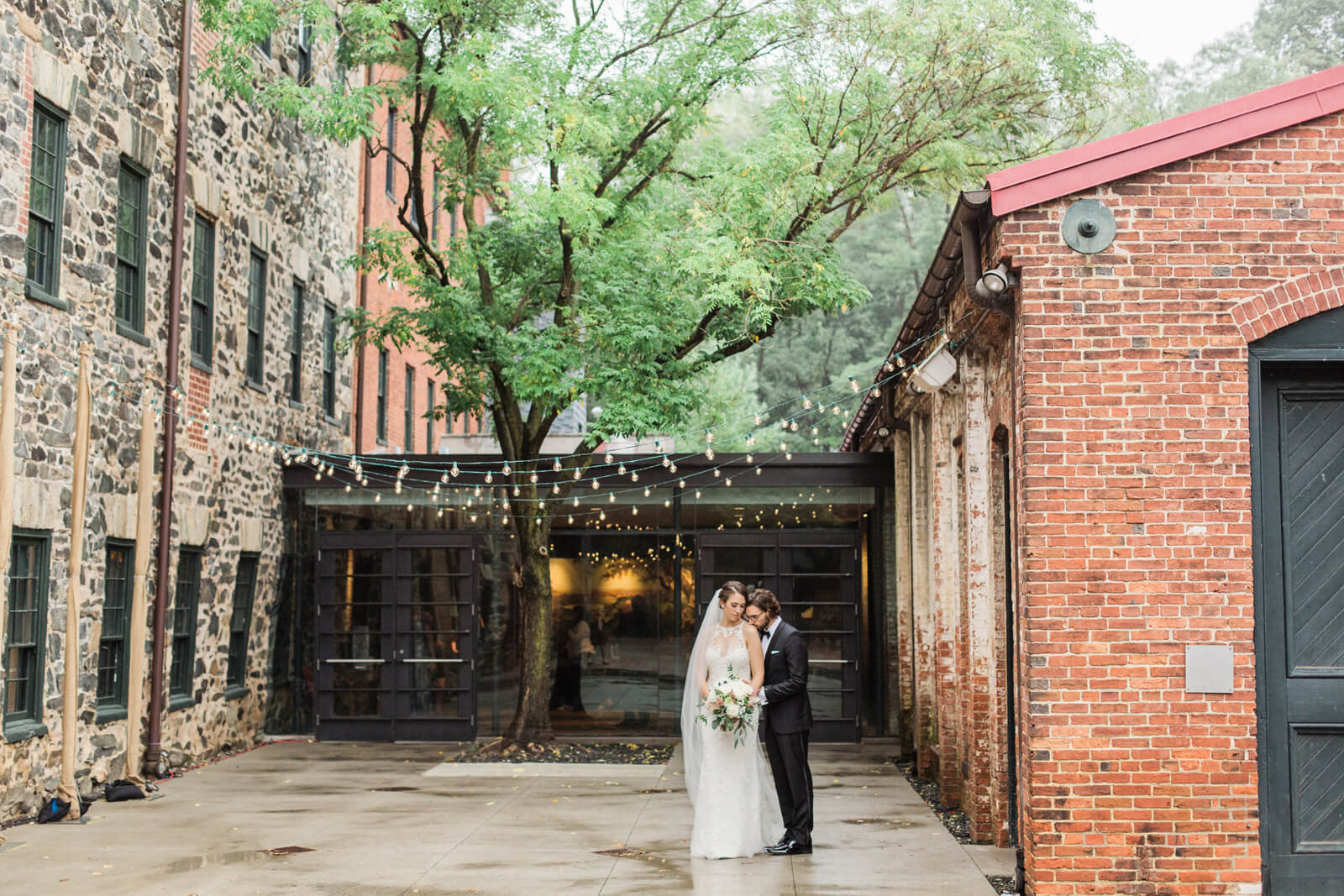 WEDDING DATE October 1, 2016
Rachel Peichert woke up on her wedding day at the Four Seasons Baltimore and heard rain outside her window. She was suddenly unsure how the day would go, from the first-look photos to the outdoor ceremony they had planned.
Her fiancé, Jeff DeSanto, knew Rachel would be upset and sent her a note: "This is our wedding morning and I can't be happier. It's rainy and 60 degrees out. I am 100 percent comfortable with it, because I am marrying you, my best friend." The rain suddenly became unimportant. They took dreamy pictures alongside the Inner Harbor, nestled under an umbrella. The ceremony, forced inside, felt warm and cozy. Guests sat beneath strung lights, and their floral archway was perfect against the exposed-brick wall.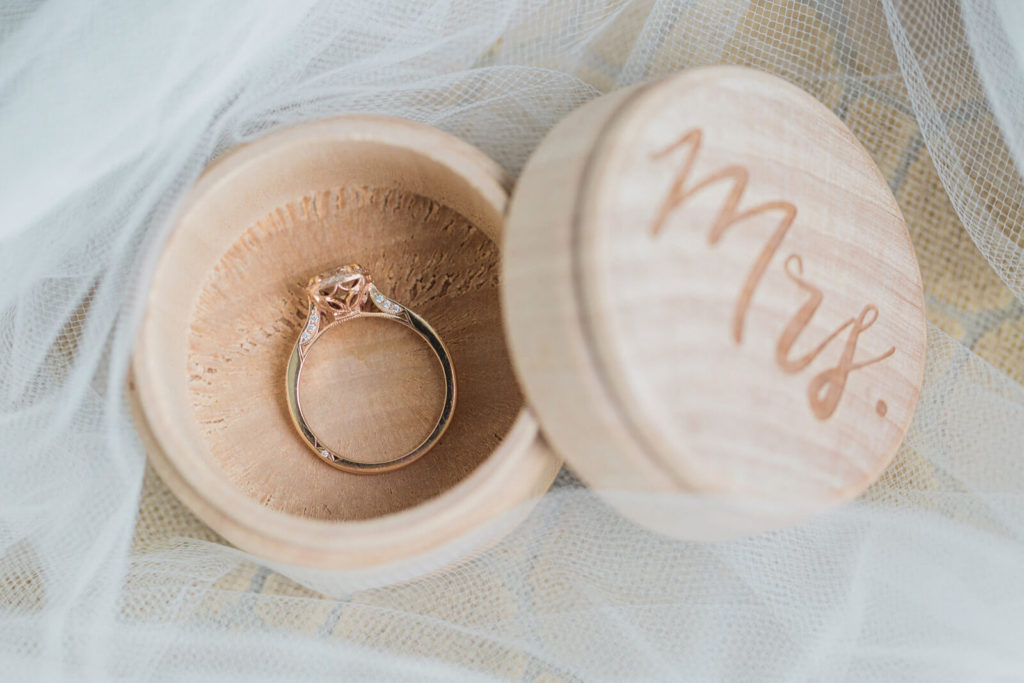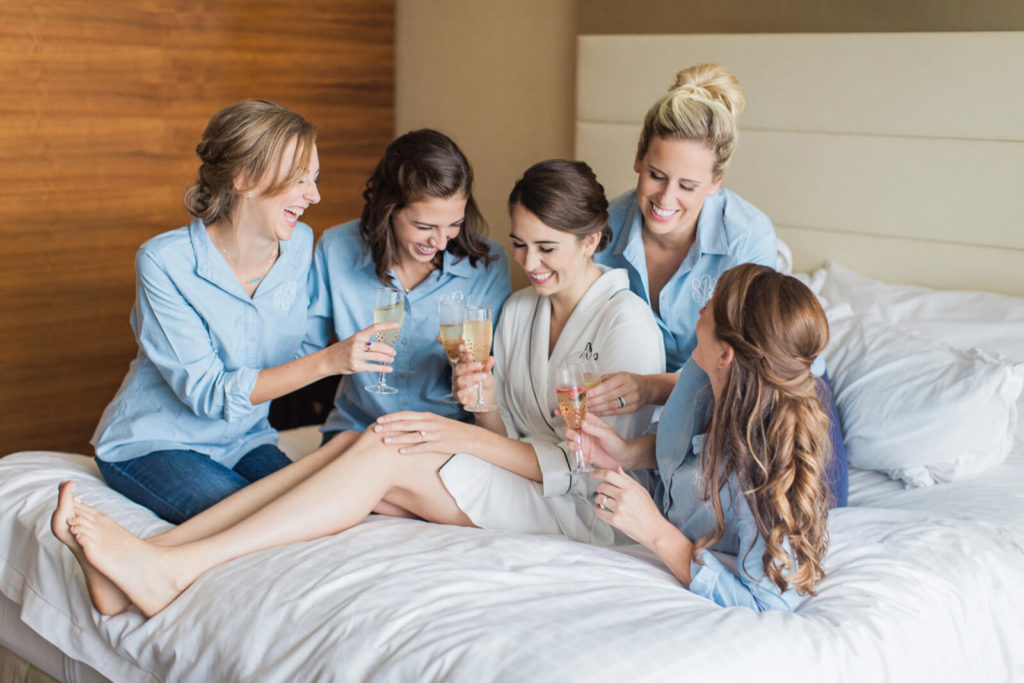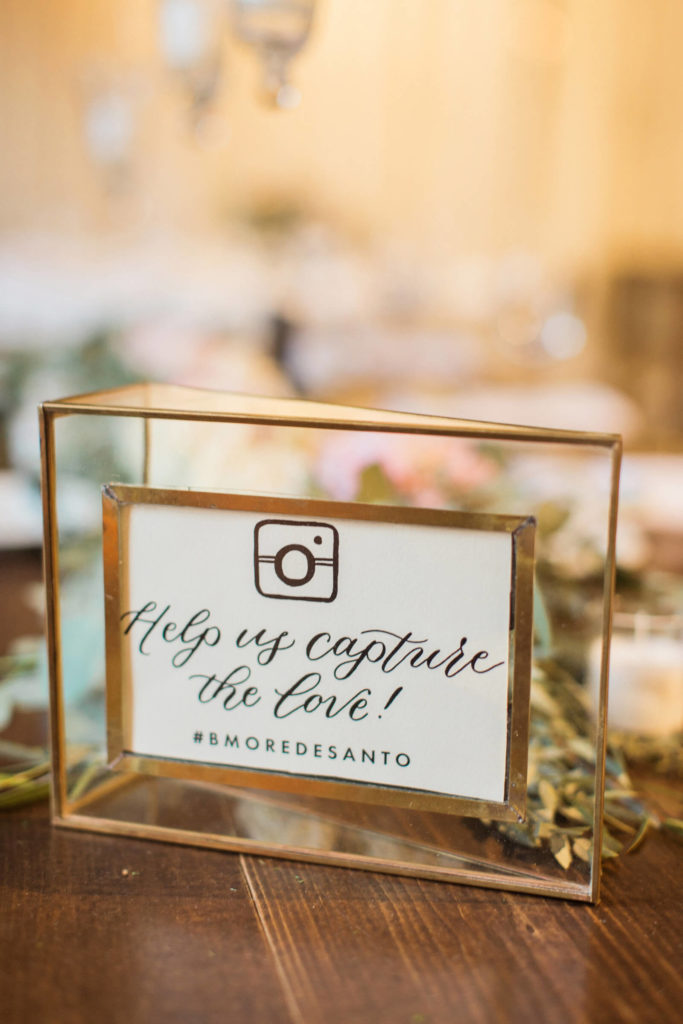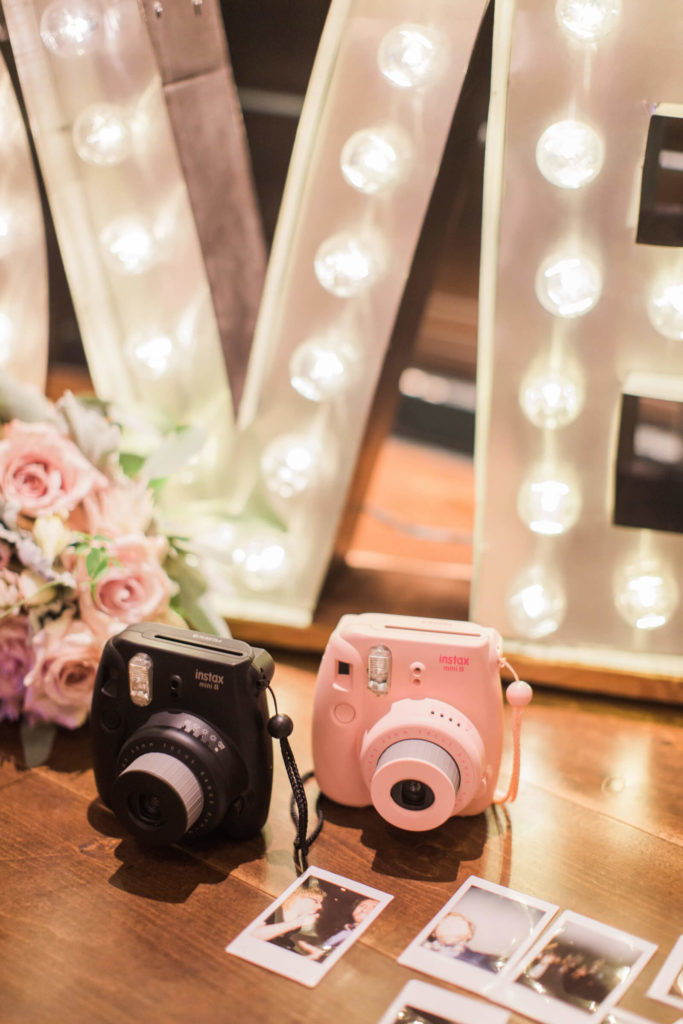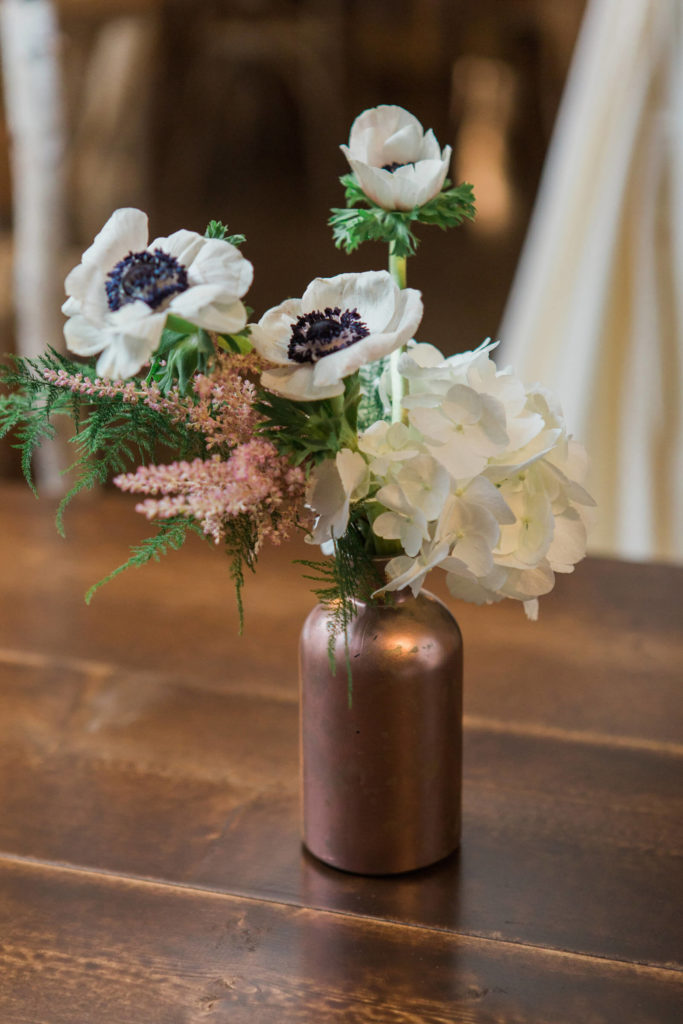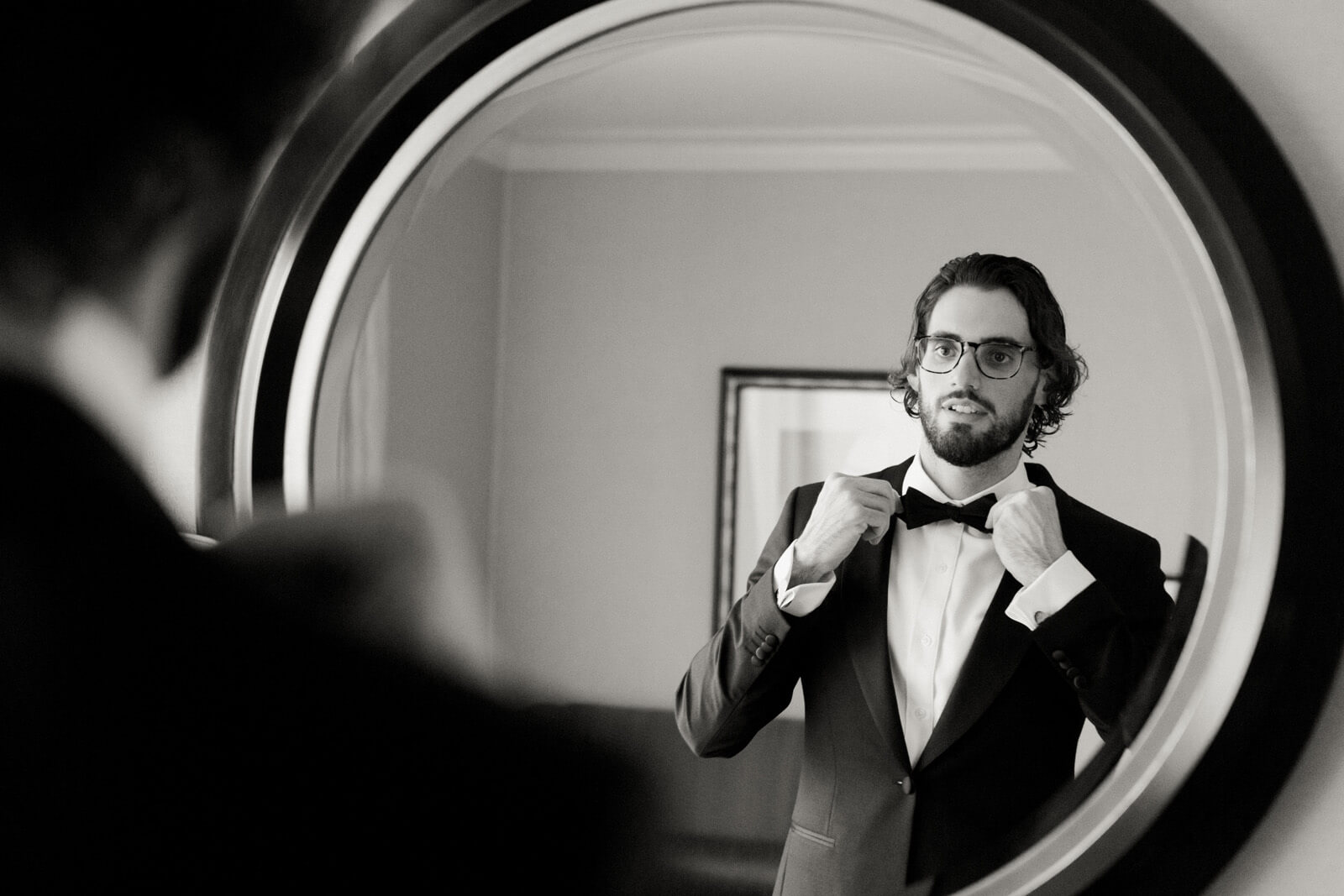 The two met freshman year at Loyola University Maryland and slowly built a friendship, but it took until they were seniors, at a Valentine's Day party, to look at each other and say, "Why aren't we dating?" While still students, Jeff spent a lot of time studying at the Starbucks in Mount Washington and Rachel would tag along as they drank coffee and flirted. When they started planning their wedding, Mt. Washington Mill Dye House went on the list for venue visits, and they were smitten. It wasn't just the cool, exposed space, but also that the area held such a special memory for them. "It was the beginning stages of our relationship," says Rachel.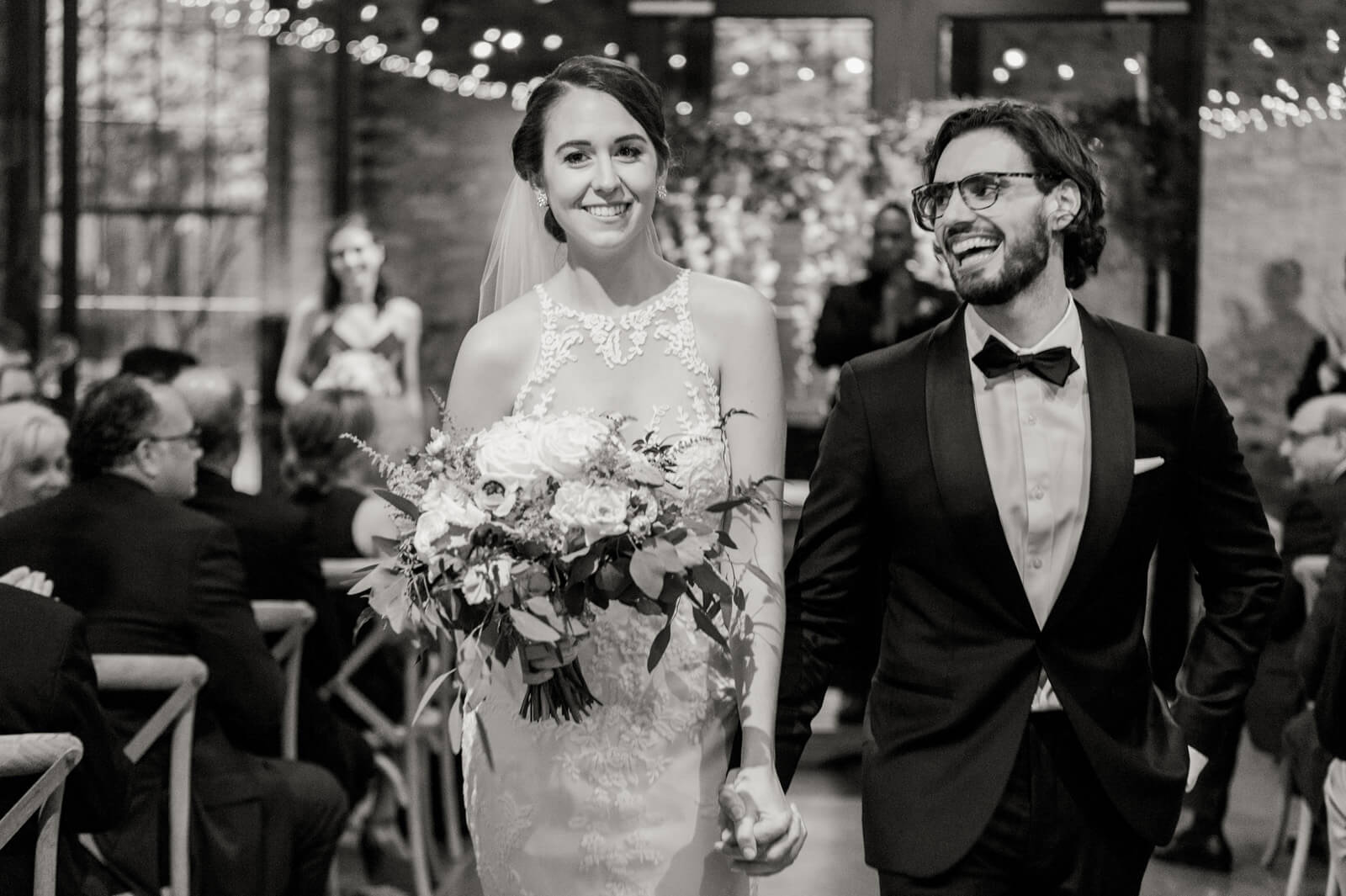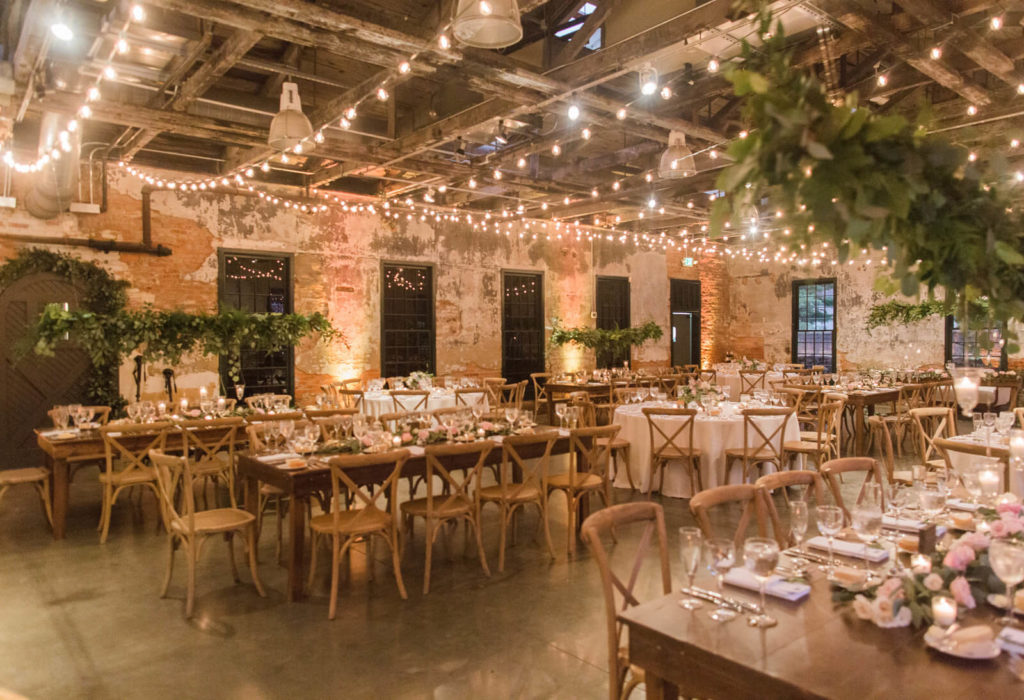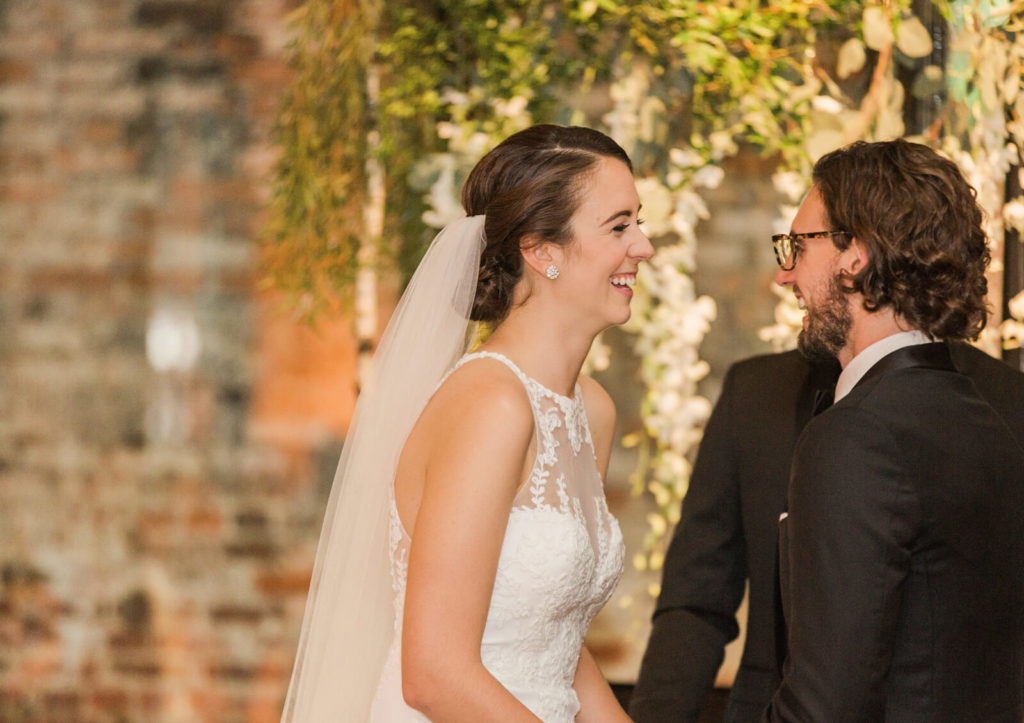 And the Dye House lived up to its promise, with greenery and candles hanging from above and tables filled with roses, eucalyptus leaves, dusty miller. But still, the ceremony was Rachel's favorite part. Her mouth was dry, she felt like she was going to pass out, and she and her dad were both crying. Looking around at her cousins, grandmother, best friends from college, and finally her groom, helped calm her. "It's the one time you are going to walk into a room with everyone you love smiling at you," she says. "It's a powerful emotion."