This originally ran in the 2017 Local Love supplement in the June issue of Baltimore magazine.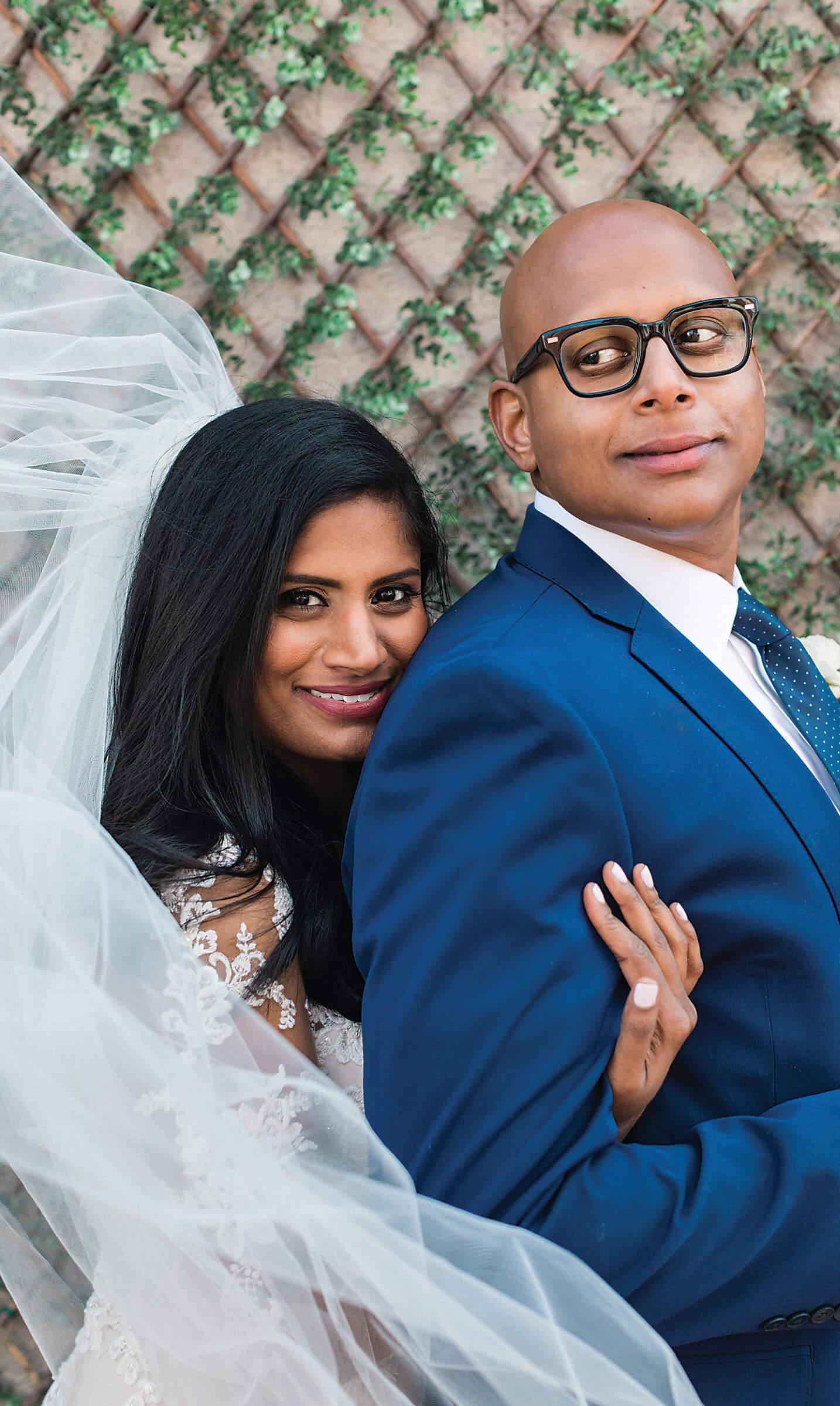 Wedding Date December 10, 2016
It wasn't just one person who thought Rebecca Kurikeshu and Jim George should meet. In the span of one week, five mutual friends mentioned to them that they would be perfect for each other. After many e-mails and phone calls, Jim, who was living in Texas, flew in to Baltimore to meet Becky and her entire family. The weekend was perfect, and soon they were flying back and forth between their homes.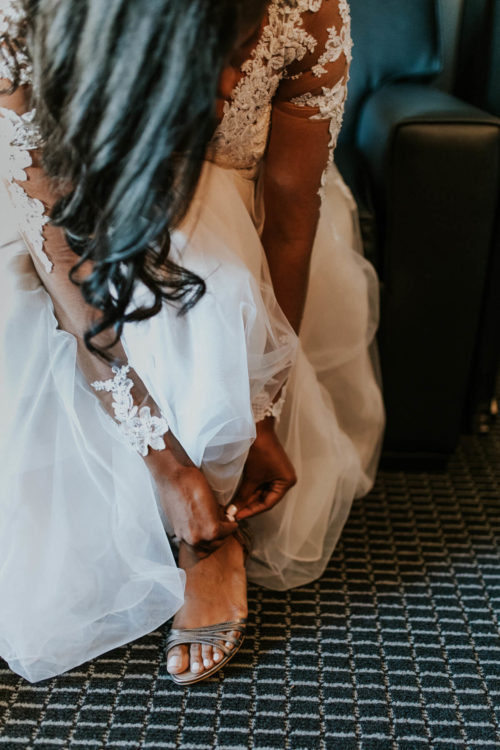 Eager to join Jim in Dallas, Becky planned their entire wedding in three months. "It was a whirlwind," she says, but she had a lot of help from family and friends. The Lord Baltimore Hotel was not only available, but could hold their expected 300-plus guests. Christmas is one of their favorite holidays, and the hotel's festive décor fit with the wedding's warm, elegant feel. The ballroom is big and grand, but with the strung cafe lights, gold lanterns, and earthy floral adornments like eucalyptus trees and king protea, it felt cozy. "We had a big wedding, but we wanted it to feel very small and intimate," says Jim.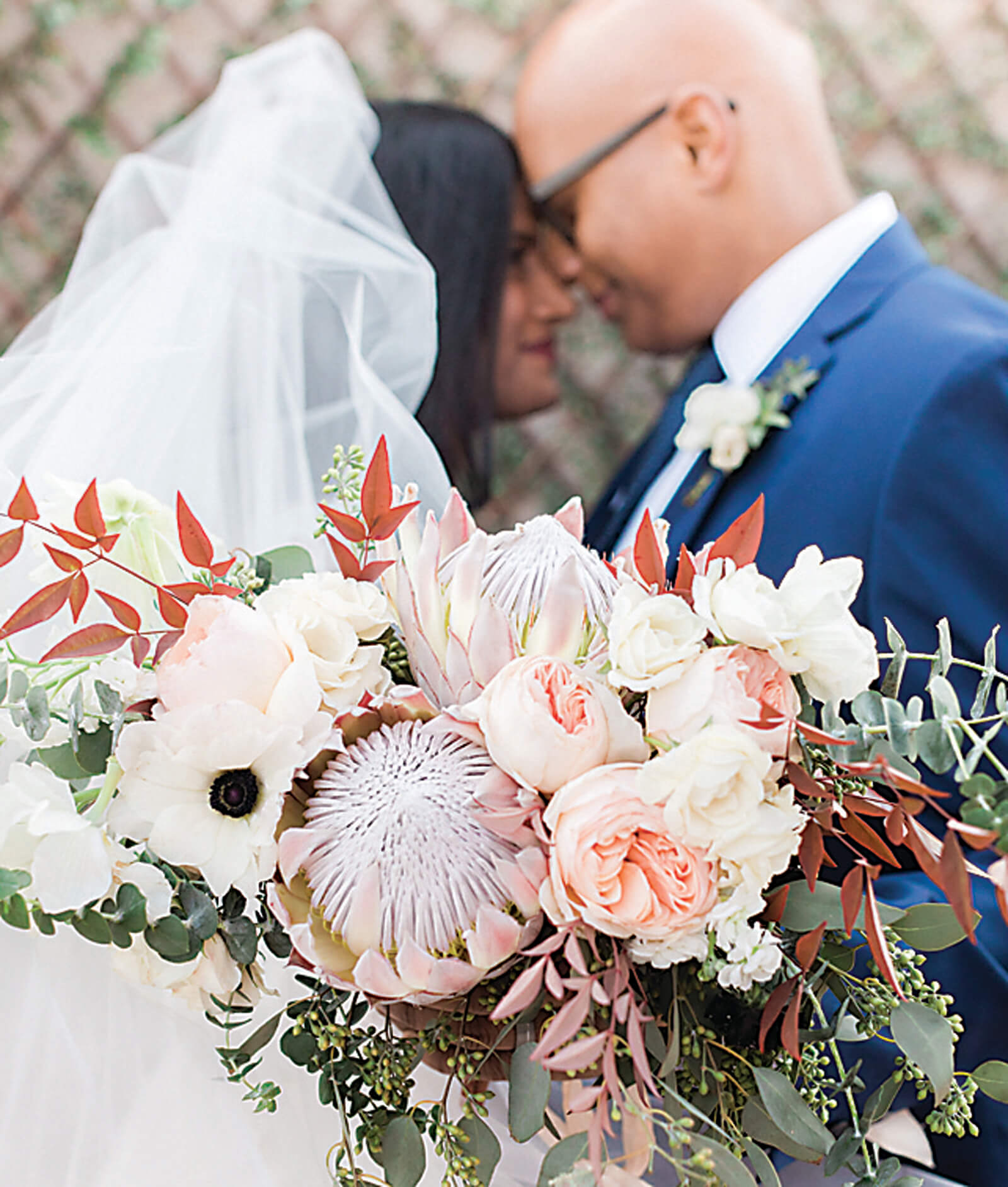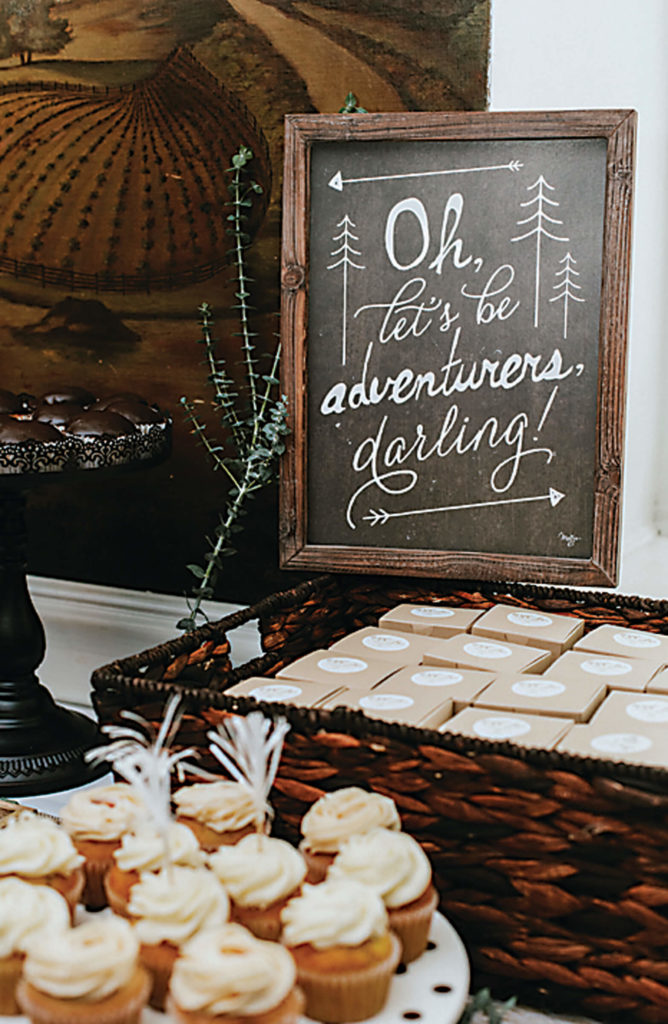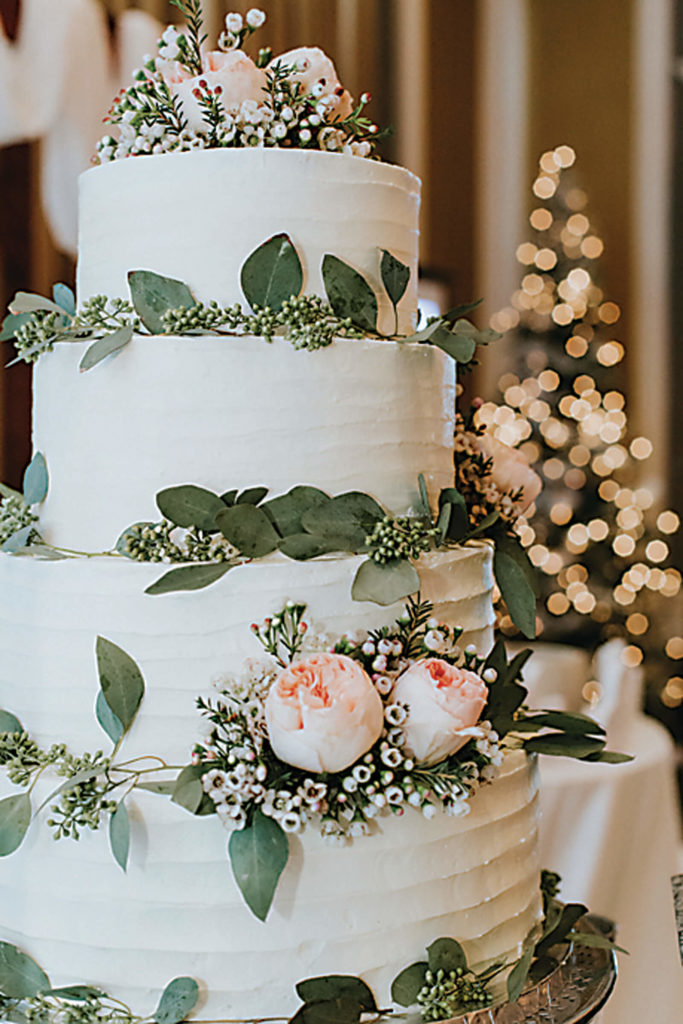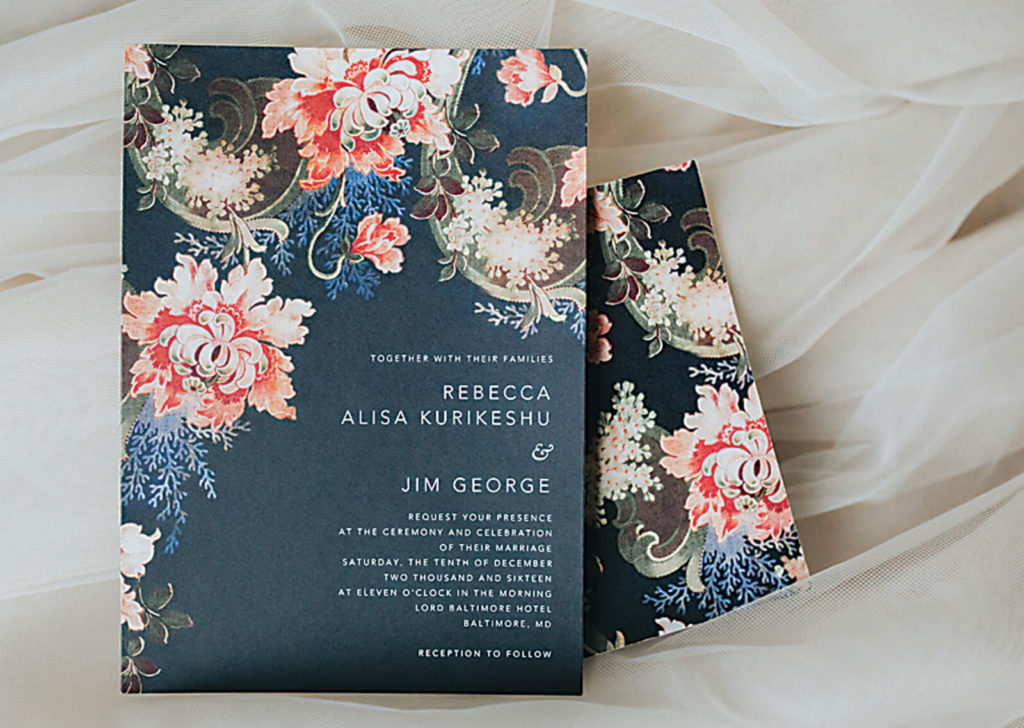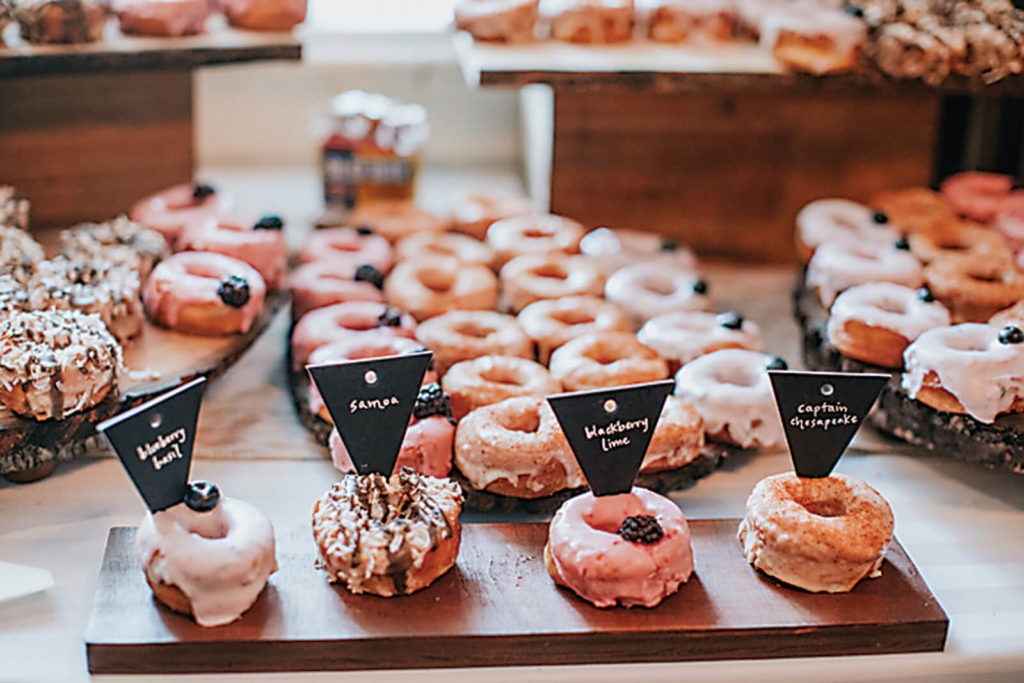 The morning of their wedding, the two met up on the roof of the Lord Baltimore, not for a first look, but for some private worship. Jim kept his back to Becky, and they exchanged notes, held hands, and said a prayer. It was a cold and windy day, and all of a sudden a gust came and whipped off Becky's veil. Everyone was freaking out, but Becky was laughing and calm. Her veil caught on something and was returned to her.
The night before, around midnight, Becky and Jim snuck into the ballroom. It was just the two of them, looking up, awestruck at the original 1920s ceiling and the spectacular arch that Becky's brother-in-law built for the ceremony. "We just soaked it all in," says Jim. "We took a mental picture, even the smallest details. You just try to remember everything."