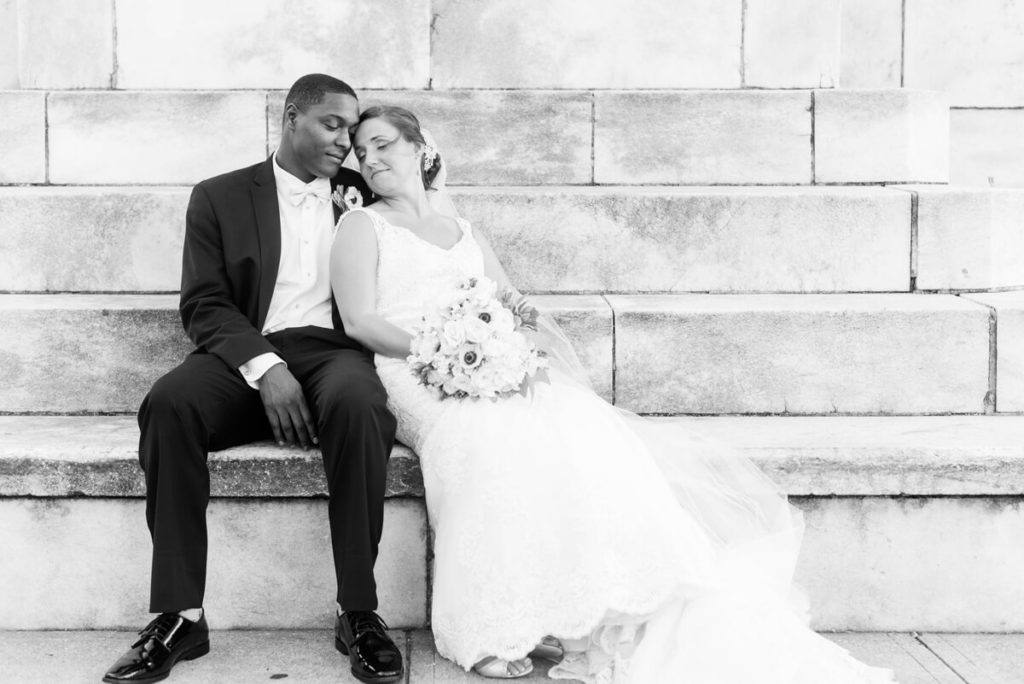 Occupations: Hope is a teacher for Baltimore City Public Schools; Travis is a JAG officer in the United States Navy.
Wedding Date: August 13, 2016
Number of Attendees: 150
Number of Attendants: Nine bridesmaids, eight groomsmen, one flower girl and one ring bearer.
How You Met: We met in 2009 while in college at Towson University. Our respective Greek lettered organizations (SAE and ZTE) organized a kick-ball social event, which we both attended. Of course, we were on opposite teams. One of our favorite stories to tell is how we nearly collided at third base because we were both too stubborn to give way. After a mutual friend introduced us, we began dating. The rest is history.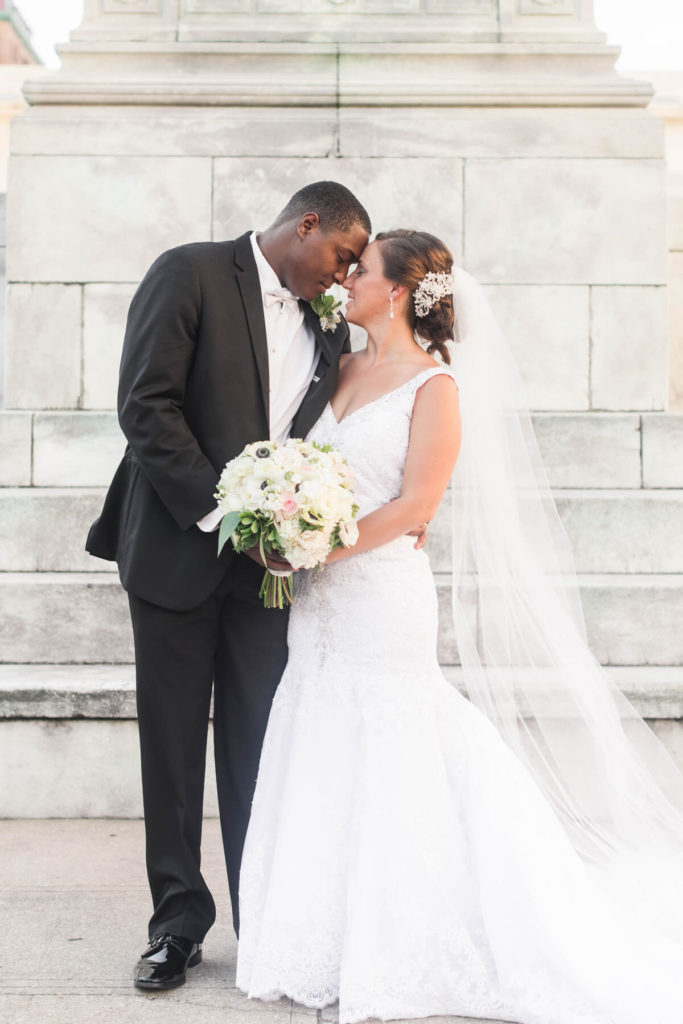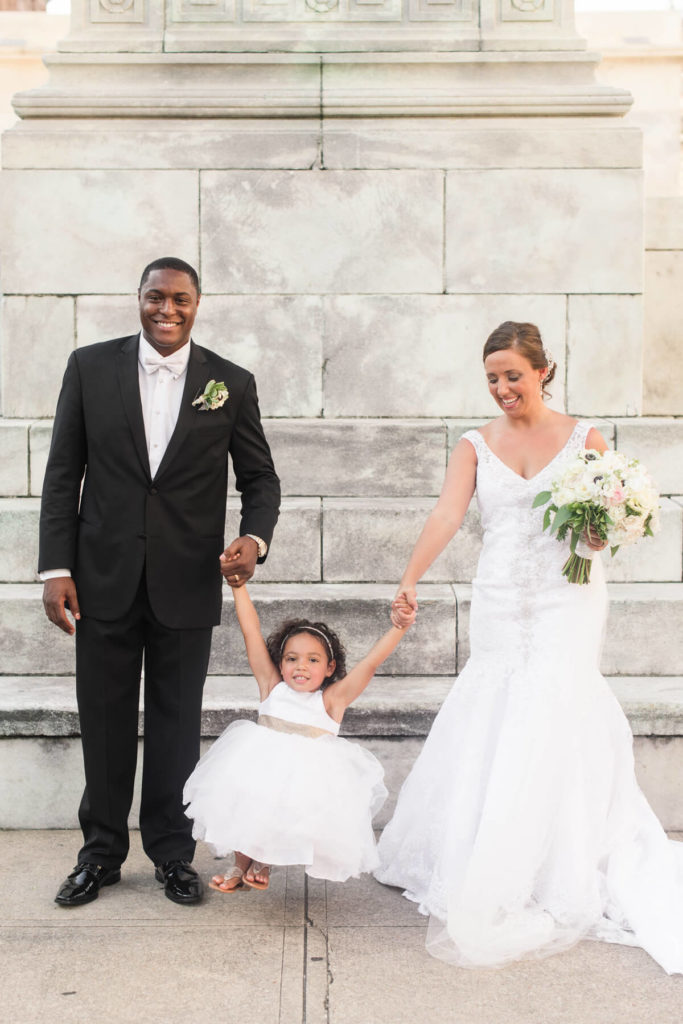 The Engagement: Travis took me on a surprise date to one of our favorite restaurants and he asked in the most "him" way possible: Asking to be equal partners in life. I was surprised to the point of speechlessness (which is very uncharacteristic of me), but I was ecstatic to say yes!
Wedding Design Inspiration: We wanted something elegant and classic so The Engineers Club was the only place we looked to have our wedding. With the stunning architecture and historic feel, we felt it was wedding ready. We simply wanted to enhance that with lush flowers, gold accents, and fun.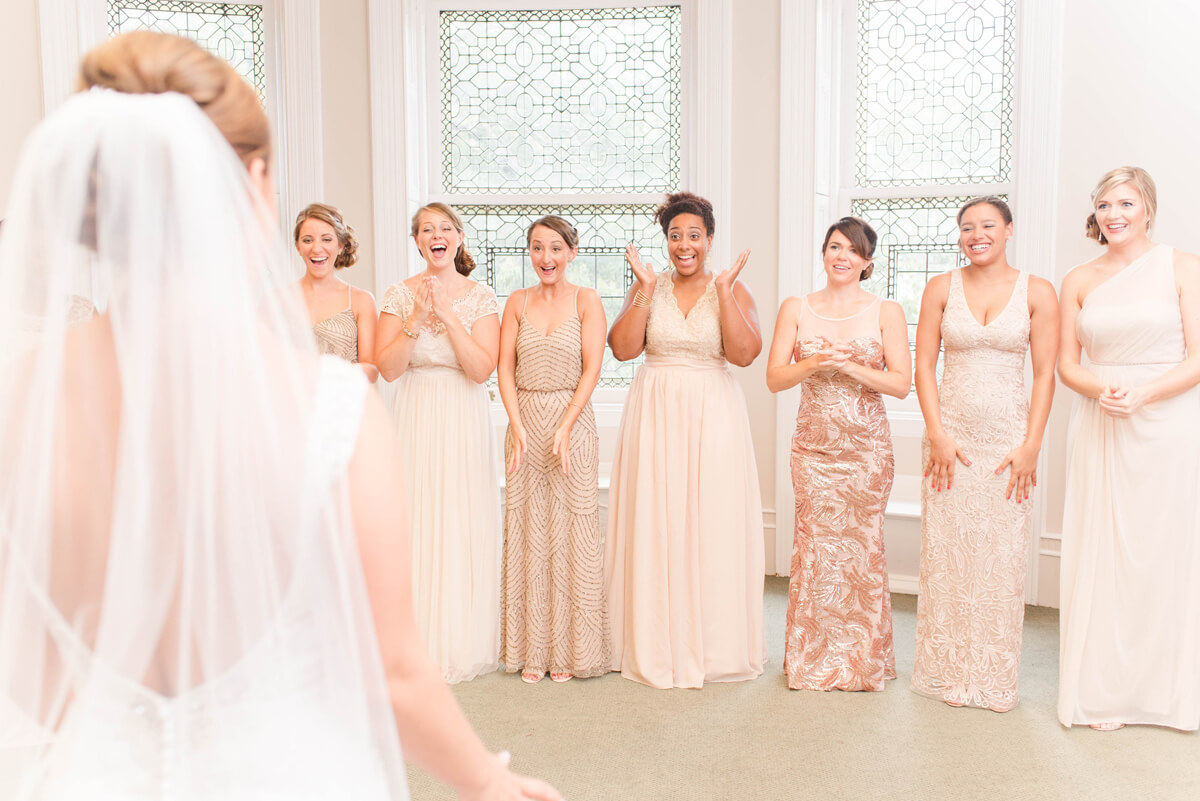 What Was Unique and Special About Your Wedding Day: Travis and I have never done things in a way is typical or expected. After 6 years together, owning a home, raising our daughter, and finishing graduate school, we were finally getting married. To us our wedding was a way to celebrate our love for each other and how far we have come together, and will continue to grow.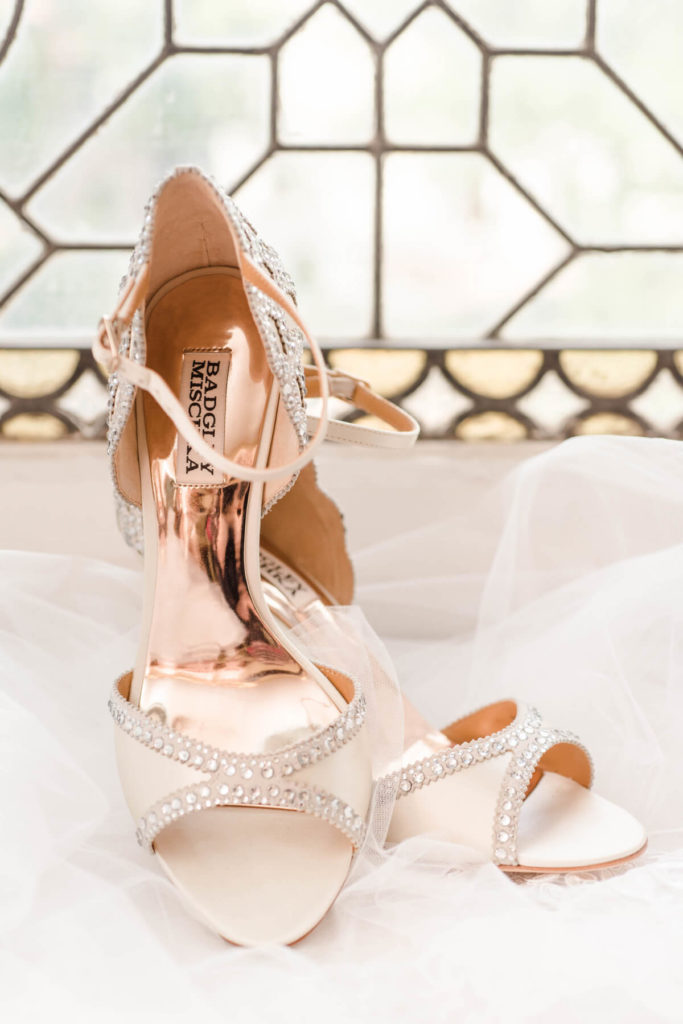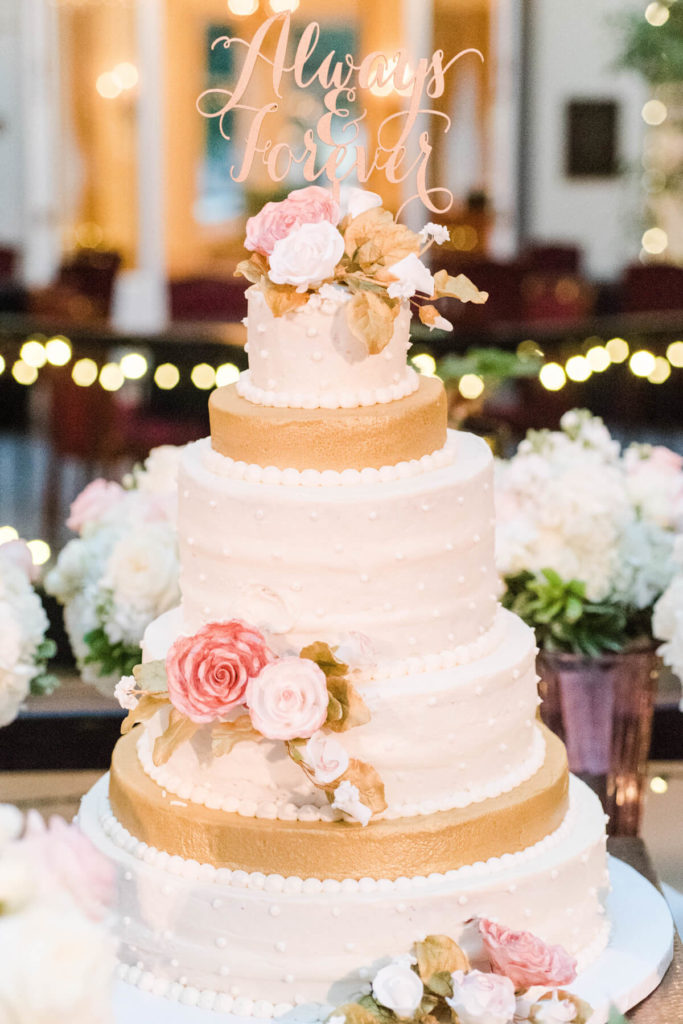 Favorite Details: We are both very family oriented so we incorporated our family members in every aspect of the day. Our moms lit the unity candles. Travis' godfather sang The Lord's Prayer. Hope's great aunt was the officiant. Hope's aunt also read a reading called "The Union." Travis' mom read the history of "Jumping the Broom" before we held the ceremony.
We used a Pinterest-inspired touch to remove the stigma associated with seating hierarchy by instead using numbers that are important to us. Our house number, our daughter's birthdate, the number Travis wore when he played football, and other such significant numbers. Then we arranged the seating such that the people at any given table had a special connection to that number.
The escort cards also served as our favor. Inspired by the venue, we used vintage skeleton keys that double as bottle openers. The truly extraordinary piece was the custom, handmade key rack made by the father of the bride. The stunning woodwork was located at the front of the reception venue so when guests arrived at the cocktail hour the keys were hanging and they were able to find their assigned tables.
Of course, we cannot forget to mention our live wedding painter. This is the most amazing keepsake we have from our wedding. Brittany Sims painted a scene from the wedding as it happened and we now have this beautiful painting forever on display in our home.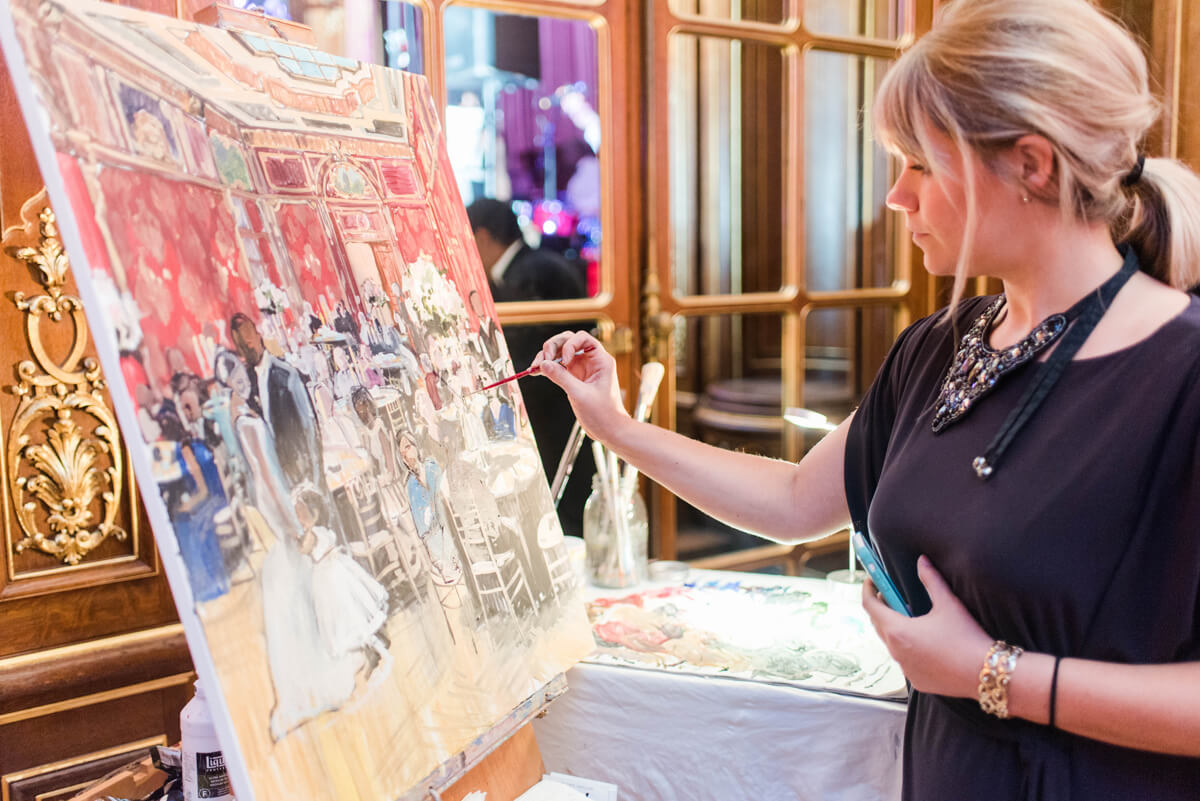 Most Unexpected Event On Your Wedding Day: THE HEAT! We knew it was going to be hot, but it was by far the hottest day of the entire summer. And our ceremony at Mount Vernon Place United Methodist Church did not have any air conditioning! Luckily, we had fans and some amazing guests!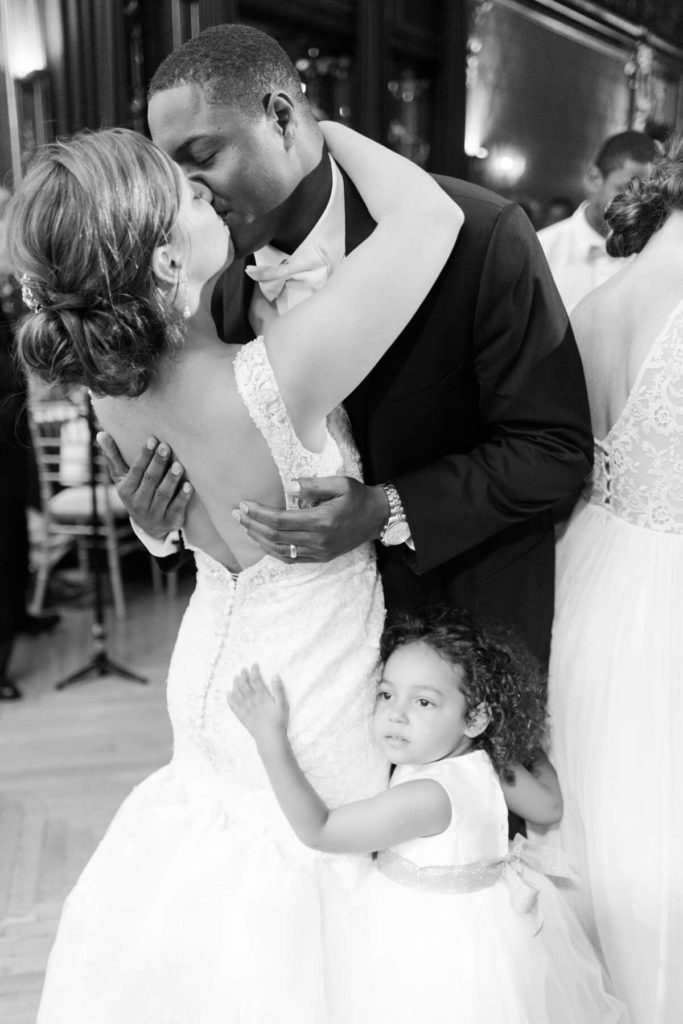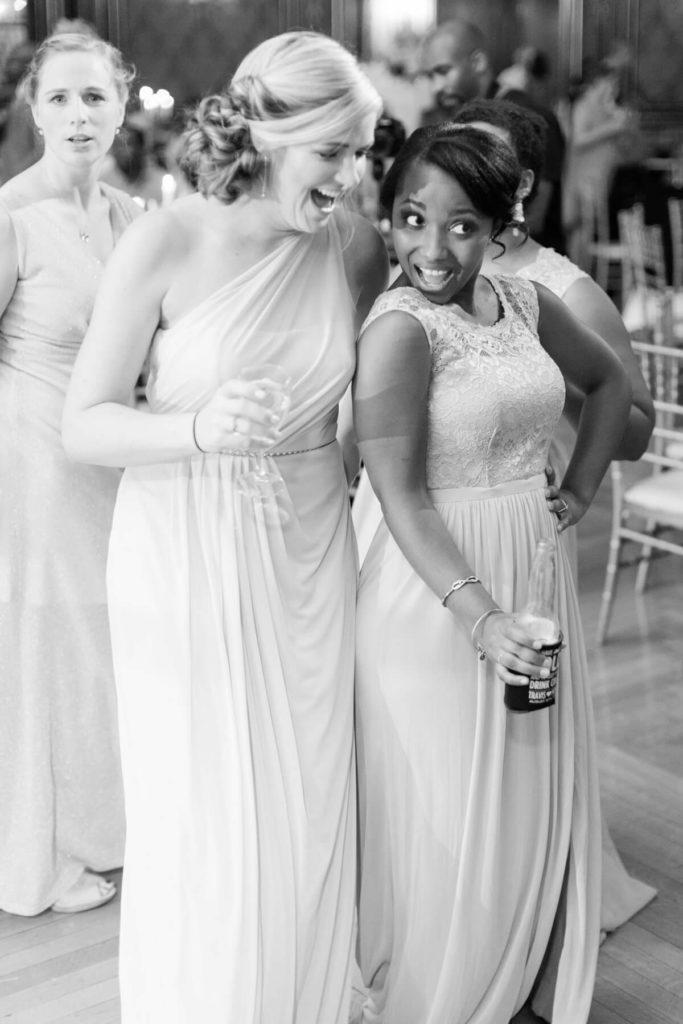 Most Unexpected Event On Your Wedding Day It was hot & humid when we took pictures in Fells Point and then a massive thunderstorm rolled through town right as we were headed to Mt. Washington for our ceremony. By the time we arrived to Mt. Washington Dye House, the skies cleared up and the sun was shining again! Although we had originally planned on having the ceremony outside, everything was pretty wet, so we moved it indoors (a major bonus of picking a venue that had a beautiful indoor/outdoor space along with a super talented staff to handle anything thrown their way). We had the ceremony inside, and although it was technically our back-up plan, it was absolutely perfect, and we couldn't have imagined it any other way.
Oh also, Bob's grandparents tore up the dance floor, despite being in their 80's.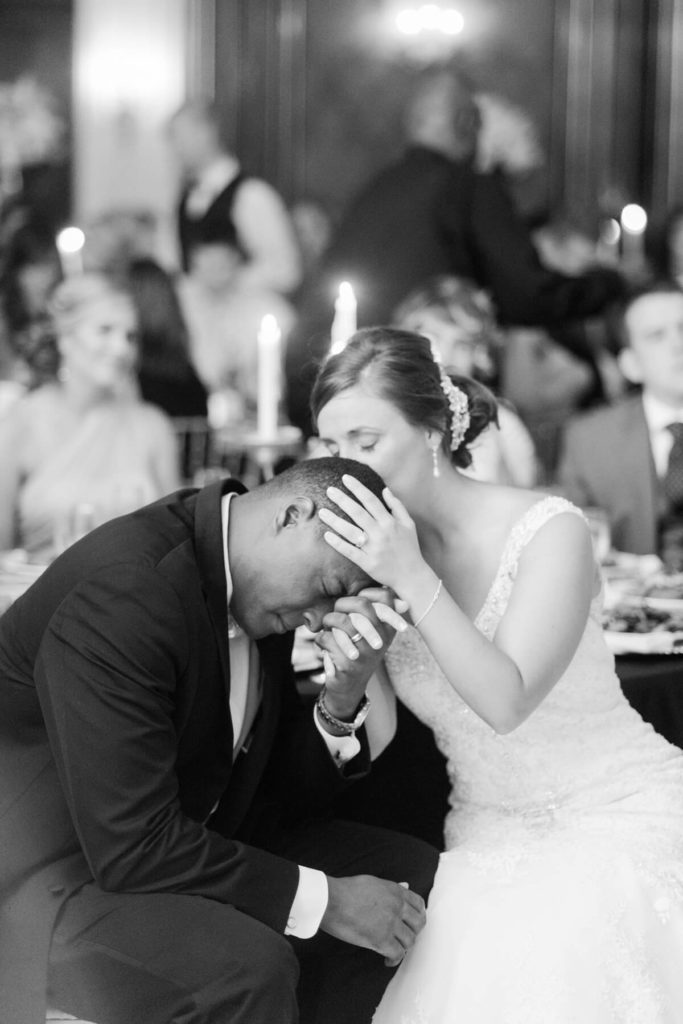 Piece of Advice: Hire a videographer! It is so amazing to not just look at pictures but hear the words and relive our wedding day over, and over again! If you do not have a wedding planner, do not wait until the day of the wedding to start your seating arrangements and escort cards. (Thank you mom and bridesmaids.)