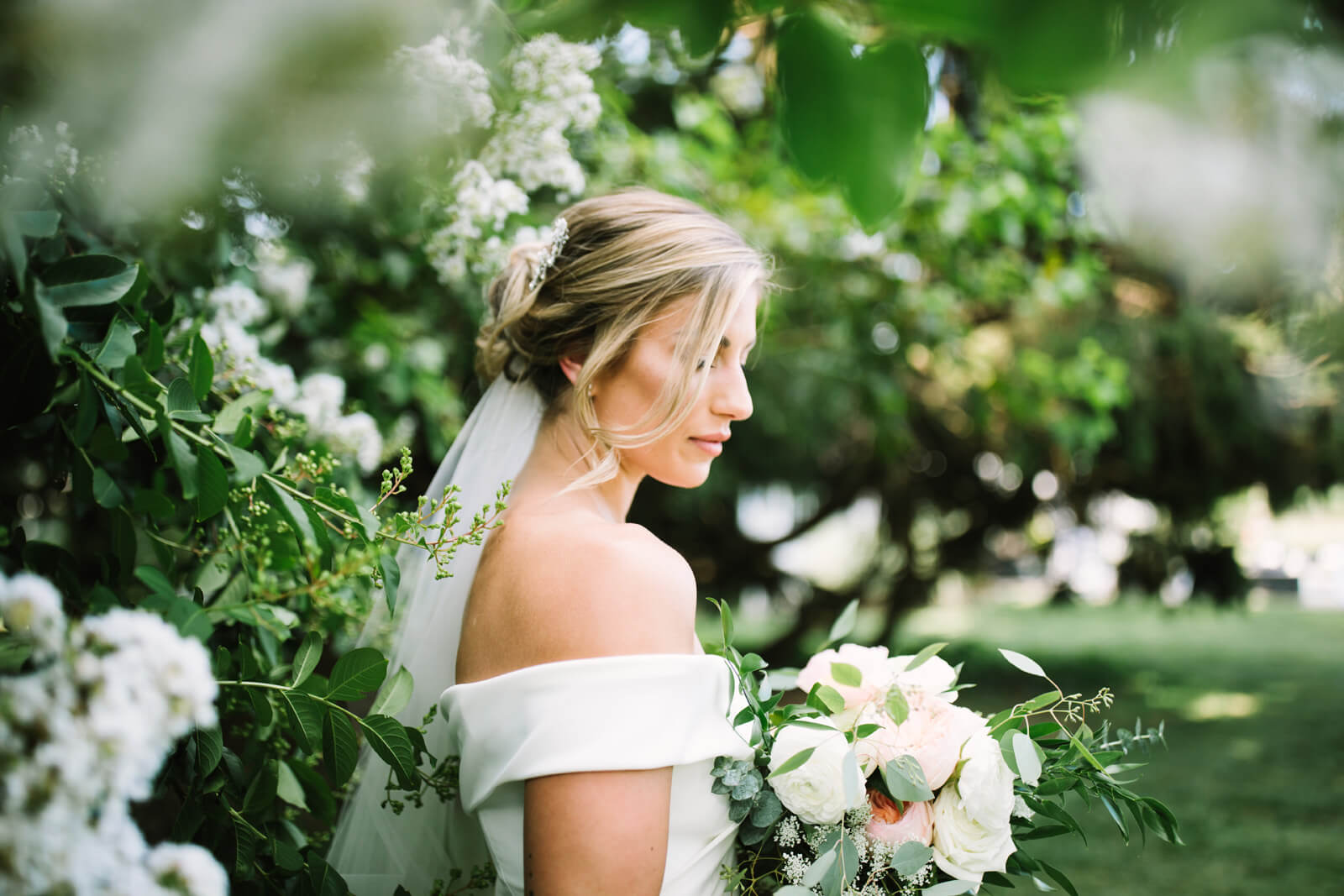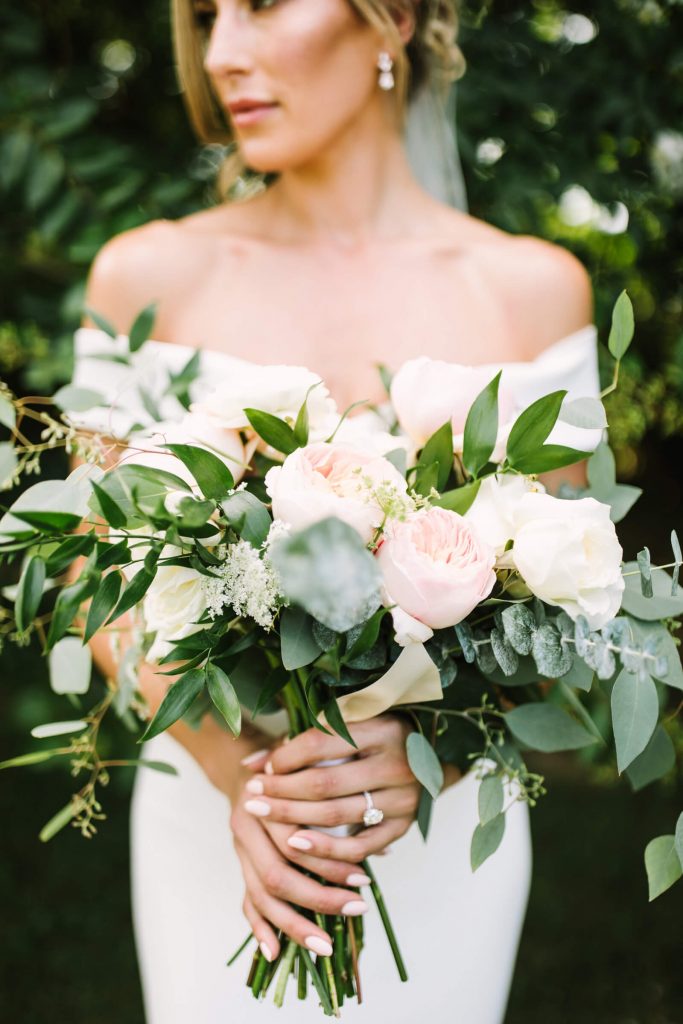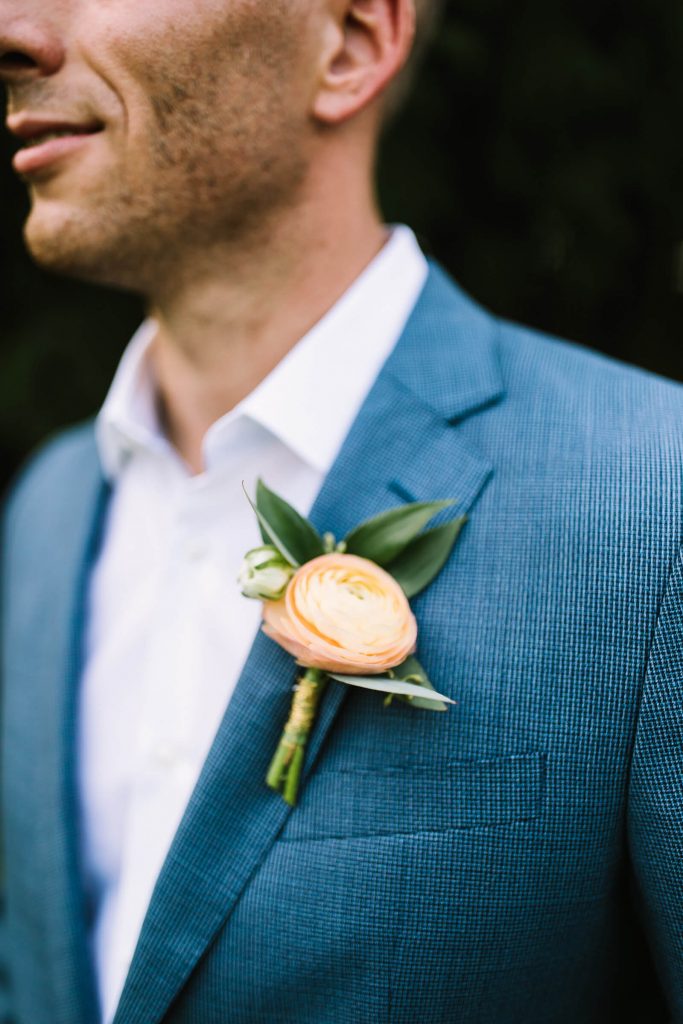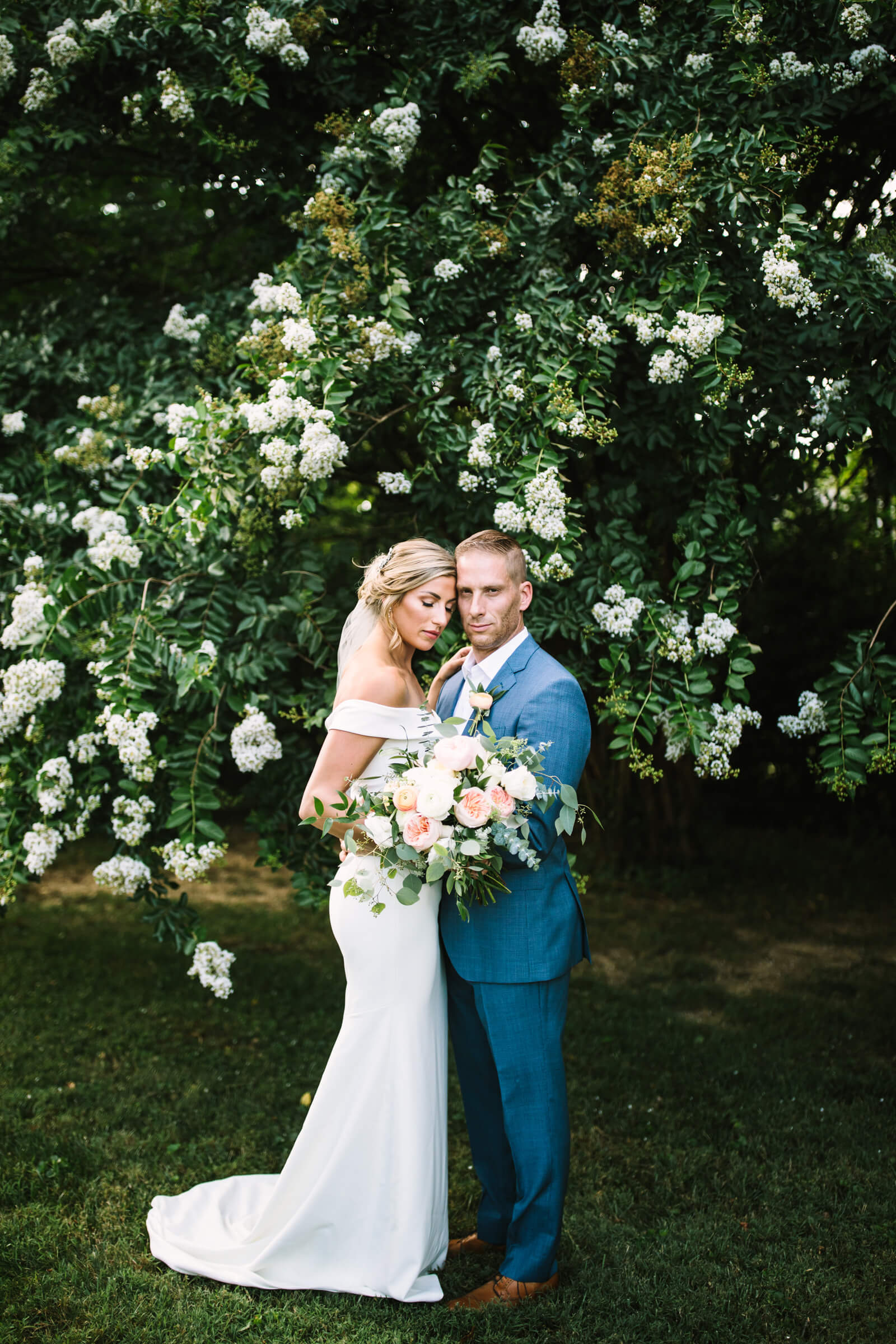 Occupations Kelsey is an area manager for Proximo Spirits; Steve owns Michaels Cafe in Timonium and Middle River
Wedding date August 3, 2019
Number of Attendees 75
How You Met We have mutual friends, but we officially met when I had to call on his account for work. I sold him on 1800 Coconut Tequila, and we ended up talking for hours over margaritas.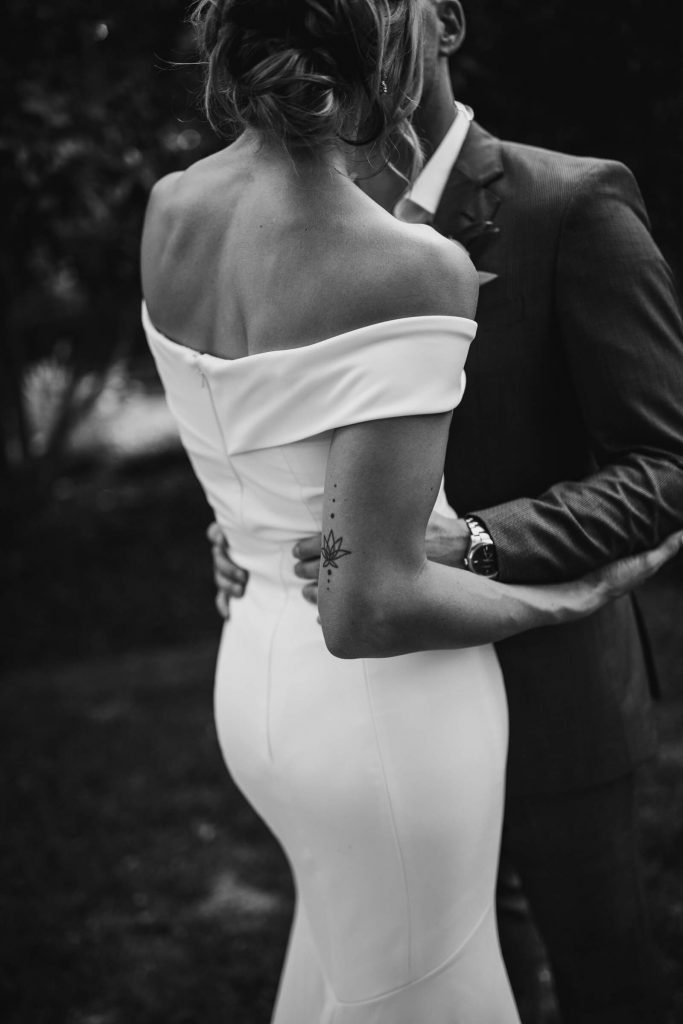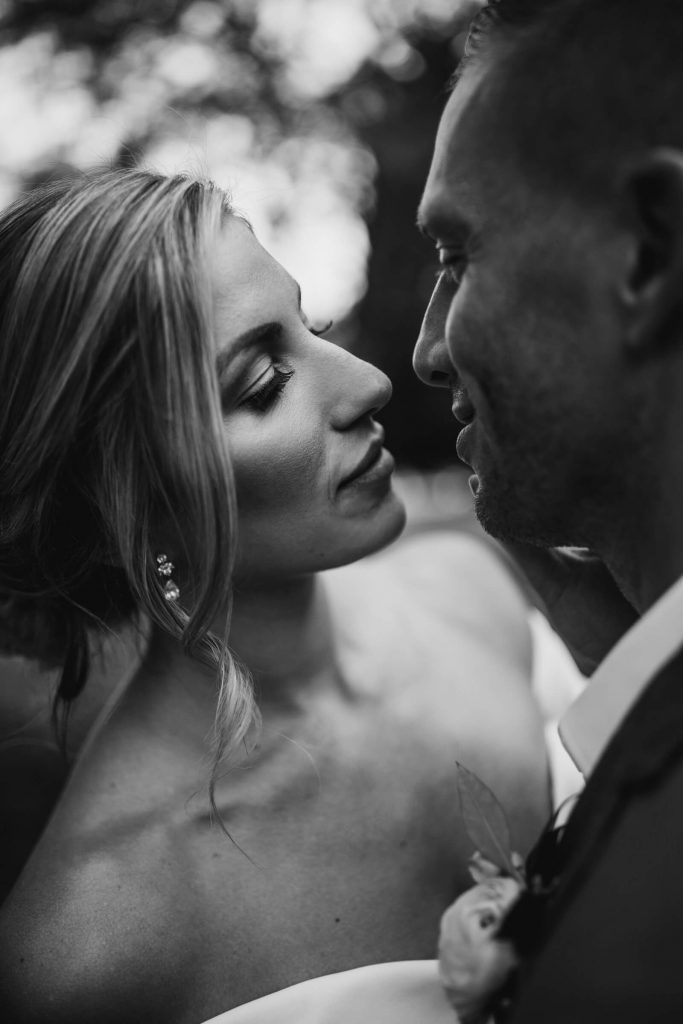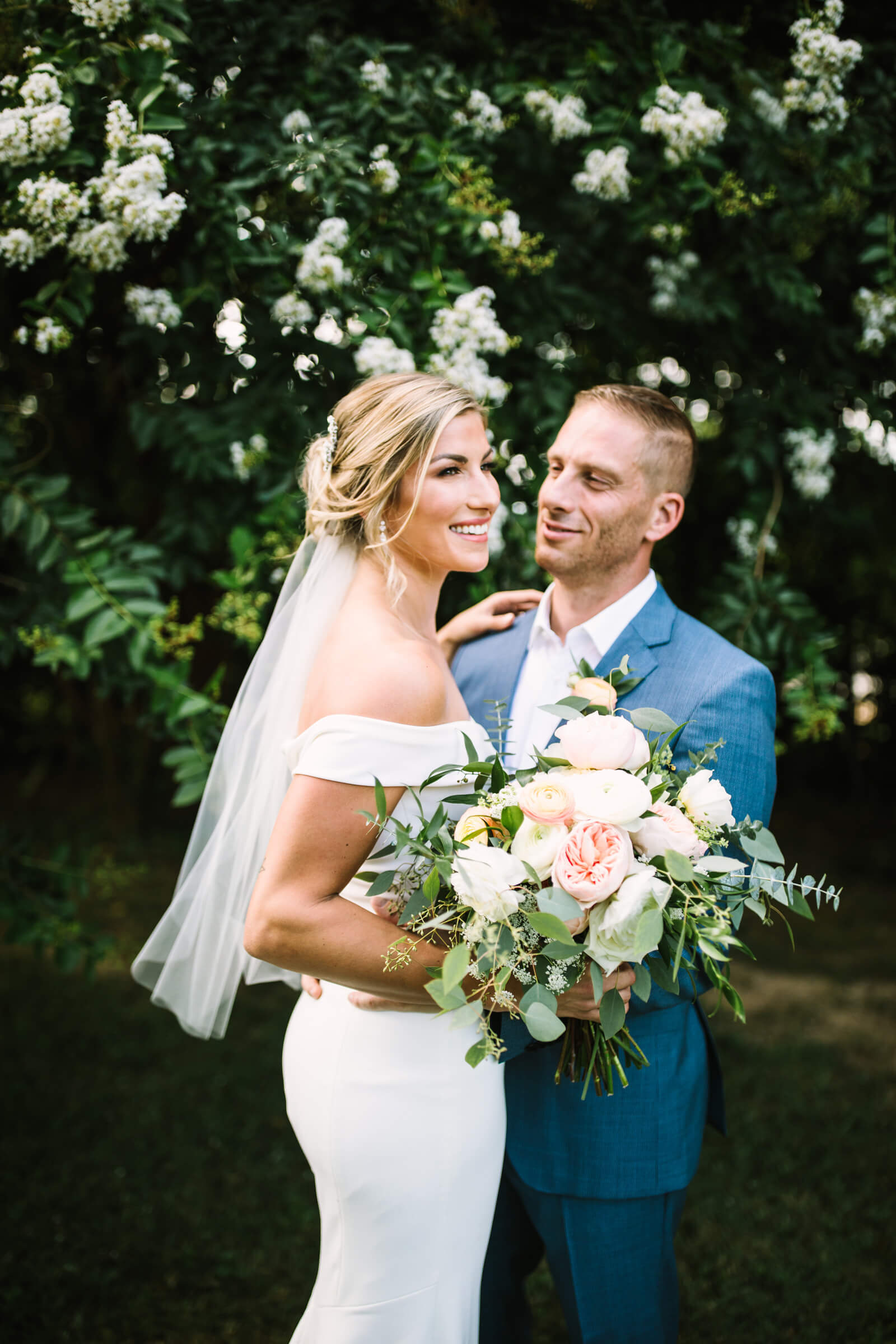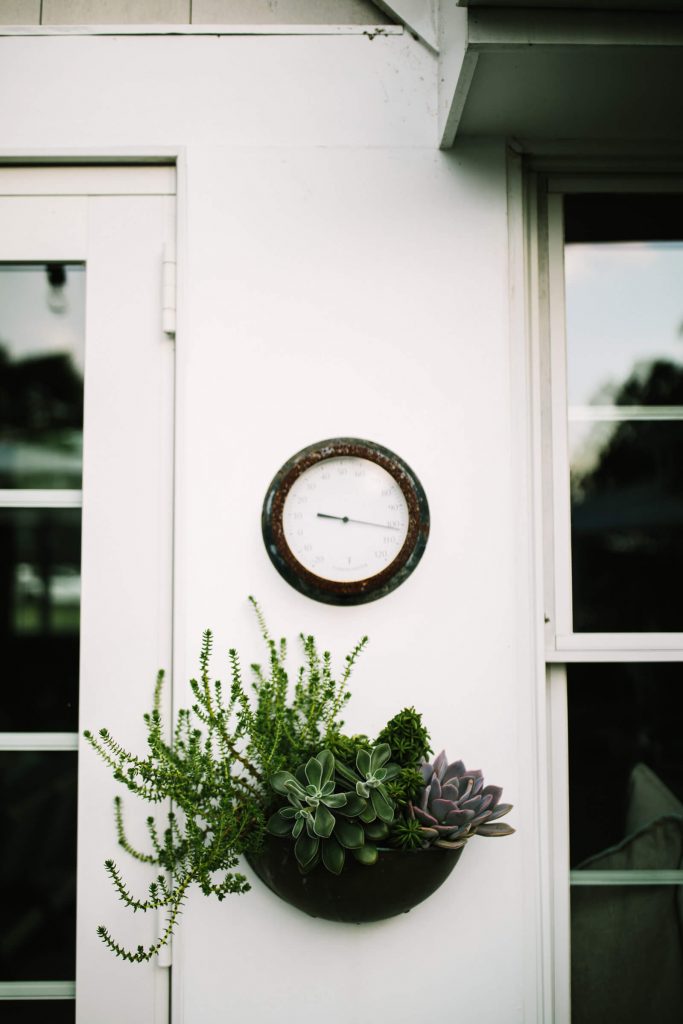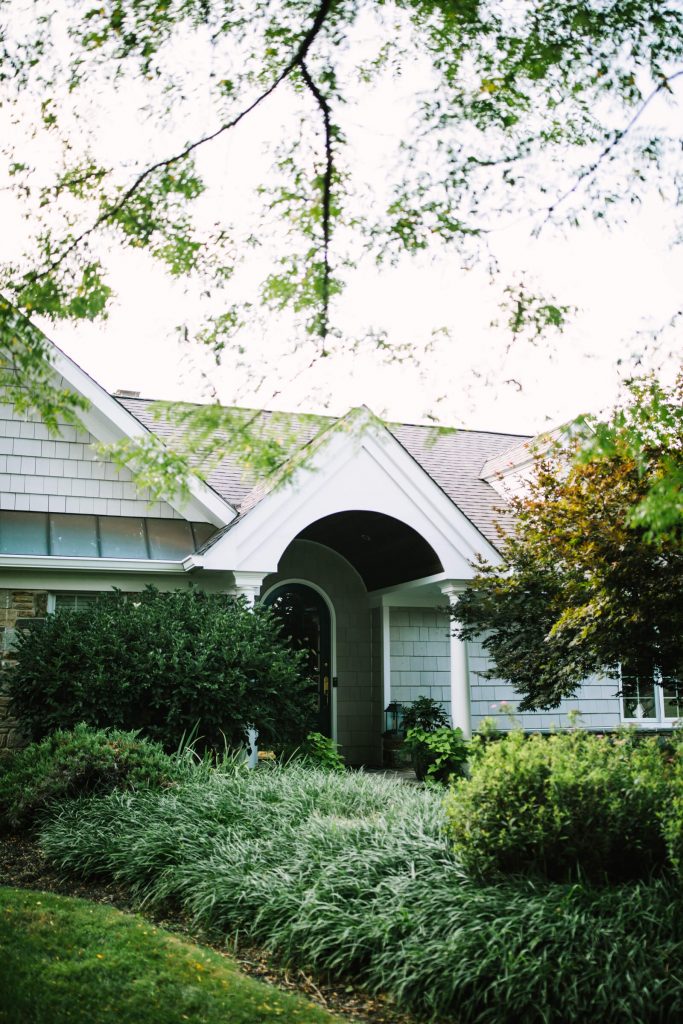 The Engagement Steve proposed on May 12, 2018 while we were hiking at Loch Raven Reservoir. I actually had a feeling it was coming but it was still really special. We live nearby and go hiking with our dog often. One weekend he said that we should leave our dog at home and bring a picnic which was really off-brand for him, so I was definitely suspicious. We hiked out to these cliffs that overlook the water where we sat and enjoyed wine and snacks and after what felt like an eternity of nervous anticipation on my part, he asked me to marry him.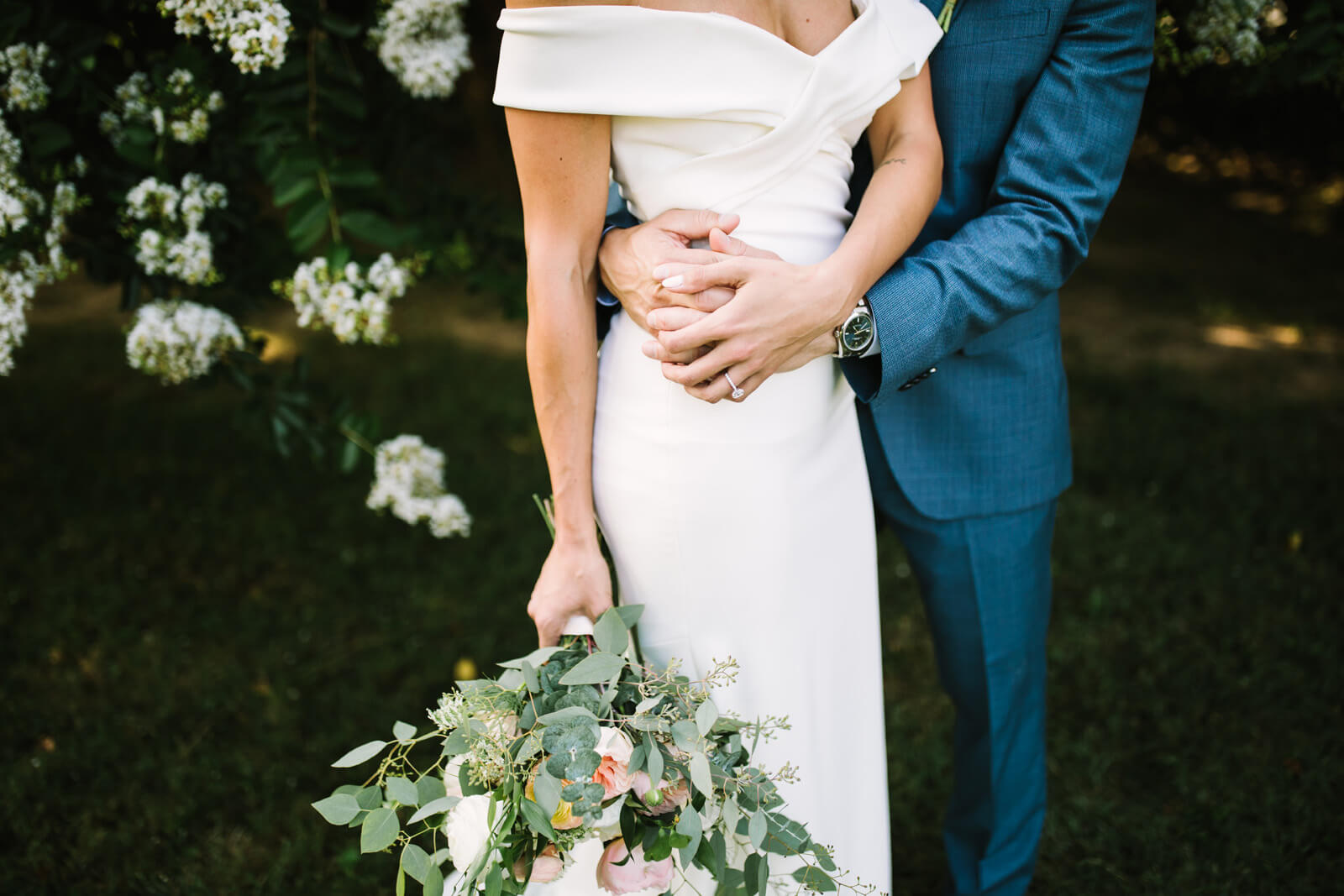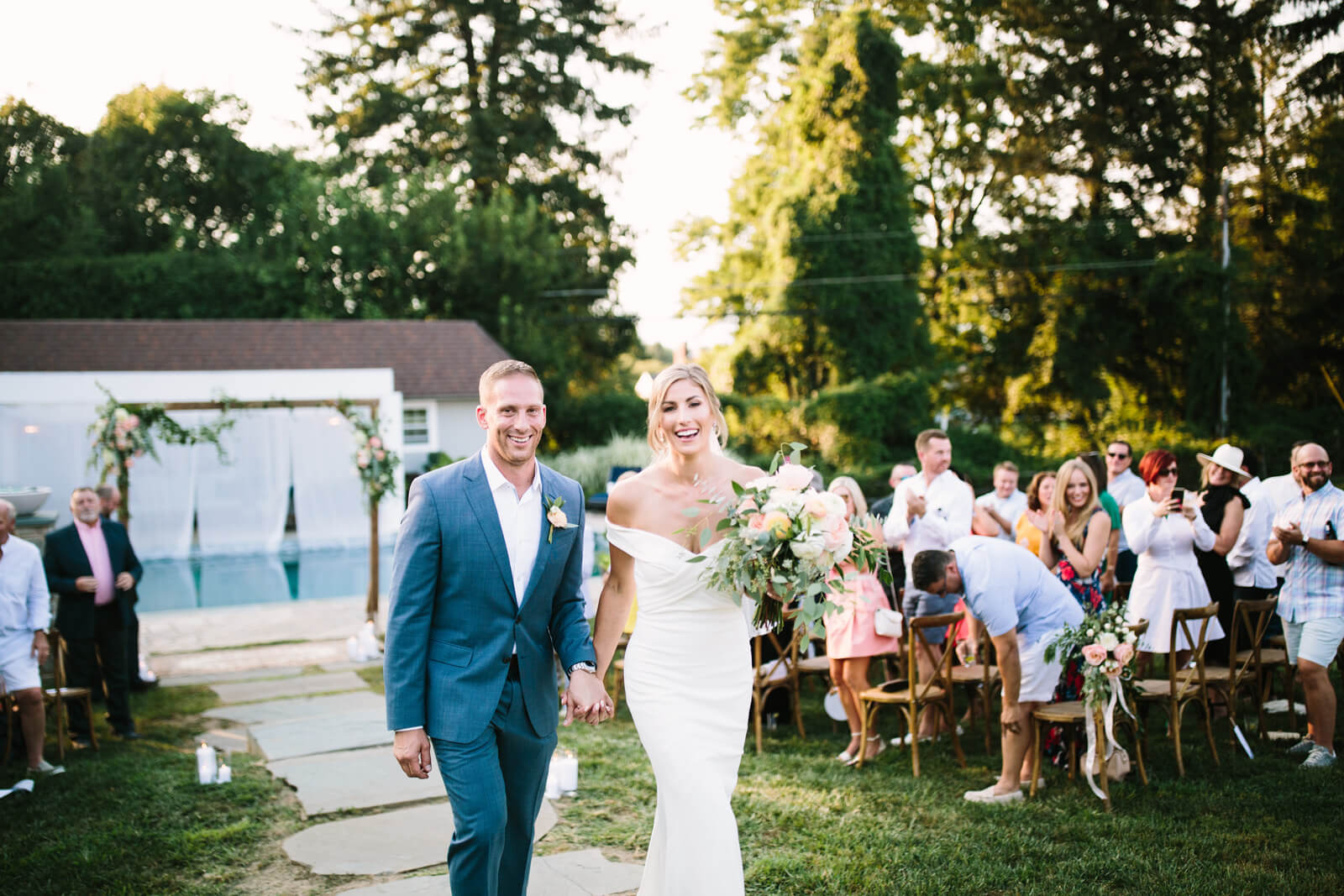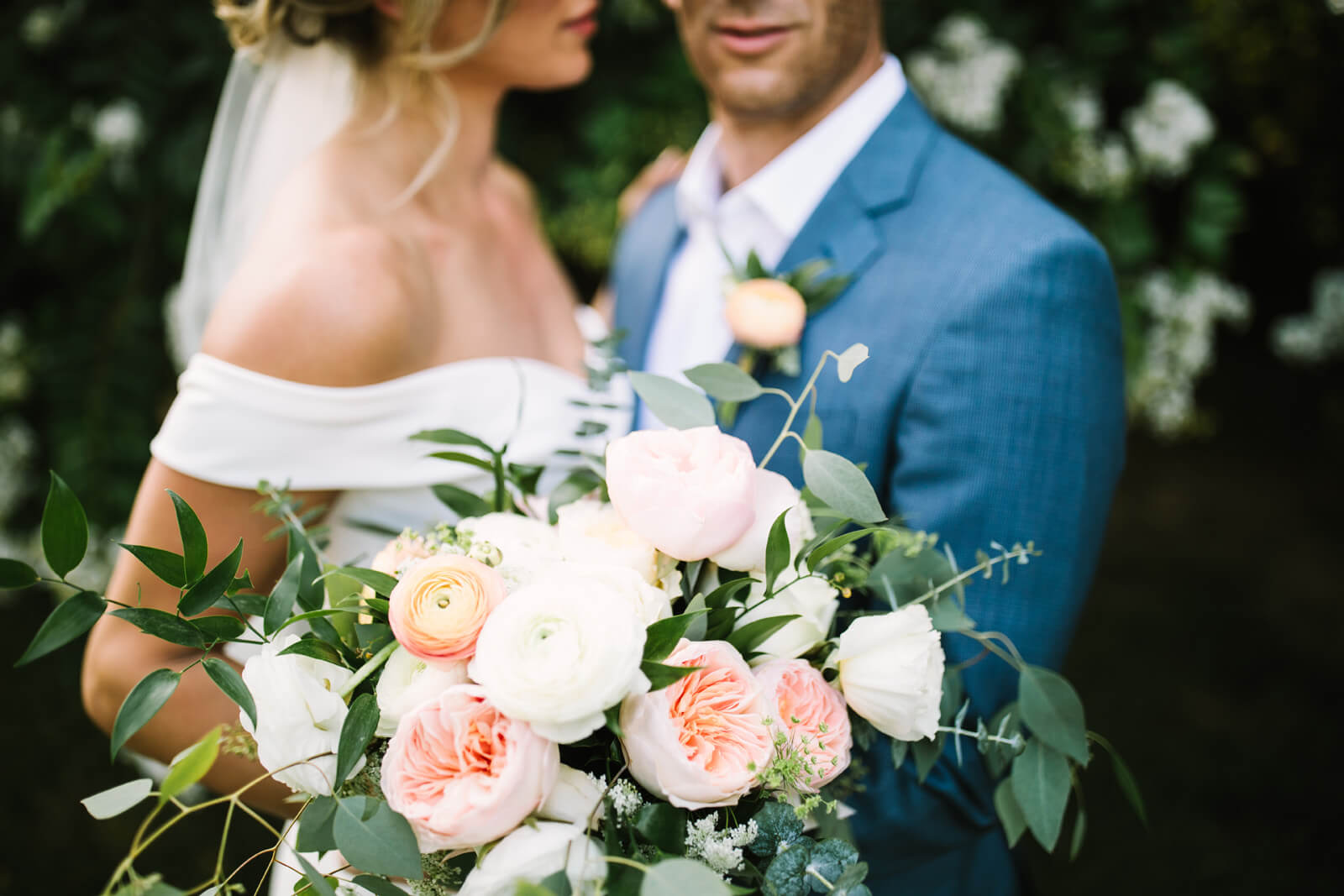 Wedding Design Inspiration I was never the kind of girl who grew up planning her dream wedding, so I really only had a color palette in mind and just went from there. I wanted it to feel soft and timeless while incorporating modern organic elements. Once I found my rental company, Something Vintage, it just all came together better than I could have ever imagined.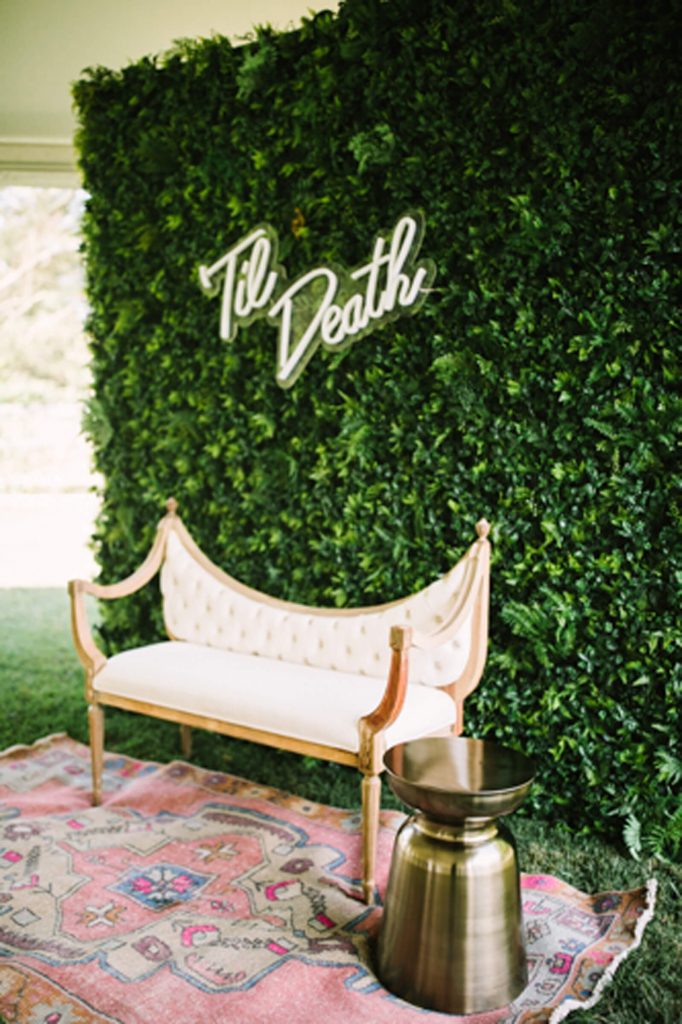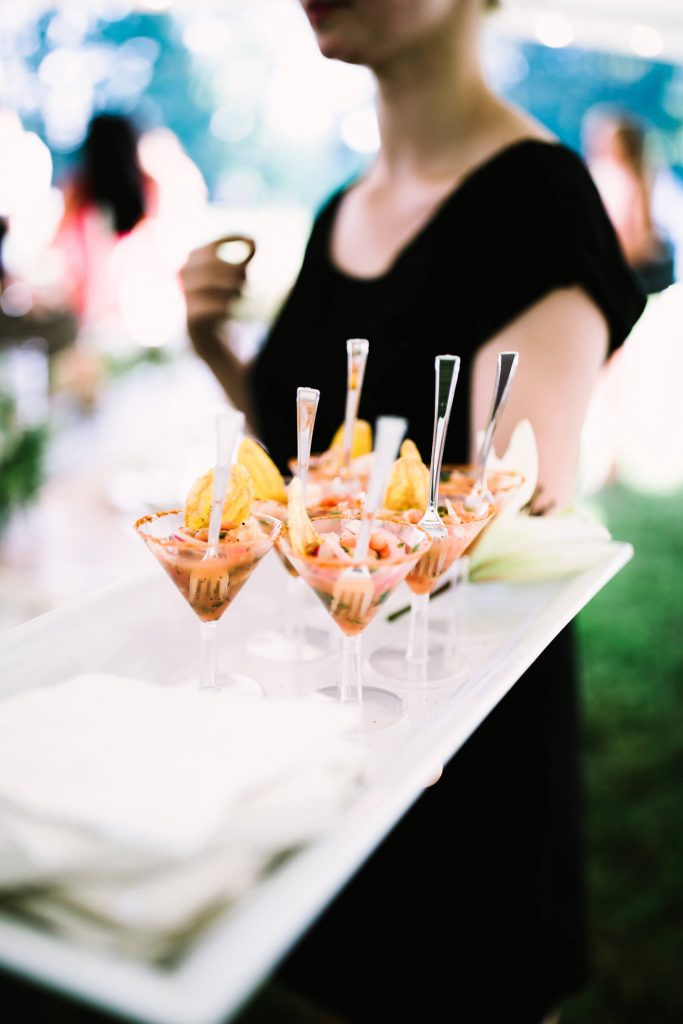 What Was Unique and Special About Your Wedding Day It was a surprise! After going back and forth with all the traditional routes and not feeling like any of them were "us" enough, we decided to use my upcoming 30th birthday as a cover to throw an epic surprise wedding. We told our immediate family since some would have to fly in for it, and we couldn't risk them not showing, but everyone else found out when they arrived.
Favorite Details Our 'Til Death' neon flower wall and the late-night pizza food truck.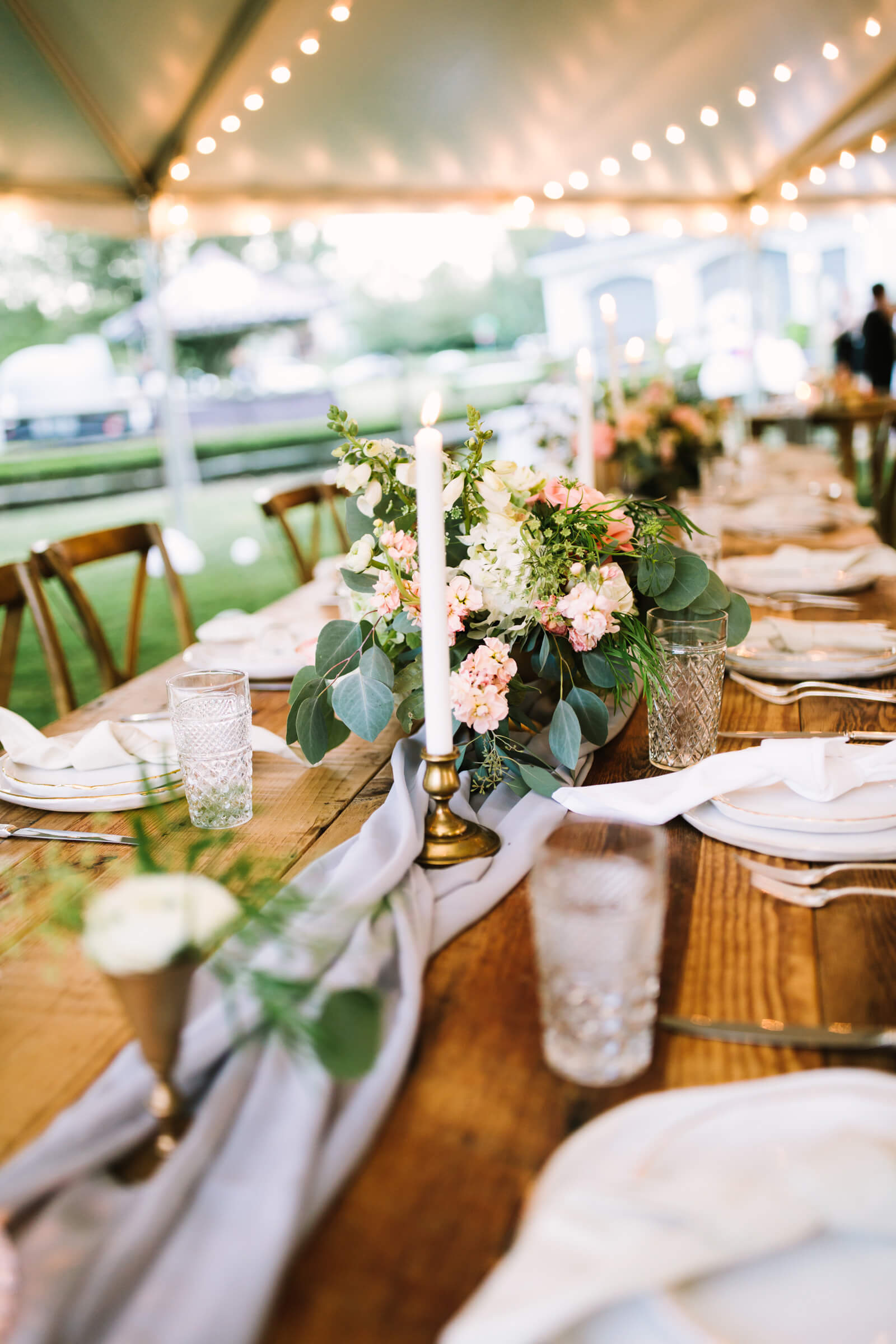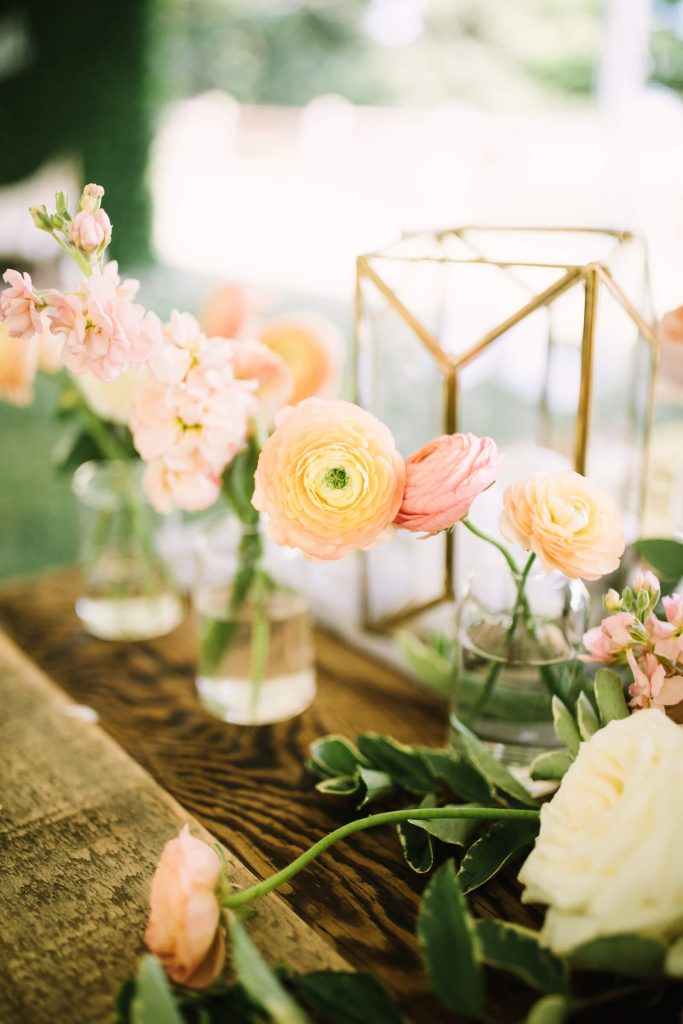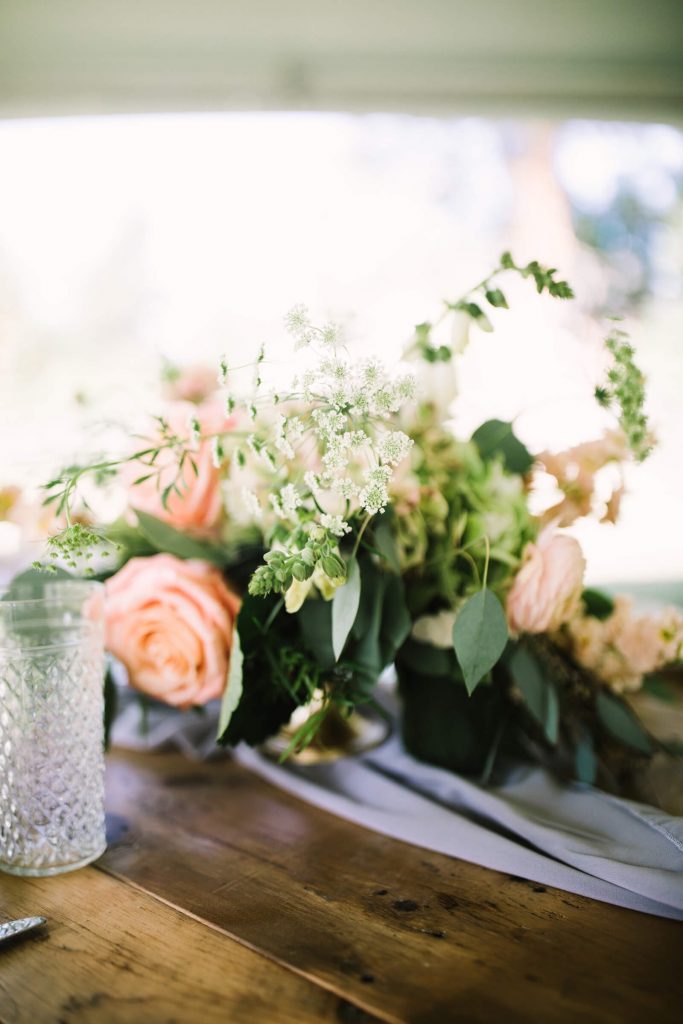 Most Unexpected Event On Your Wedding Day The reactions of our closest friends were priceless, and I don't think we ever expected just how overwhelming the outpouring of love was going to be once they realized we were getting married. It also made for one HELL of a party.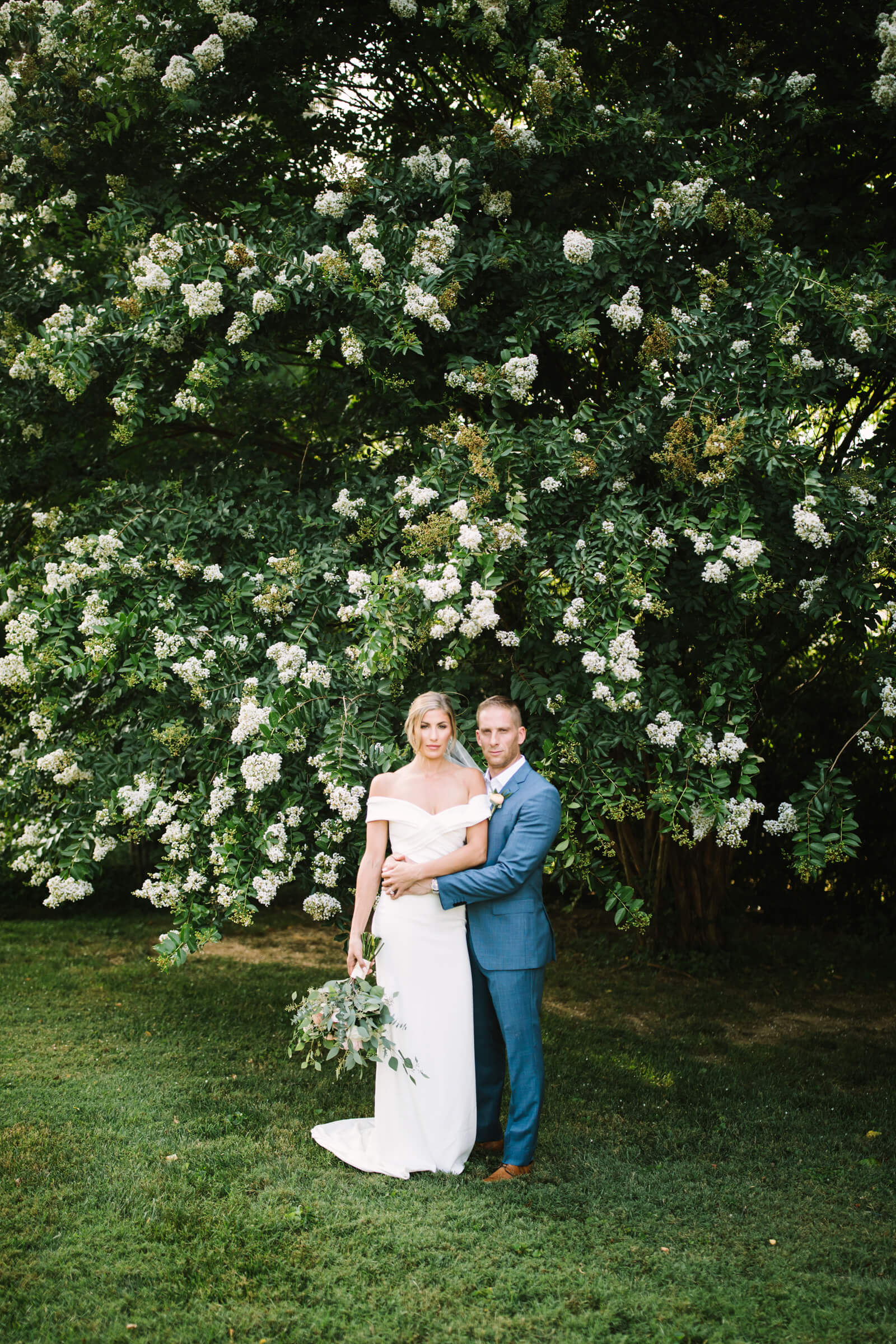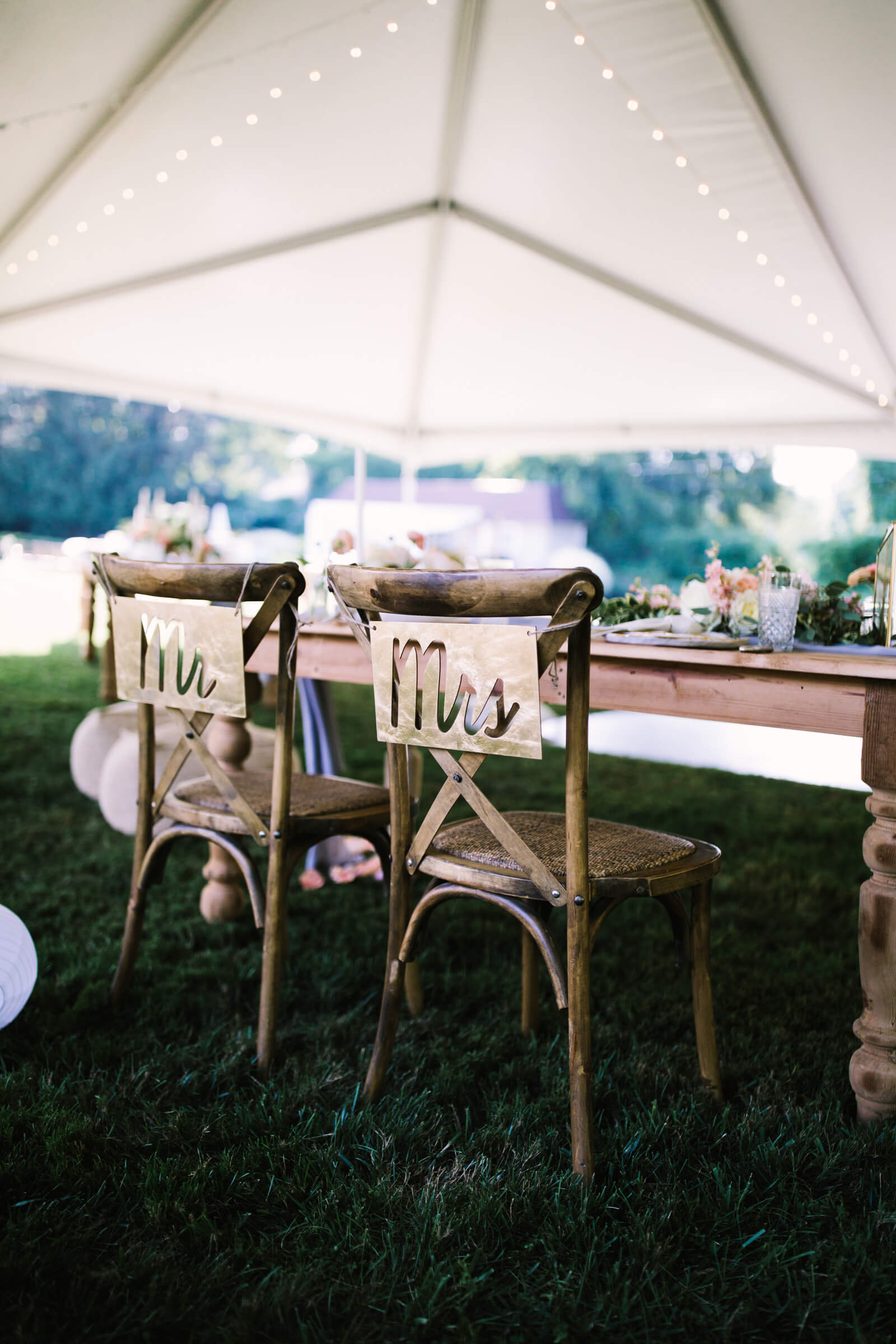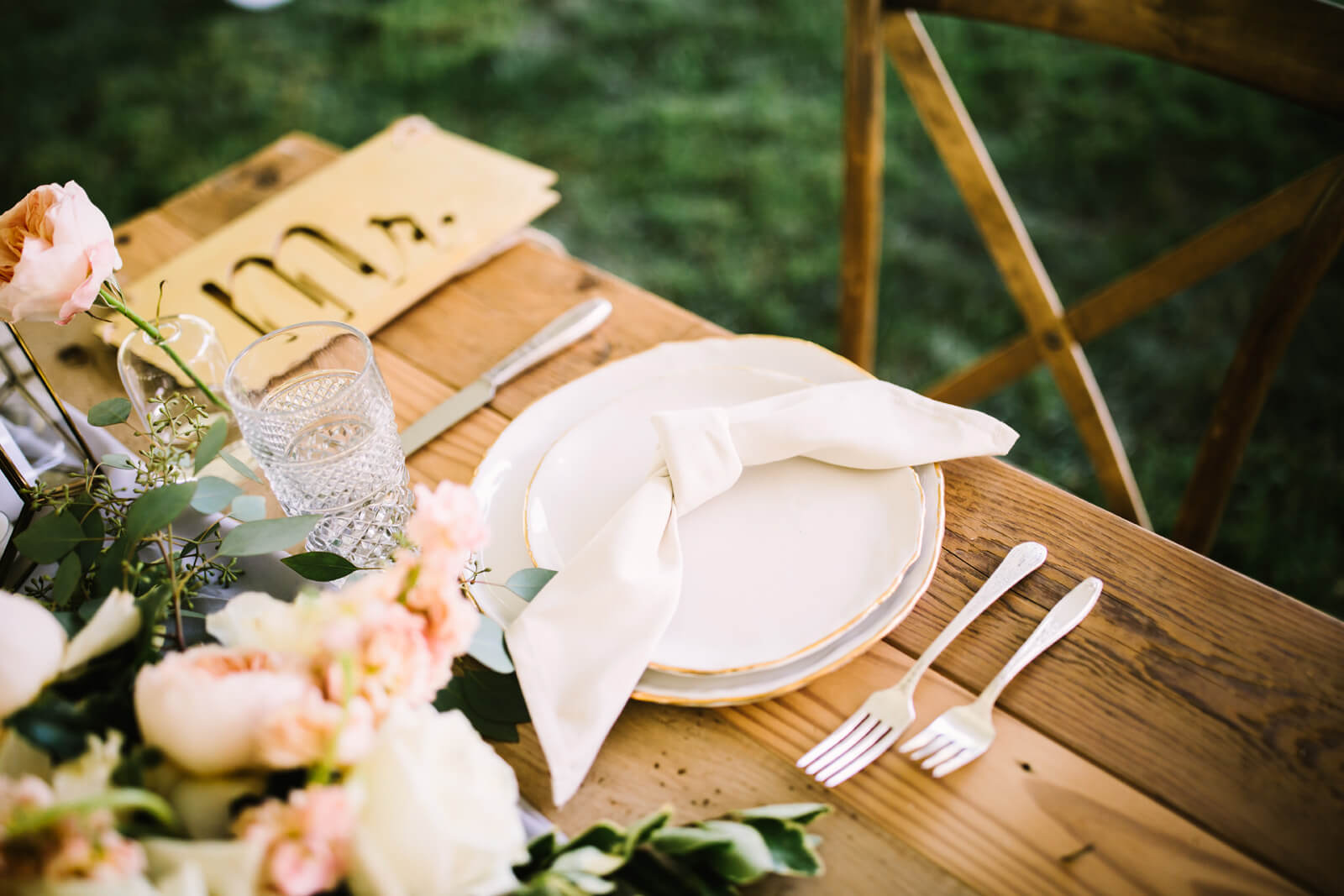 Piece of Advice Don't let the pressure of what you think you're "supposed" to do ruin what should to be one the best days of your lives. Yes, family is important but ultimately it's your day and it should be about the two of you. Also, no one cares what shade of blue/white/gray their napkin is, or how many forks are on the table . . . it's really easy to get overwhelmed by all the little things that you think are going to make or break your wedding when in reality, people are there because they love you and just want to have fun. I'm also a huge advocate for not spending the whole night going around and thanking each and every person for coming and missing out on enjoying your own wedding. That's what microphones and thank you cards are for.