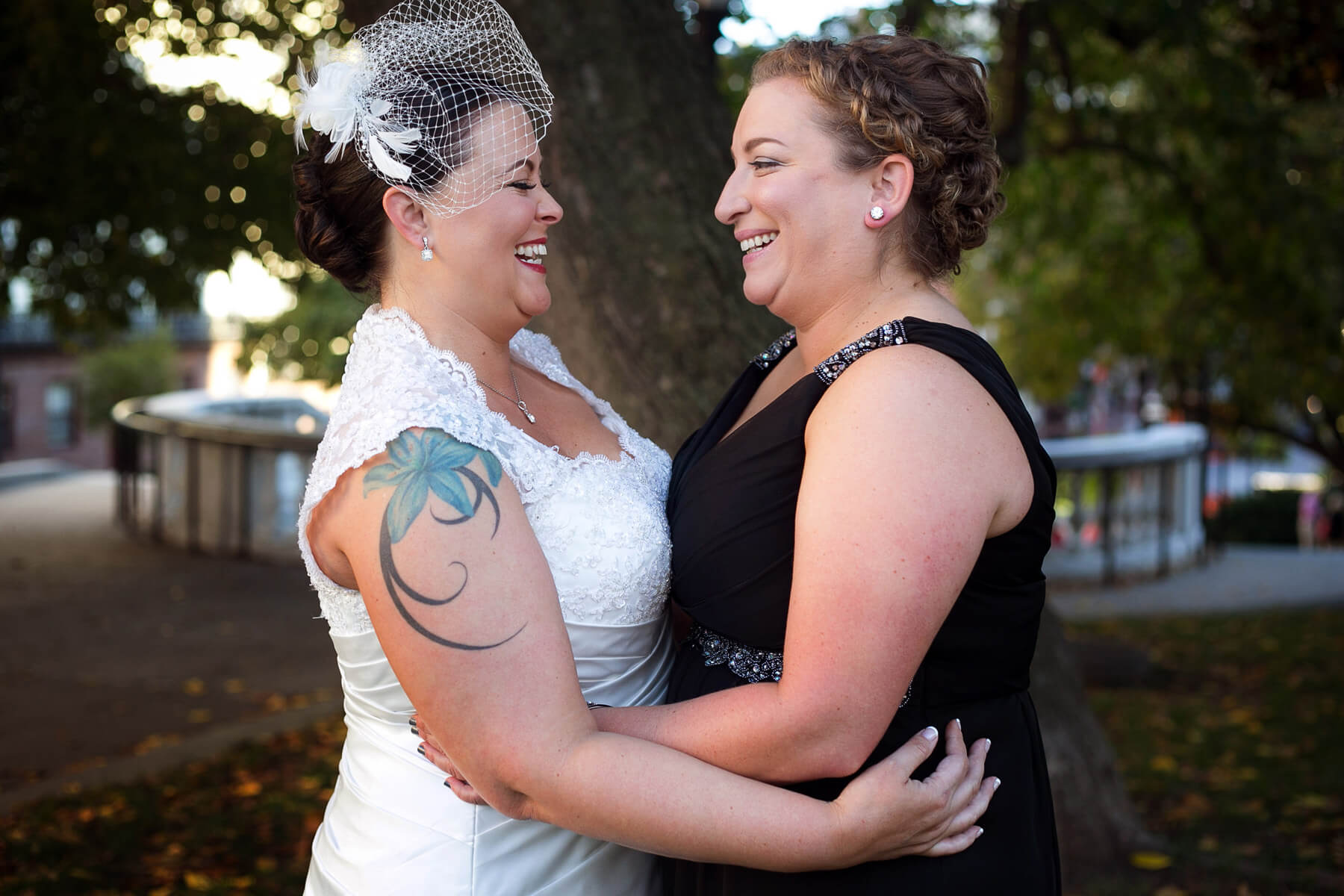 Occupations Misty is a Project Manager at Filamatic; Emily is a Technical Learning Development Specialist at NFI Industries.
Wedding date October 17, 2014
Number of Attendees 92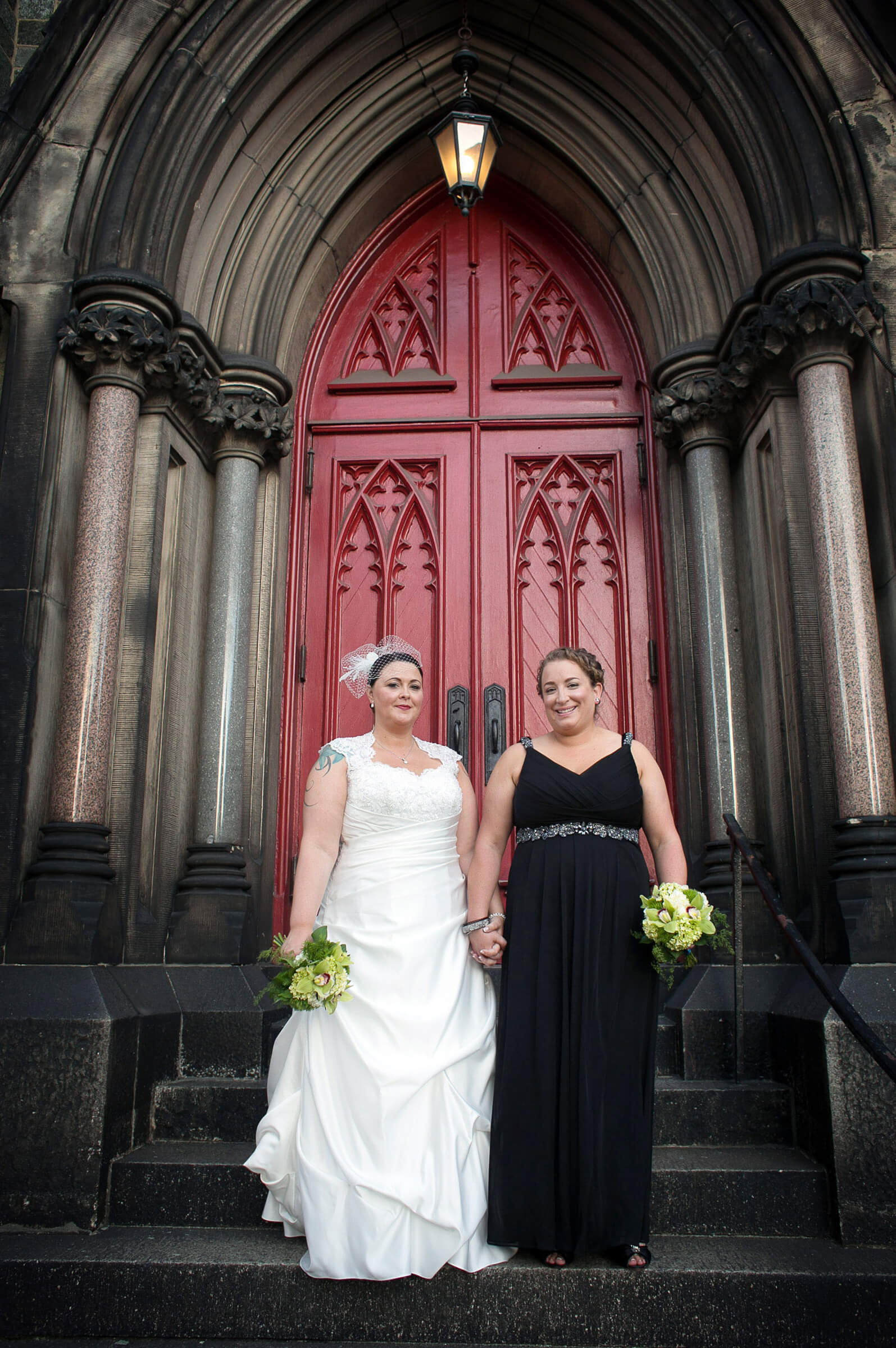 How You Met Emily and Misty met at work in 2006 at Hoffman Homes, a residential treatment facility for children ages 6-18.  Misty and Emily worked in the same house but on different days and hours.  Luckily, one day Misty signed up to work overtime and that is when she first met Emily. Emily knew instantly that there was something there between the two of them and she looked for any angle to get to know Misty. Since they were still technically on different shifts, it was difficult to find time for a date. Misty and Emily's first date was going to breakfast at the end of Misty's shift and before the beginning of Emily's. After that first date, they found any possible time that they could to be together and most dates were unconventional – going on long drives or just meeting up and talking for hours – until they were able to switch to the same shift.
The Engagement Emily proposed to Misty on Mother's Day, May 8, 2008 in front of Emily's entire family in Disneyland. This was one of the first family vacations where all of Emily's siblings were able to come since they all lived far apart from each other. Emily thought it would be the perfect time to propose to Misty surrounded by family at the happiest place on Earth.  It came as a complete surprise to Misty, but all of Emily's family knew it was going to happen. The couple plans on going back for their 10-year anniversary.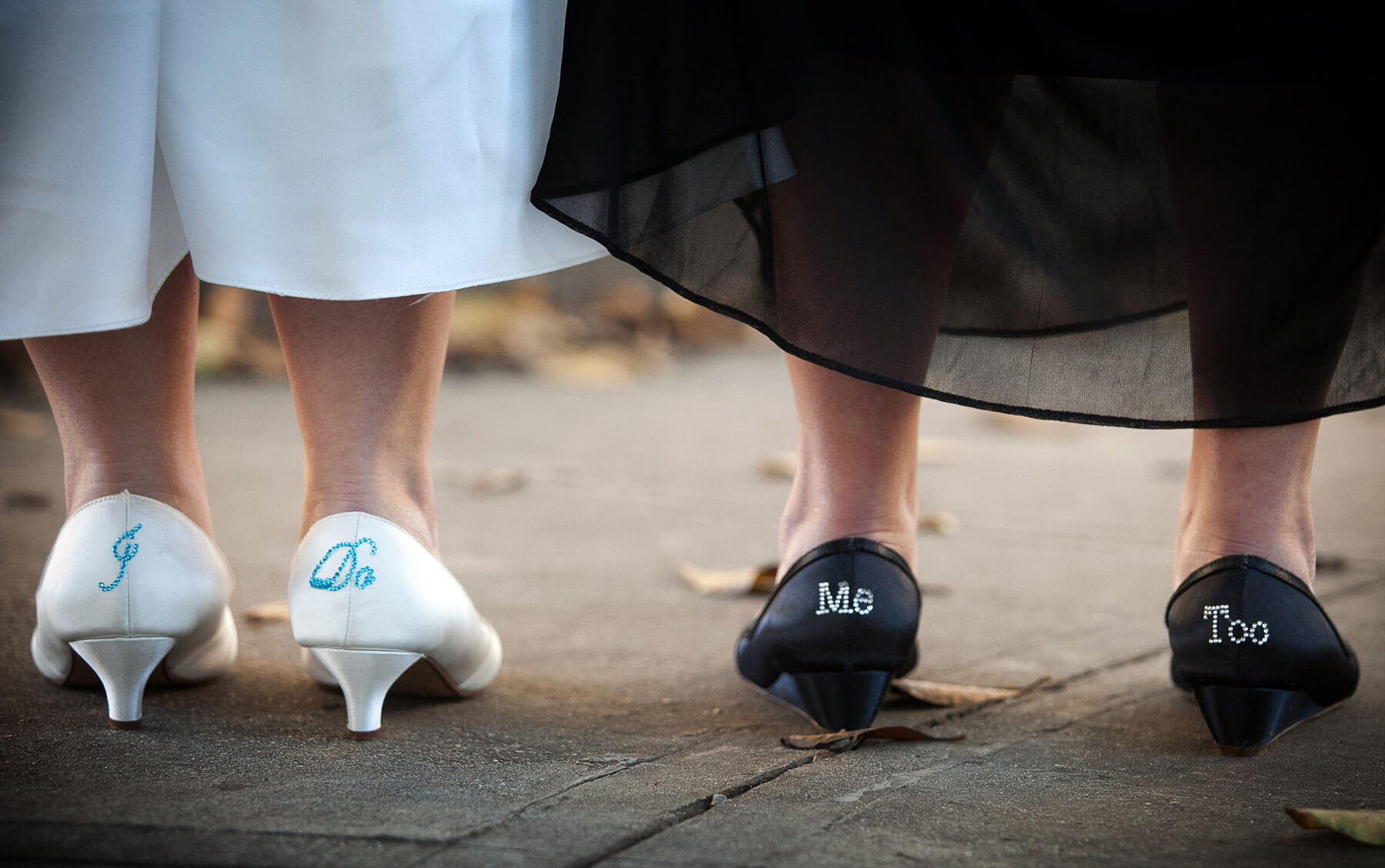 Wedding Design Inspiration Simple, warm and elegant. Eat, Drink & Be Married!
What Was Unique and Special About Your Wedding Misty and Emily actually had a surprise wedding. The couple hosted their wedding at Sotto Sopra.  All of their guests thought they were just coming to a reception/celebration dinner and that Emily and Misty were getting married earlier that morning at the courthouse.  Once everyone arrived, the newlyweds surprised the guests with the ceremony.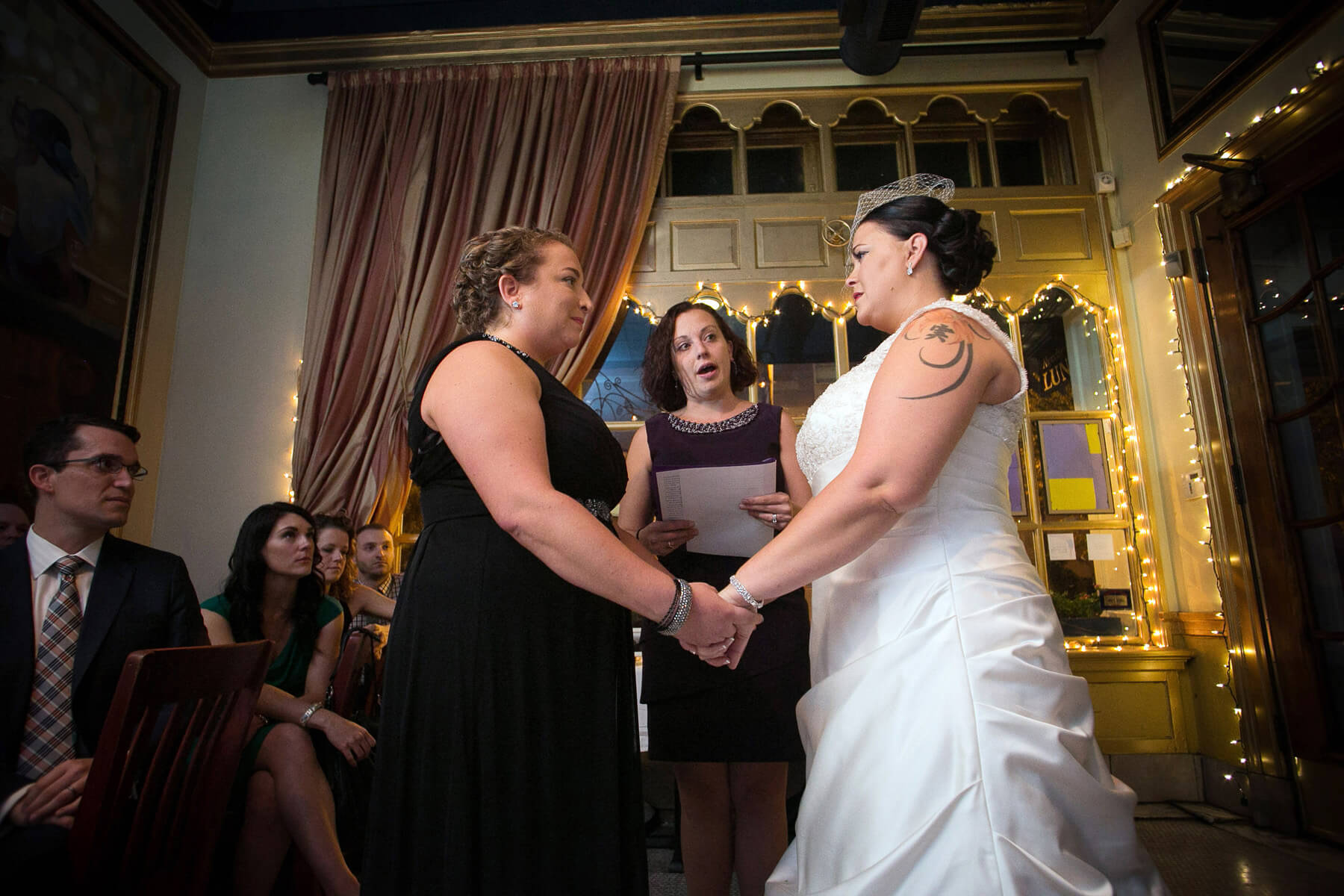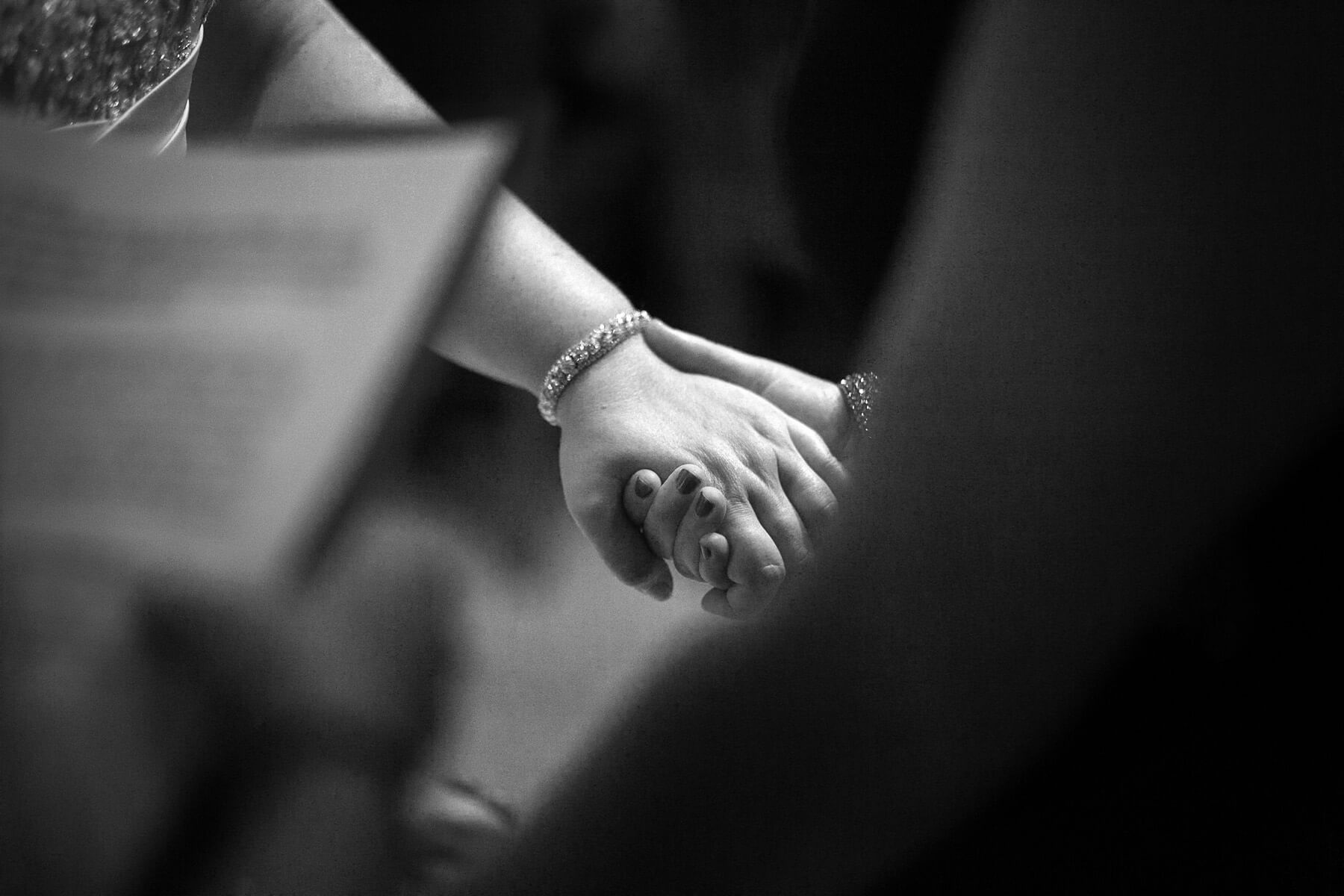 Favorite Details Emily and Misty said the food and service at Sotto Sopra was beyond excellent. Their whole evening was just intimate, filled with love, laughter, kind words, and lots of dancing.
Most Unexpected Event on the Day of the Wedding When Misty and Emily were planning their wedding, there was so much that the typical wedding entailed that wasn't really their speed. So they decided to go the unconventional route with a surprise wedding. Misty and Emily told all of their friends and family that they were coming to a dinner to celebrate Misty and Emily's marriage at the courthouse, which was "scheduled" to happen earlier that day. Furthermore, Emily and Misty told everyone that they just wanted it to be the two of them at the courthouse, which of course threw everyone off as so many people had been waiting years for Misty and Emily to get married. The morning of Misty and Emily's wedding day, Misty and Emily turned off their phones and went to have breakfast, just the two of them, just as they did on their first date. Misty says, "It was the happiest day of our lives." After breakfast, Misty and Emily separated to get ready for the day and didn't see each other until the first look photos in Mount Vernon.  Misty remembers that the weather was perfect, "there wasn't a cloud in the sky."  From photos, the women went to Sotto Sopra to wait and surprise everyone. Emily's eldest brother broke the (wonderful) news to the guests that Misty and Emily never went to the courthouse and were going to be married right there in front of everyone. Misty and Emily secretly had Emily's cousin, Kate, get ordained and she married the two of them in front of their family and friends. One final surprise was that after dinner one of the guests, Sheila Russell, had secretly worked with the restaurant to sing her own rendition of "My Girl," and sang it to the newlyweds and all the guests.