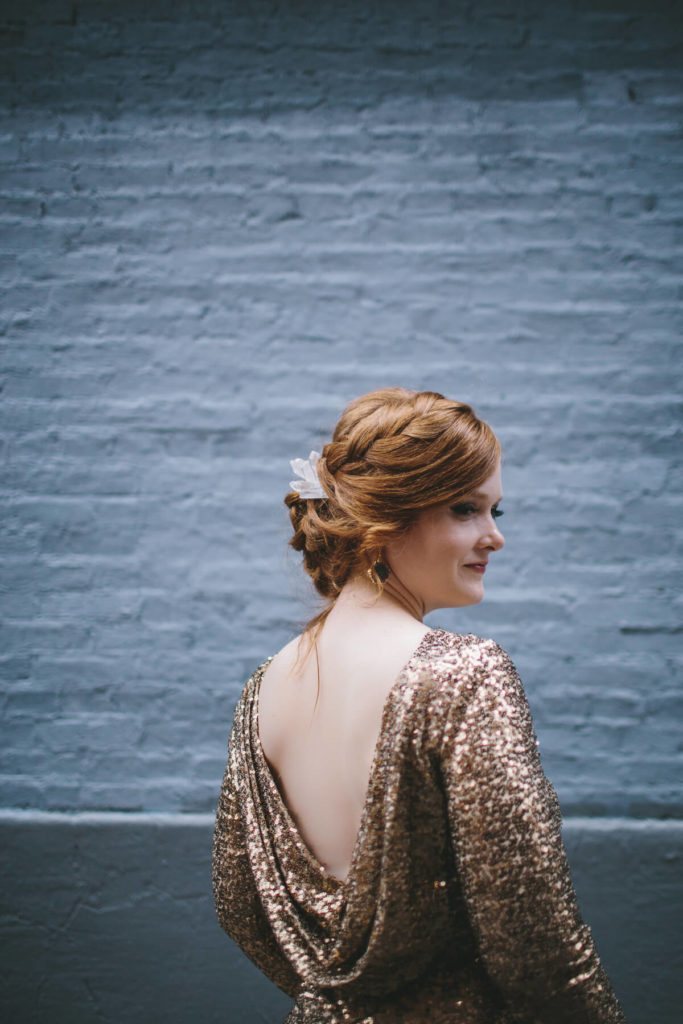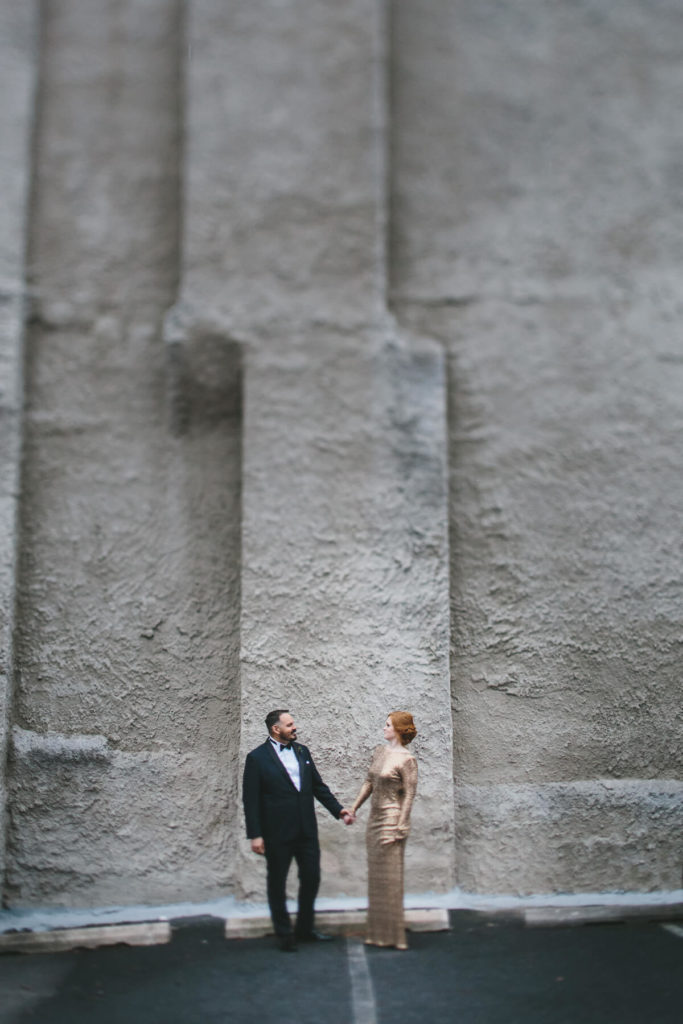 Occupations: We both work at the Kennedy Krieger Institute in East Baltimore.
Wedding date: November 28, 2015
Number of Attendees: 66
Number of Attendants: 2
How You Met: We met while working on an inpatient unit at the Kennedy Krieger Institute. I (Anna) was actually his supervisor and Cres asked me for advice on his upcoming interview for the same position that I was in. He knocked it out of the park and we ended up working many evenings and nights together as supervisors, getting to know one another. Being quiet by nature, he was able to use his wit to make me laugh and open up. We shared many of the same interests like comics, terrible 90's music, and great food. After many months he worked up the courage to ask me out on a date.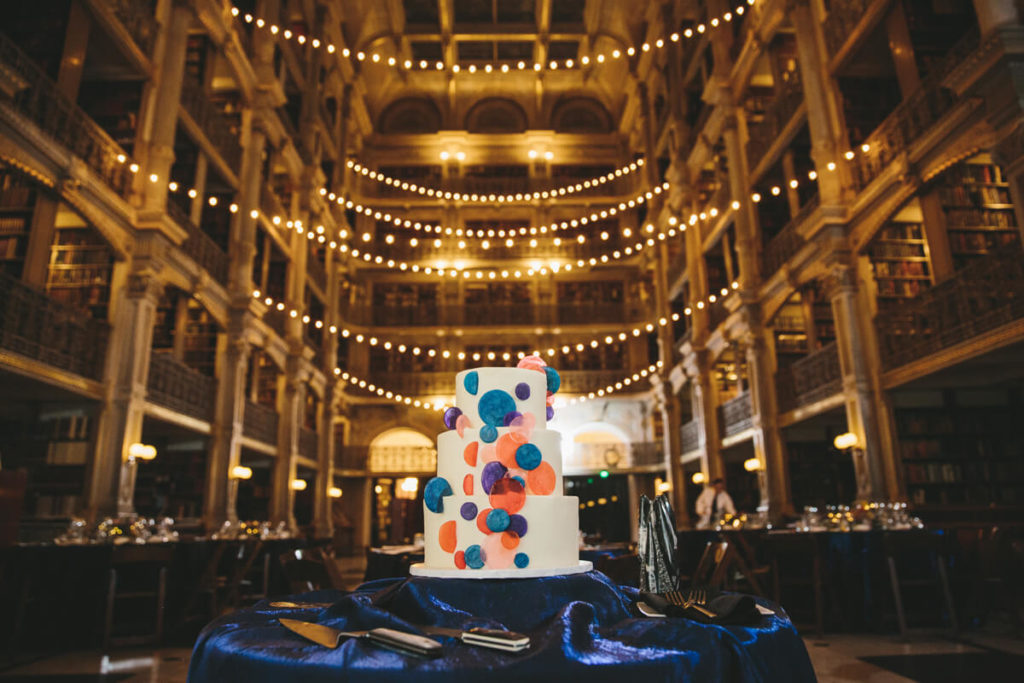 The Engagement: It was November 19th, 2014. It happened to be one of the coldest Novembers on record for the area and the high was only something like 36 degrees that day. We went to Fells Point for dinner and then went for a walk on the Pier at the end of S. Broadway. It being really cold we stood close as we walked till we got to the end and overlooked the water at the lights of the harbor. Cres pulled the ring box out and nervously said he had something to ask. I couldn't tell if both of us were shivering because it was cold or because of what was going on. It was really special because that same spot on the Pier is also where we had our first kiss on our first date.
Wedding Design Inspiration: We wanted to stay traditional but also bring in our love for goofy sci-fi. We had a beautiful traditional Catholic ceremony, but went with a Science/Space theme at the Peabody. Cres even built a 4 foot tall Meccano Robot before the wedding, so we could have it dance with guests at the reception.
What Was Unique and Special About Your Wedding Day: The juxtaposition of the elegance and glamor of the Peabody and having a traditional pianist playing cocktail hour with the robot sitting behind her waiting for his chance to dance later that evening. We also chose non-traditional music for dinner (all 90's, and all handpicked by us) and a cake cutting song (Piggy by Nine Inch Nails) just to make us laugh. What was special to us was just being able to share the moment with our families. Cres' family is from Arizona, so the first time everyone met was at Thanksgiving a few days before the wedding. Also Cres' brother Juan is a blacksmith as well. He made a really beautiful cake knife with serving spatula and an elegant zebra wood box adorned with a plaque commemorating the wedding date. The fact that he took so much time to create something beautiful just for us was really special.
Favorite Details: Some of our favorite details include the Meccano Robot that Cres built the night before our wedding to dance with guests; the piñata that we wanted to have to "destroy" with our guests at the end of the night in the park across from the Peabody; and being able to have some time with our Pomeranian Cash at our Mt. Vernon row home apartment while we spent some time with our bridal party between the Ceremony and Reception before we walked down to the Peabody.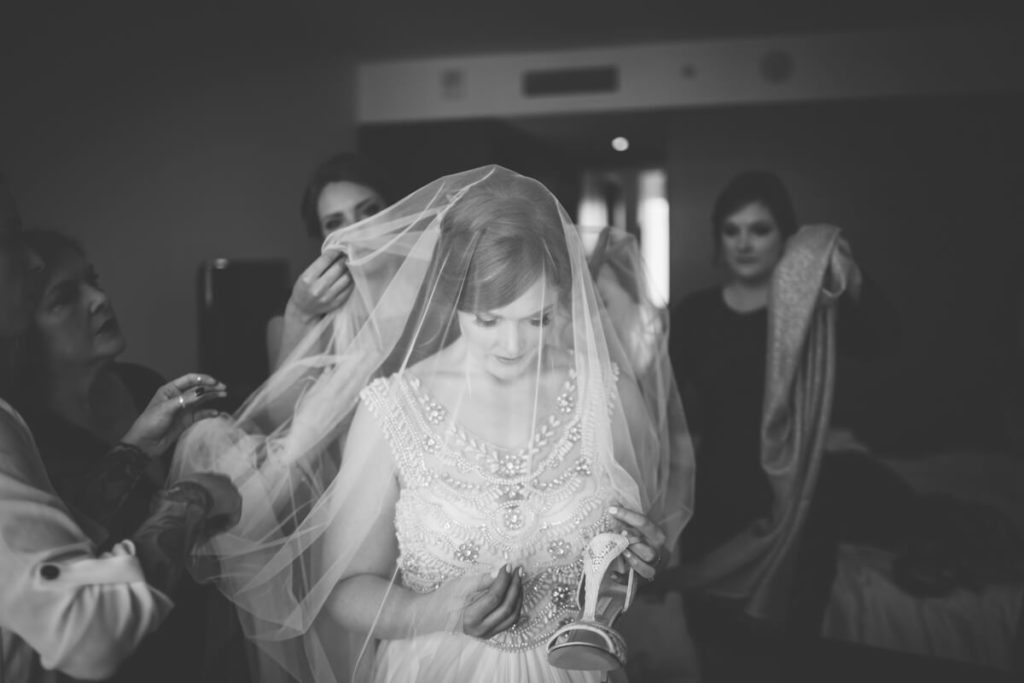 Most Unexpected Event On Your Wedding Day: It being so warm and rainy! It wasn't a down pour but we definitely got a little wet. And it being November, we were all expecting a cold day, but it was pretty balmy for that time of year. Cres was actually hoping for rain, since he is from Arizona, rainy East Coast weather is his favorite.
Piece of Advice: Do what makes you happy, it is your big day. We had a lot of opinions about what we should and should not be doing. And while the help was appreciated in the end it's what makes you smile that counts.