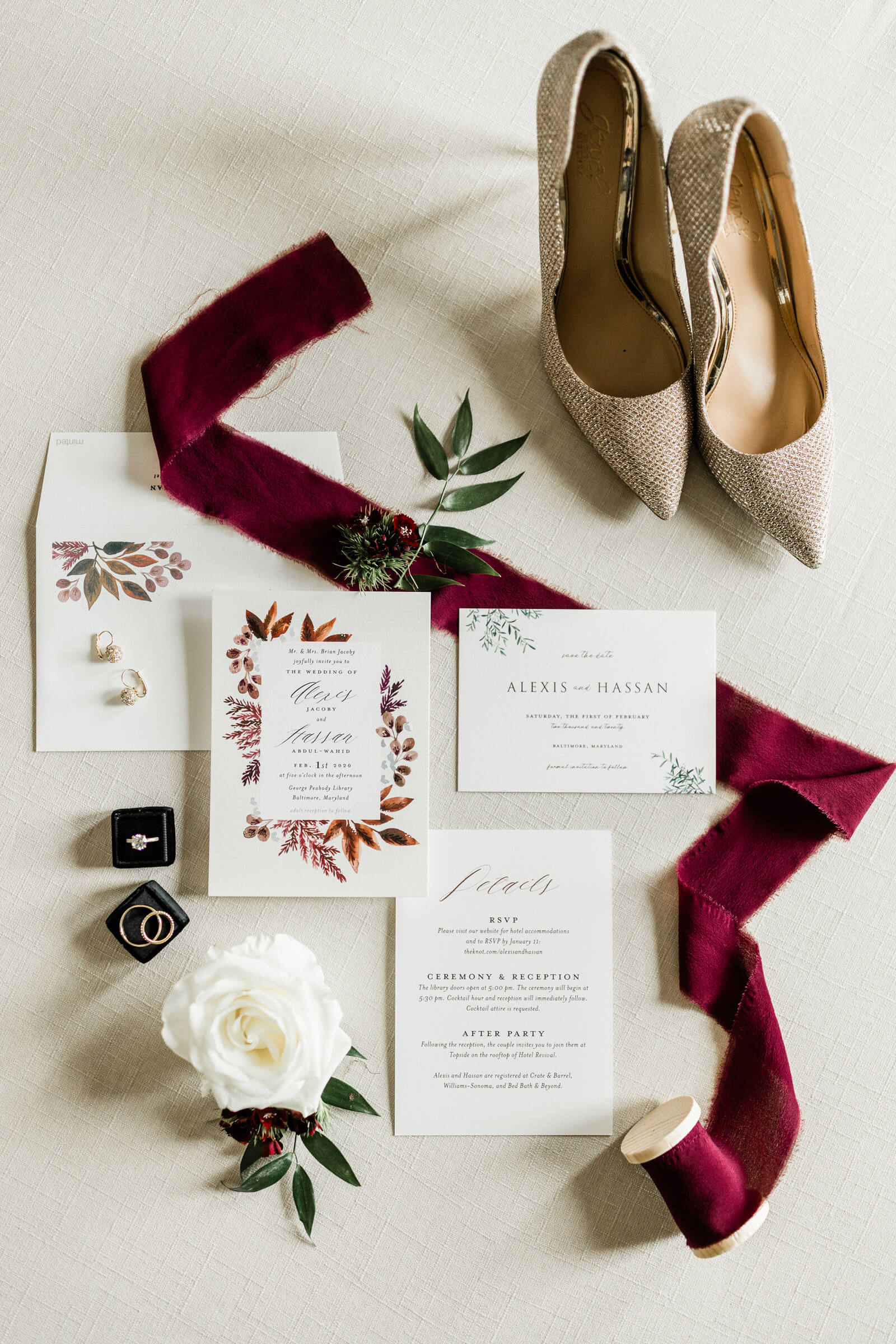 Occupation: Alexis is a teacher; Hassan is a financial analyst.
Wedding dat: February 1, 2020
Number of Attendee: 130
Number of Attendant: 12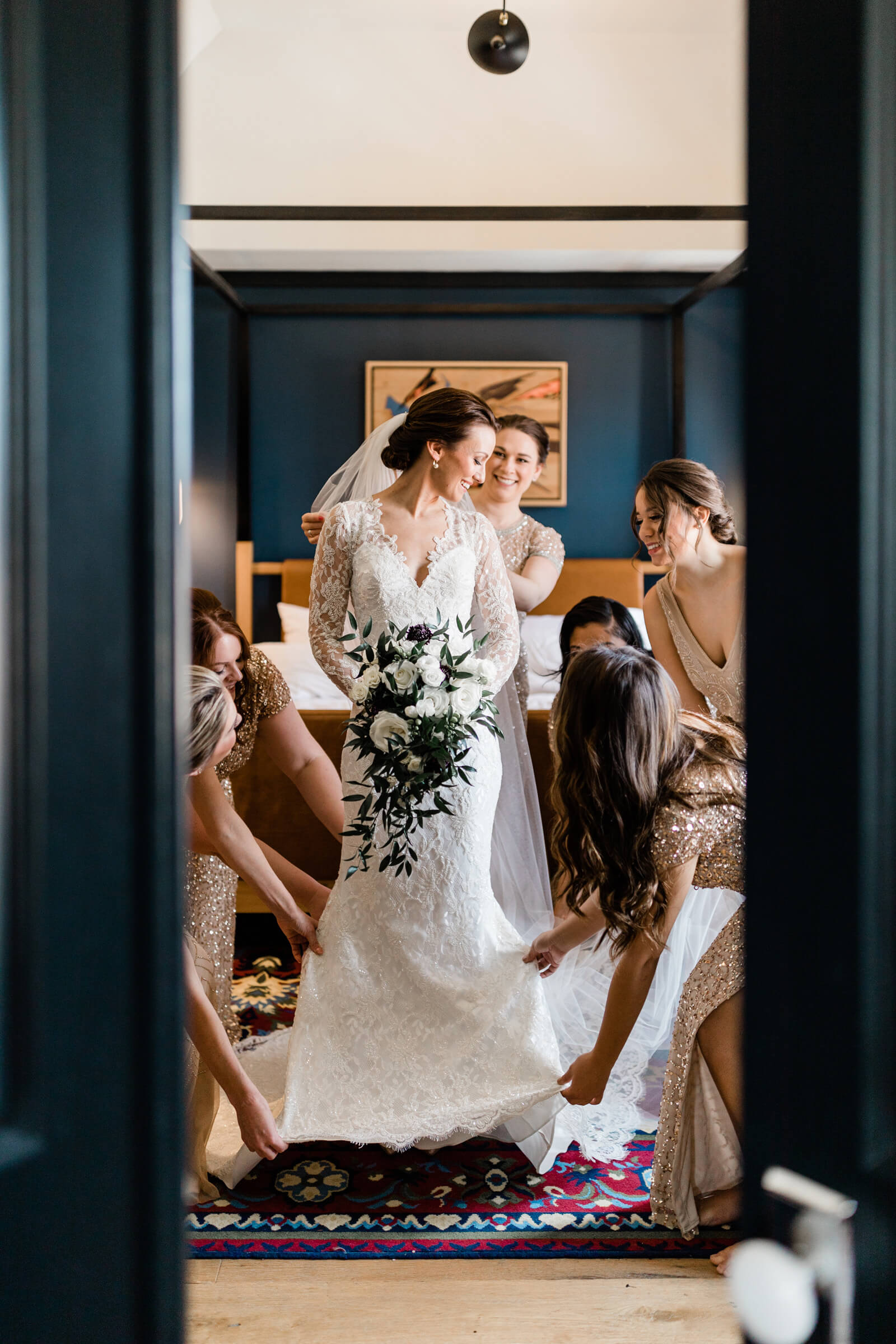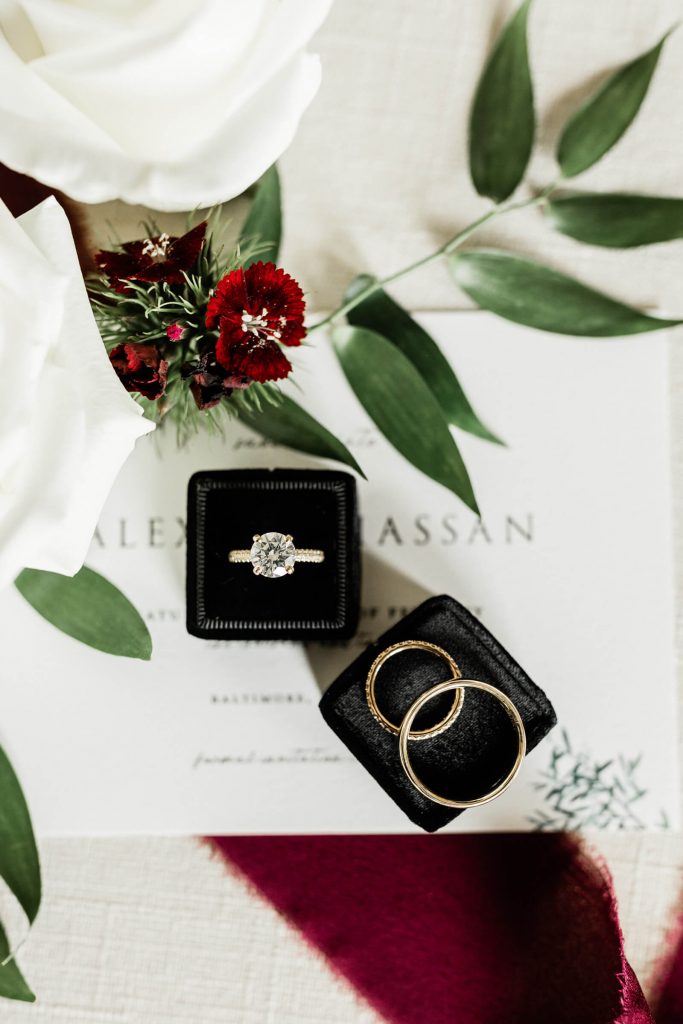 How You Met We met in 2015 on a popular dating app and got together for drinks at a local tequila bar shortly after. At the end of the night, I offered to drive Hassan back to his house but not before we had gotten stuck in the nearby parking garage (this would not be the last time this happens!). We continued dating for several months before making it official.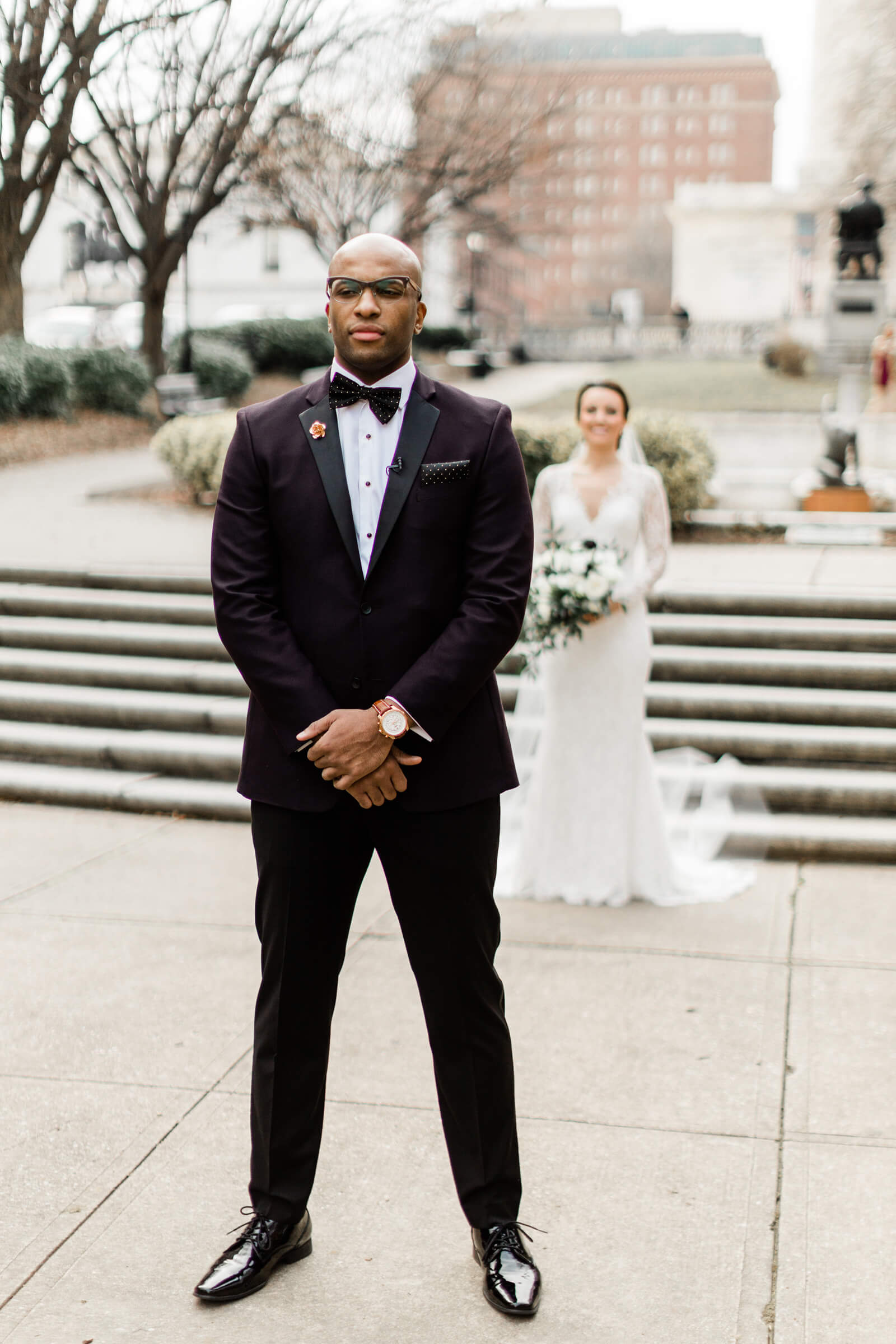 The Engagement In March of 2019, we spent the morning doing all of our favorite things—brunch at our favorite restaurant and traveling around D.C. to take photographs of the most "Instagramable" murals in the city for my photography class. However, Hassan had a hidden agenda in mind as we ventured to the National Arboretum to explore the Capitol Columns. While capturing some amateur photos of the historic structure, Hassan pulled me aside, summoned the courage to speak from his heart and popped the question. And, of course, I said yes! (I cried a little too).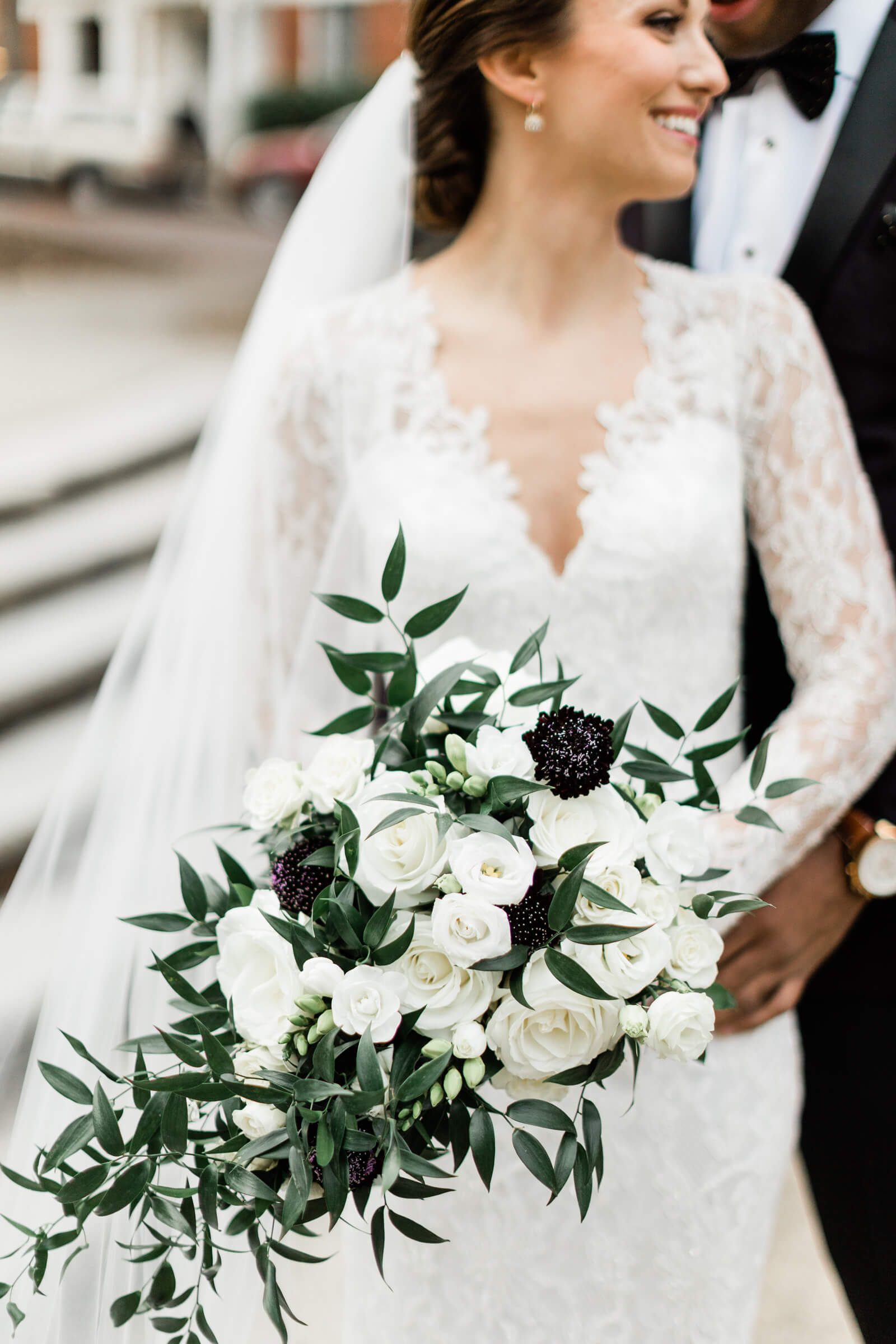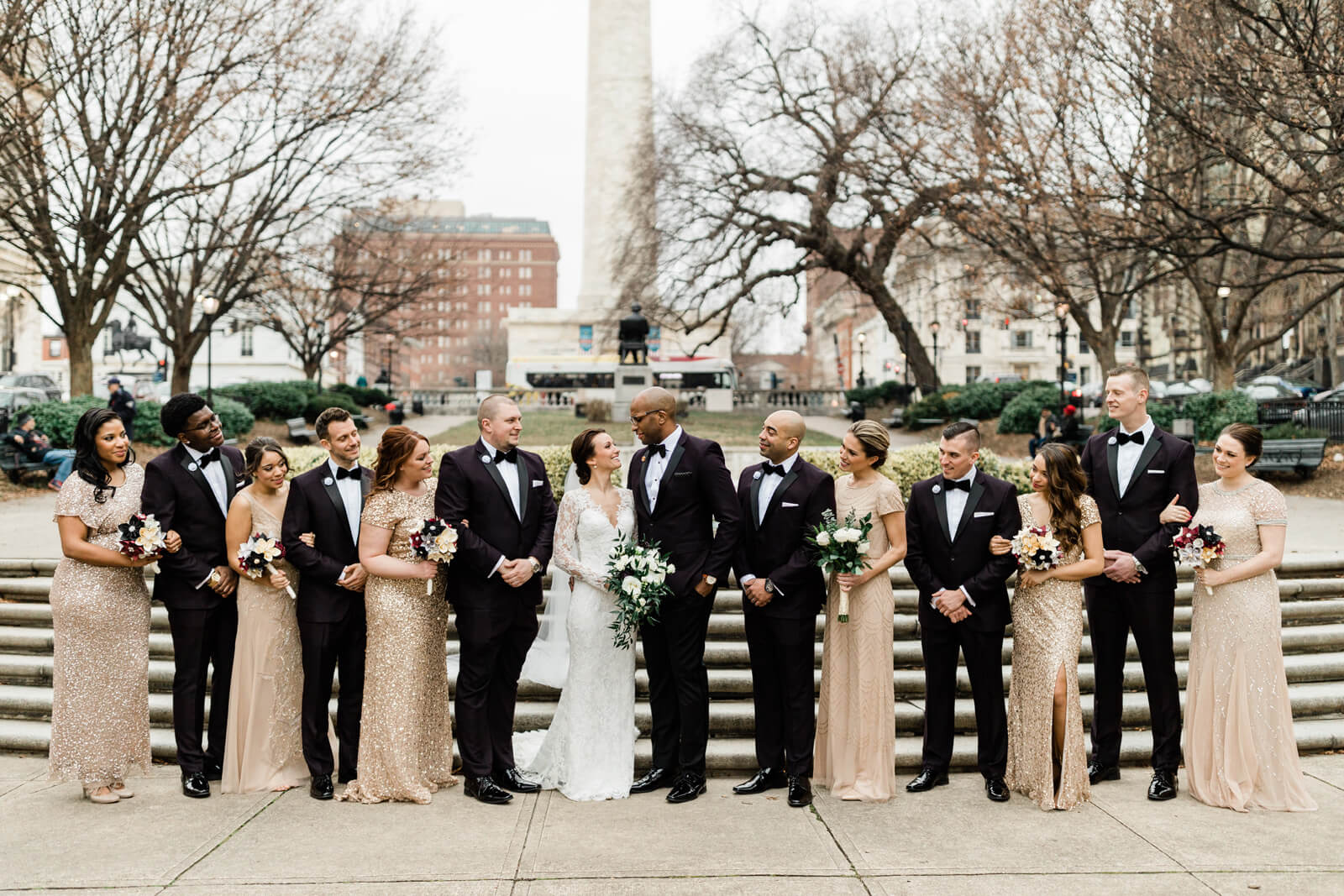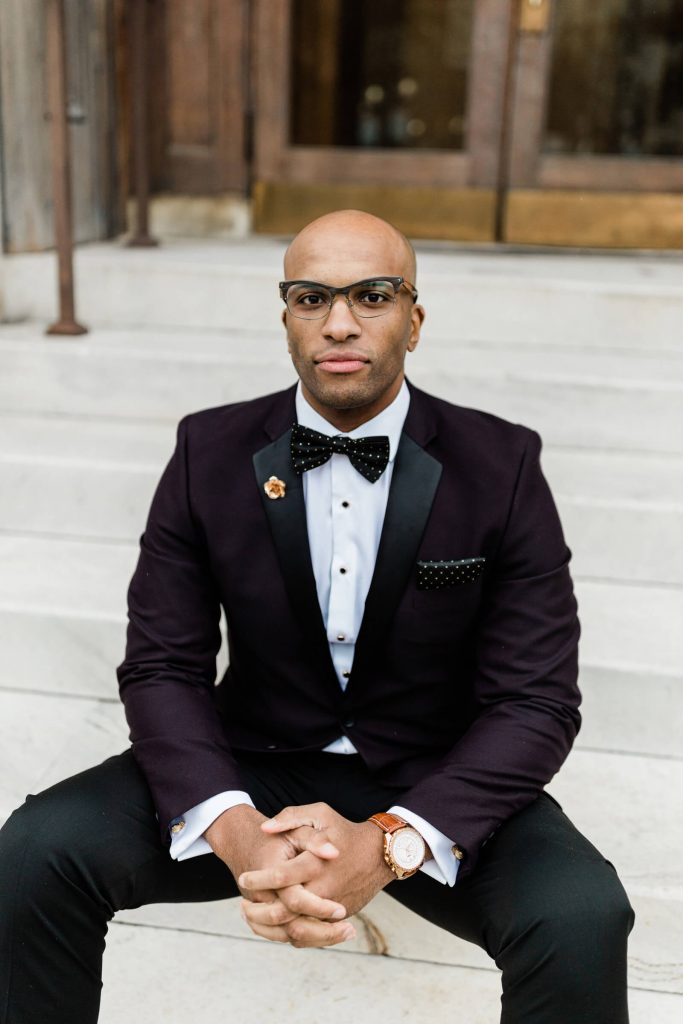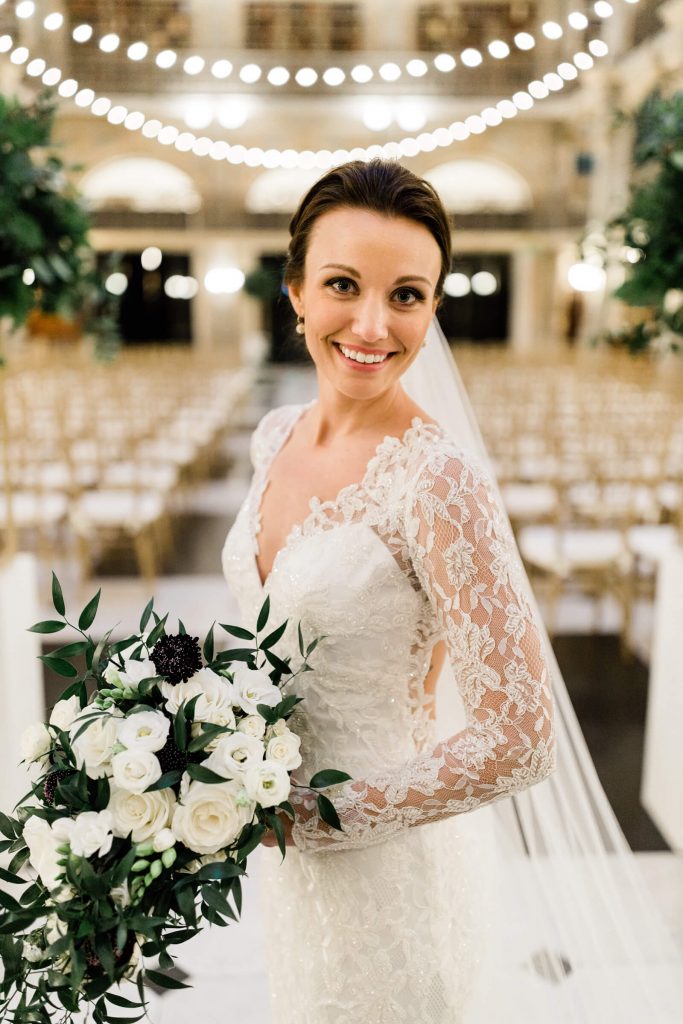 Wedding Design Inspiration Our venue, George Peabody Library, served as the main inspiration. I am a true bookworm, so we let the stacks serve as the most beautiful backdrop. We kept the rest of our details simple. I wanted everything to feel timeless and elegant.
Favorite Details The venue was easily our favorite detail. The books created the atmosphere we were looking for. I also loved my dress and my bouquet. I have to say that I also loved the velvet tablecloths that we decided on because they brought such warmth into the space.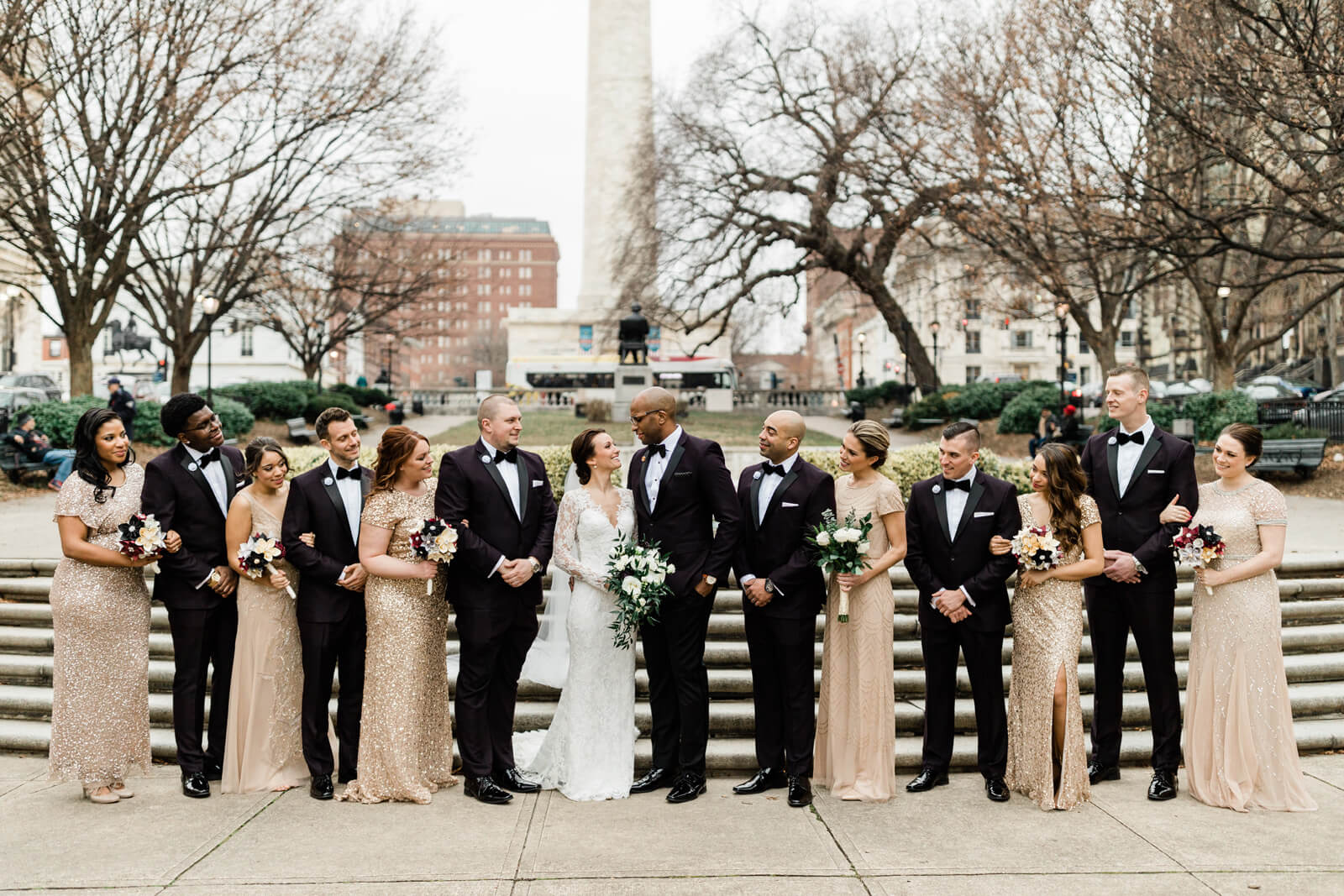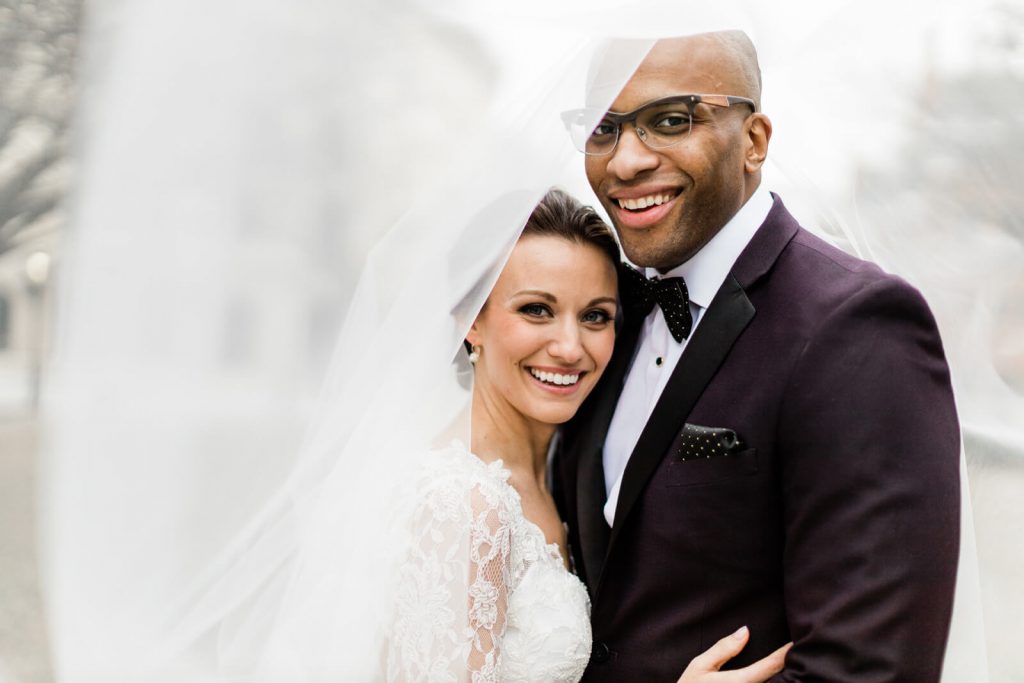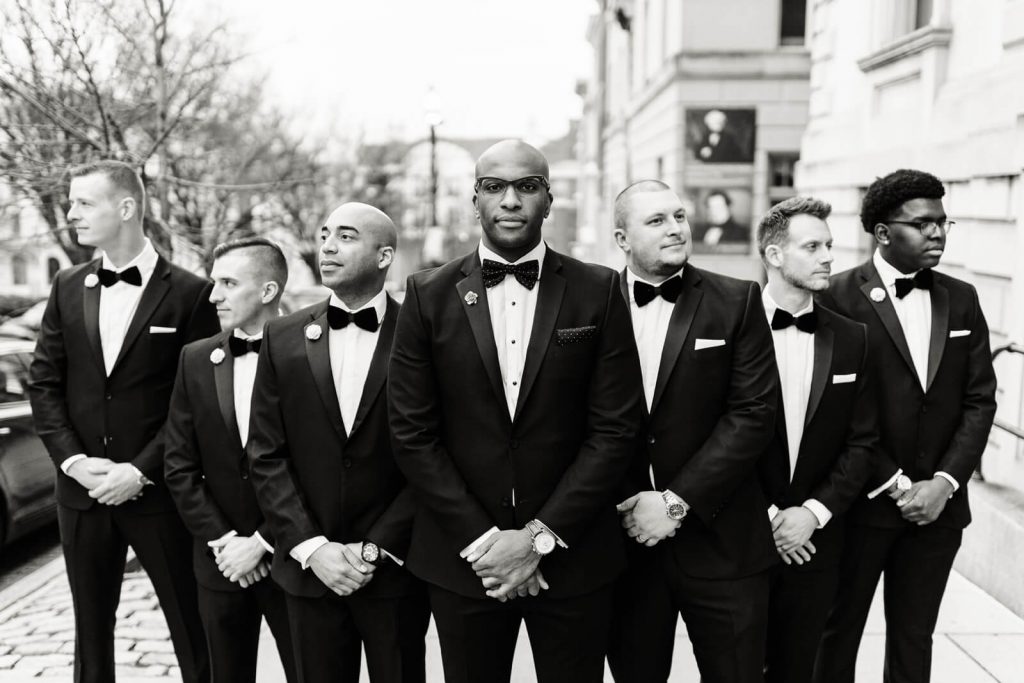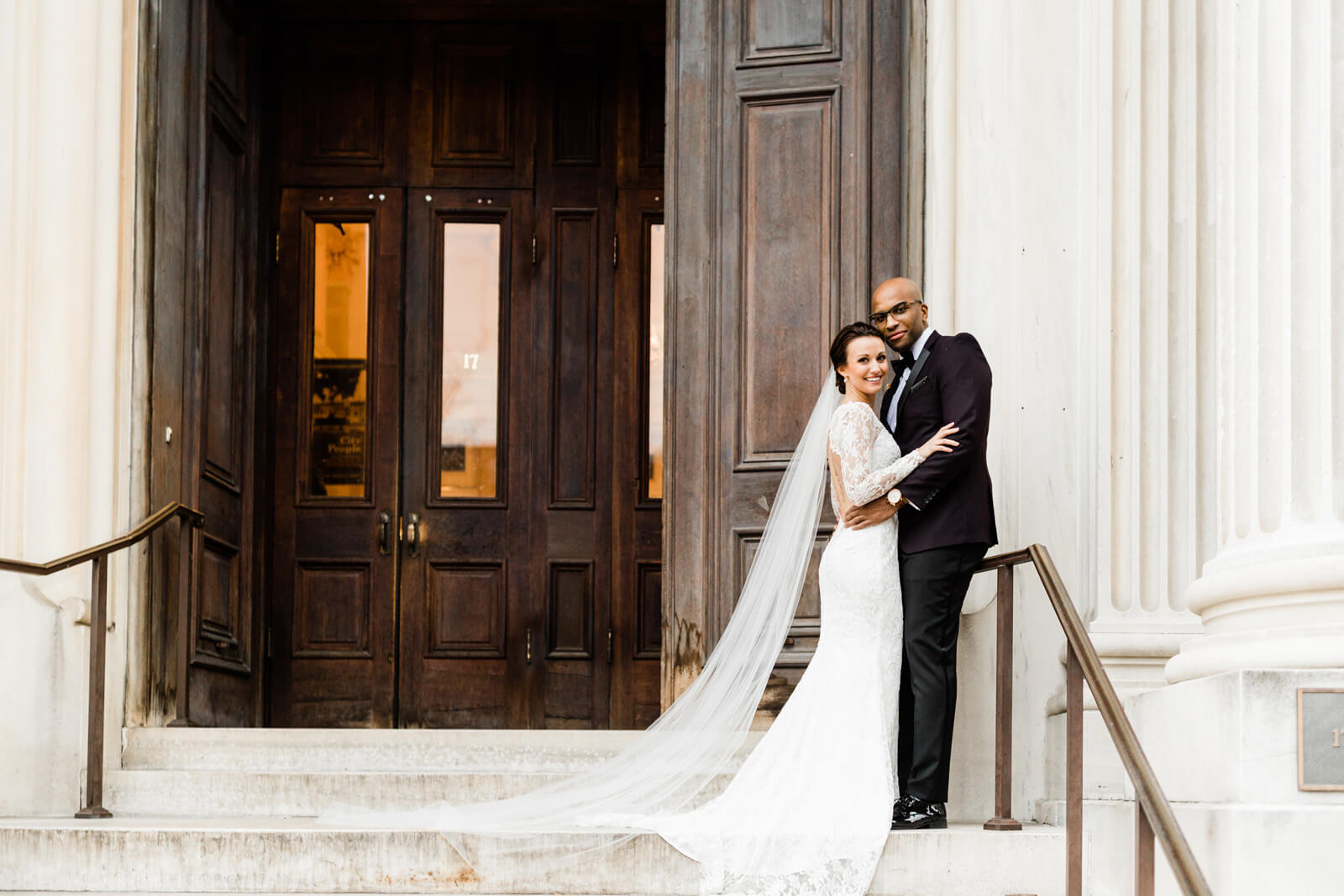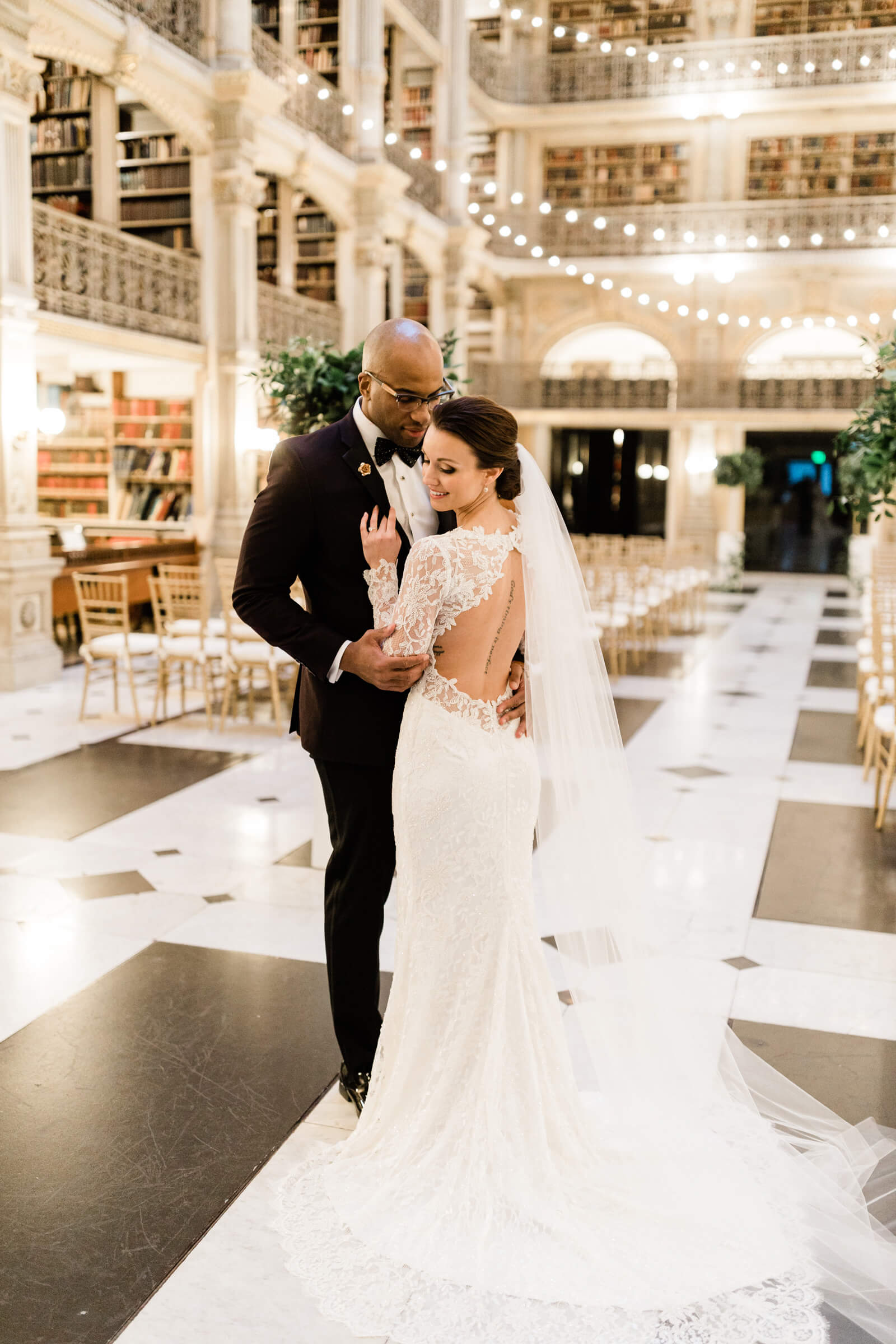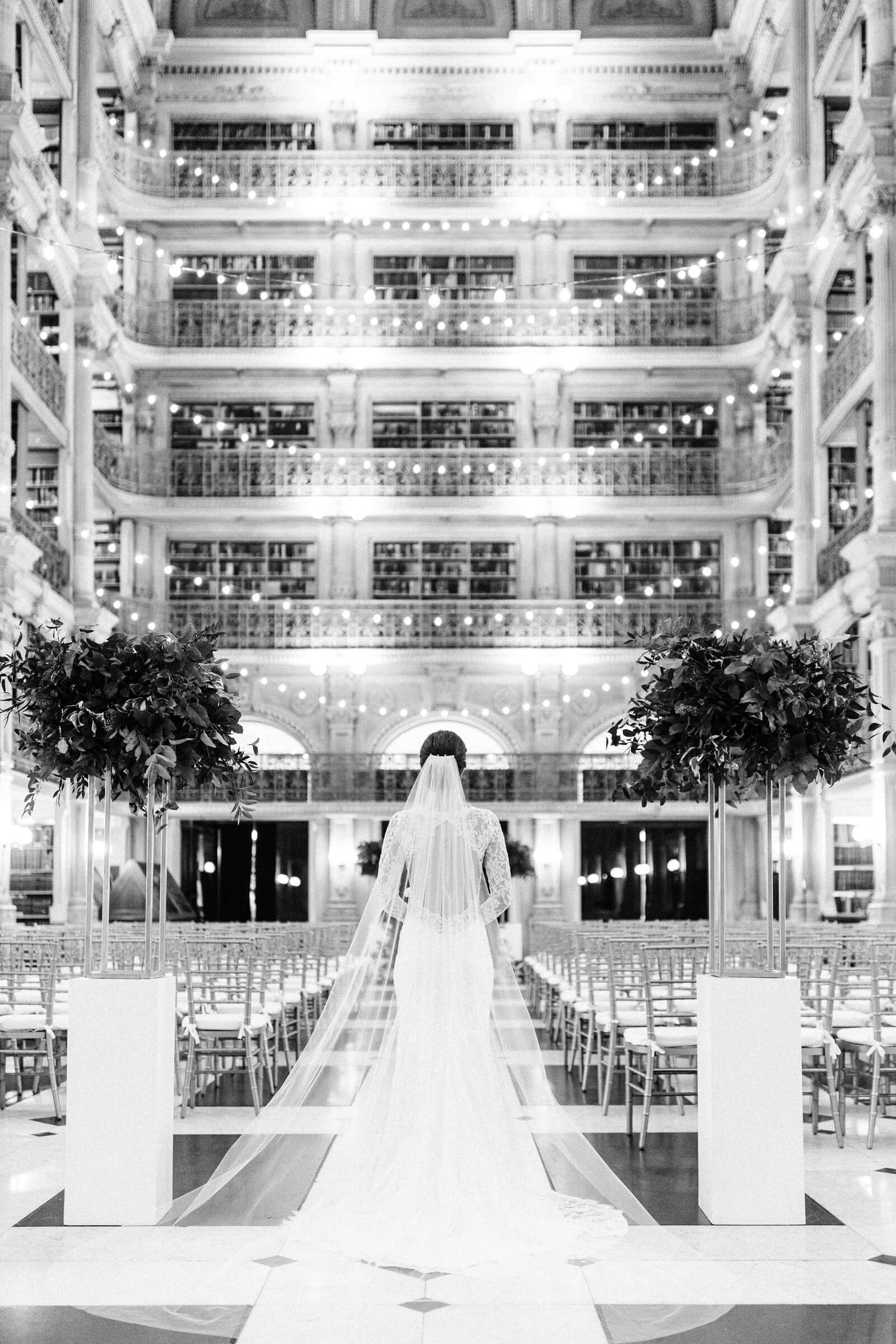 What Was Unique and Special About Your Wedding Day  There were so many special moments from our wedding day, but there are two that stand out. Hassan's grandmother, Sukari, was unable to travel to be with us in person, but she prepared the most beautiful speech that our DJ shared during the ceremony. Hearing her voice made us both emotional and we were so happy she was able to be a part of our day, even from afar. The other special moment was my father/daughter dance. I chose a song that my dad and I used to sing when I was a little girl and added voice overs from home videos. It was a real tearjerker.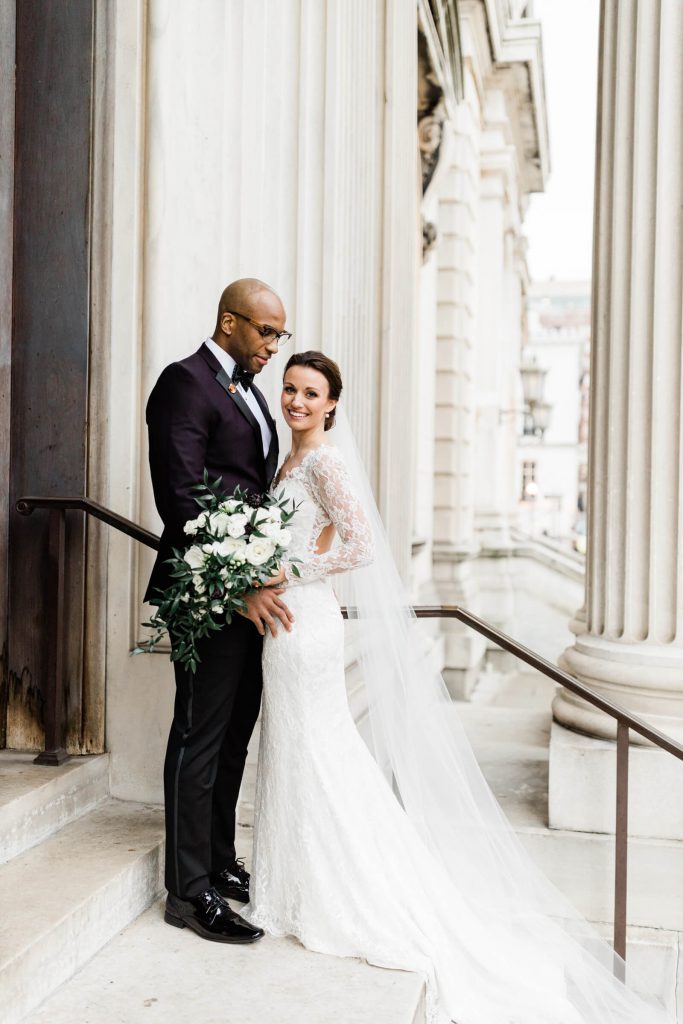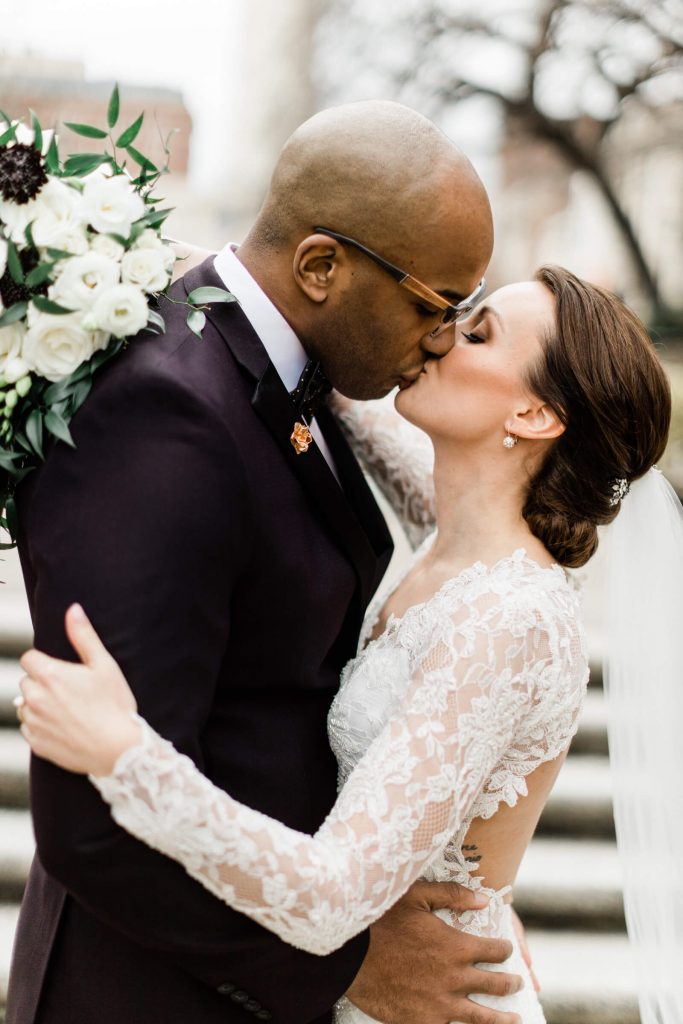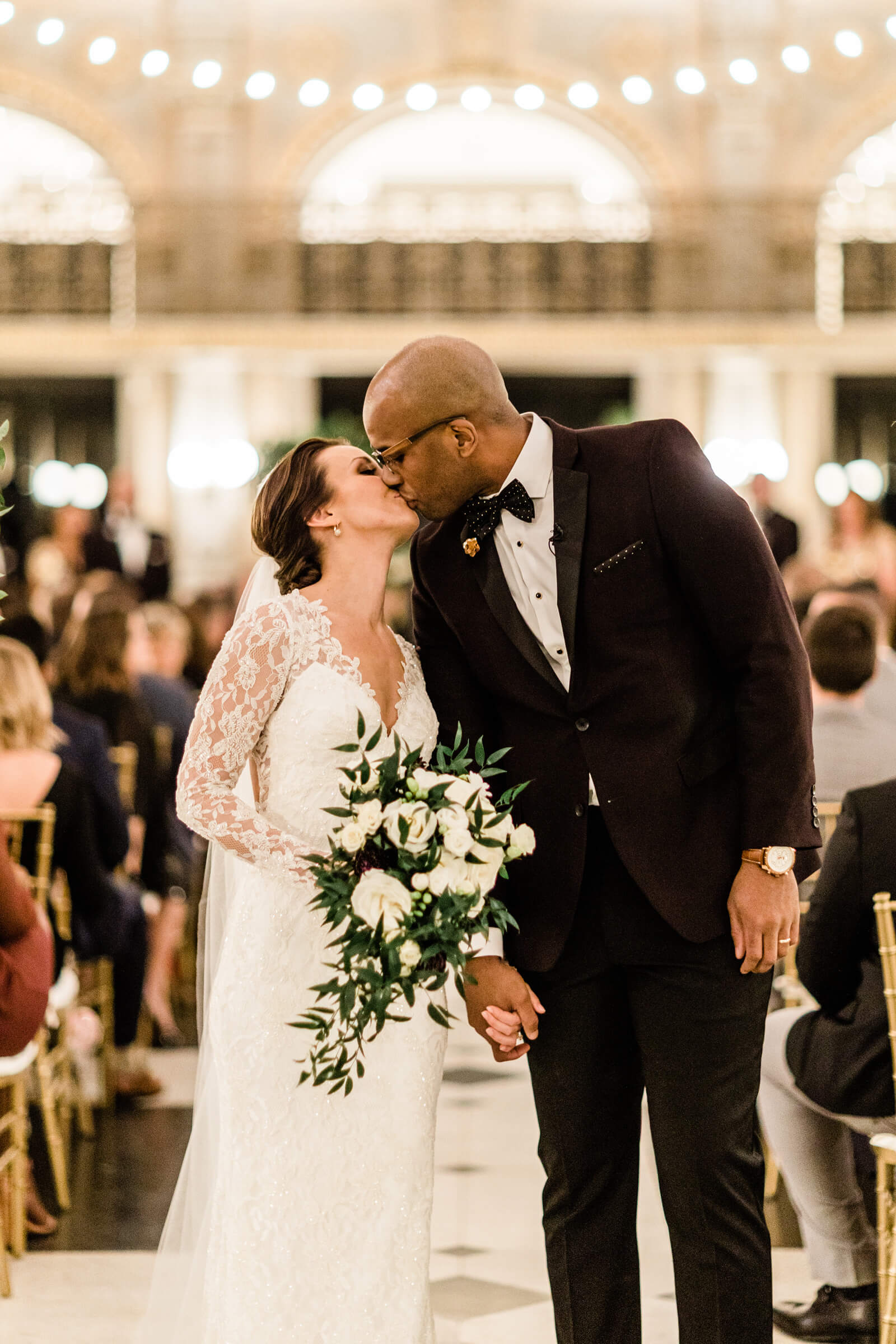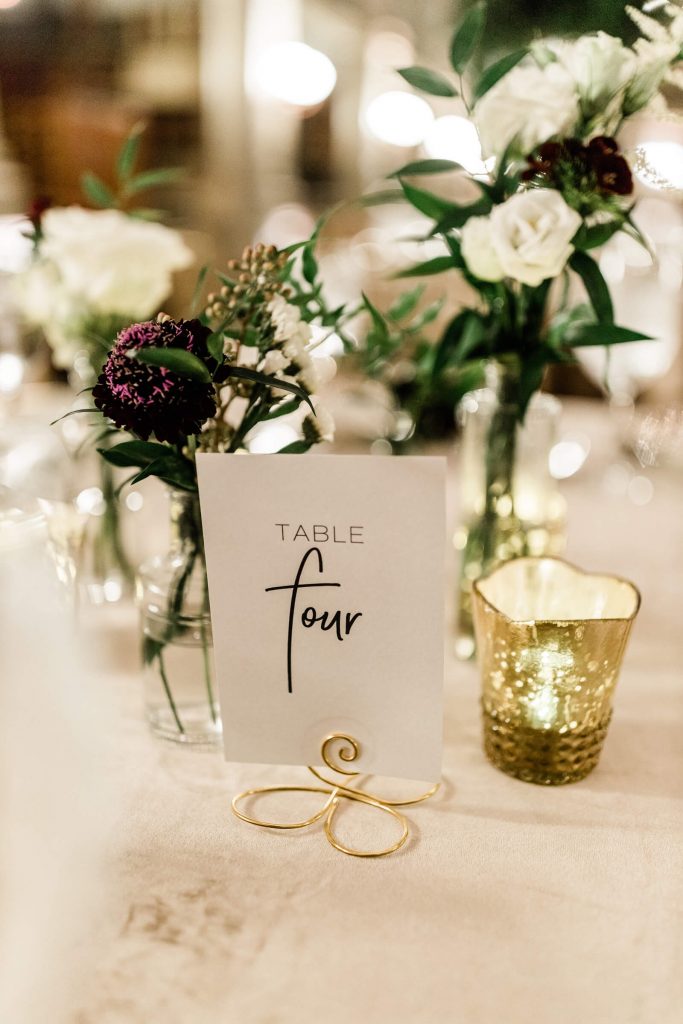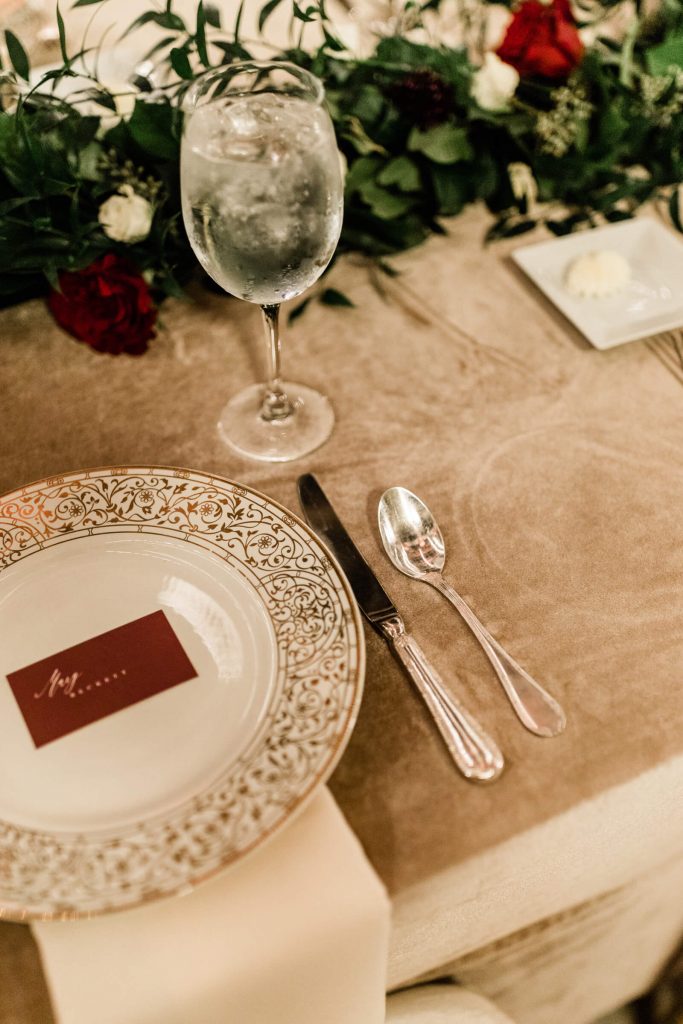 Most Unexpected Event On Your Wedding Day Hassan and I both copied our vows into small vow books, at my request. I collected them on the day of the wedding for our photographer to incorporate into pictures. However, there was some miscommunication and I never planned to bring the books to the ceremony. So, when it came time to read our vows I was the only one with a paper copy of my vows. Hassan is always prepared though and had a copy on his phone. We still debate over this today.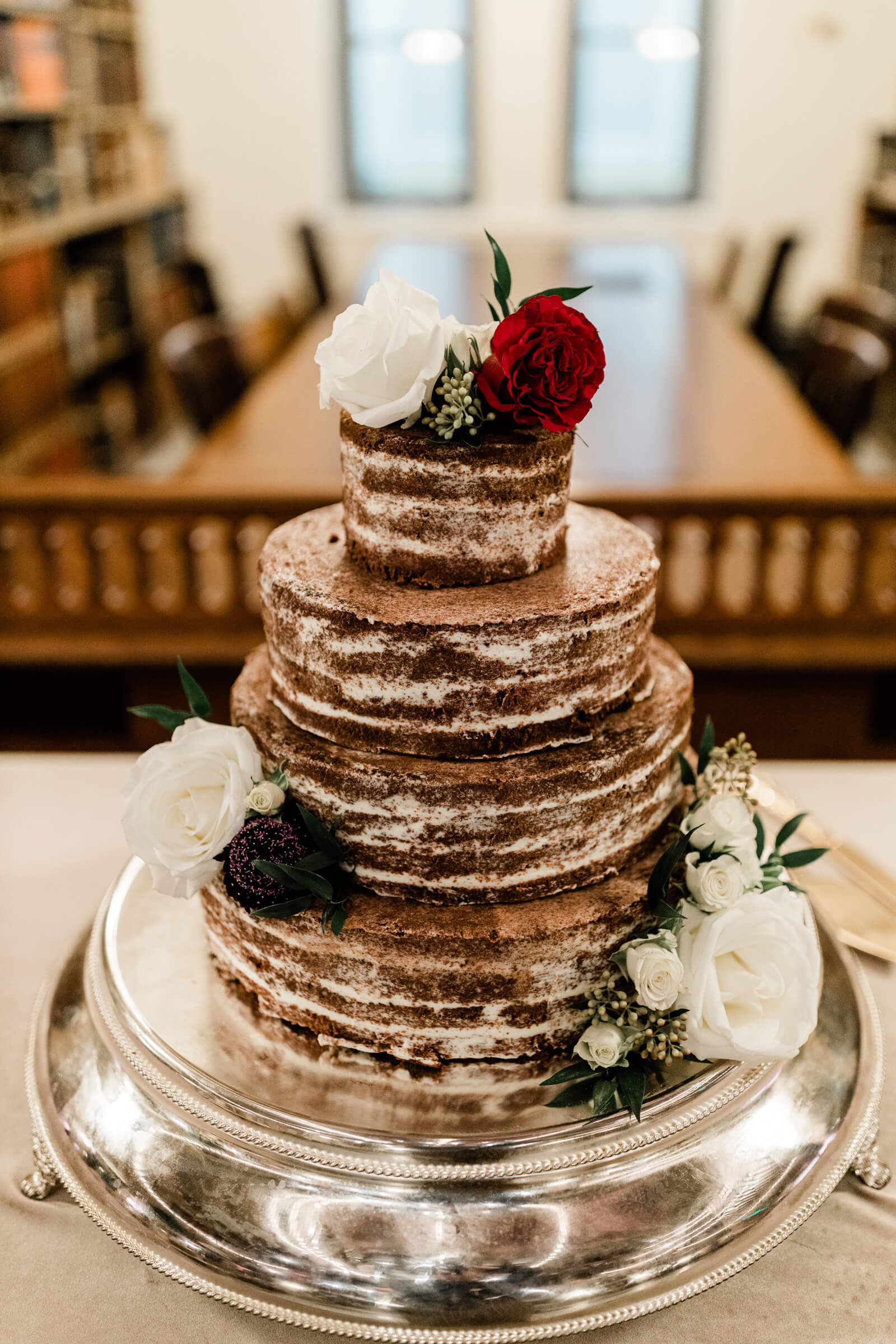 Piece of Advice My advice would be to spend time researching and talking to your DJ/band. They are ultimately the one who will get your party started, interact with your guests, and keep people on the dance floor all night long. DJ Mova was absolutely amazing. I couldn't recommend him enough to future couples.