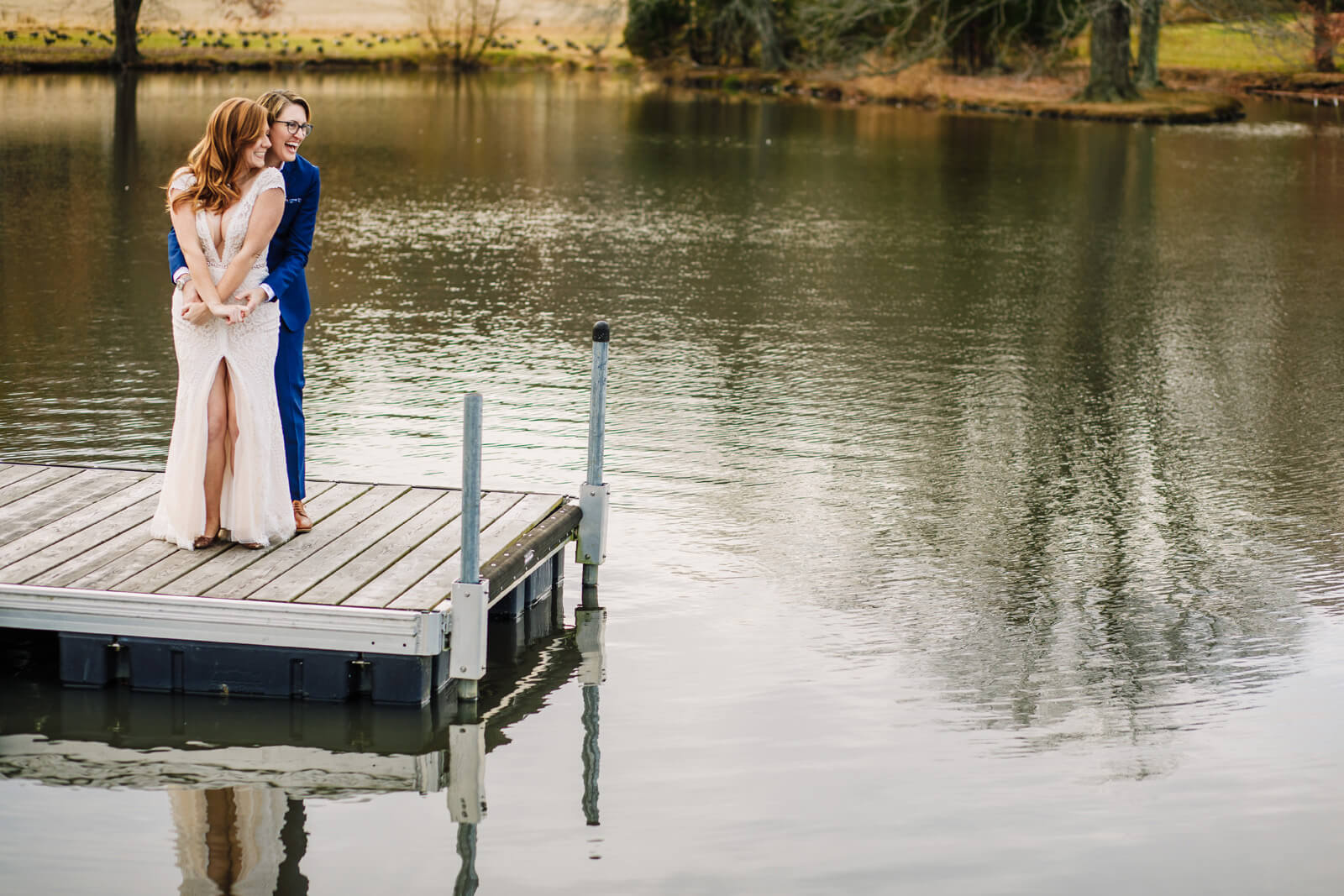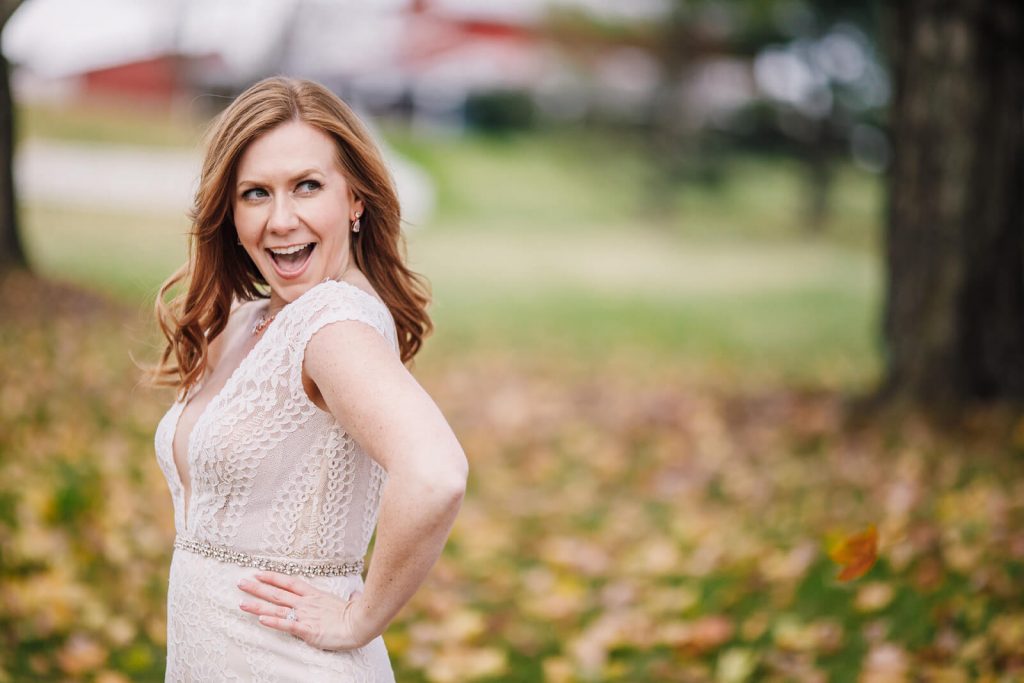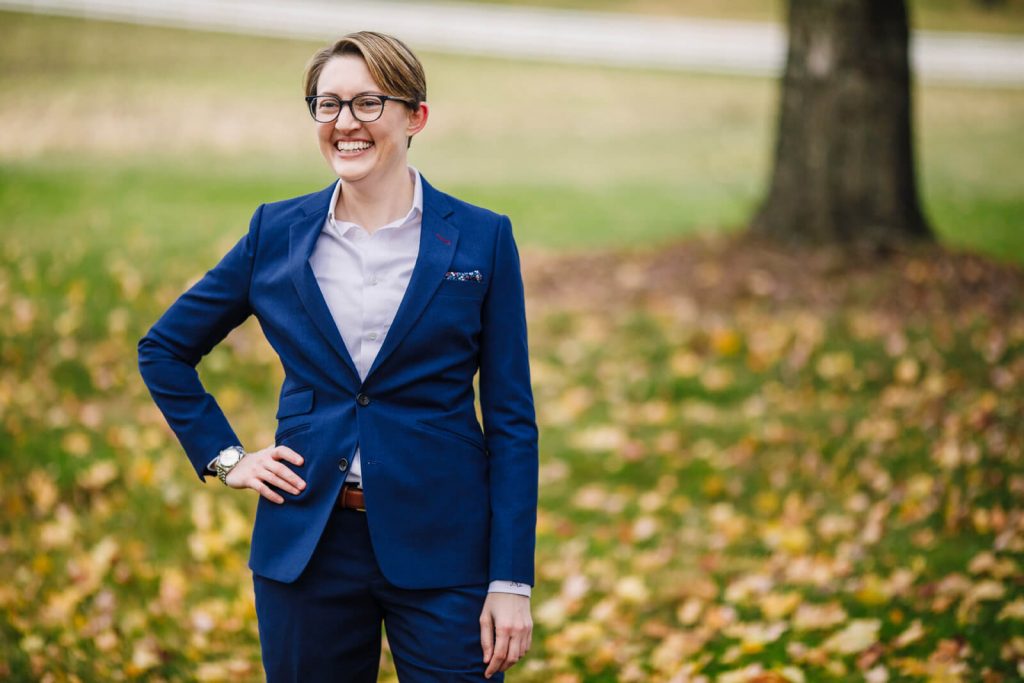 Occupations Carly is a professional photographer; Shannon is a nurse practitioner in cardiology
Wedding date November 9, 2019
Number of Attendees 55
How You Met I wrote all about it in my blog "500 Weddings to I Do" for Baltimore Weddings. You can find the (adorable) story here.
The Engagement We got engaged on May 19, 2019—the first anniversary of the day we met.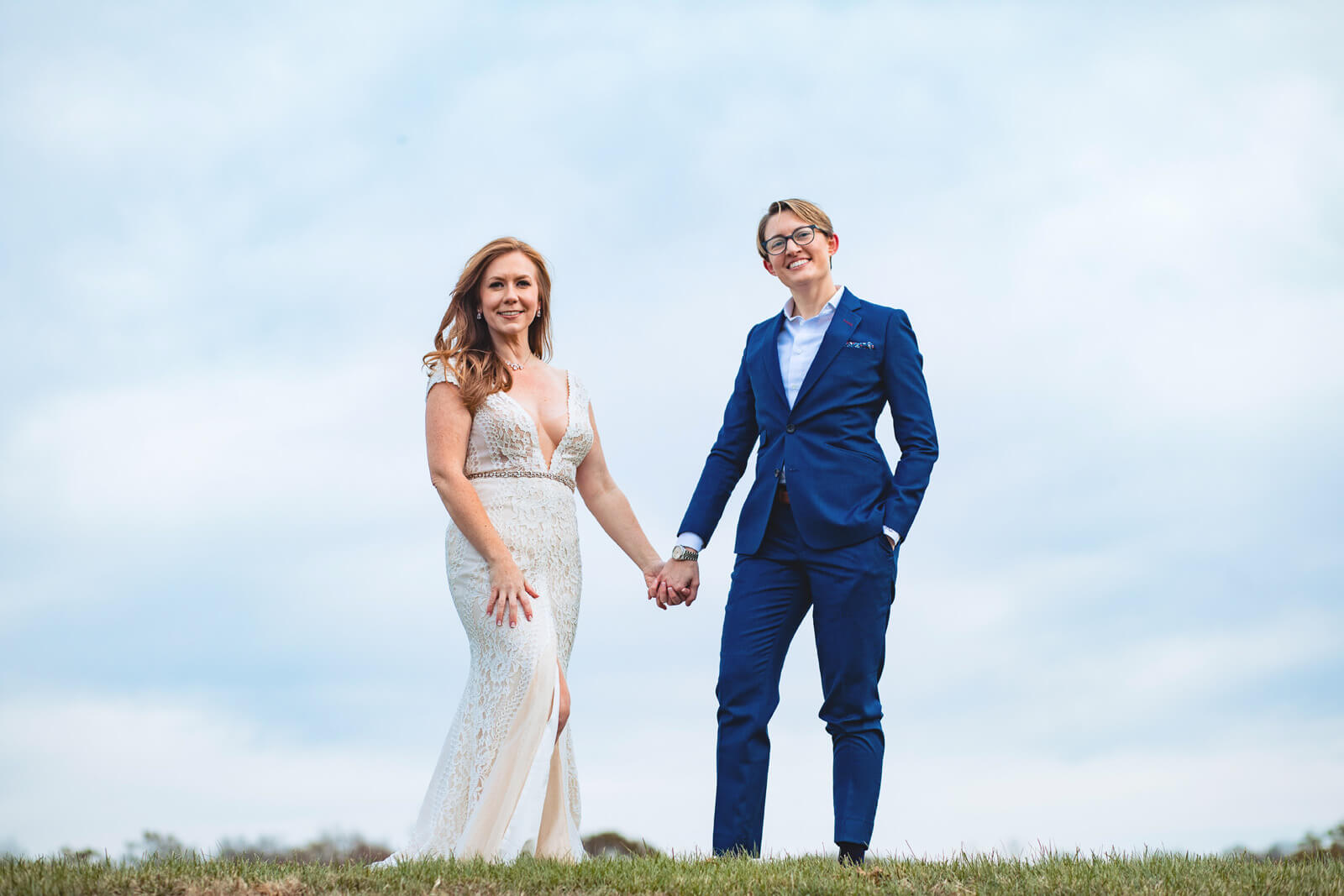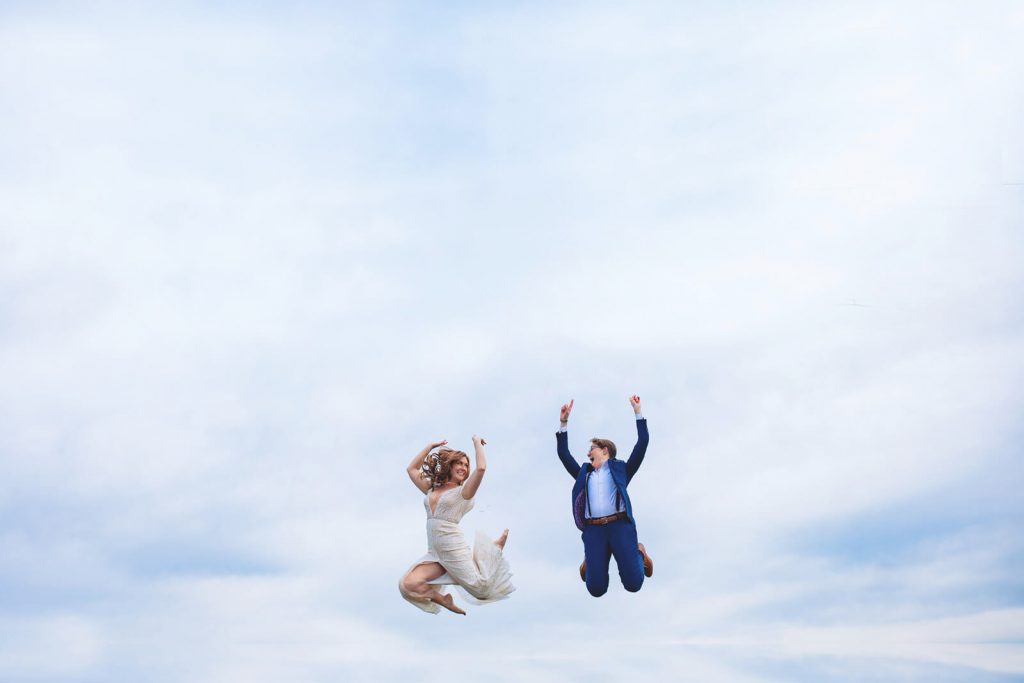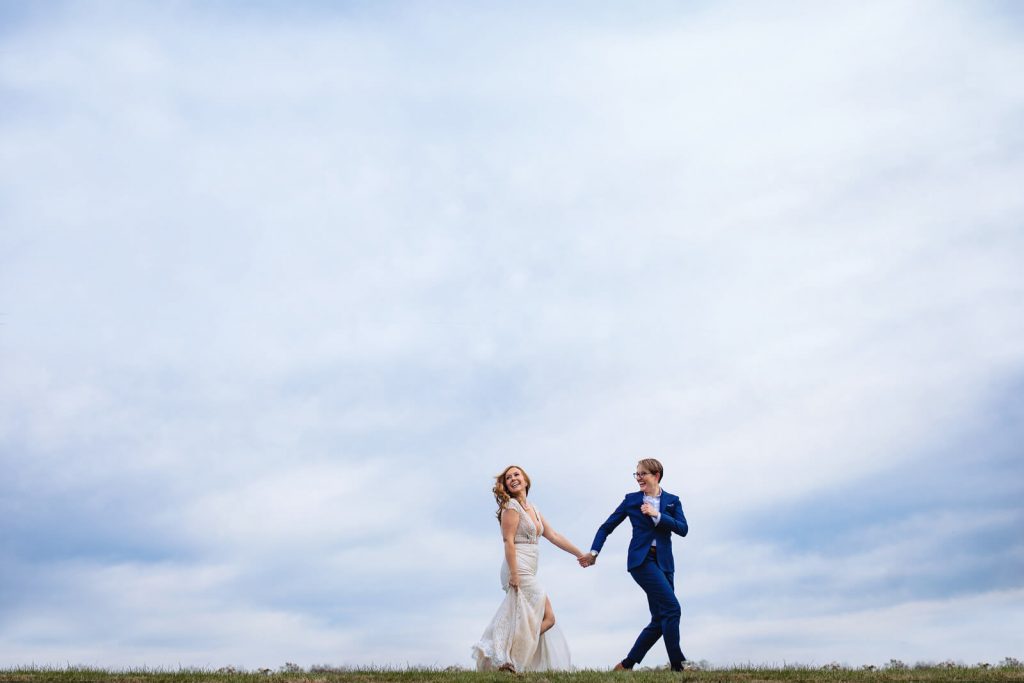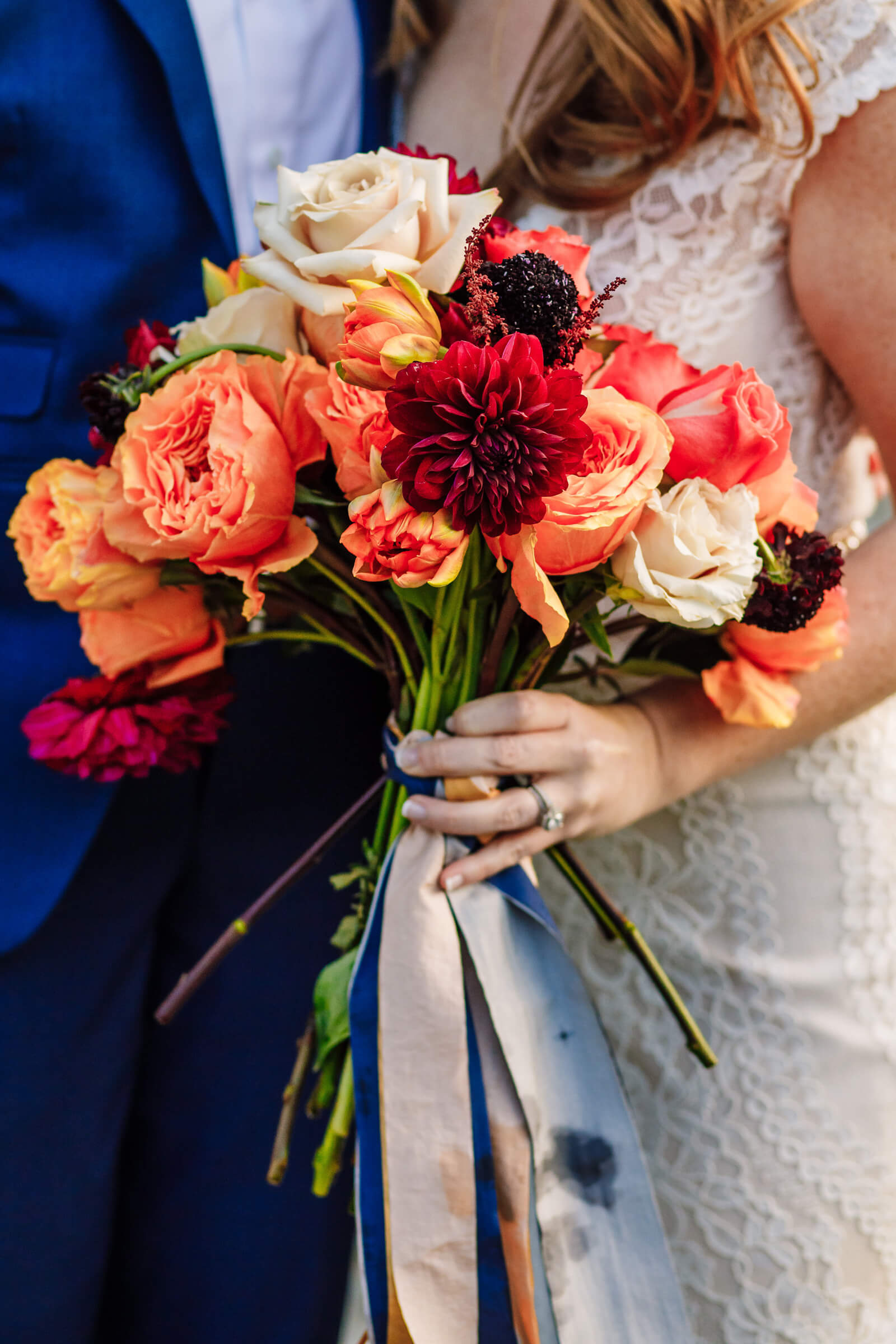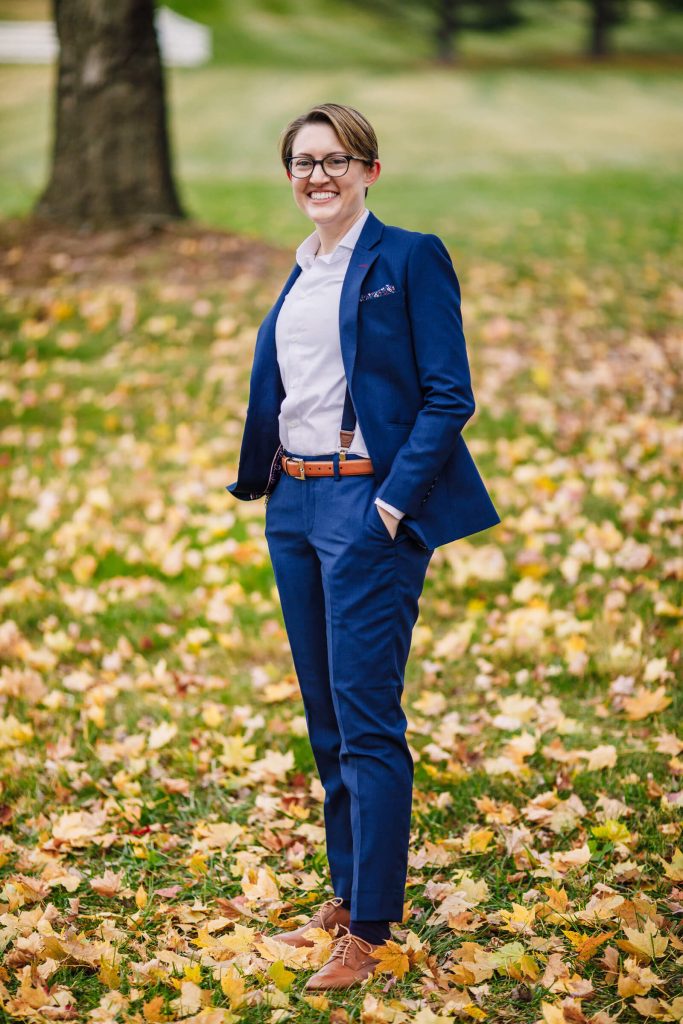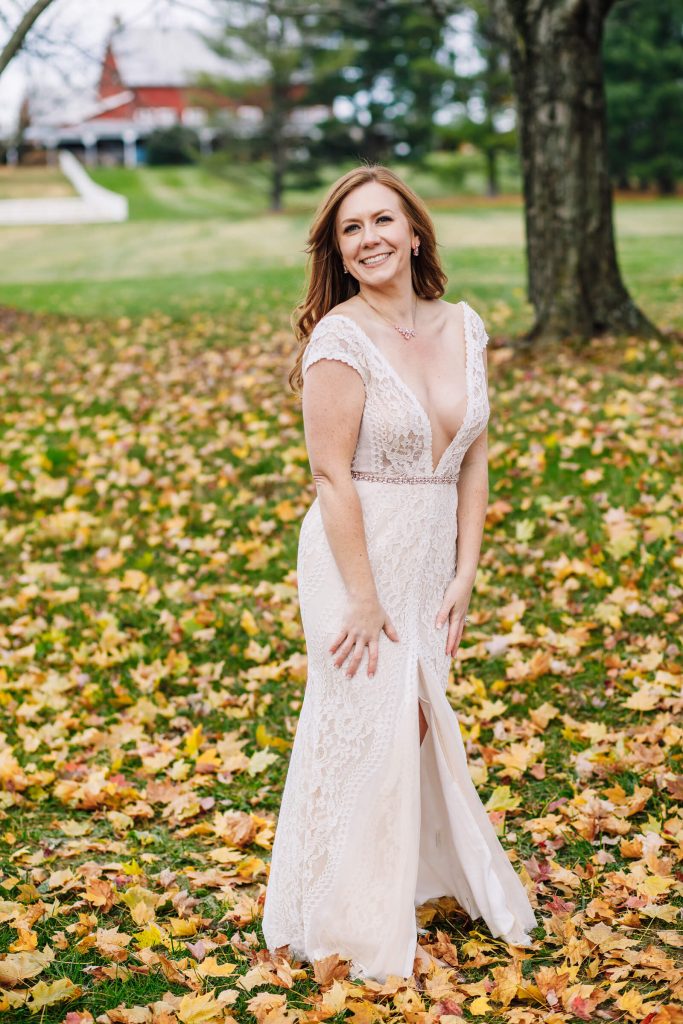 Wedding Design Inspiration Intimate autumn vibes
What Was Unique and Special About Your Wedding Day We wanted our day to be an explosion of love for all our guests. We began the day with a yoga session for everyone staying at Tusculum. Our guests were welcomed to a champagne gathering before our ceremony inside to hug us before we got married. We walked through all our guests lined up in a receiving line to our ceremony alter and wanted all our guests standing and seated around us, interwoven into our ceremony.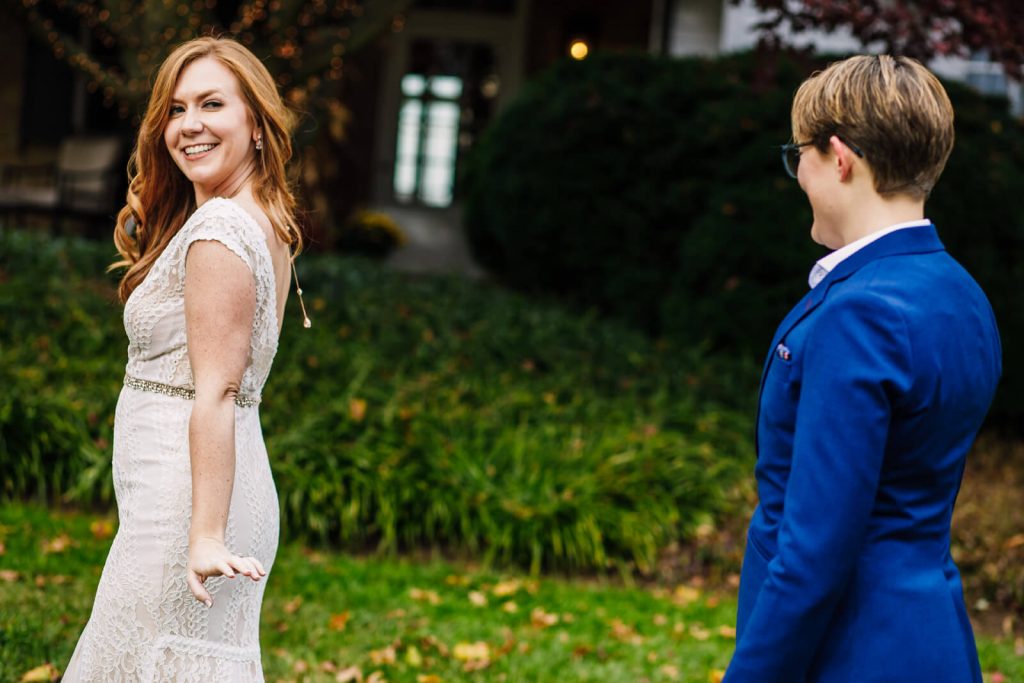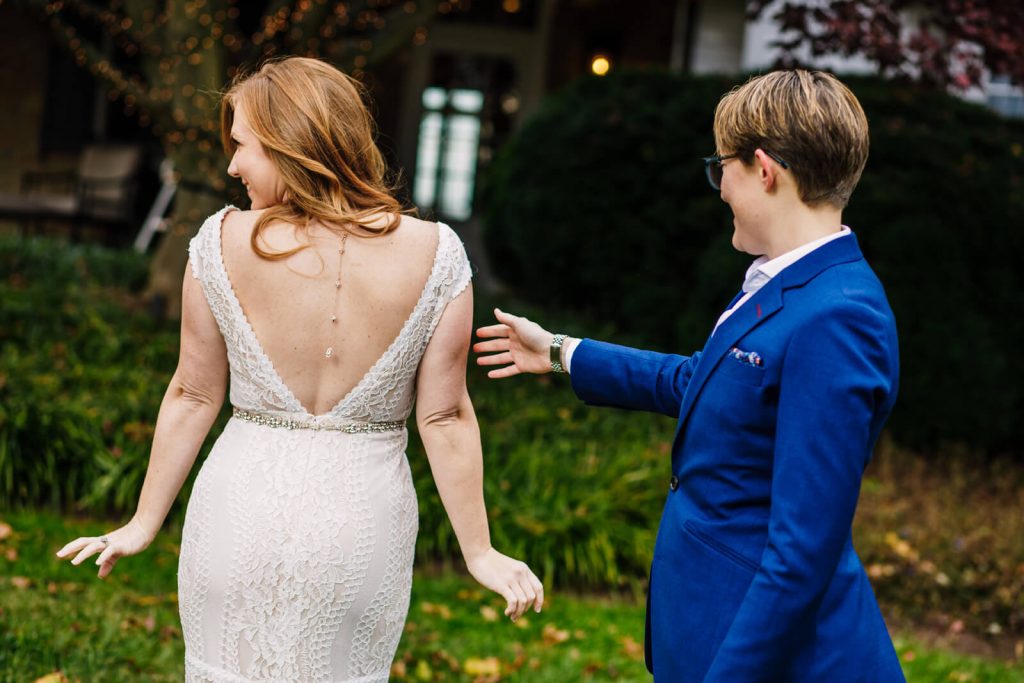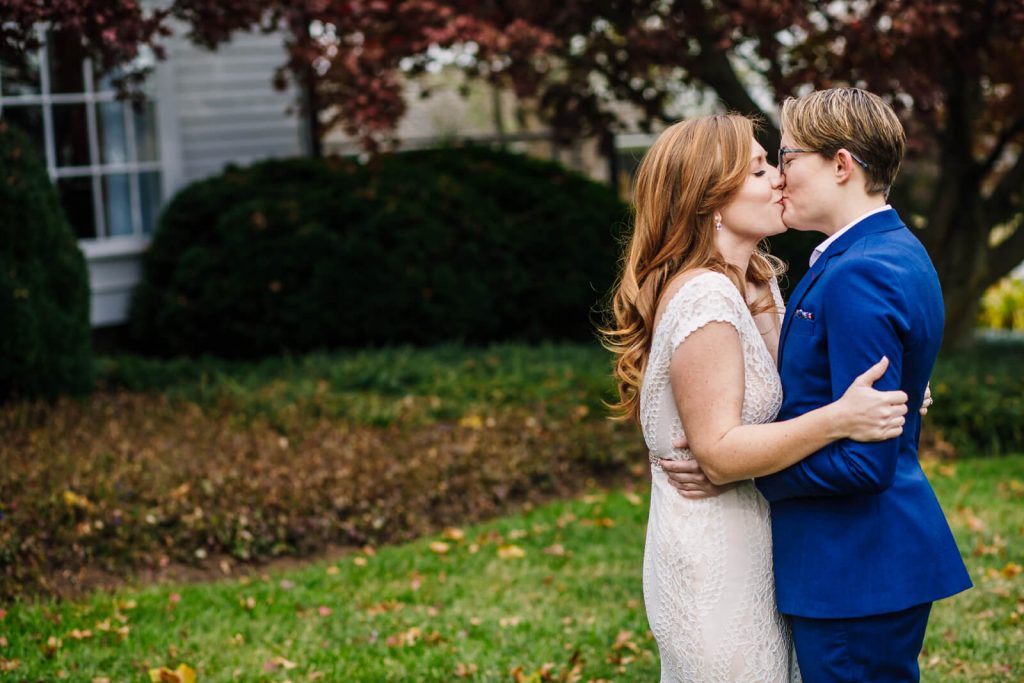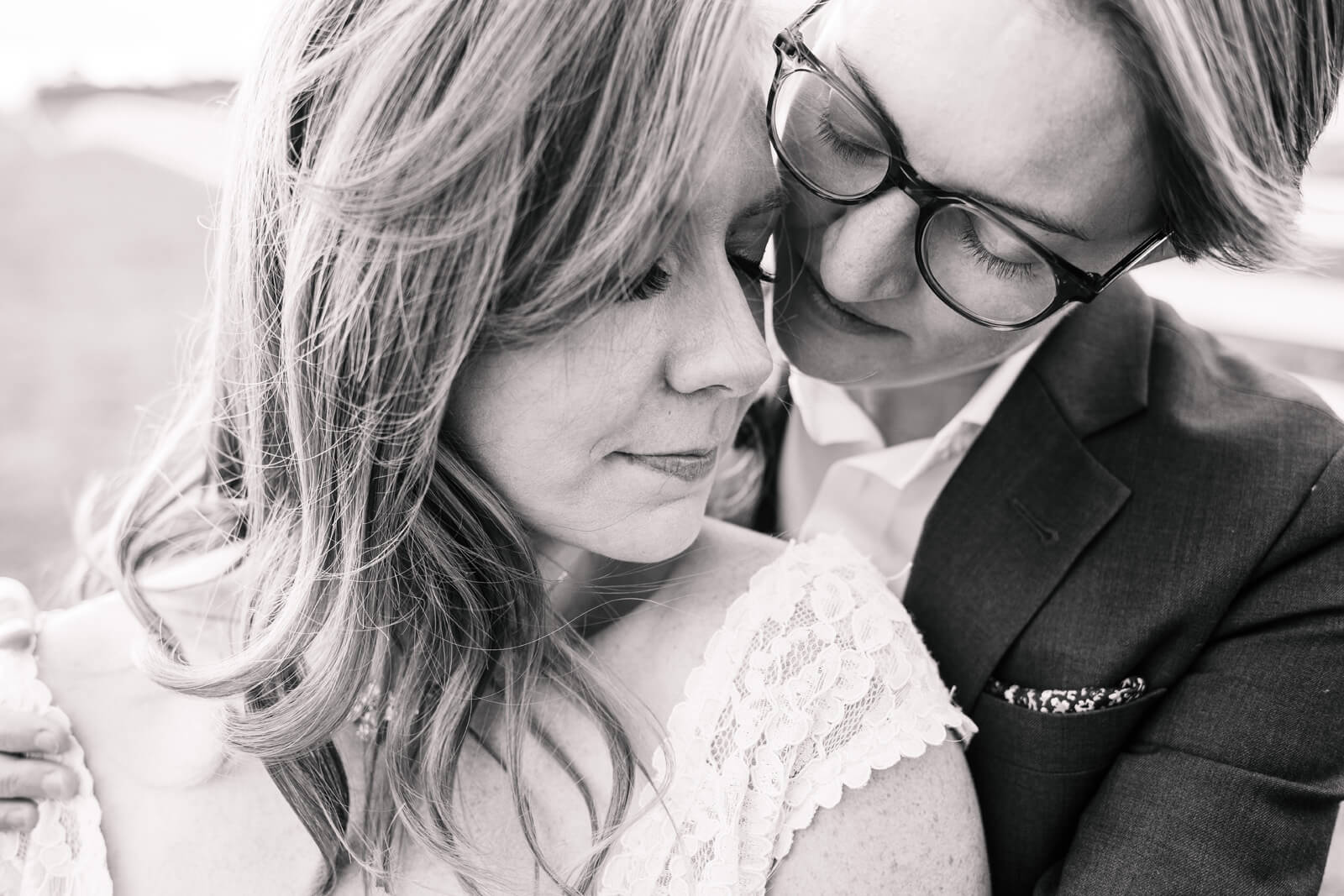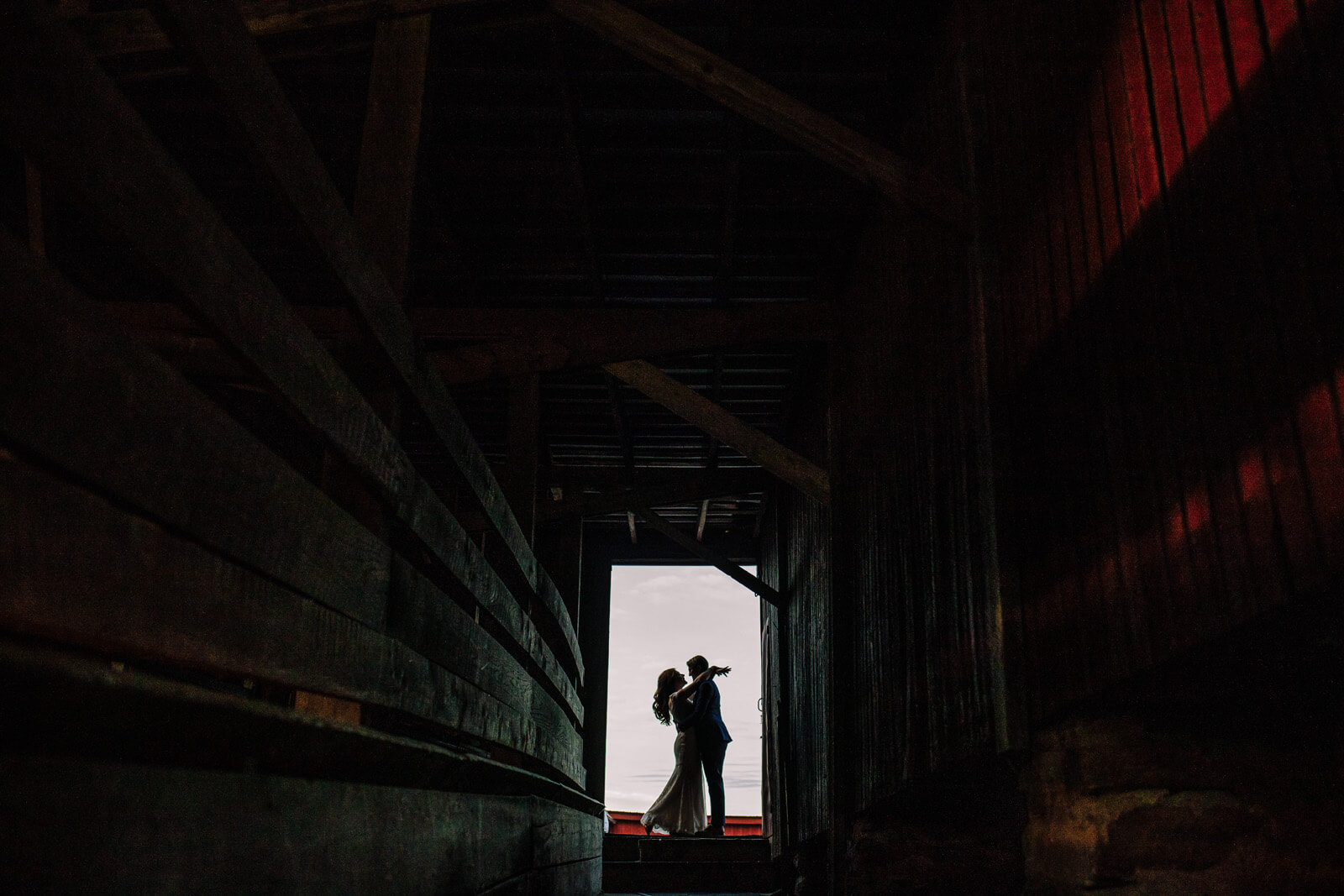 Favorite Details Loved the floral bouquet we created by taking a flower from each guest as we walked down the aisle to create Carly's bouquet.
Most Unexpected Event On Your Wedding Day We had a surprise pink dino that appeared on the dance floor!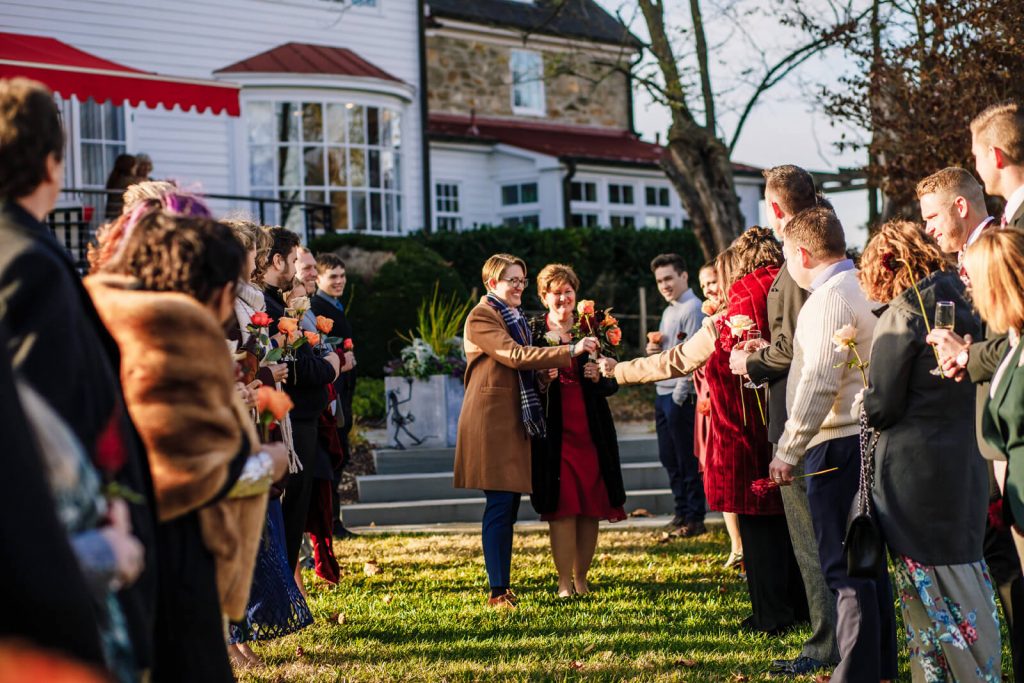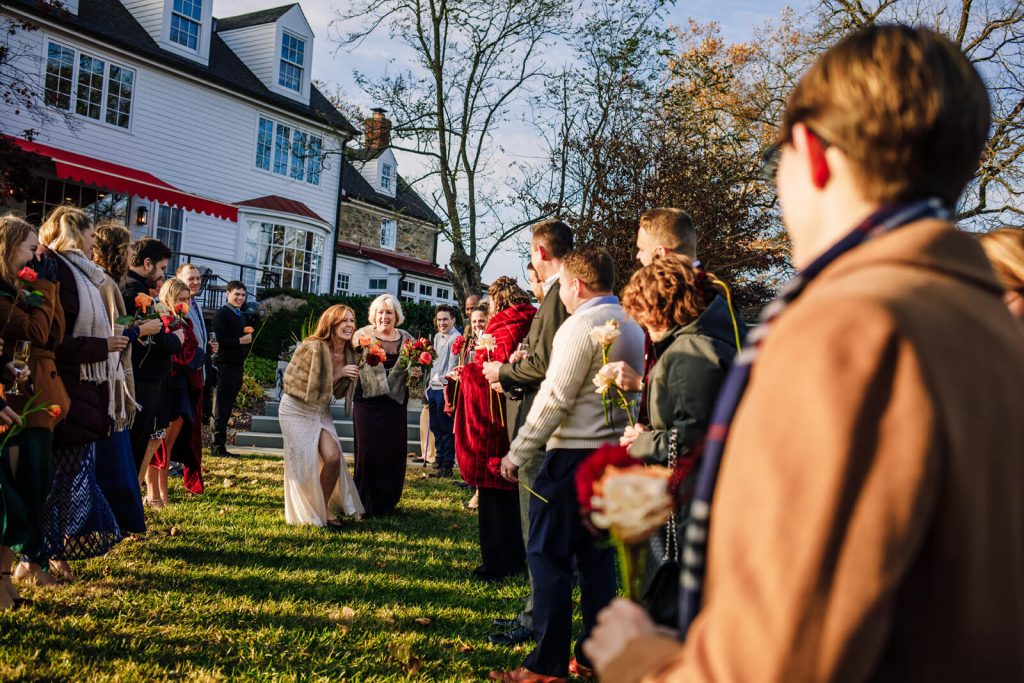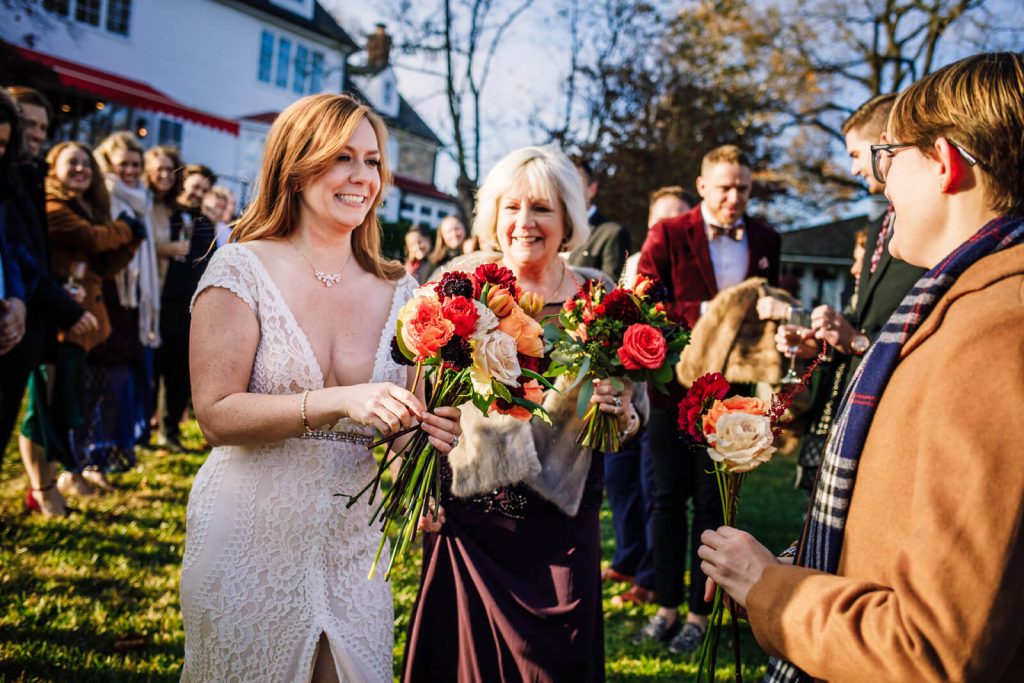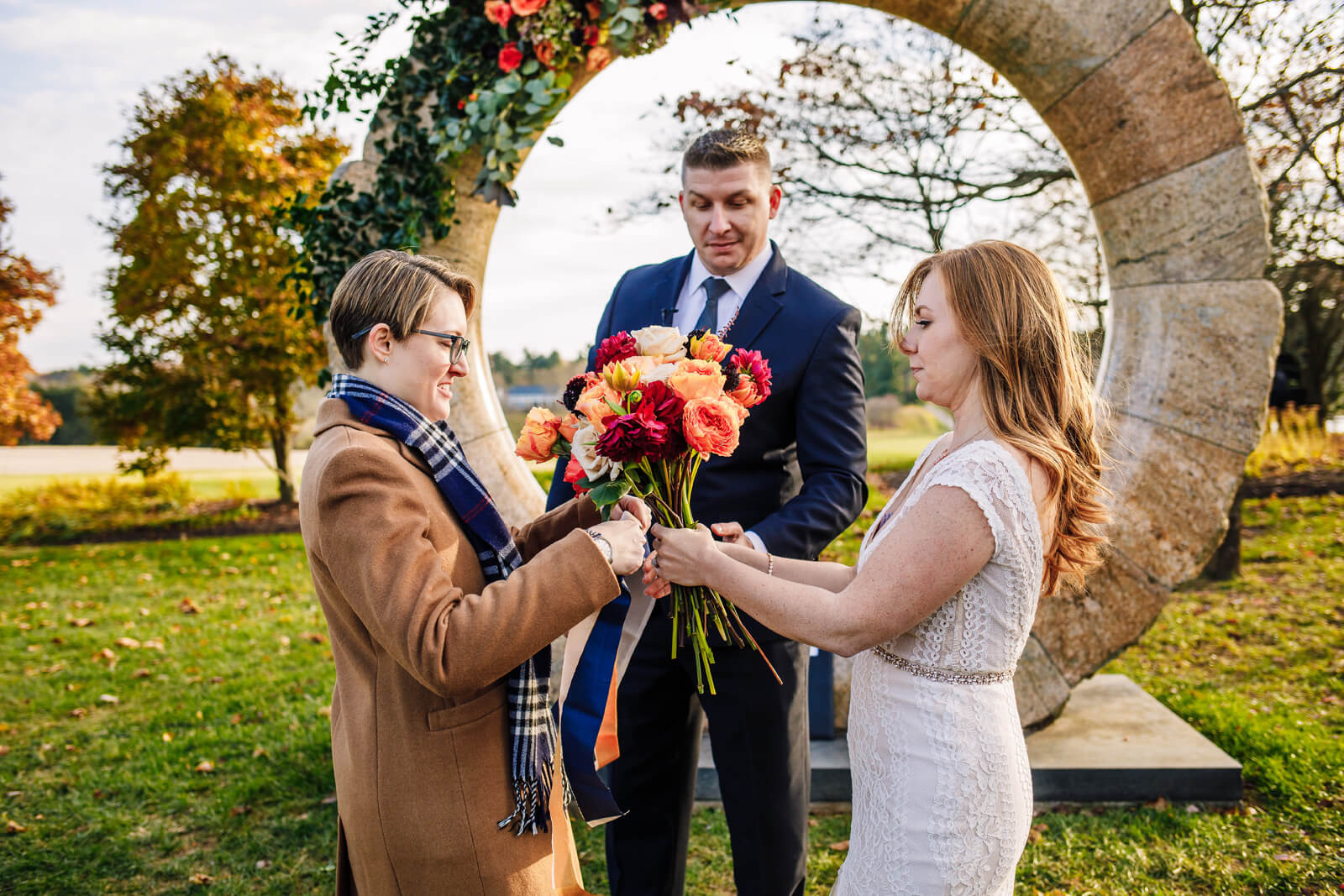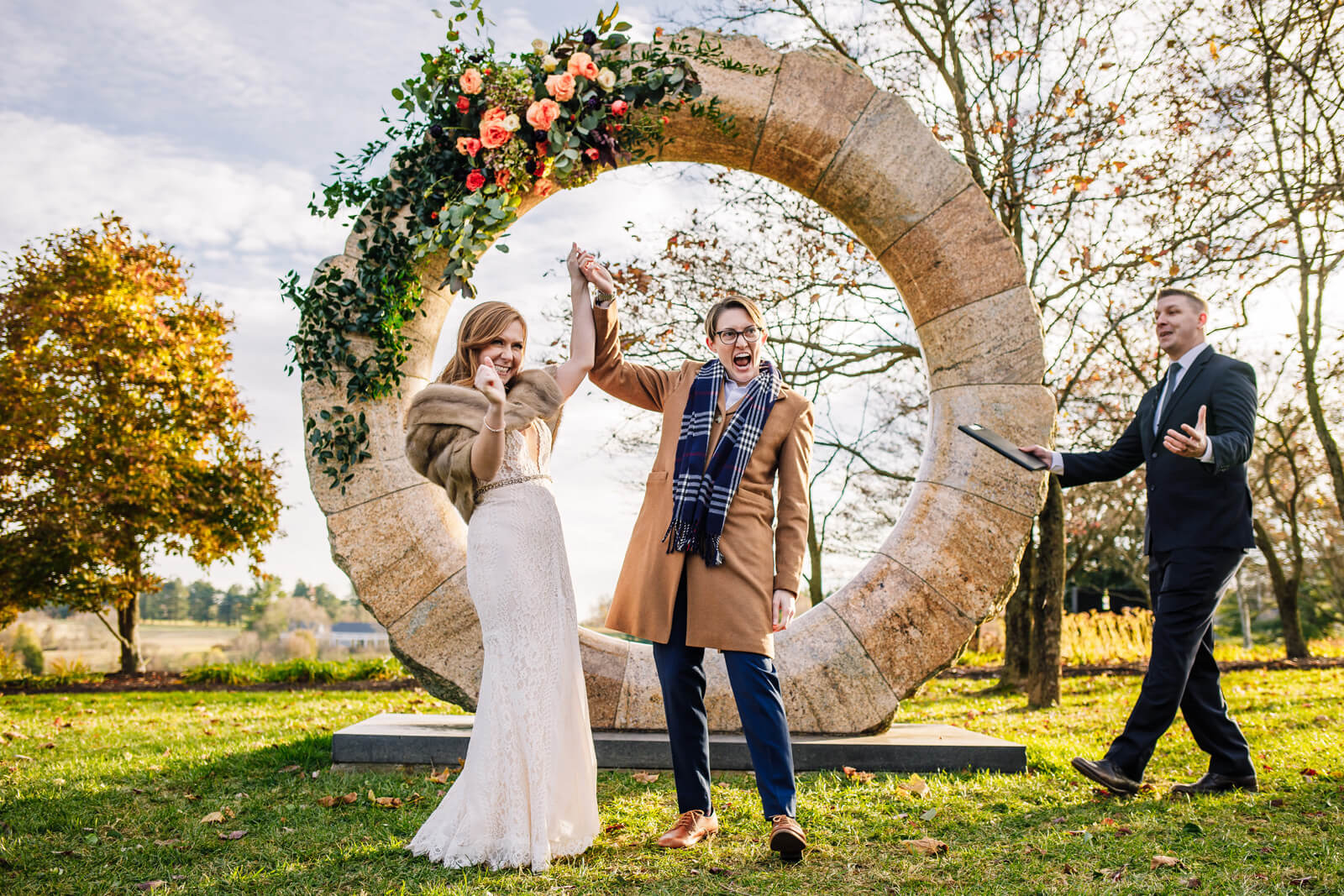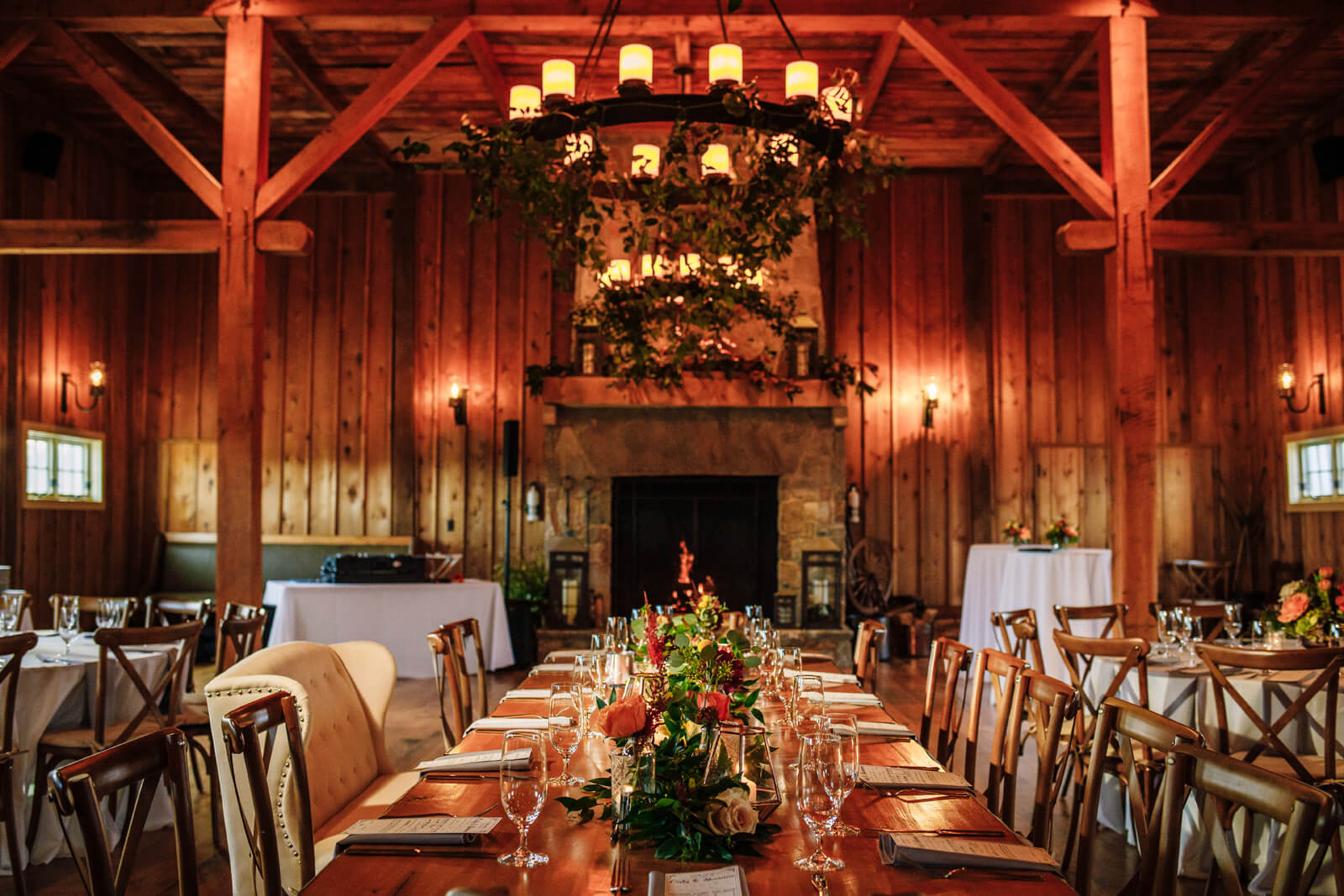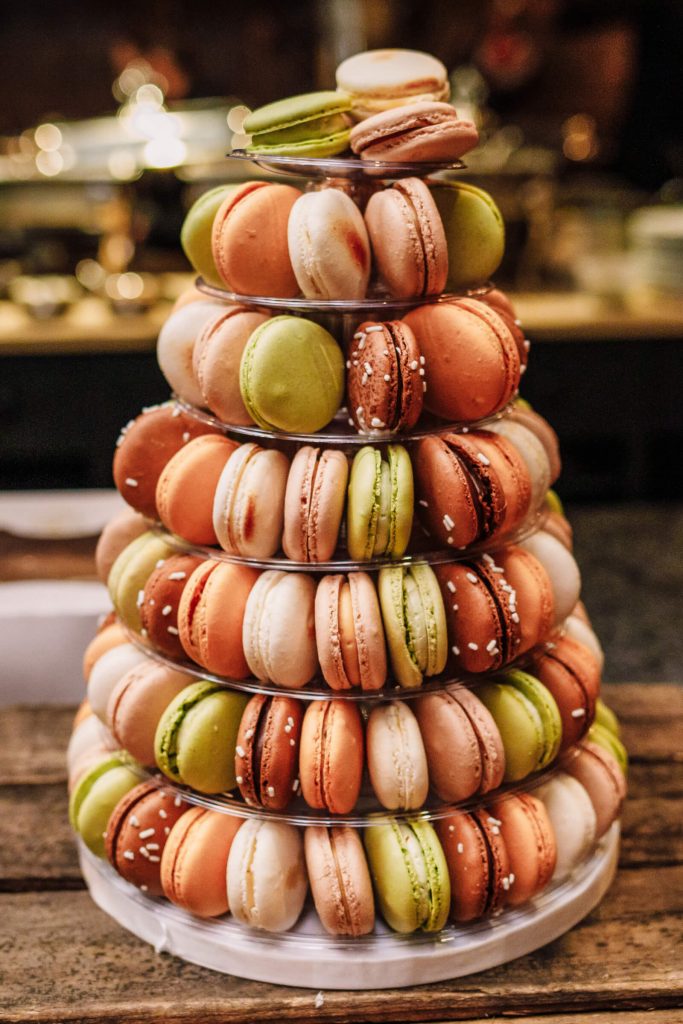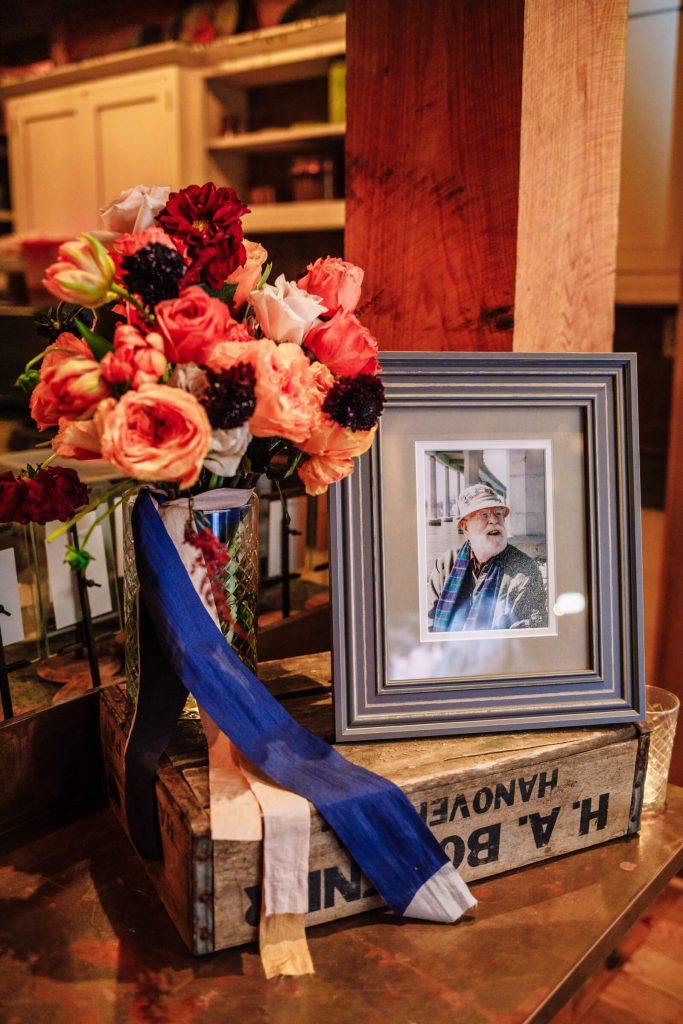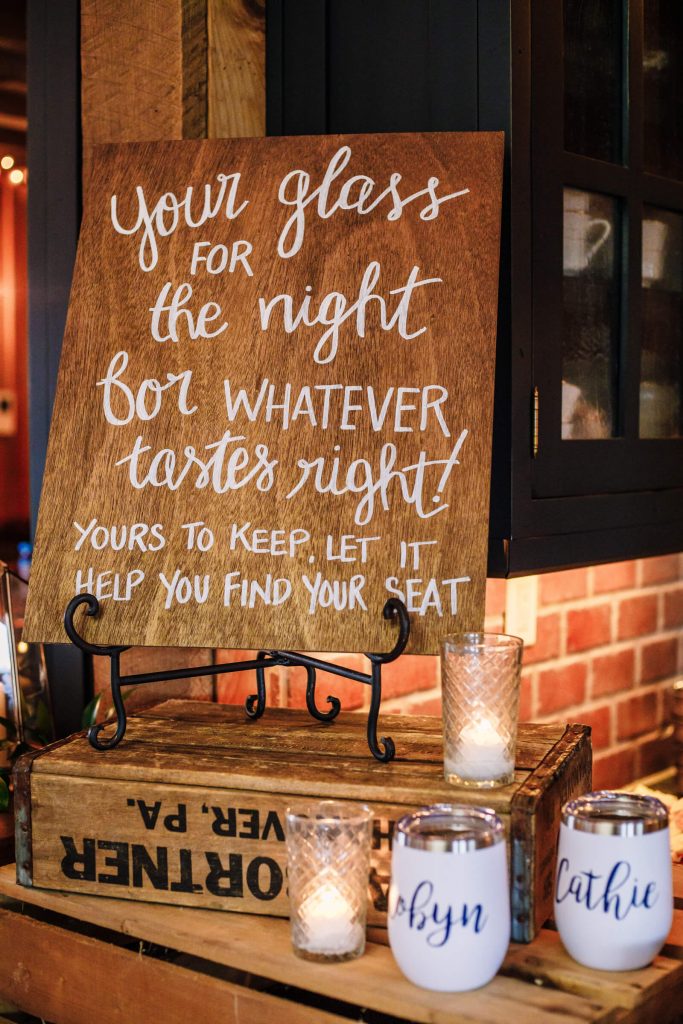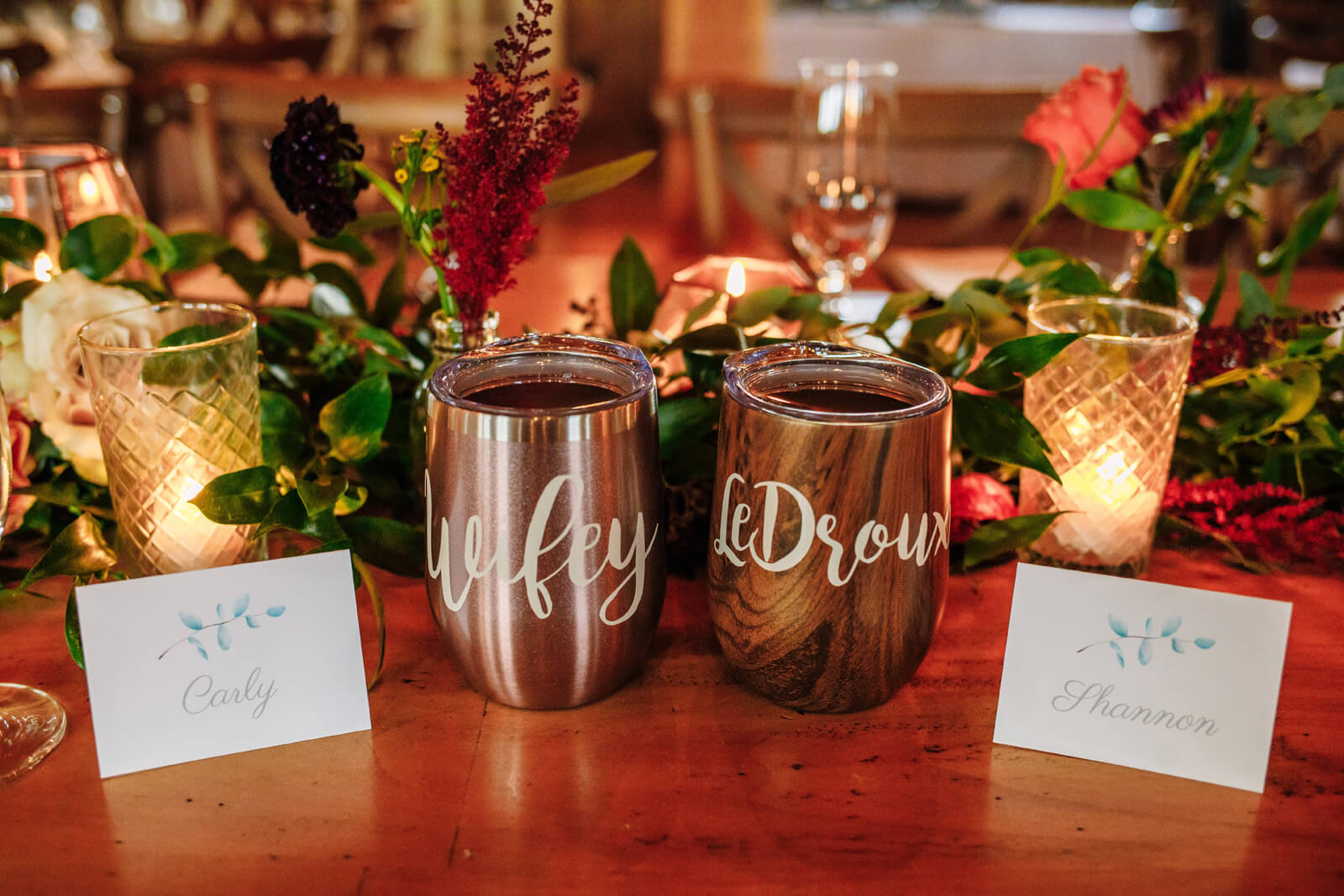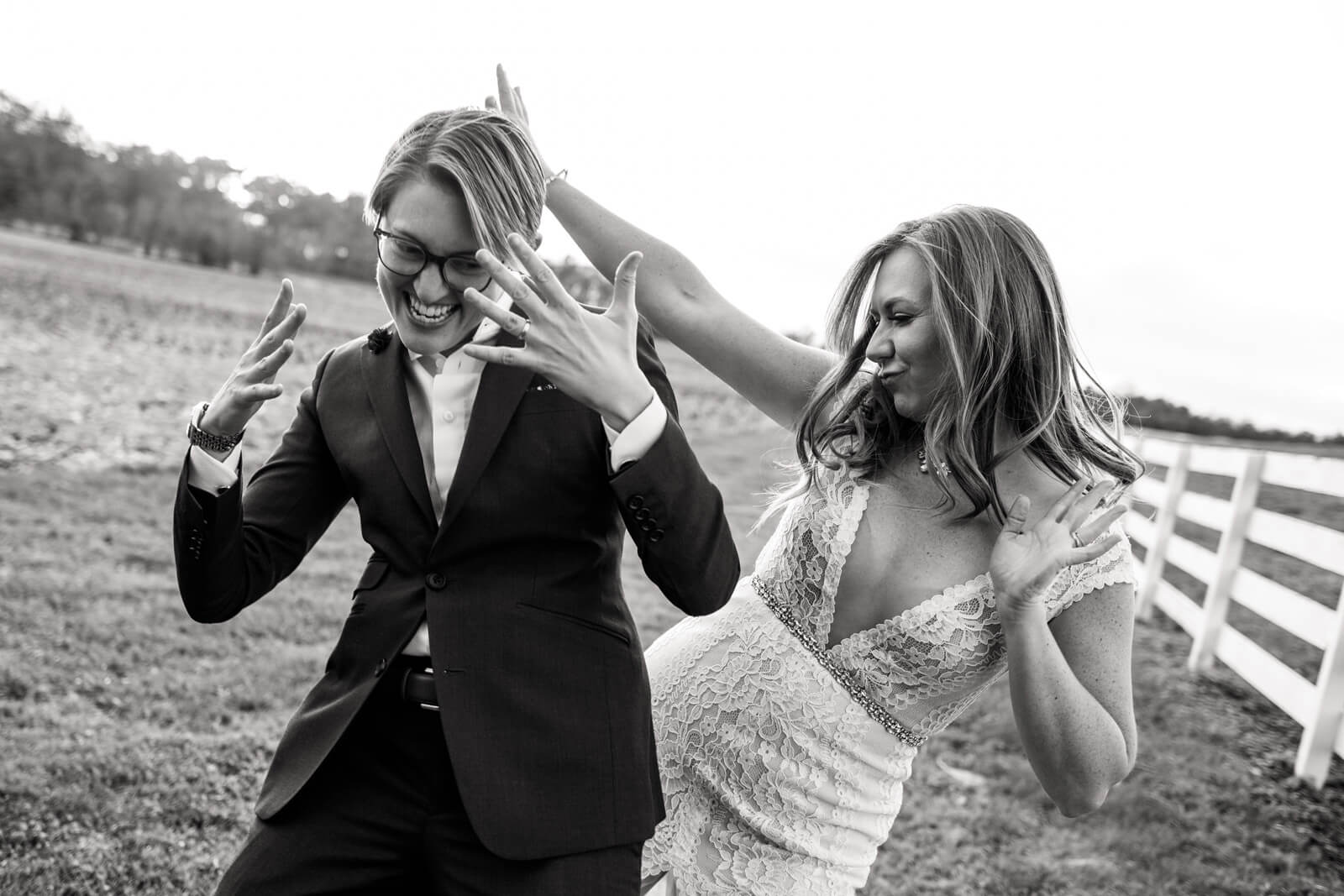 Piece of Advice When planning your wedding day, make sure you have a chat with your intended and find out what your must haves are and keep those things a priority. Often people will share their own opinions with you, but you do not need to feel obliged to do what lights everyone else up, focus on the two of you and what will best represent your love and favorite way to celebrate. You don't have to follow all traditions. Choose to create events and moments that will light you up. In the end this wedding day is to celebrate the union of two people, stay true to your love, your connections, and what is most important to you TWO. If you let each detail resonate your love, the day will feel absolutely amazing.