"AFTER ONE GLANCE IN YOUR DIRECTION I HAVE BELONGED TO YOU COMPLETELY …"
May 19, 2018 I was photographing a wedding in Rehoboth Beach at the Indian River Life Saving Station. Shannon was attending as a guest. Our first official meeting was on the beach as I was running towards her screaming, "Stop! No! Turn around! The bride needs to pass and she doesn't want to be seen!" Shannon just stared at me dumbfounded, she did not turn around. I kept insisting and she finally understood what was happening so she helped me get the others to turn around. After I was finishing screaming, my best friends Wendy & Liz finally introduced us. For the rest of the evening I was so nervous to get anywhere near her. Coincidentally, I was assigned to sit at Shannon's table. But there were a few other open seats so I politely reassigned myself to a different table. I would walk around the perimeter of the room just to avoid walking near her. There was some magnetic pull that I can't explain. We exchanged glances throughout the night, but I honestly thought she was looking at something happening behind me. Come to find out, she was just staring at me the entire evening. Fast forward to the end of the wedding, at the bride's request I was invited to the after party. I usually just go home, or back to my hotel, but for once, I actually went to the party. As a wedding professional, I rarely attend after parties. In fact, this may have been a first. I am glad I went though. Shannon and I stayed up talking until 3am. She made it clear she was staring at me the whole night, and there was, in fact, nothing exciting happening behind me.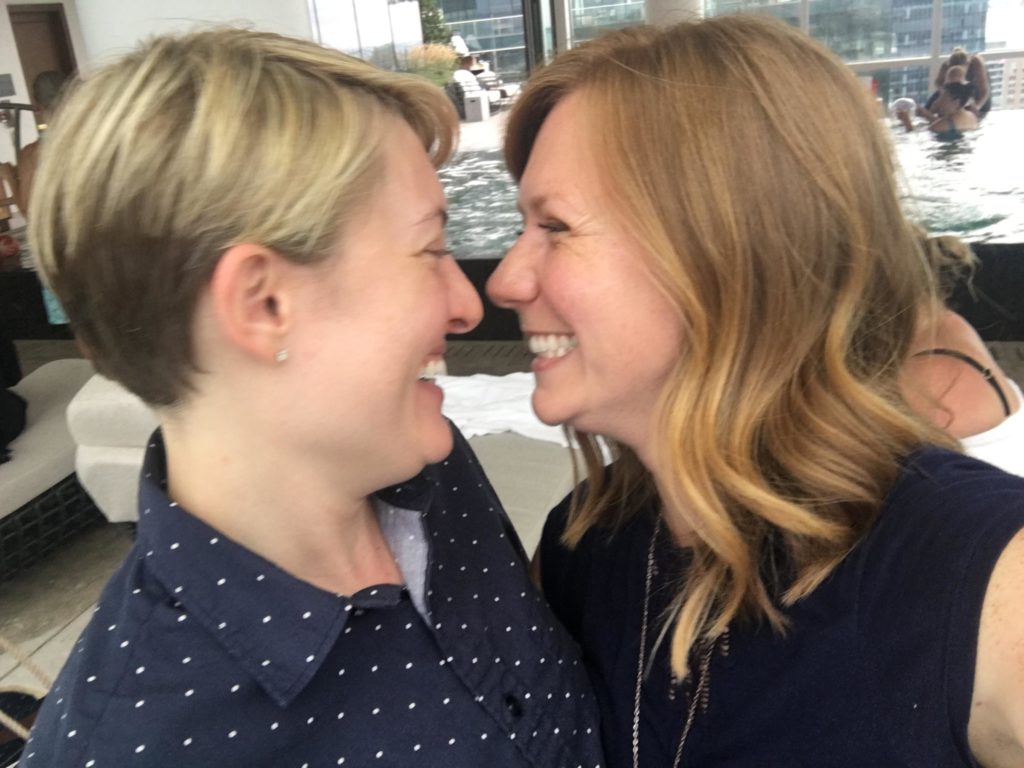 The most unbelievable part of our story is that we had been in the same orbit for at least three years. We have mutual friends and attended the same parties. Yet somehow we never formally met. We even attended our mutual best friends wedding, and still did not officially meet each other. Call it luck, fate, or serendipity.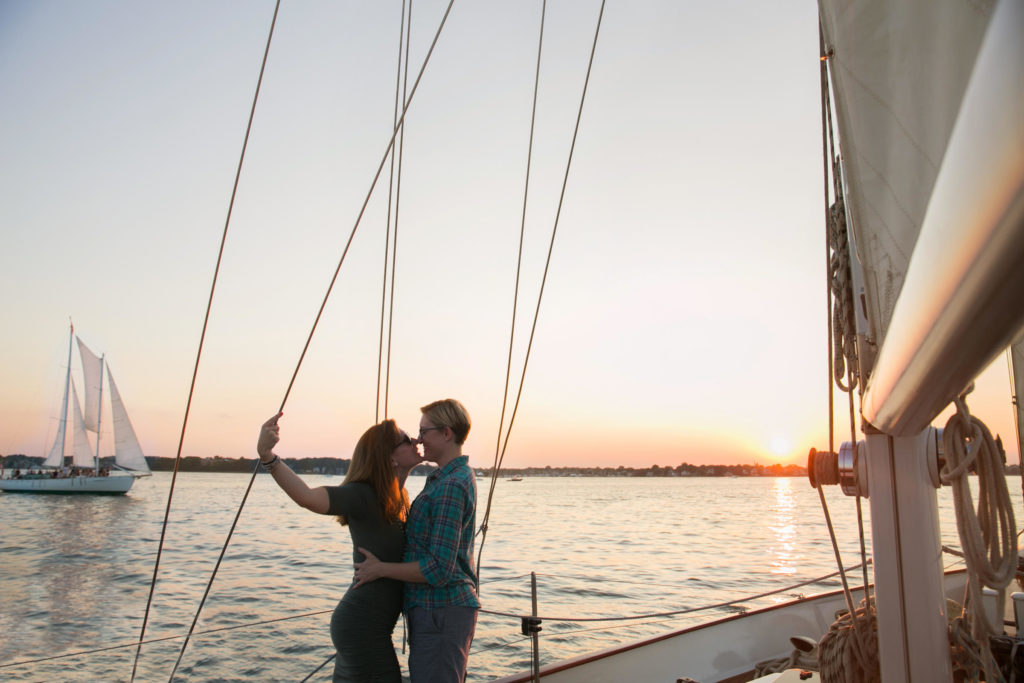 I can only surmise that the universe did not want us to meet until that night on the beach. Perhaps we were not yet ready for what would come next.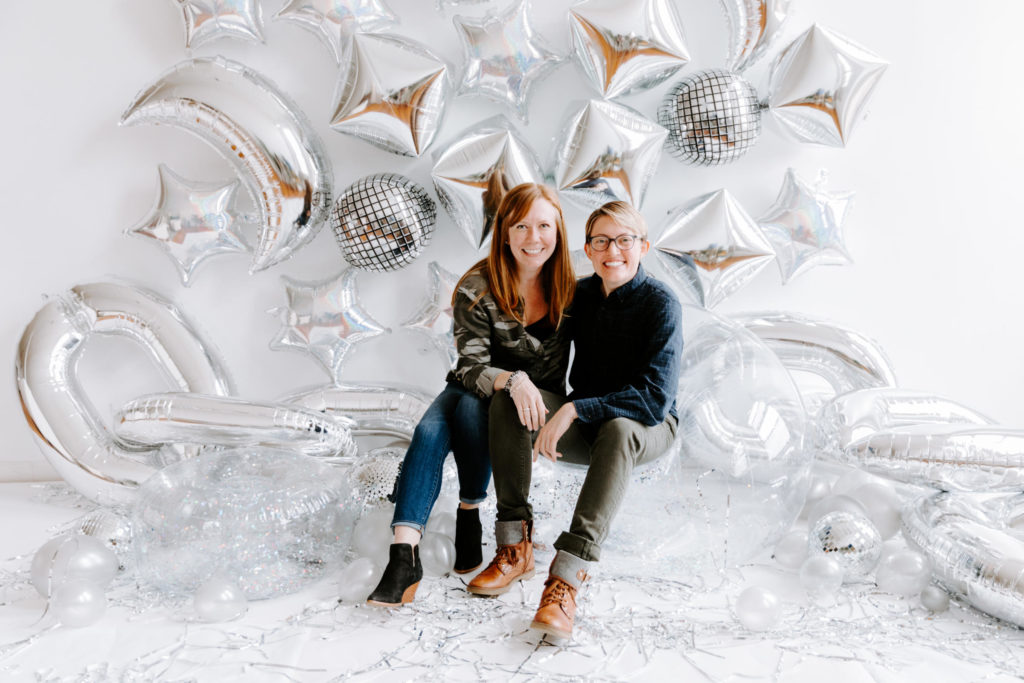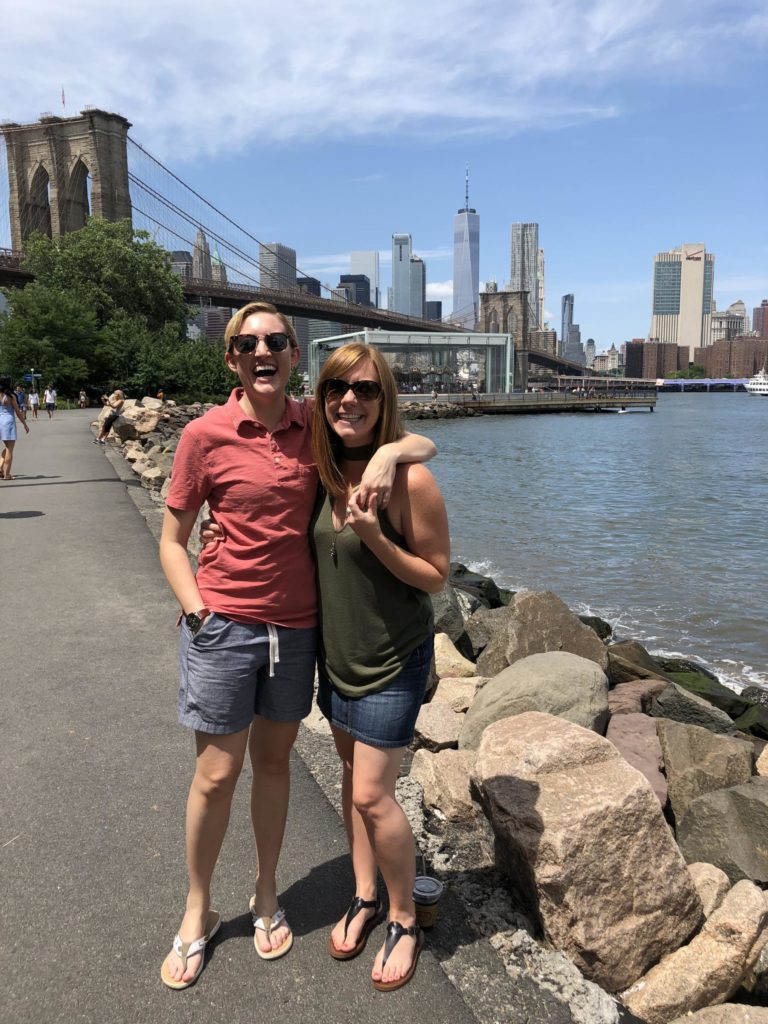 For our first official date, we met in Wilmington DE. Seems like an odd location but it was halfway between Brooklyn, NY (where Shannon was living) and Annapolis. It was the best first date I had ever been on. We ate, laughed, danced, and shared story after story. Thirteen hours later (longest first date ever!) we said our good-byes. As she left, I realized what an incredible impact just one date with her had made on my life. I knew I wanted to see her again ASAP. So like any normal sane individual, I invited her to my mini-family reunion in Philadelphia the following weekend.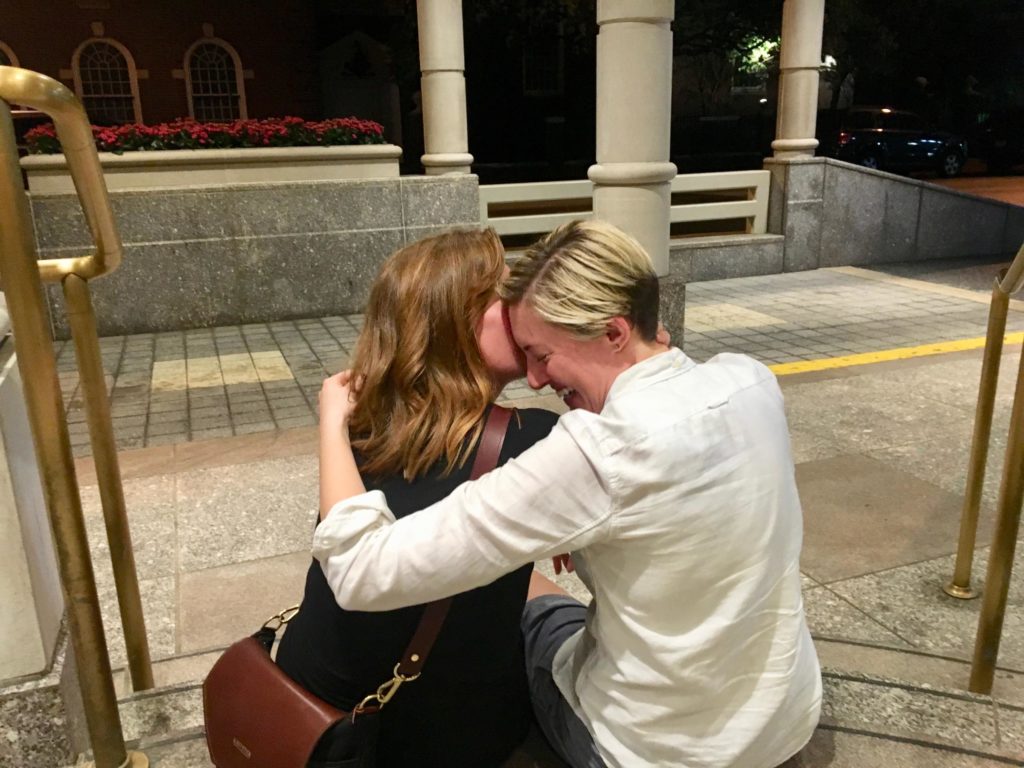 She must have been just as crazy because she actually came to Philly and met half my family. This was our second date ya'll. Ten minutes into meeting my family, my sisters both said to me privately, "She just fit right in, as if she's always been here". It was one of the best feelings to finally feel like my partner just fit effortlessly. Nothing uncomfortable, nothing forced. No square peg in a round hole like so many of my past relationships had been. It was easy and fun, like she had met them many times before.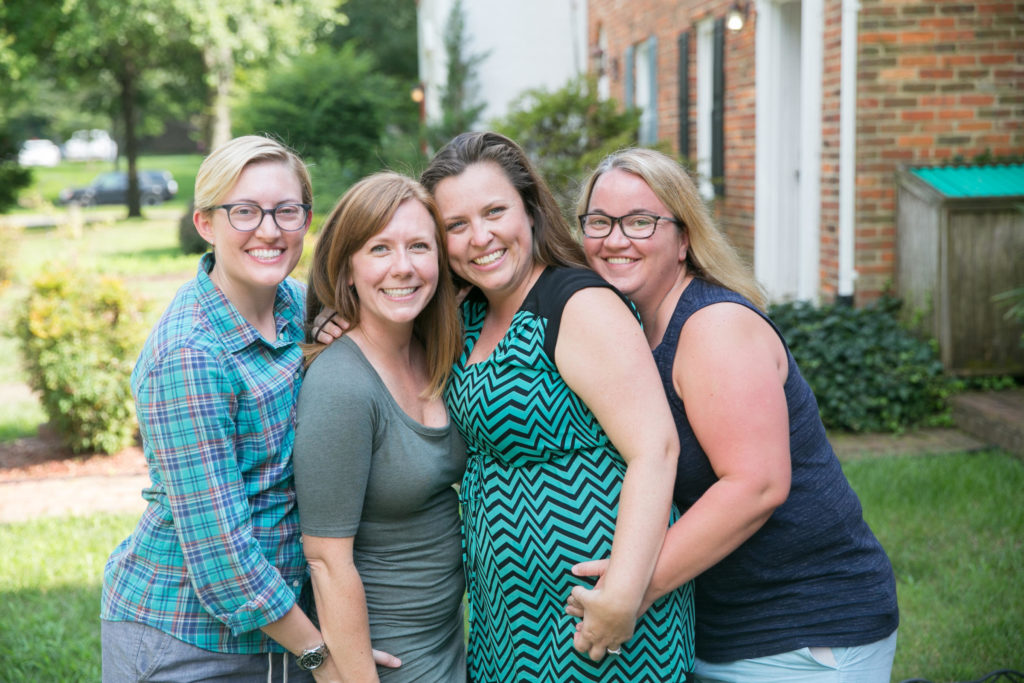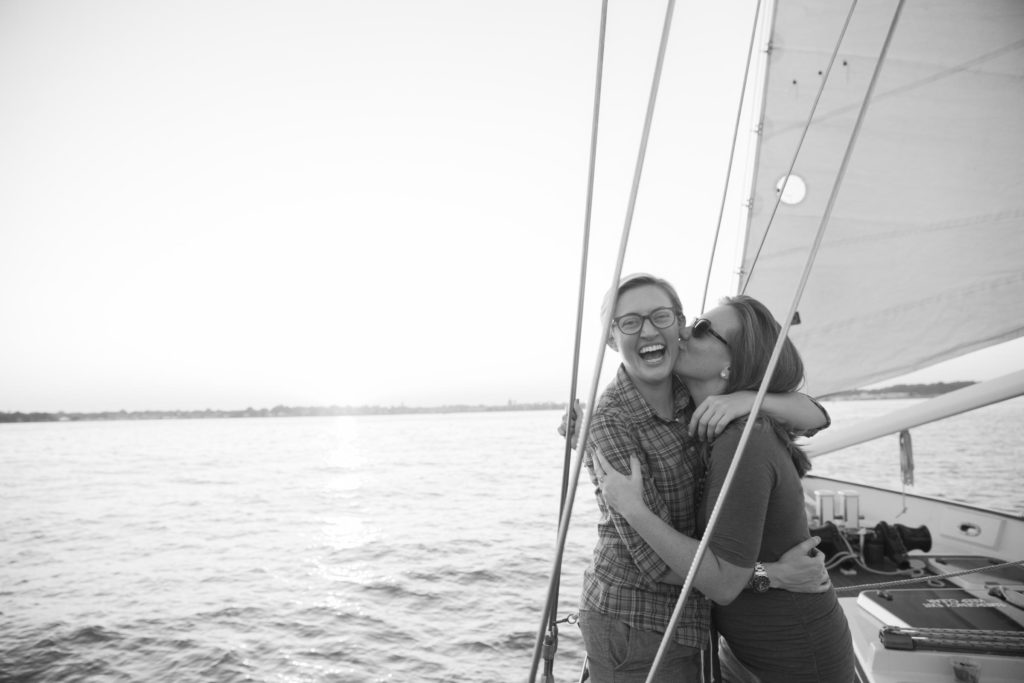 Over the next few months, Shannon and I dated long-distance. I spent a lot of time in New York, and she came to Annapolis when she could. We took road trips to meet up after wedding weekends. Despite our opposite schedules, things were definitely getting more serious. Months passed and we started talking about long-term plans and big picture dreams. Although in some people's eyes it may have been too soon, it was perfect for us. In February 2019 (10 months of dating), Shannon left her amazing career in NYC to move to Annapolis to be with me. We currently reside in Annapolis and she works in Baltimore. Shannon was born and raised in Baltimore, MD but hasn't lived here in about 10 years (she spent five years in San Francisco, and five years in NYC). So it was more of a homecoming that another new  city for her. I know her family and friends are glad to have her back in Maryland. I am certainly grateful to have her here with me.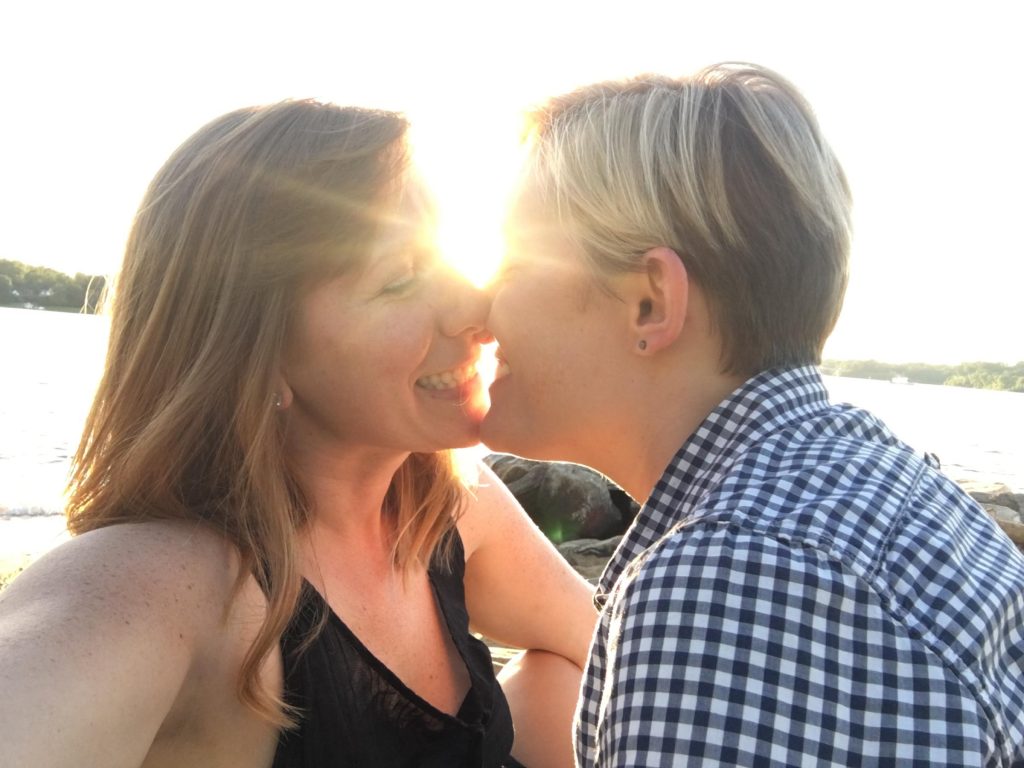 i have never believed in love at first sight
that we are able to give our hearts away
upon one view
or that after just one glance
we are in love
but i do believe the second i saw your eyes, i loved them
and the moment i saw your smile, i loved it
and the instant i heard you laugh i fell in love with the sound
i have never believed in love at first sight
but I do believe that after one glance in your direction
i have belonged to you completely."
-a.a.i.