This originally ran as a Local Love in the 2023 issue.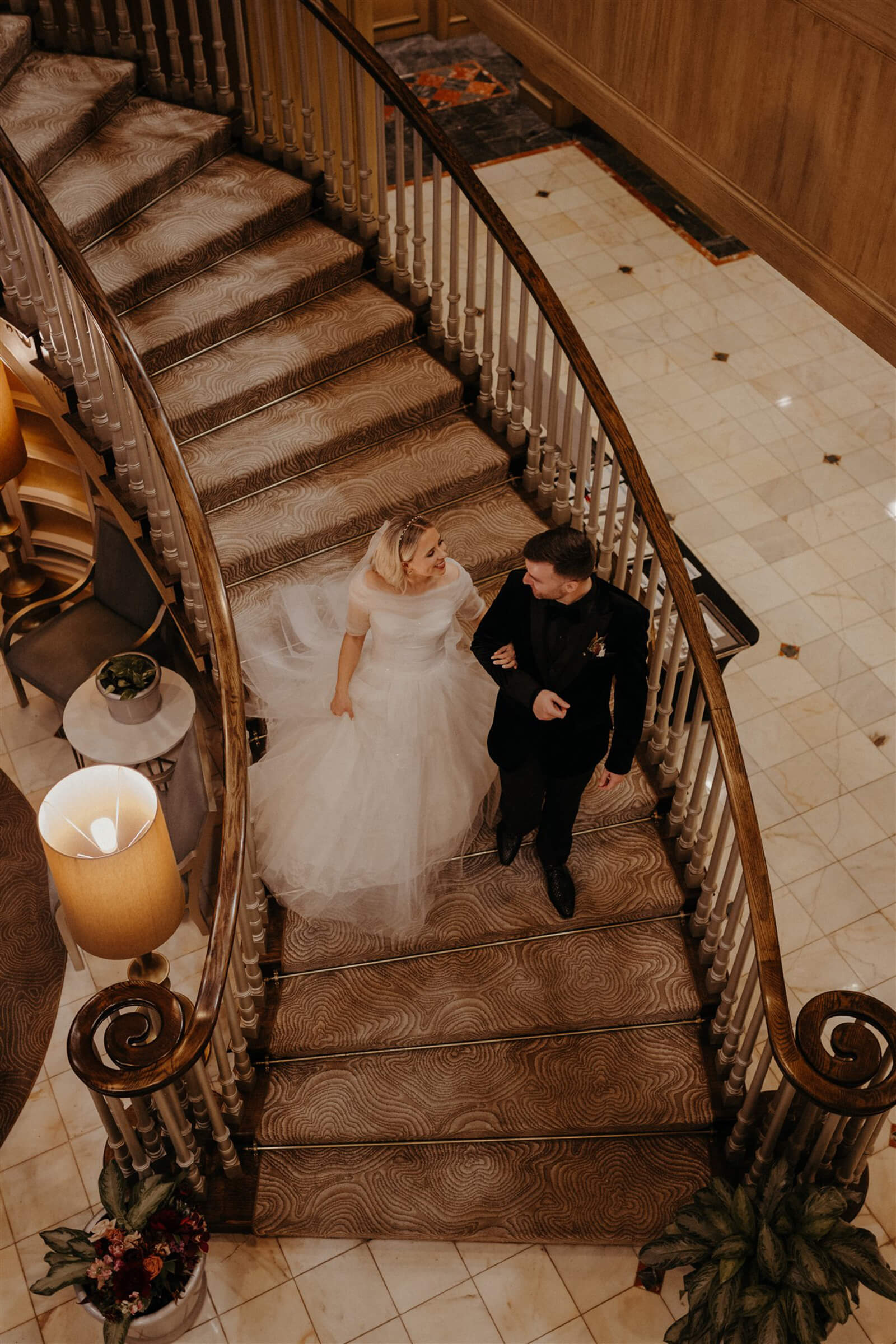 Wedding Date April 23, 2022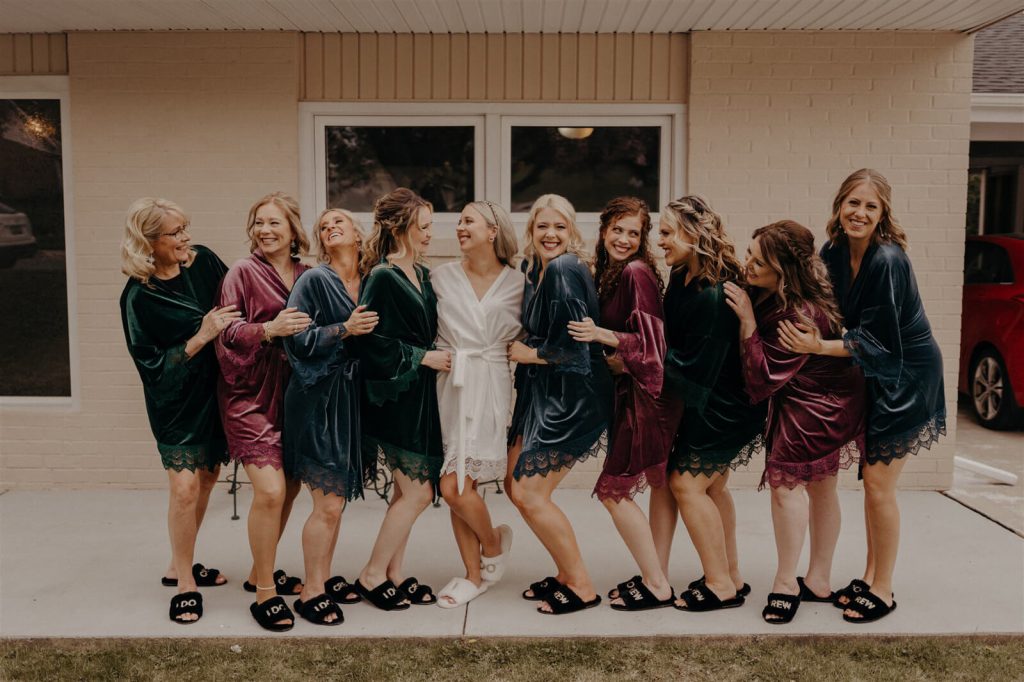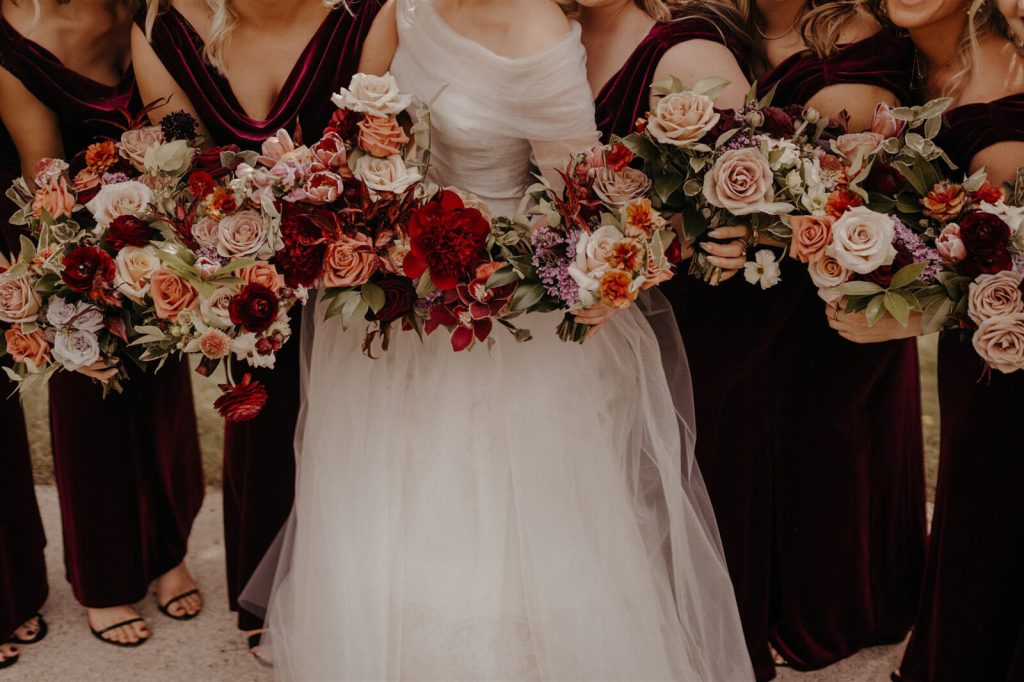 Allison Comotto and Jim Baxter met on stage during Dundalk Community Theatre's production of The Addams Family in 2015. Allison was playing Wednesday Addams and Jim was playing the role of Lucas, the "normal" guy with whom Wednesday falls in love. "We became good friends and started dating a year later," says Allison. "The show ends with Lucas and Wednesday getting married, which is always fun to look back on."
In the summer of 2018, Jim, a video editor, and Allison, a copywriter, were once again playing opposite each other, this time as Prince Eric and Ariel in The Little Mermaid at Cockpit in Court Summer Theatre. At the end of a performance—with the audience packed full of friends and family—he proposed to her on stage. "My favorite moment was when he gestured to the orchestra pit and our music director/conductor handed him the ring box," says Allison. "It was perfect from start to finish."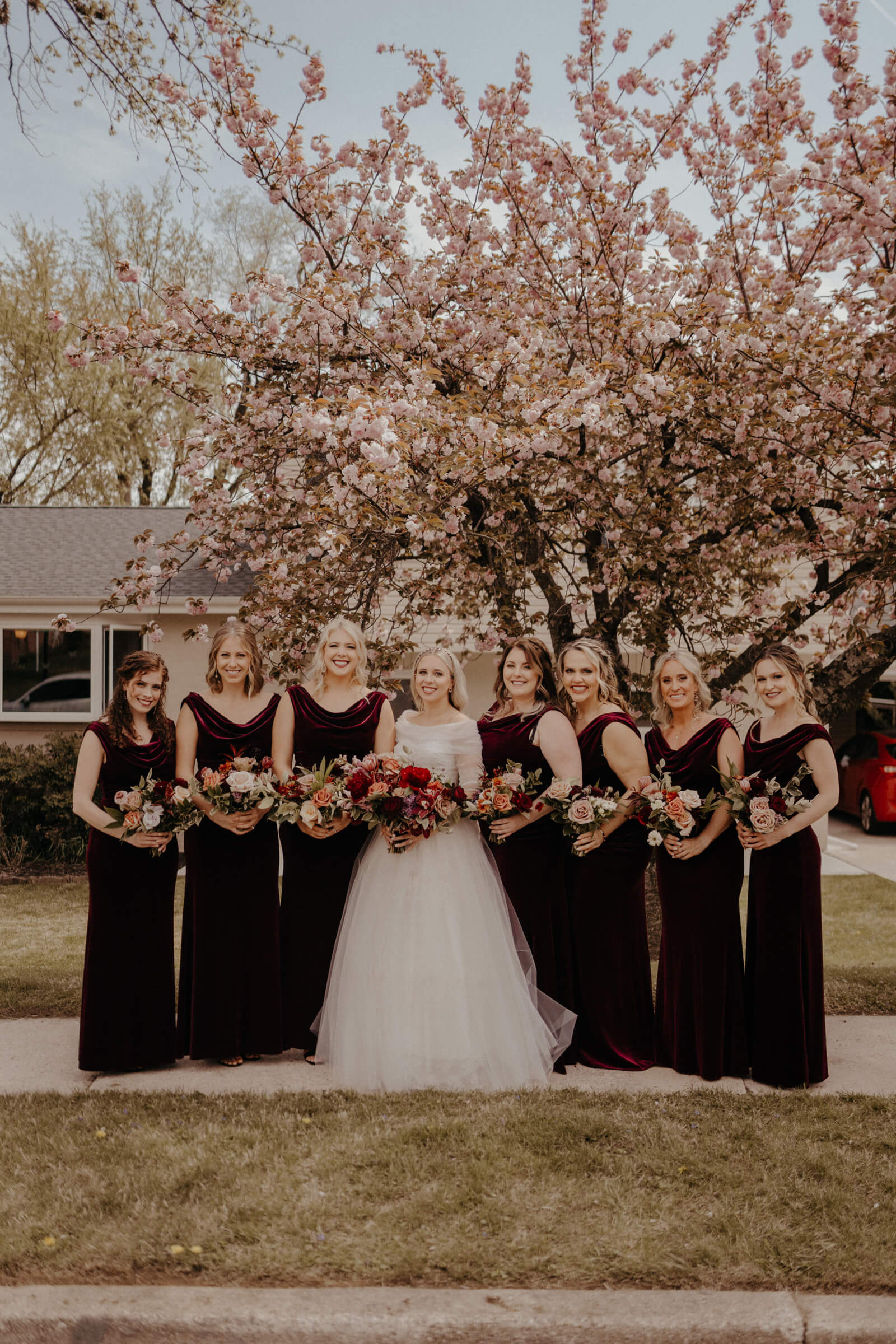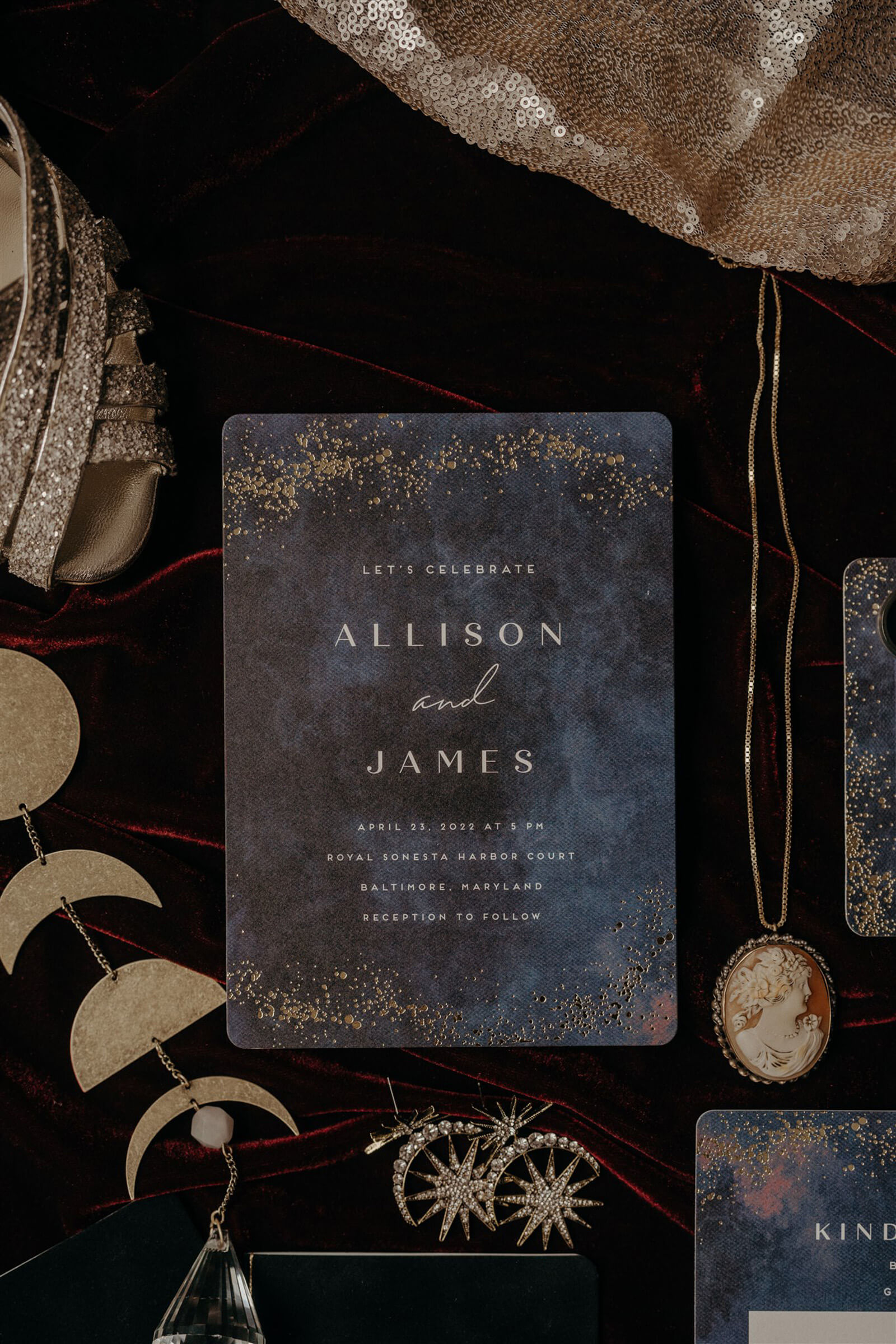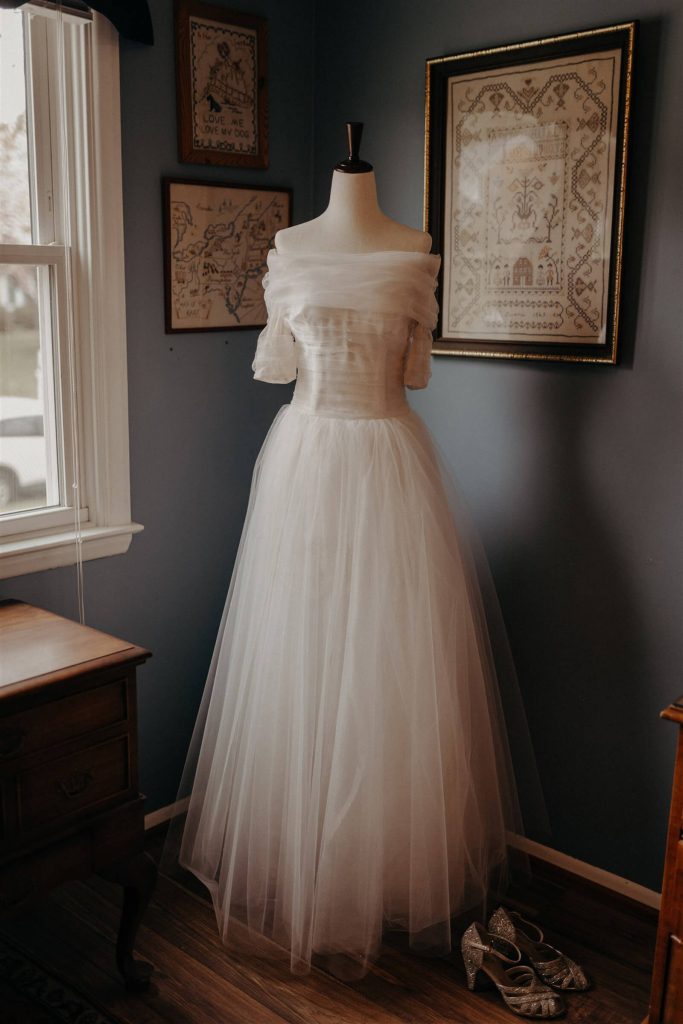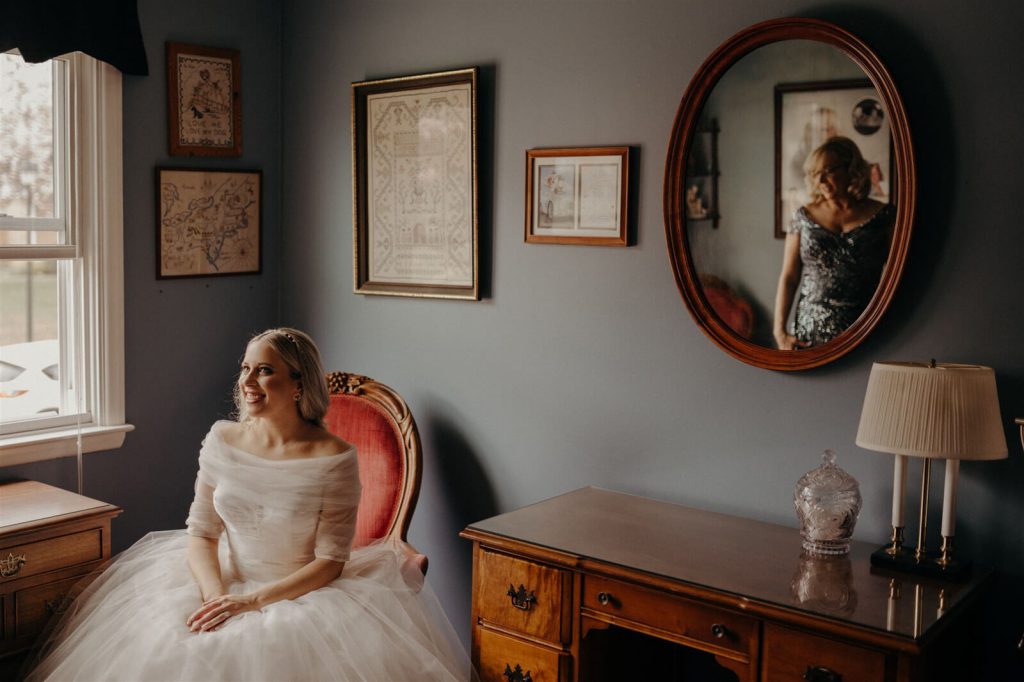 There was never any question that the wedding would be a production, as well—an ode to indulgence and the joy of love. Allison adores all things sparkly, starry, and celestial. "Combine that with my innate maximalism and commitment to a theme, and that's how the vision was born," she says with a laugh. The credit for executing the ideas, however, goes to her wedding planners, The Otherside Creatives. "It was like they could see inside my brain," she says.
The wedding was originally slated for December 12, 2020, and then pushed to December 31. But then omicron reared its ugly head, and they ended up having to move their date again—this time to April 2022. Not wanting to wait until spring to be officially married, they had a small, outdoor ceremony on New Year's Eve, an anniversary they share with Allison's parents.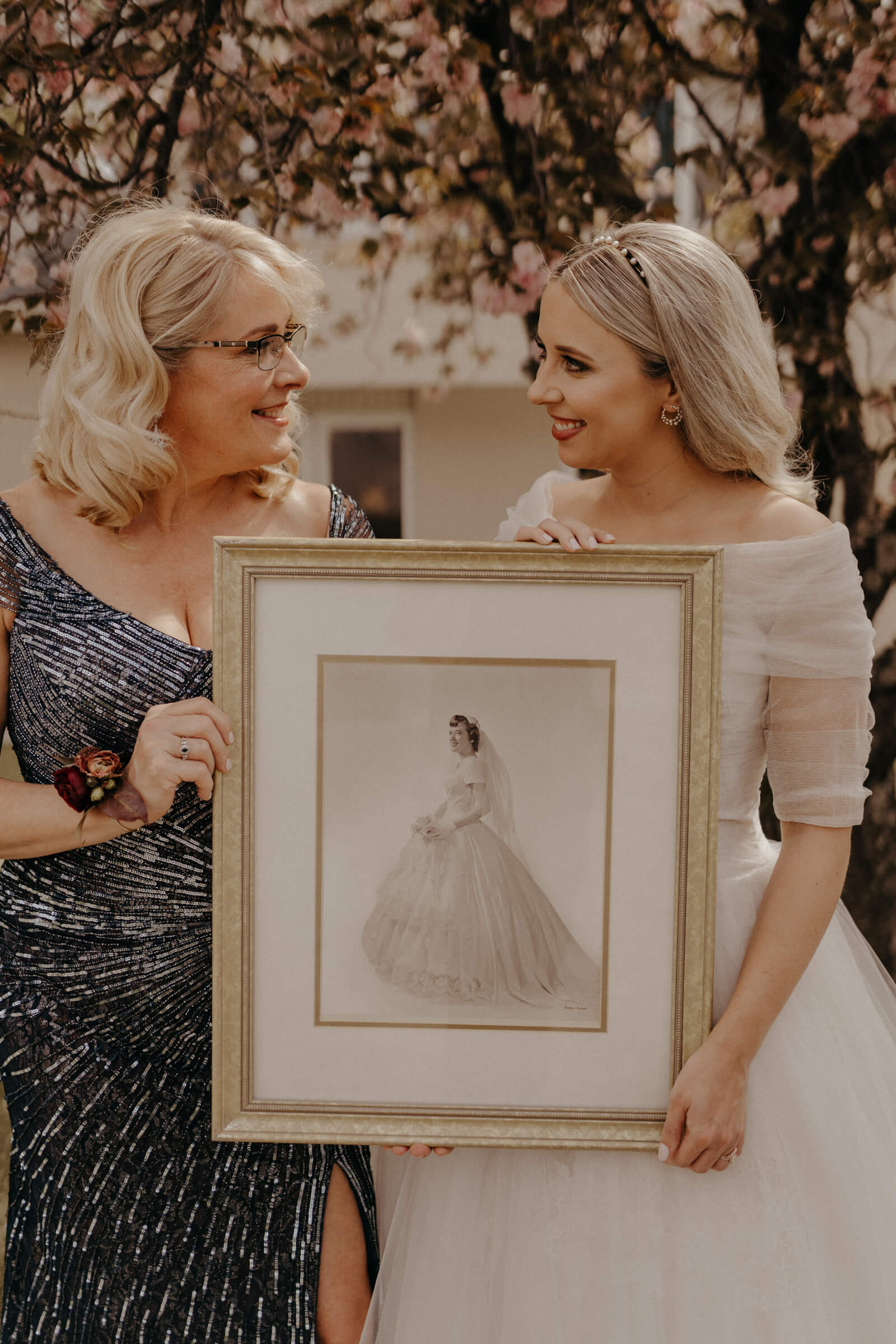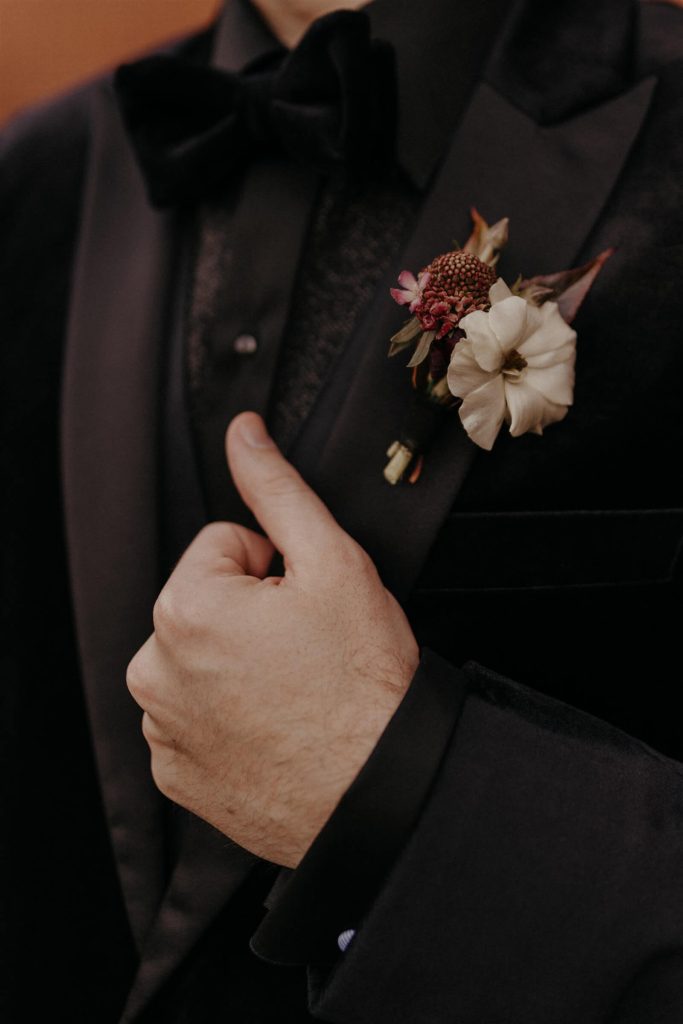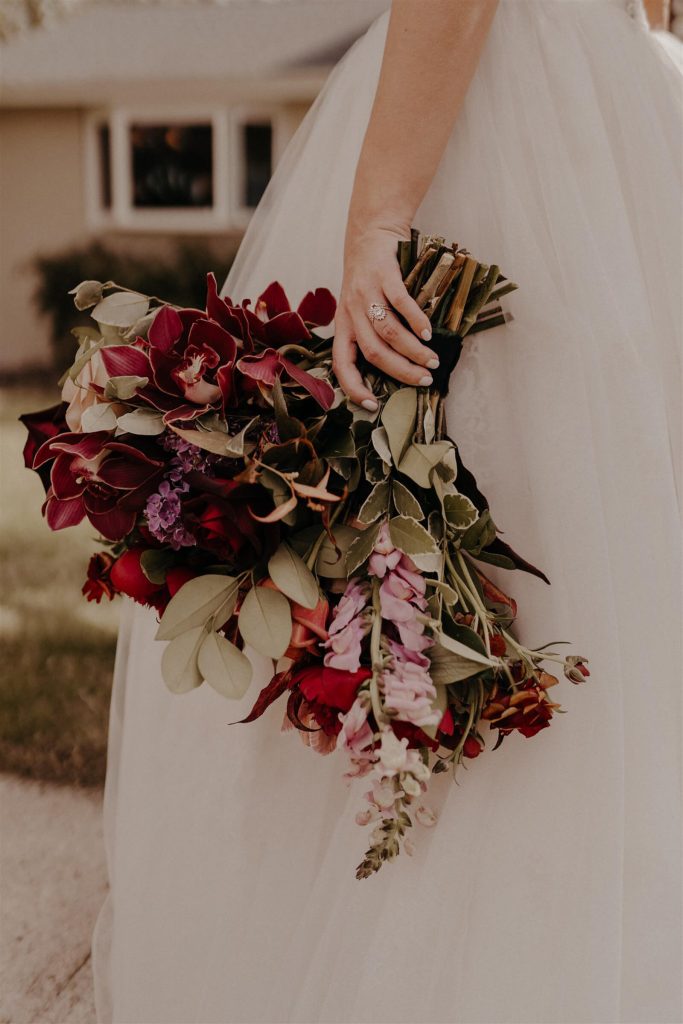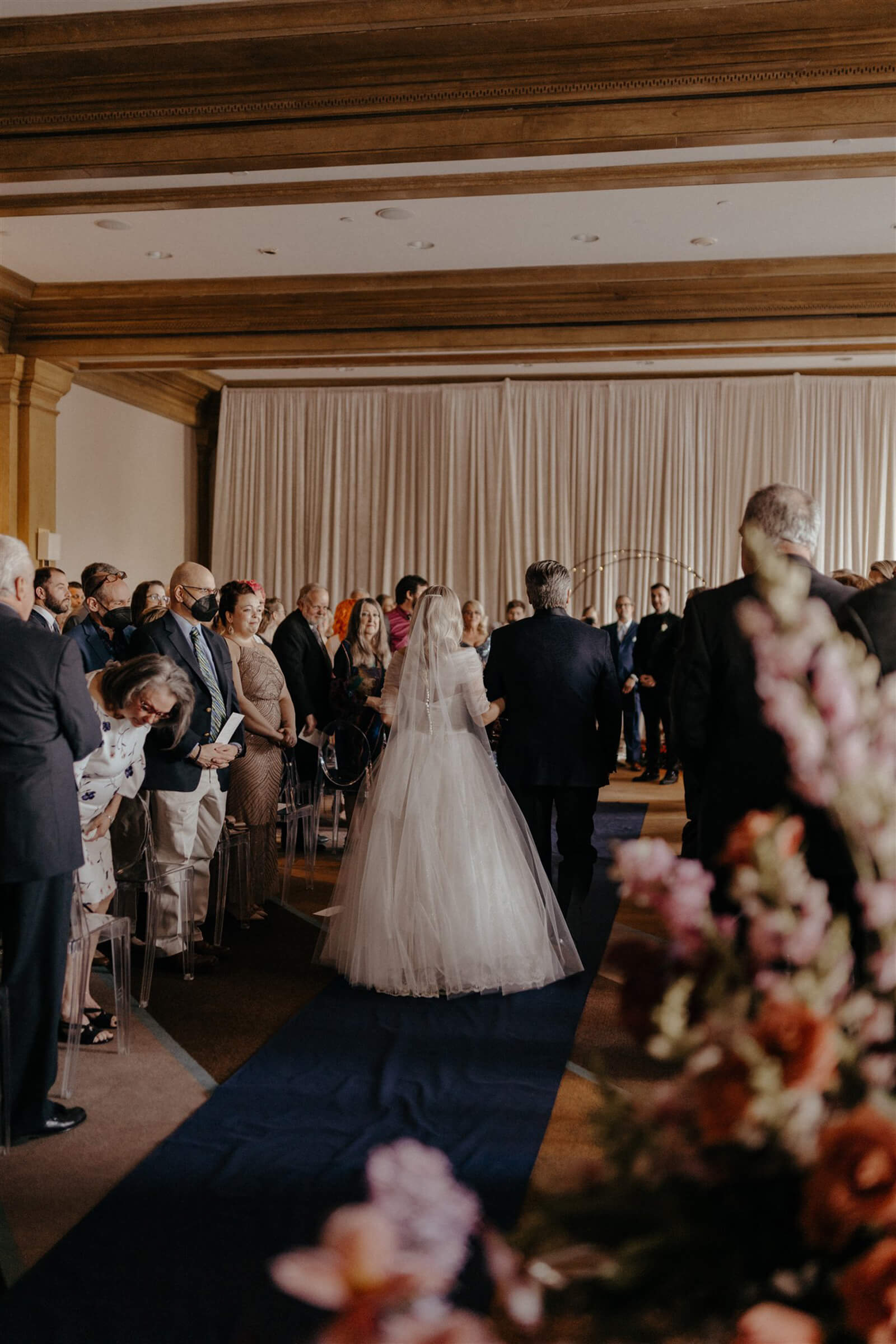 They also share a wedding dress, the one Allison wore in front of all her friends and family. "It's the same dress both my mother and grandmother wore for their weddings, in 1988 and 1956, respectively," says Allison. "In fact, our dress was on the cover of Brides magazine in 1955." Allison worked with custom designer Jill Andrews to "bring the dress back to life and slightly alter the design and fit to make it still feel uniquely mine." Her grandmother, Claire Owens, was part of the entire process and attended every fitting until she passed away in July 2021. "But I felt so close to her when I walked down the aisle in her dress. I'm now part of a legacy of loving, long-lasting marriages," she says. Her grandparents were married for 64 years, and her parents celebrated 34 years in December.