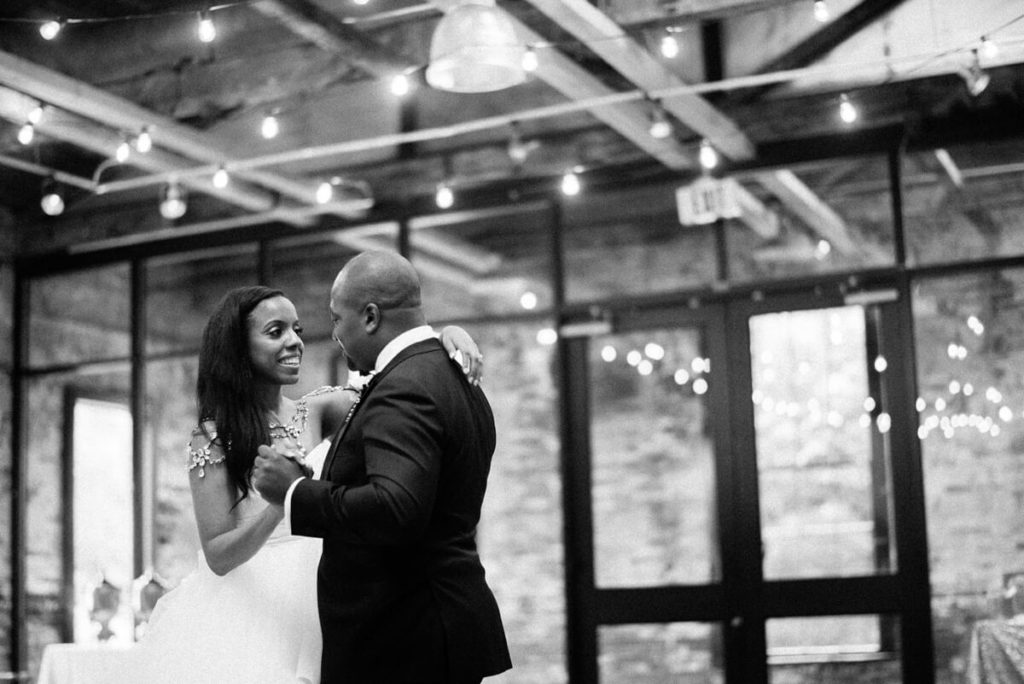 Occupations: Gina and Jermon connected over their creative and entrepreneurial endeavors. Gina is the owner and photographer at Leanila Baptiste Photography and Jermon is the co-founder of Broccoli City Fest and managing partner of Mocha Box Coffee Co. They also work as consultants in communications and social media.
Wedding date: June 3, 2016
Number of Attendees: 170
Number of Attendants: Eight bridesmaids, eight groomsmen, two flower girls, and two ring bearers.
How You Met: We met in our 8th grade homeroom class but didn't speak much. Years later he told me he had a crush on me but I had no clue. After graduating middle school, we attended different high schools and universities, and what little interaction we had completely faded. We connected on Facebook after graduating college but, again, we didn't speak much other than liking each other's posts on our creative and entrepreneurial endeavors–his festival and coffee businesses and my photography. Fast forward to June 2011, he reached out to me on Facebook to ask about using my photography services for his business. We exchanged information but, again, never spoke. A year later, he reached out to me again but this time he asked me out for brunch at Bus Boys & Poets. June 30, 2012, brunch turned into a several-hour conversation and our first of many more dates to come. Since then, every year, we head back to Bus Boys & Poets to laugh and reminisce about how our journey started.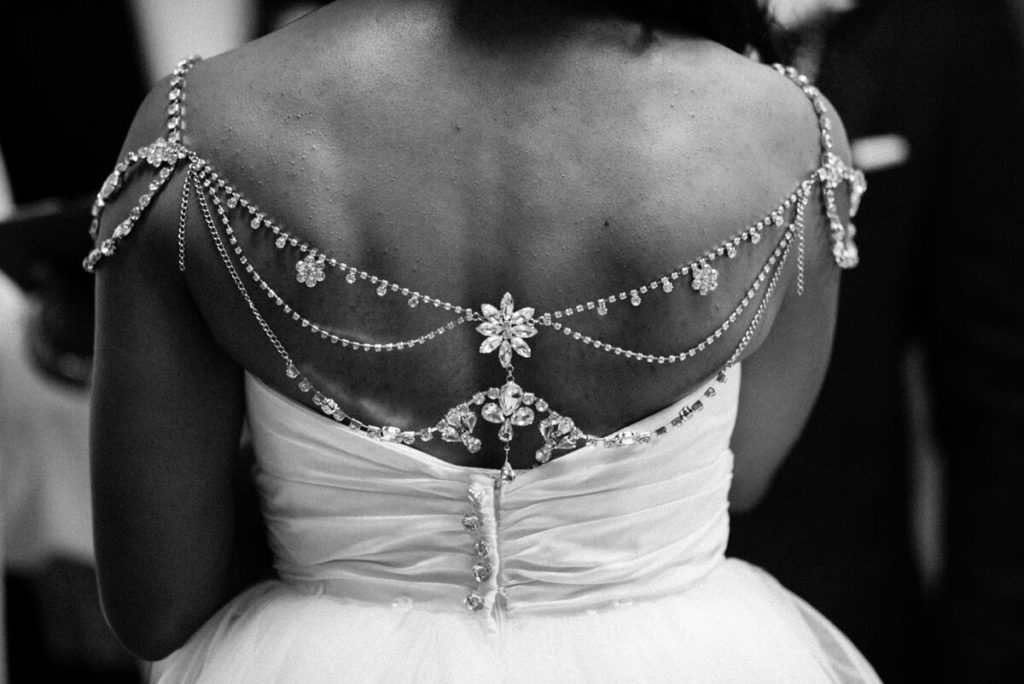 He Asked My Dad for My Hand in Marriage: He took my dad to a Washington Nationals game. This was a first date with just the two of them but I knew that he and my dad had developed their own bromance outside of our relationship. So, I didn't think twice when he decided he wanted to take my dad to a baseball game. Little did I know, it was at that game that he asked my dad for my hand in marriage.
The Engagement: November 15, 2014. Jermon met me at my parents' house. He told me he was taking me out to dinner and a movie but the restaurant was a surprise. I didn't think twice about it because he'd planned surprise dates before. When he arrived to my house, I was still primping upstairs so my parents kept him entertained while he waited. Little did I know he was showing them the engagement ring. Once I was ready, we headed off for the restaurant. As he drove, he was on his phone a lot but while I didn't think twice about it, he was plotting. We arrived to the restaurant and he gave his name for our reservation, and the hostess led us to the second level. As I approached the top of the stairs, I saw a group of people standing. Then I realized, "wait, I know these people." Then I thought "but what are they doing here? It's not my birthday." And, as I turned and looked at him with confusion, he kneeled on one knee and popped the question. He got me. He planned a beautiful engagement dinner party at the restaurant with our closest friends and a photographer to capture the entire night. When I spoke with my mom later that evening, she asked, "So, how was dinner and the movie?" And, I said, "Mom, come on! I know you know." And she said, "know what?" So, I said, "Okay, nothing!" And then, she screamed, "Oh! I'm so excited for you! Tell me all about it!"
Wedding Design Inspiration: Rustic Chic. Think Whole Foods Market and Anthropologie meets Kate Spade. We mixed items like burlap, moss, wood crates, vintage books, tree stumps, and a rustic chandelier with tea lights, sheer draping, rose gold sequin tablecloths, gold accents, embellished mini photo frames, gold-trim dinnerware, copper serving dishes, orchids, and a huge white flower wall.
What Was Unique and Special About Your Wedding Day: We wanted to decorate the wedding venue with pieces we could later display in our home and tell a story. We had a globe guestbook, a rope used to symbolically tie the knot, our favorite vintage books placed under the centerpieces, and a painting of our special day created live during the reception. All of these items are sprinkled throughout our home as a constant reminder of our special day.
Favorite Details: I love DIYs so I loved creating the seating chart and the save-the-dates (via Minted). Also, we love to travel and so for our guestbook, we used a blank black globe and had the guests write notes to us on the globe with a gold marker.
Most Unexpected Event on Your Wedding Day: A flower girl became sick the day of the wedding and couldn't attend. Fortunately, we had two other flower girls participating in the wedding so the show still went on.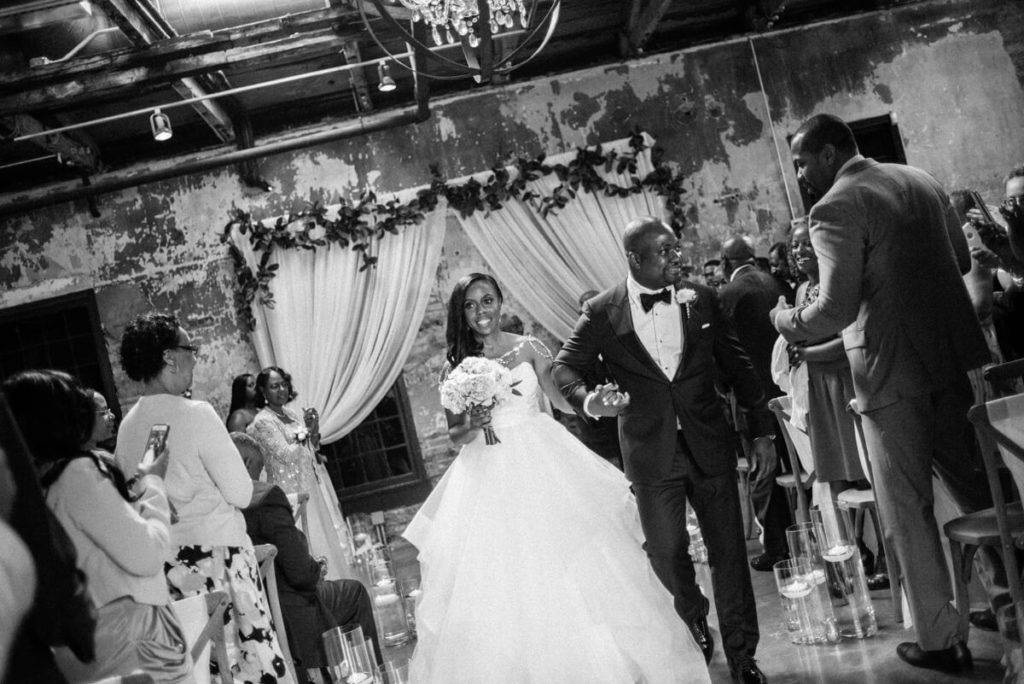 Piece of Advice: Don't start planning for the wedding right after your engagement. Take time to enjoy the moment of being newly engaged. And then, enjoy the planning process. Do what makes you both happy whether it's traditional wedding practices or not. Escape to a private room right after the ceremony for alone time as newlyweds. Wait a couple of days after your wedding to take your honeymoon–it provides an opportunity to decompress after several months to a year of planning and could allow for an opportunity to spend more time with out-of-town guests after the wedding day. We hosted a cookout the following day of our wedding and then left for our honeymoon about two days later. But, whatever you do, definitely plan a honeymoon, even if it's a short vacation or a destination not too far from home. After all the planning, you'll want and deserve a nice getaway, just the two of you.