This originally ran in the 2017 issue as The Back Story.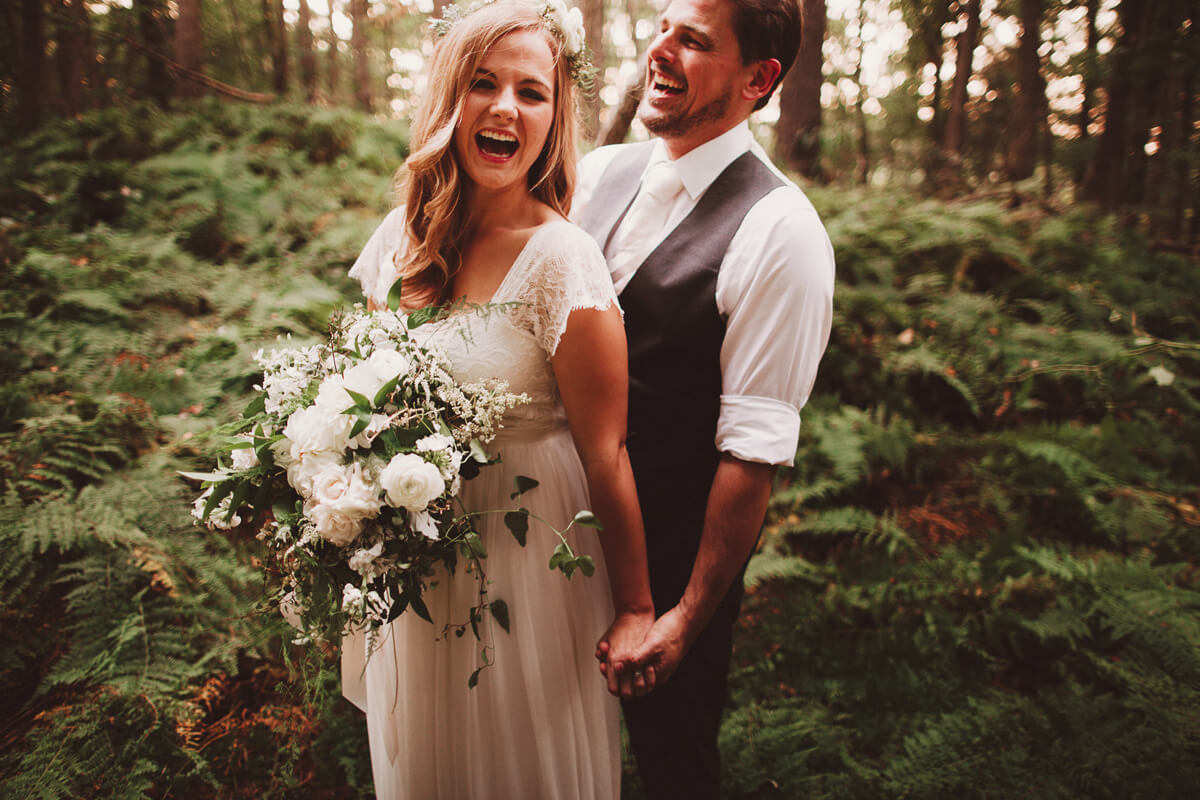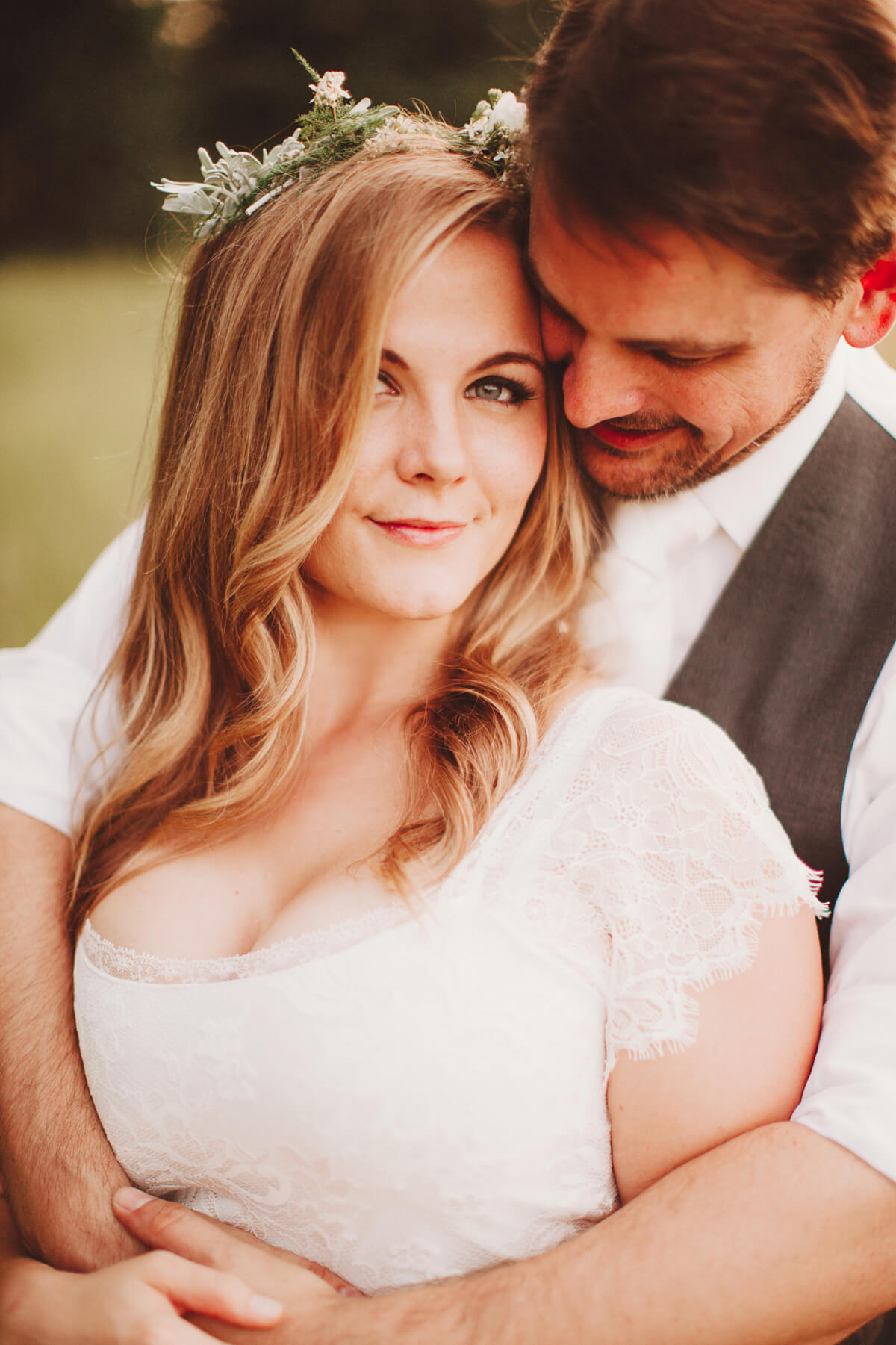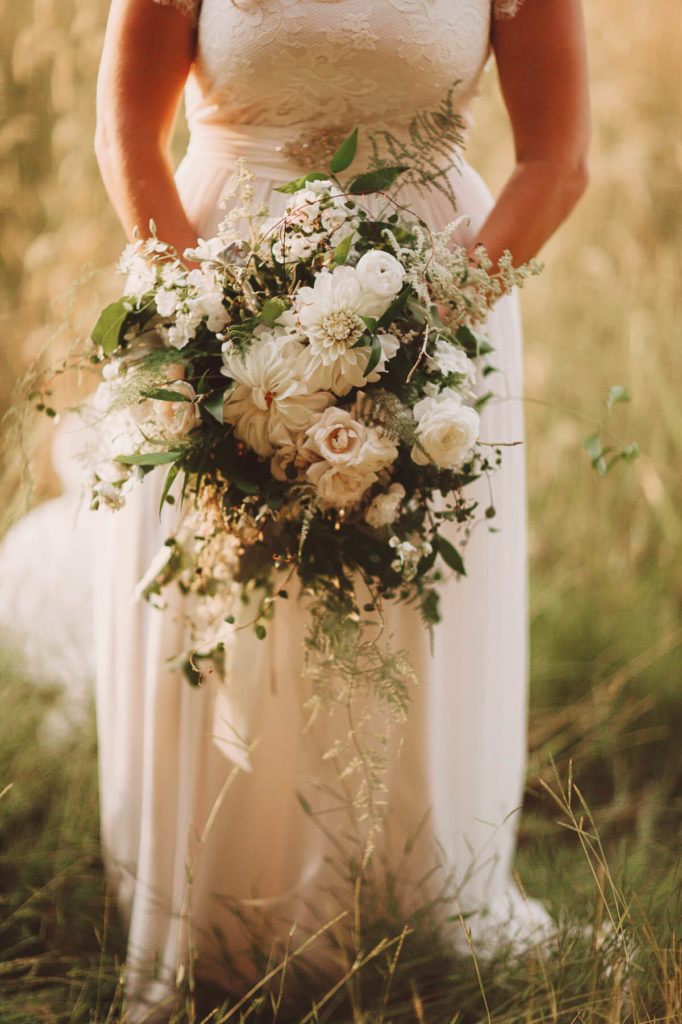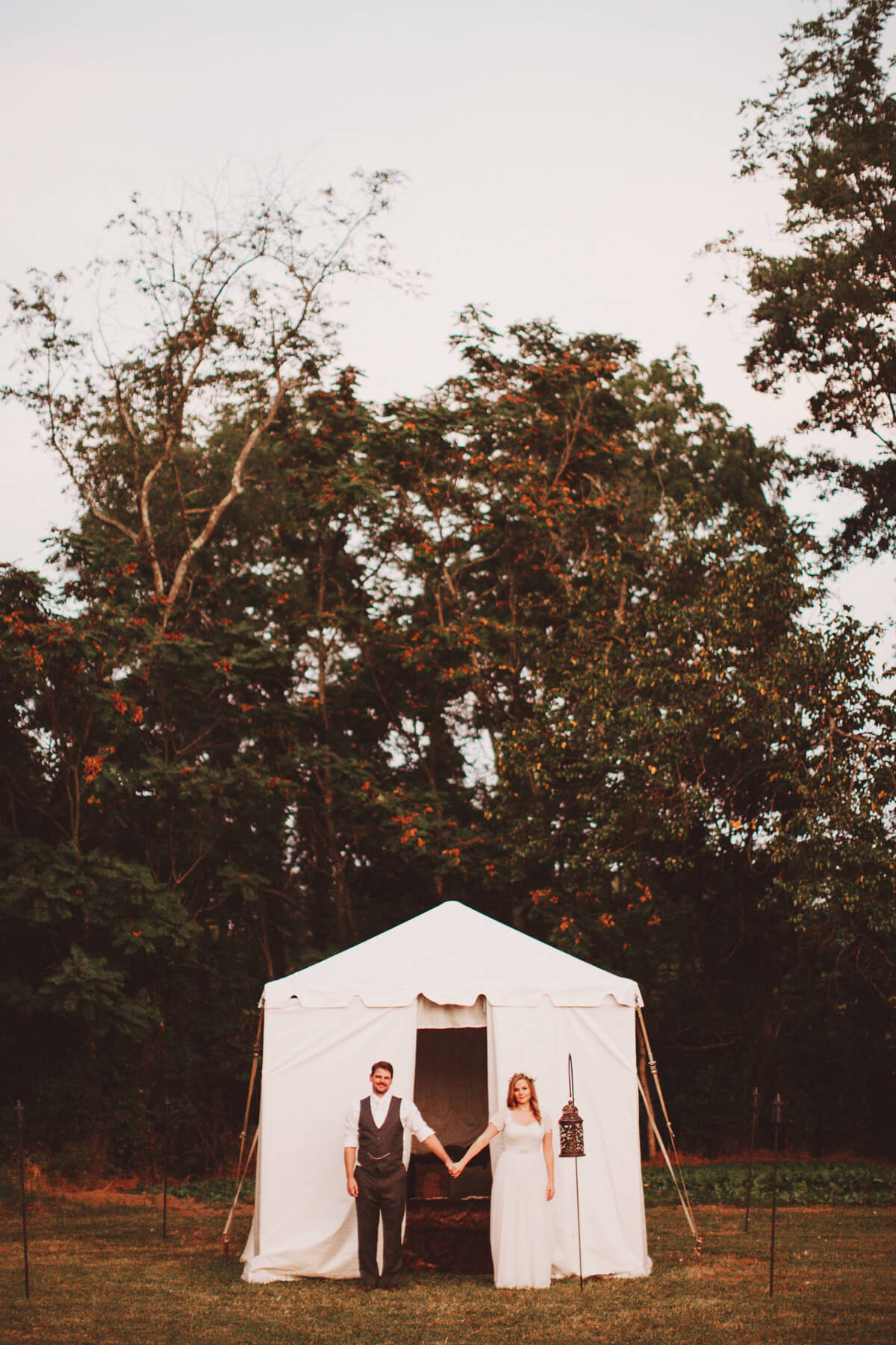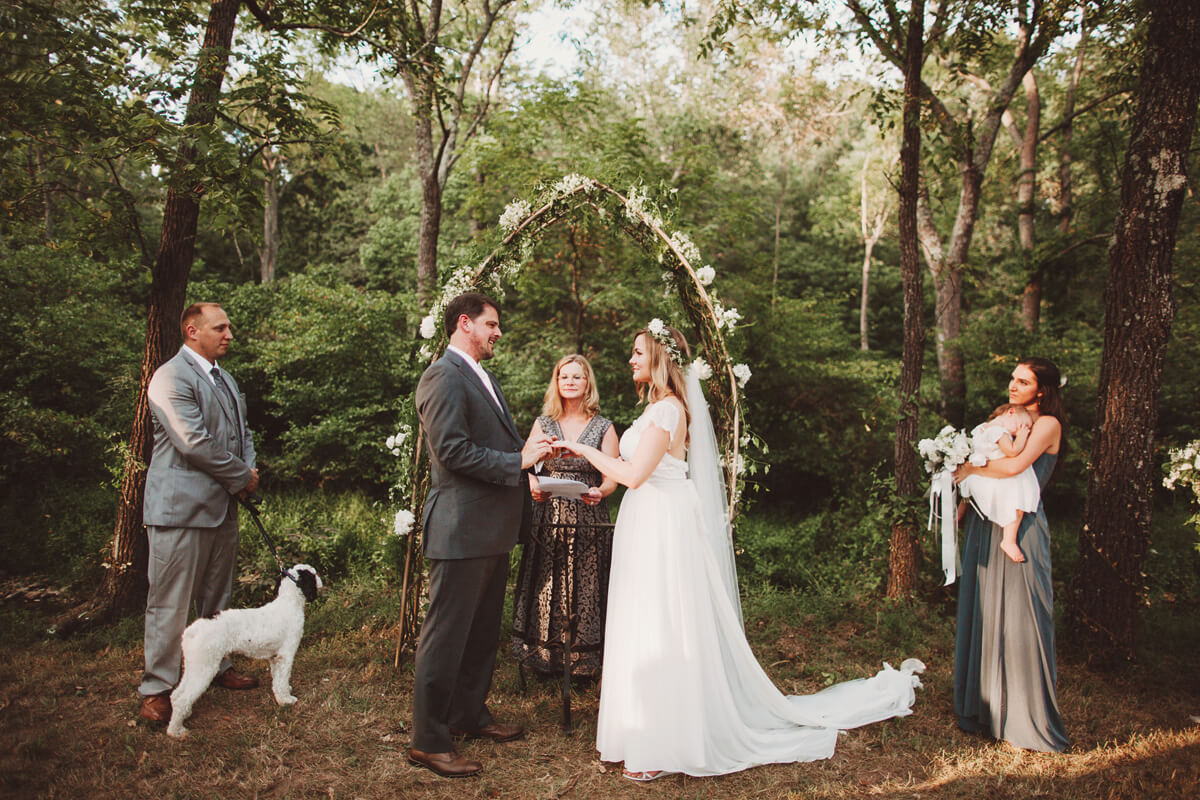 Alan proposed to me on Christmas Eve on the banks of the stream where I played as a child. When we first got engaged, we planned to get married over a year later, but the following July, I was diagnosed with stage IV cancer and told I would need to begin chemotherapy eight weeks later. Alan and I immediately decided that we wanted to face that challenge as husband and wife. Given our abbreviated time frame, we scaled the wedding down to an intimate affair with only close friends and family. Since the dress I ordered would not be finished in time, I purchased a new dress from Grace Loves Lace, which I received within a week. I trusted my bridesmaids to choose their own dresses in shades of gray lace and chiffon, and my niece's flower girl dress was altered to fit her at 14 months instead of 24.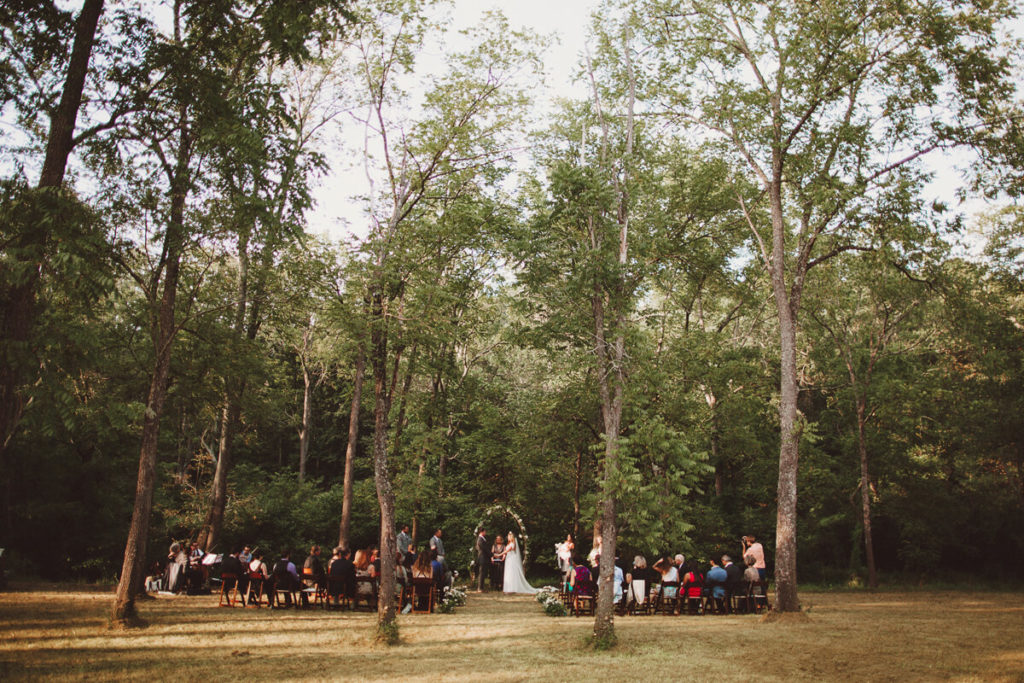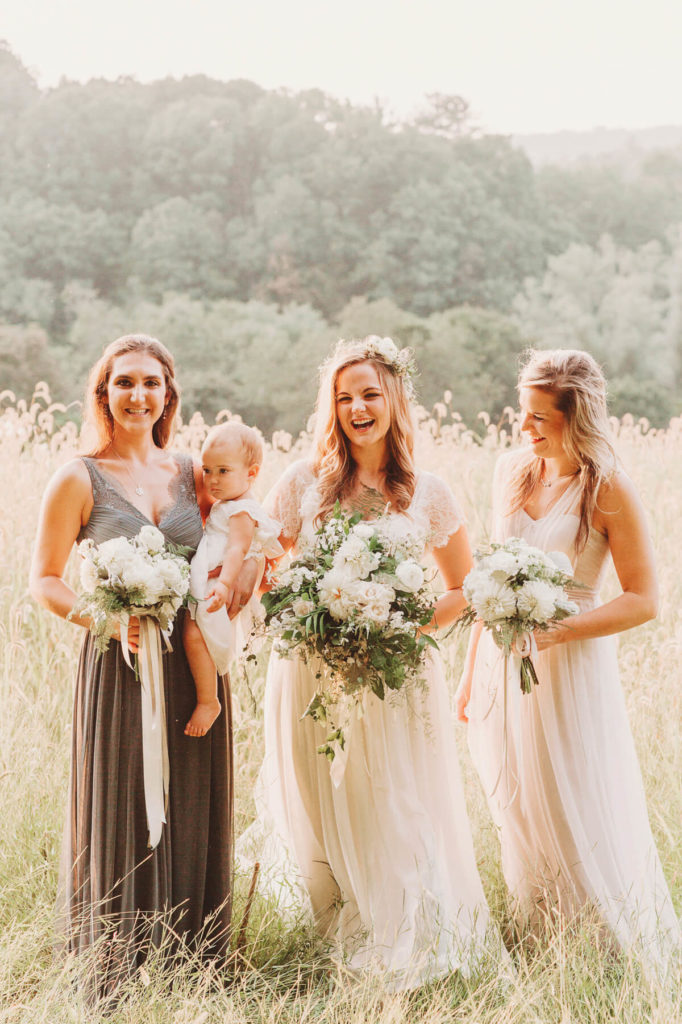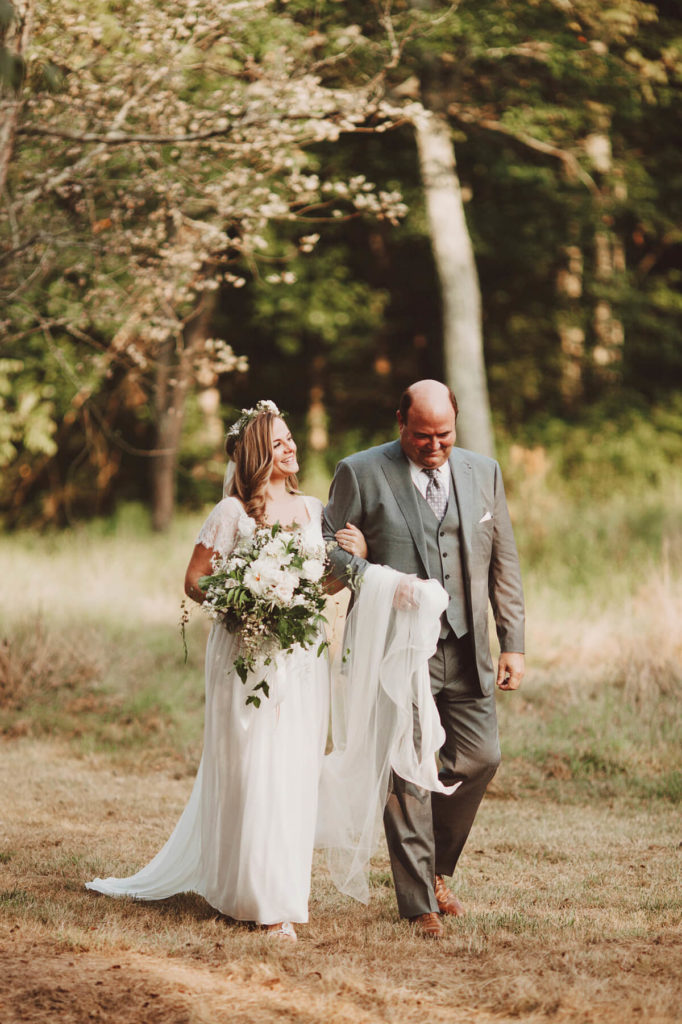 Alan and I were married in the exact spot where he proposed, and my mother performed the ceremony. Afterward, we walked to the reception tent through the forest. Since we contemplate all of our major decisions on walks through the woods, it was the perfect first thing to do as husband and wife. We echoed our forest theme in the tent, with abundant greens and an up-lit tree that cast shadows of the leaves overhead and created a silhouetted forest canopy. It was a beautiful, emotional evening.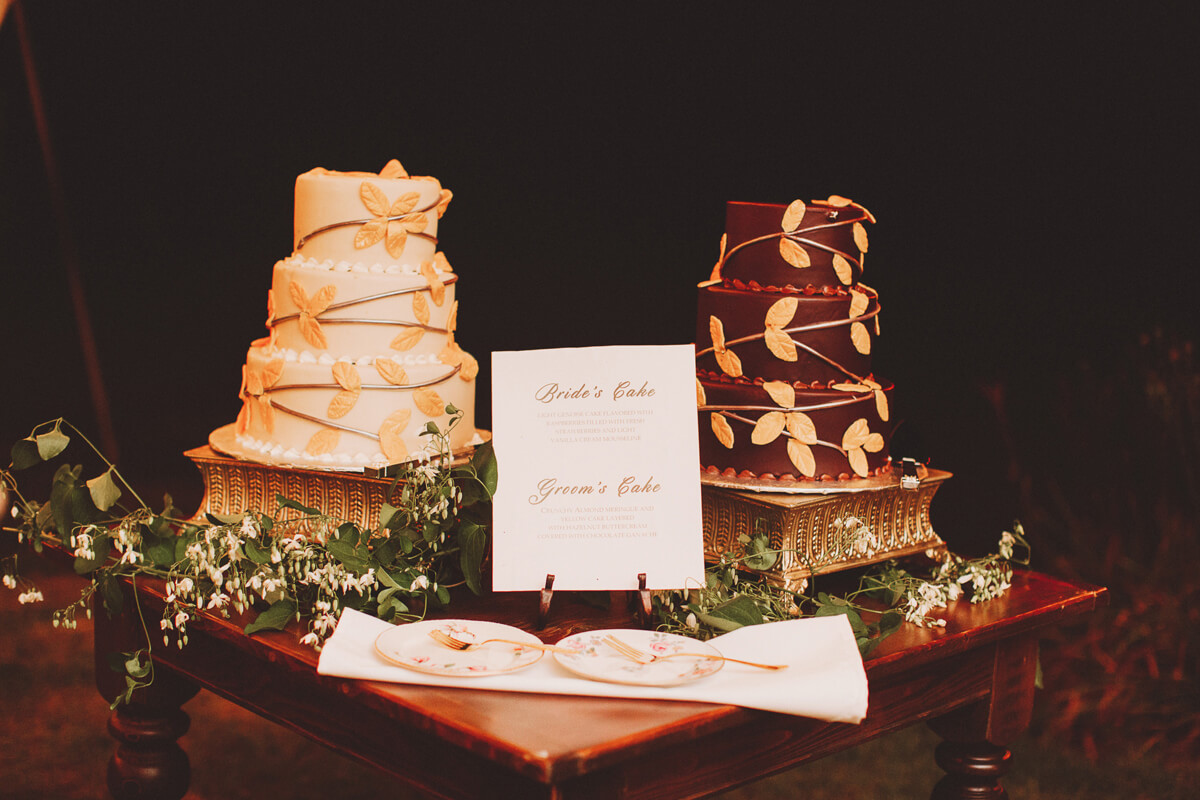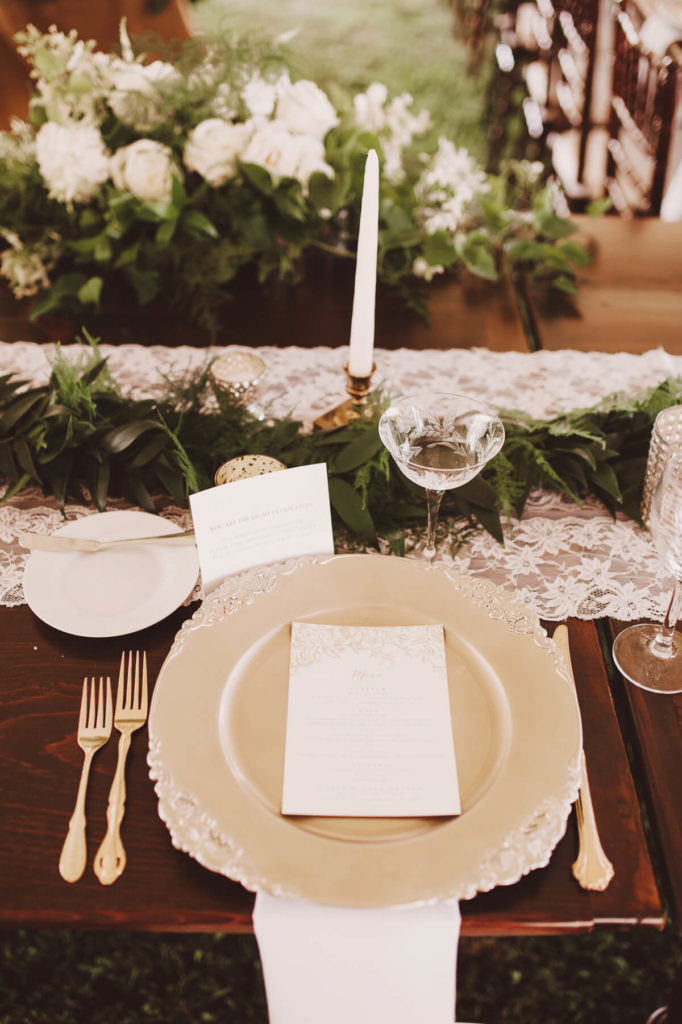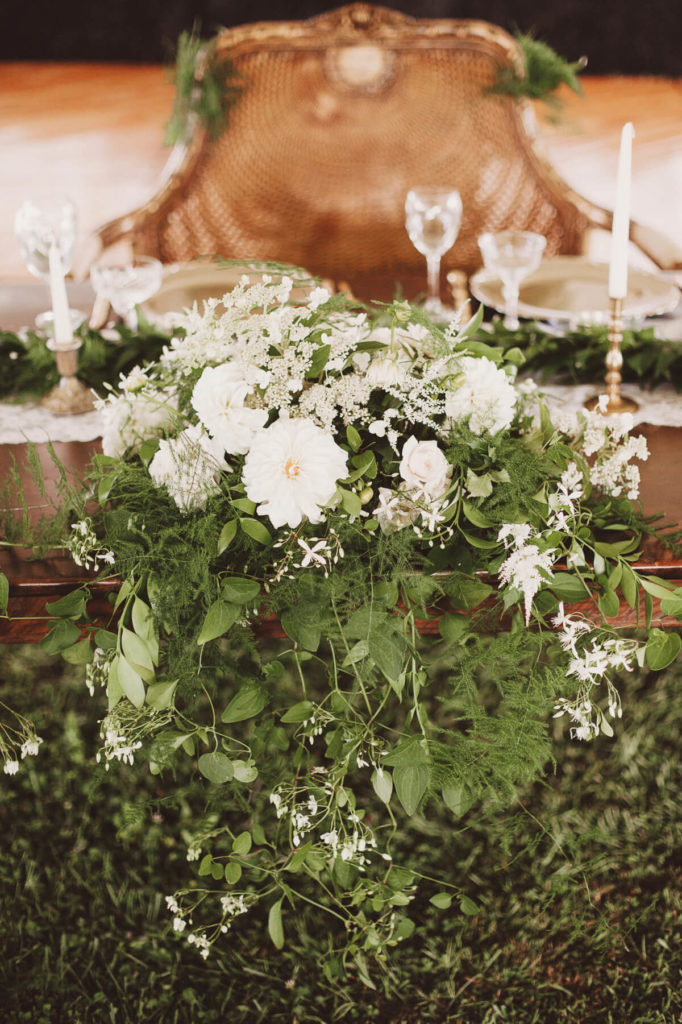 After the wedding, we planted the same tree from the reception at my parents' farm. Alan and I bought a house in the woods nearby, and last April, I was pronounced cancer-free. Now, every time we walk in the woods, we are reminded of that magical day and we could not be more grateful.
— Julienne Gede married Alan Edwards on September 5, 2015