This originally ran in the 2023 Local Love supplement in the June issue of Baltimore magazine.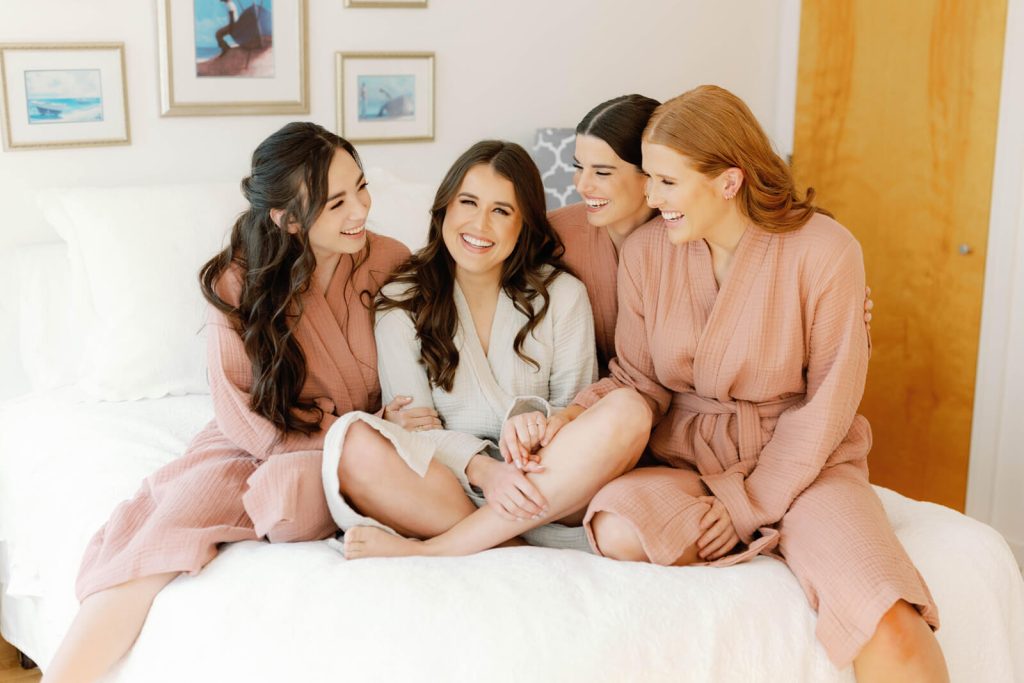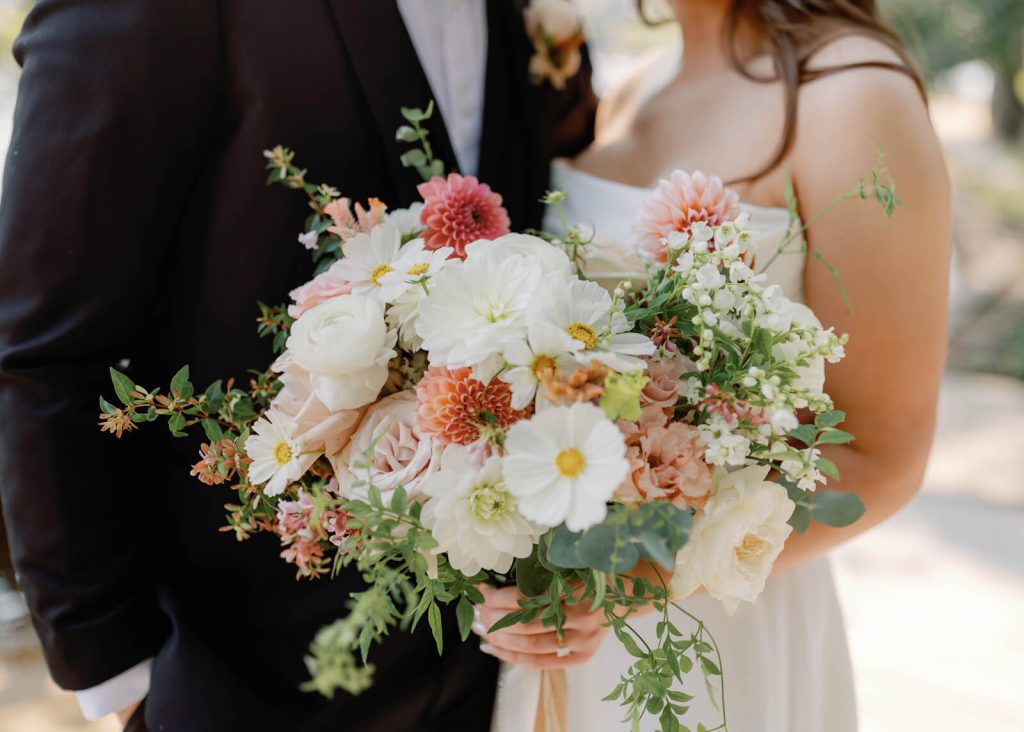 Wedding Date September 17, 2022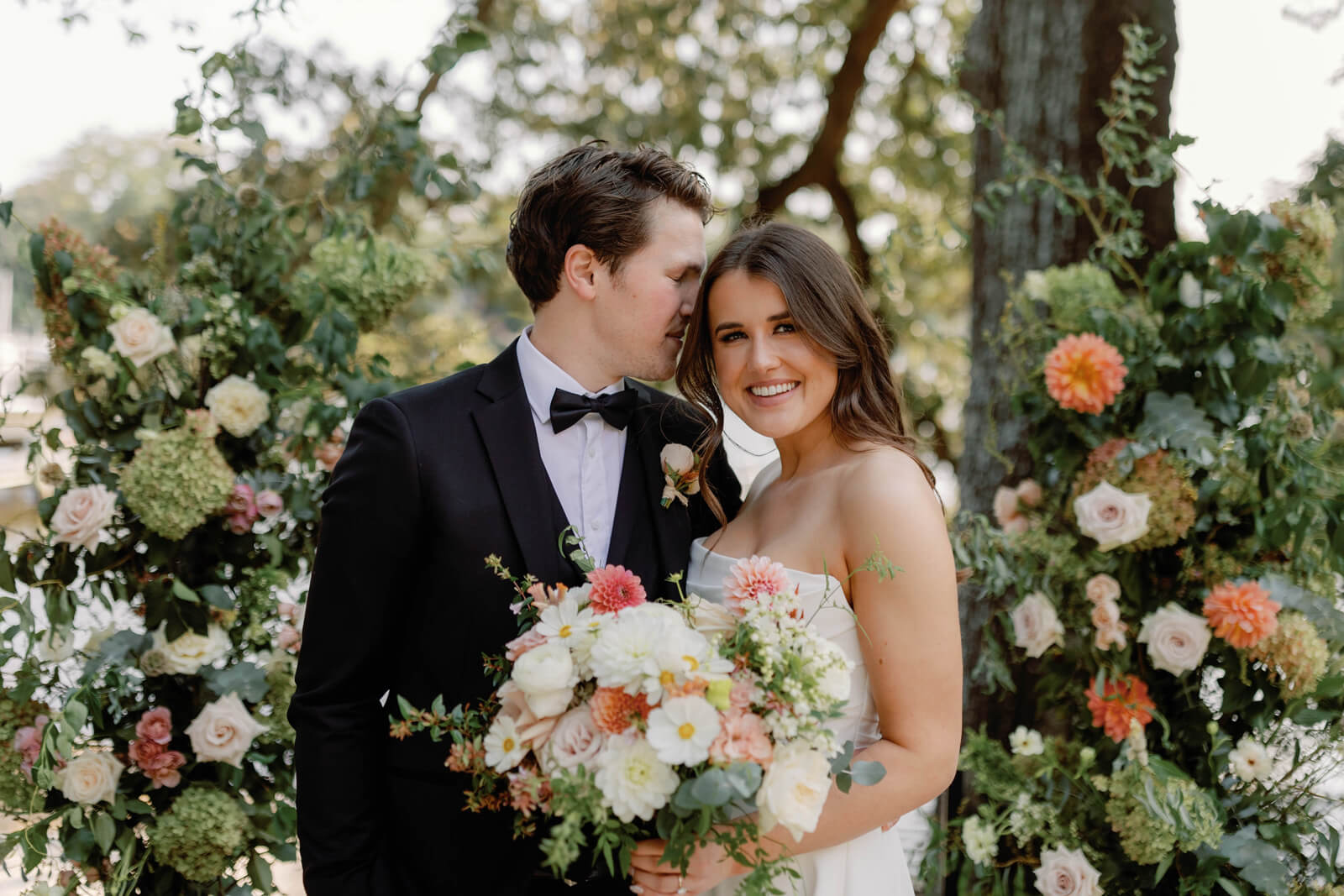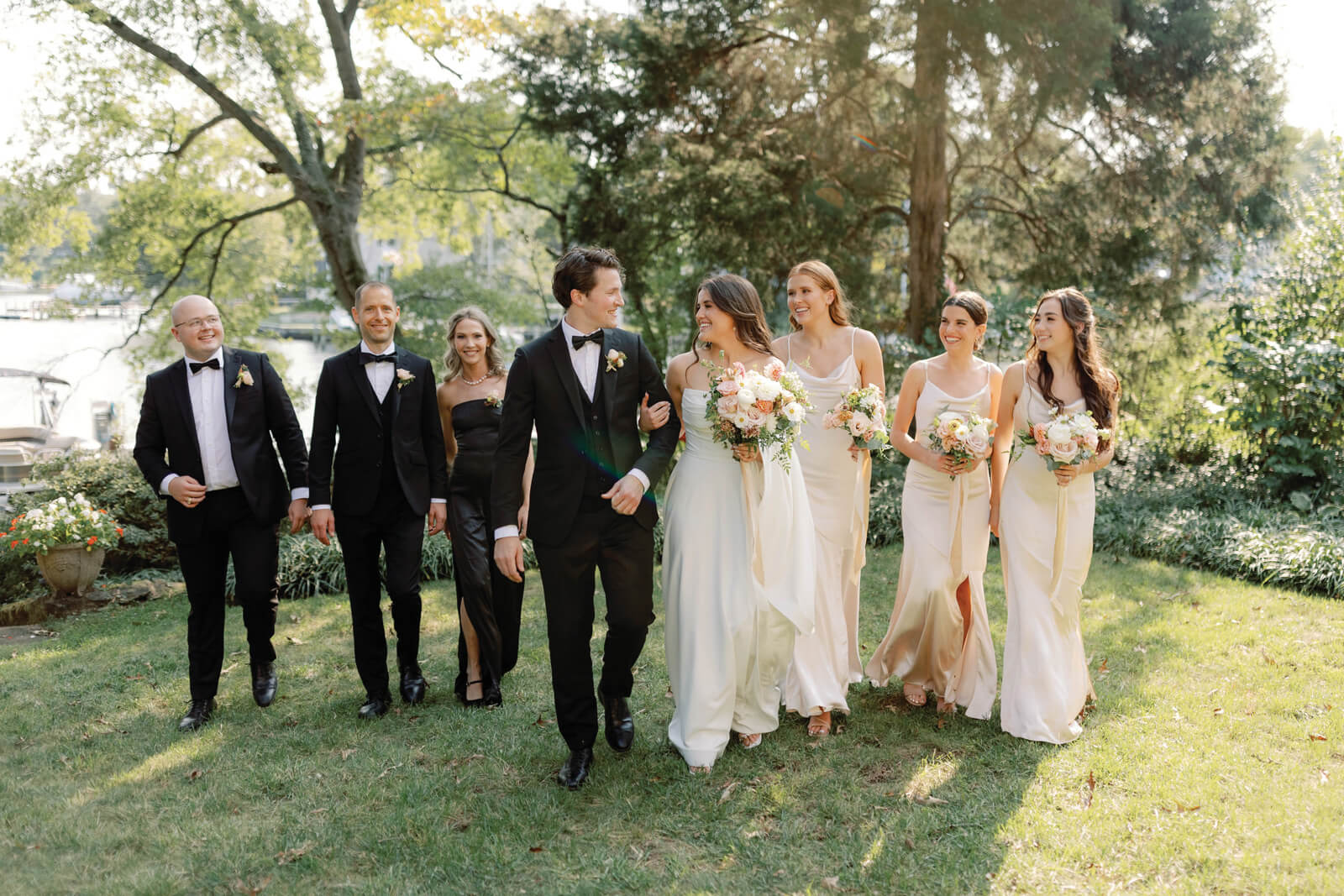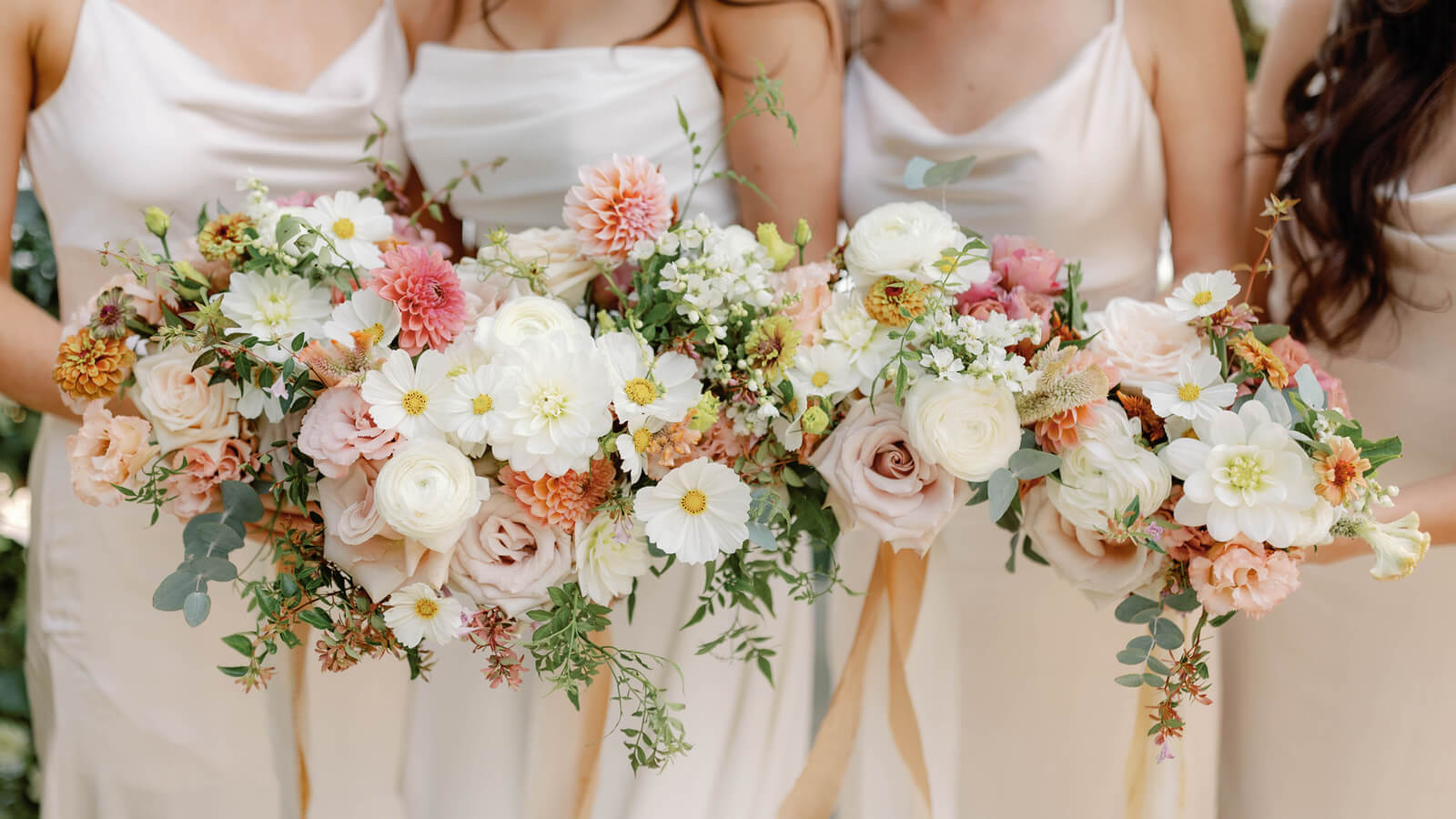 Kate Barnhart grew up spending summers at her grandmother Ellen Barnhart's waterfront house in Severna Park. She'd fill hours swimming, fishing, lying in the sun, and banking happy memories. "I am very close with my grandmother and her home is dear to my heart."
So, when it came time to pick the location for her wedding, it was a no-brainer. And luckily her fiancé, Jake Hilton, felt the same way. The two had first crossed paths at a coffee shop in Minneapolis, where Jake worked as a barista while he was finishing up his degree. "We always noticed each other, but we never introduced ourselves," says Kate, who works in marketing. Luckily, Bumble, the online dating app, acted as matchmaker. Their first date did not involve coffee, but another brewed beverage—beer.
While they dated, Jake, a financial advisor, also grew fond of Ellen's house. After a proposal at Acadia National Park in Maine, "We just knew it was the perfect place for us to get married," says Kate. "And thankfully my grandmother loved the idea." It became a family affair to get the backyard and house prepared for the big event, including landscaping, hanging string lights, and installing a new pathway.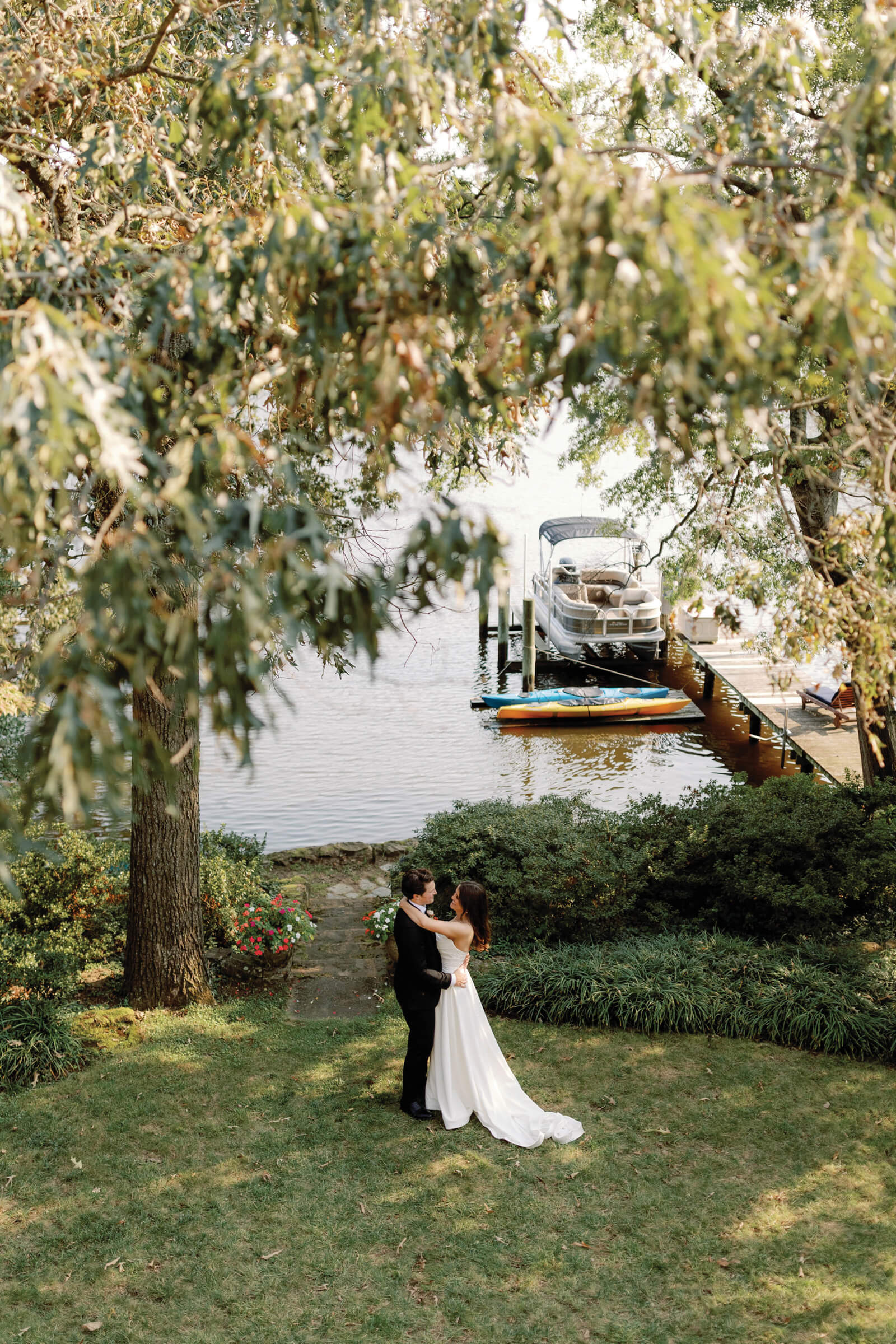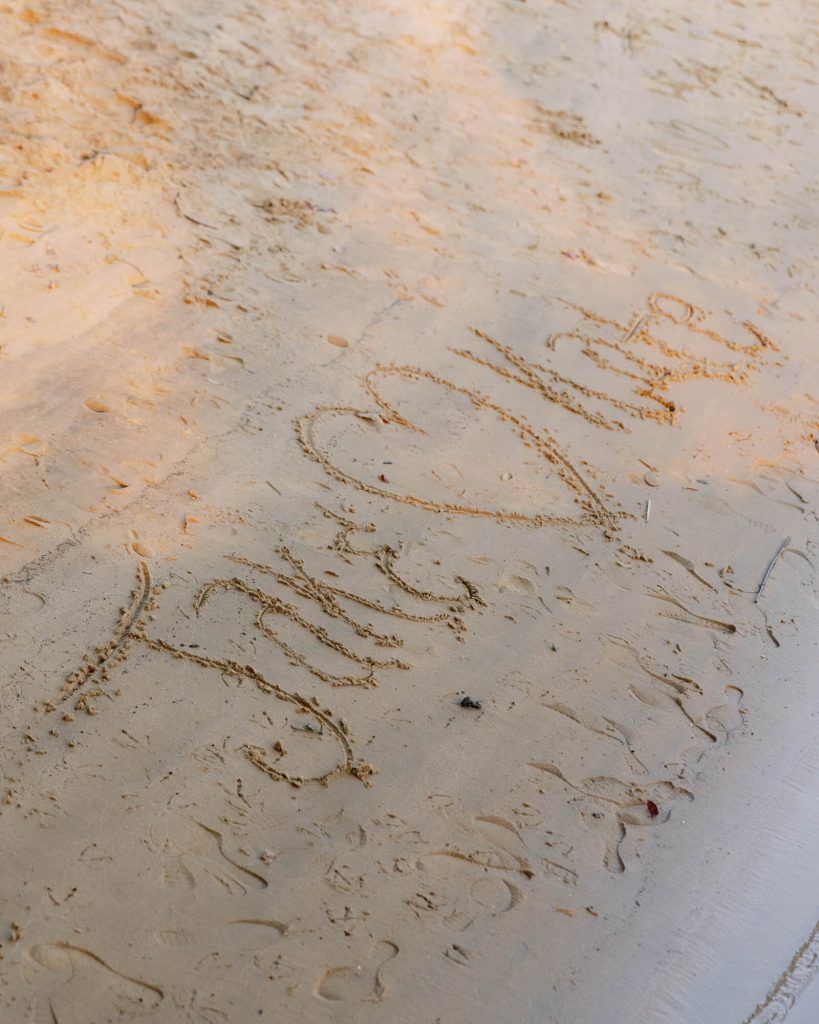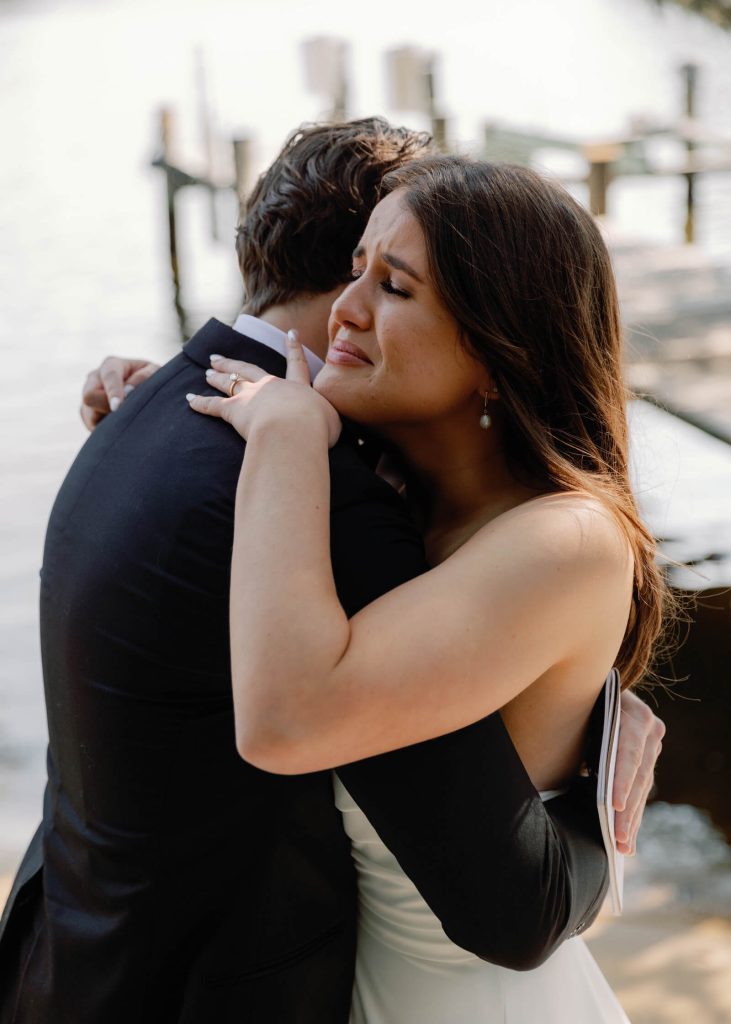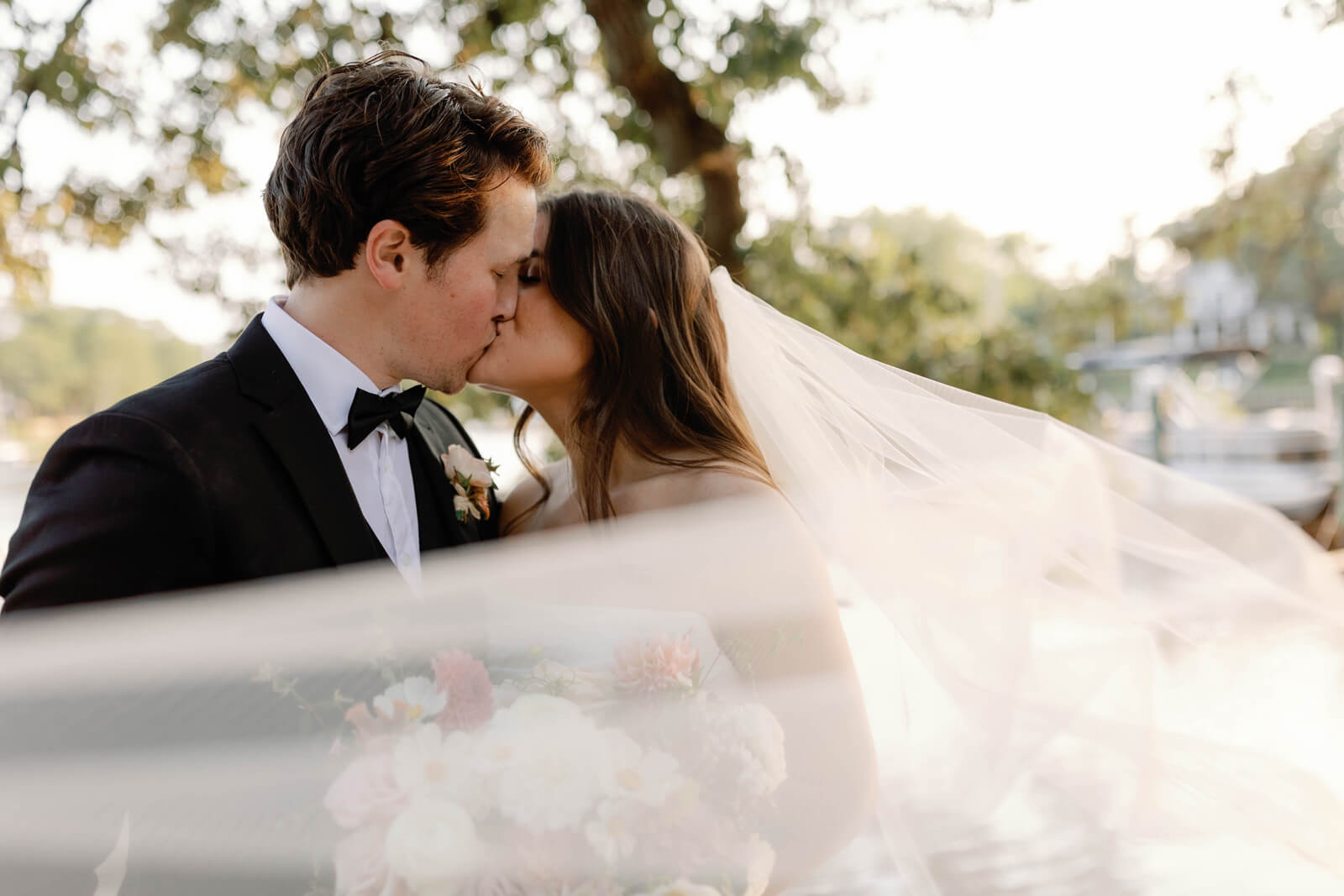 The result was an intimate atmosphere that felt classic but also whimsical. Kate and Jake wanted everything to feed off the natural elements of their surroundings and they said their vows in front of a huge oak tree, the sun filtering through the leaves, with the Magothy River behind them.
The whole day felt like a warm hug. "Since our wedding was on the smaller side—only 55 guests—we decided that we wanted to honor each of our guests by writing them a personal letter recounting our favorite memories with them and sharing why they are so special to us," says Kate. It ended up being one of the most meaningful moments of the night. "Our guests still bring it up to us as a highlight of the evening."
Another thing guests still talk about? Kate and Jake's exit from the wedding. "My grandmother's neighbors have a beautiful sailboat and they offered to pick us up and sail us away at the end of the night." After the last song, as their guests raised sparklers and cheered, the two walked down the dock and boarded the boat. It was the perfect end to a perfect day. The newlyweds waved as they sailed away—the house and twinkle lights getting smaller and smaller in the distance. Says Kate, "Getting married surrounded by friends and family in a place that is so special to us was just incredible."