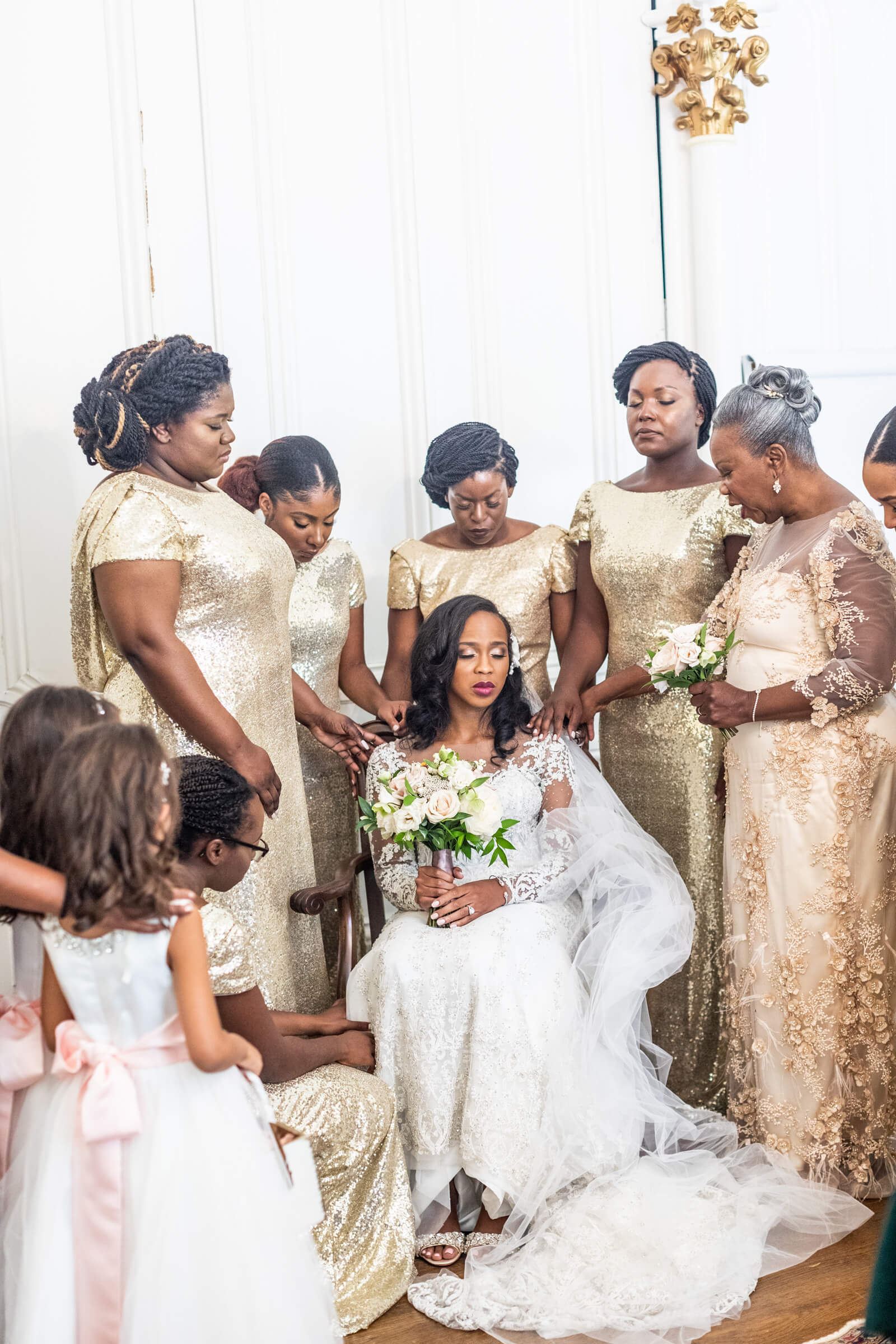 Occupations Heather is a pediatrician; Kahlil is a cyber security consultant
Wedding date September 29, 2019
Number of Attendees 220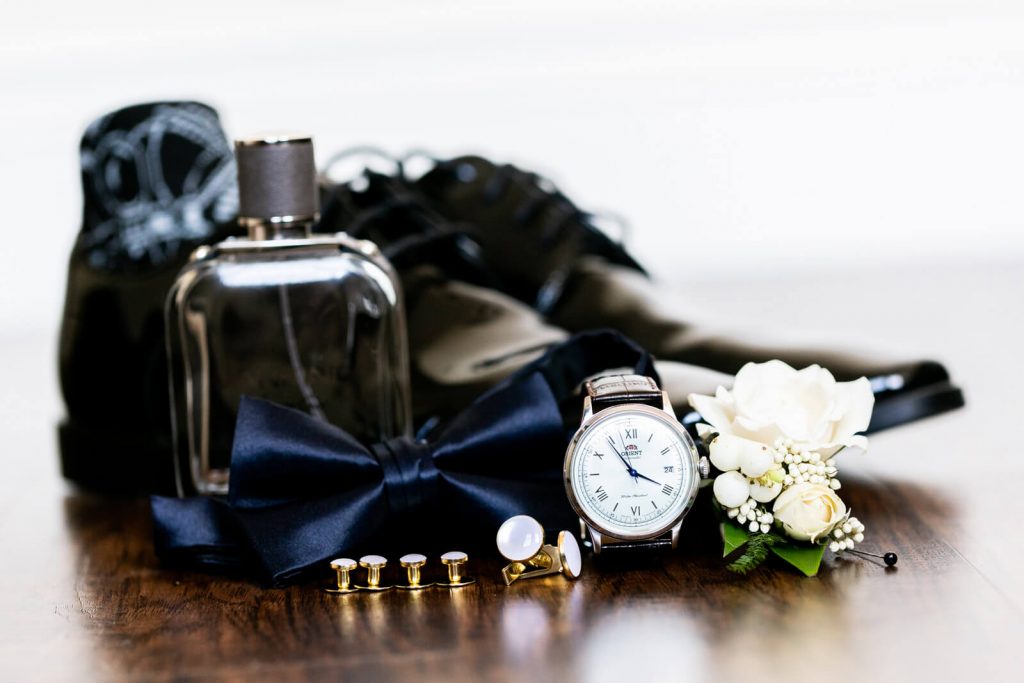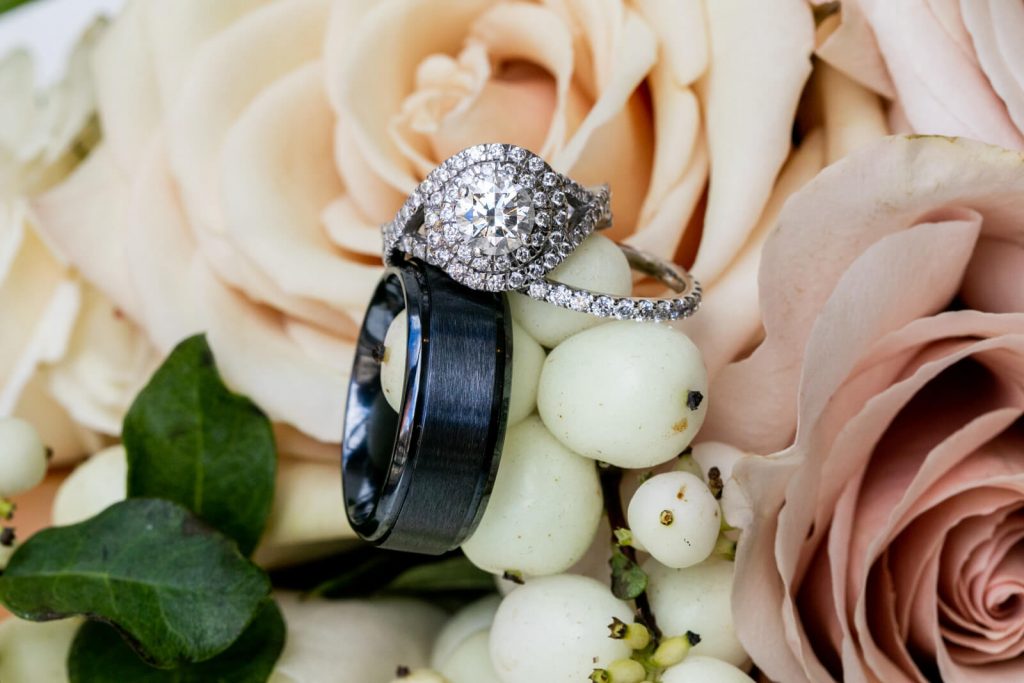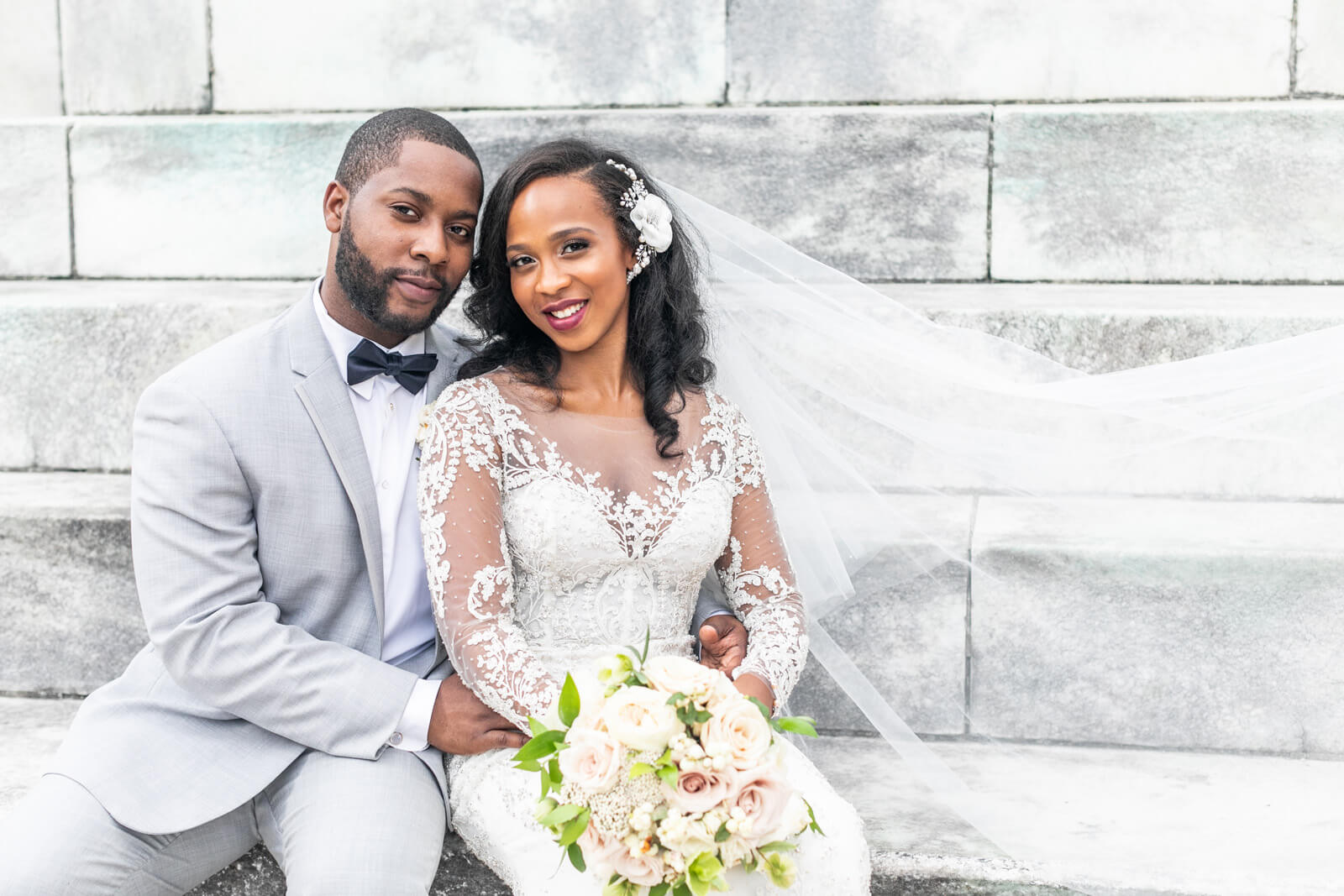 How You Met HIS STORY: It was a calm and refreshing summer evening, something not common for the city of steel. I had recently moved into my apartment and I was spending time with a good friend I had met during college. After laughing and joking for some time, she asked if I could accompany her to visit a friend. She had to pick up some candy for an upcoming event and at the time she didn't have a vehicle, so I gladly obliged. As we drove to our destination, my friend spoke of the young lady we would be visiting. She spoke of her sense of humor, her quick wit, her intelligence, her beauty and her loyalty. I was even shown pictures prior to our departure. Intrigued, I accelerated towards our destination hoping to meet the woman of these stories. We reached the apartment and went to her floor. As we walked down the hall, I noticed that one of the doors was open and the scent of home cooked food was emanating from the room. Upon entering the apartment we were met with a woman dressed in running clothes cooking in her kitchen. She stopped what she was doing, turned towards us and simply said "Hey." Transfixed at what I was seeing and never one for properly filtering my words, I responded. "You are more beautiful in person then you are in your pictures."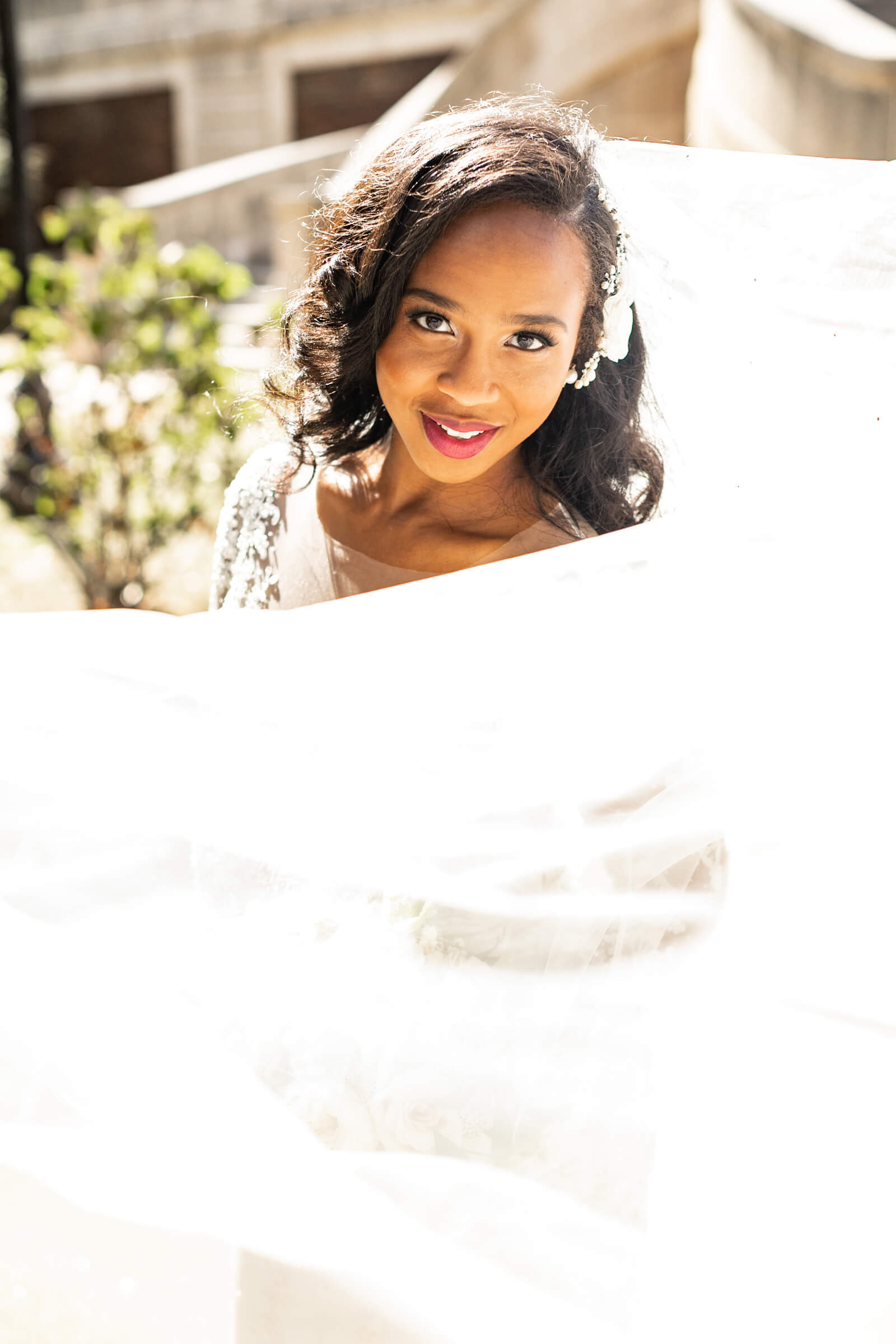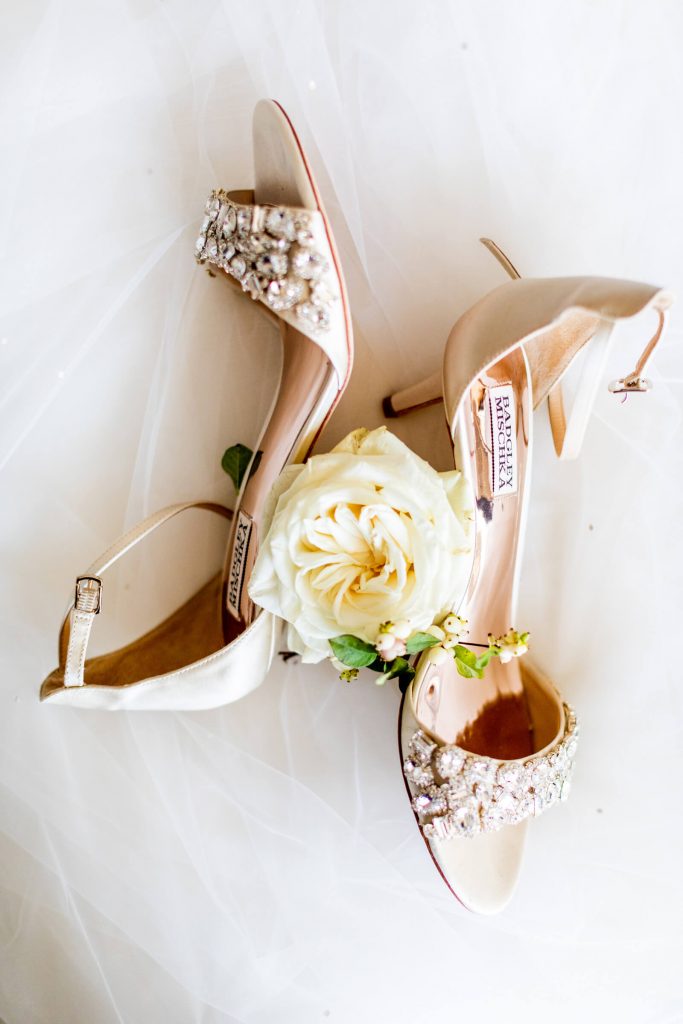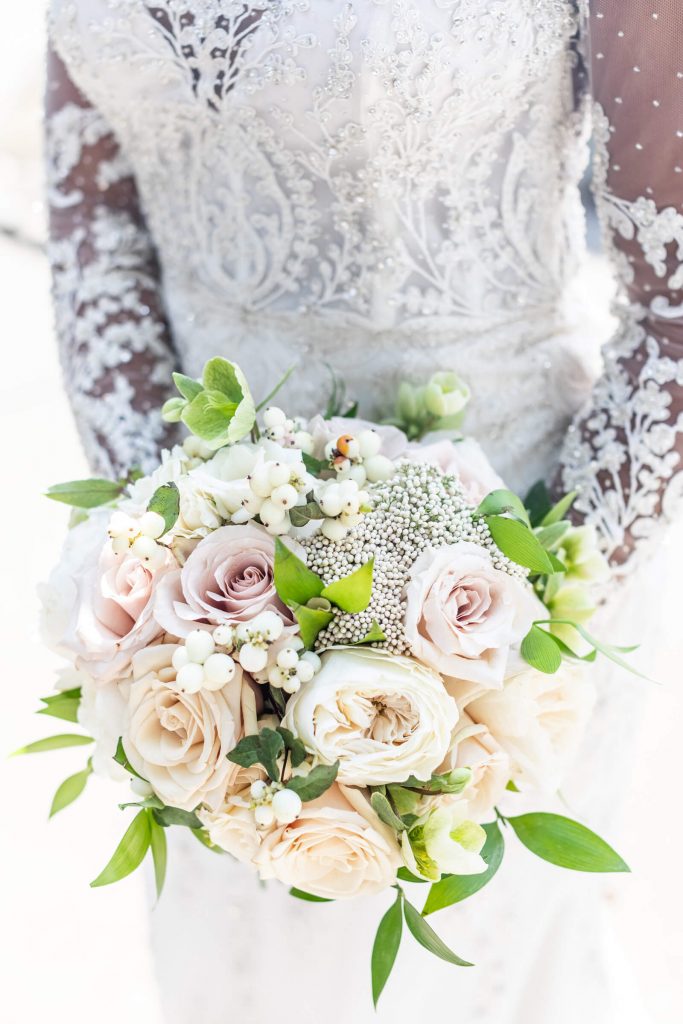 HER STORY: I had just finished studying and decided to cool off my brain cells by going for a run. Too hungry to shower and freshen up after my run, I headed straight to the kitchen to prepare a meal.  I knew my friend Marla was stopping by. What I didn't know was that she would be bringing the future love of my life with her. As the door opened I heard Marla say, "hey," followed by another voice. I turned around to see an unfamiliar face. Now most guests would lead with, "Hi I am [insert name here]." Instead I was met with a compliment. Given that I am skeptical of most things my initial response was "And you are? . . . Marla who is this guy?" Little did I know I would spend the next seven years discovering the answer to that question.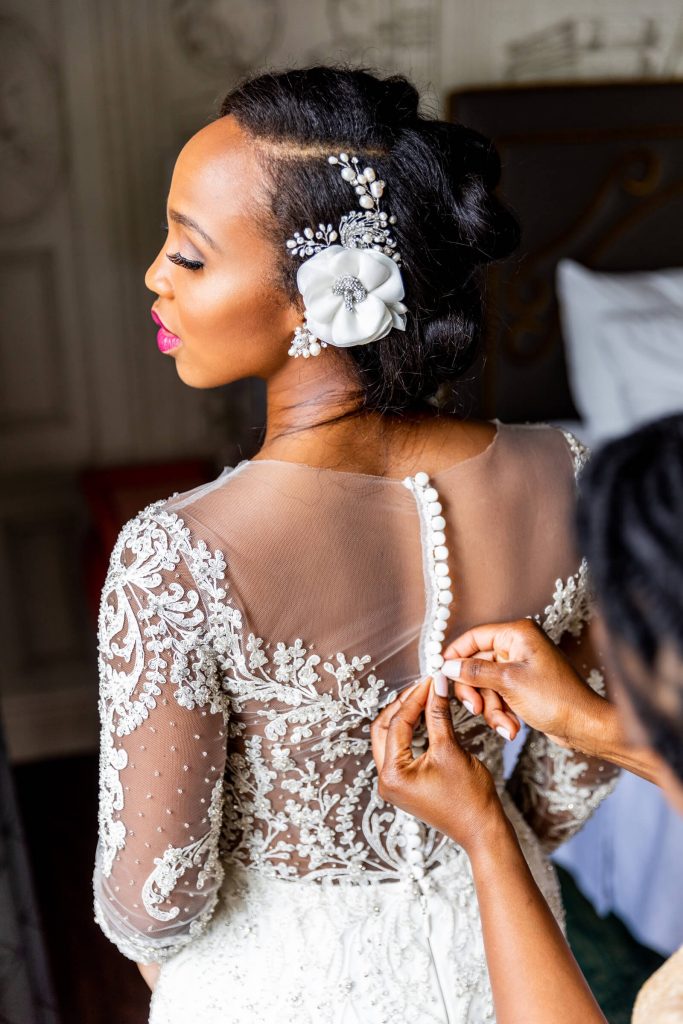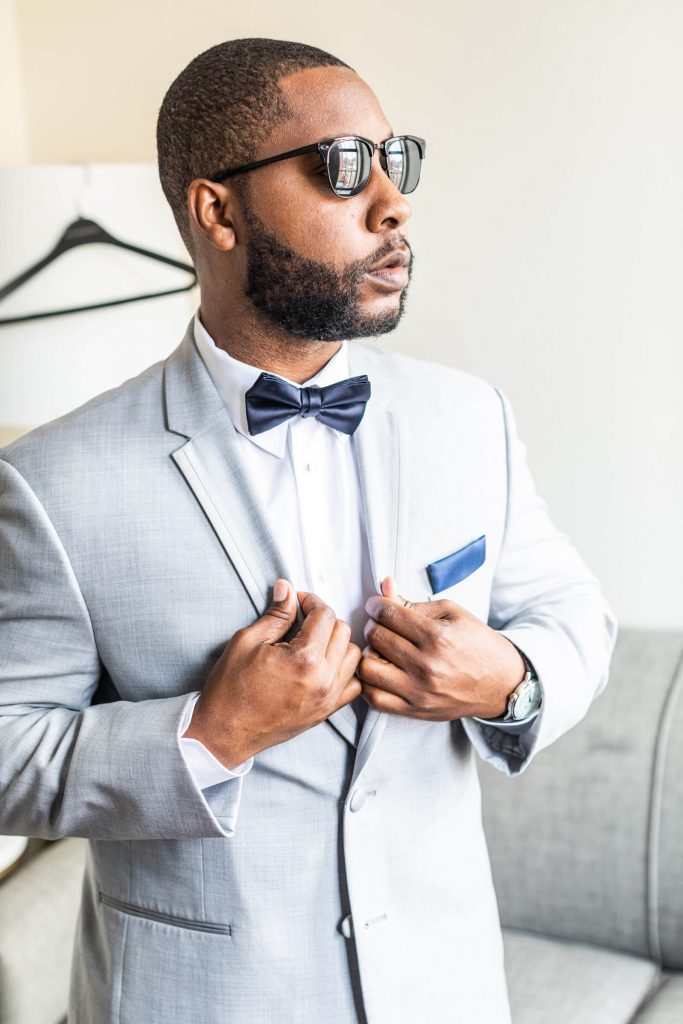 The Engagement HIS STORY: The Board Exam is the final comprehensive exam meant to evaluate doctors after completing their training. Heather had been studying for many months and would finally take the exam. I left work early that night and also spoke with Heather's roommate so she could let me into the apartment. I waited in her apartment to surprise her after she finished the board exam. She came into the apartment and I was standing there with flowers. Needless to say she was floored and completely overwhelmed. After she had calmed down she asked how I was able get off work to which I replied, "I told them I wanted to surprise you for your boards and give you this." I then got down on one knee and presented her with an engagement ring. After a brief moment of shock, the tears joined our little get together and she said, "Yes."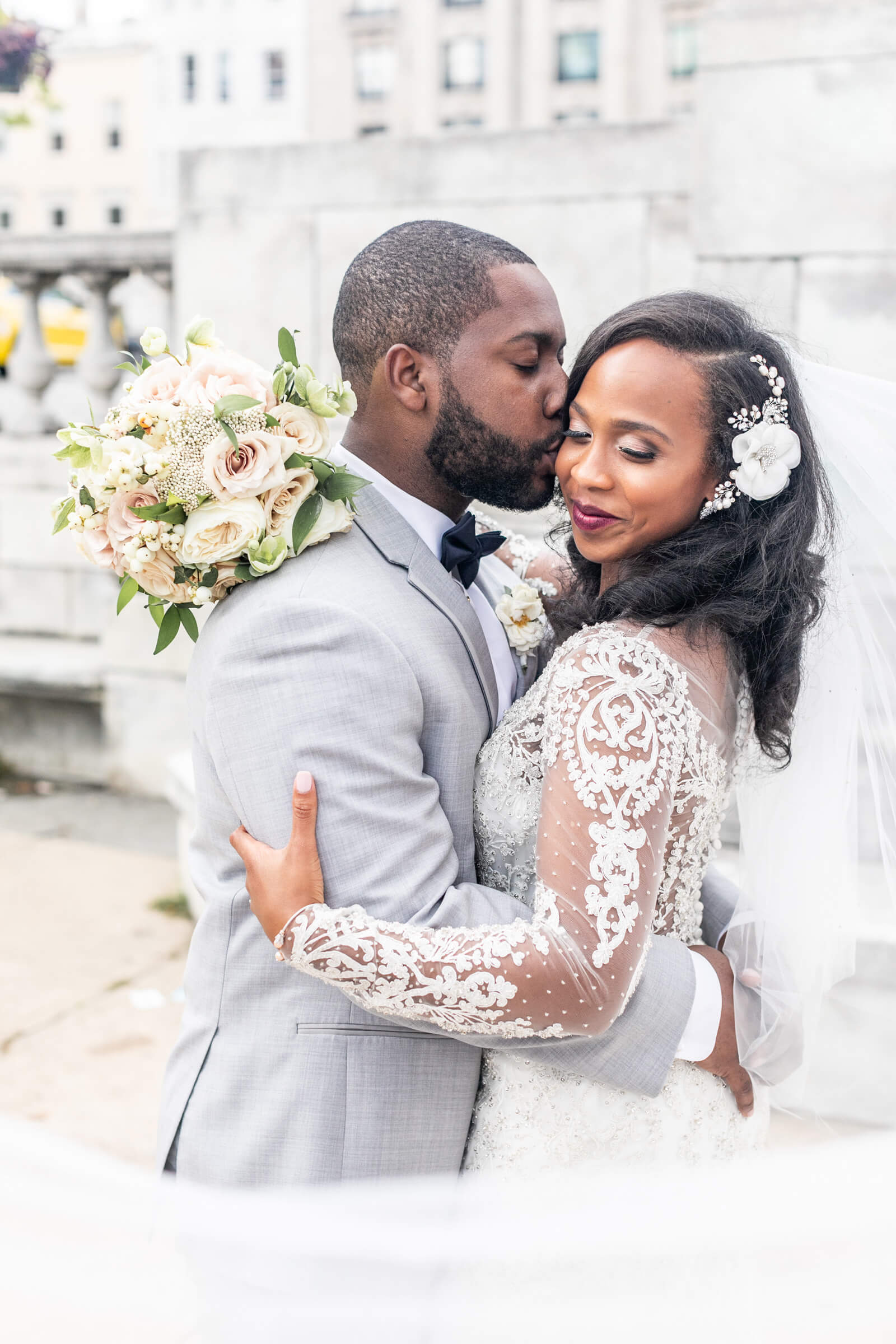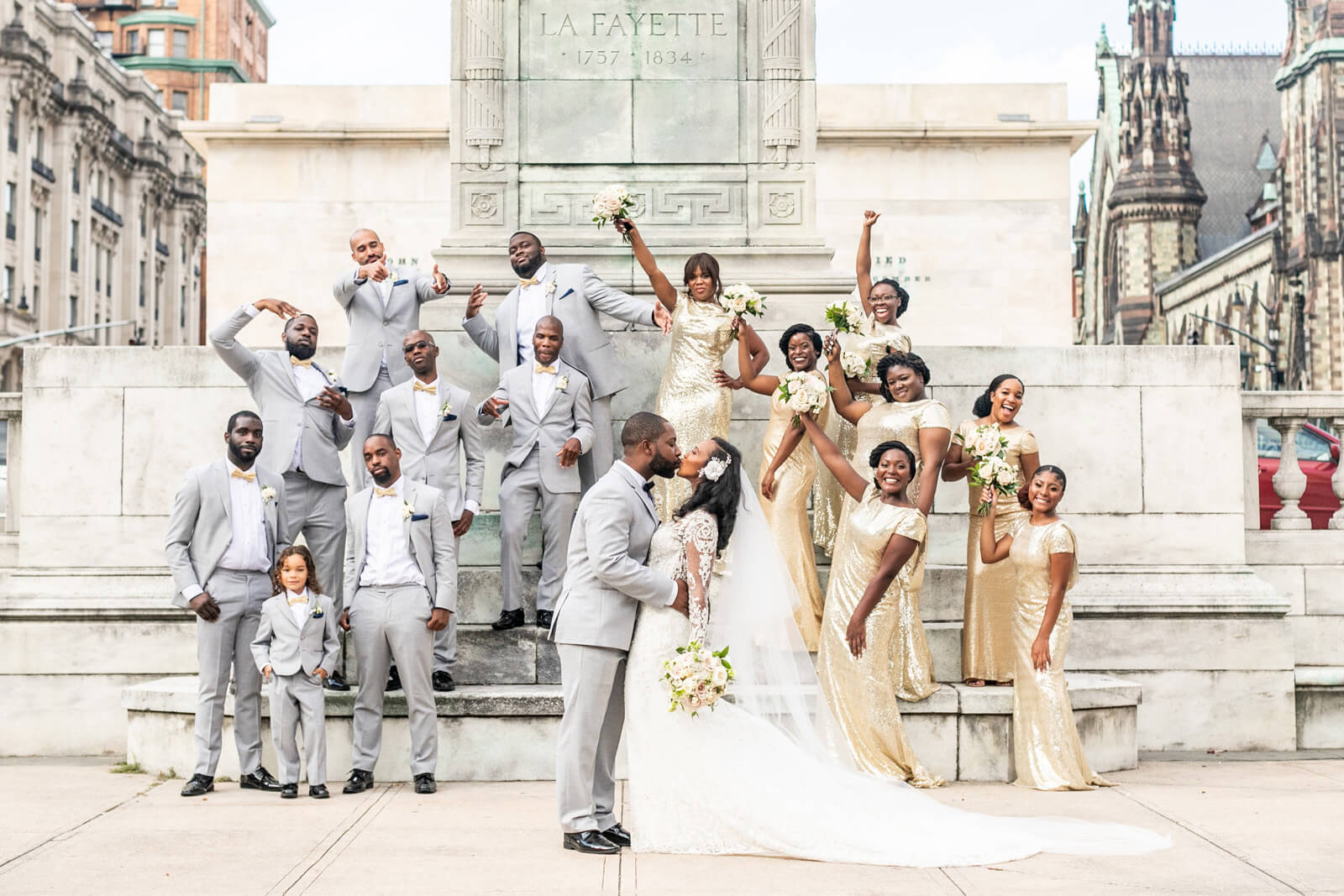 HER STORY: I had just finished my boards and naturally I felt like life as I knew it was over. After four years of medical school, three years of residency, three months of studying, and nine hours of testing . . . I was a hot mess. I was in regular pants, a sweatshirt and tennis shoes, with my hair in a messy bun and MOST importantly—my nails undone. I was talking to Kahlil on the phone while driving back from the testing center.  As I opened the door, I was met with the best surprise. Kahlil standing right there. As he proceeded to get on one knee I broke every promise I had to myself of NOT CRYING in this moment. I was right, life as I knew it was over, and what was ahead, what was in front of me was the future that made the past worth it. (For those of you who are wondering, I immediately went afterwards to get my nails done. A girl's gotta come correct!)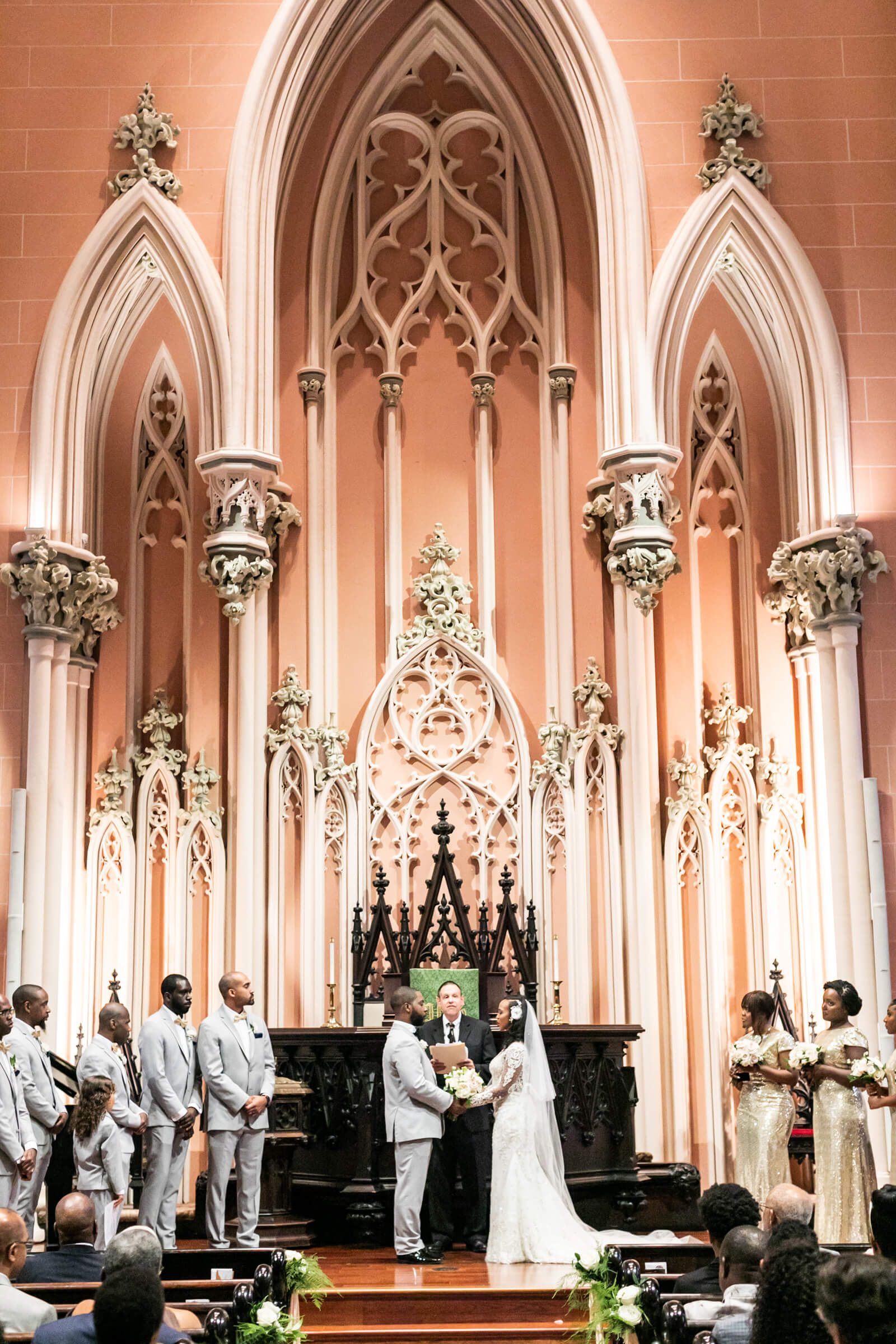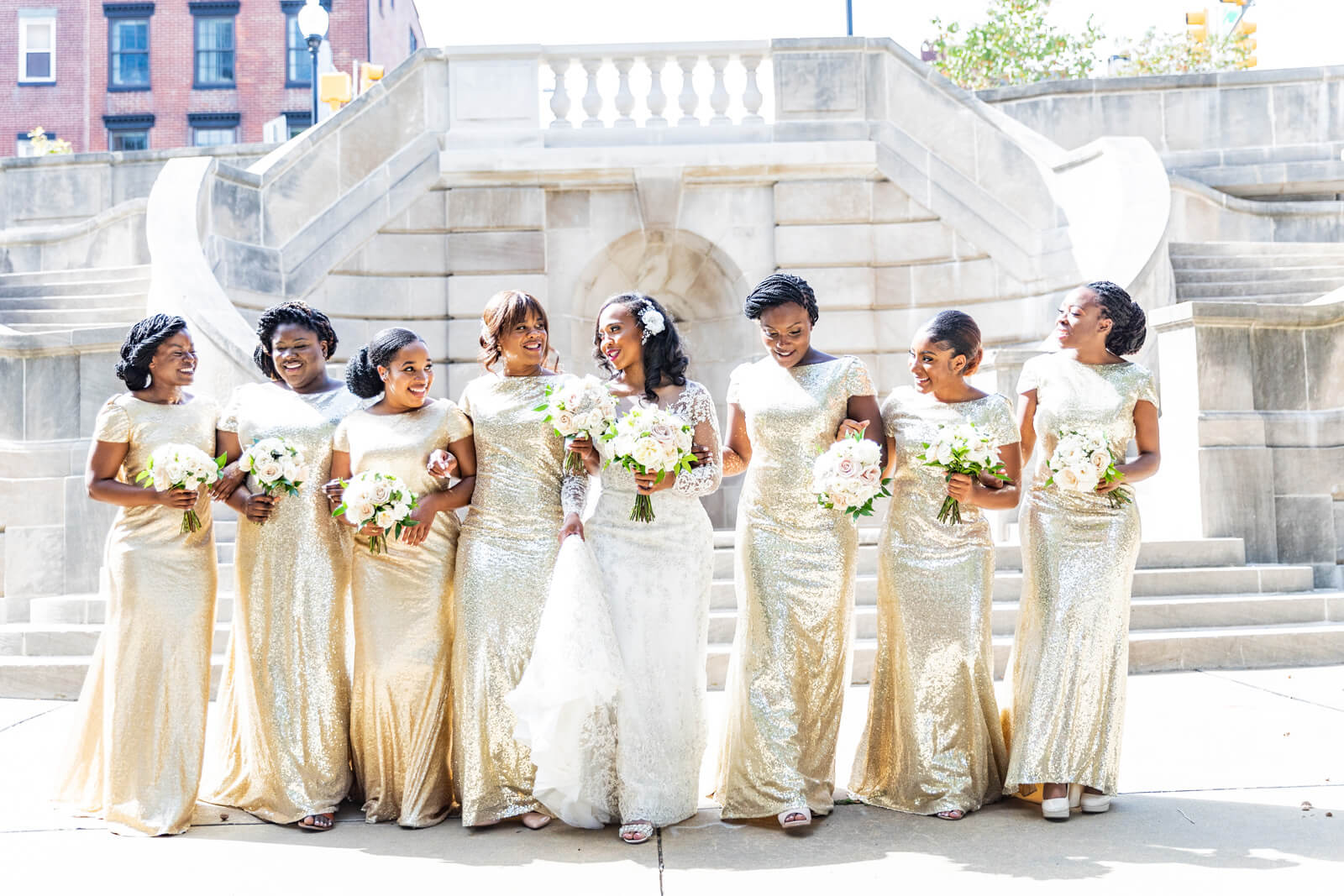 Wedding Design Inspiration We wanted a wedding that had a timeless feel. Something that we could look back on and remember like it was yesterday. Something that was representative of us, while feeling warm, welcoming and personal to our guests.
What Was Unique and Special About Your Wedding Day We decided not to see each other before I walked down the aisle. The last time we saw each other was two days before the wedding and the first time we saw each other on our wedding day was standing at the altar. Old fashioned I know, but it made the look on his face as he unveiled me unforgettable and worth it.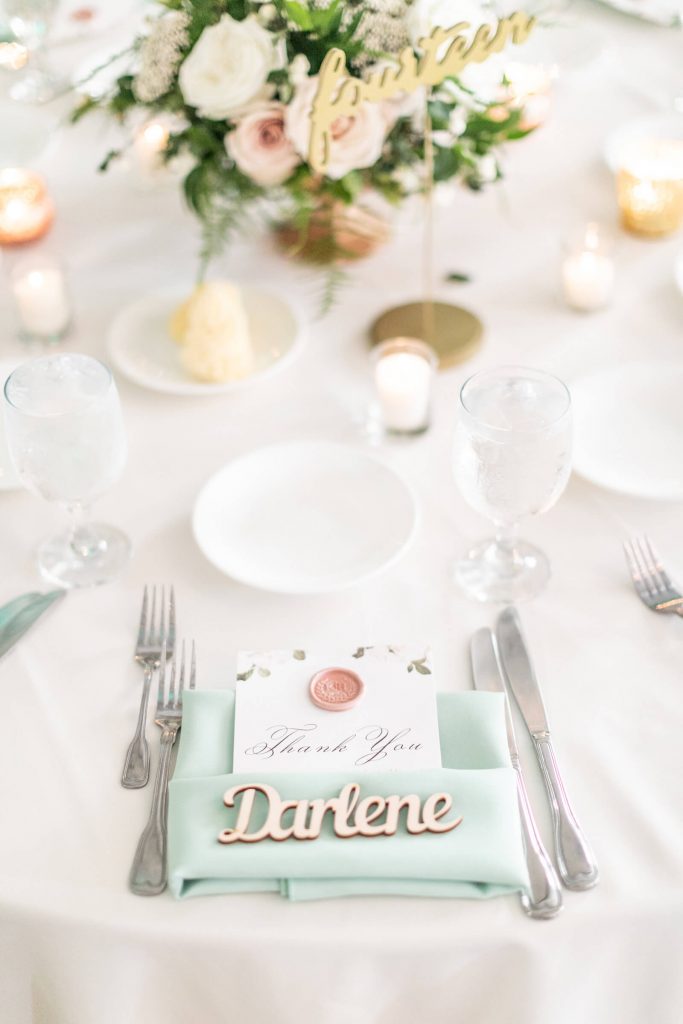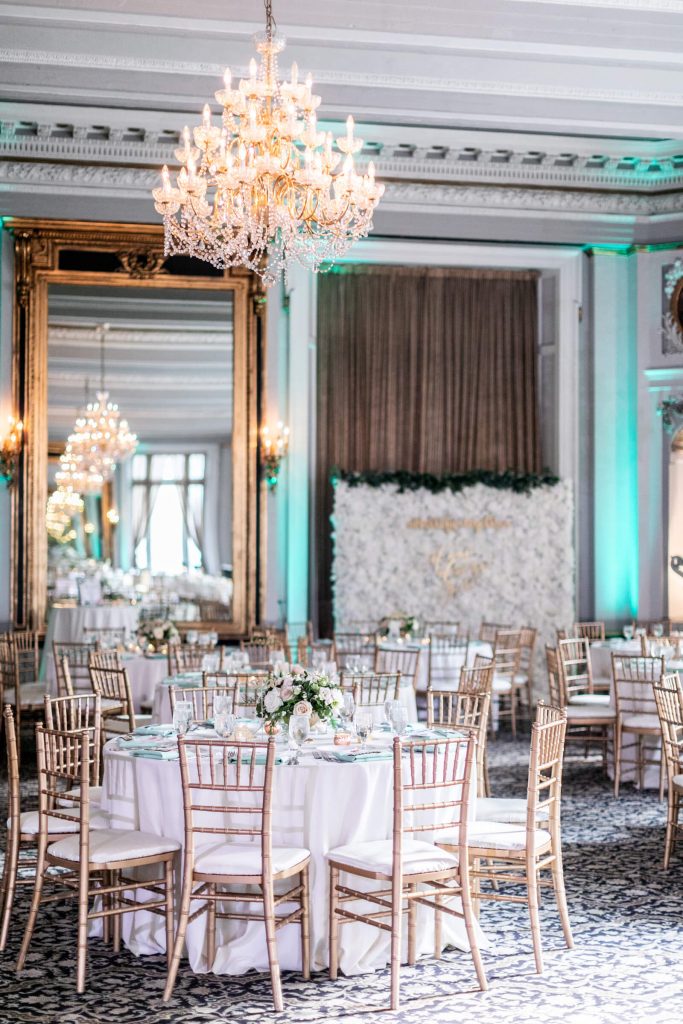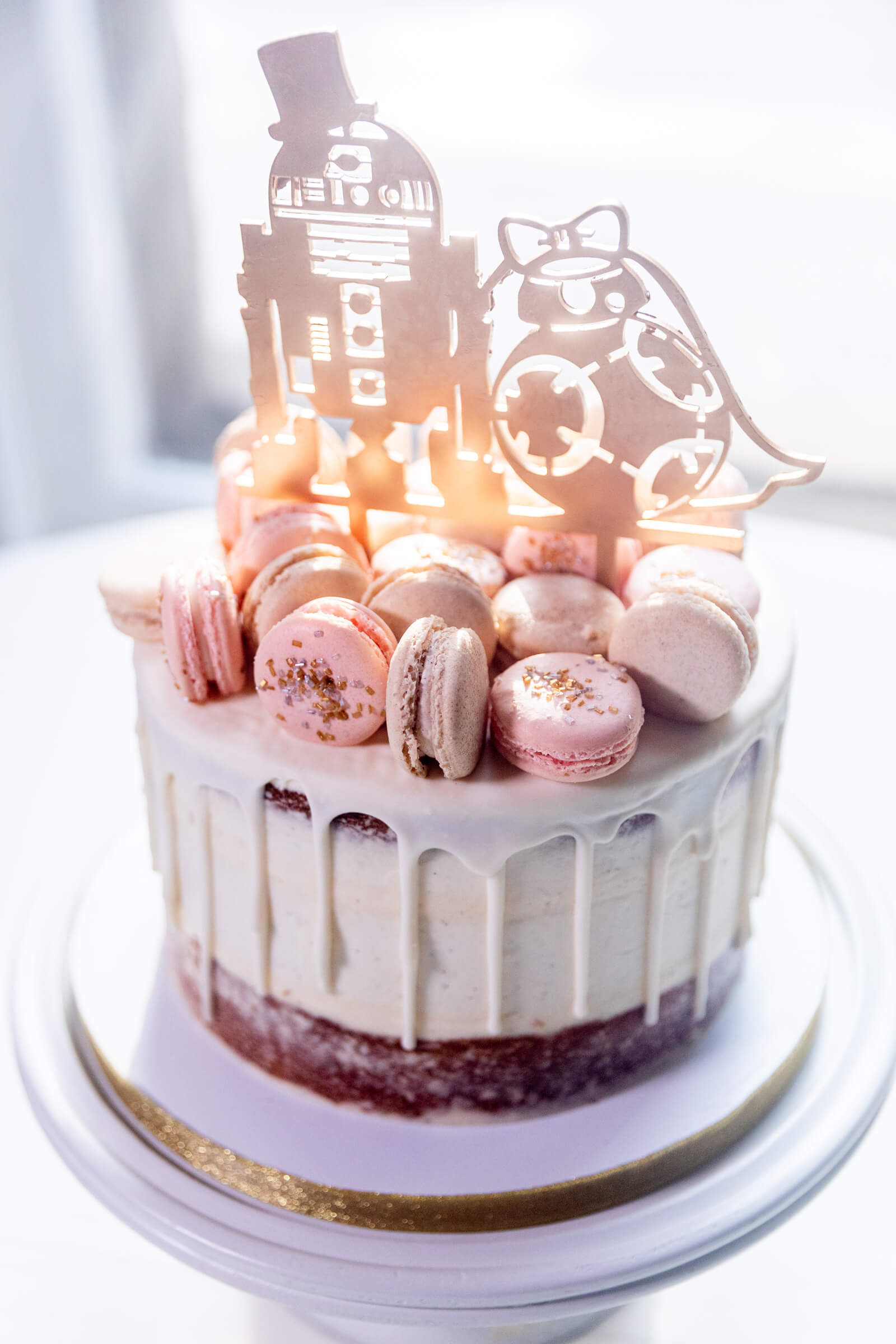 Favorite Details We are not big cake people, so we had a small wedding cake and focused on our dessert table, highlighting our favorite desserts. (Pies, cookies and cupcakes!) 
Most Unexpected Event On Your Wedding Day I had seven bridesmaids and even though all of the dresses were the same style, two of the seven bridesmaid dresses were made out of fabric that was a deeper shade of gold than the champagne-gold fabric I originally requested. There was no way of knowing until all of the dresses were together, but I was so happy to have my girls with me and all of the most important people in my life together, I just rolled with it and decided not to care.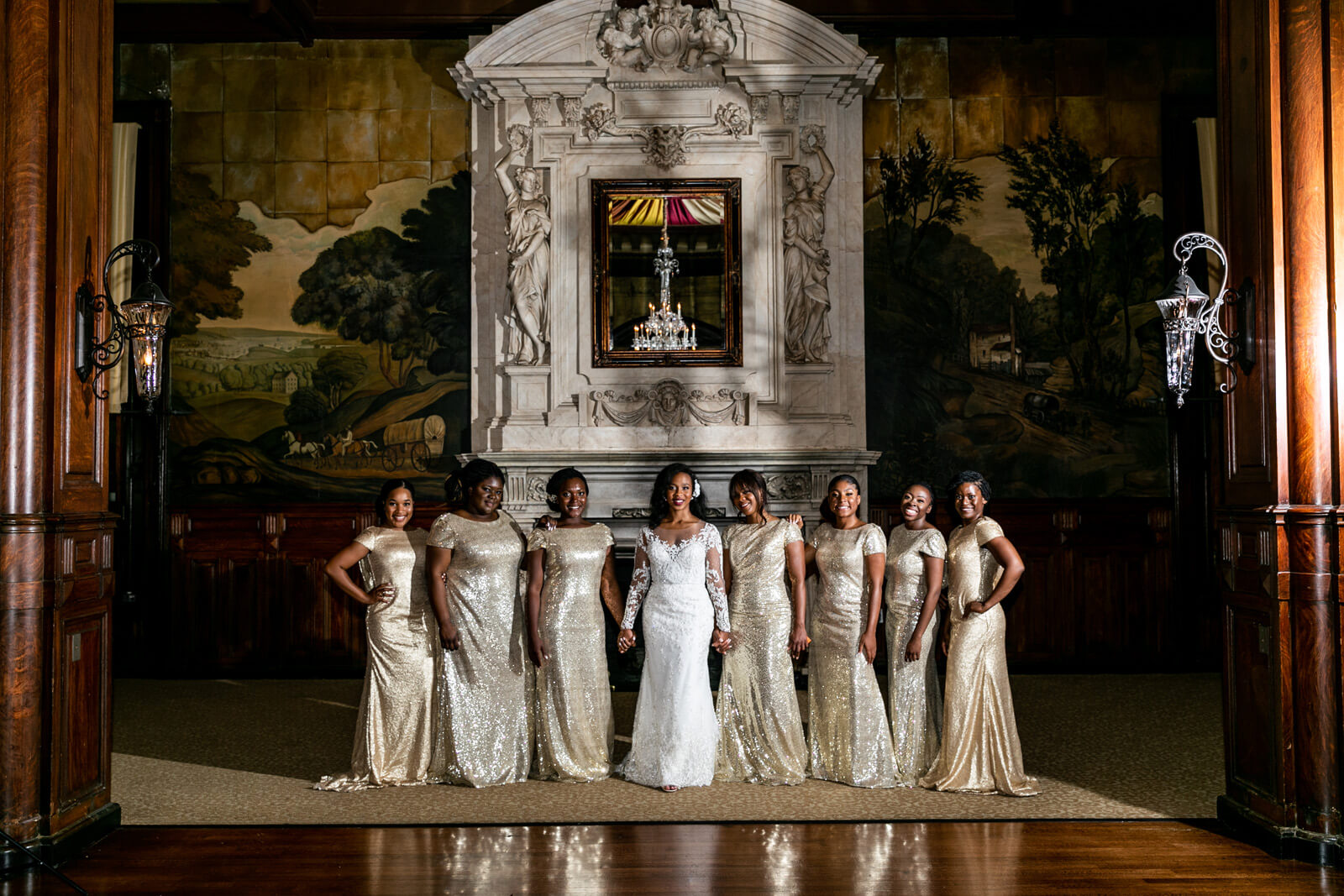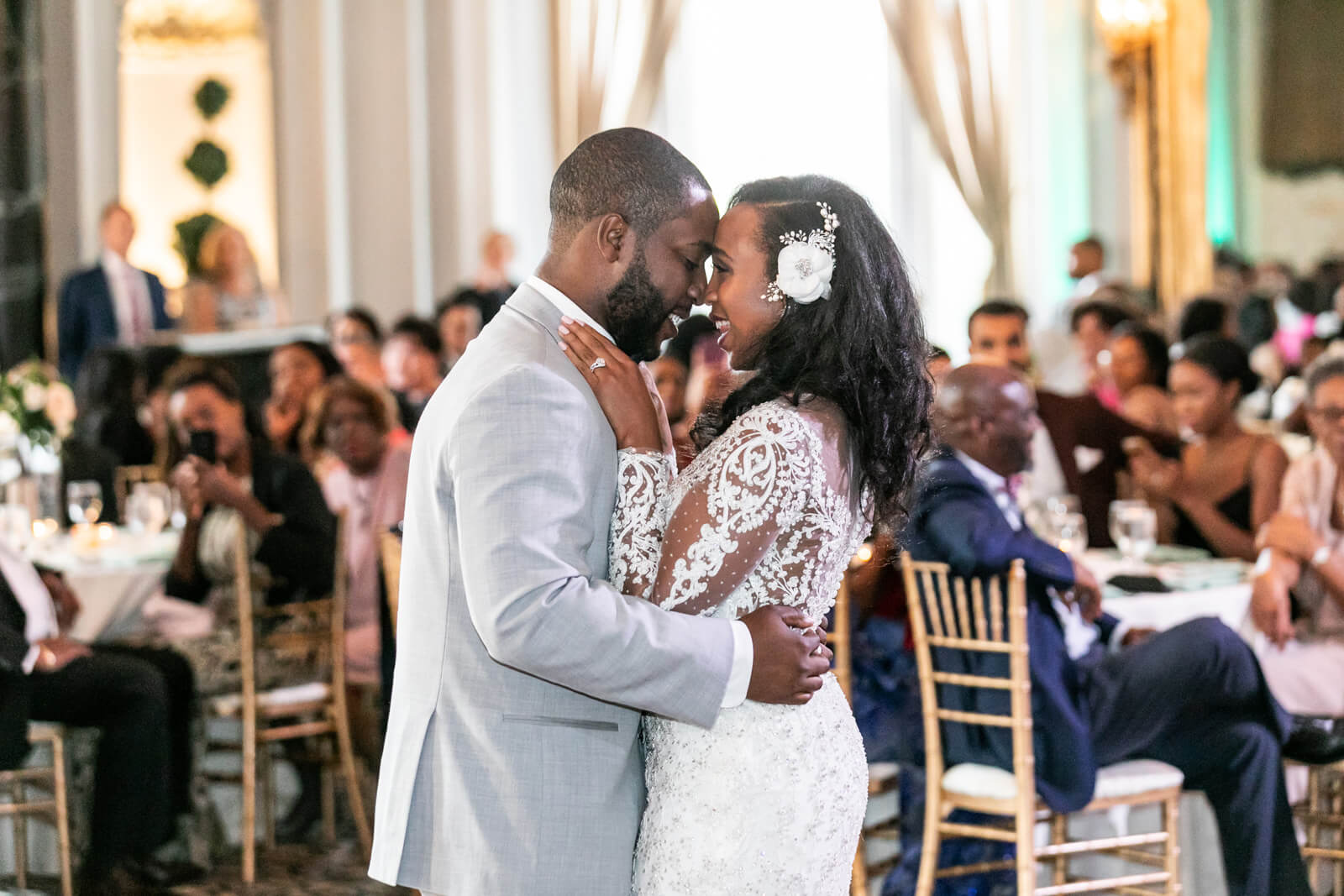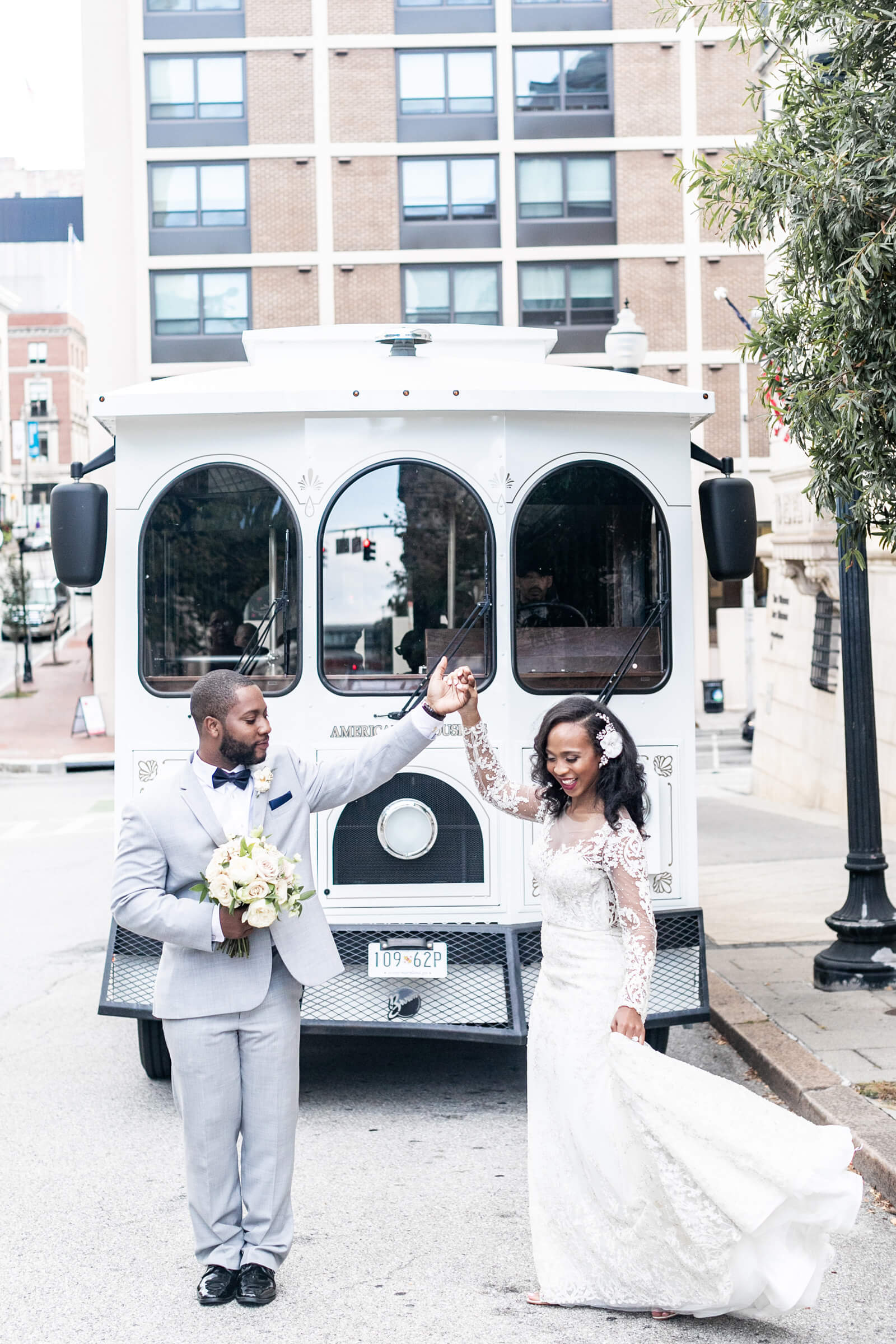 Piece of Advice You don't have to have it all figured out on day one or even 50 of your engagement. Time will bring things together. Along the way you will figure out what is most important to you, what you have to have and what you can do without. Just remember throughout the journey that it's your wedding (you and your spouse). As much as you want to please other people, you two are the ones for whom this day is most important. So work together, focus on each other and identify what is most meaningful to you. Instead of striving for perfection, strive for meaning.