This originally ran as a Local Love in the 2023 issue.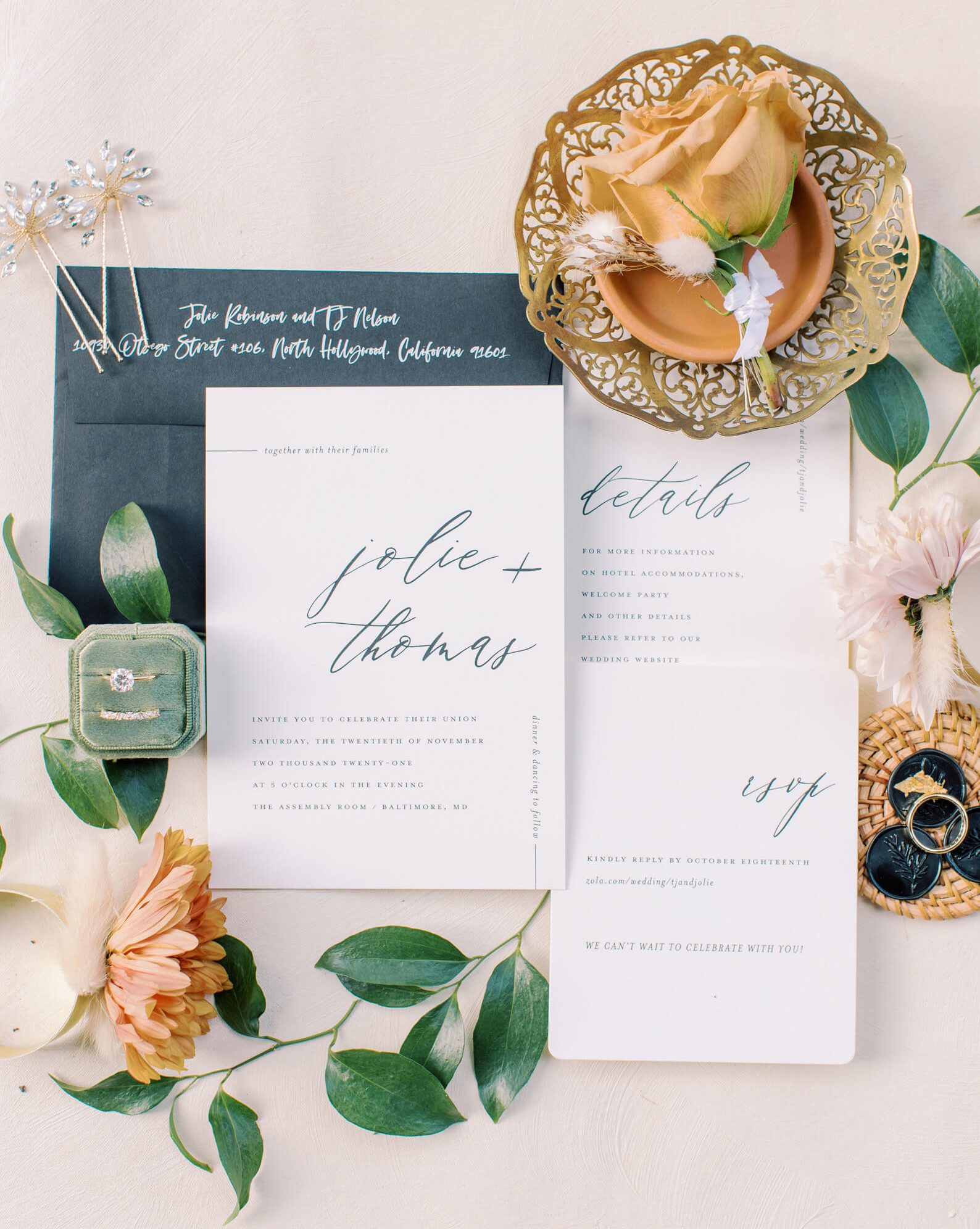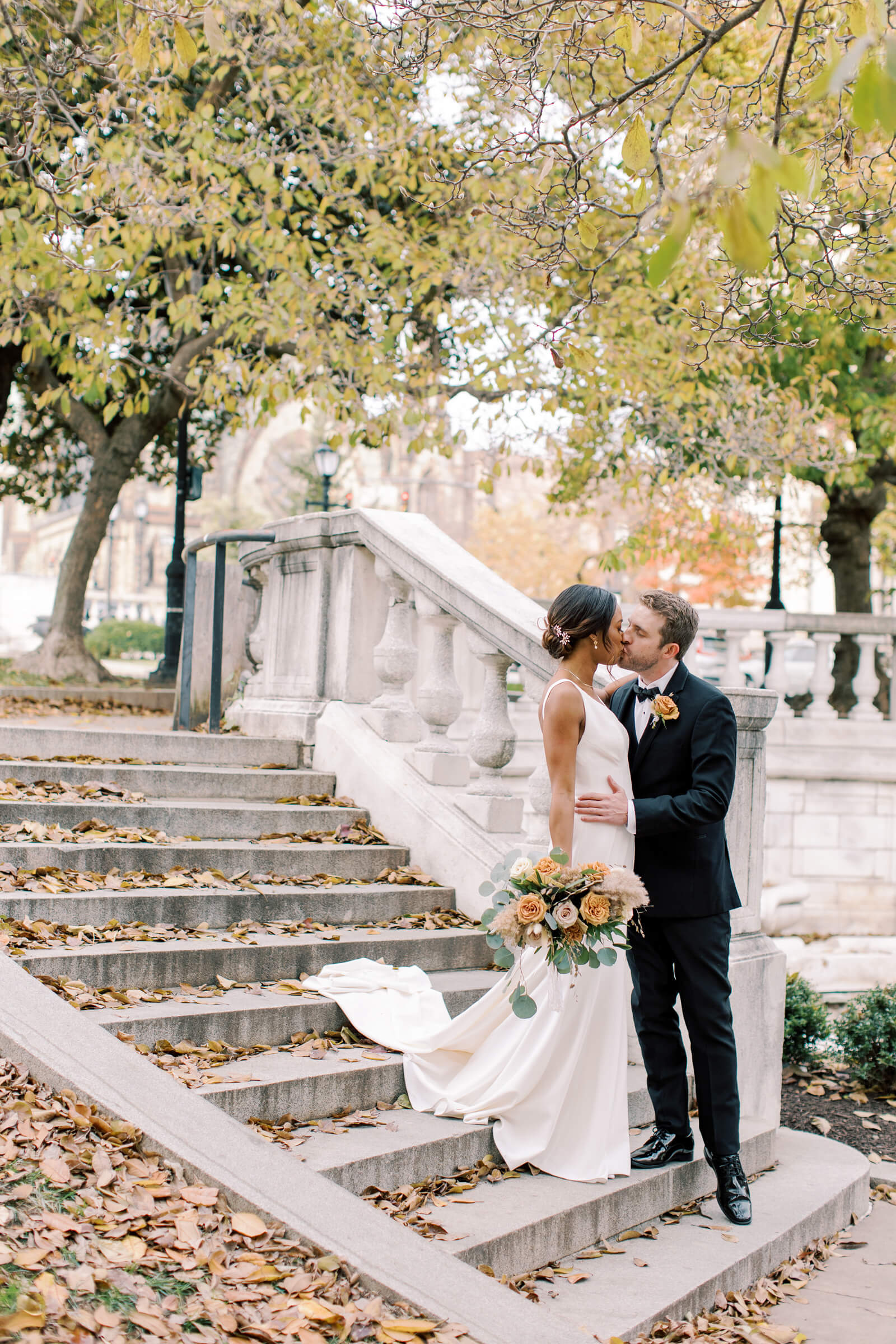 Wedding Date November 20, 2021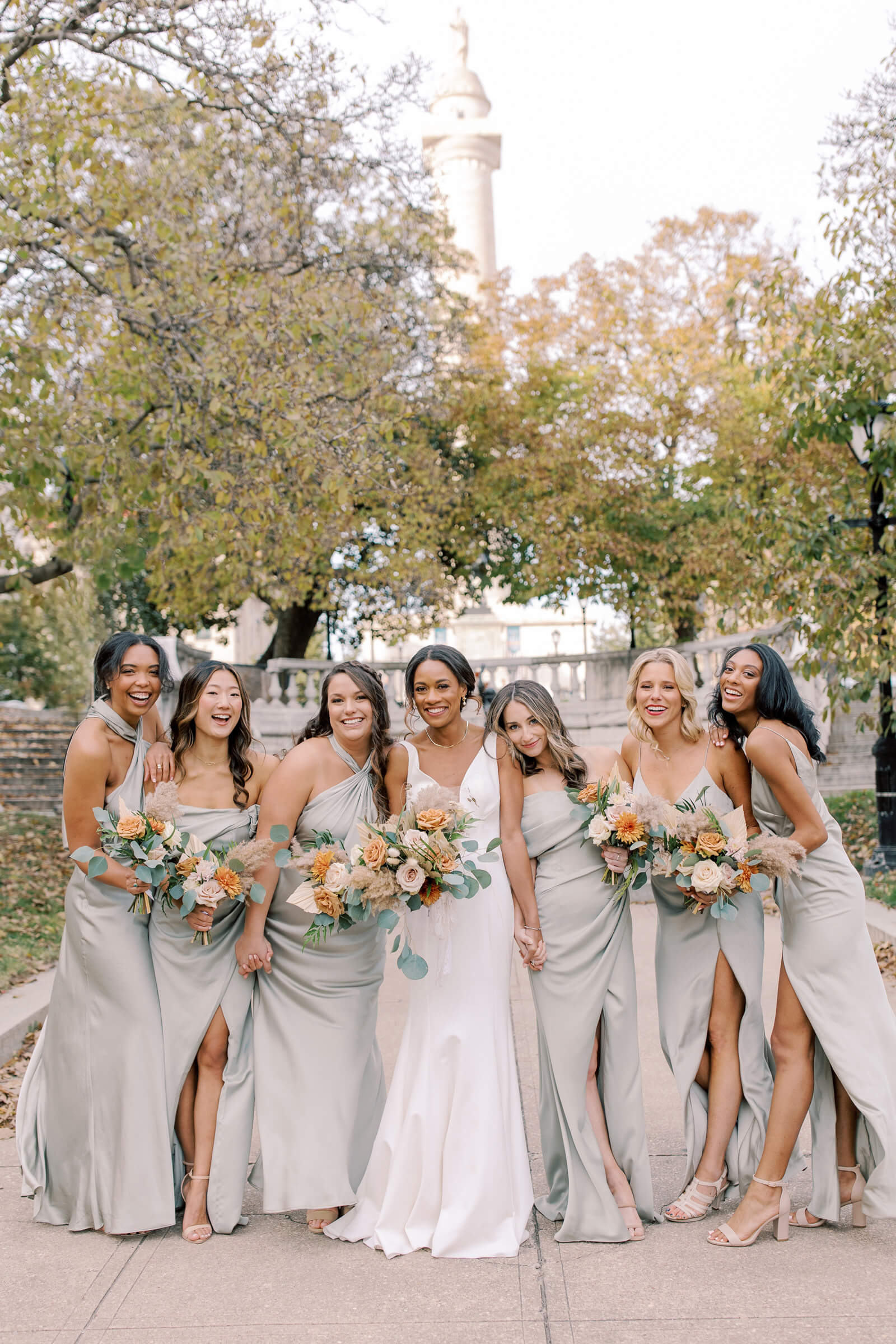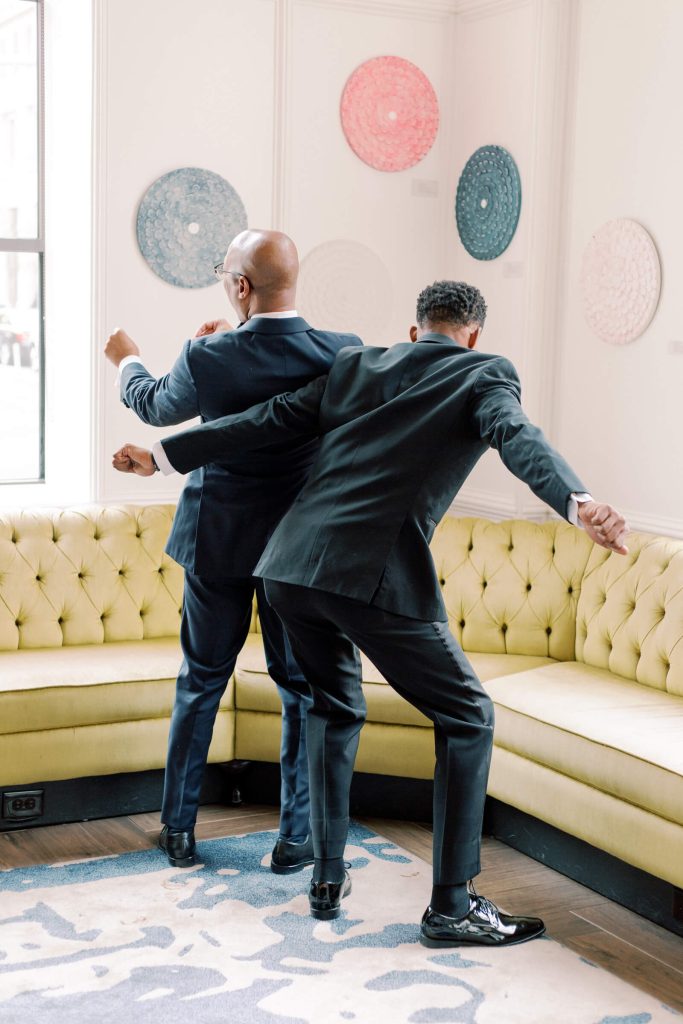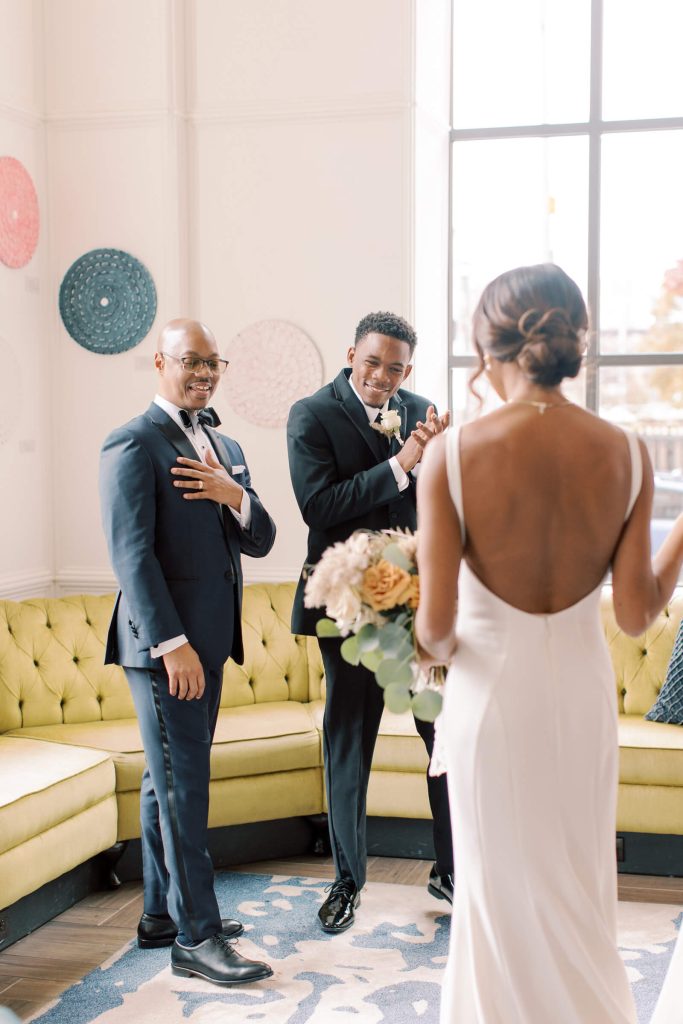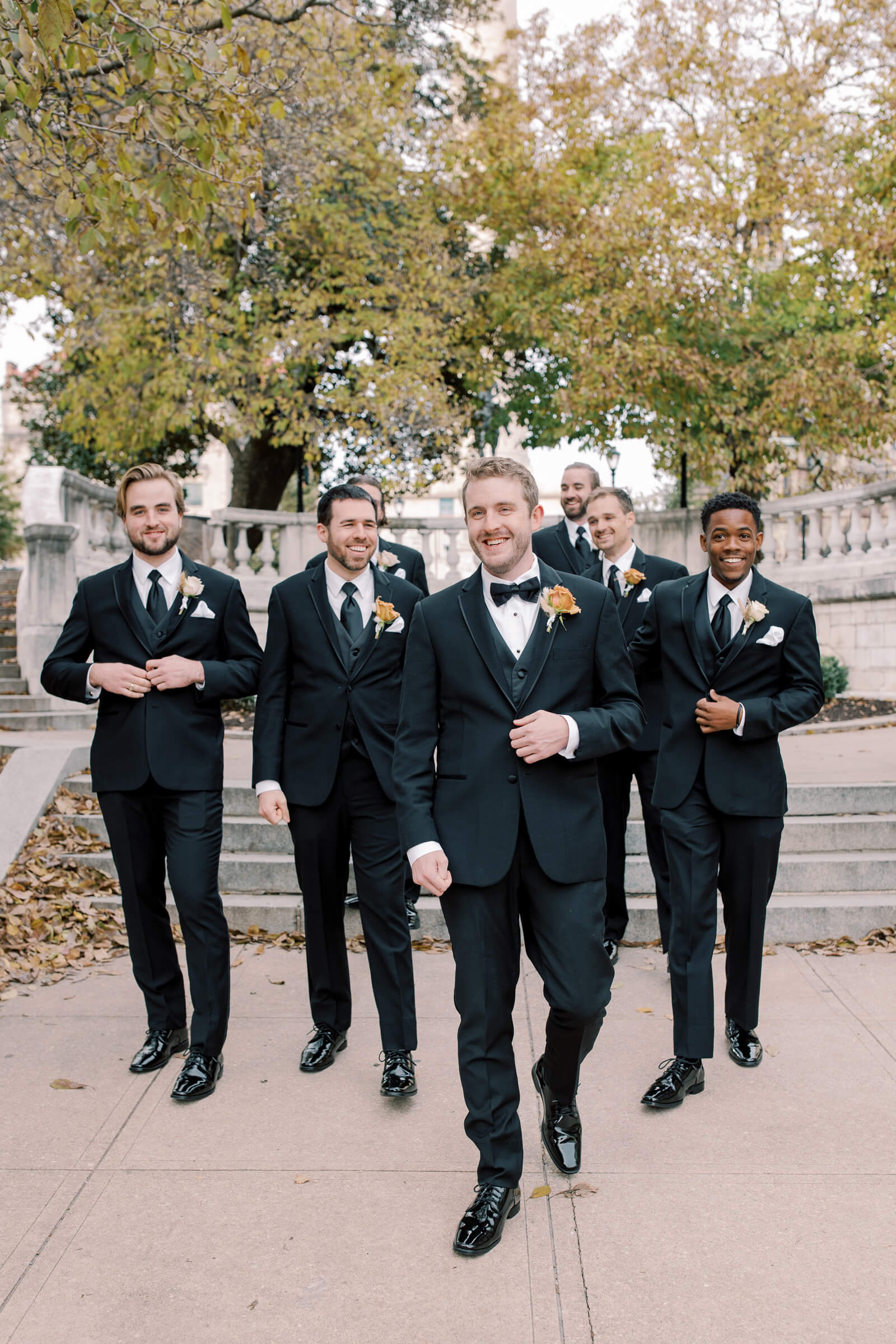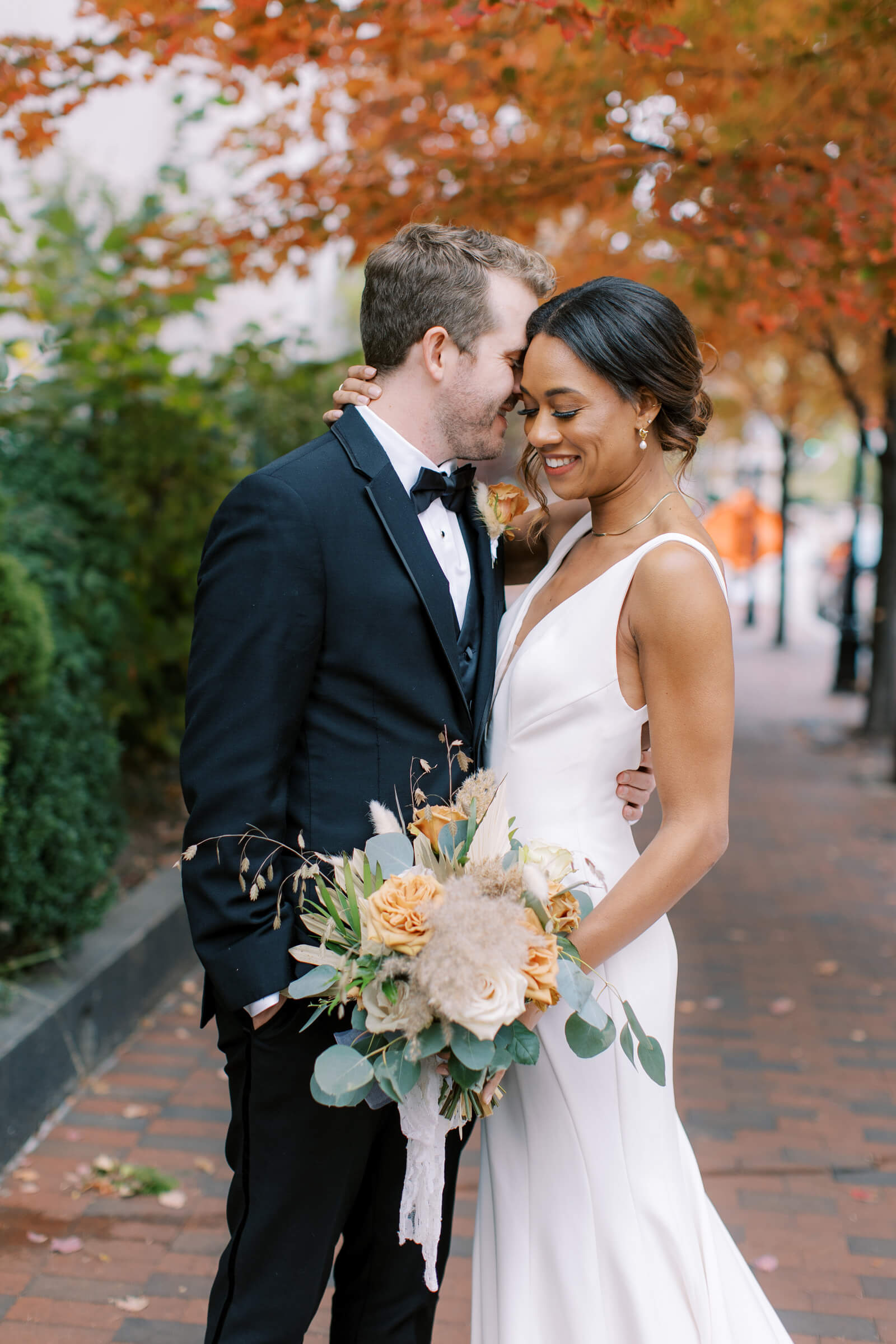 Jolie Nelson and Thomas "TJ" Nelson met working on the Sony Pictures studio lot for a small streaming company in Los Angeles. They started as strictly co-workers but soon became the kind of friends who got coffee, lunch, or happy hour together every day. "All of my friends knew how much I liked TJ. I would tell them that he was my boyfriend, he just didn't know it yet," laughs Jolie, now a content planning executive at Hulu. It was Labor Day Weekend 2018 when TJ texted Jolie, asking if she'd like to grab drinks over the weekend. Not knowing if this was just a regular hangout or a date, she tested the waters by asking what time. When TJ suggested 8 p.m., she knew it was "definitely date territory." She met him at a bar down the street from her apartment. They talked all night and closed the place down. "That Thanksgiving, I told my dad that I was with the guy that I was going to marry," she says. Her prediction came true.
After a proposal amongst the roses in Los Angeles' Descanso Gardens, it was time to start planning a destination wedding. TJ, an editorial strategy executive at HBO Max, is from outside of Pittsburgh and Jolie grew up in Montgomery County, so they decided Baltimore was the perfect central location. "None of our West Coast friends had ever been to Maryland and we loved that Baltimore has so much to do, is close to an airport, and kept all of our wedding events within blocks of each other," says Jolie.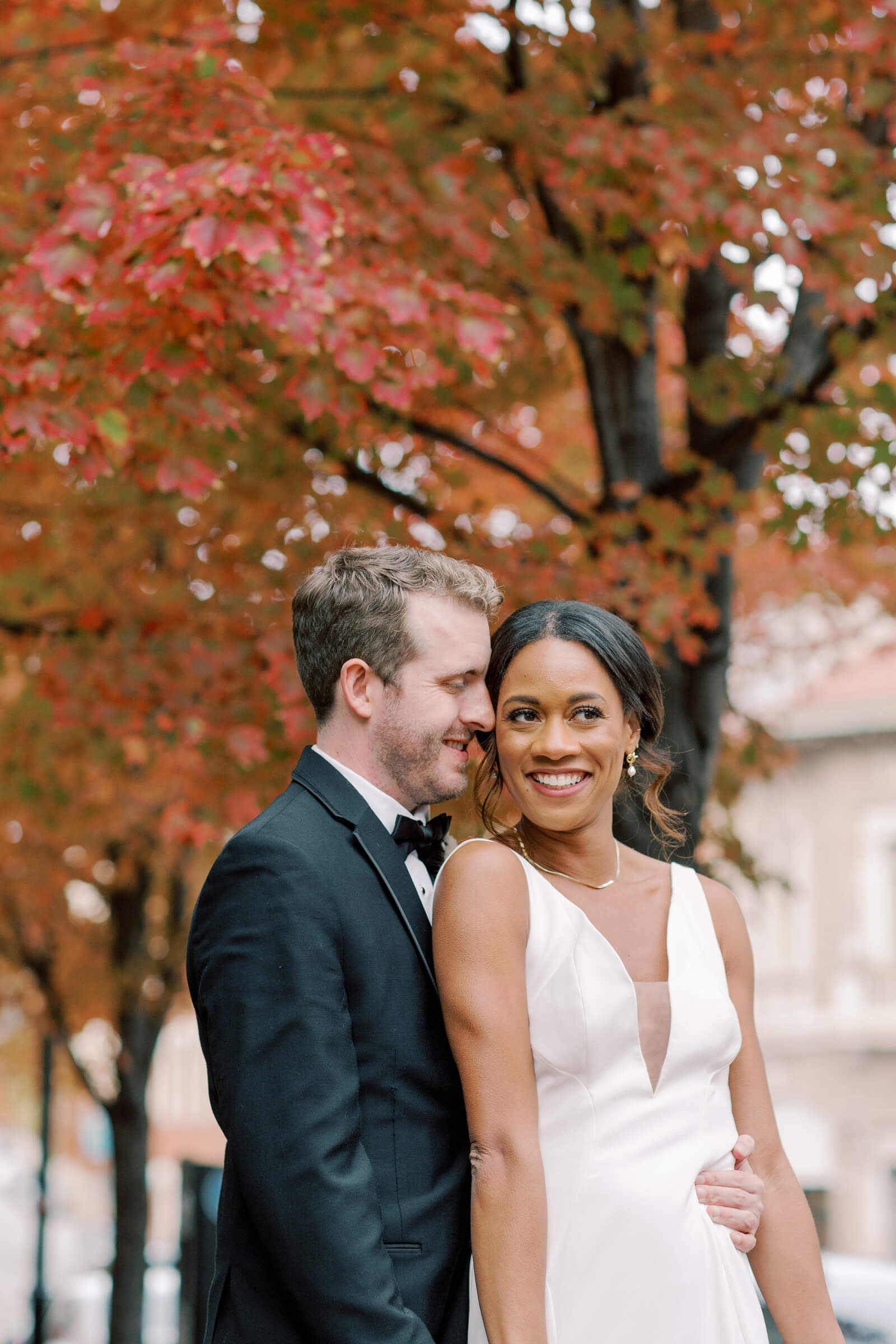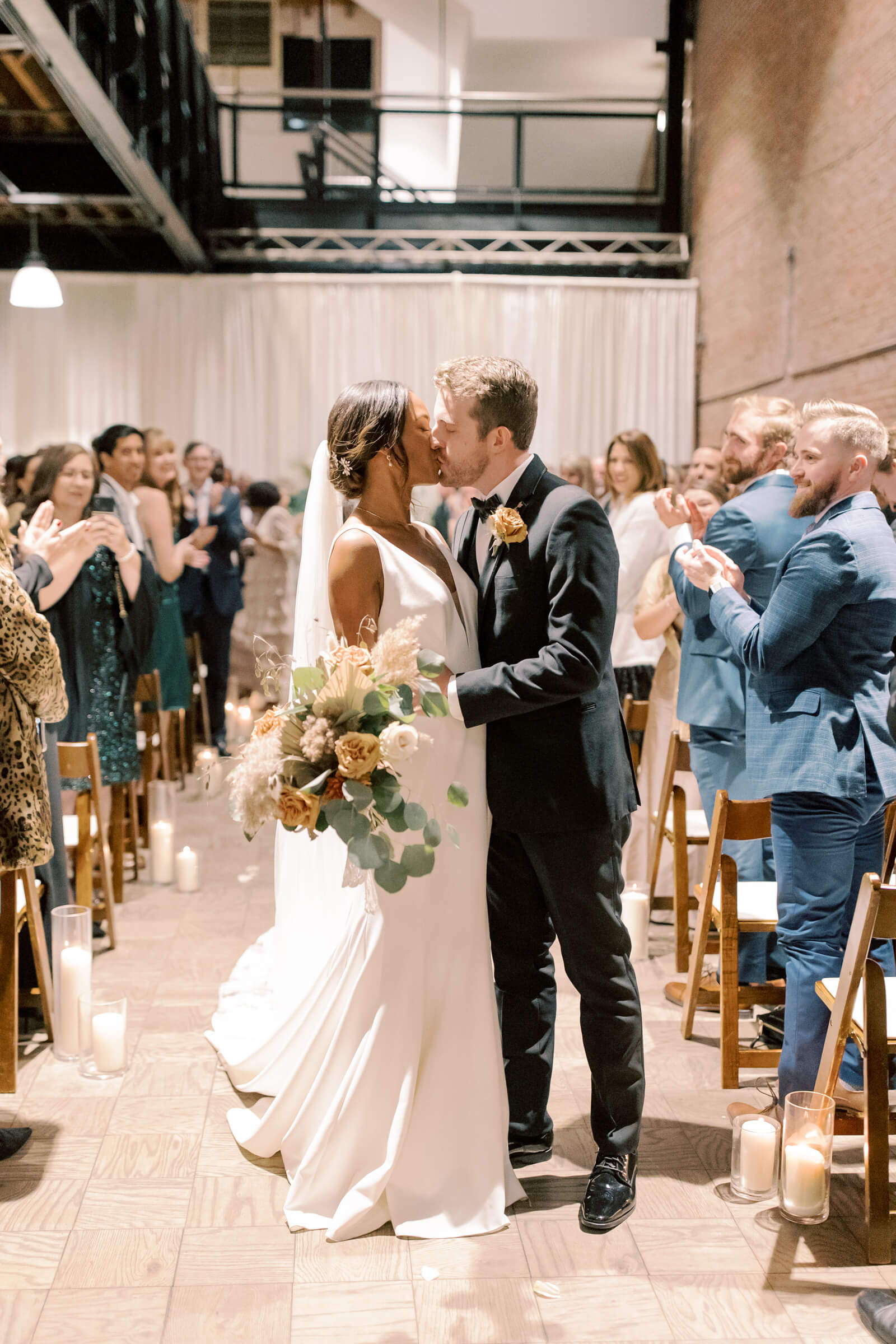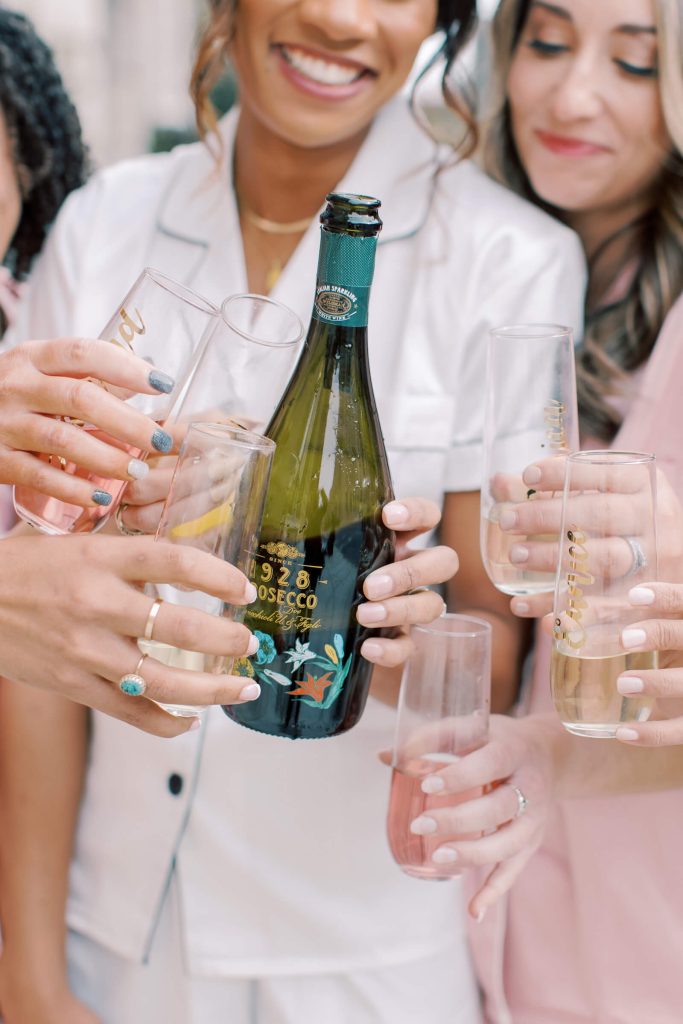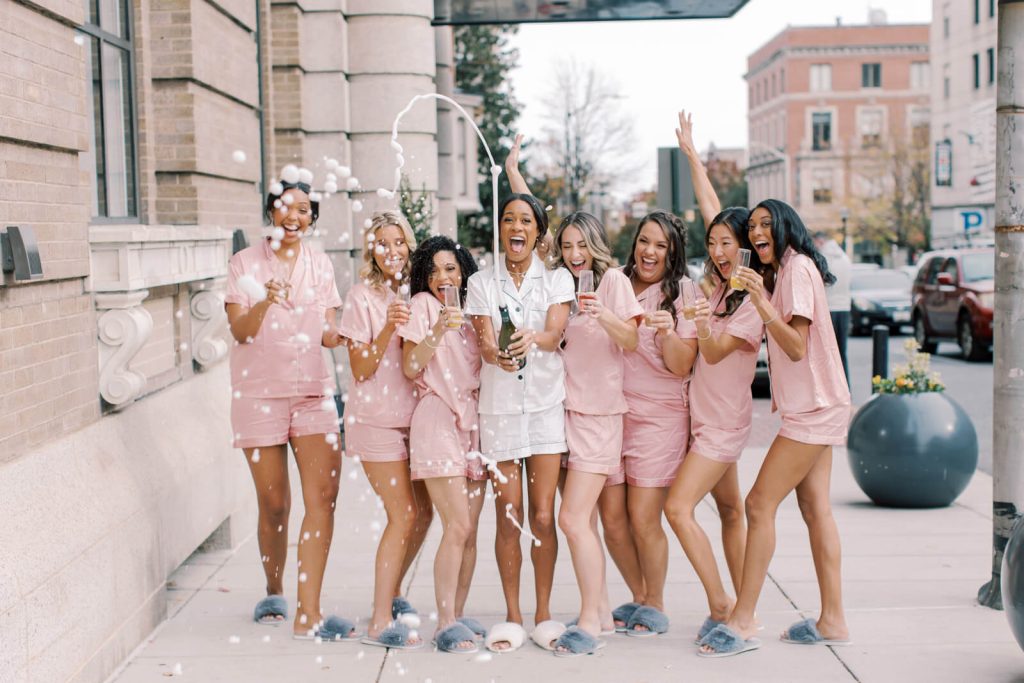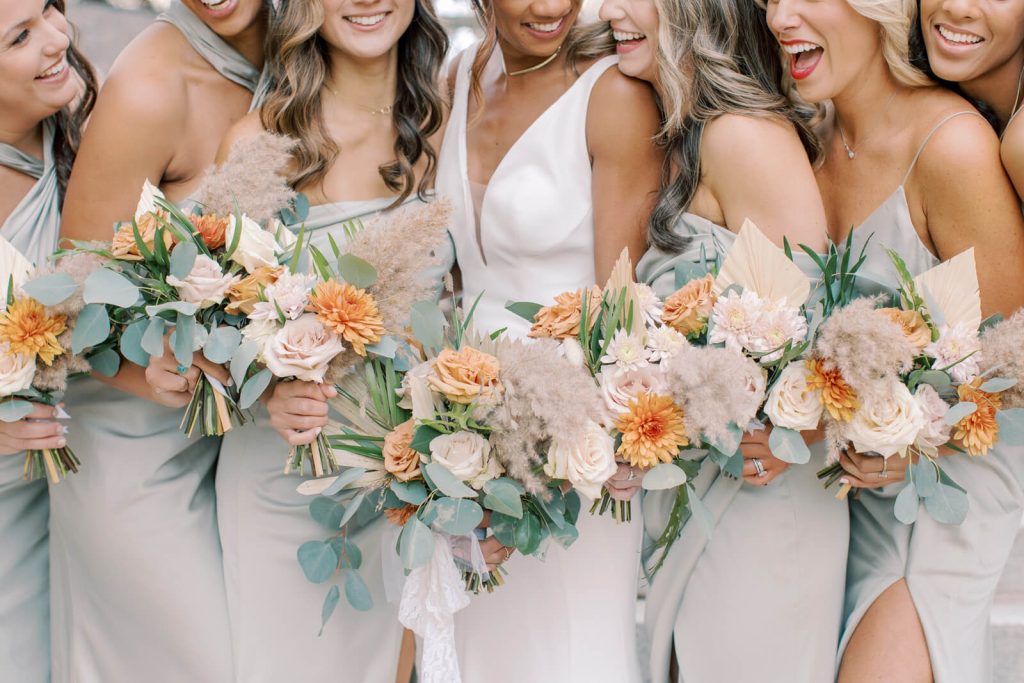 They wanted a reception that felt classic and timeless, with a bit of an industrial and bohemian feel. The Otherside Creatives brought in terra cotta pots and crisp white plates, oversized rattan chargers, and olive-green linens, plus accents of pale peach and sage to help make the Assembly Room, a massive event space downtown, feel cozy and welcoming. But it also offered a huge dance floor—a big priority for the couple.
Music played a central role in TJ and Jolie's wedding day, and not just at the reception. Jolie had put together a playlist of love songs that she'd been obsessed with over the years, as well as some great songs from friends' weddings, and, "basically forced TJ to listen to it from the day we got engaged to the day we got married." They then hand-picked some of their favorites for the ceremony. Jolie was standing at the top of the stairs, holding her bouquet wrapped in lace from her mother's veil, as TJ, the groomsmen, flower girls, and bridesmaids all walked down the aisle to "Hold My Hand," by Megan Davies and Emily Hackett.
Says Jolie, "Listening to the lyrics before marrying the man of my dreams was so overwhelming in such a good way."