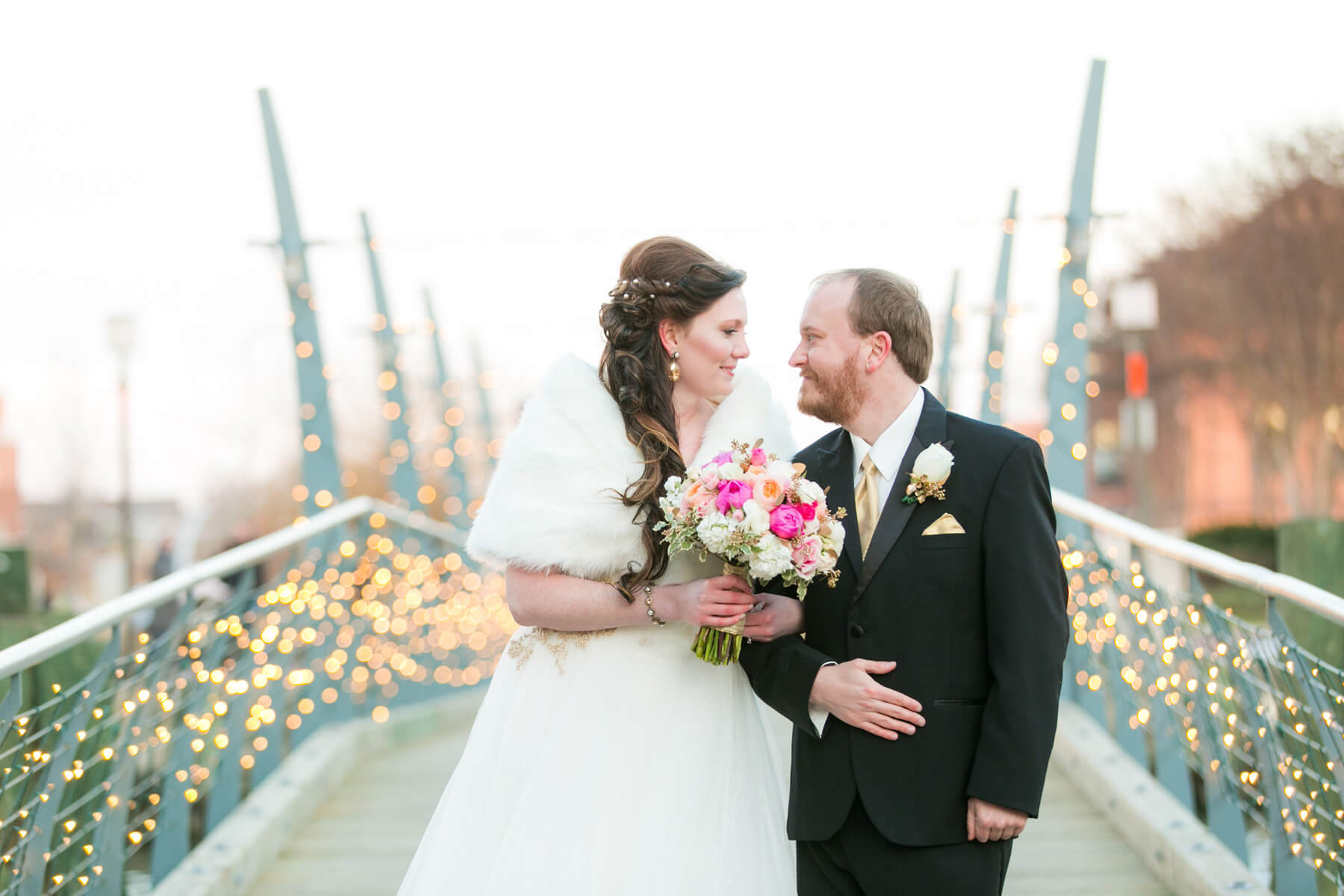 Occupations Both are electrical engineers.
Wedding Date January 17, 2015
Number of Attendees 100
Number of Attendants 7; Elina Valentine (bridesmaid), Jamie Jacobs (bridesmaid), Sabrina Gettle (bridesmaid), Brynn Rebeck (flower girl), Logan Winne ("boy" of honor, bride's son), Nathan Welch (groomsman), Ernest Russell (groomsman)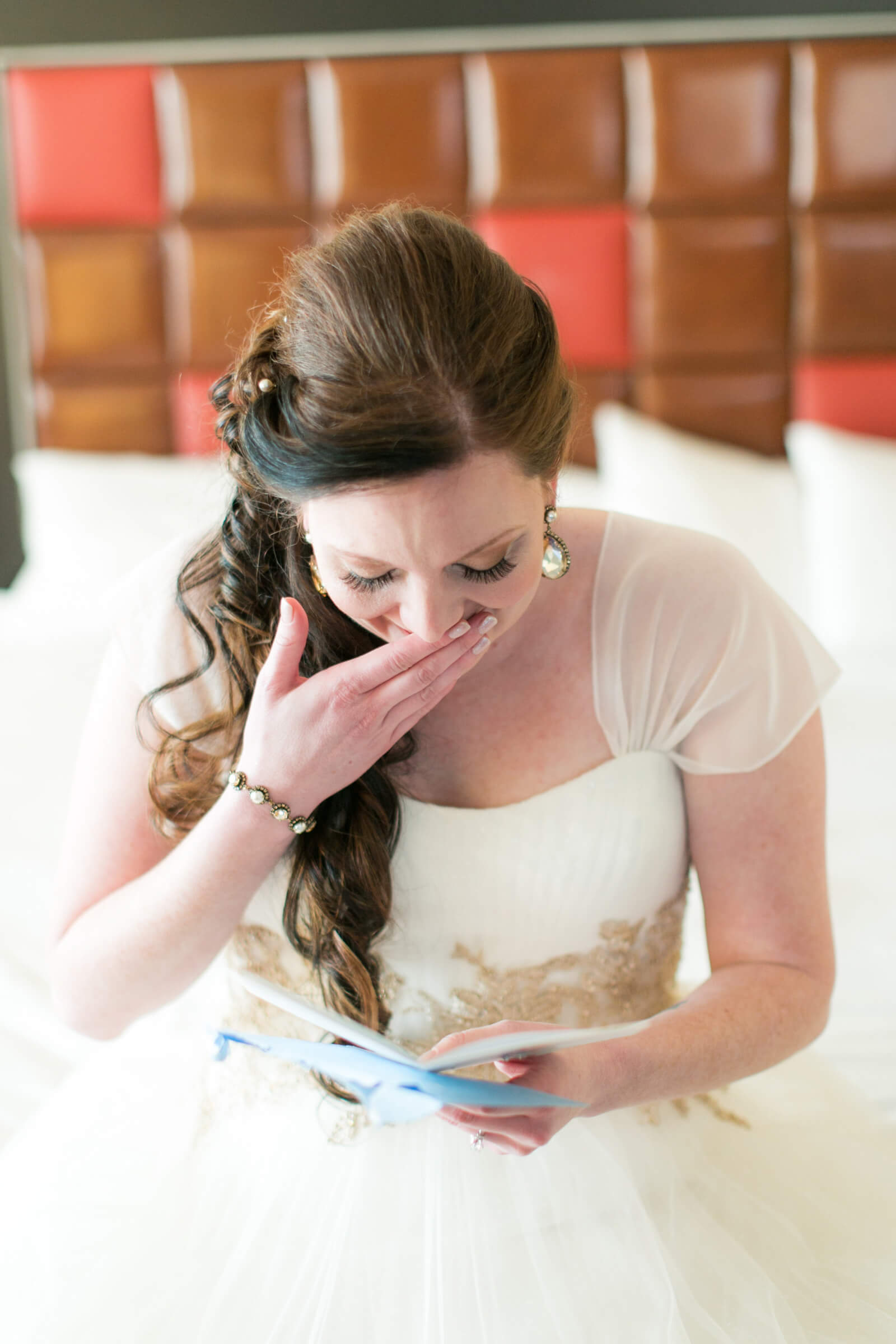 How You Met As two spies for the U.S. Government, our eyes glanced each other across a room during a mission to take over the world. Just kidding, we met at work at the U.S. Army while commiserating over shared hatred for an engineer's true job: power point.
The Engagement We were on vacation, finally relaxing after getting away from our jobs when Chuck brought out the most gorgeous ring asked me to marry him. At least, that's the story the US government allows me to give.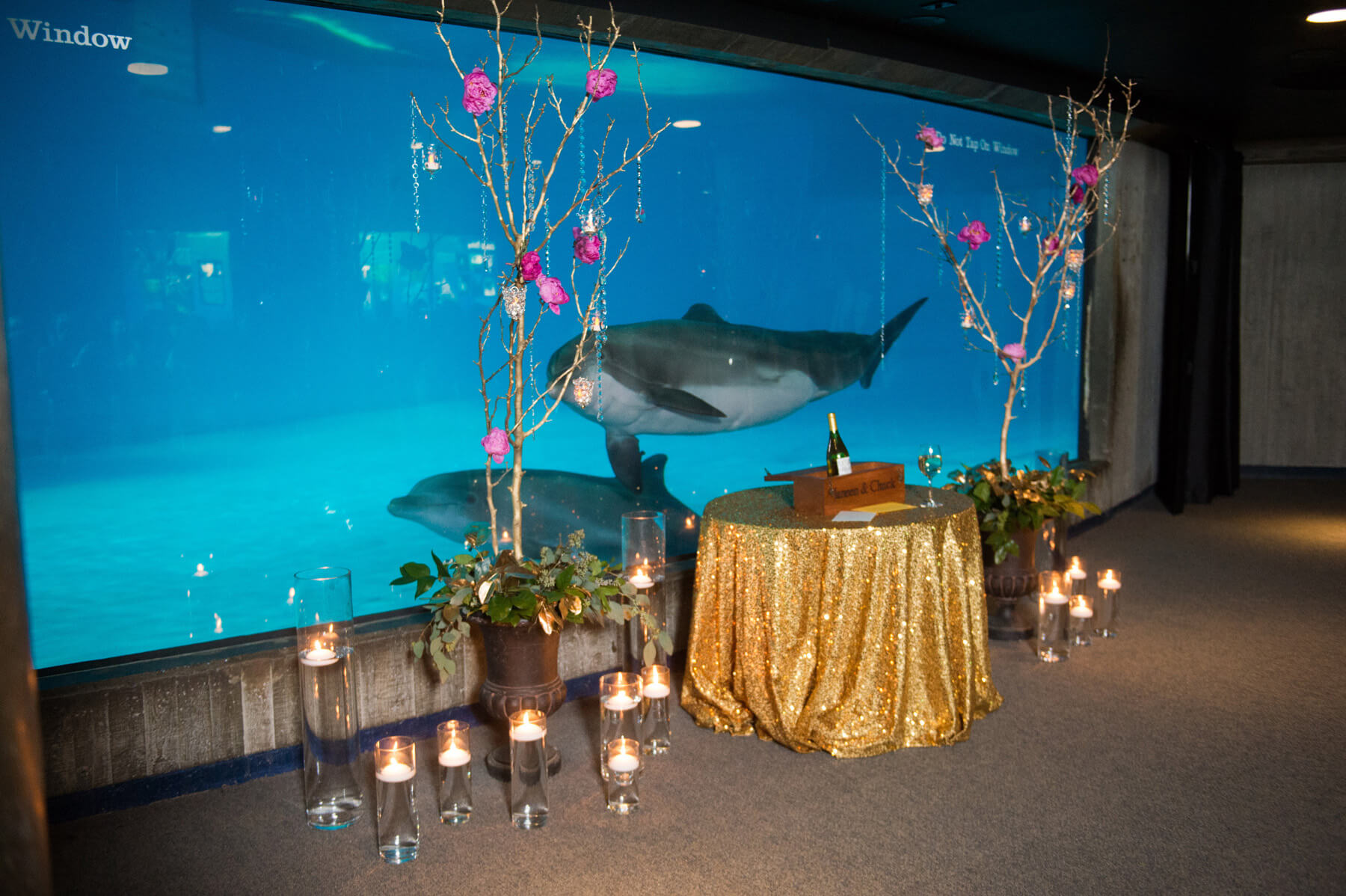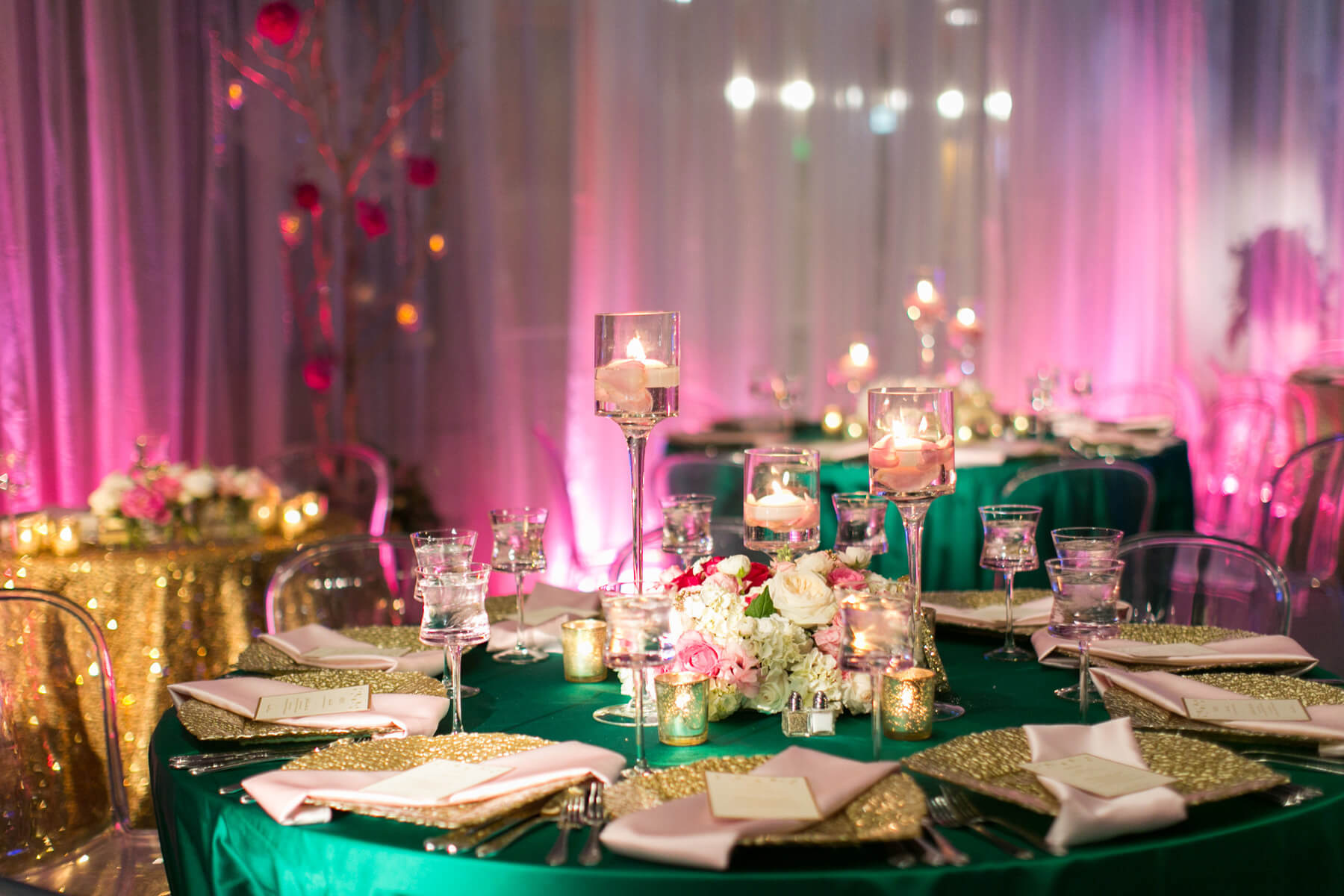 Wedding Design Inspiration The inspiration started from the appliqué and detail on my wedding gown. This lead us to bright, deep complimentary colors: emerald, pink, and gold.
What was Unique and Special About Your Wedding Well not only was the aquarium a beautiful and unique venue, but the way the space was transformed was amazing. We also took 20 weeks of ballroom dance lessons so that we could wow everyone with our fully choreographed first dance.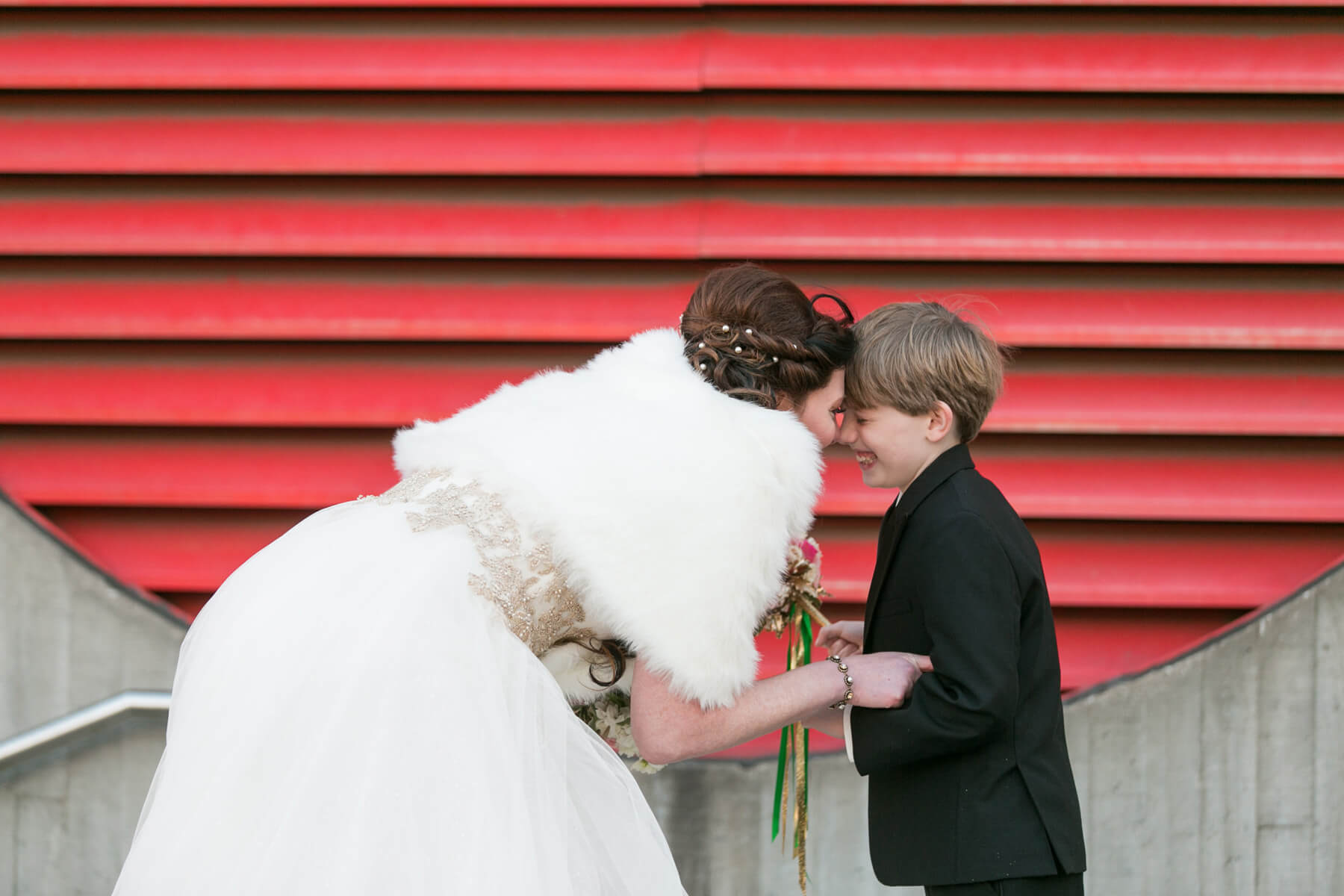 Favorite Details We are a blended family, so it was very important that my son have a big role. He was my escort down the aisle, he pushed back my blusher, and then he joined Chuck as the "best boy." I loved that Chuck and my son matched and their gold vests matched the gold appliqué on my dress. It showcased that we are a family.
Most Unexpected Event on the Day of the Wedding We personalized our vows, and between the emotion behind our vows, the curious dolphins that kept swimming by, and the beauty of the ceremony space, there wasn't a dry eye during our ceremony. It's amazing how powerful words can be.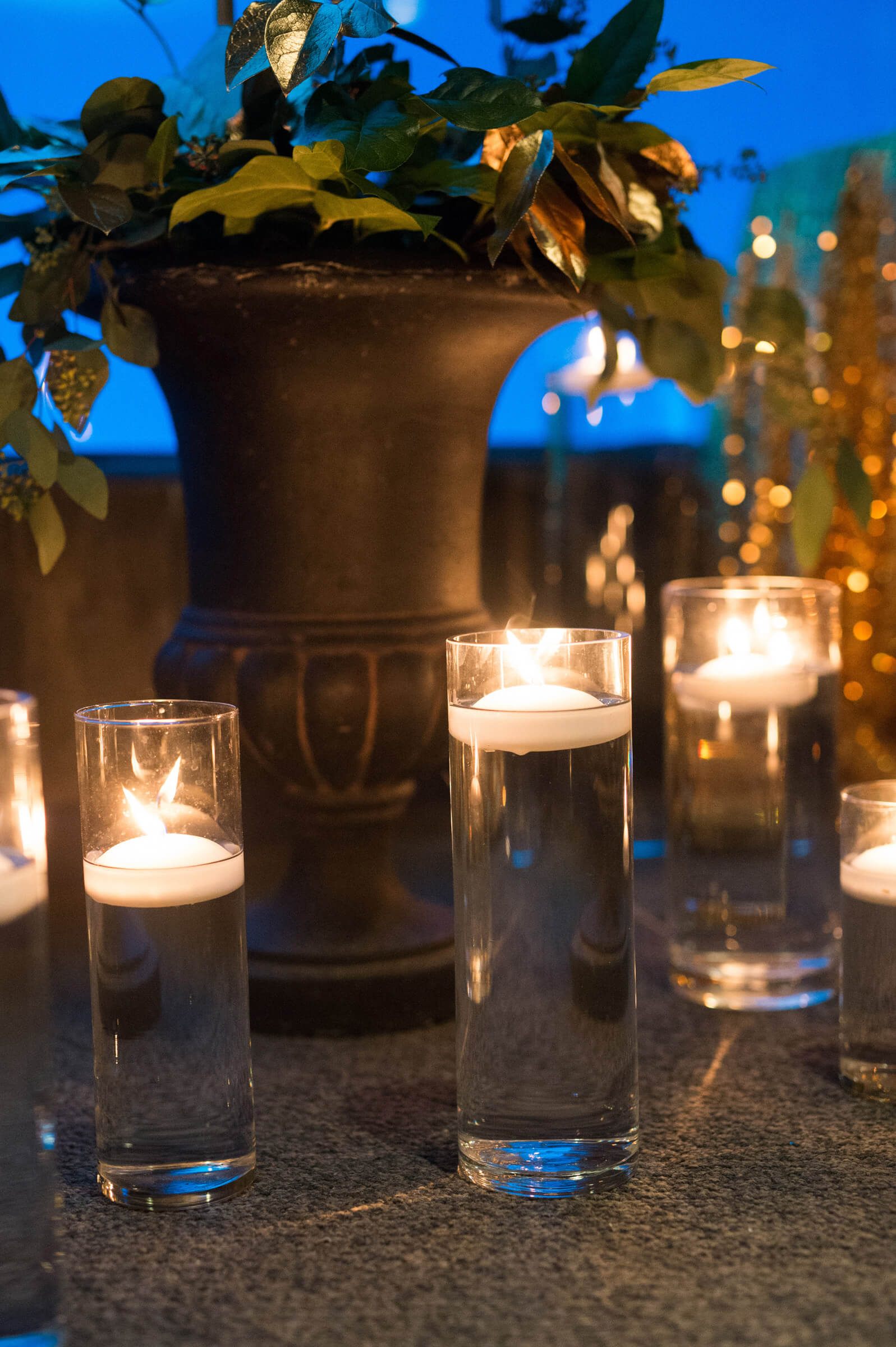 Piece of Advice I know everyone says, "it's your day" when conflicts inevitably arise between those closest to you while planning. It's important to keep in mind that while it is your day, it's also a chance for your friends and family all to be in one place at once. Some of Chuck's family members hadn't seen each other in decades. So when conflict arises, ask yourself how important it really is, and is this conflict worth getting upset over.