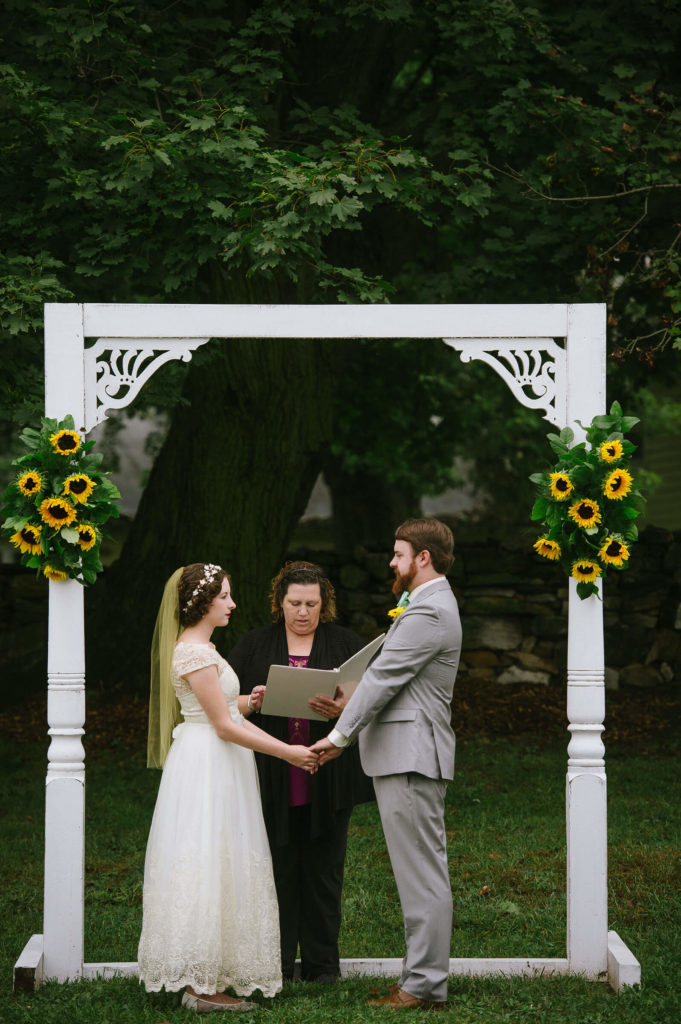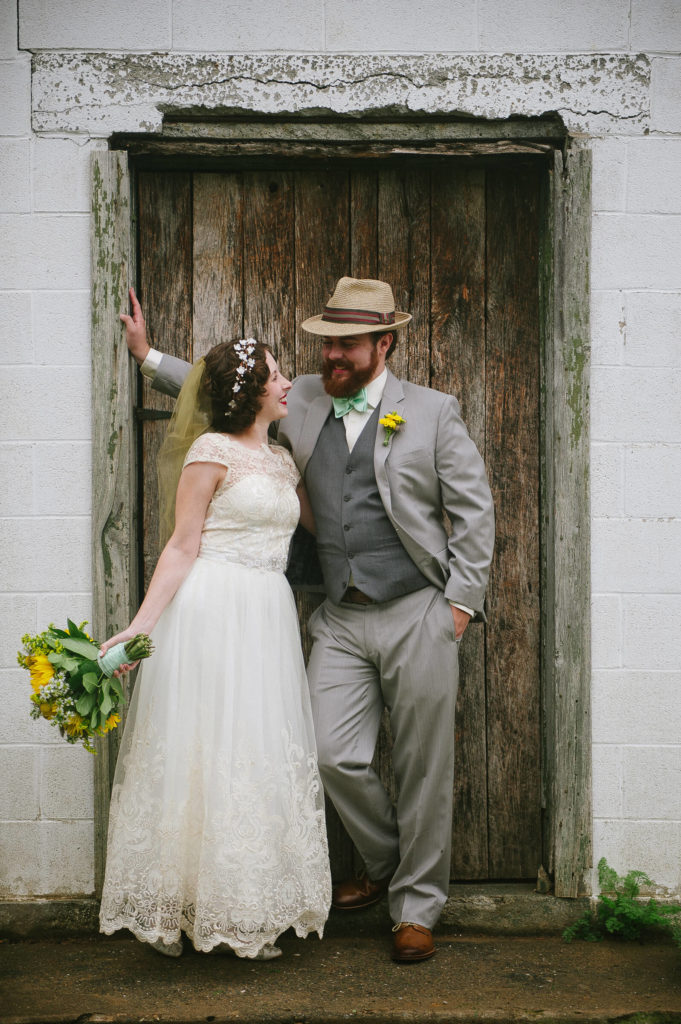 Occupations: Kelly is a graphic designer; Kyle is a PhD student in United States history
Wedding date: October 1, 2016
Number of Attendees: 80
Number of Attendants: 6
How You Met: They were both participating in a living history event at a local historical site in Maryland. Kyle was there on behalf of work and Kelly was volunteering. Kyle's friend, Willard, (also attending the event) met Kelly and arranged for her and Kyle to have dinner together that evening. Four years later, Willard was Kyle's best man.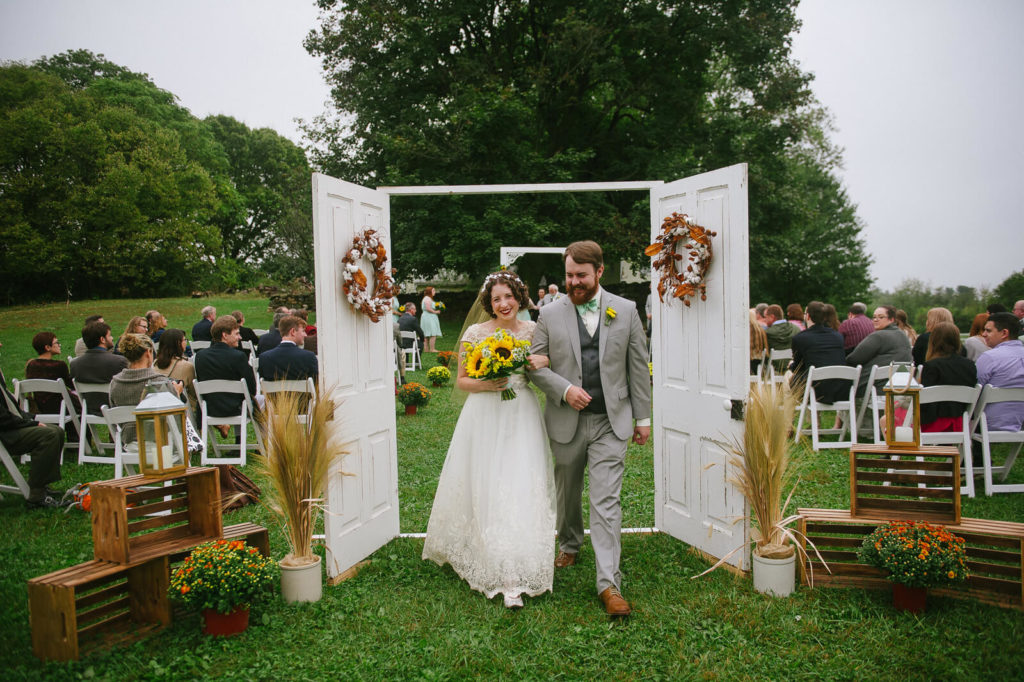 The Engagement: They were on a camping vacation in Shenandoah National Park over the three year anniversary of their meeting. On the actual day it was incredibly foggy in the mountains. They hiked up to the top of Black Rock Summit and had the entire trail and mountaintop to themselves, surrounded by the dense fog. Just after Kyle proposed a flock of cedar waxwing birds flew out of the fog and landed next to them in a tree. The birds stayed a few minutes to congratulate the couple before flying off again.
Wedding Design Inspiration: Feathered friends and fall flowers
What Was Unique and Special About Your Wedding Day: The peafowl, turkeys, and other cute birds who wandered around throughout their day, including the resident white doves who flew at the end of their ceremony.
Favorite Details: It's too hard to pick just a few favorite details. All of the homemade and purchased or rented décor really came together well and gave the cozy feel with natural details that they wanted. Kelly really loved having so many creative bird elements, not to mention a million tiny pumpkins. The couple was especially happy with some of the vendors they chose and how well each one worked with Kelly and Kyle to get things exactly right. Alex from the Dapper DJs took a lot of time to plan the music, seamlessly incorporating a range of almost a hundred years of recorded music, also using his original gramophone. They had great food and beautiful flowers, both of which lasted for a good while after the party night. Most of all, Kelly and Kyle were happy to have some of their favorite people with them to share a very fun and memorable day.
Most Unexpected Event On Your Wedding Day: On the morning of the wedding, the couple woke up to a steady rain that they originally hadn't been planning for, but it cleared up just in time to have a nice and dry outdoor ceremony.
Piece of Advice: Make sure you enjoy the day; it's your party