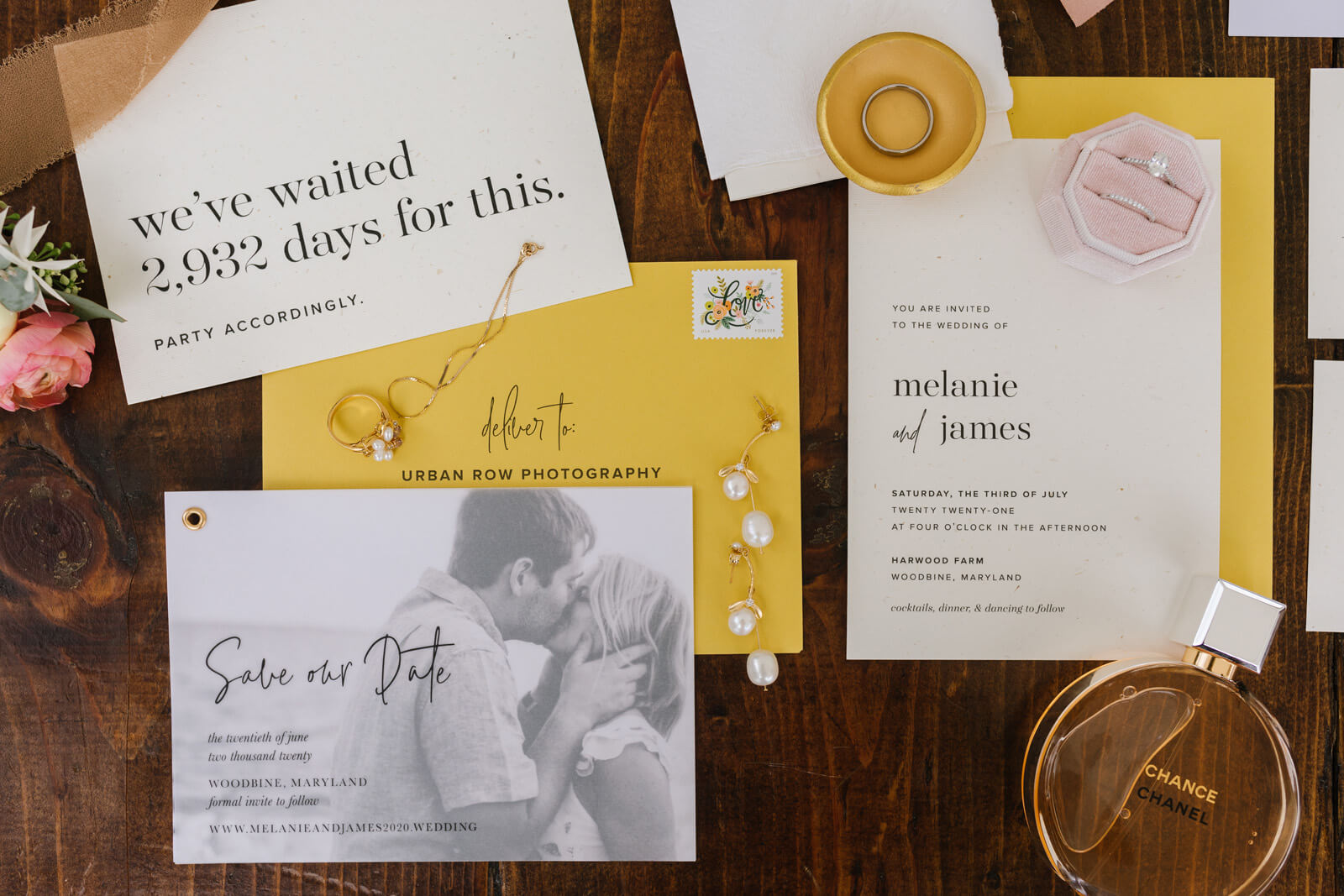 Occupations: Melanie is a user experience designer and graphic designer; James is a medical field sales representative
Wedding date July 3, 2021
Number of Attendees 115 guests
Number of Attendants We had one maid of honor, one best man, five bridesmaids, and six groomsmen
How You Met We met in 2013 at Salisbury University. Go Gulls!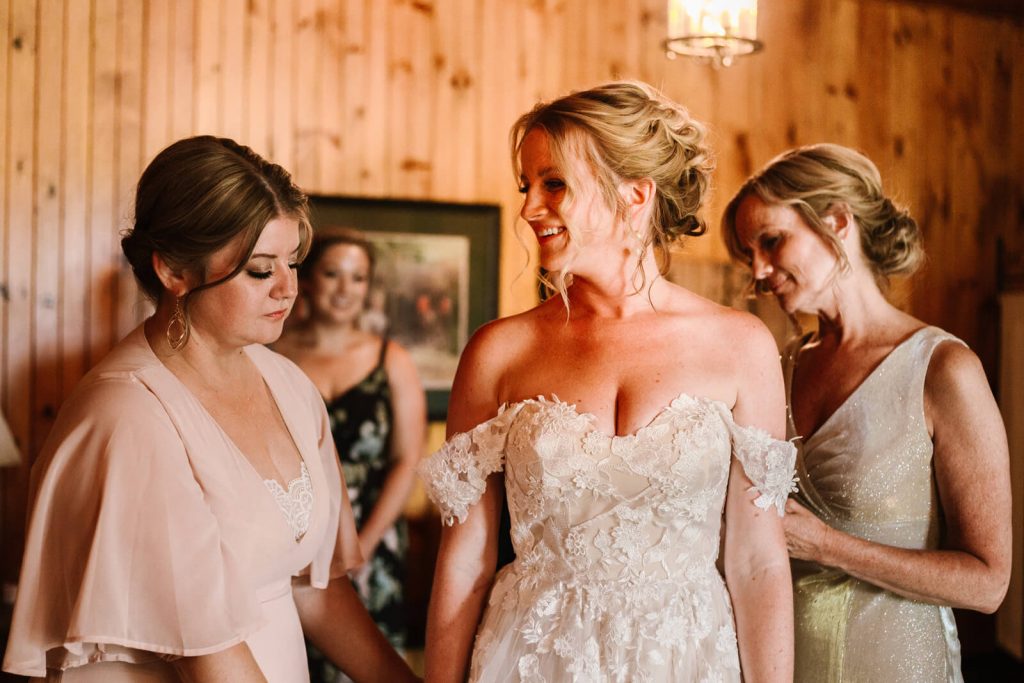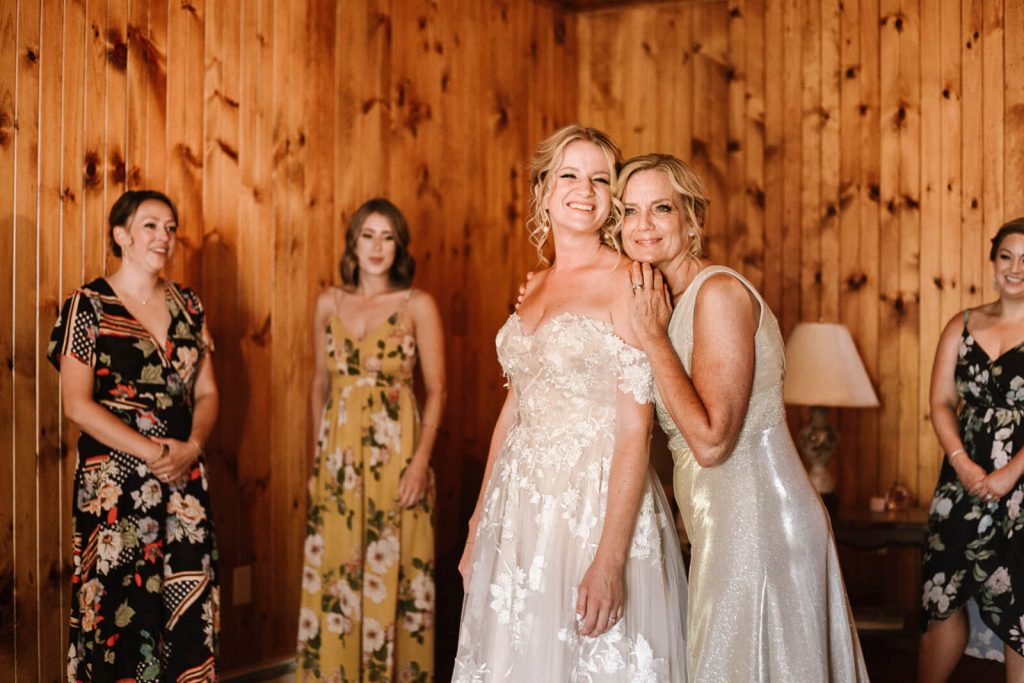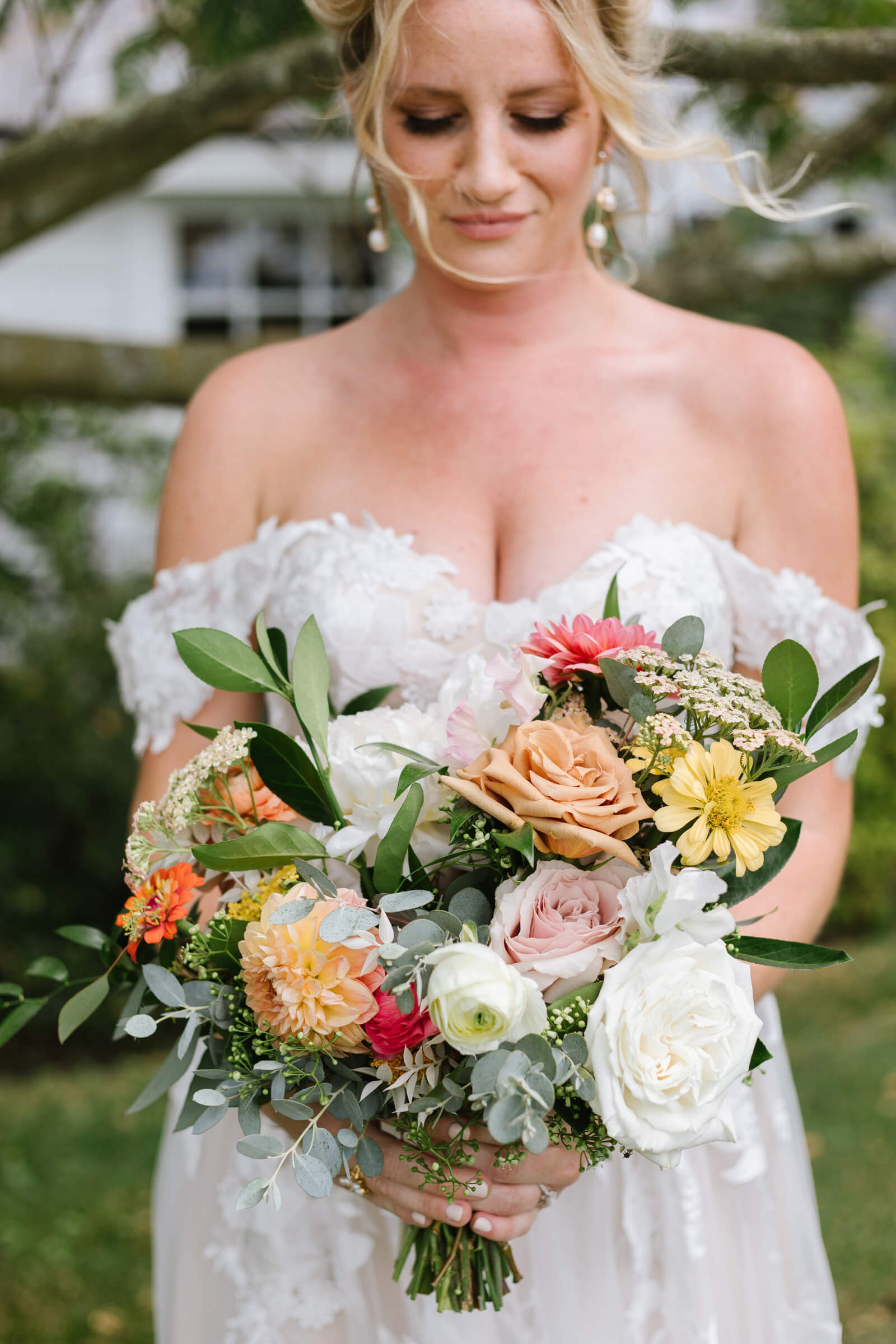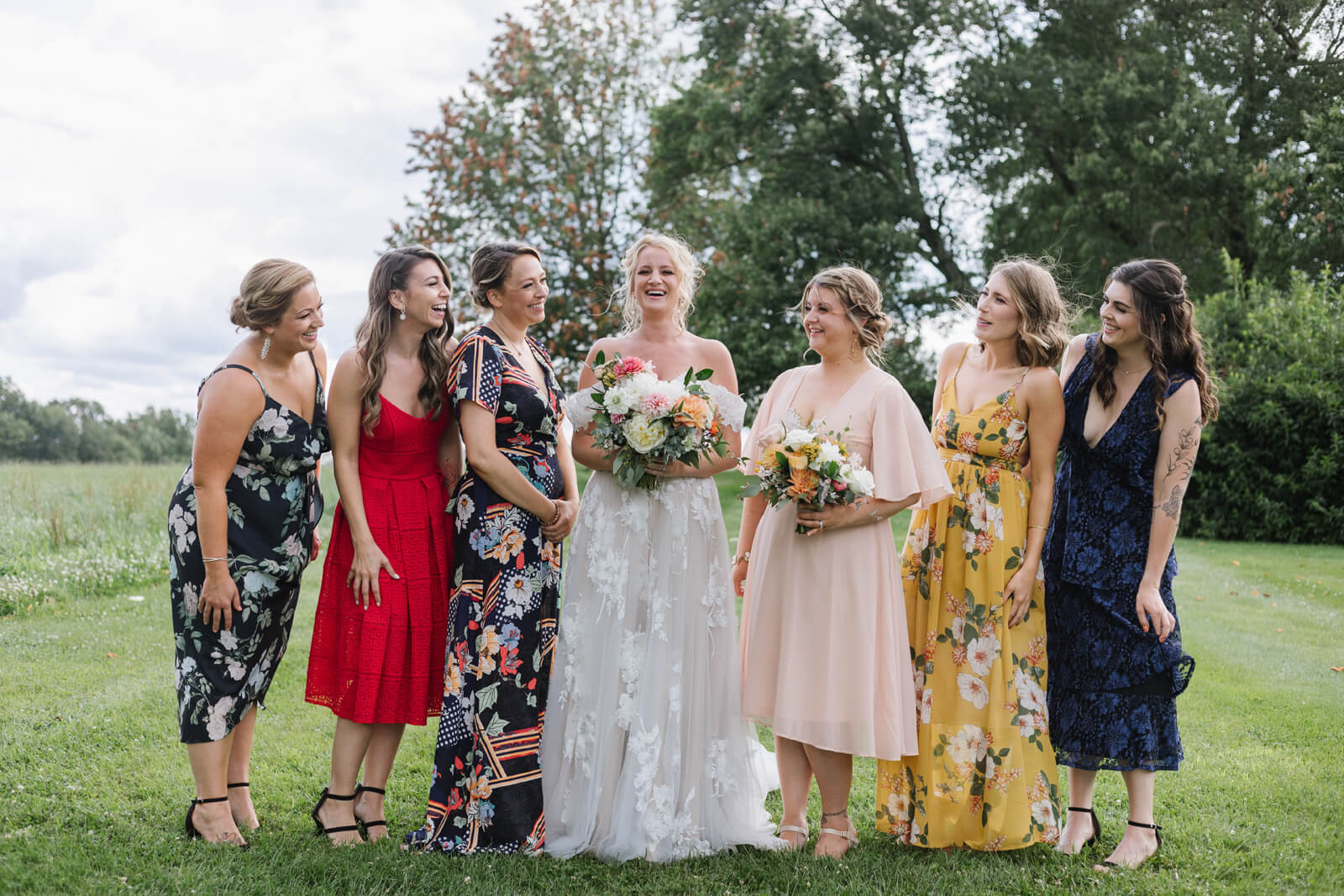 The Engagement James surprised Melanie on her birthday weekend with a dinner reservation at one of their favorite Baltimore restaurants, Tagliata. James had booked the wine cellar for a private dinner. What's more romantic than a proposal over charcuterie in a cozy, beautiful wine cellar?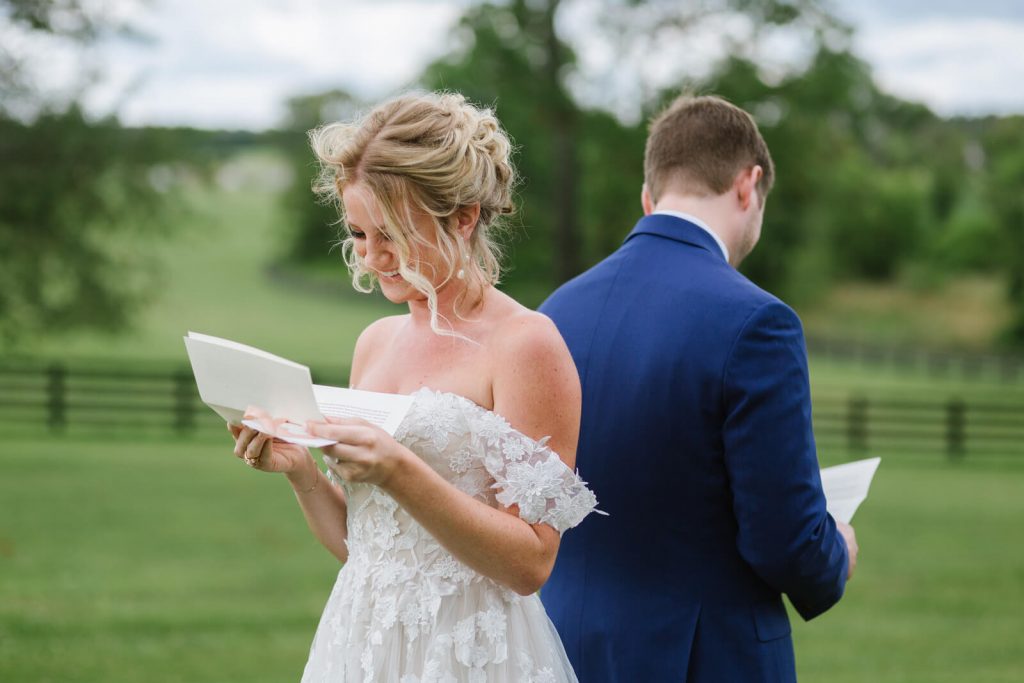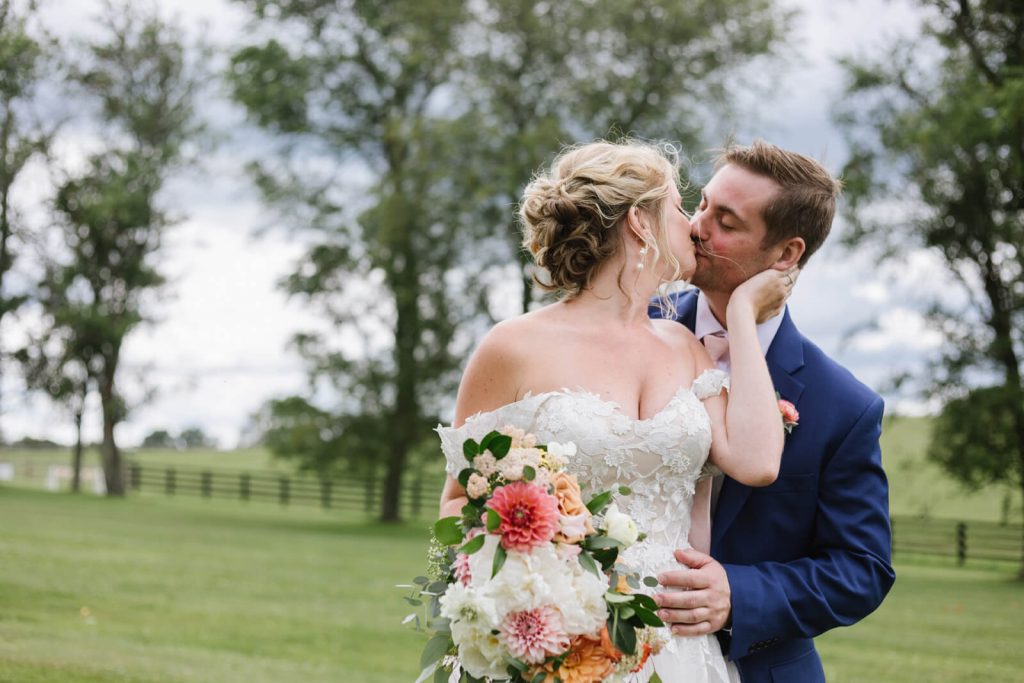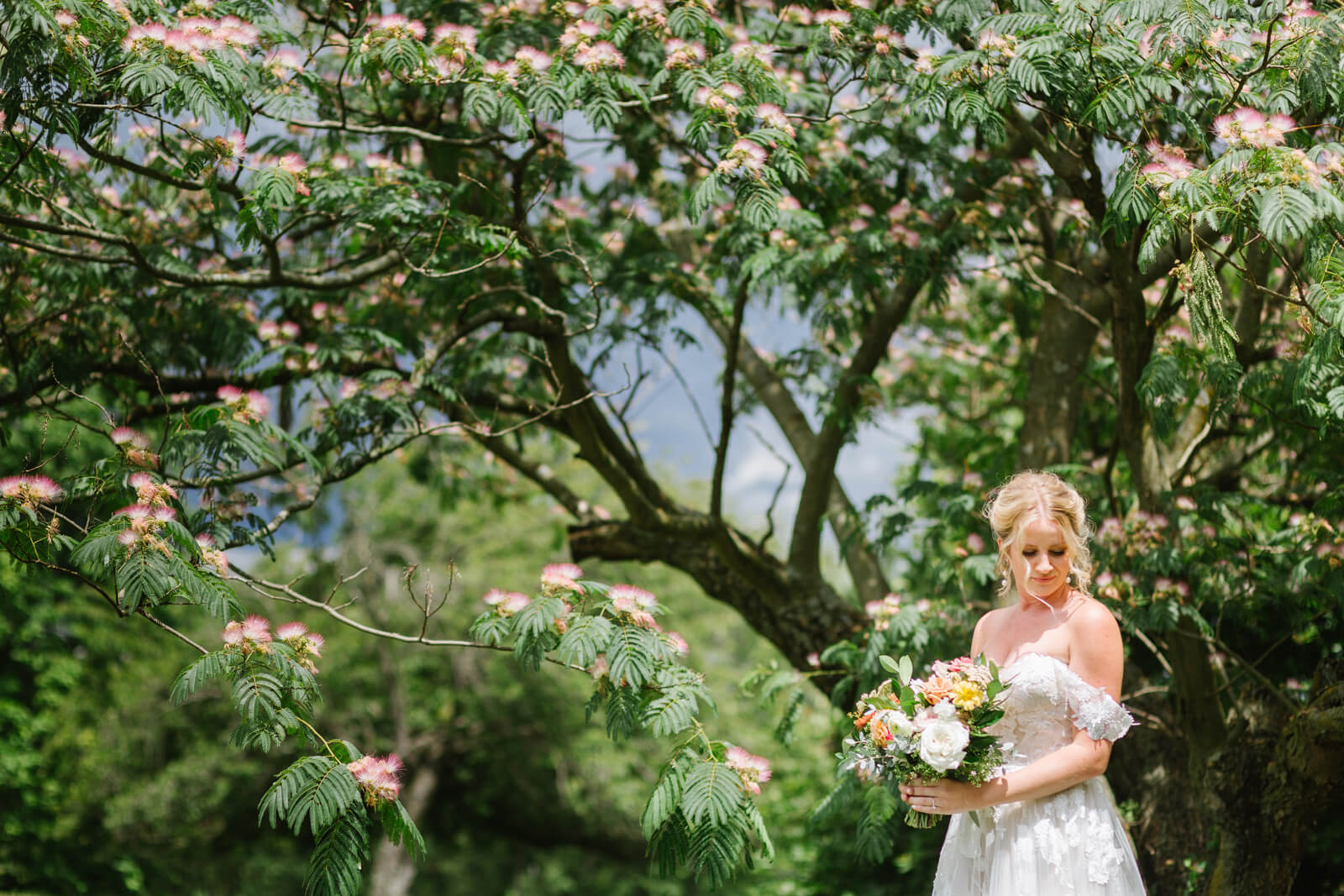 Wedding Design Inspiration Harwood Farm itself is stunning. It's unlike anything else we had seen during our other venue site visits, but still so close to the general area for our friends and family to travel. We knew early on that we wanted a sailcloth tent that would allow the views of the venue to be the primary focus. Plus, is there anything more stunning than a sailcloth tent on a beautiful summer day?
Despite a lot of planning and to-do/DIY lists on our end, our approach for the day itself was for it to feel laid back (while still in a formal setting) not only for us, but for our friends and family so that everyone could enjoy the day to celebrate stress free. For some details, we chose to go a non-traditional route for this reason as well. We asked our bridal party to choose their own suits and dresses—and they all looked amazing. We also skipped the big cake and opted for our favorite Trader Joe's ice cream sandwiches instead. We also included firecracker popsicles as a nod to the July 4th holiday. A special shout out to Father of the bride for refurbishing a beautiful vintage ice-cream cart that really brought it all together elegantly.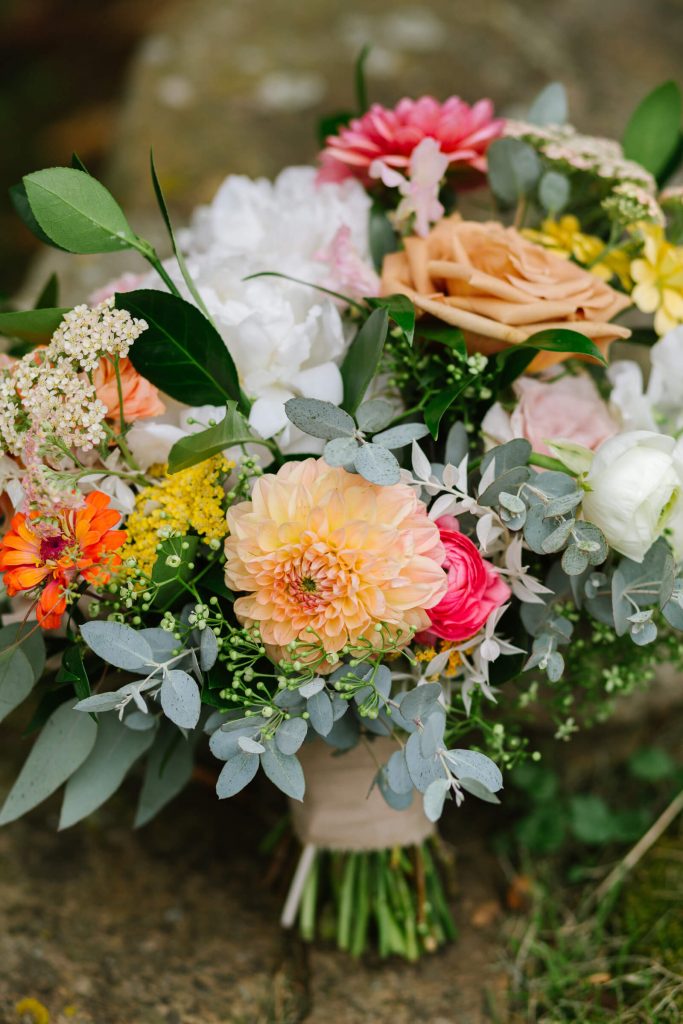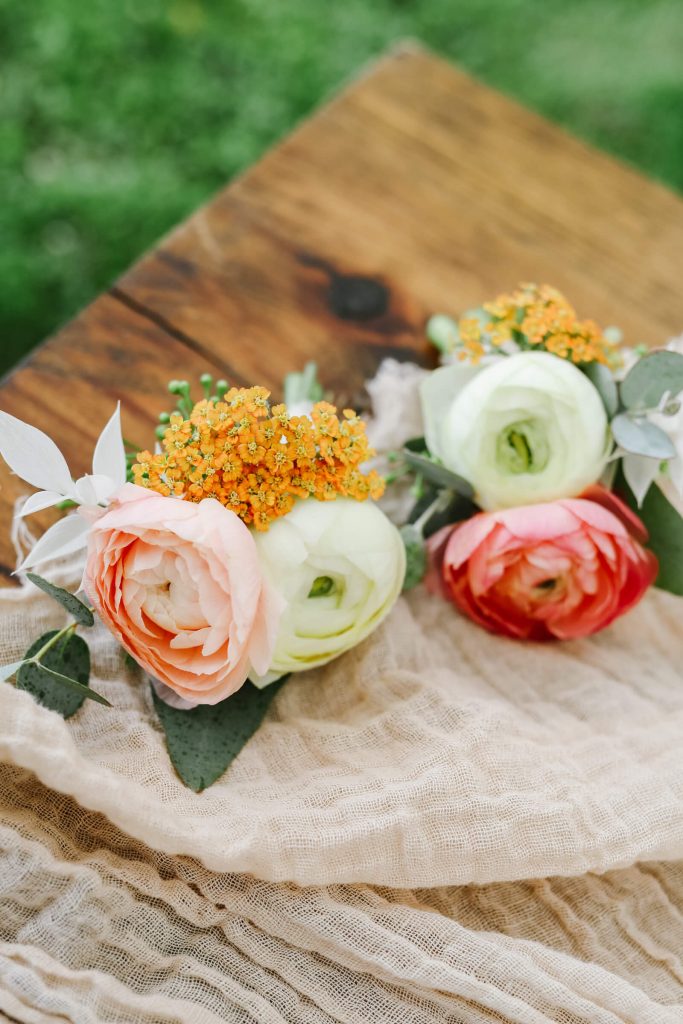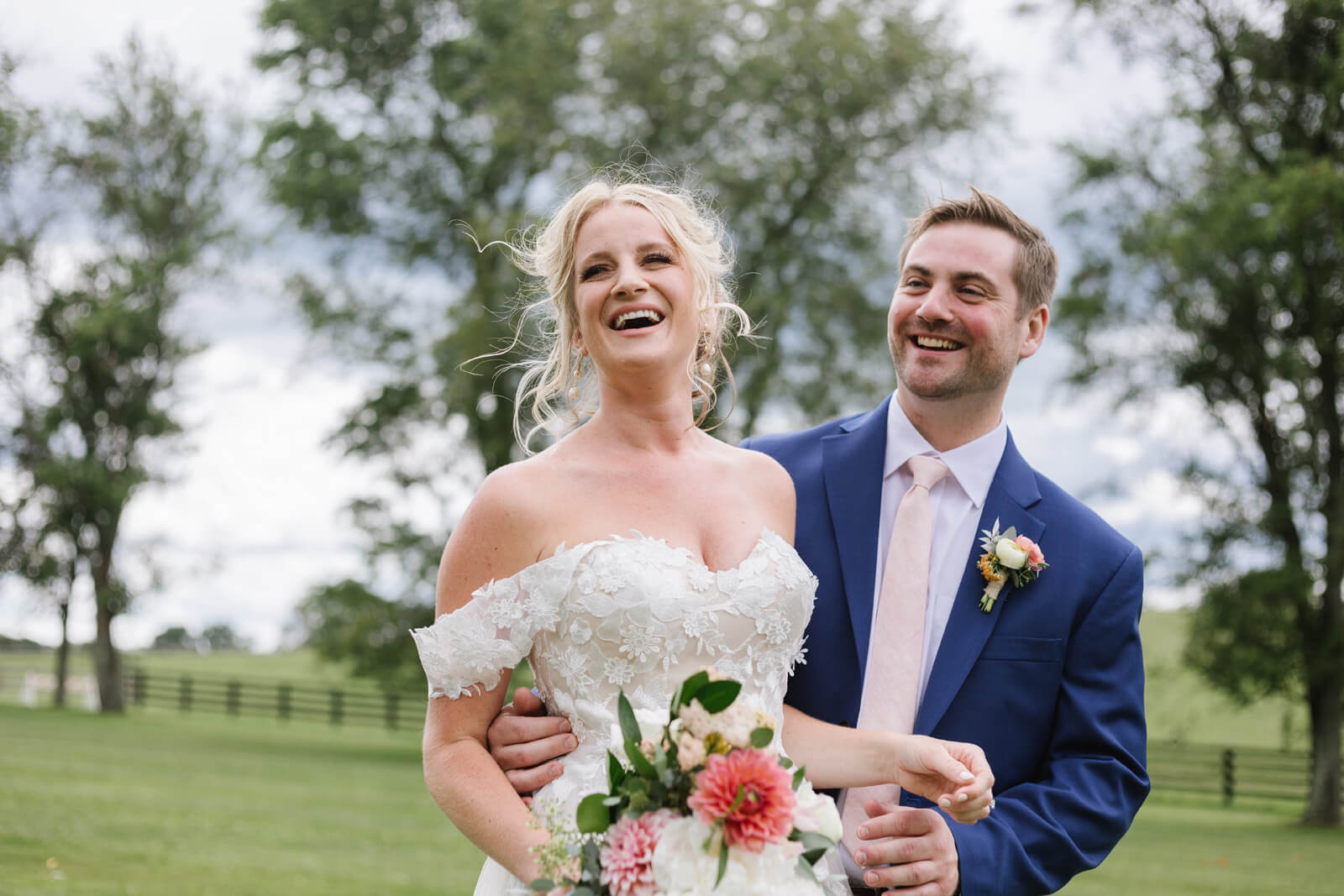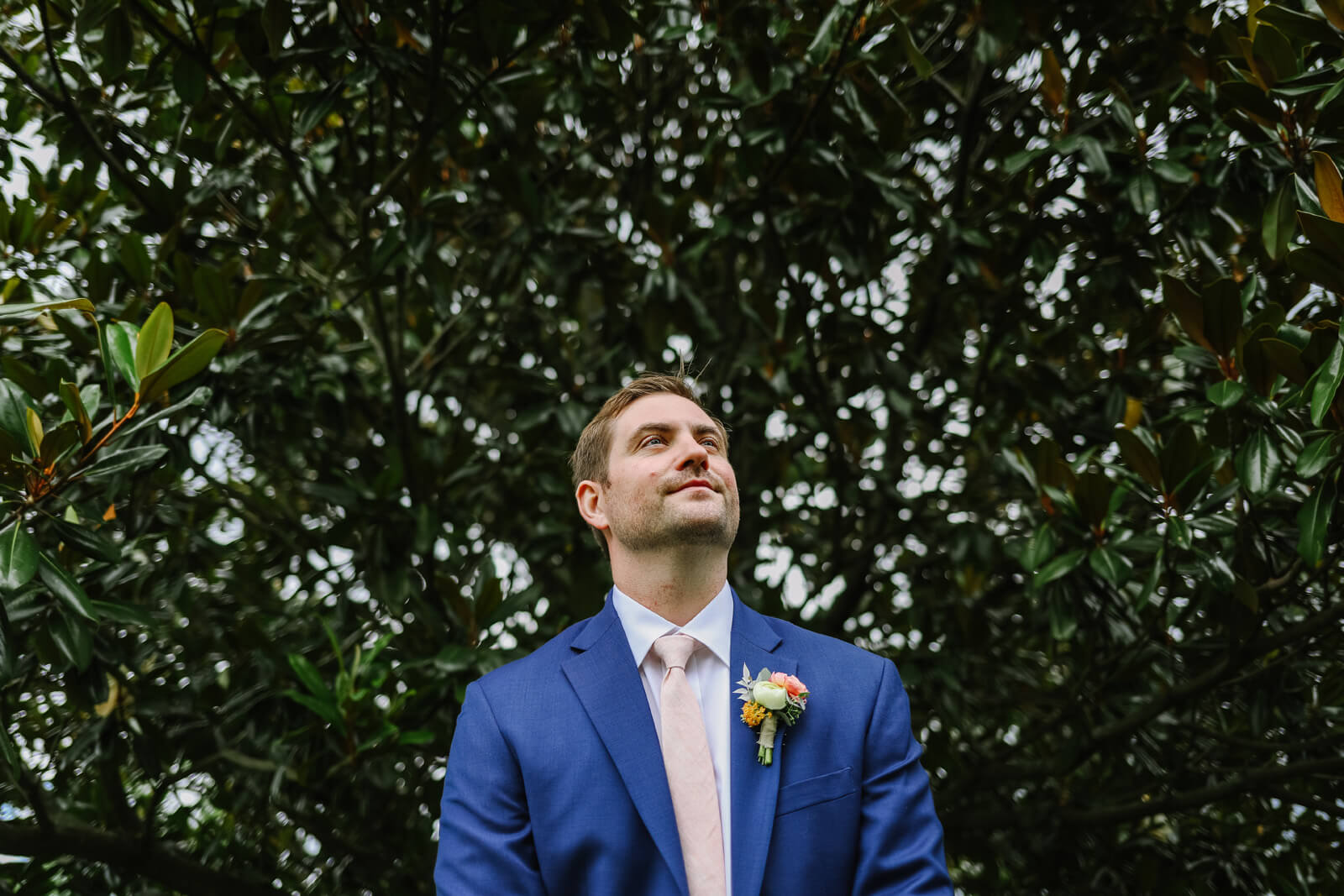 What Was Unique and Special About Your Wedding Day  There are so many favorite unexpected and special moments of the day for us. We moved to Raleigh, North Carolina a year and a half before we got married, so it had been some time since we had seen a lot of people. The whole day felt like a big, fun reunion with everyone we love . . . and a bonus that we got married, too!
When we were initially planning and brainstorming what our wedding would look like, we really wanted everyone to be on the dance floor all night. However, at our reception, we both remember looking out and seeing everyone in several smaller groups both on and off the dancefloor – some people that already knew each other and others who had just met that weekend gathering either dancing or laughing while sharing stories and talking under the string lights. It's hard to describe the feeling of seeing everyone you love in one place, worlds colliding, while having so much fun and looking so happy.
Which leads us to one of our truly most memorable moments—when everyone did get on the dancefloor, unannounced, at the same time. We requested that our last song of the night be, Billy Joel's Piano Man. For some reason, and unplanned, everyone made their way to the dance floor in a giant circle, standing side-by side swaying and singing every word for all five-plus minutes. Because this was at the very end of the night, our photographer and videographer had left, so this moment lives truly as one of our happiest memories and 1-2 amazing cell phone video clips.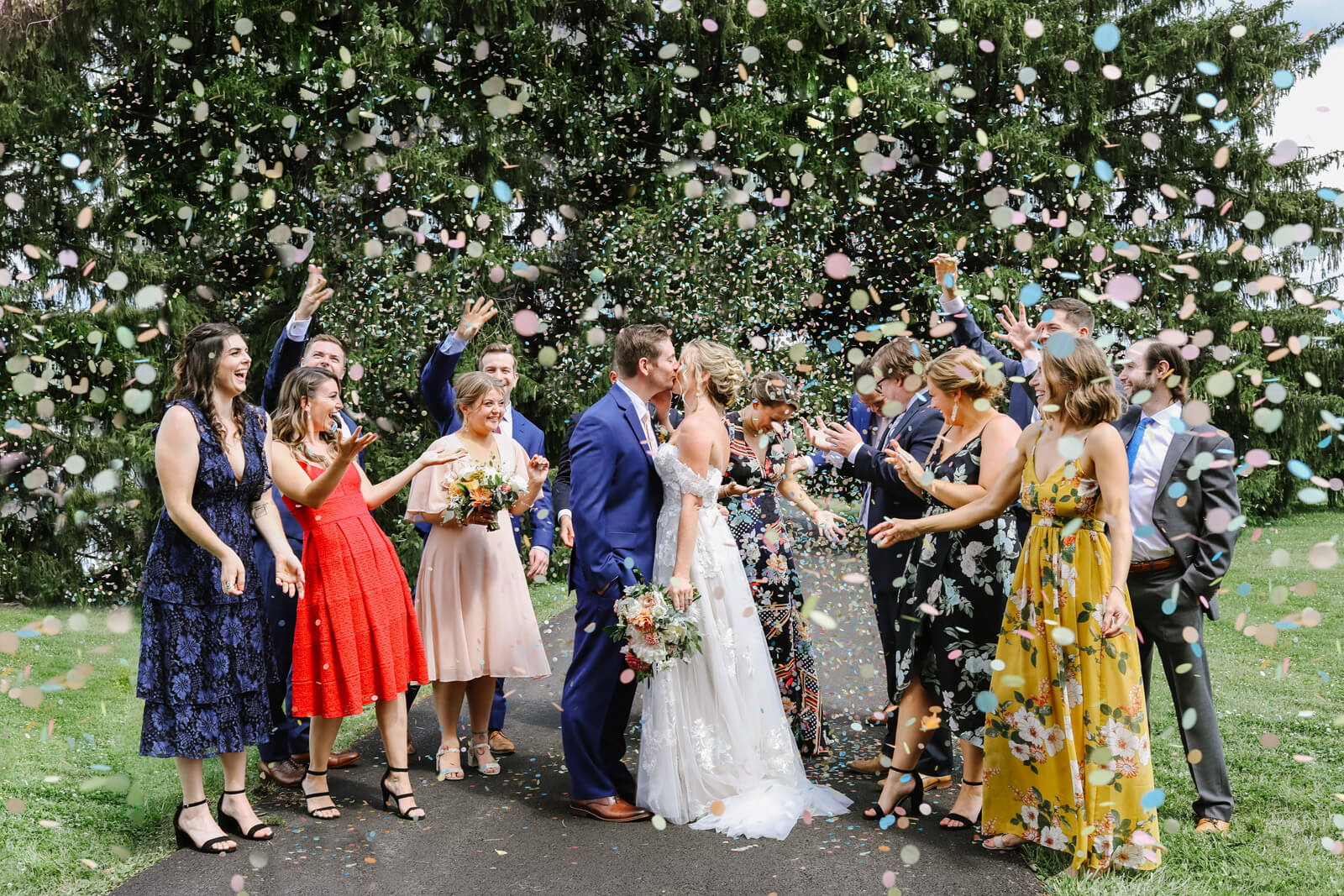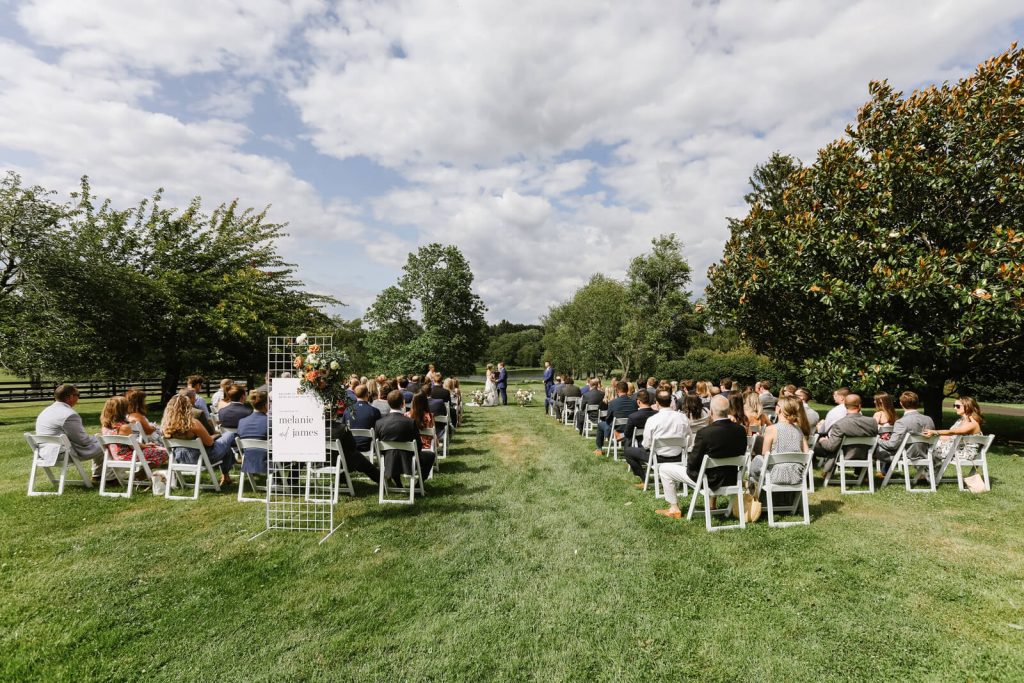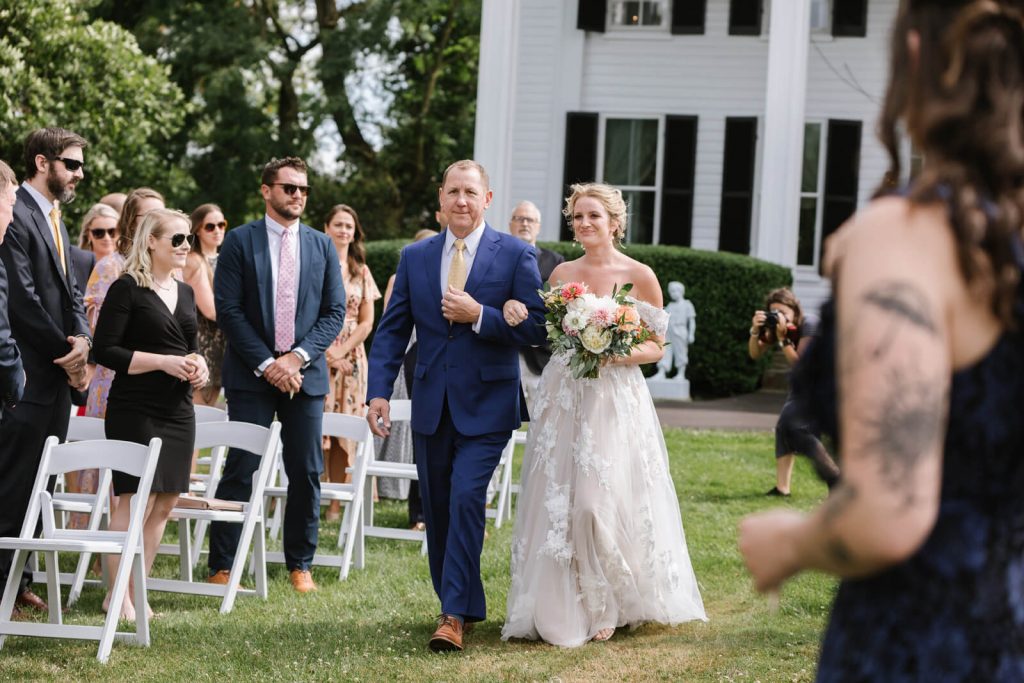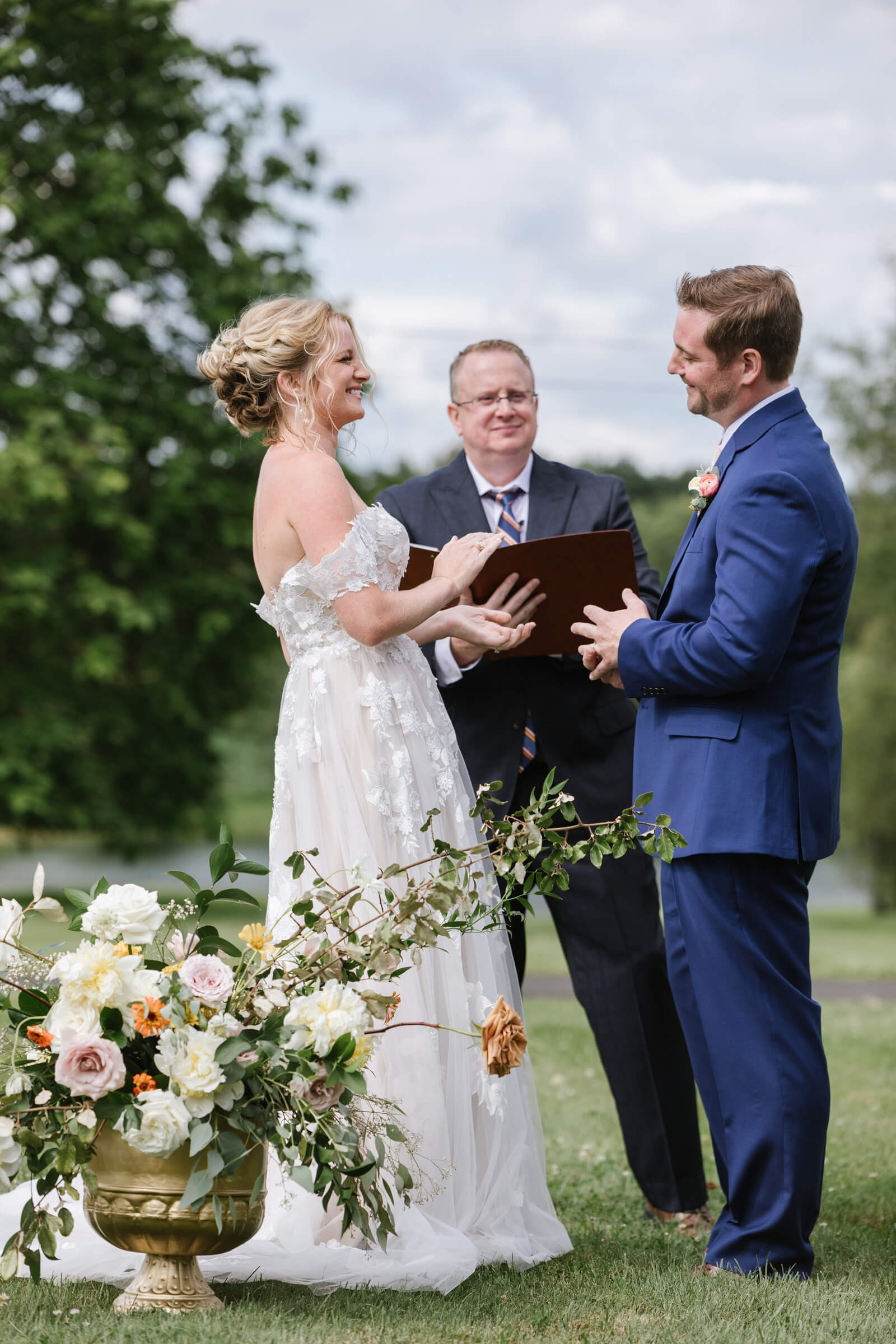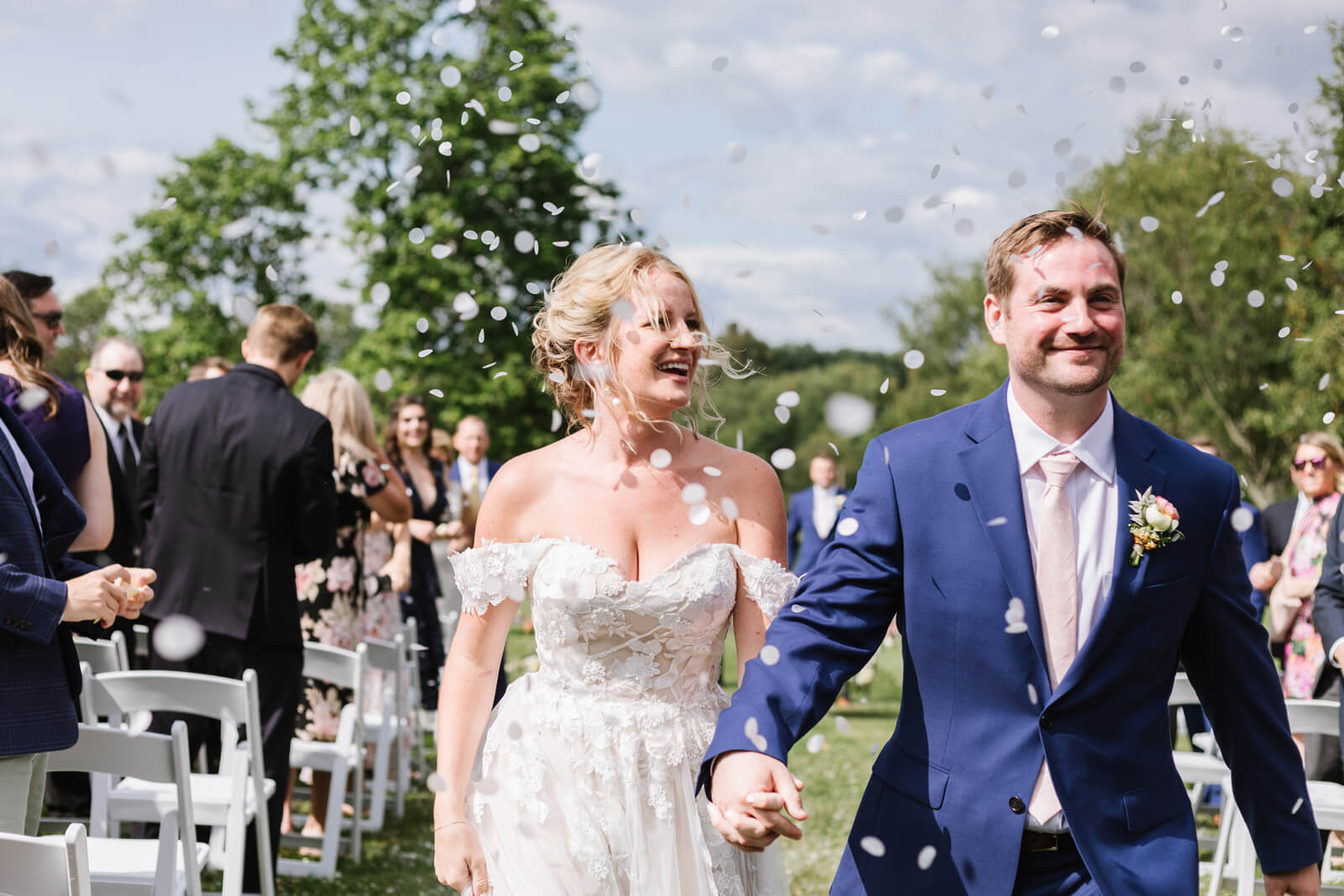 Favorite Details The morning after our wedding we left the hotel and went back to Harwood Farm to pick up some of our things, ice cream cart, etc. A few of our friends and family members came to help, too. Maxine, the owner of Harwood who holds a very special place in our heart was also there. Our actual wedding day can sometimes feel like a blur, but that next morning we remember like it was yesterday. We sat in the bed of a truck together eating leftover ice cream sandwiches for breakfast, telling stories, laughing, and soaking in how breathtaking the views were.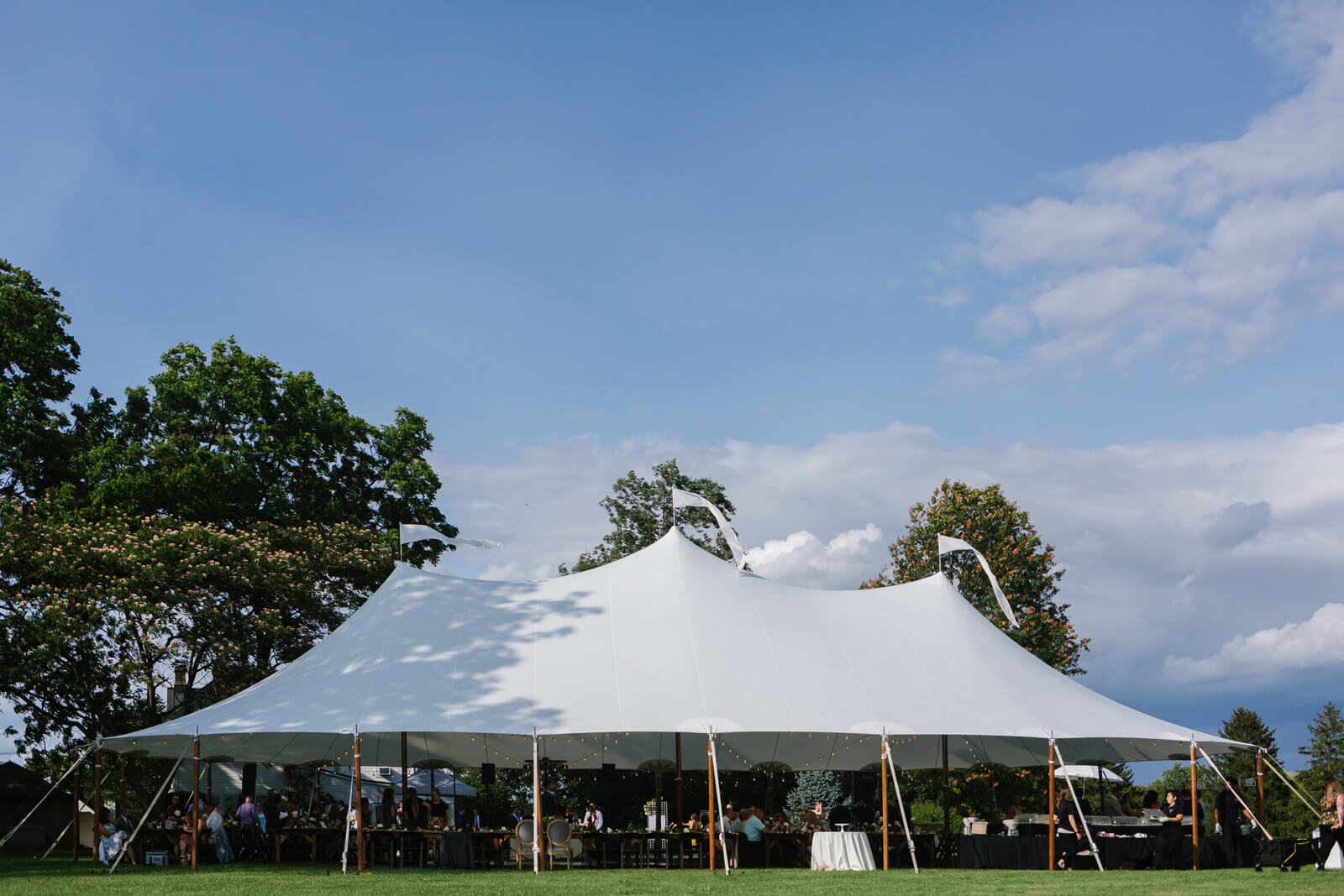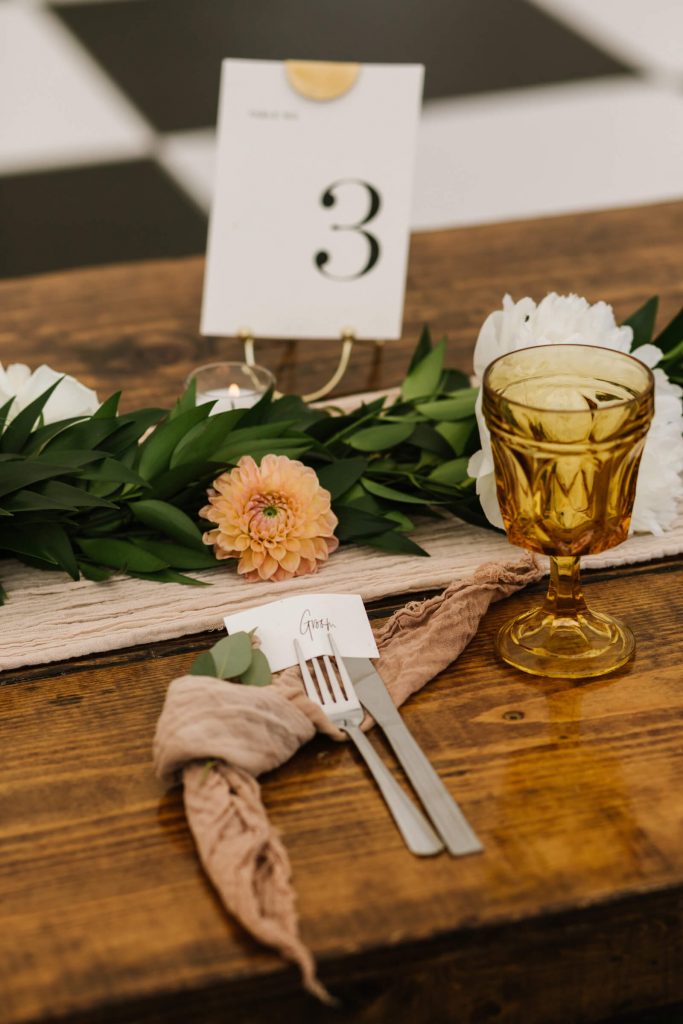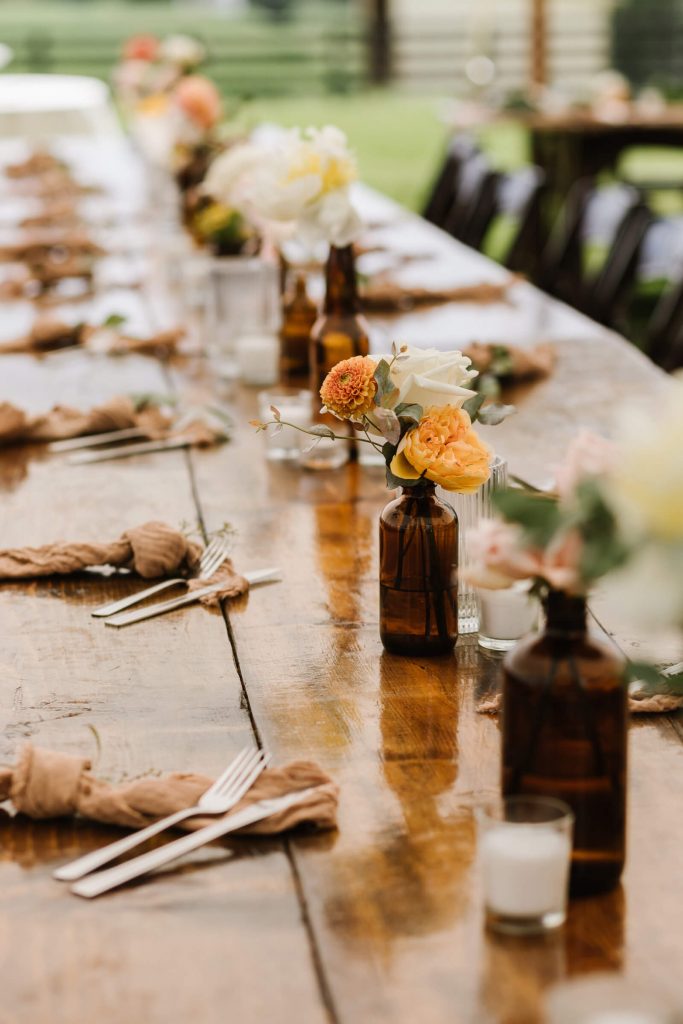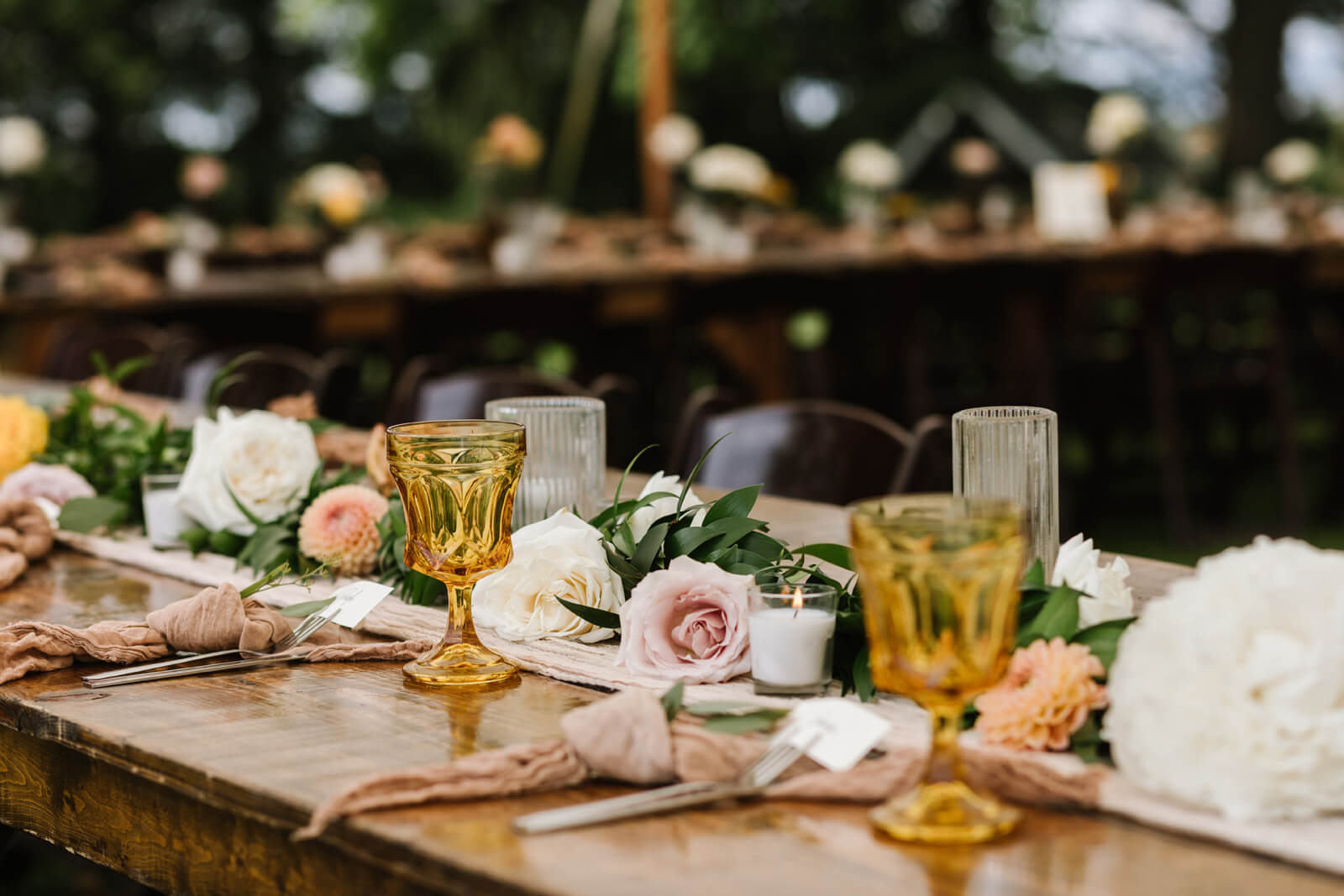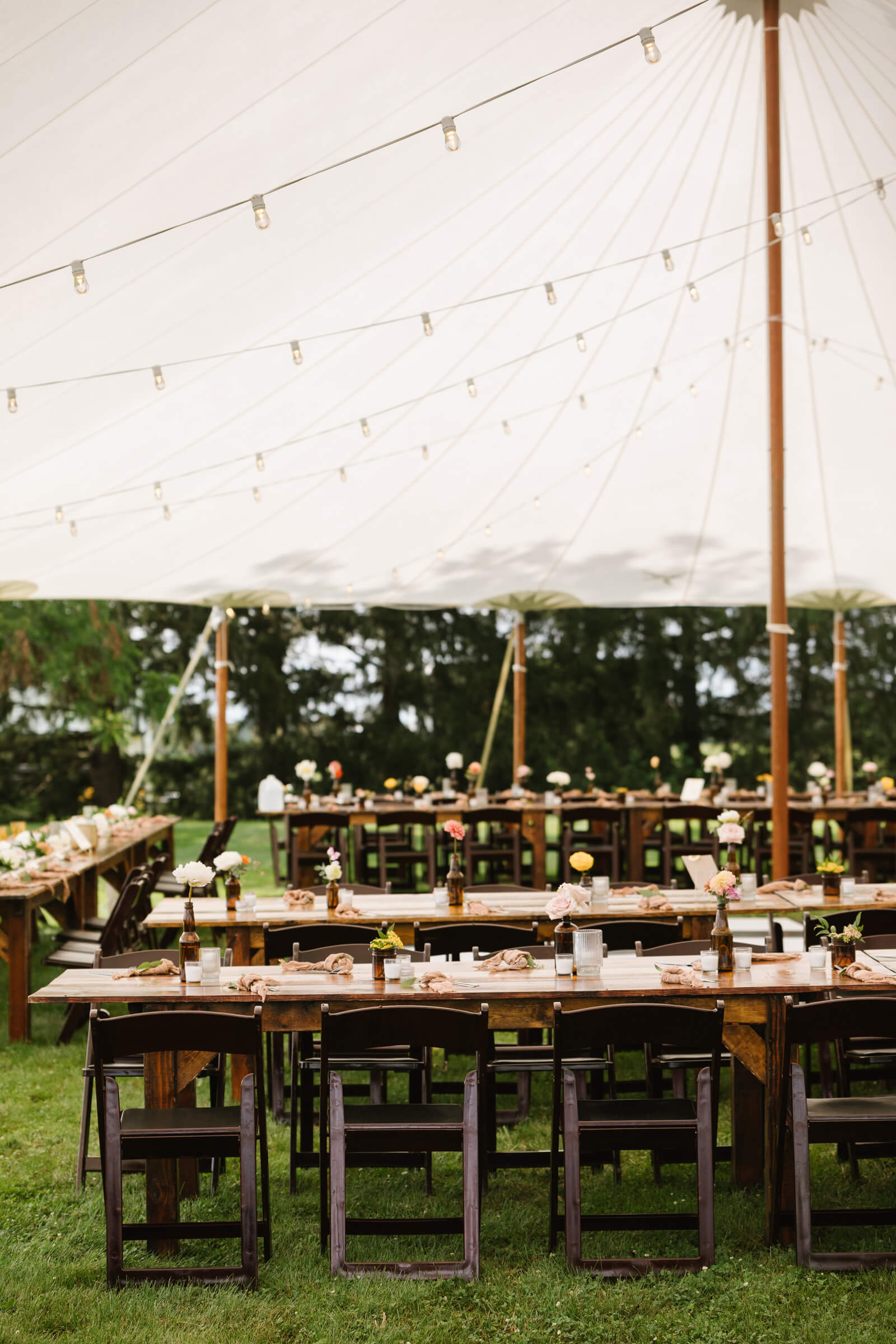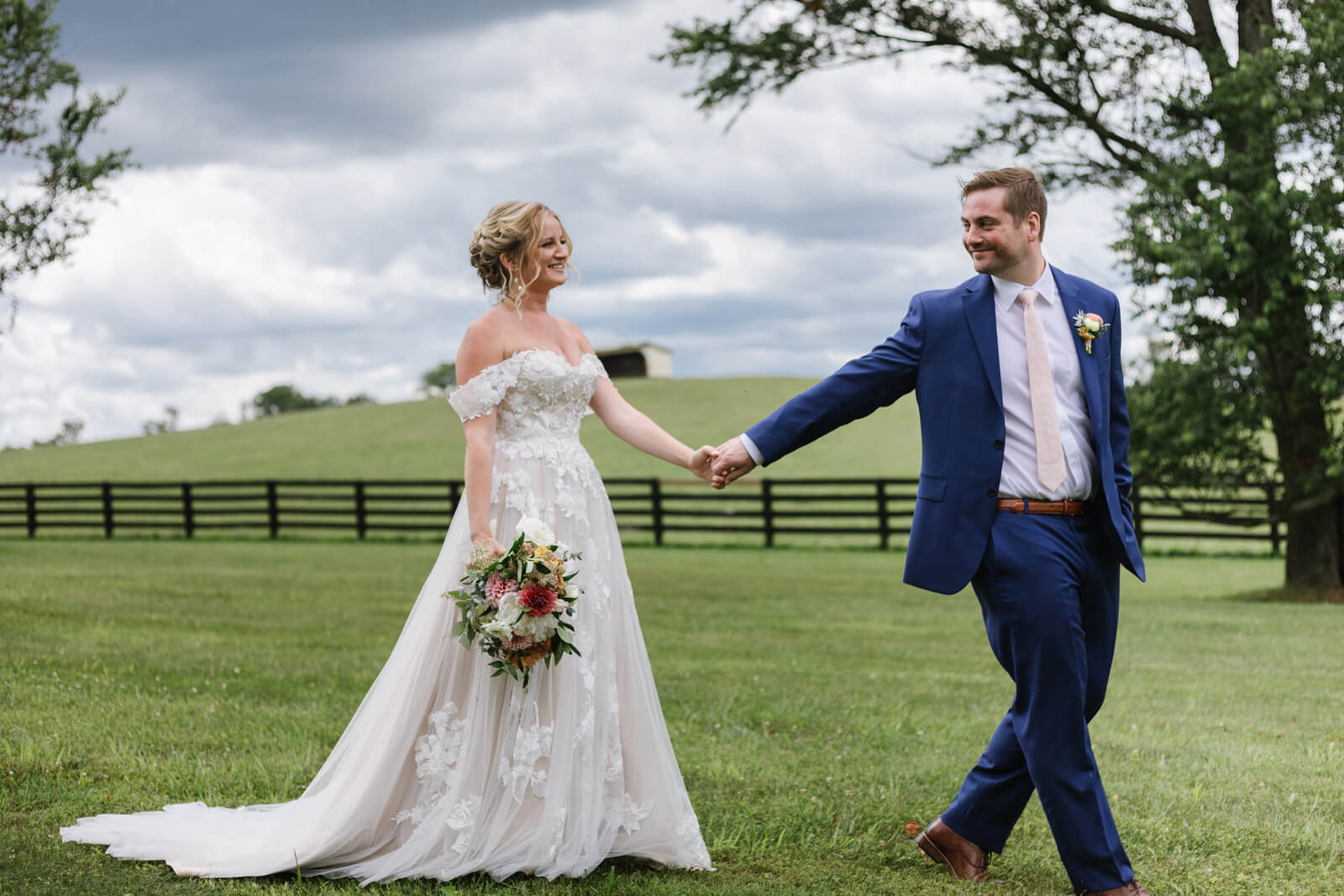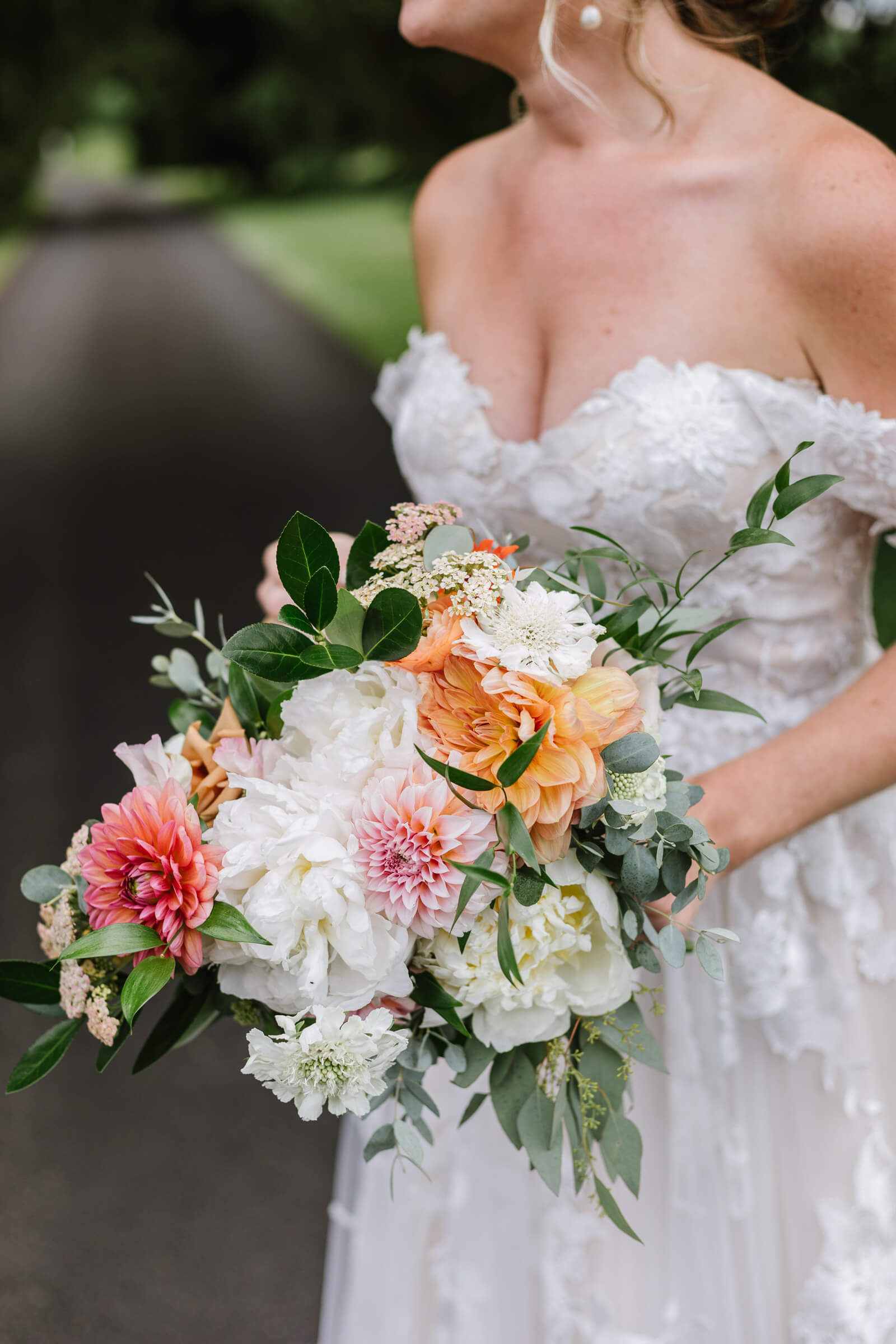 Most Unexpected Event On Your Wedding Day The weather is still one of the most talked about parts of our wedding day . . . we really lucked out having a breezy, warm, slightly overcast day for July in Maryland.
Piece of Advice Our Uncle Charlie was our officiant. The ceremony was so much more special and memorable because of him. We were so glad we were given this advice, so we'll pass it on: If there is someone special to you as a couple, consider asking them to be a part of your ceremony.