This originally ran as a Local Love in the 2023 issue.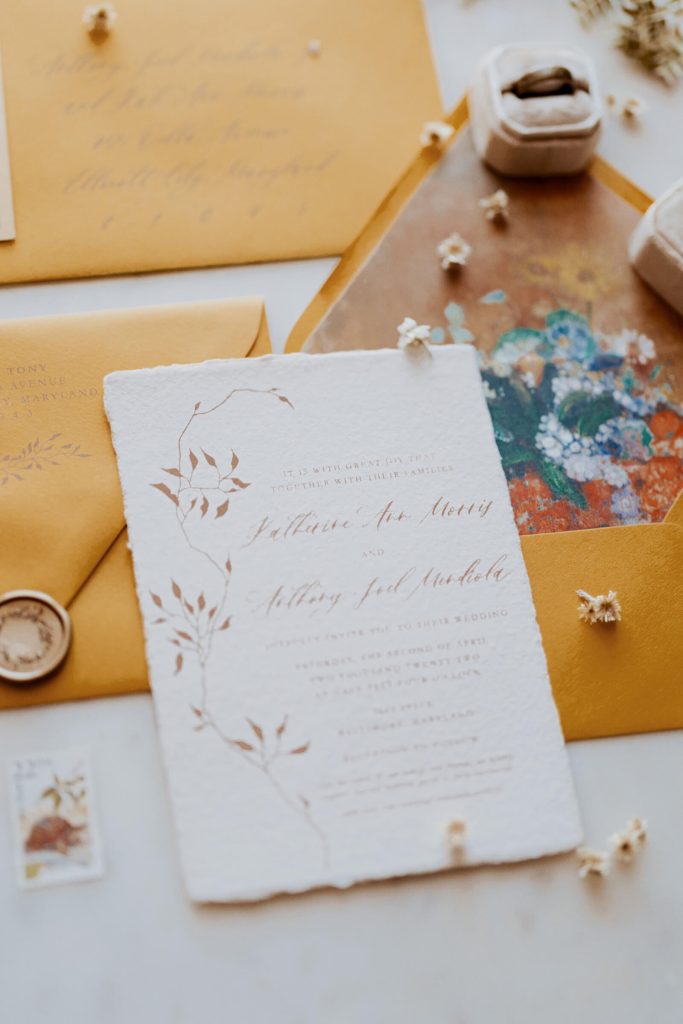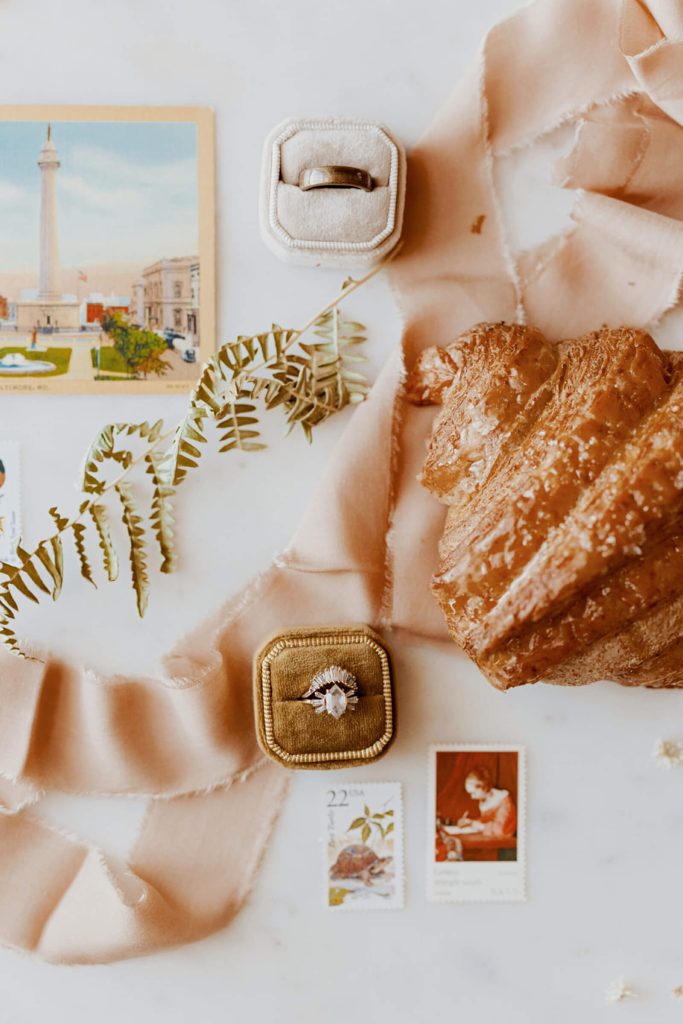 Wedding Date April 2, 2022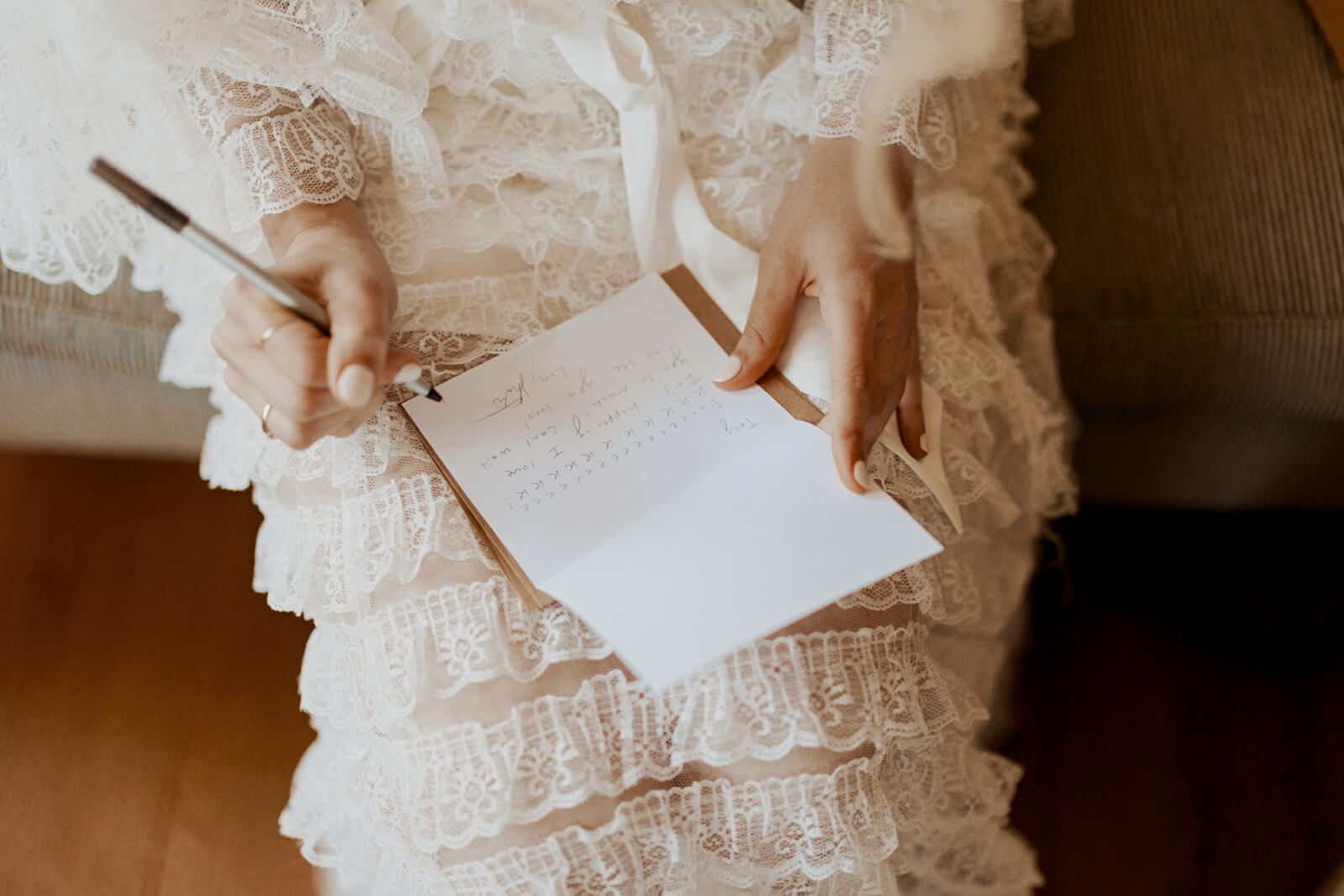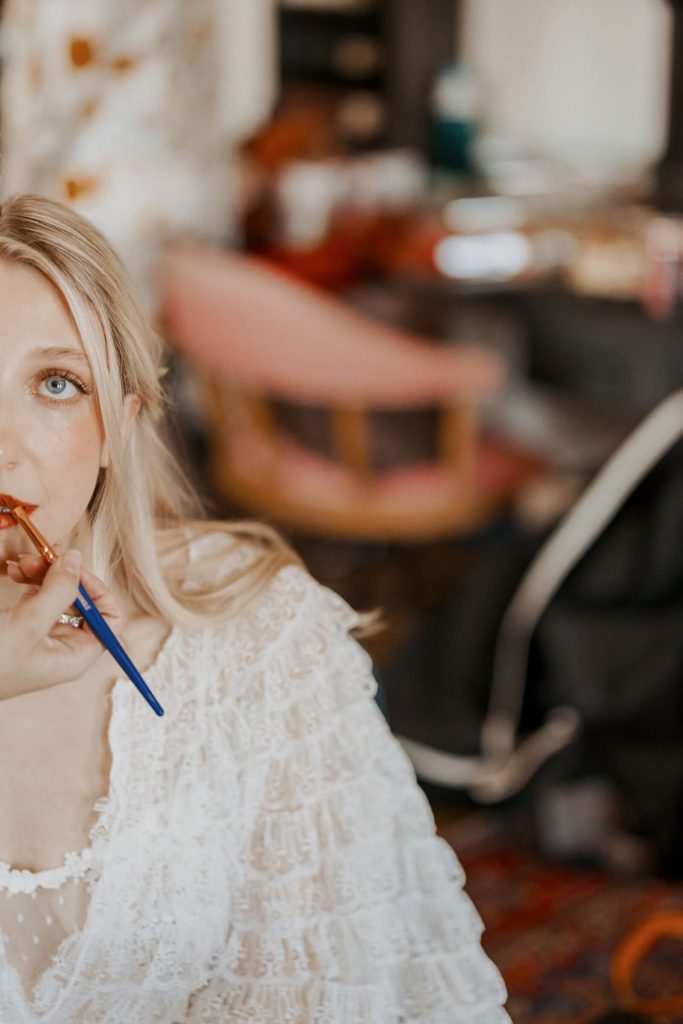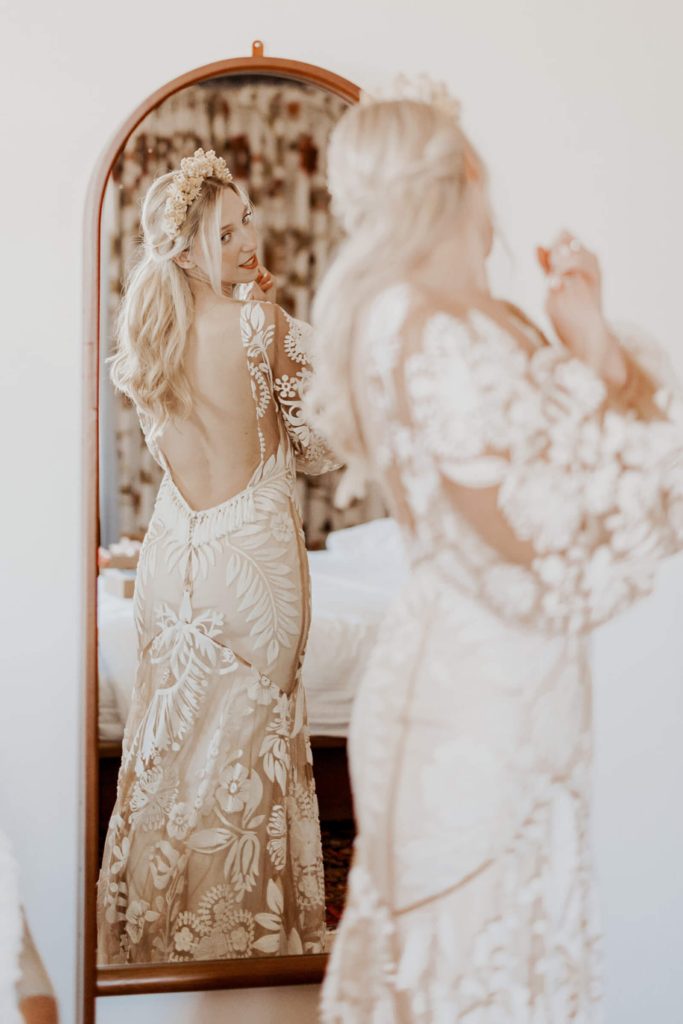 After years of trying to find her person on dating apps, wedding photographer Kate Ann Morris met Tony Mendiola—at a wedding.
In 2018, the two showed up at Mt. Washington Mill Dye House at the same time. Kate, the wedding photographer, pulled into the parking lot first, and Tony, as a guest, parked right next to her. Kate noticed Tony as soon as he walked in. She even took a picture of him and his parents during cocktail hour. At the end of the night, they happened to leave at the same time and struck up a conversation. During that chat, they realized they had a mutual friend, but that was as far as the conversation went and they failed to introduce themselves to each other. Both regretted it. The next day, the hunt began on social media, and using clues from the conversation and guesses from mutual friends, they were able to locate each other on Instagram. After Kate sent Tony a DM, they met up at The Bun Shop in Mt. Vernon three days later.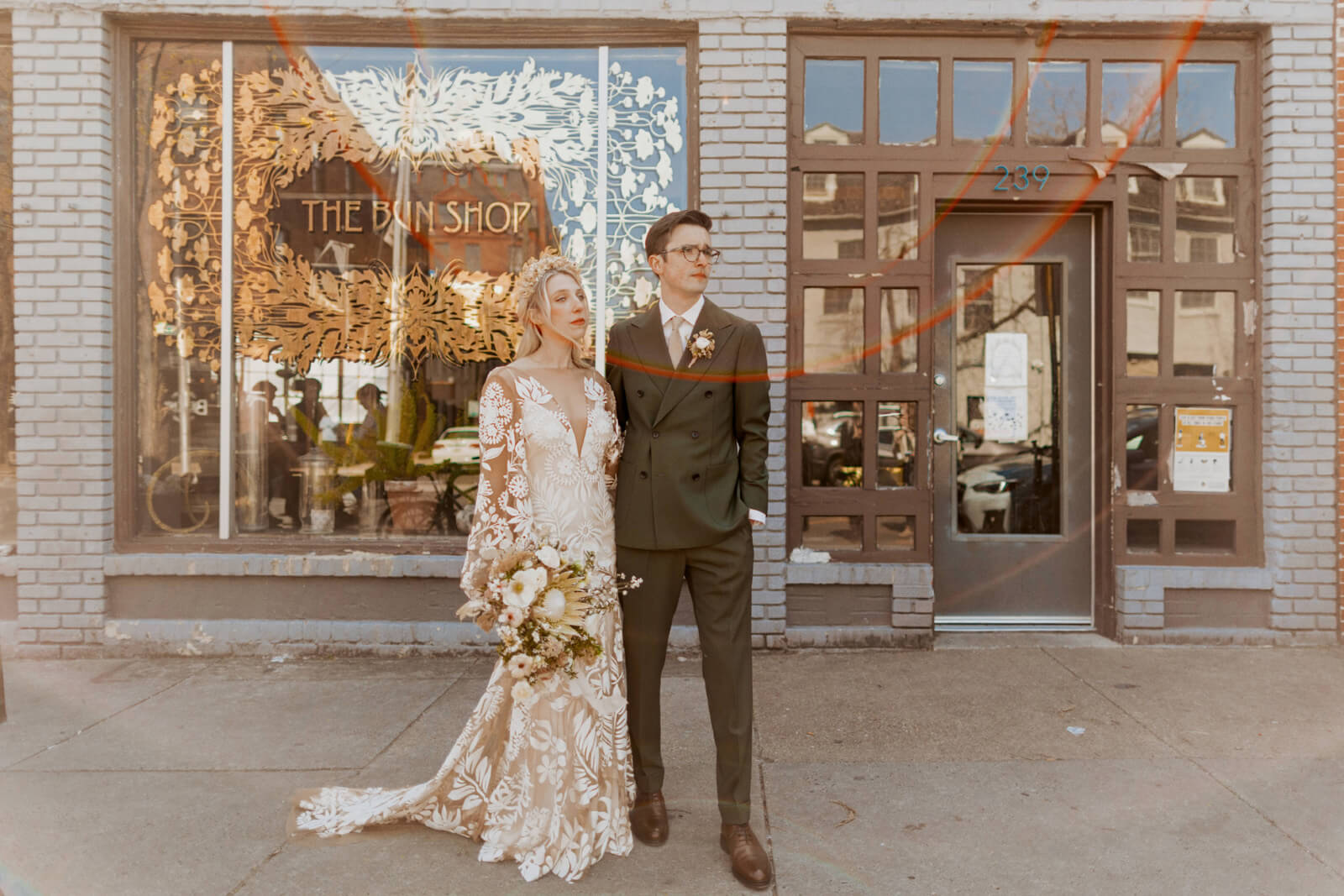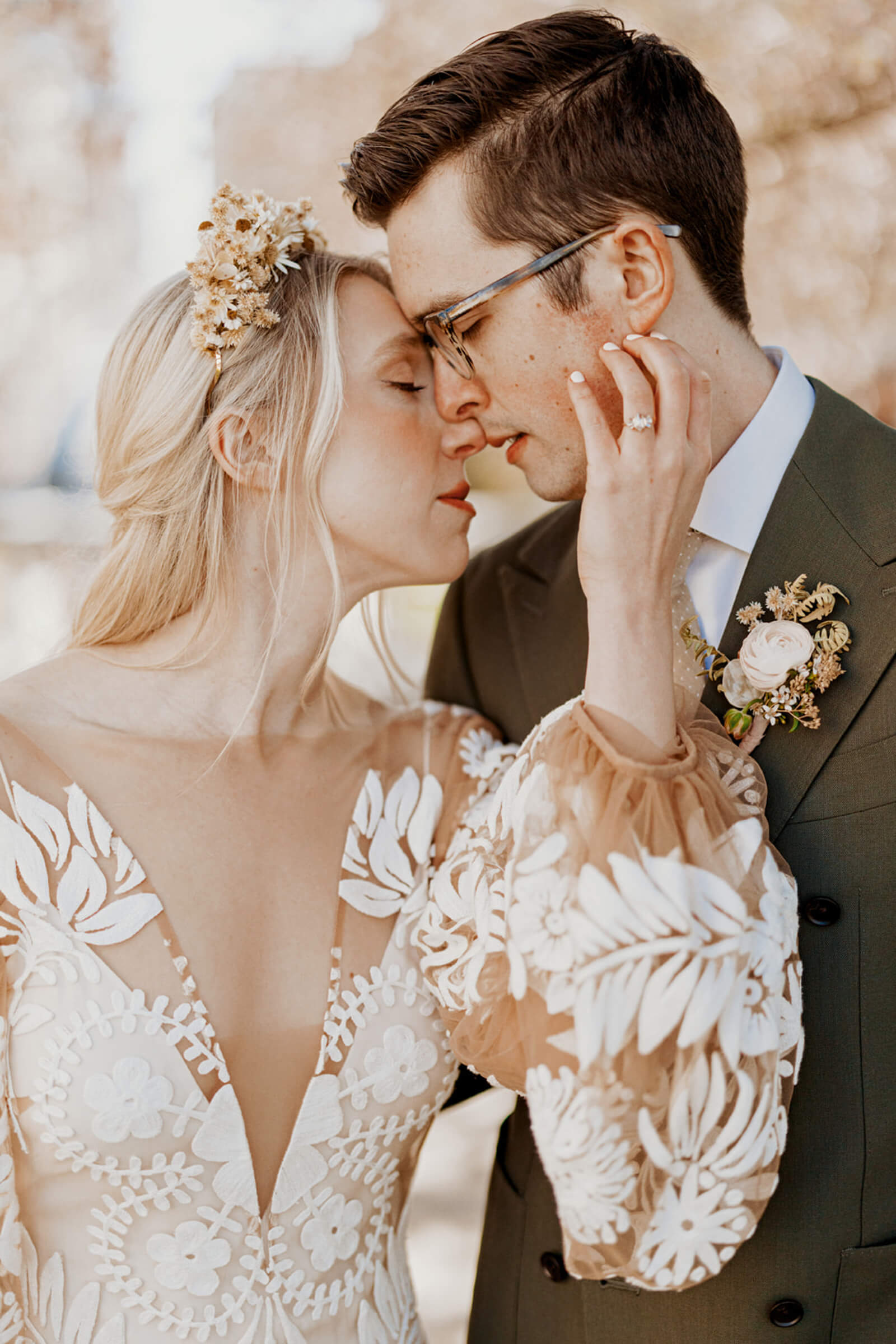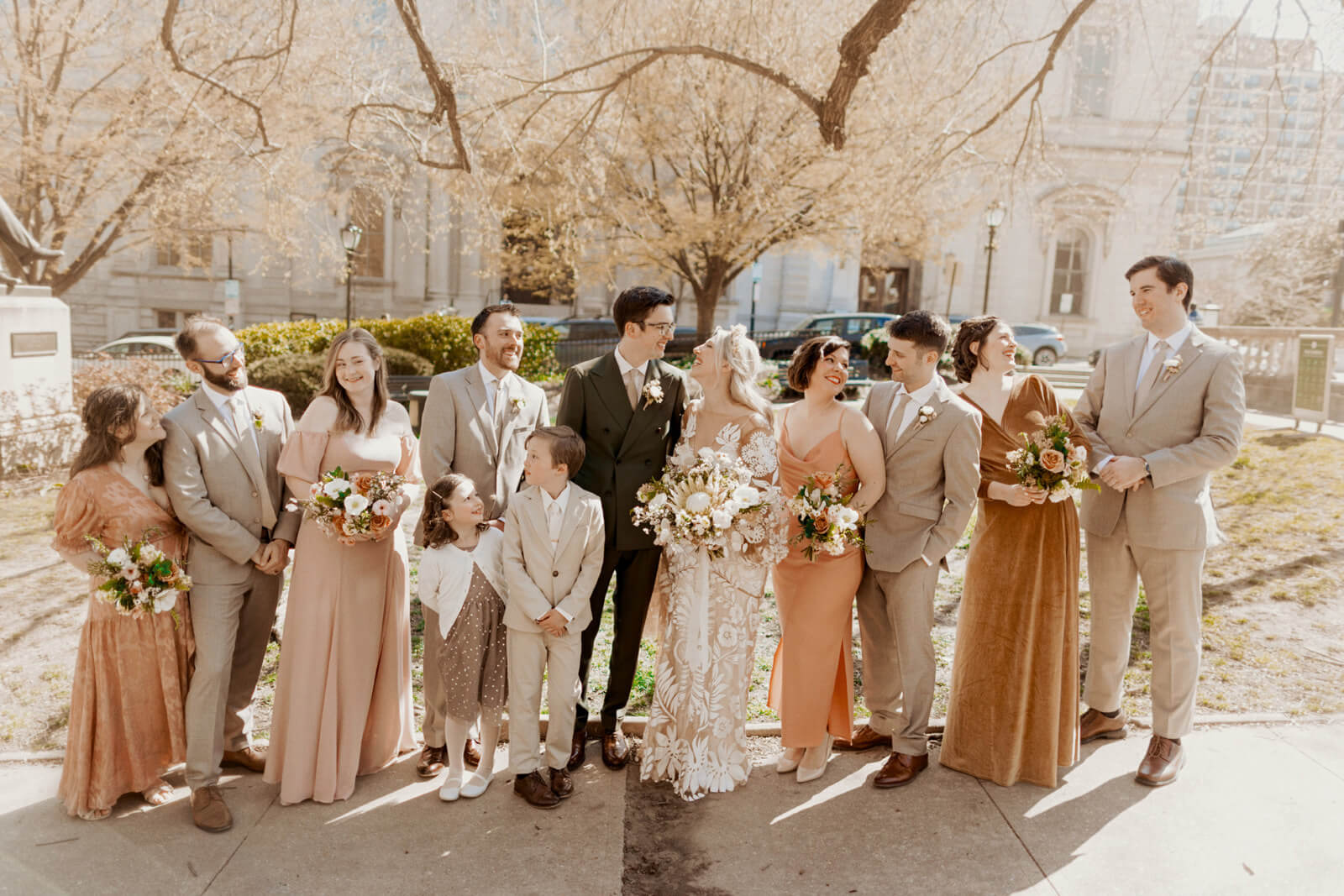 There was a rainy (but romantic) proposal in Loch Raven Reservoir in May 2021, and then it was time to start planning their own wedding. As a wedding vendor, Kate had seen a lot of venues, but they quickly settled on the 2640 Space in Charles Village because "it looked European, and like the Great Hall in Hogwarts—Kate is a massive Harry Potter fan," explains Tony. The location was perfect for what they were picturing: lots of long tables with candles, and warm peach and golden tones. They dyed cheesecloths to be used a table-runners, worked with Violet Floral Designs to make heirloom cloches for dried-floral table displays, and used honey-colored plates, gold silverware and a modern glass to finish the look. "We wanted things to feel ethereal, with a touch of retro," says Tony, who, when he's not assisting Kate with her photography work, is a producer/editor for Maryland Public Television and a wedding officiant.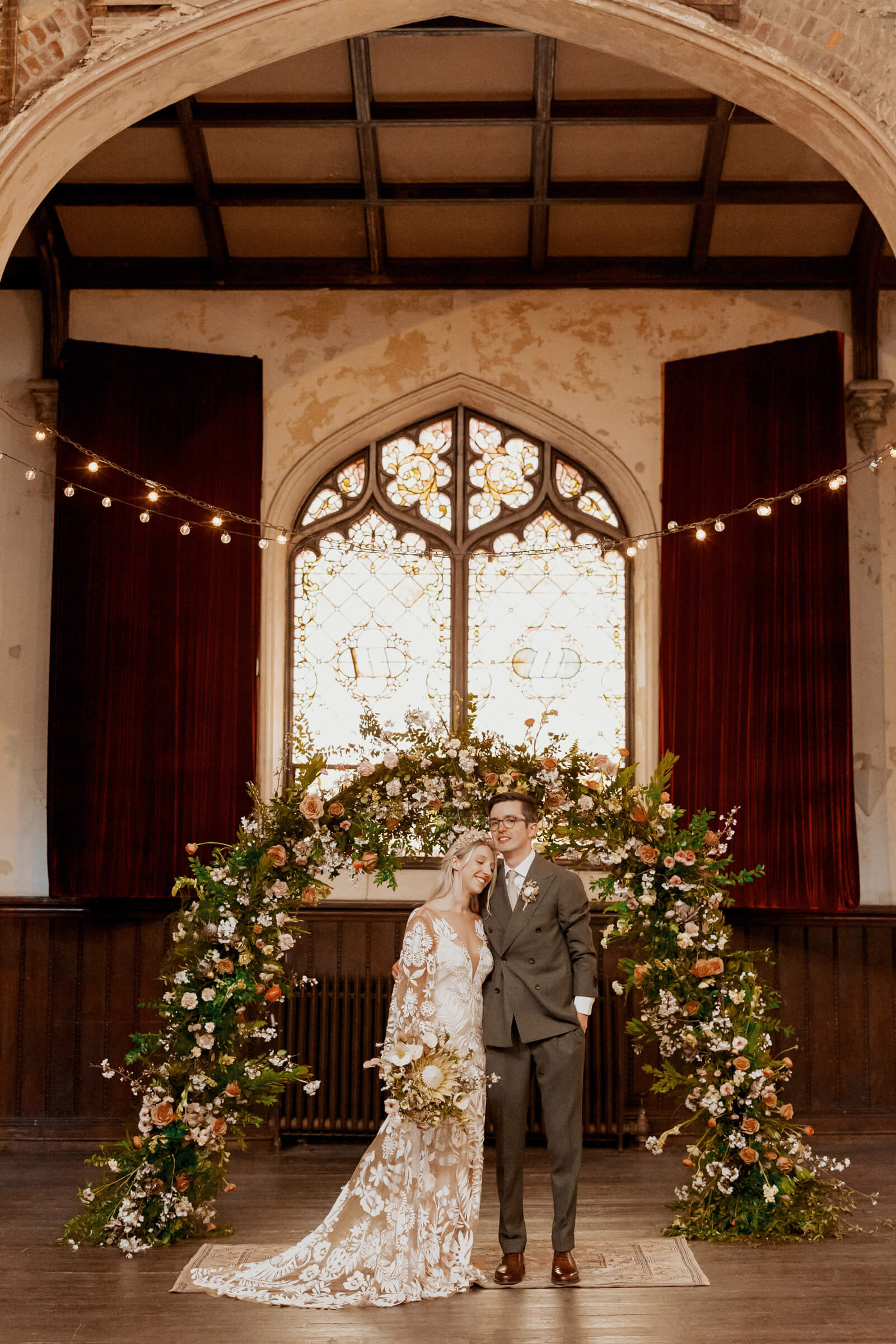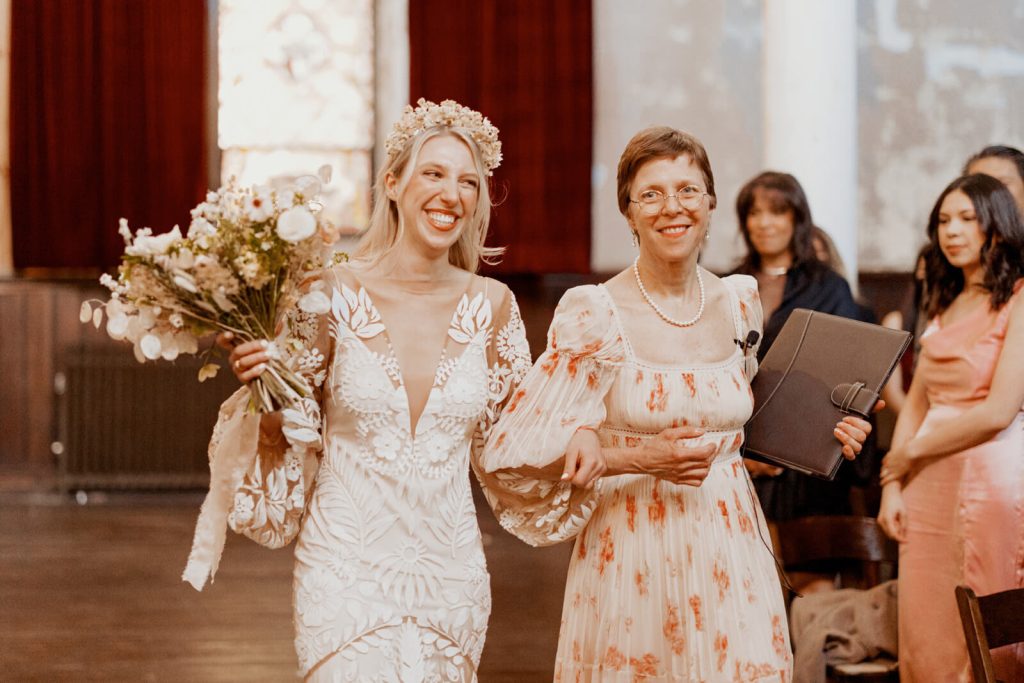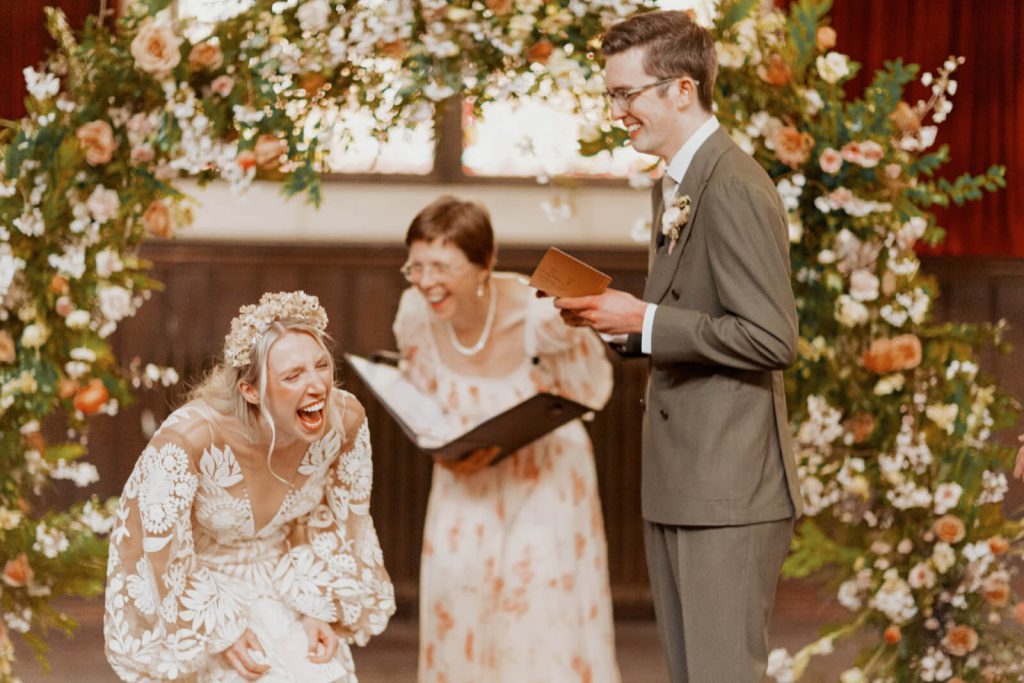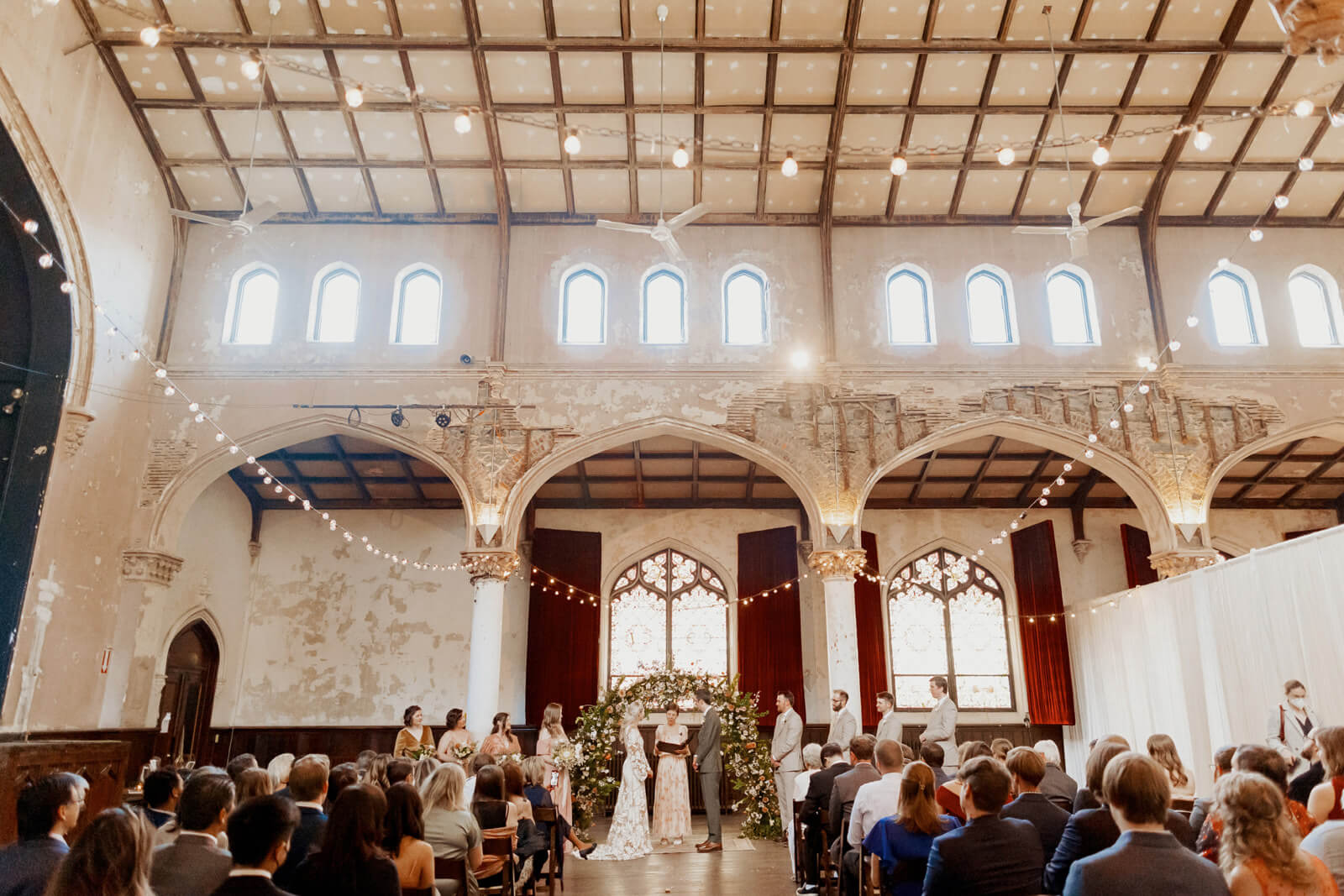 The goal was to make the whole day feel like their own. "We wanted to break free of traditions, so one of the themes for our wedding was 'Smash the Patriarchy,'" says Kate. She walked down the aisle with her mother, who was also the officiant. (The ceremony included a reading of the priest's speech from the final episode of Fleabag.) Tony's mom also did a reading. Kate danced with her mother, instead of her father, to a mash-up of two White Stripes songs—"I Want to Be the Boy to Warm Your Mother's Heart" and "Fell in Love With a Girl"—which then opened up the dance floor. Instead of cake they had an ice cream truck, filled the space with their favorite sounds, including The Morning Benders, Of Montreal, Regina Spektor, Talking Heads, LCD Soundsystem, Prince, and Say Anything; hand-wrote every single guest a thank-you note that was sitting on their plate when they arrived; and served late-night Taco Bell. "Make decisions that are authentic to you," says Kate. "Let your guests step into your world for a day."