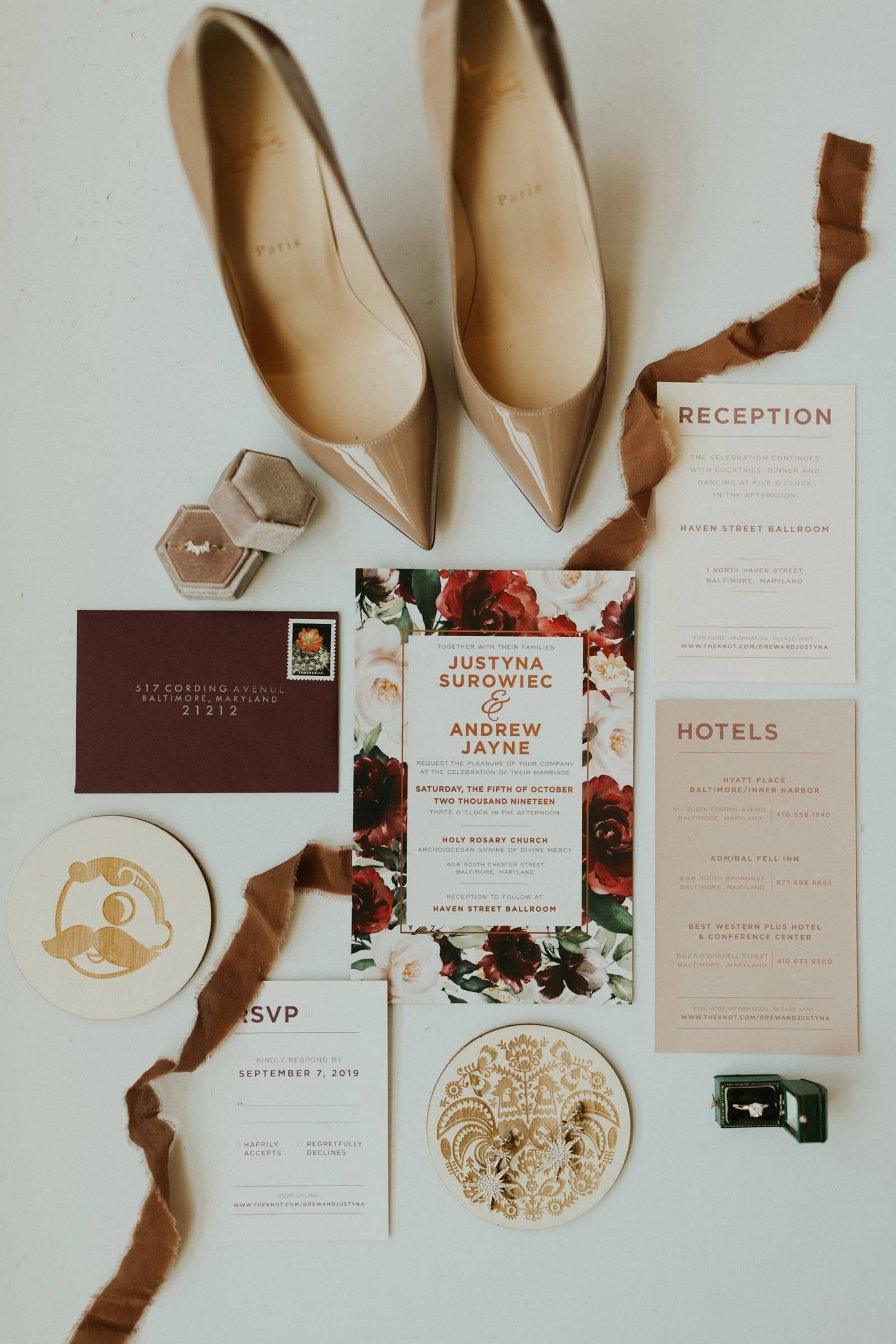 Occupations Justyna is a public affairs officer at the Johns Hopkins Applied Physics Laboratory; Drew is a Marine technician at Horton Marine Services. 
Wedding date October 5, 2019 
Number of Attendees 140 
Number of Attendants Five bridesmaids (including Maid of Honor, Justyna's sister Sylwia) and two bridesmen; five groomsmen (including two best men, Drew's older brothers Josh and Matt)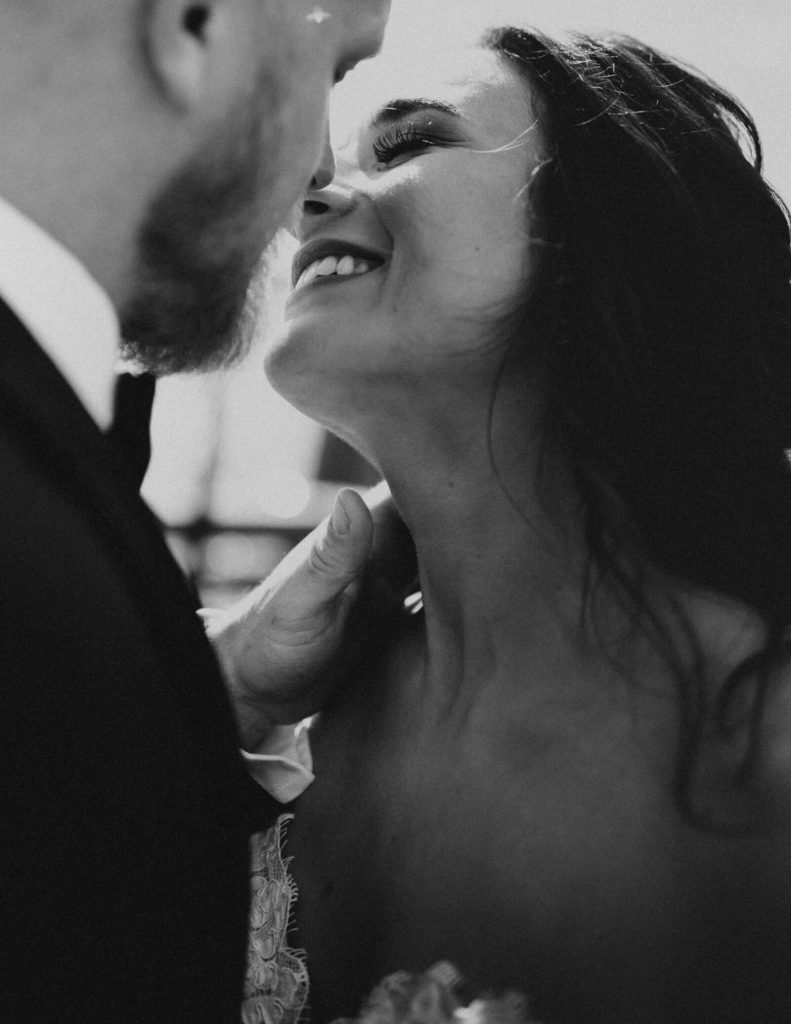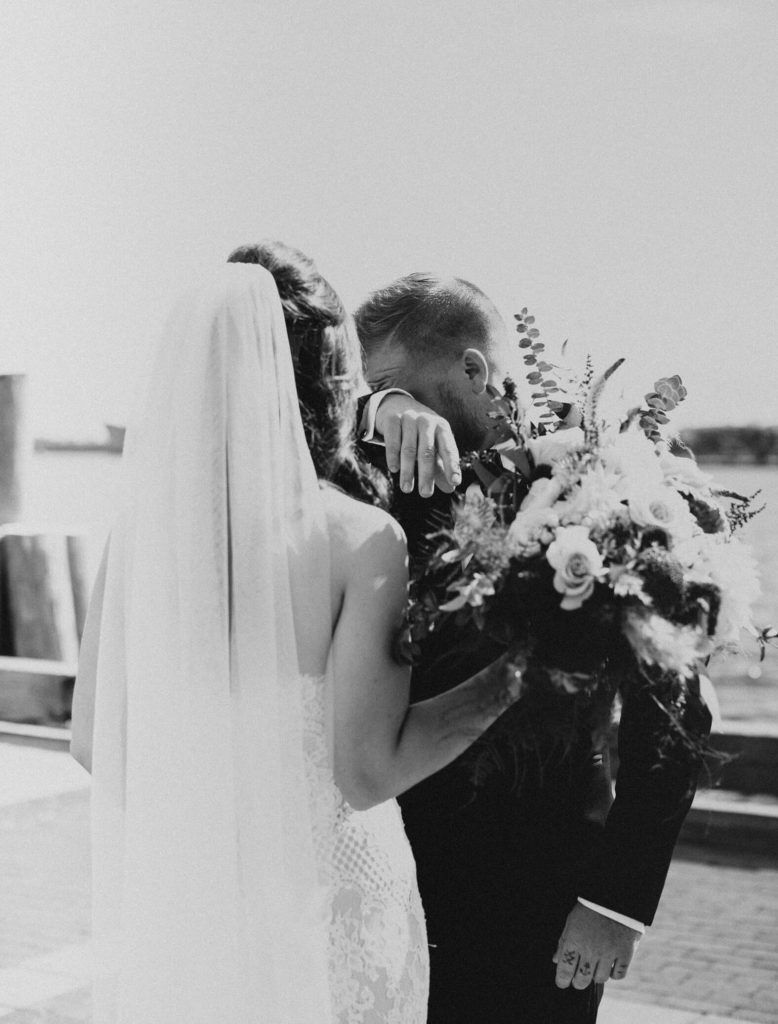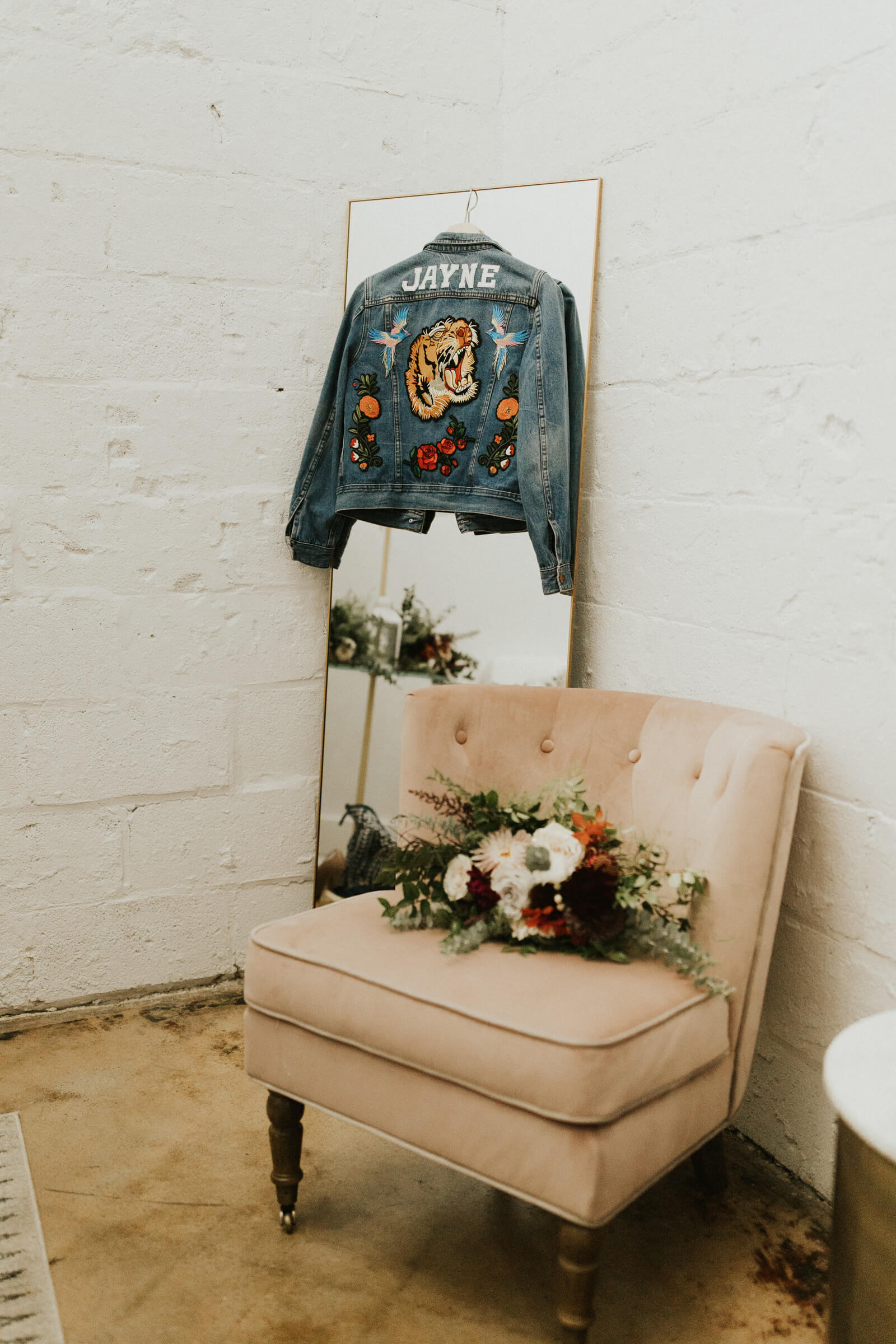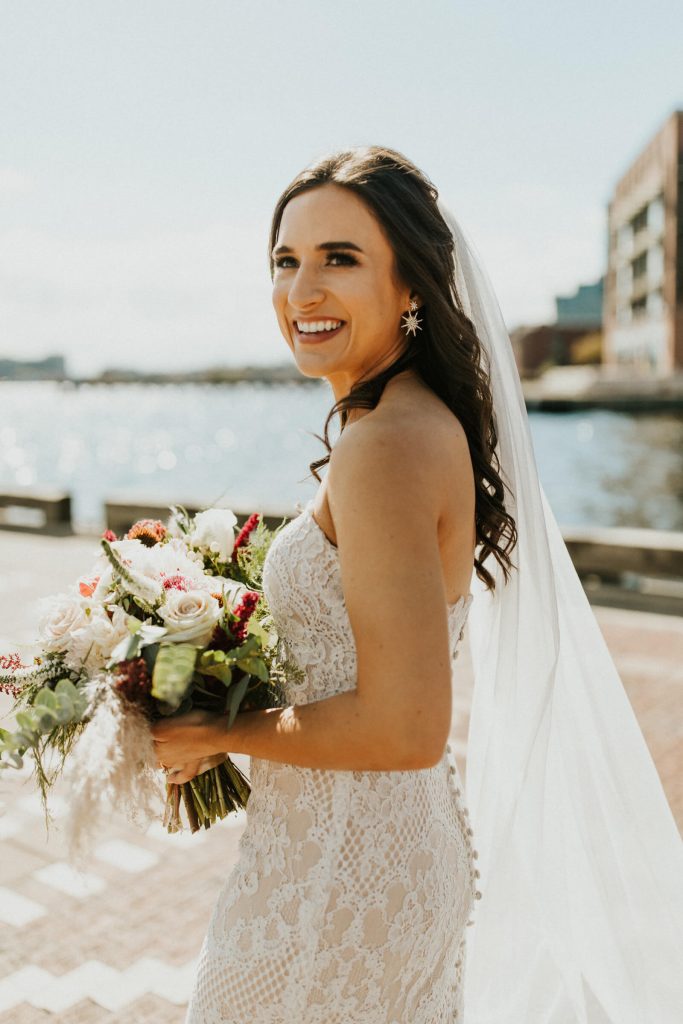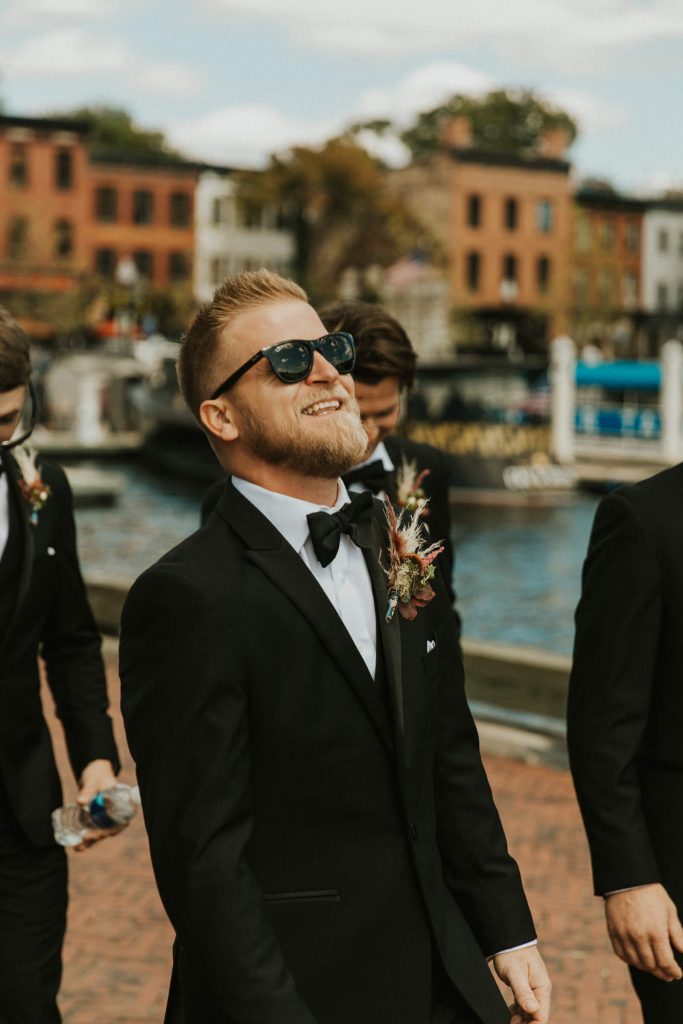 How You Met We matched on Tinder back in the summer of 2015. After going back and forth chatting on the app, we finally decided to meet in person in downtown Annapolis (his stomping grounds). I got lost trying to find parking, and when we finally found one another, Drew scrapped our original plans to go to a different restaurant on the other side of Annapolis and took us to Level, a small plates lounge, which was immediately across the street from where we were standing. It was a lovely place, but small plates only and I was starving the entire time. But we kept the drinks flowing and conversation going. He convinced me to go paddle boarding with him a week after our first date, and we've been together ever since.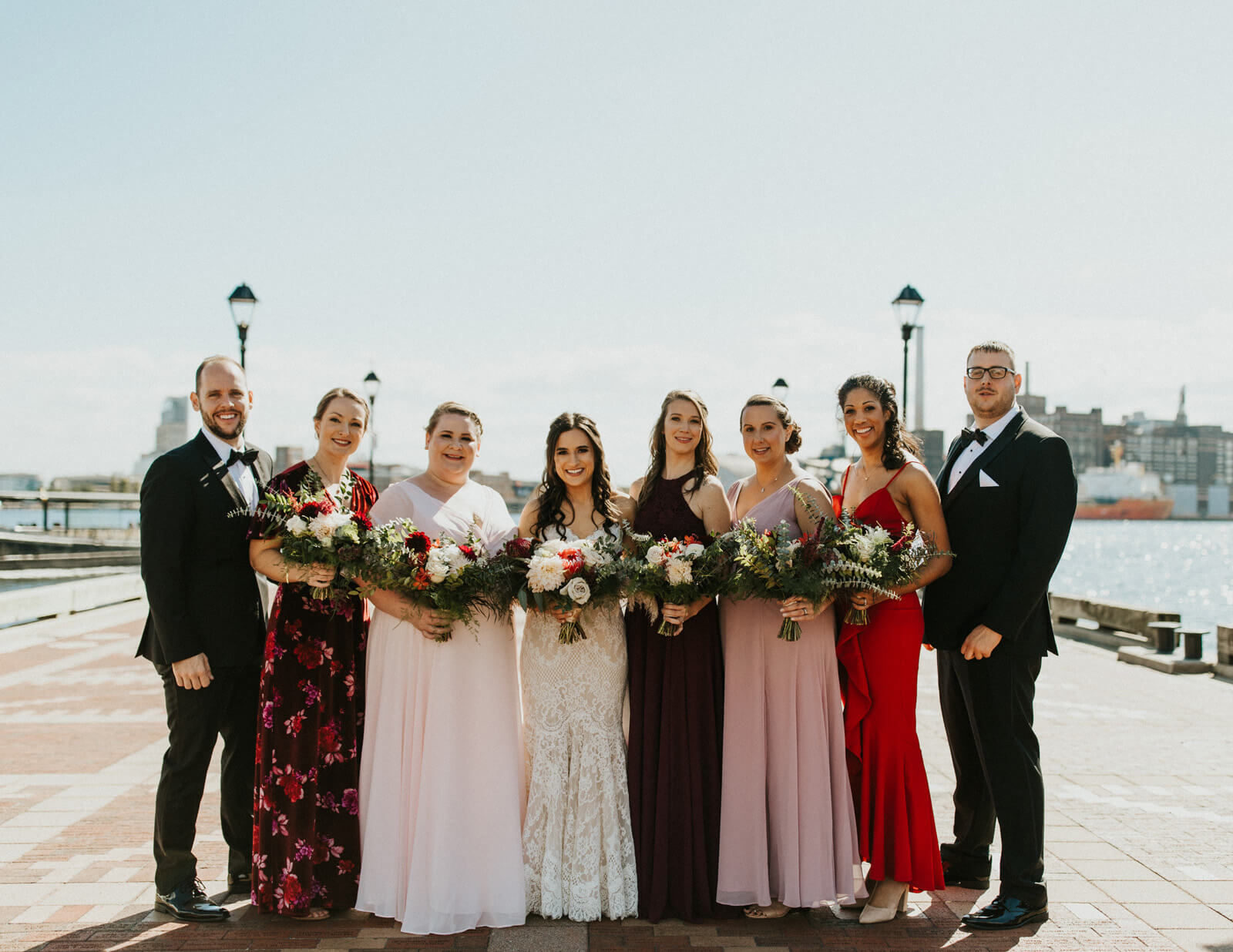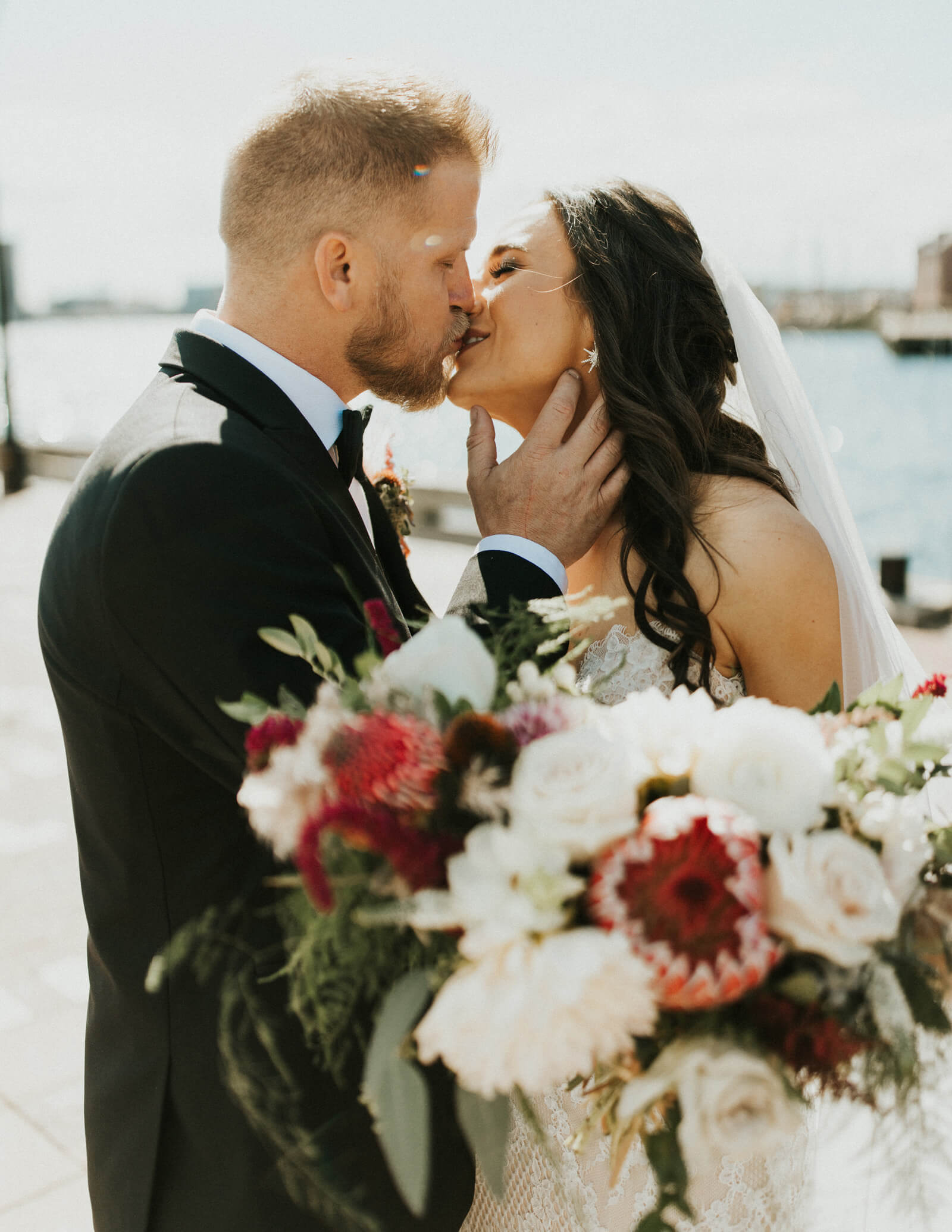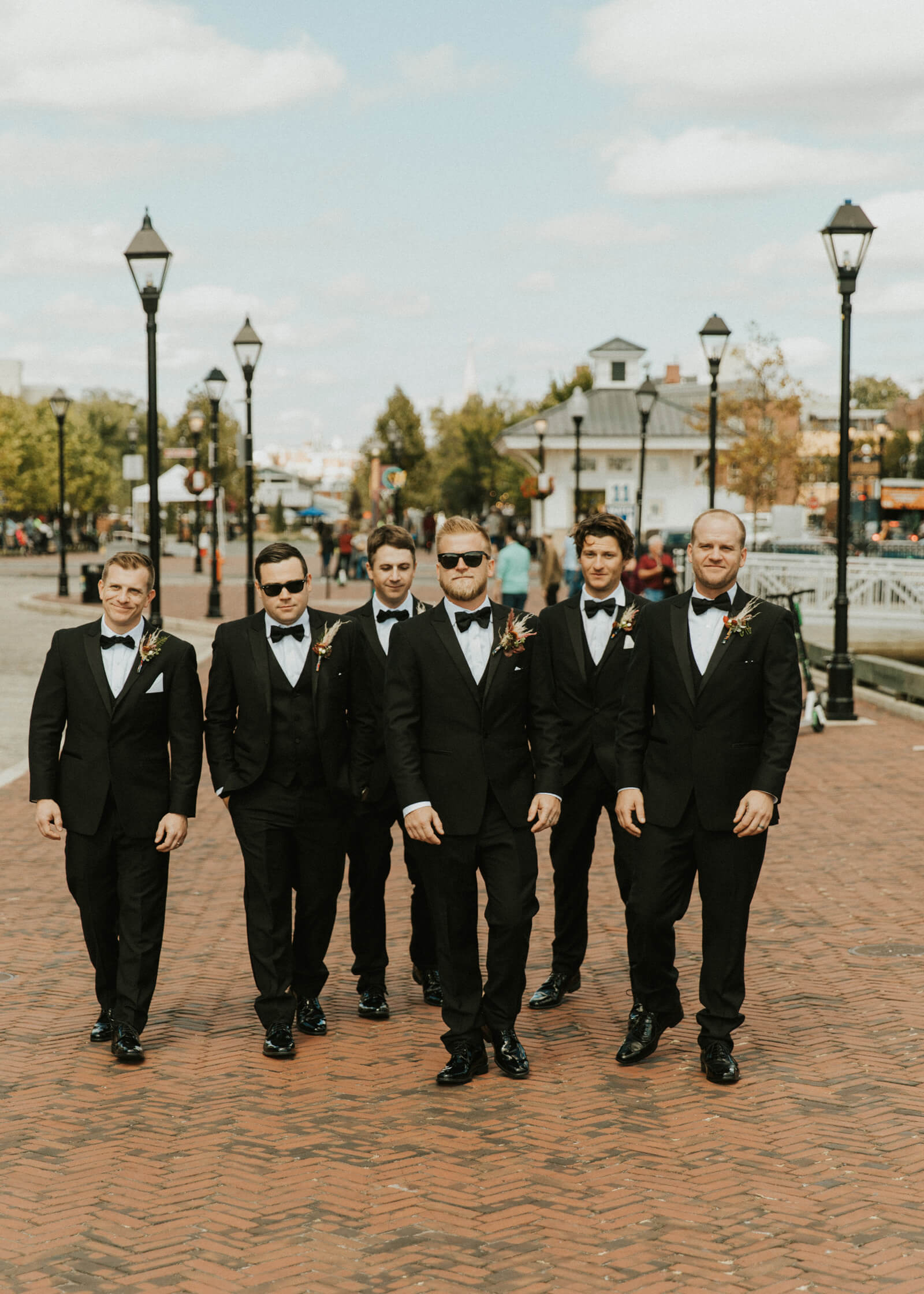 The Engagement We were having a lowkey Valentine's dinner at our first apartment. Drew had cleaned and put together a playlist of classic romantic tunes—Edith Piaf, Frankie Valli, etc.—while he cooked us a fancy steak dinner (all of these things should have clued me in, but I was oblivious). I was enjoying our meal though he seemed a bit distracted. By the time we got to the tiramisu, he was fidgety and unable to sit still. He finally handed me a Valentine's Day card, which I opened to read; he'd written a message in Polish. (I'm Polish! My parents are originally from Poland, and I was born in the U.S., but speak and read Polish. Drew is not Polish but has embraced my cultural background with great enthusiasm.) I looked at it, puzzled, and looked back at him to repeat what I had read: "Will you go out with me?" Confused, I watched as he got down on one knee and opened the little box and said, "'Marry me!' The card says 'Will you marry me?' in Polish!"  I had taken the literal meaning of his written message, but it all became clear when he pulled out the ring!  (I said "yes"… in English.)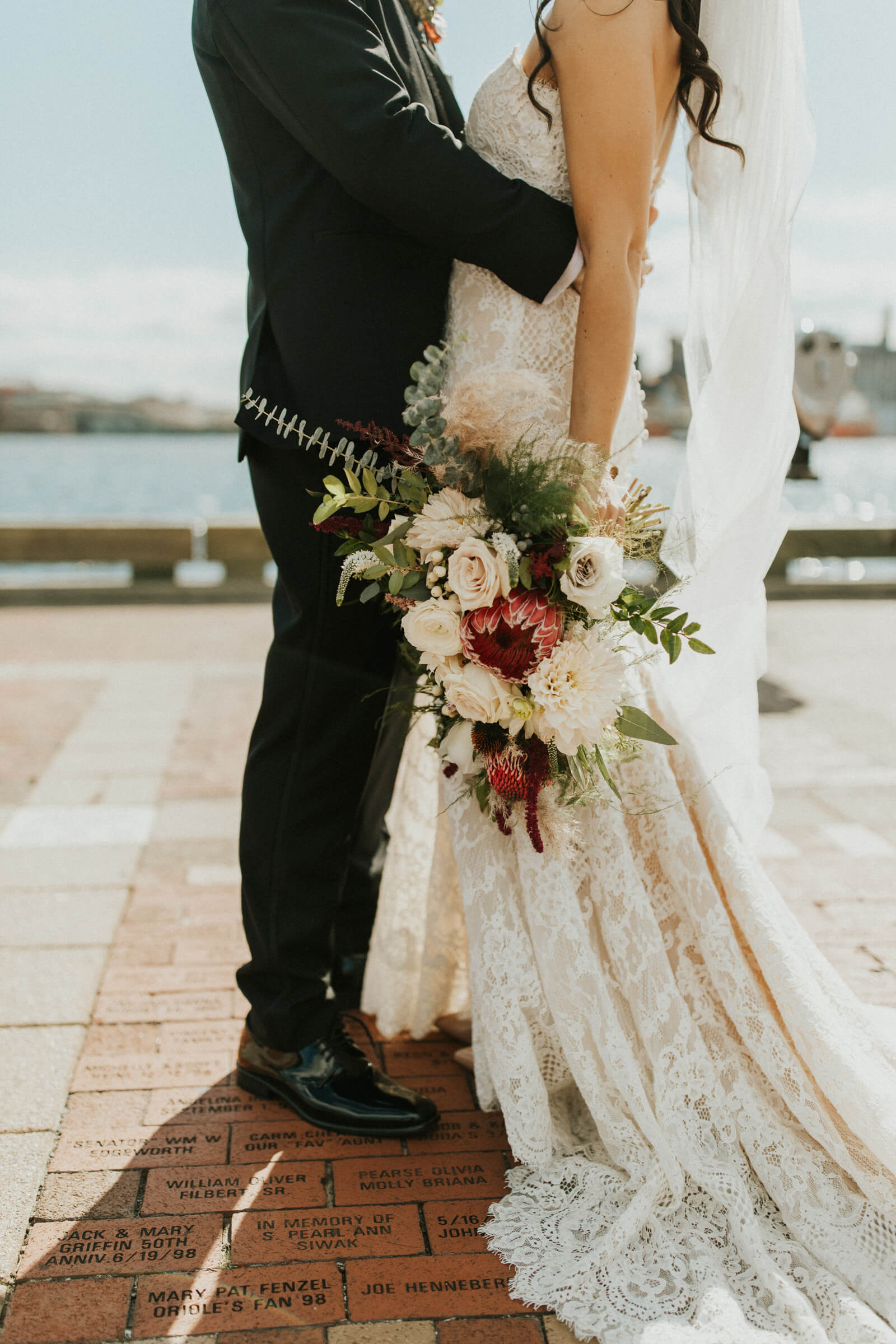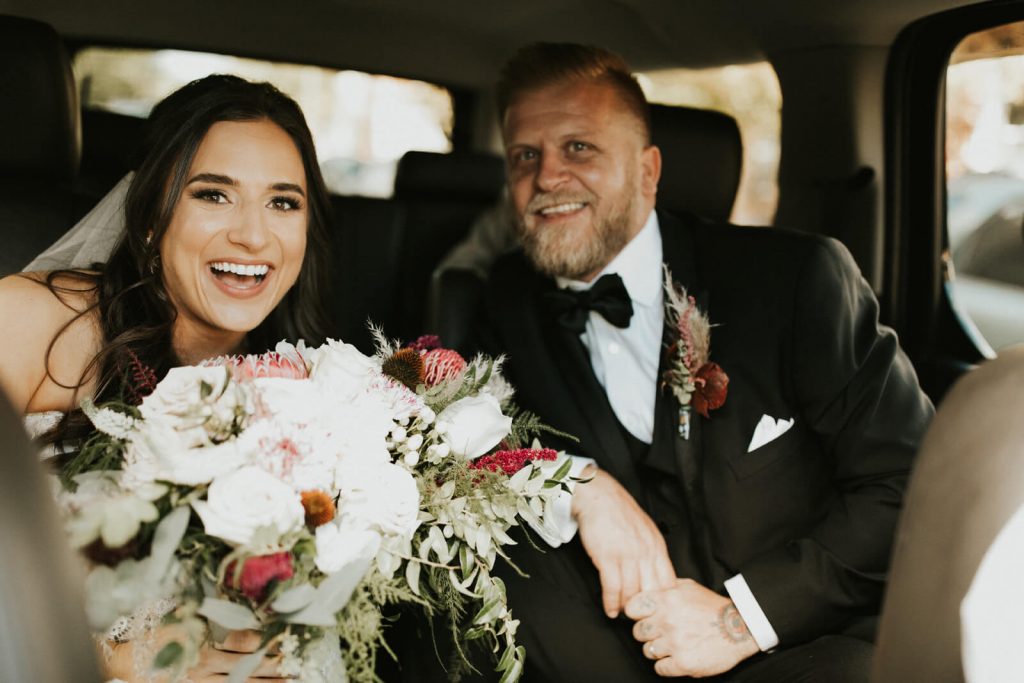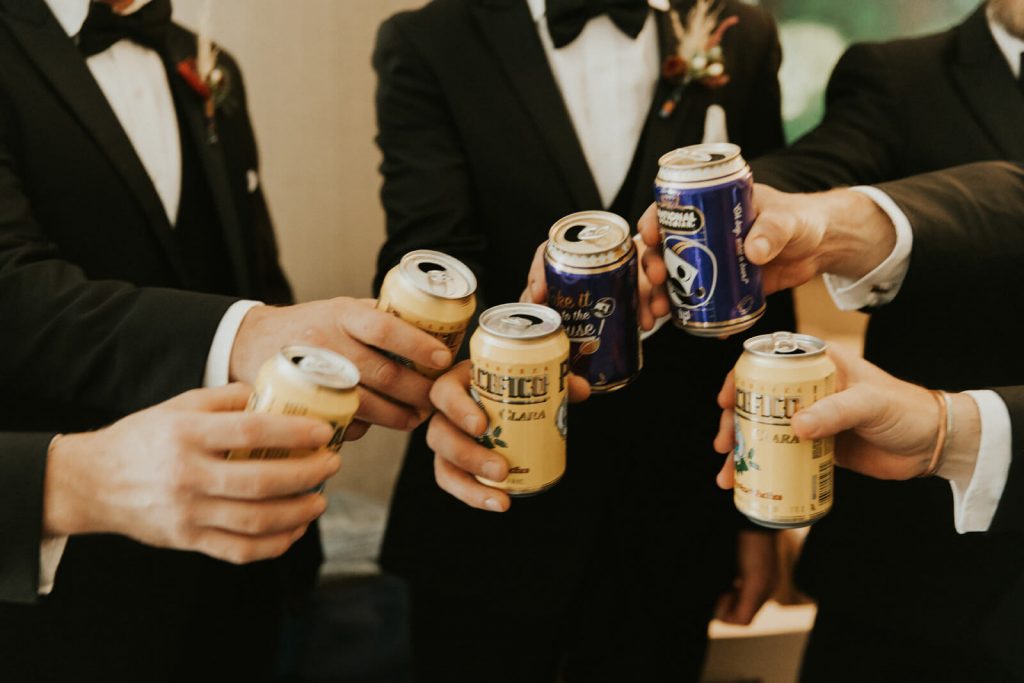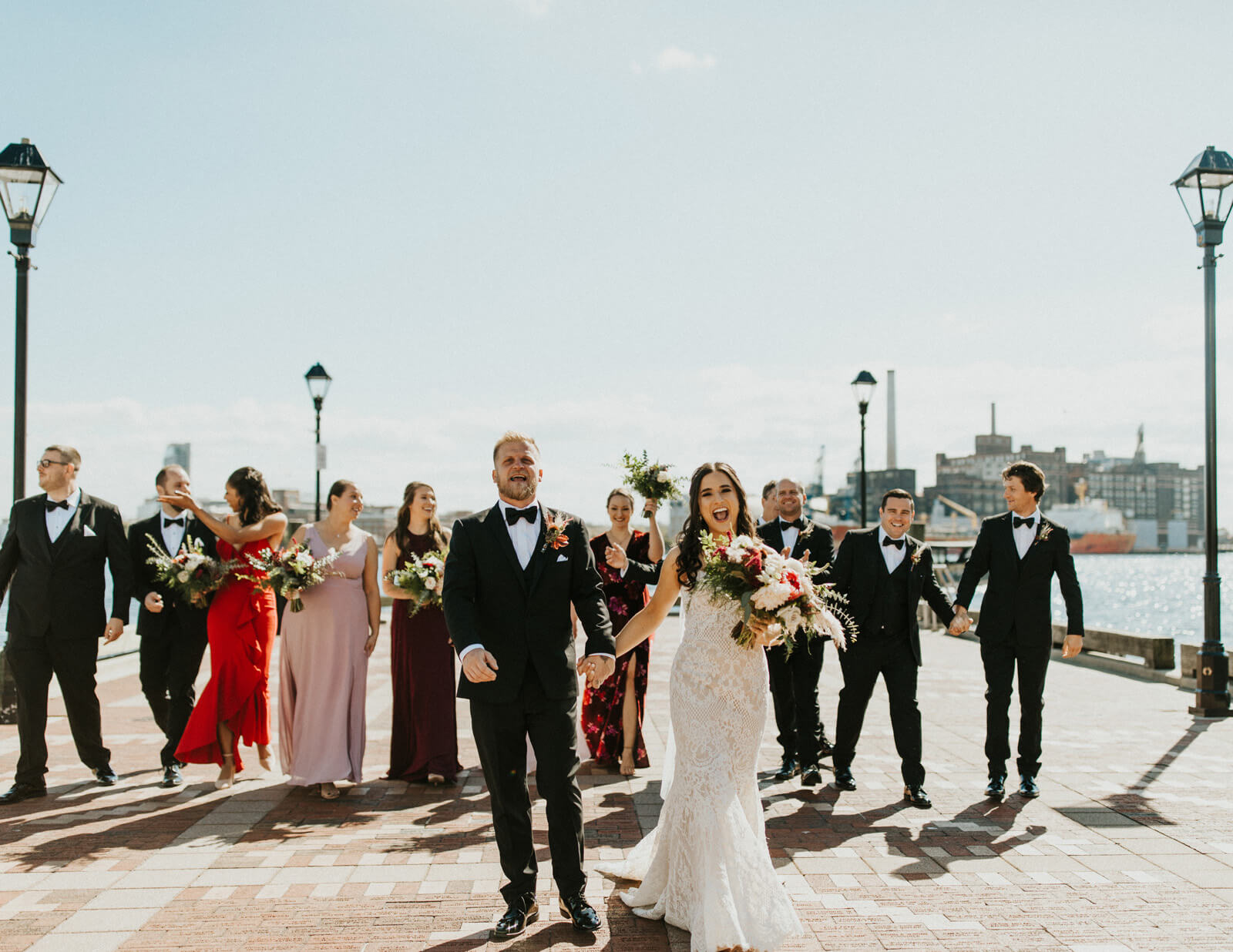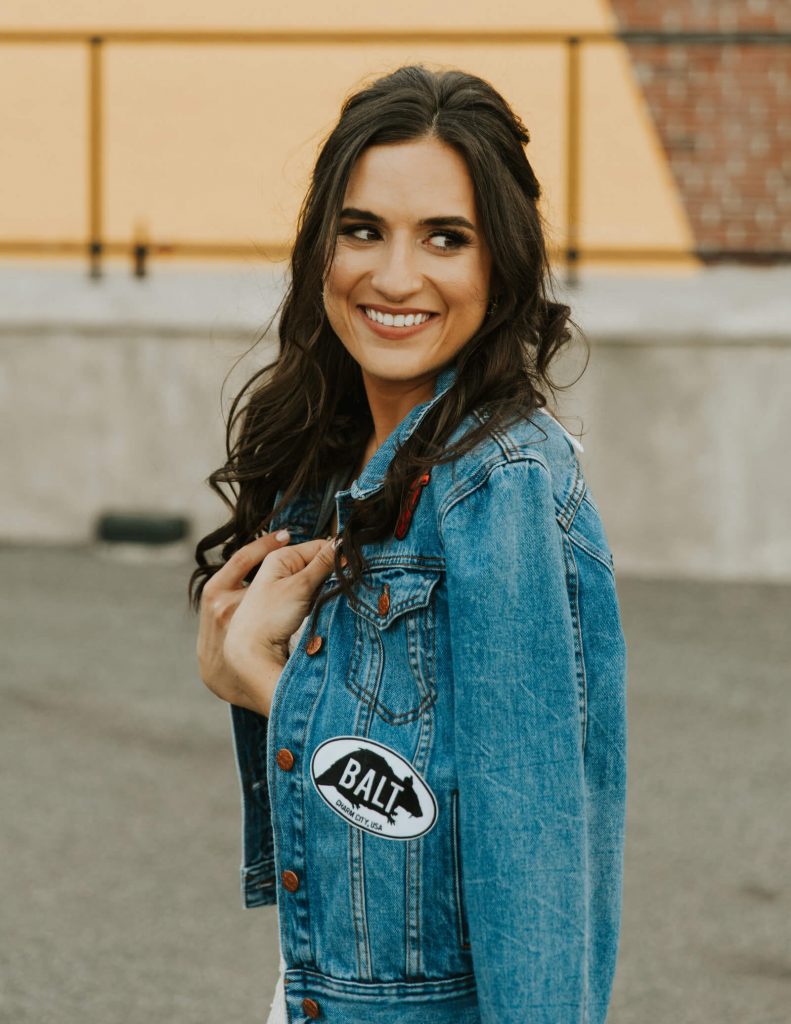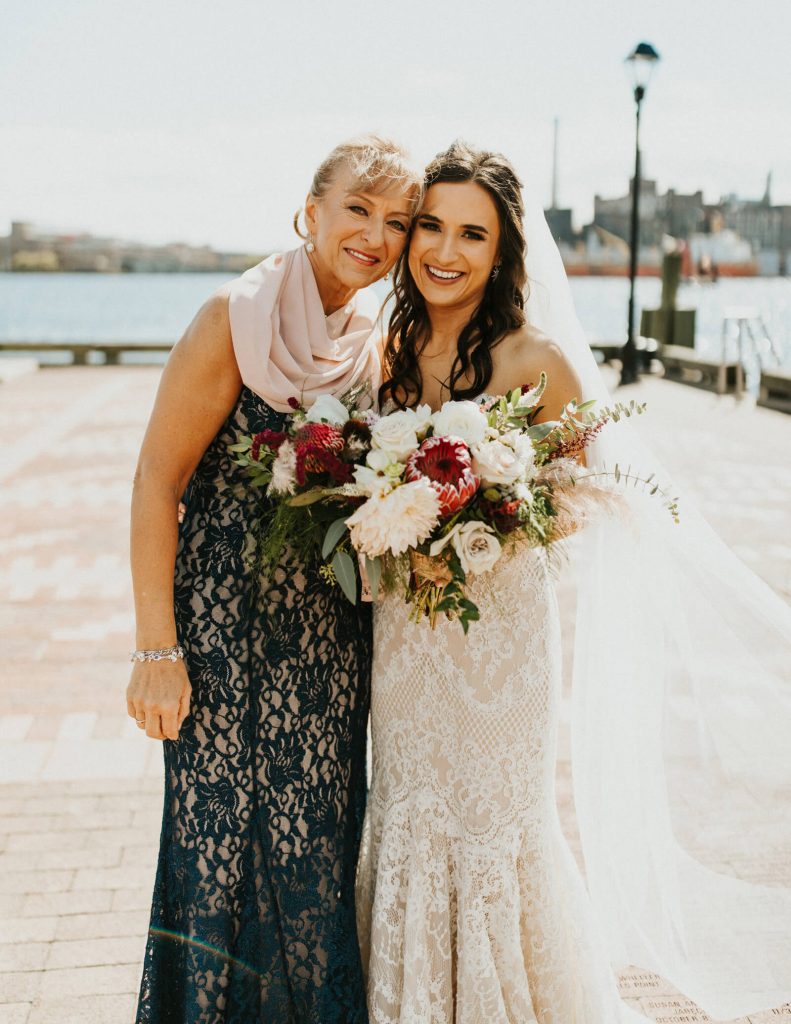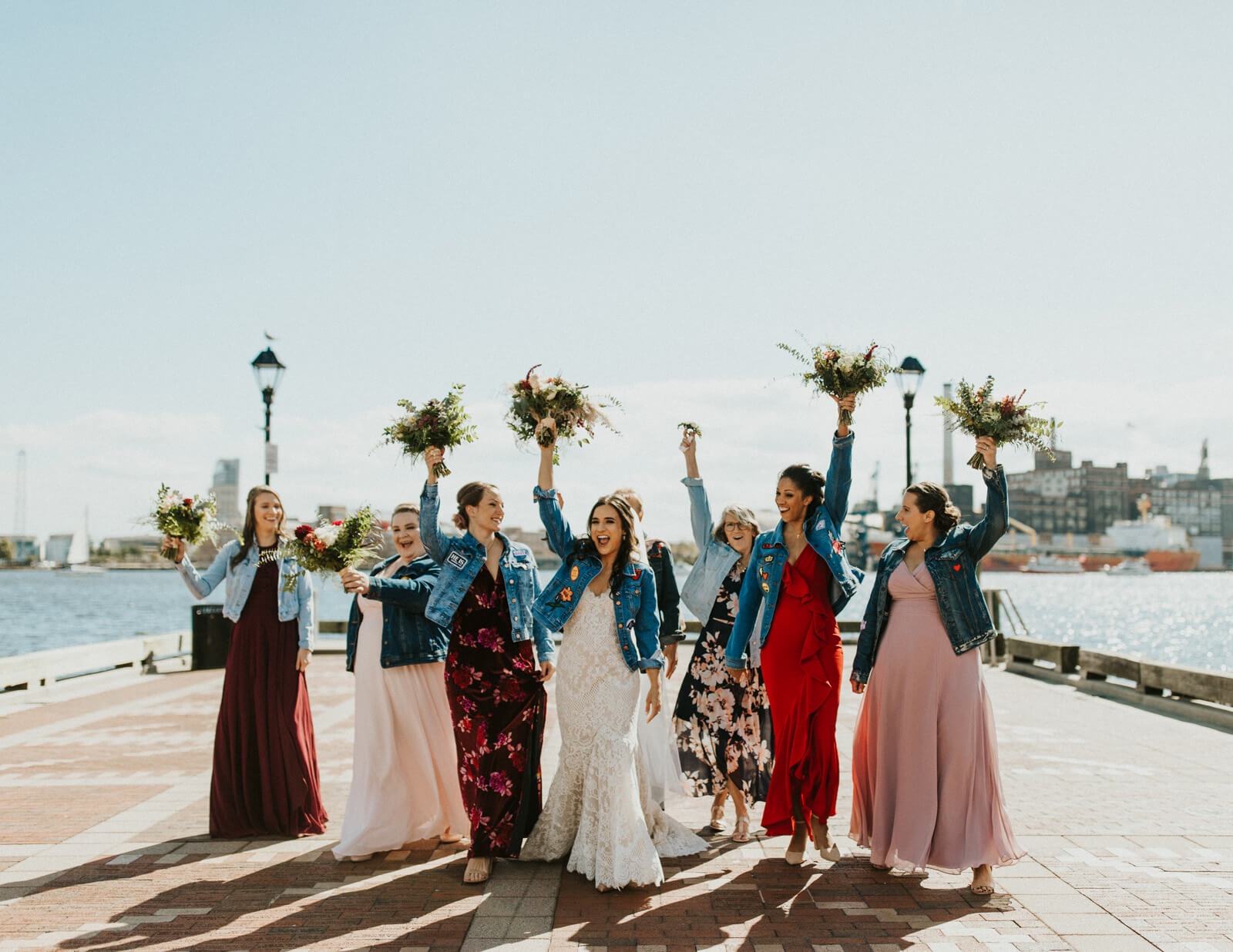 Wedding Design Inspiration I wanted a romantic, bohemian look and feel for our wedding—lush florals, rich reds and powder pinks, with a mix of rustic and modern accents throughout. Since we had the big, bright airy industrial setting of Haven Street Ballroom as our backdrop, I wanted our décor to be clean and simple, which gave the special touches like the custom neon sign that my sister and her colleagues at Novak Birch made by hand, and the beautiful floral arrangements and decorative blooms fashioned by Autumn Kramer of Bleached Butterfly, the chance to really stand out. The neon sign illuminated our lounge area, a bright pink couch accented by wicker chairs and Moroccan poofs, and vintage rug sourced by my mother-in-law (Drew's parents are the pickers and curators behind Jayne's Reliable), which became the focal point for guests to take photos. I chose different shades of pinks and reds to anchor the décor and invitation theme and gave my bridesmaids the freedom to pick dresses they liked and felt comfortable in, which were also in that color palette—I loved the idea of mixing colors, patterns and styles. Above all, we wanted to create a welcoming and relaxed vibe—good food, good drinks, good friends and good music—and wanted to have an atmosphere where everyone could cut loose after the more formal ceremony at the church and Haven delivered with a giant dance floor.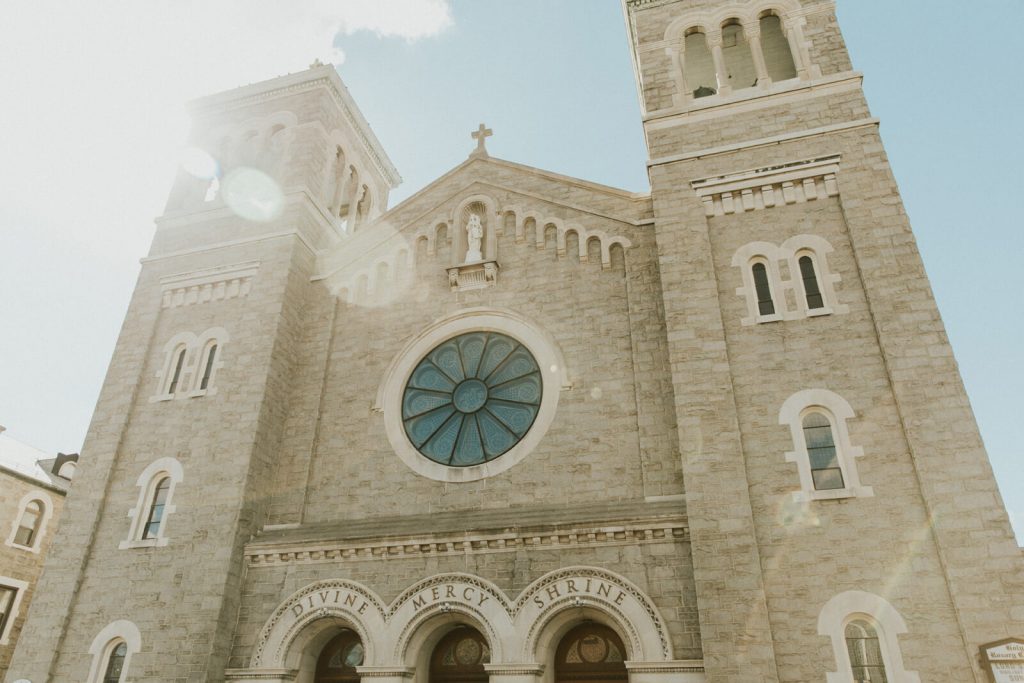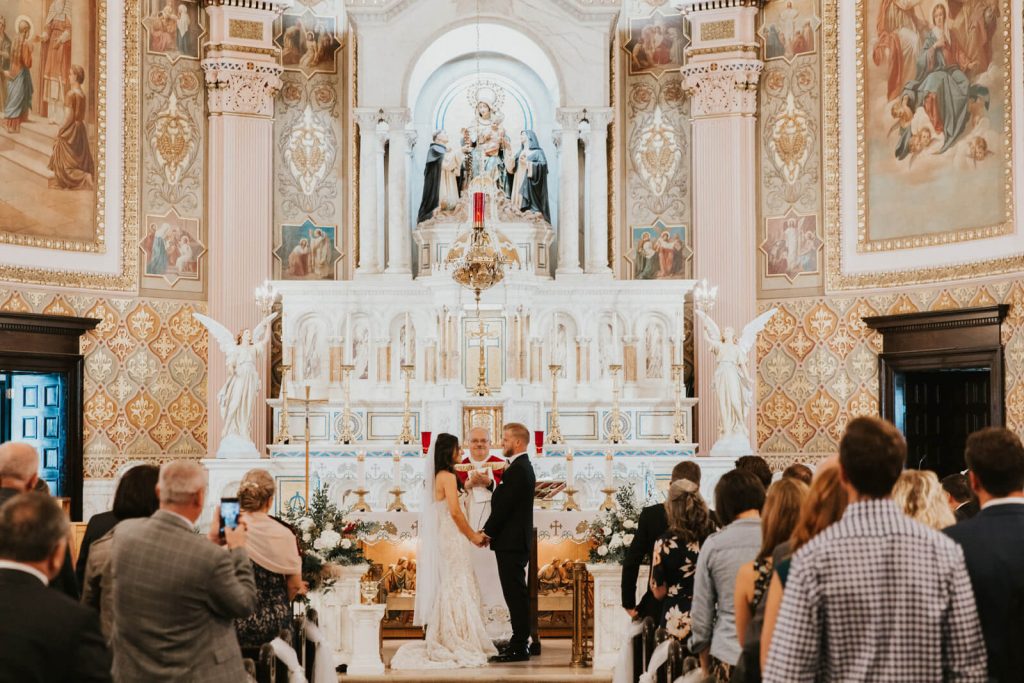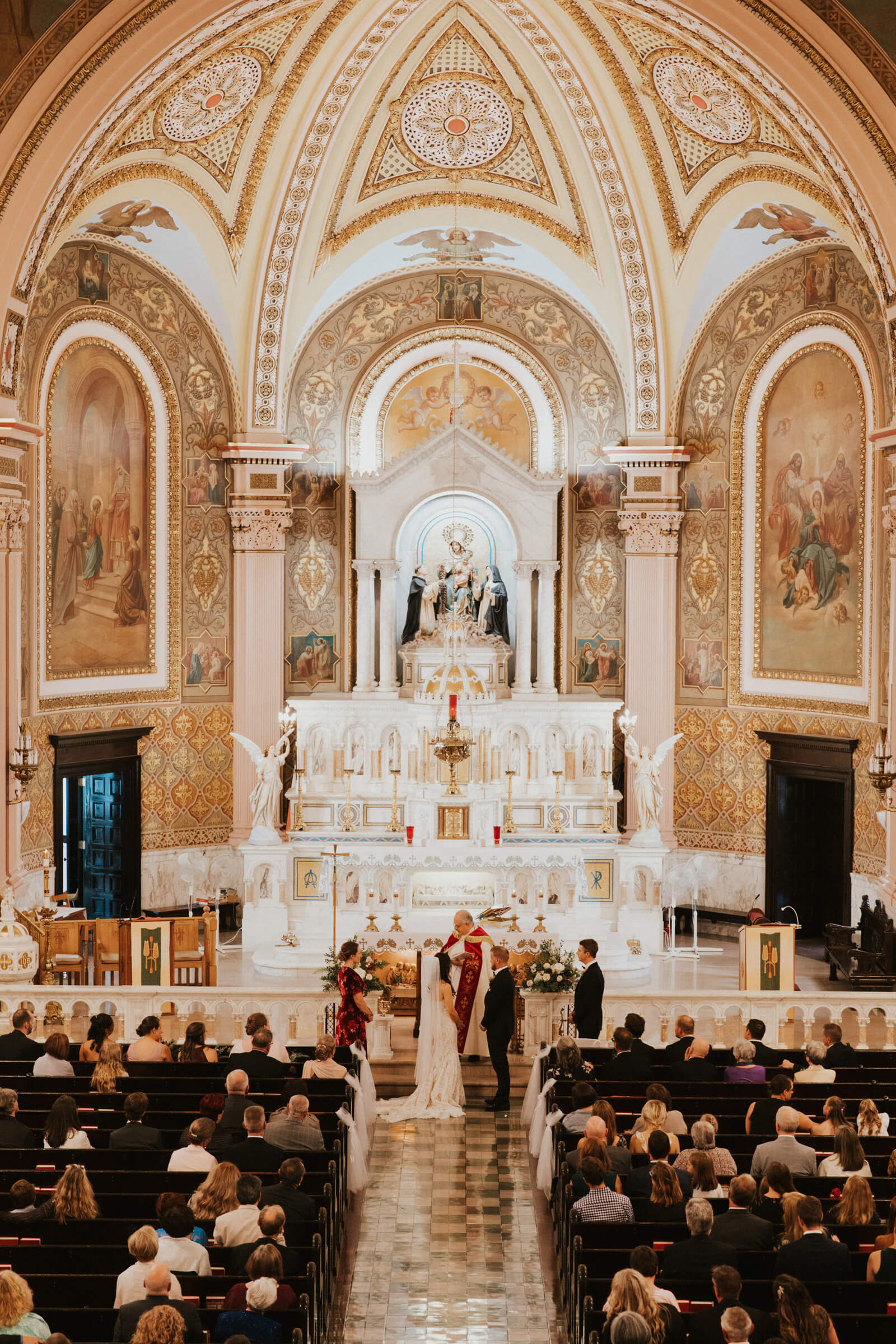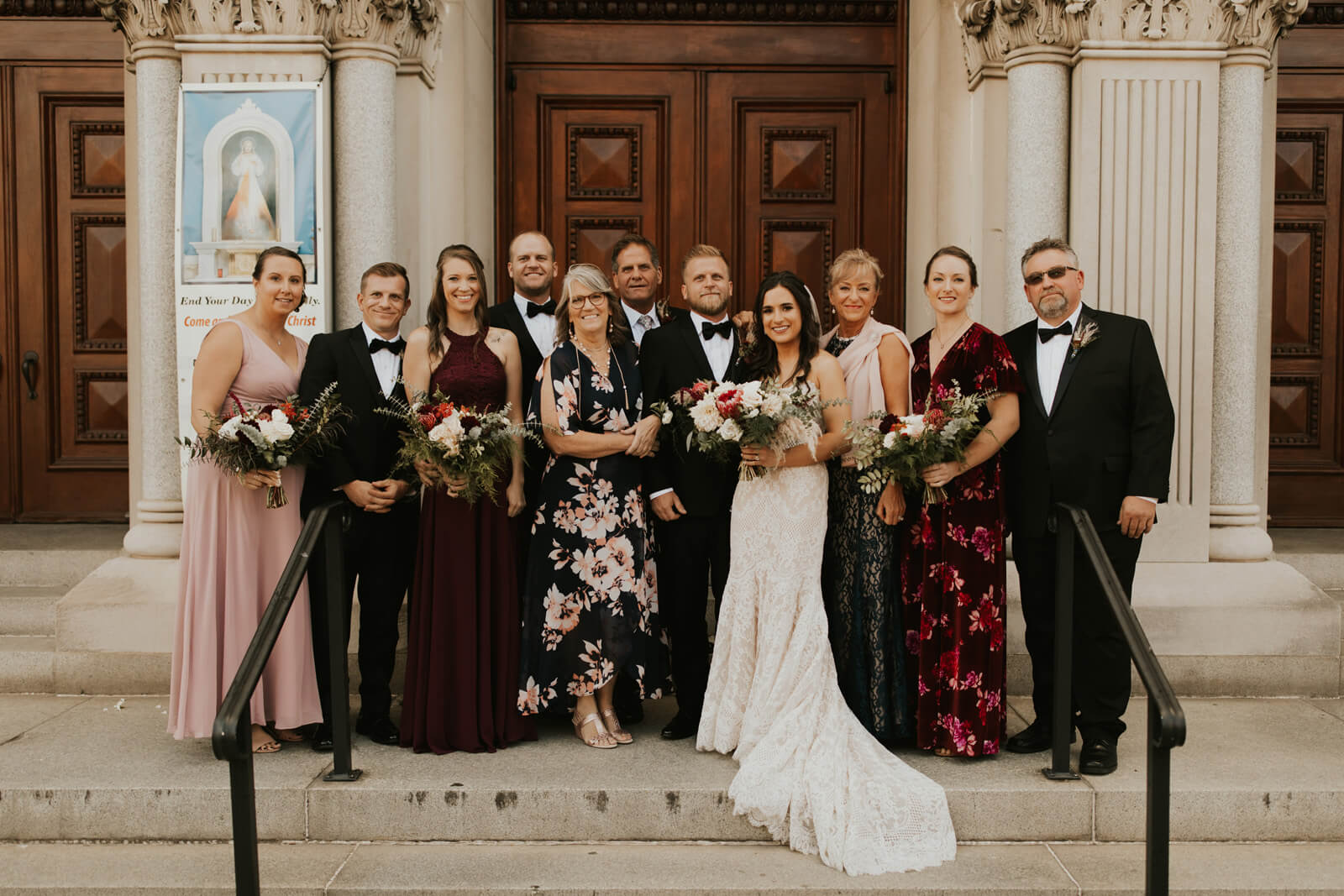 What Was Unique and Special About Your Wedding Day We did a lot of DIY for our wedding, which we quickly realized was a TON of work!  It certainly pushed us to our limits, but we were itching to get creative. We built the two bars (Drew, his friends and brother Matt built the frames; Drew and I then stained, cut, distressed and assembled the varying strips of wood onto the bars, before a final coat of stain and finish), sourced the furniture ourselves with my in-law's help (they scored the gorgeous vintage peacock chairs we sat at, amongst other things) and decorative elements, and relied heavily on the creative strengths of our family members. Drew and I also looked for ways to infuse my Polish culture into the wedding; we got married at one of the oldest Polish churches in Baltimore, we did a traditional bread and salt blessing at the reception, and of course, played Disco Polo (if you know, you know) on the dance floor. Our families and friends were instrumental in helping us with our vision and we couldn't have pulled it off without their help.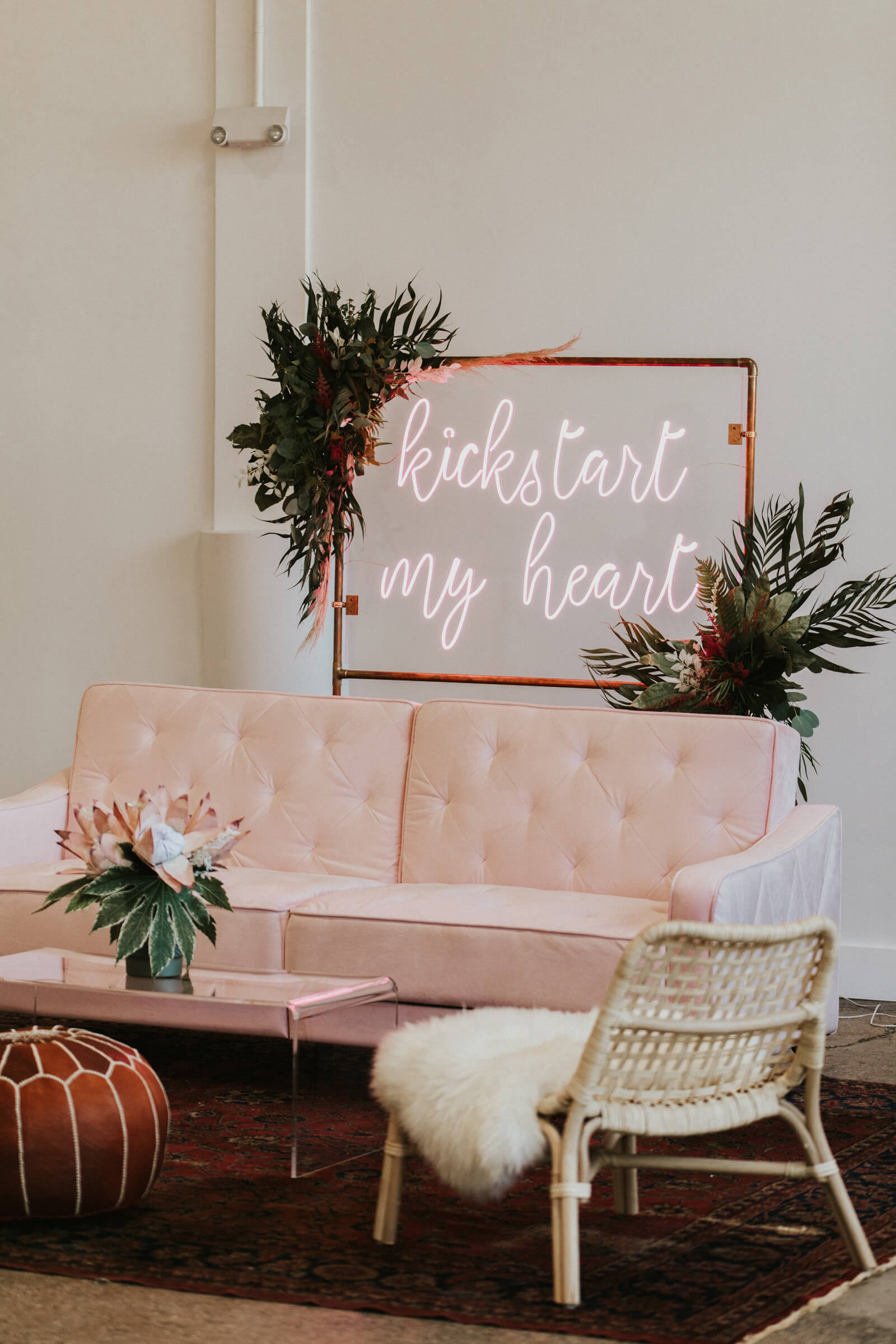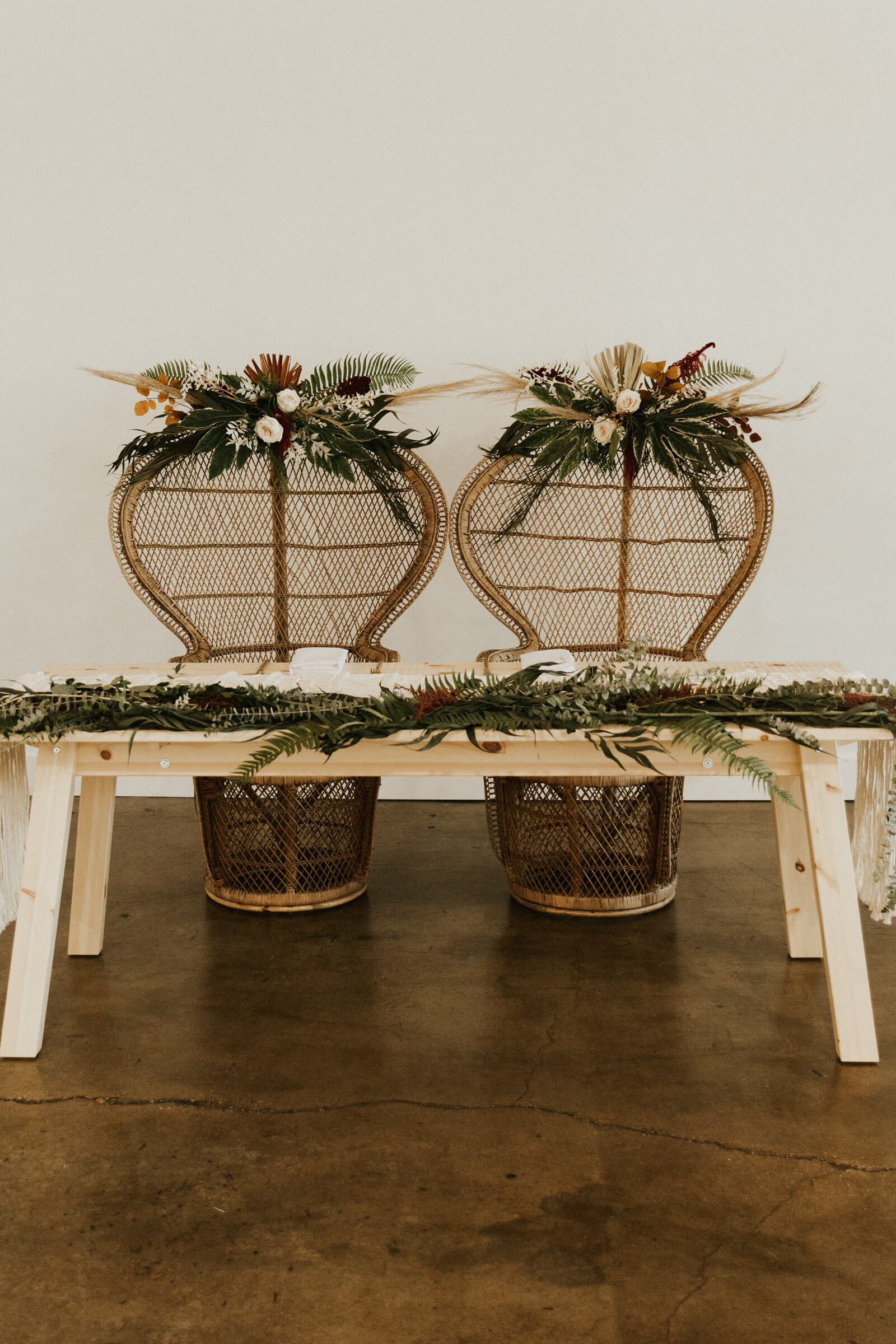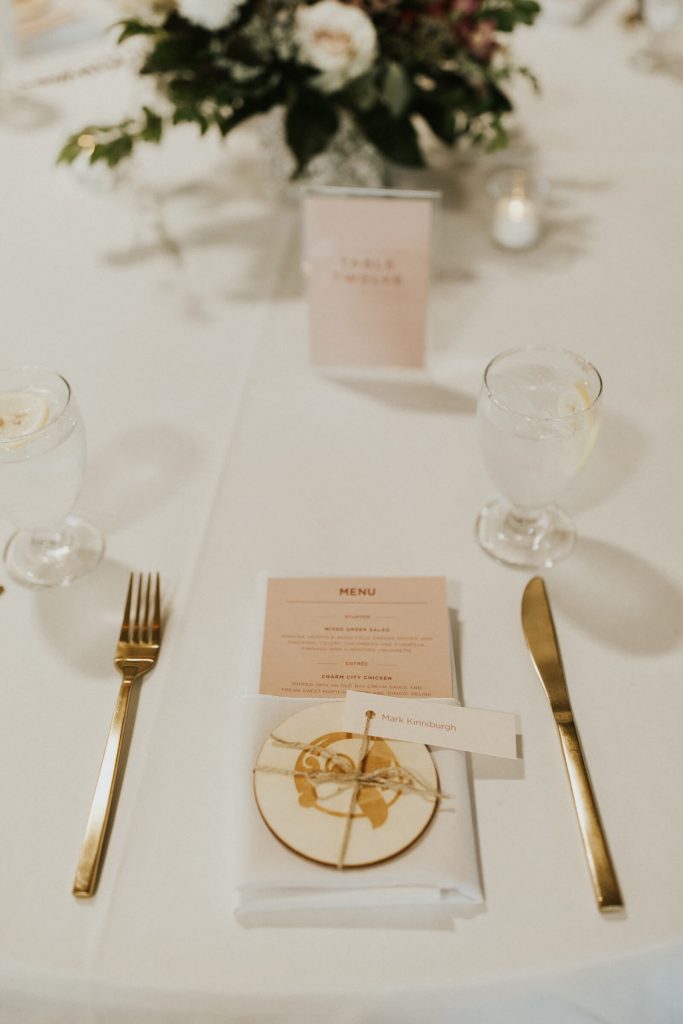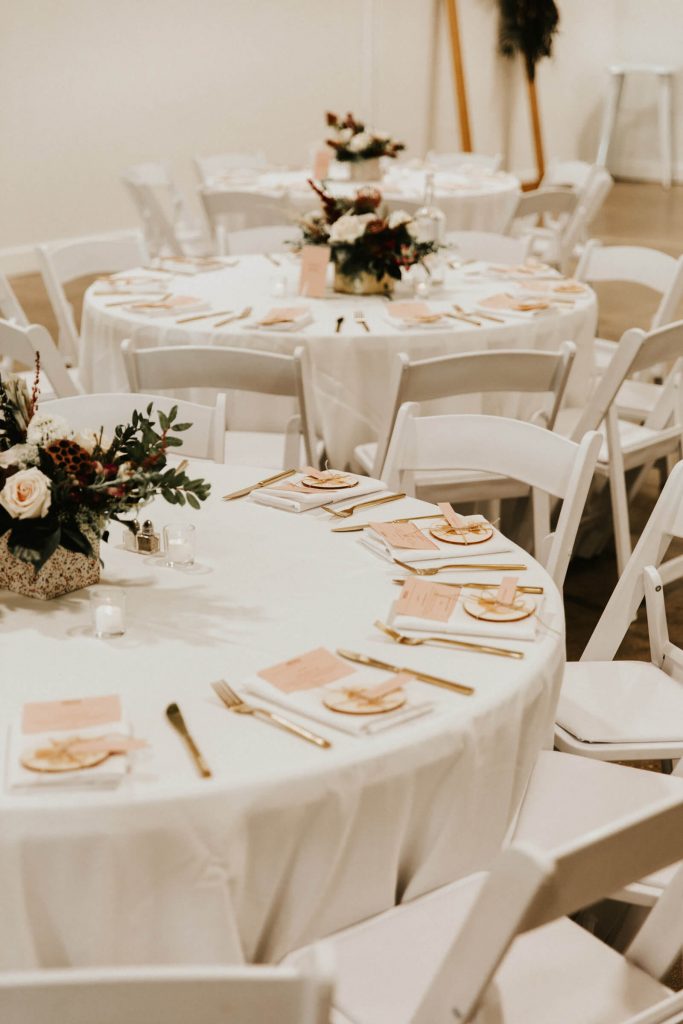 Favorite Details The sunny photos on Broadway Pier; we were amazed to have such great weather. It was such a beautiful moment doing our first look on that pier. After spending the better part of the day getting ready, it felt like a chance for us to breathe for a short time and shake off the jitters before the big ceremony. When we finally got to the reception, I was blown away to see our vision had come to life. I did a little ugly cry when we first walked in because it all looked so great. From the beautiful floral arrangements, custom neon sign my sister and MOH Sylwia Surowiec and her Novak Birch colleagues handmade for the wedding, to the etched wooden coasters featuring symbols representing Baltimore and traditional Polish folk art, the bars Drew and I built together with his friends and family, and the surprise posters my sister and Drew conspired on, which featured our faces superimposed on famous movie posters and album covers, and dotted the hallway at Haven; it was all flawless and so very us. One of my favorite moments was seeing everyone get into the spirit and do a traditional Polish wedding group dance when we finally had everyone on the dance floor — you didn't really have to understand what was happening, you just had to grab the person next to you and dance.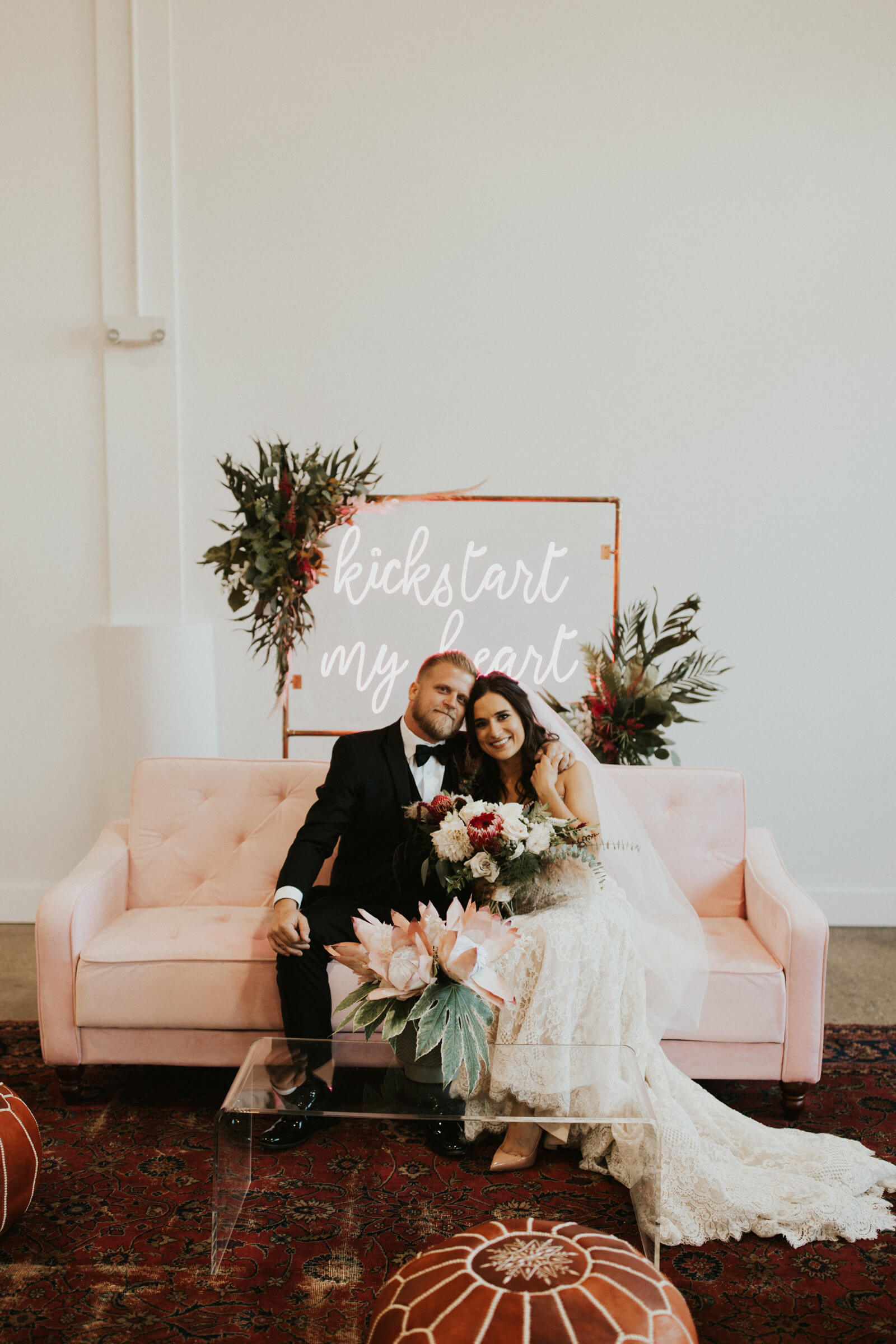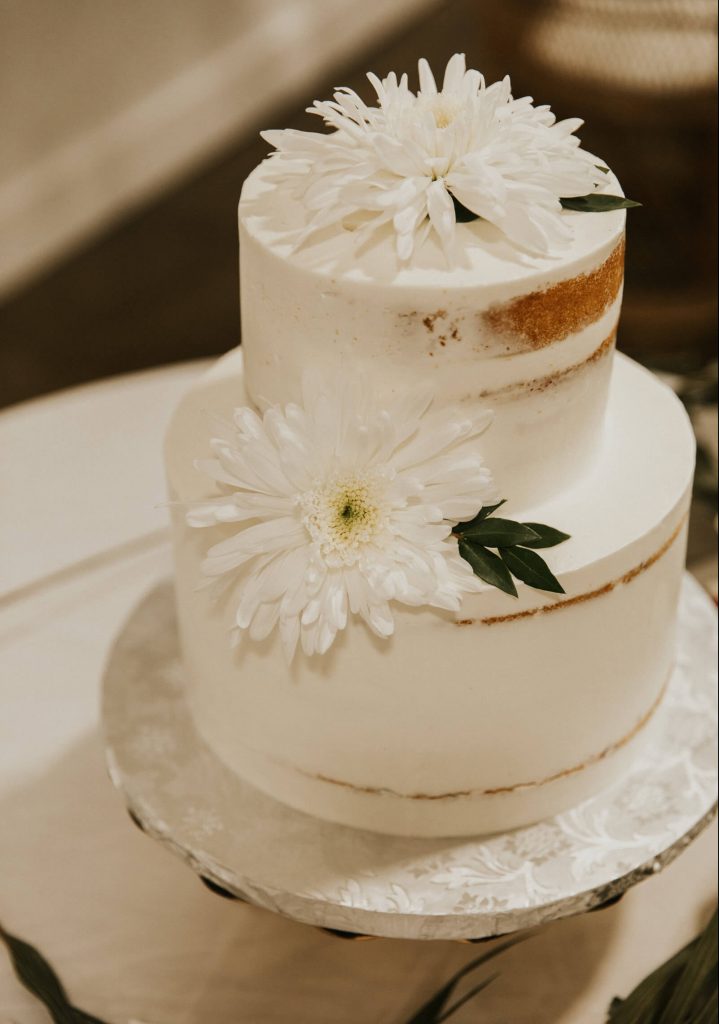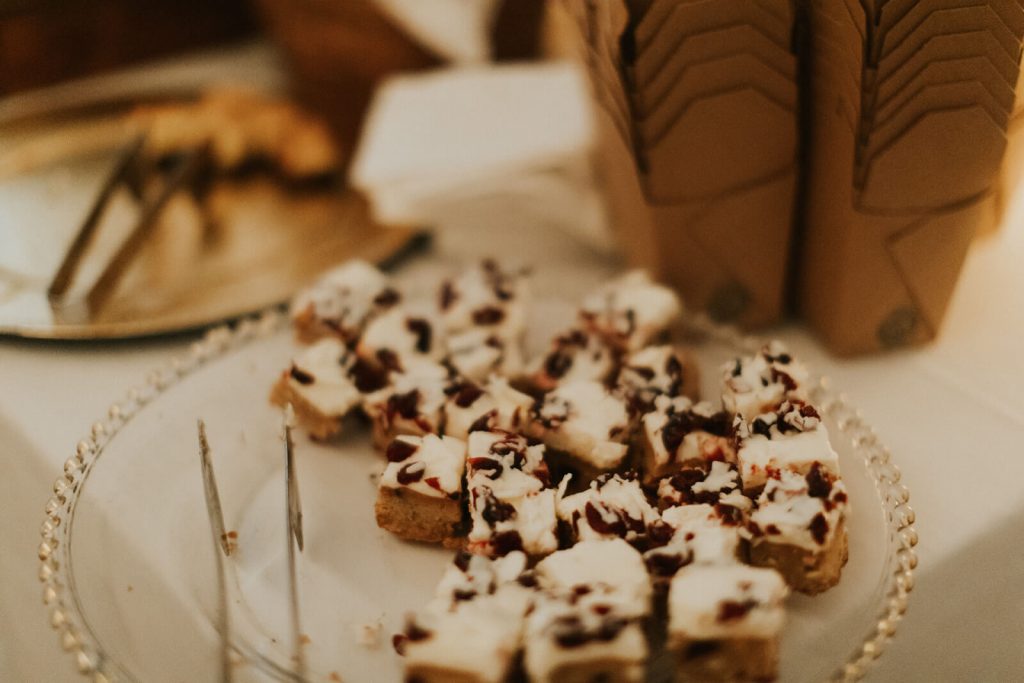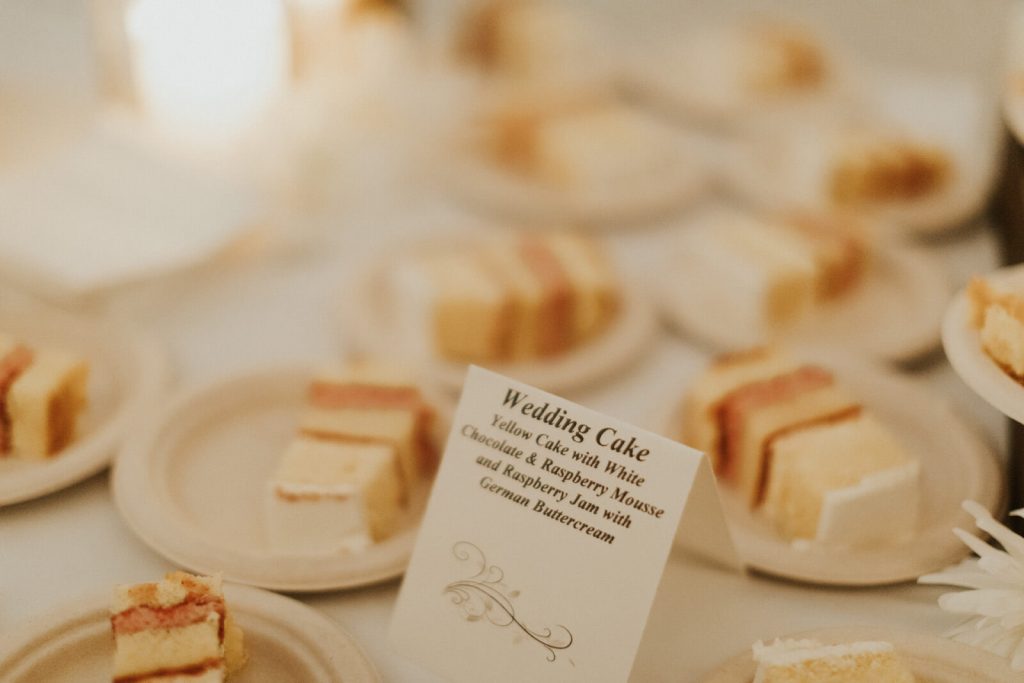 Most Unexpected Event On Your Wedding Day After months of planning and tons of DIY (Drew and I did a lot ourselves, pulling in our families to help), we were stretched thin by our wedding day. I was so worried about everything that it was nearly impossible to sleep the night before. But as the big day unfolded, everything went off without a hitch. From the moment we walked out to Broadway Pier for our first look and soaked in the beautiful sunshine, to the ceremony itself, and then finally getting to relax (a tiny bit) at the reception, everything worked out somehow—we were just so grateful to see everything turn out in the way we had pictured it all along that we finally were able to enjoy the big day and celebrate accordingly.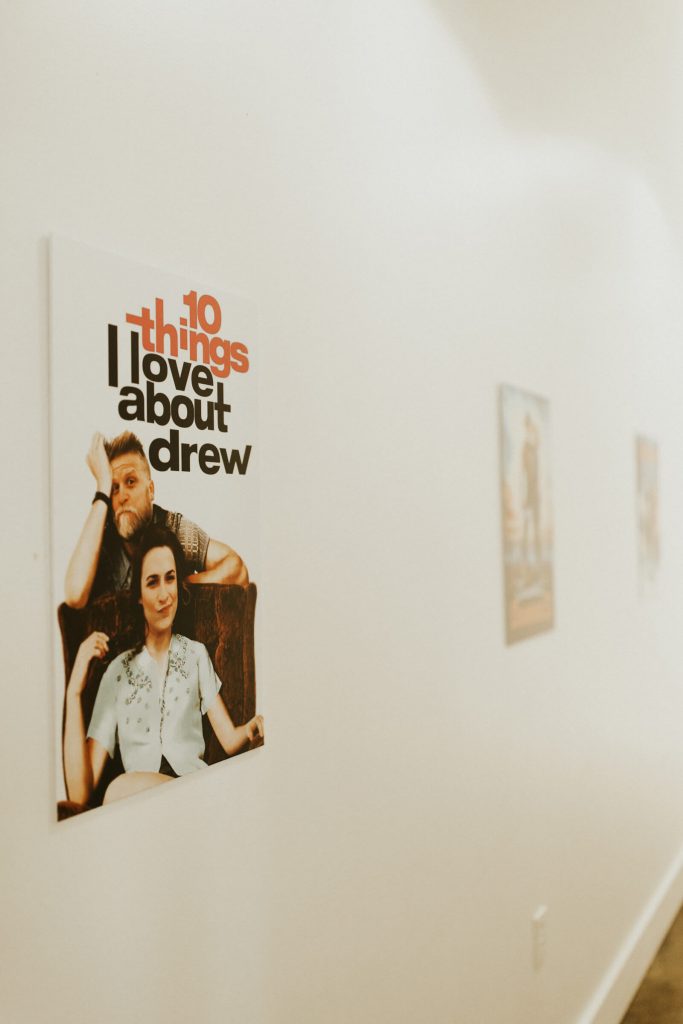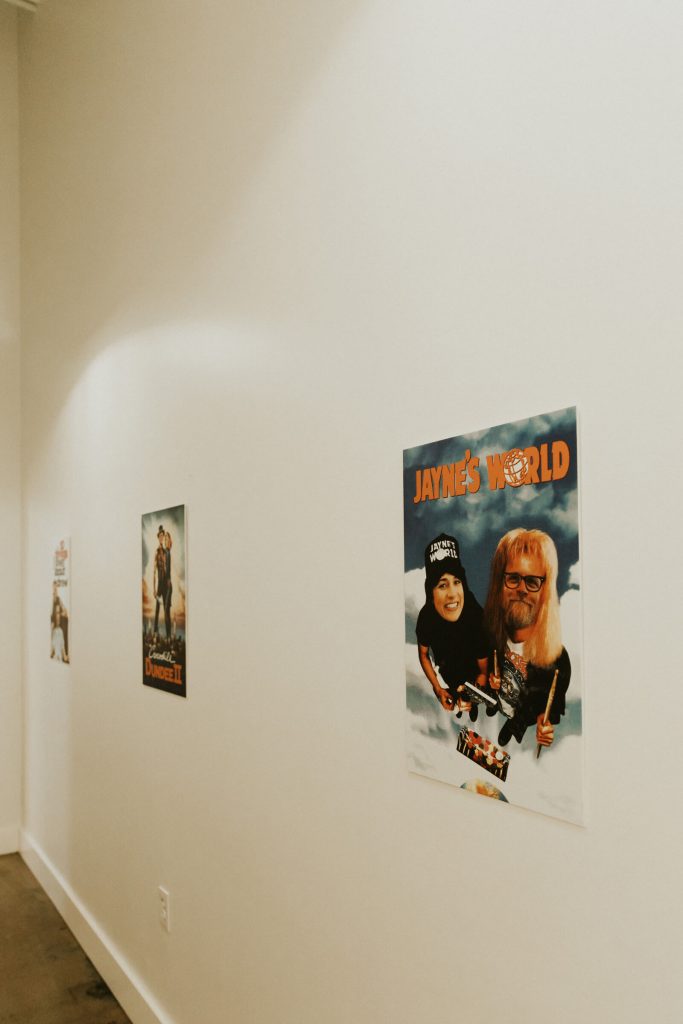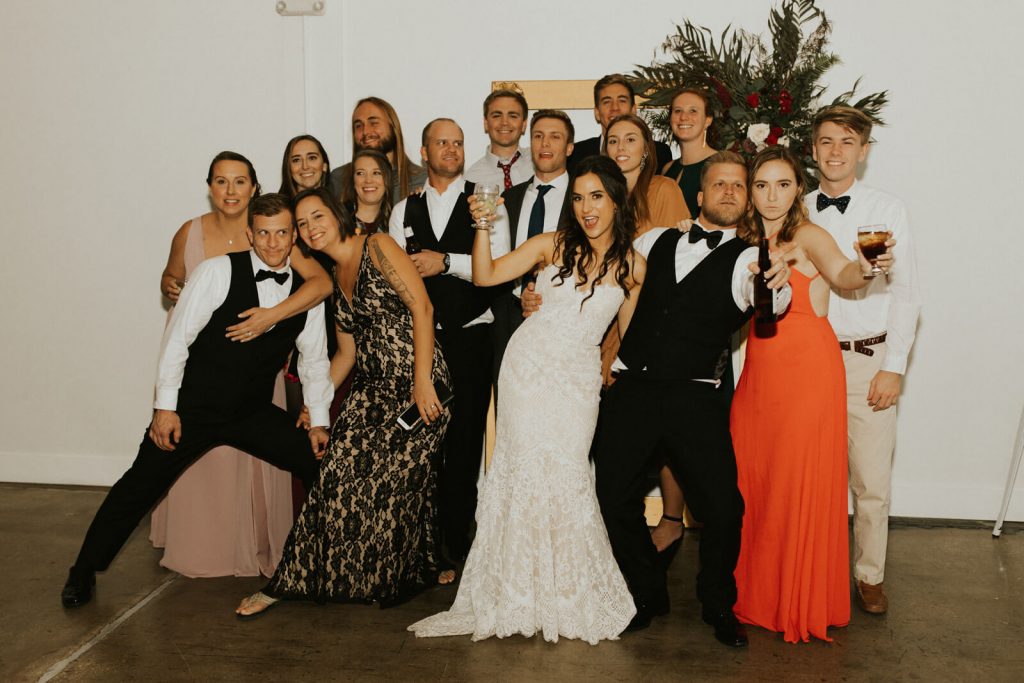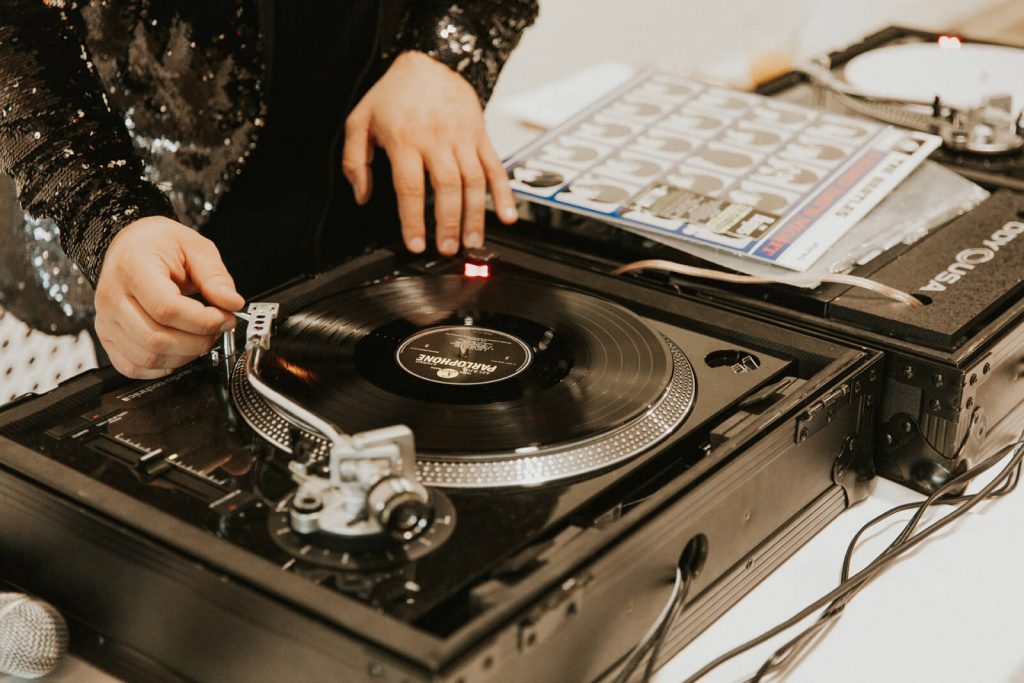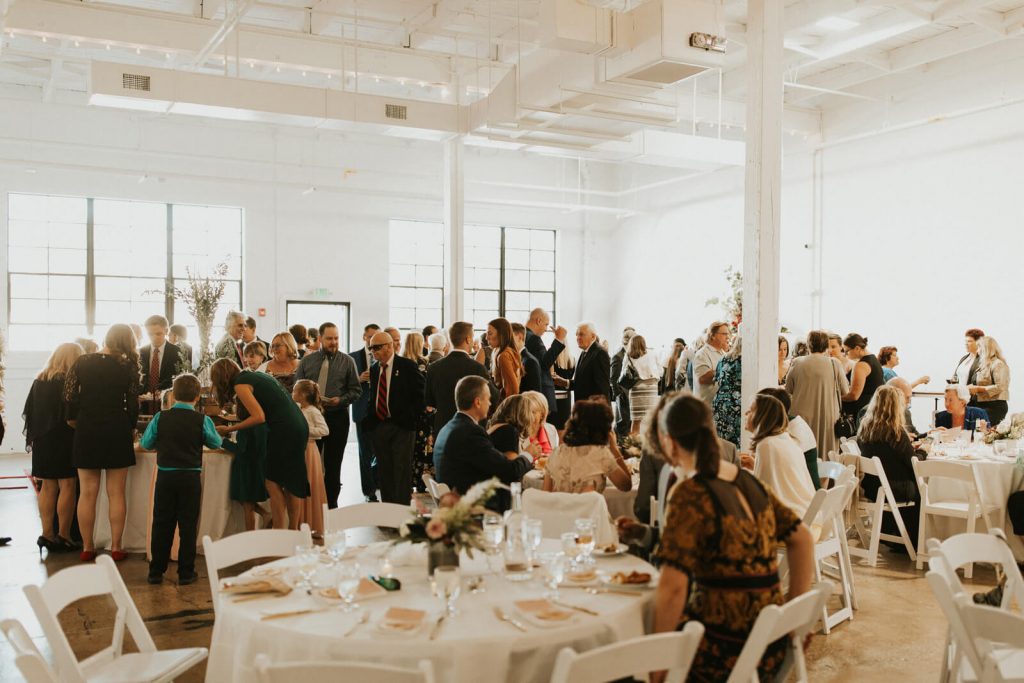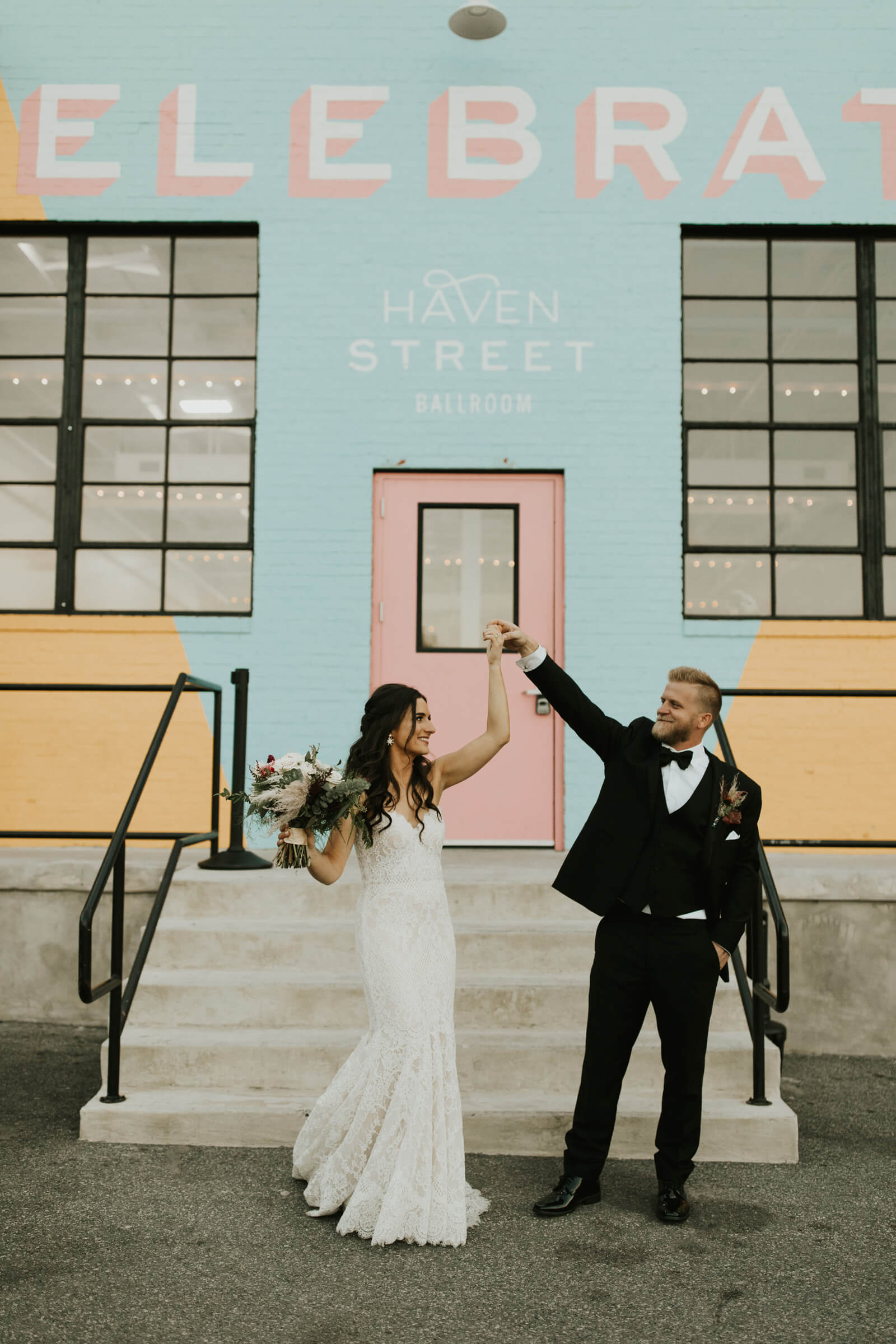 Piece of Advice DIY is fun, but know your limits (and know when to ask for help). We bit off more than we could chew at times, but with our friends and families' help, we were able to pull it off. Outsource some of the DIY so you can relish more of the experience!  It's true what they say, the day goes by so fast. In that same vein, don't forget to eat at your own wedding!