This originally ran as a Local Love in the 2021 issue.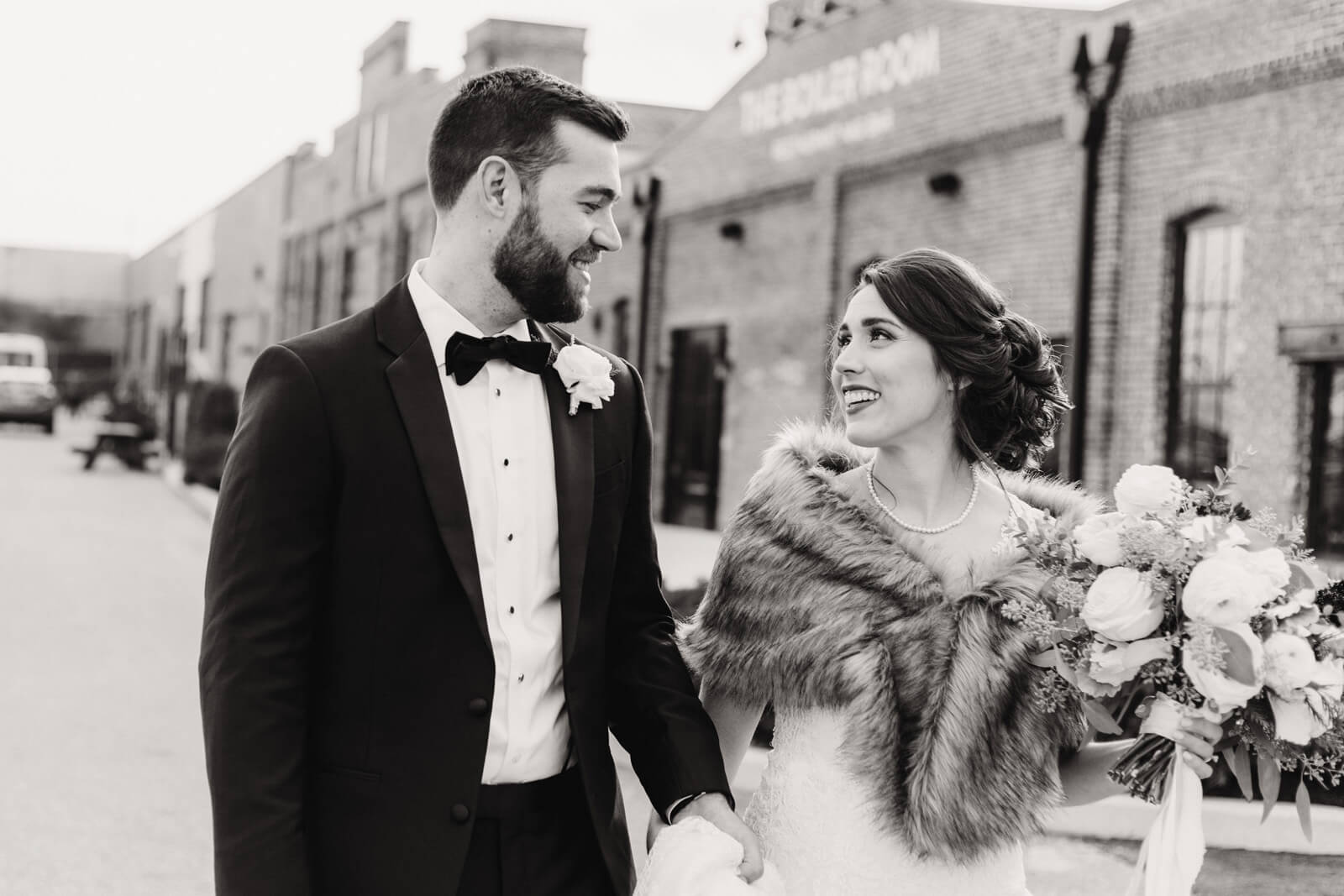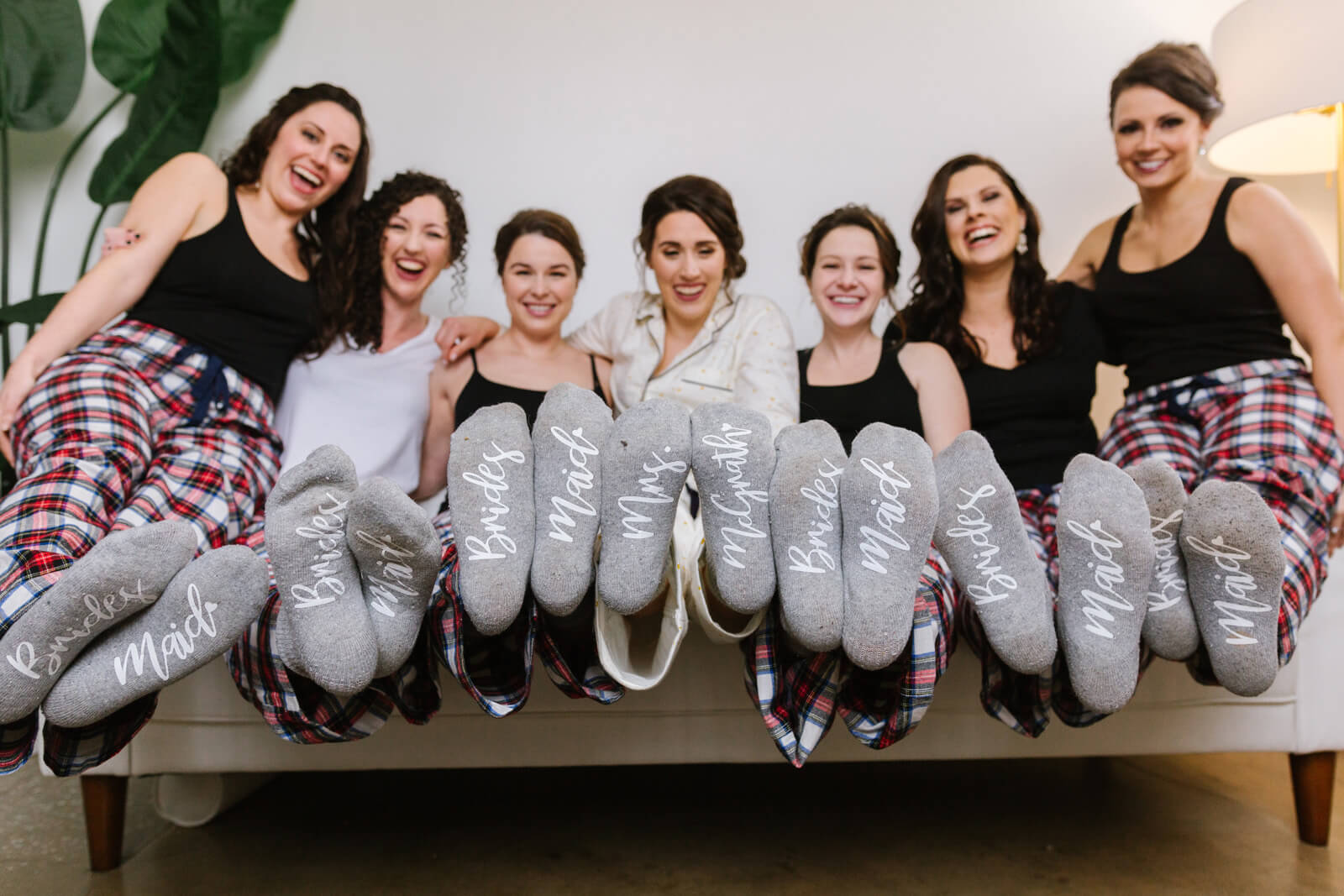 WEDDING DATE December 27, 2019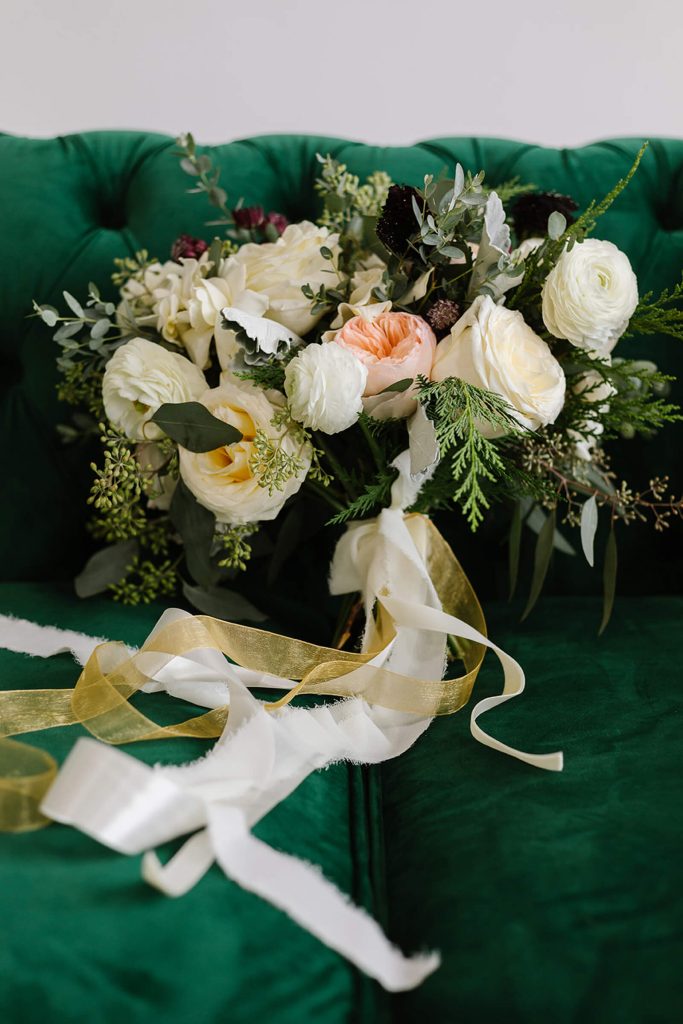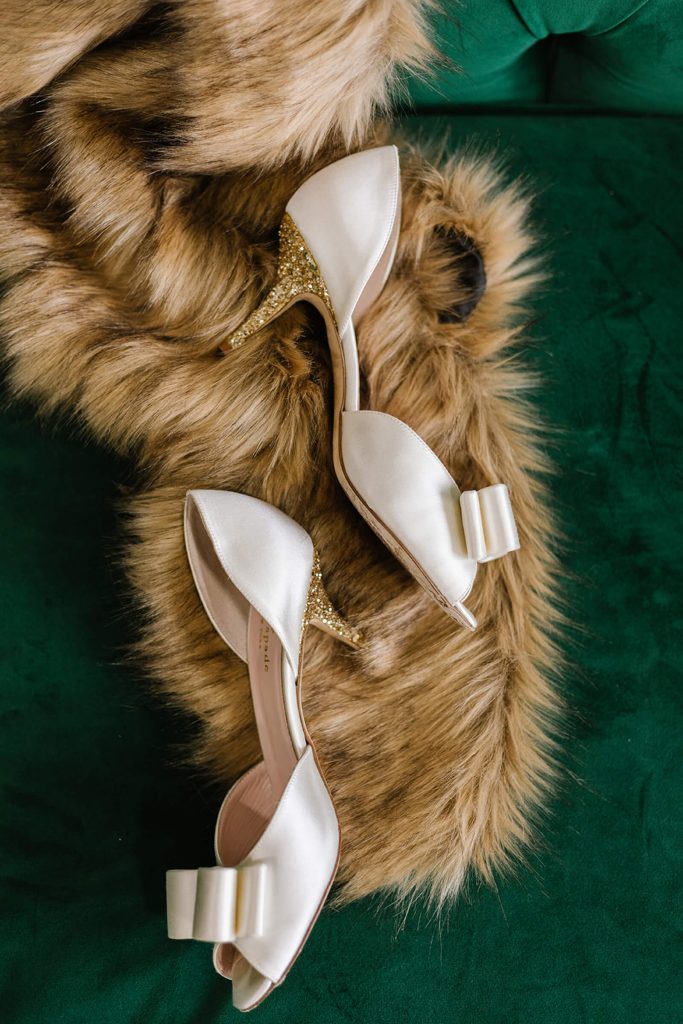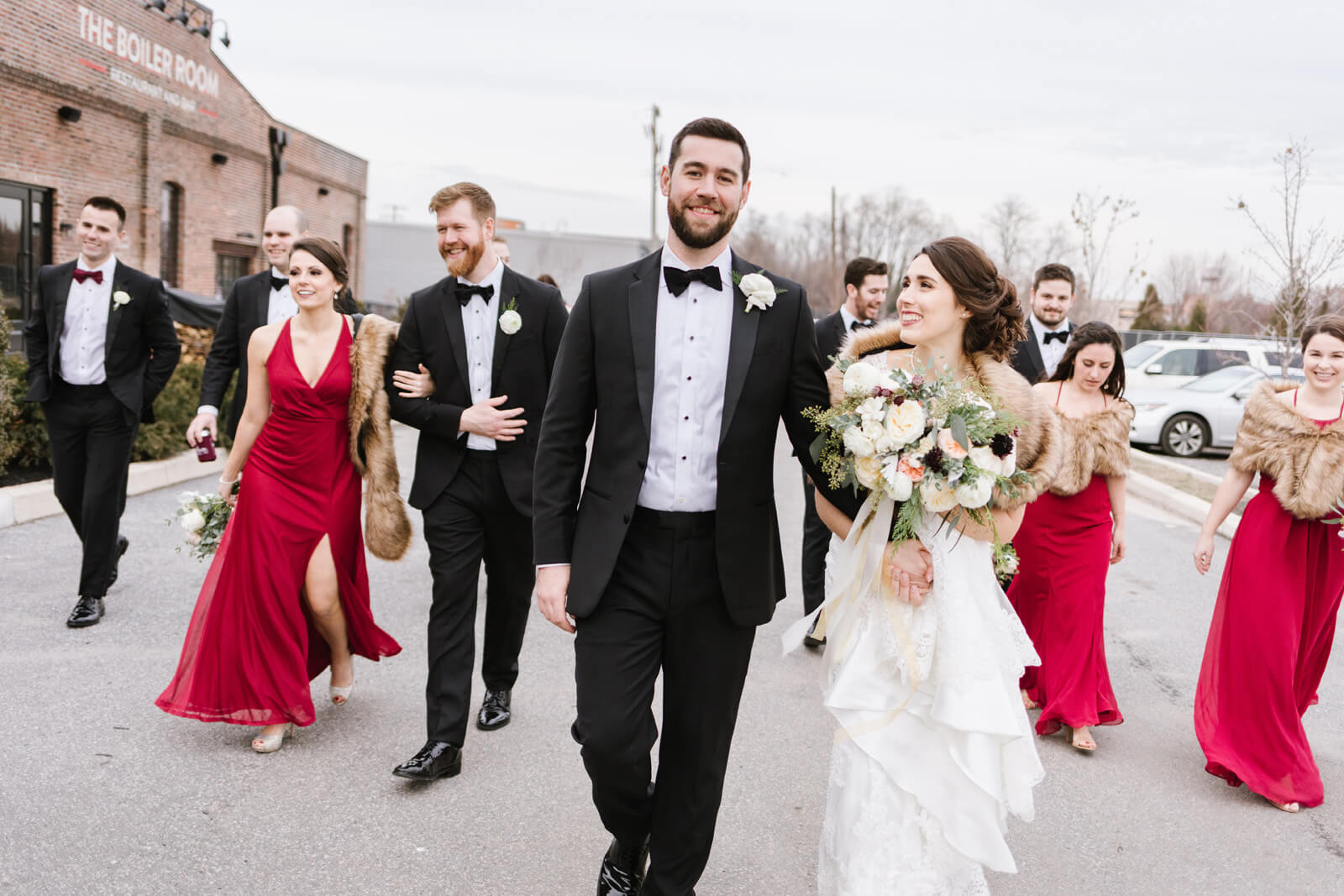 Kathleen Hallock and Ryan McGrath's paths had crossed several times through mutual friends, but it was at a wedding—on the dance floor, if you want to be precise—that sparks flew. (Both had an affinity for being goofy, so let's just say the dance got a little silly.) However, the two failed to exchange phone numbers before parting ways that fateful wedding weekend. A few weeks later, as Kathleen, a labor and delivery nurse, was "showing my nightshift coworkers how Tinder works," she came across a mustachioed face that she recognized. Kathleen swiped right.
Four years later, after a proposal inside the Patterson Park pagoda—the first time either had stepped foot in the structure—the two started to plan their wedding. The date was actually the easiest part. They wanted to get married on December 27th, just as Kathleen's grandparents had done in Chicago in 1947. But they didn't want it to be all snow globes and Santa Claus. "We were planning on a Catholic ceremony, inevitably Christmassy, and so we wanted our reception to contrast that by leaning more into New Year's Eve vibes," says Kathleen. They also wanted the reception to simply be fun but with a nod to all the things they really loved about their city and their families.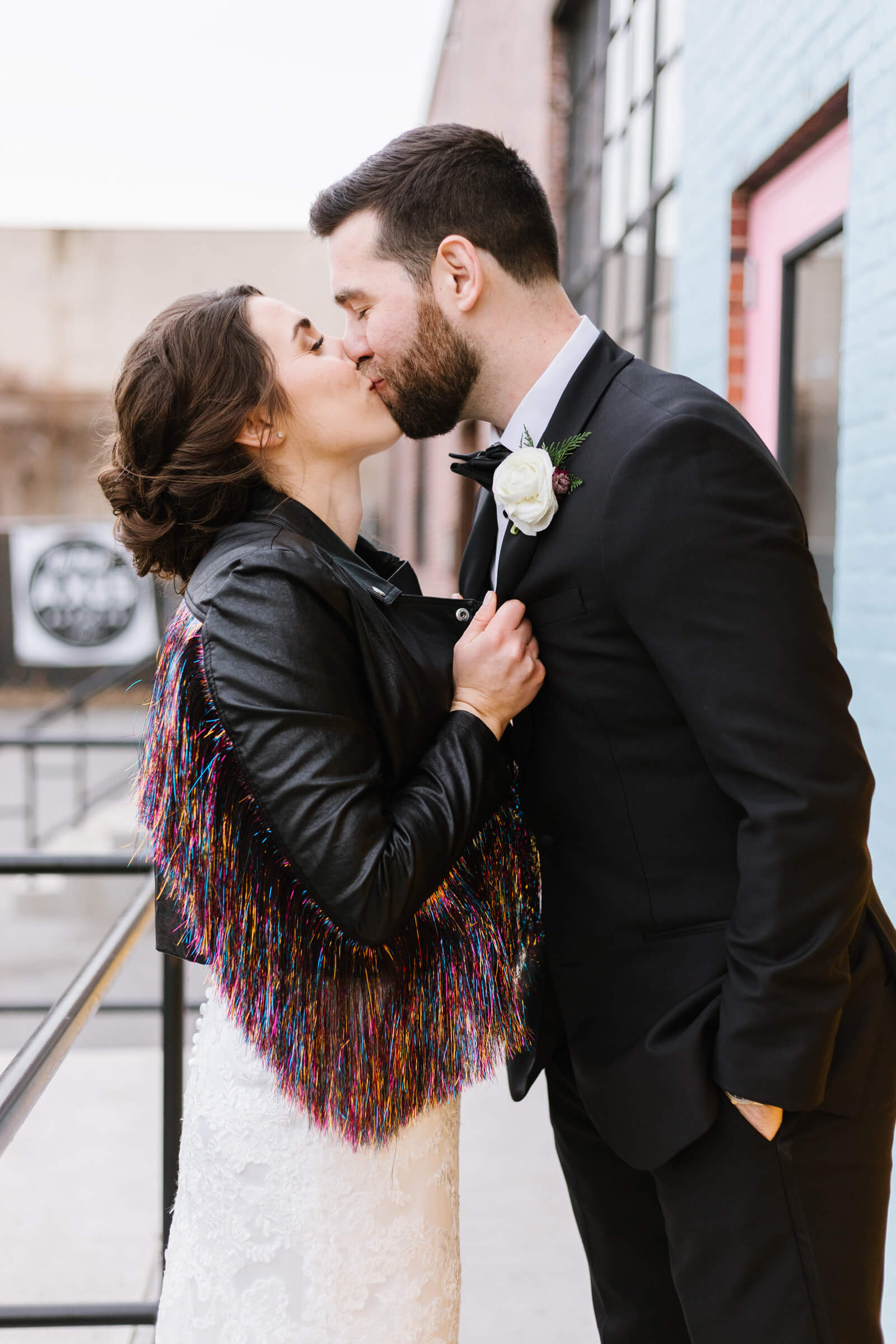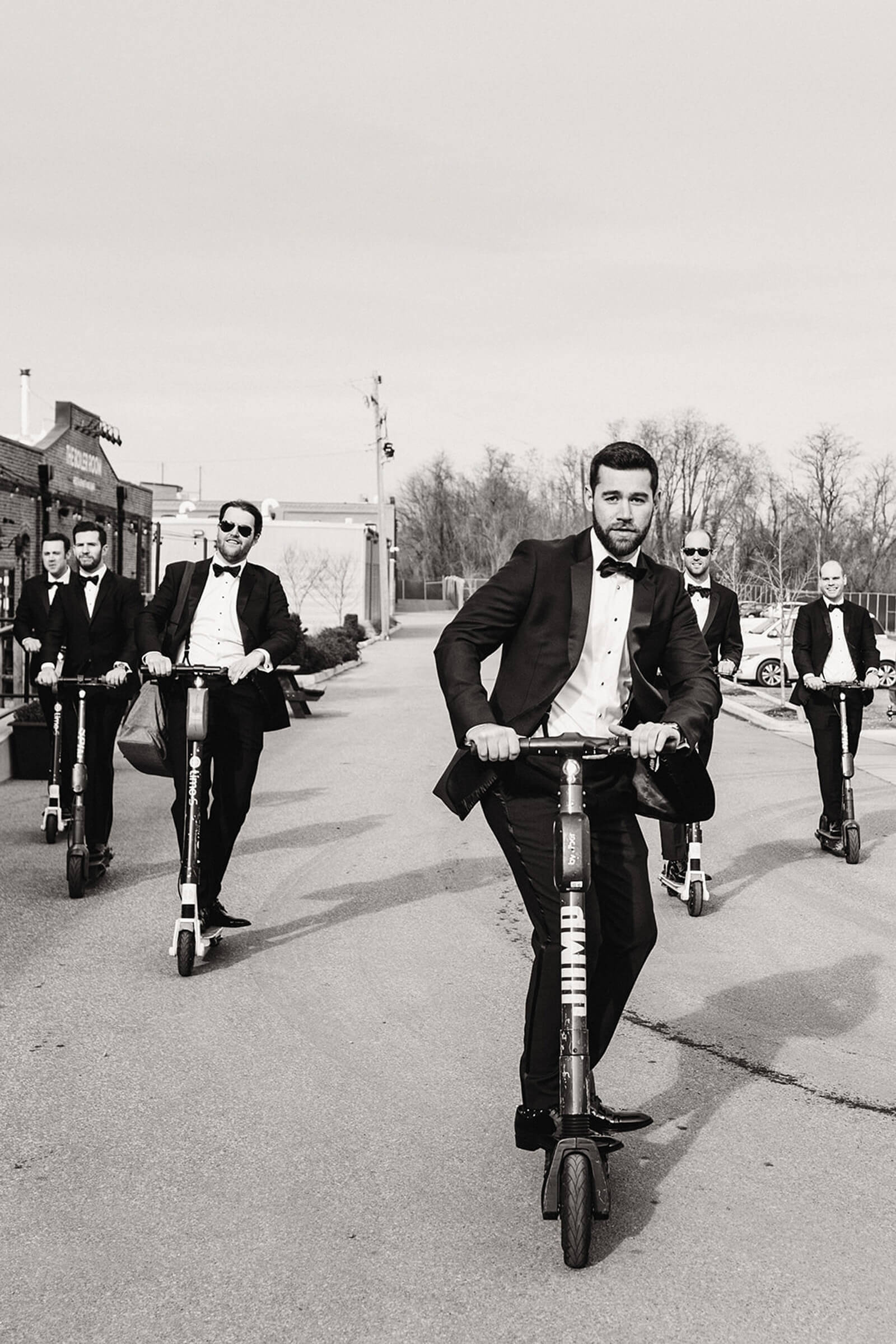 And the party totally delivered. Kathleen and Ryan booked Haven Street Ballroom before it was even renovated because they lived down the street in Patterson Park. Guests drank "Harry's Manhattans," a variation of the classic cocktail enjoyed by Kathleen's family at all holiday gatherings and named for her grandpa, and chowed down on Whoppers as their late-night snack. (Ryan's parents have operated Burger King franchises for more than 40 years.) In between, Ryan and Kathleen attempted a Dirty Dancing lift under a waterfall of twinkle lights. Definitely more romantic than goofy.
Earlier in the day, Ryan and his groomsmen rode electric scooters from Fells Point to Haven Street on an unseasonably warm 50 degree day, before everyone headed to the ceremony, where Kathleen's brother served as her man-of-honor.
As Ryan and Kathleen arrived at cocktail hour, she received a "red wine hug" from a friend who accidentally dumped his wife's wine all over the back of Kathleen's dress. "An innocent mistake, the spill was the laugh of the night and the only thing that went wrong," reports Kathleen. "There's no use crying over spilt wine, and if that was the only hiccup of the night, we were in great shape." They laughed again when they saw what the offender had written, tongue-in-cheek, in the guest book: "I wish you both the best and hope absolutely nothing goes wrong on your big day! Welp, I'm off to get my wife a glass of red wine."