This originally ran as a Local Love in the 2019 issue.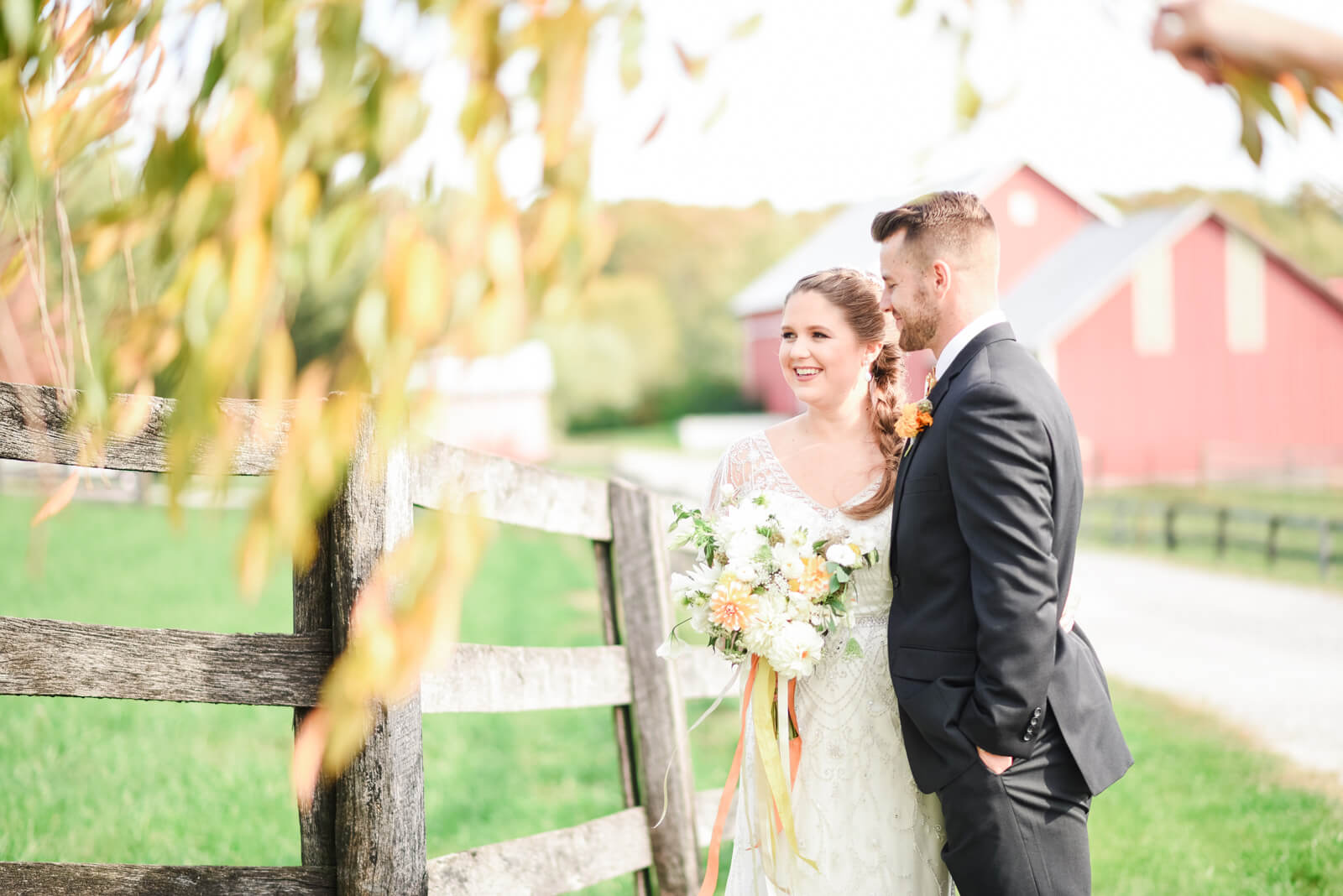 WEDDING DATE October 28, 2017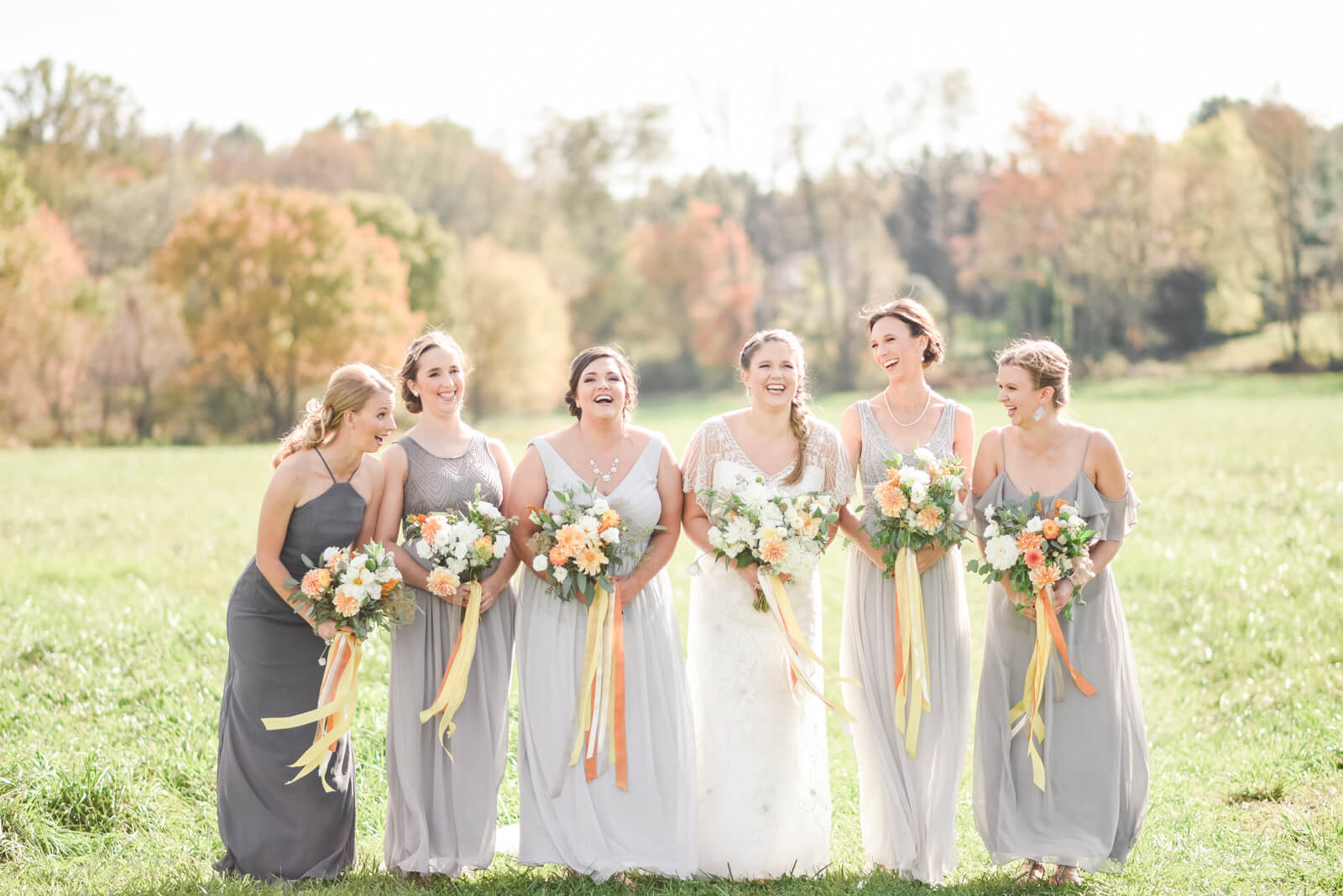 "Our love story usually starts with, 'He was someone else's prom date,'" says Arianna Anzmann with a laugh. Tyler Anzmann was in the same limousine as Arianna, who was heading to her prom solo, and soon realized his date had invited another guy. He didn't seem to mind. He and Arianna spent the night talking, dancing, and laughing. She put her number in his flip phone, and he had the self-restraint to wait "two whole days to call," recalls Arianna.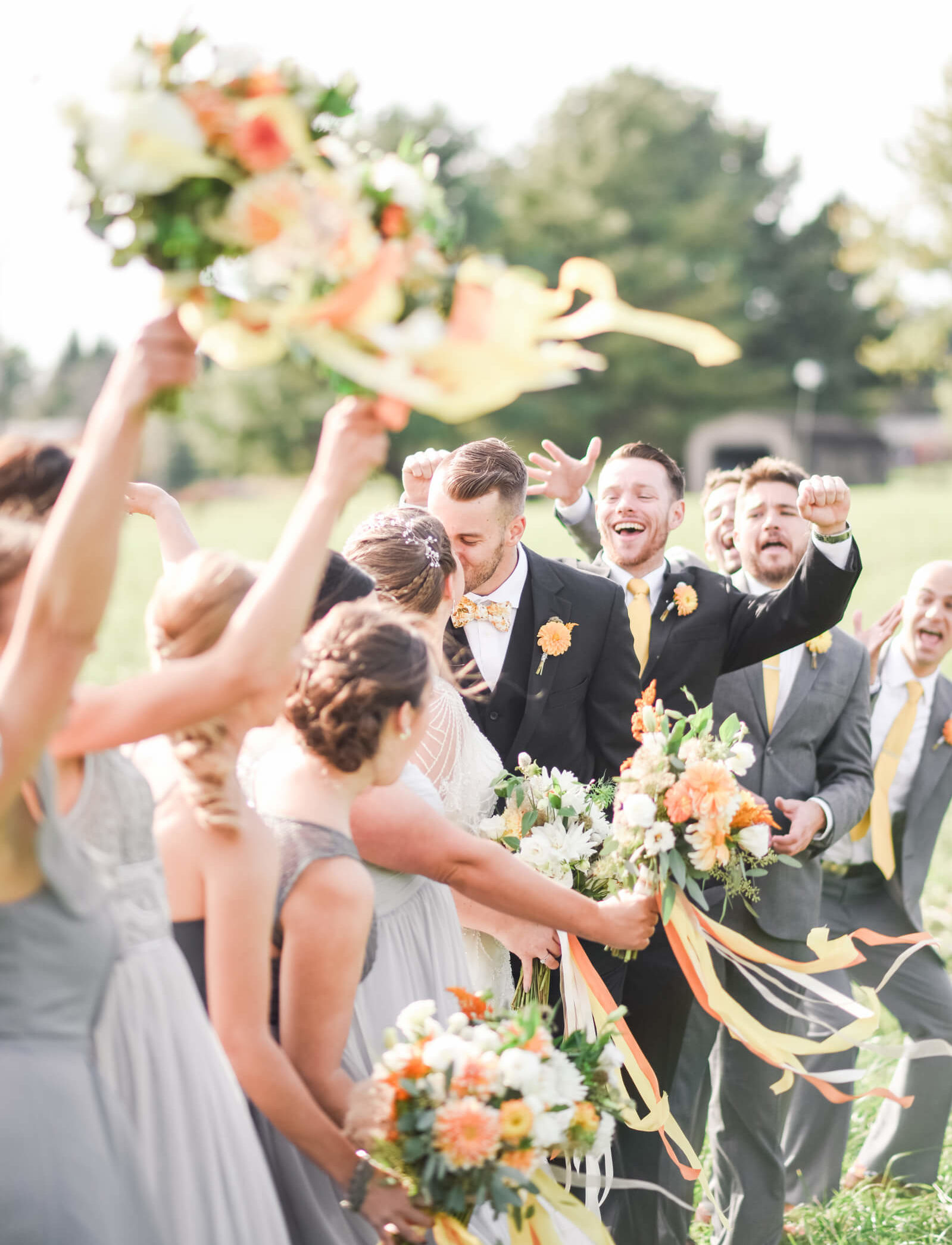 They dated the rest of high school and then headed to separate colleges, Tyler studying business and playing baseball, Arianna on a science track. (She's currently a Ph.D. student in human genetics at Johns Hopkins.) "Being young and in love is not easy," says Arianna. "But we're very stubborn people."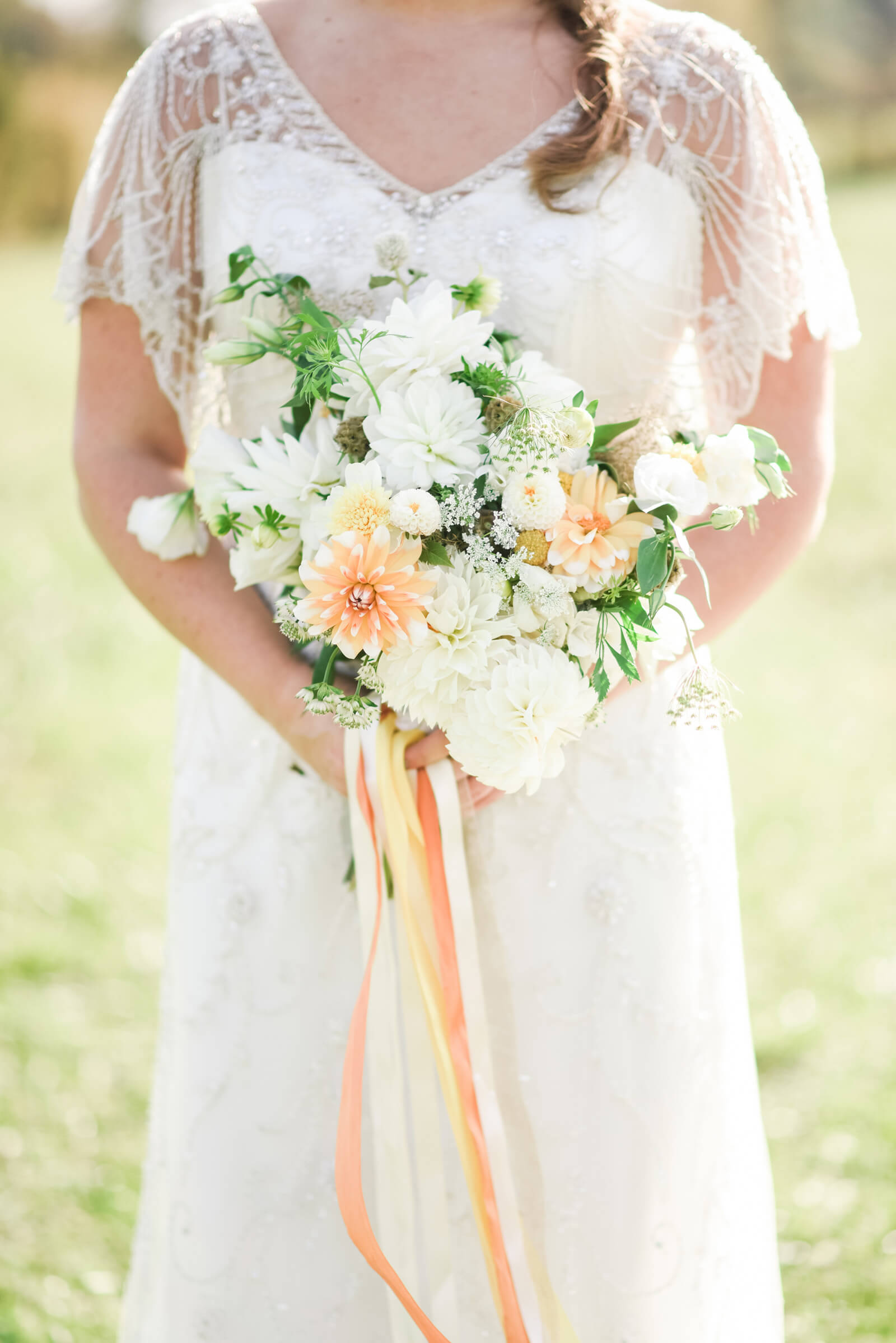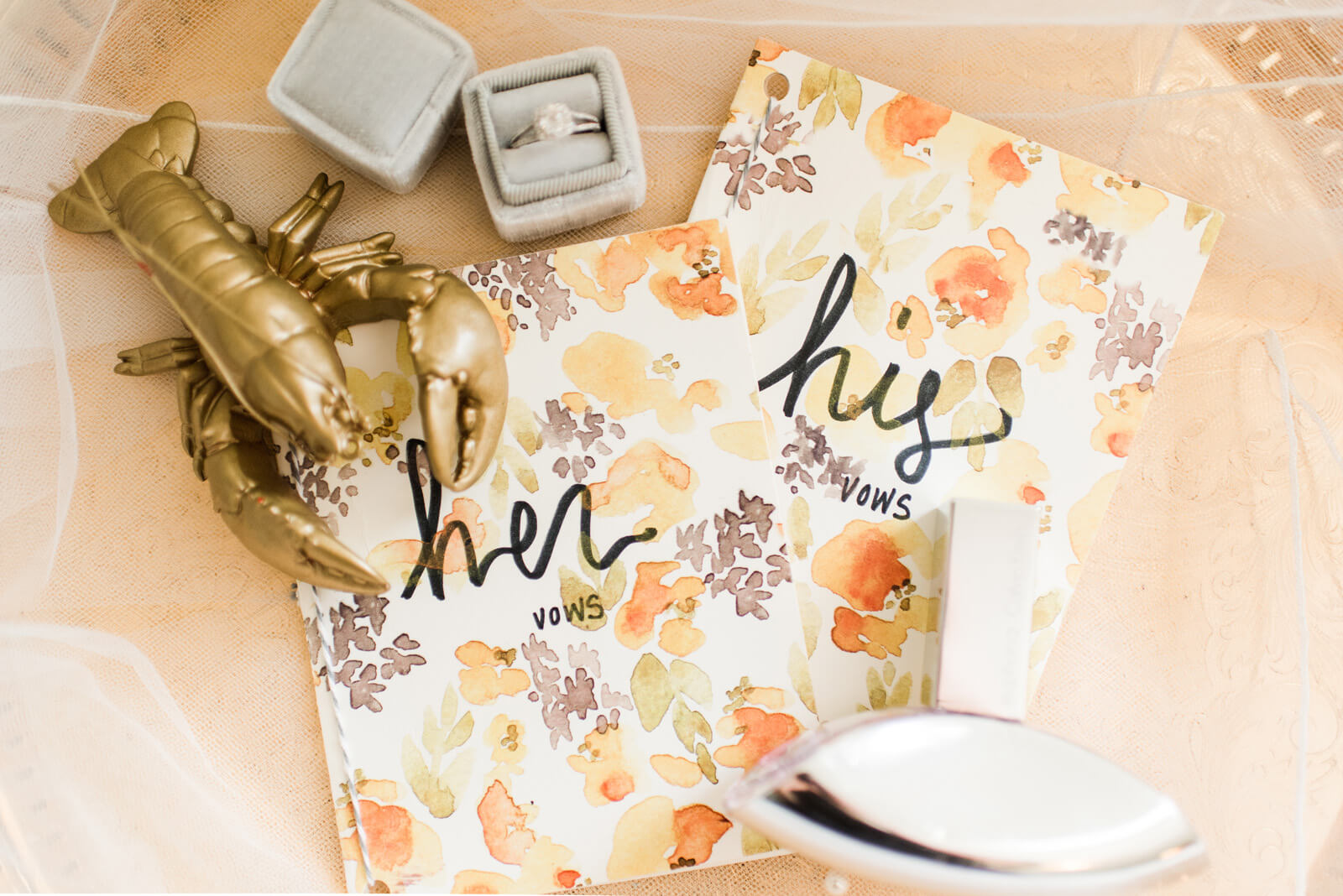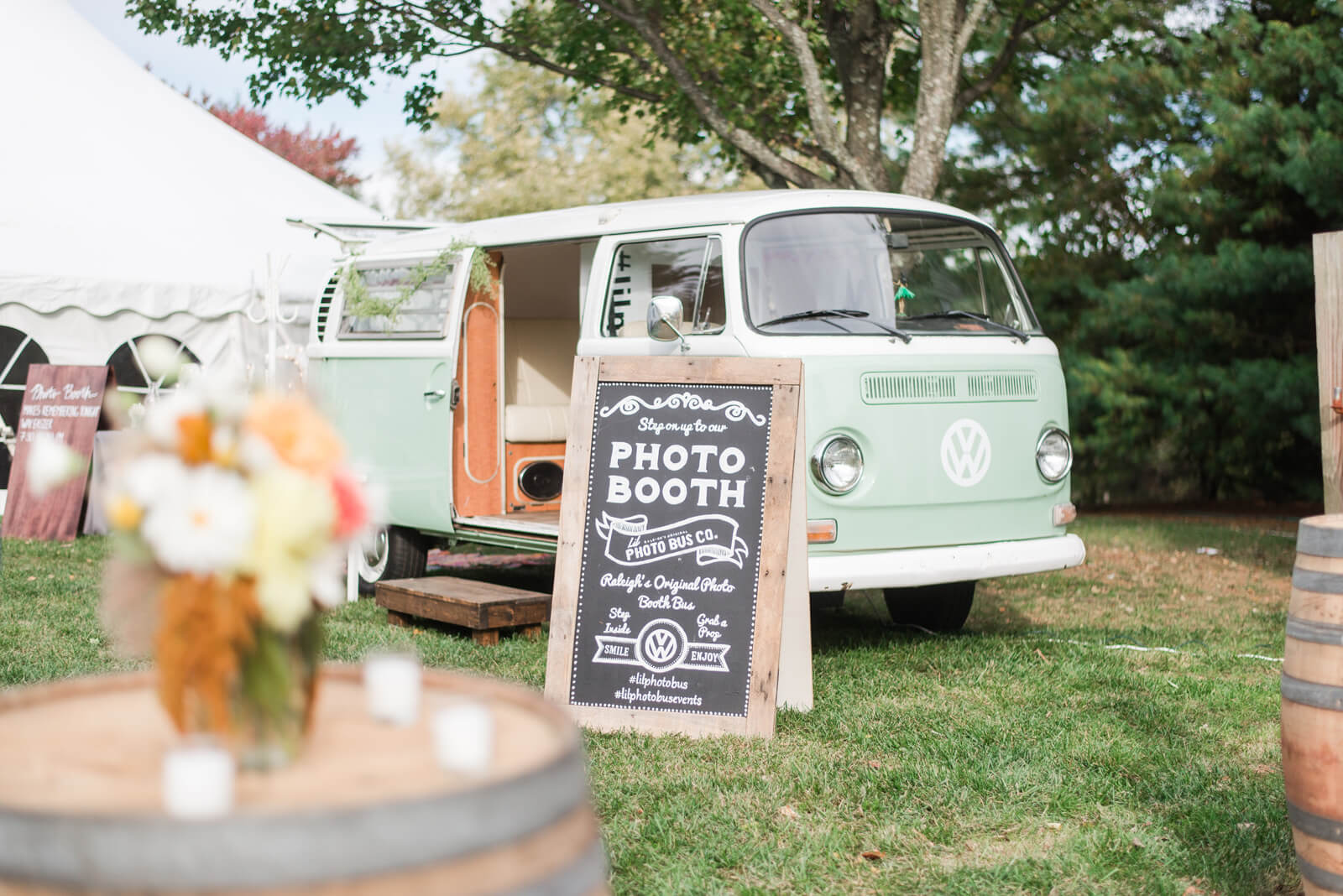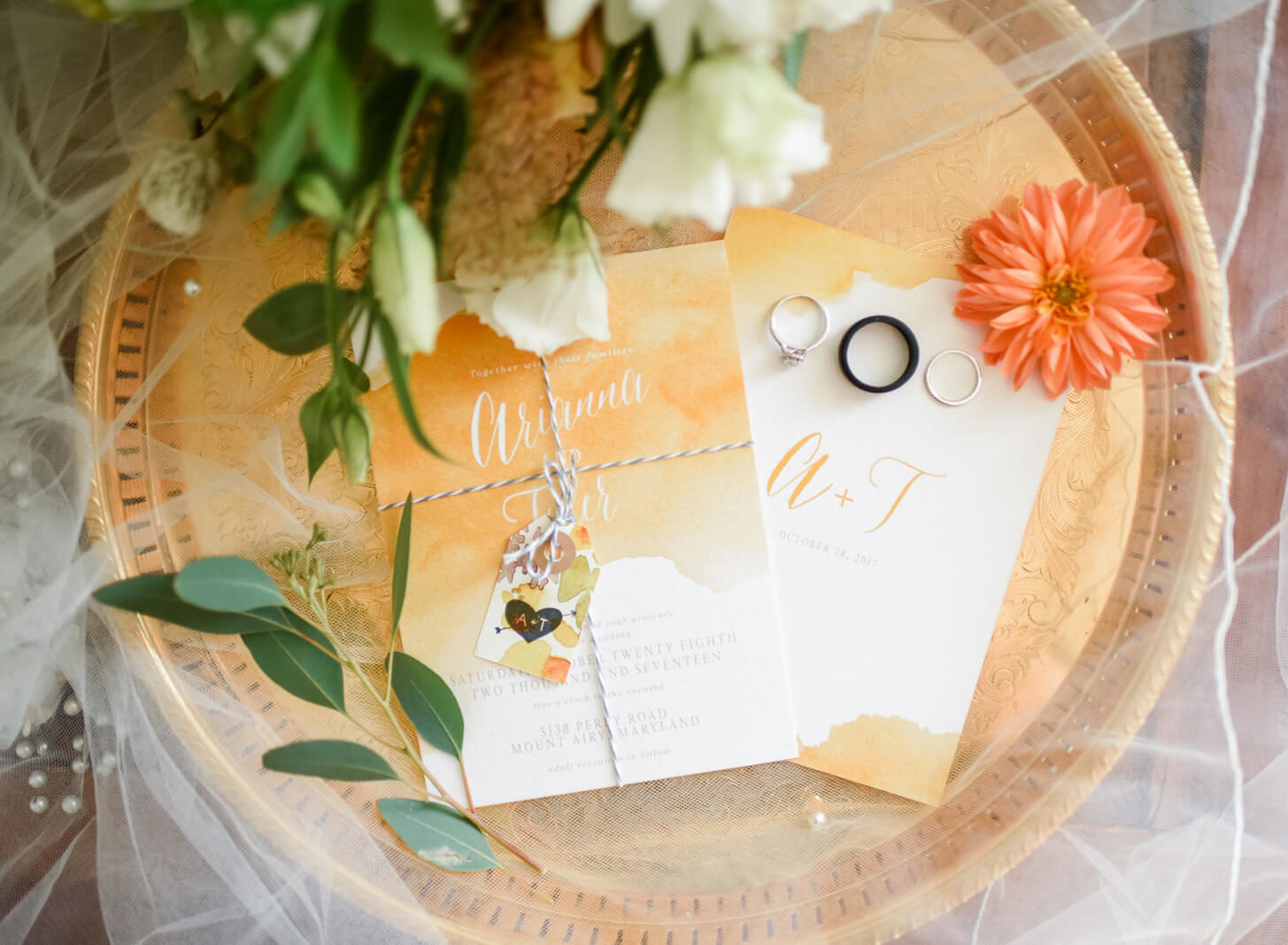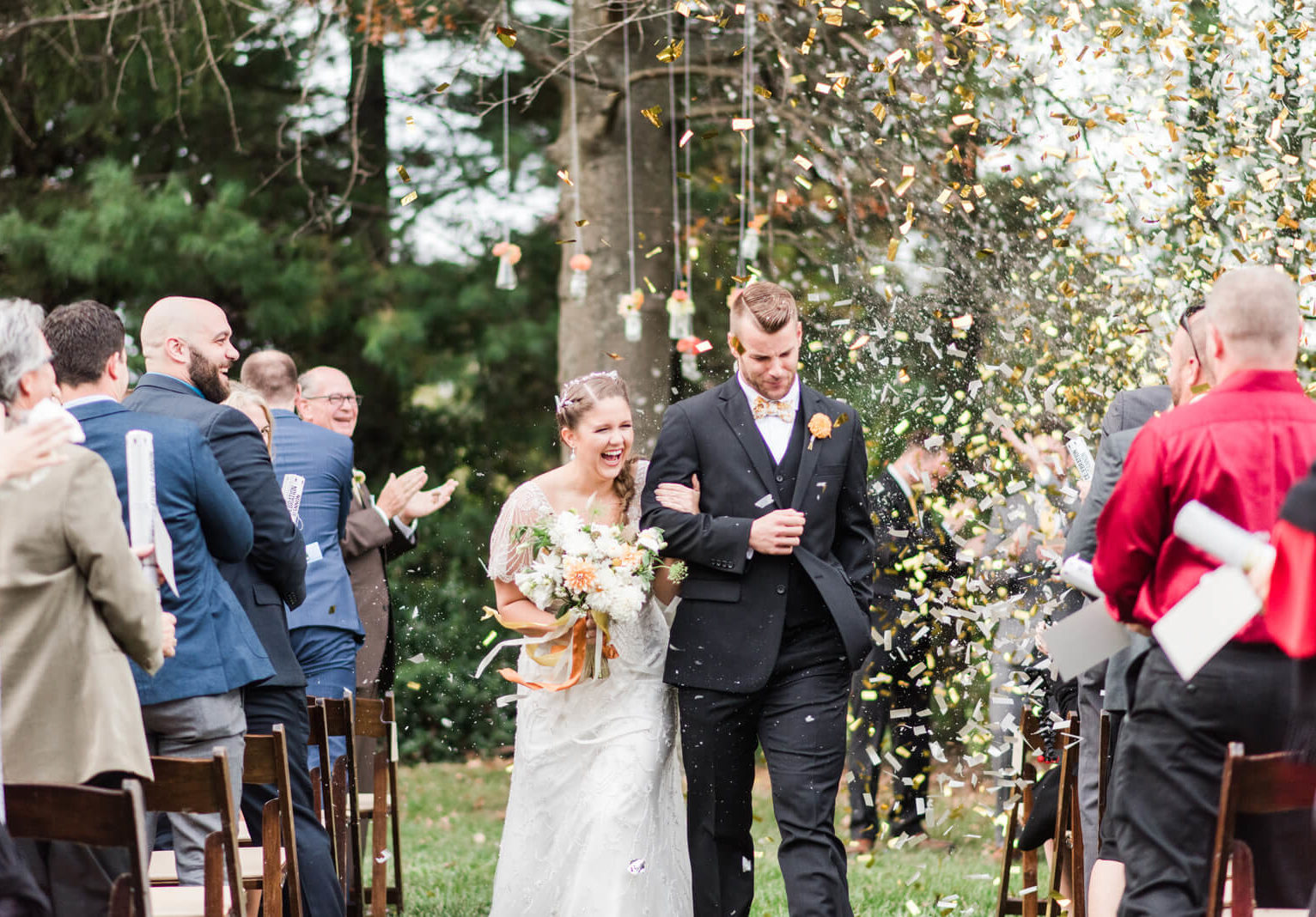 Nine and a half years after Arianna gave Tyler her phone number, he proposed. "He couldn't get the words out before I was screaming," says Arianna. Tyler told her, "We grew up together, now let's grow old together." Arianna was ready. "I found the Knot at a very young age," she says. She would make up a date—the furthest one possible—so she could log on to the wedding planning website and peruse ideas and vendors. "I've been thinking about a wedding for a very long time," she says. Arianna also knew she wanted to get married at home in her parents' backyard.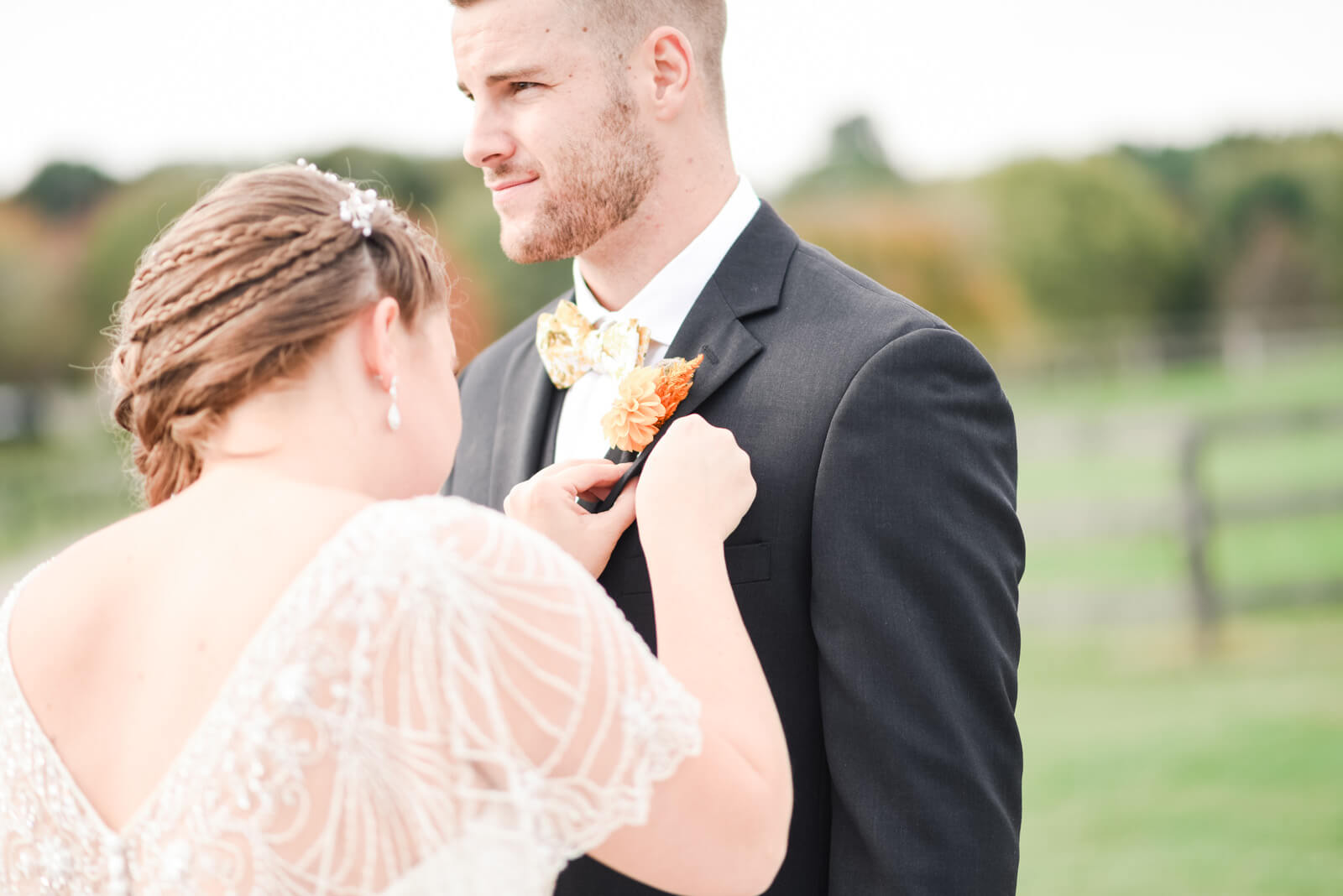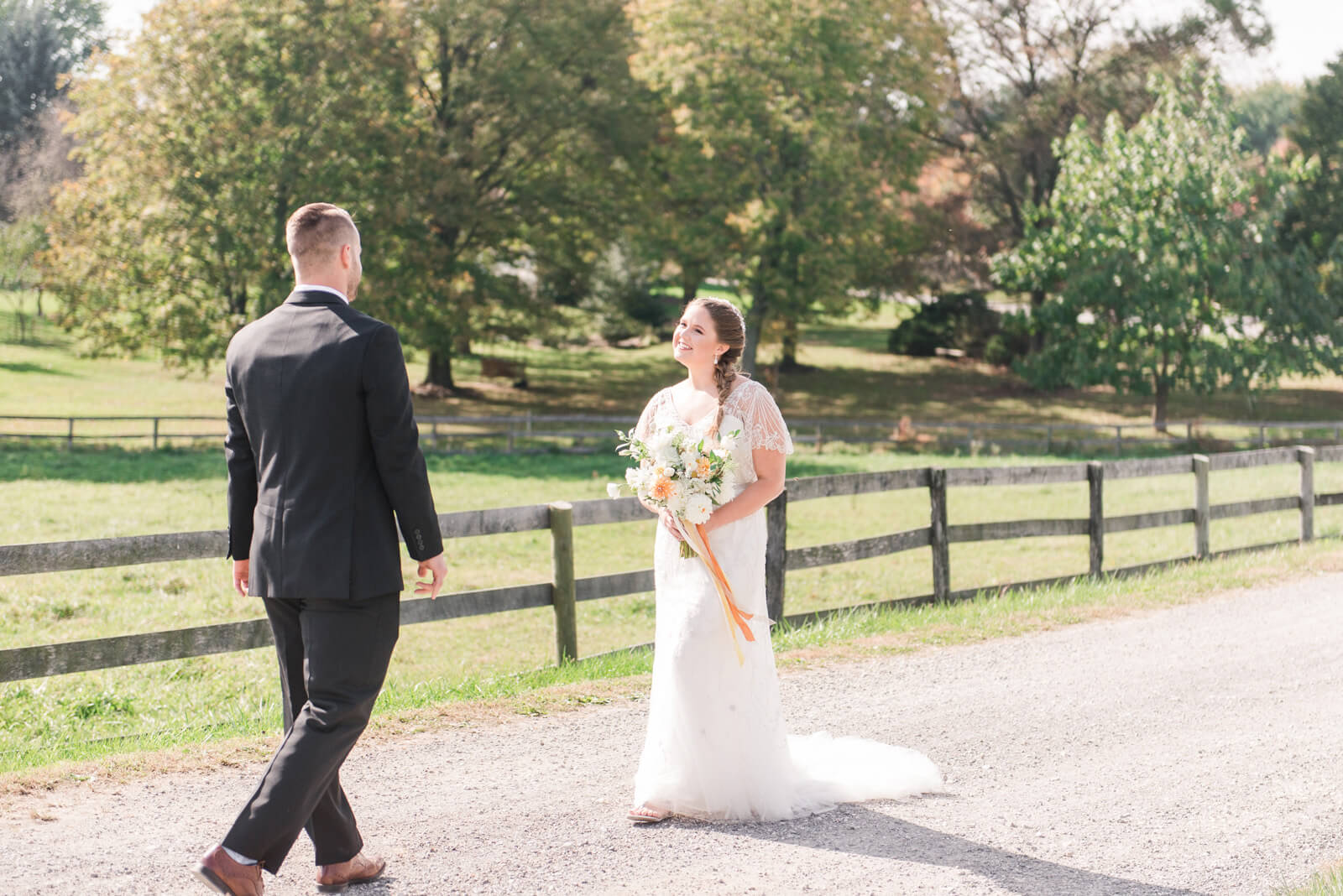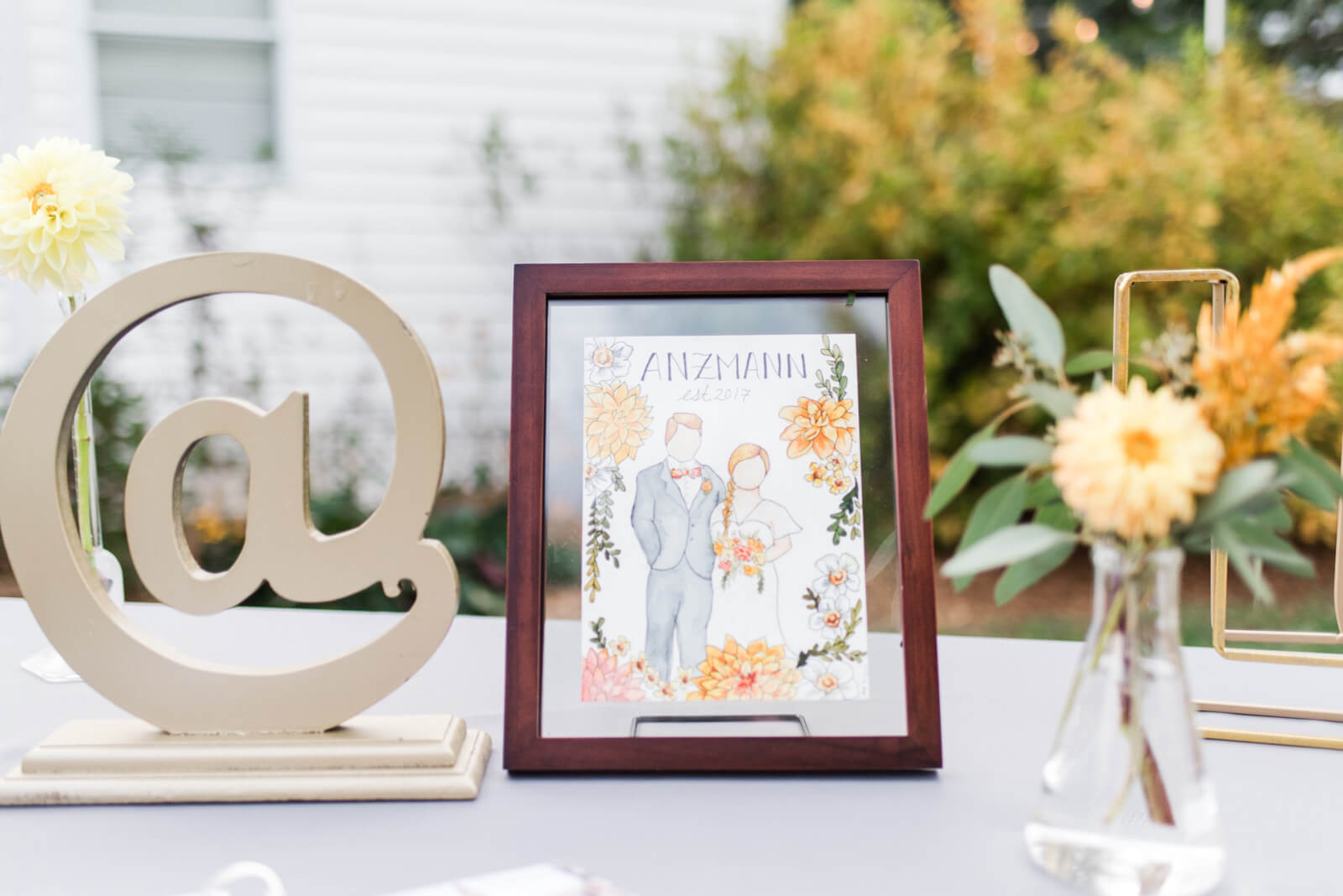 "My mom and I loved every part of planning this wedding," says Arianna. From sourcing the stamps for her invitations to collecting mismatched china—from Craigslist and thrift stores—for all 135 guests to making all the signage. Arianna also created all the bouquets, centerpieces, and boutonnieres, picking up the stems the Wednesday before her wedding. She and her mom strung beakers and flasks filled with flowers to the tree limb over their ceremony site—a nod to Arianna's science field.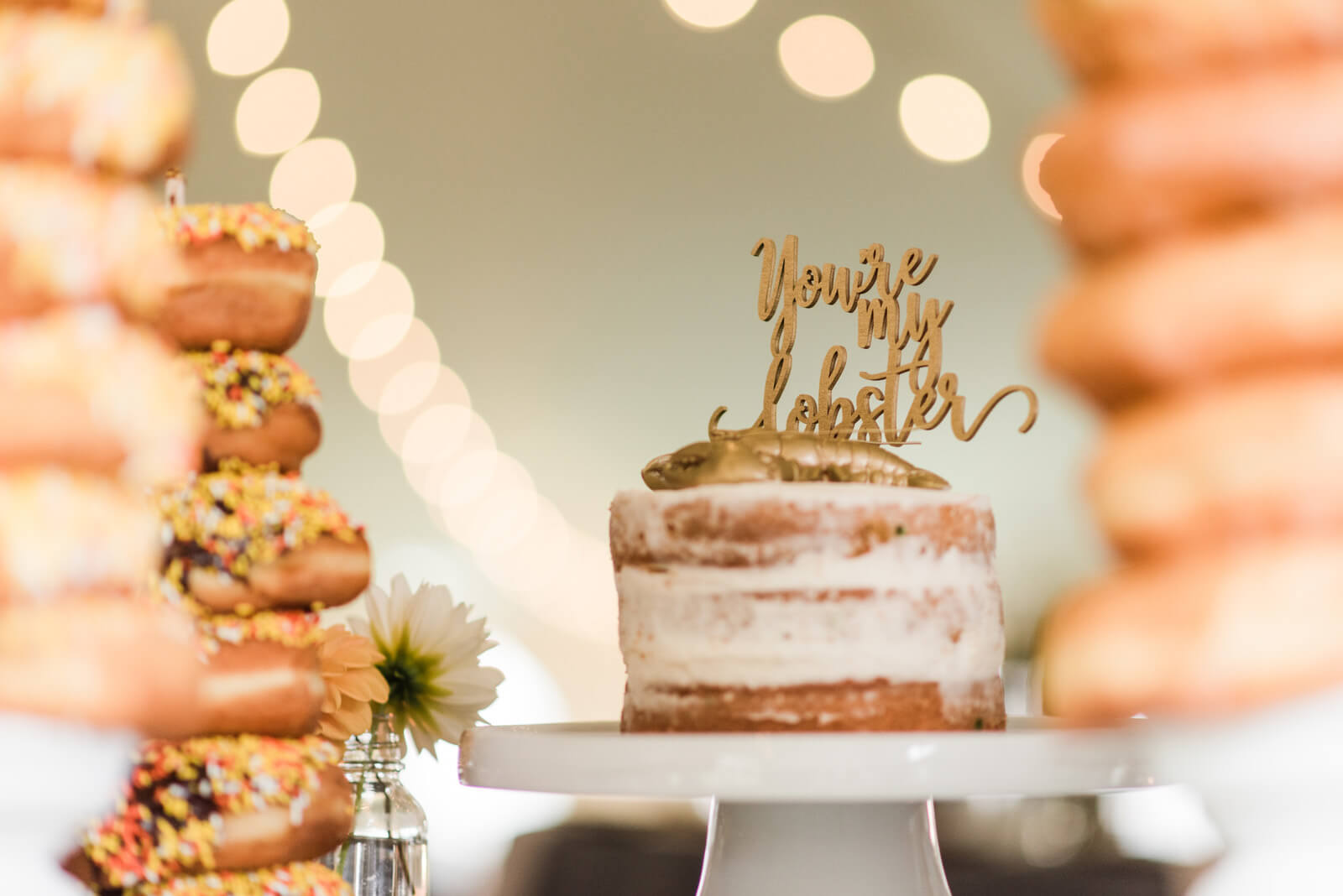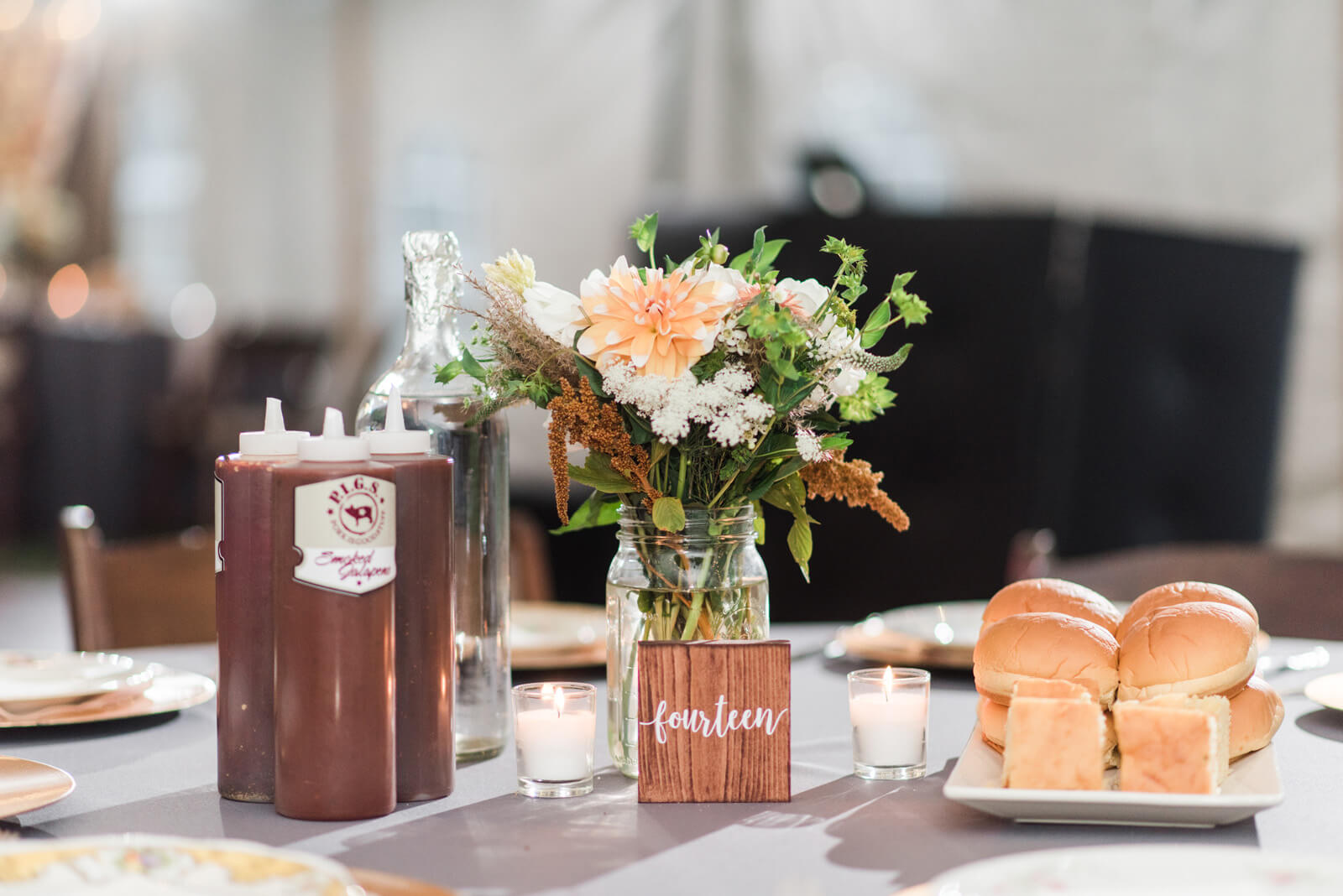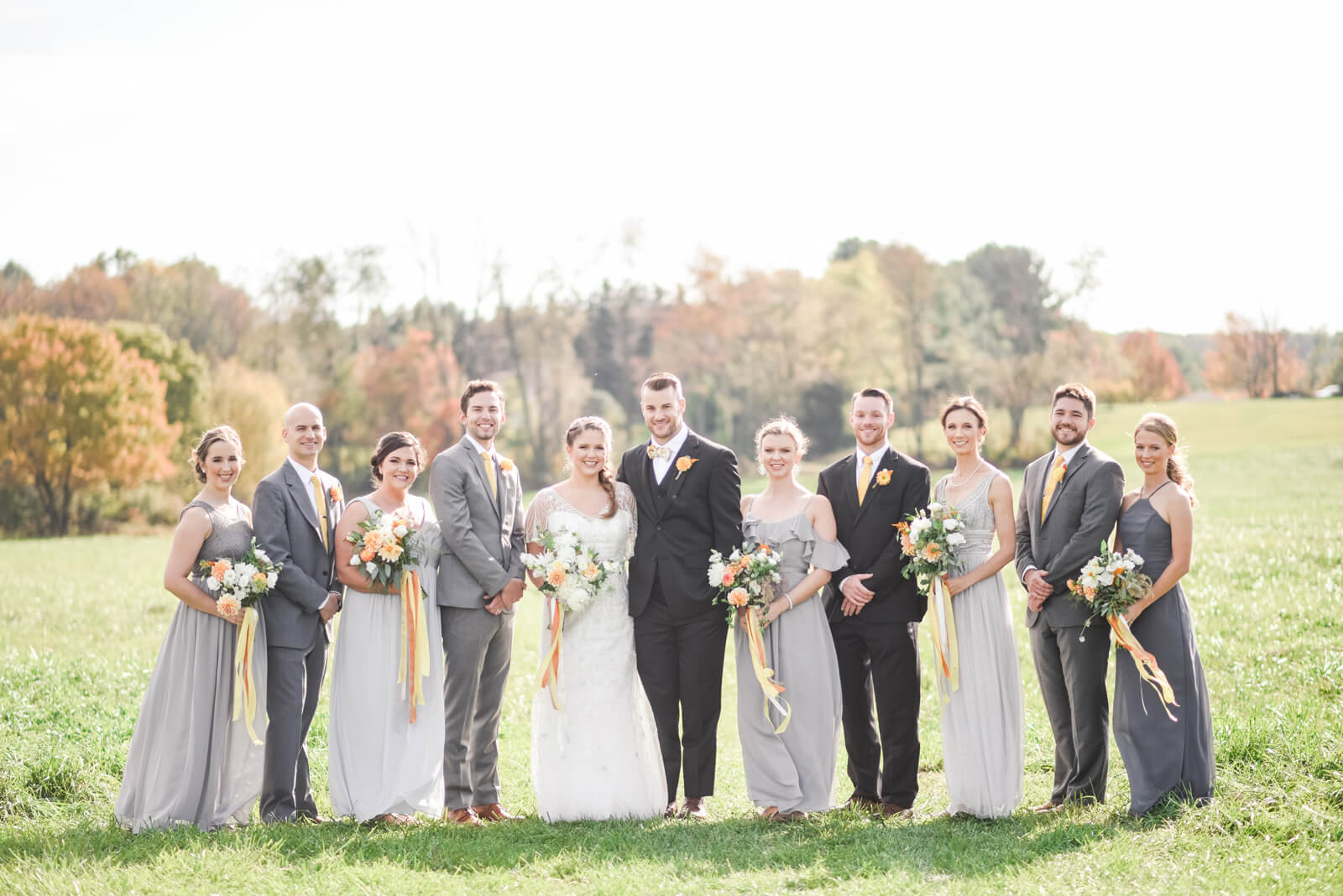 The day of the wedding, Arianna's stepdad took her partway down the aisle before passing her off to her dad. "I got up to that altar and a sense of peace came over me," says Arianna. A friend officiated, and vows were exchanged. "I opened my vow book and I killed it. I won," says Arianna, showing off the playful competitive nature she and Tyler share. A confetti cannon went off, and it was time to party.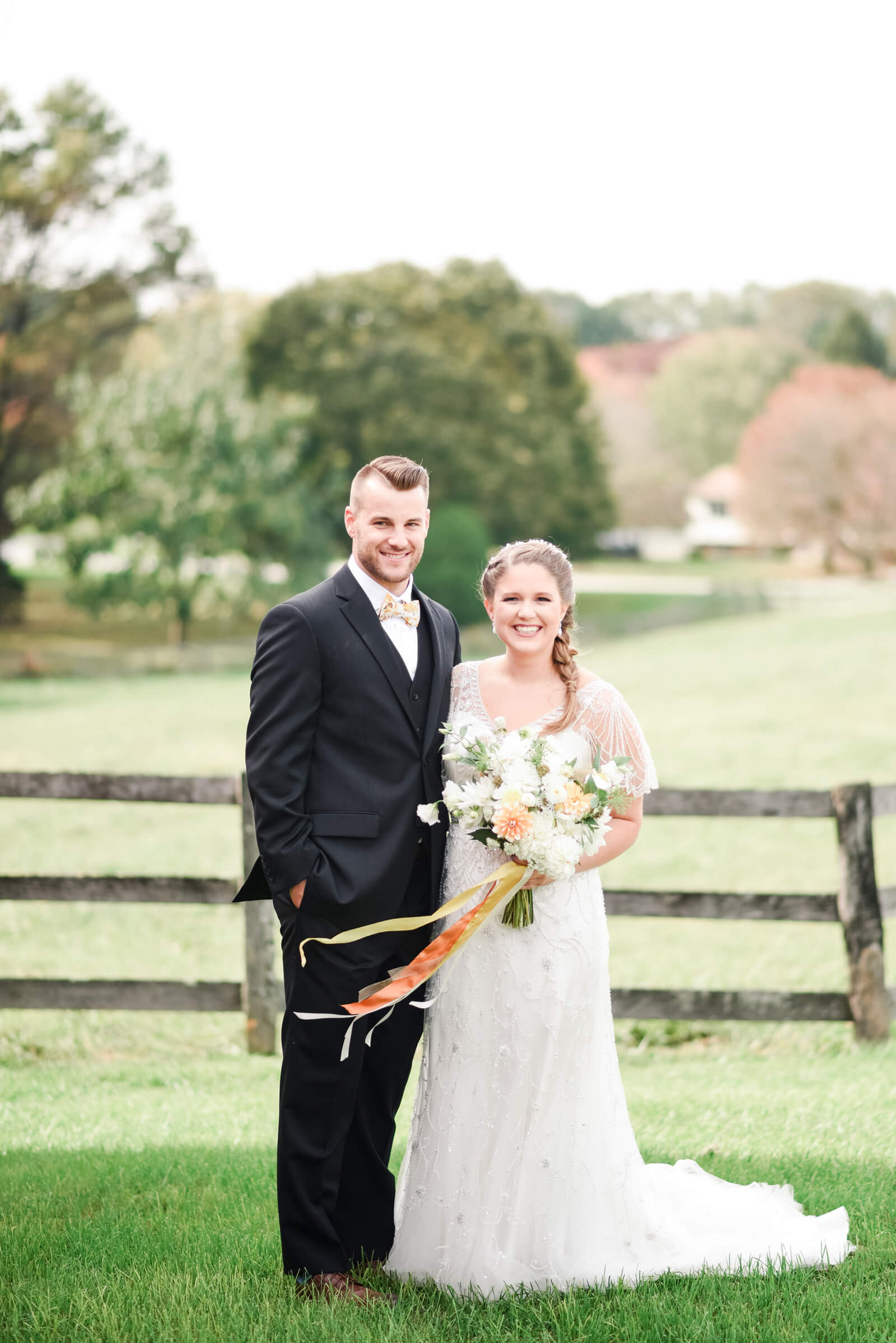 After the reception officially ended, Arianna and Tyler hosted an after-party with even more friends (including lab mates) who hadn't come to the wedding. "We had drinks, desserts, and dancing until midnight." A lot of guests stayed the night—setting up tents and campers all over the backyard. "People had so much fun," Arianna says. "The entire bridal party, including me and Tyler, slept in the garage. My air mattress deflated on my wedding night."