This originally ran as a Local Love in the 2023 issue.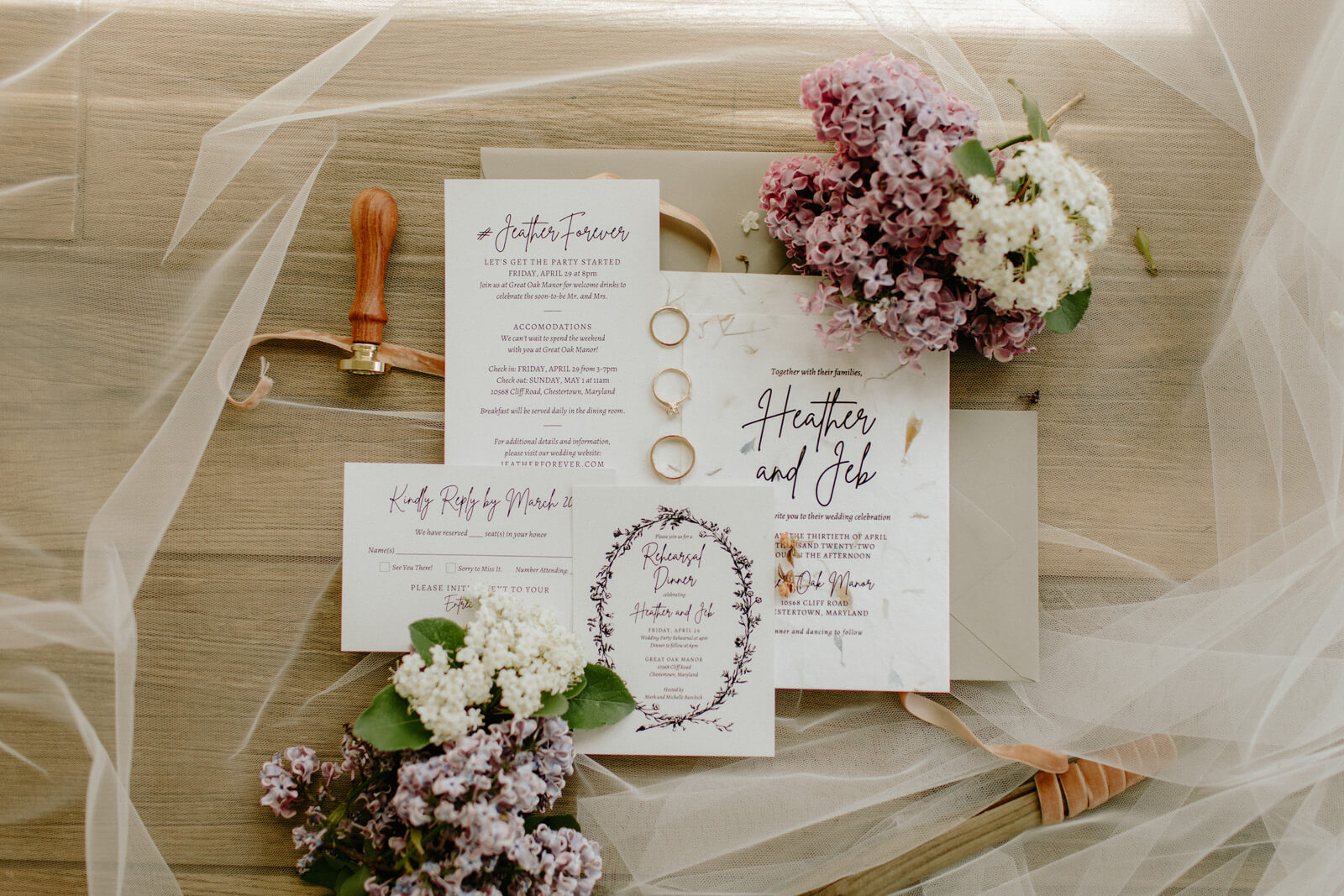 Wedding Date April 30, 2022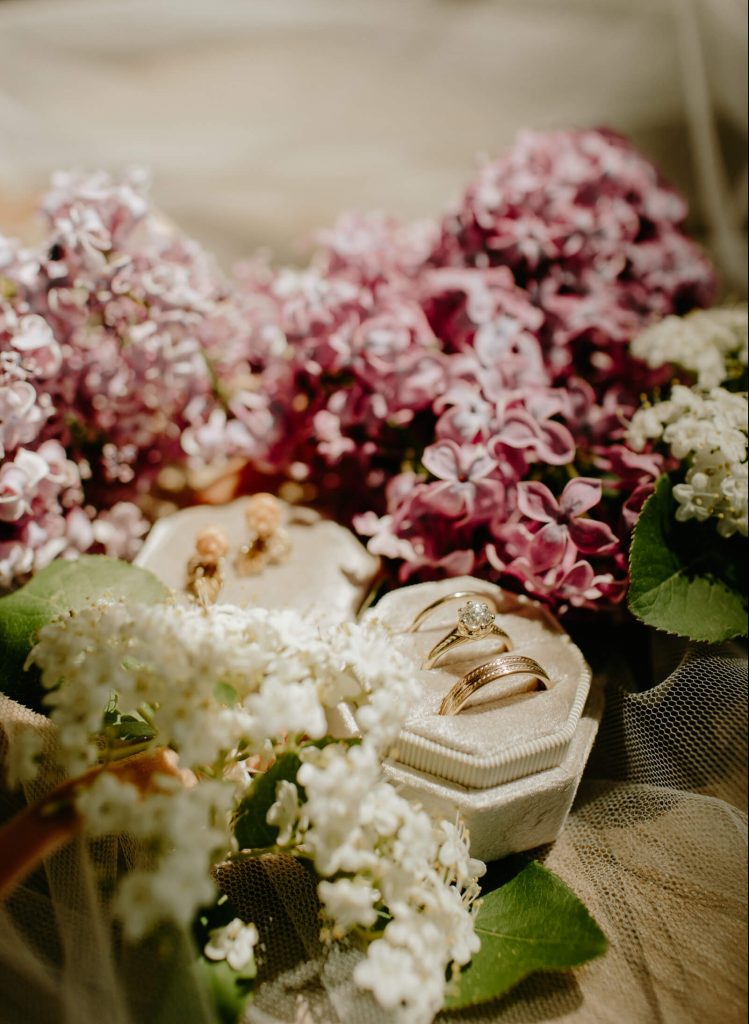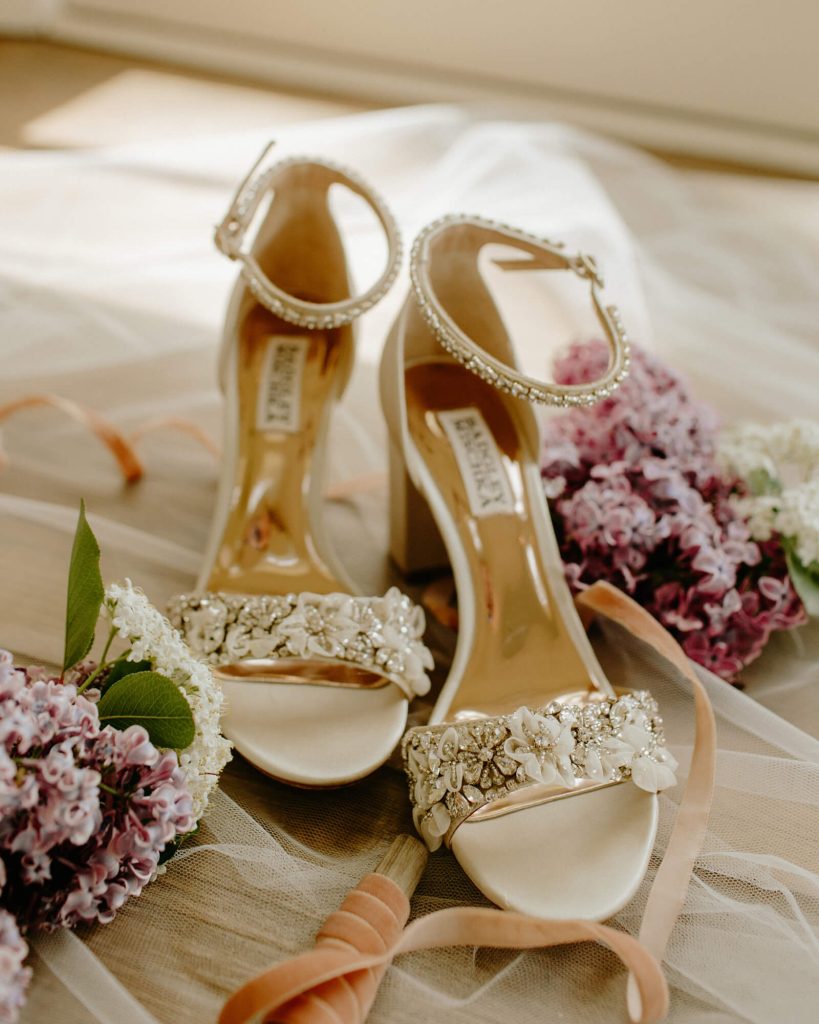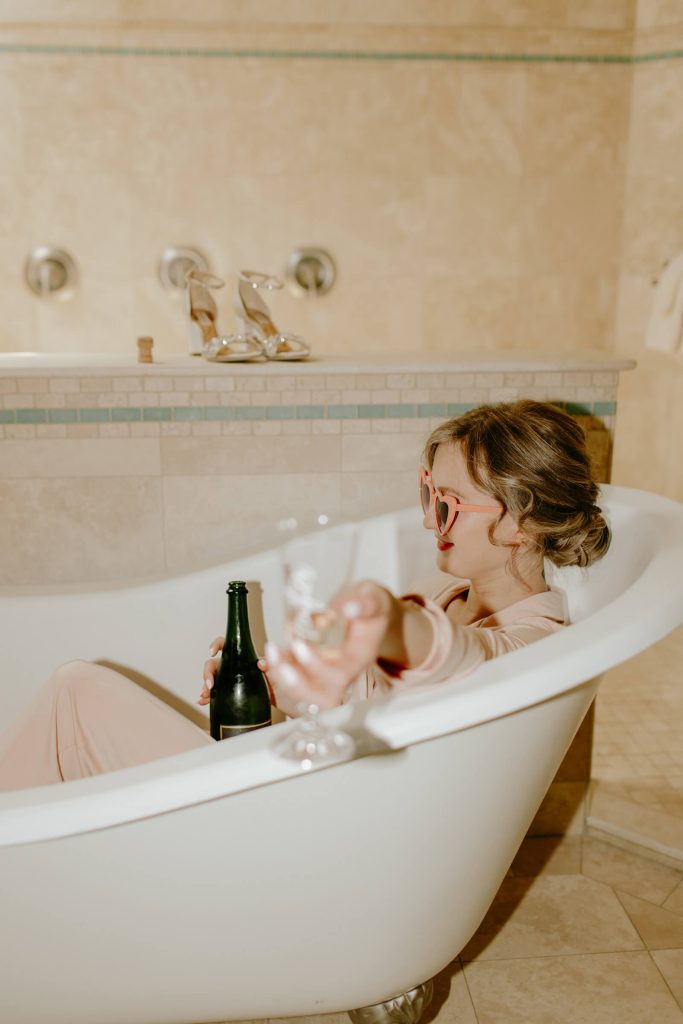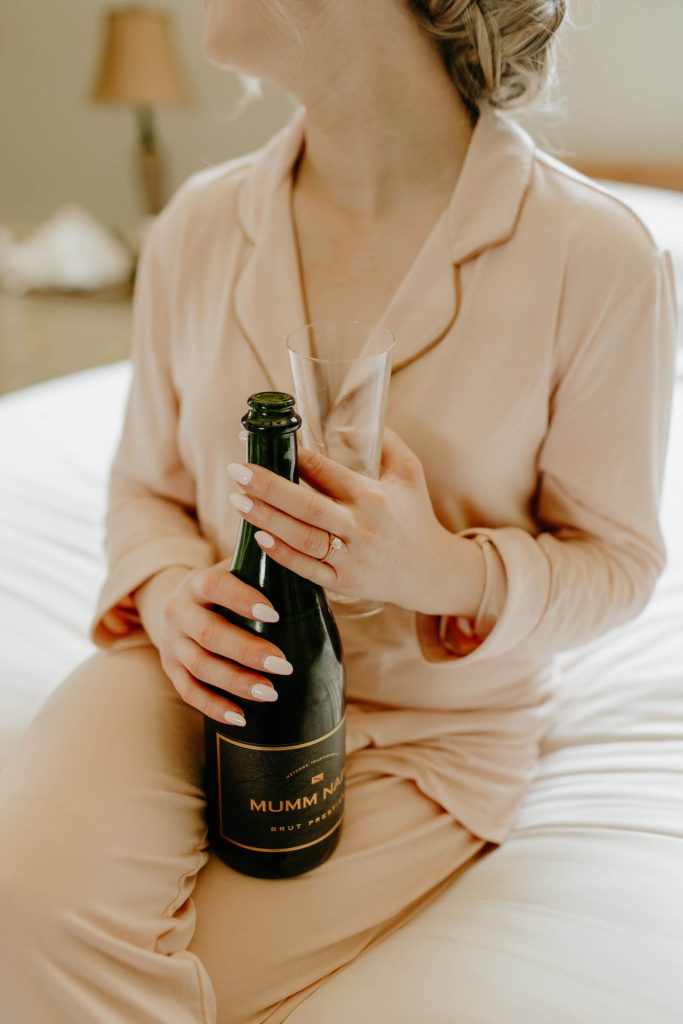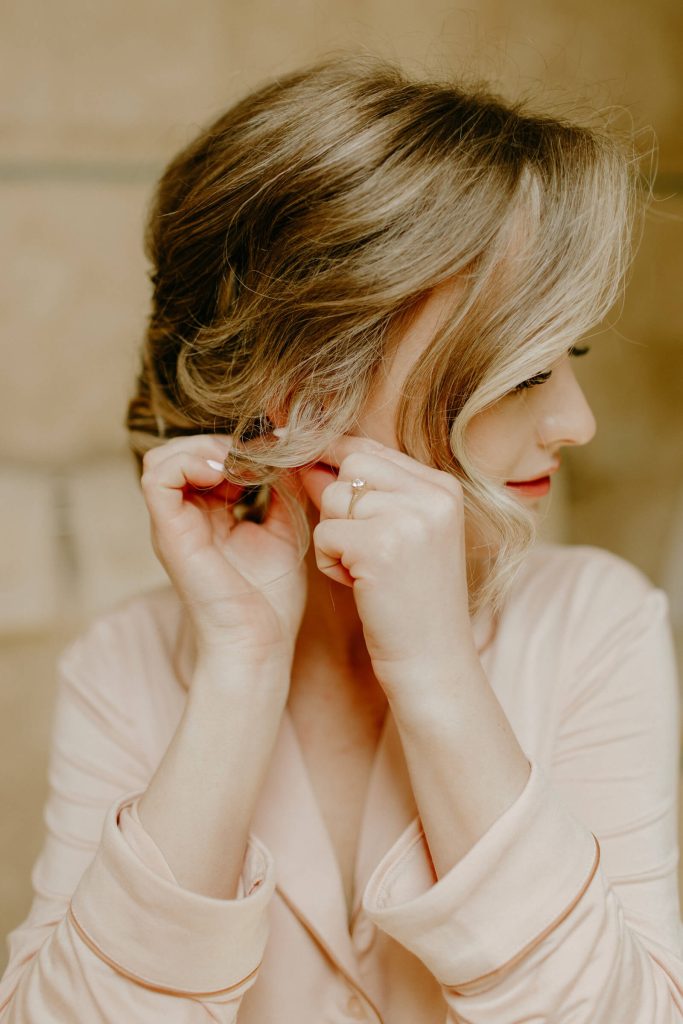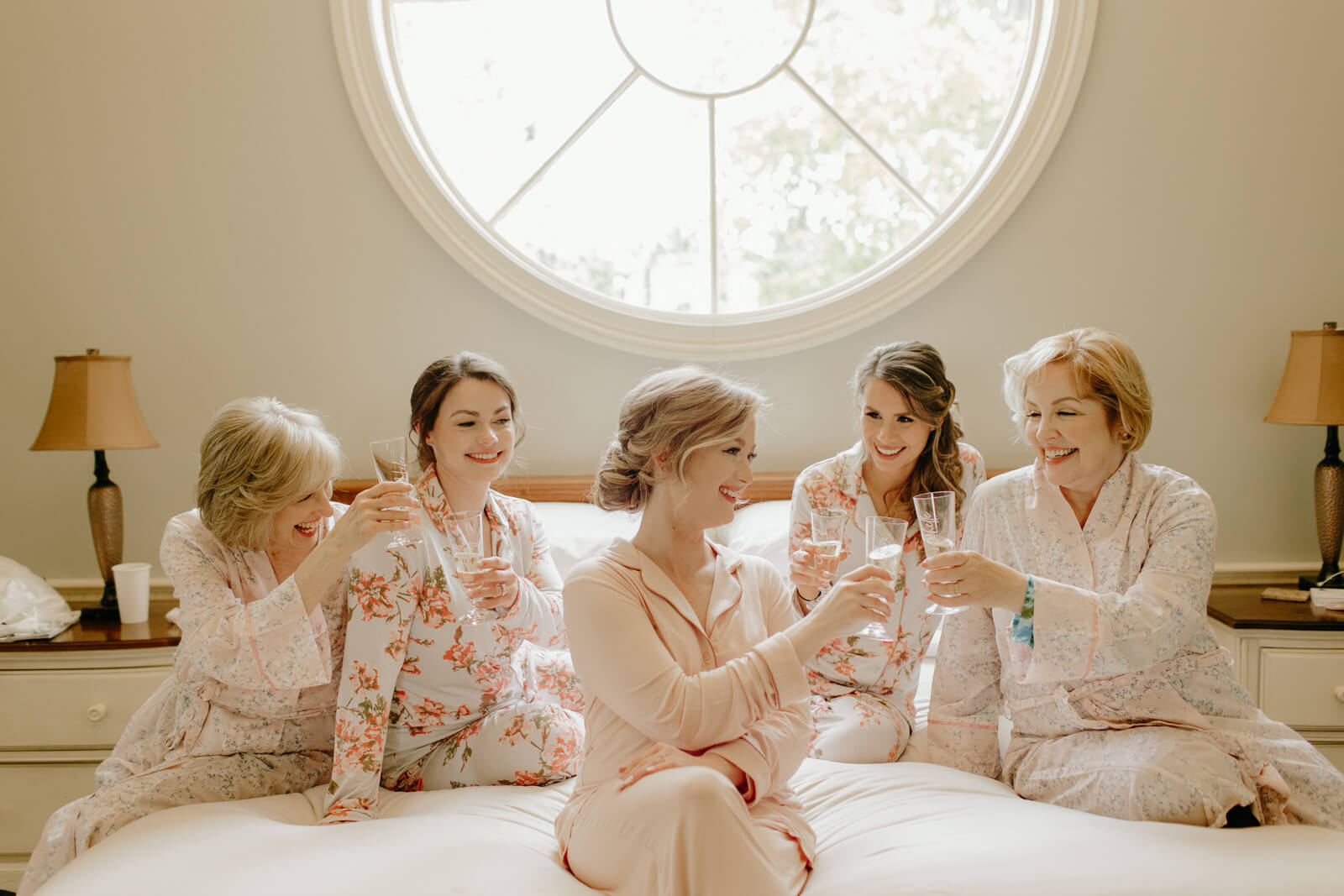 Heather Shields and Jeb Burchick met at Towson University in the fall of 2013. Heather was a junior and Jeb a freshman, two ships passing in the night. (Or library.) They didn't have much interaction until the following year, when Heather returned from a semester abroad in Wales and found herself living in the same apartment building as Jeb. They soon "bonded over watching The Office, movie marathons, and trying new pasta dishes for dinner dates," says Heather. When Jeb proposed in July 2020—with John Legend's "Stay With You" playing on his laptop—they did a lot of celebrating and very little planning as they waited to see what the pandemic held. At the start of 2021, they began thinking about their wedding in earnest. Heather, a hairstylist at Little Moon Salon in Columbia, wanted a Bridgerton-esque, English-countryside aesthetic, with timeless and romantic décor. She started scouring shops and found a vintage naval desk for their remembrance table and turned old windowpanes from her childhood home into
a seating chart.
Jeb, press secretary and director of creative media for former Governor Larry Hogan, had one request: a wedding near the water. The two quickly fell in love with Great Oak Manor, a wedding venue and B&B in the historic village of Chestertown along Maryland's Eastern Shore. And they had the entire place all weekend for maximum celebrating with their 50 friends and family who had gathered for the wedding.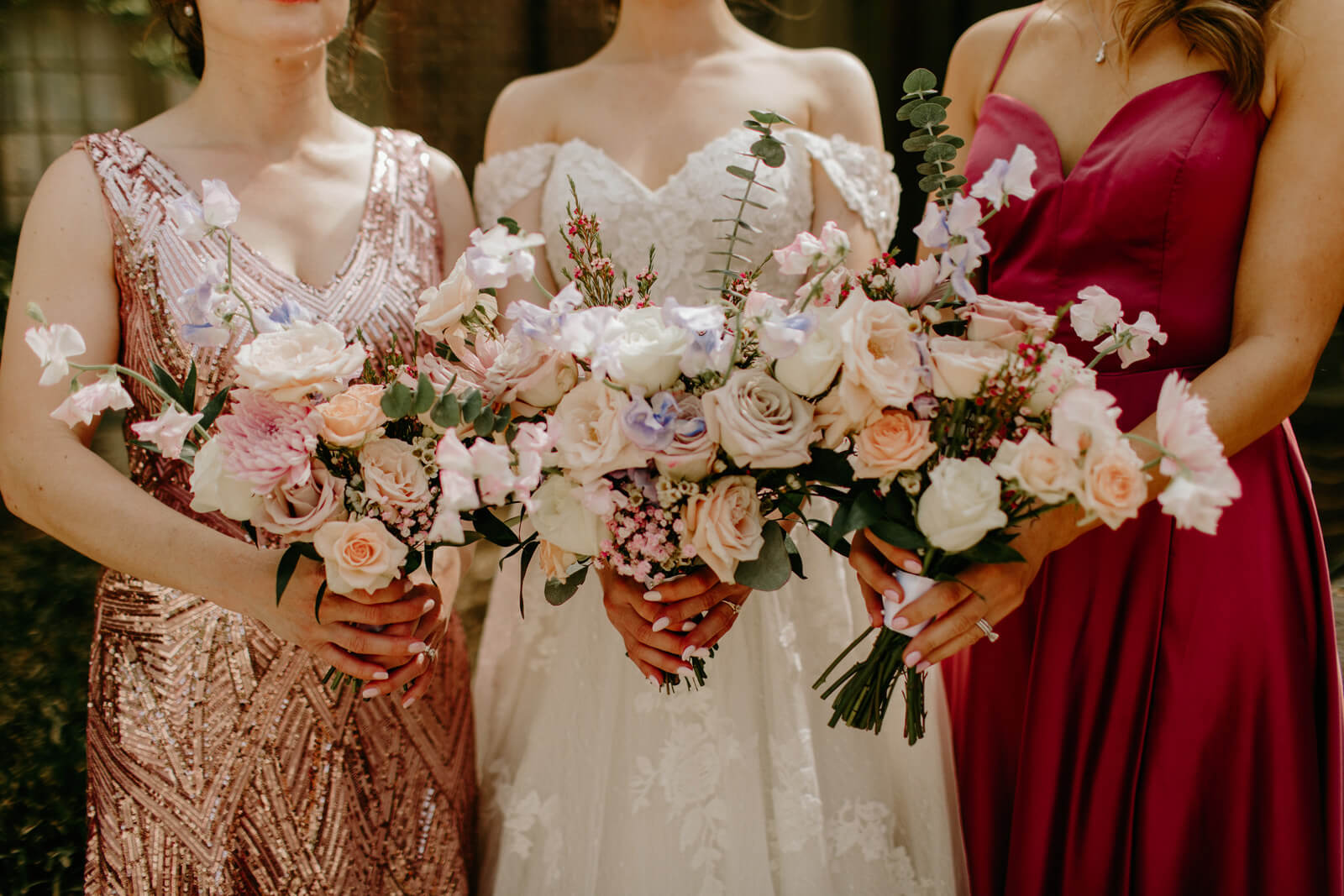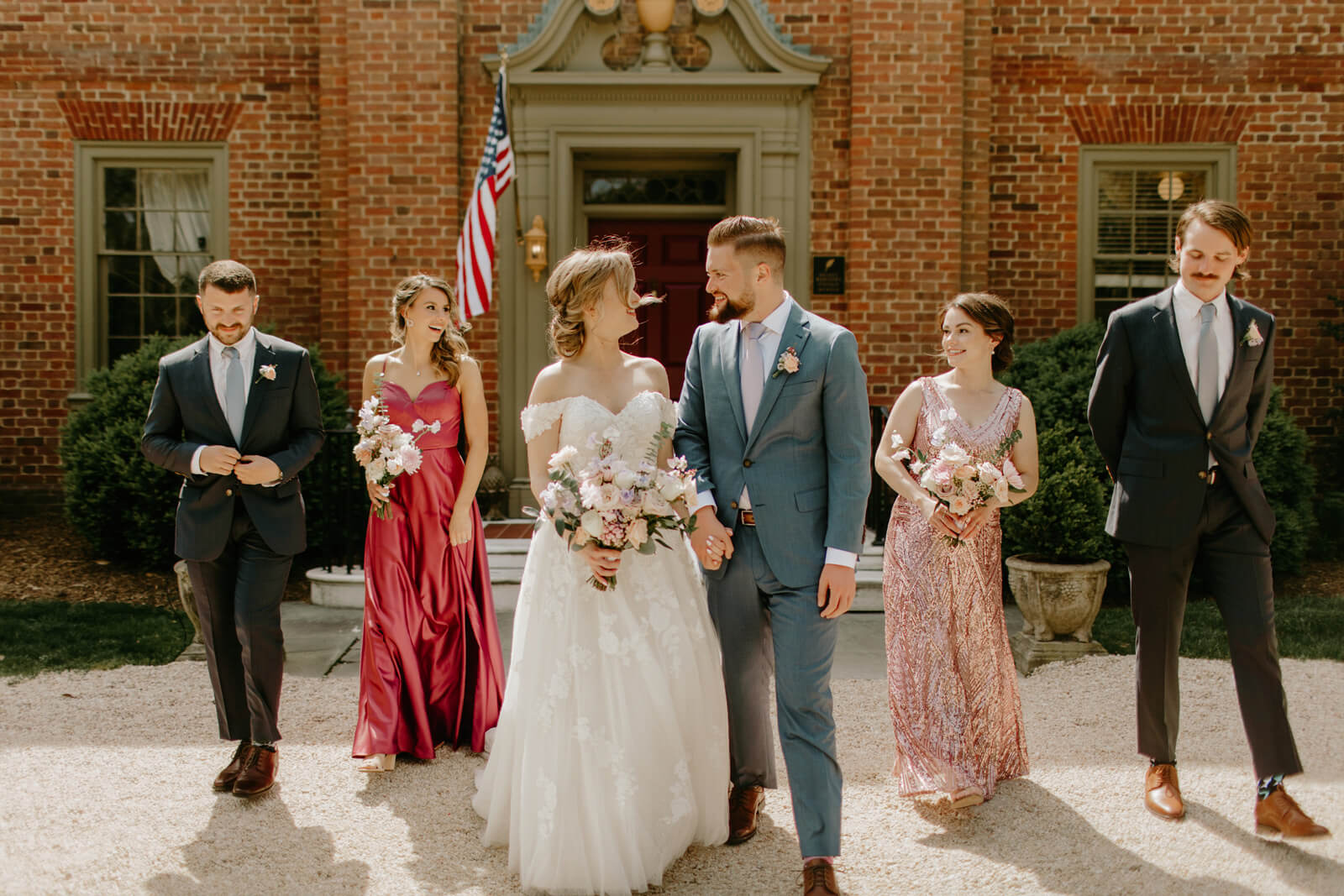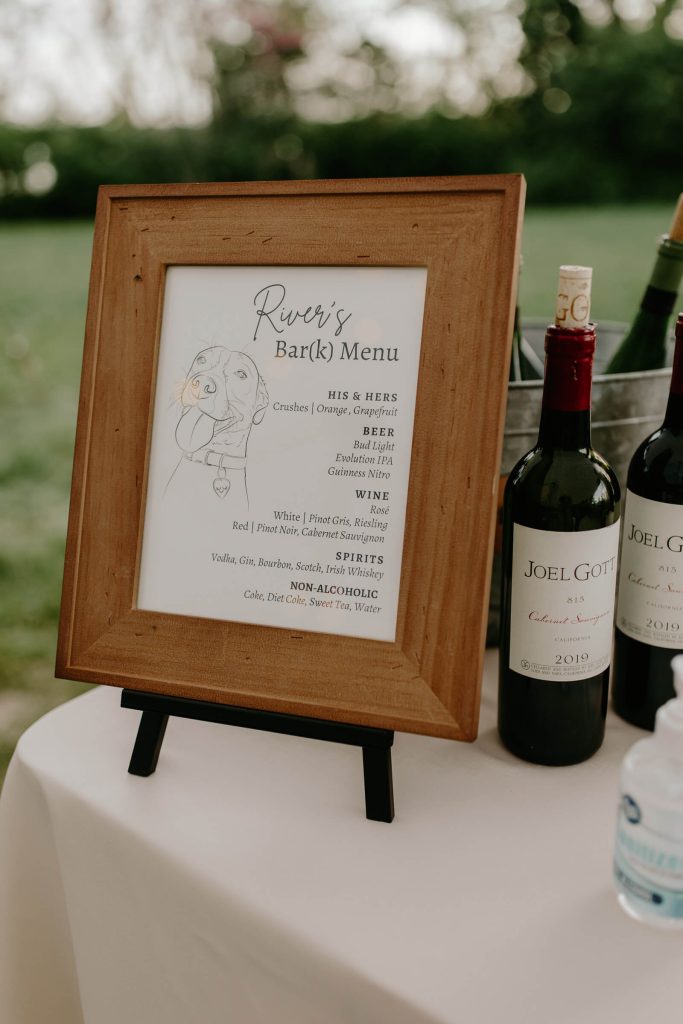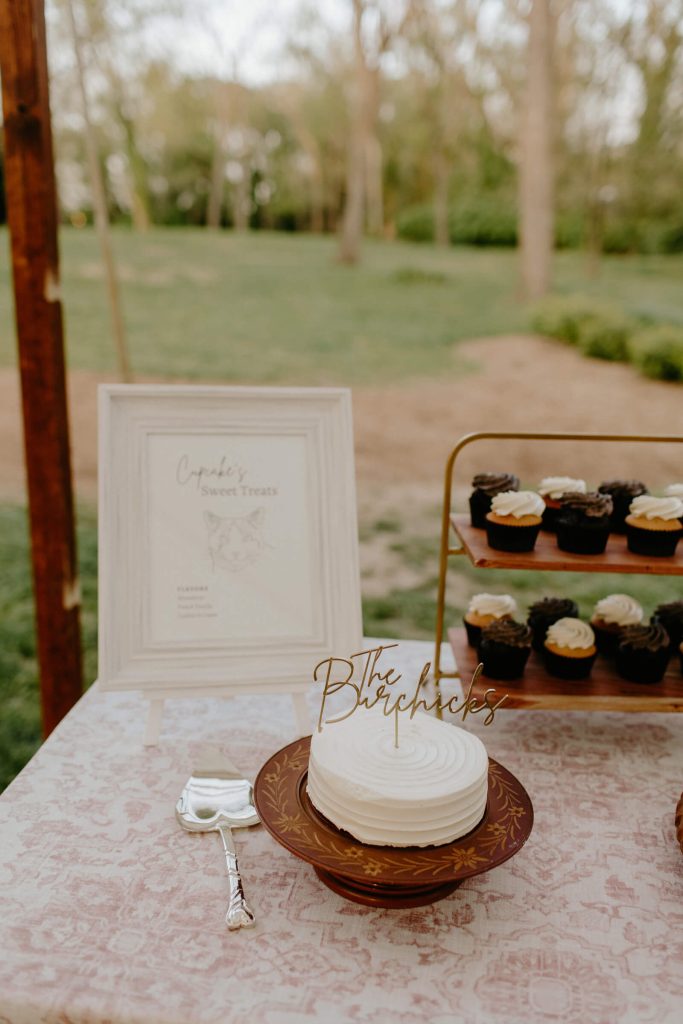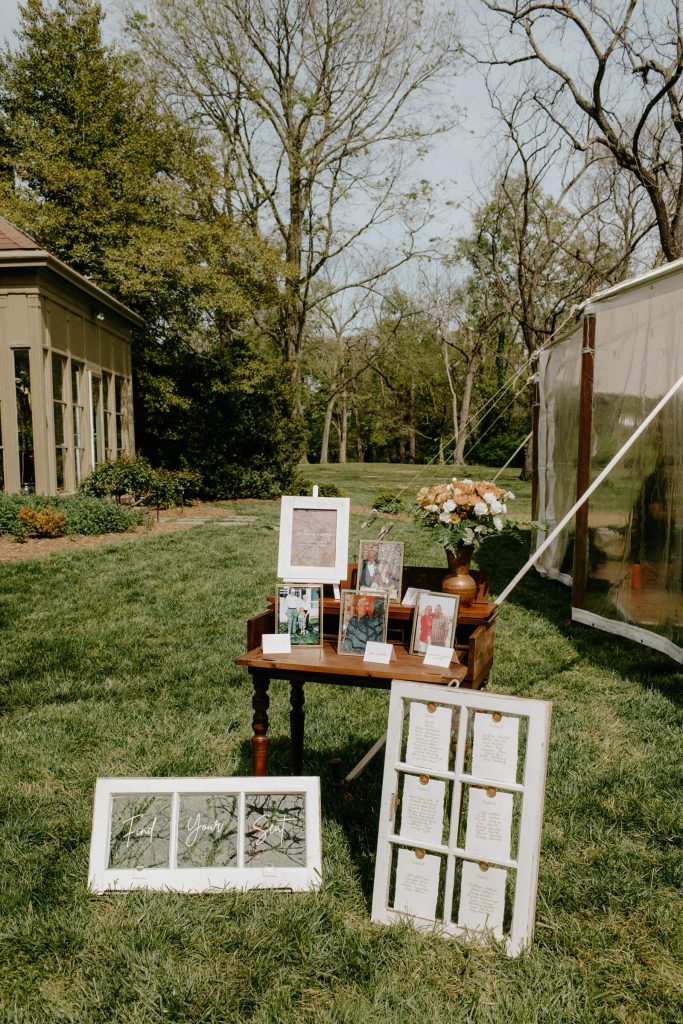 After spending a majority of their budget on the venue, caterer, and rentals, they decided it would be best to hire a DJ instead of a band. Heather's family really loves live music—her dad, Jeff Shields, plays trumpet in the Marching Ravens—and so her sister and matron of honor, Holly Gallagher, and her husband, Brian, gifted Heather and Jeb with the Bachelor Boys Band. Guests danced all night and were rewarded with late-night Champagne and French fries.
About halfway through the reception, Heather and Jeb snuck away in a golf cart to pose for some additional portraits at the venue's private beach with their photographer, Madeline Serio. "She knew I was game to do just about anything for a cool shot, and suggested we go in the water," says Heather. She was willing, but Jeb needed a little bit more encouragement. He rolled up his pant legs and Heather hiked up her dress and they ran in together, laughing—the chilly water lapping at their ankles. "We assumed our guests were still back on the dance floor, but they were watching from the gazebo overlooking the beach and cheering us on as we went in," says Heather. "It was such a fun, spontaneous moment that we'll never forget."