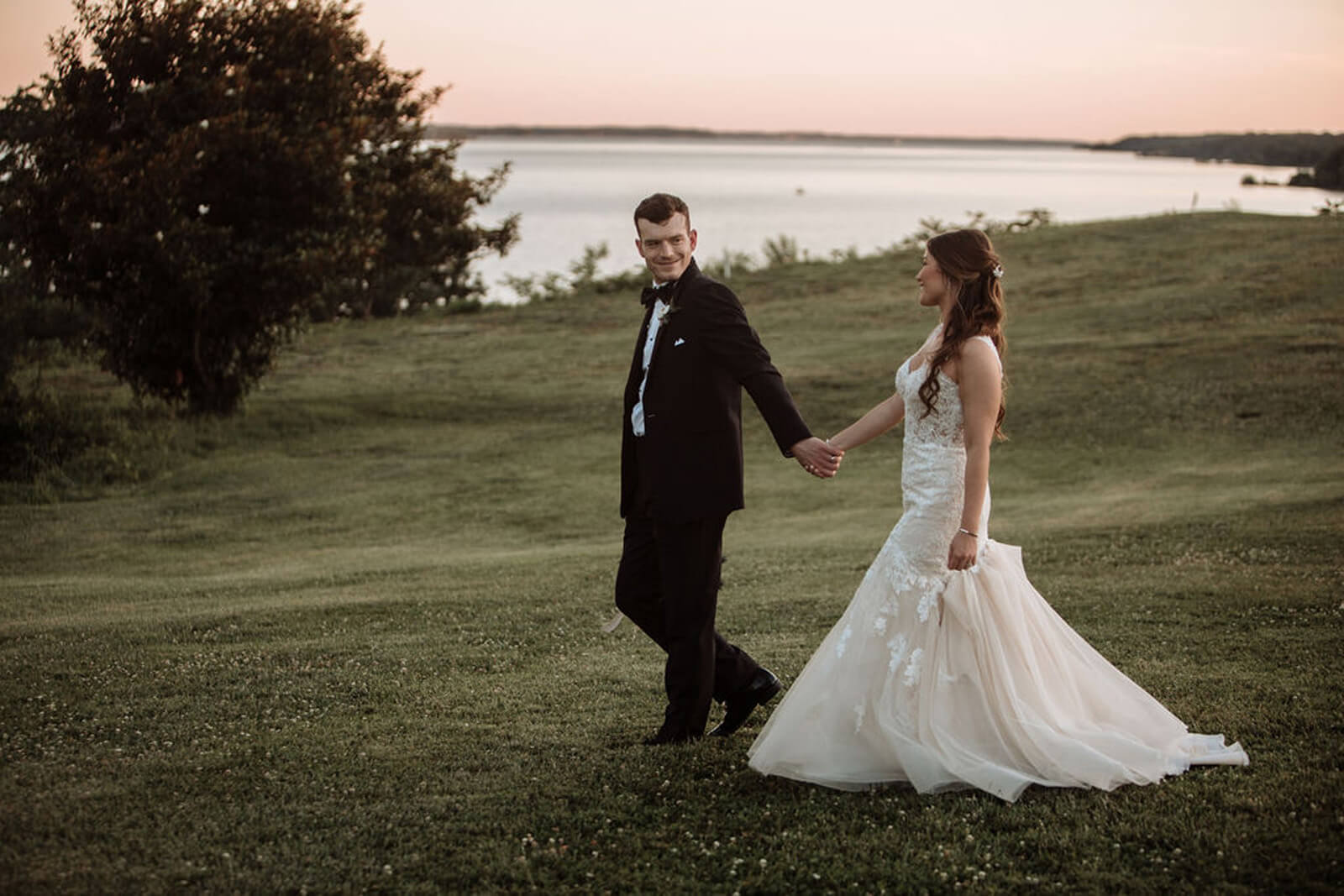 Occupations Nurse Practitioner and Accountant
Wedding date 6/14/2019
Number of Attendees 155 guests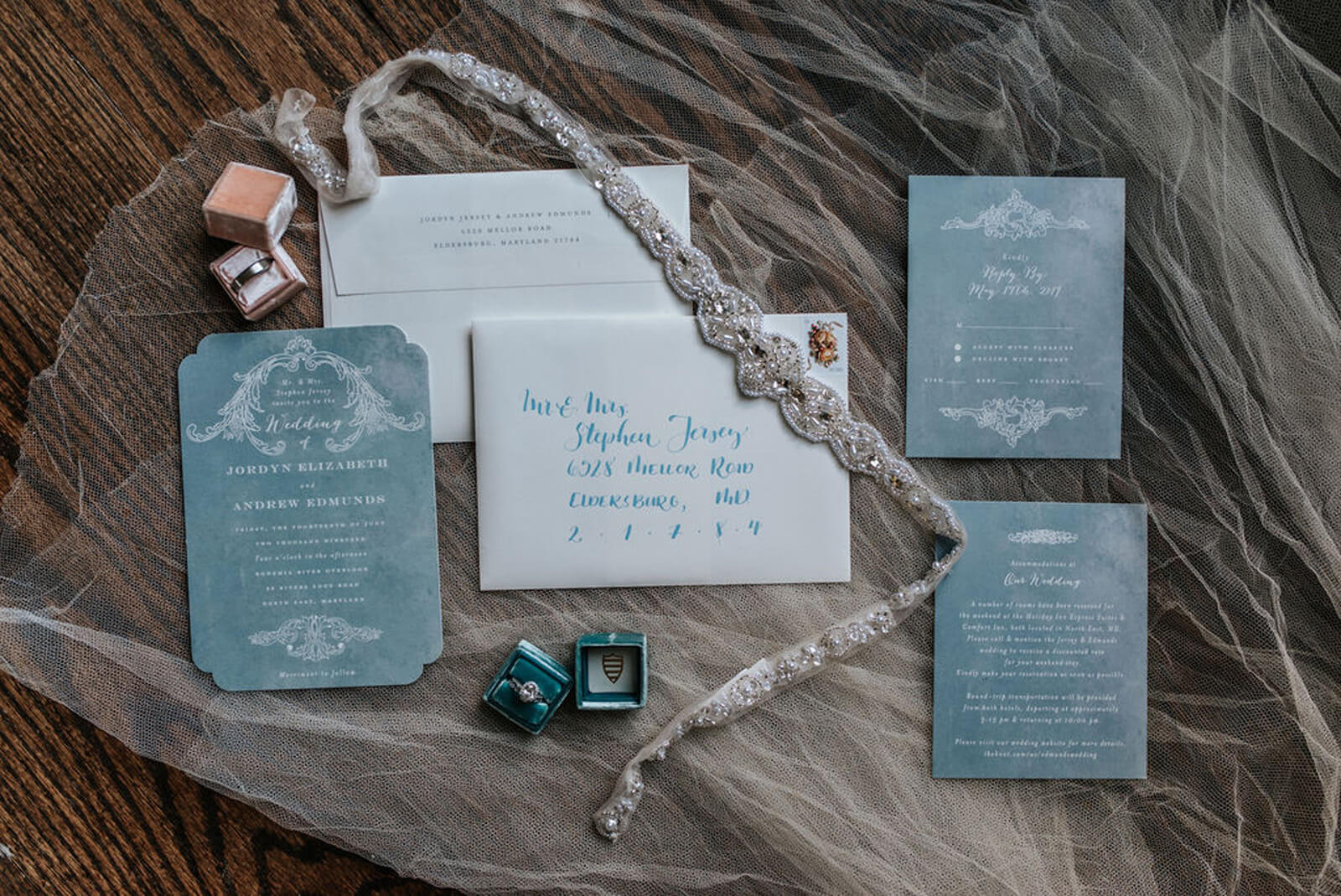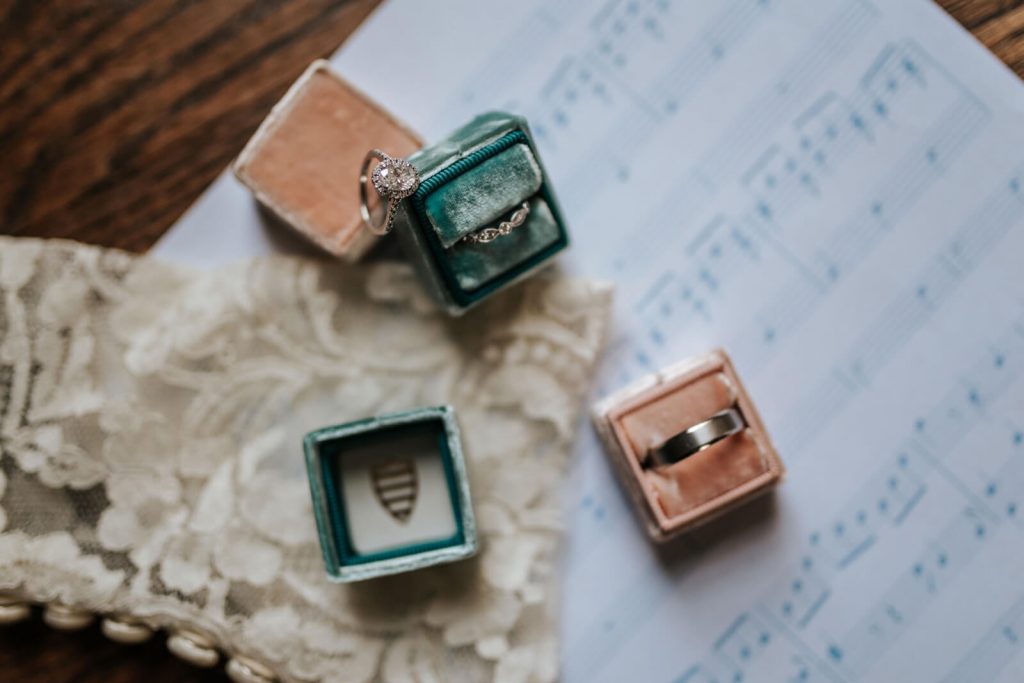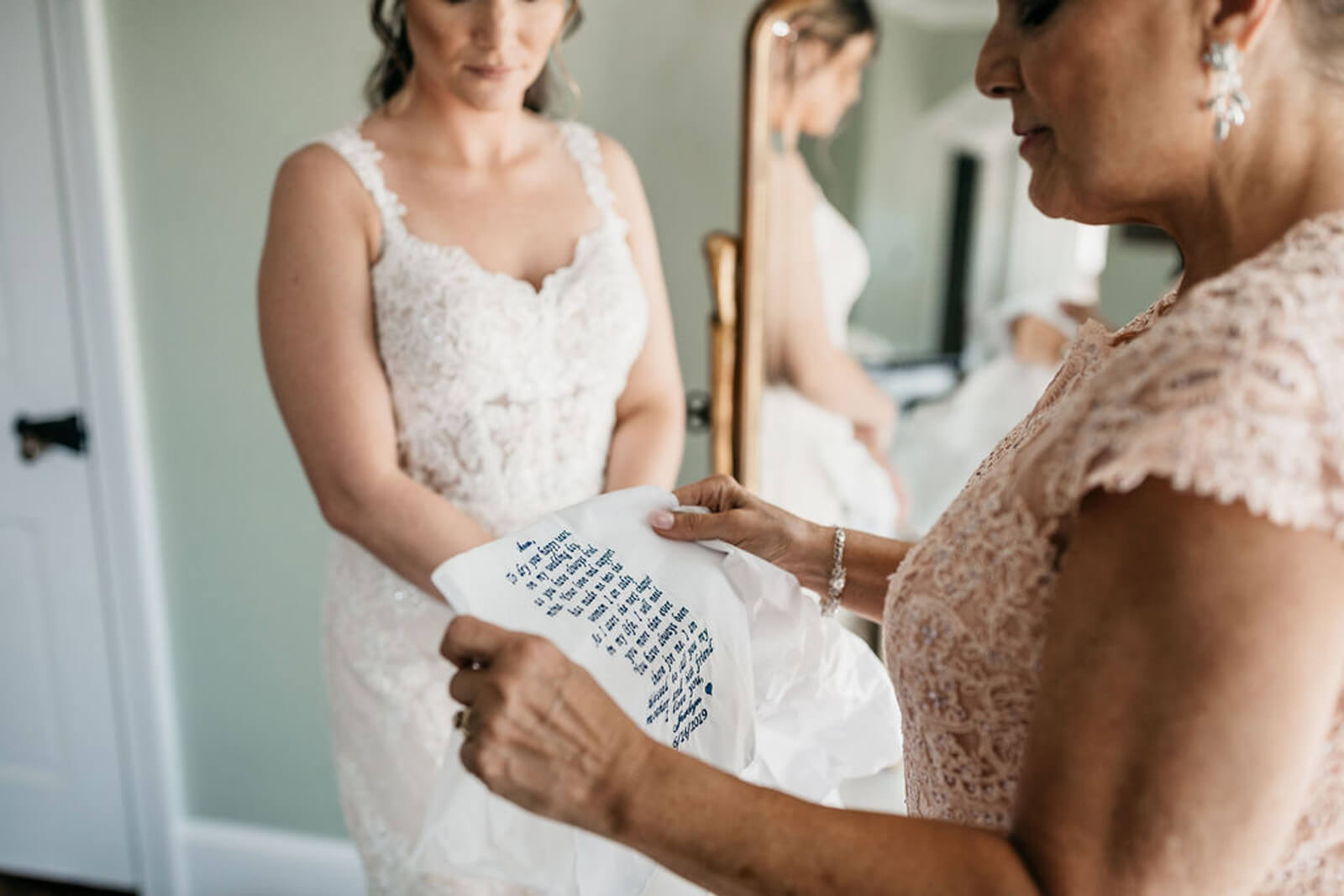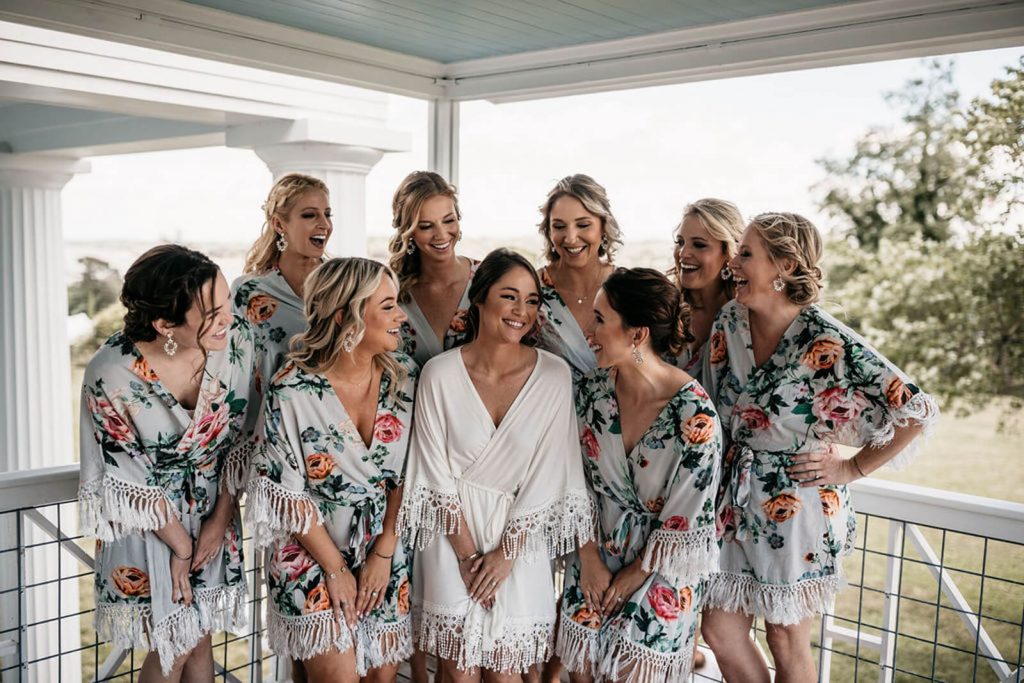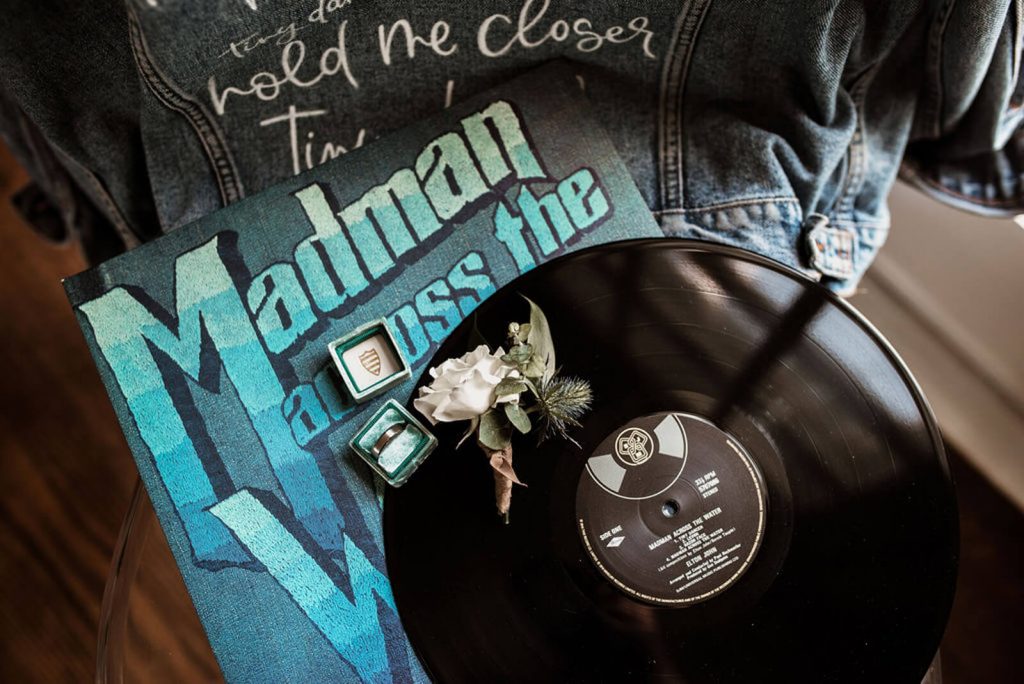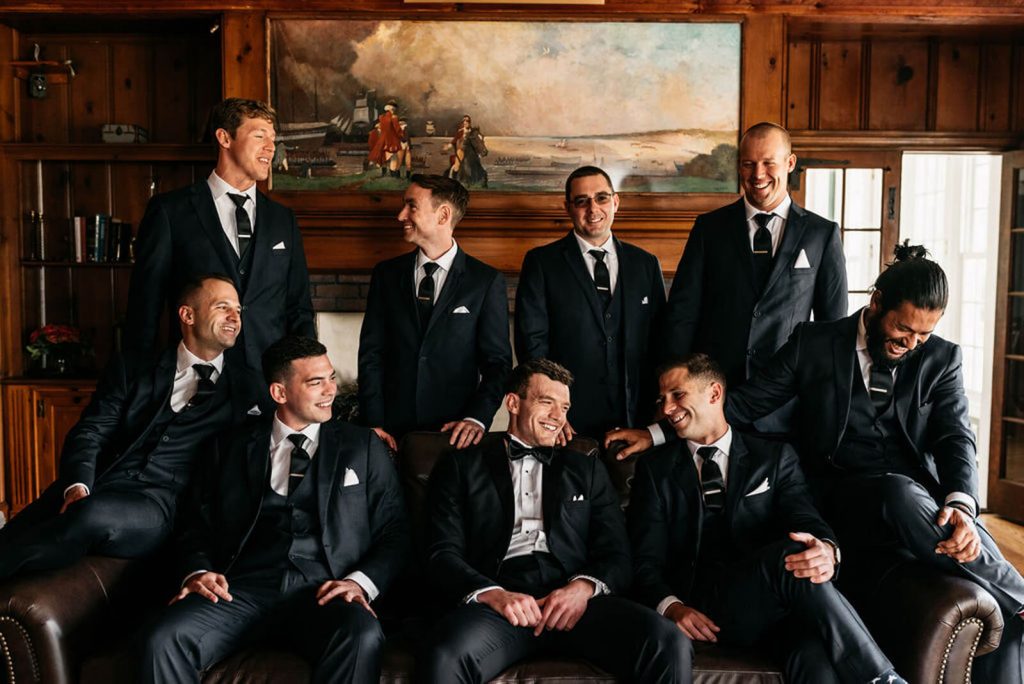 How You Met On a Halloween bar crawl. The bride was dressed as Taco Bell mild sauce and the groom was the wrestler, Randy Macho Man Savage.
The Engagement Andy surprised Jordyn by coming to her family's vacation after saying he couldn't attend due to work. He called her saying that a package was delivered to the beach house and when Jordyn went outside he was down on one knee. The family all celebrated afterwards.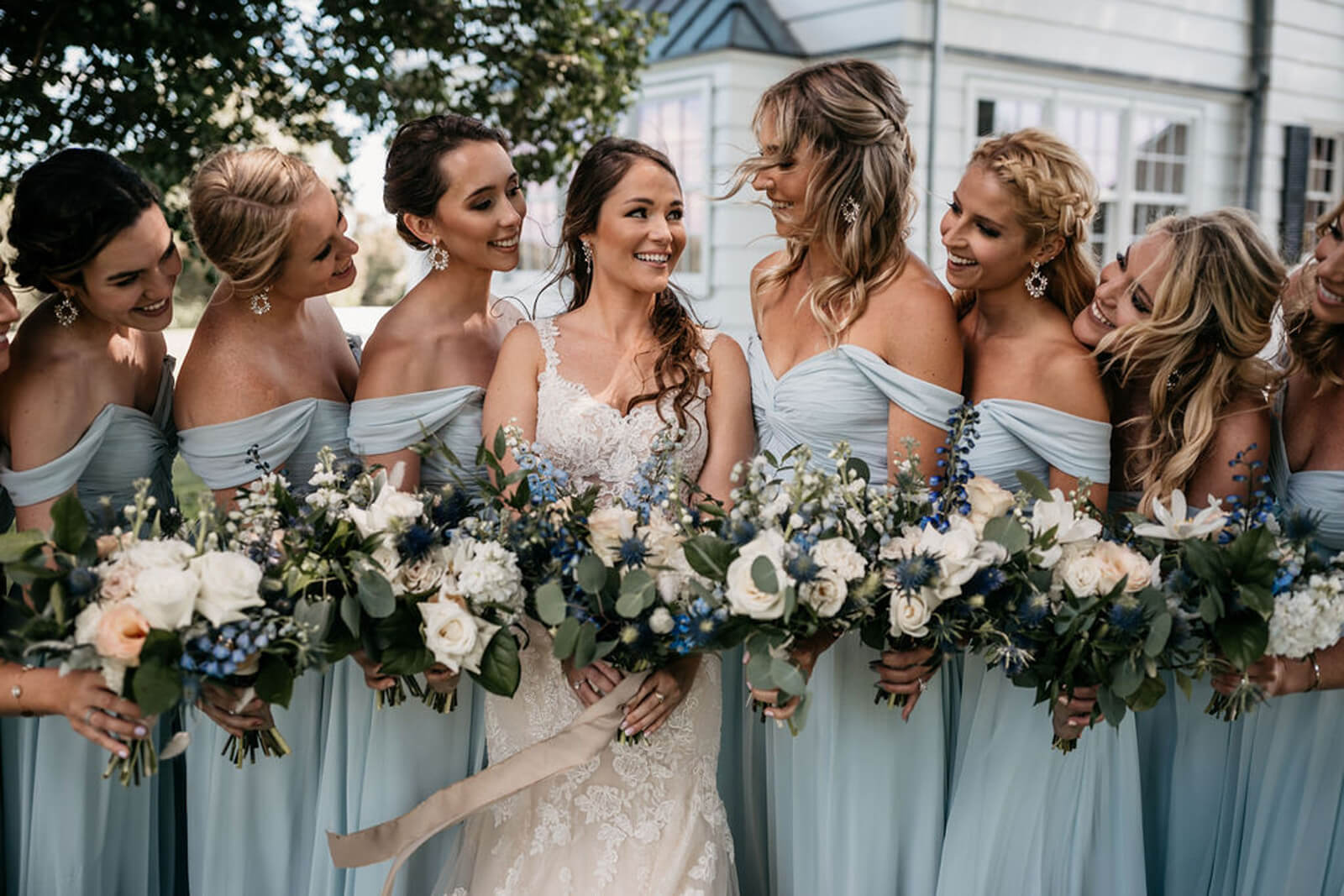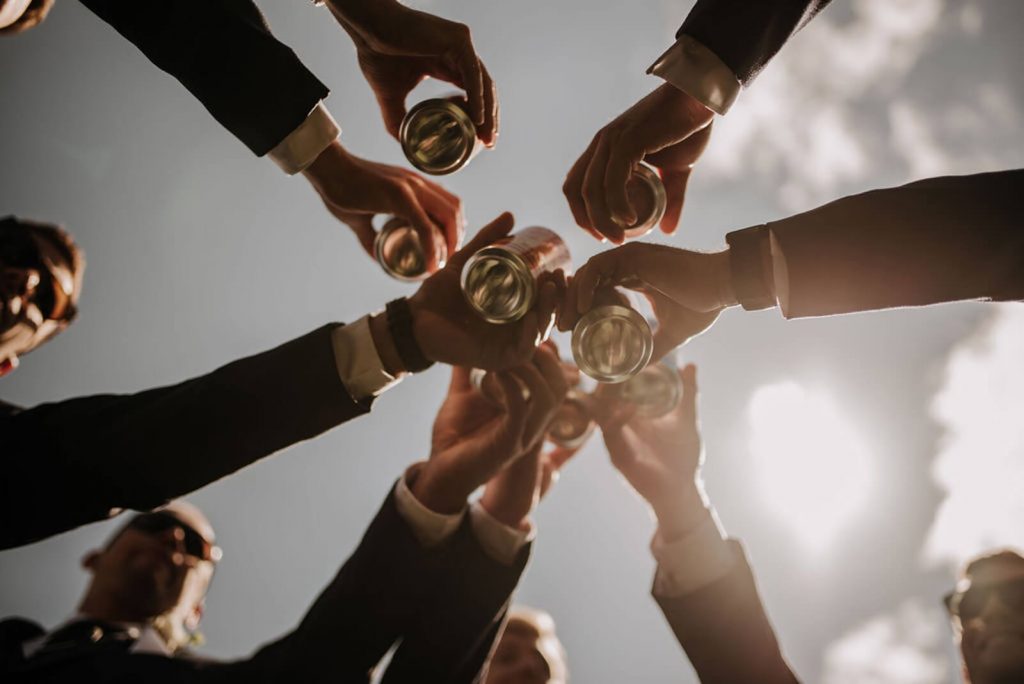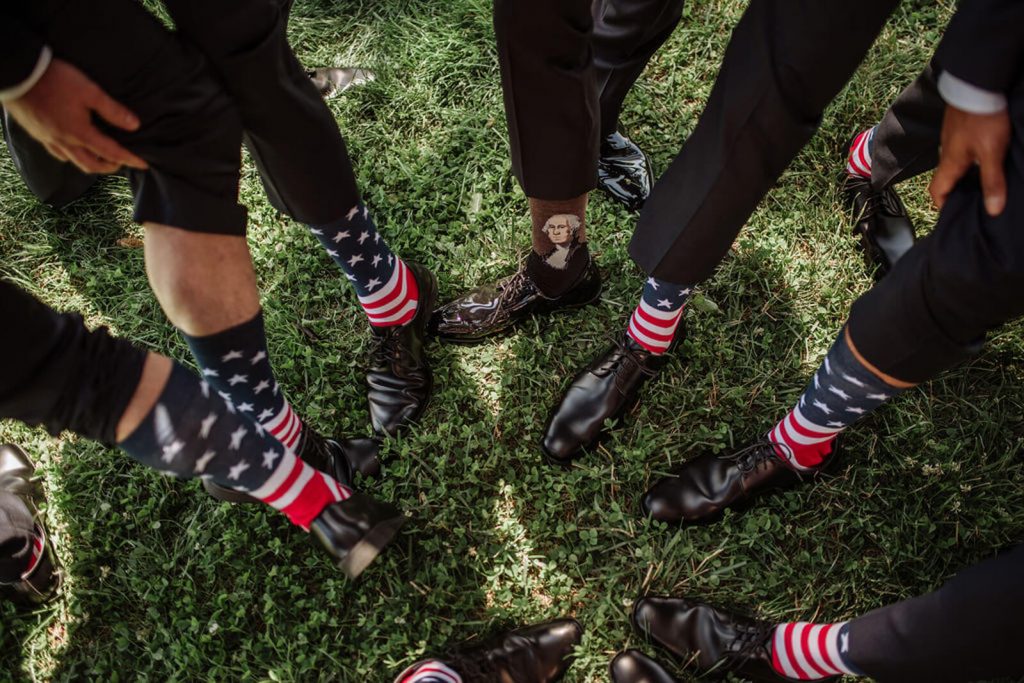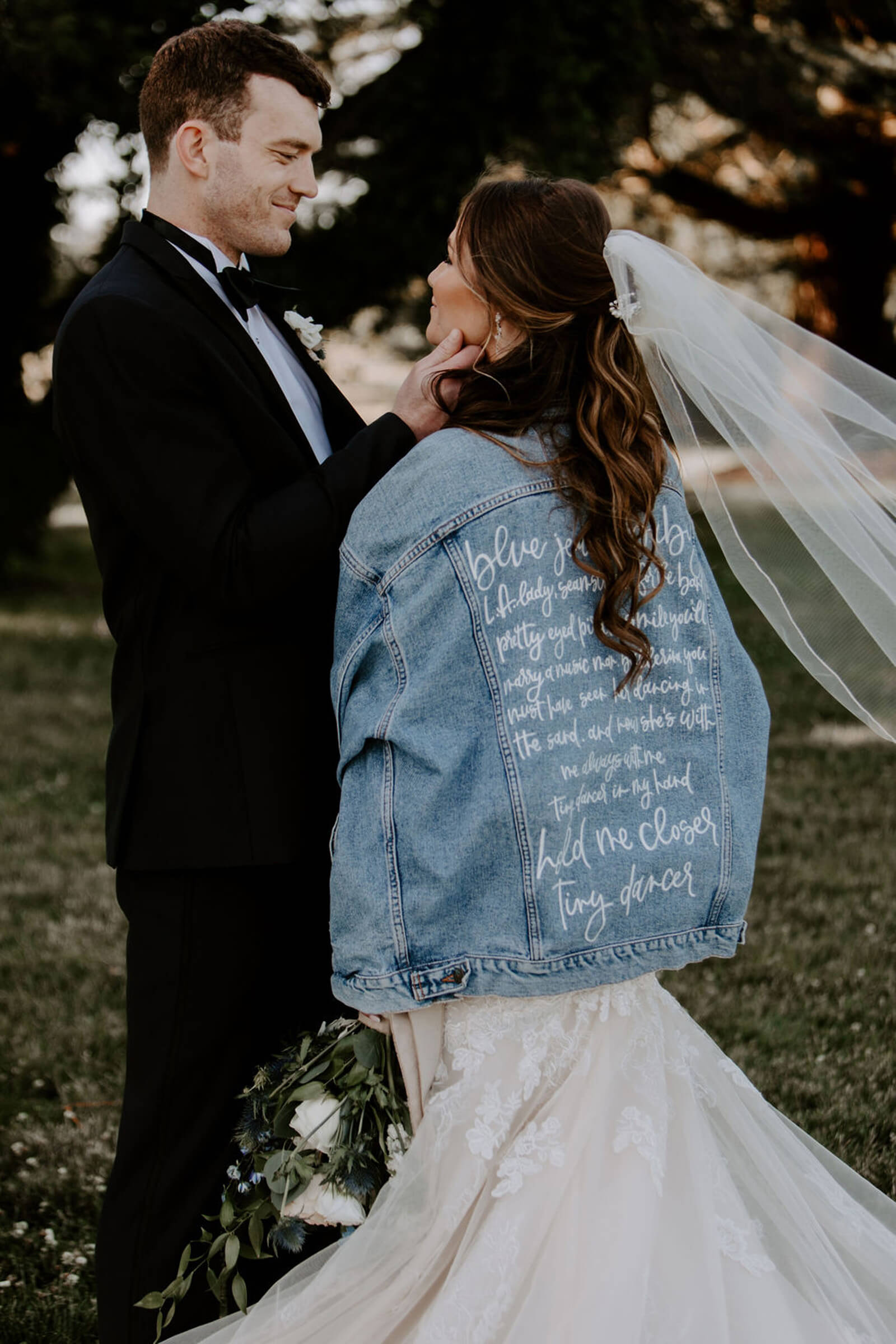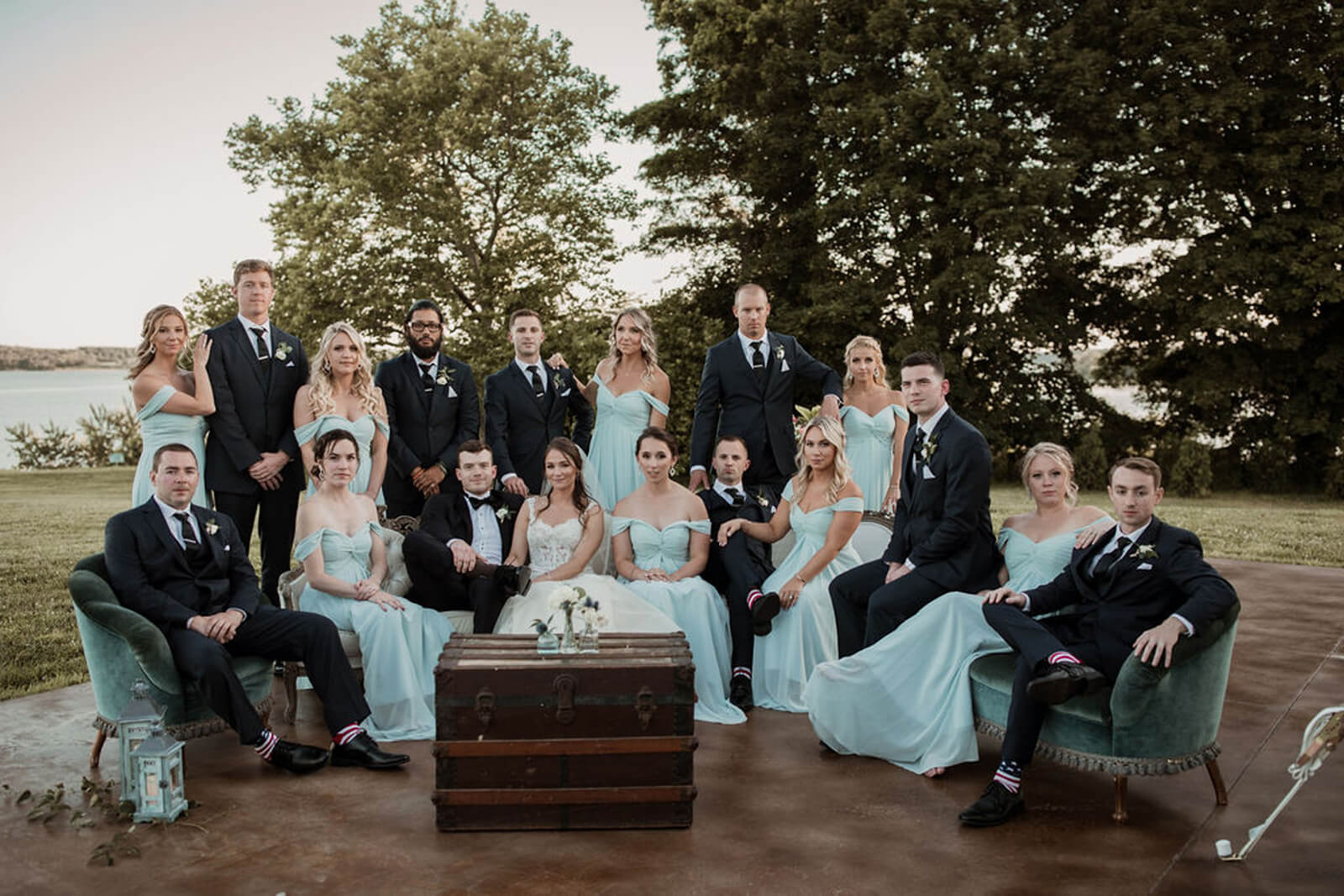 Wedding Design Inspiration A whimsical summer evening, garden party.
What Was Unique and Special About Your Wedding Day It was flag day. Our programs were made into little flags that people waved as we walked down the aisle. Stunning weather, no clouds in the sky. We also had a wine box that was part of our ceremony. Both of us wrote letters to one another that are to be opened on our 5th year anniversary. The officiant explained this to our guests and they watched as we placed our letters in the box, locking it shut. This box will stay in our living room as a reminder of our love for one another. Over the next five years, if we suffer from hardships and fighting, the box can be opened and the wine drank, and we will reminisce on why we decided to be married in the first place.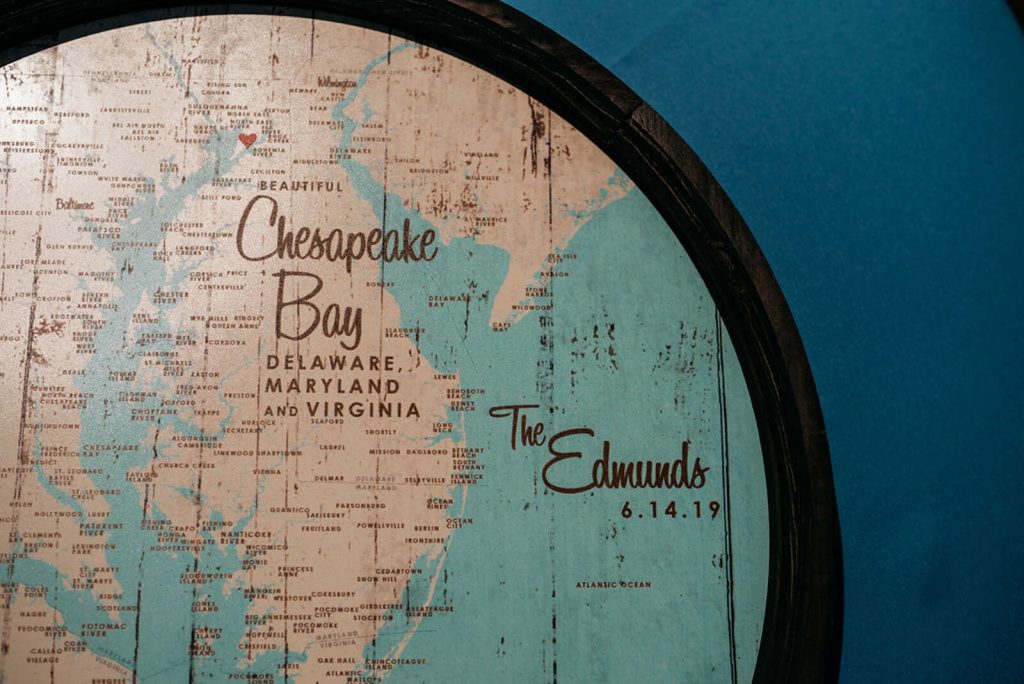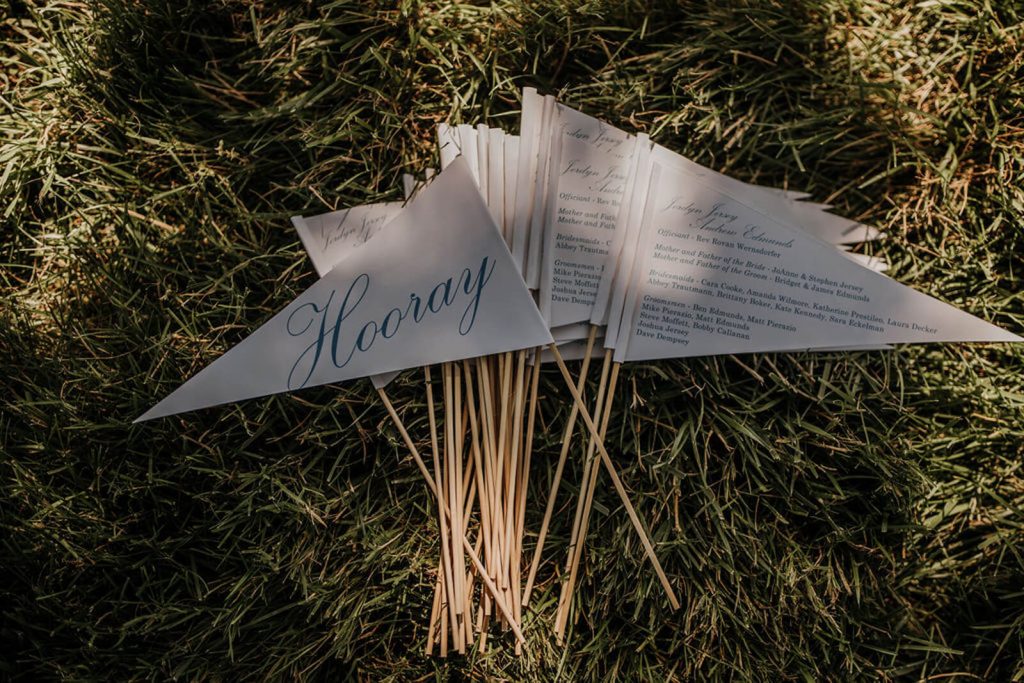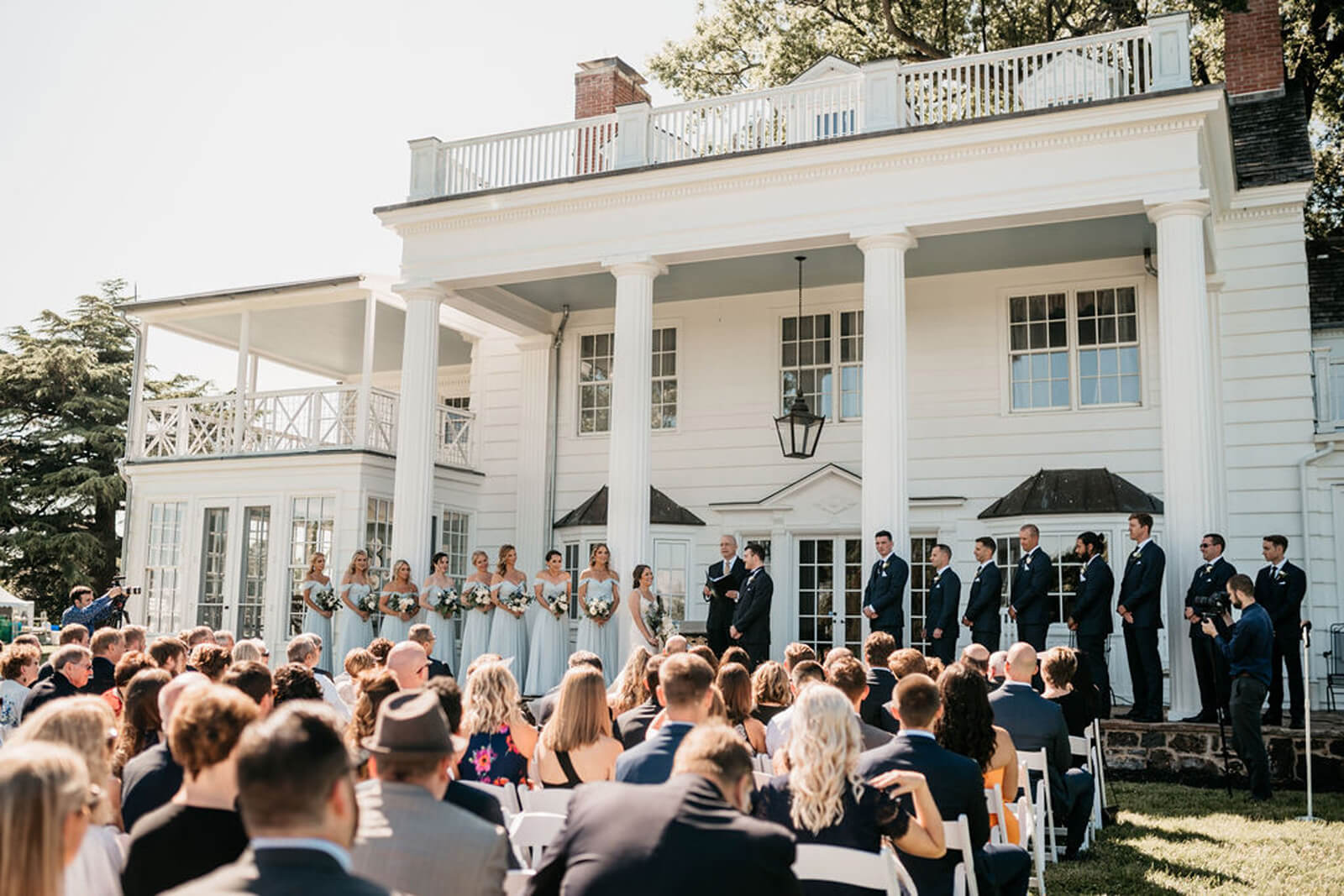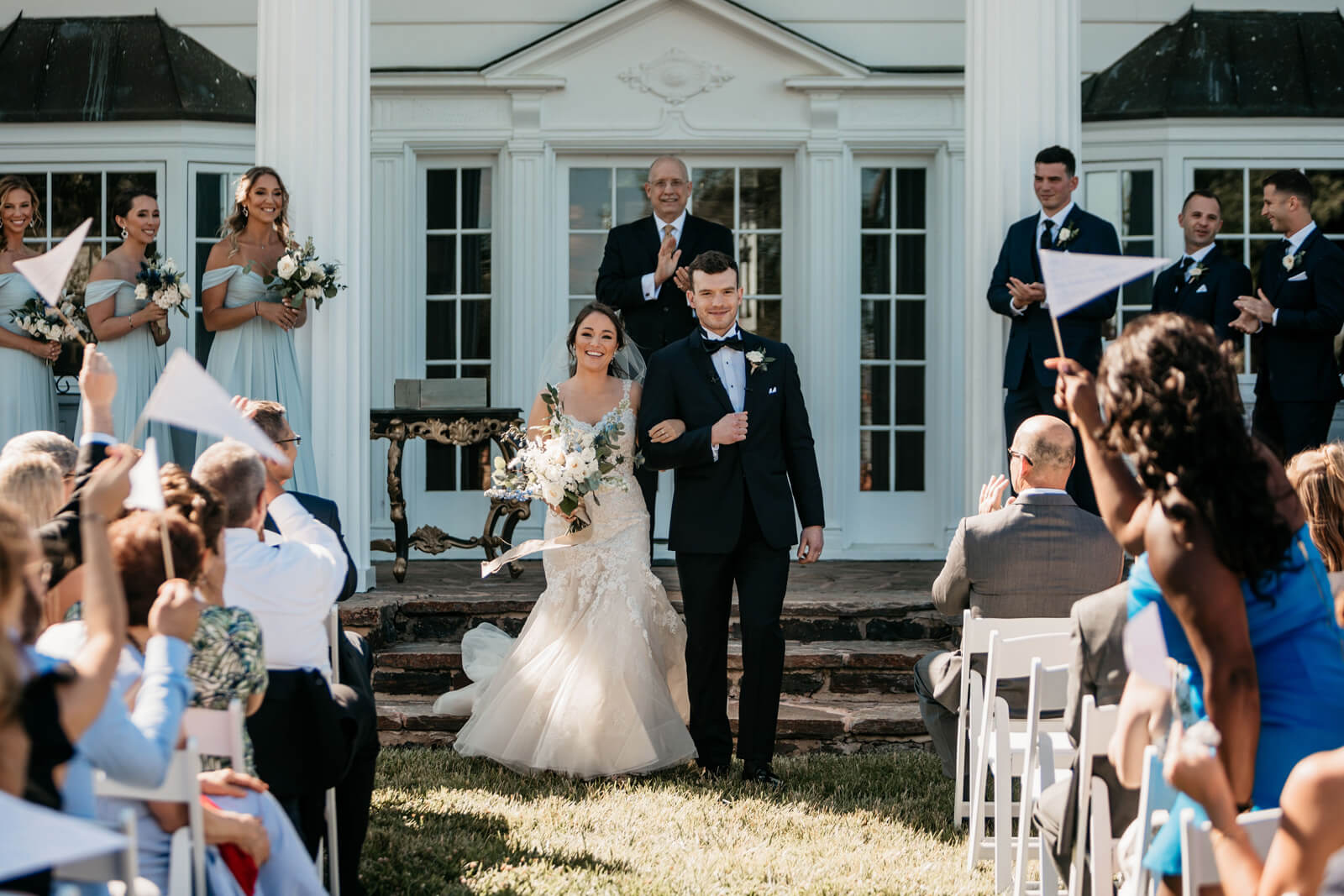 Favorite Details The bride's bouquet had her grandmother's lace from her wedding dress and the song the bride walked down to was played during her mother's and grandmother's weddings, too.
Most Unexpected Event On Your Wedding Day The groom was taken away on the party bus without his bride accidentally. At the after party, the band pulled the groom on stage and started singing, "Where is Jordyn".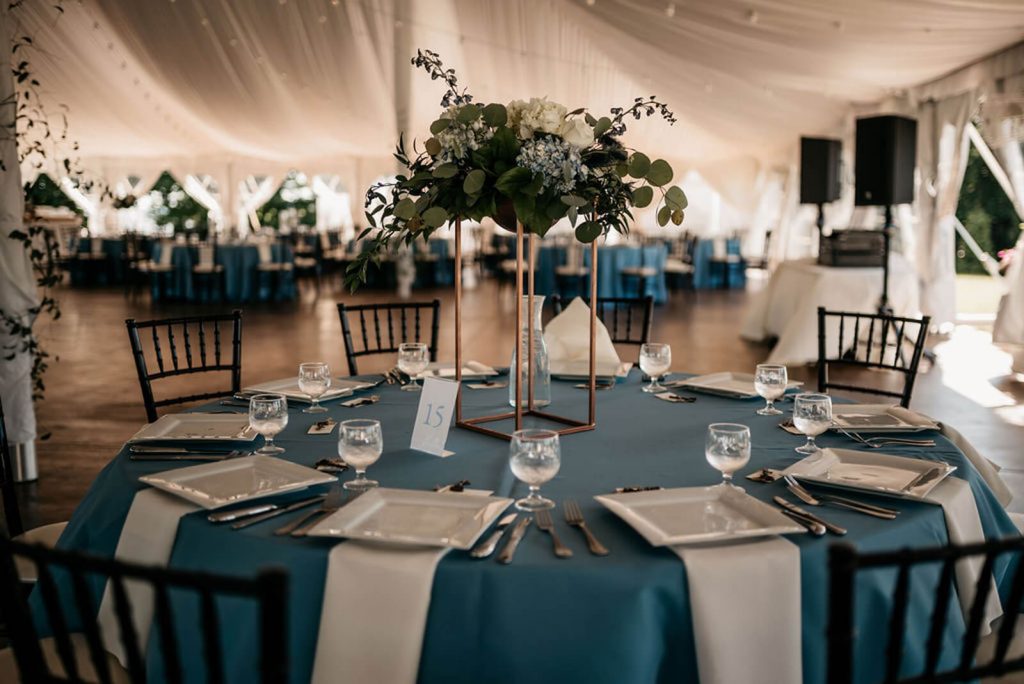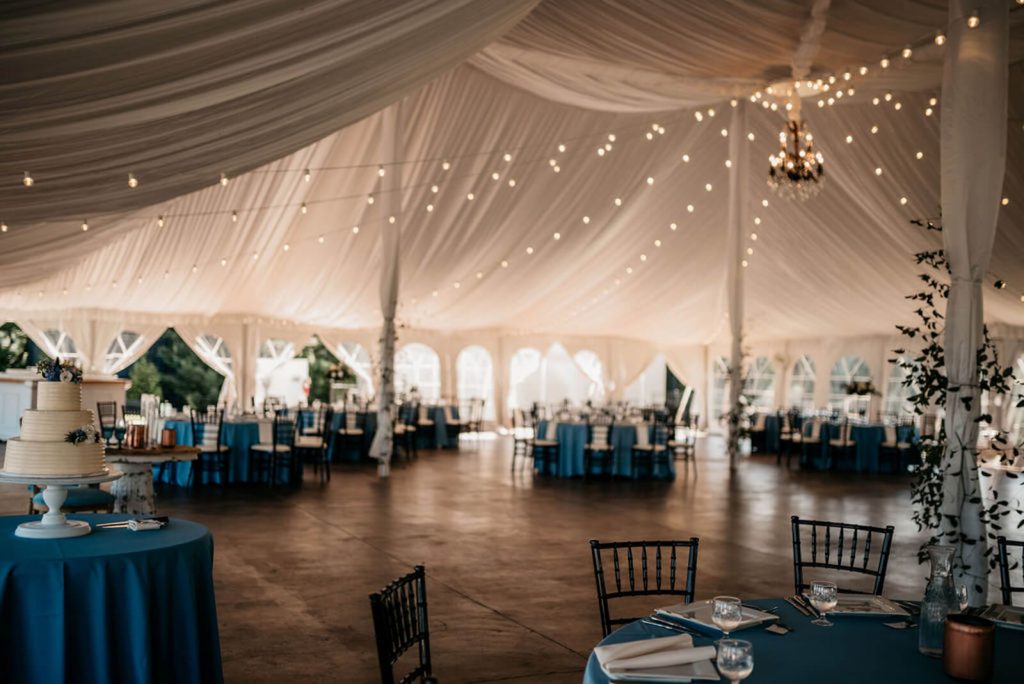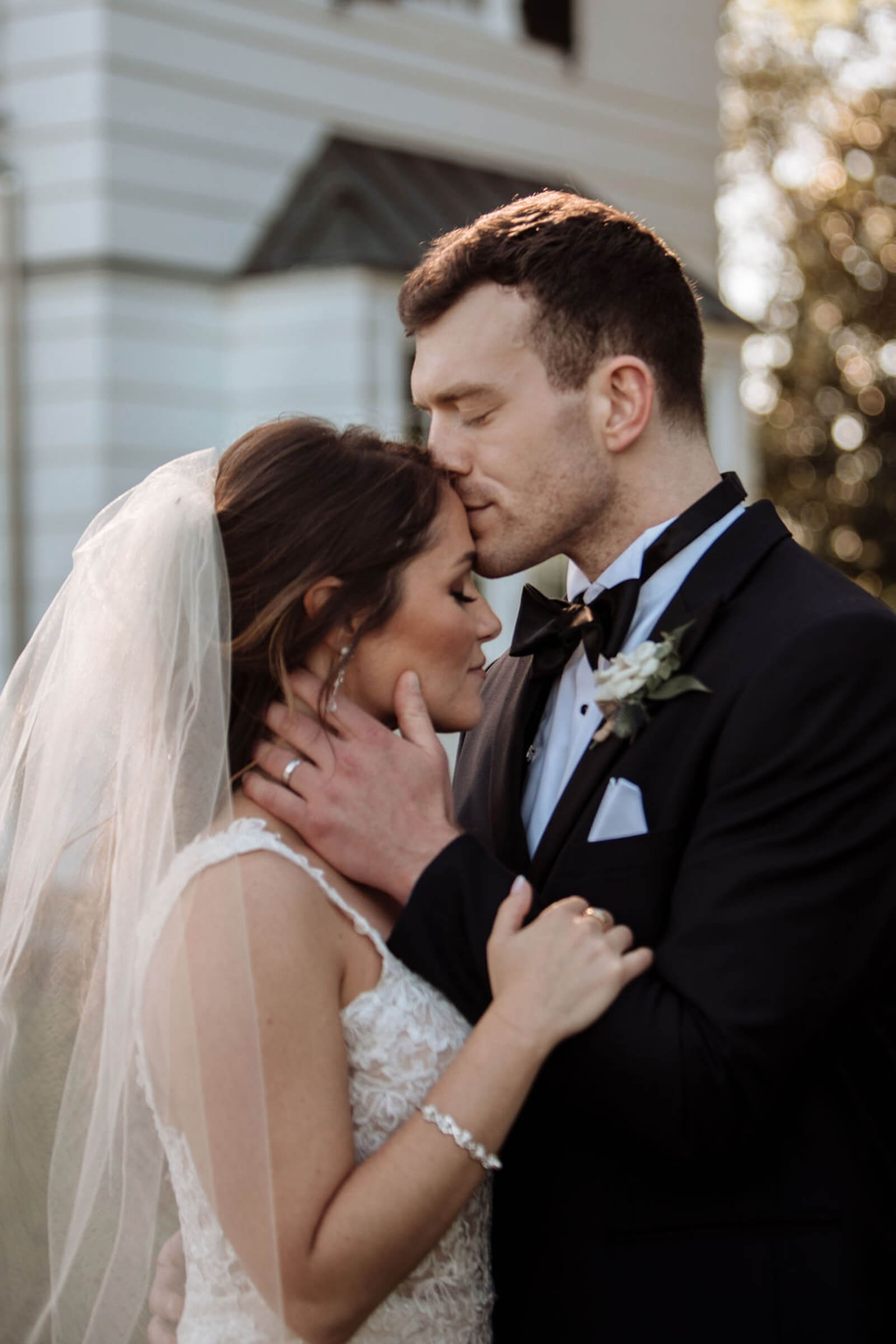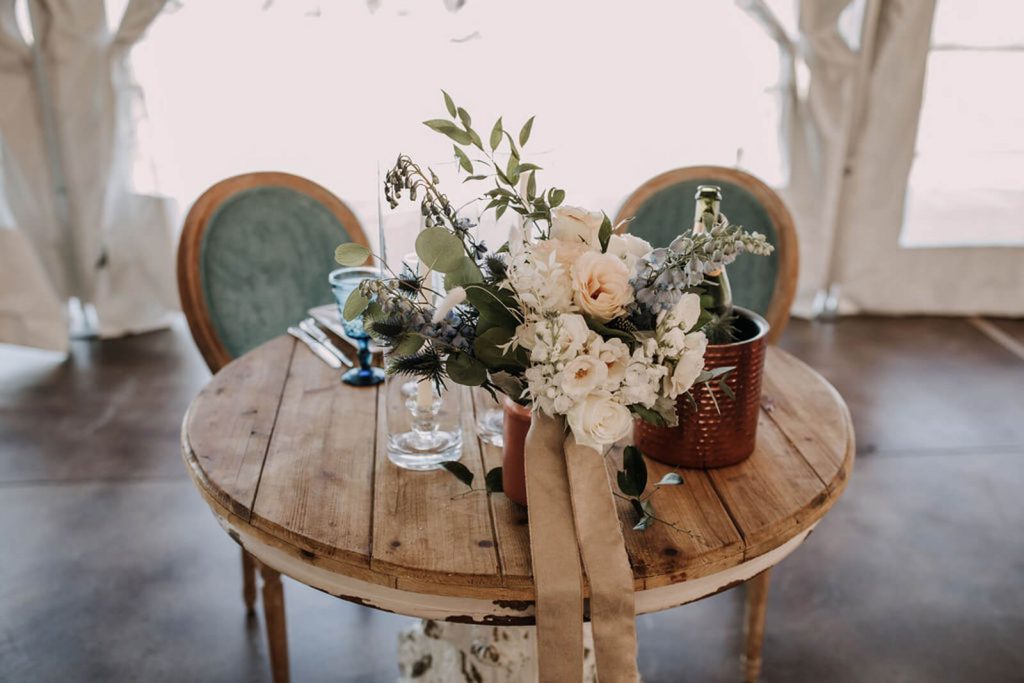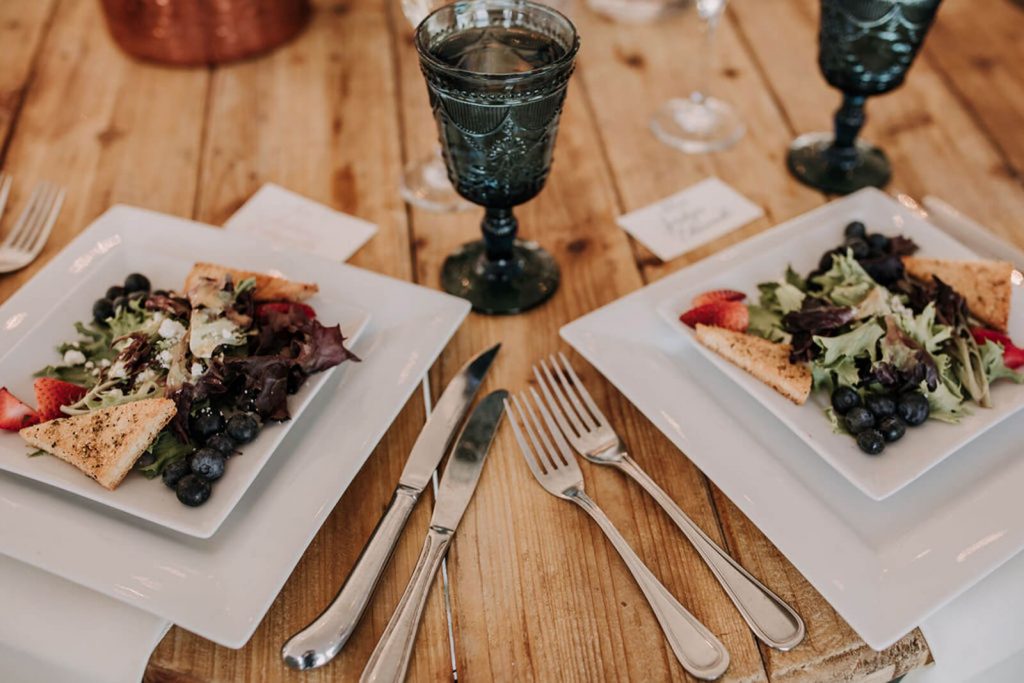 Piece of Advice Really look around at everyone in attendance and think about how much they mean to you and your significant other. It will likely be the only time that all of these people are in the same room celebrating the two of you.