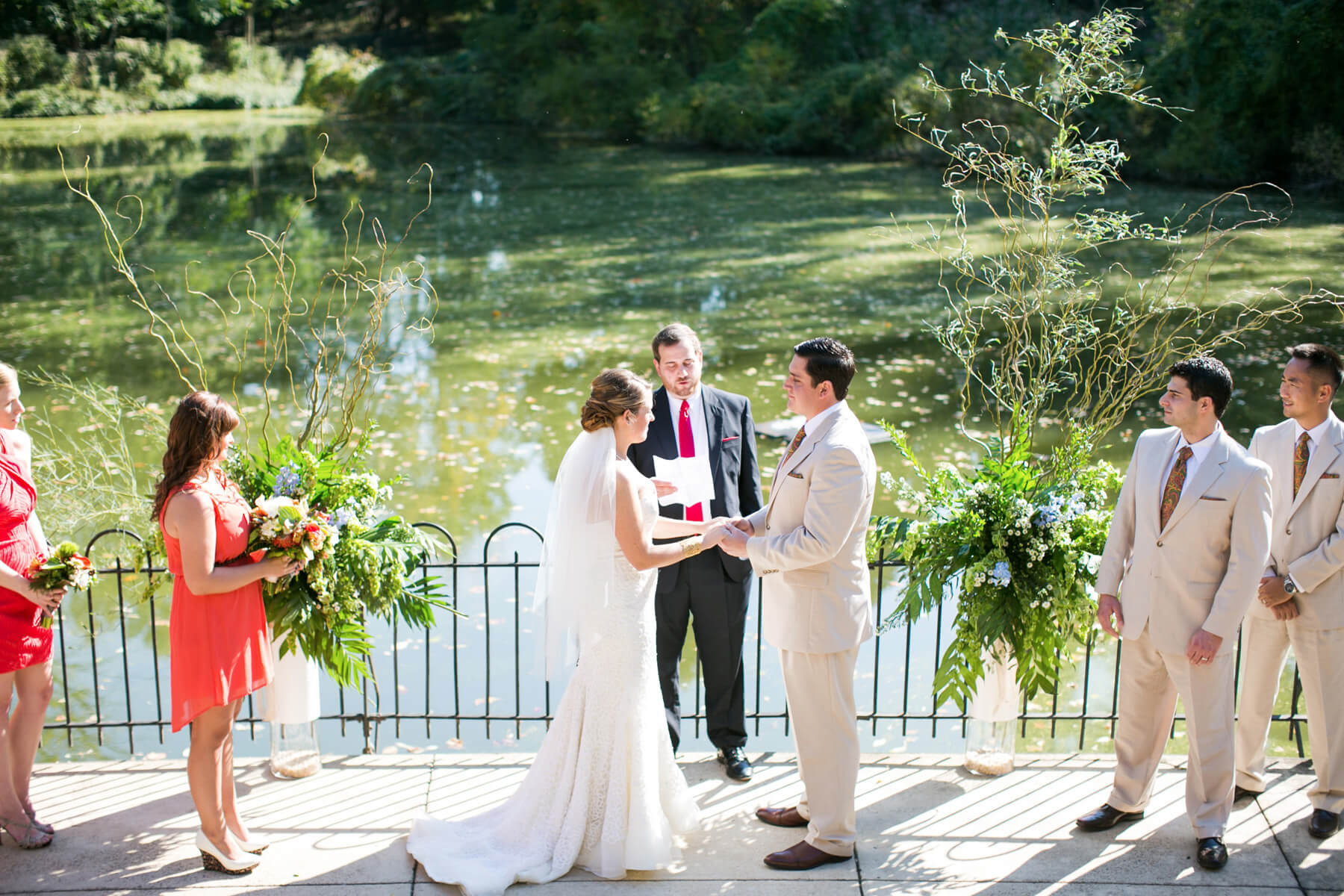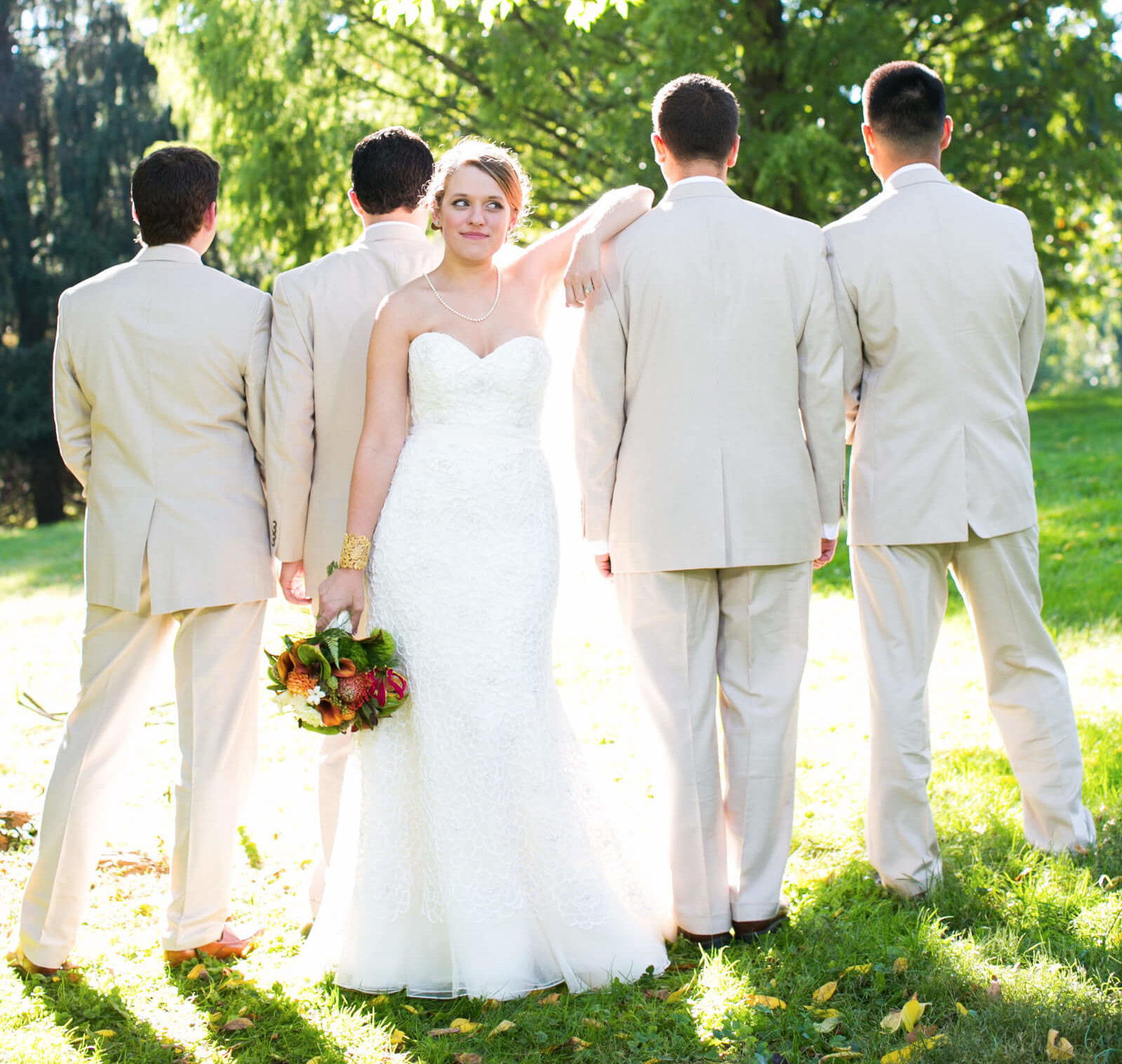 Occupations Lauren is a major gifts and annual fund specialist for the Baltimore Office of Promotion and the Arts; Brennan is a manager for M&T Bank.
Number of Attendees 120
Number of Attendants 8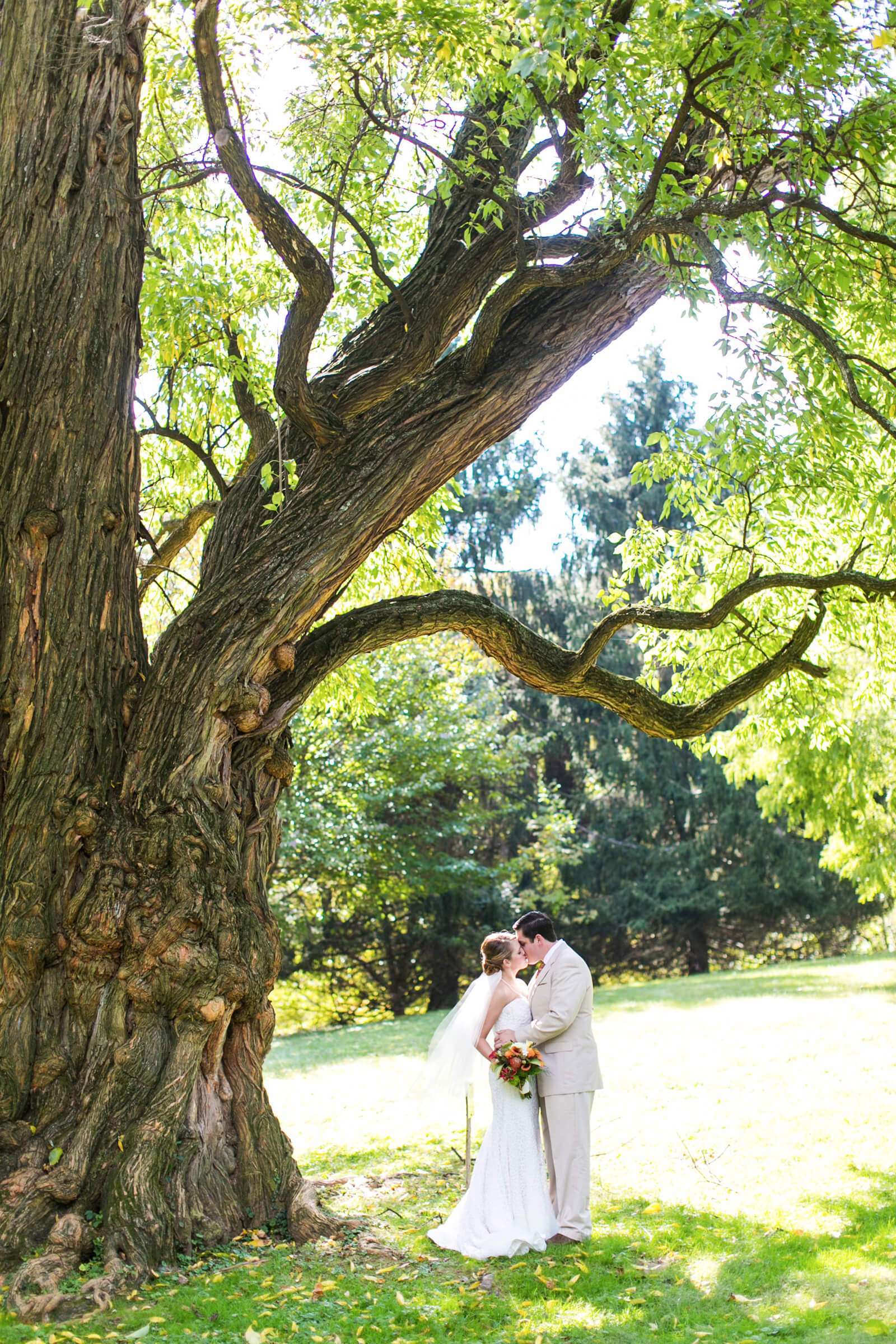 How You Met In Intro to Shakespeare class at the University of Maryland, College Park.
The Engagement Brennan had a terrible flu, and Lauren had to leave for a work trip for a few nights without him. He was pretty doped up on cold medicine, and told her he had something she needed to wear while she was gone, and then pulled out a ring. Brennan is a little foggy on the details, but has no regrets.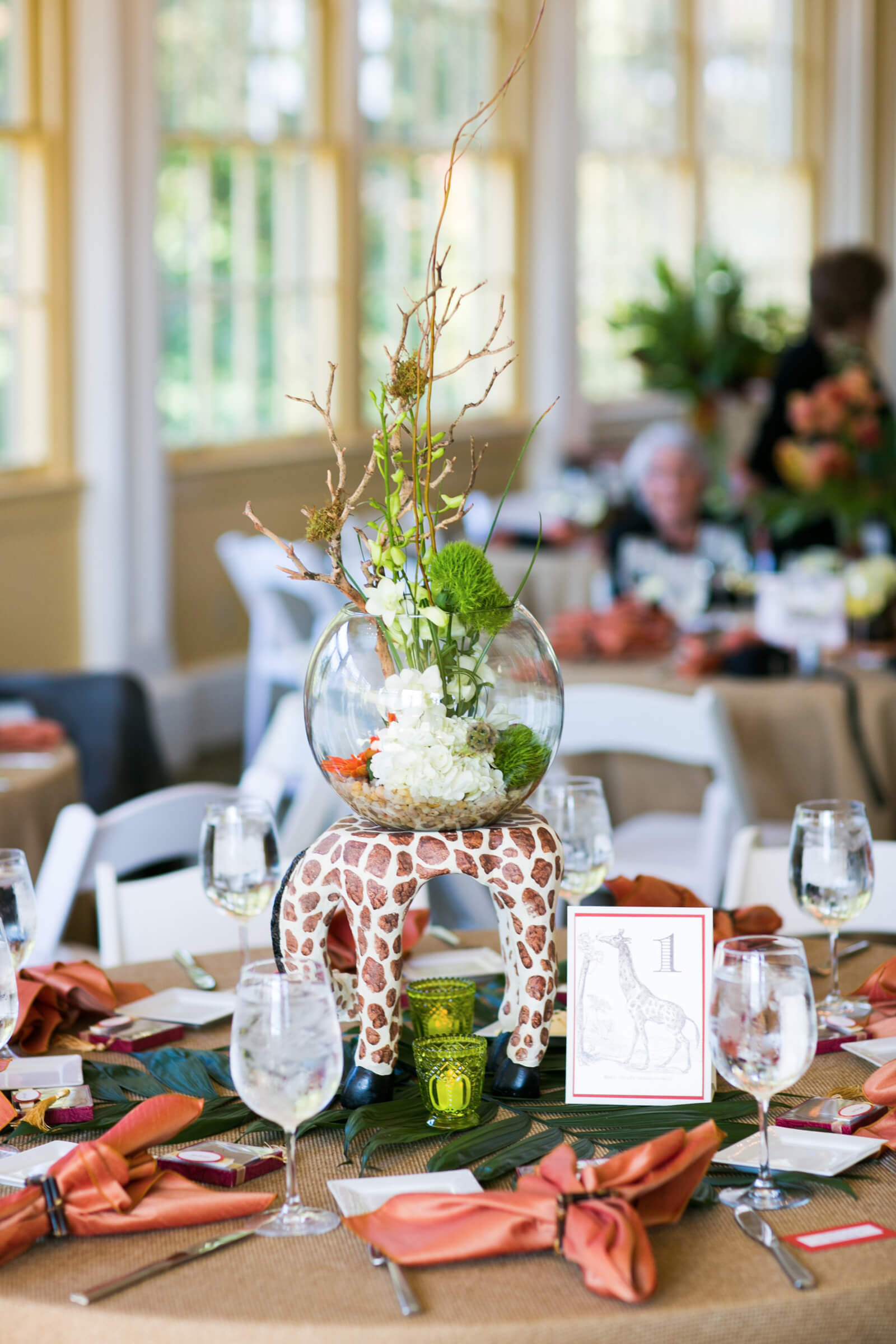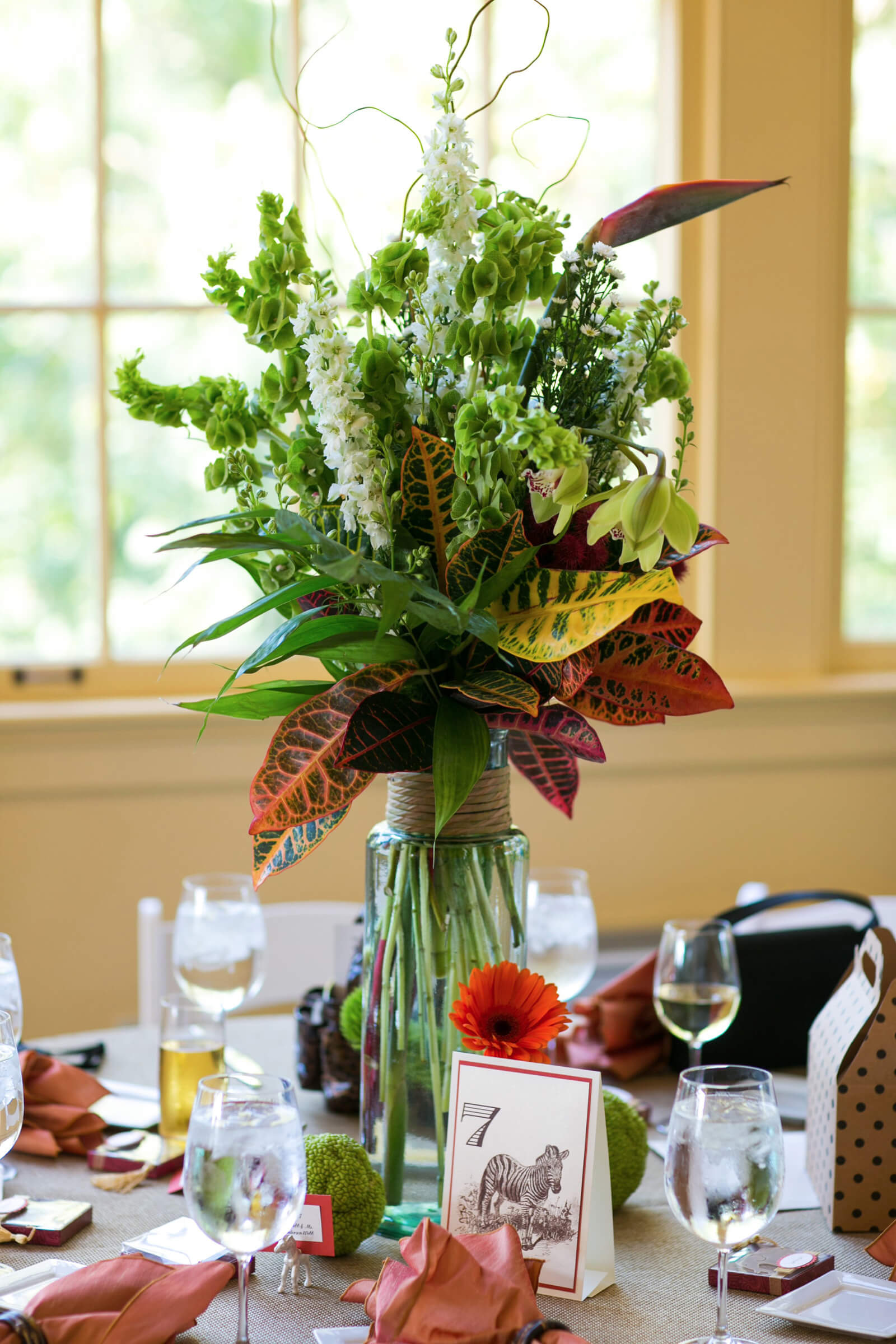 Wedding Design Inspiration Since we had such a cool venue, we wanted to embrace that. The Mansion House and Lake Pavilion have such beautiful, historical, architectural details, and of course we were at the Zoo, so we went with a whole vintage safari theme.
What was unique and special about your wedding We had a penguin and an alligator taking photos in the photobooth during the cocktail reception. Also, Lauren is strategically placed in many wedding photos to avoid getting penguin poop on her dress, which I guess most brides can't say.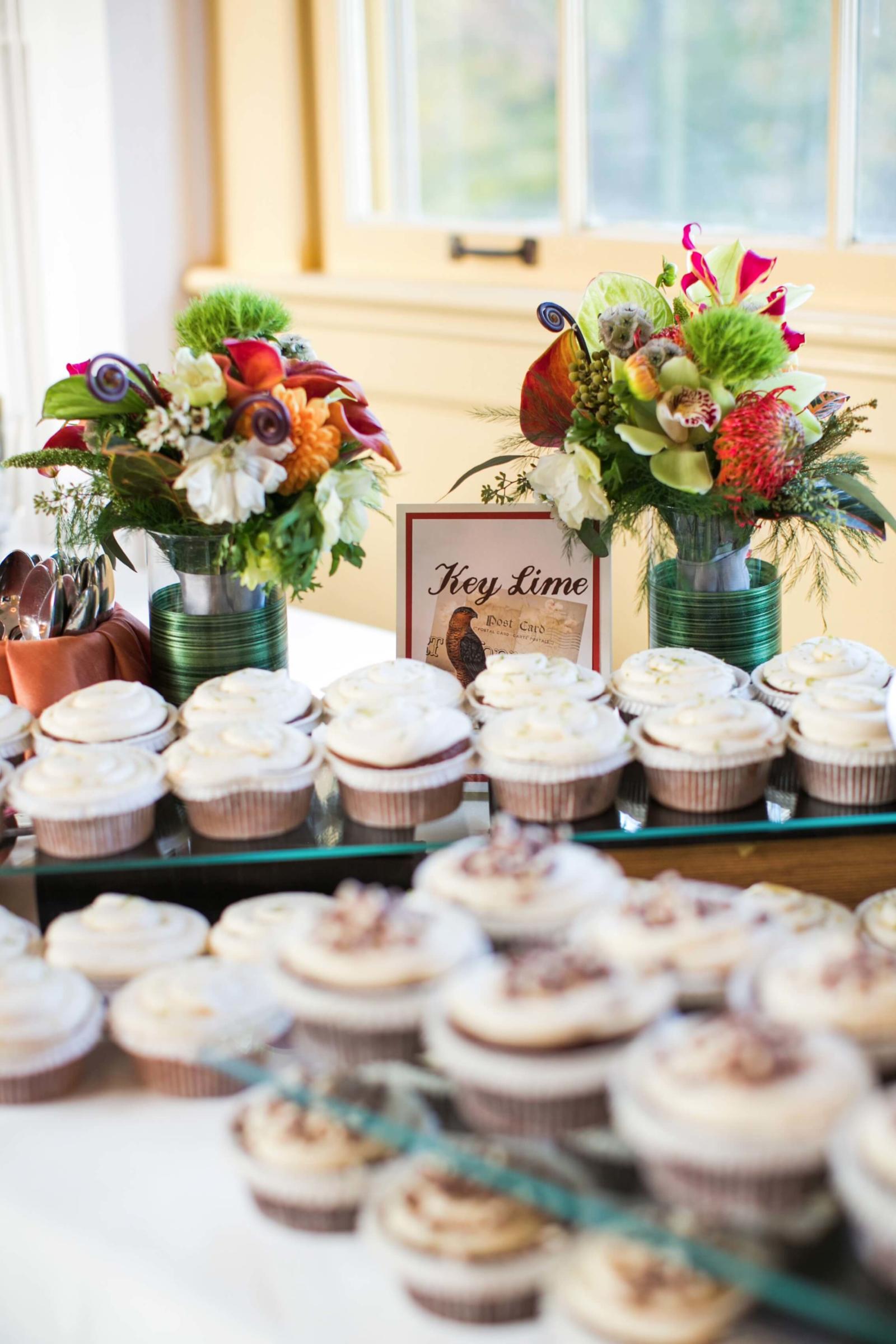 Favorite Details The music was perfect. They had a cellist and guitarist play the ceremony, so Lauren walked down the aisle to "Maps" by the Yeah Yeah Yeahs, and the recessional was a cover of Arcade Fire. At the reception, the band played "Teenage Dream" by Katy Perry to introduce the wedding party (Brennan has a not-so-secret love of girly pop music). They ended the night playing Toto's "Africa" with everyone singing along to the chorus, perfect for their theme and because they were going to Kenya for our honeymoon. That's now become their go-to karaoke song. Also, Lauren's mom handled the flowers. Lauren never even spoke to the florist and was amazed at how beautiful they were when she showed up at the venue that morning. Each table had a unique arrangement. And of course, Brennan says the food.
Most unexpected event on the day of the wedding Becoming YouTube famous. Their ceremony was held at a pavilion overlooking a pond, and when the ring box opened, Lauren's popped out and into the water. When it happened, she just kept whispering to Brennan and the officiant to keep going; ring or not, the important part was getting married. Luckily, the best man was able to fish it out, but her sister-in-law caught the whole thing on video, and it got pretty popular on YouTube, was on some TV shows, and made the top link on Reddit. They meet people all the time, and once they see our wedding photos on Facebook realize they've seen the video! (You can see the video here. It gets good around 1:20: https://www.youtube.com/watch?v=vIKzUpkUWbc )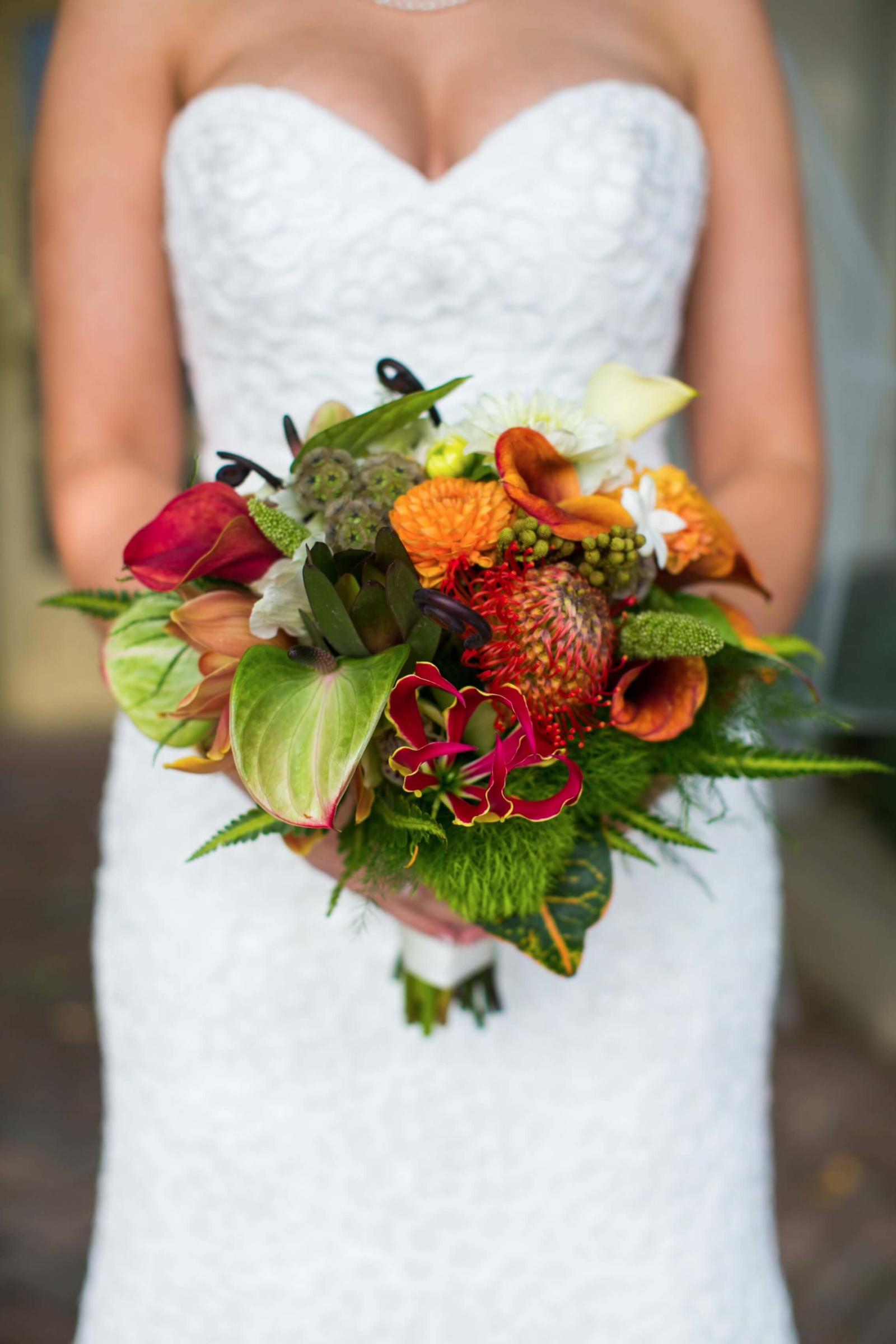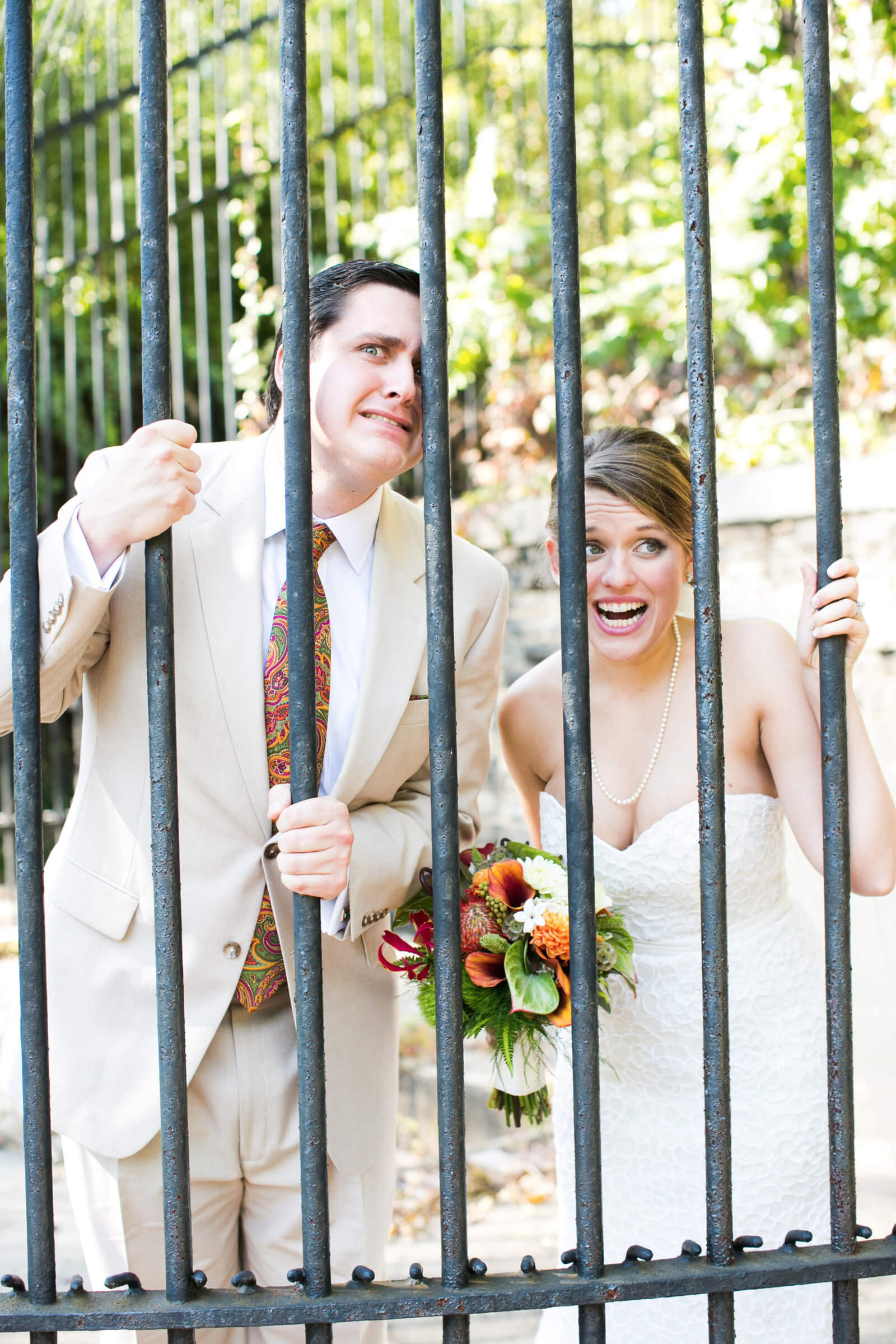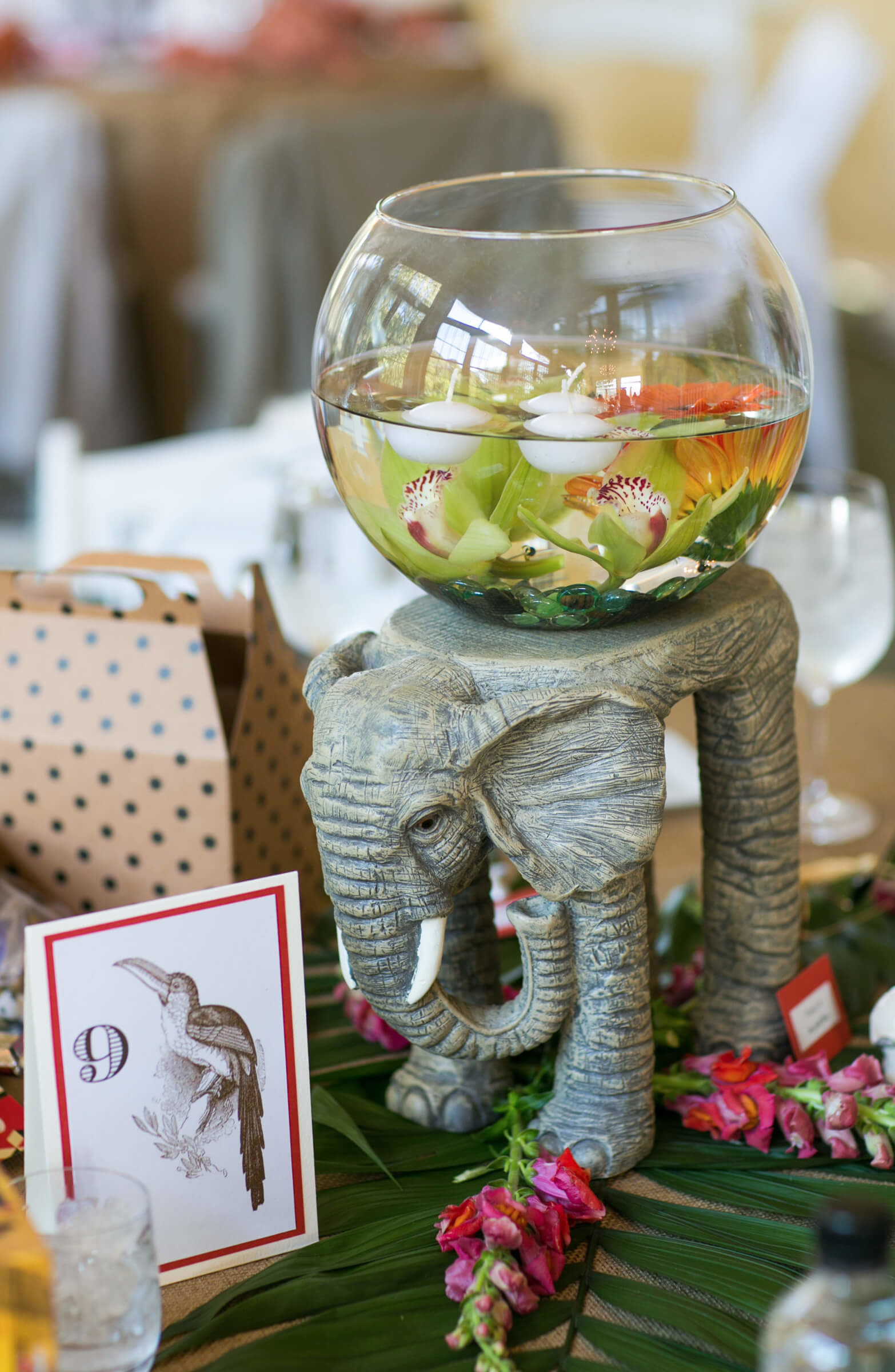 Piece of advice Just enjoy it! Believe me, things can and do go wrong, but if at the end of the day, you're married to your best friend and you get to celebrate with a bunch of people who love you, then they'd call it a successful day.