This originally ran in the 2023 Local Love supplement in the June issue of Baltimore magazine.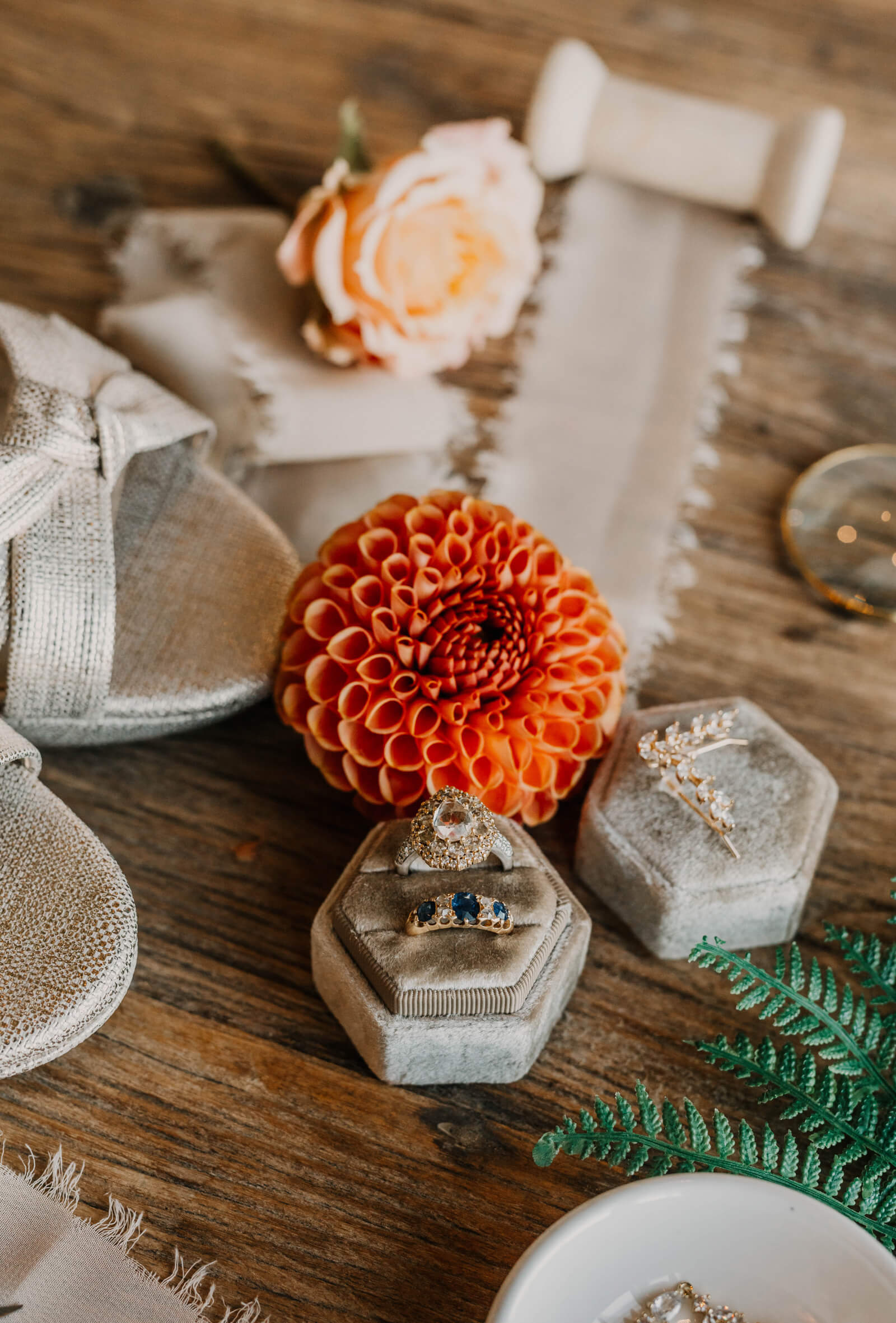 Wedding Date October 15, 2022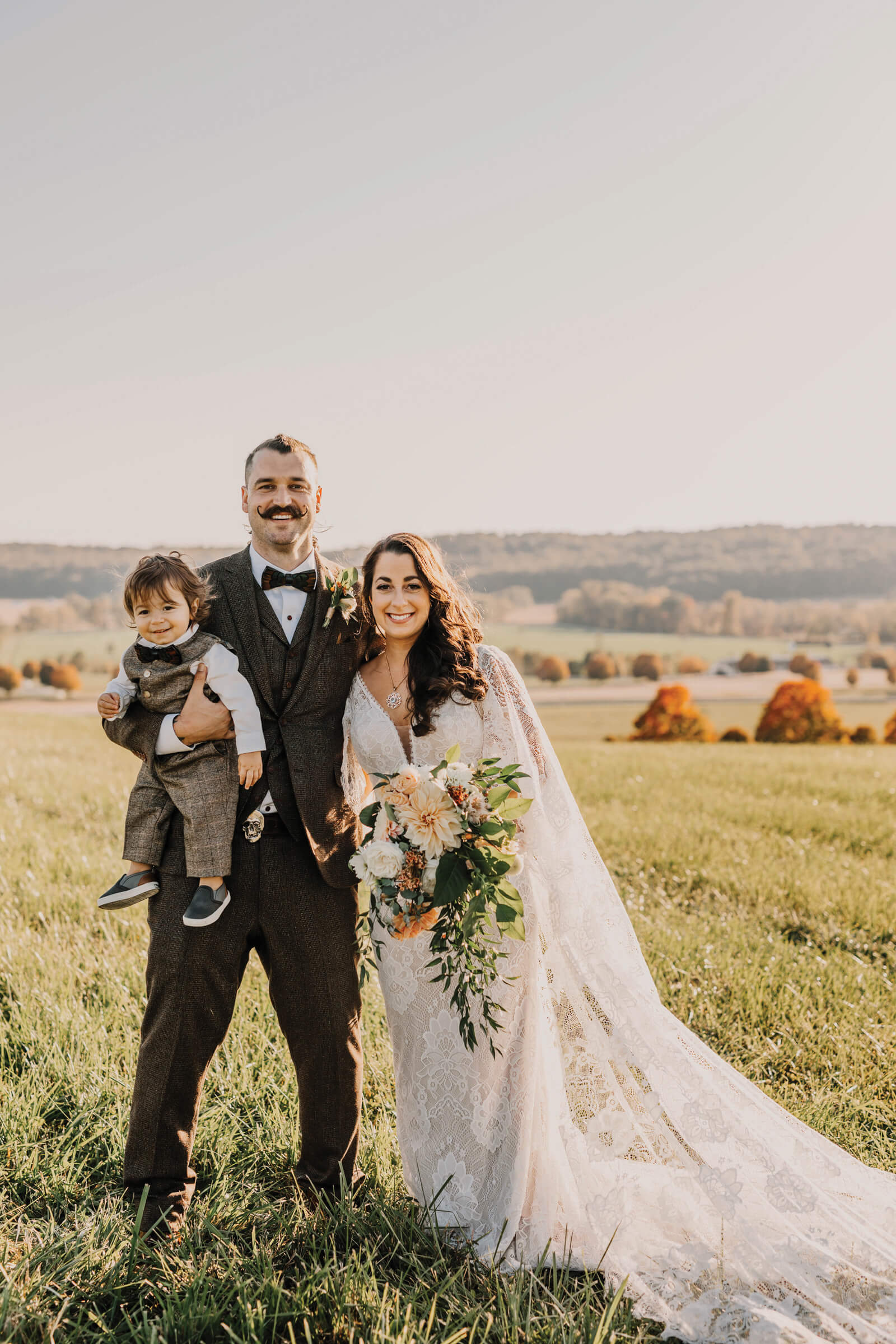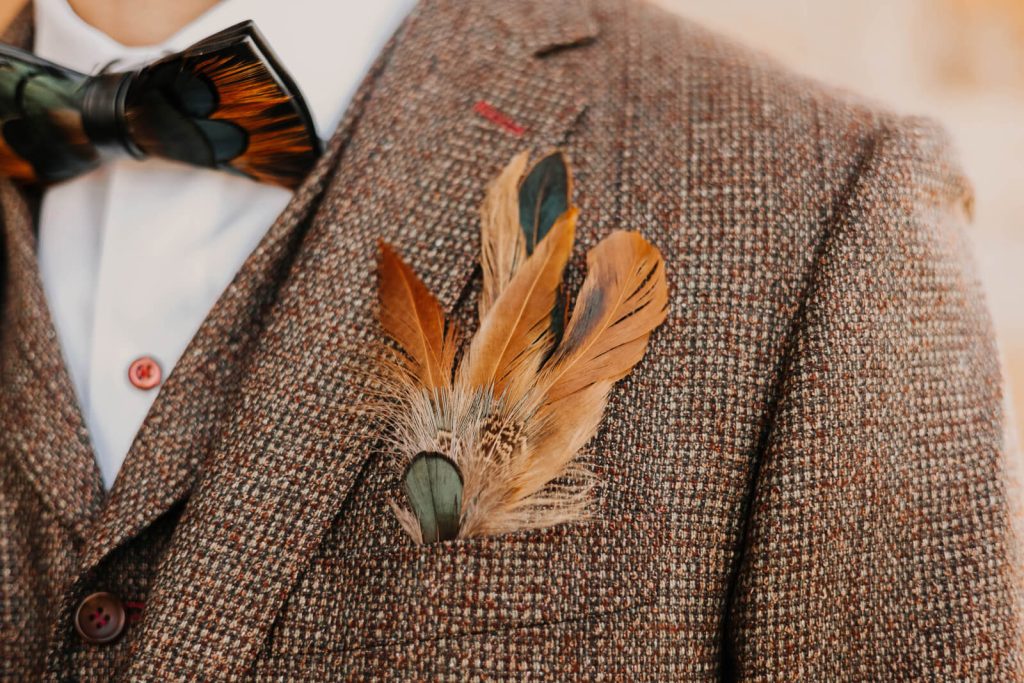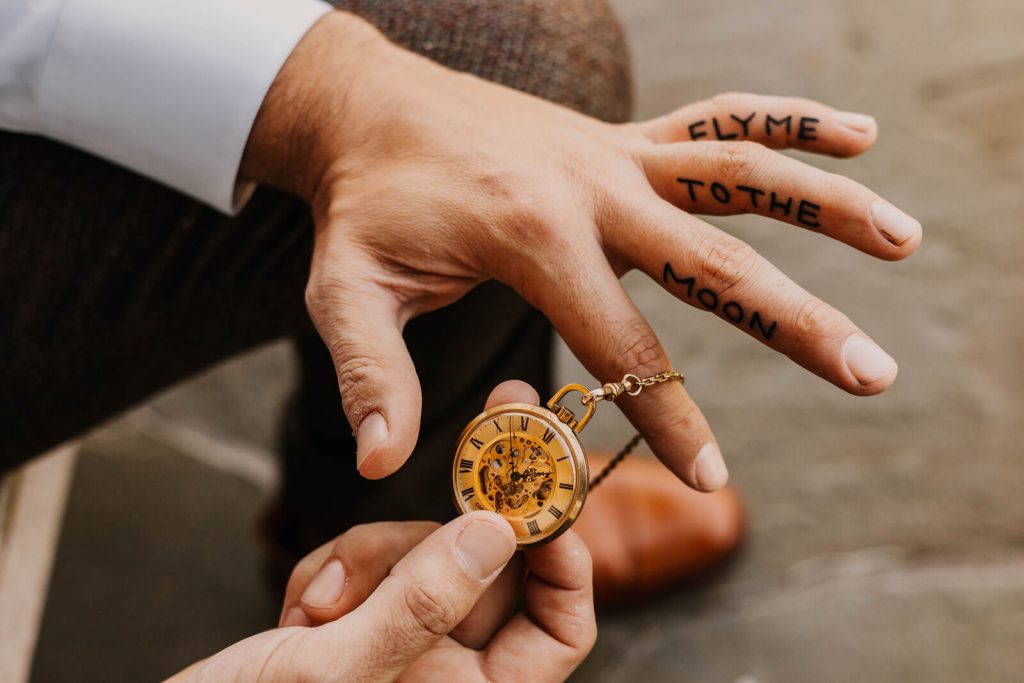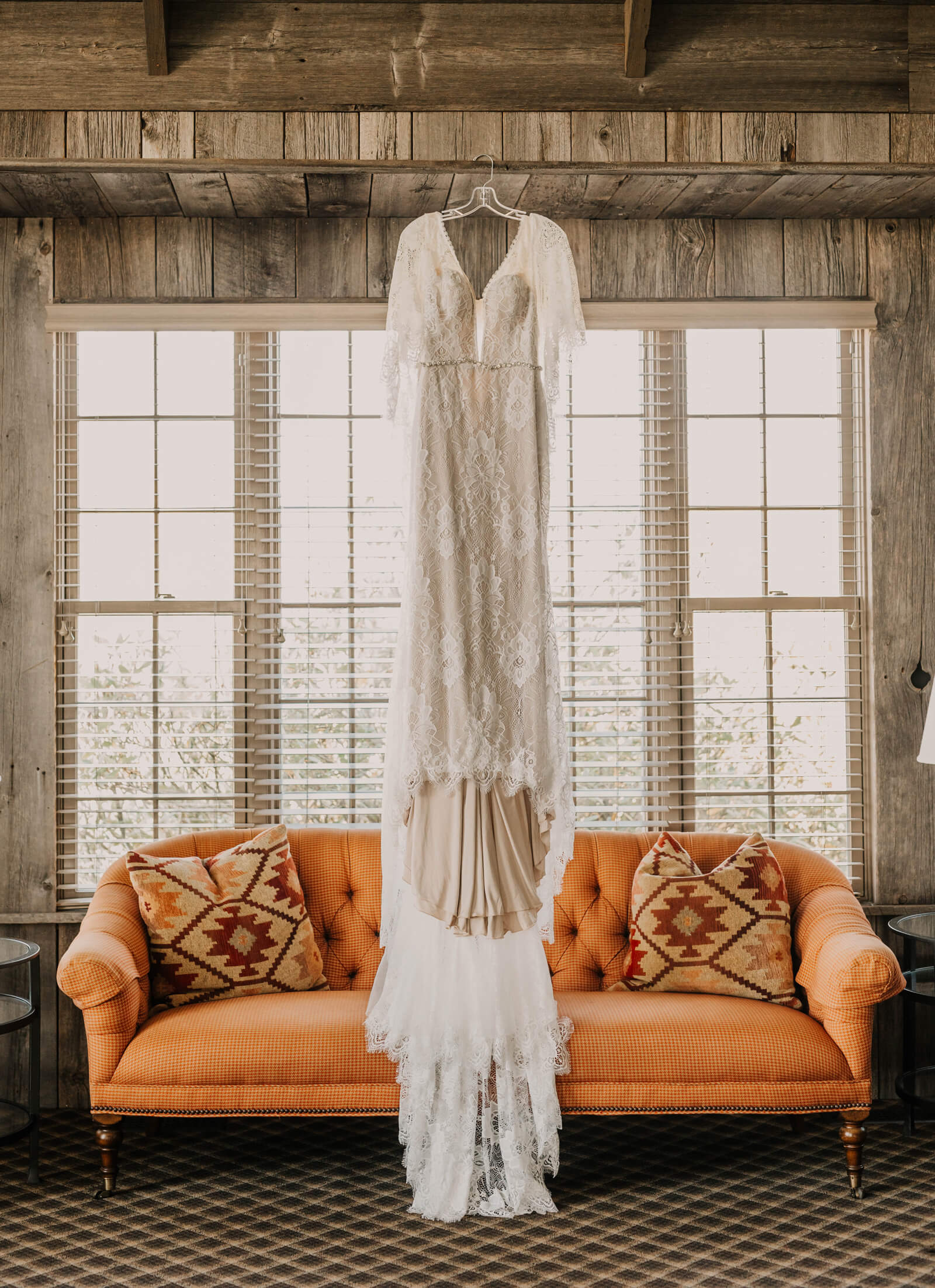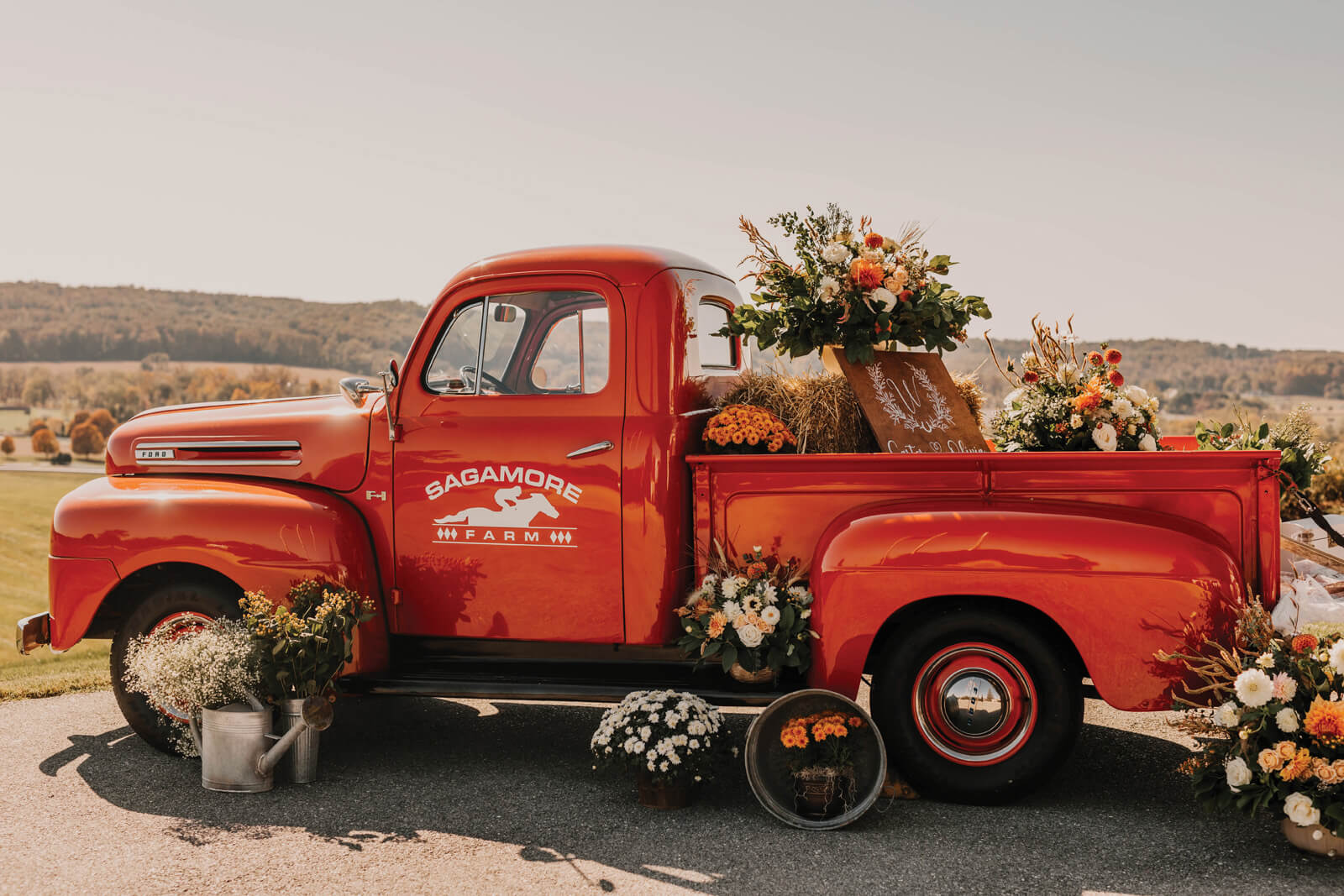 When Olivia Giachini and Carter Wilde first met at a fundraiser, "I was bopping to some music, minding my own business, and scarfing down a burger," says Olivia. "Carter spotted me from across the room and cue googly eyes," she laughs. When a mutual friend formally introduced the two of them—Carter was his dog's trainer—they each instantly pulled out their phones and started sharing pictures of their dogs and then horses—another mutual passion. "A few hours later we're sitting on a hay bale, still talking about animals, people we knew, and dreams of the future," says Carter, who owns and operates Wilde Acres, a popular dog boarding, training, and grooming facility.
When the time came for a proposal, it was no surprise that Carter was kneeling to pet one of their dogs—he did that all the time. But this time he had a family heirloom diamond ring in his other hand. "It didn't really occur to me what was happening," says Olivia, a labor and delivery nurse at St. Joseph's Hospital. "I said, 'You want to love me forever?' He agreed and it was the easiest yes."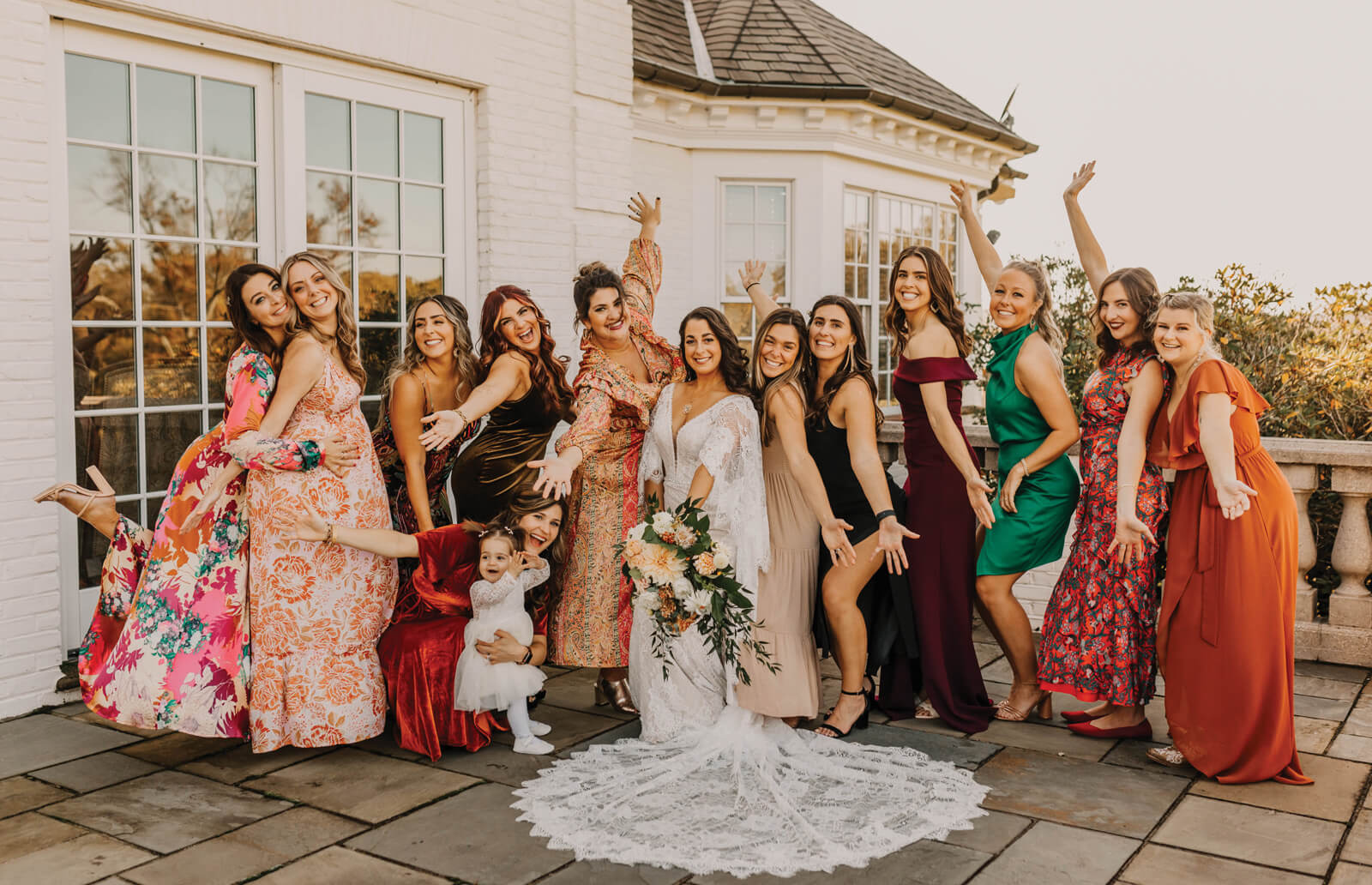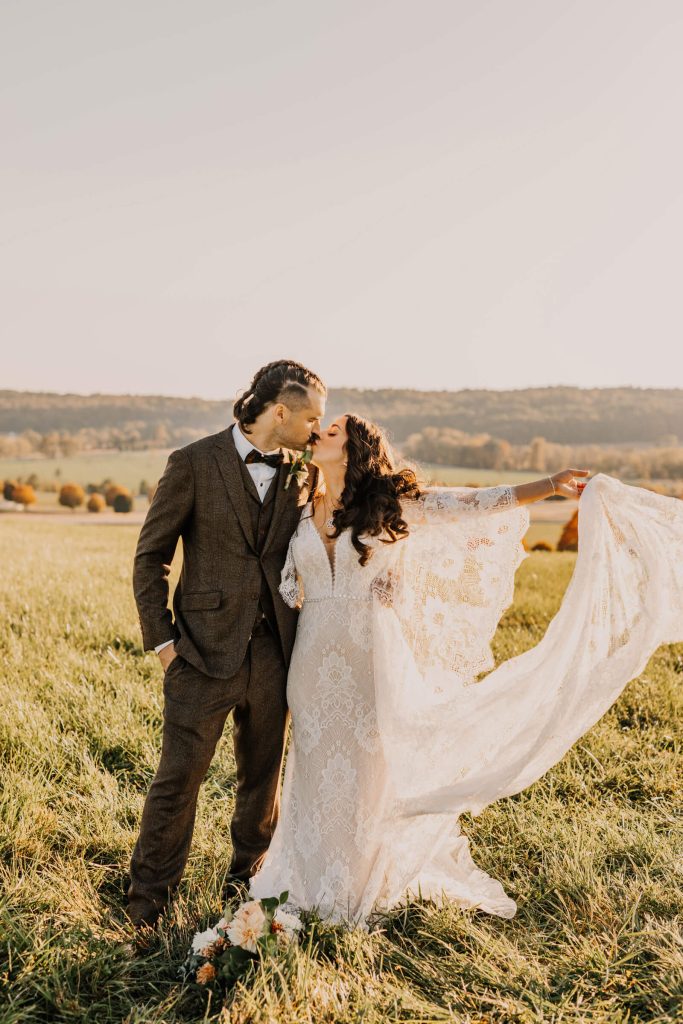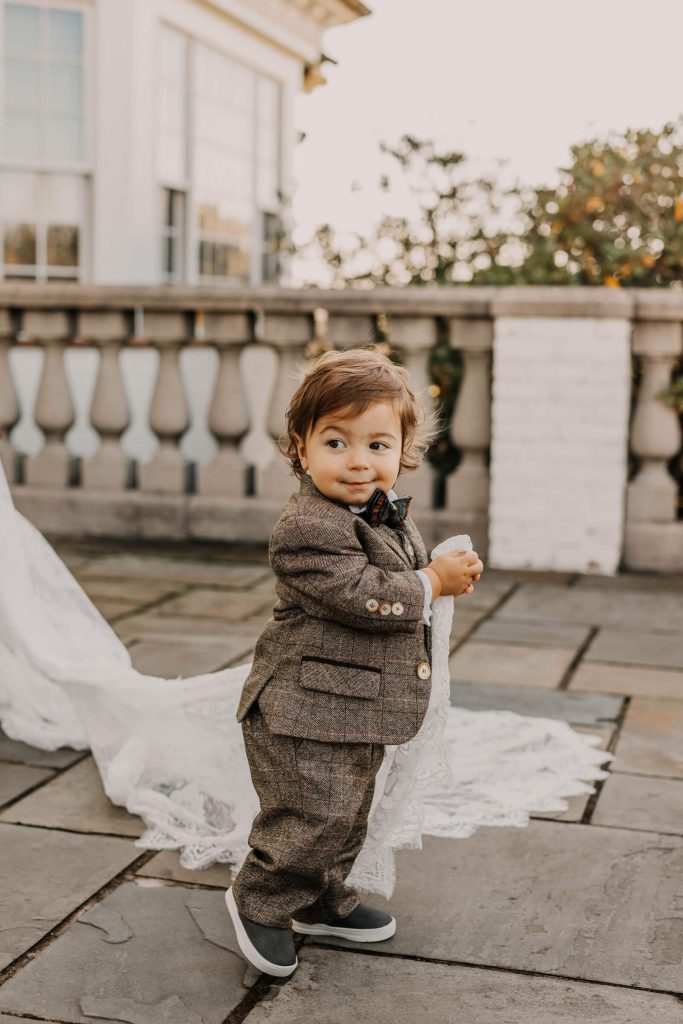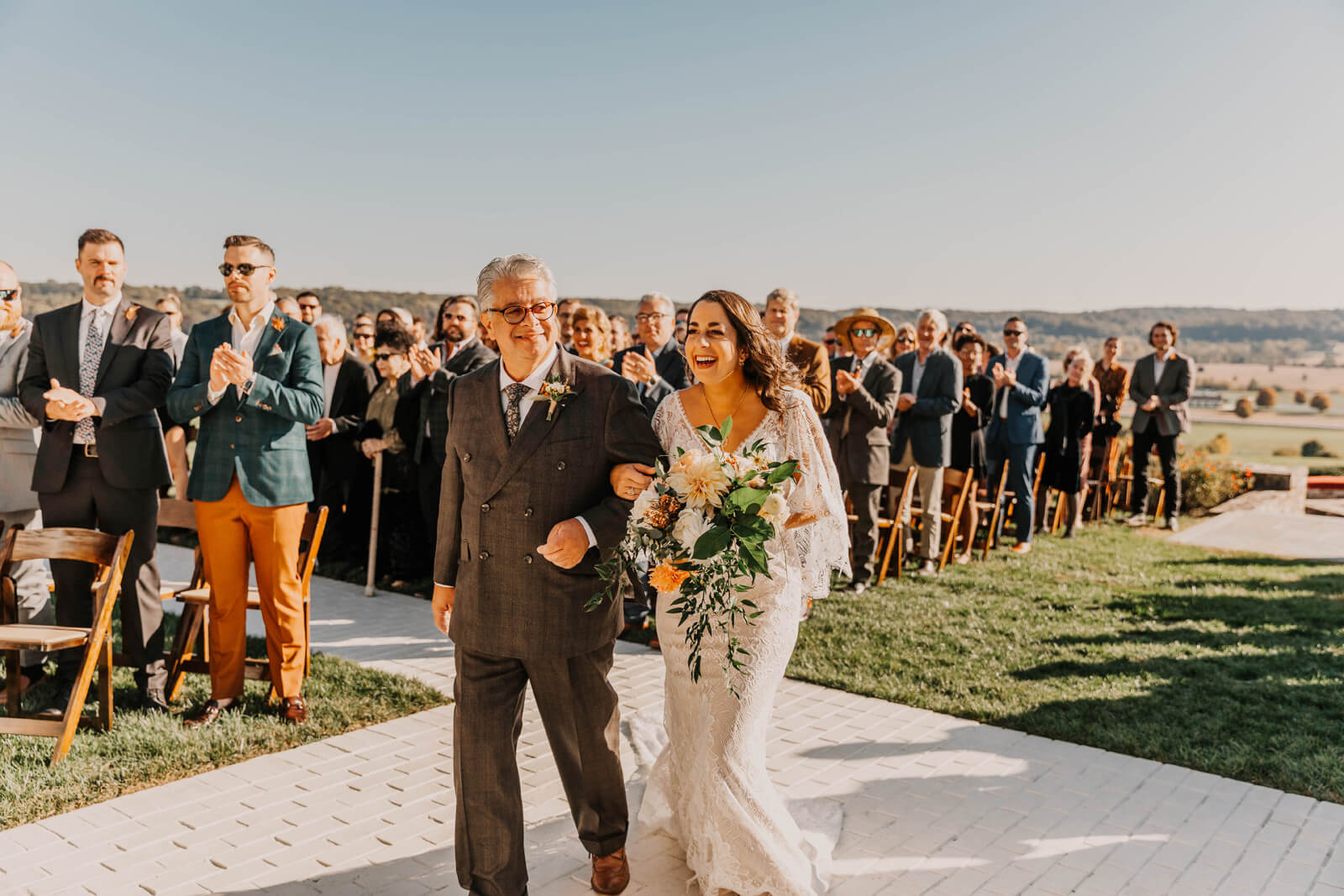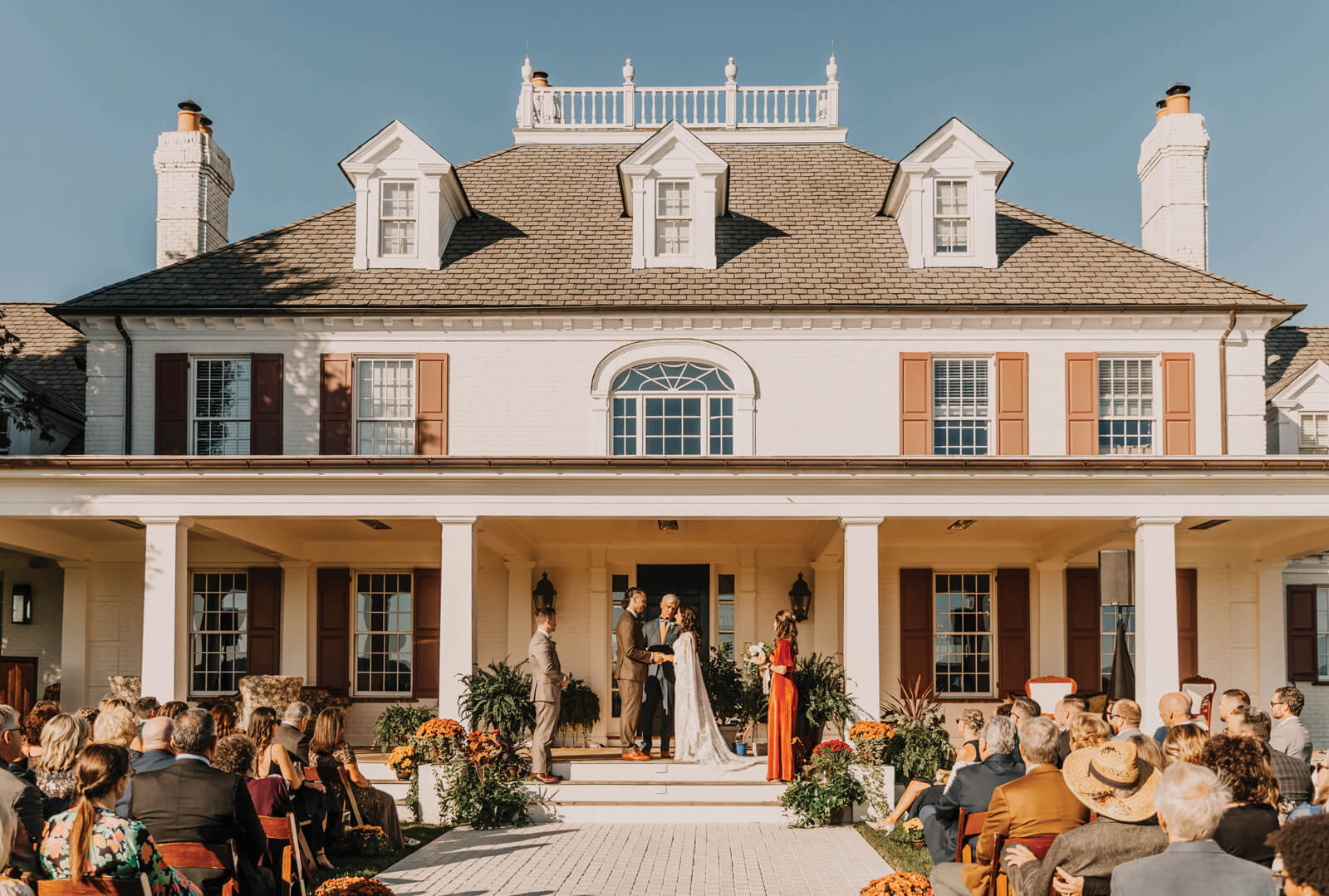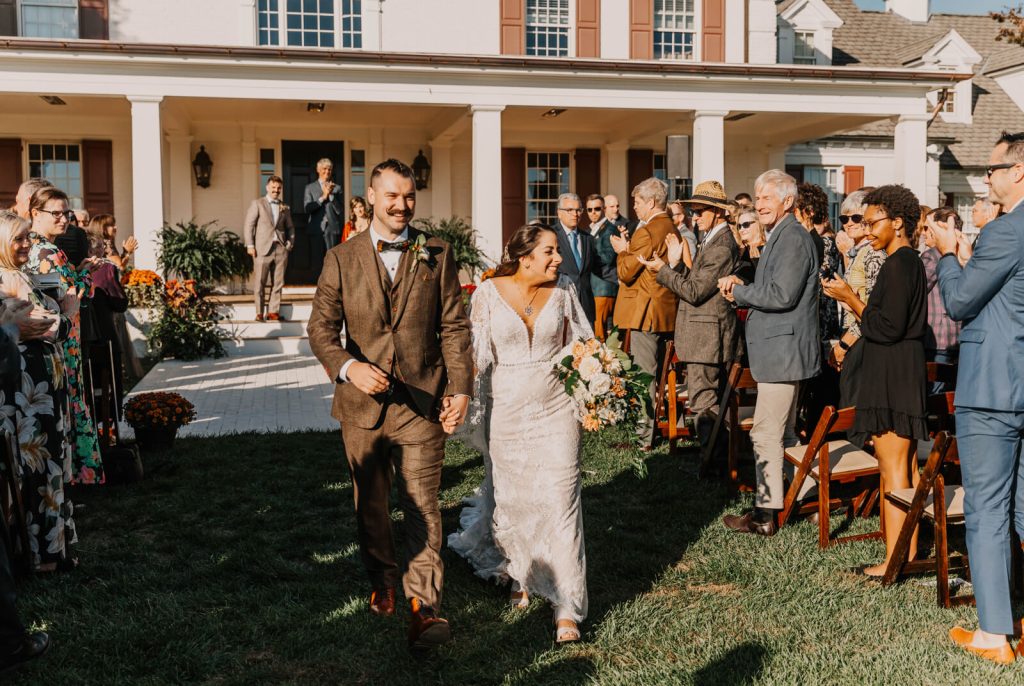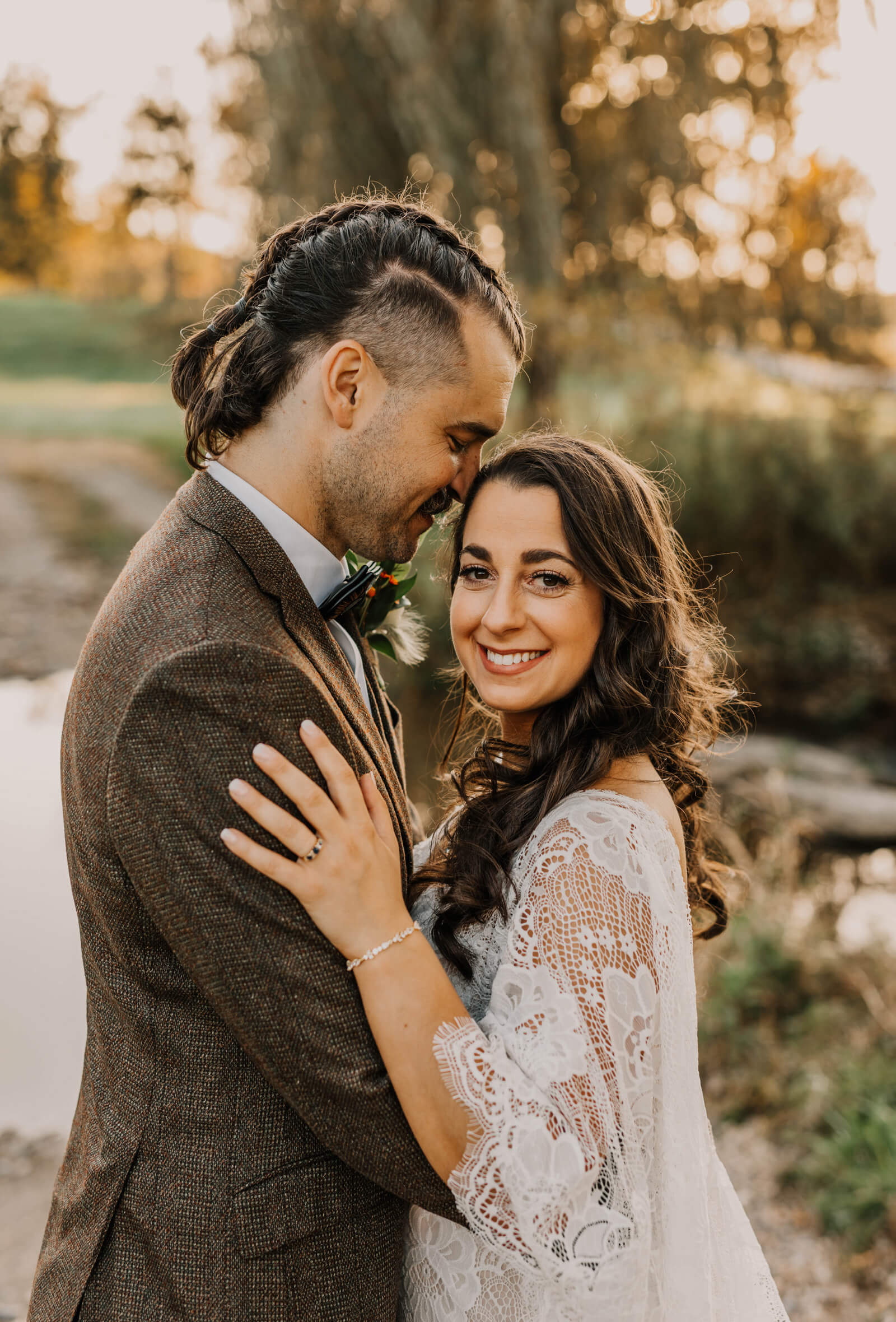 Also easy was making the wedding feel like them. They realized early on they couldn't choose a reasonable number of bridesmaids and groomsmen. So, they came up with the idea to just have a "super no-stress group of people, no strings attached, no commitment needed, to just come early on the day of our wedding and hang out and enjoy each other's company," says Olivia. Everyone wore their own style dresses and suits. "For the ceremony, this crew of people walked down in a big group together and sat in reserved seats with our parents and siblings. We called them The Bride's Herd and The Groom's Pack as a play on our love for horses and dogs." The couple's one-year-old son Leo acted as ring bearer.
The wedding at Sagamore Farm in Glyndon—owned by their friends the Planks—was the perfect location for the equine-loving couple. The reception played off the rich history of the homestead with gold and bronze accents, lots of dark green and rust hues, and vintage-inspired decór.
Prior to the ceremony and unbeknownst to Olivia, Carter had a tattoo artist come to A Clocker's Tower, the private area where the guys were getting ready. He had "Fly Me to the Moon," their first dance song, tattooed across three fingers. "During the ceremony I looked down to place his wedding band on his hand and was surprised to see a tattoo," says Olivia. "I lost all of my words and had to ask the officiant to repeat everything."