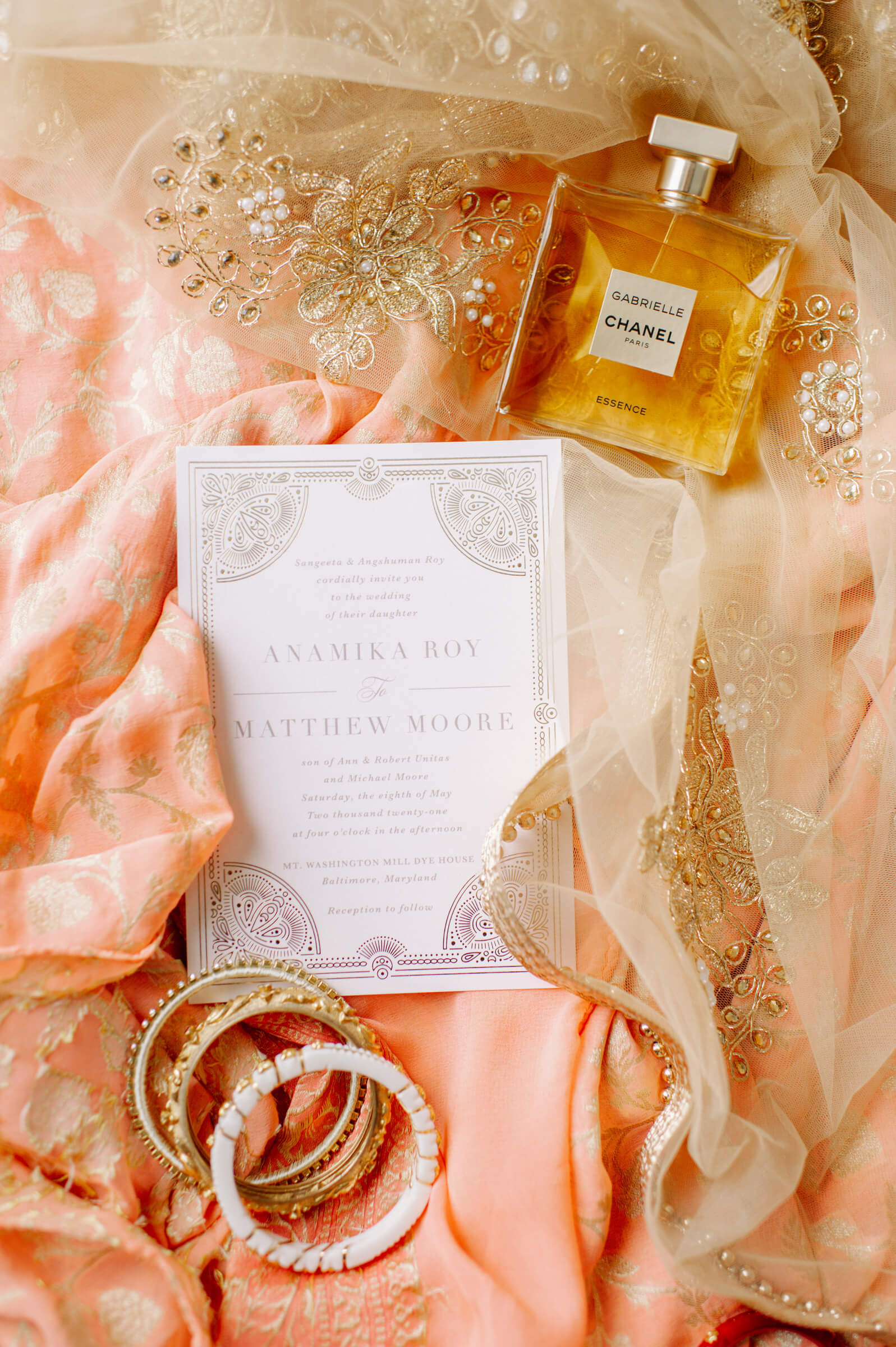 Occupations Anamika is an attorney; Matt is a product manager.
Wedding date May 8, 2021
Number of Attendees 90
Number of Attendants 12 (Six groomsmen; five bridesmaids and one bridesman.) One bridesmaid was virtual due to COVID.
How You Met: We met in Baltimore through a dating app in 2015. Our first date was in Little Italy.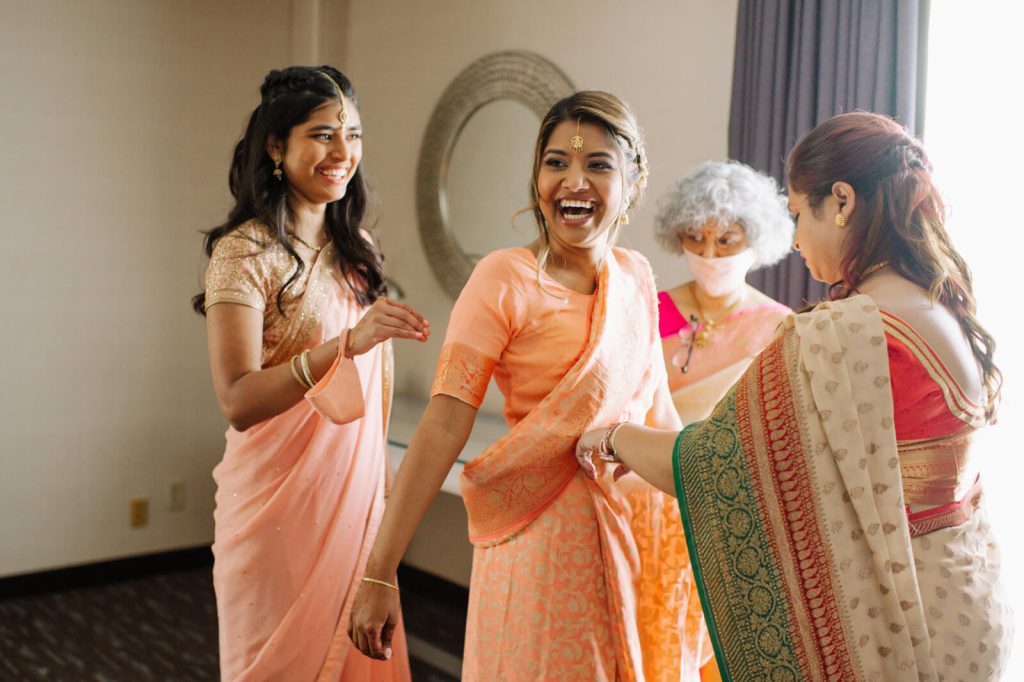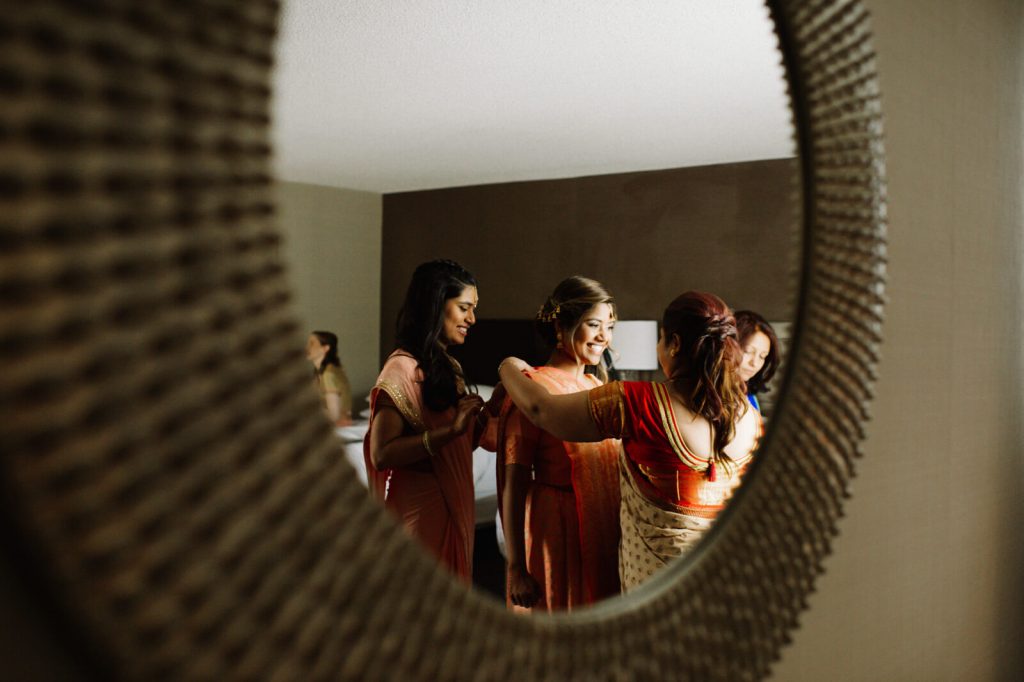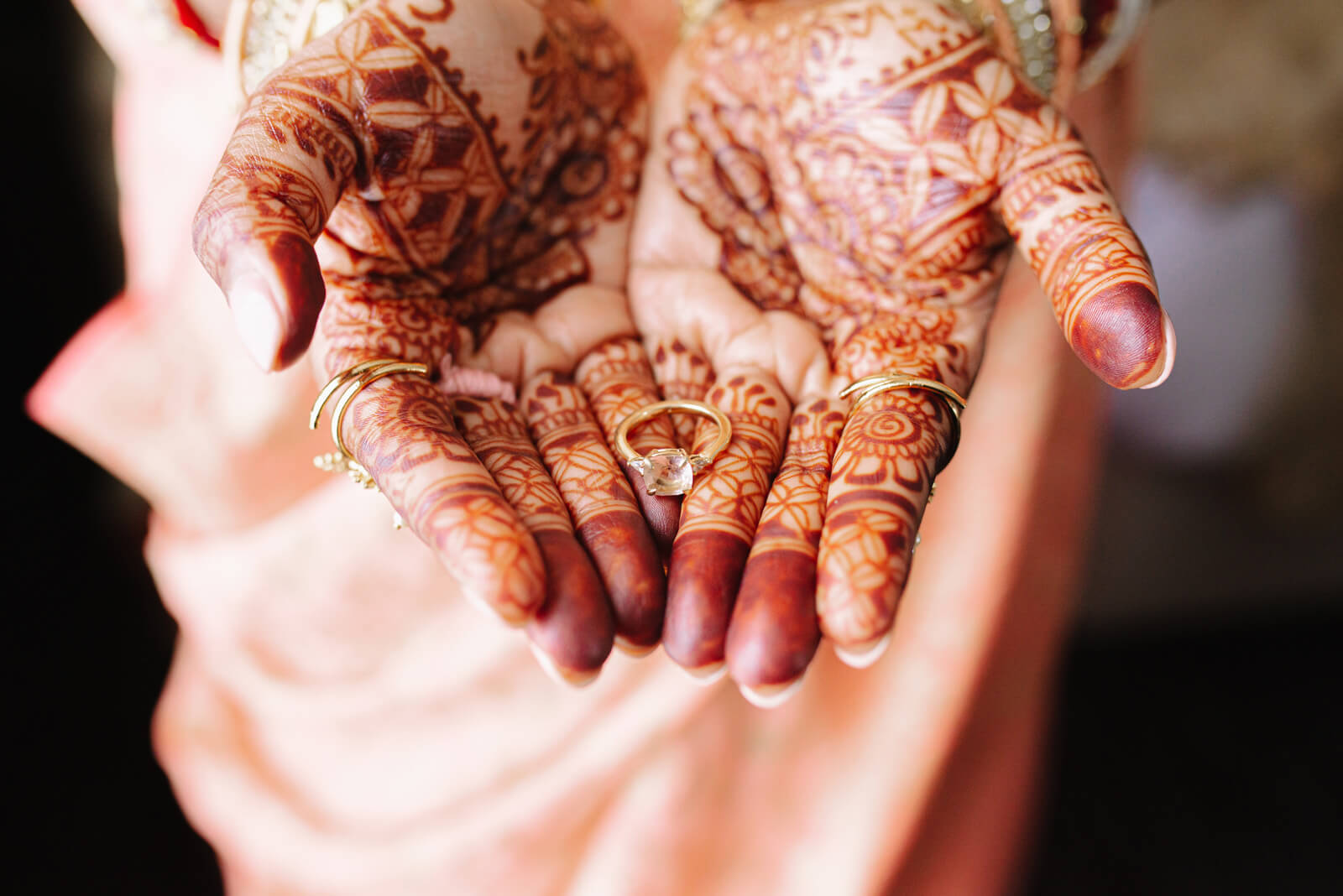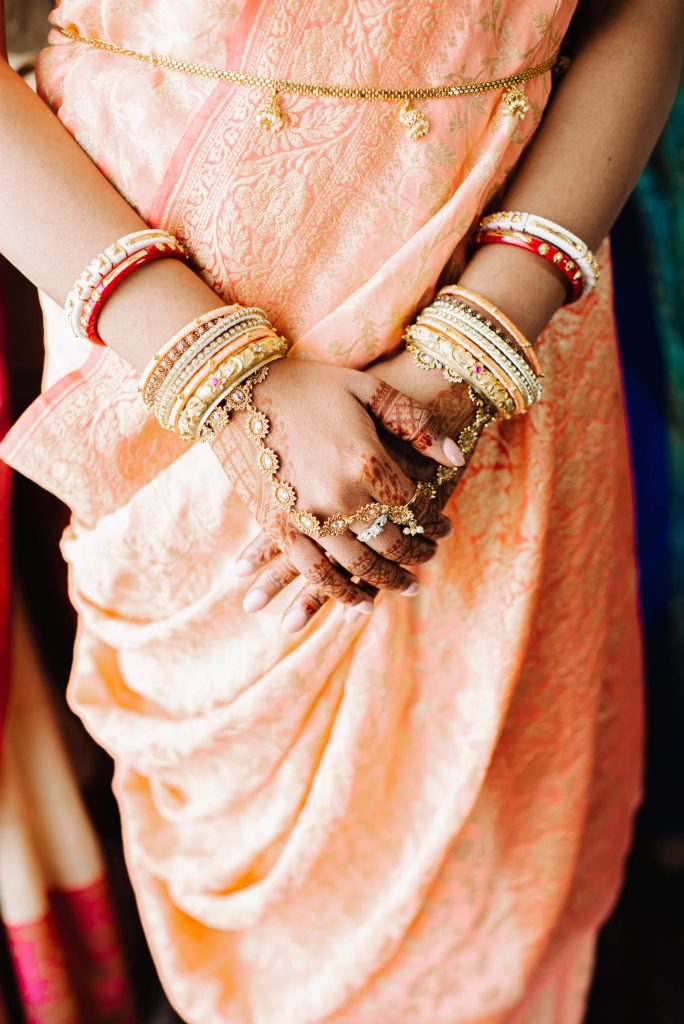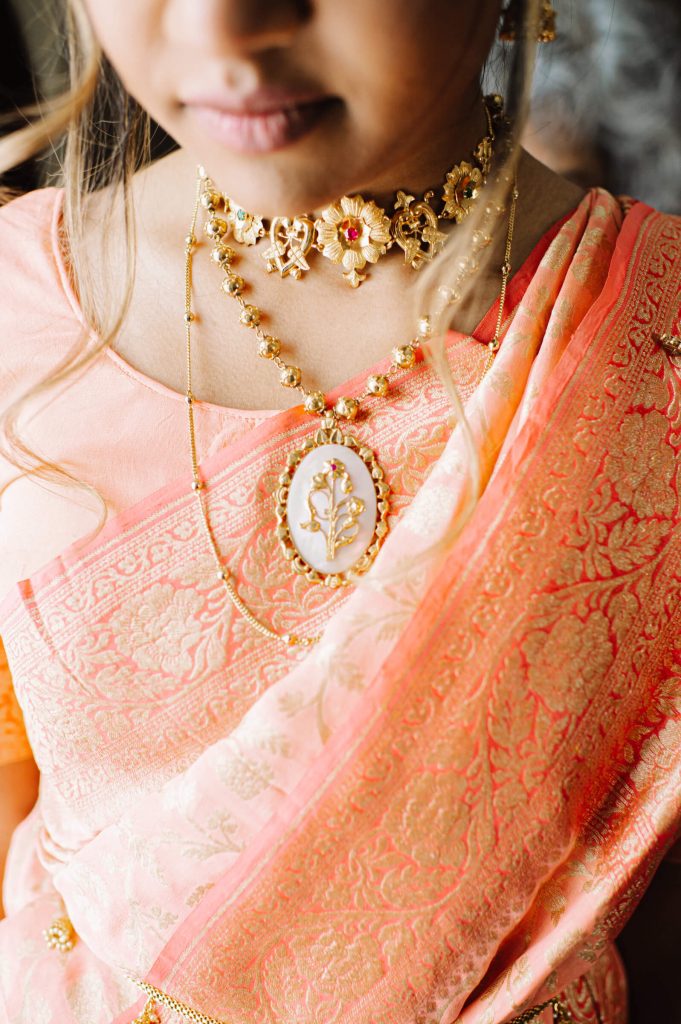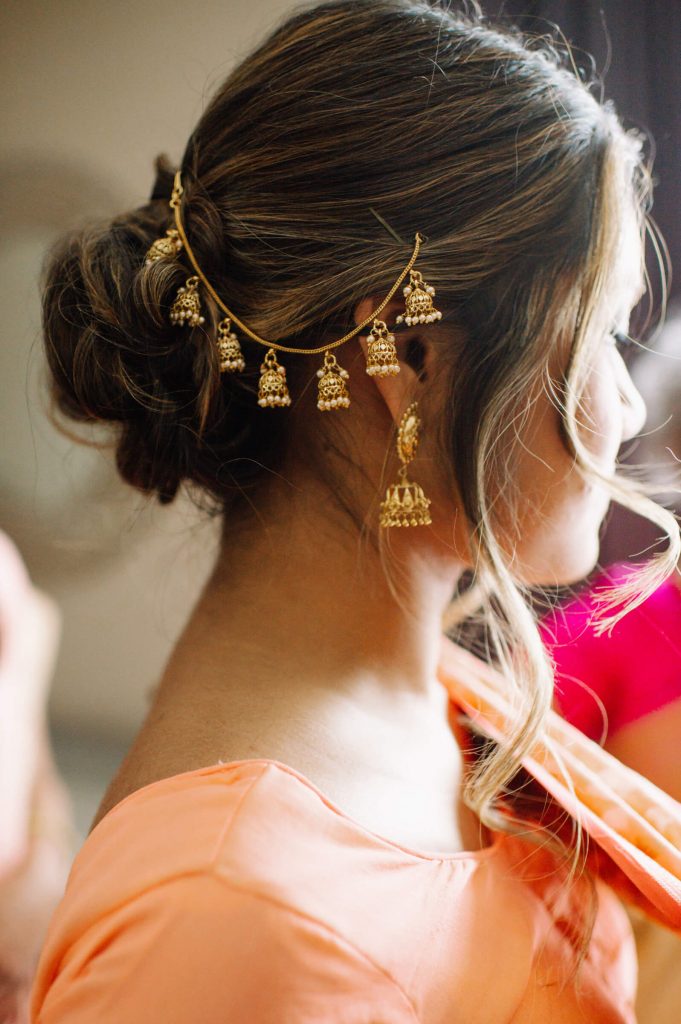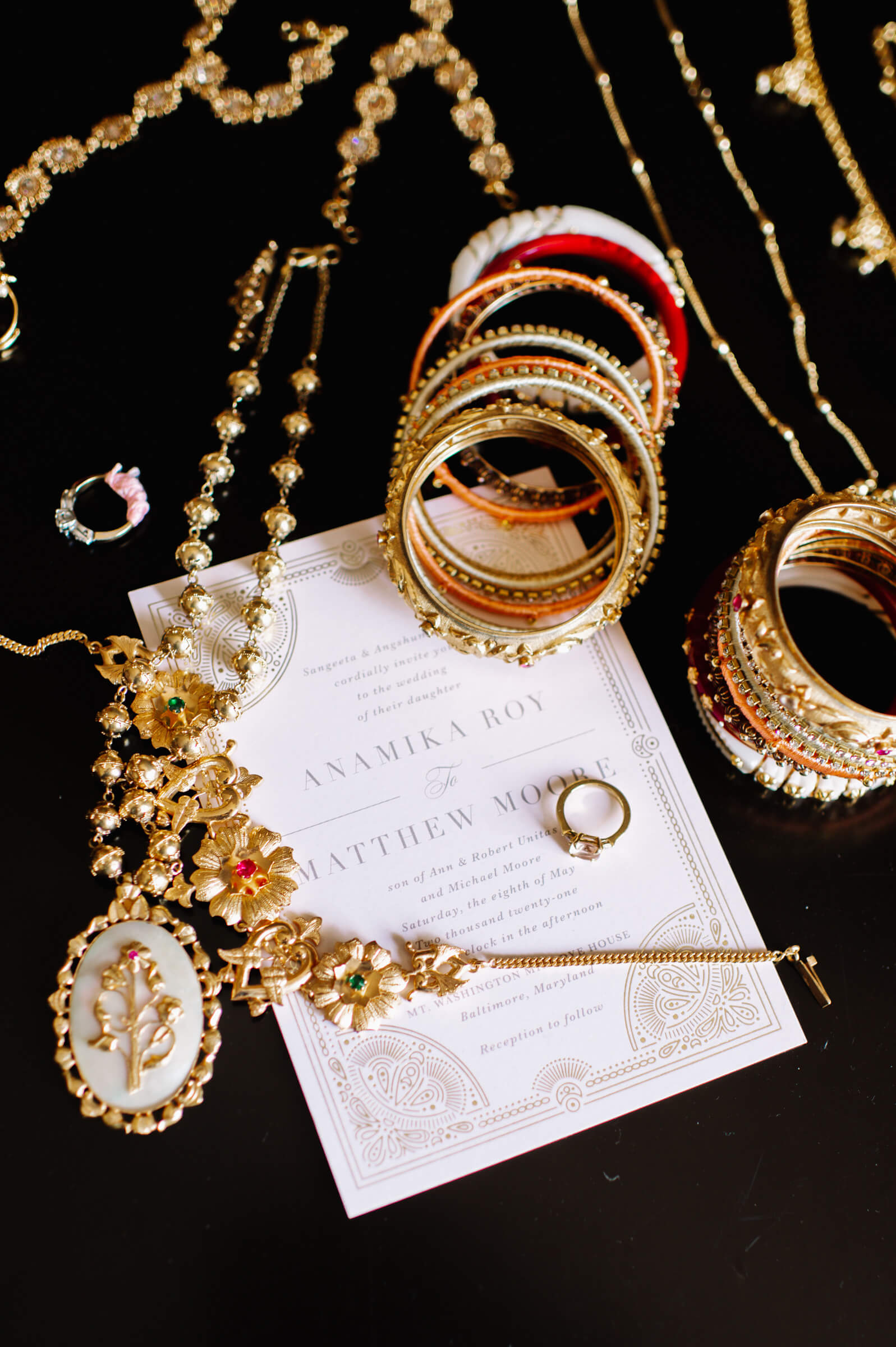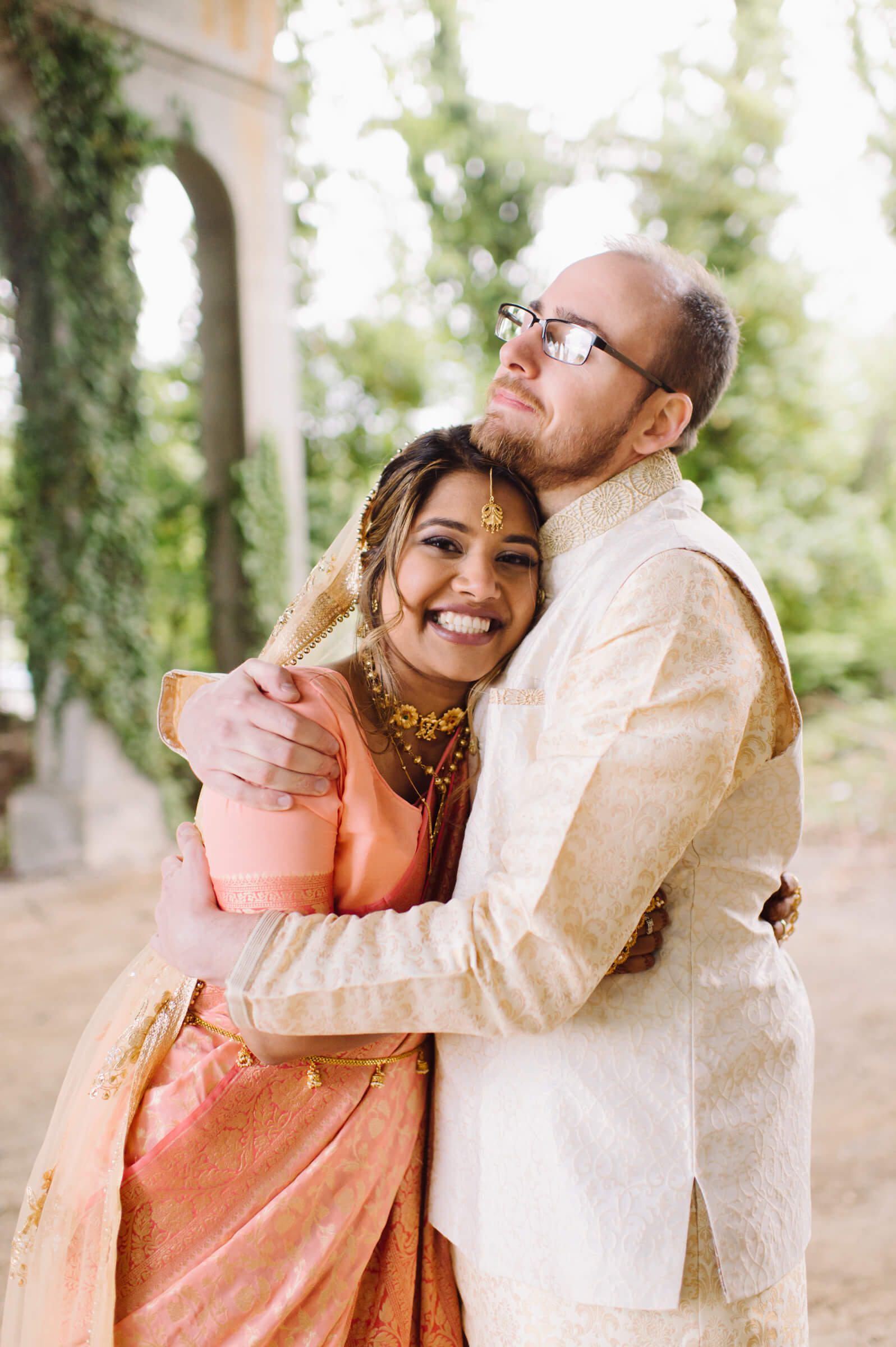 The Engagement We got engaged in our apartment in Mount Vernon. Matt put the ring on our cat's collar. We then went to Tulum, Mexico for a week to celebrate.
Wedding Design Inspiration My ceremony saree was the inspiration for the entire wedding theme and colors. We wanted the primary color to be something in the red family, as that is the traditional color Indian brides wear, but we wanted to give it a modern, spring twist.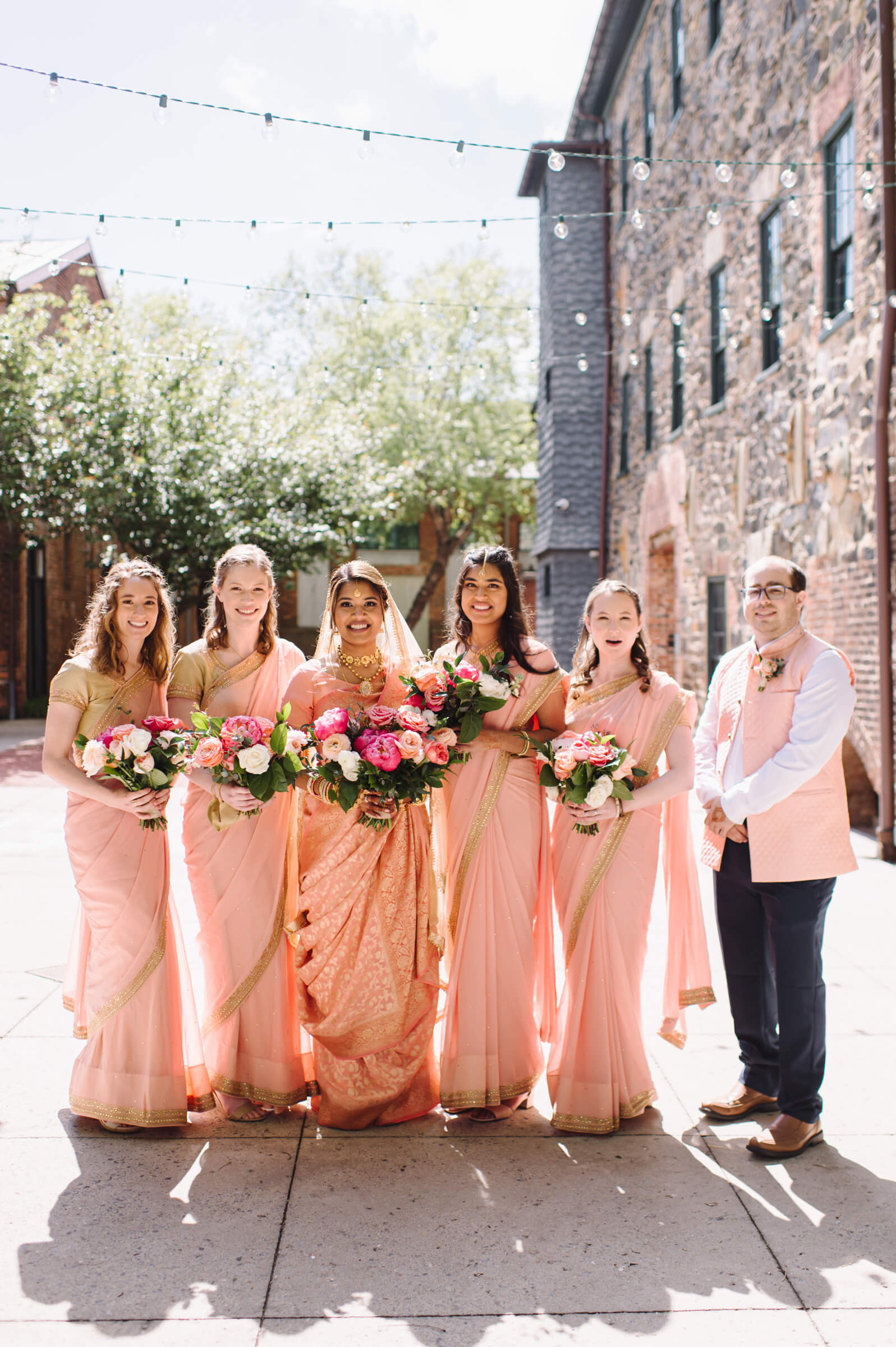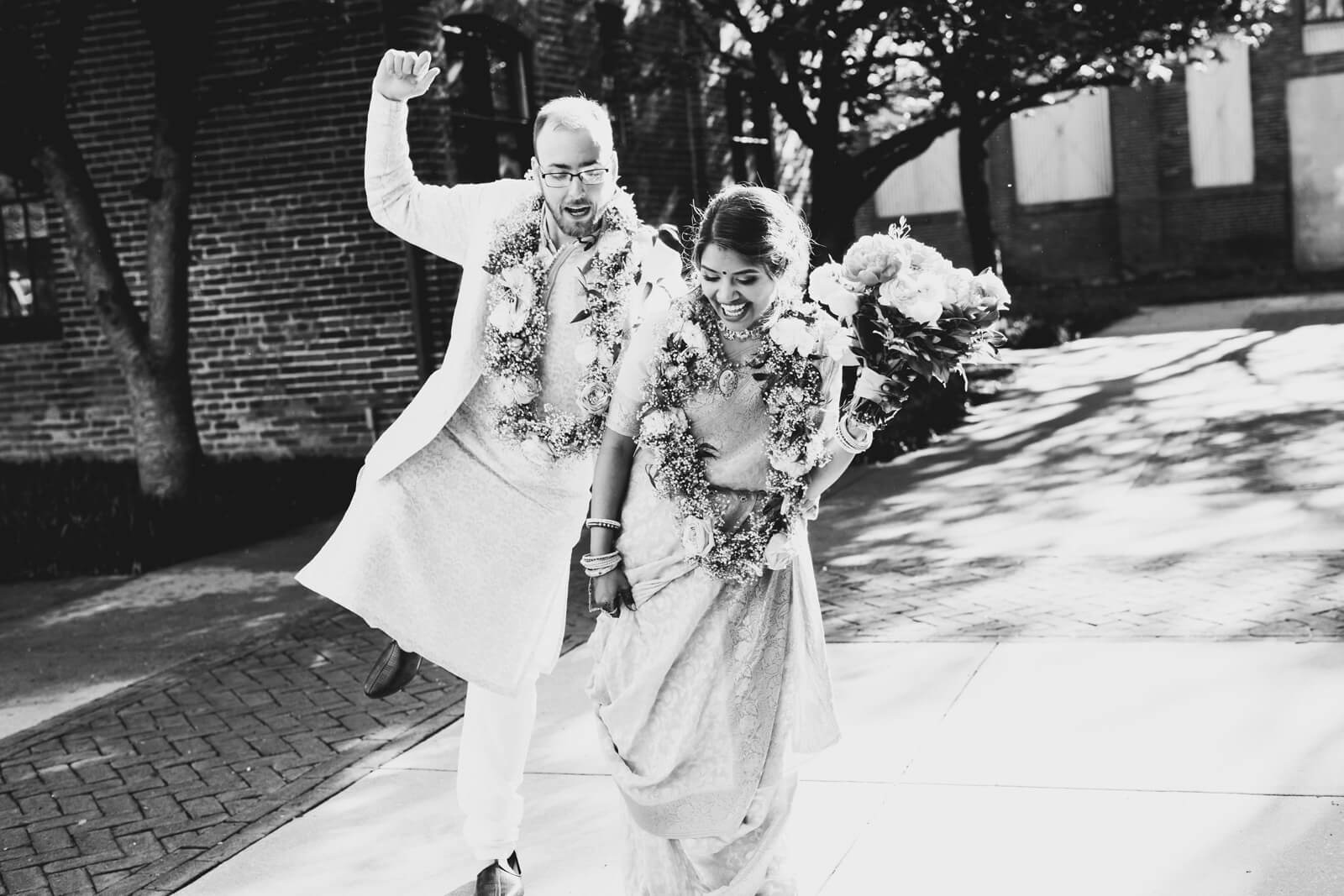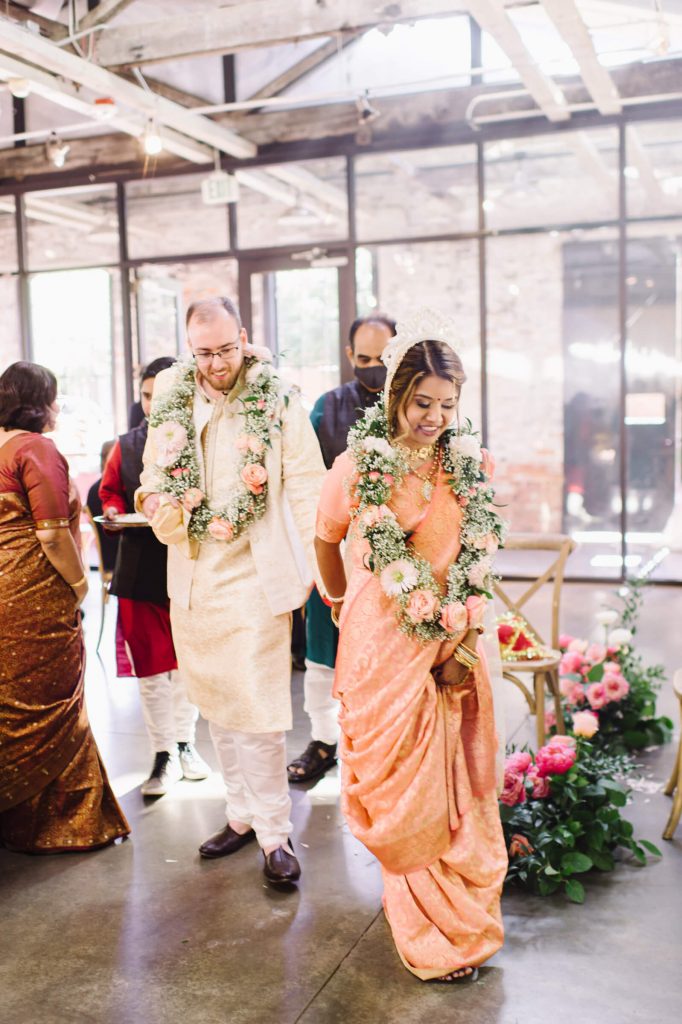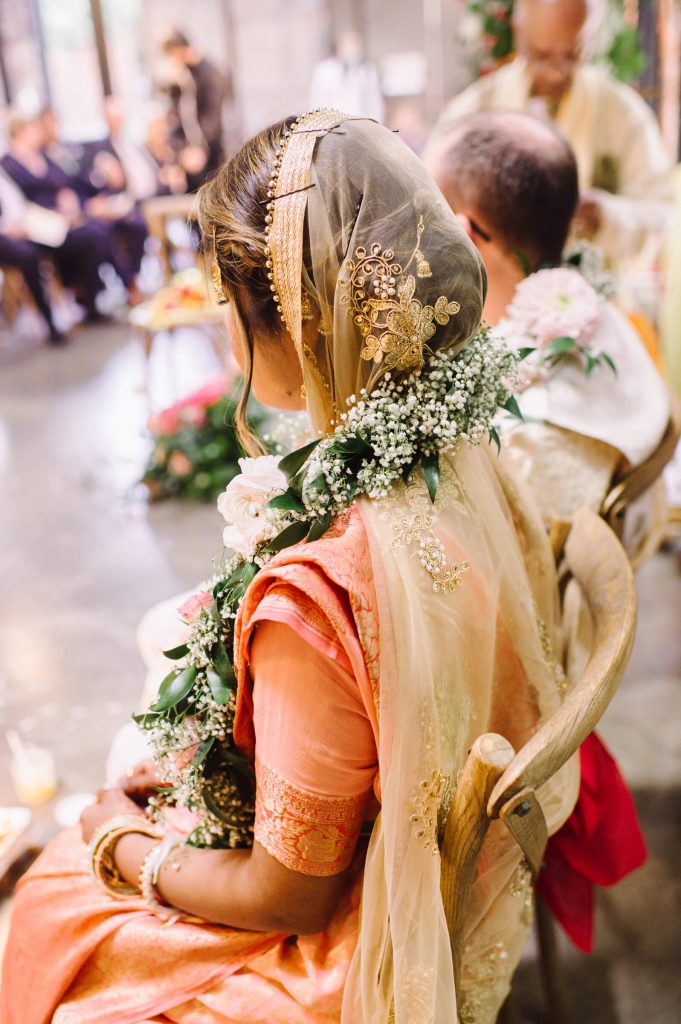 What Was Unique and Special About Your Wedding Day We had a fusion wedding incorporating both Indian and Western traditions. We had a traditional Bengali wedding ceremony that incorporated certain western elements such as doing a ring exchange and reading our own vows.
Favorite Details For the details, we wanted to honor traditions while incorporating our own touches. For example, I wore almost exclusively heirloom jewelry passed down from my mother and grandmothers (including pieces they wore at their own weddings) for the ceremony. I also wore a ring that belonged to Matt's grandmother to honor both of our families in that way and as my "something borrowed." The wooden board I was carried in on by four of our closest friends and my brothers for the ceremony, called a "pidi," was hand-painted and designed by my mom.
Matt is a big fan of comics, so he bought boutonnieres made of vintage comics from Etsy for his groomsmen with matching cufflinks with each groomsmen representing a different superhero Matt felt best suited their personalities.
Given Baltimore brought us together, we felt very strongly about getting married in the city. We also wanted to incorporate our love for Baltimore in our wedding, which is why we chose to have our guests sign a map of the city where we fell in love and have made our home.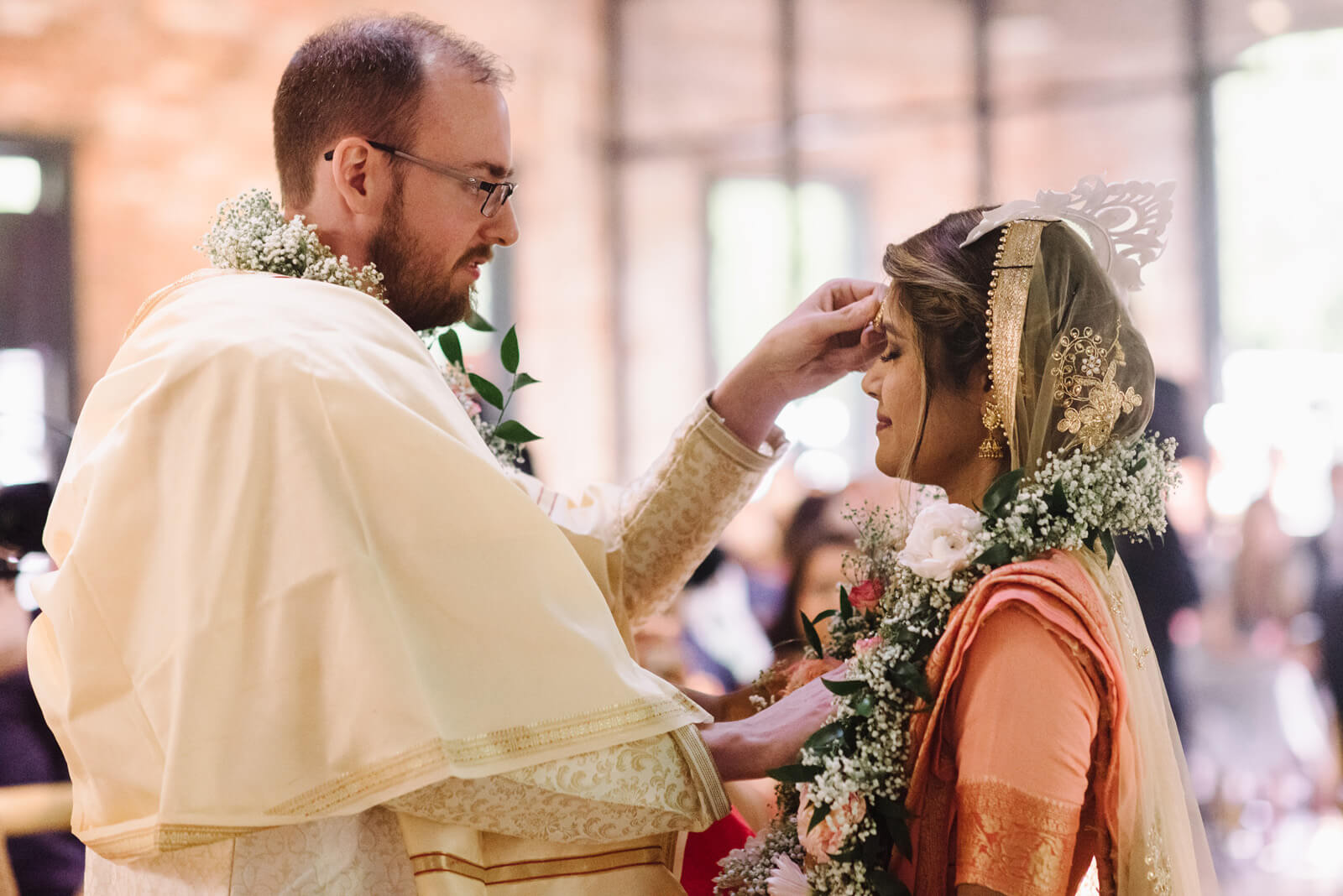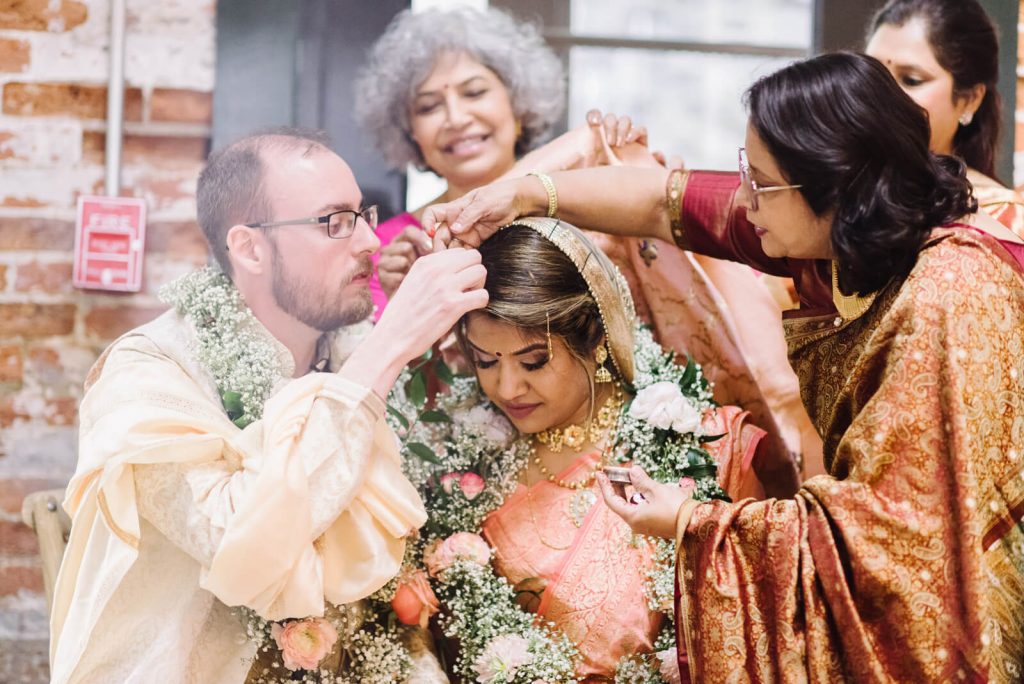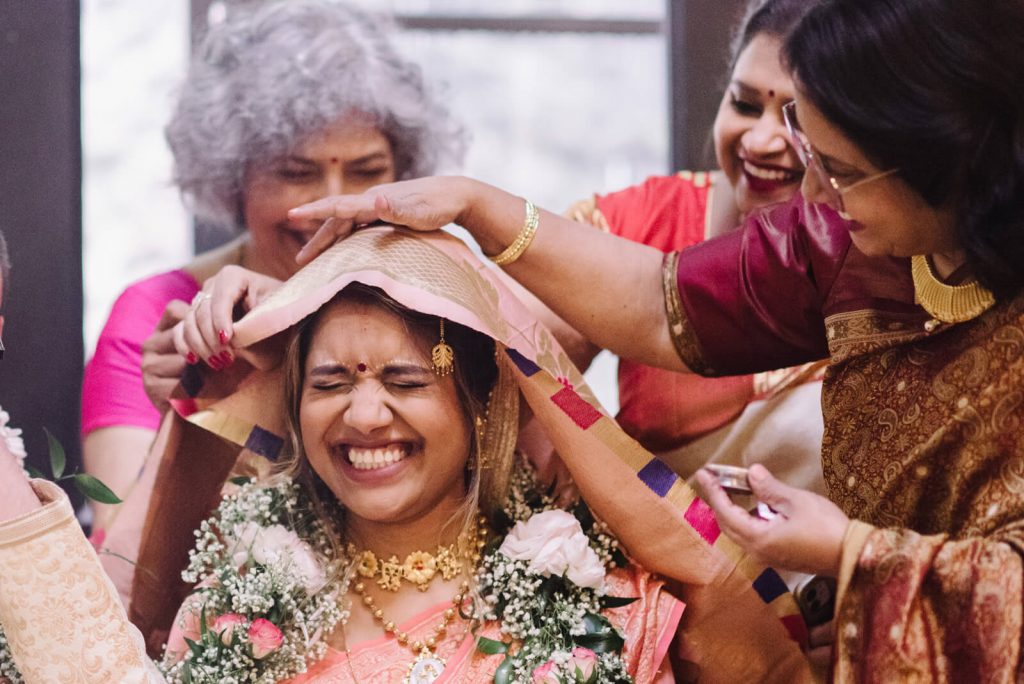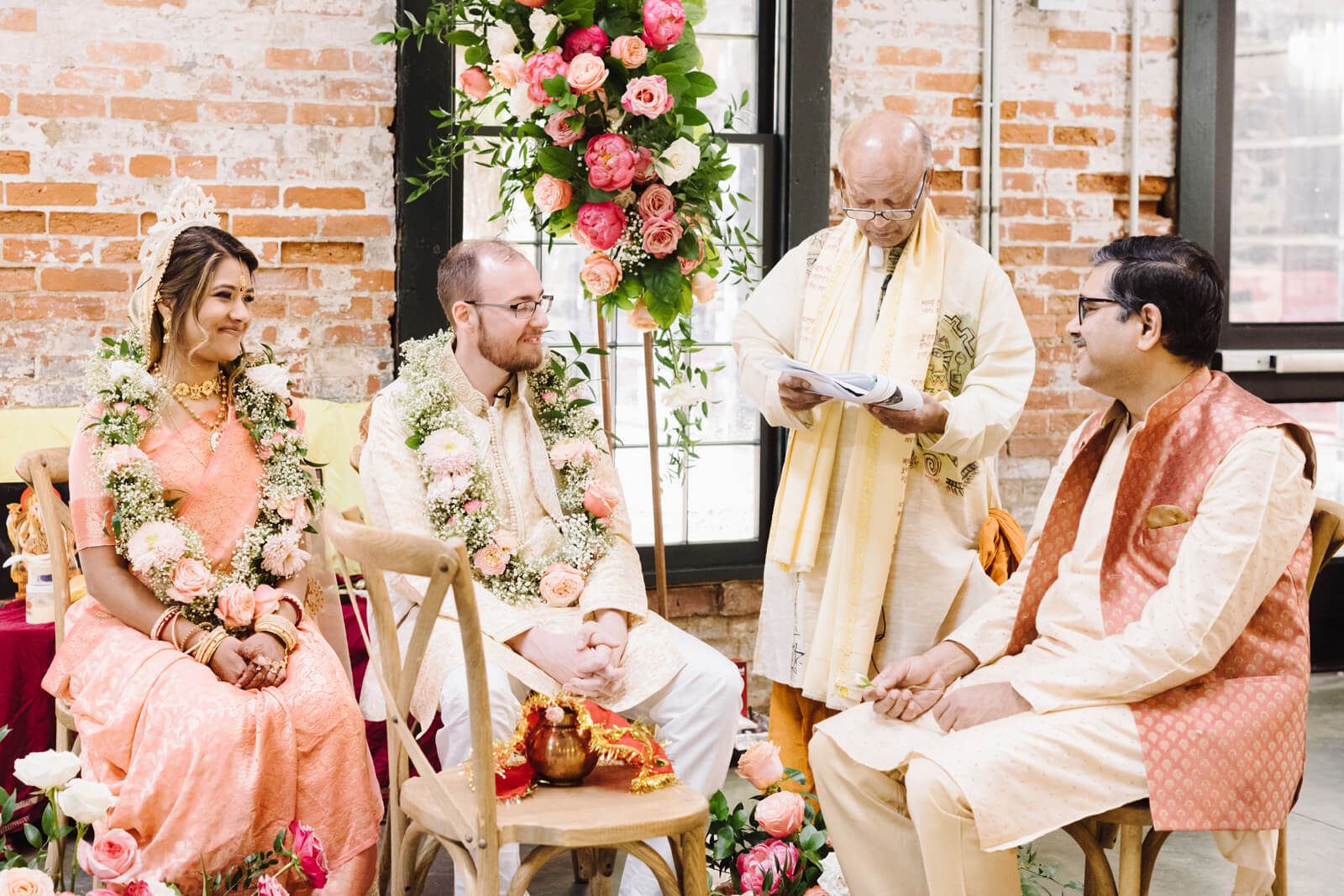 Most Unexpected Event On Your Wedding Day A hail storm right before the ceremony.
Piece of Advice In the days leading up to our wedding, everyone told us that everything would come together on the big day, and it really did. Things may not necessarily look exactly how you meticulously planned them, but it will be your day and it will be beyond what you ever imagined.