This originally ran as a Local Love in the 2017 issue.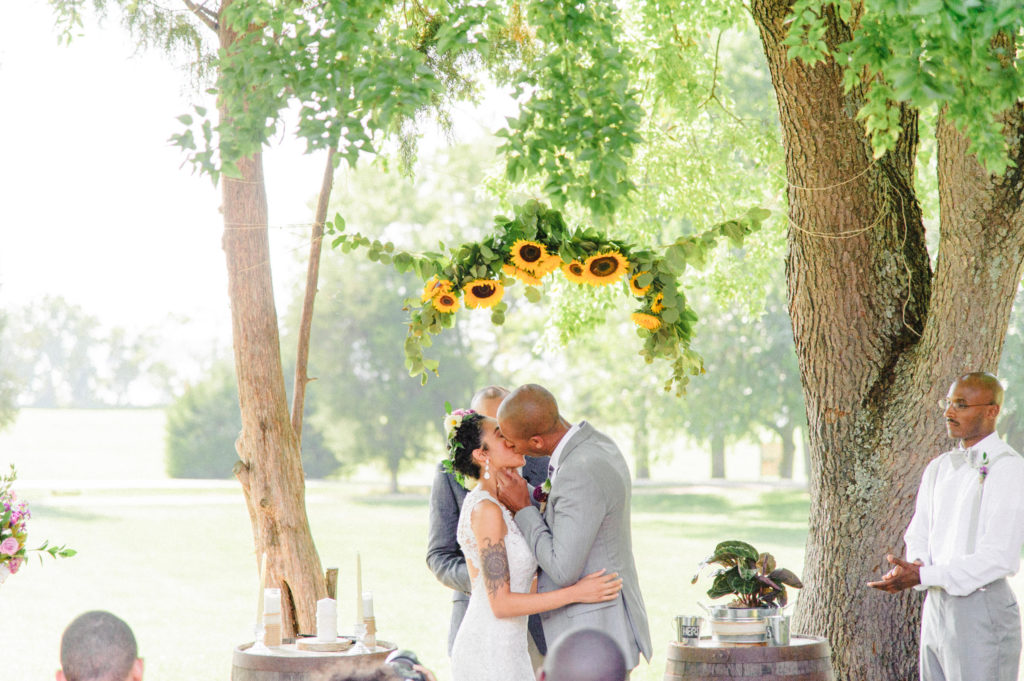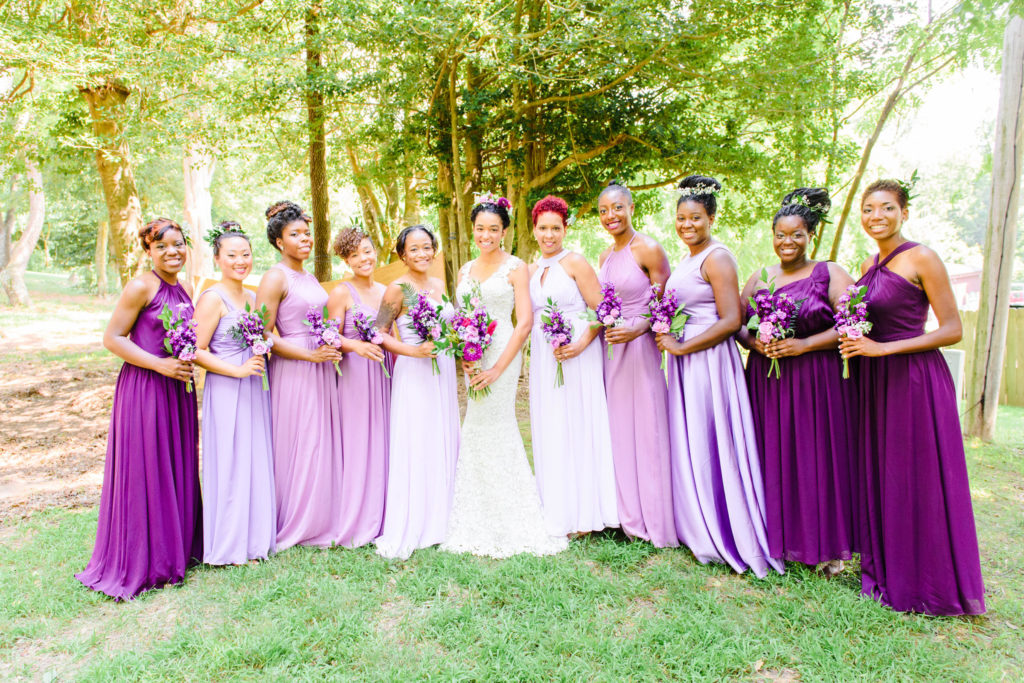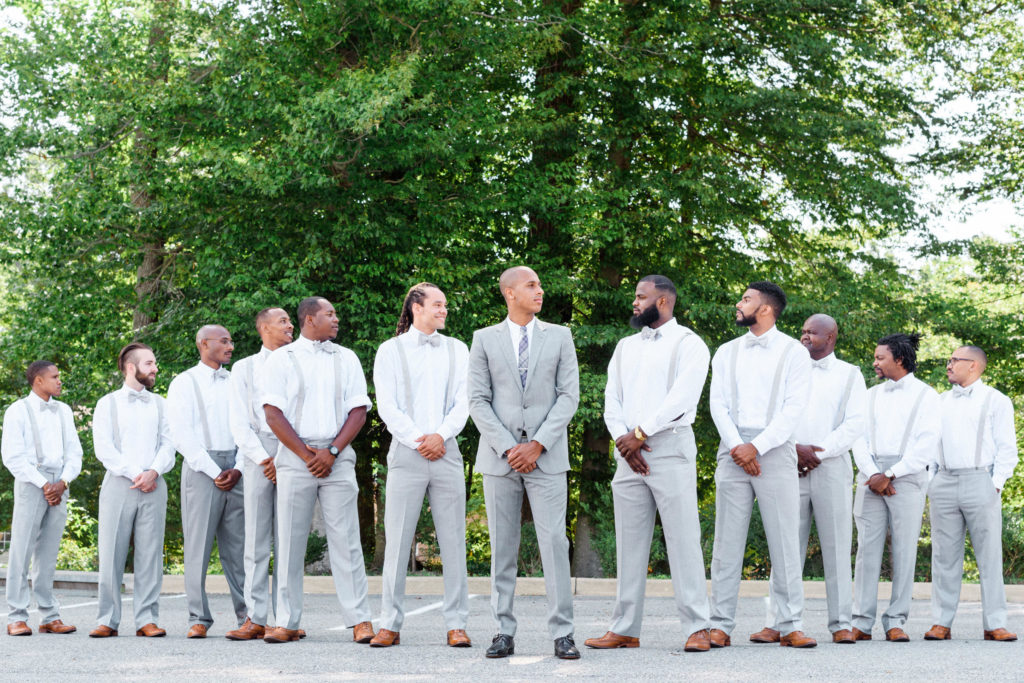 Wedding date: August 1, 2015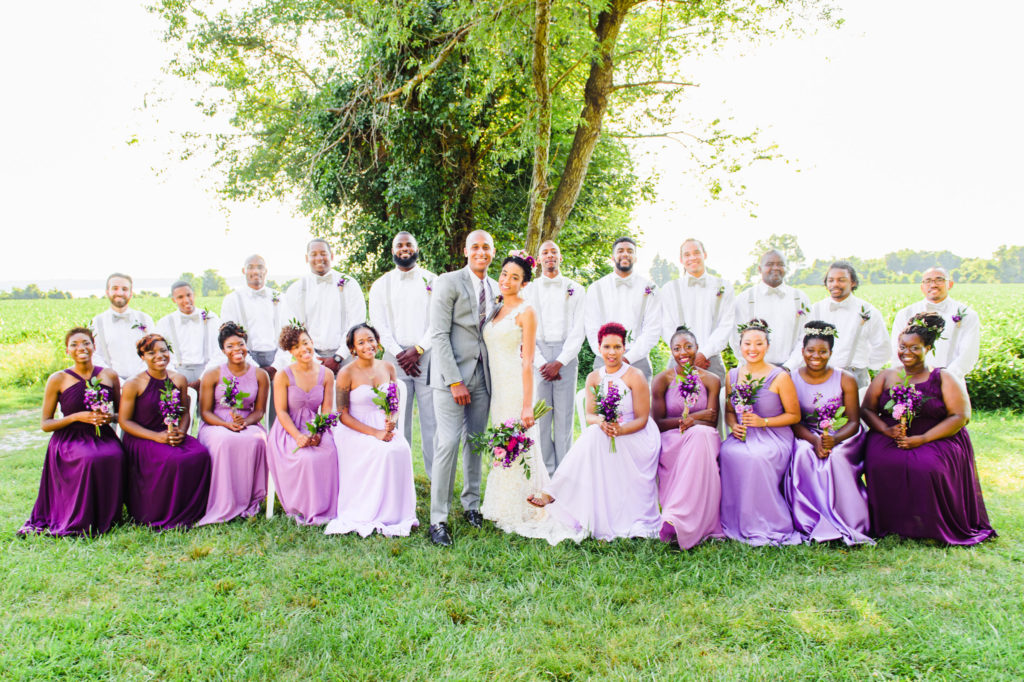 The first time Joshua Jones gave Naomy Ramos his phone number, she threw it away. "I knew he was going to be in my life a long time," she explains, "I just didn't want him to be in my life at the wrong time." Their paths crossed again and again, until, finally, she gave him her number. When they finally spoke on the phone, she invited him over and they spent the entire night talking. Soon they were inseparable. But it felt like something was missing. For Naomy, the answer came in the form of a baptism at Greater Baltimore Church of Christ in Brooklyn Park. Then they spent months not speaking, so Naomy could focus on her new relationship with God.
The following spring, Joshua was in his last semester of nursing school, and while he had a ring for Naomy—and knew he wanted to marry her—she didn't feel ready to be his wife, so they broke up.
The following fall, after a long illness, Naomy's dad passed away (even when they weren't together, Joshua would travel down to Atlanta to visit him), and Naomy was able to focus on how much she missed Joshua. By Christmas Day, he was in Atlanta surprising her with a proposal. Wedding planning started almost immediately. The biggest problem was the vast guest list (300-plus) and the minimal budget. A fellow parishioner in their church had recommended Jefferson Patterson Park, a 560-acre state park along the Patuxent River in Calvert County. It was a bit of a hike from Baltimore, but worth it, they decided.
"We didn't use the template of a traditional wedding," says Naomy. "We just decided in every stage what we were going to do." Sometimes that meant upsetting some (an outdoor wedding in August?!) and sometimes it meant appeasing them (traditional meats, rice, and vegetables from Naomy's Dominican roots). But, most importantly, it meant working together. Says Naomy, "It's the first time as a couple you are working toward one vision."
BEAUTY Jazmin Scott, sister-in-law BRIDESMAIDS azazie.com CATERER Family-catered Dominican food CUPCAKES Cynthia Davis FLOWERS Arranged by Lauren Jefferson GROOM AND GROOMSMEN Joseph Abboud suit from Men's Wearhouse, Burberry tie, and Magnanni shoes from Nordstrom (groom); Men's Wearhouse suits and shoes, bow tie and suspenders from etsy.com (groomsmen) HONEYMOON Aruba LOCATION Jefferson Patterson Park MUSIC Marcell Russell and DJ Droopy OFFICIANT Leonard "Dink" Dukes STATIONERY Designed by Lauren Jefferson VIDEOGRAPHER Alexandria Benford WEDDING DRESS Breanna by Maggie Sottero at J. Andrew's Bridal and Formal, Peachtree City, GA WEDDING PLANNER Al-Nisa Aduwu