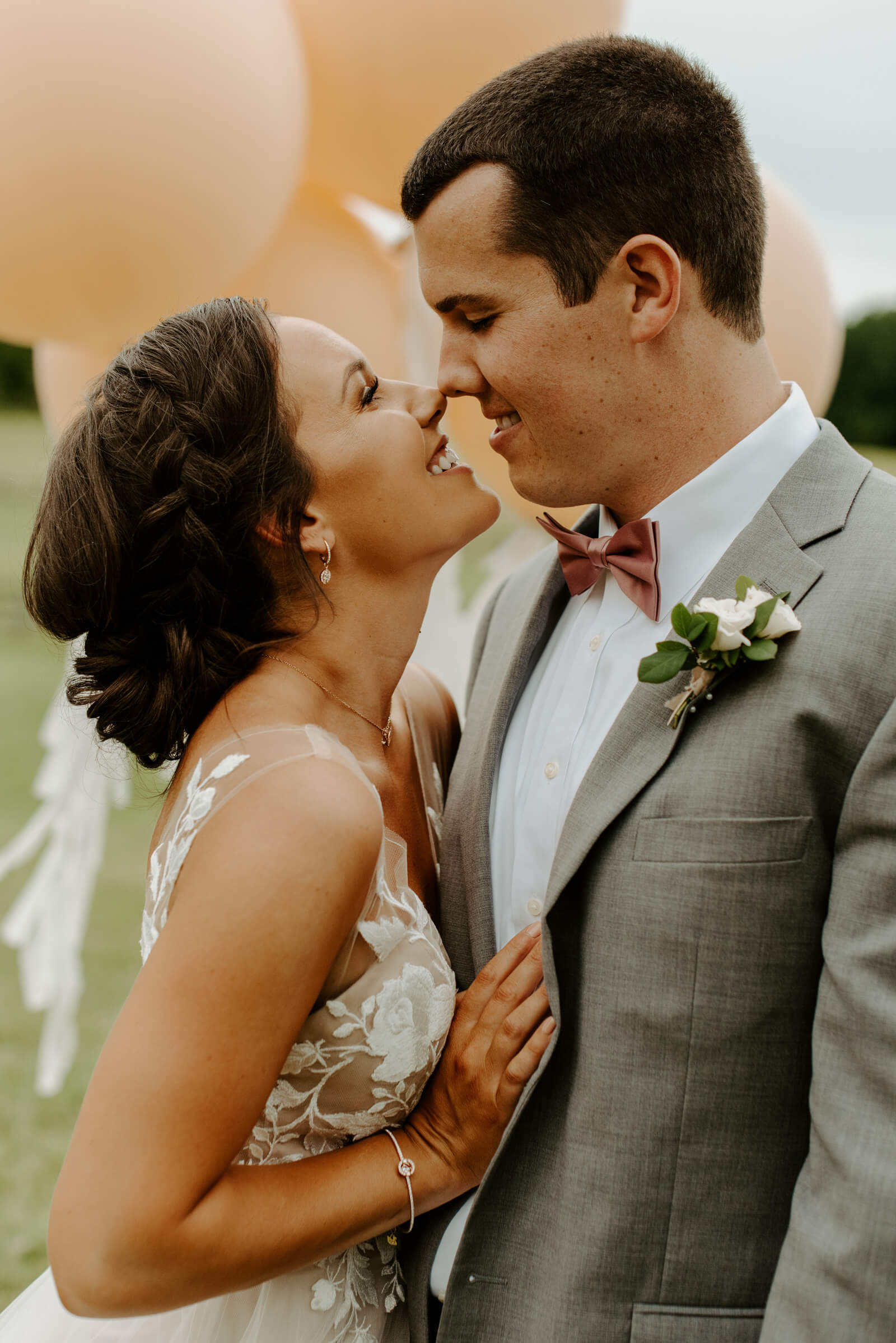 Scott and I met back in 2017 at a family gathering—our siblings, who are now married, were dating at the time. But the timing wasn't quite right then for either of us. Fast forward about a year and a half later, a special friendship started to bloom between the two of us. Feelings started to evolve and before we knew it we were falling for one another.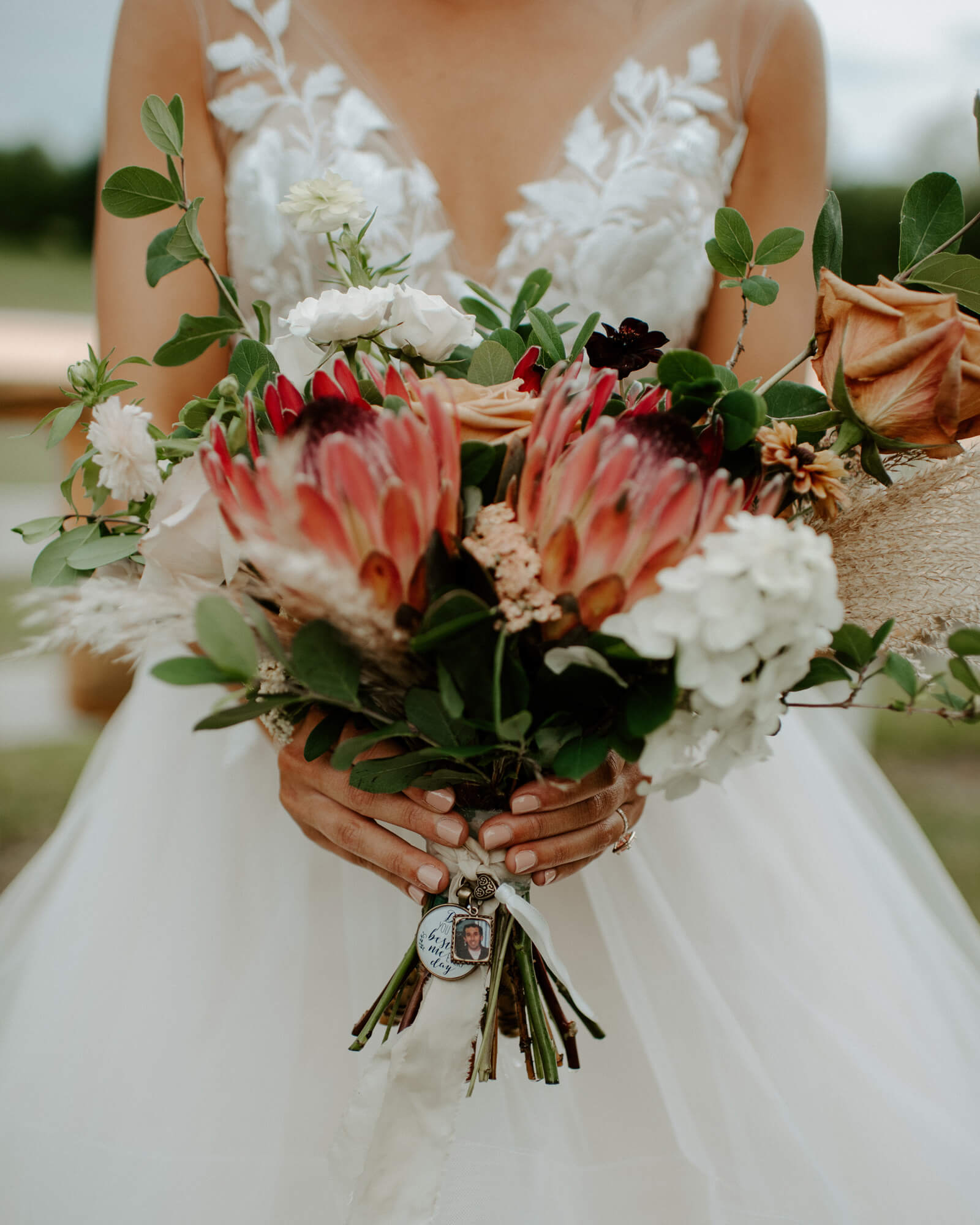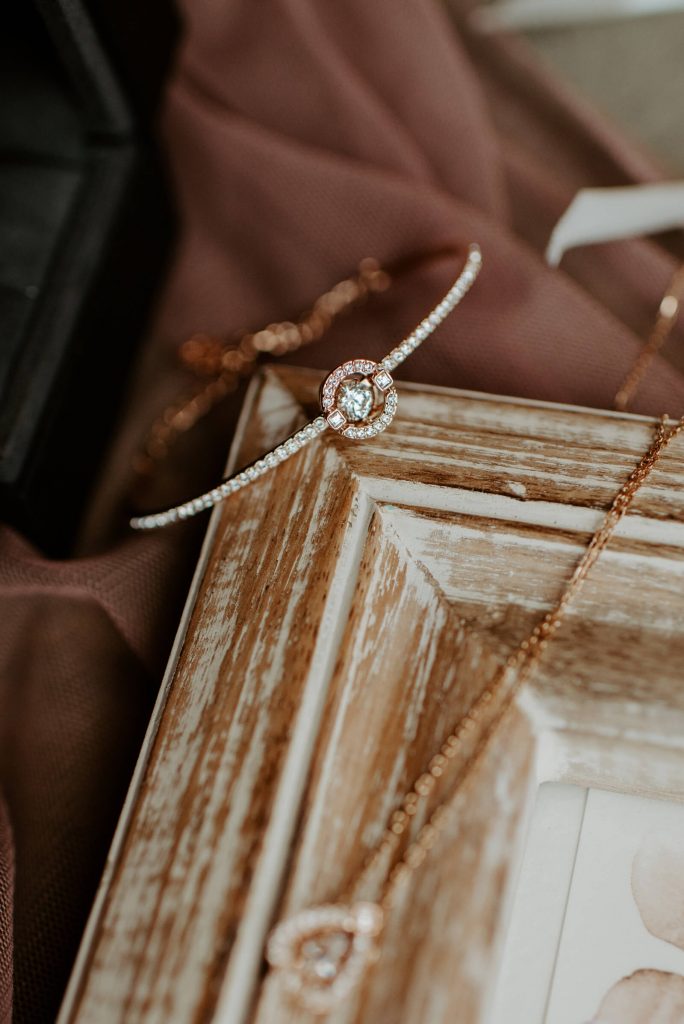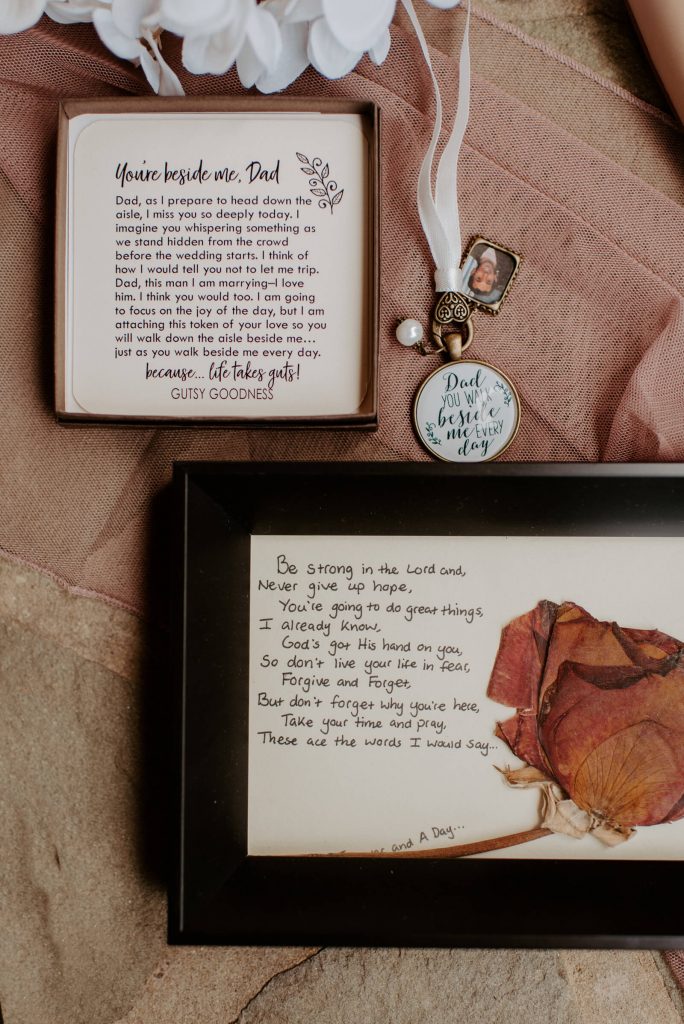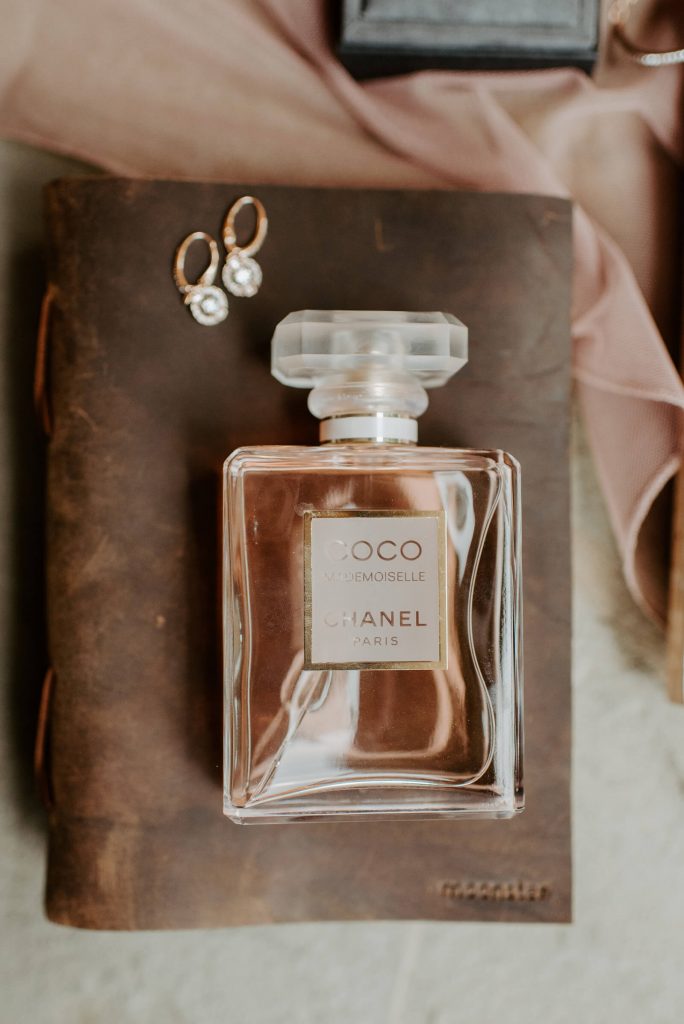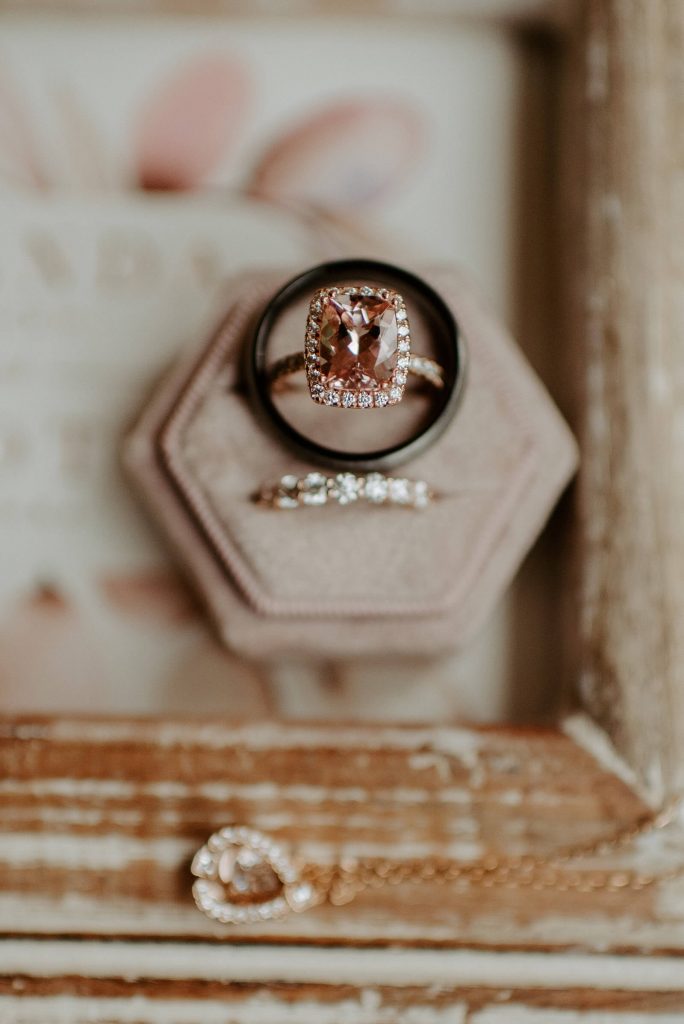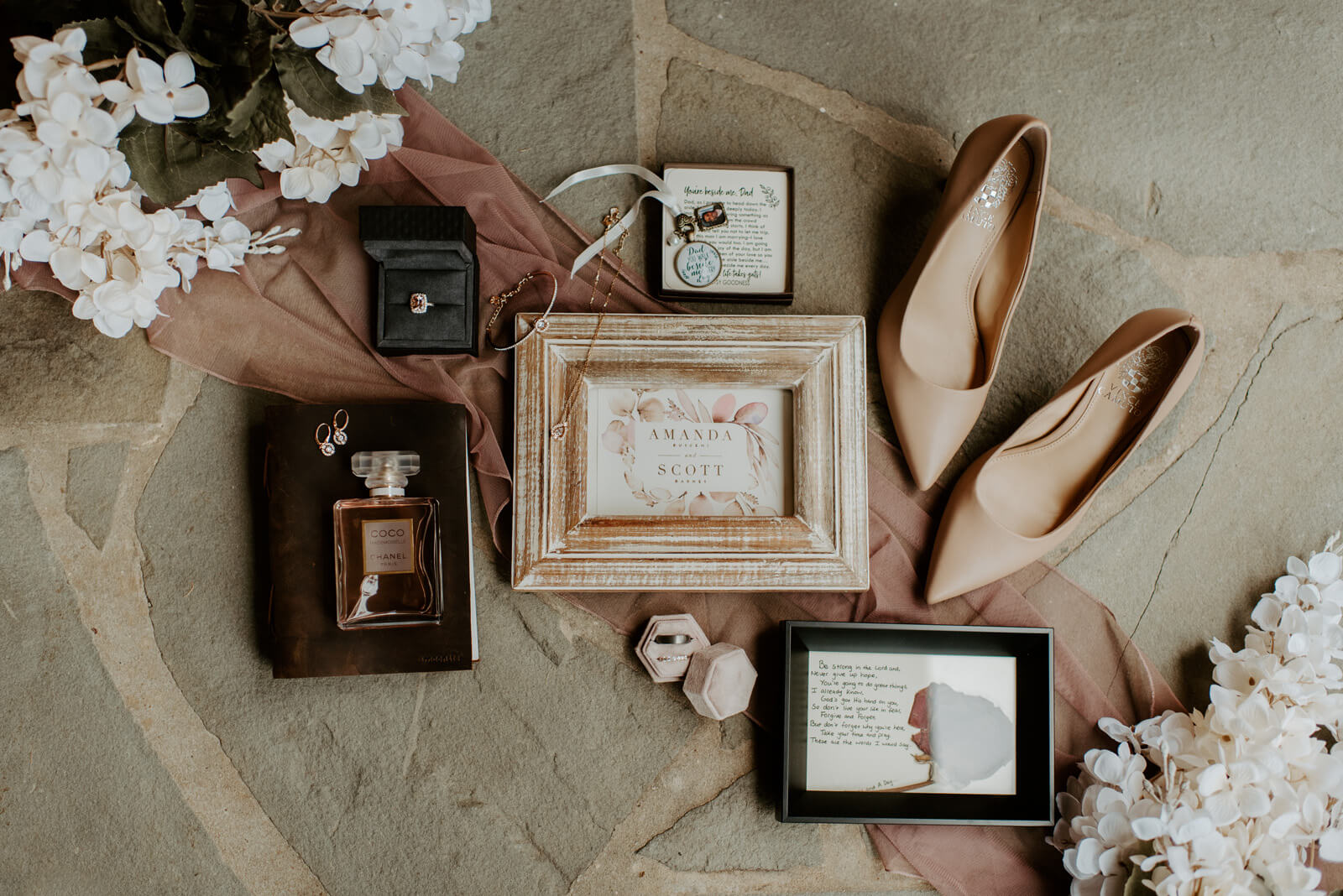 Scott and I dated for a year and a half before he popped the question in October 2019. I had planned a special getaway to St. Michael's for his 30th birthday. Days leading up to that weekend I noticed Scott acting quite peculiar, so much so that I asked if anything had been on his mind. He shrugged it off as being "anxious about turning 30." Come to find out, he had been anticipating what was to come the following weekend. After checking into our bed and breakfast, Scott insisted we go for a walk by the water before grabbing some drinks at a local brewery; I eagerly obliged. Scott, knowing, I love nothing more than being by the water taking in a beautiful view. It was 70 degrees, sunny, and I was sitting on a pier watching the water, all the while having the most important person in my life by my side . . . I remember thinking, "I couldn't be any happier!!" and that's when Scott proved me wrong. He did the only thing that could've topped it: asking me to be his wife.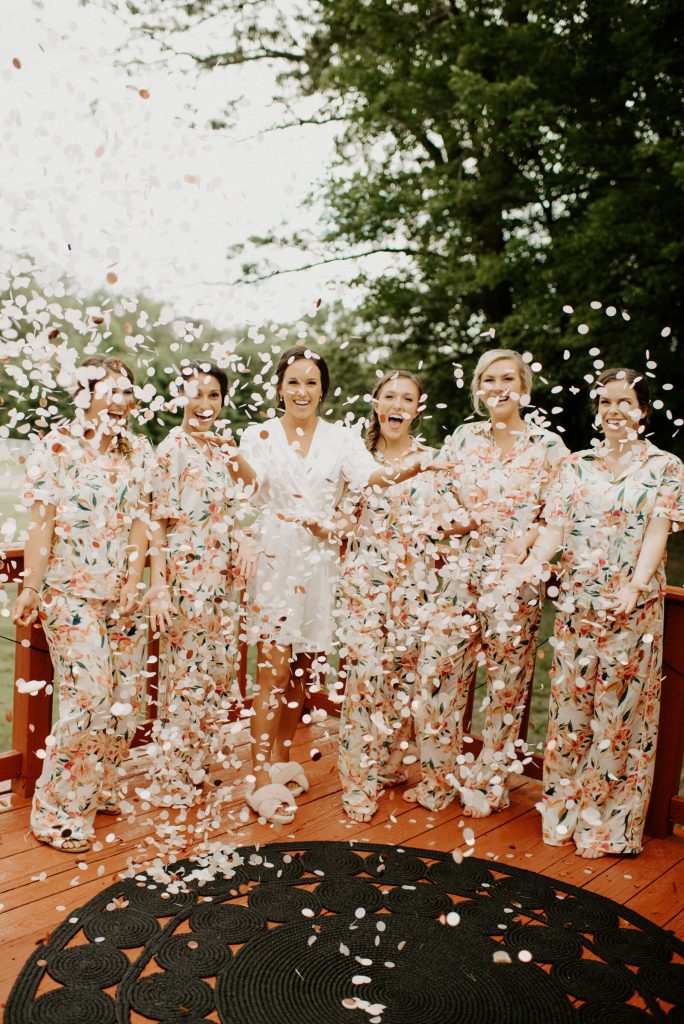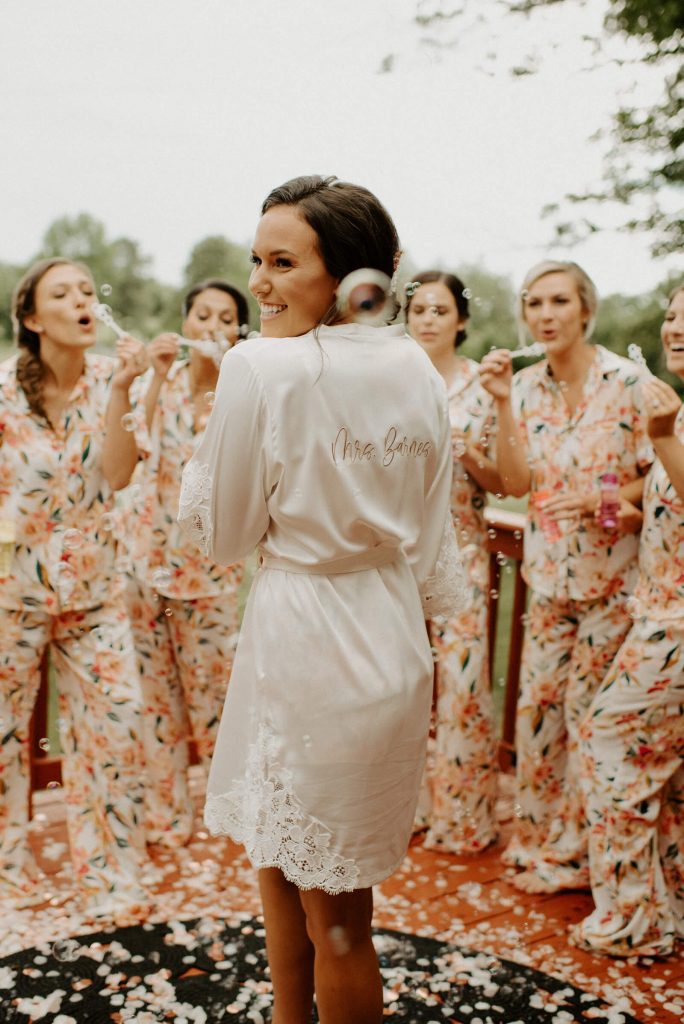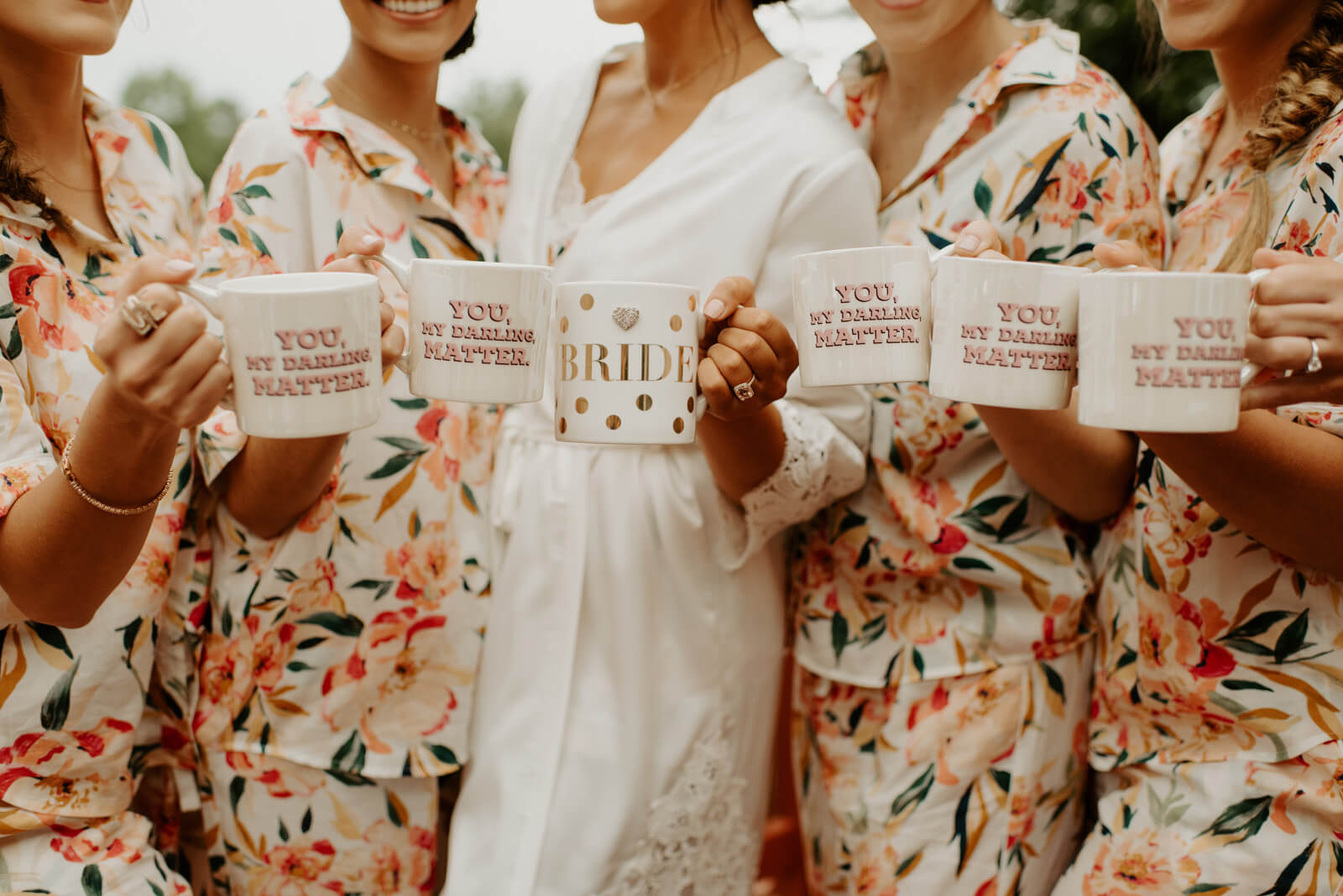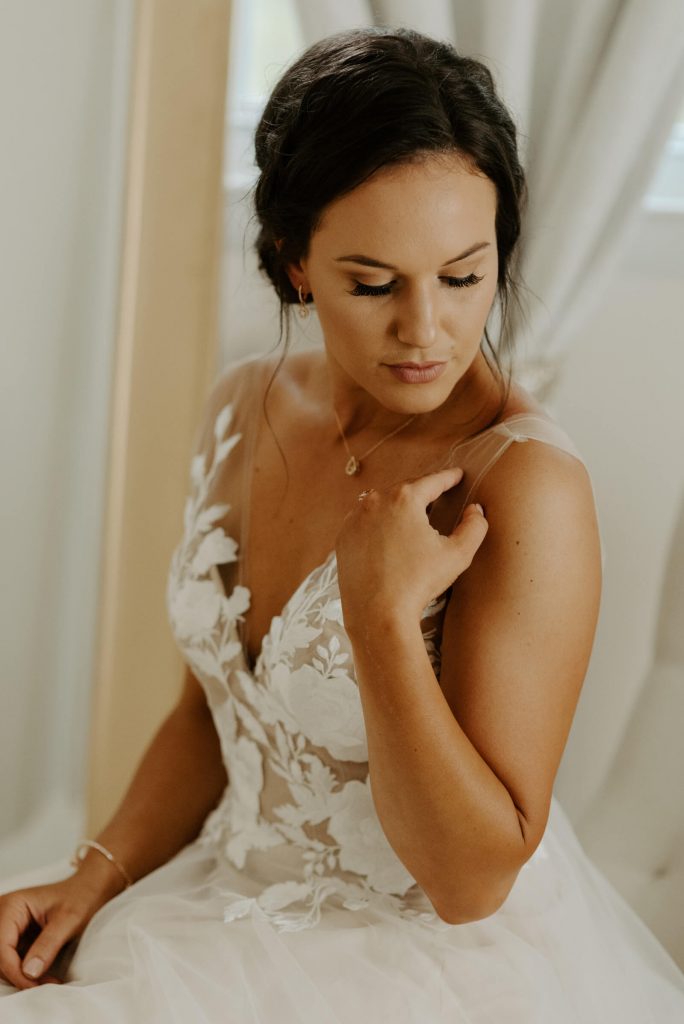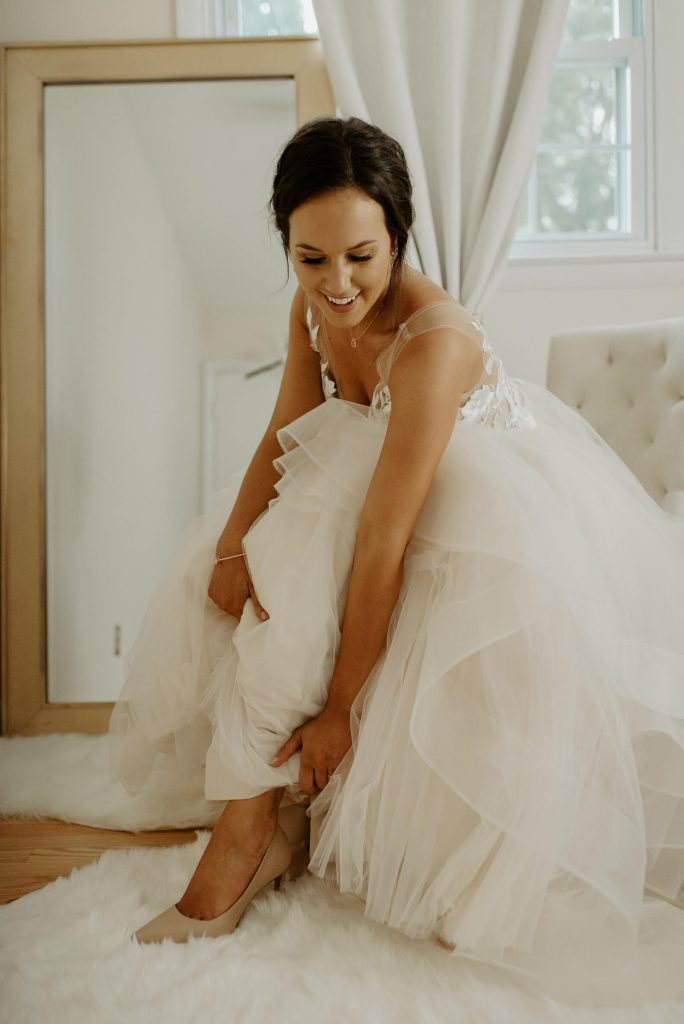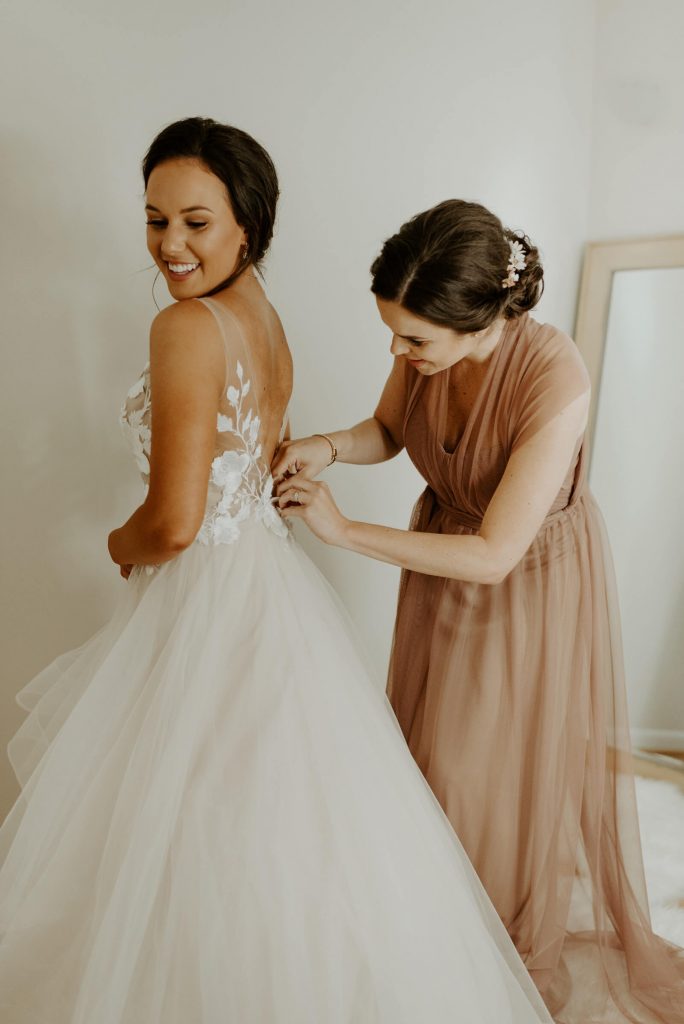 It only took us hours after getting engaged to start our hunt for the perfect venue—we don't waste any time when we are excited (must be something about both of us being the youngest.) A week later, we decided that our wedding day would be June 20, 2020 at Mountain Branch Golf Club.
The wedding planning process seemed to be a breeze and I remember even thinking, "What is all the hype about wedding planning being difficult and overwhelming?" Little did I know I would eat those words come mid-March.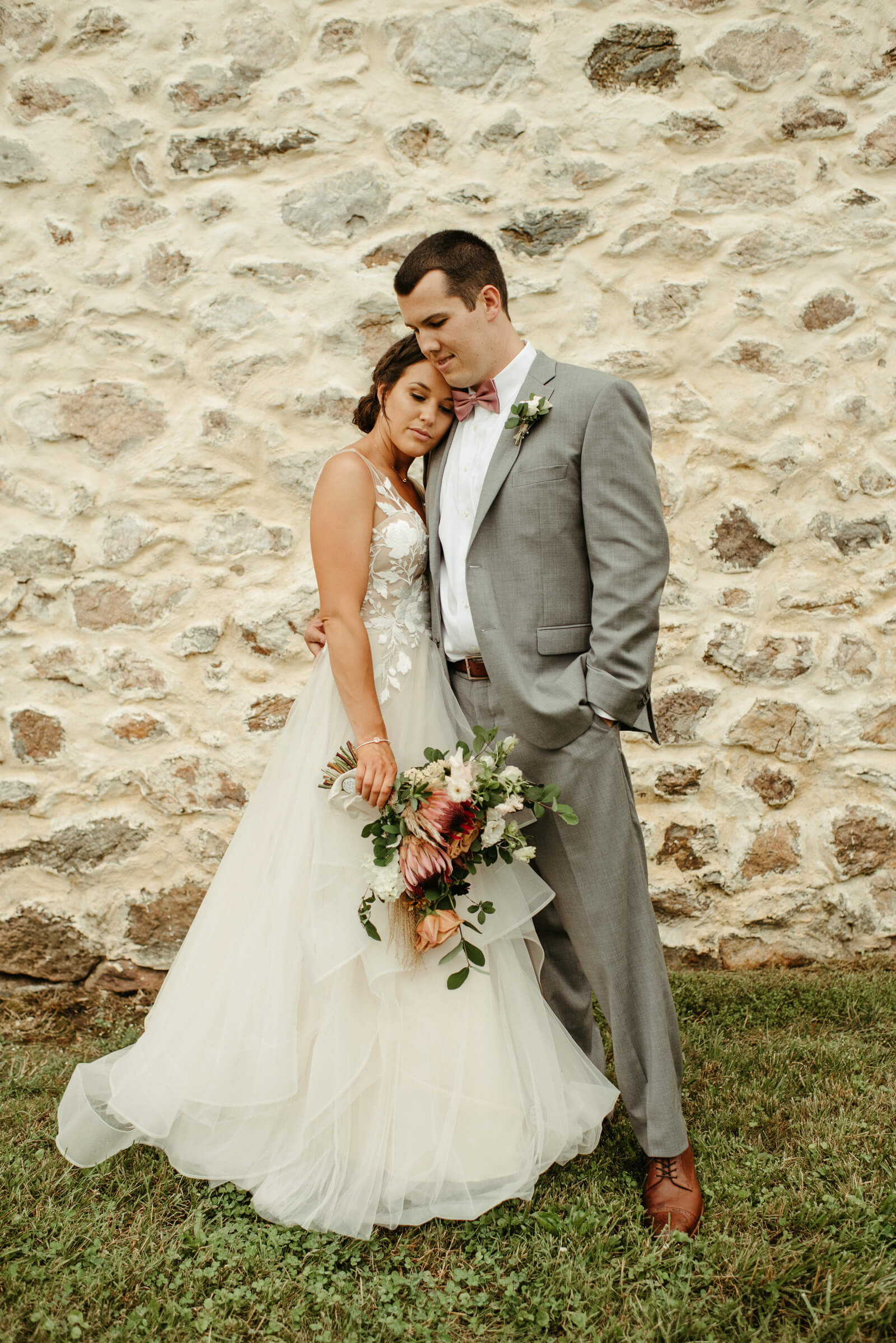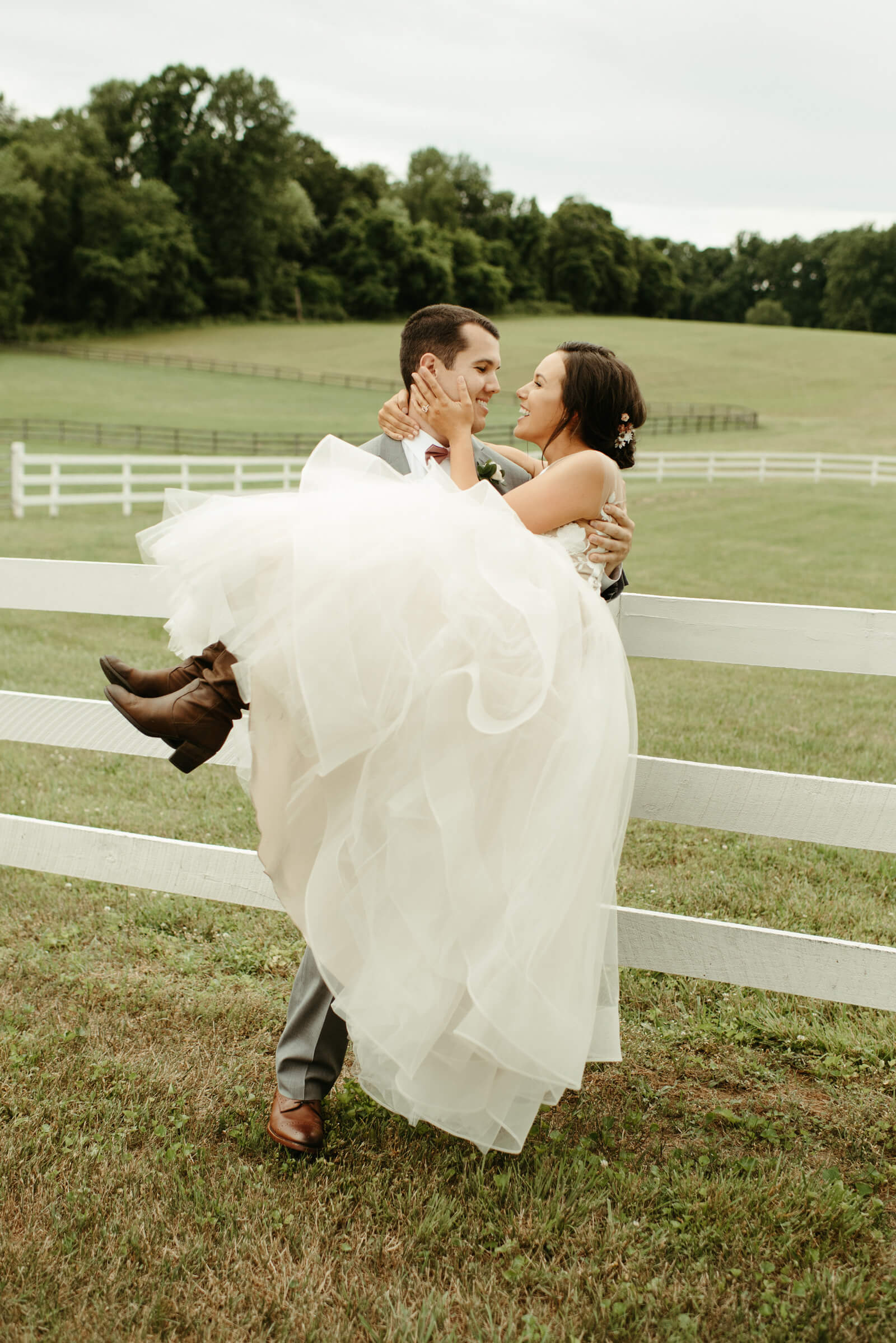 Due to the global pandemic rapidly invading our lives and upheaving our plans, we had to think on our feet. First we contacted our venue and pushed our reception one year to June 5, 2021. Then we contacted all our vendors and secured them for the new date. The next matter of business was to contact all the guests.
Scott and I always vowed that we would still honor our original wedding date if the courthouses opened up and we could apply for our marriage license. And they did—opening for virtual enrollment for marriage licenses in mid-May; giving us about 4 weeks to plan a Covid-style wedding. We immediately reached back out to all our vendors and asked if they were willing and able to jump "back" on board—all of them eagerly obliging. They were all so understanding, kind and generous with their time and effort in delivering exceptional services. They were our biggest blessing.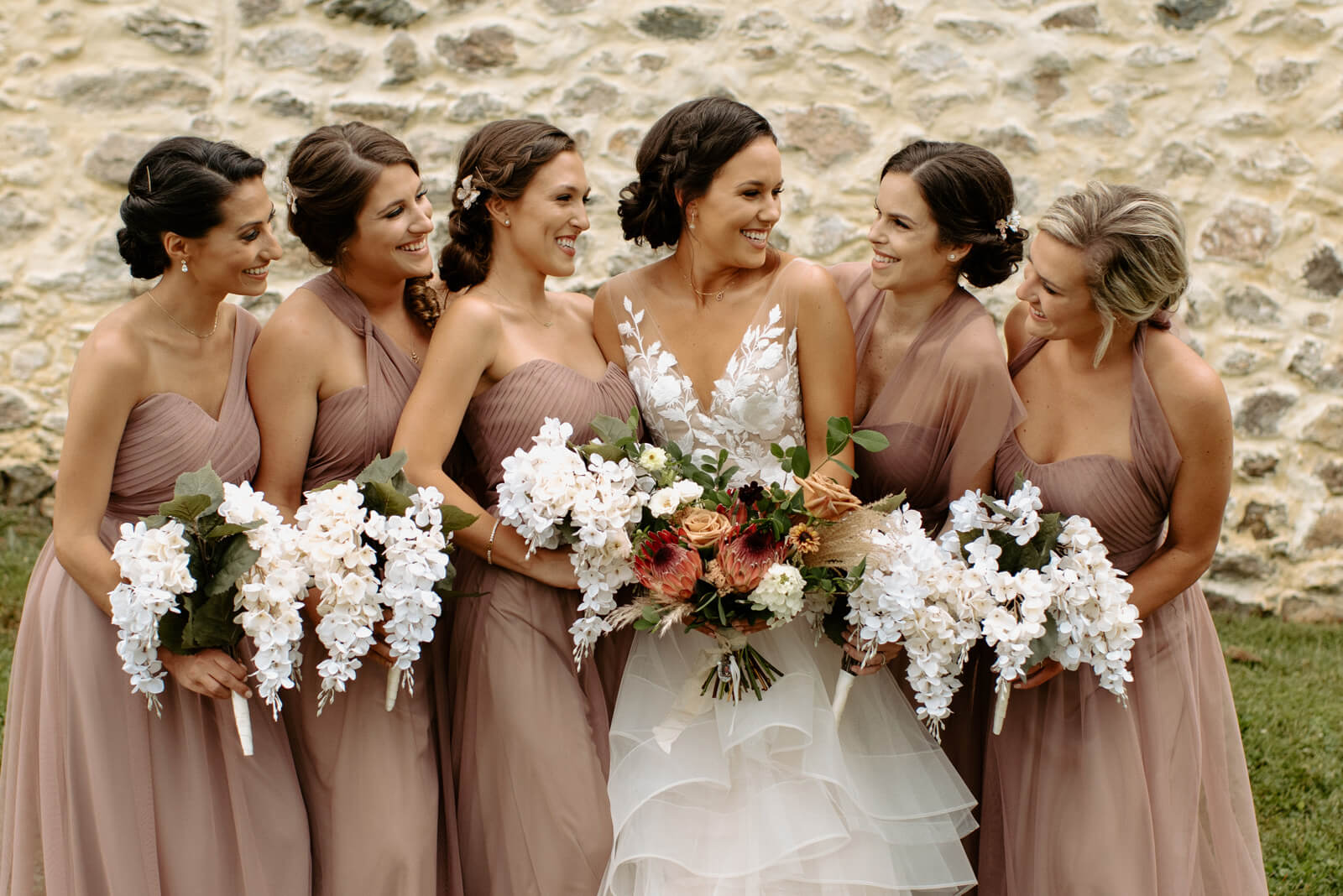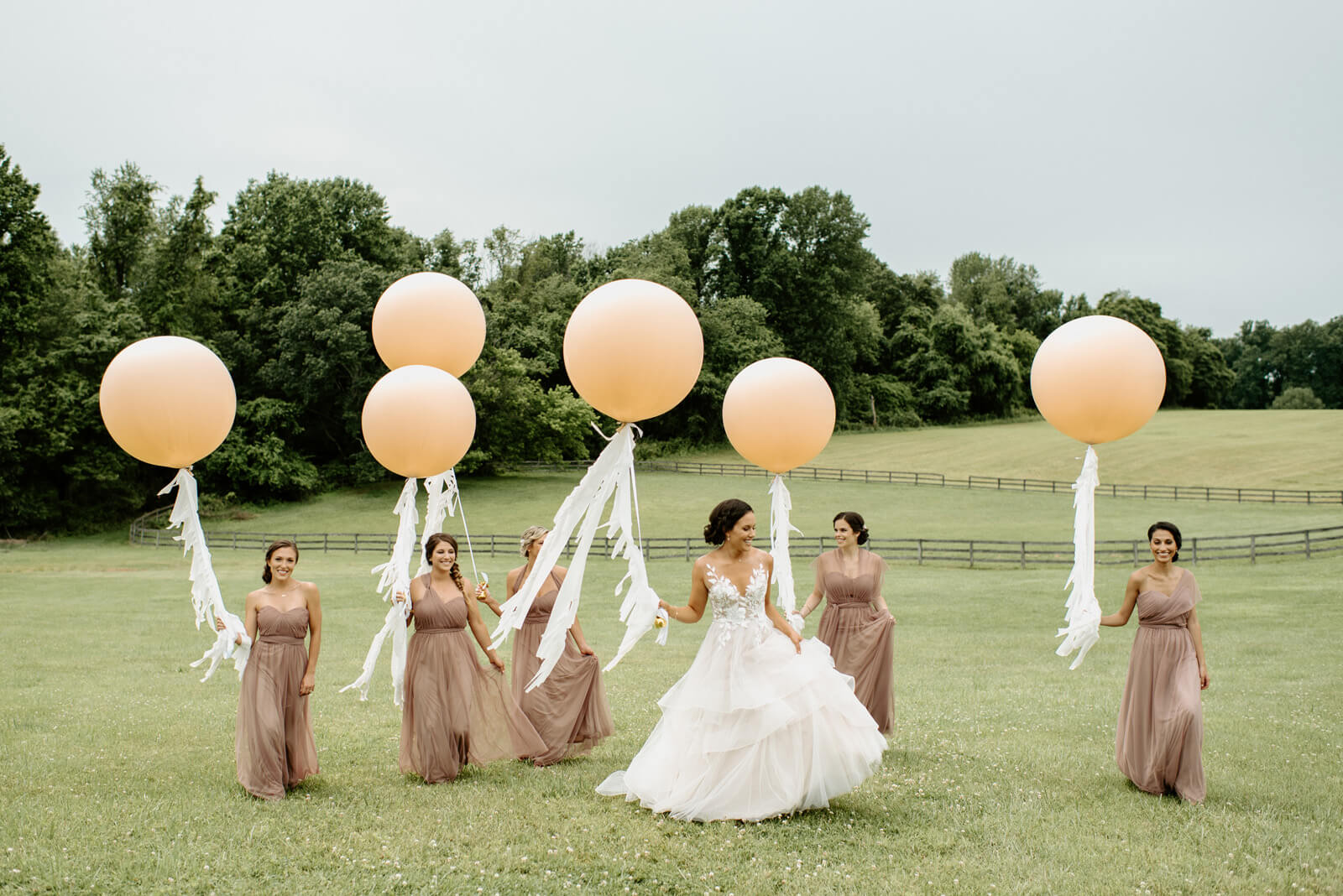 The plan then, was to do the ceremony and reception in our backyard with immediate family. As the date crept closer, the predictability for thunderstorms became increasingly high (of course it did!) We then had to think and move fast, yet again. We decided to clean out our barn just two days before the ceremony—may I add, it was built in 1860 and is currently a "working" barn; storing tractors and other miscellaneous large items—and have the ceremony inside. To say this magical day took blood, sweat and tears is an understatement.
All in all, we had to hop through some large hoops to make this day happen, but it was so worth all the effort and time spent.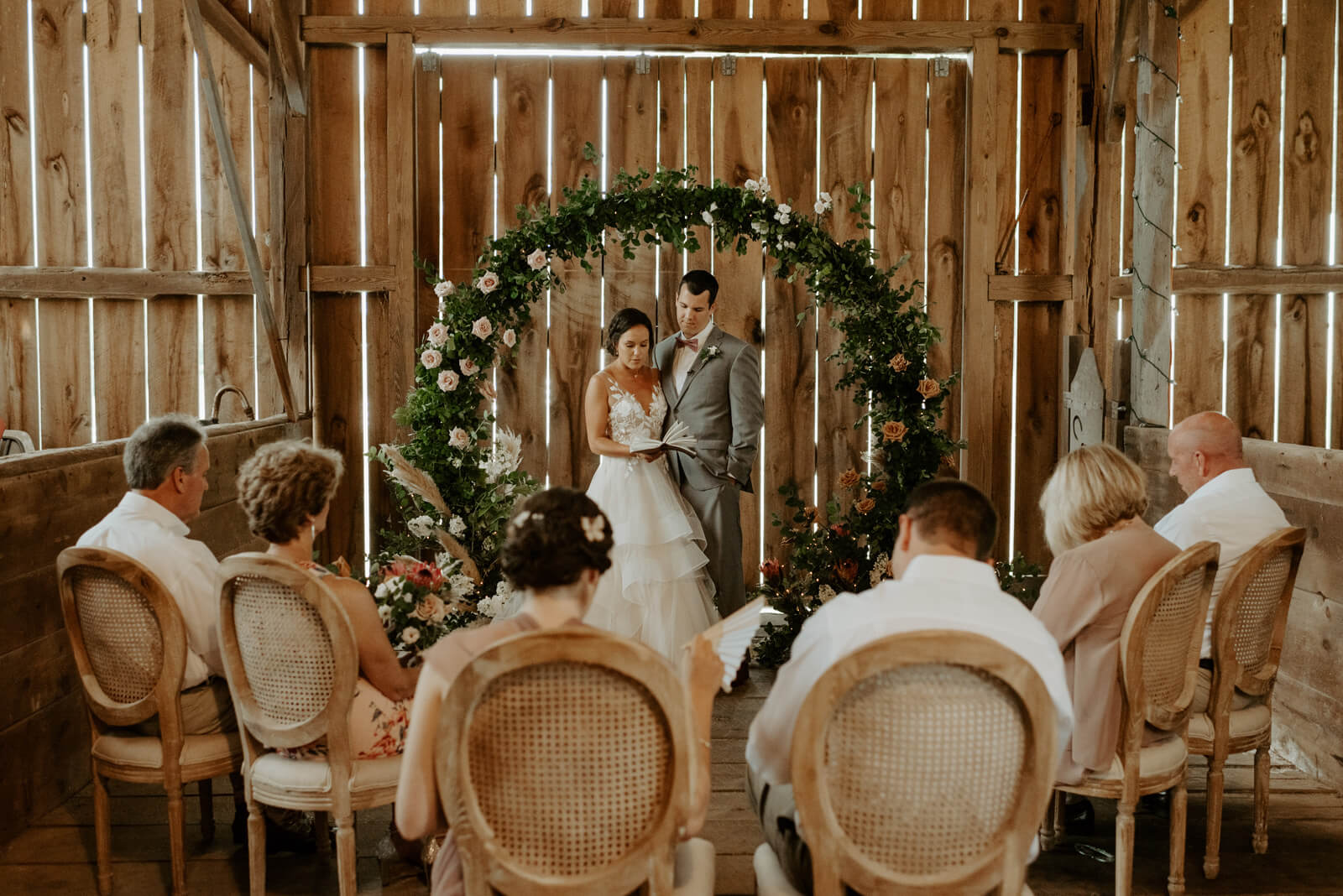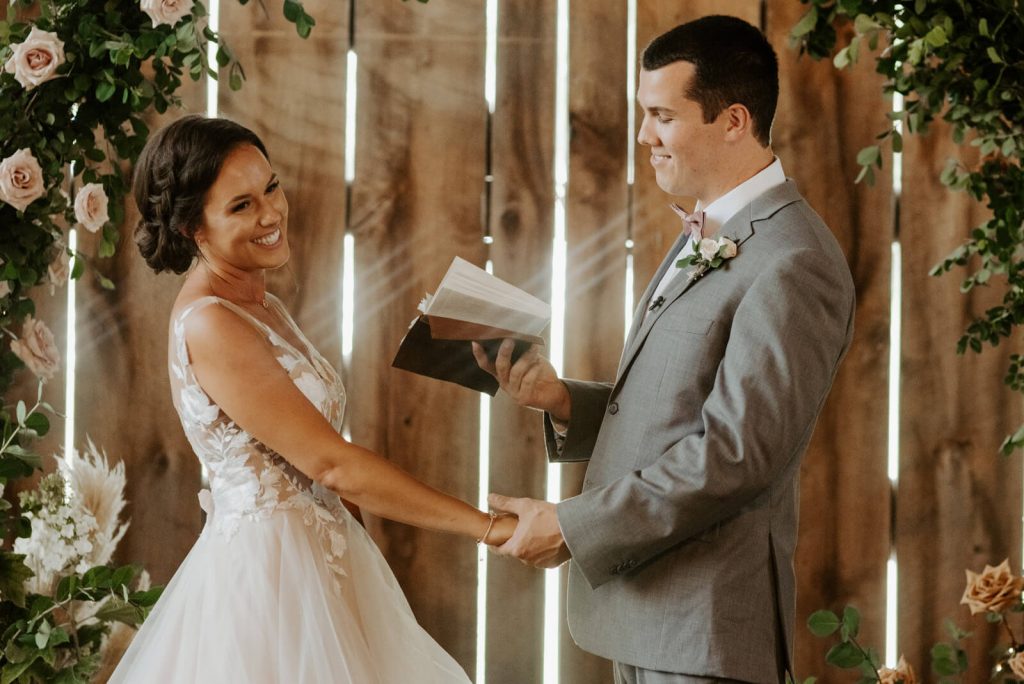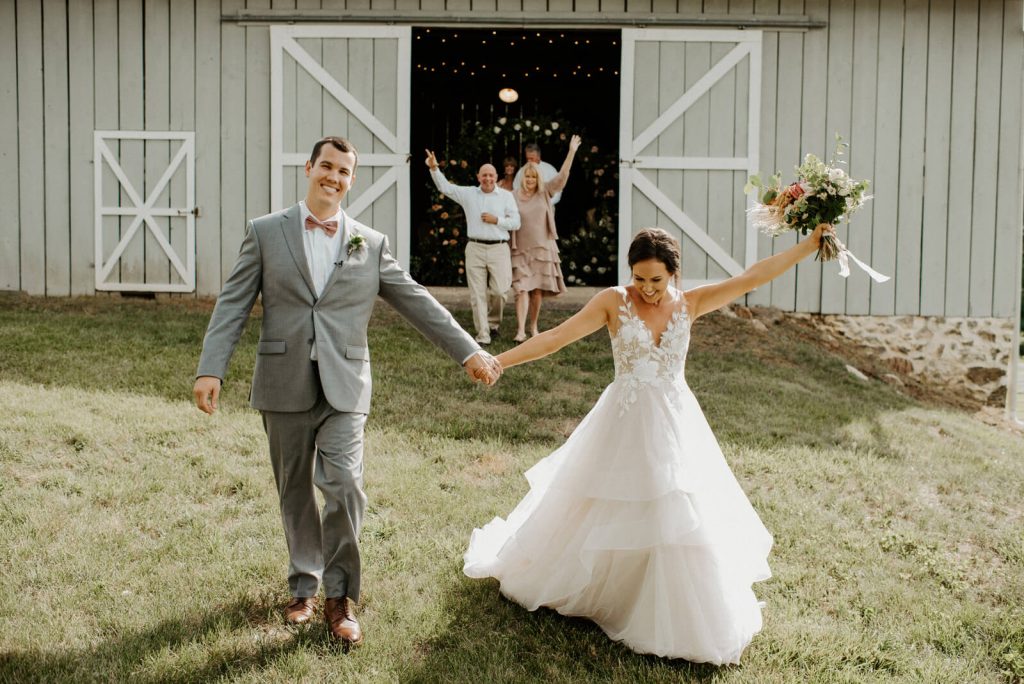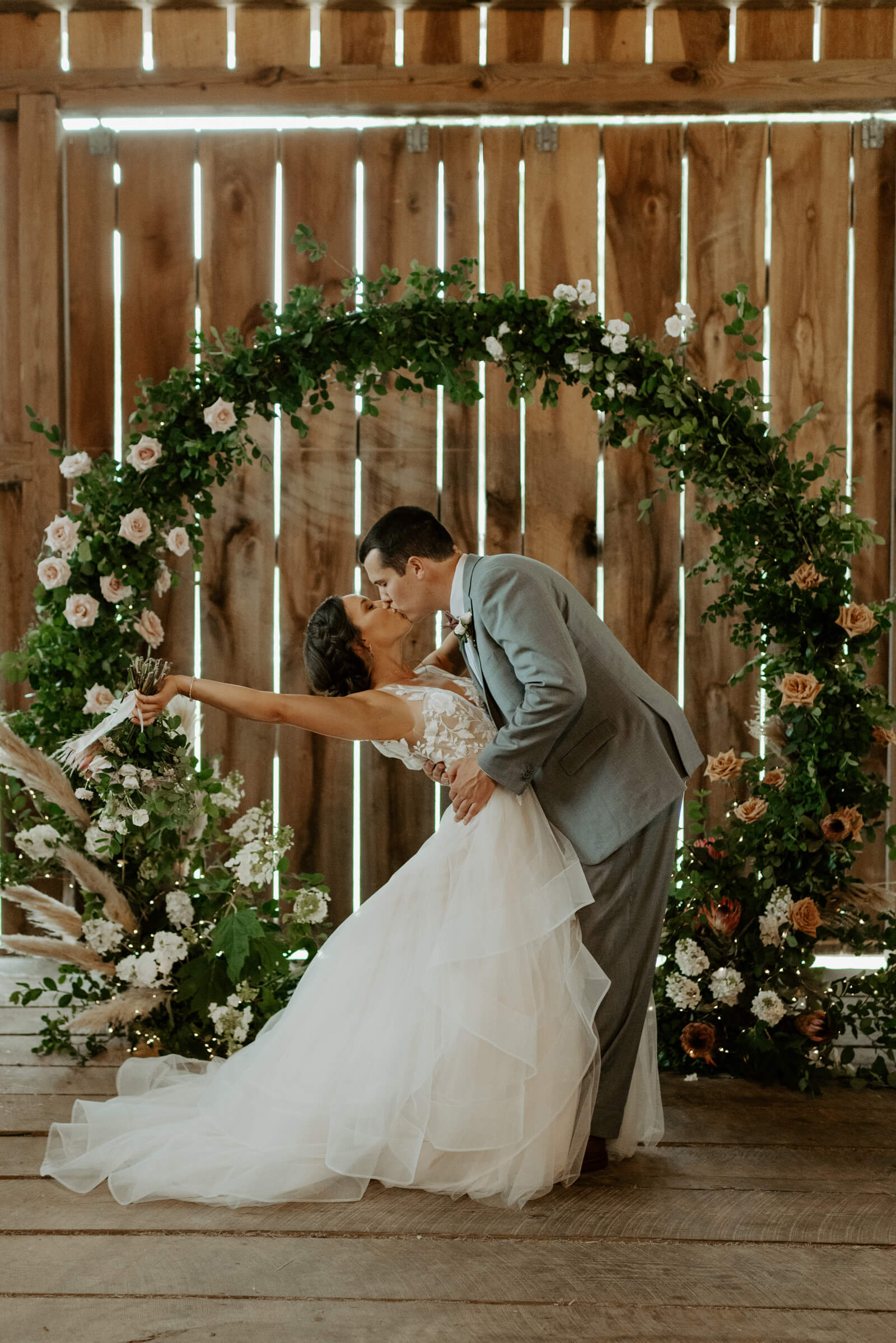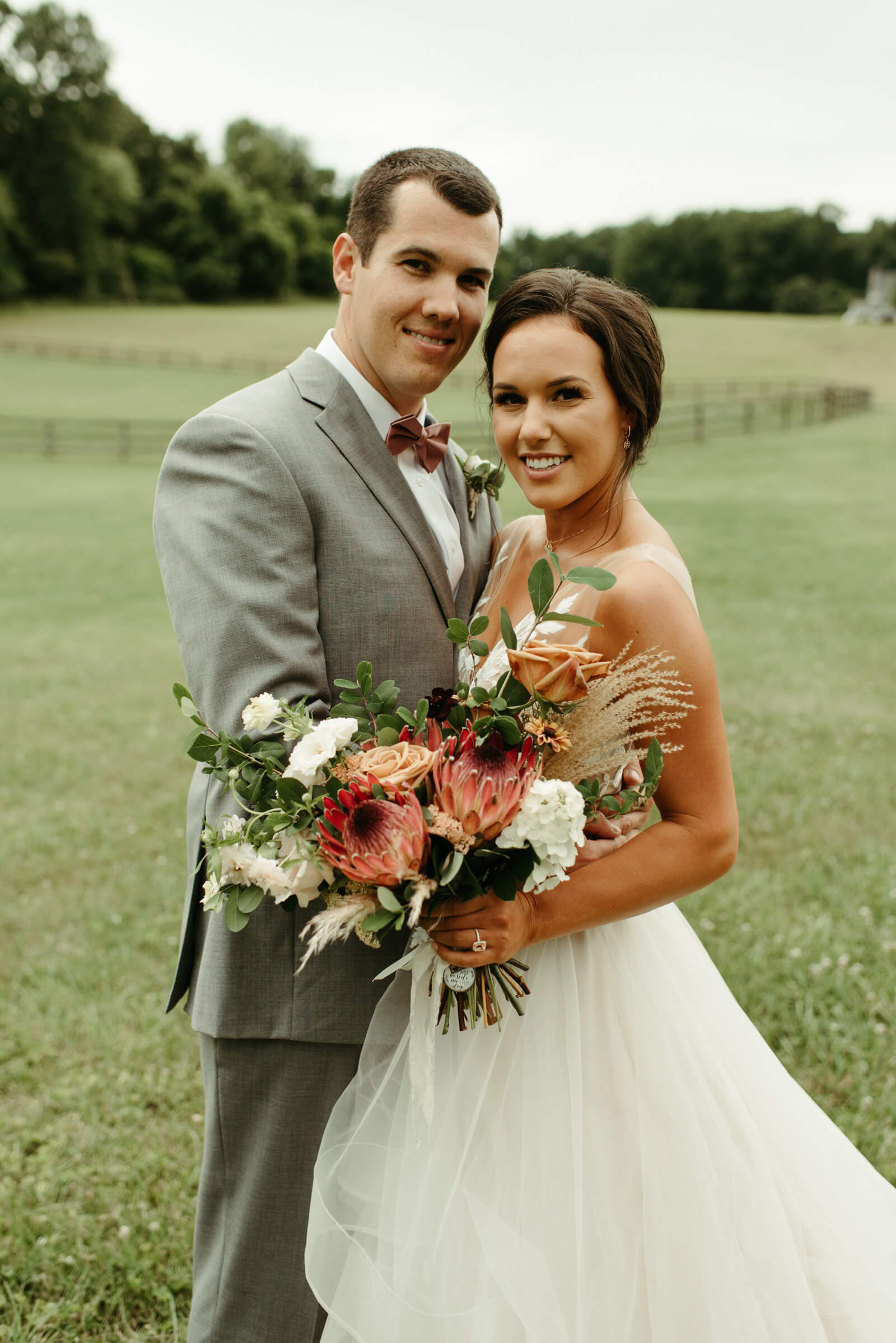 What I enjoyed most about planning a wedding during a global pandemic was that I could make this day whatever I wanted. I know I technically had the freedom to do that since the very beginning, but what was once an option was now crucial if I still wanted this to be a special and intimate day for us. I had to think outside the box and make this day come to life in the midst of complete chaos. Now that it's all behind us, I can appreciate how this brought Scott and I closer together as a team and I truly wouldn't have changed this unique wedding planning process for the world.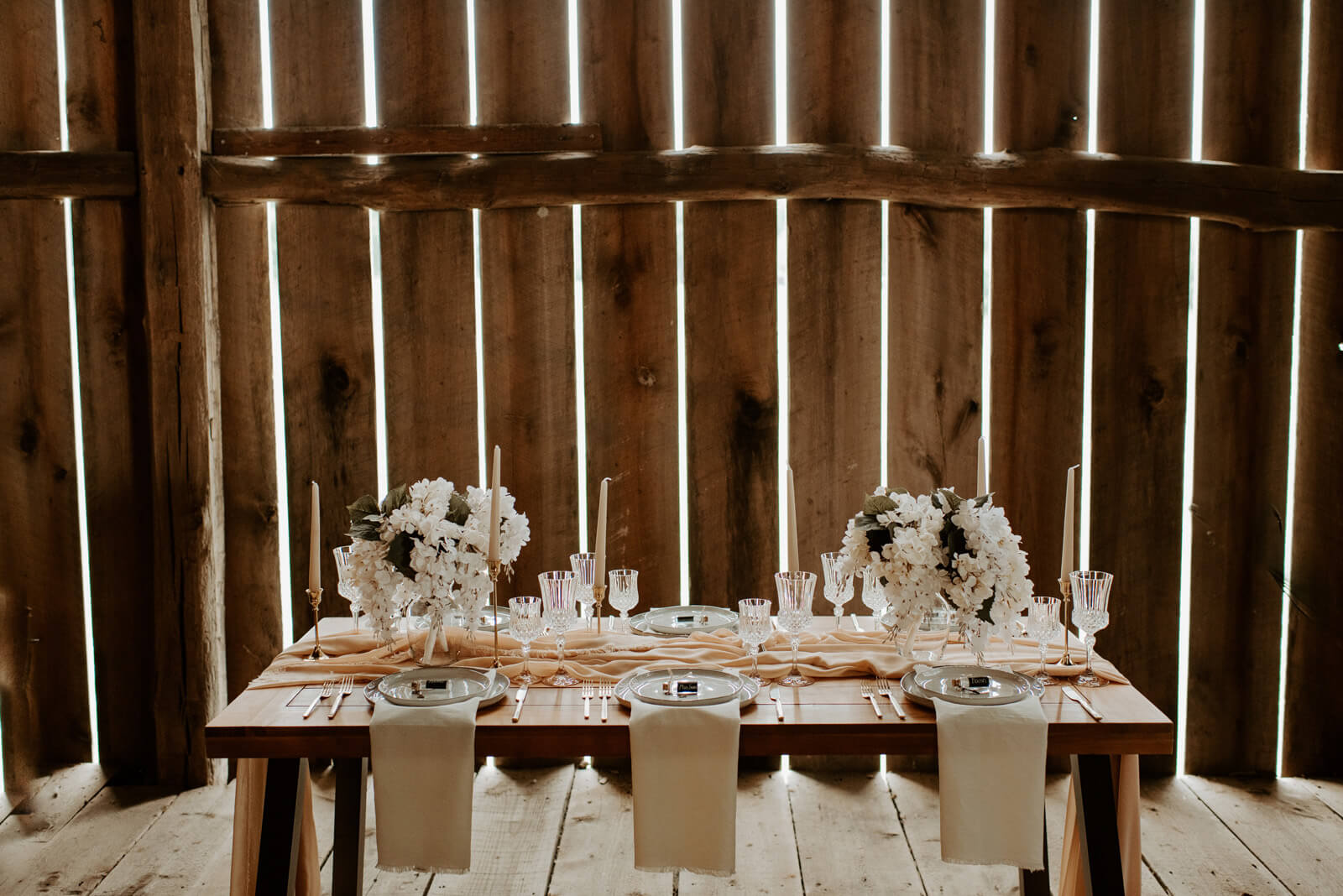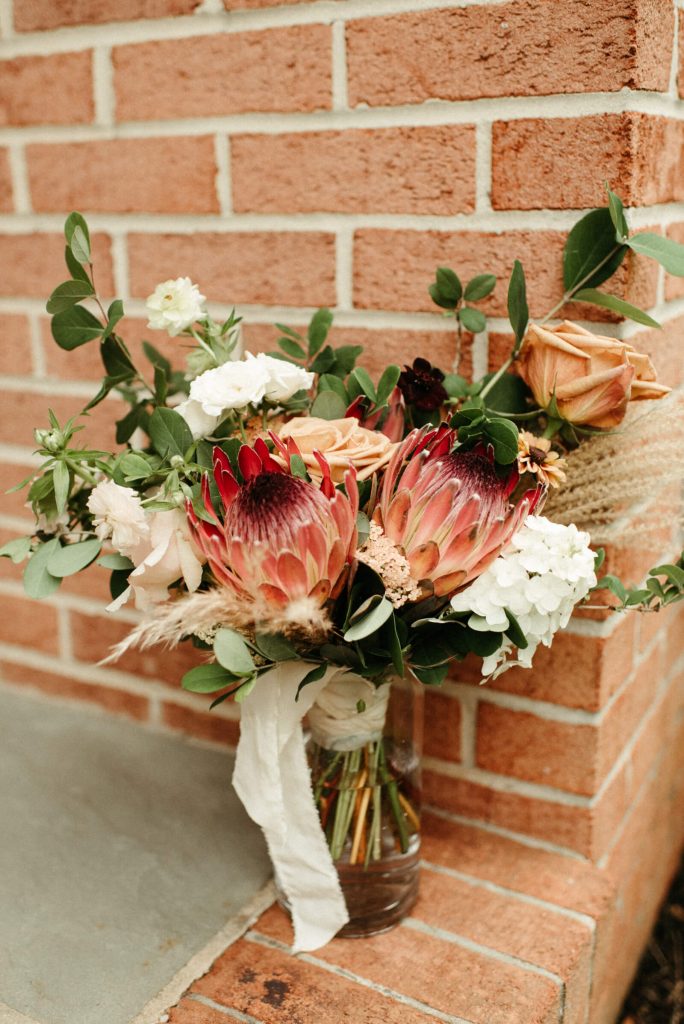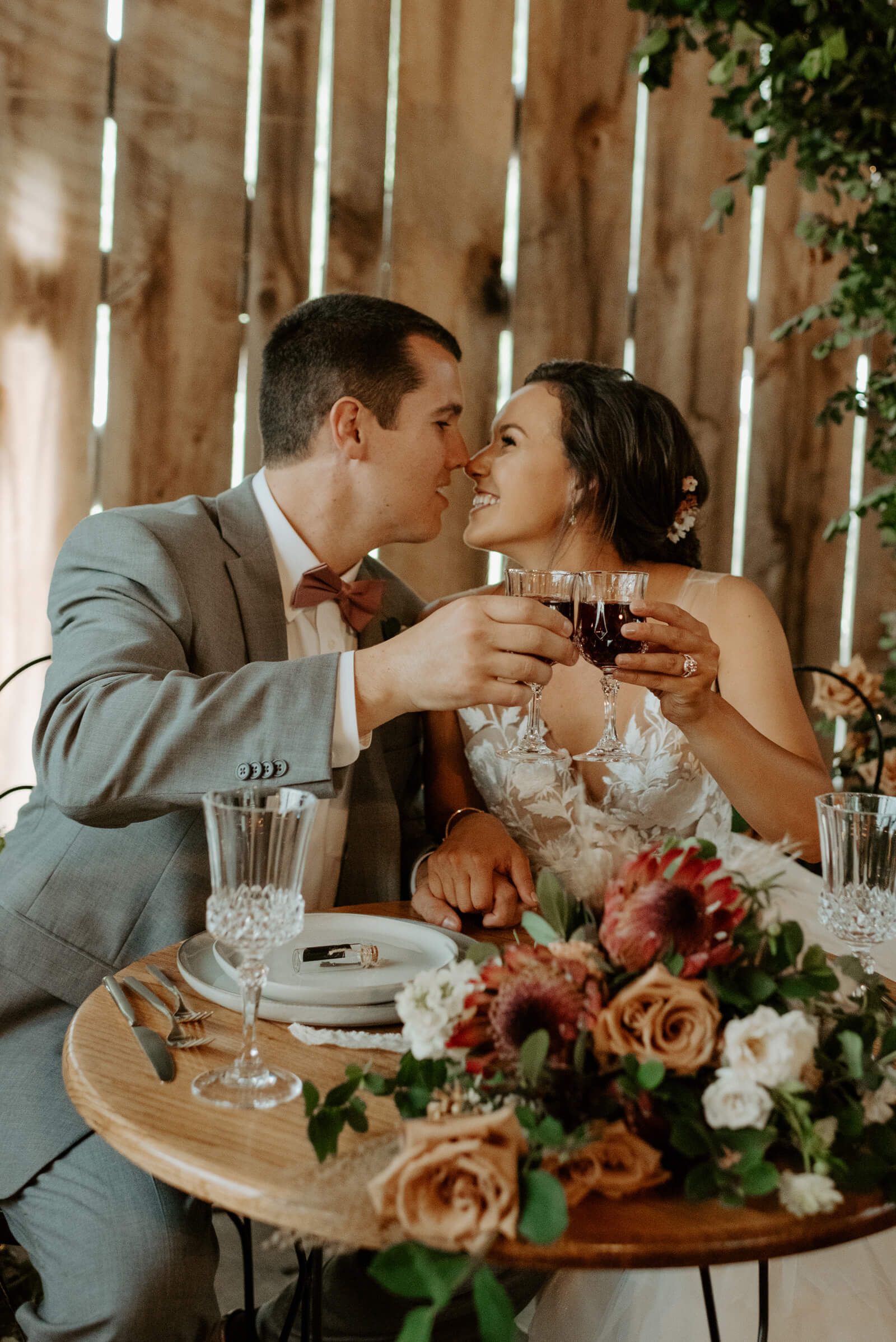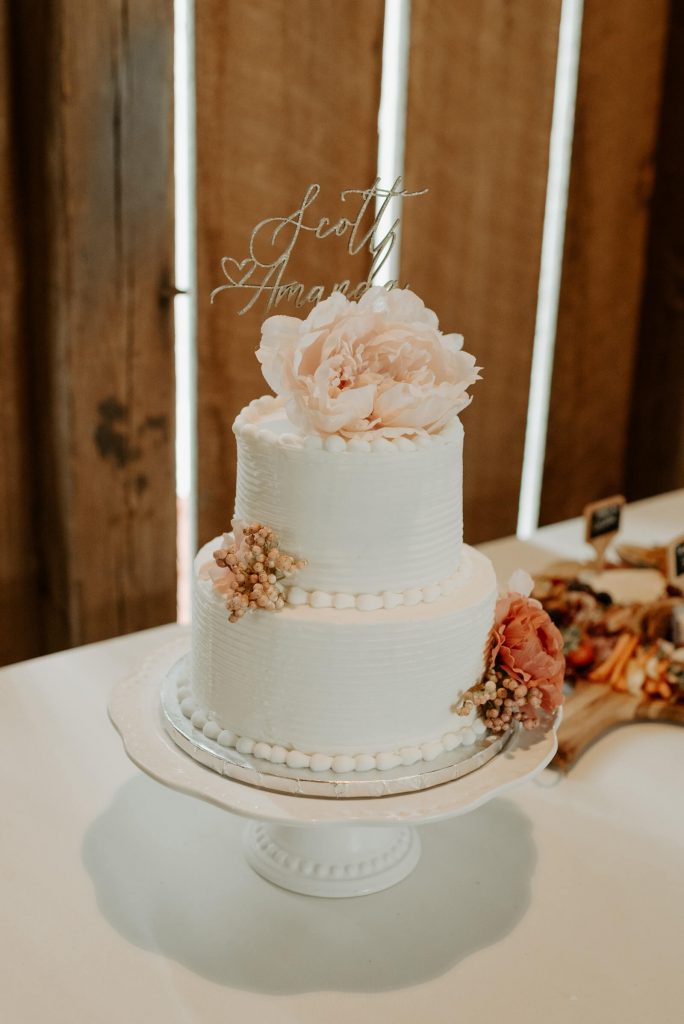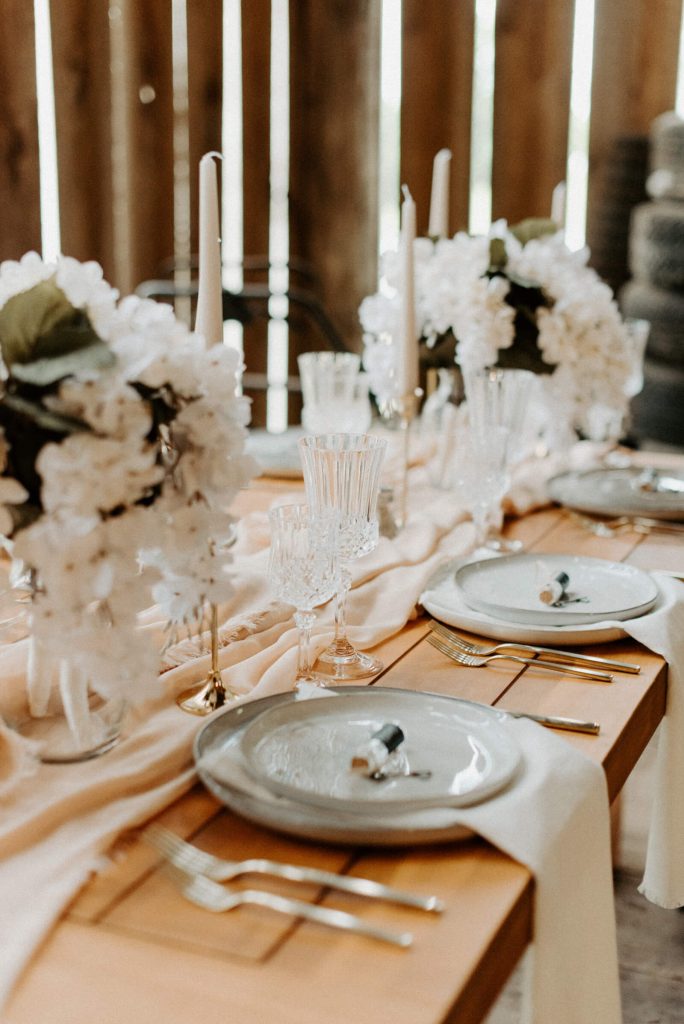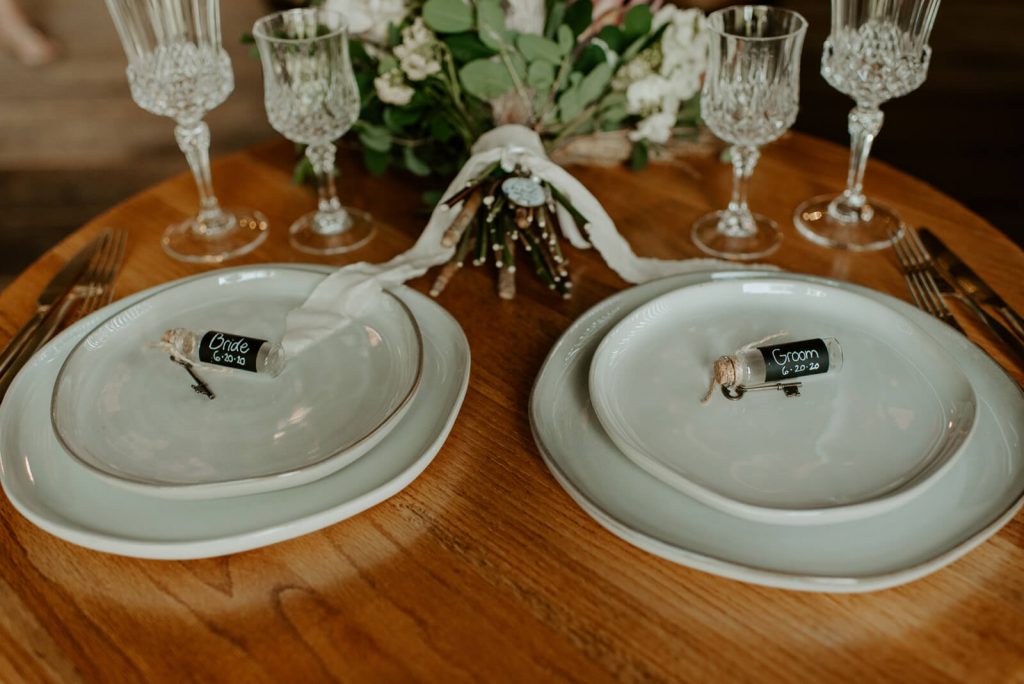 What I learned from this process was nothing can steal your wedding day from you; absolutely nothing, not even a global pandemic. The day is beautiful, perfect and magical no matter what the circumstances are. All the "fluff" of the day pales in comparison to the fact that you just joined your life together with your soul mate. Cheers to all the COVID couples making things HAPPEN in such uncertain times.
Love is not canceled; love is not postponed.
Love conquers all; love never fails.