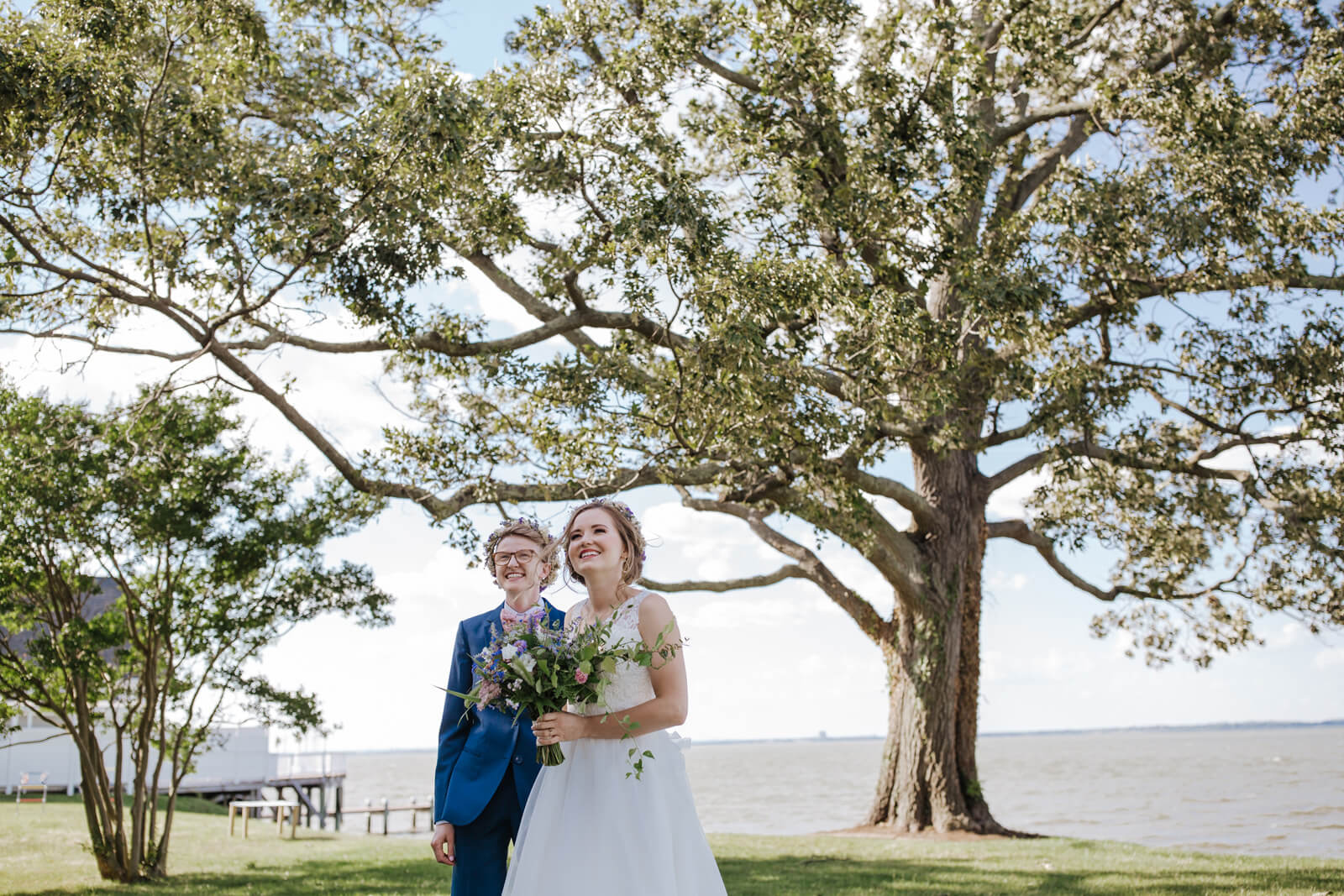 Occupations Mallory is an elementary music teacher; Taylor is the operations manager for Chesapeake Bay Coffee Roasters, a coffee roaster.
Wedding date June 30, 2019
Number of Attendees 60
Number of Attendants 6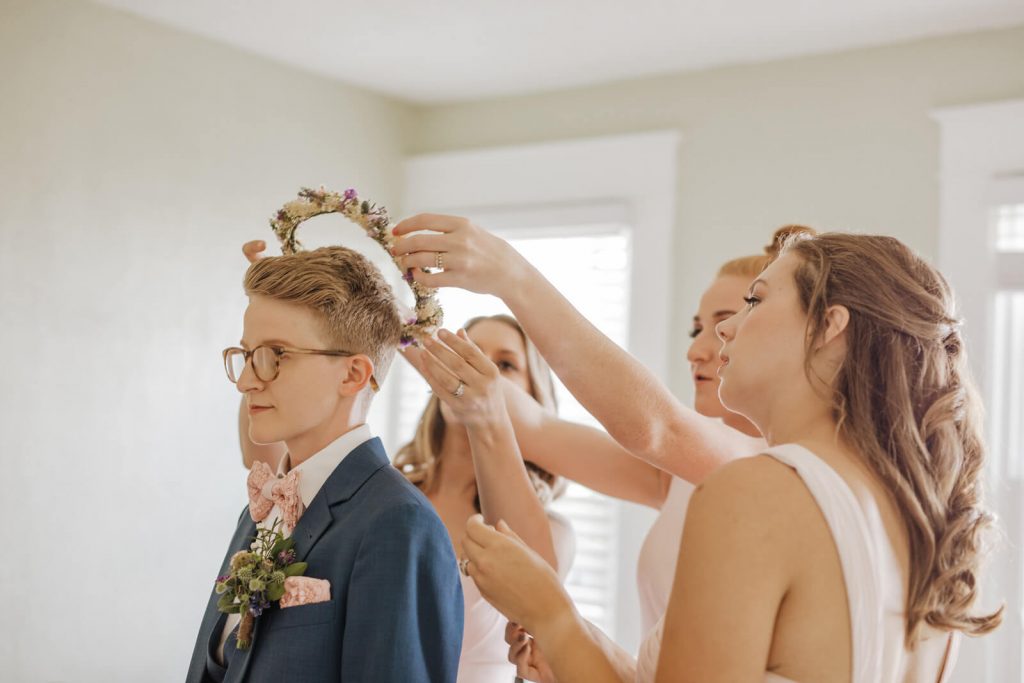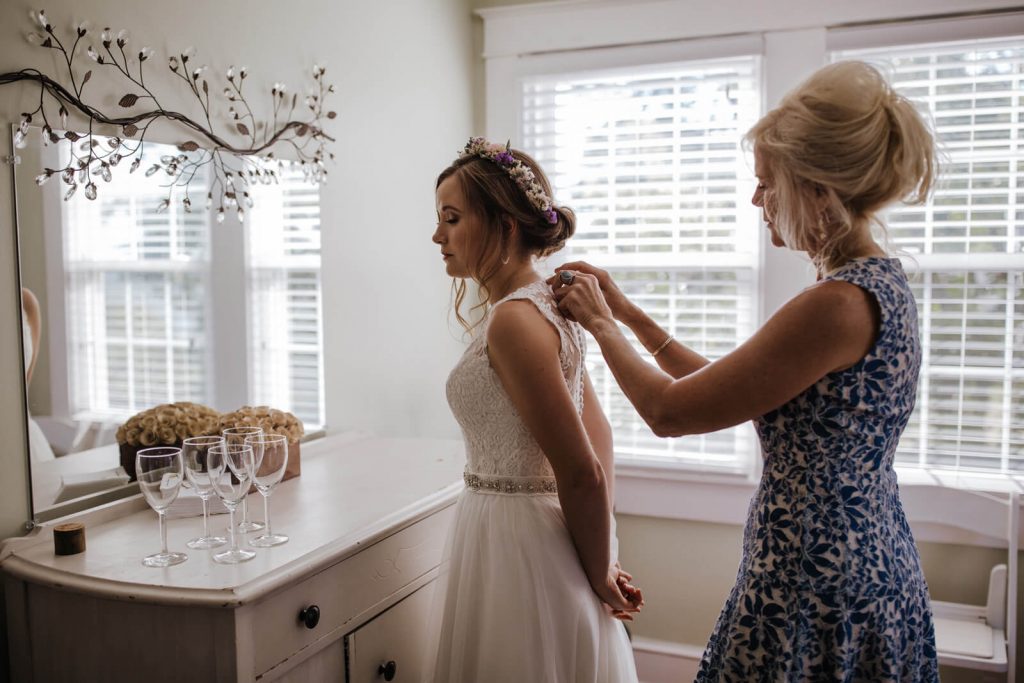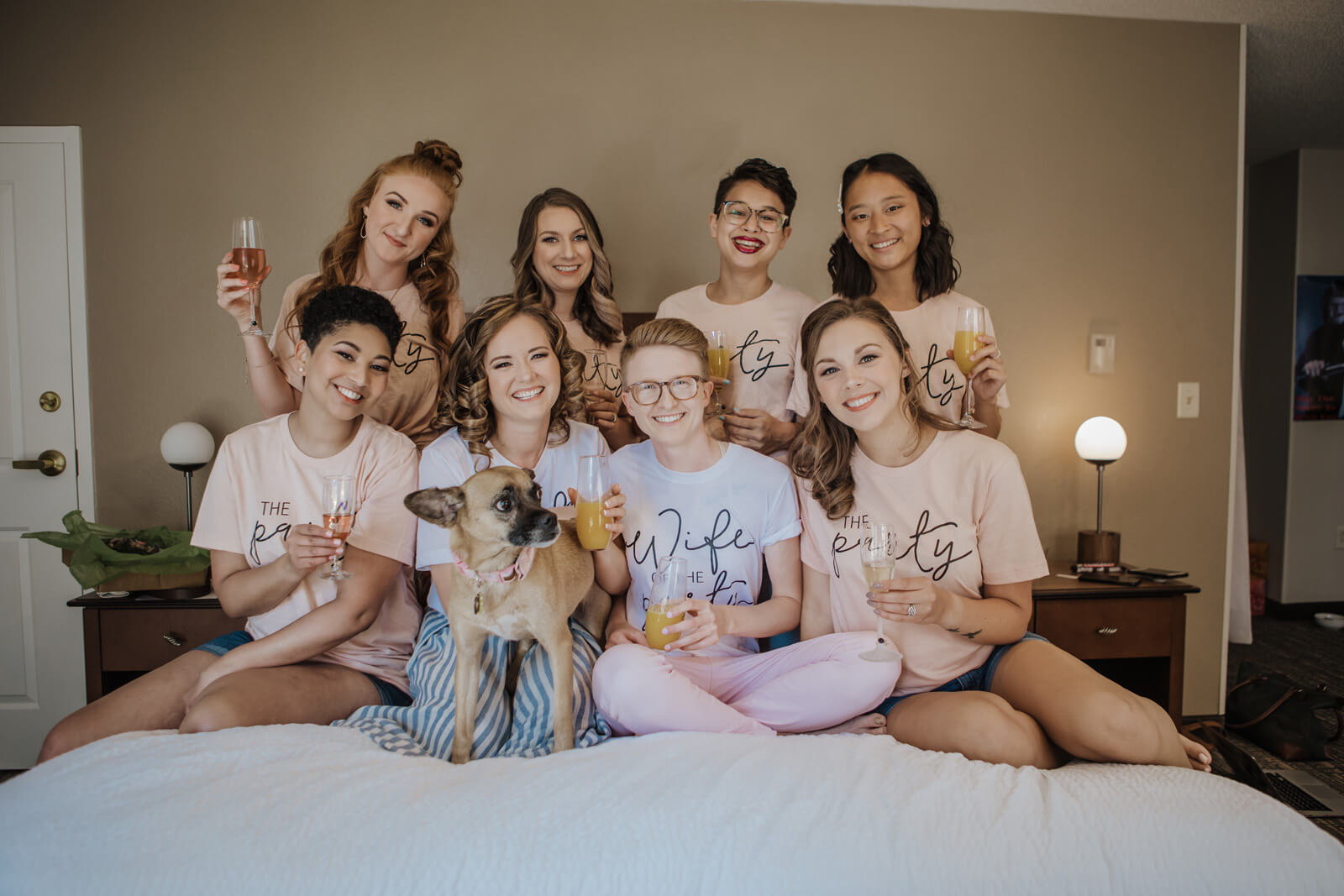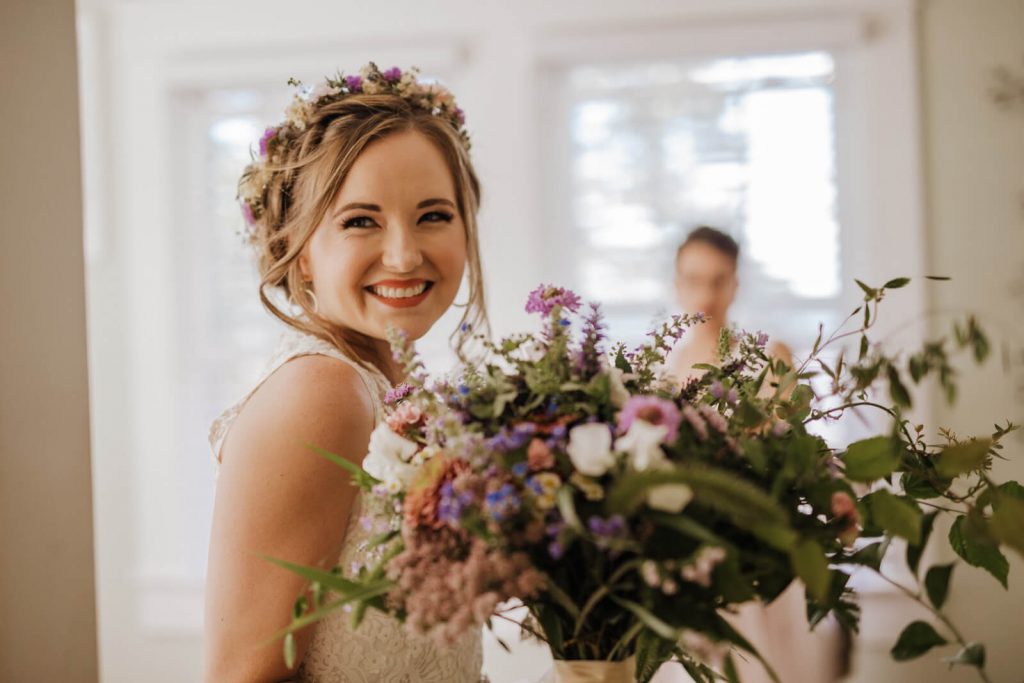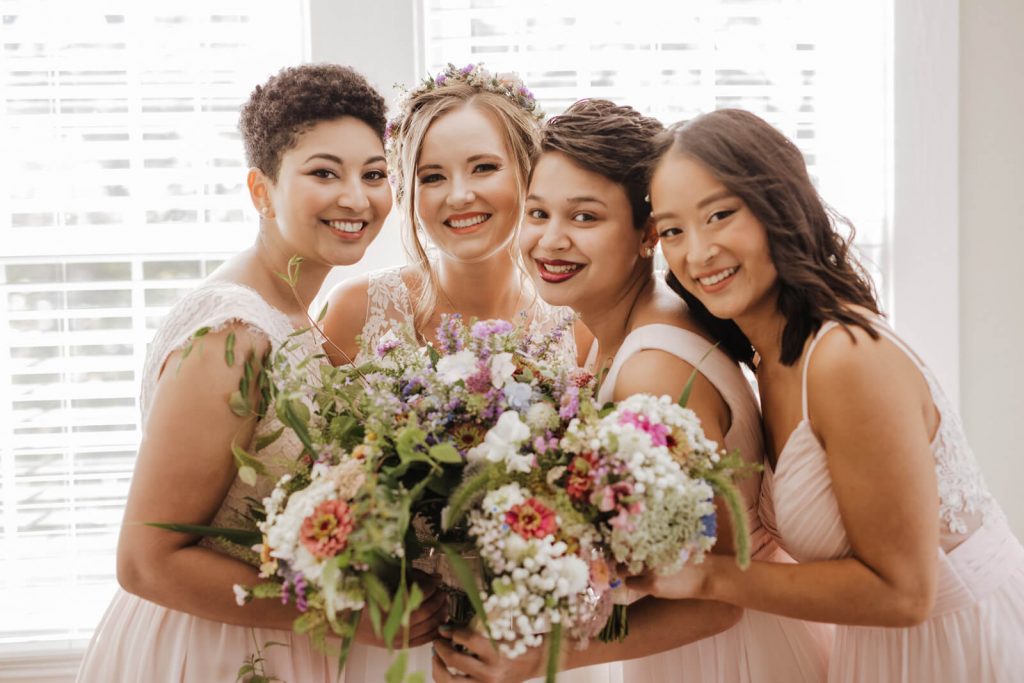 How You Met We met in high school (11 years ago!) when both of us were cast as chorus members in the musical, Carousel. Mallory was a freshman and Taylor was a junior. We started dating about five months later.
The Engagement Mallory studied music in college and had many talented friends as a result. Taylor organized a makeshift choir to sing Billy Joel's "And So It Goes." On the campus, there was a beautiful building with a grand staircase leading to a balcony. Mallory's friends lined the staircase with roses in hand, singing the song they had rehearsed. As Mallory ascended, she saw Taylor waiting at the top of the stairs with the ring.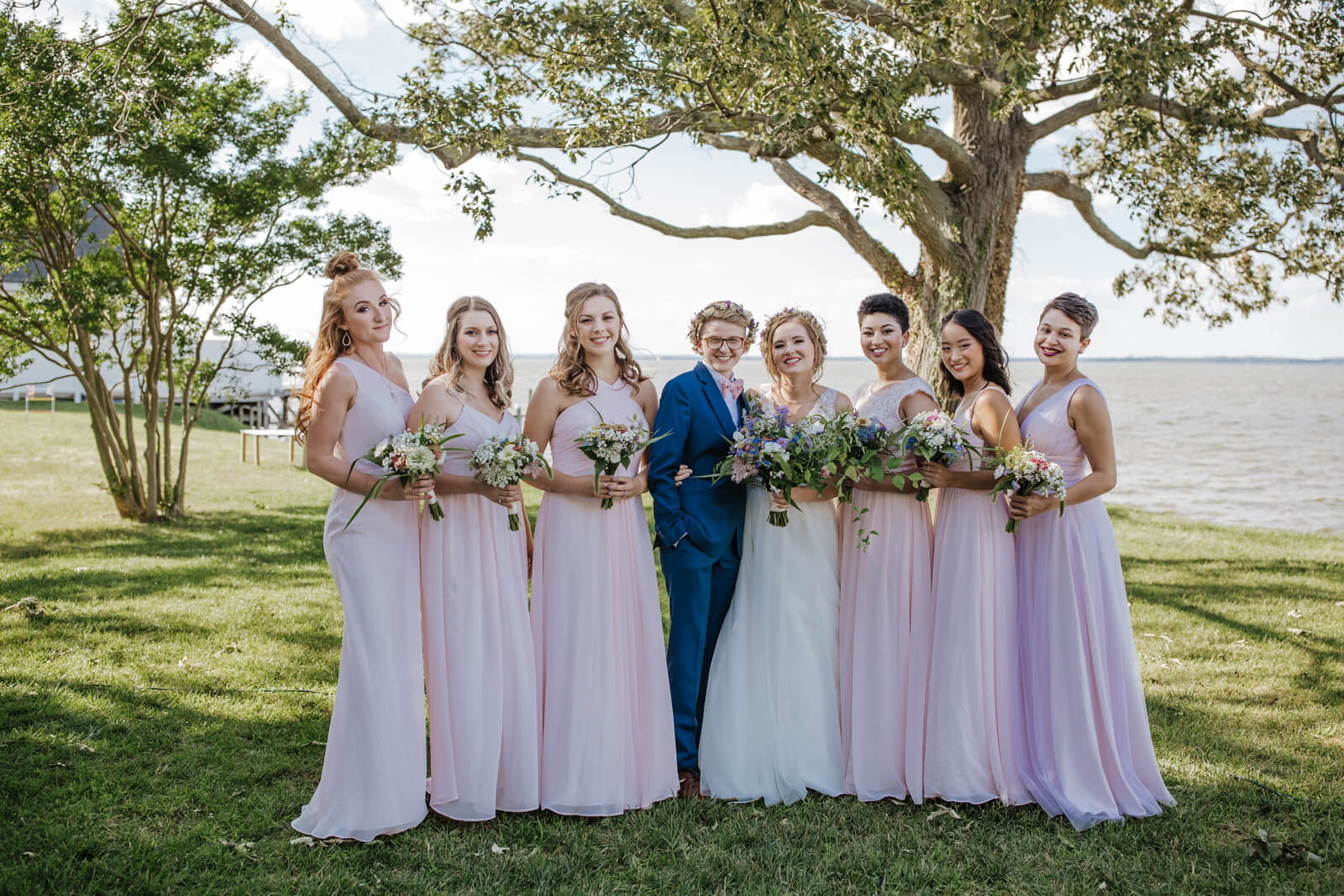 Wedding Design Inspiration We wanted a romantic, laid back atmosphere. Most of our decor was from thrift store or online garage sales. We both love the outdoors, so we incorporated wildflowers and wood rounds in our centerpieces and decor.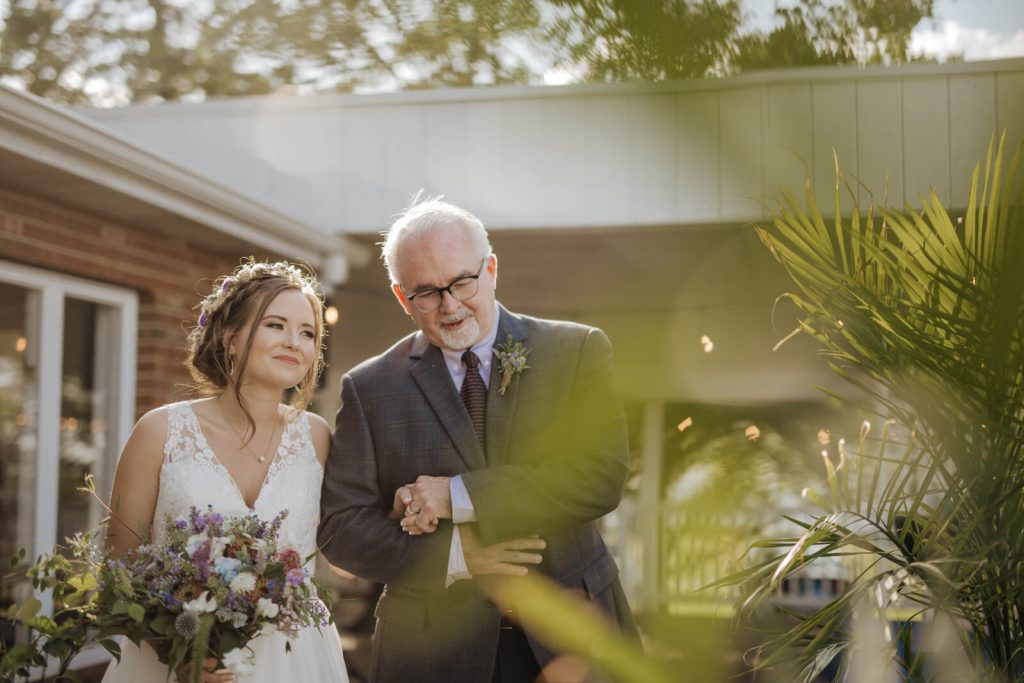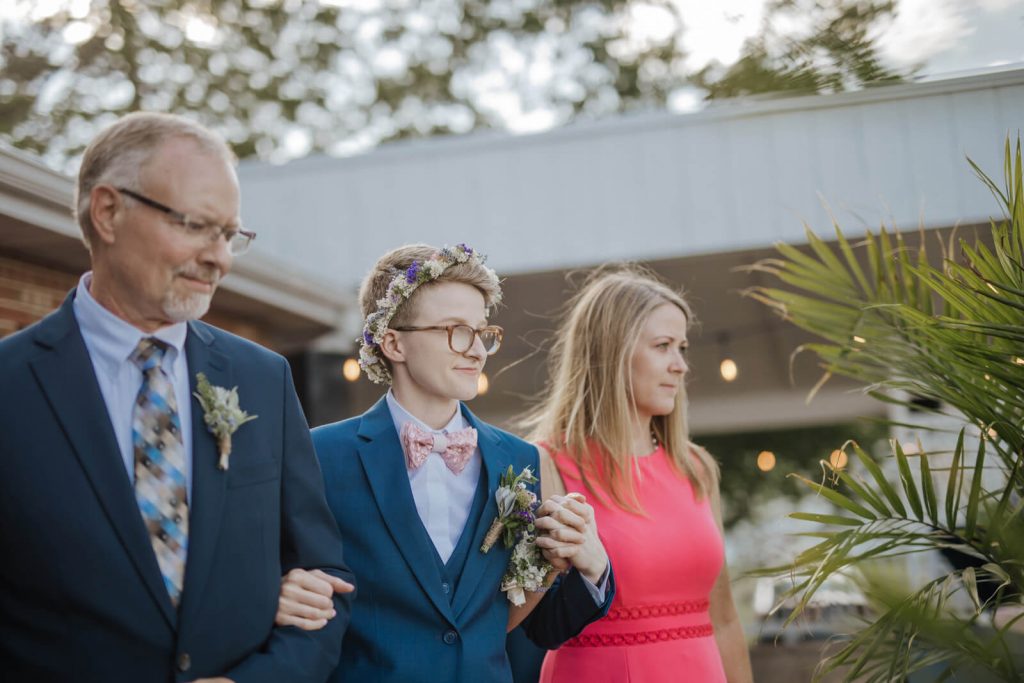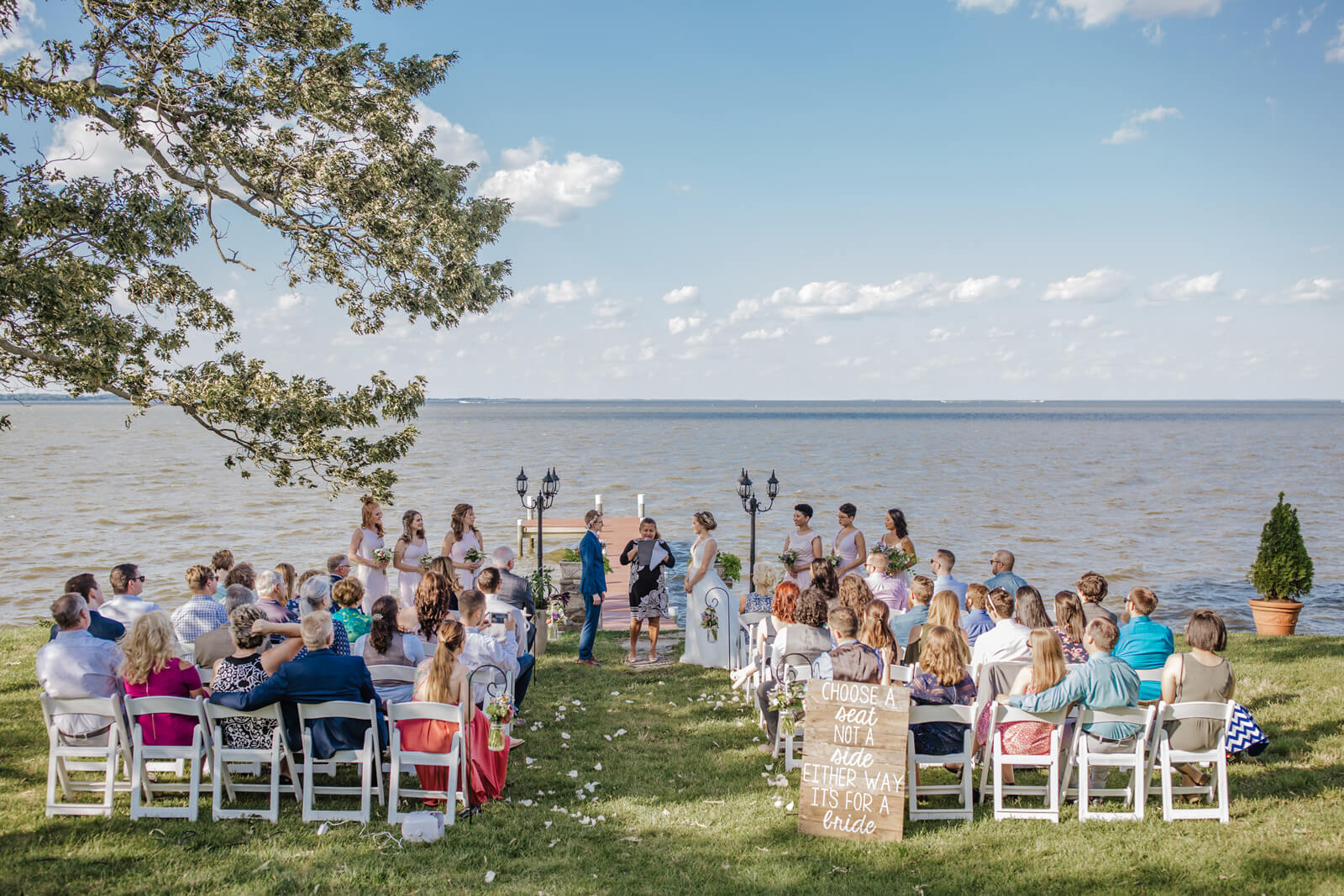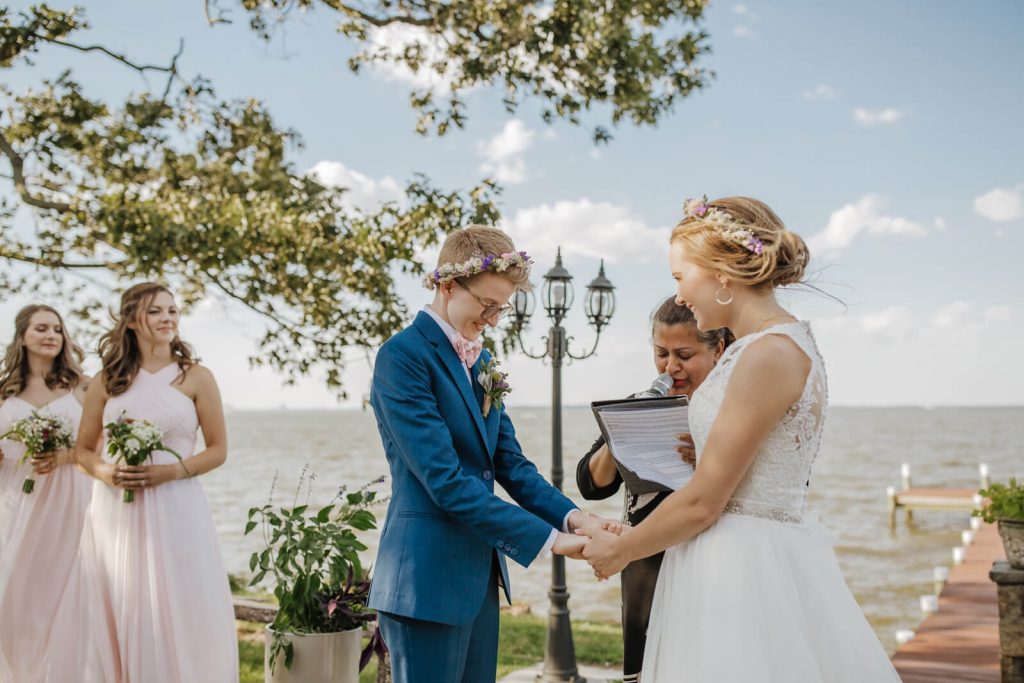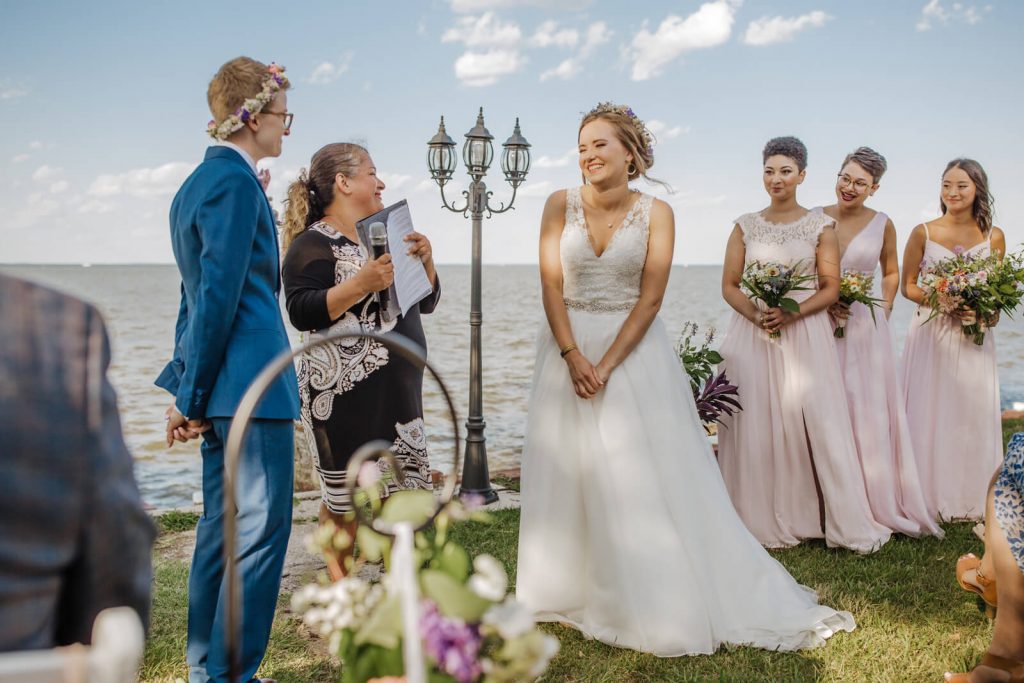 What Was Unique and Special About Your Wedding Day Our three favorites.
We decided to get ready for the wedding together. Both of us had three bridesmaids, and all six are near and dear to both of us. It was so special to spend our day together. We snacked all day while jamming to our favorite songs. Although we got our hair and makeup done in the same room, we waited until the "first look" to see each other's wedding attire.
Also, in lieu of a rehearsal dinner, we invited all of our wedding guests to an Orioles game on the Friday before our wedding.
We were married just a couple days after the 50th anniversary of the Stonewall Riots of 1969. The uprising served as the impetus for the modern Gay Rights Movement. We displayed photos from the riots along with some information about the historical event. We were able to celebrate our wedding day because of the brave activists who came before us.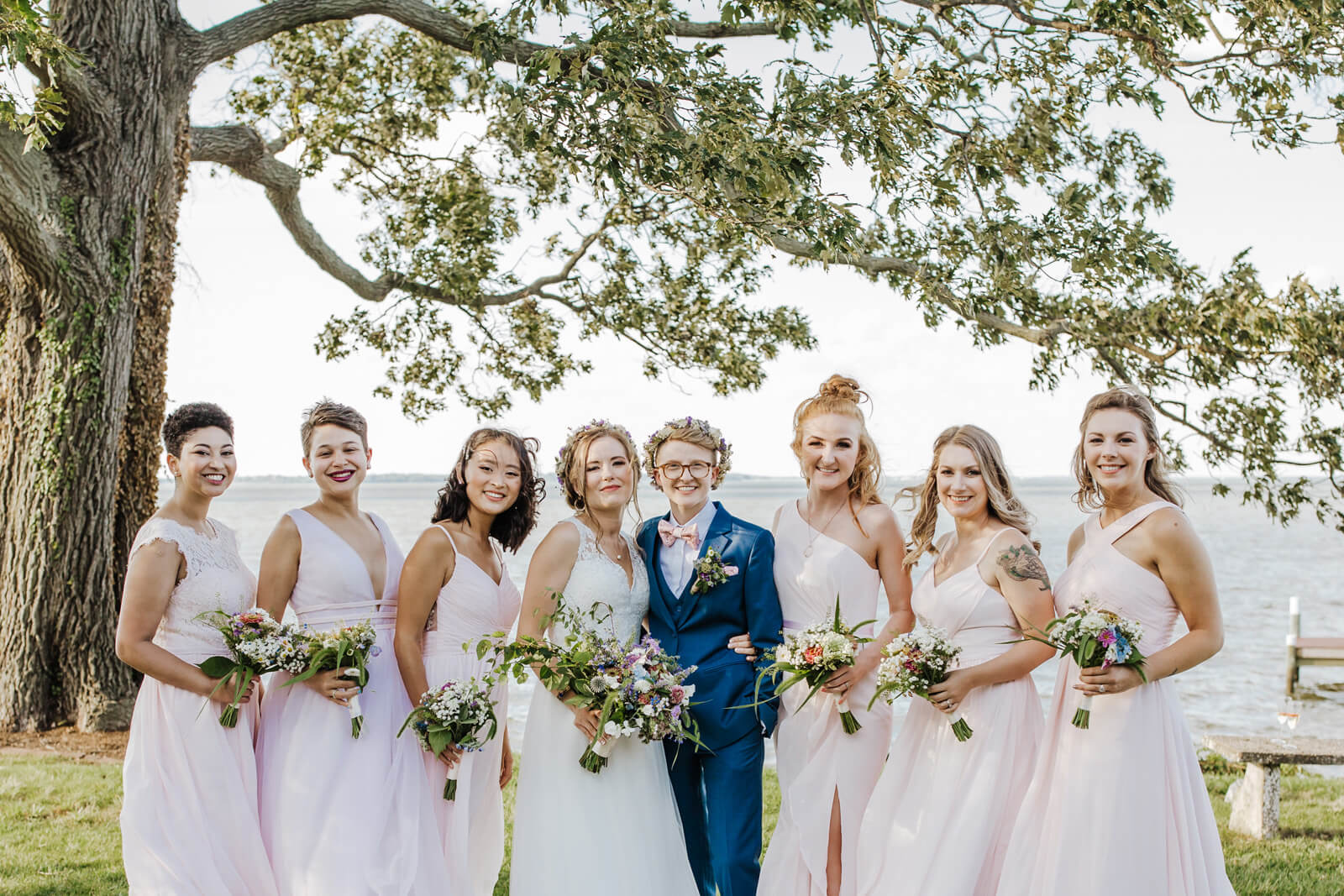 Favorite Details The flowers from Willow Oak Flower & Herb farm were absolutely gorgeous. The florist designed flower crowns for both of us. The father daughter dance was also a blast. Two brides and their dads on the dance floor was so much fun!
Most Unexpected Event On Your Wedding Day There was a strong storm the night before our wedding and branches were still falling from the tree under which we planned to have our wedding ceremony. When we arrived at the venue an hour before the wedding, we were informed that we would have to move the ceremony to a different location on the property. The new location was even more beautiful than our original plan, as it looked over the Chesapeake Bay. It turned out perfectly.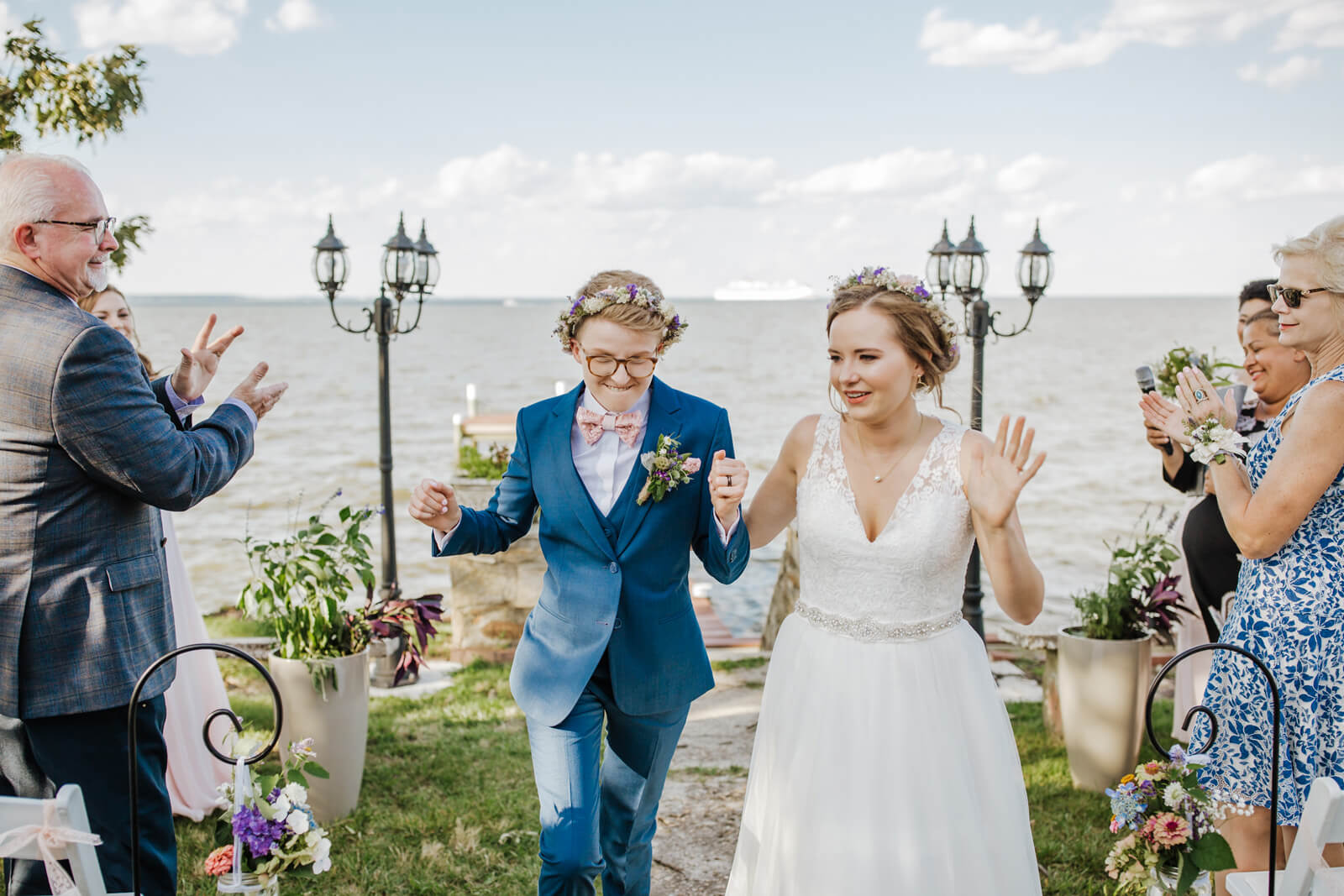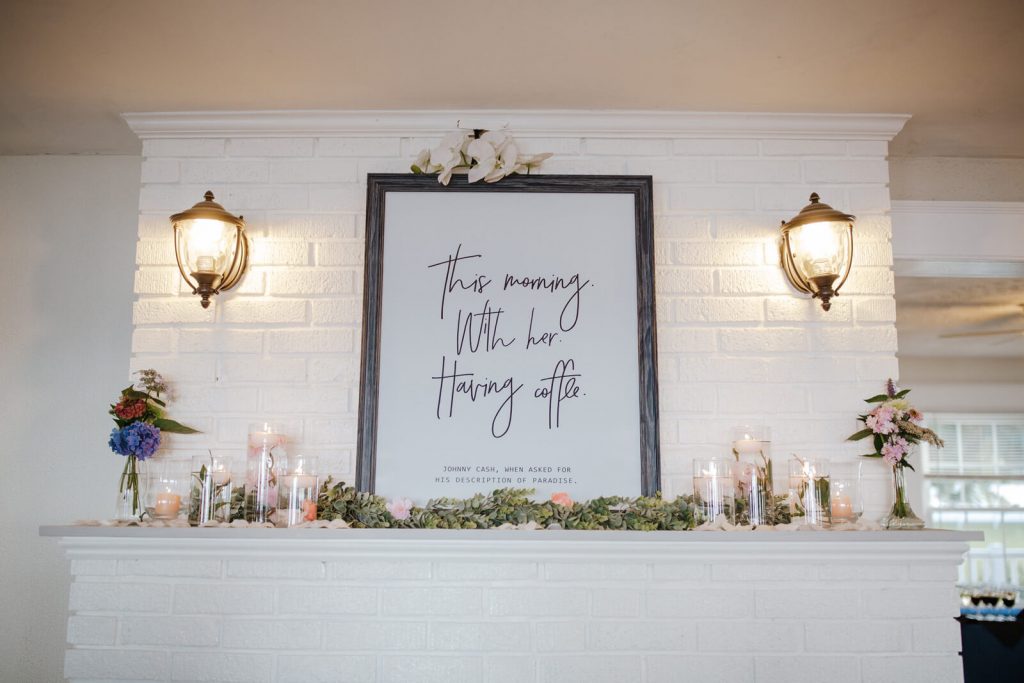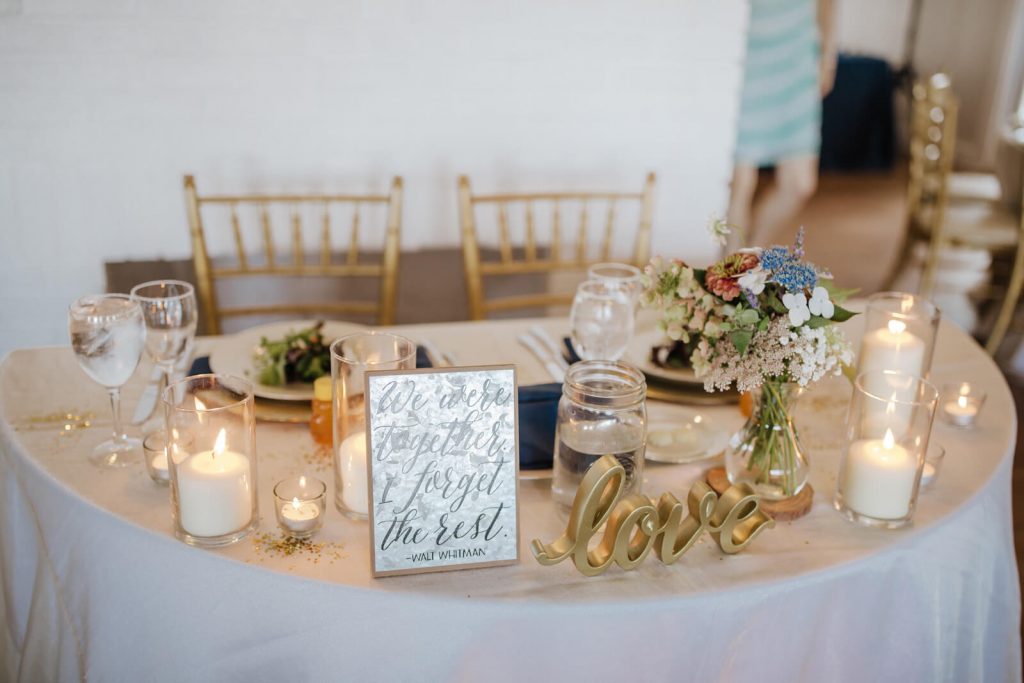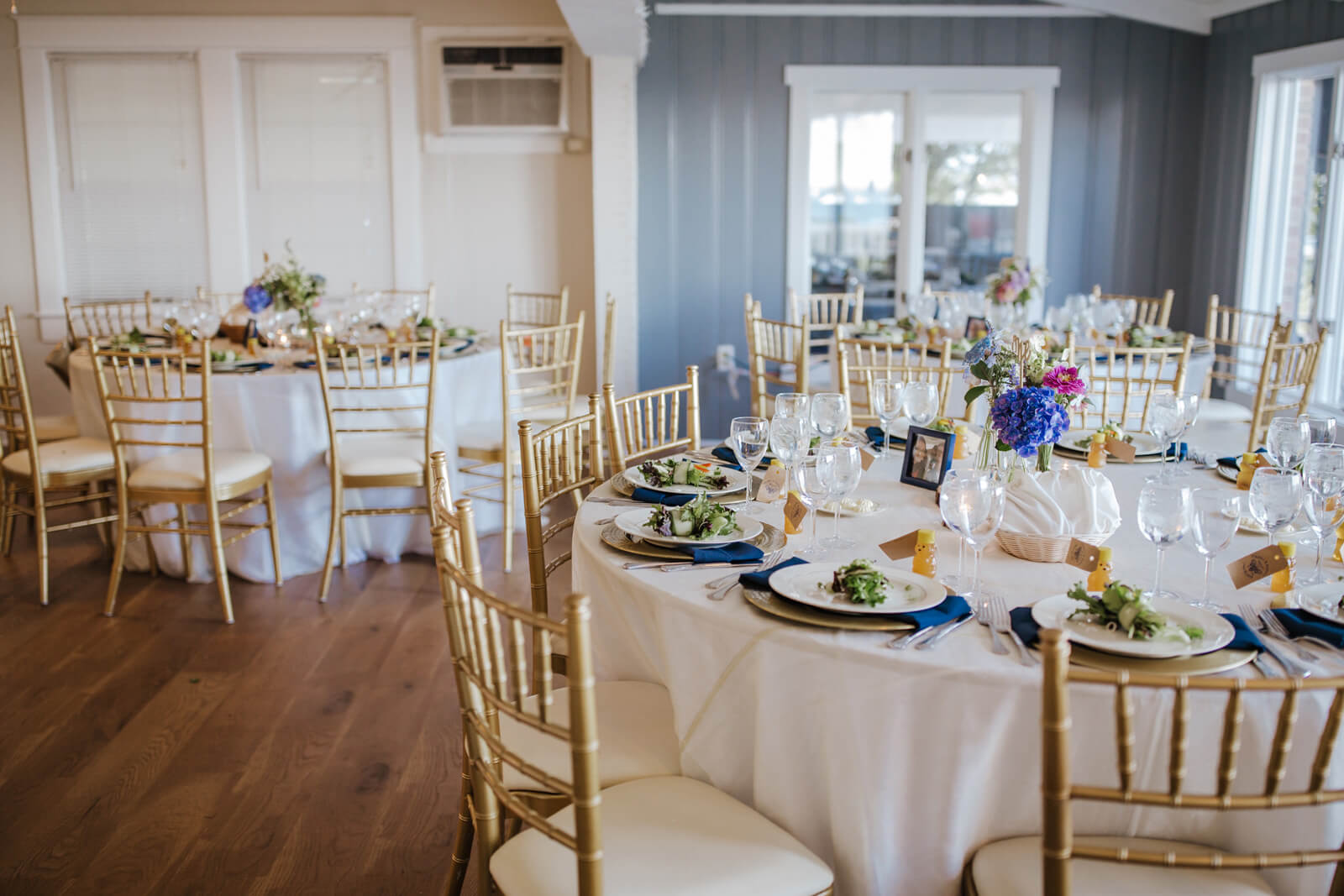 Piece of Advice Weddings don't have to be huge and expensive to be special. Decide what is most important to you and your partner on your wedding day. Literally make a list. We decided that having our closest family members there and having our ceremony outside were our priorities. Then, let some of the small stuff go! You will be much happier for it.