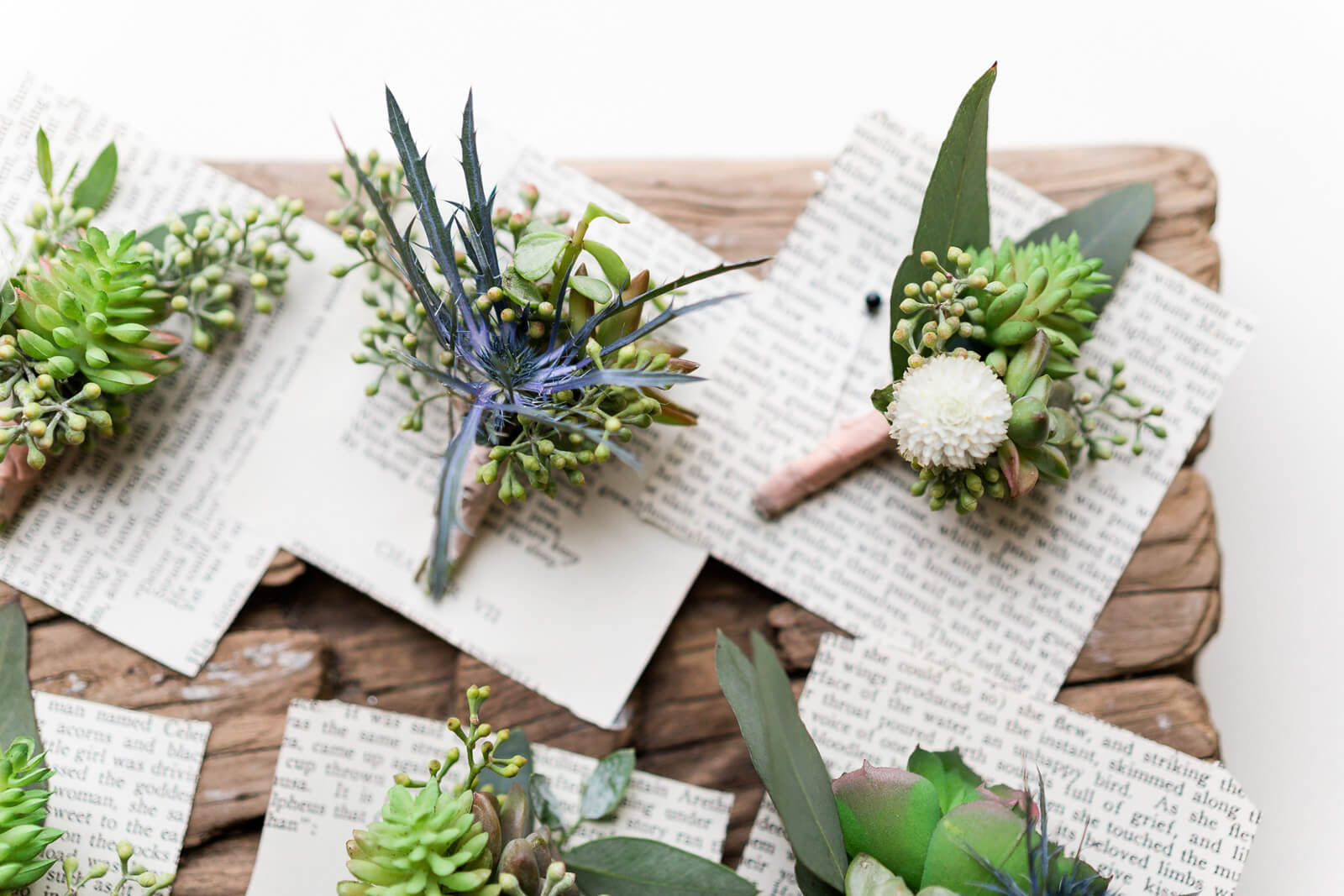 Occupations Kelcie is a journalist, George is in natural food sales
Wedding date September 14, 2019
Number of Attendants 6 
How You Met We met on the first day of work at Blackfinn Bethesda, which closed down a few years later (RIP). I was hired as a waitress and George was a security guard. We realized when we left training that we lived just down the street from each other, and he walked me home. We were friends for a while, and while George was working during a three-month stint in South Africa, I had a dream about him. The next day he called. When he got back, we started dating and have been together ever since. We were together for five years prior to George proposing.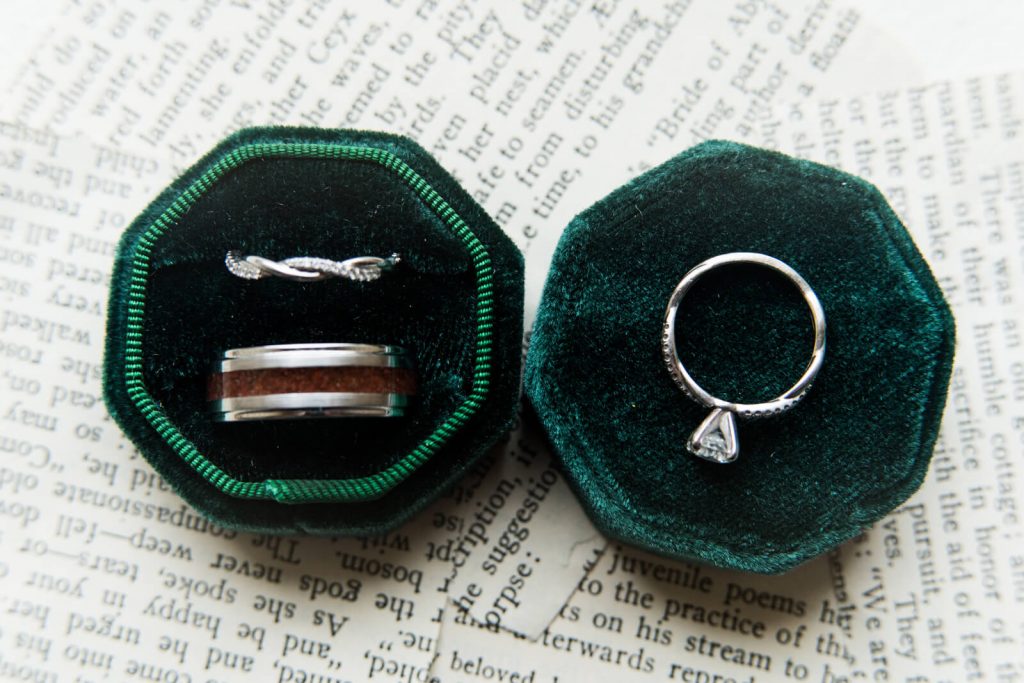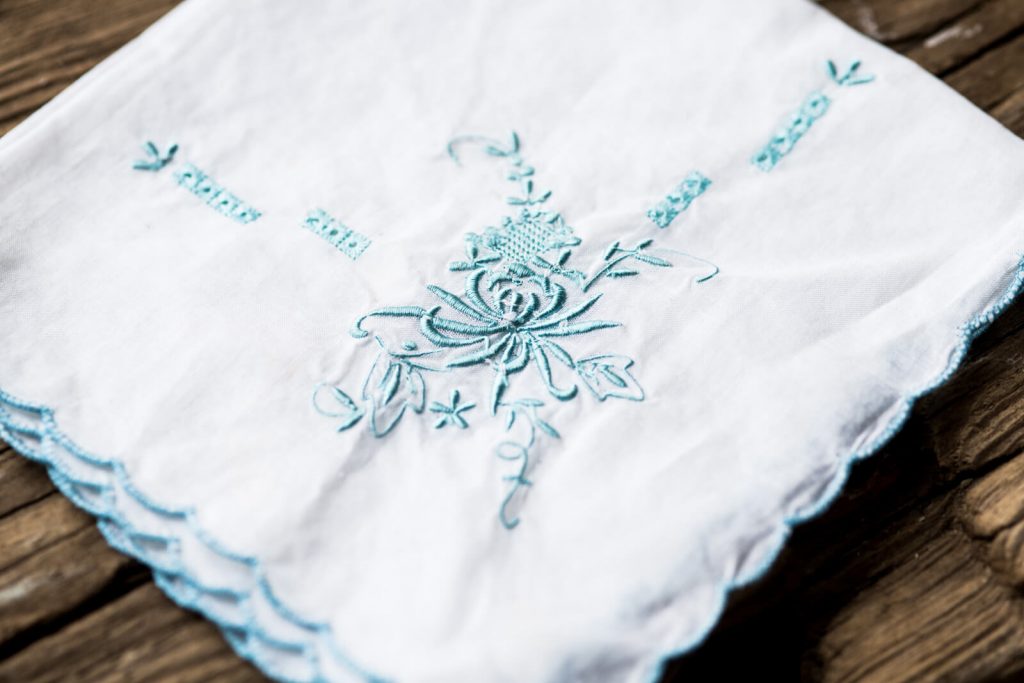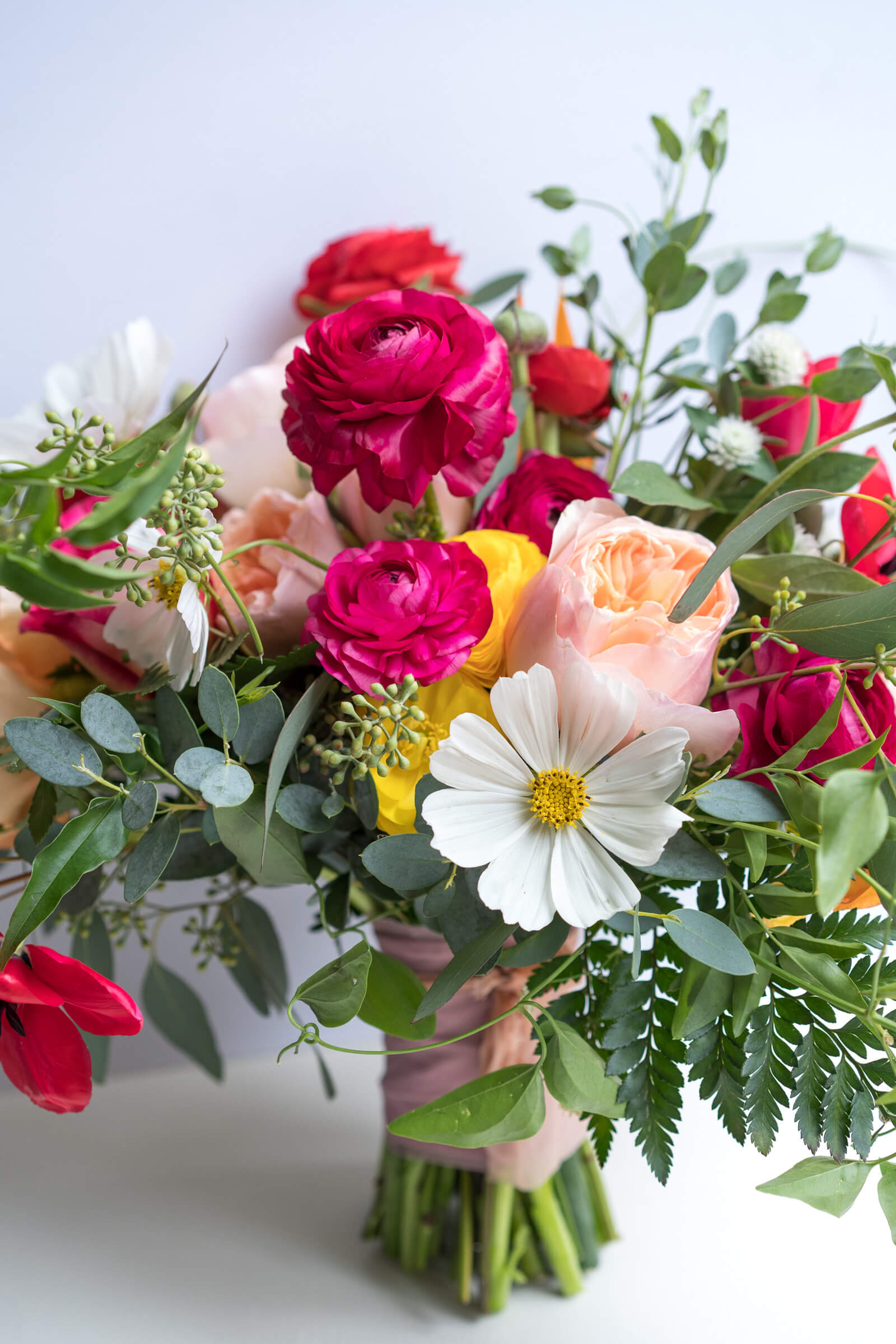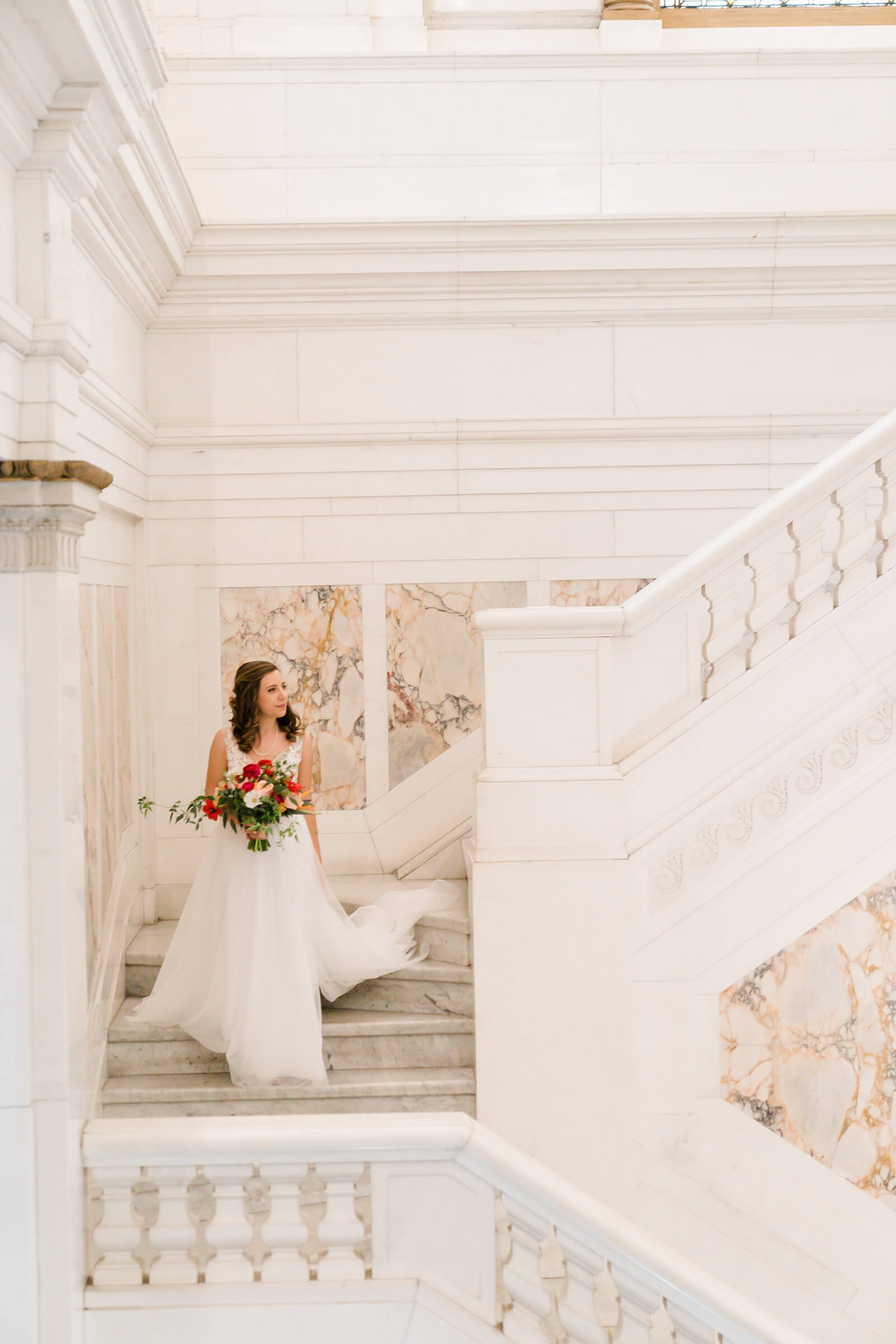 The Engagement George proposed on the two year anniversary of my move across the country to Los Angeles, where we now live. We were invited to his grandmother's home that overlooks the city under the guise of visiting his dad and going out to lunch at a really nice restaurant. Once we got to his grandmother's house, he took me on a walk through her garden, and got down on one knee at his favorite place. Both his grandmother and father were able to watch, and we FaceTimed with the rest of our families. Afterward, George took me out to the aforementioned lunch at a really nice restaurant (now for a really good reason!), and then planned a party with all of our friends that evening.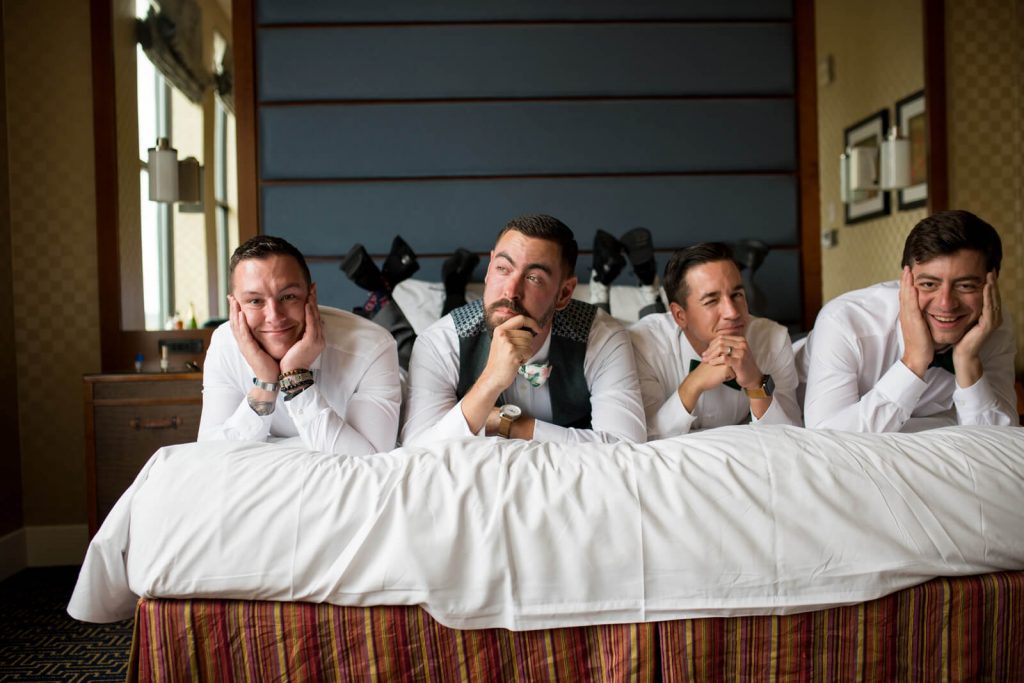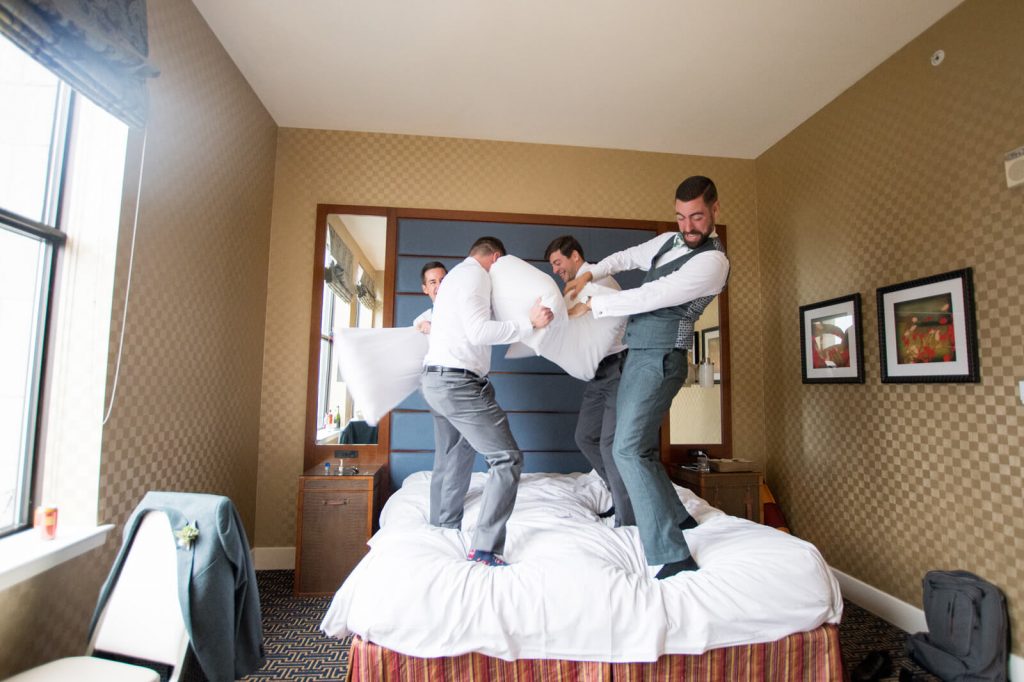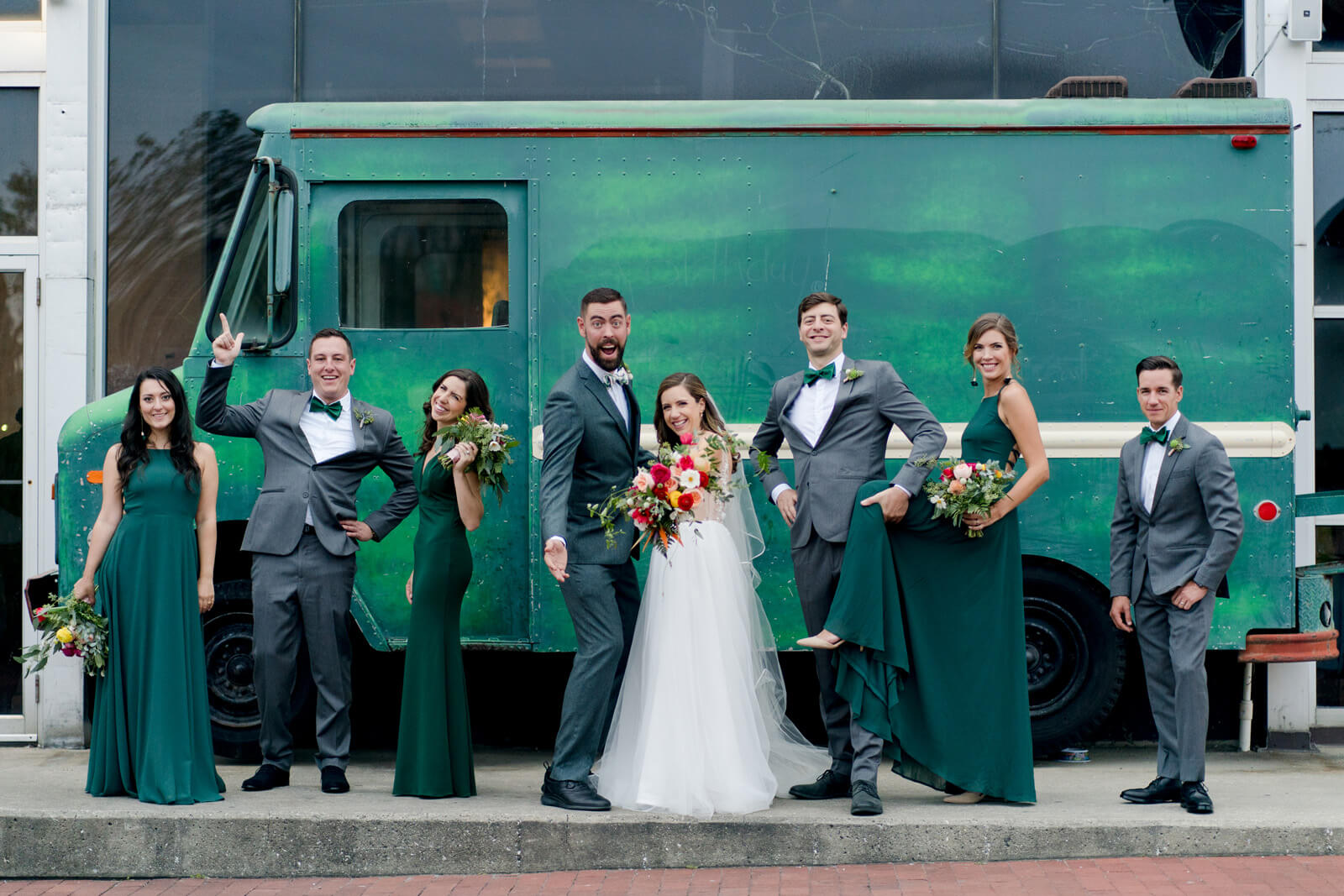 Wedding Design Inspiration Because most of my family lives on the East Coast, we knew that we wanted to get married in the mid-Atlantic. Though I am from Pittsburgh, and George is from the D.C. area, we weren't particularly sold on either location. I worked in Maryland for the first part of my career at community newspapers in Carroll County and Annapolis and have always loved Baltimore.
After looking at a few venues, we found the Baltimore Museum of Industry. It had everything we loved—namely a lot of history. As a journalist, I was particularly charmed by the printing press, but loved the details of the old fashioned ice cream shop, the neon signs, and the added bonus that it was on the water. What more could you want, really? George loved the option to have a docent during our cocktail hour to talk about Baltimore's history.
When it came to wedding inspiration, I wanted a lot of texture, and because the venue space was so detailed, it allowed us to make our florals simple. I knew that I'd prefer to DIY a number of items and had pinned a visual of succulents coming out of stacks of books years earlier. That made the start of our wedding inspiration. We took some missteps in the DIY realm, notably my idea to decoupage table runners with old newspapers from places that were meaningful to us (they were too stiff), but luckily had family and friends who were bouncing boards for some excellent and terrible experiments.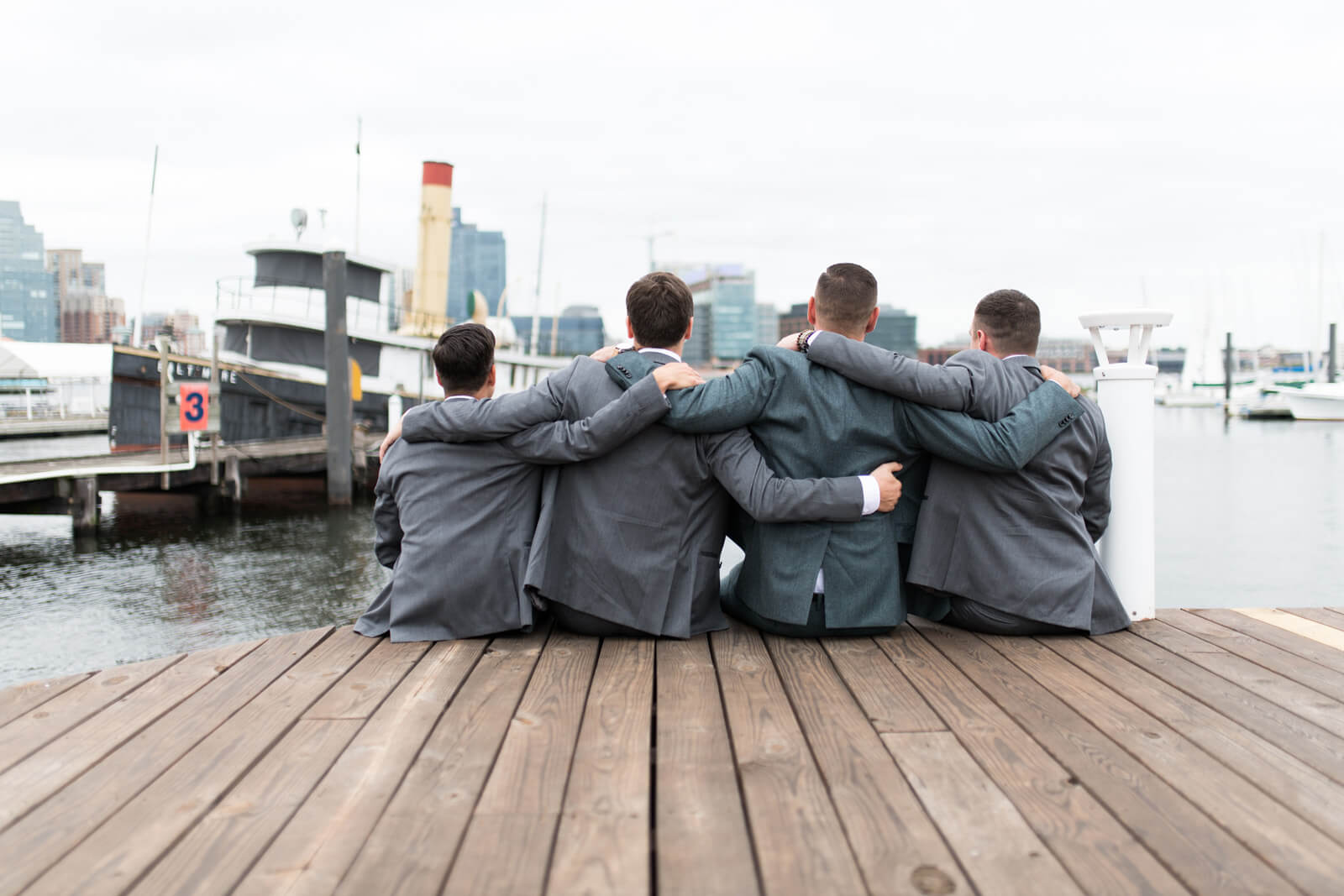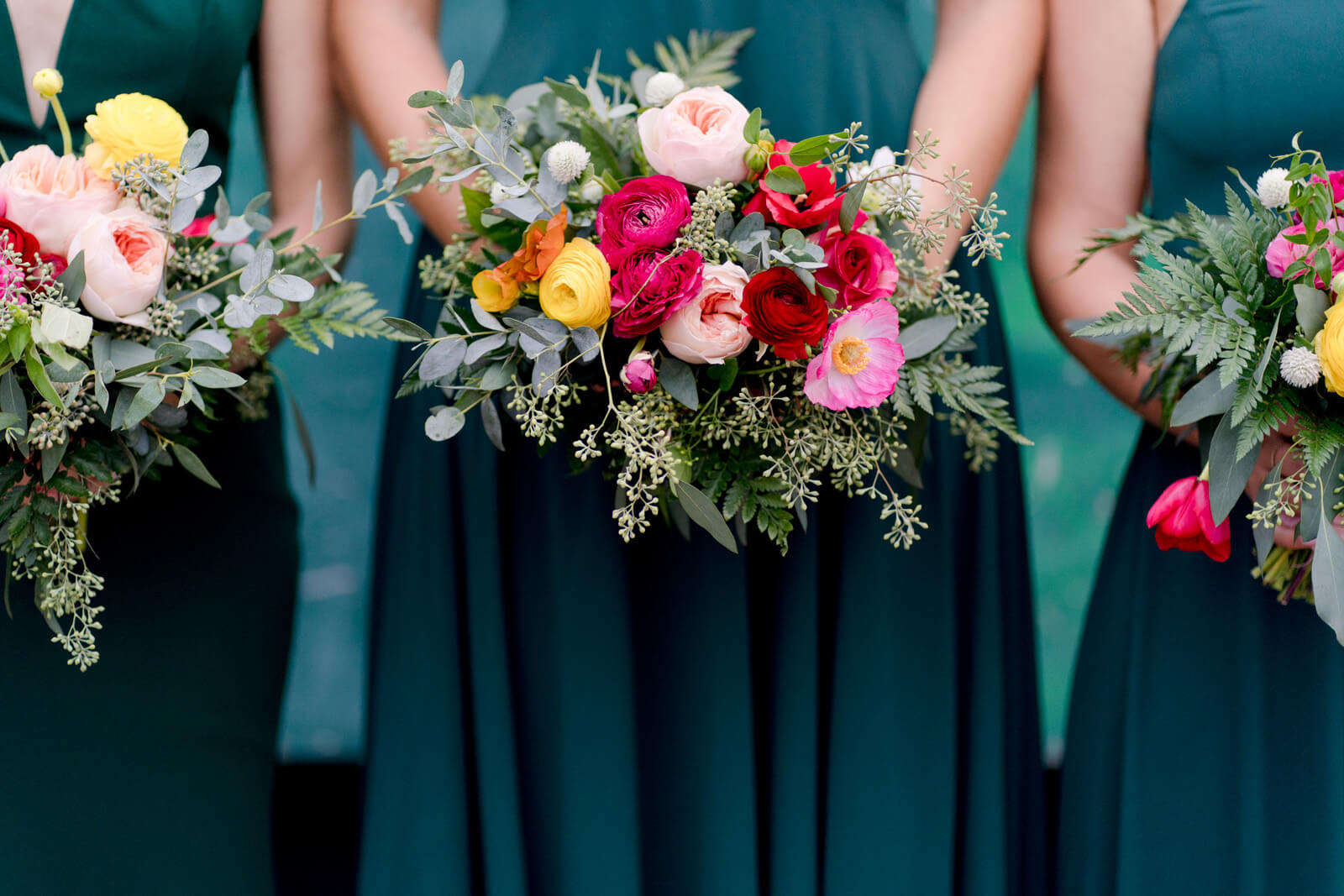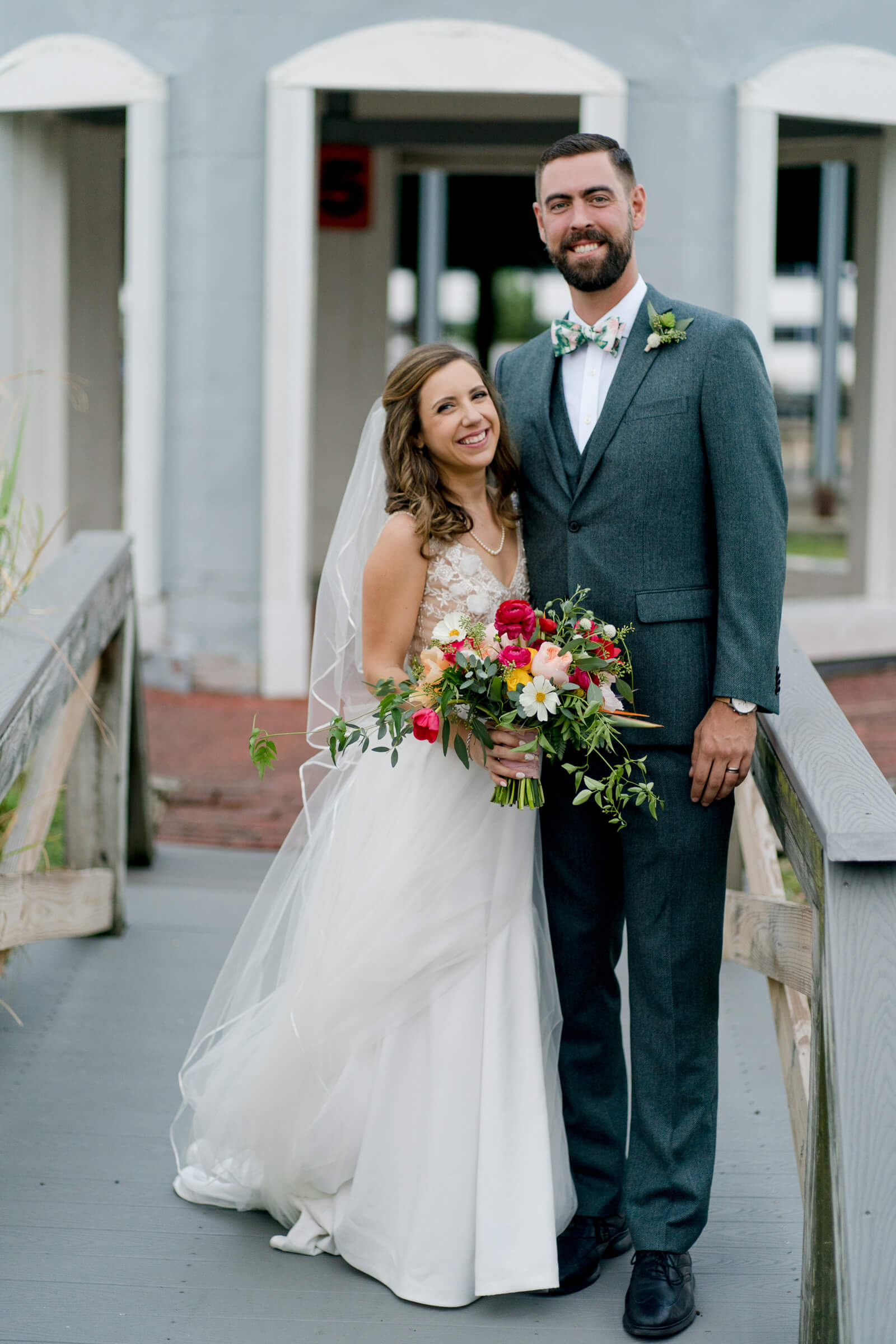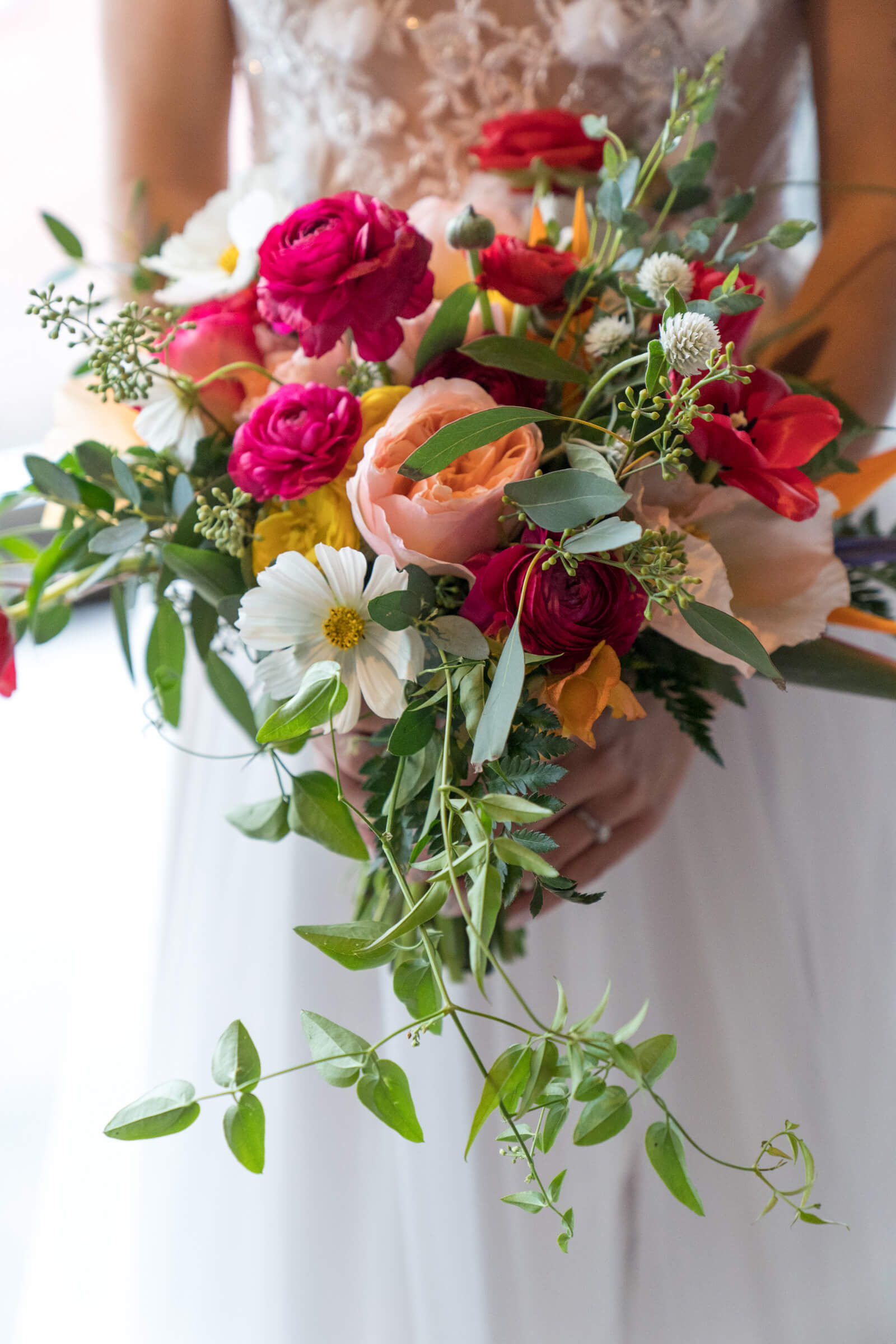 What Was Unique and Special About Your Wedding Day Everything about our wedding was very "us." I know everyone says that about their wedding, but because we chose to DIY elements, we were able to make it our own. I created a program that looked like a newspaper, and our seating chart was a map with tables that noted places that were important to us.
George spent a few years of his childhood in Madagascar and is a big traveler. We both have places that are nostalgic from childhood, our adult lives separately, and now our life together. It was fun to be able to name all of the places and make "postcards" for each table as our table markers.
As a Pittsburgh native, we had a cookie table—cookie tables are a time honored tradition where everyone pulls together to make dozens and dozens of cookies, which was really fun to share with everyone else. Many important people in my life helped pull together the cookie table, including my mom, my oldest friend, aunts, and family friends.
The venue also has a small old-fashioned movie theater where you can play a movie or slideshow of photos. I spent hours digging through old family videos from both of our families and pulled it together into a coherent clip of both of our childhoods. It was a really fun project, and we watched the video with George's extended family for our family photos.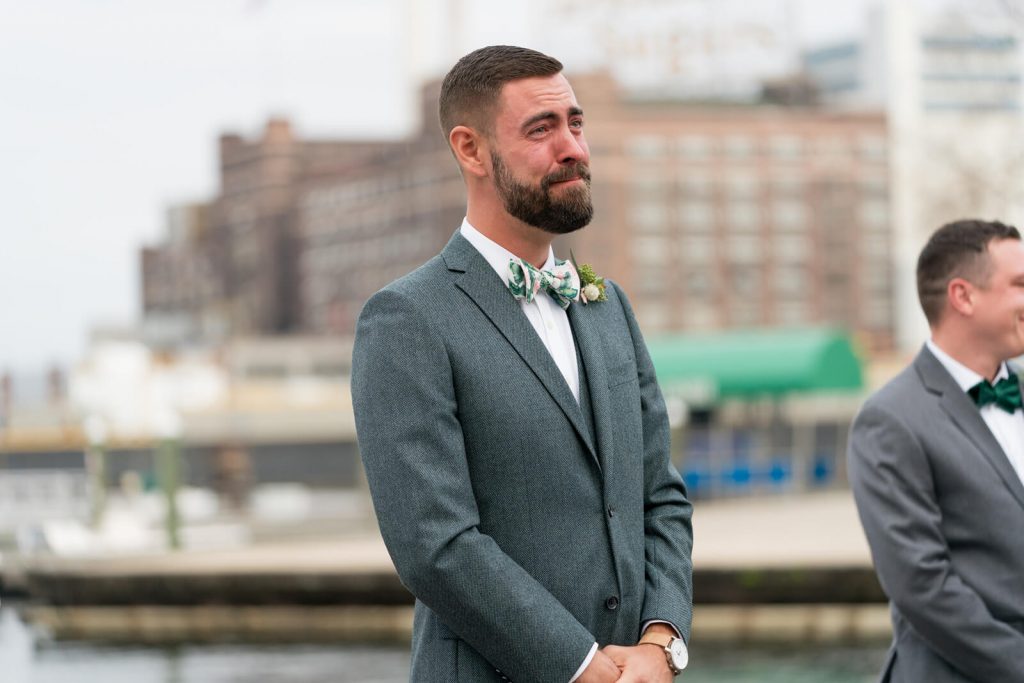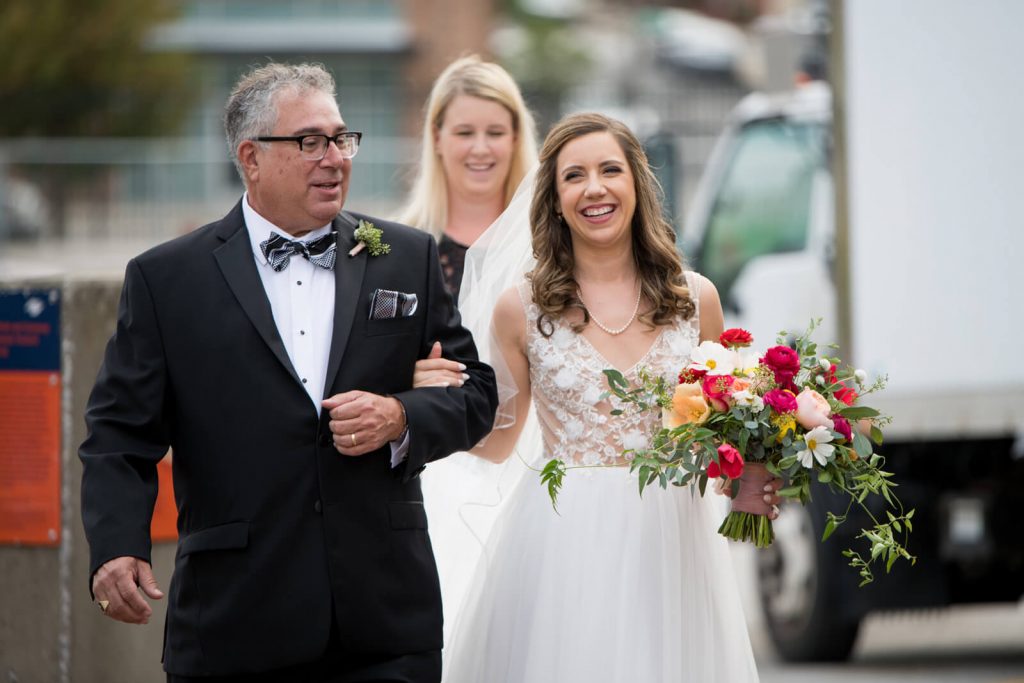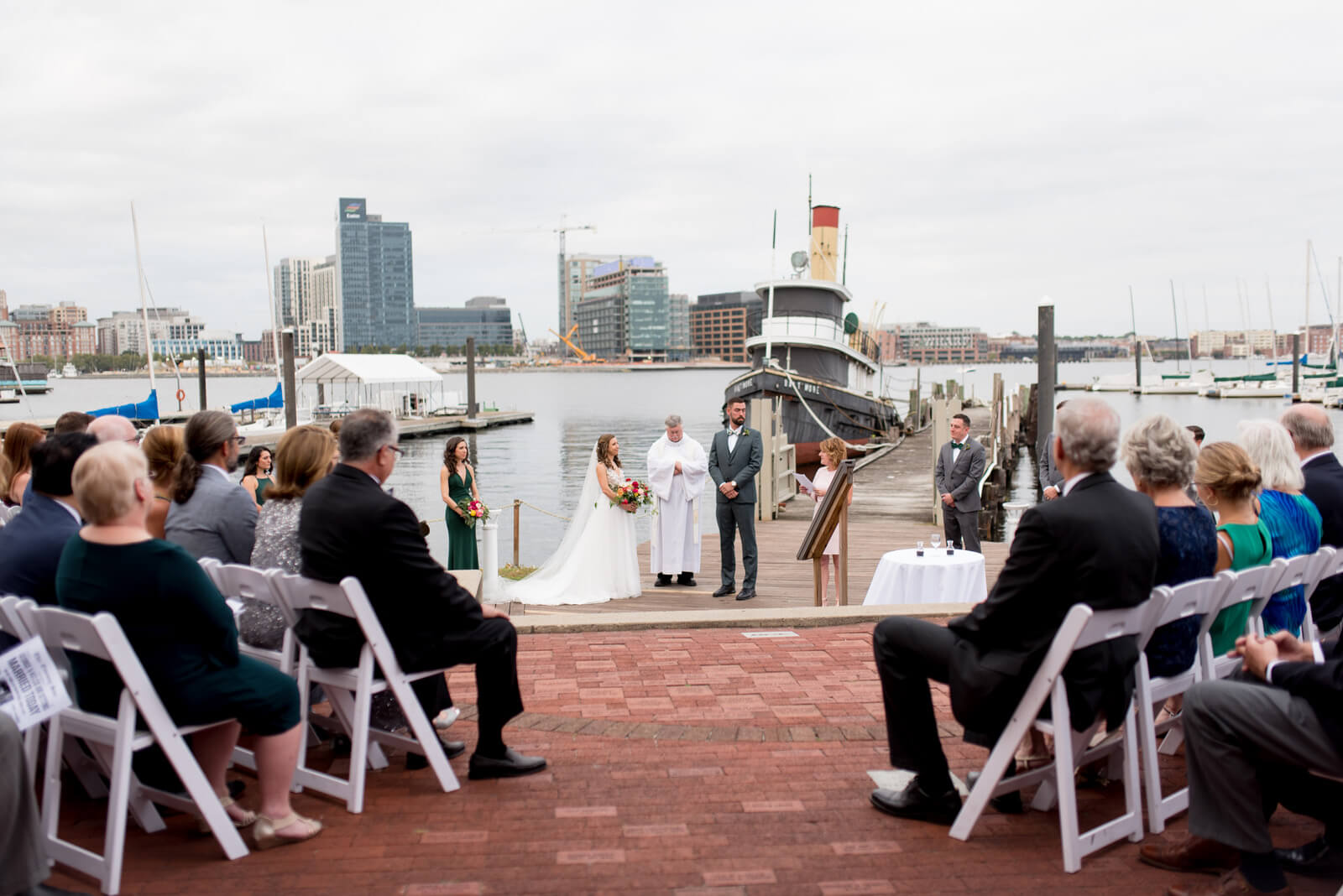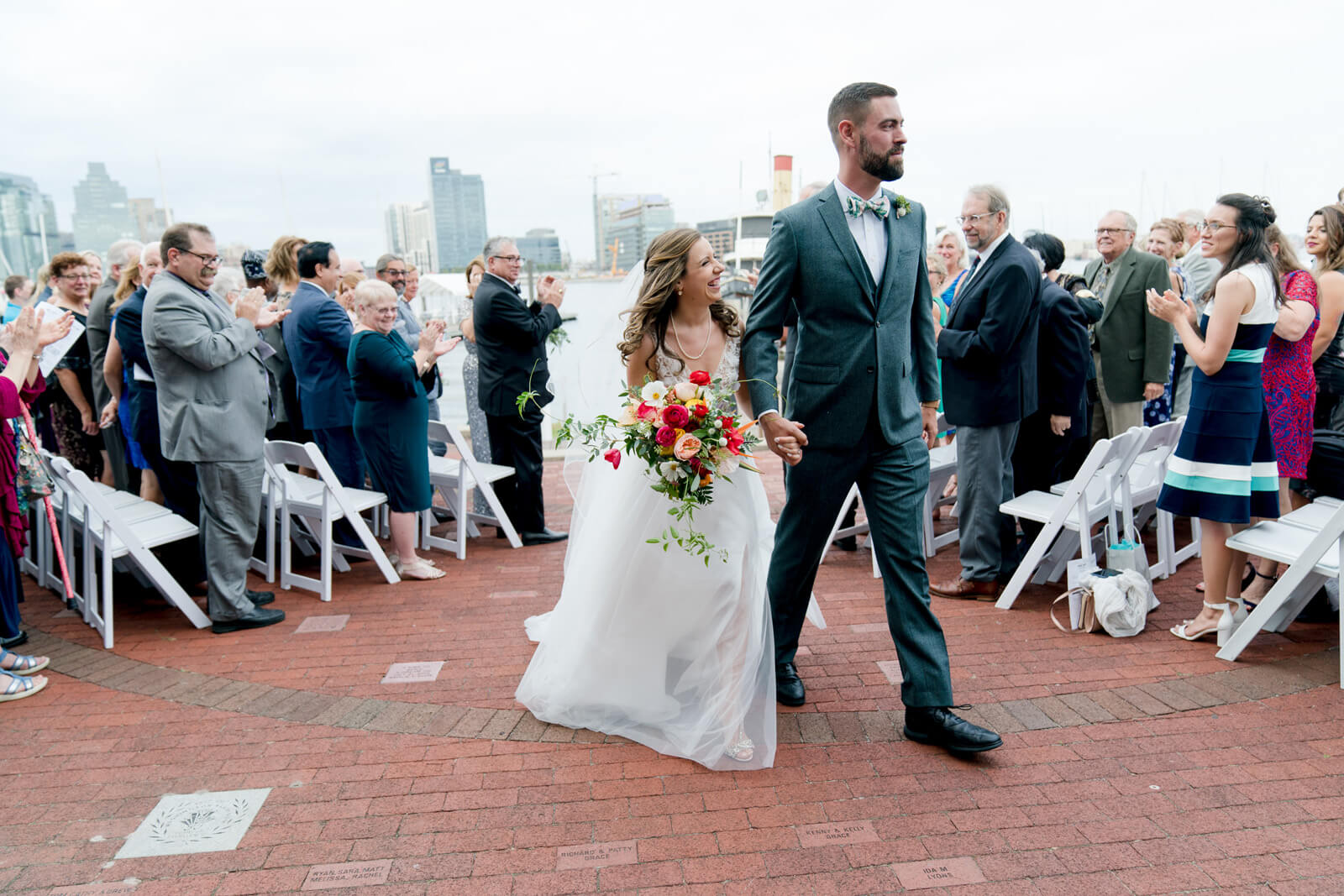 Favorite Details After asking a few friends, it was definitely the cookie table. I am an absolute sucker for a photobooth, and my photographer thankfully had one included in their service. It was a black and white selfie station with fun props that our photographer uploaded later. A lot of my cousins took some hilarious photos in them, and it was a great way to also get photos with my friends that I absolutely treasure. We couldn't participate in the cocktail hour, but appetizers are absolutely my favorite food group. I feel confident that we put together a really fun menu for the day and added a ton of appetizers (like fish tacos) to keep everyone munching before the main event. I was so thankful to my caterers and wedding coordinator for pulling a plate for both George and I of the appetizers while we were doing our photos. We did a slimmed down drink menu, with beer and wine plus our favorite drinks as two craft cocktails. Mine was a grapefruit paloma, and George's was a Boulevardier, which is a whiskey-based negroni. Finally, George and I have an inside joke about the flower the Birds of Paradise. He once told me that the ones that are more red than orange were called Birds of Purgatory. I told my florist at Thurman and Fig, and she added one to my bouquet. It's the little things, you know.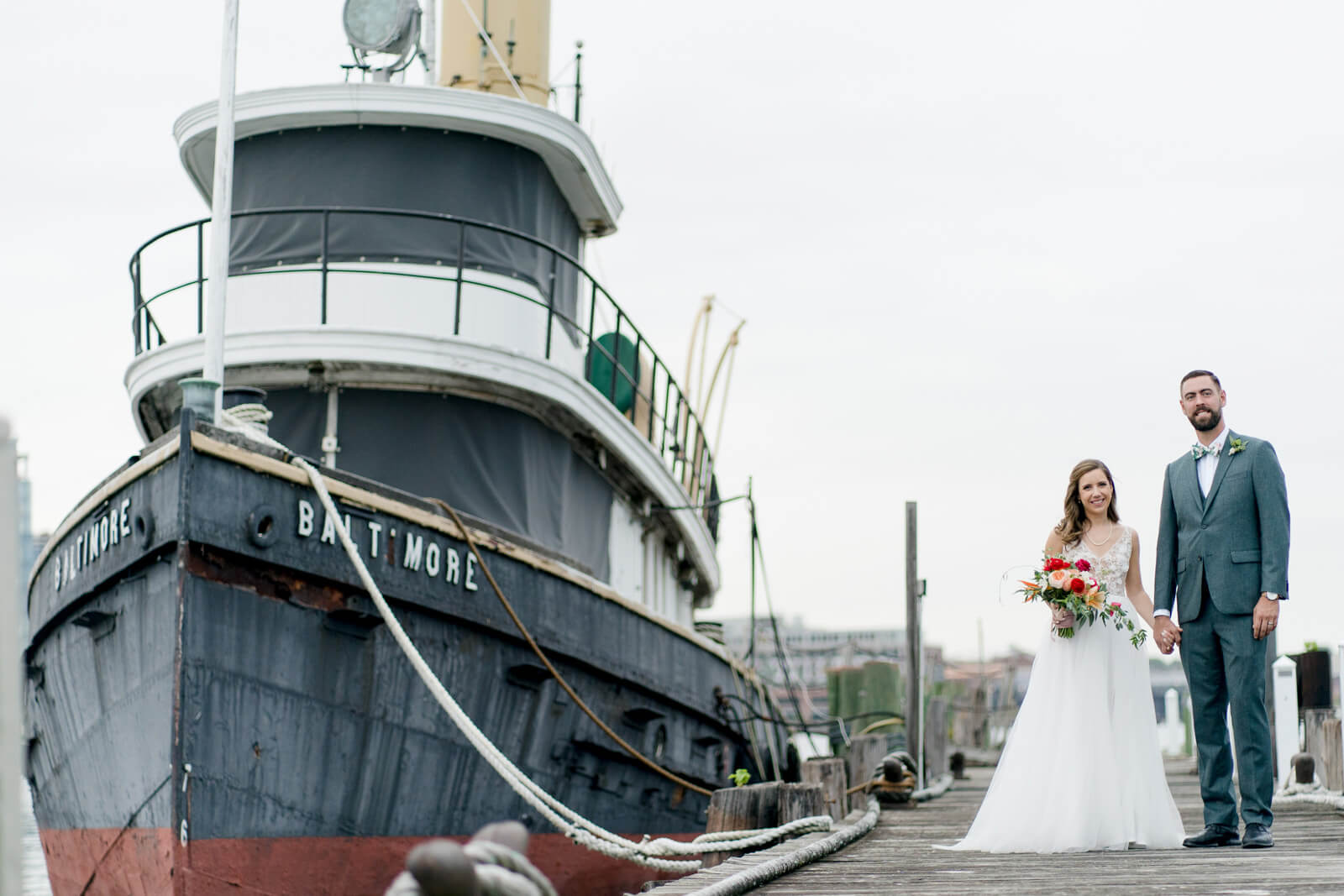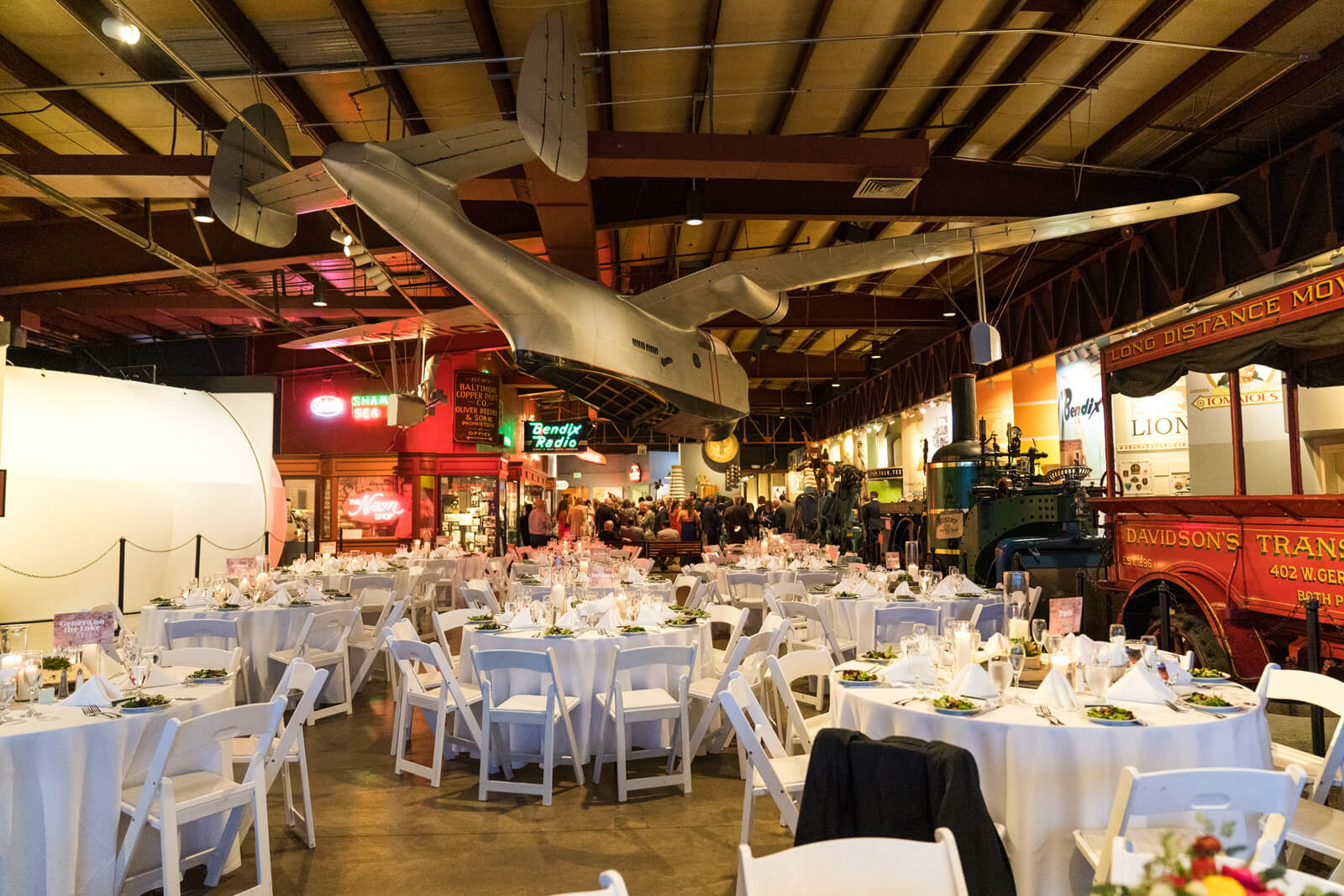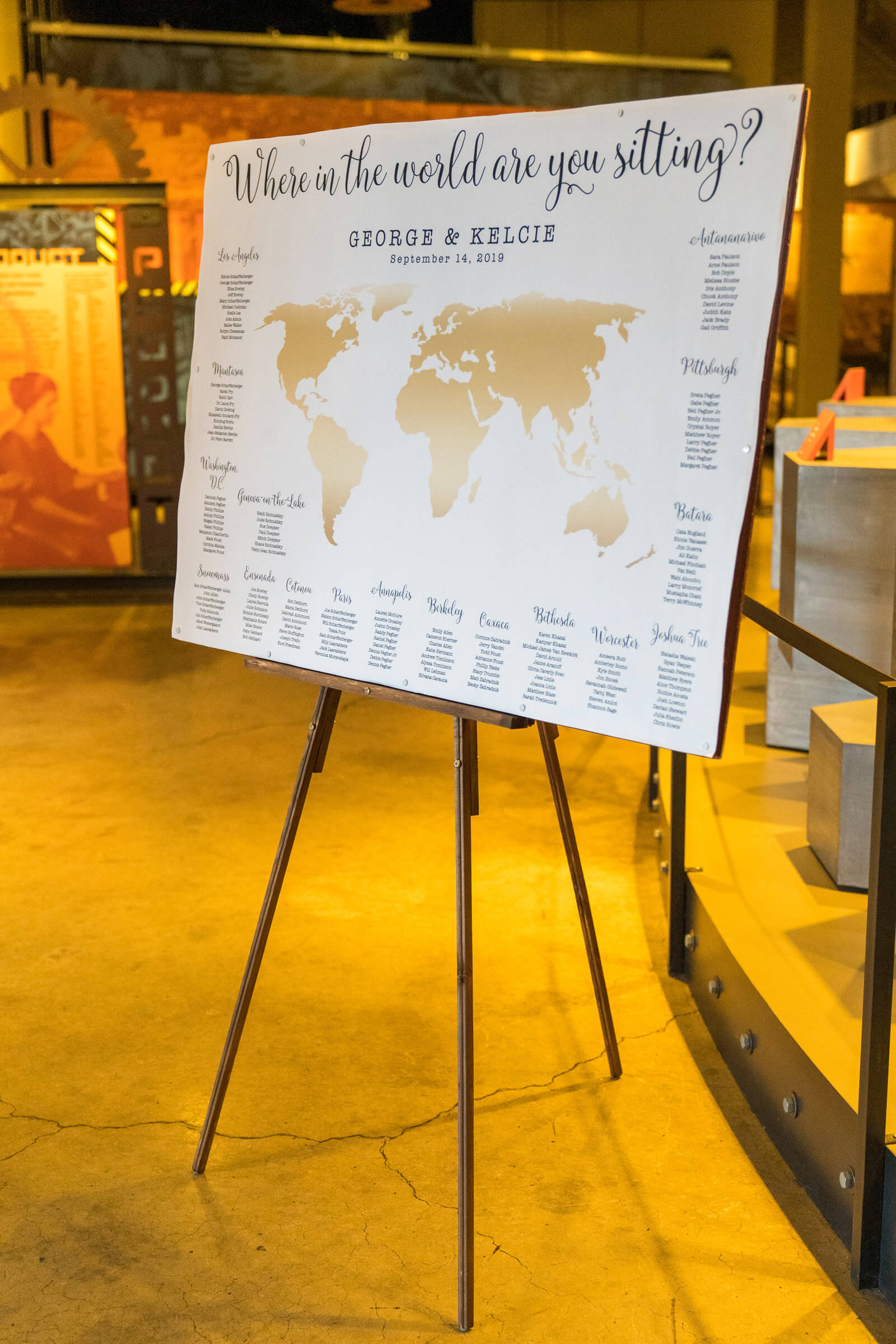 Most Unexpected Event On Your Wedding Day Both of George's parents were in the Peace Corps and had lifelong friends from their travels abroad able to attend our wedding. One of them gave our DJ—who was formerly our favorite DJ at Blackfinn, where we met—a CD of African music dance music for the wedding reception. It was such a fun joining of our lives. As a mostly reformed theater kid, my oldest friend and I have a lift (think Dirty Dancing but involving a flip) that we've done almost everywhere. It shouldn't have been a surprise that he would want to do it during the reception, but we did our best version of it in a wedding dress. Can't say it was beautiful, but it was definitely funny.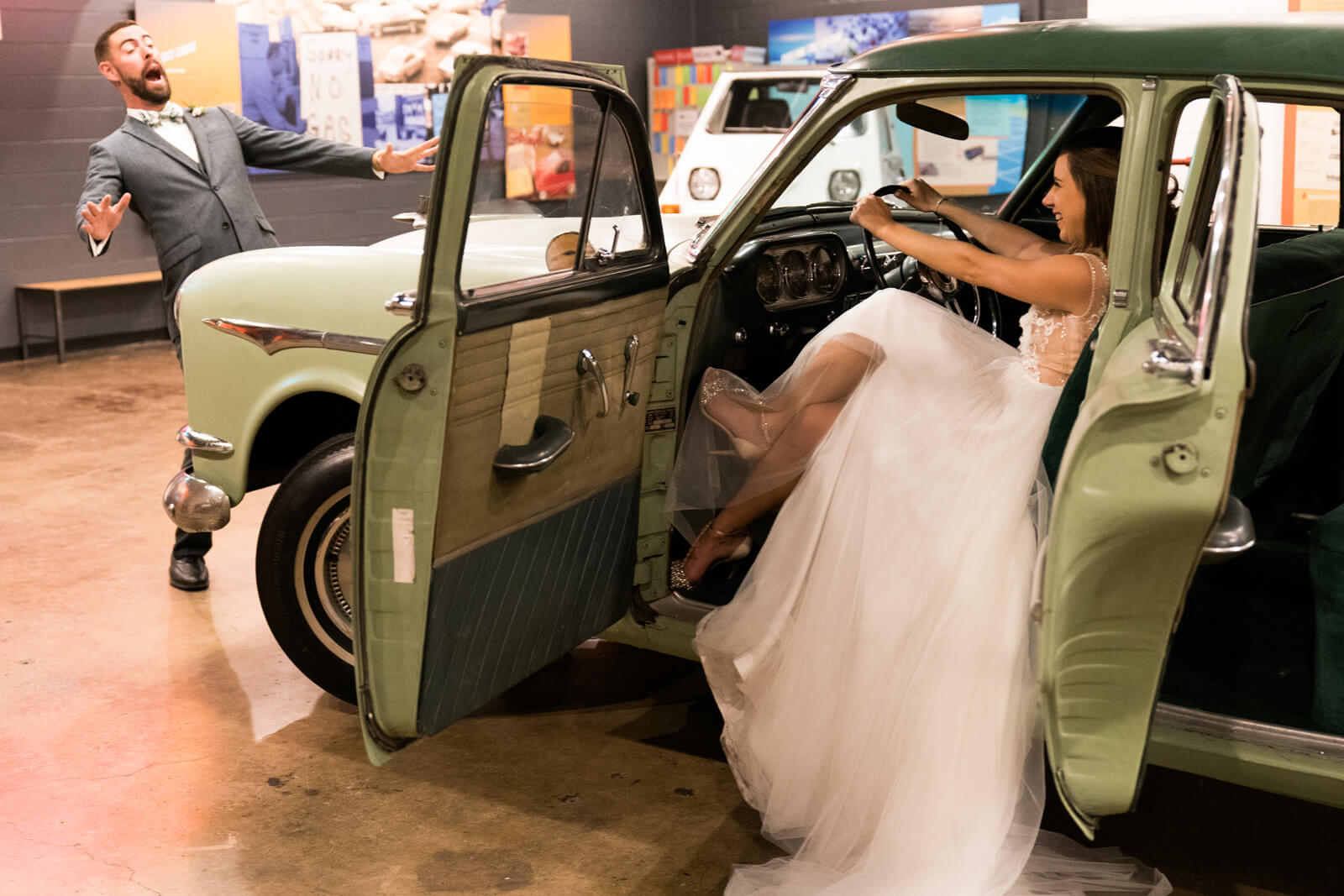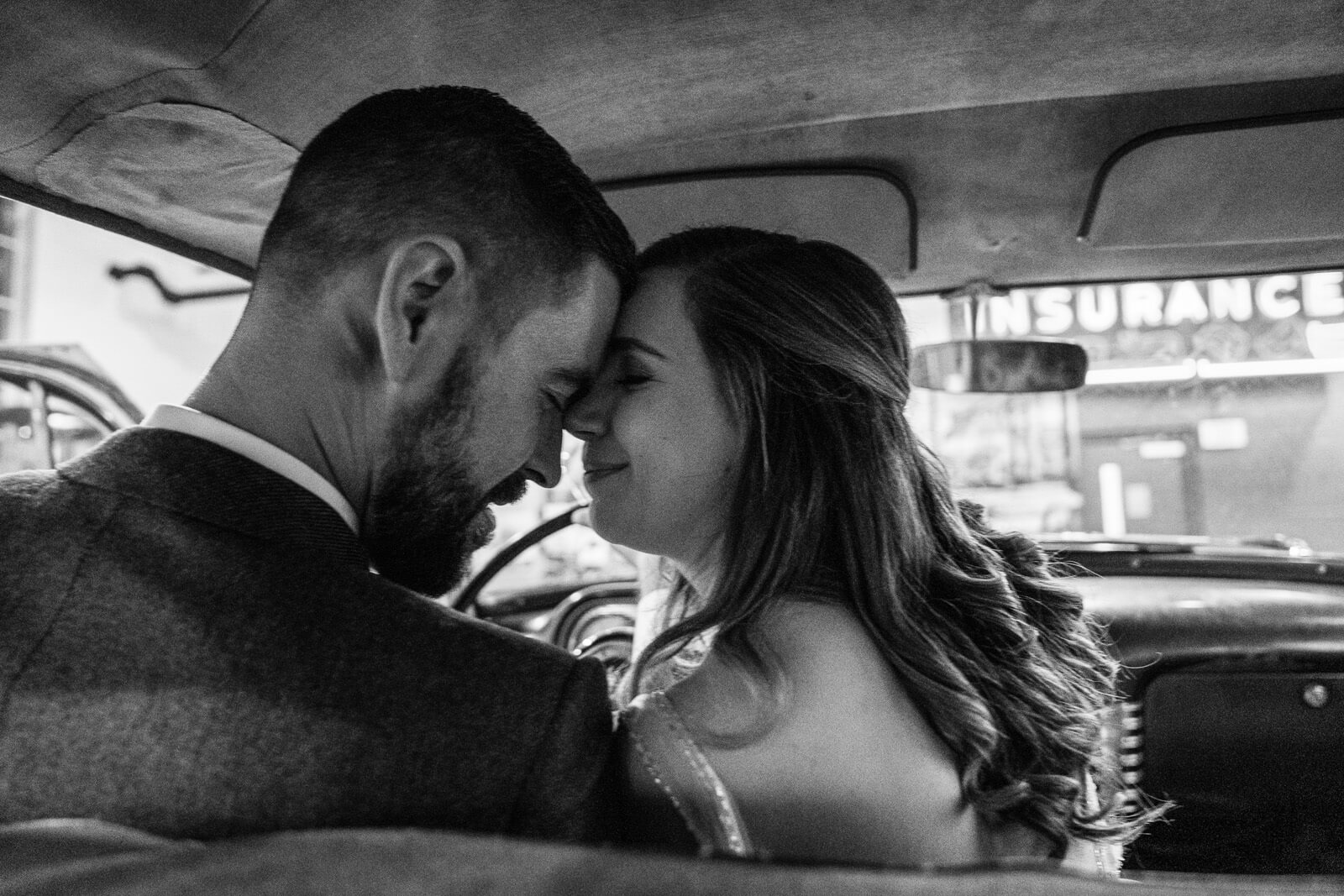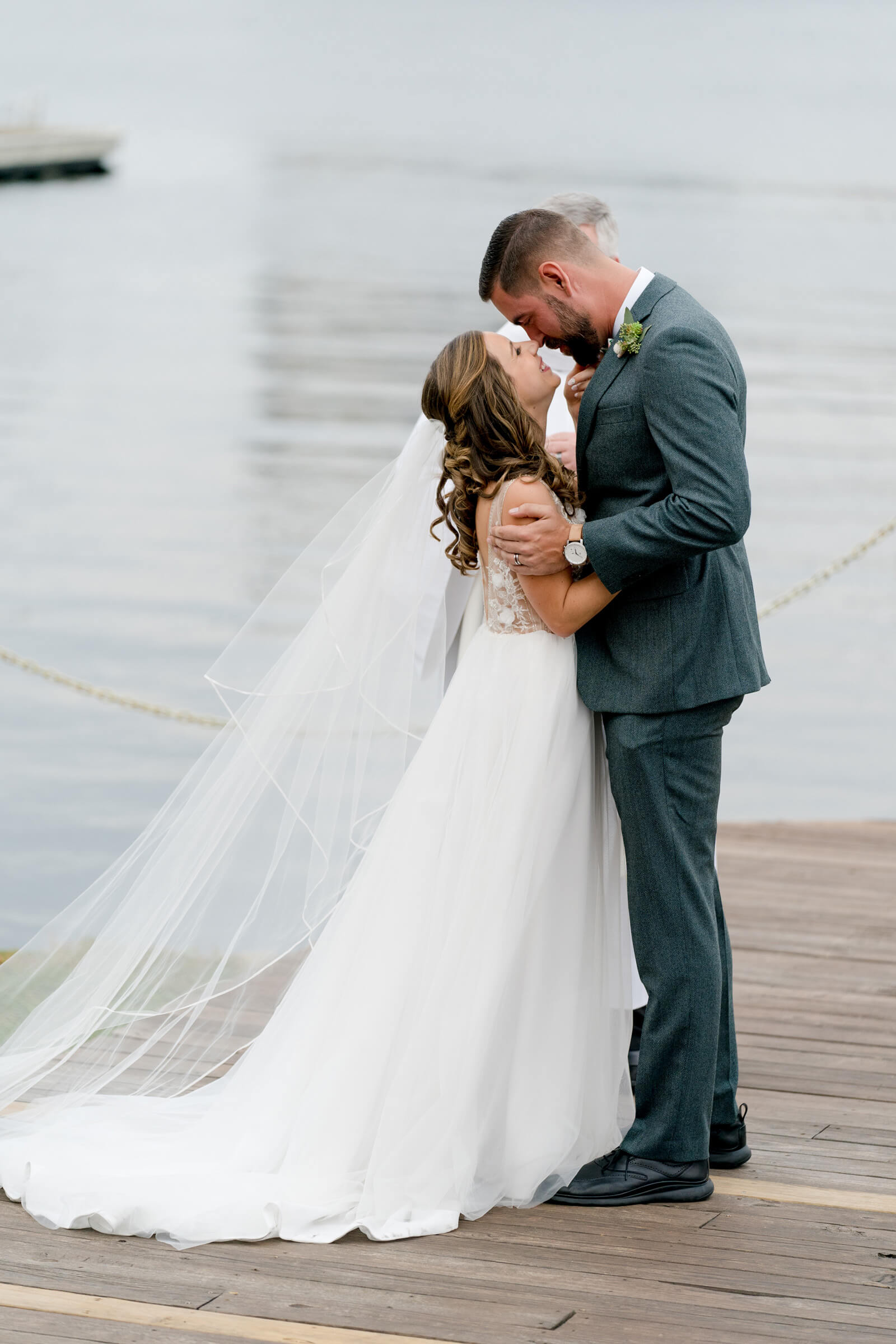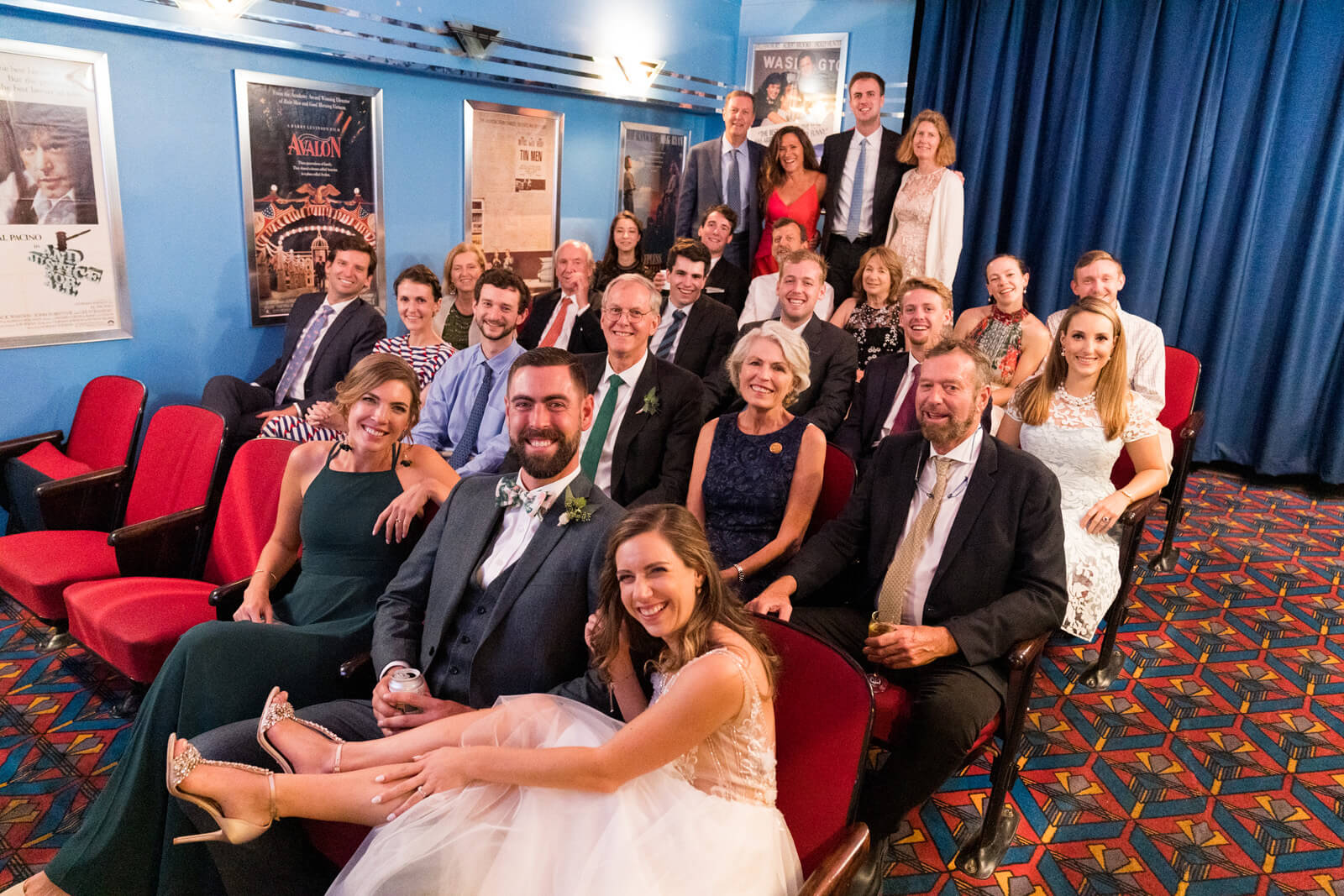 Piece of Advice Do not separate! George and I have thankfully been together for nearly nine years, but even still, during our wedding reception, we split up to try to cover the most ground and say hello to important people. In retrospect, I wish we had stayed together during the reception the whole time — everything they say about it going by faster than you think is true. We were also lucky enough to be able to hire a day of coordinator for the last six weeks. It would have saved me so much time and stress if I had just hired Megan at Ludic Events from the beginning. She was an absolute lifesaver and pulled the whole event over the finish line.