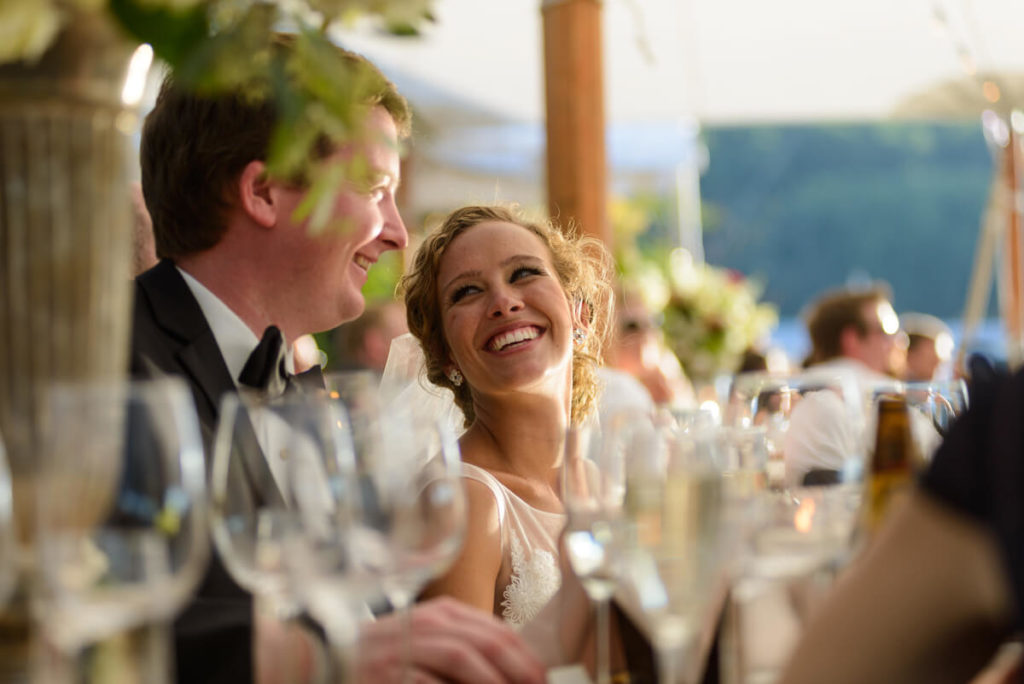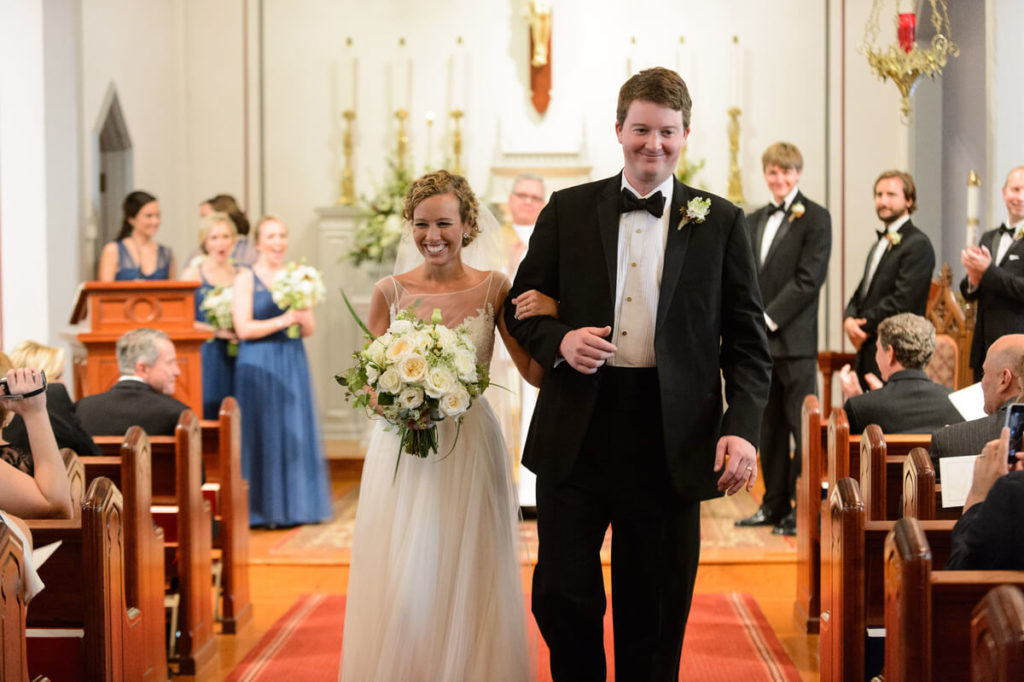 Occupations: Melissa is a teacher and college counselor at St. Paul's School for Girls; David is an account executive at Coffey & Company.
Wedding date: September 20, 2014
Number of Attendees: 150
 Number of Attendants: 8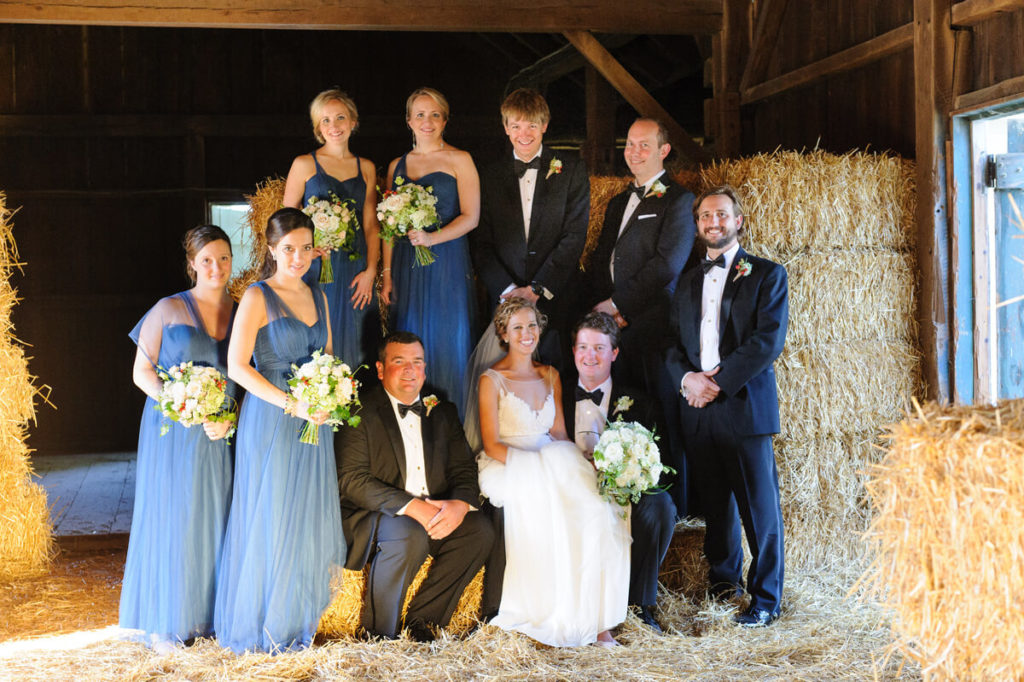 How You Met: Friends in high school, they went their separate ways for college. David stayed on the Eastern Shore for a few years after graduation to work on a grain farm while Melissa began teaching. David reached out to Melissa and they re-kindled their friendship with letters and phone calls. After a few years, both having gone back to school, David moved back to Baltimore to find an engineering job and they decided to have dinner. The next day, after a crabbing trip, they began dating.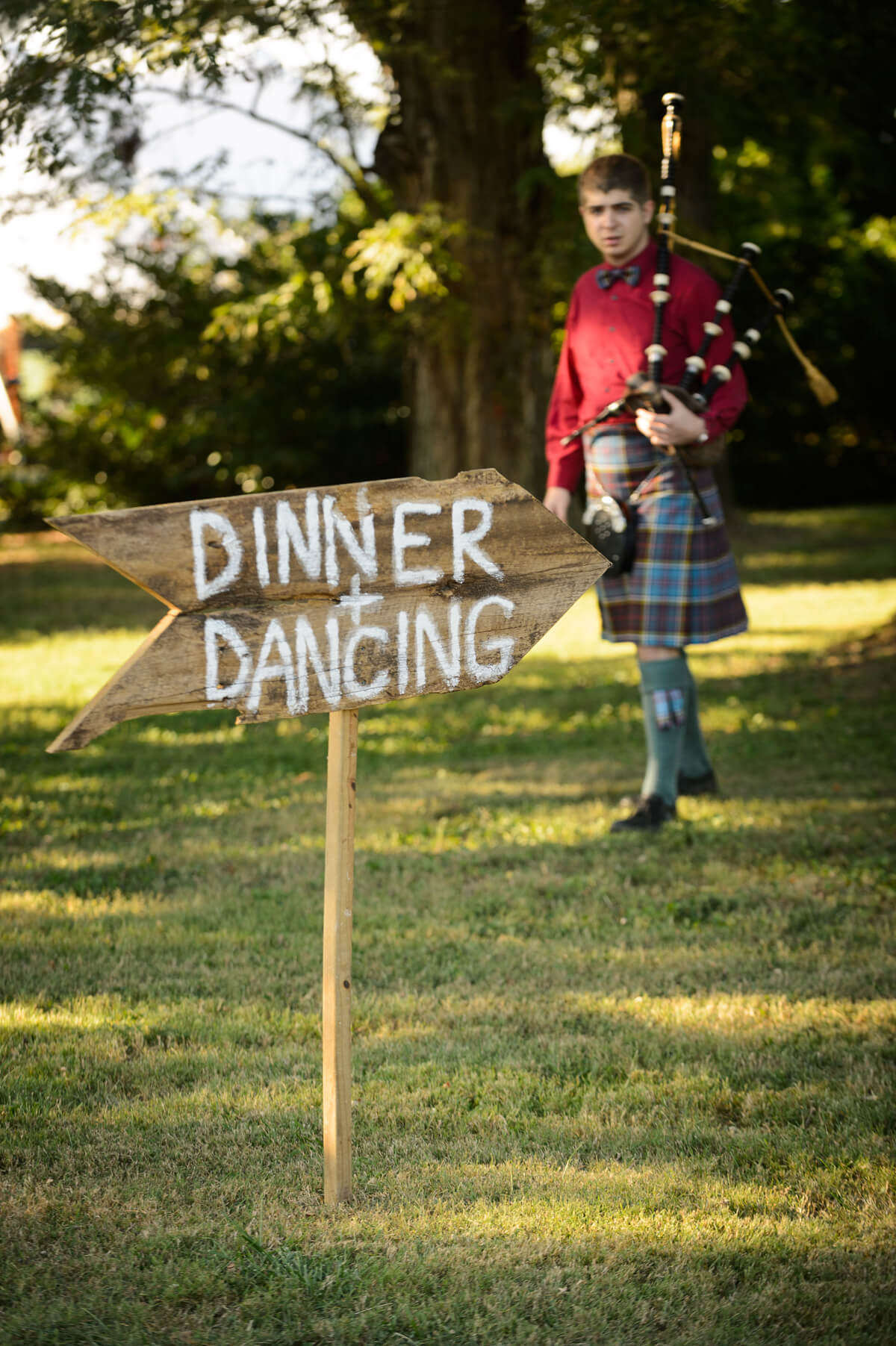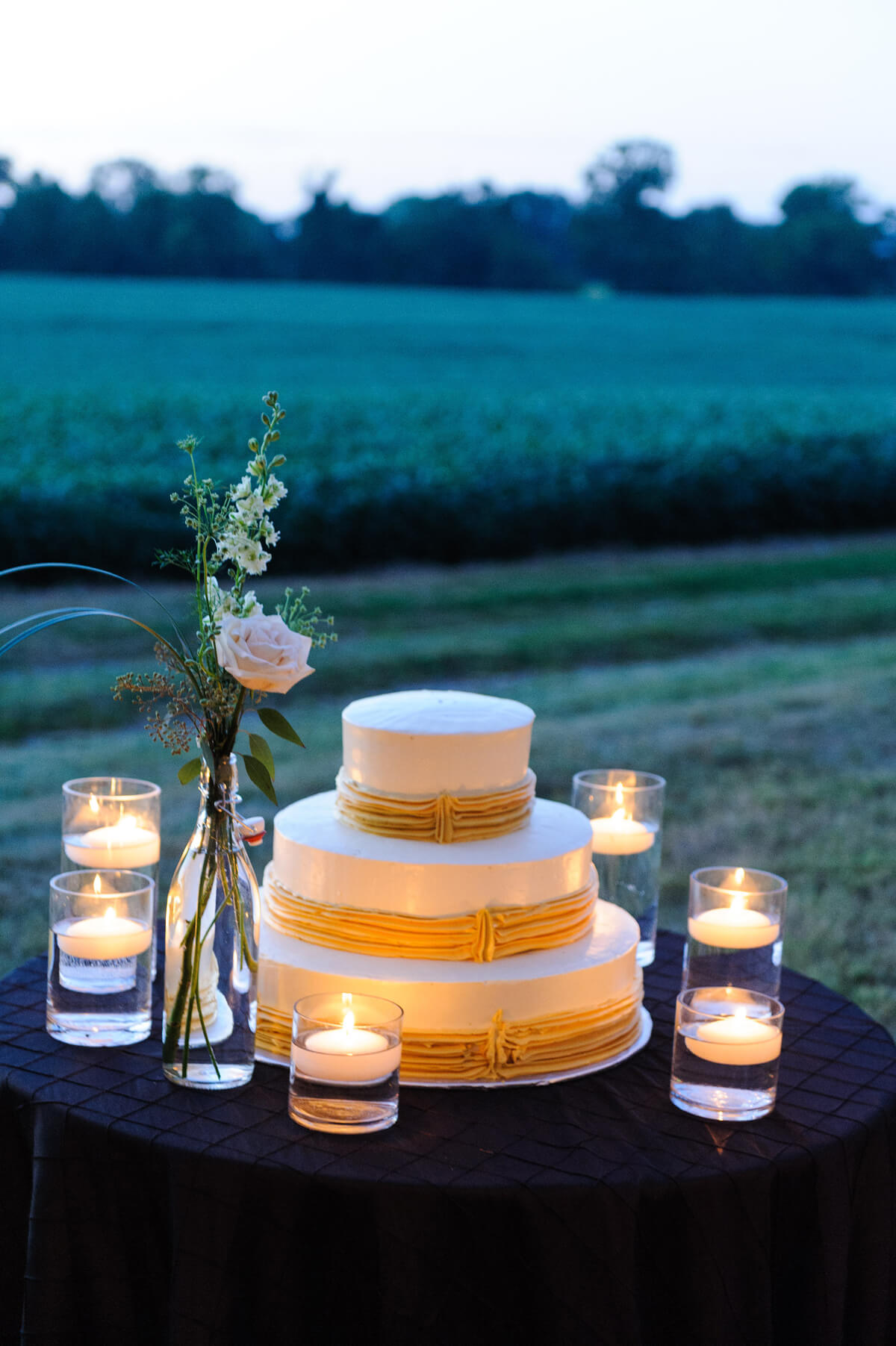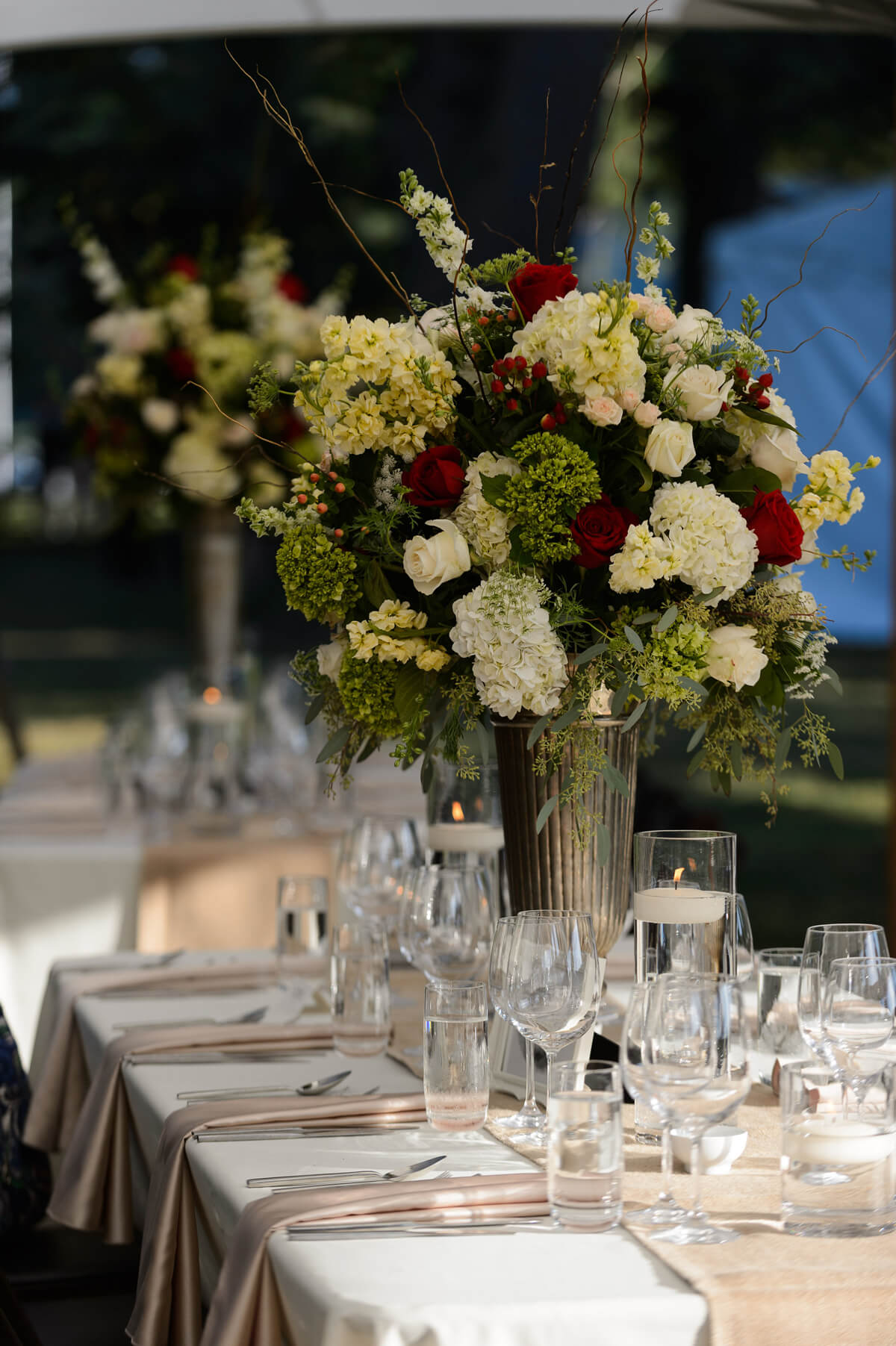 The Engagement: David took Melissa back to the farm where she grew up (her dad was a farmer when she was young). He said that he wanted to show her the sights, but when they got to a dock on a small lake, and she was explaining the types of fish she and her brother had caught there, Melissa turned around and David was kneeling down. After some confusion over whether he was injured, he was able to ask a shocked Melissa to marry him.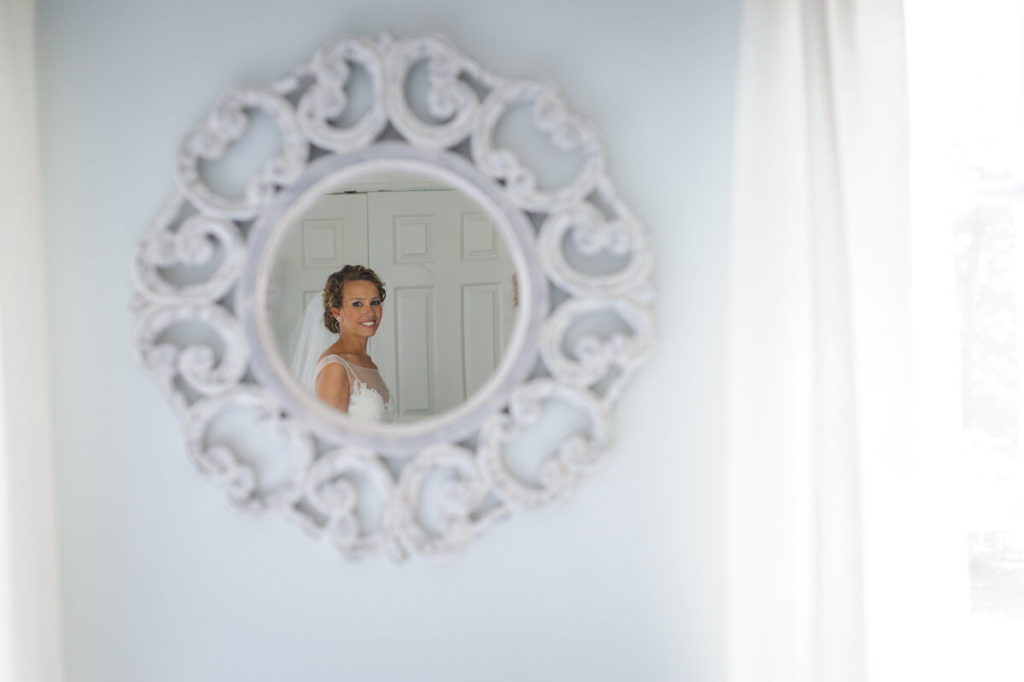 Wedding Design Inspiration: Things that are important to them: They are both devoted to family, friends, and the slow-paced charm of farm life. They just wanted to give everyone the comfortable space to enjoy themselves and appreciate a beautiful fall day. They tried to capture the magic of simplicity.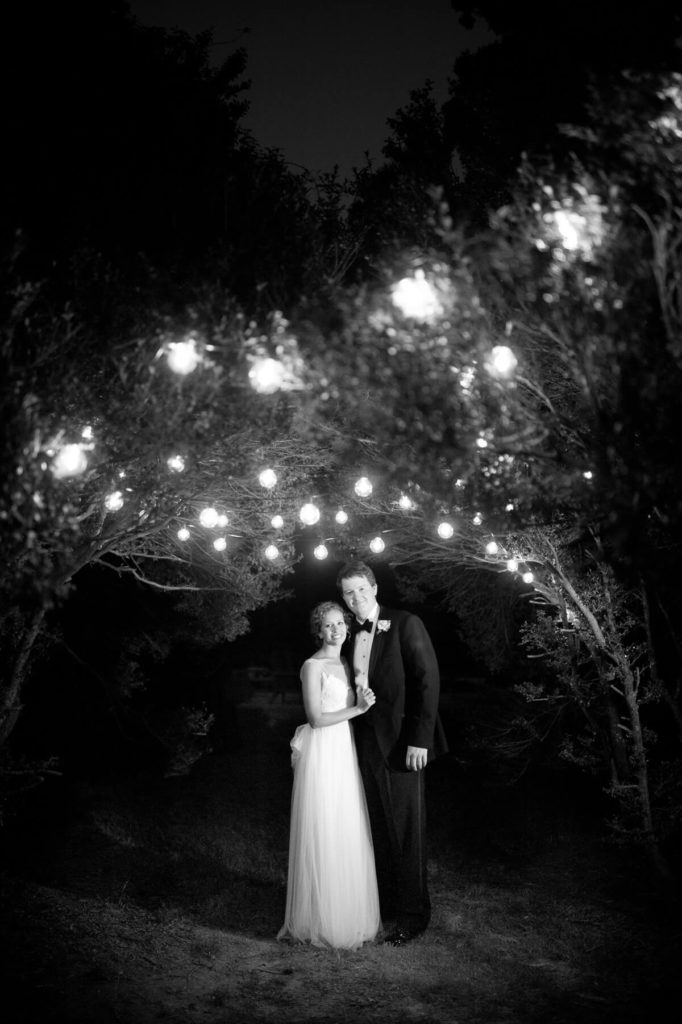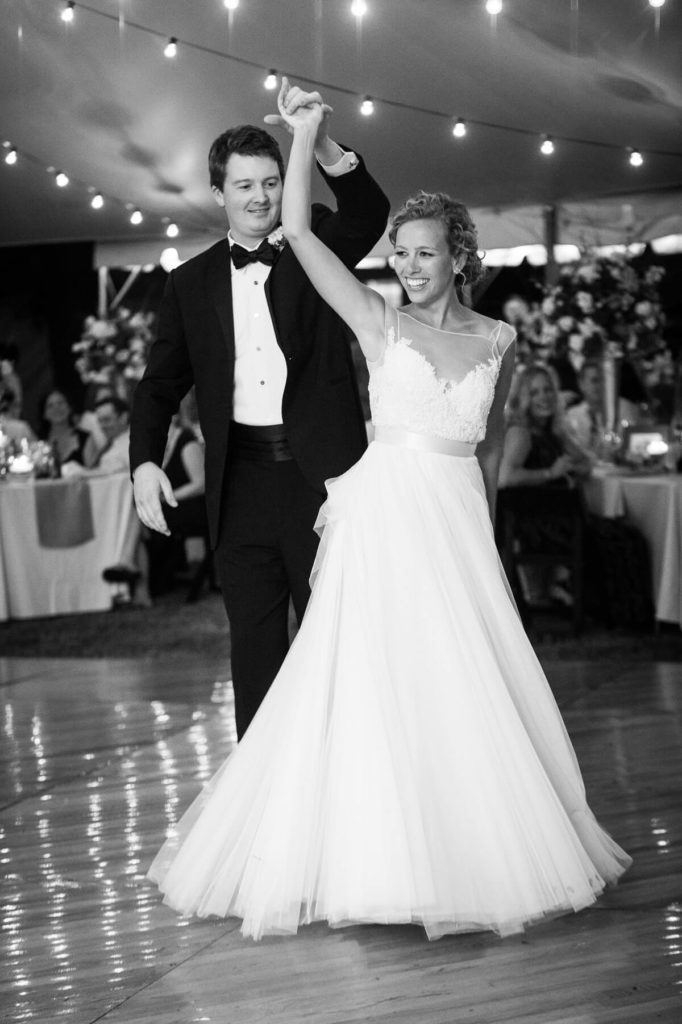 What Was Unique and Special About Your Wedding: "I think when it's your wedding it's special because you get to capture all the wonderful people in your life together in one place," says Melissa. "And in our case, the place was truly amazing. We didn't know this when we were young but we both grew up a few minutes away from one another so although we got married where I grew up, it was still really close to David's favorite childhood memories as well." A lot of what they used for decorations, they gathered from the barn and worked on together. They used an old barn window for the wedding menu, David built the wooden cooler into which they put the beer, and they power washed some old shutters to use for table placements.
Favorite Details: They wanted food from start to finish so no one would be hungry at any point. The caterer did a great job from start (all the appetizers) to finish (late night grilled cheese bar). And their band was amazing—they kept people dancing well into the night.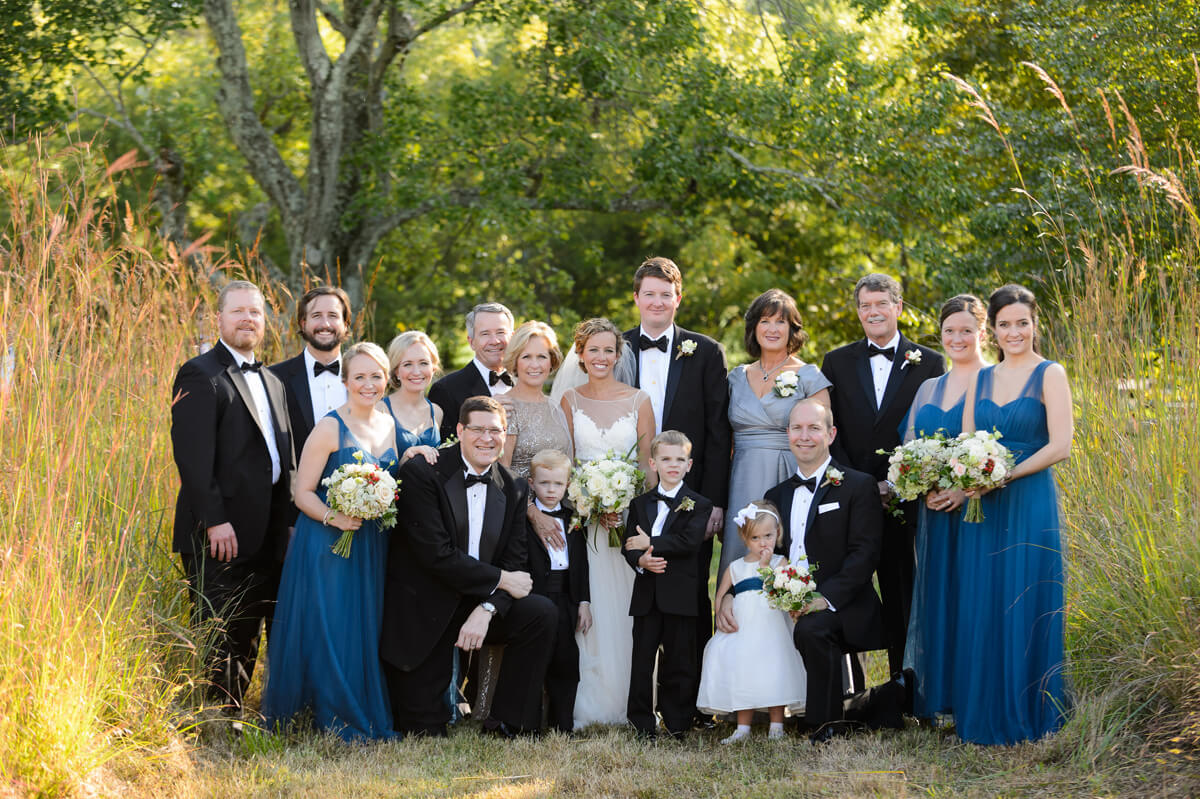 Most Unexpected Event on the Day of the Wedding: Melissa's mom and dad surprised them with a bagpipe player to escort them into the reception.
Piece of advice: Take two minutes at some point, grab your partner, and walk away from everyone to breathe and watch all of your loved ones in one place for that one moment.