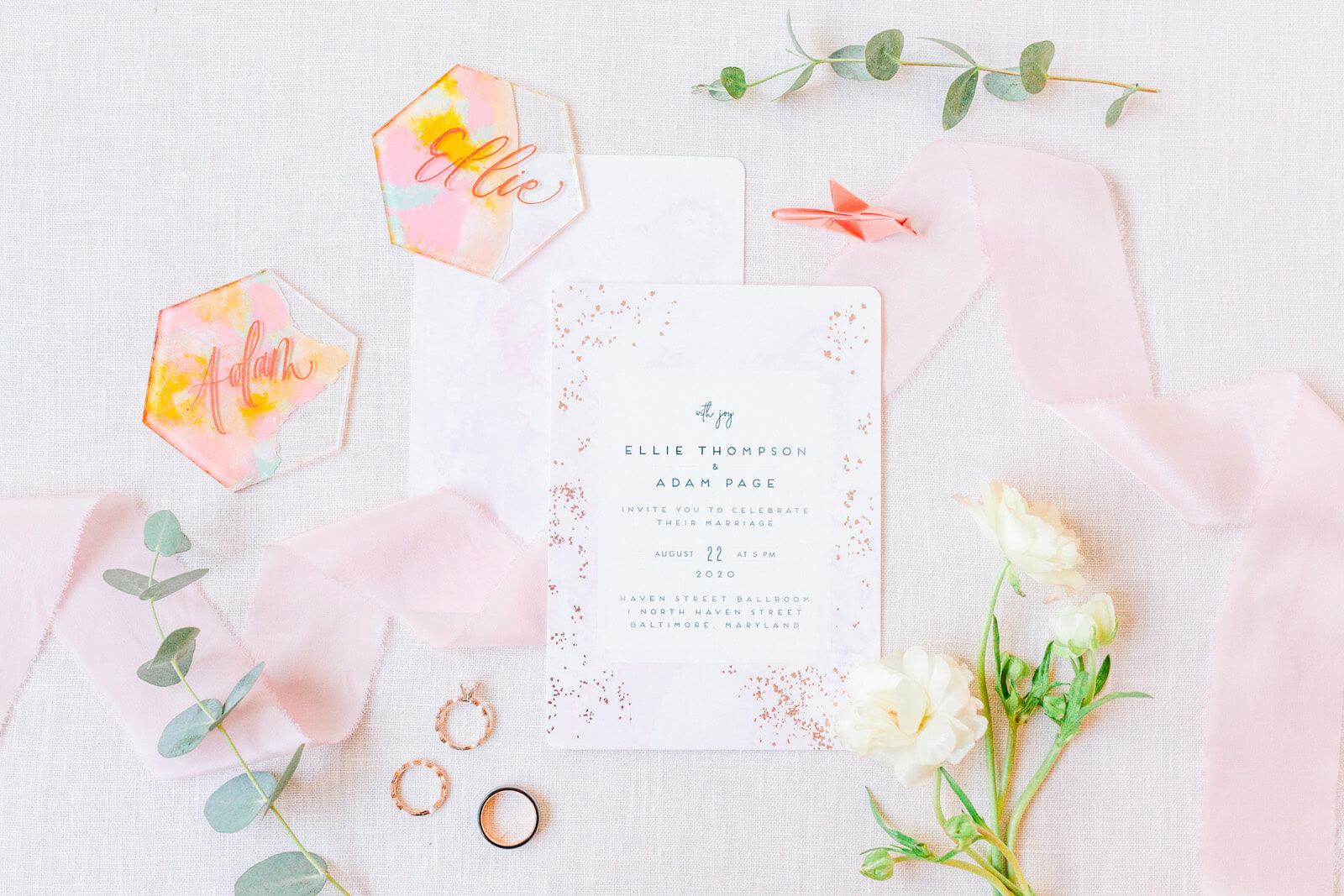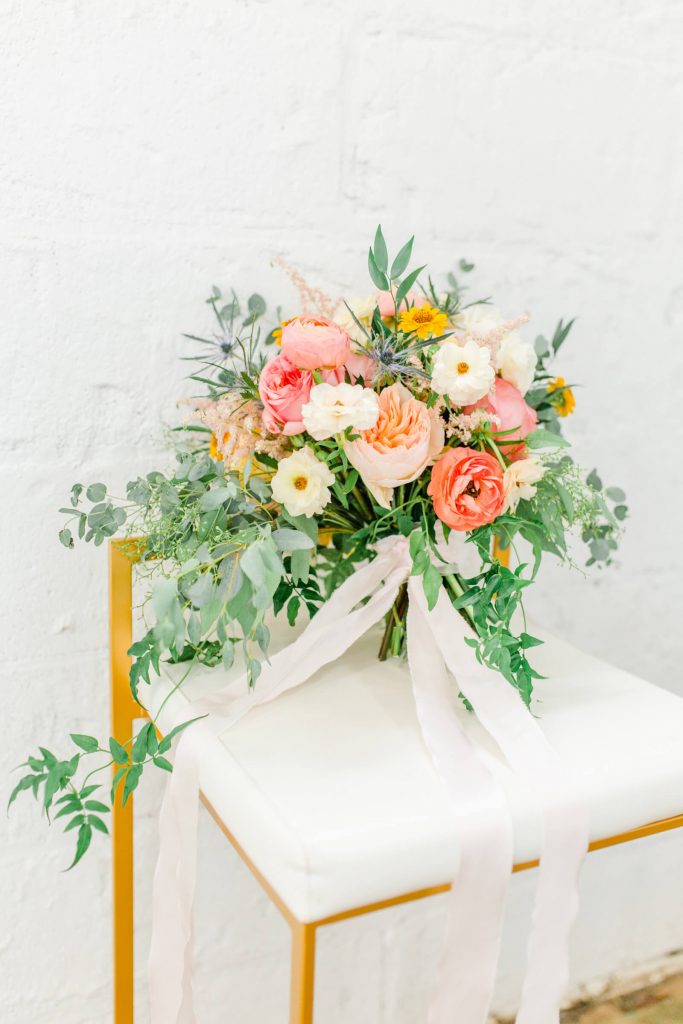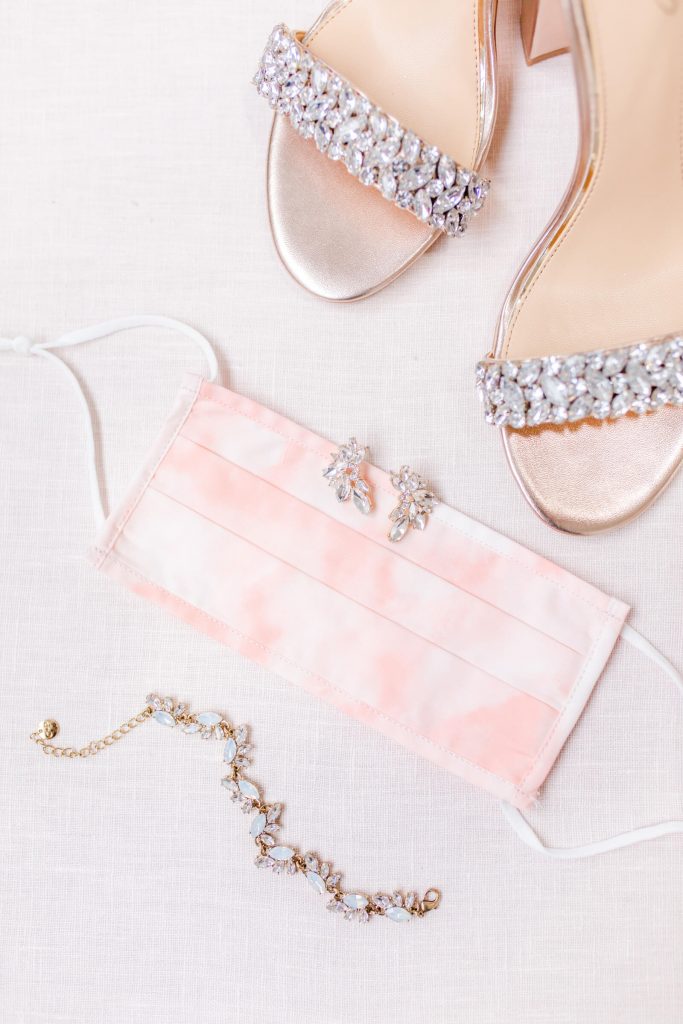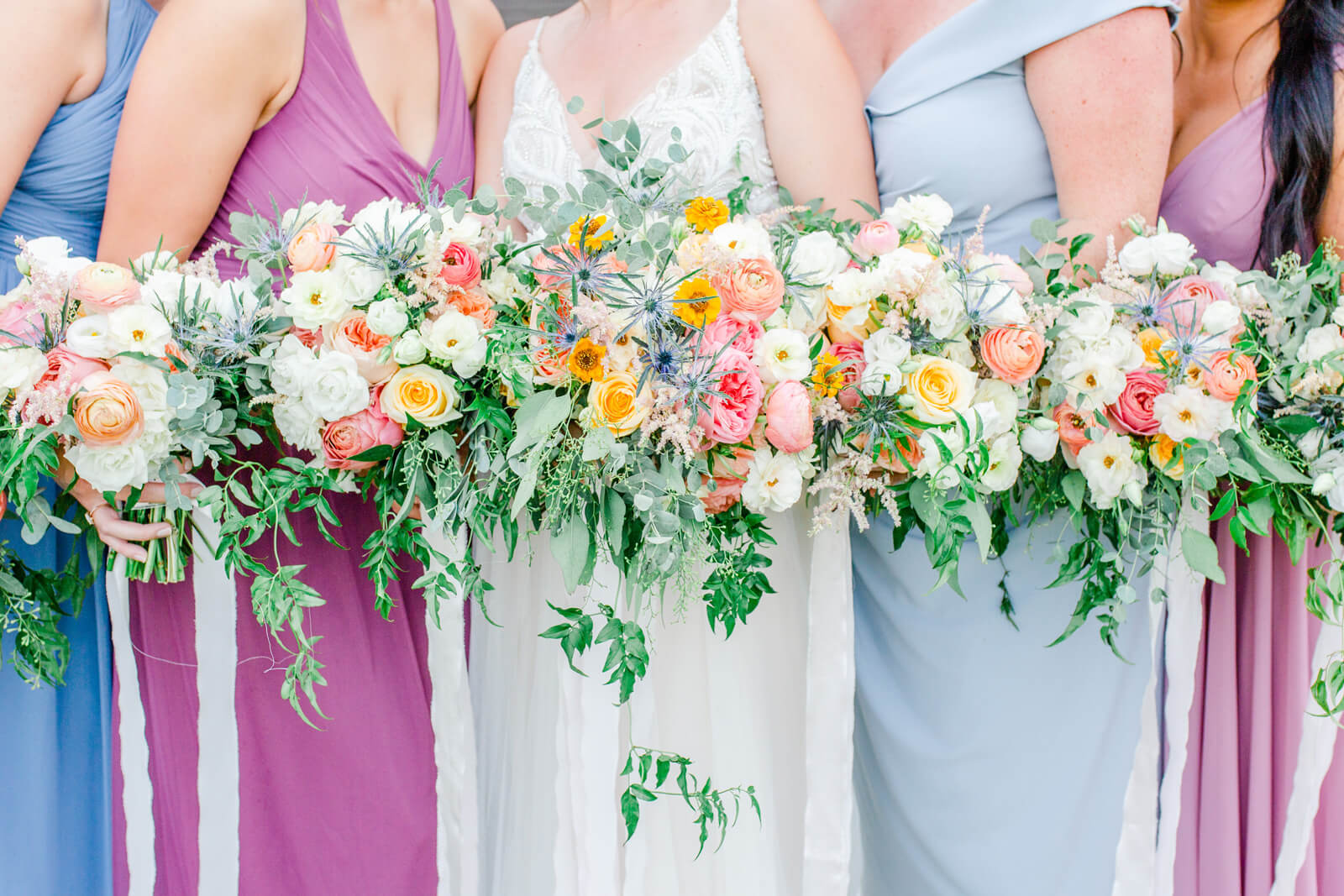 Adam and I have a unique, whirlwind love story so it's only fitting that our wedding planning process was too. I used to say, "our love is contagious", but that metaphor didn't exactly age well (thanks COVID). We met two years ago at a University of South Carolina tailgate where we both attended undergrad. Adam lived in Charleston, South Carolina at the time and I was shopping for a home in Baltimore. There was an instant connection, and we spent the next few months getting to know each other, falling in love, and traveling. Three months later we were surprised to find out I was pregnant with our son Graham. Adam moved up to Baltimore shortly after and we quickly settled into our new life in Locust Point. In our first year of knowing each other, we experienced some life's highest highs with the birth of our son Graham, lowest lows when Adam's mother passed away unexpectedly, and every possible life change in between. We fell deeper in love with each moment. Adam proposed on Christmas Eve 2019—what would have been his mom's 66th birthday.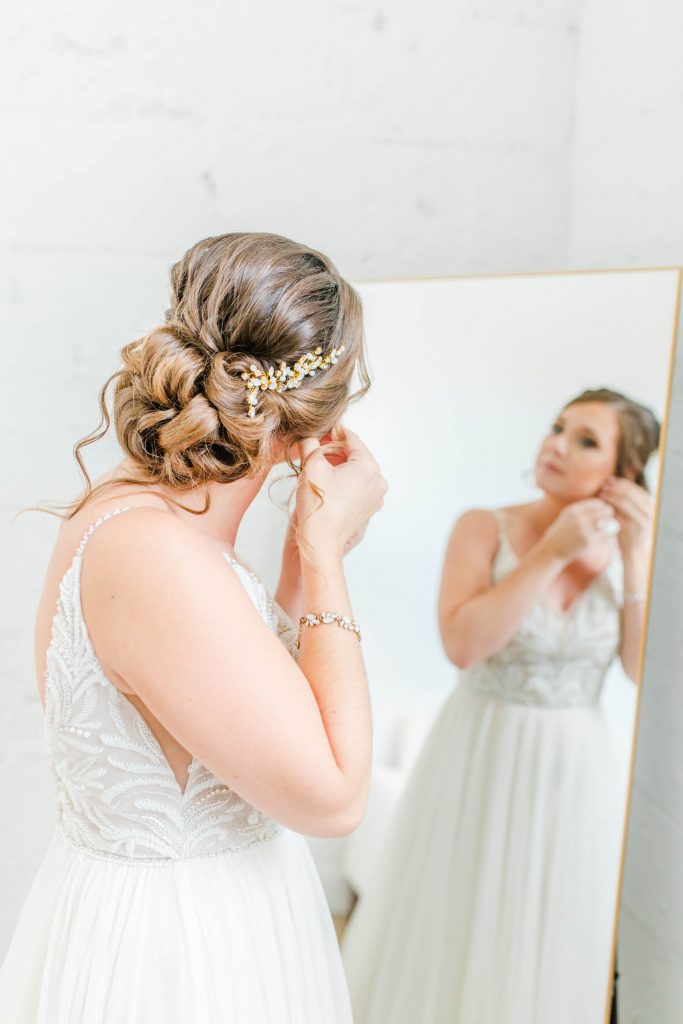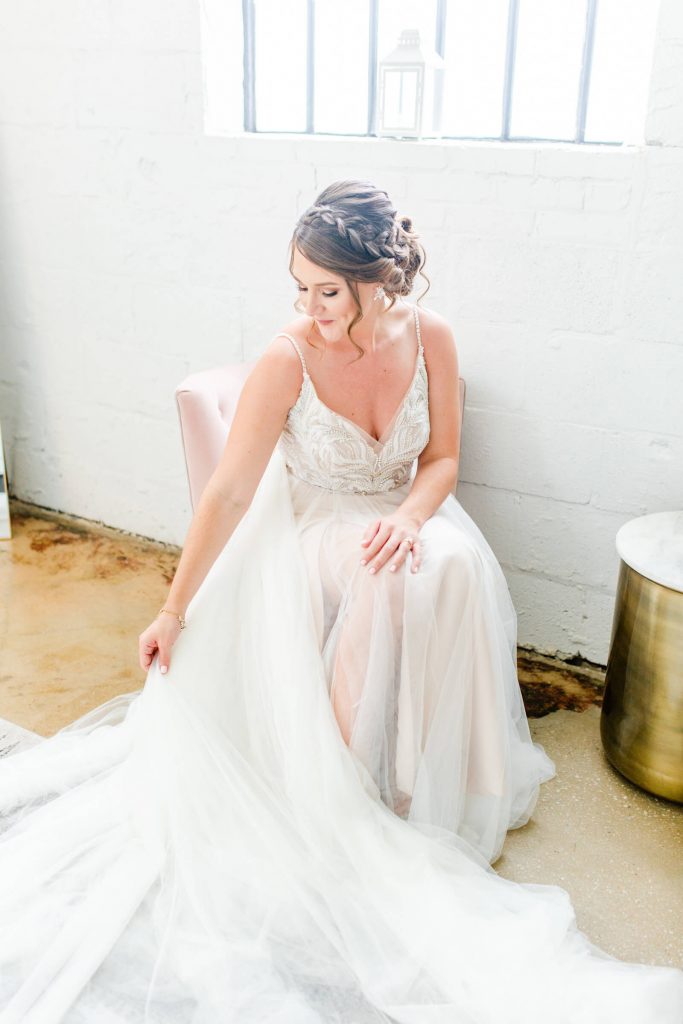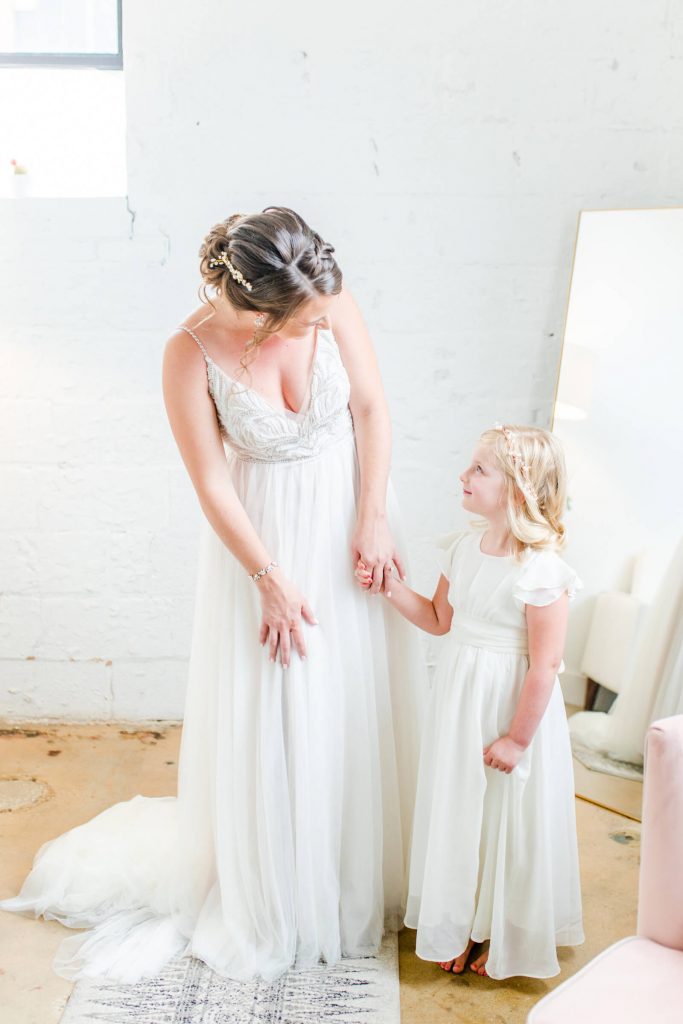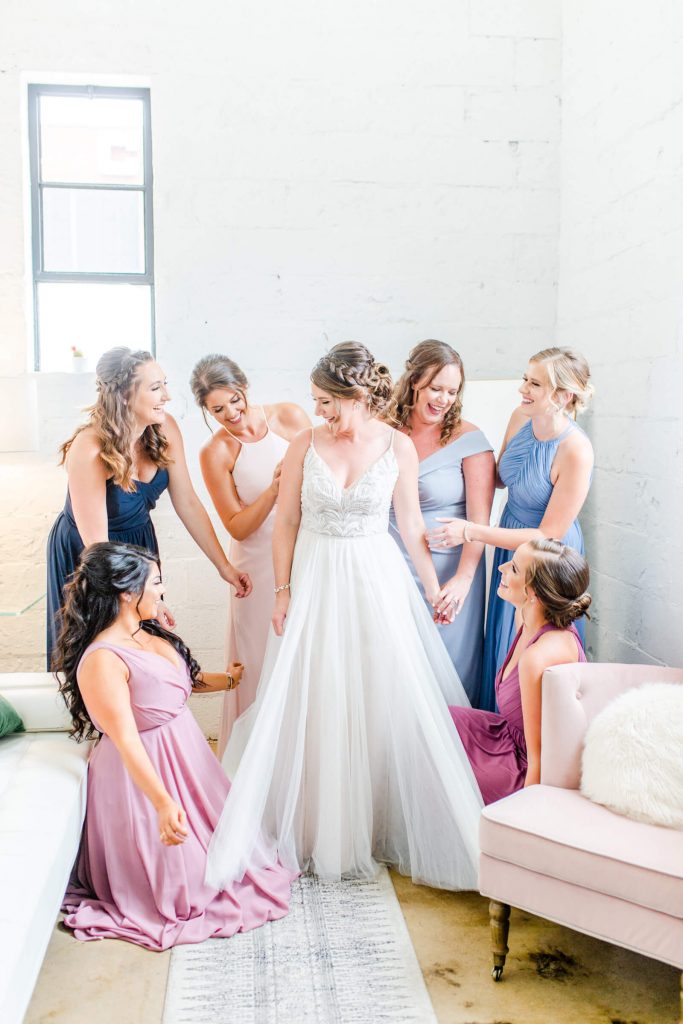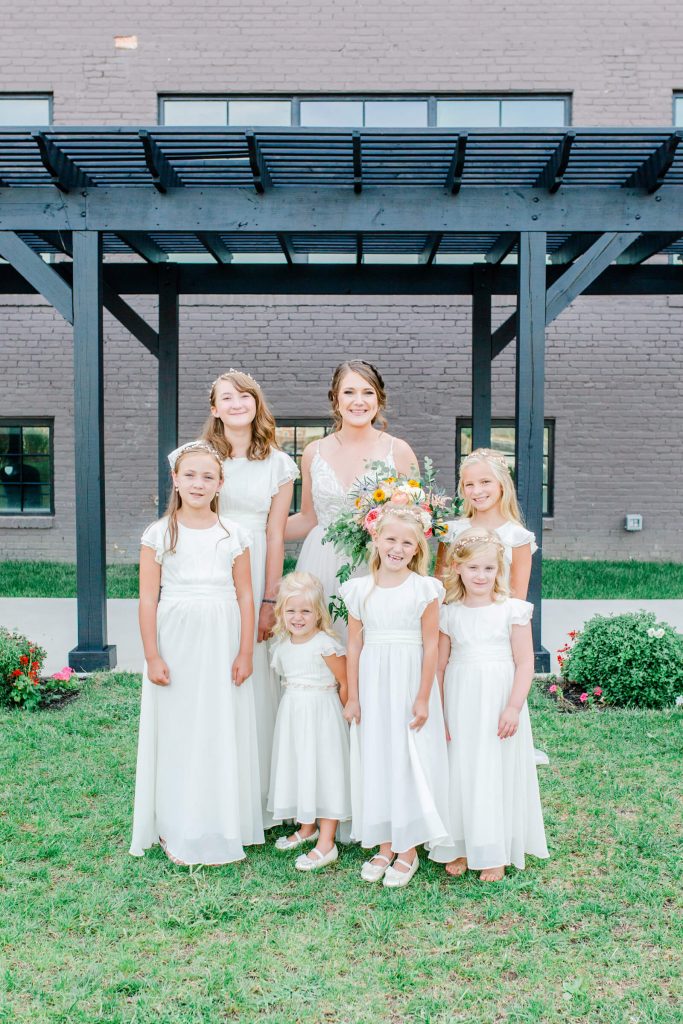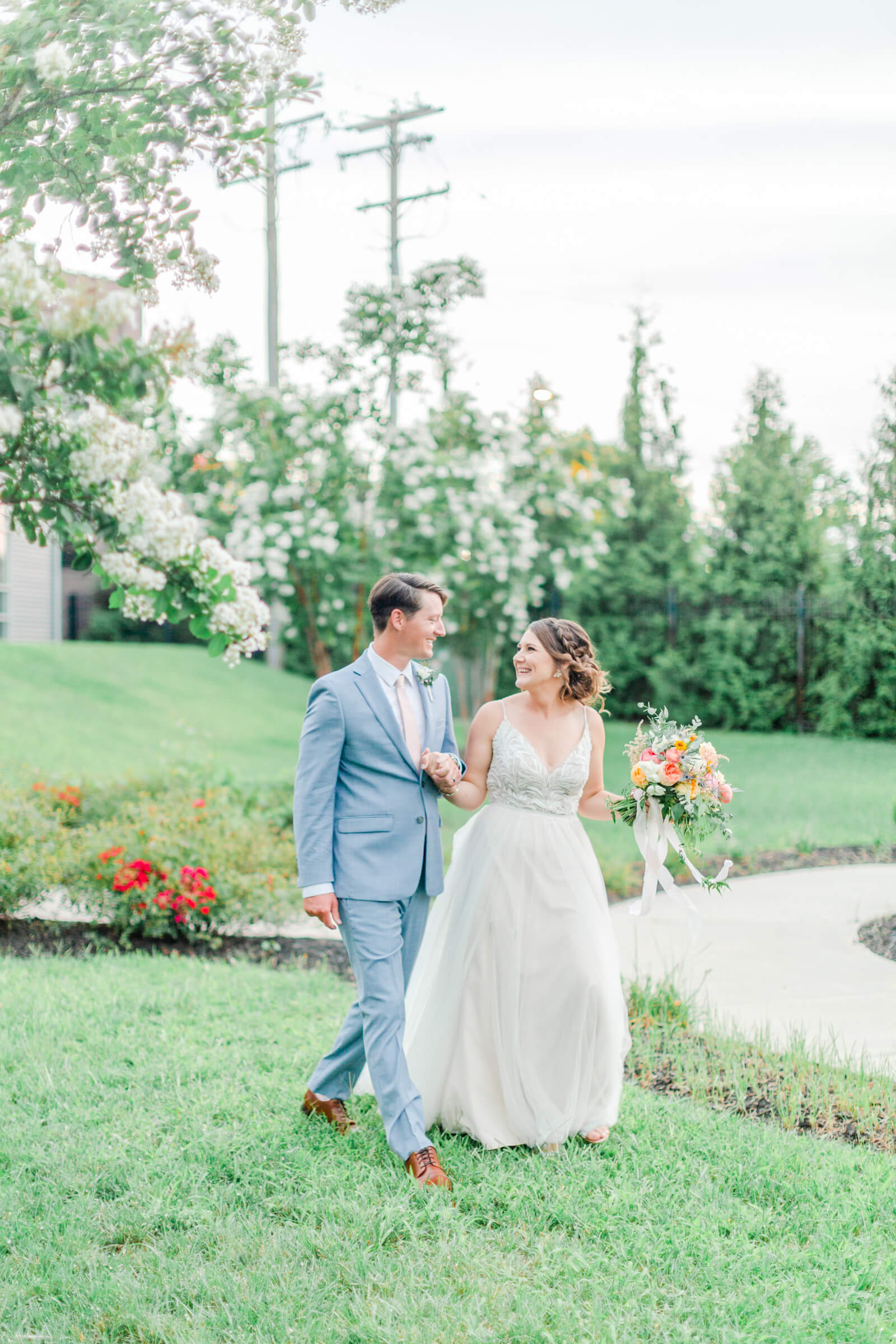 We got started planning right away, booking Haven Street Ballroom just a few weeks into the new year. We envisioned a bright, fun, and playful celebration with all our friends and family—around 150 guests. We were totally inspired by the colorful and FUN vibe of HSB. We were able to squeeze in a fun engagement session with Mandi of Chesapeake Charm Photography, lock down a few other vendors (below), and were on track for our late August wedding! Then boom, COVID. At first, we never in a million years thought our wedding would be impacted. We joked about quarantine being the ultimate premarital counseling. Our hearts broke for the couples with spring weddings who had to cancel and for all our friends in the events industry. As the weeks passed, it started to become clear we needed a backup plan!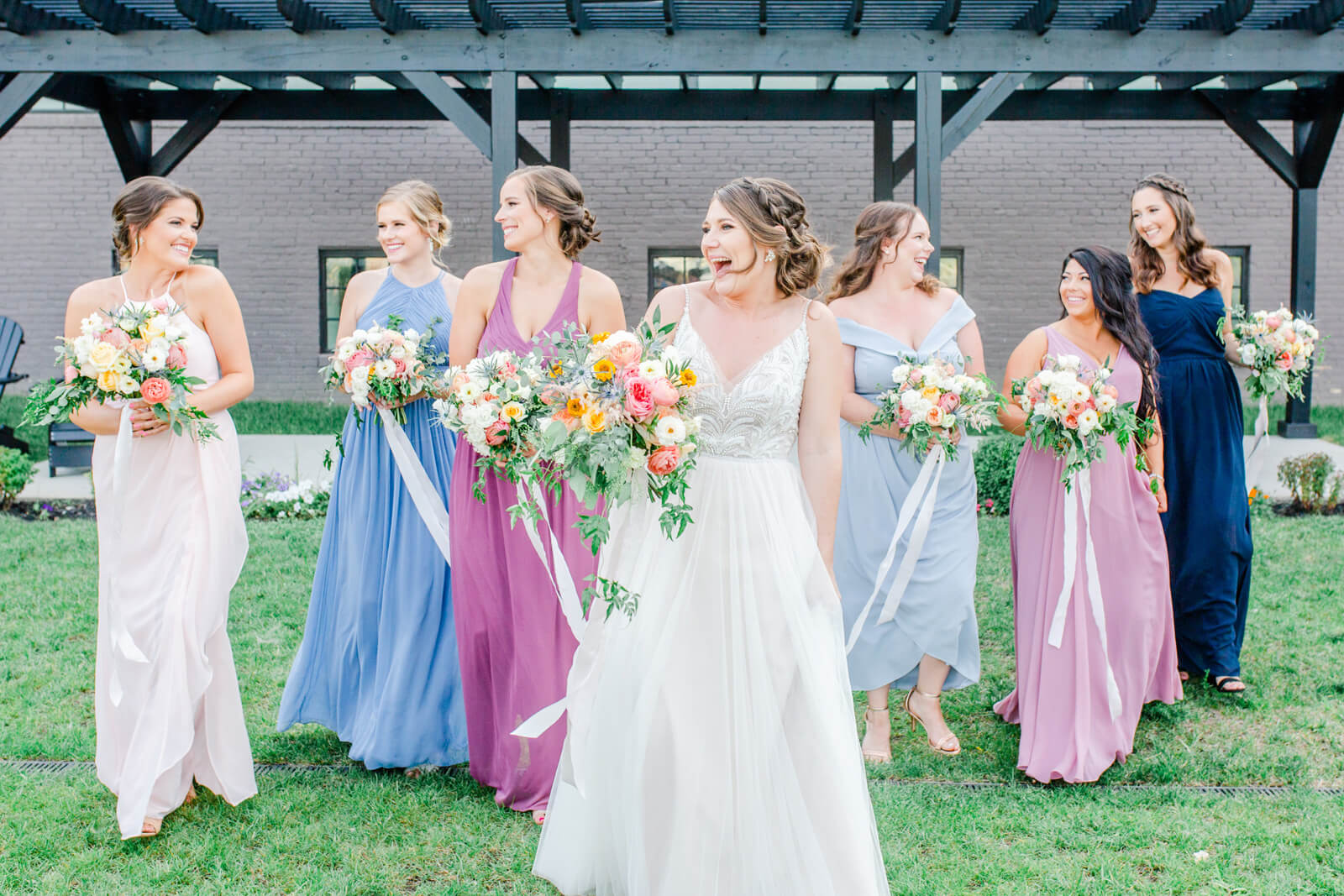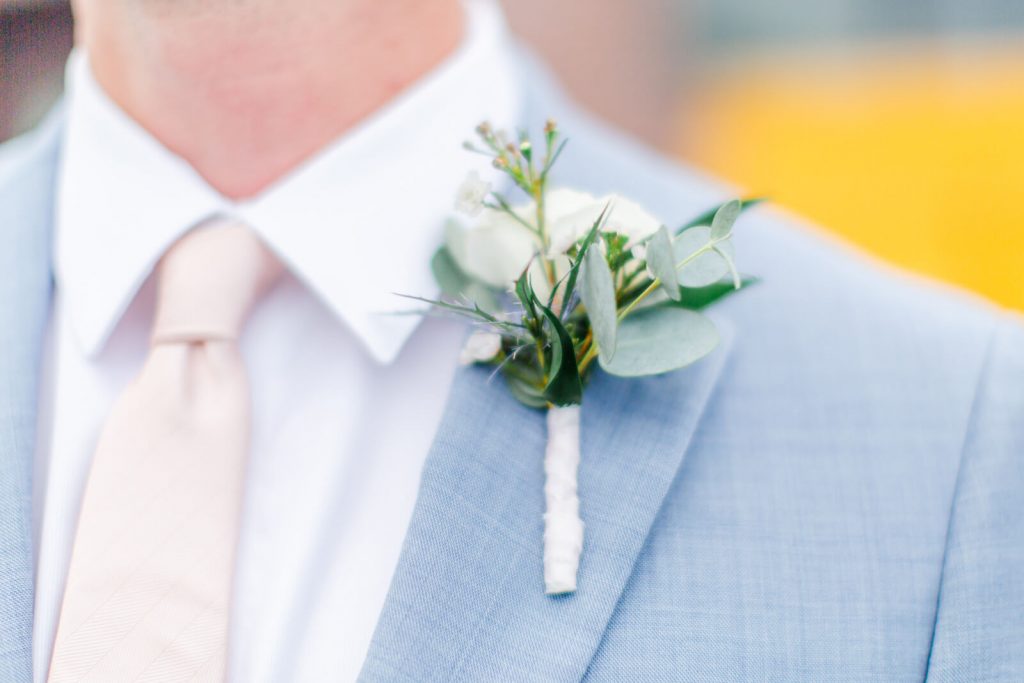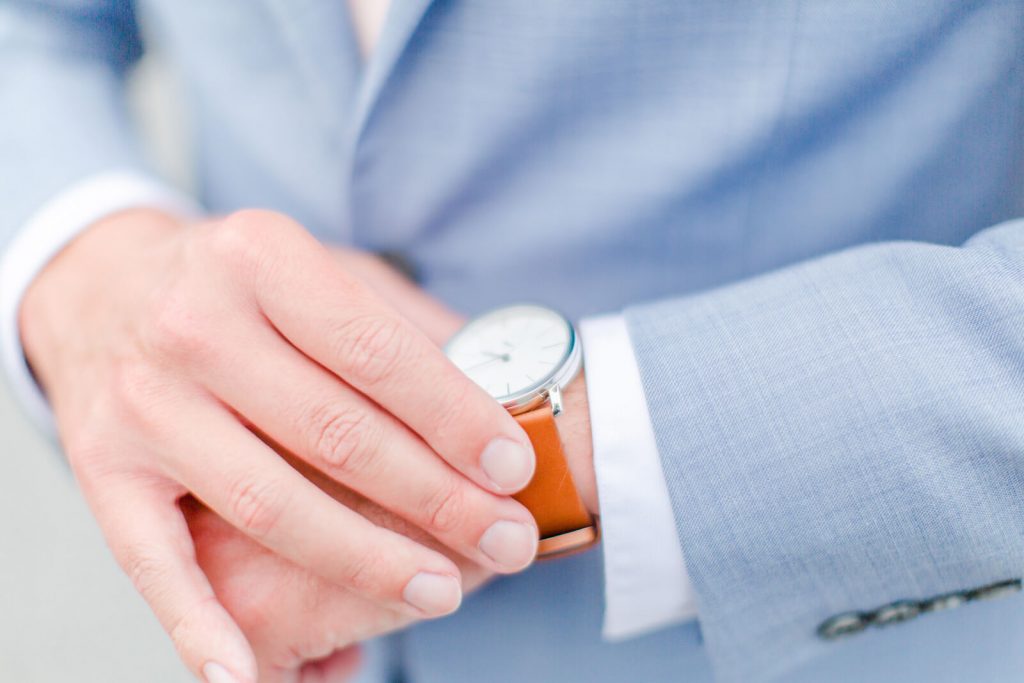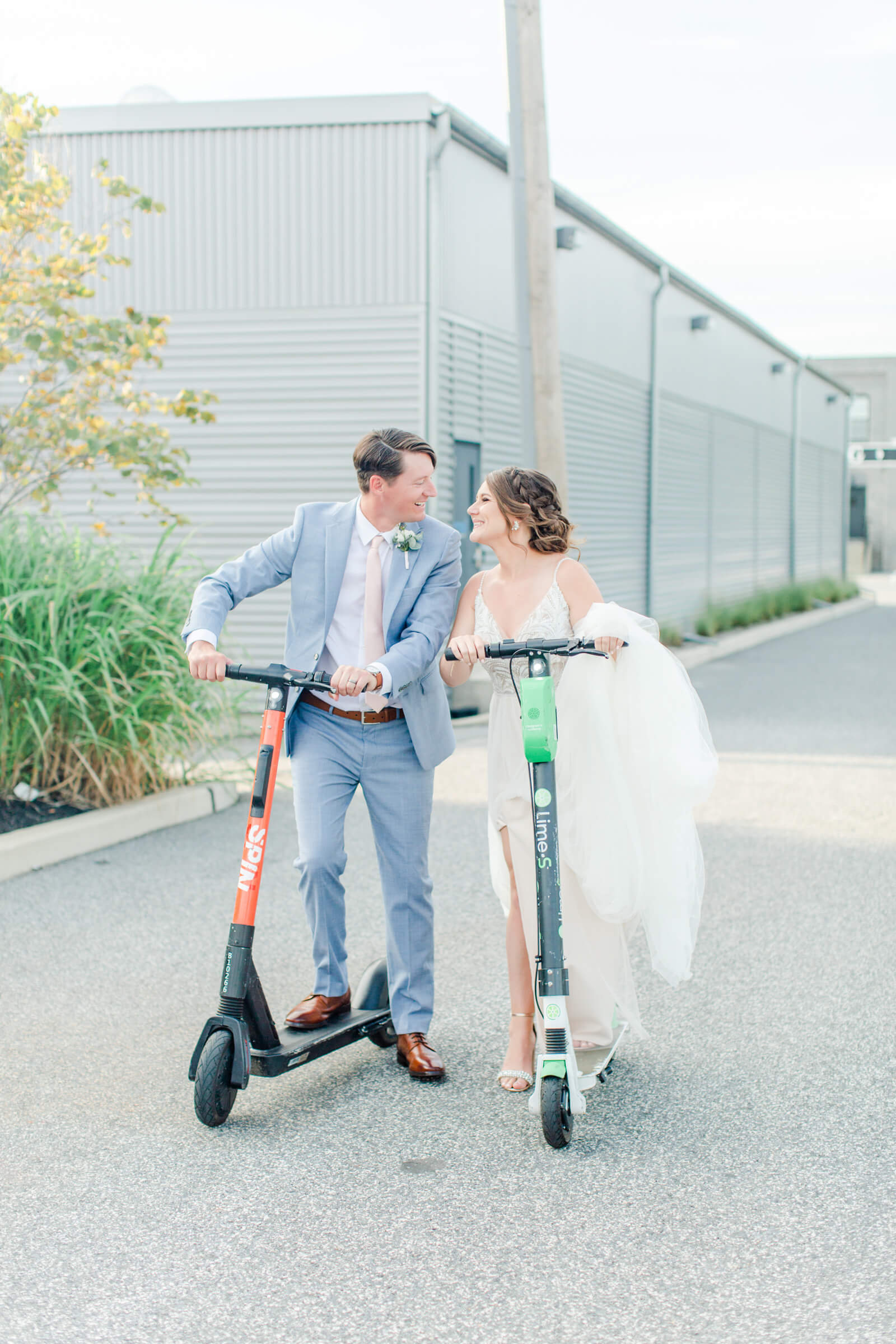 We took countless walks around the neighborhood (our go-to for problem solving) to figure out what we were going to do. The only thing we knew for sure was that we were getting married on August 22nd no matter what. Typically, my motto is "everything is figureoutable," but with COVID there was absolutely NO way to predict what might happen. We decided the best thing to do was to save ourselves the stress and frustration and put planning on hold until closer to our date and make decisions based on the local restrictions at that time.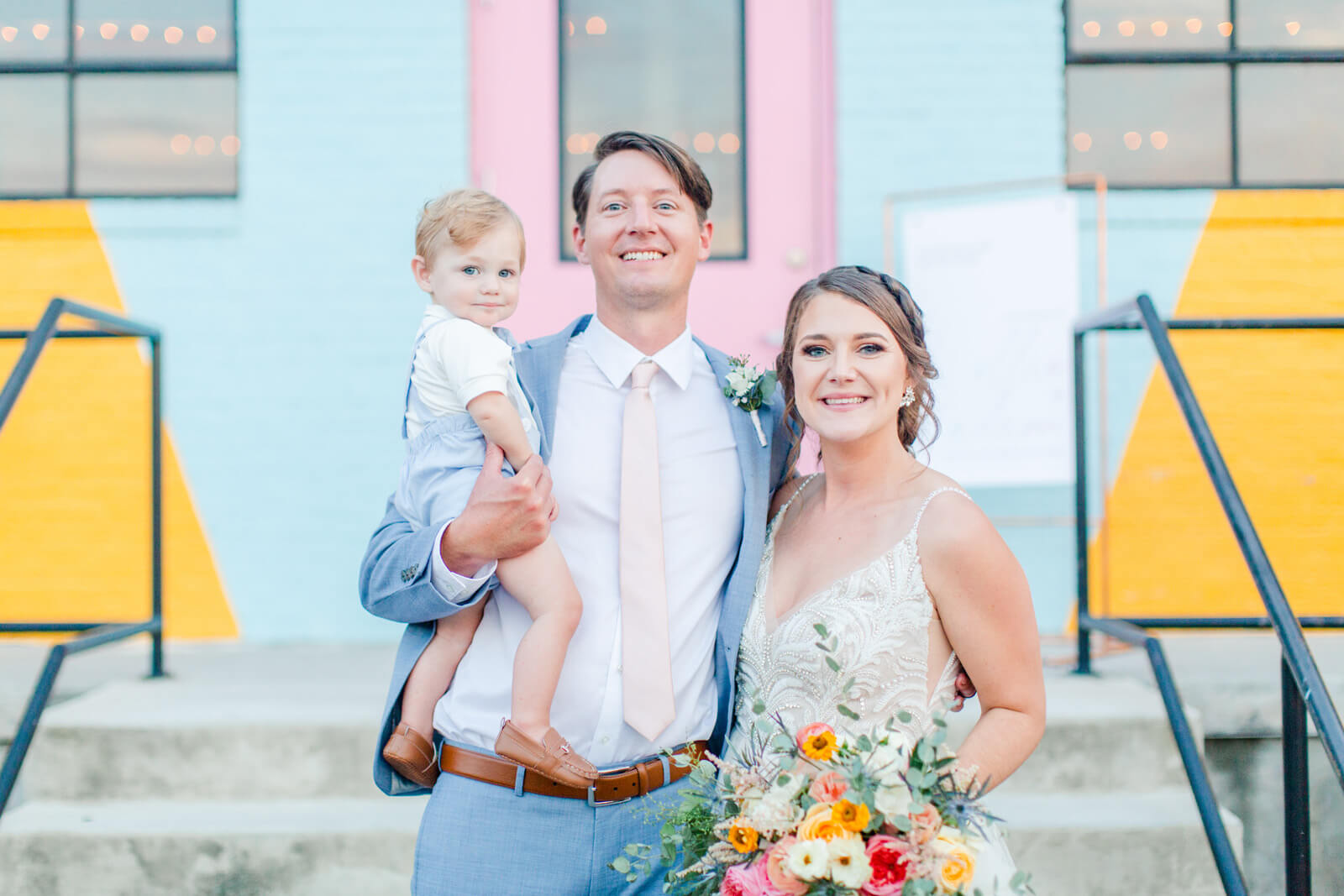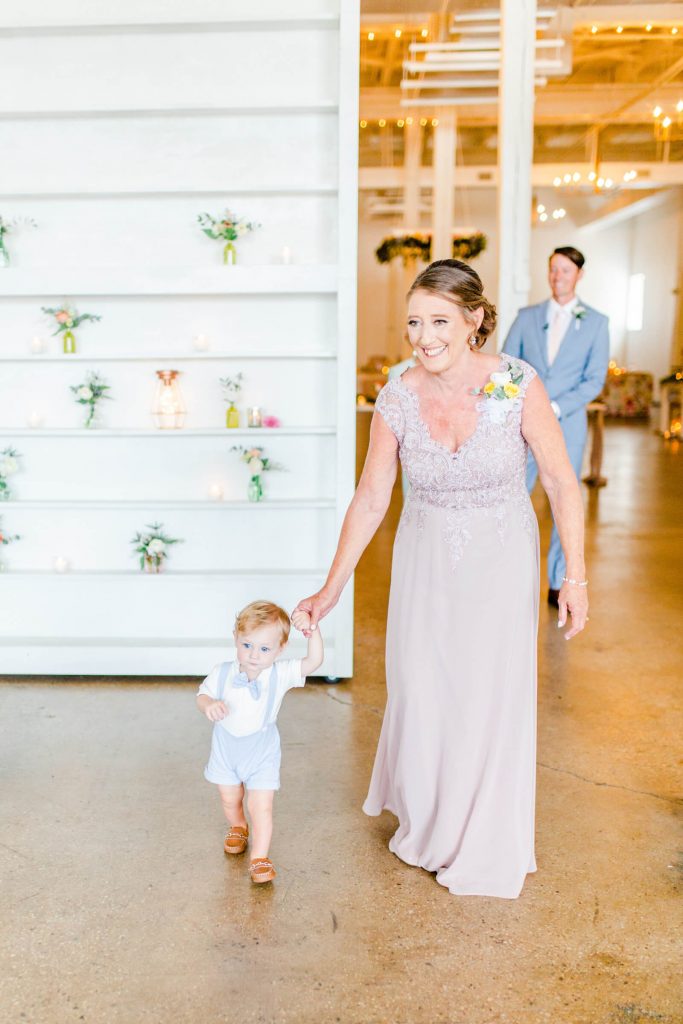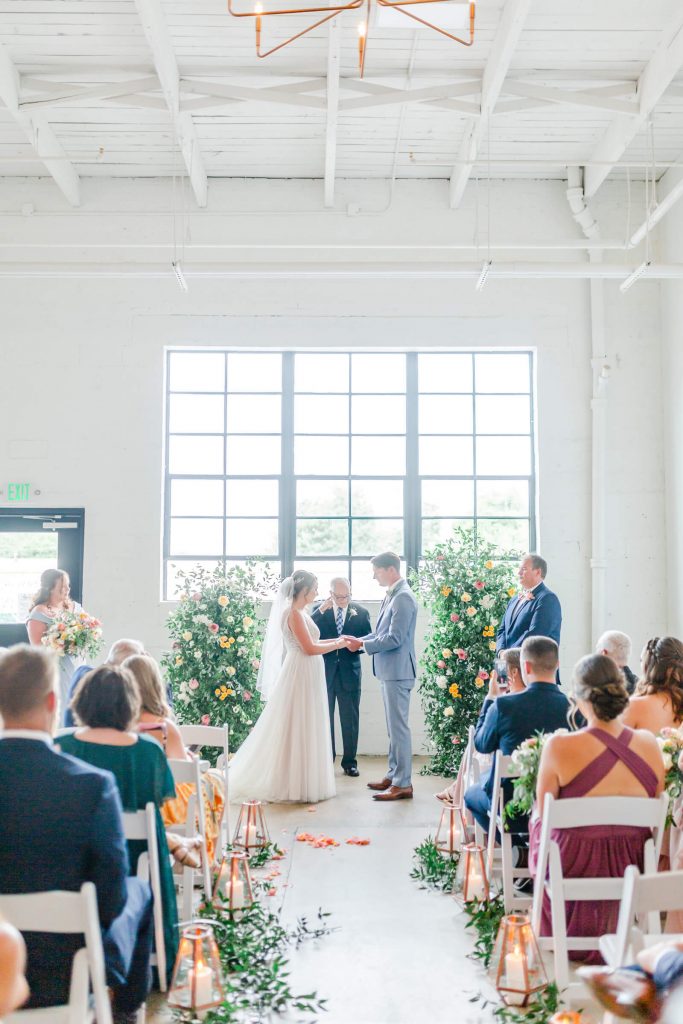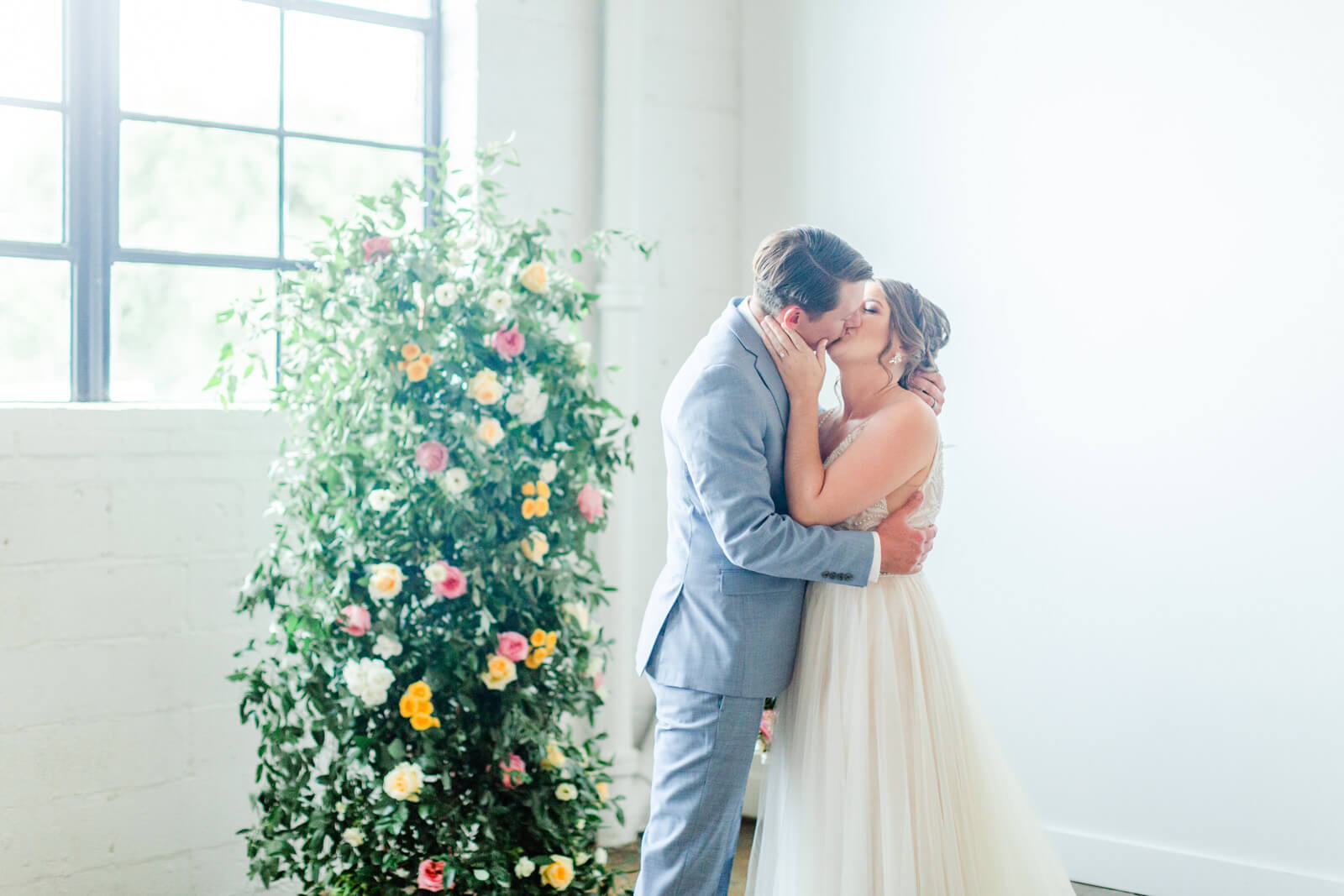 As Maryland moved into Phase 2 of reopening, we decided to move forward, but with a smaller headcount than originally anticipated. We felt confident we could have a fun AND safe celebration, adhering to local guidelines for COVID safety. Now that we had just 1 month to finish planning, I reached out to The Otherside Creatives seeking day of coordination and help with final design decisions. We had no idea at the time how much we would rely on them. They got to work right away with the most beautiful design concept that truly brought my Pinterest board to life while respecting our budget. As a COVID bride, I was finally able to enjoy the planning process after months of uncertainty. Within a matter of 20 emails, a handful of texts, and a couple phone calls, we had all the details narrowed down and our final RSVPs were trickling in.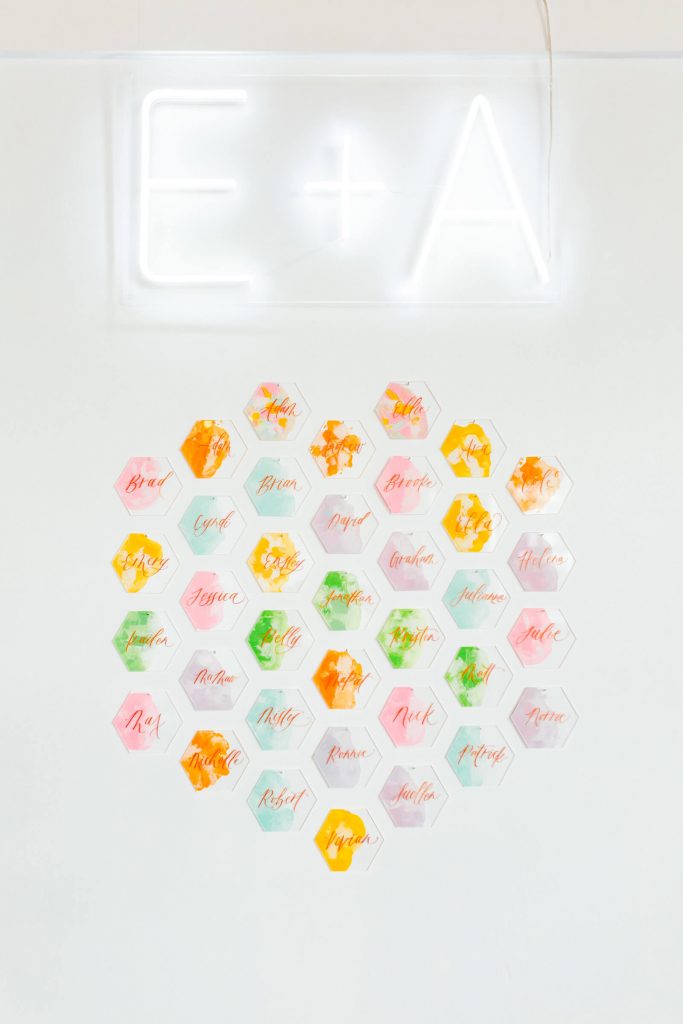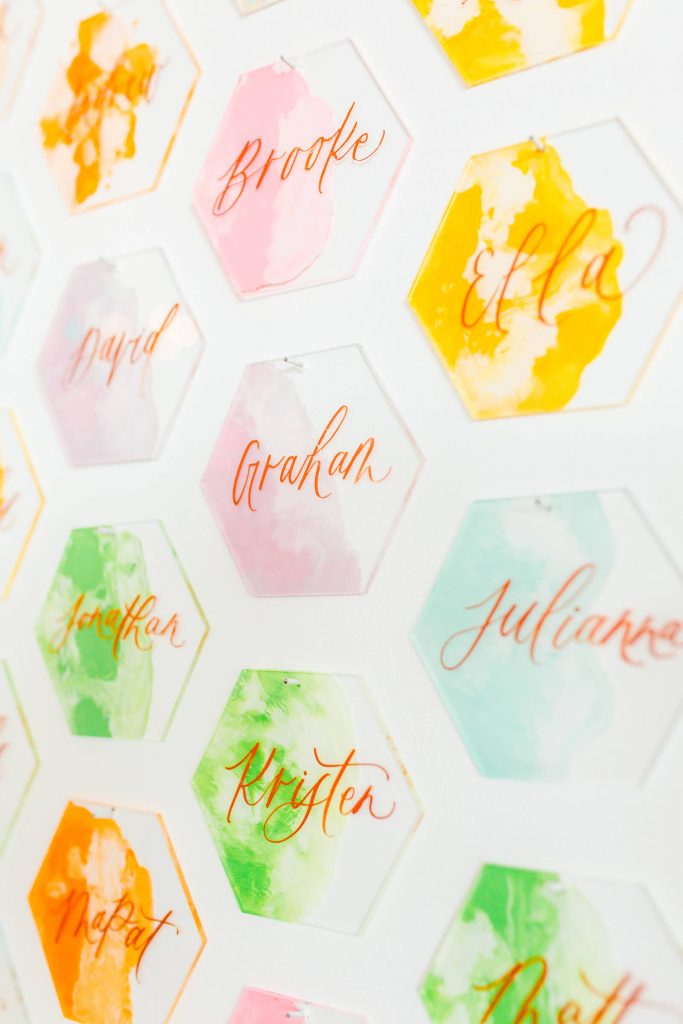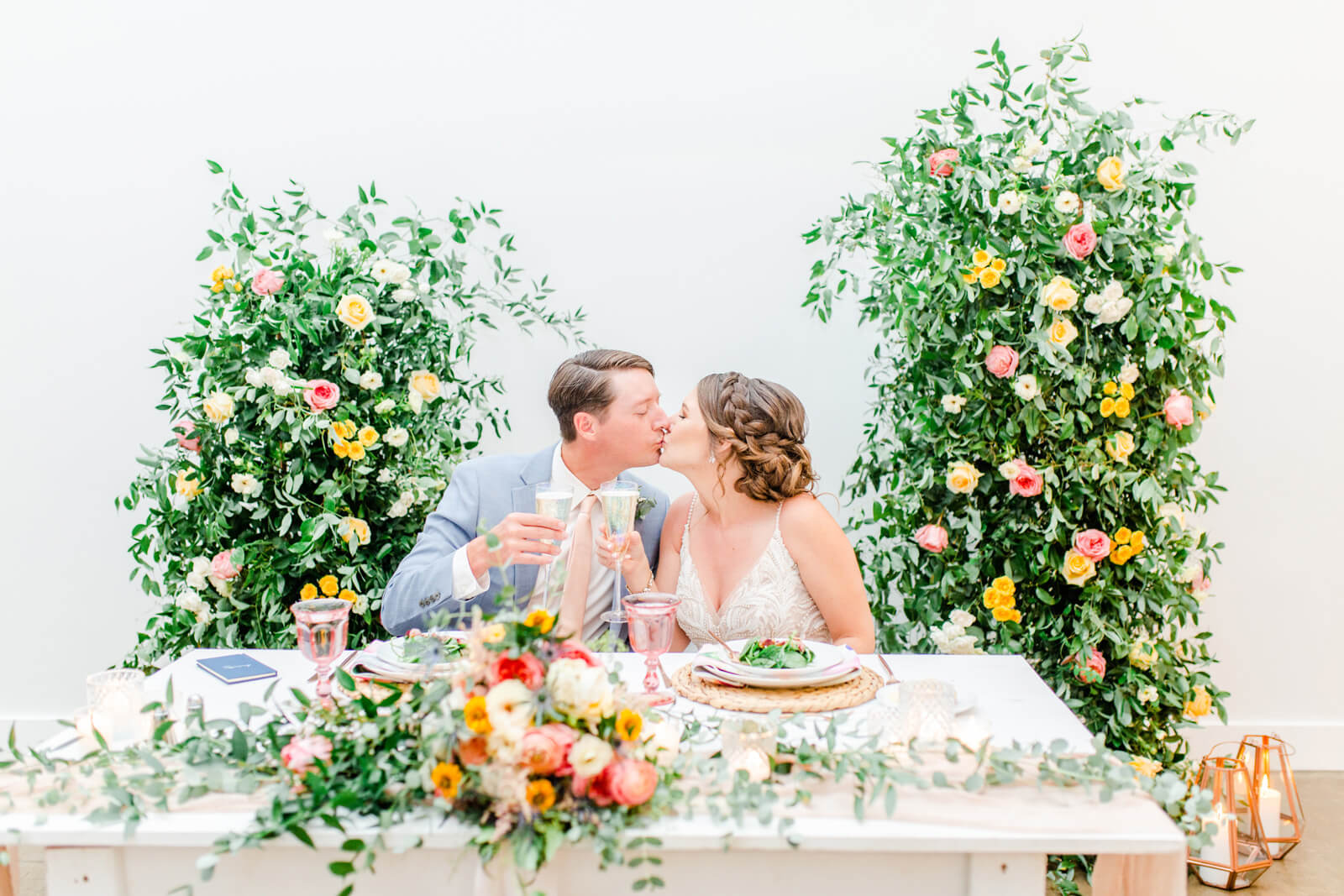 Two weeks before the wedding we found out that due to Baltimore City's latest COVID restrictions, we had to cut our guest list down to 25. Before we had time to panic, Anna from The Otherside Creatives had proactively reached out to our vendor team to start figuring out our options. Our amazing vendors were incredibly responsive, flexible, and accommodating. We truly felt like the entire group had our backs no matter what we decided to do—what more could we ask for?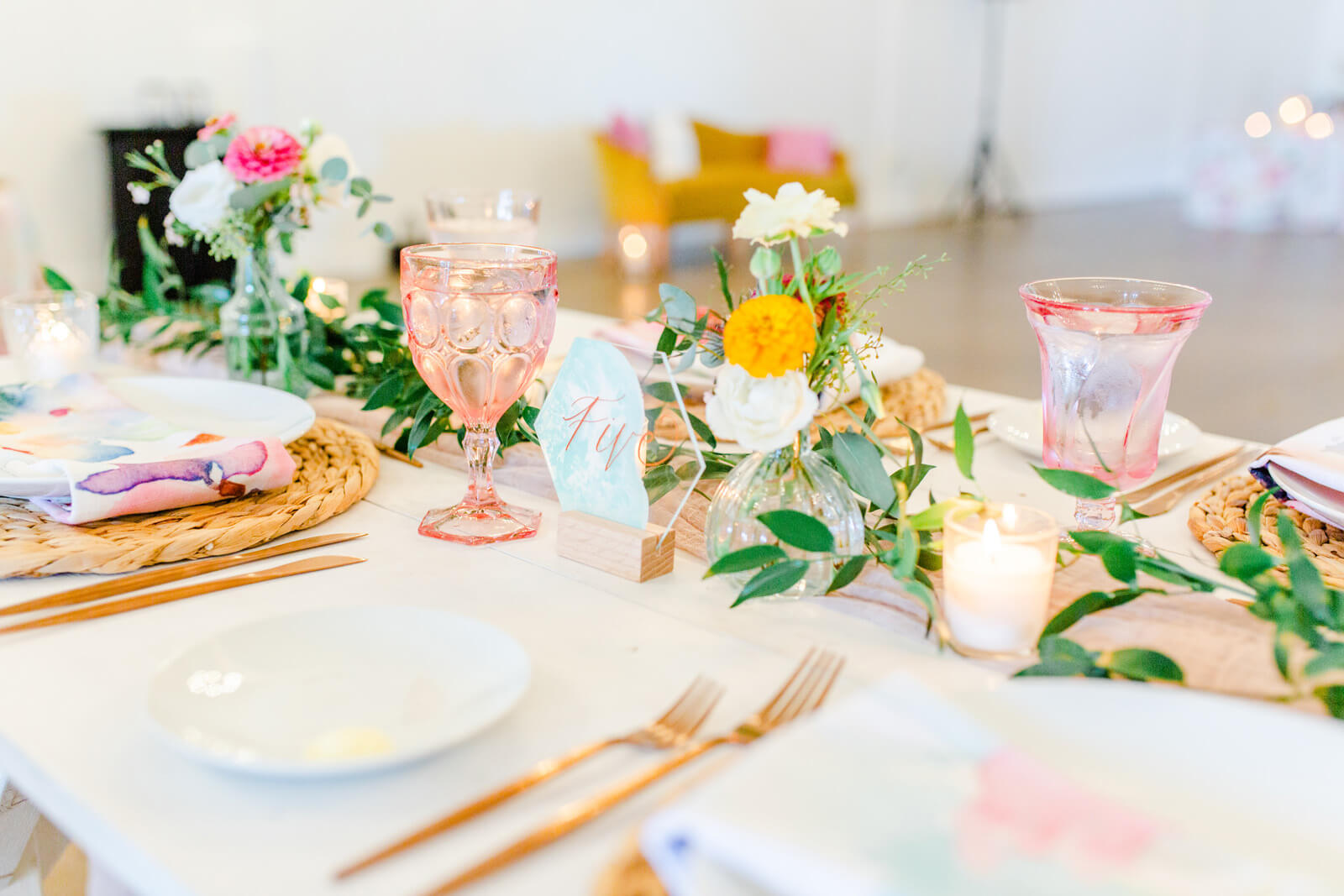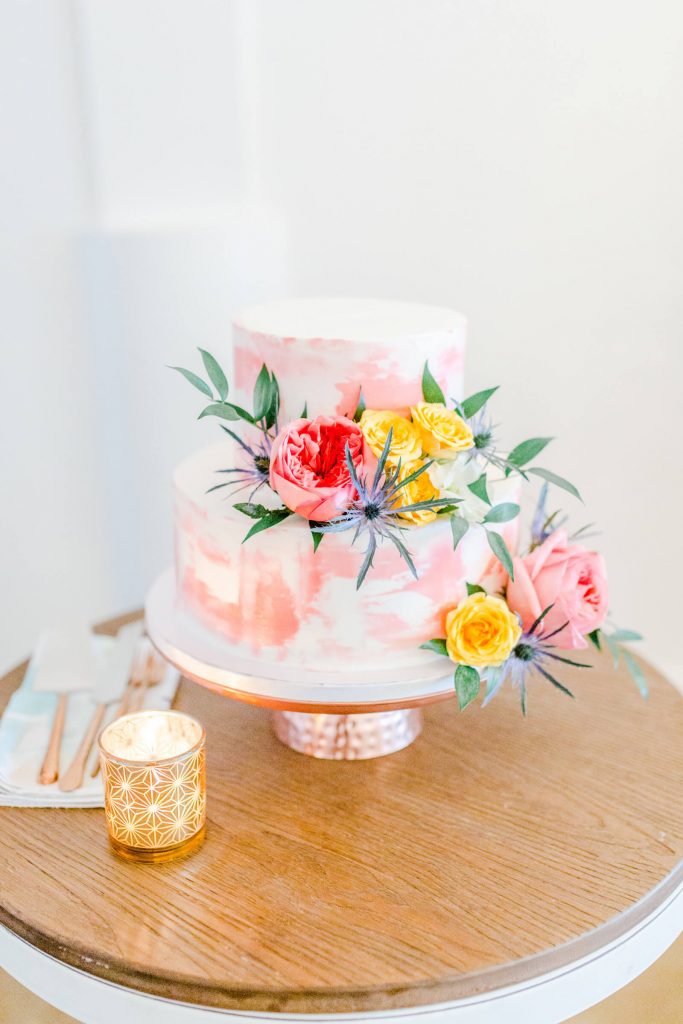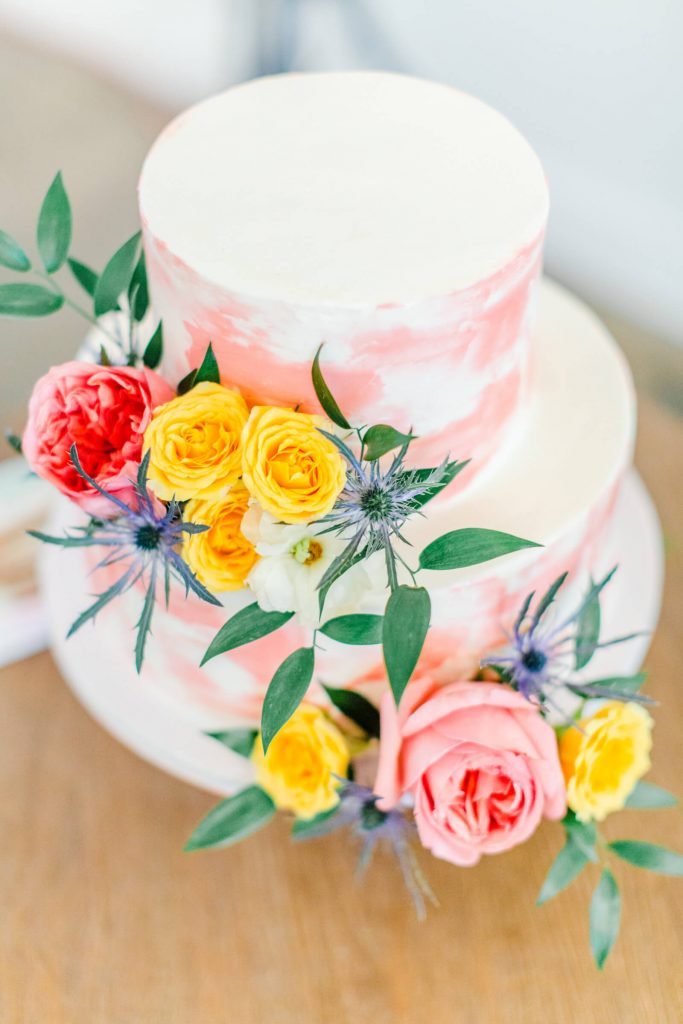 We ultimately decided to go ALL IN to have the best 25-person wedding there ever was. Postponing was never really an option for us—we know tomorrow is never guaranteed and we are both committed to being present and making the most of our current situation. We worked quickly with Anna to revise our contracts and design to accommodate our new intimate micro-wedding. Our outlook was this: just because the wedding is smaller, doesn't mean we shouldn't still have "all of the things". I told Anna "these 25 guests are going to be the most welcome" and stayed calm folding origami hummingbirds as a surprise for Adam to honor his mom (Zen, I know). We kept all our original vendors, adjusting for headcount as needed and even added a last-minute videographer to help capture the special moments for those who couldn't attend.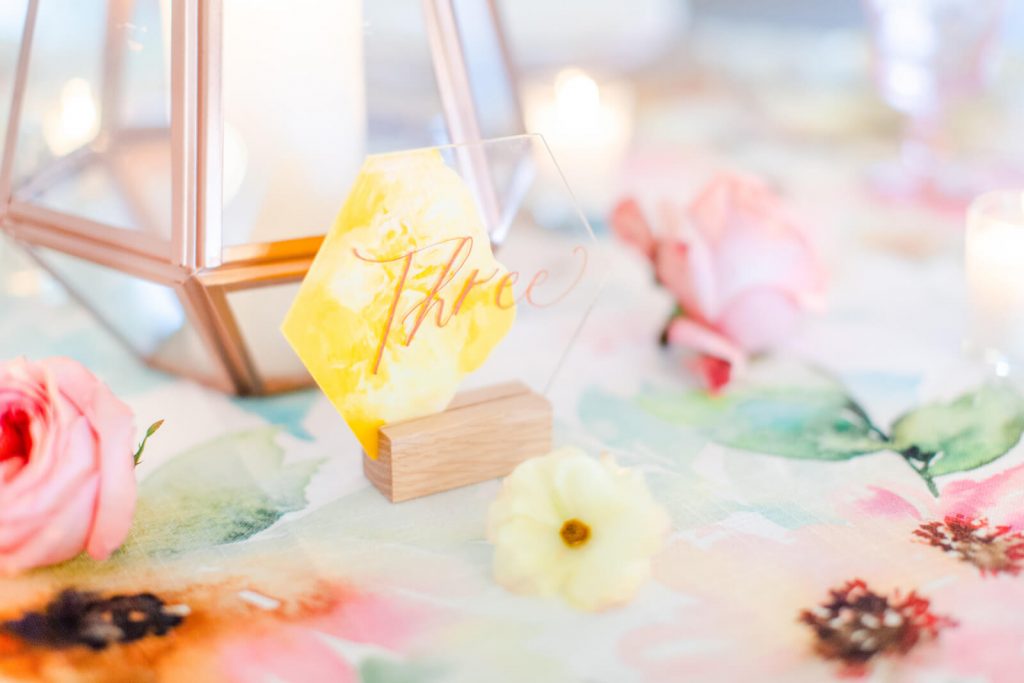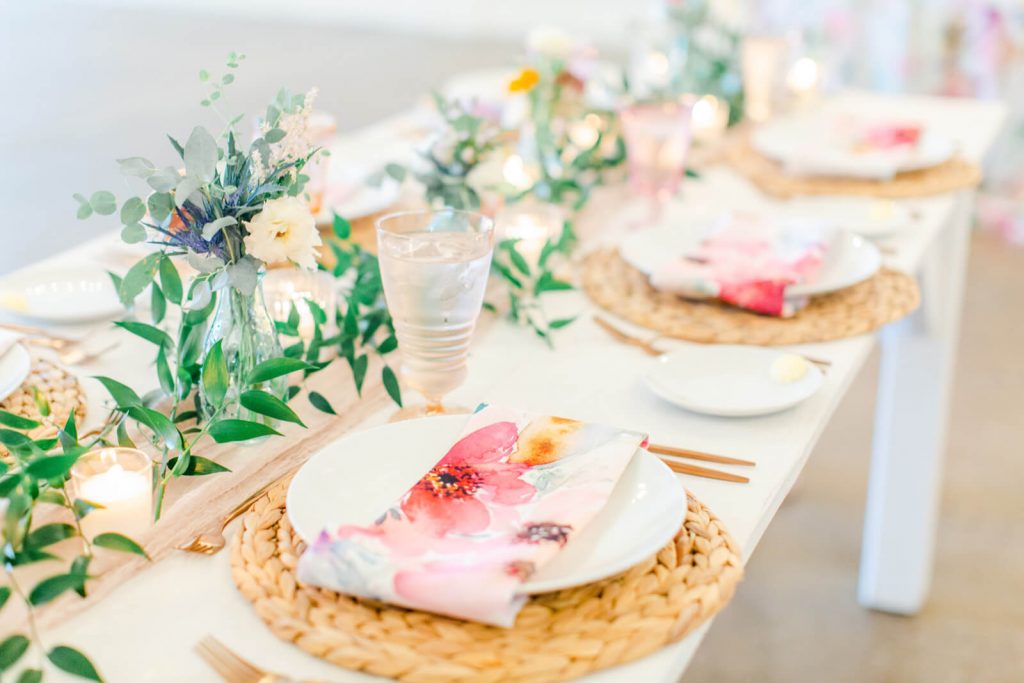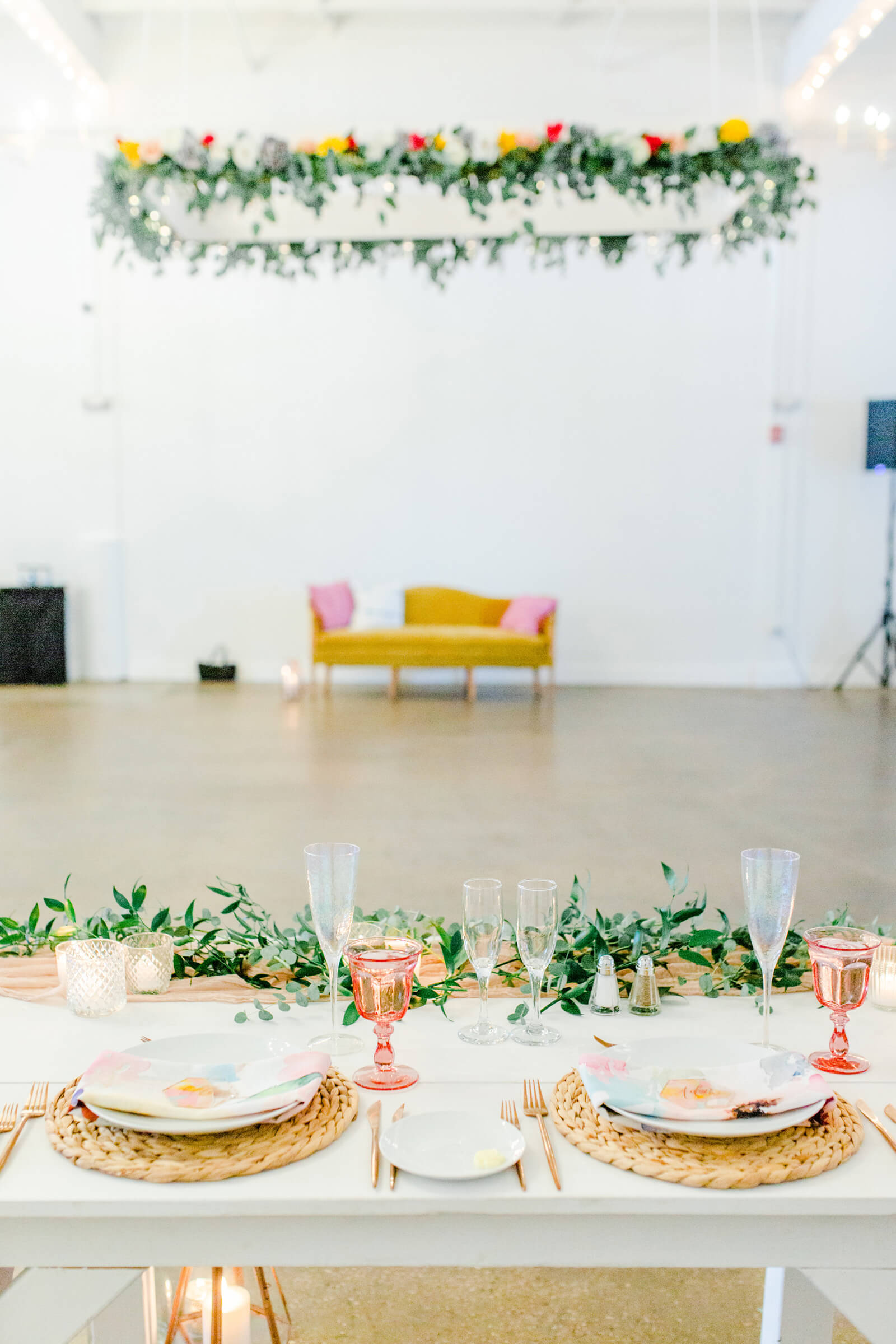 The day was vibrant, summery, and playful, just as we imagined. With our closest friends and family surrounding us, it never once felt like a backup plan. The more intimate setting allowed us to be present and savor each moment of the day from our vows, to the scooter ride, to the cake, and to the dance floor. Friends and family tuned in to our live stream from all over, some dressing up, having cocktails, and dancing along with us. We never stopped smiling. Most importantly, I got to marry the most wonderful man with the most beautiful heart.
Here is our message for any engaged couples struggling with what to do: If an intimate wedding is possible—DO IT! Invest in the DJ, decorate your heart out, and go full glam if that's what you always wanted! Hosting fewer guests does not mean you should hold back on what you envisioned.