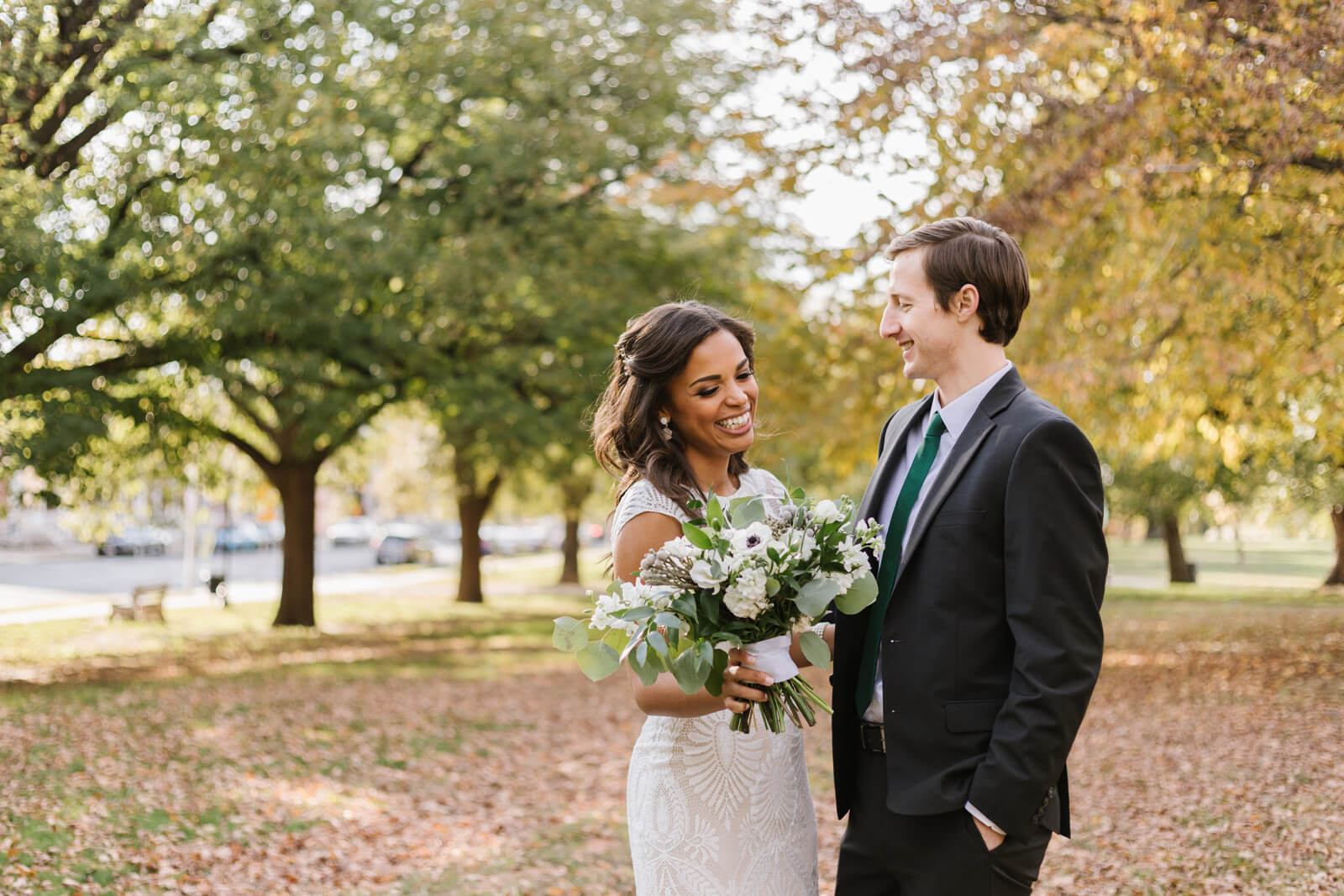 Occupations Lawyers (Brian works for the federal government; Kim works for a law firm.) 
Wedding date November 9, 2019
Number of Attendees 105
How You Met Bumble! We exchanged messages, and then Brian suggested meeting up for beers at Right Proper in Shaw, D.C.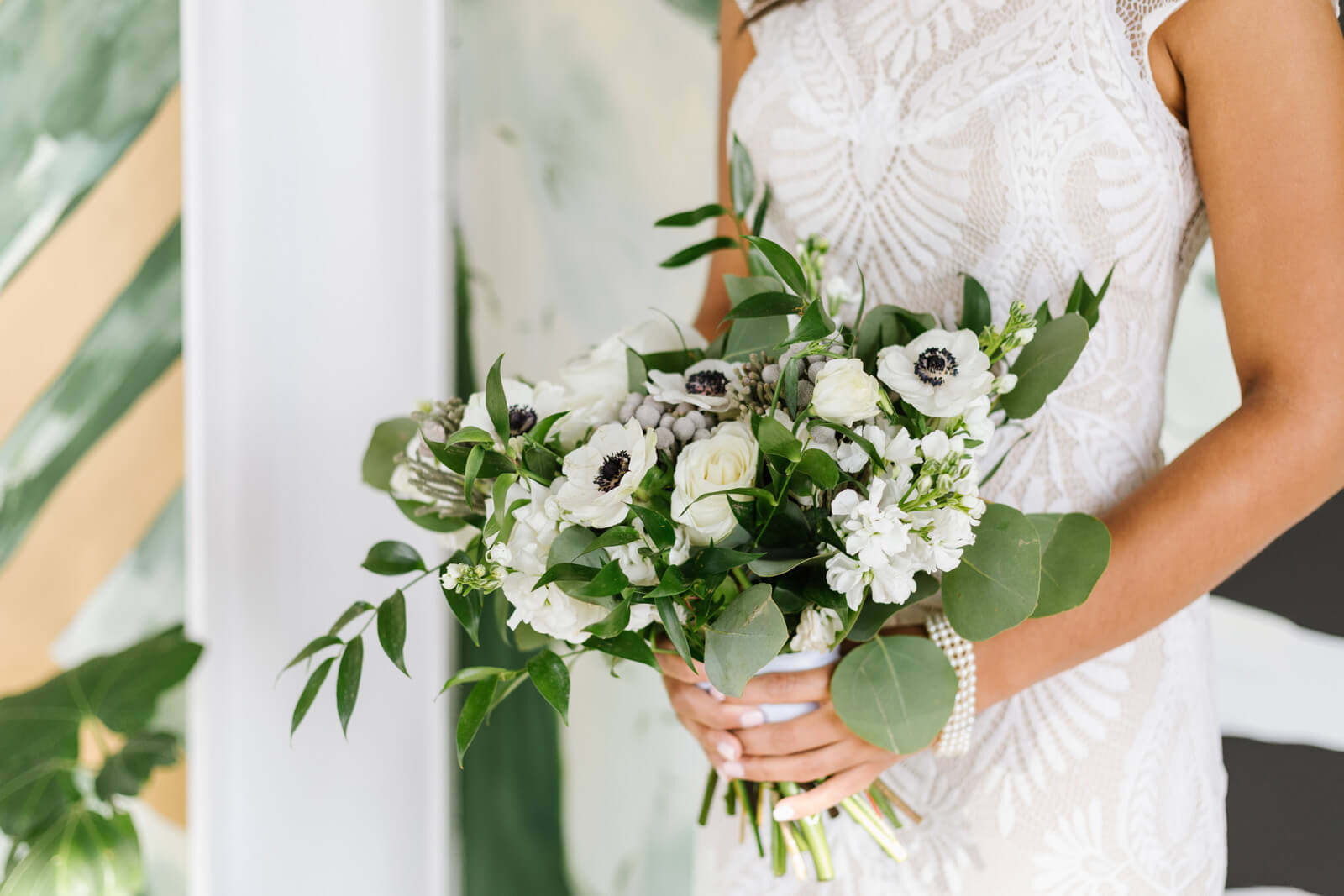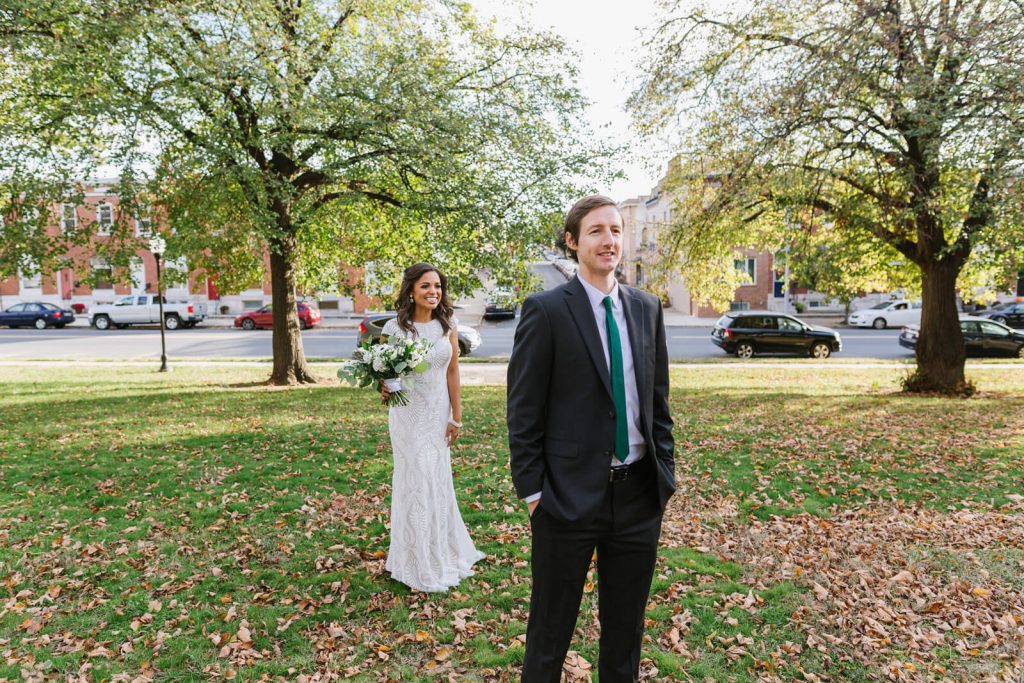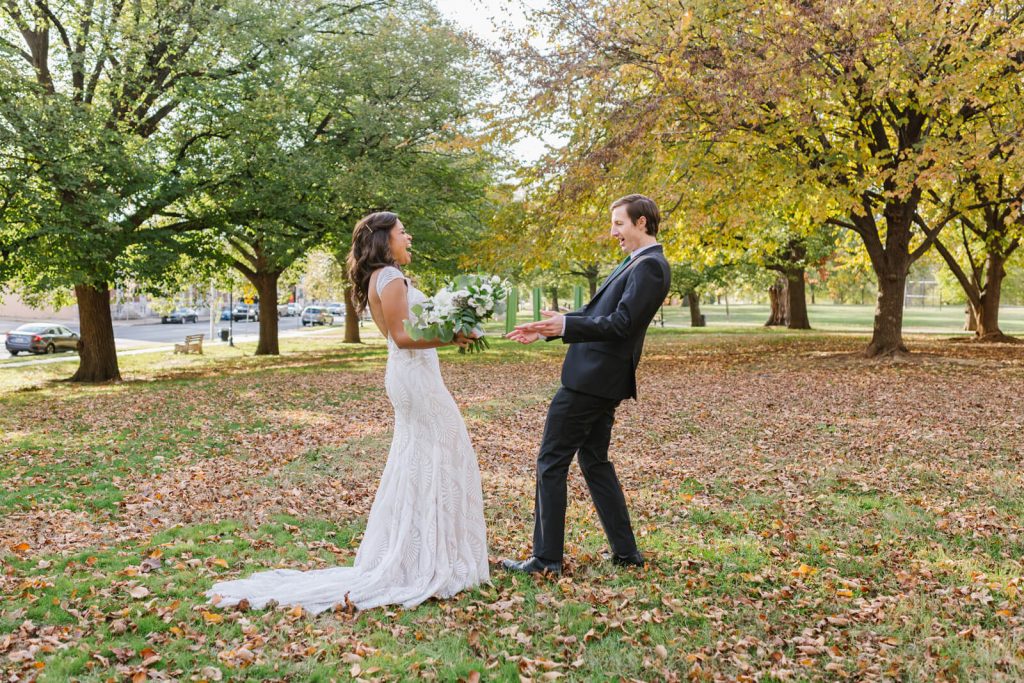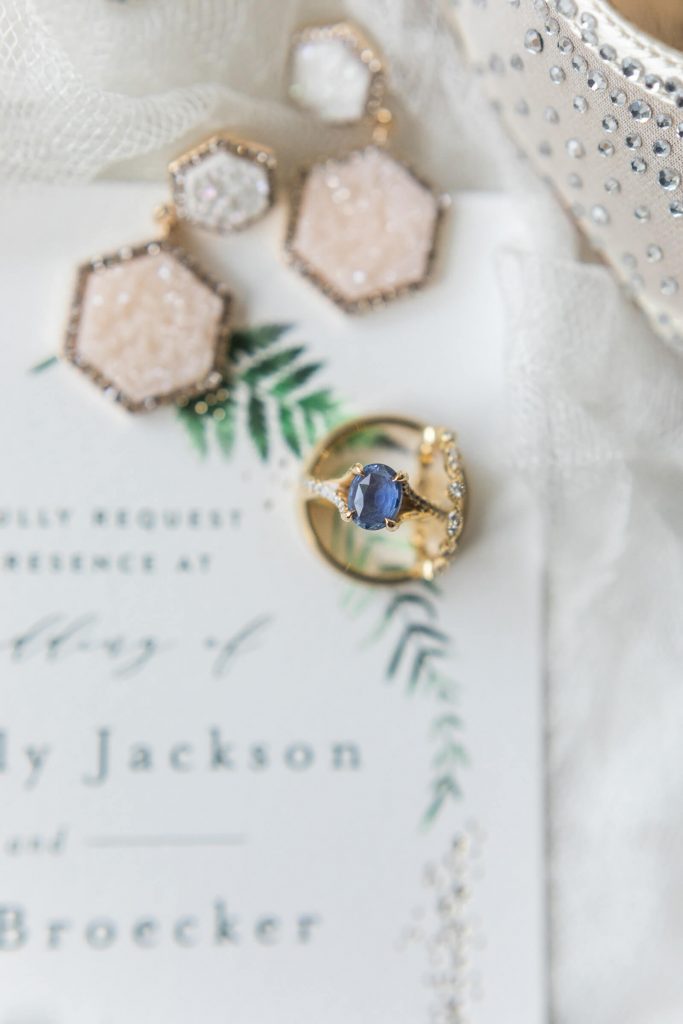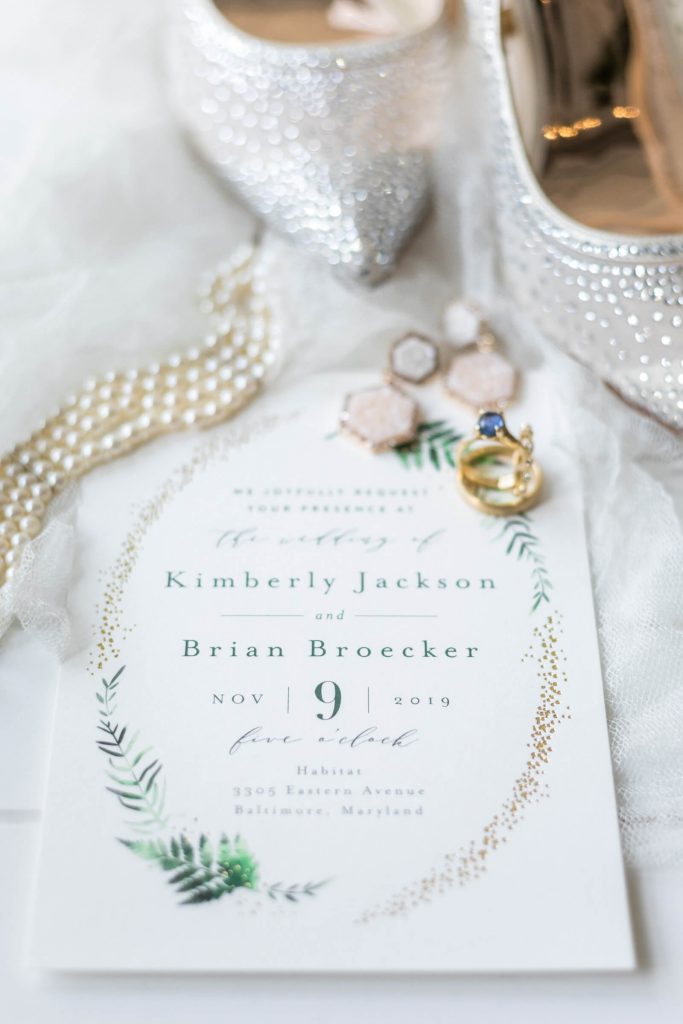 The Engagement Kim was busy at work (at her previous job) and had been working on the weekends in addition to long hours during the week. When Kim had a free weekend, Brian suggested a daytrip to Richmond (where Brian and Kim took their first trip together) to visit some breweries. Brian surprised Kim with a stay at the Jefferson Hotel and proposed that night.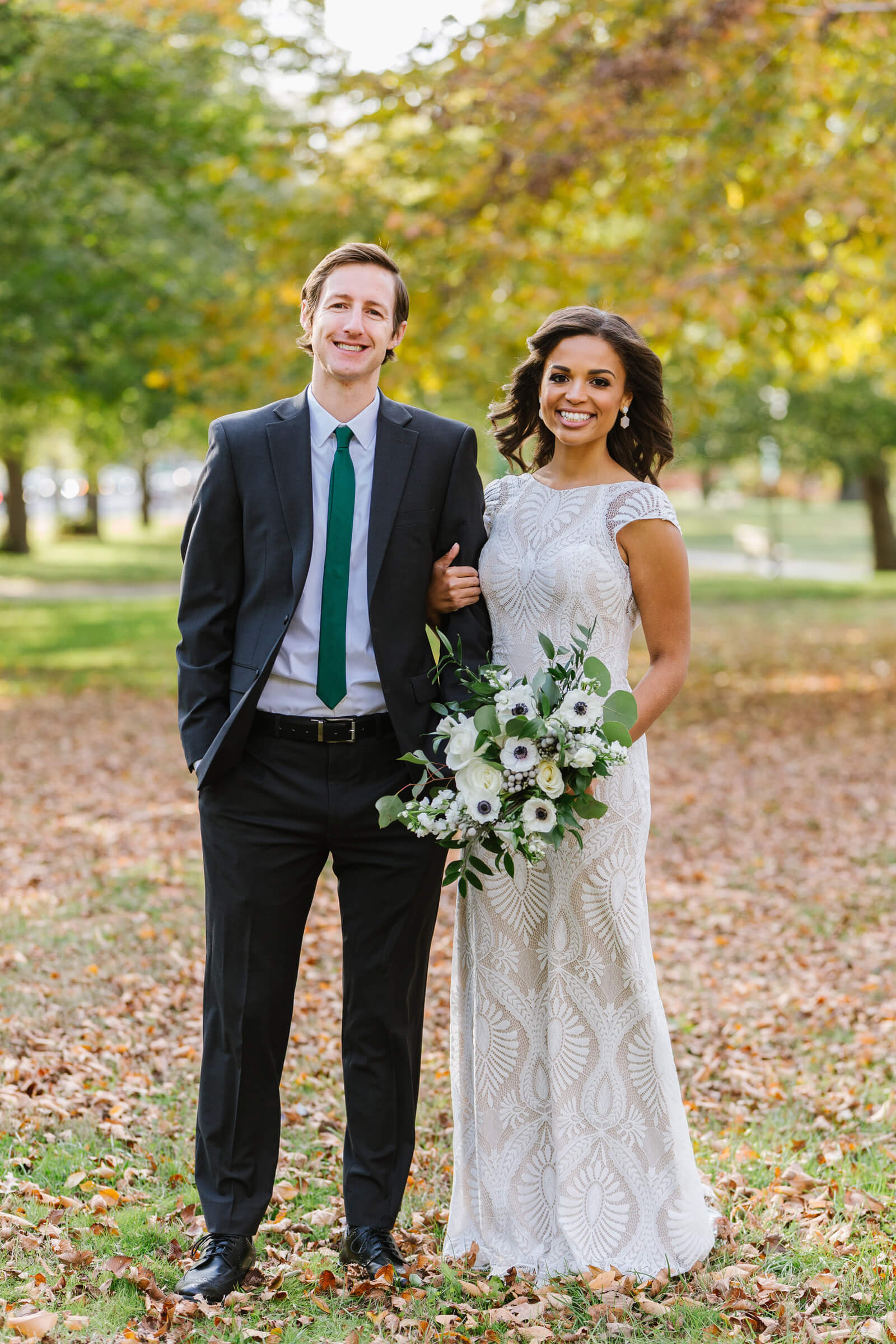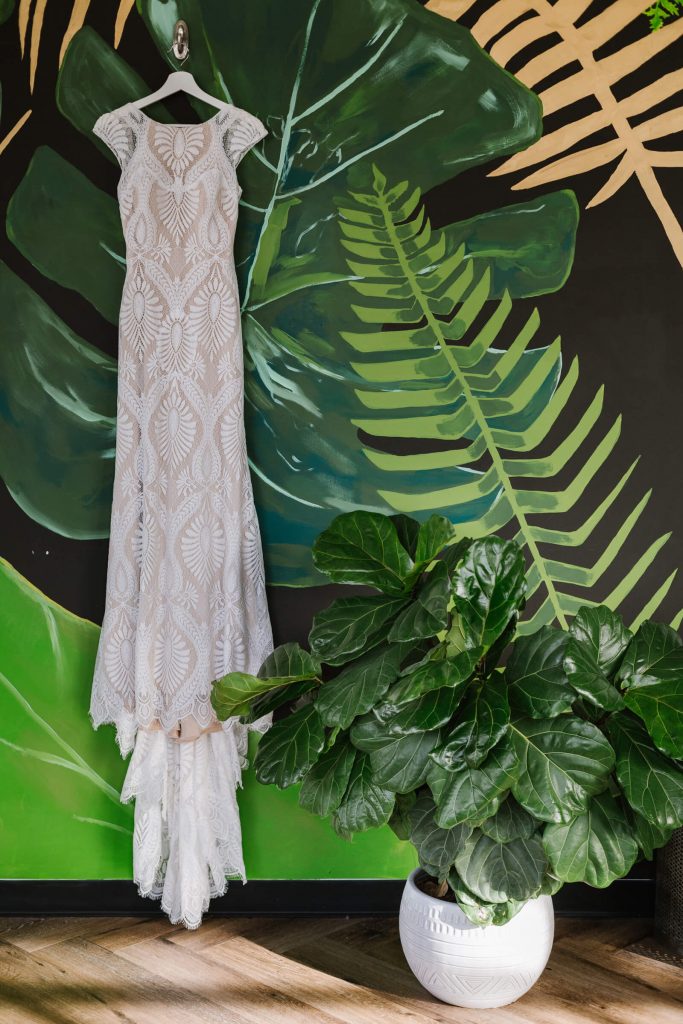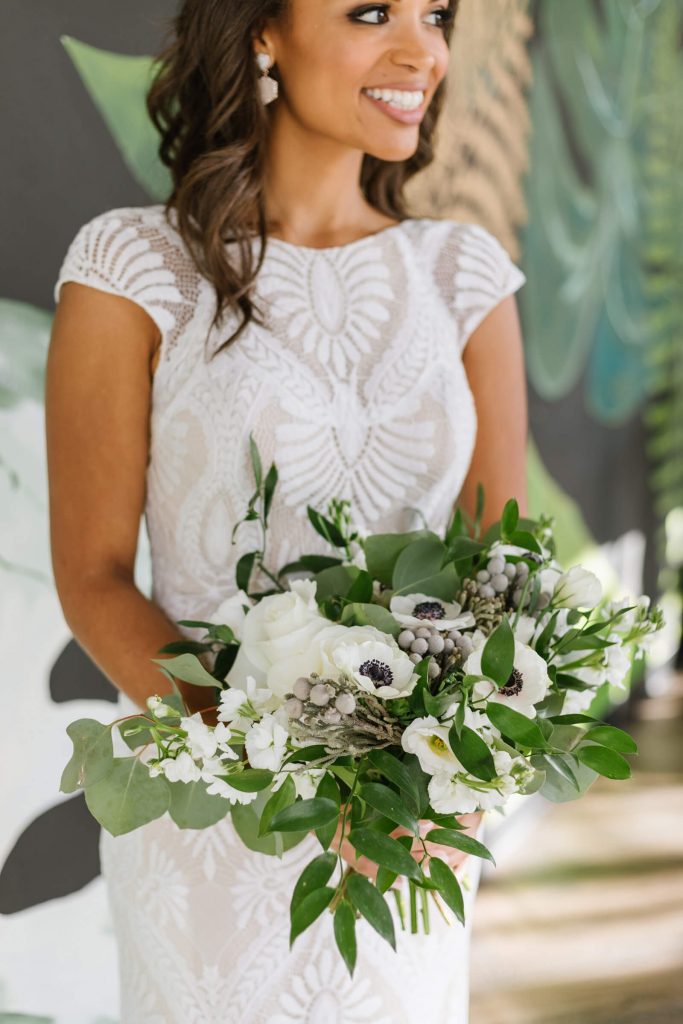 Wedding Design Inspiration We just wanted to have a fun party. We wanted the food to be very good (including our favorite cupcakes and our favorite late-night snacks, Tate's Chocolate Chip Cookies and Boom-Chicka-Pop kettle corn) and for the wedding to feel informal. Brian spent hours making a great cocktail hour playlist. We also wanted to incorporate our dog in the wedding (even though he couldn't be there), so we got personalized signs for the bar with his face on them. To keep things light, we had a cutout of the artist Pitbull to greet our reception guests. For the décor, we stuck with very simple greenery—we were helped tremendously on that front by our florist.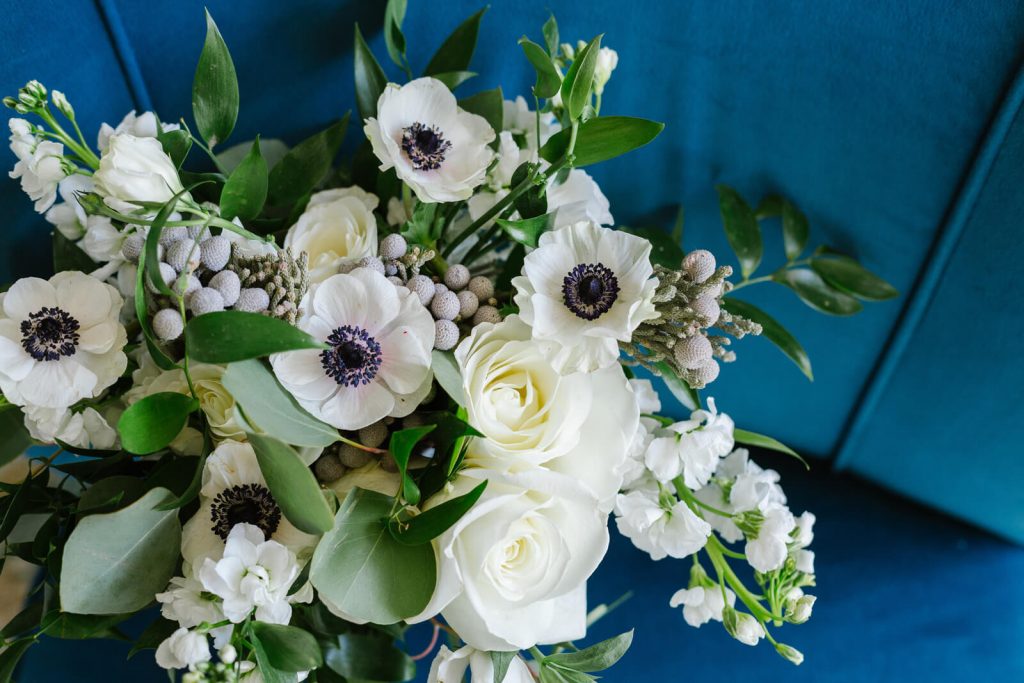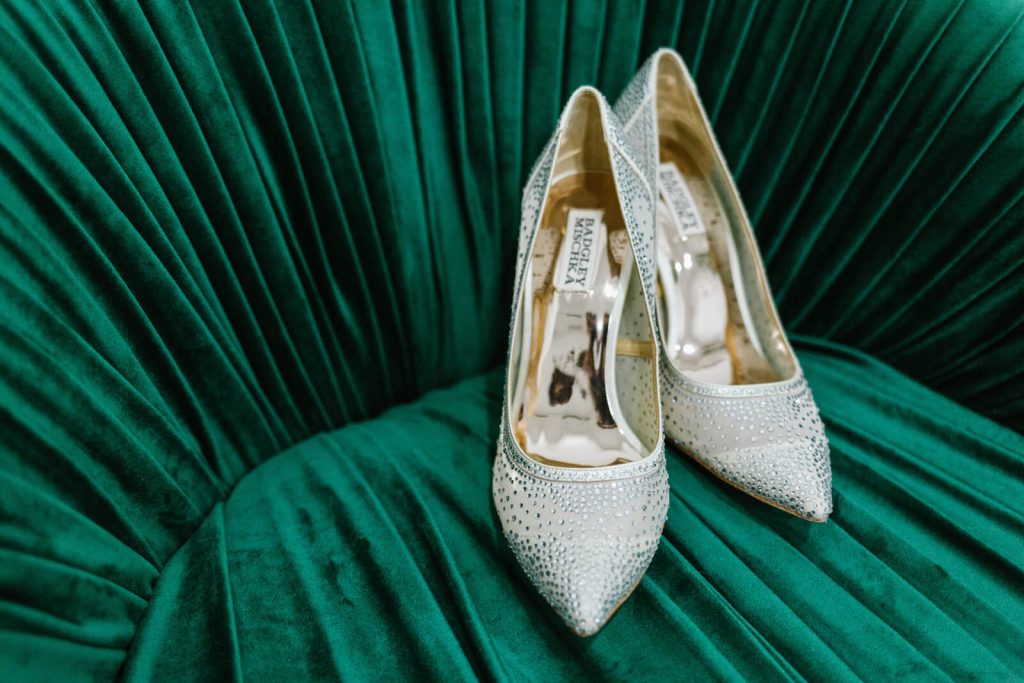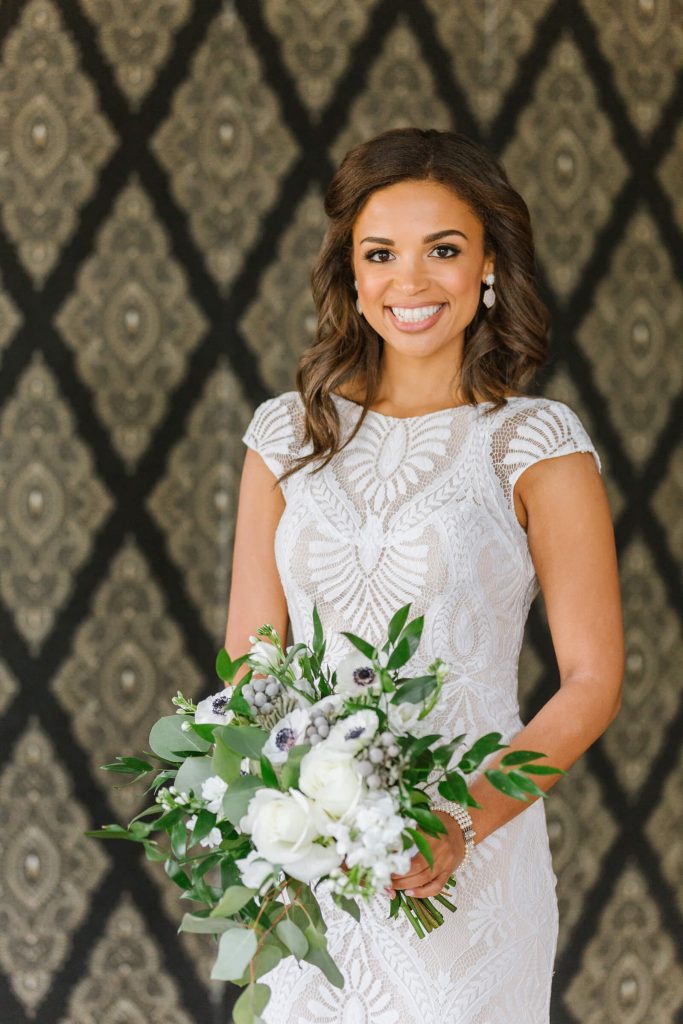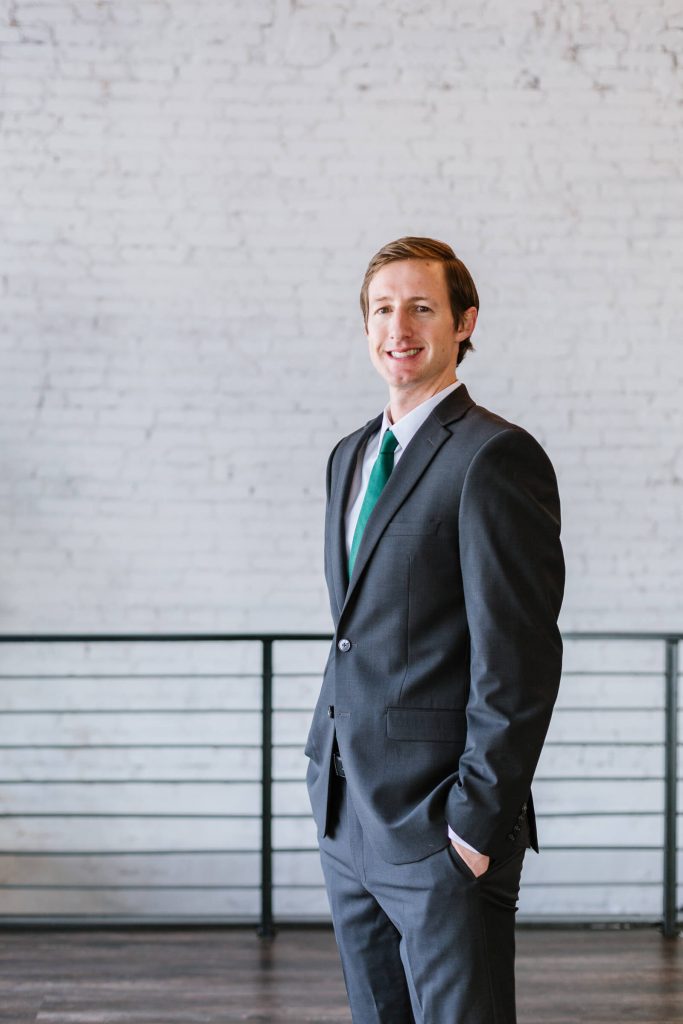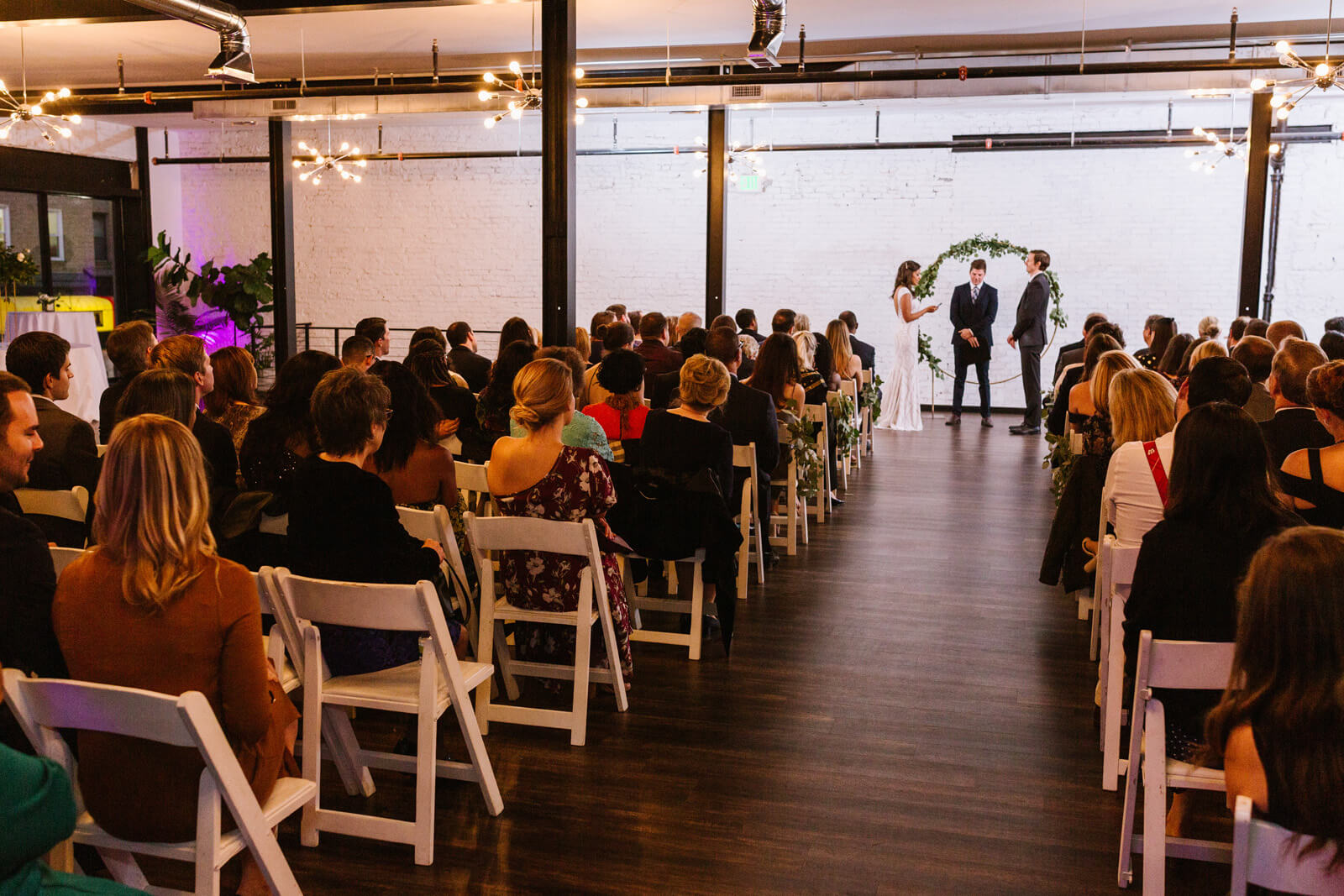 What Was Unique and Special About Your Wedding Day We didn't have a sit-down dinner. We wanted our guests to spend the night mingling and dancing, so we only had tables/chairs (not assigned) for around 1/2 of our guests. And dinner (which was AMAZING) was served buffet style.
Favorite Details We loved our ceremony. It was officiated by one of Brian's best friends and, even though it was super short, it was really meaningful to both of us. We also loved the food. Blue Pit BBQ (and Cara Bruce who coordinated everything) is amazing. Kim wore a pearl bracelet that had been her grandmother's. Also, before the wedding, took portraits of us in Patterson Park, and the pictures are beautiful.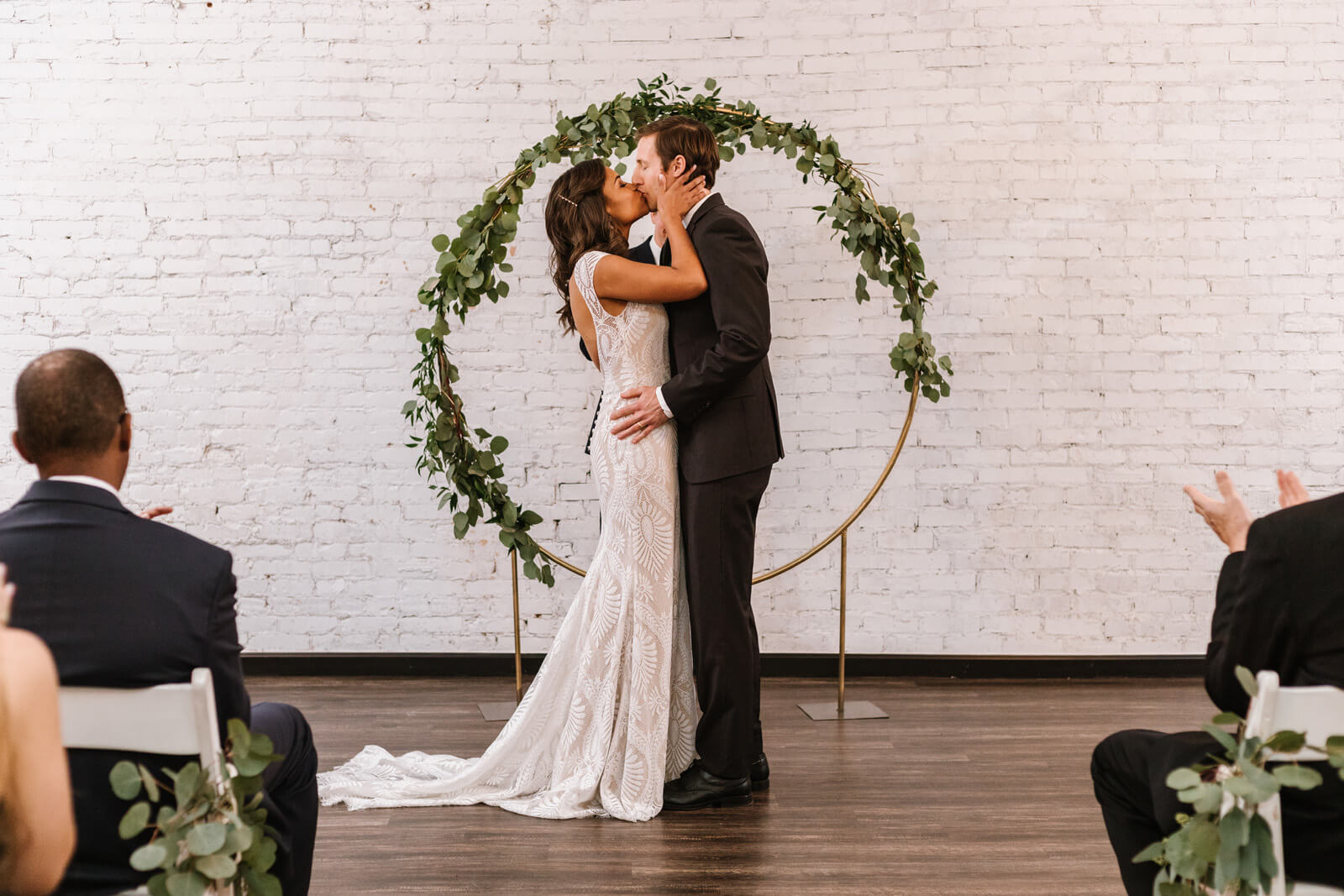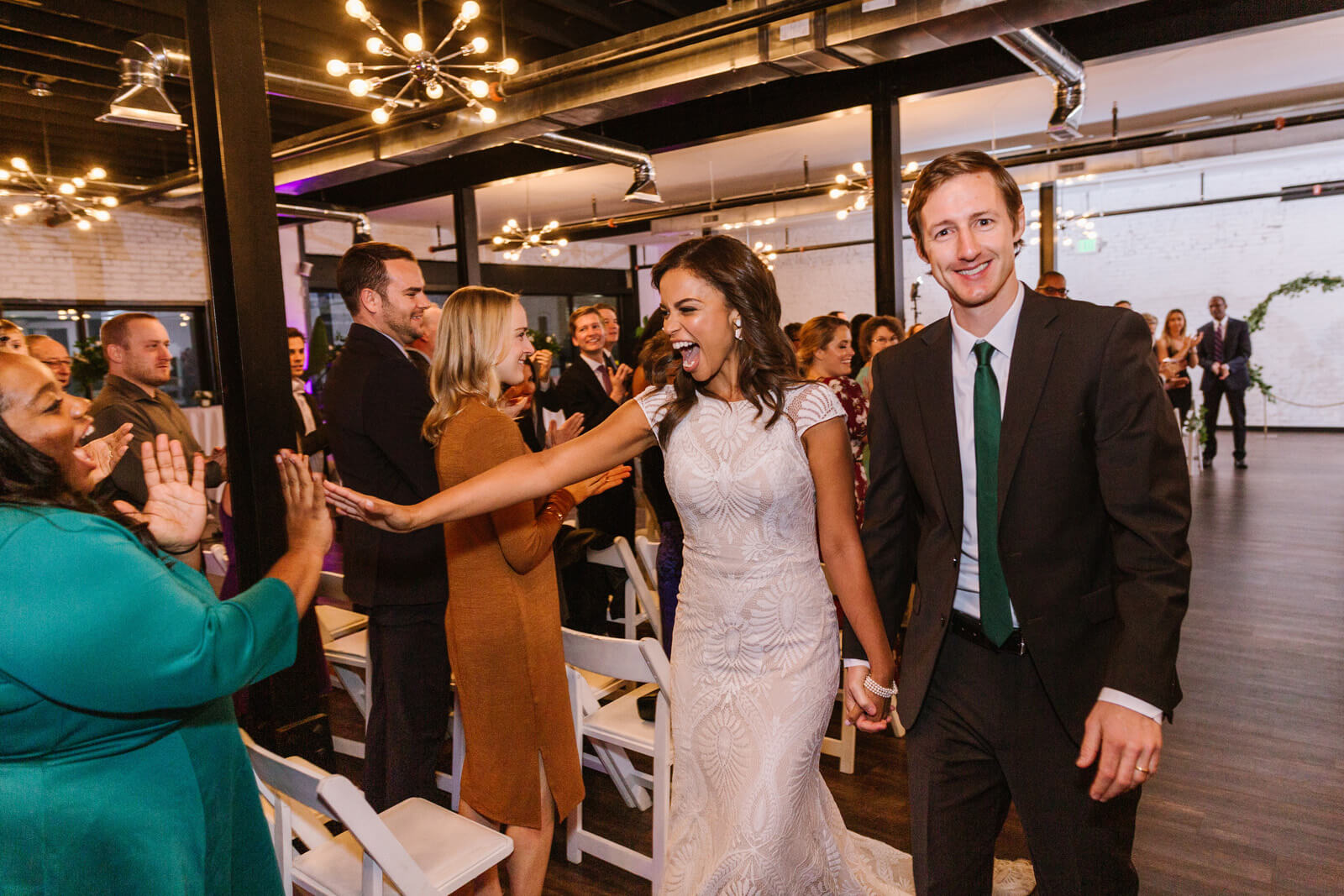 Most Unexpected Event On Your Wedding Day Well, as we mentioned, we loved the ceremony. Neither one of us expected to be super moved by that part of the day, but it was really special!  Also, once the reception had ended, Brian hooked up his phone to the speakers to play music while things got packed up, and it ended up turning into a second small dance party.
Piece of Advice Make sure to leave yourself time to eat. We snuck away from the reception for a few minutes to eat food, and we were very happy we did because it was delicious.