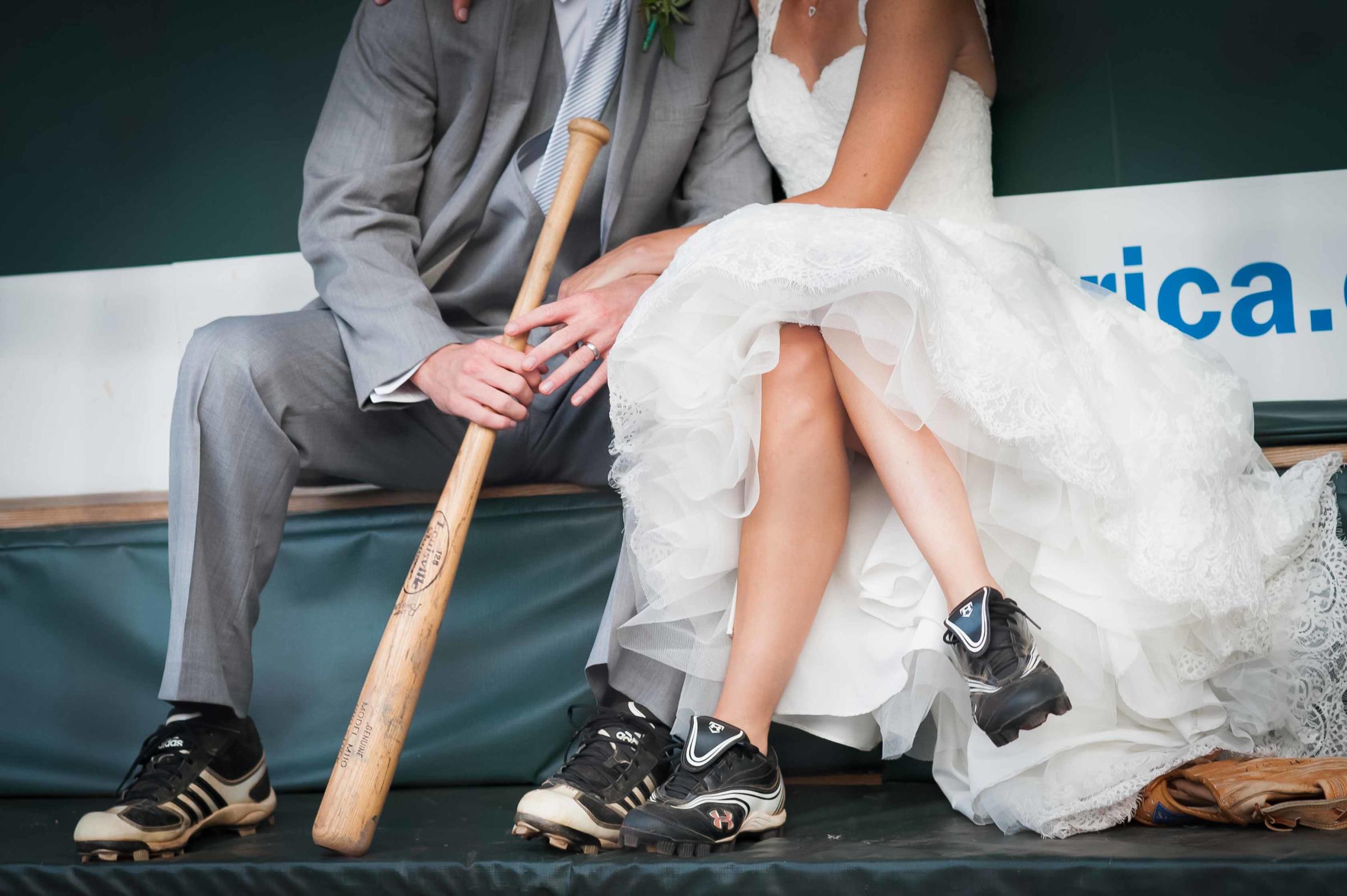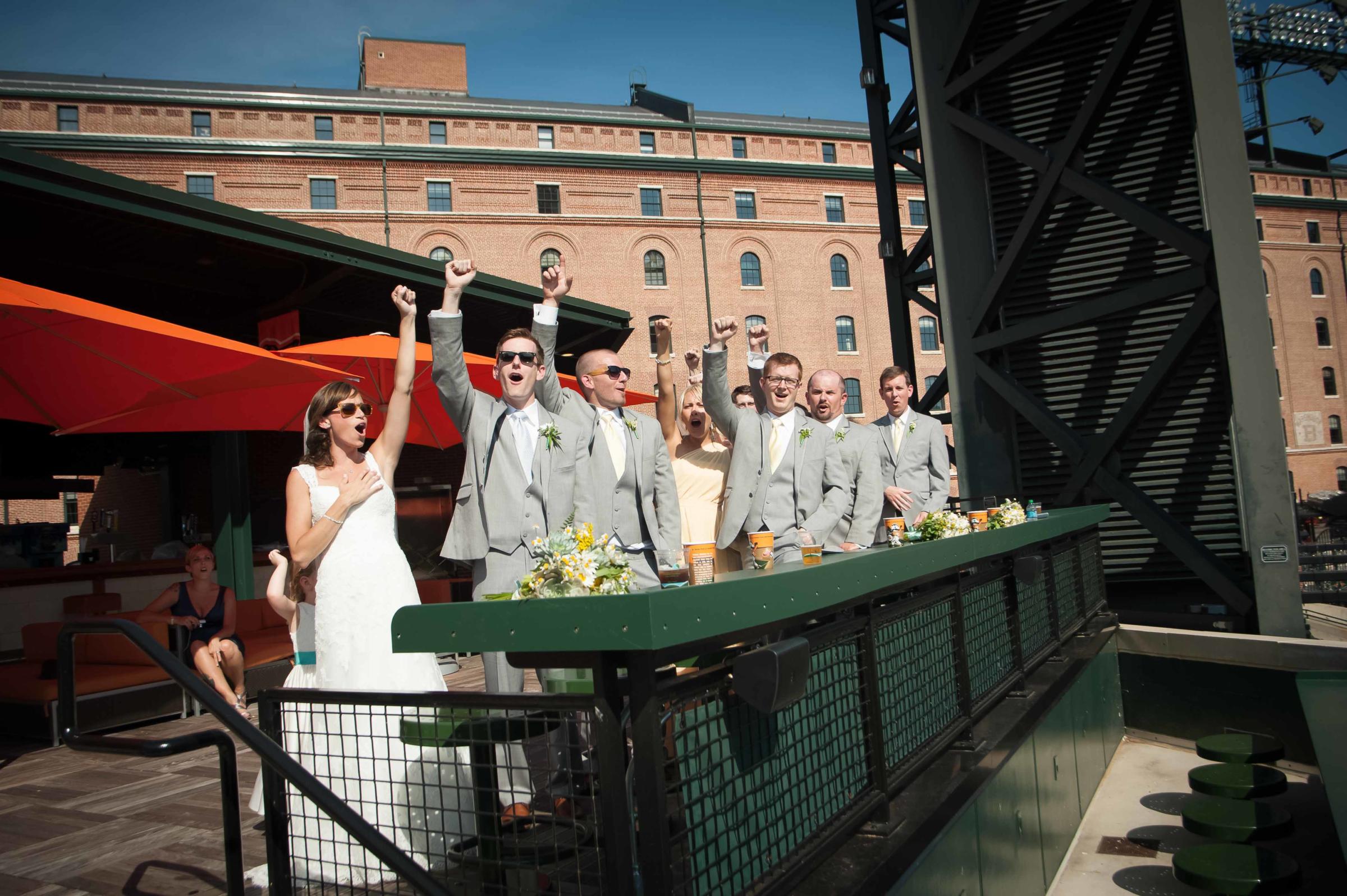 Occupations Katie is an exercise physiologist at the MAC in Timonium; Scott is a senior workplace wellness program manager at CareFirst BlueCross BlueShield
Wedding Date
Number of Attendees 125
Number of Attendants 9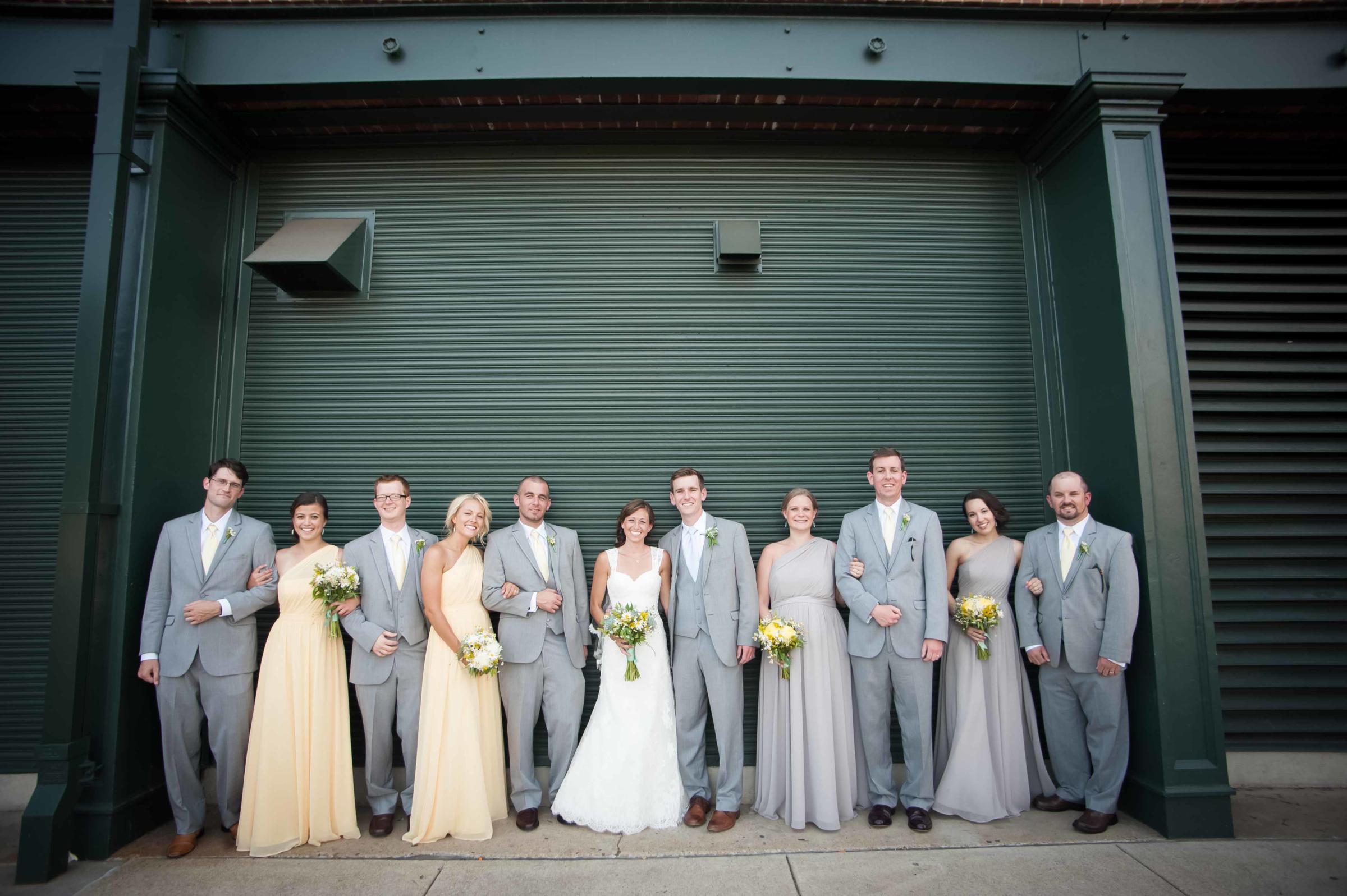 How You Met We met at a mutual friend's birthday party, which was held in a private room at bar in Canton.  Scott got a chance to meet Katie's mom that evening and Katie got to meet Scott's best friends.  We had our first date a few weeks later.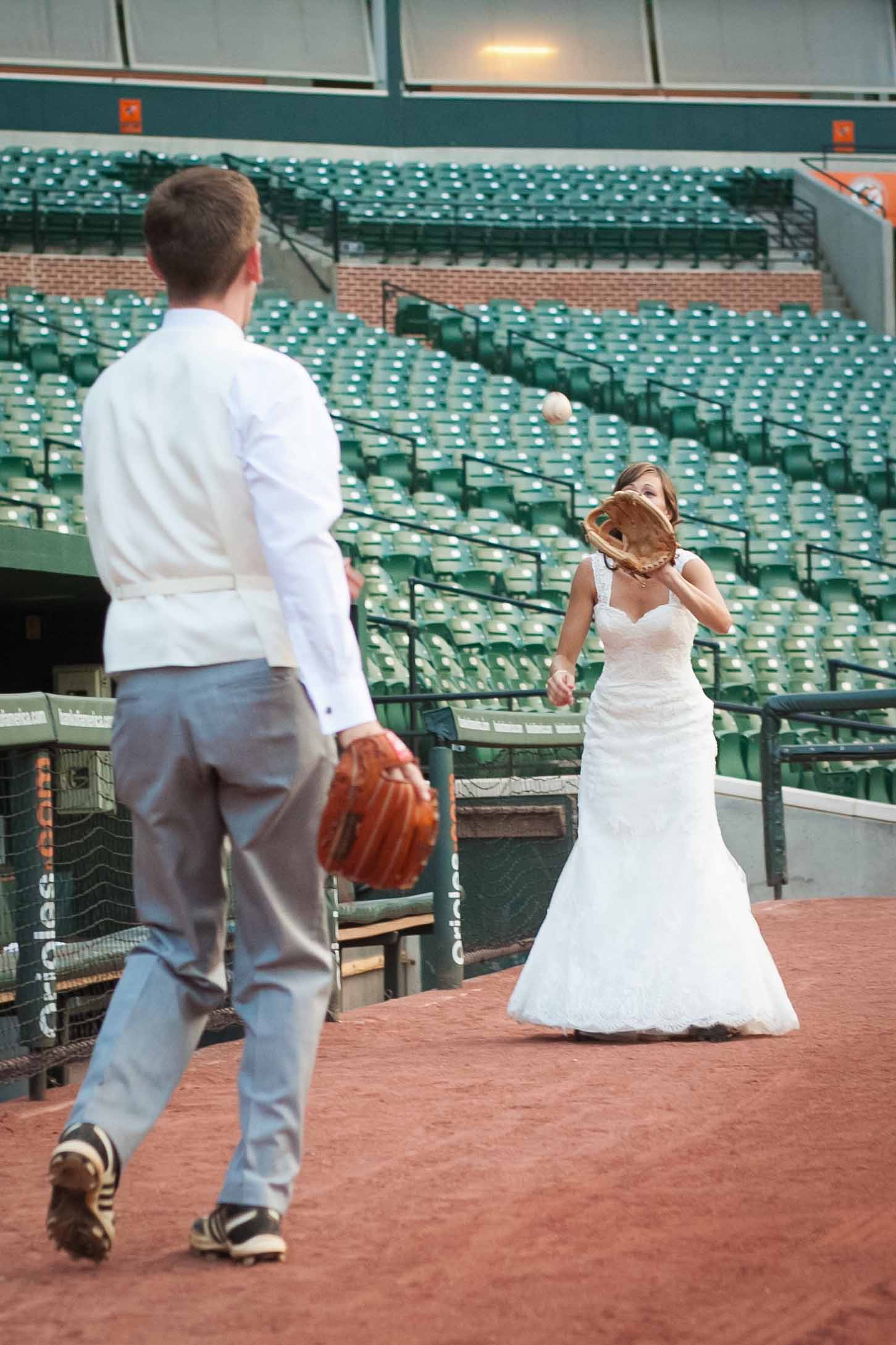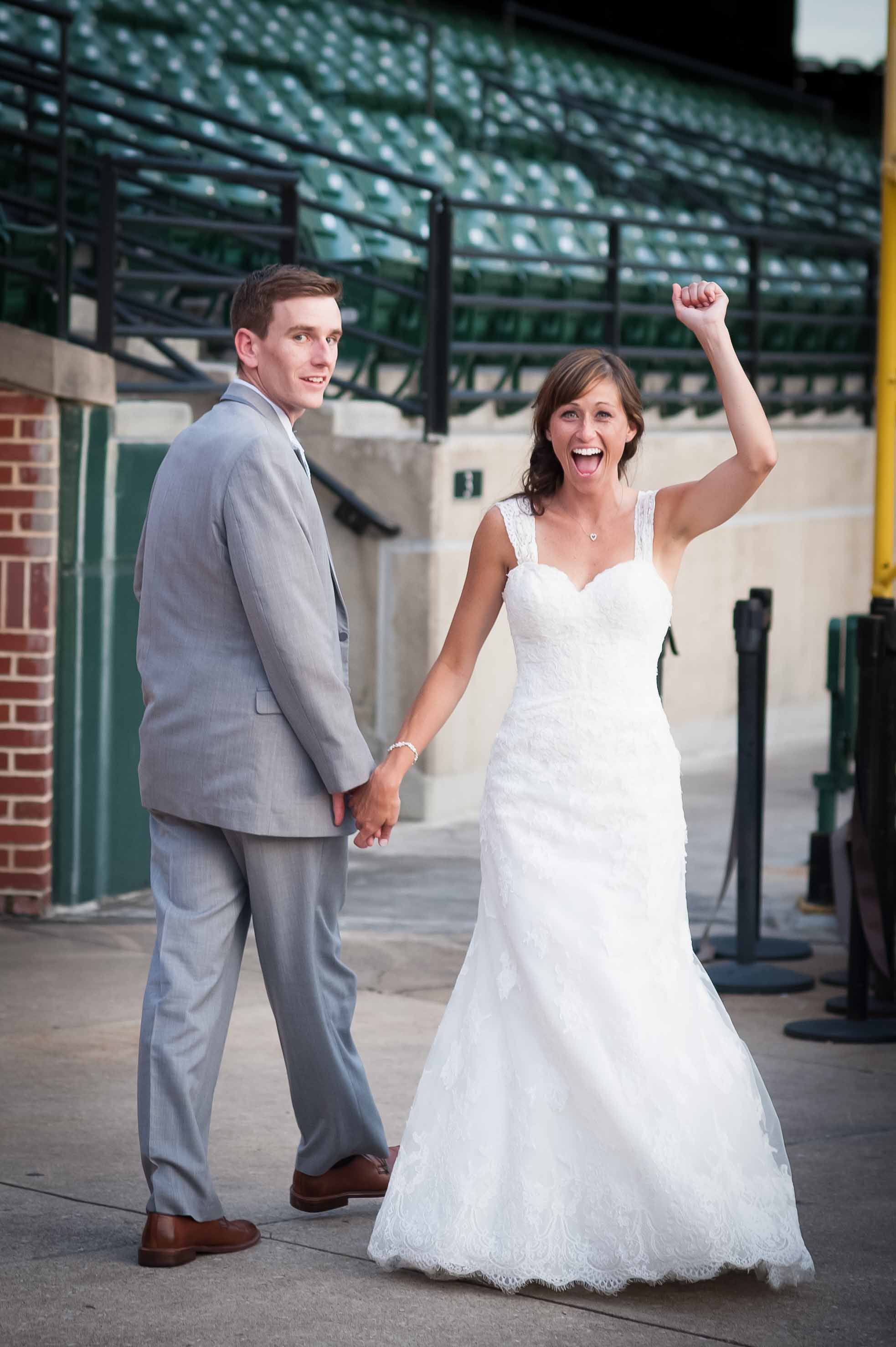 The Engagement We were just closing on a house (we rented an apartment nearby in the neighborhood), so we would occasionally take a walk by our "future home" with our dog, Kirby.  On a particular walk in August after we had dinner in the same location where we met, Scott convinced Katie to stop and sit on the front steps with him which is when he asked her to marry him.  She was completely and happily surprised!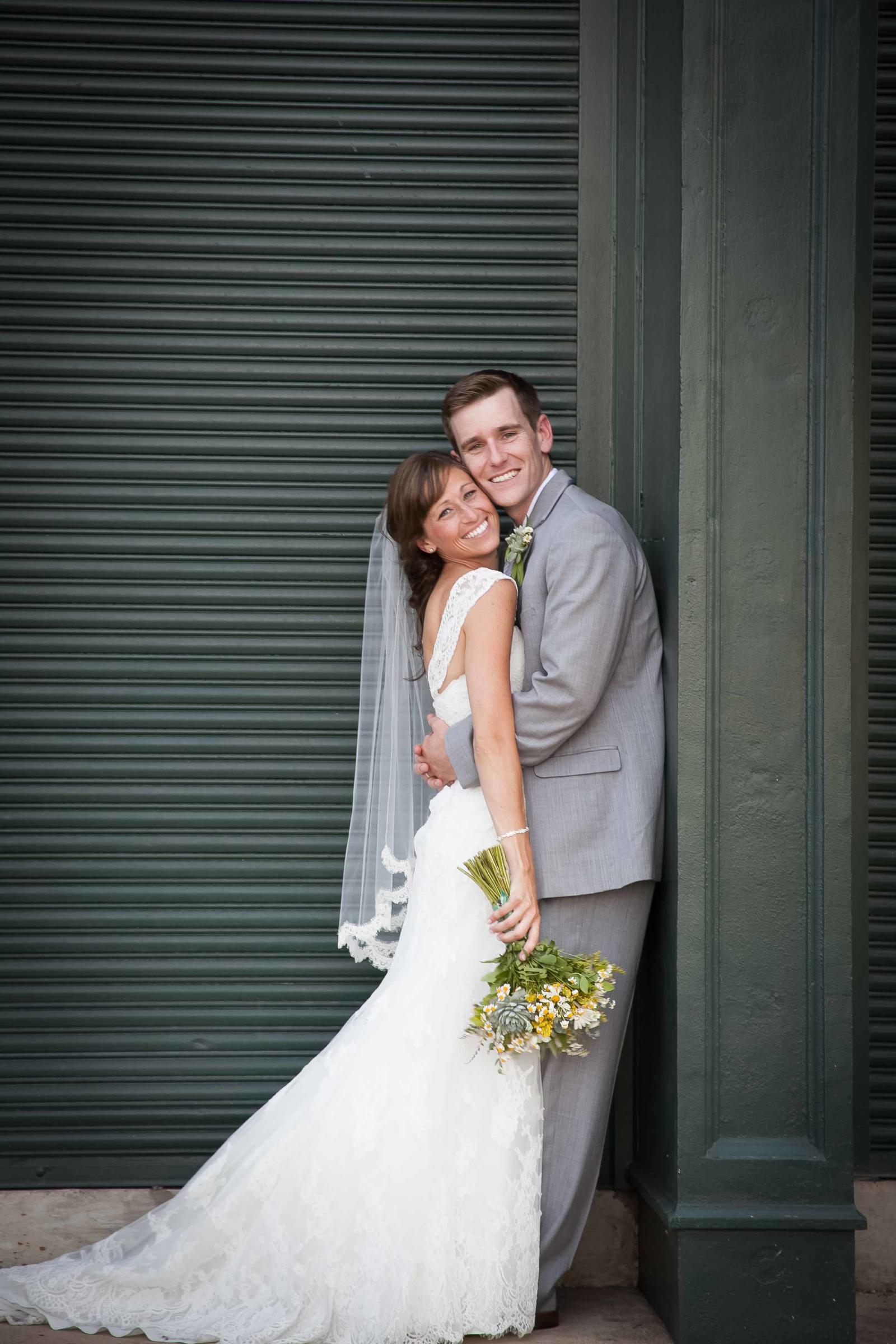 Wedding Design Inspiration Summer and Camden Yards.  We love the laid back feeling of warmer weather and enjoying a game at the ball-park, so that's what we wanted our wedding to reflect.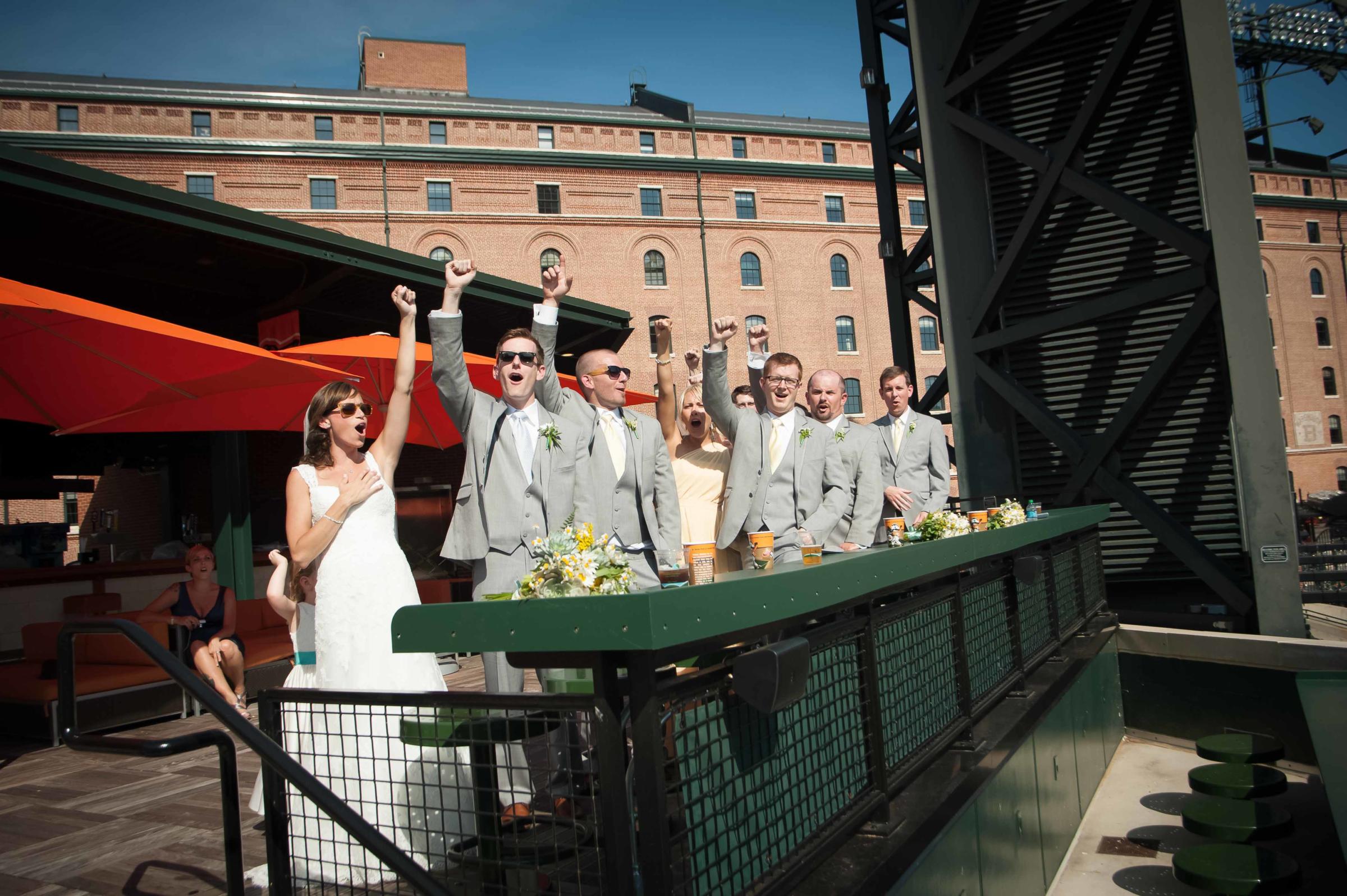 What was unique and special about your wedding The wedding was truly a combination of so many things we love about Baltimore.  From having our guests stay right on the Harbor, to using the bakery Scott's grandparents would take him to as a kid, and throwing the ball on the field at Camden Yards where we both have had so many memories with friends and family; this was a day that truly epitomized who we are and what we wanted to share with our guests.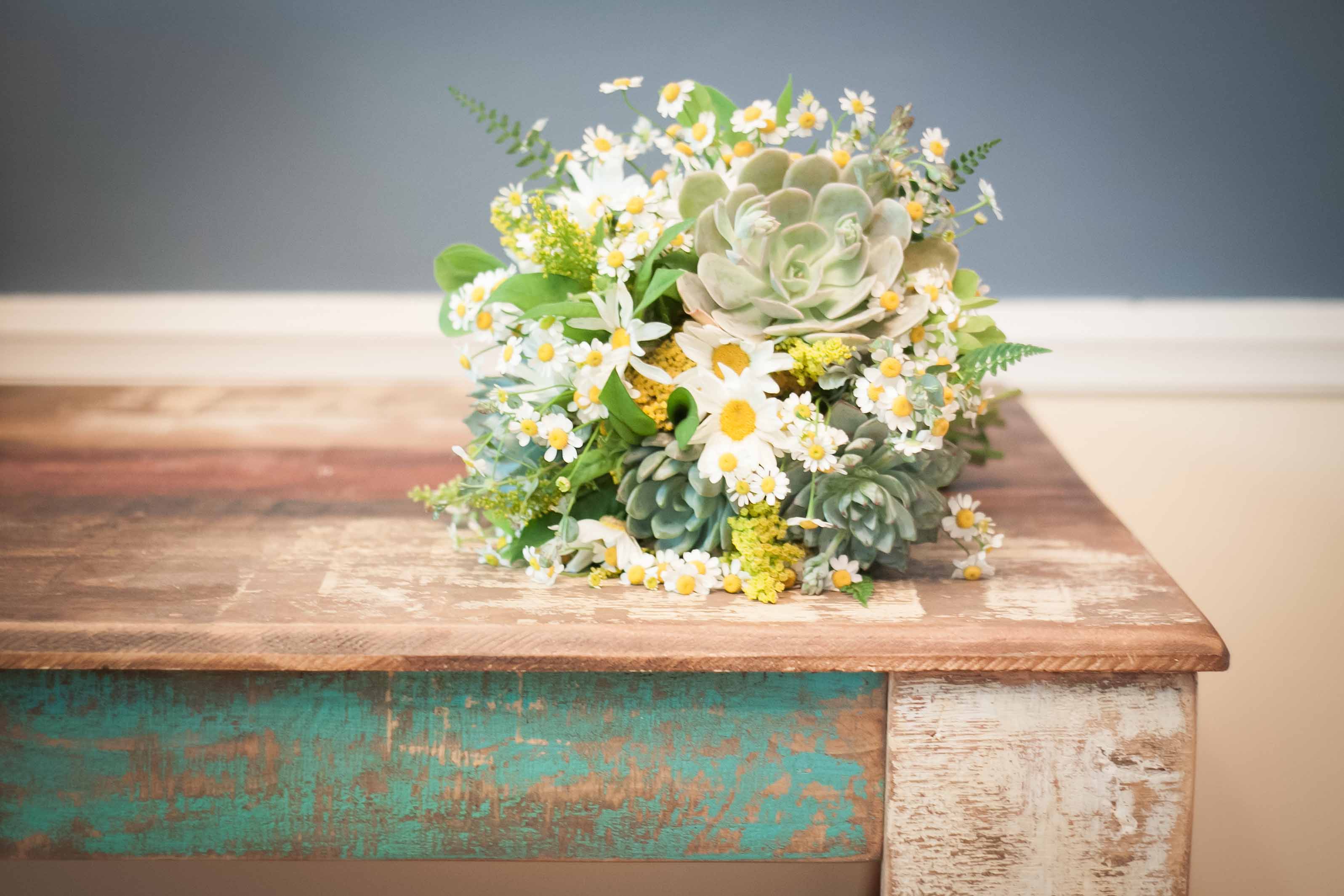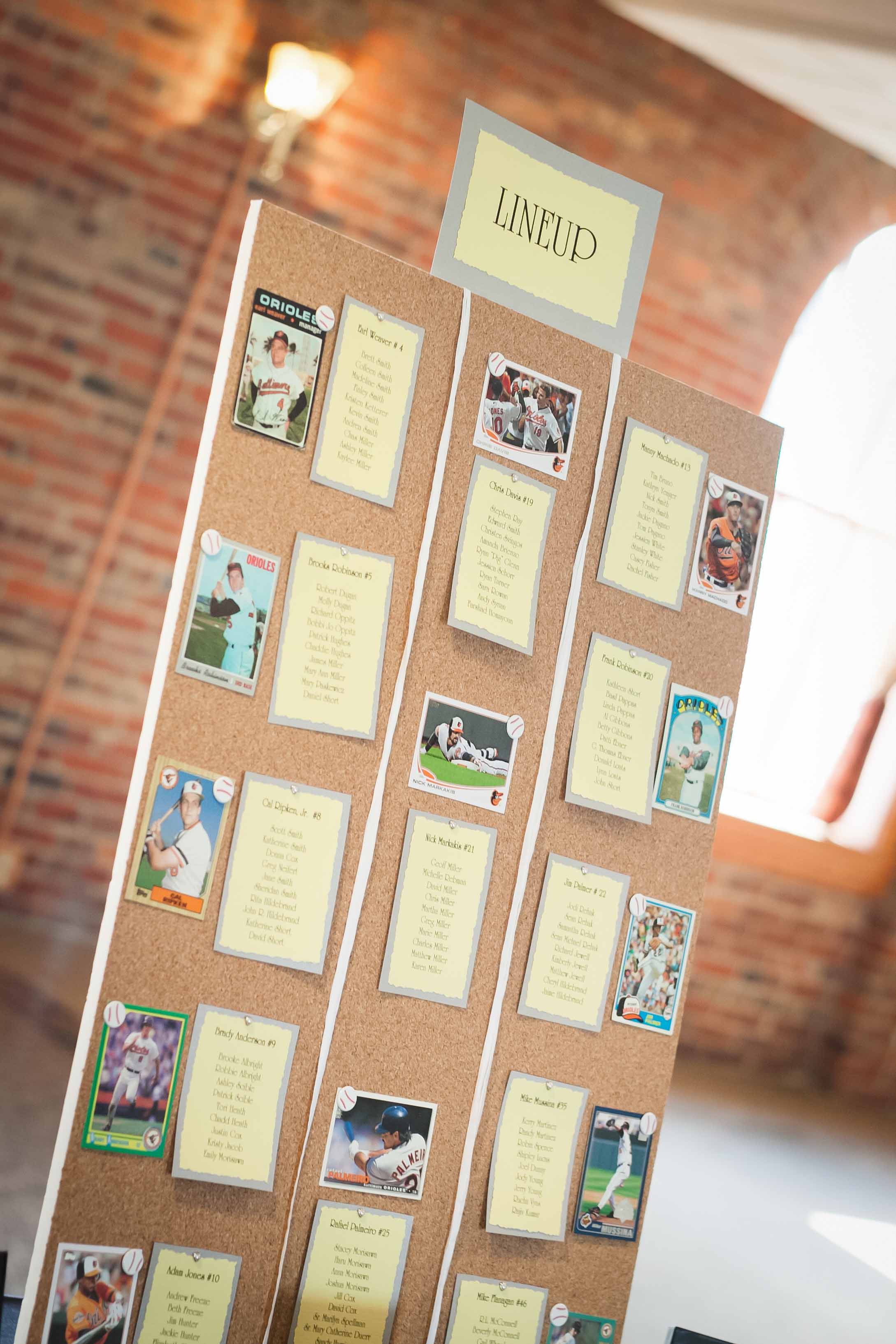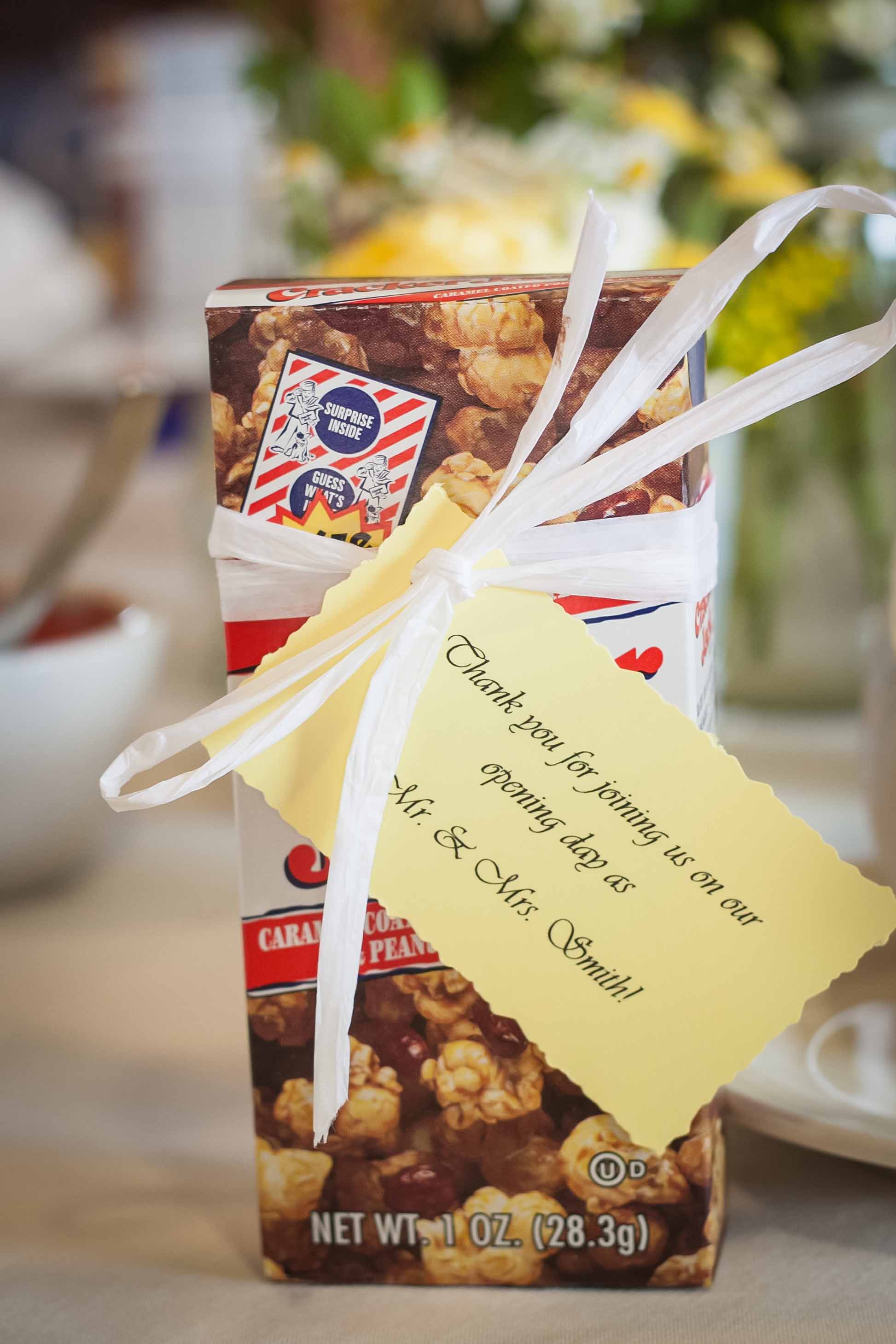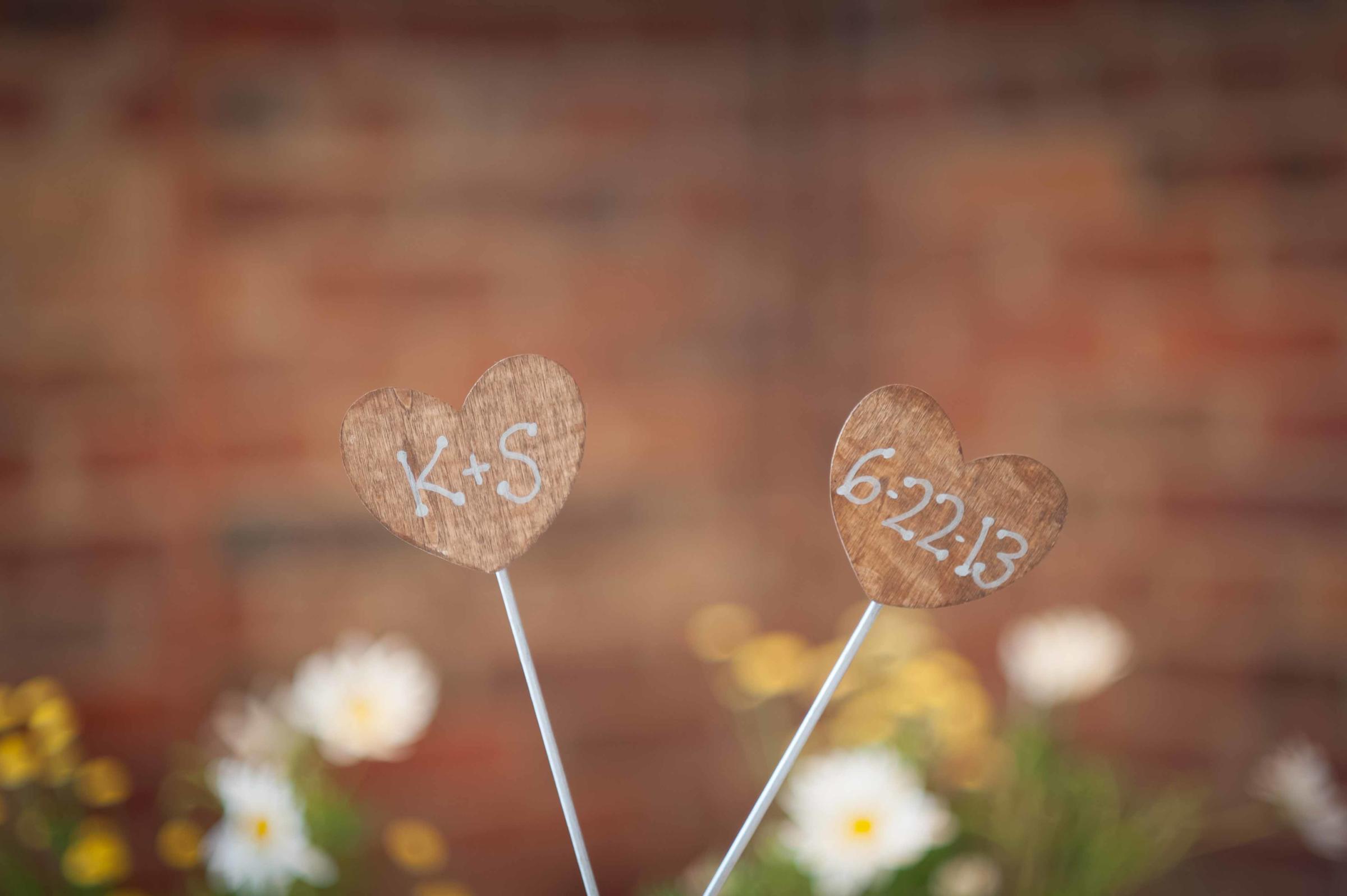 Favorite Details A few weeks leading up to the wedding, we went to each other's parents' house to look through old childhood photos.  We both grew up playing baseball/softball and decided that we wanted some of our old little league photos to surround the seating chart for guests to see as they walked in to the reception.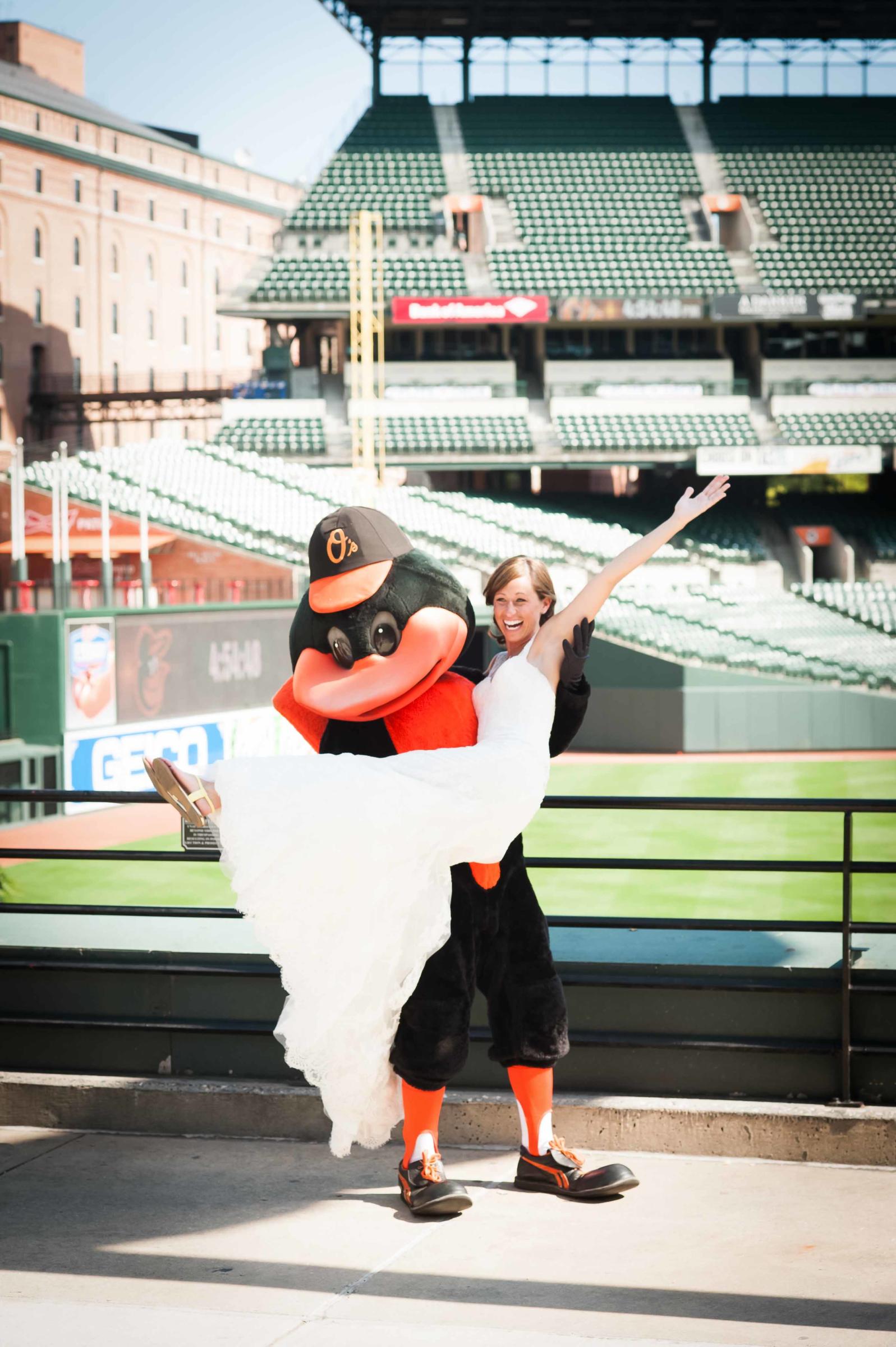 Most unexpected event on the day of the wedding Scott surprised Katie with getting the Oriole Bird to come during the cocktail hour and take pictures with the wedding party and all of the guests.  Some of our best pictures from the day include the Bird!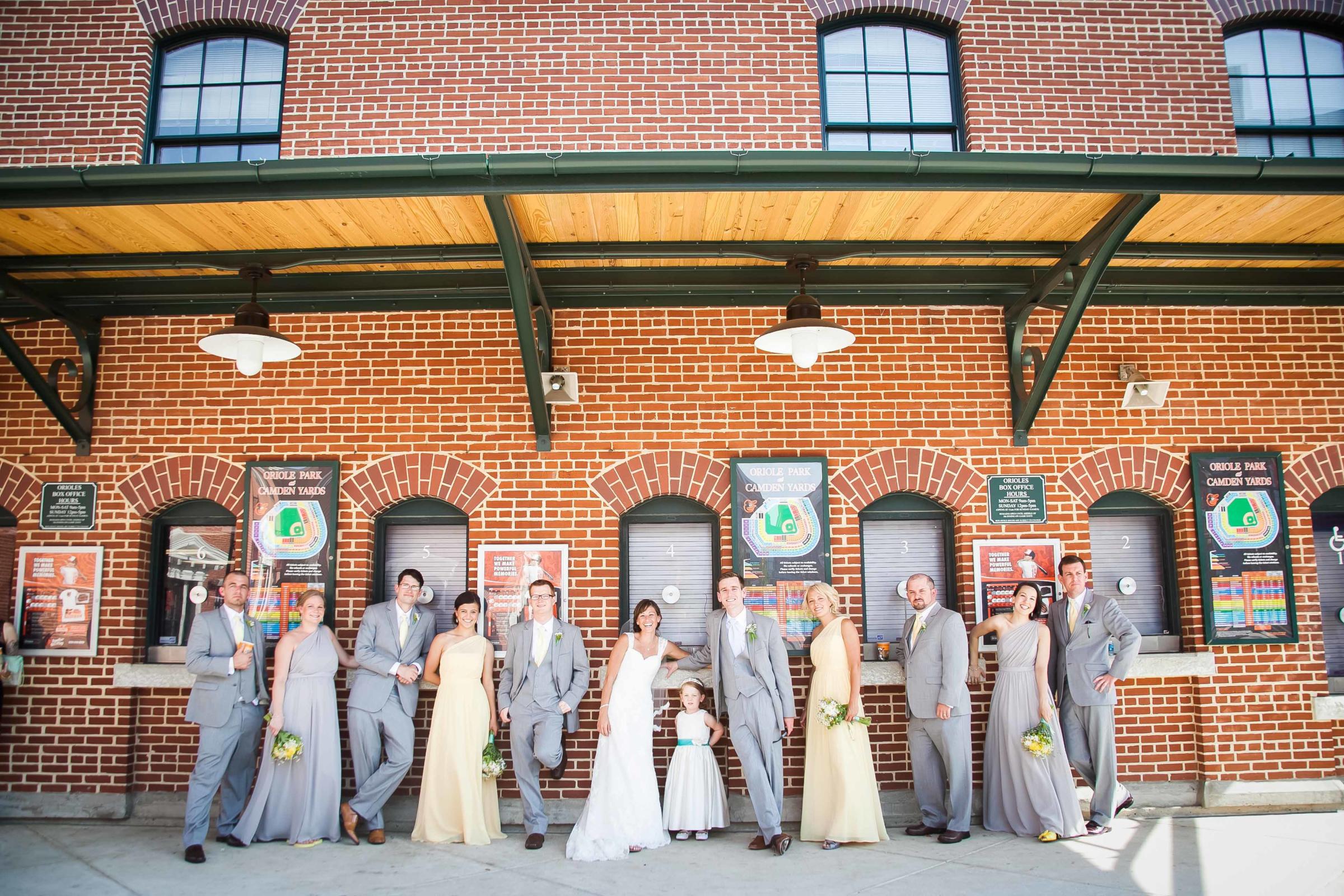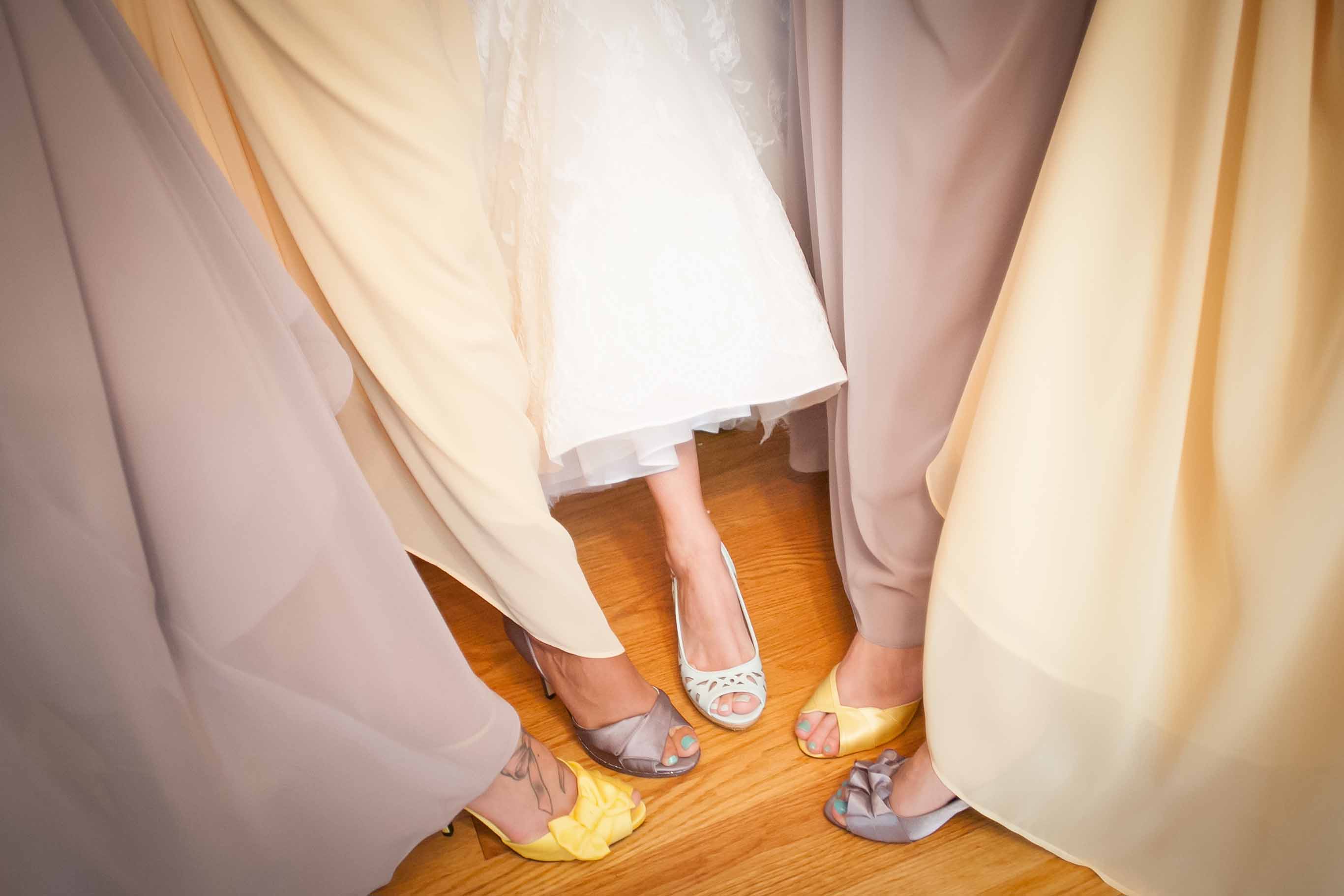 Piece of advice Take a minute (even if it's a second) every so often during your wedding day to just take it all in.  As this is easier said than done, Katie told her matron of honor to remind her! You also naturally become separated during the night, but make sure that the time is short.   It's about the two of you so you want to enjoy all the moments together!