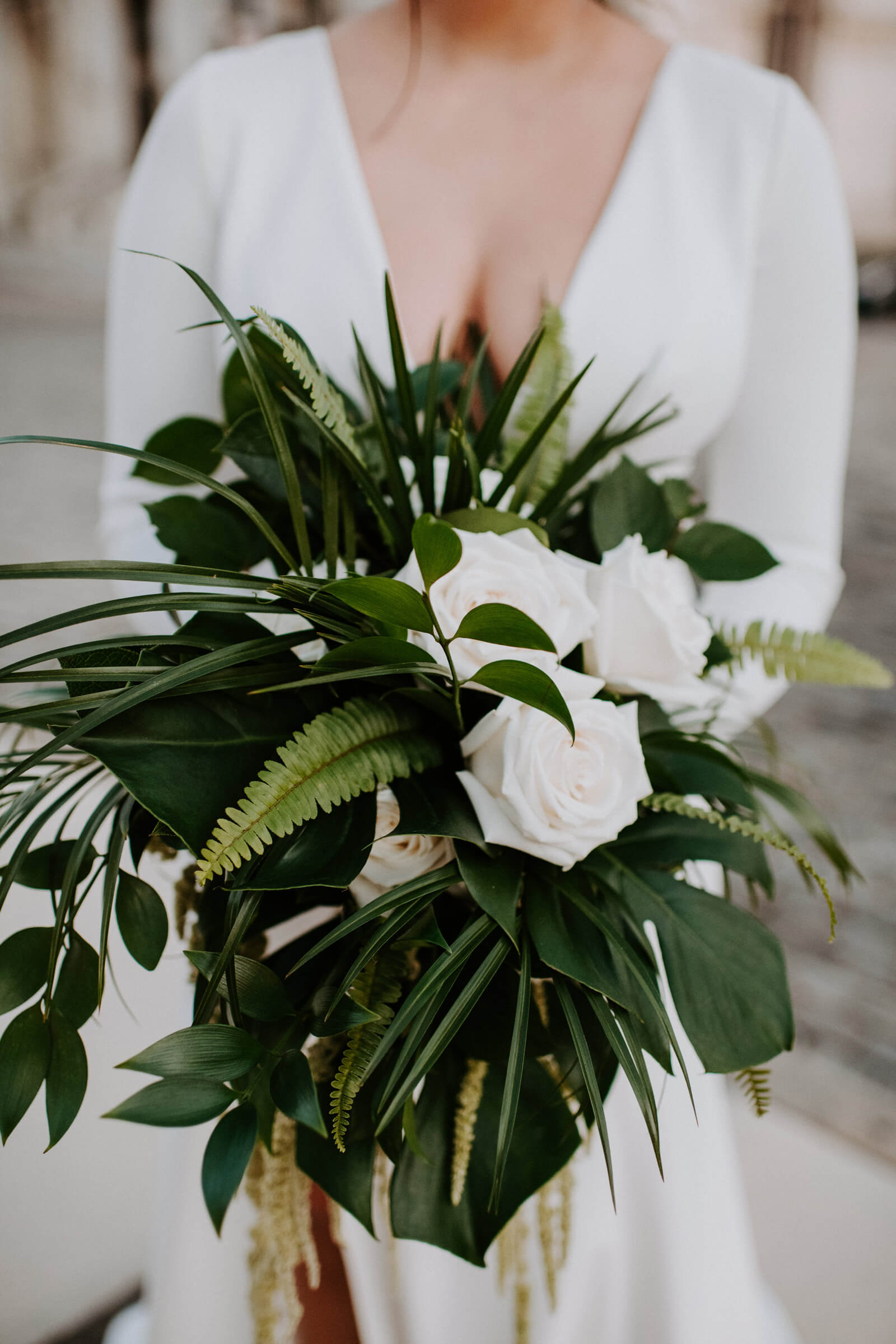 Occupations Alex and Ryan are both attorneys 
Wedding date January 25, 2020, on the Lunar New Year 
Number of Attendees 40 
Number of Attendants Two, one maid of honor and one best man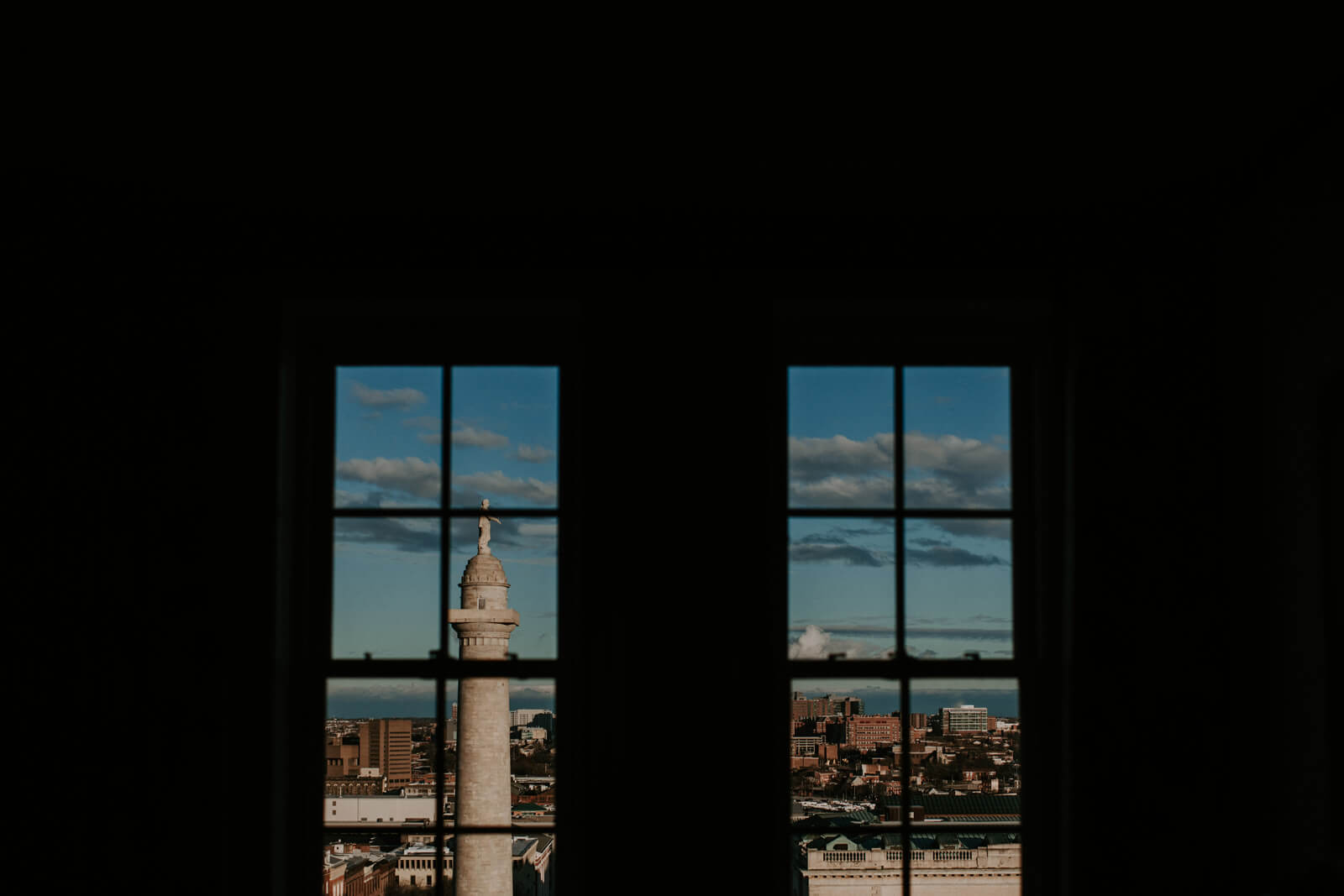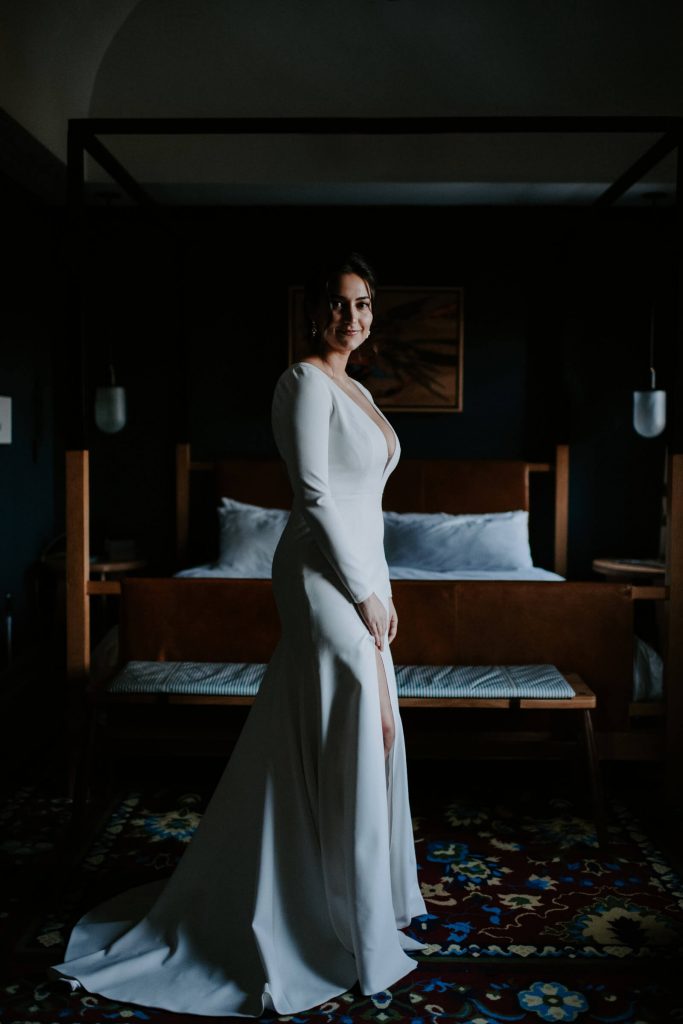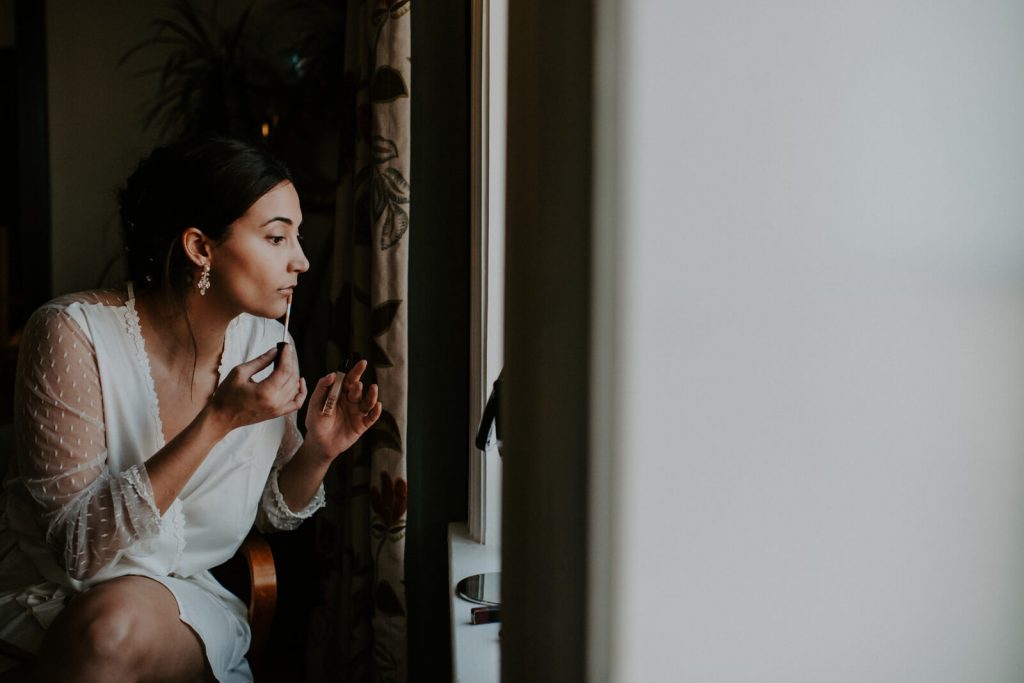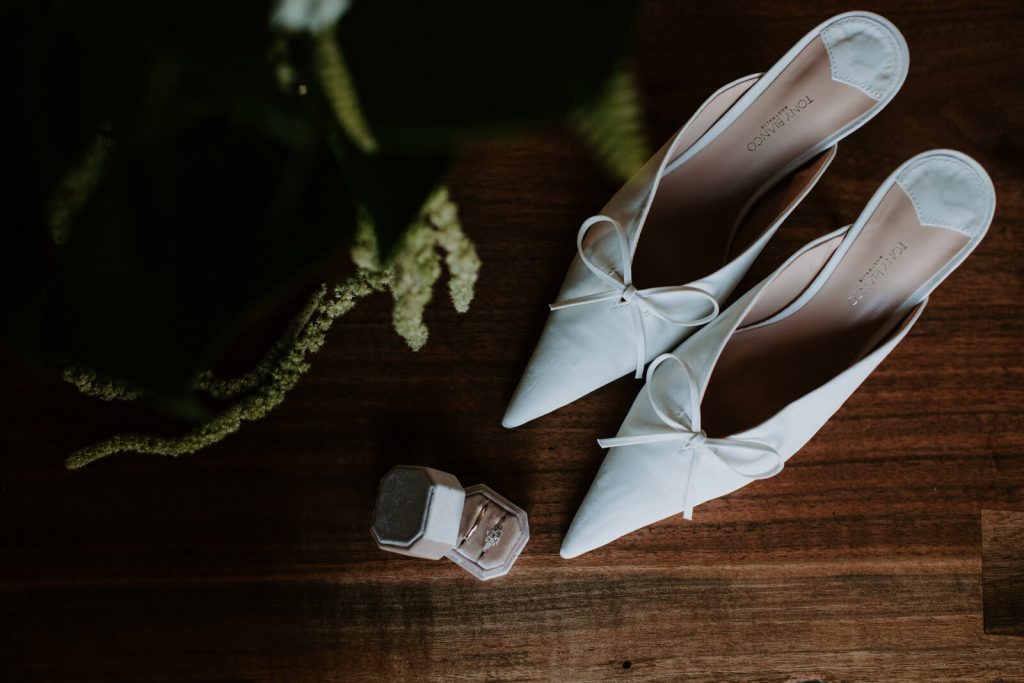 How You Met We met in law school in D.C. in 2015. We were just friends all three years of school, but had been secretly crushing on each other throughout. After we graduated and took the bar, Ryan moved back to Kansas City and I remained on the East Coast in Baltimore. We stayed in touch, and shortly after Ryan moved one thousand miles away, I decided it was a convenient time to confess via text message that I had had a crush on him for three years. Ryan reciprocated, and we started our long-distance relationship.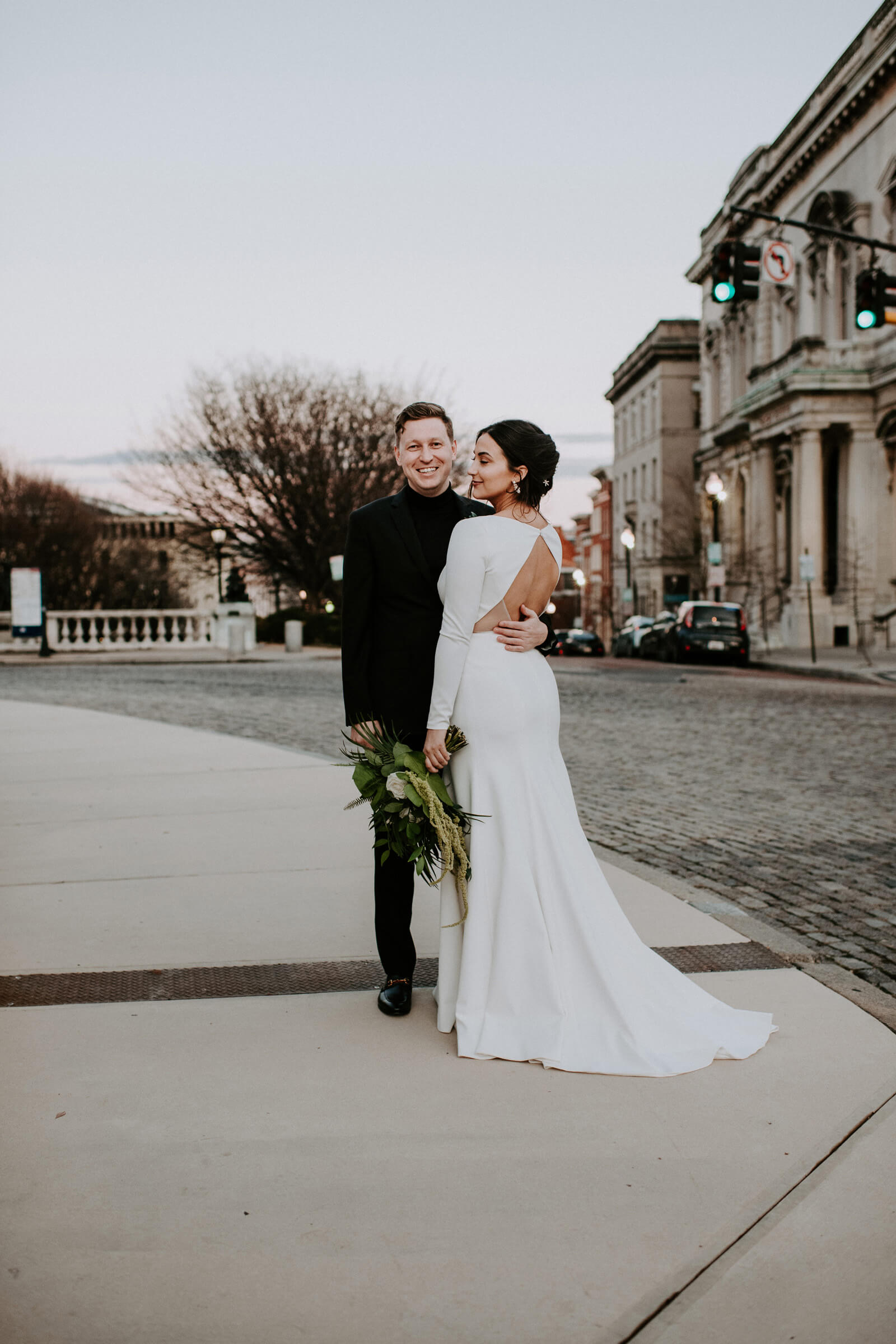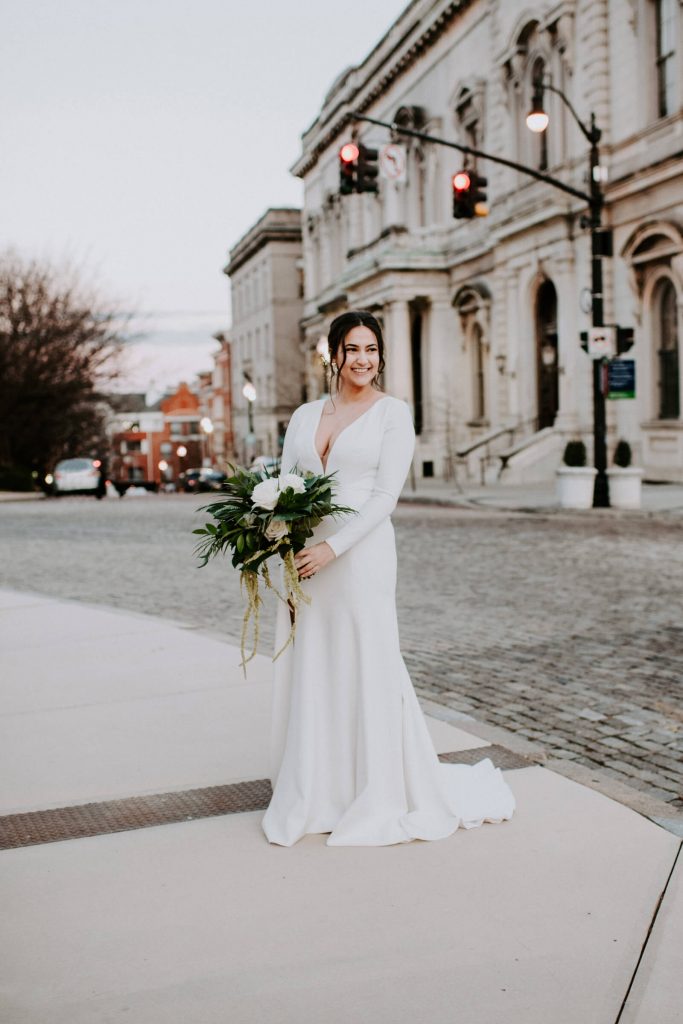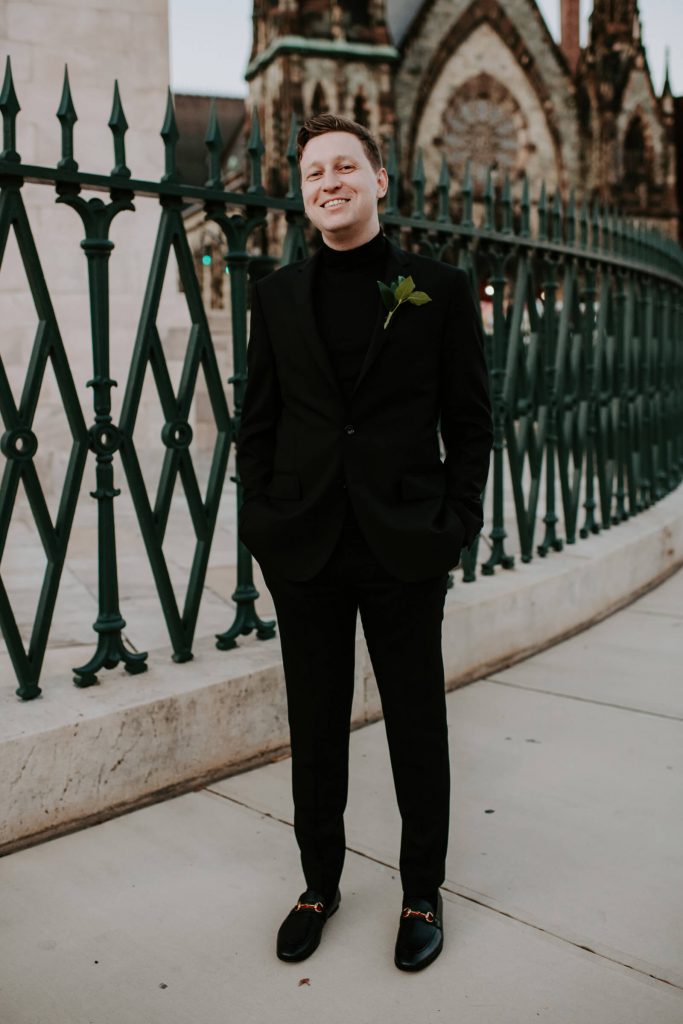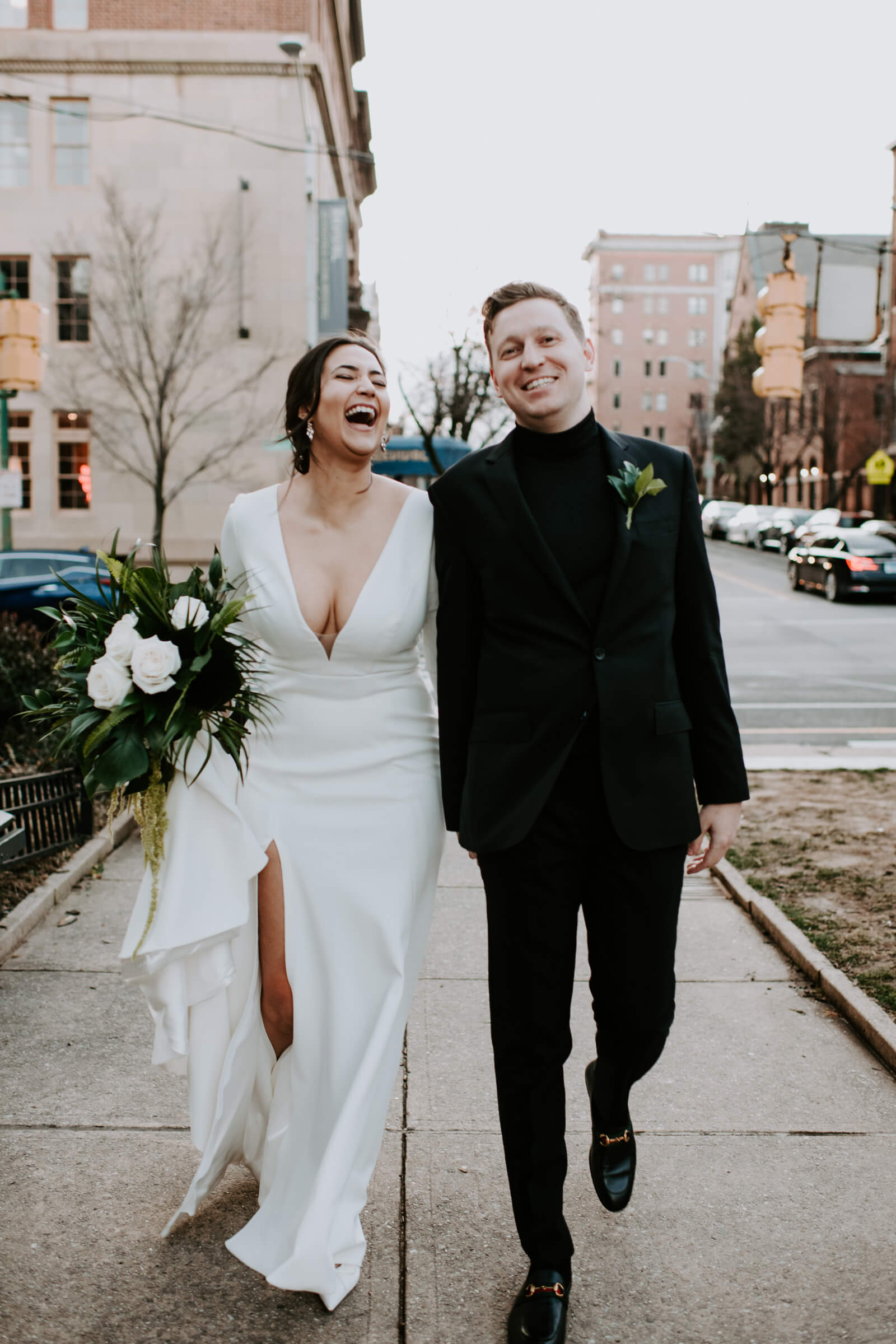 The Engagement We like to say we got "secretly engaged" on our second date. Because we were long distance, our "dates" were weekend-long trips to each other's city. So on my first trip to Kansas City, we very matter-of-factly told each other that we would get married and started trying to figure out how we could live in the same city. Flash forward to September 2020, Ryan had moved to Baltimore, we already knew we were going to get married at Hotel Revival, and Ryan had bought the engagement ring for me (we had picked it out together.) One day I came home from work and Ryan was not home. He texted me to go to the front desk of our wedding venue and tell them I was there to meet him. The man at the front desk handed me a letter from Ryan and a room key. When I got up to the room, Ryan was playing Ruston Kelly (our first dance song) and asked me to marry him. Fun fact: He also had my favorite carnitas burrito from Las Cholitas in Mount Vernon Marketplace (if you haven't tried you must) waiting for me in the room—all the confirmation that I was marrying the right person. It was low-key, private, and intimate, which is very us.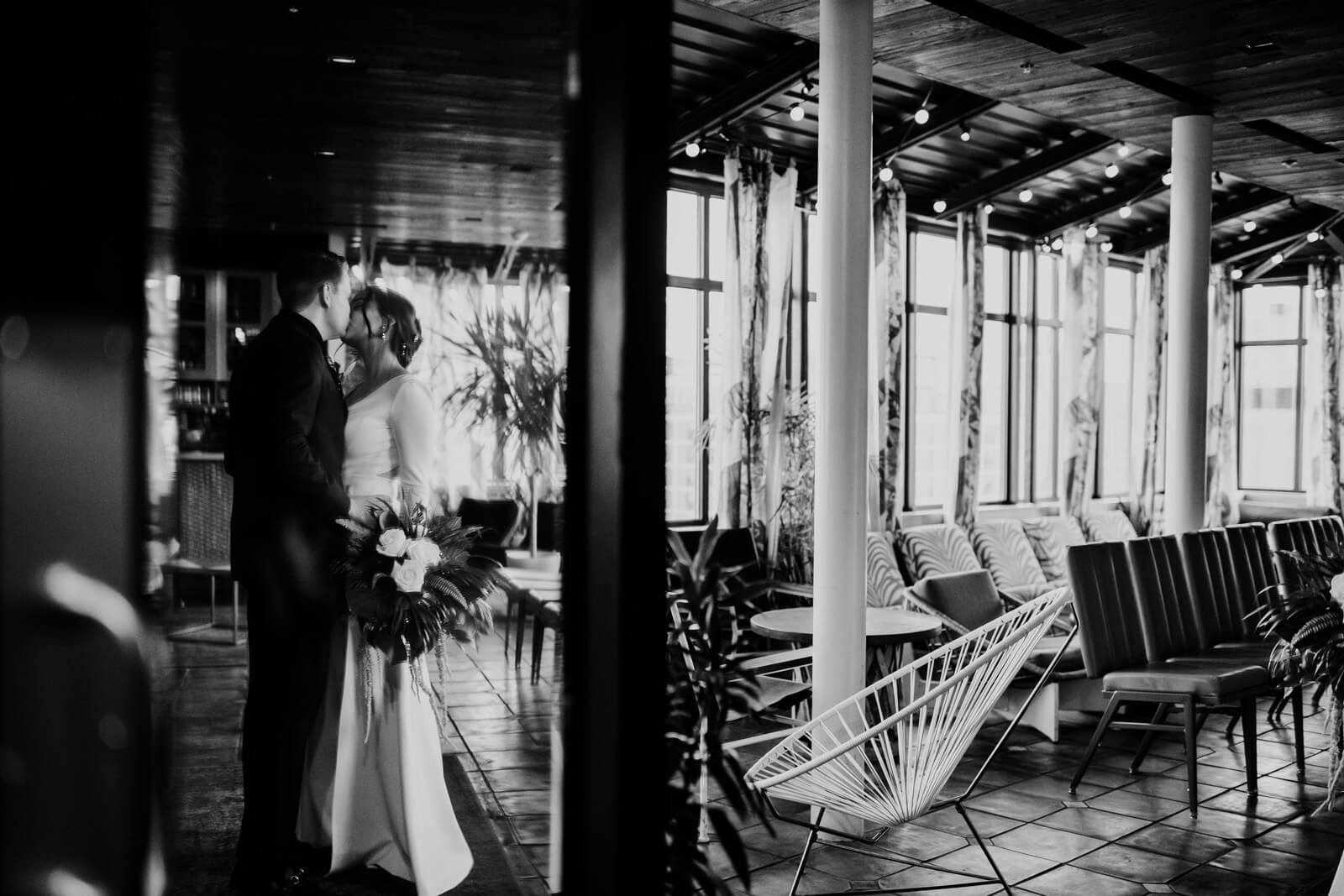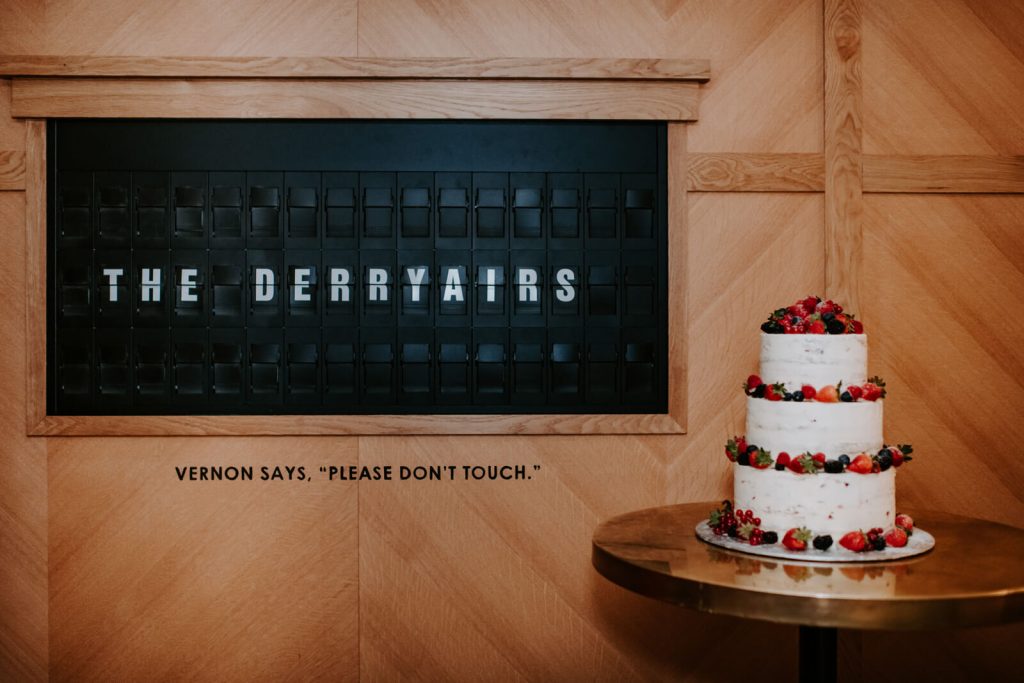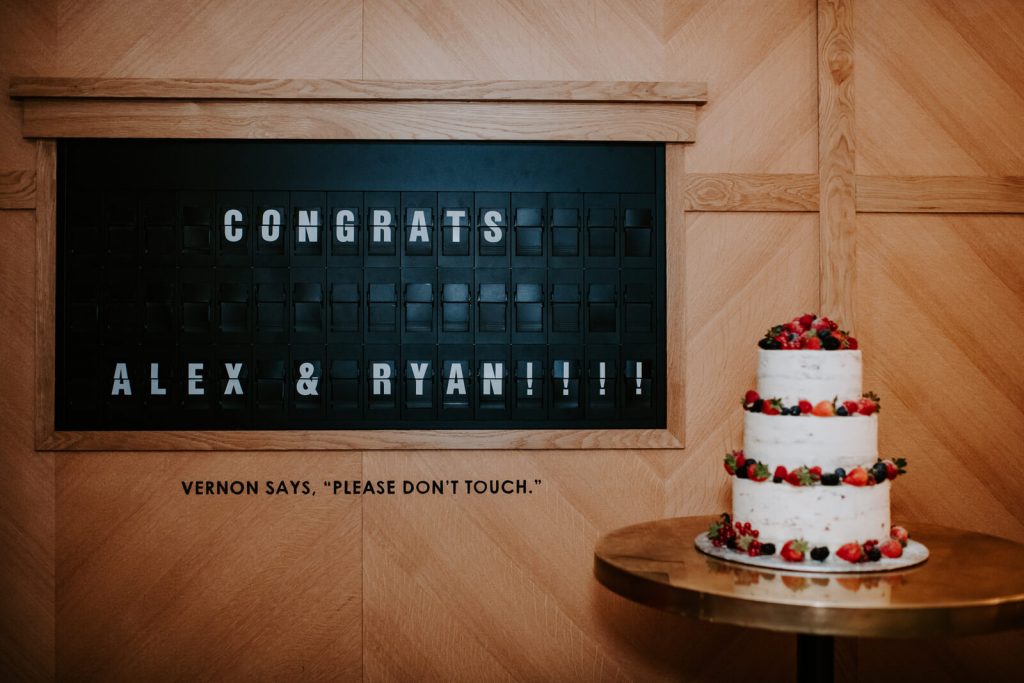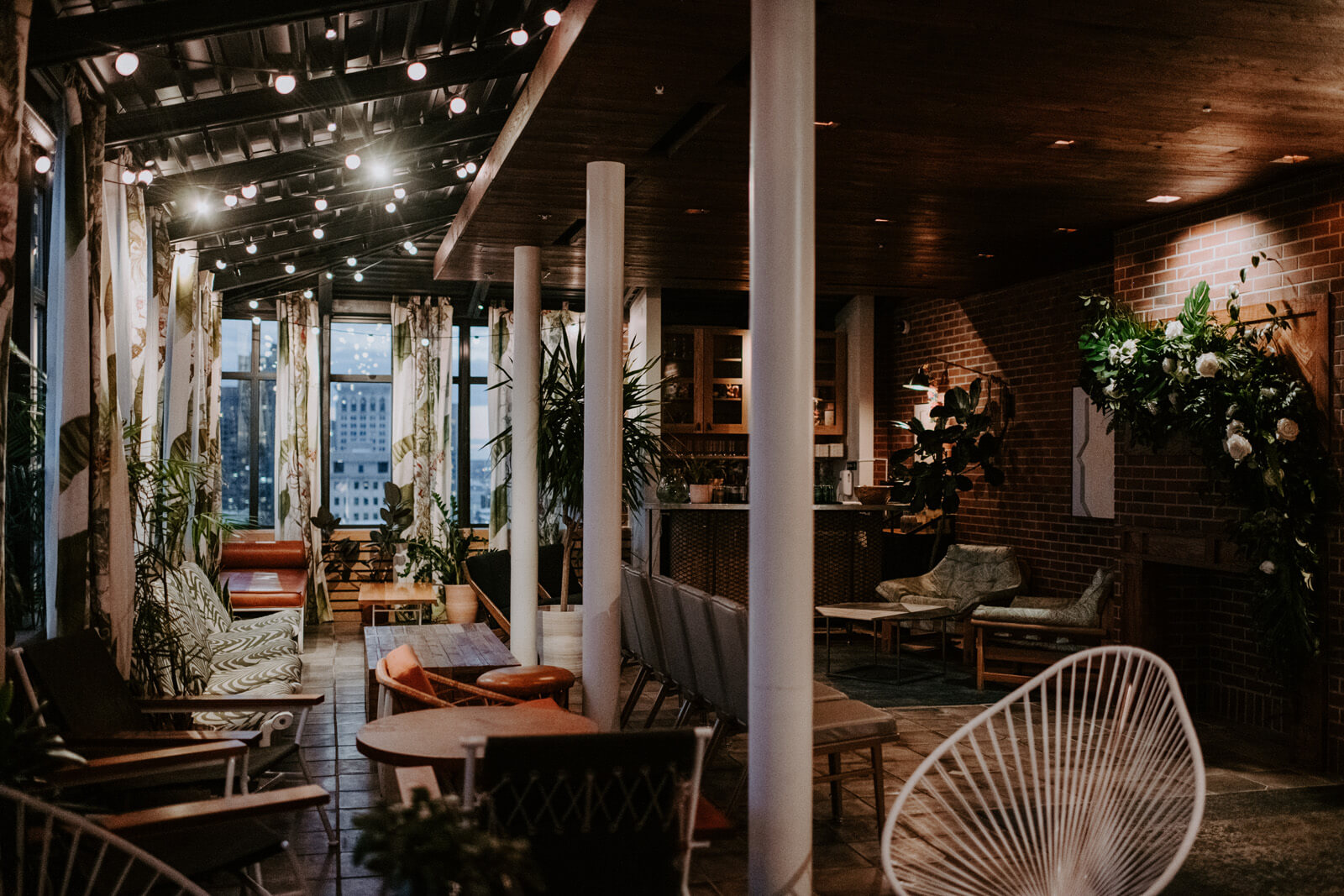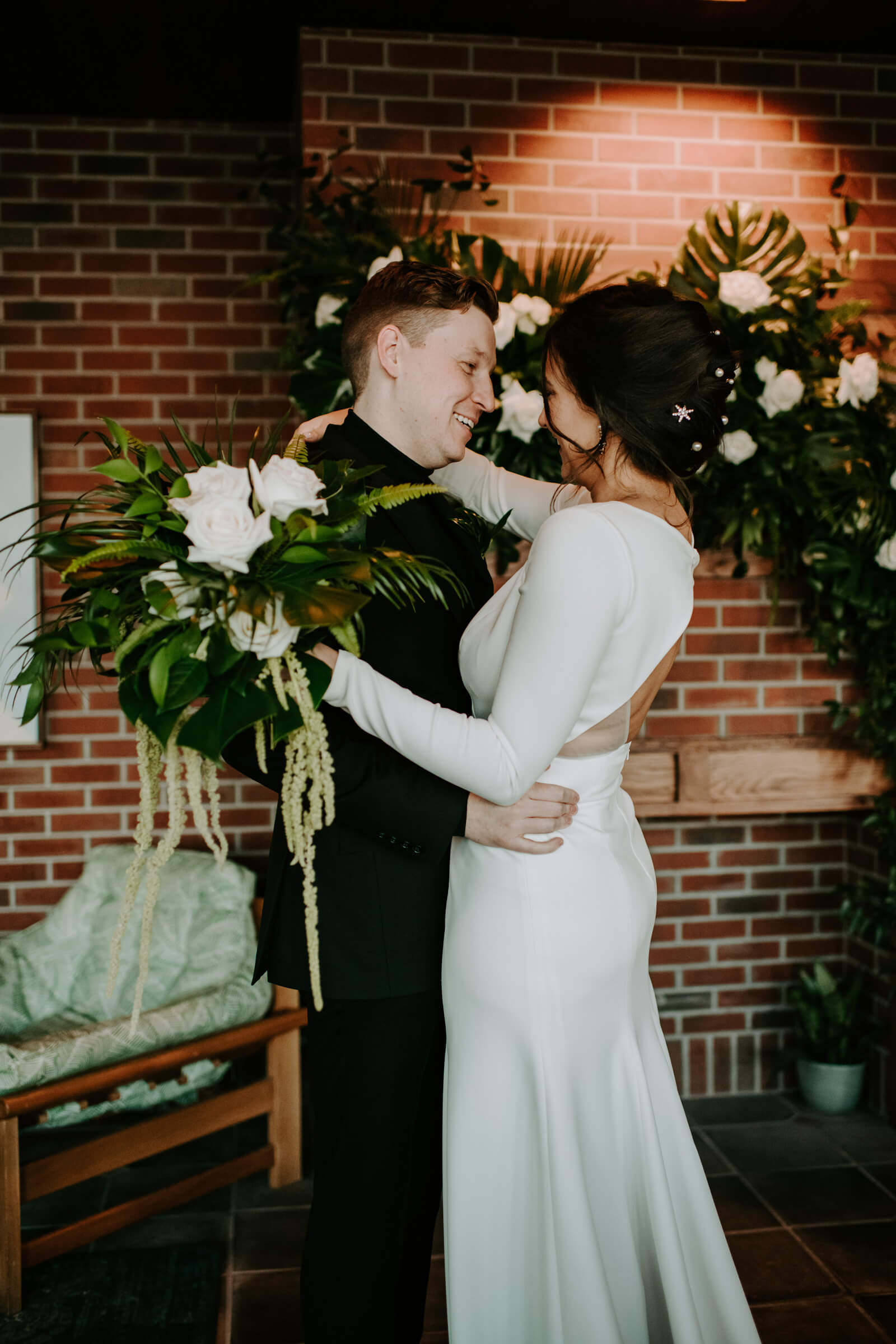 Wedding Design Inspiration I didn't really have any inspiration photos or a specific image in my mind, I was just going off of how I wanted it to feel. My goal was that the night would feel like a super fun party that we got married at, versus a wedding where the party is the afterthought. I wanted it to feel cozy, intimate, and moody, but fresh. We had beautiful flowers, dark green velvet tablecloth, lots of gold/brass, and candles. It turned out just as beautiful as what I pictured in my mind.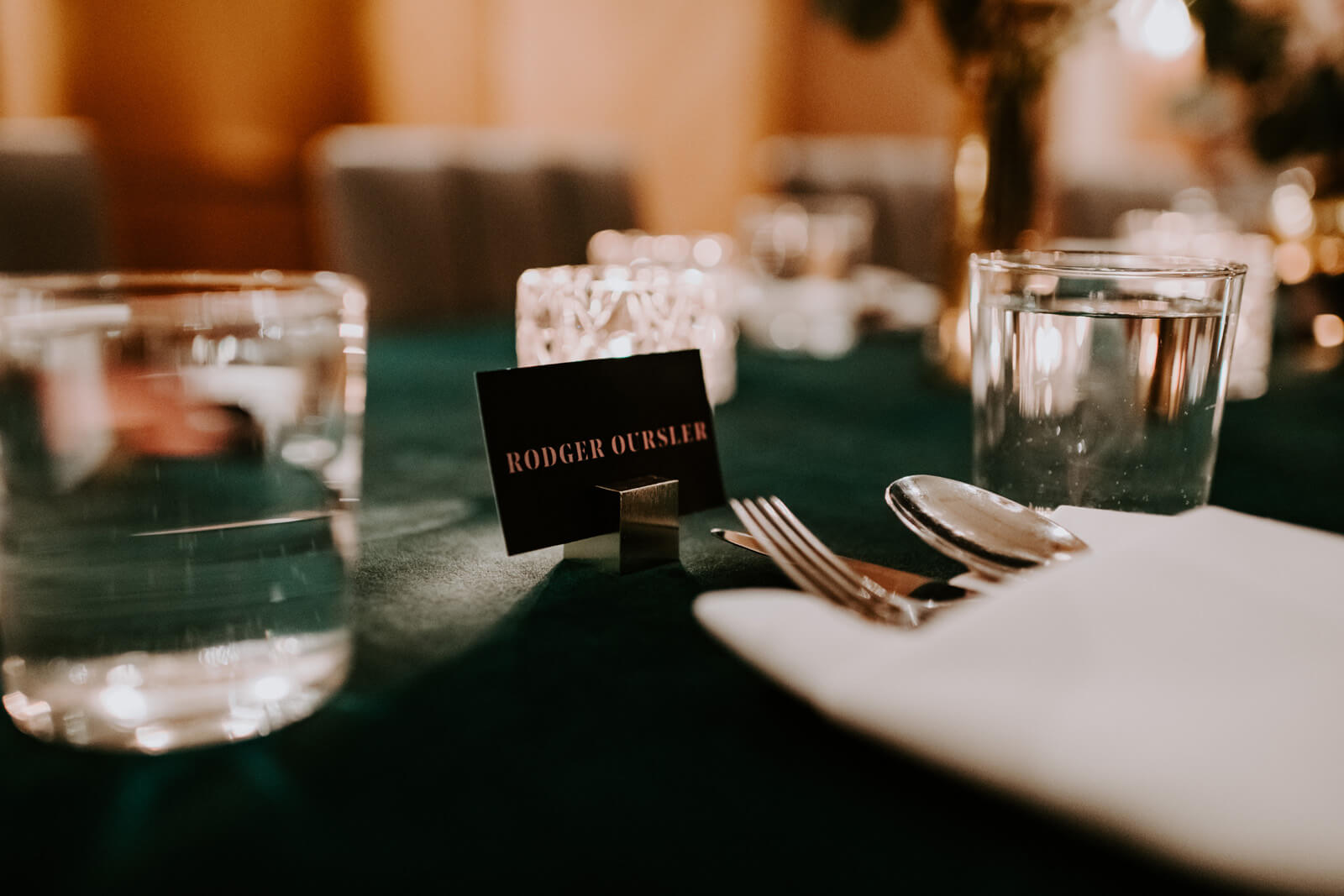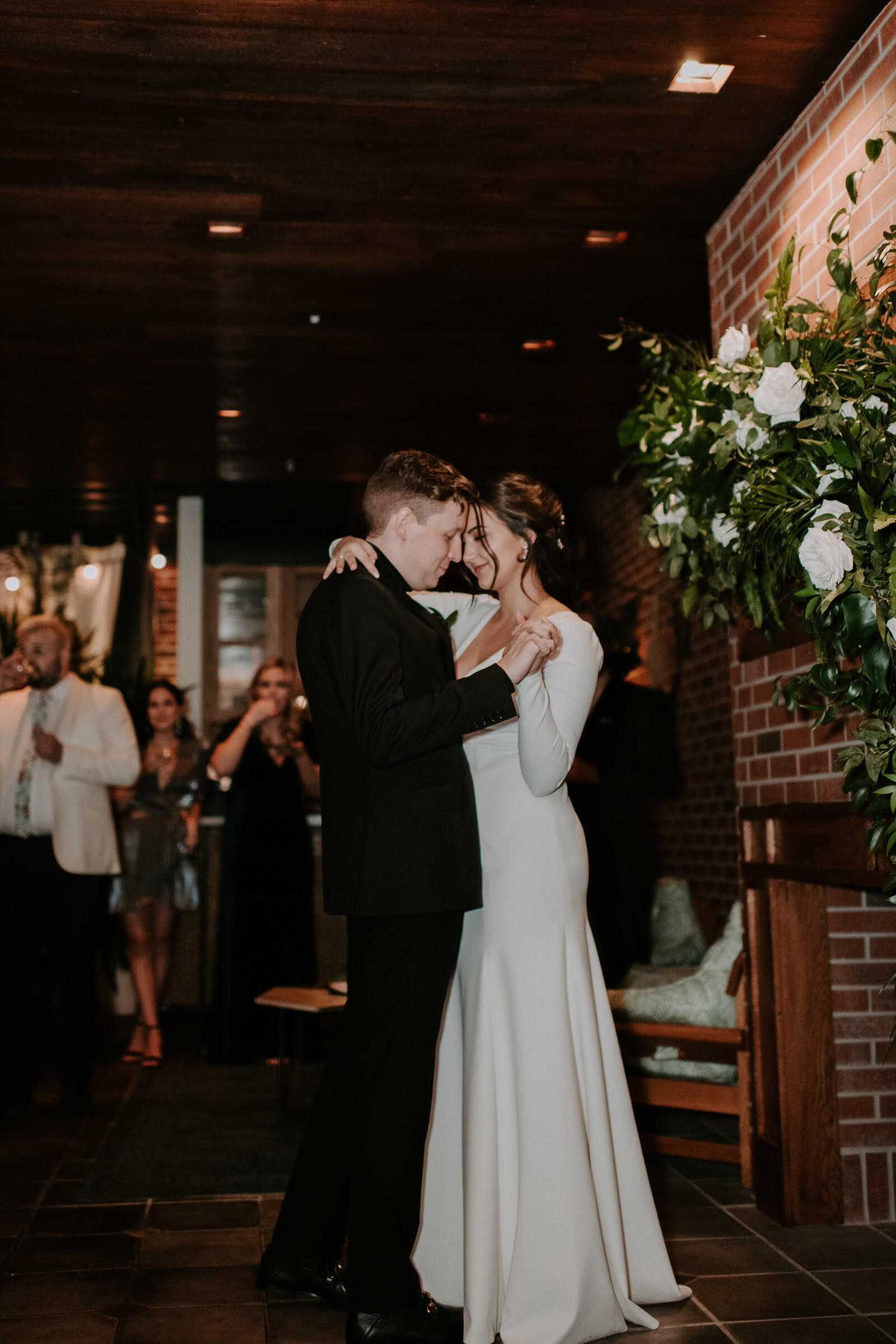 What Was Unique and Special About Your Wedding Day I think two things worked in tandem to make our wedding the best party I've ever been to. First, our guest list was so small, that every single person there was someone we loved, who loved us, and who knew us. There wasn't a single person there that neither of us really knew or that we weren't close with. So many of our guests were spread all over the country (of 40 guests, 12 states were represented) and having everyone in one place was magical in itself. Second, that small, close, intimate group lent itself to what I can only describe as the best karaoke party of all time. I've never been to a wedding with karaoke, but I truly could not recommend it more. Hotel Revival has three karaoke rooms on the lower level, so we had a built-in reception idea. No one was too nervous or shy to belt into the microphone, everyone was just so happy to be together, and we all had the best time belting our favorite emo oldies.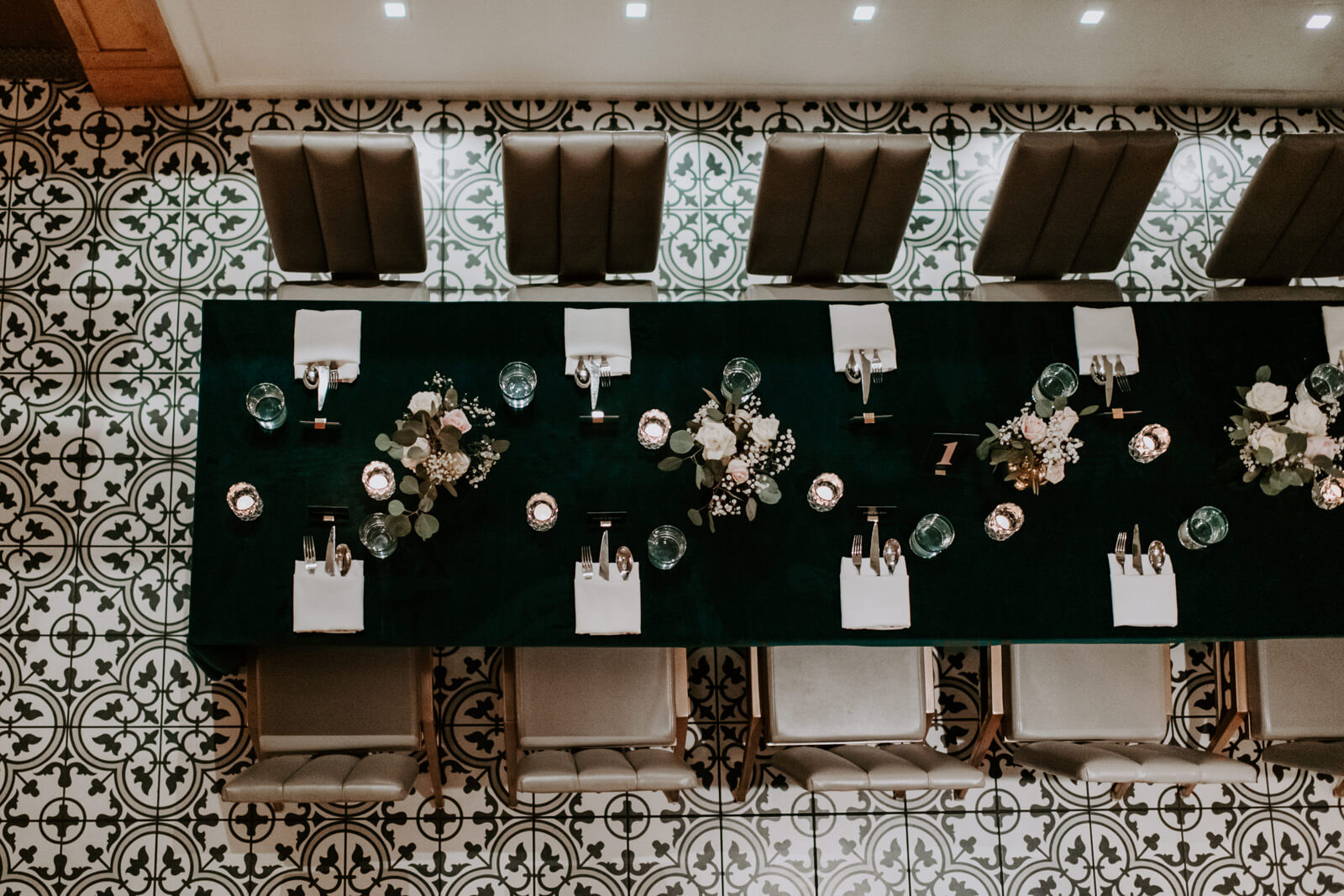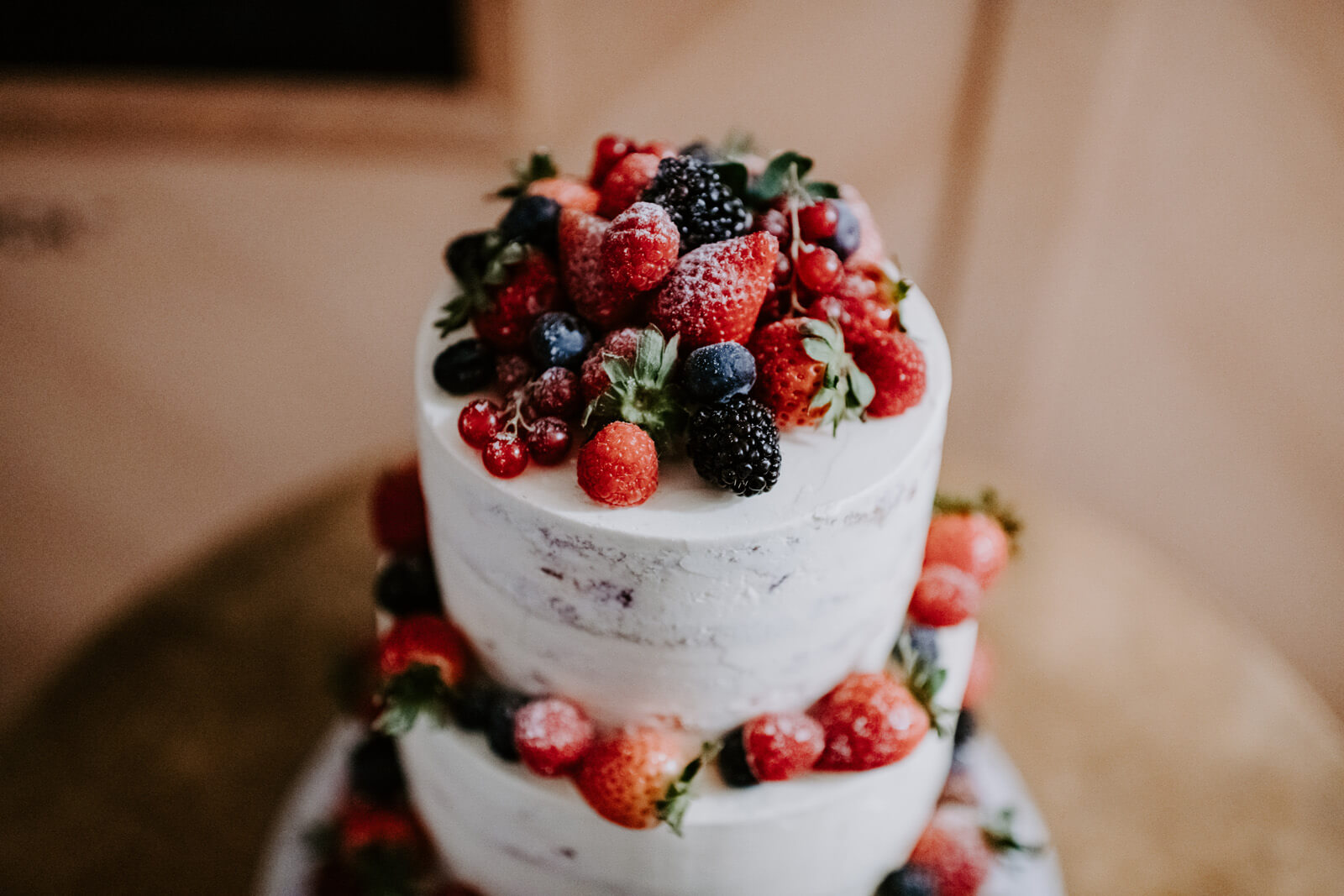 Favorite Details My favorite detail was that our officiant is our mutual close friend, Emilee. Ryan and I started hanging out in law school because of Emilee, and without her we probably would not have been friends and might not be married. The fact that she had her own relationship with us separately and knew us as individuals and a couple, made the ceremony so intimate and special. My other favorite detail is that we did not have wedding parties other than a maid of honor and best man. My best friend since pre-school stood next to me as maid of honor, and Ryan's brother stood with him as best man.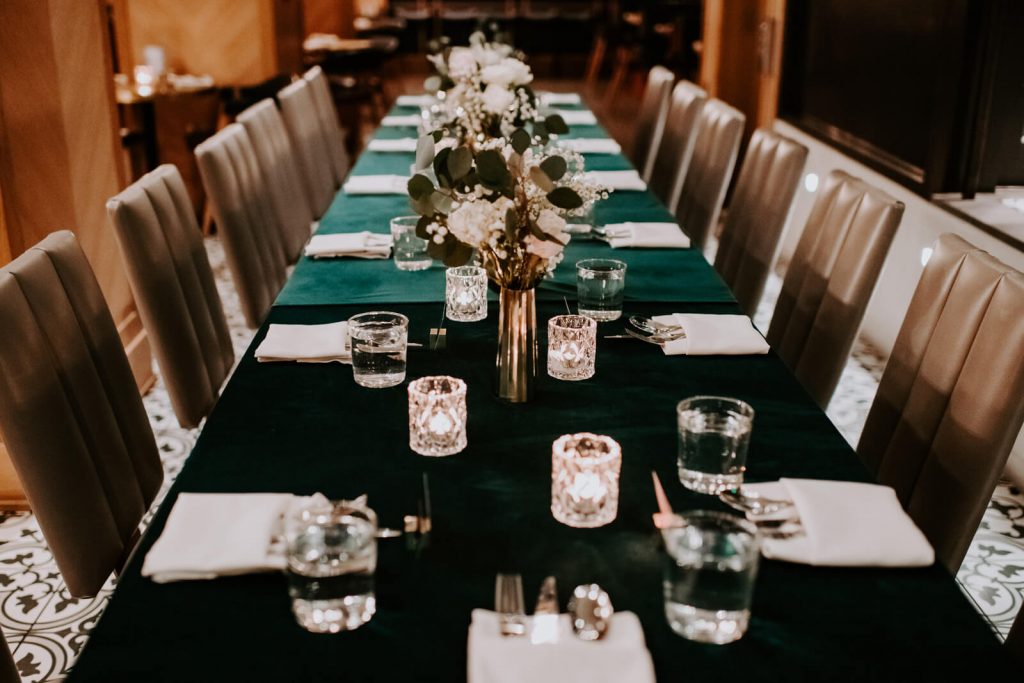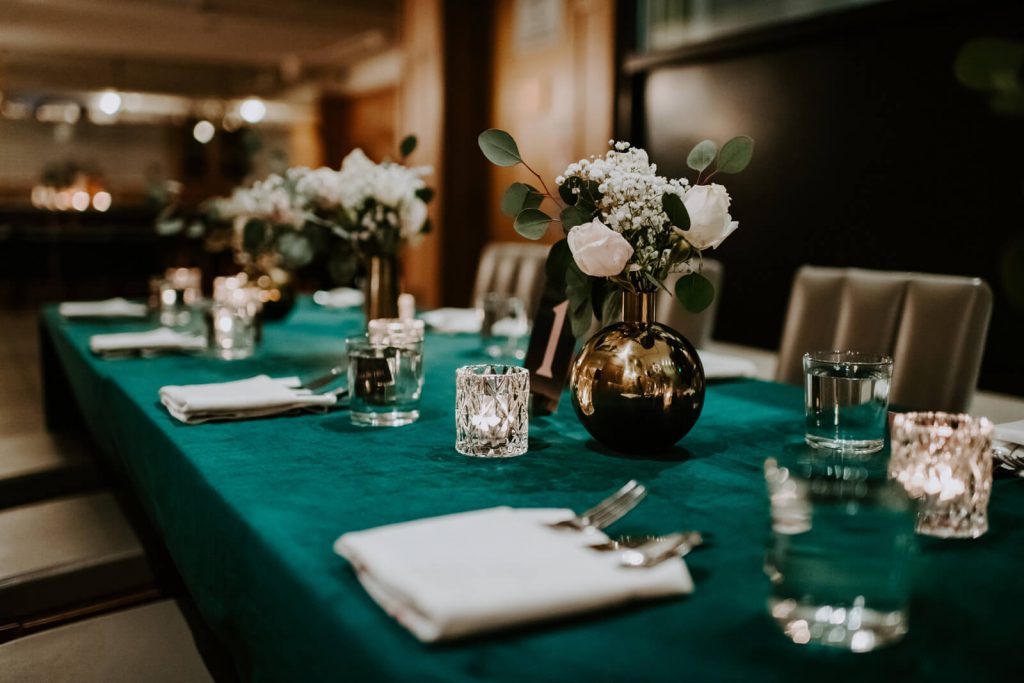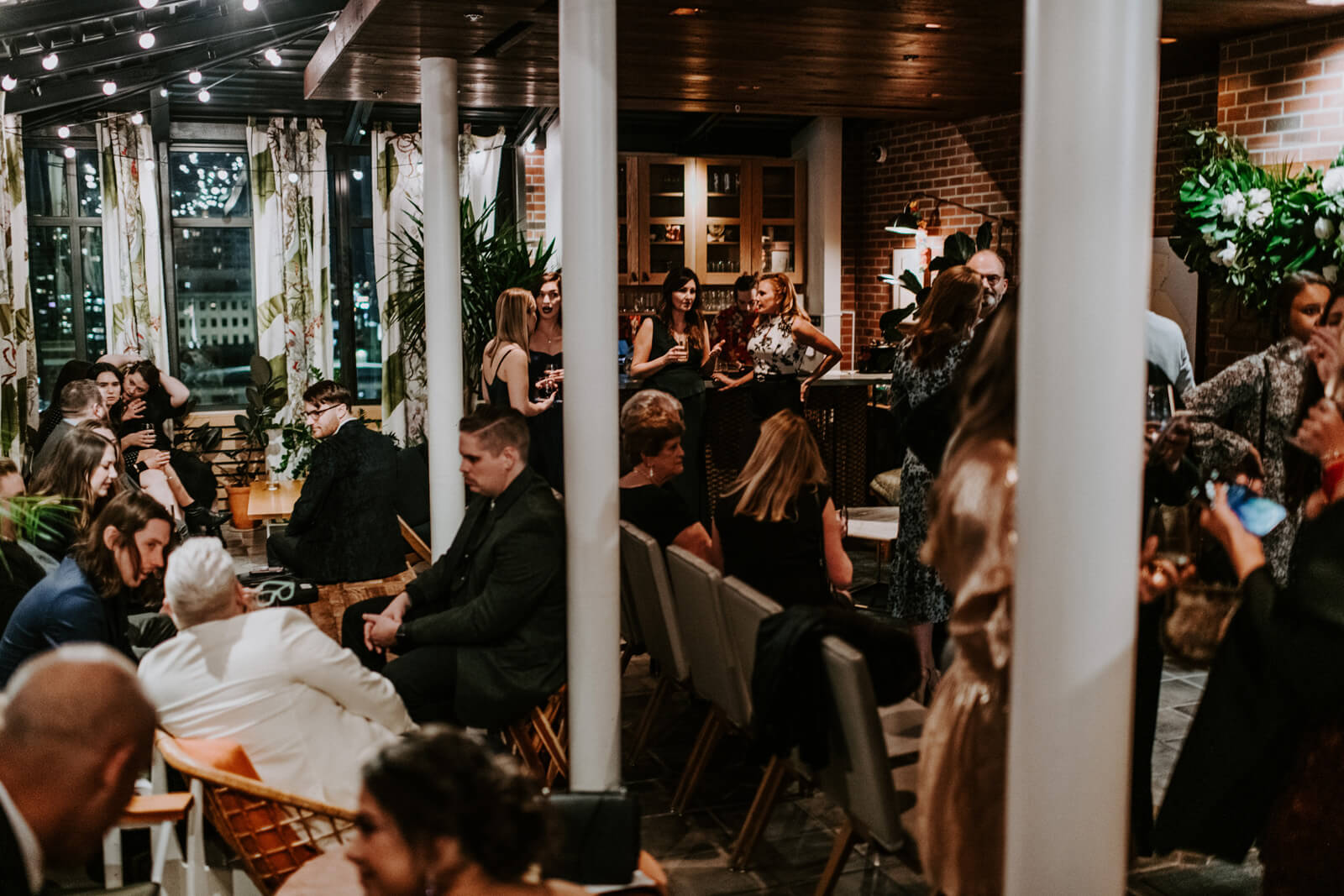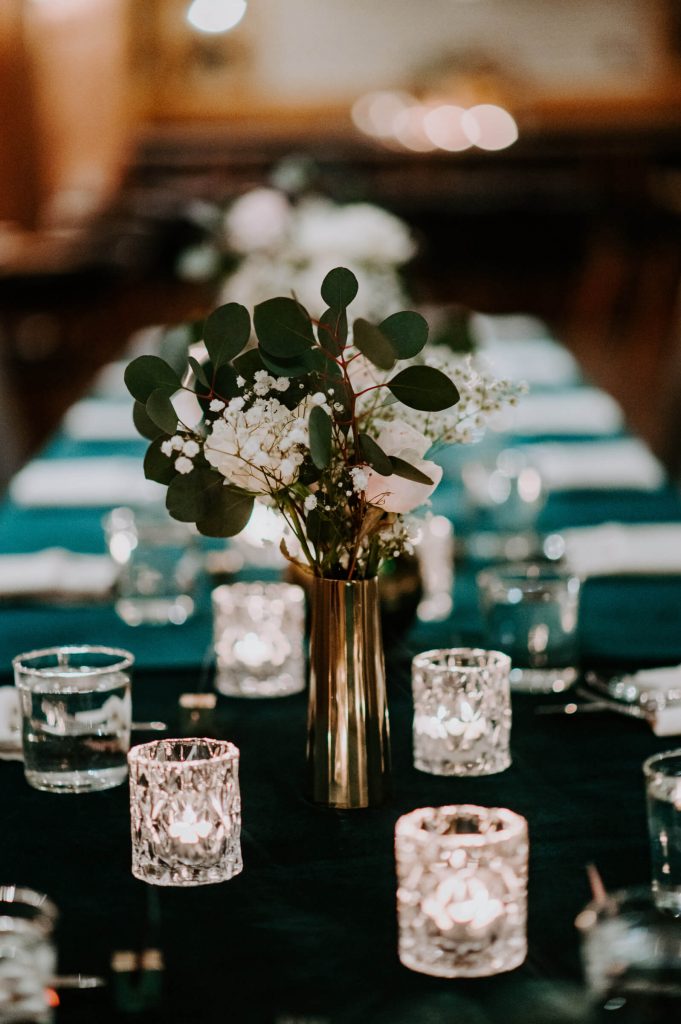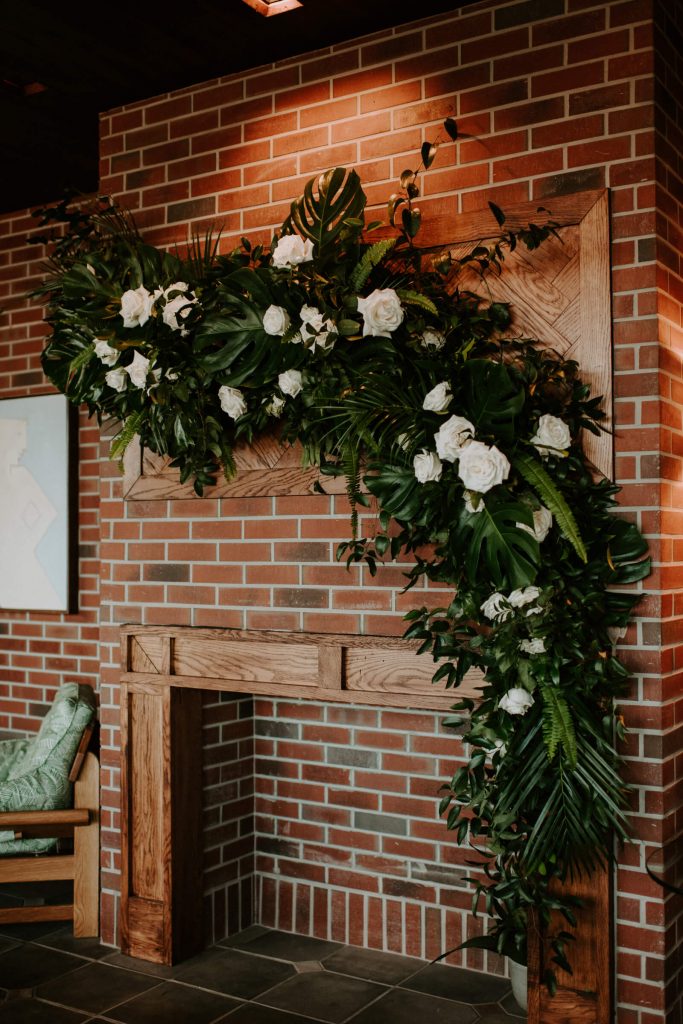 Most Unexpected Event On Your Wedding Day Luckily for us, the day went pretty much exactly as planned and expected! The only unexpected thing was a positive, which was how nice the weather was outside for late January. We were able to comfortably take a lot of photos outside.
Piece of Advice Do whatever you want—it's your day. Do it as small or as big or as different as you want, and don't listen to people who might be raining on your parade. And try to have fun planning, you'll miss it when it's over.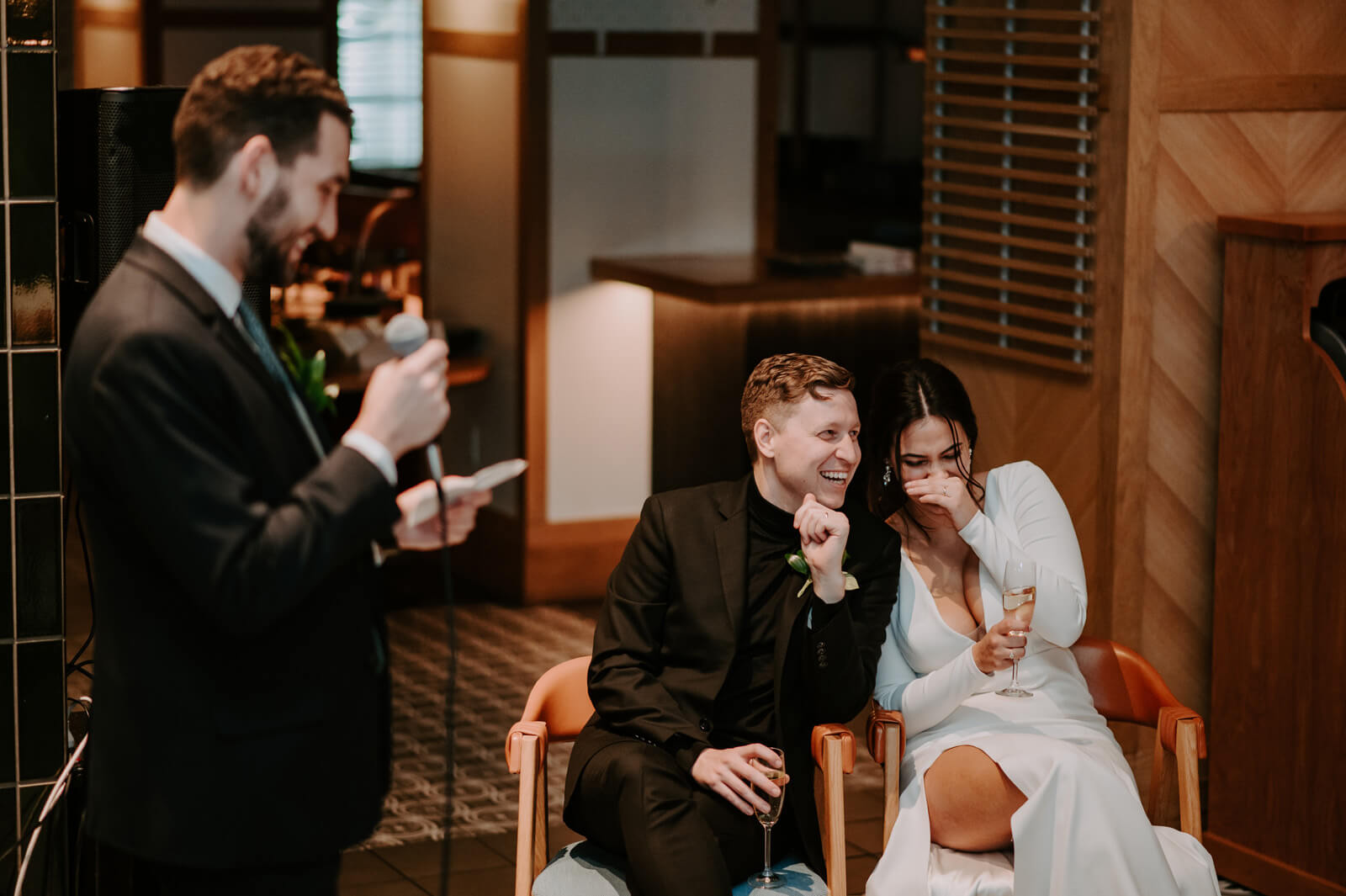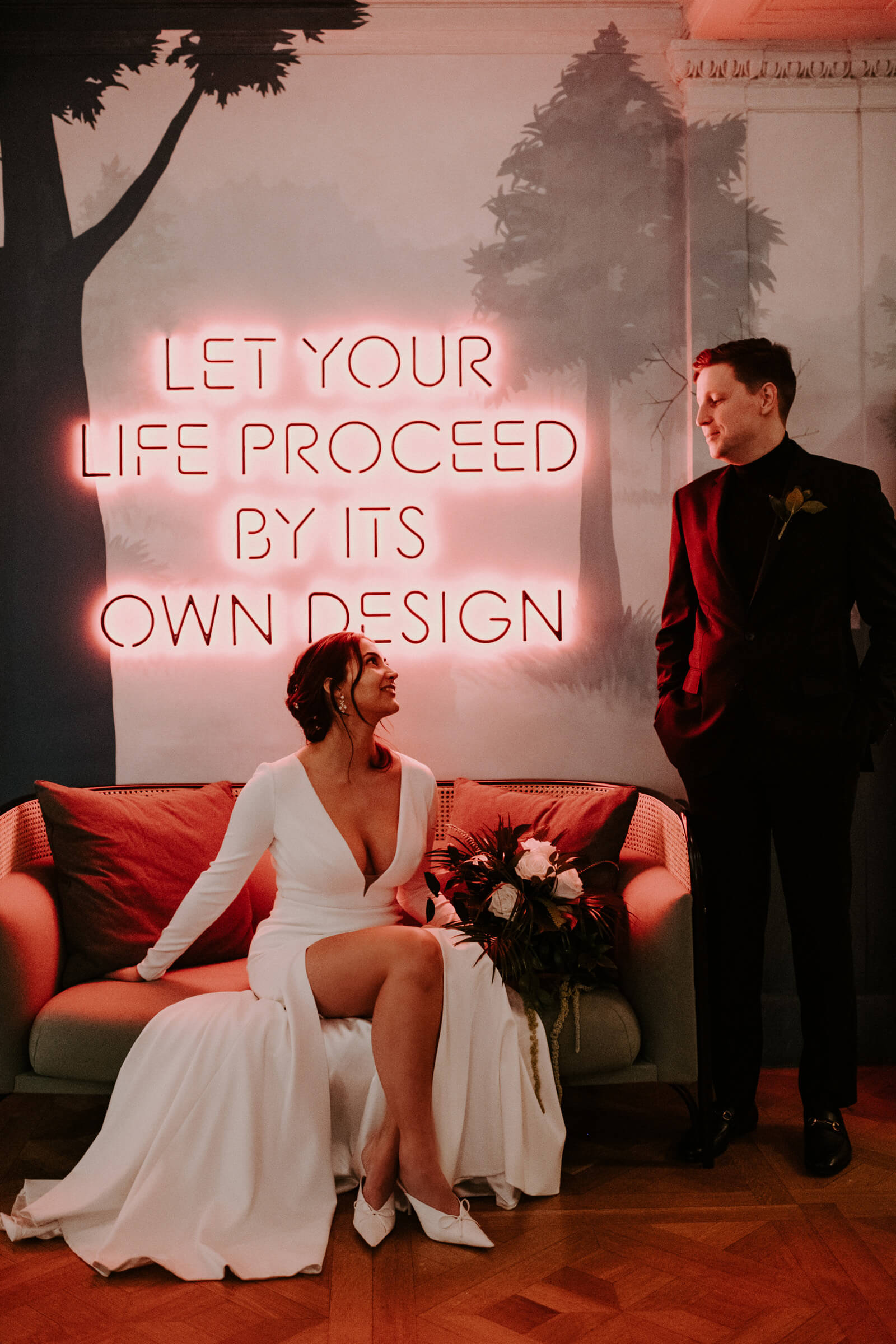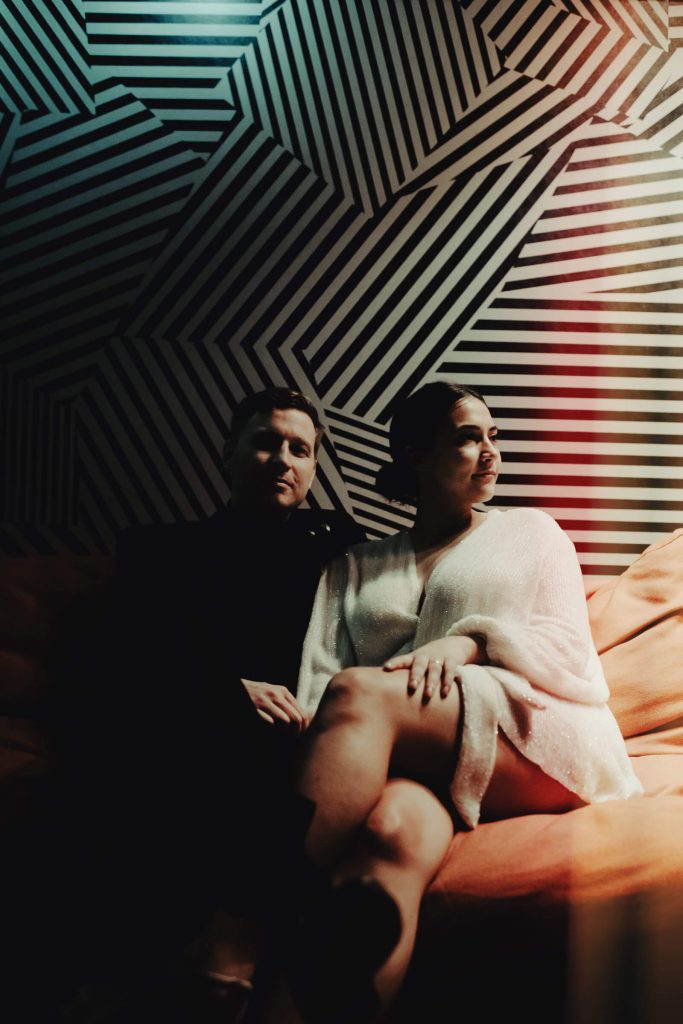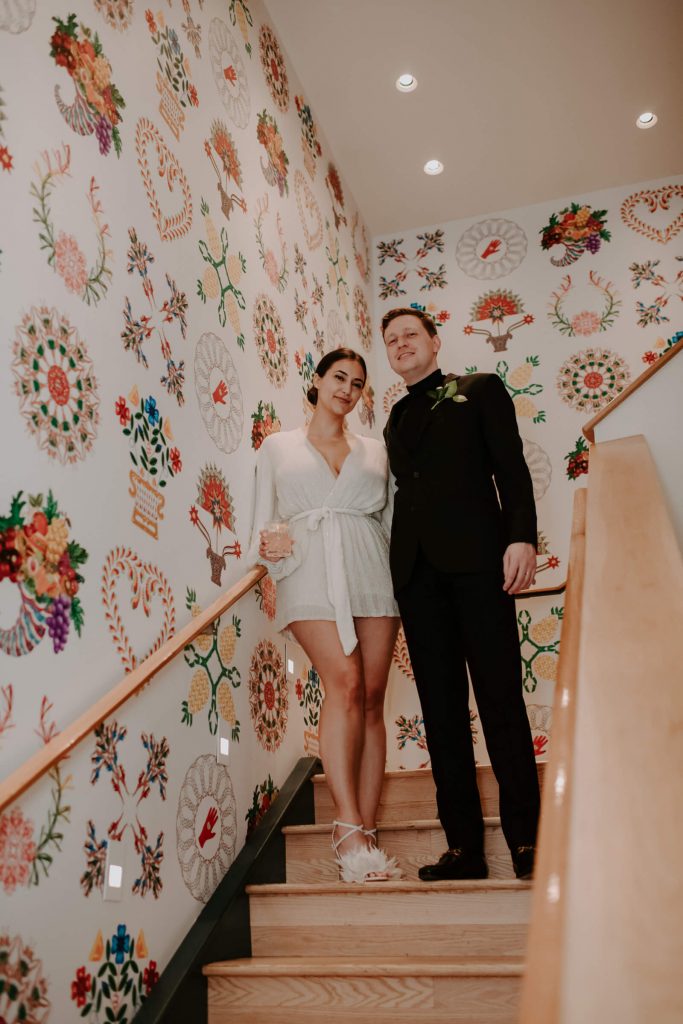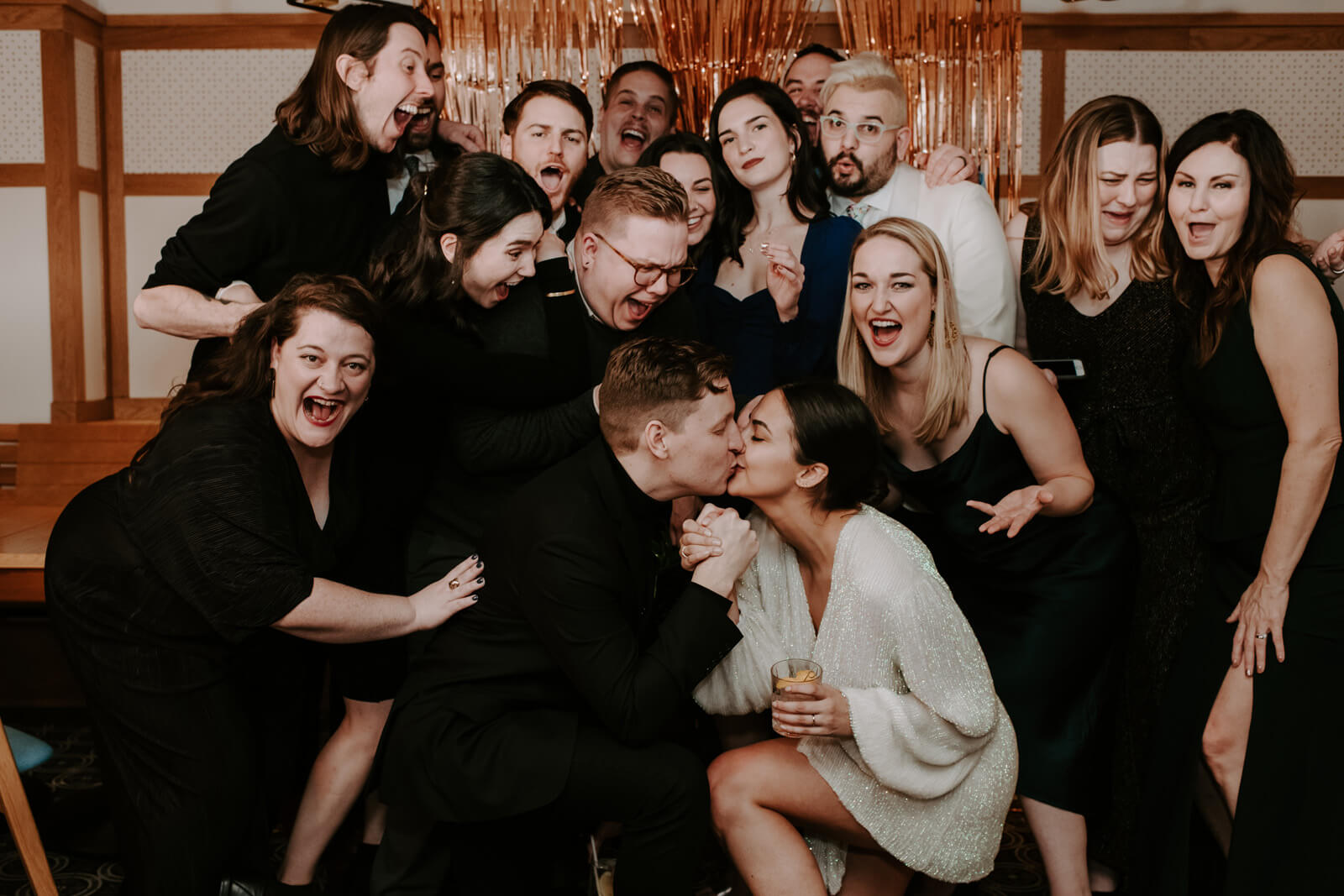 Beauty Makeup by the bride. Hair by Jenna D'Anna, the bride's sister Cake A Fraisier cake with fresh berries from Patisserie Poupon Caterer Hotel Revival Floral Design Flowers & Fancies and Trader Joe's Groom J. Crew Honeymoon Still pending due to Covid, but the plan is to do a leisurely road trip around Ireland and Northern Ireland. His (and now my) last name is Derry, which is a city in Northern Ireland, so it seems fitting. Invitations Megan Derry, the groom's sister. Printed using Moo. Location Hotel Revival (ceremony in the Garden Room and reception in the B-Side Bar and Karaoke Rooms) Music Cameron Birdsall aka DJ Boatss Officiant Emilee Woodfin, friend Photographer Wild June Photography Wedding Dress Jenny Yoo gown bought on Amazon for ceremony (with quite a bit of alterations); Retrofete for reception