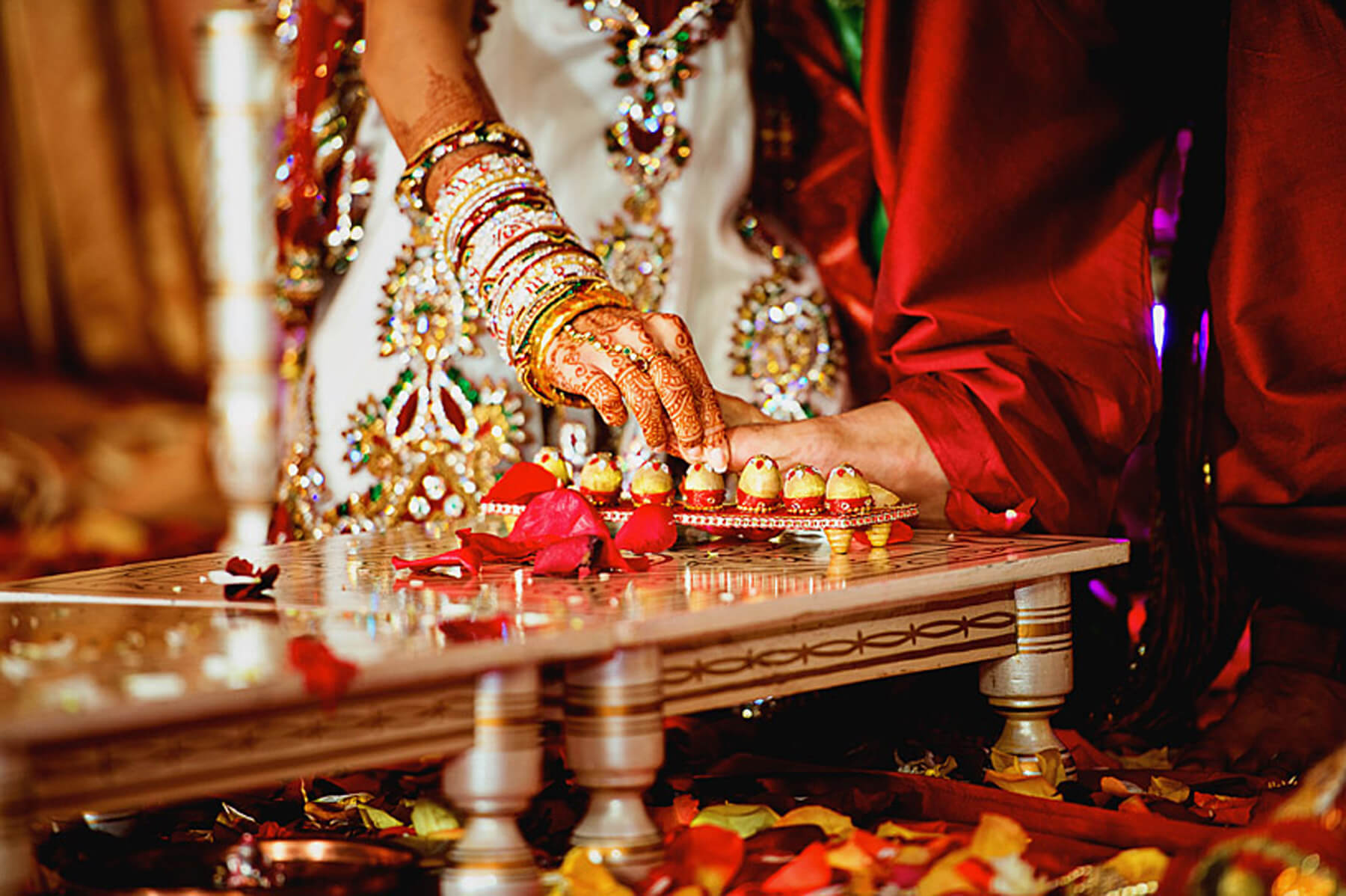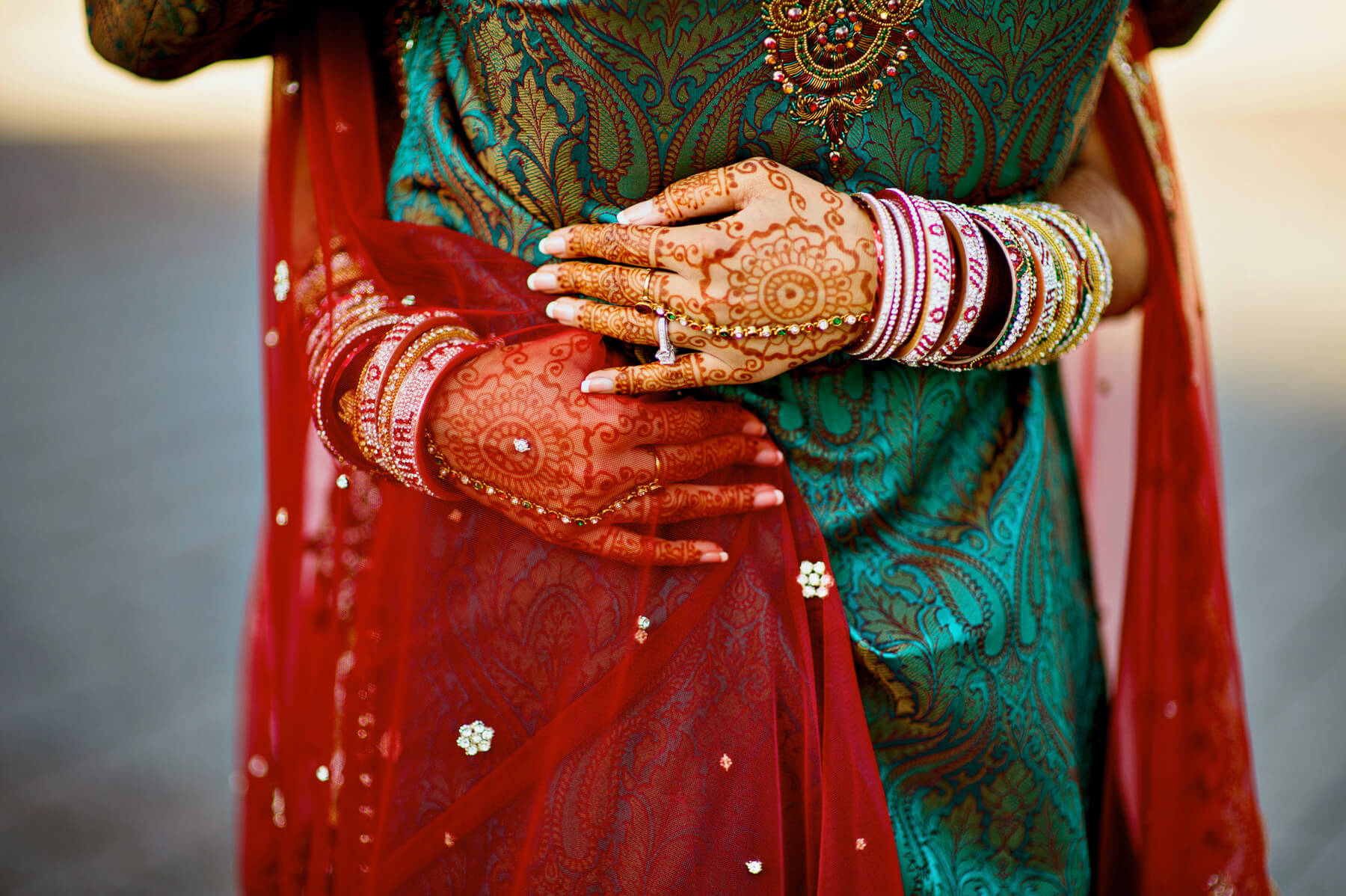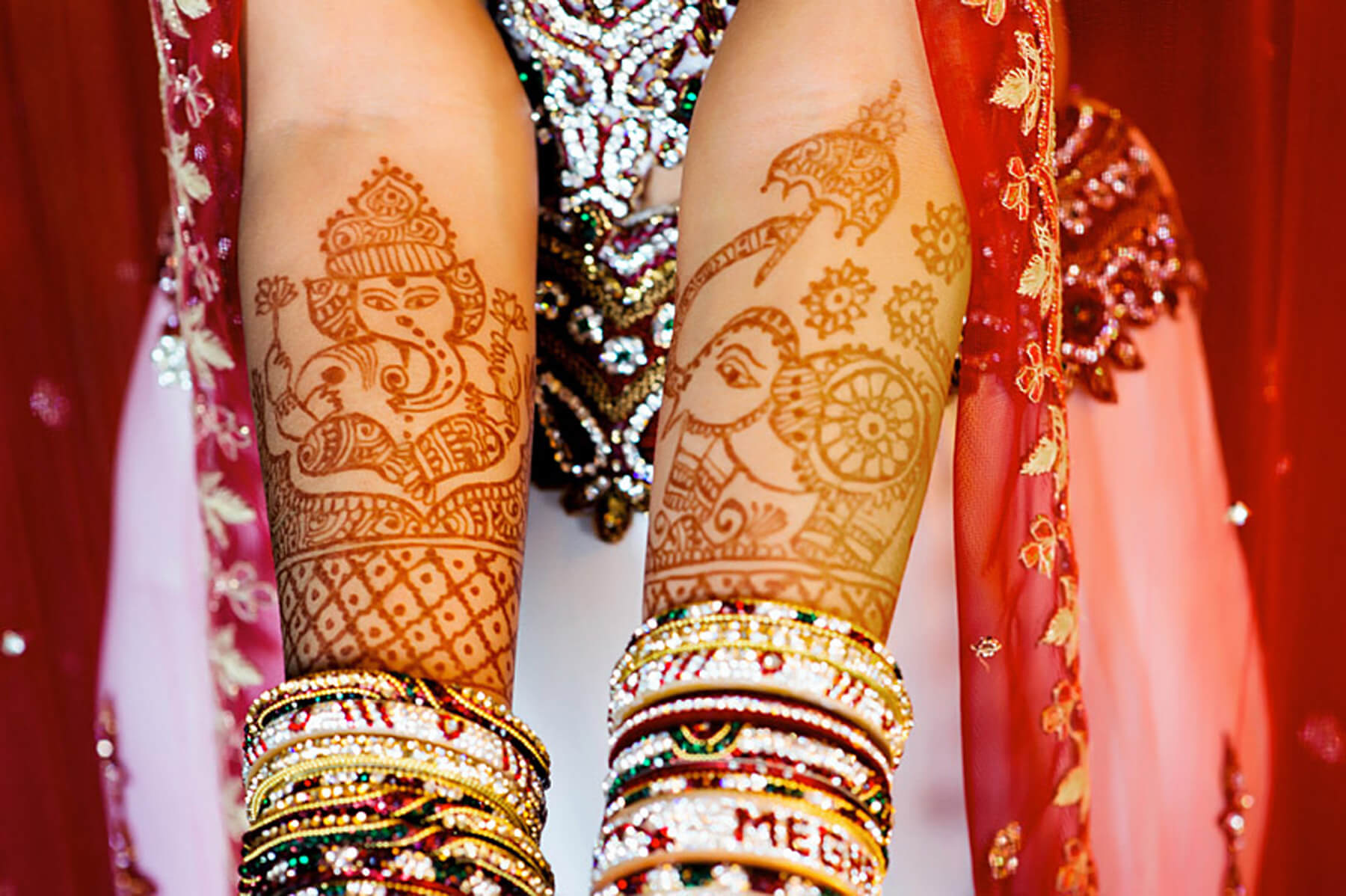 Occupations Megha is a student getting her second master's degree;  Krupal is a civil engineer.
Number of Attendees We invited over 1000 people to the wedding and about 950 people came to our wedding. We had a three-day traditional Indian wedding.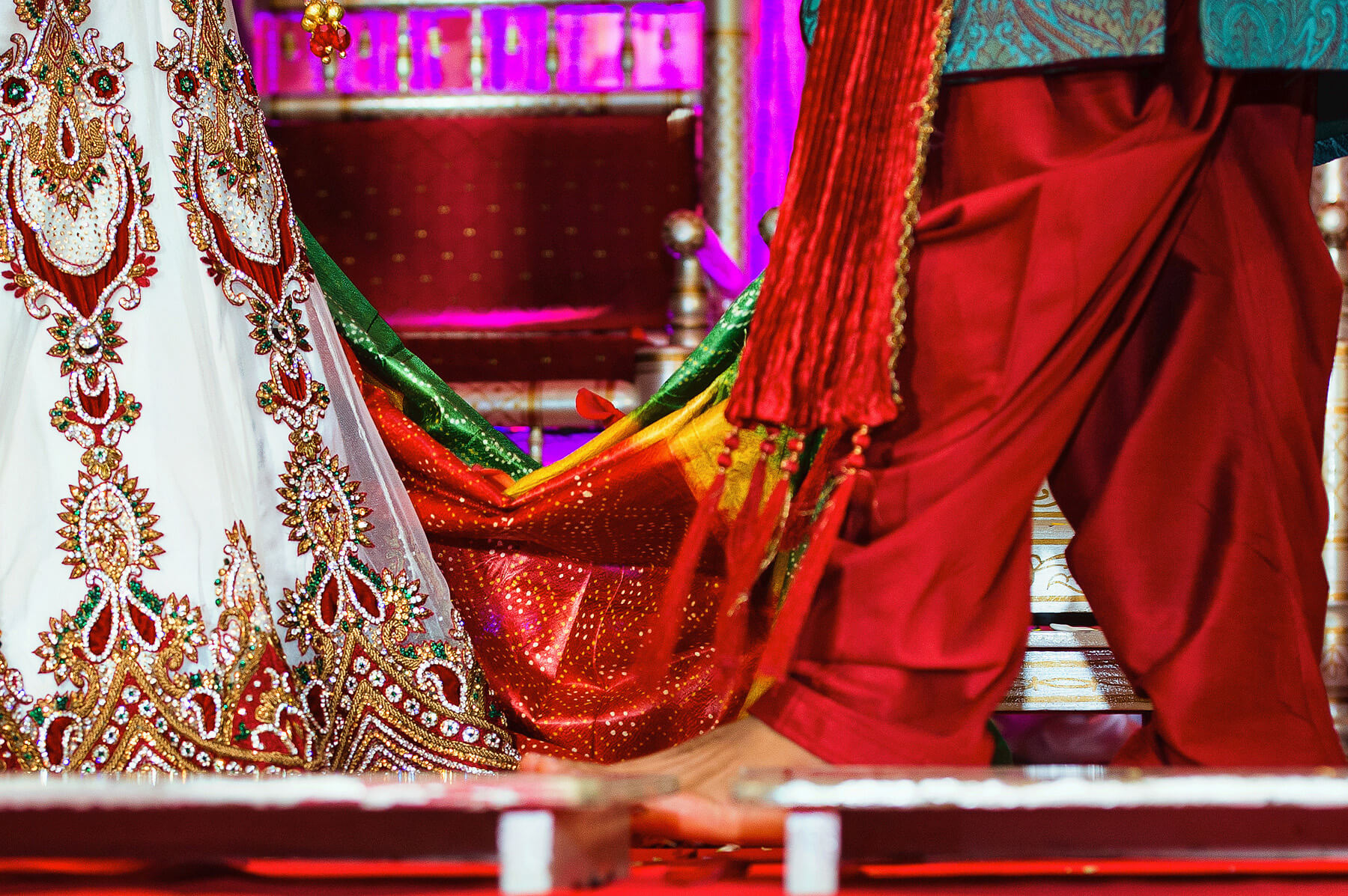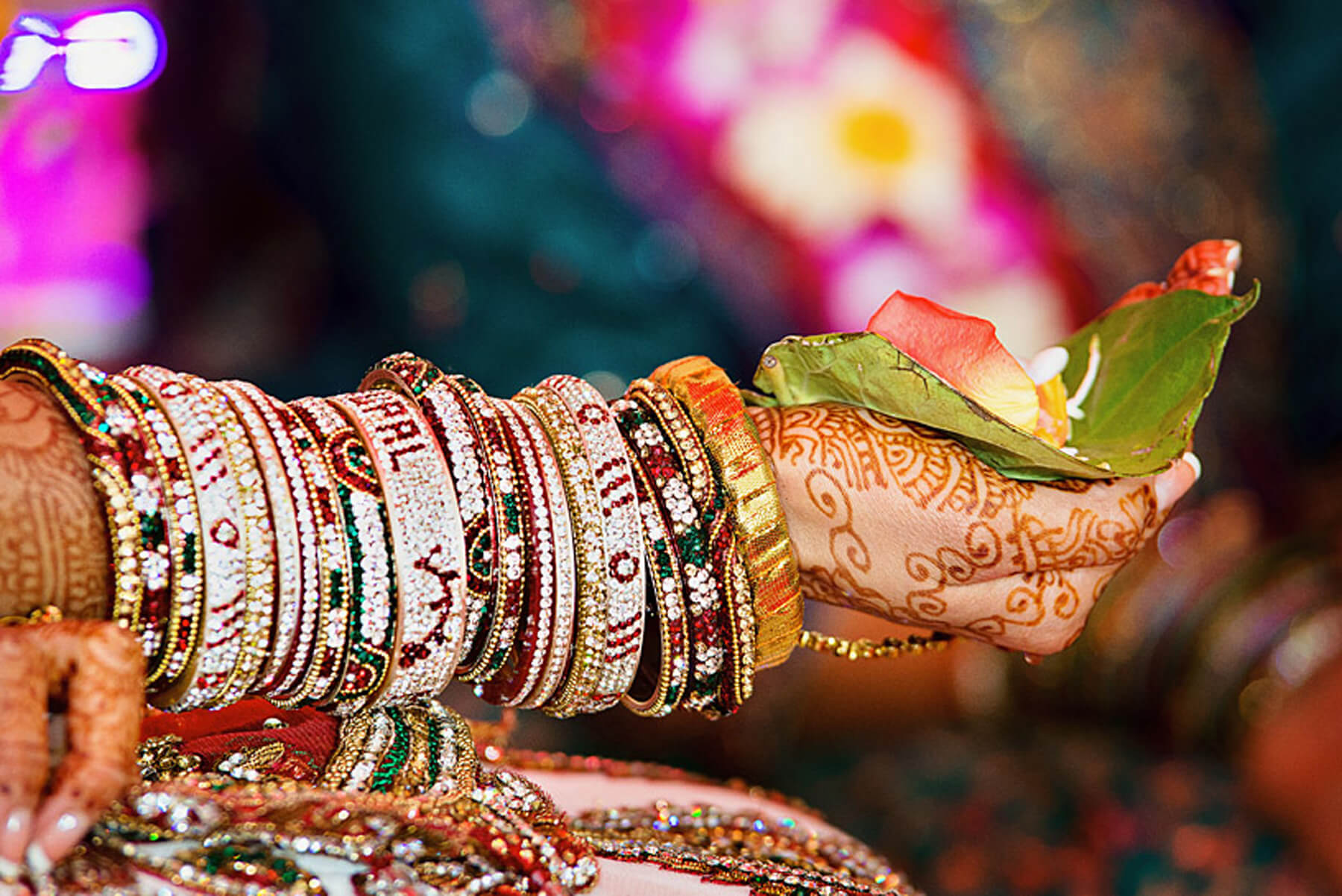 How You Met We actually met through some mutual friends in college.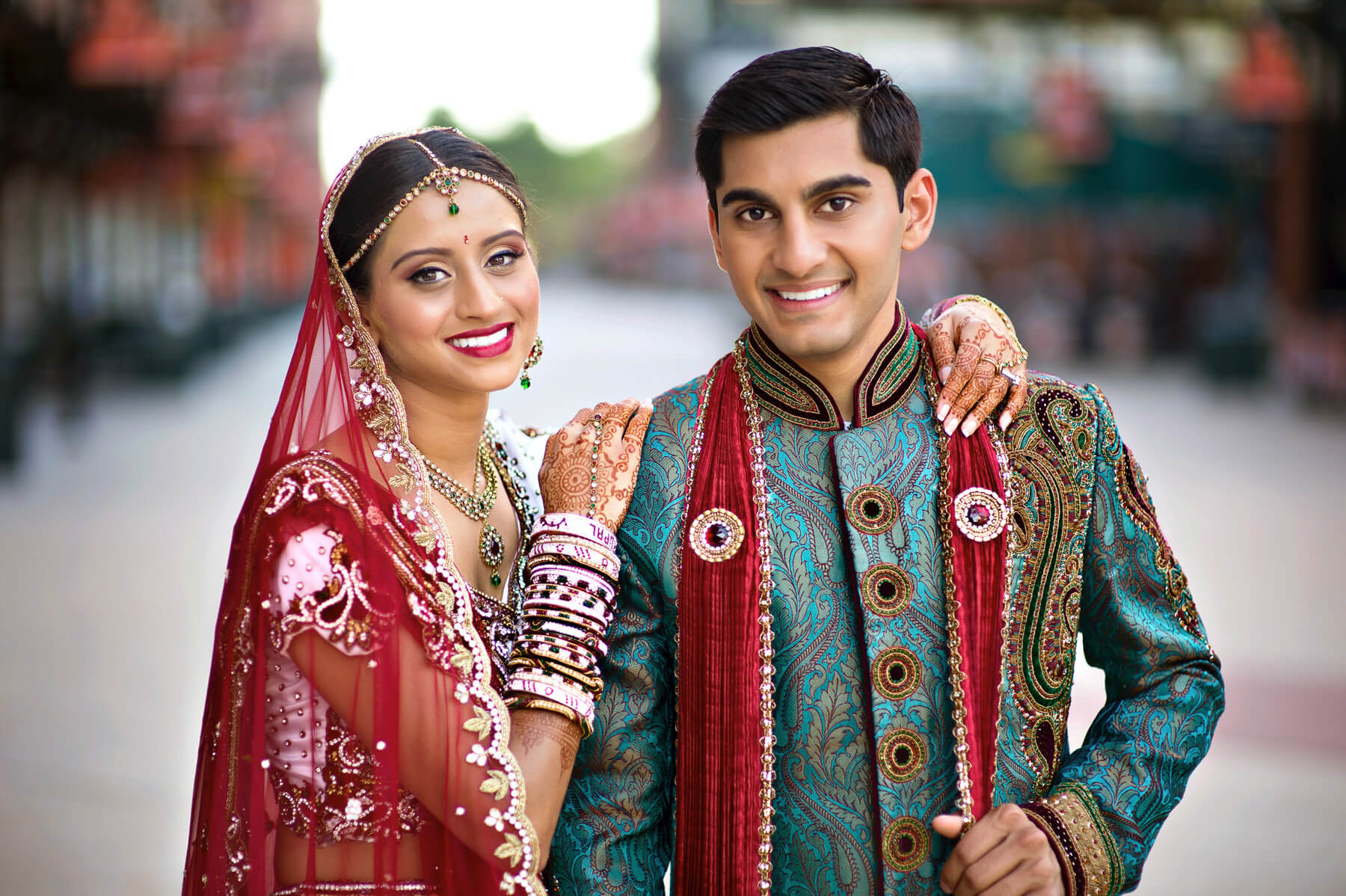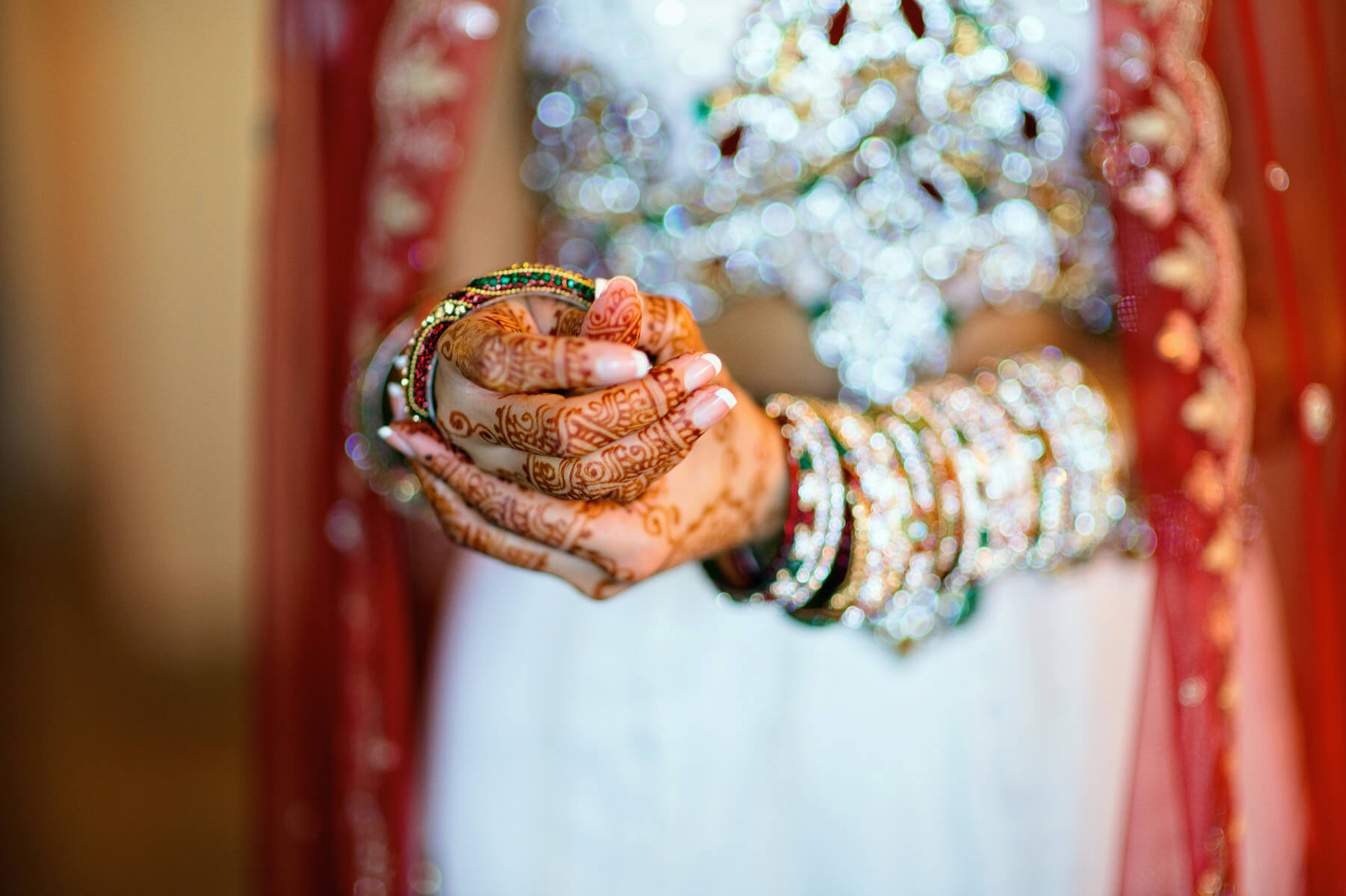 The Engagement Every year, Krupal takes me to the Tidal Basin in Washington to see the Cherry Blossom Festival.  On June 16, 2012, Krupal took me to DC to "meet up with some of our friends."  We just happened to park near the Tidal Basin where a nice picnic had conveniently been set up for us.  I had a hunch that something weird was happening, but I still went along with everything. Eventually we got up to take a walk where he got down on his knee and proposed.  Now, every year when we go see the cherry blossoms, I think of the proposal each time we are near the proposal spot.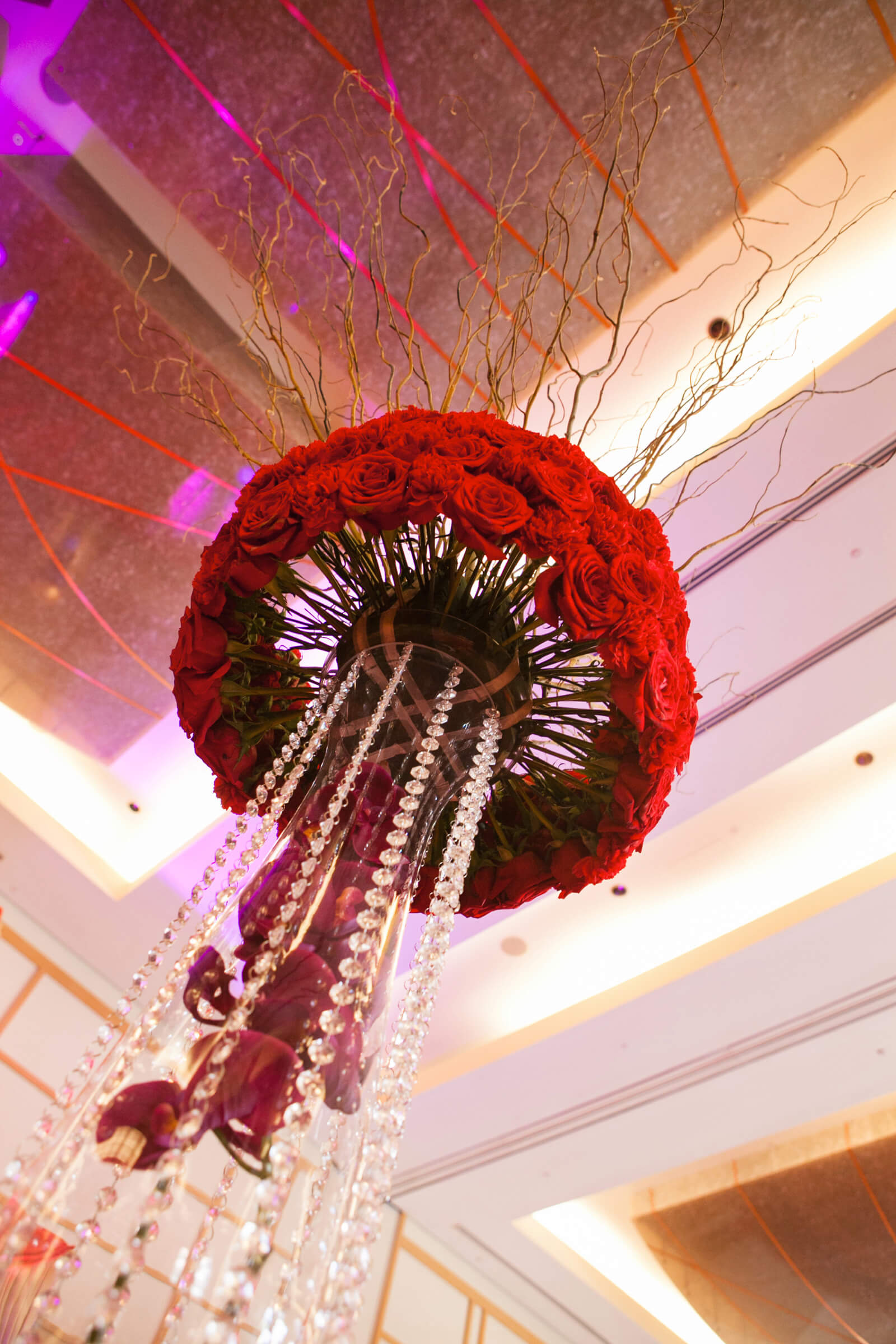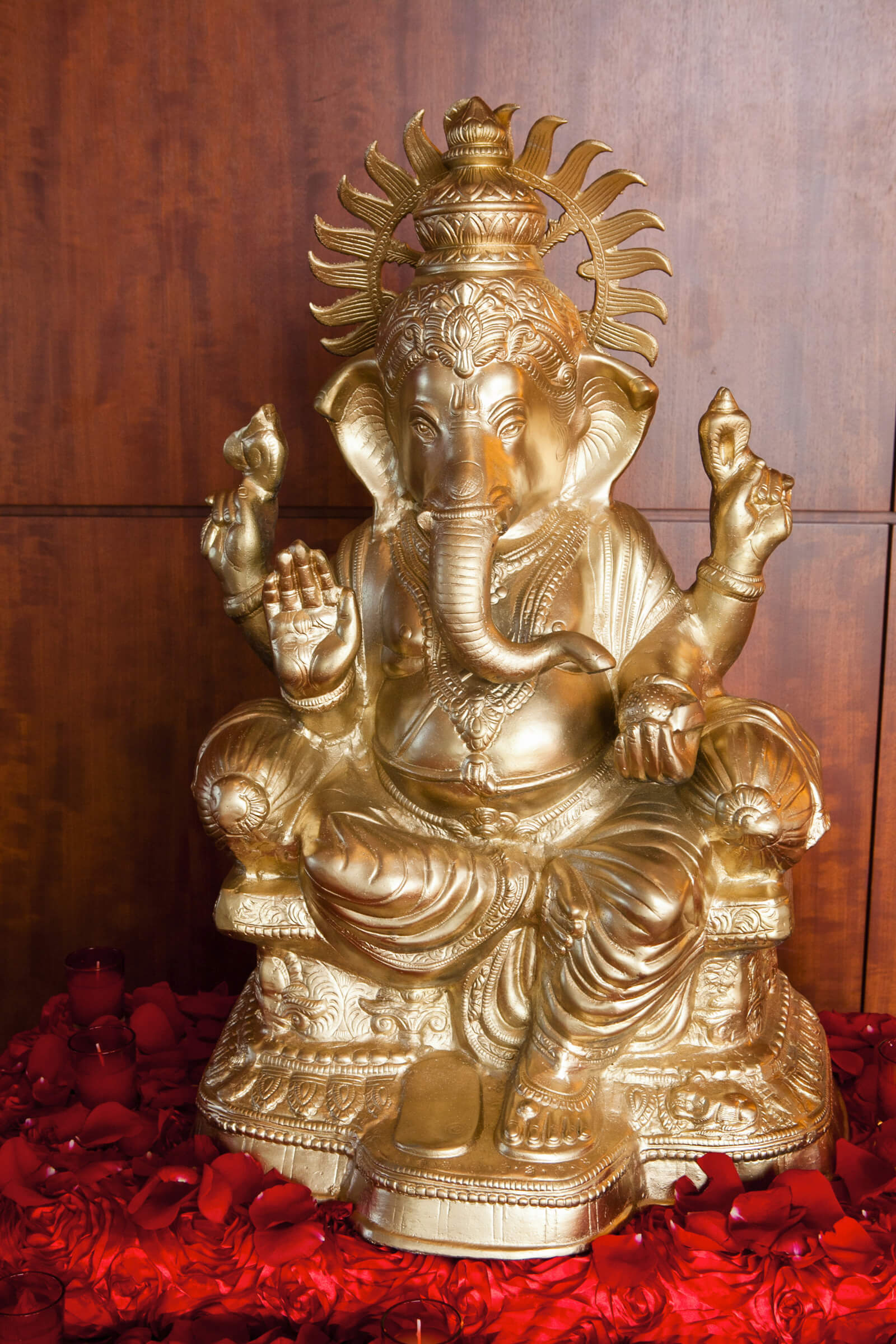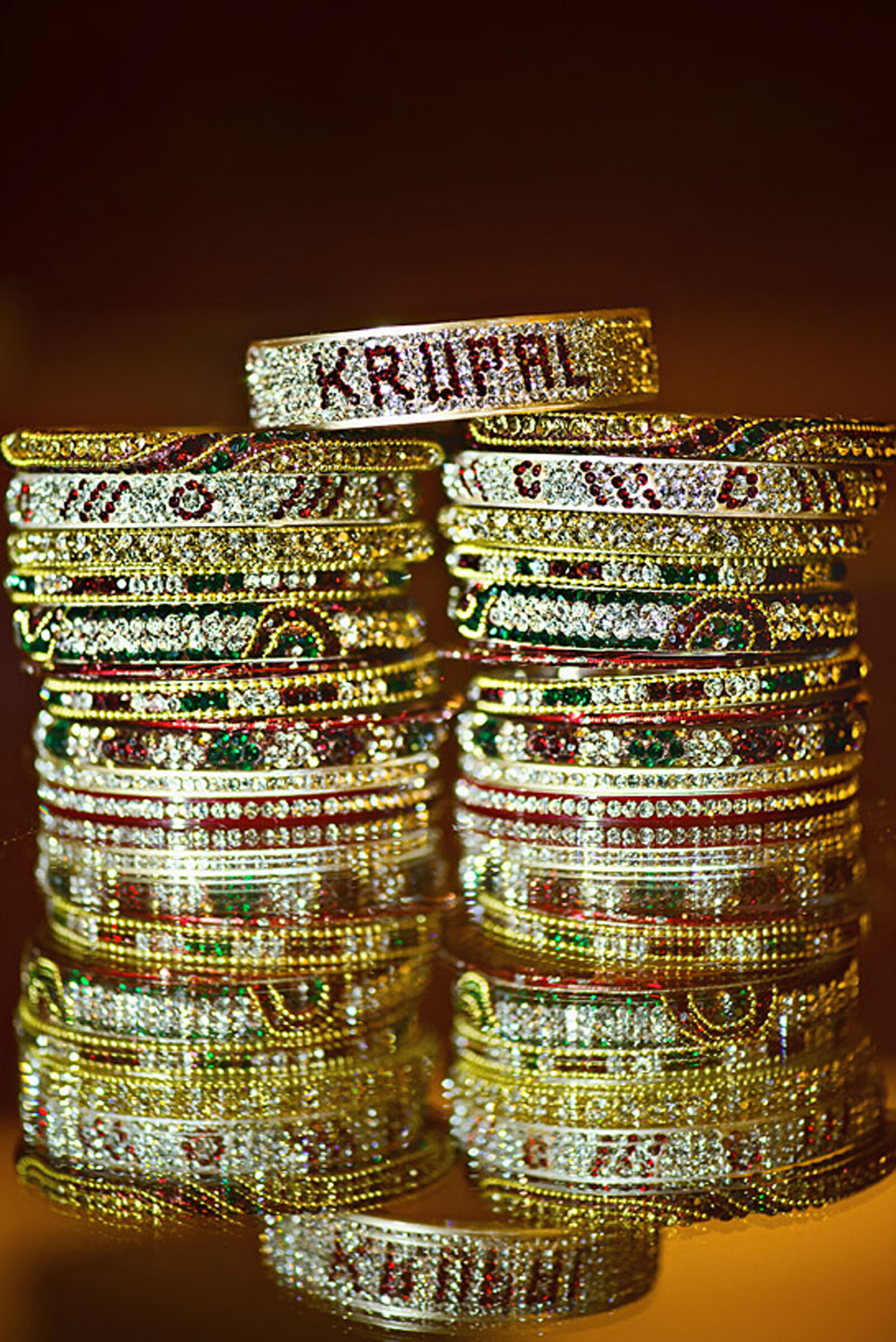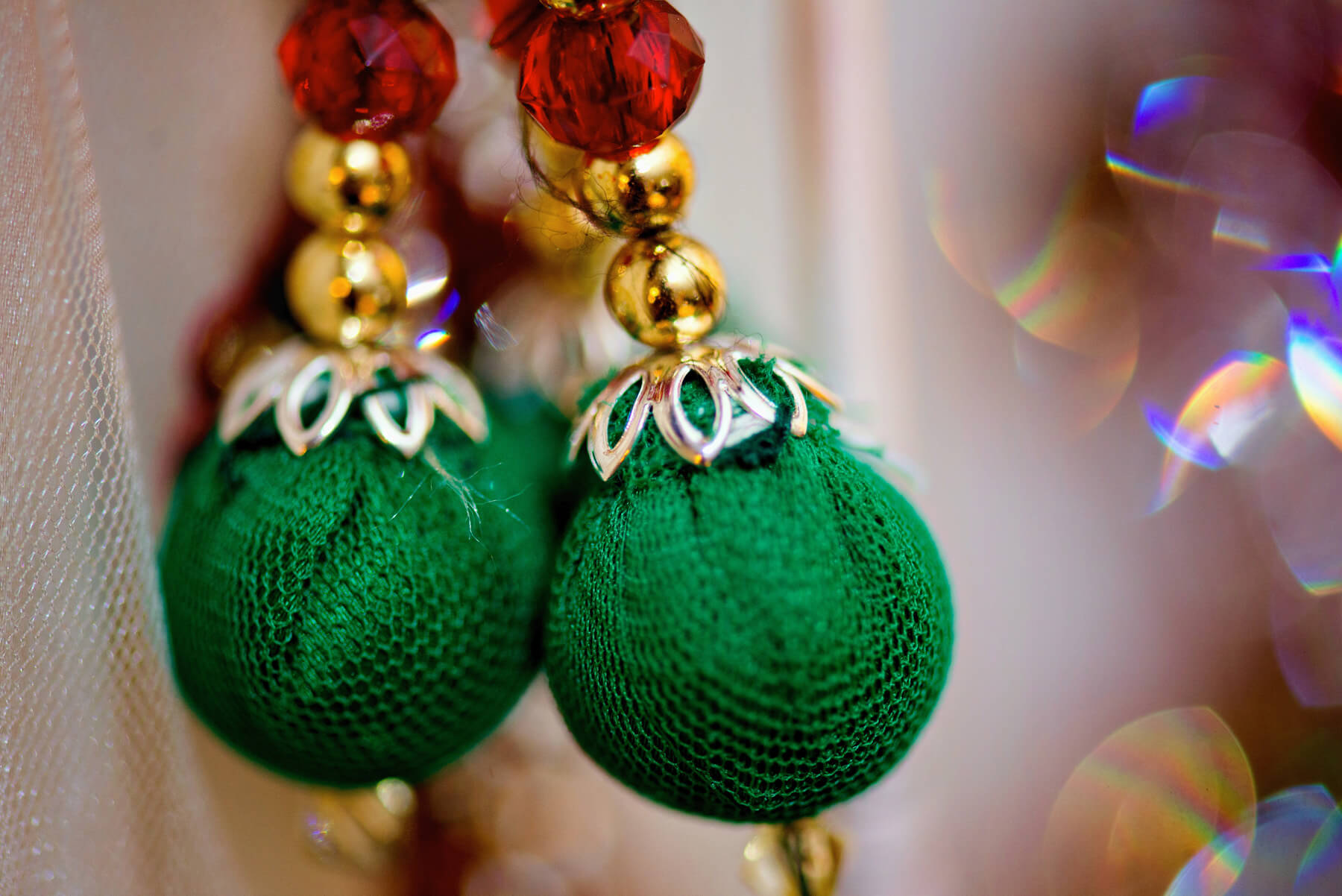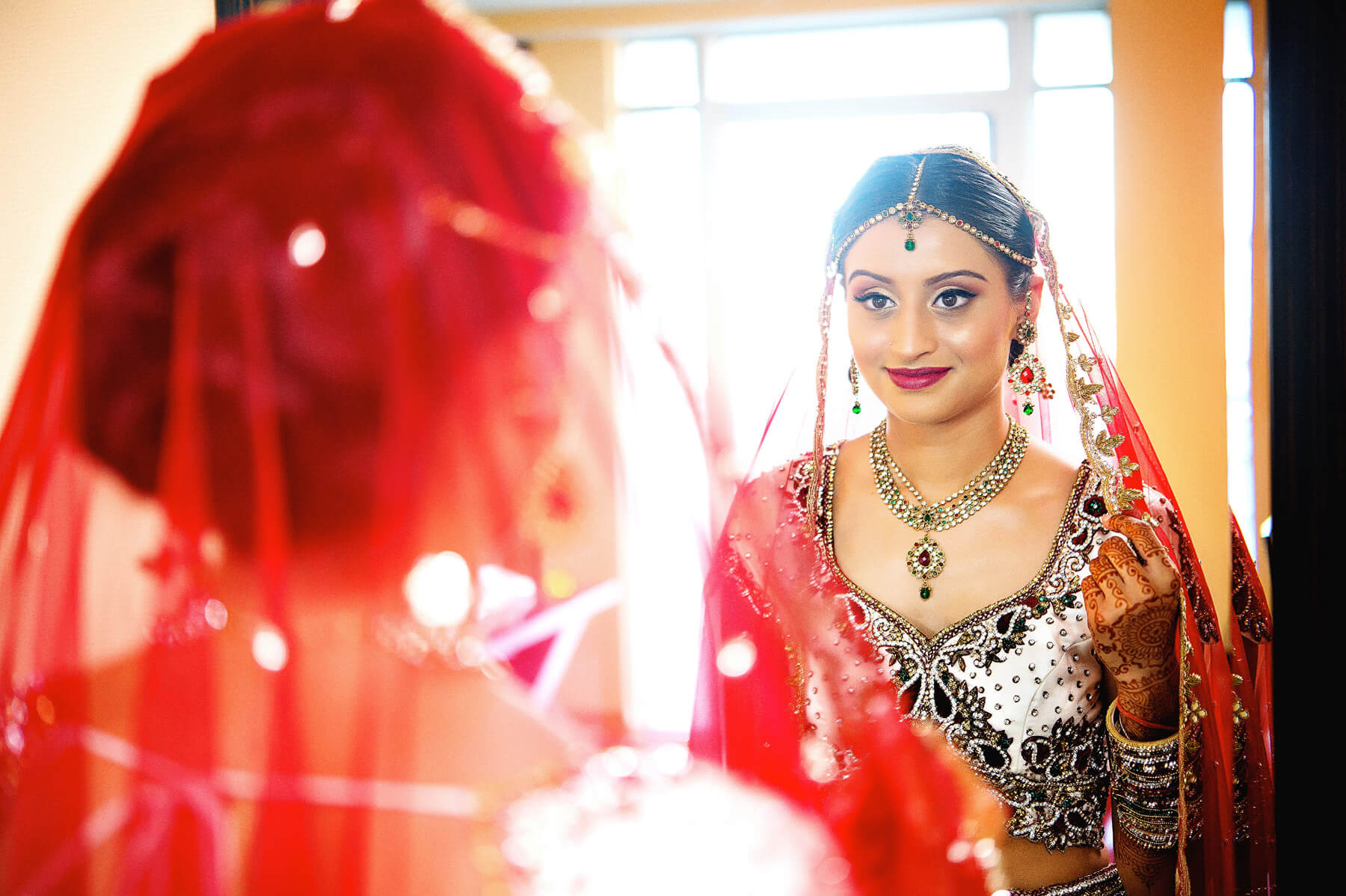 Wedding Design Inspiration After attending so many Indian weddings, we knew we wanted to have a traditional Indian wedding with a modern reception. We used the Internet a lot to get ideas for centerpieces, colors, etc.
What was unique and special about your wedding The sheer number of guests that attended the wedding made our day pretty special. Also, we were allowed to close down one of the streets in downtown Baltimore so that we could have an amazing baraat procession (groom's wedding procession).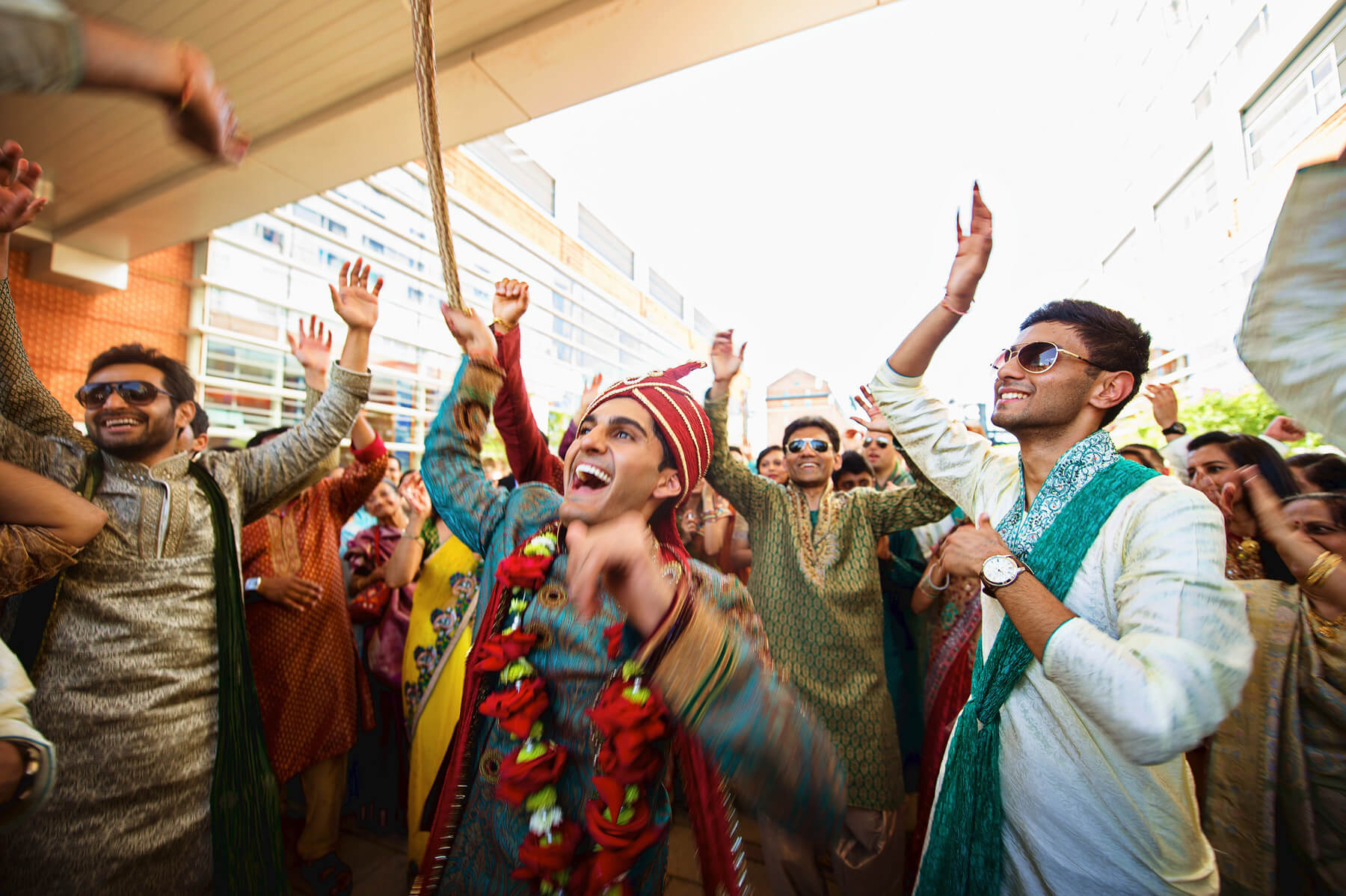 Favorite Details One of my favorite details of the wedding was how well our bridal party ended up matching and how well the outfits we bought them from India fit everyone perfectly.
Most unexpected event on the day of the wedding When Krupal got up in the middle of our reception and joined a flash mob of 60 plus friends and family,  I really didn't expect that!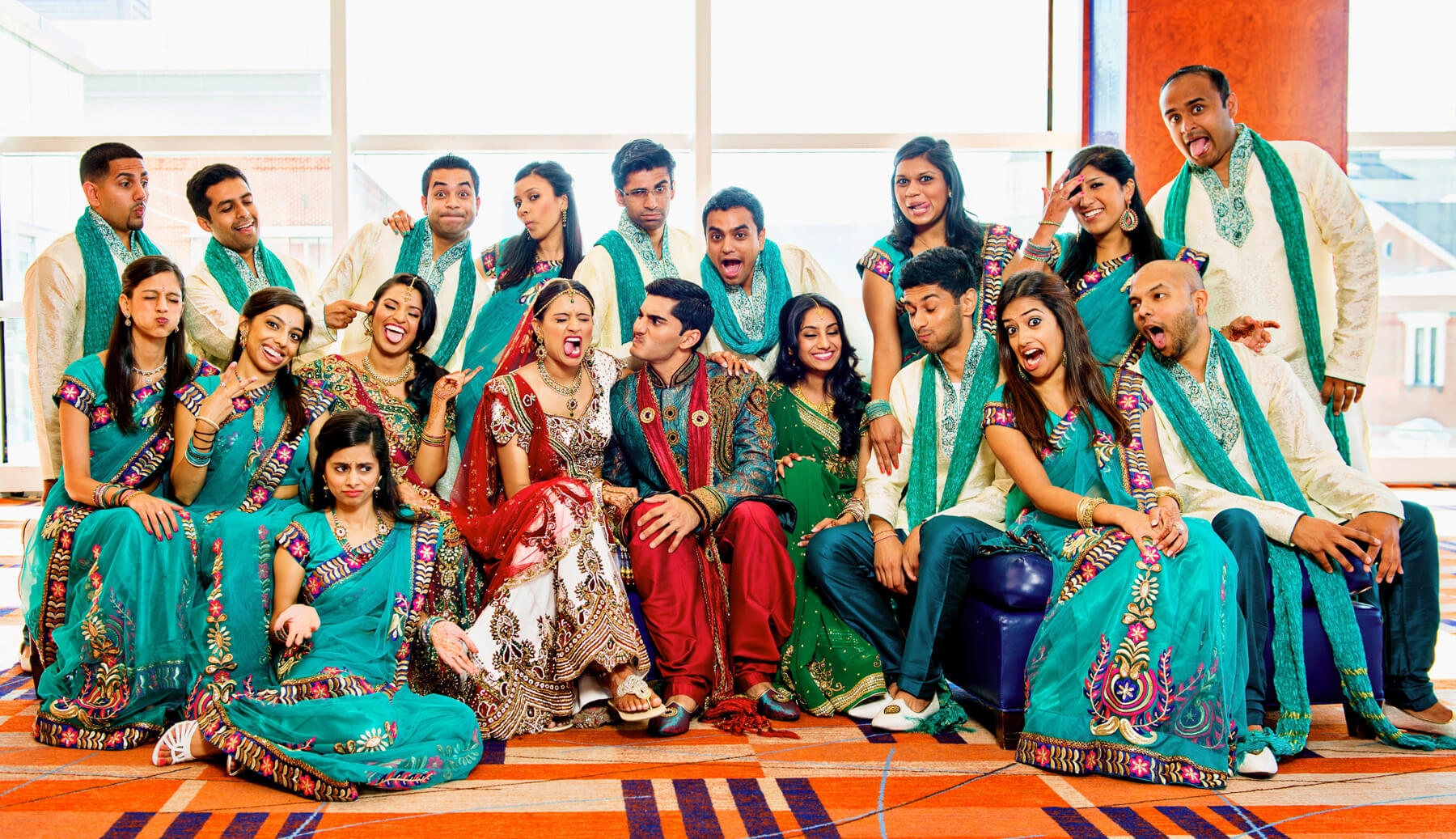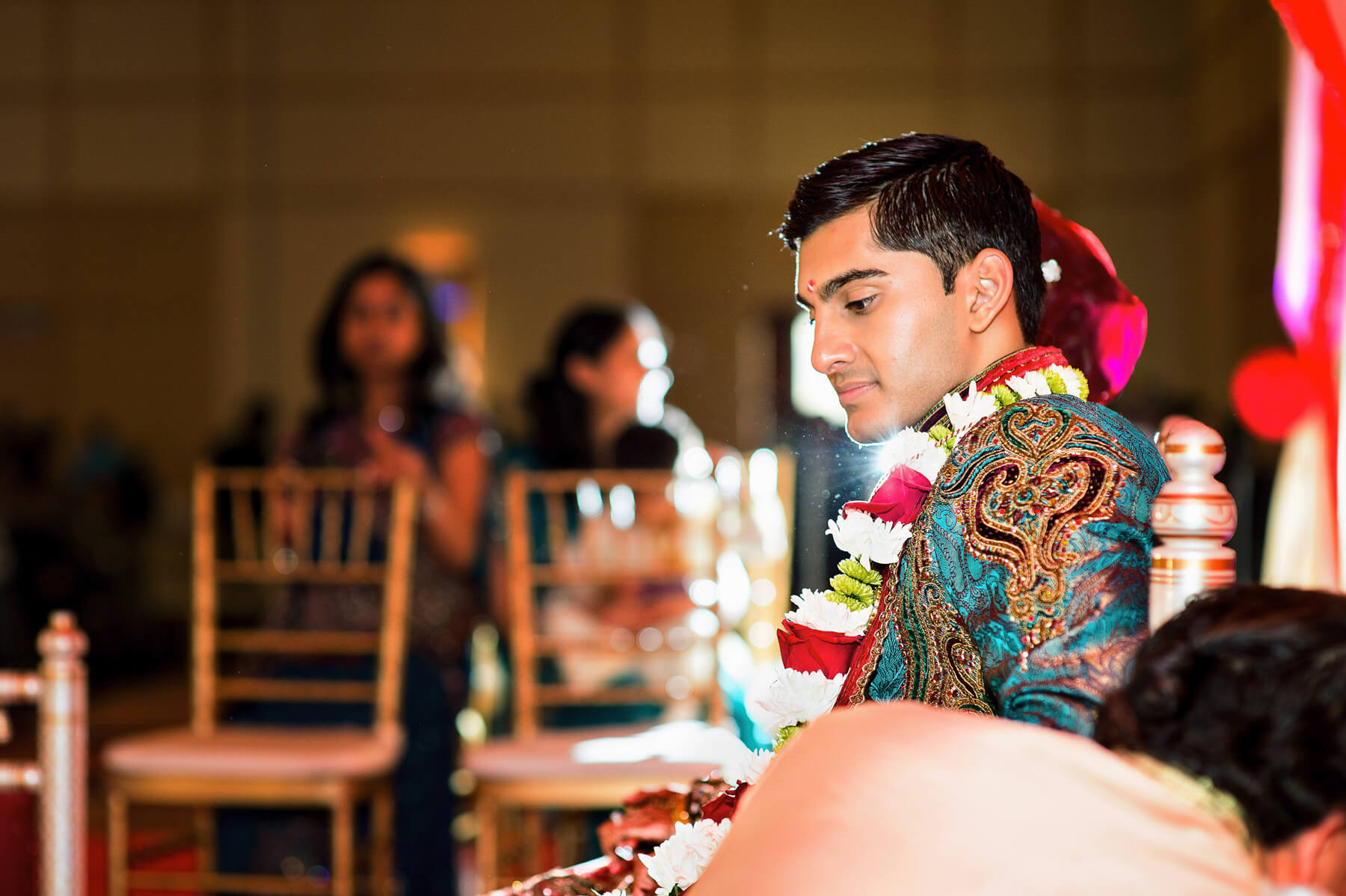 Piece of advice Try and stay calm and stress-free during your wedding- I guarantee you will enjoy it more.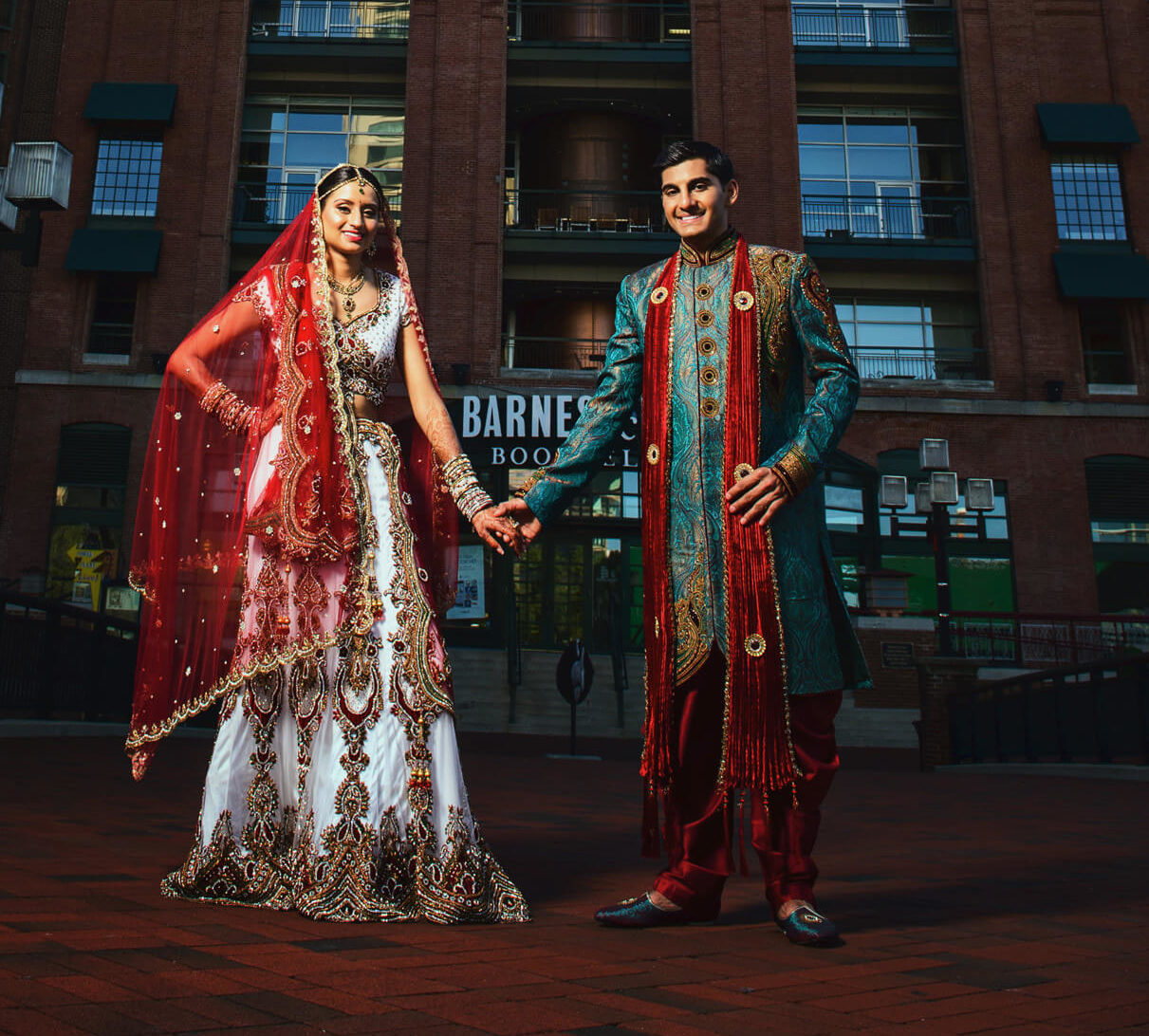 Bridesmaids attire From Surat, India Cake SugarBakers Caterer Rasoi from Edison, NJ Decorator The Design House, Long Island, NY Groom attire Showroom "Jade Blue" (in Surat, India) & Anand, India Hair & Make-up Limelight Beauty Artists, in Arlington, VA Honeymoon destination Cabo San Lucas, Mexico Invitations Ordered from India Location Baltimore Hilton Music Raaz Entertainment from Edison, NJ Officiant The Priest was from The Mangal Mandir Temple in Silver Spring, MD Wedding Dress Showroom: "Paris" in Surat, India Wedding Planner Project Bride DC