Occupations Lindsay works in pharmaceutical sales; Behrang is an infrastructure engineer
Wedding date September 30, 2017 
Number of Attendees 160
Number of Attendants Seven total including three bridesmaids and four groomsmen.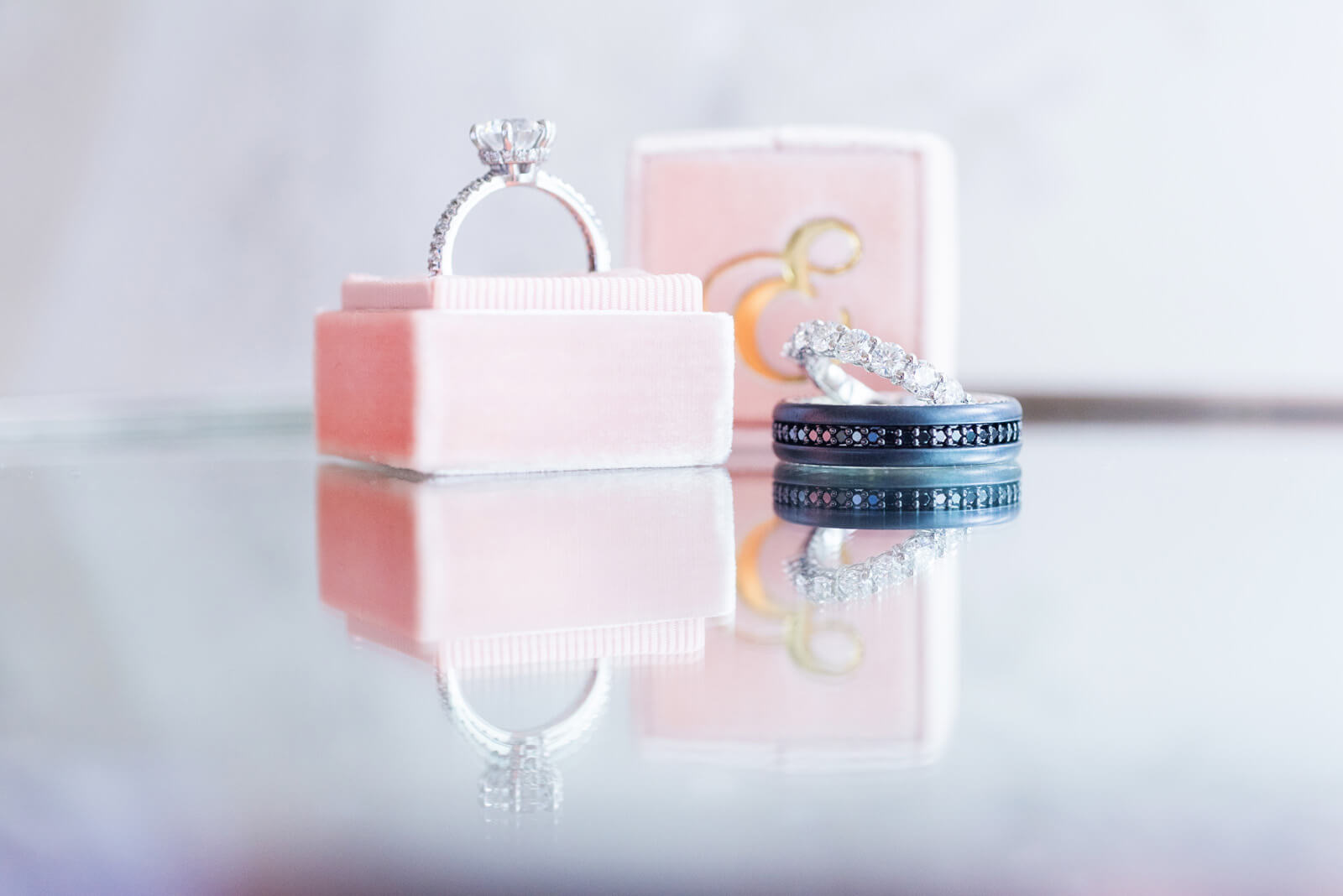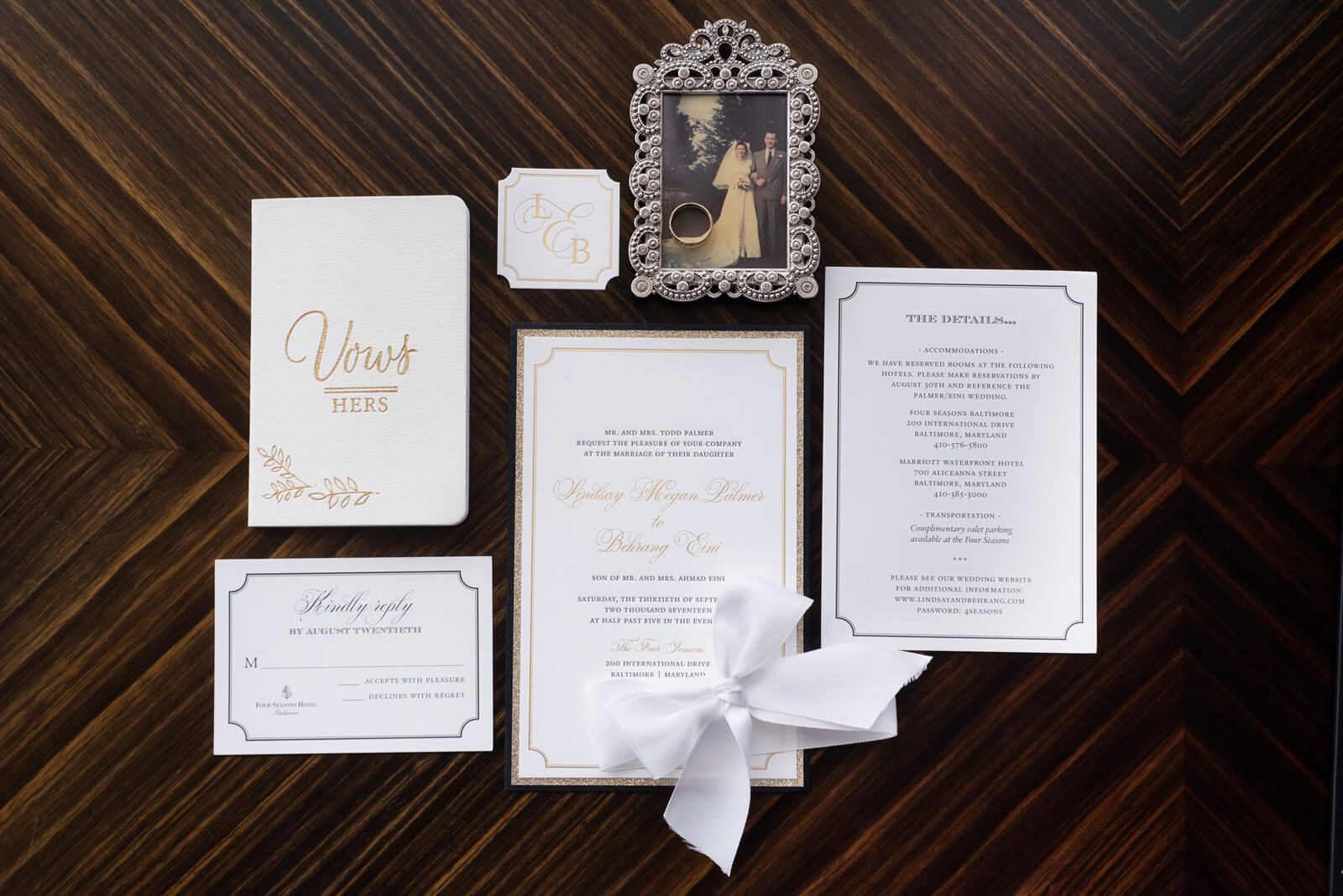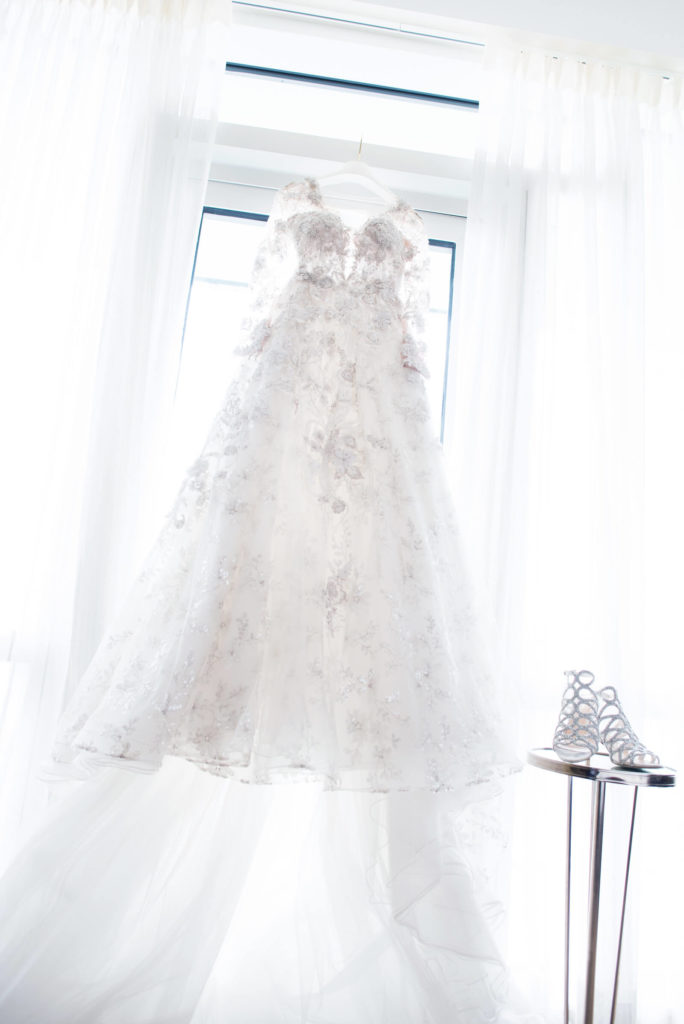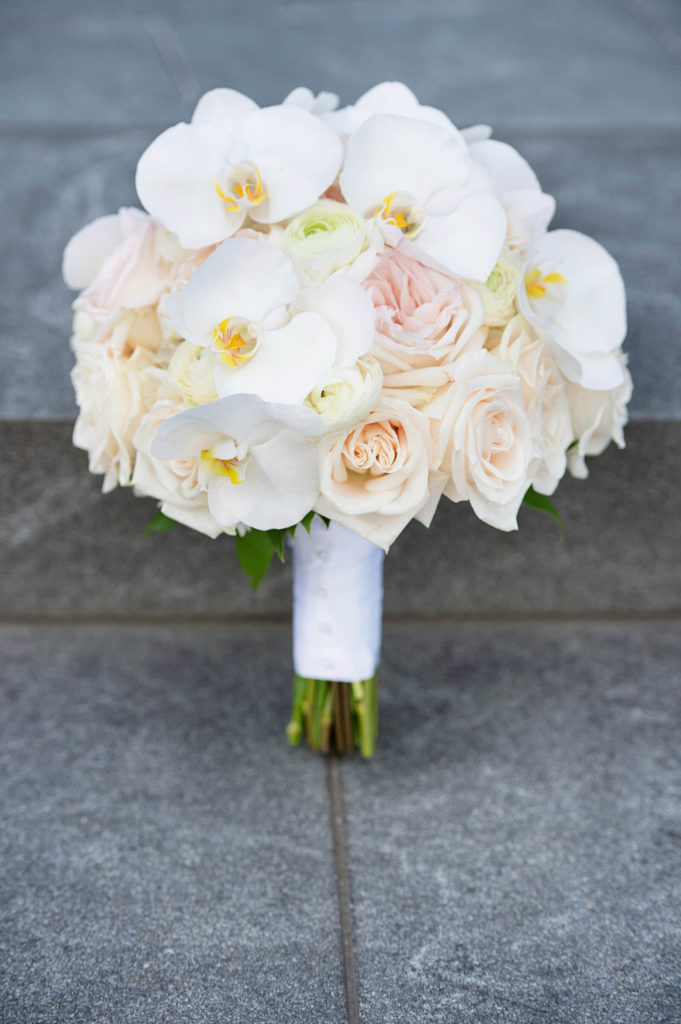 How You Met We met years ago on Memorial Day Weekend at the infamous Seacrets in Ocean City.
Behrang and his friend were at the bar talking right in front of my friend and I and then they both turned around and started talking to us. We were having a good conversation and hit it off instantly, but my friend pulled me away before I was able to give him my number. I remember feeling instant regret, thinking I can't believe I might never get to see this guy again. I knew the chances of running into him again, on a packed holiday weekend, were slim. Fortunately, the universe had different plans and we ran into each other as we both were walking out of Seacrets at the exact same time.
The night ended with a walk on the beach, and the rest is history.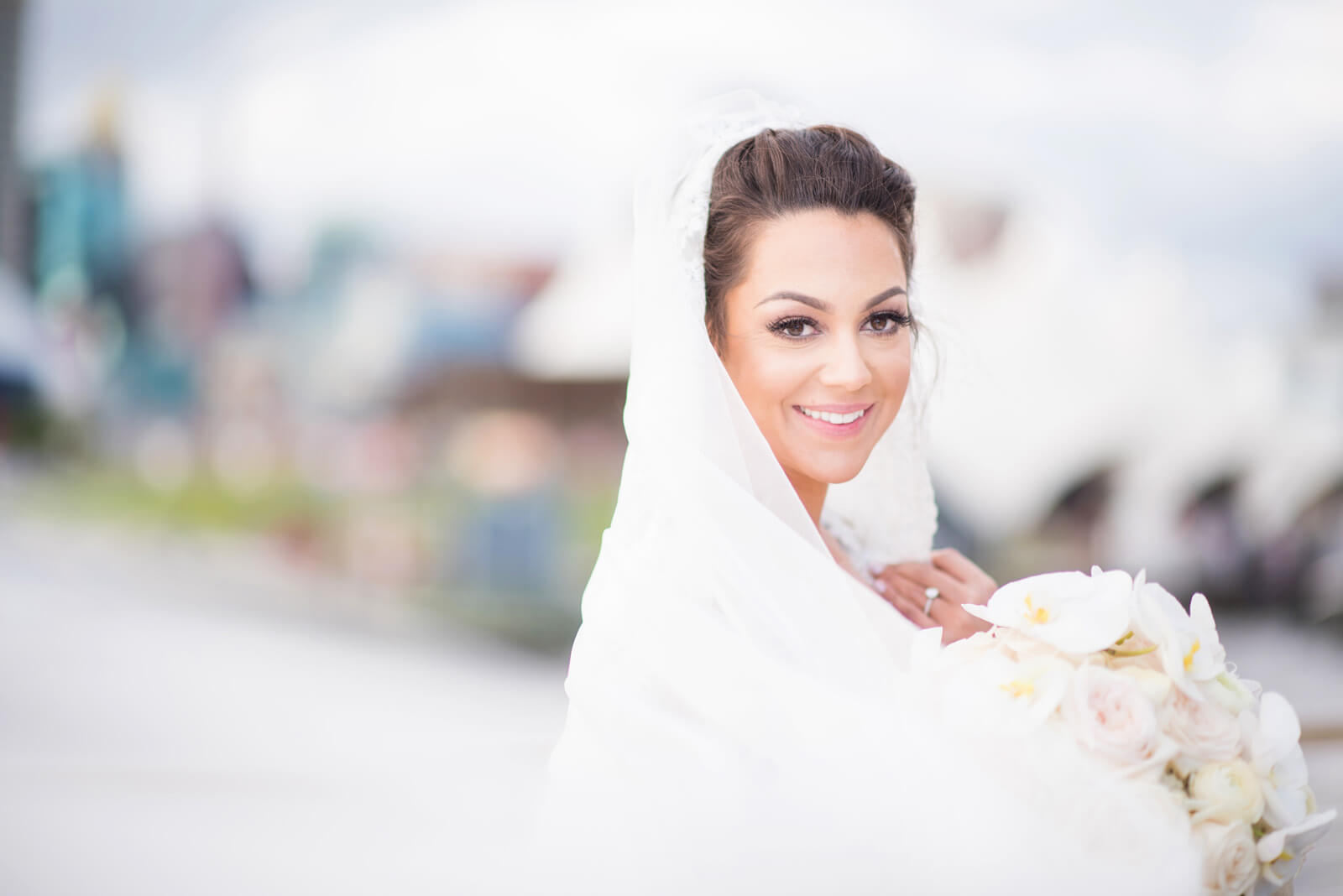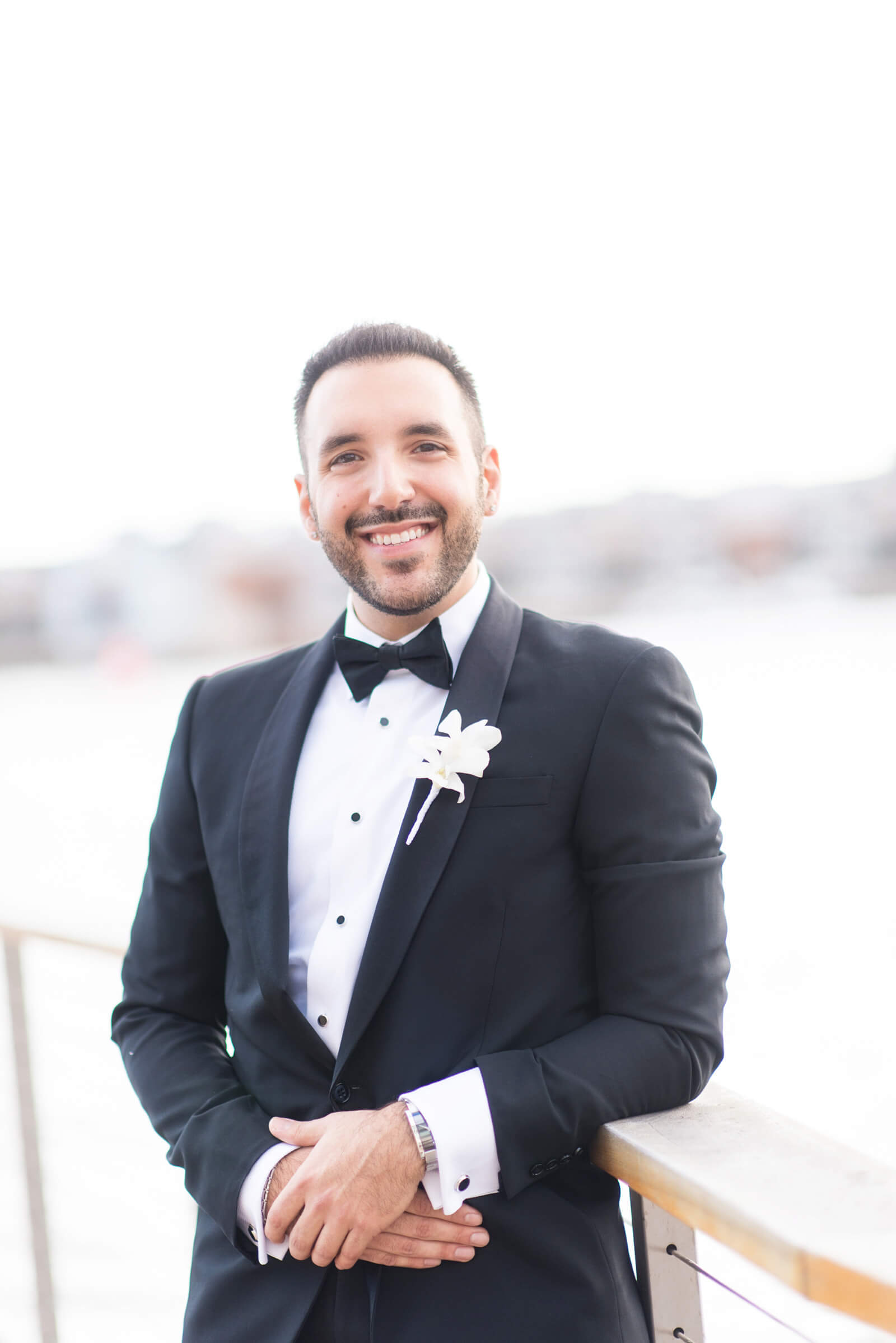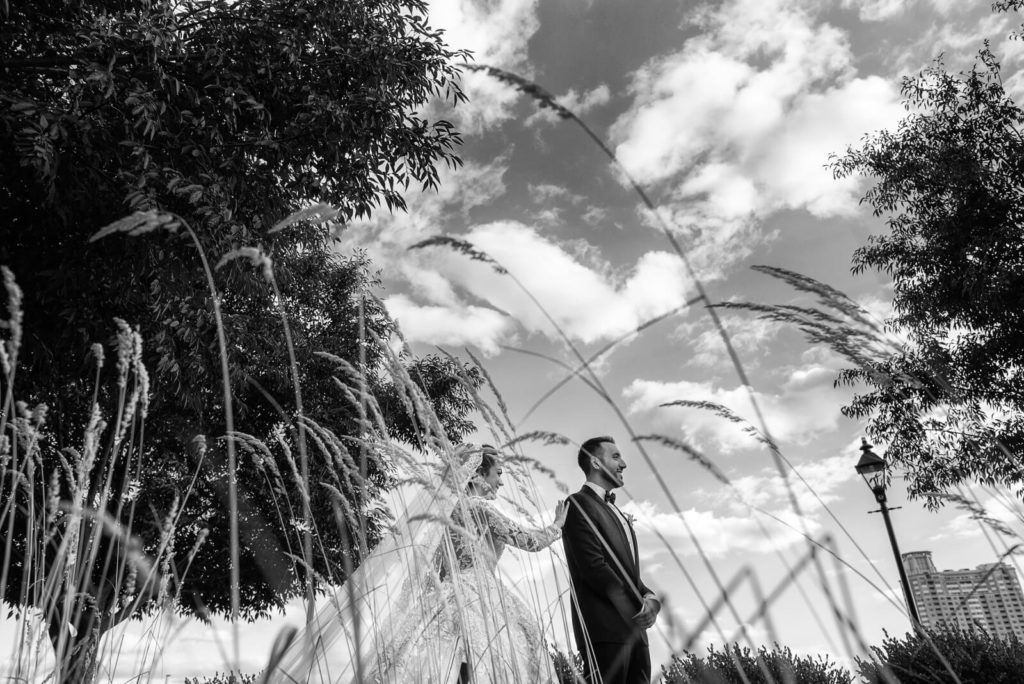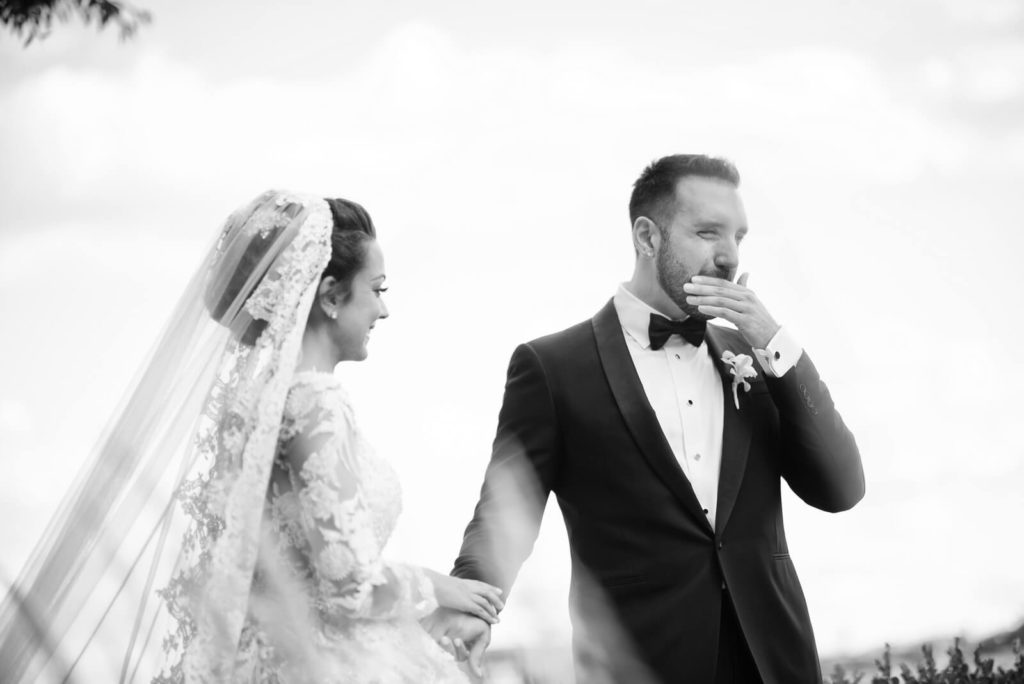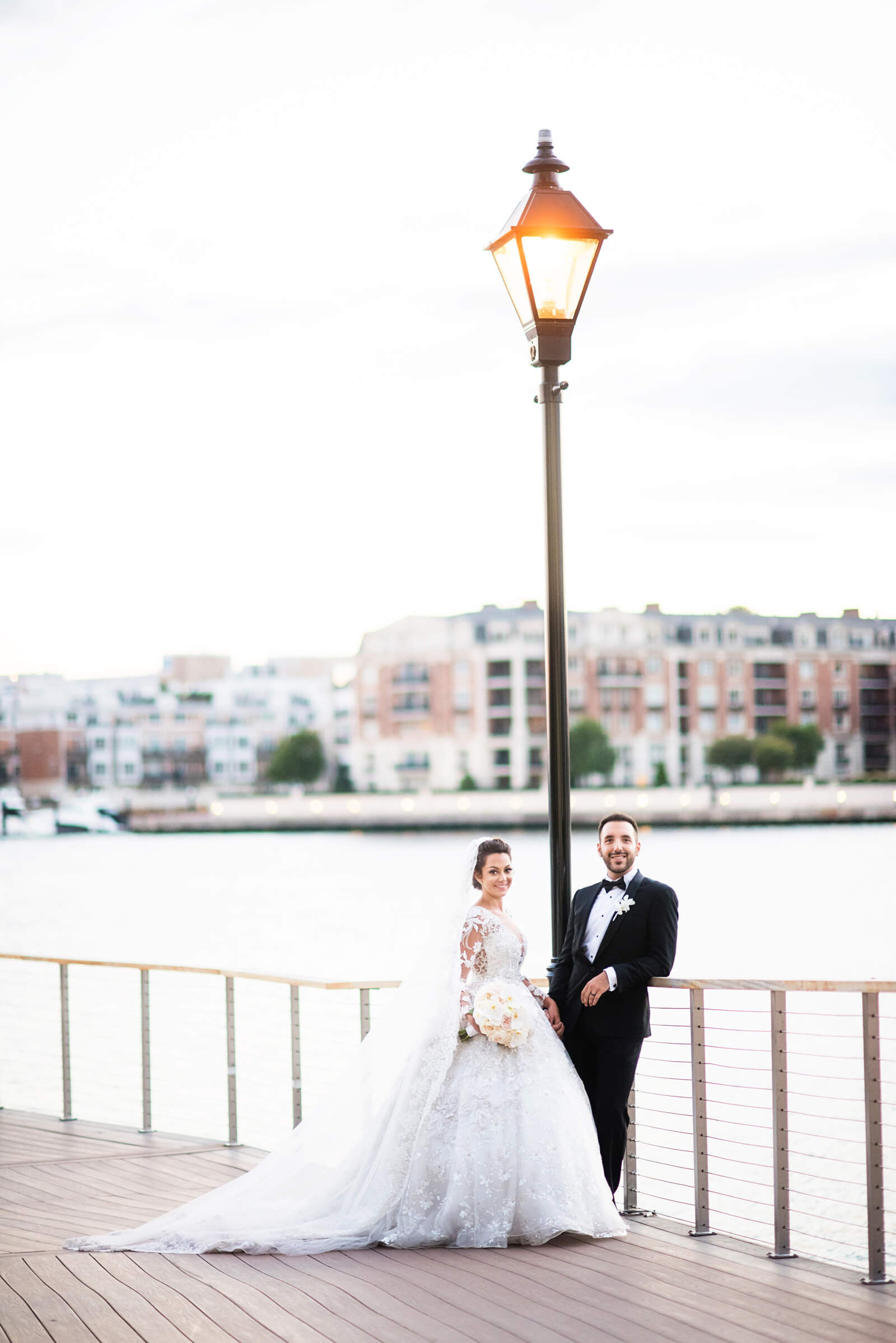 The Engagement I was out of town visiting my sister in Arizona. During the few days I was gone, Behrang was back here at home scrambling trying to set up the condo to propose once I got back. While I was away, Behrang's dad had come over to install a new chandelier over the dining room table. I flew home the night before Thanksgiving and Behrang went to pick me up at BWI. Being the busiest travel day of the year, he ended up sitting in an hour-long line of traffic, anxious to get back and propose. On the way back, I asked about the new chandelier and how it looked. Behrang told me he was excited for me to see it. When we got back to the condo, right before he opened the door, he told me , "Why don't I blindfold you, so you can be surprised with the new light." Luckily, without forcing the idea, I agreed. He walked me inside and placed me right in the middle of the set-up he had created. He had pinned rose petals to the wall in the shape of a heart and put up a banner saying, "Forever In Love." On the floor he scattered rose petals and candles along with crystals in the shape of diamonds. He took the blindfold off, and my eyes looked directly up at the light and I said, "I love the chandelier" not realizing my surroundings at all. Seconds later I realized it, and he started telling me how special I was and how he wanted to spend the rest of his life with me. Then he got down on one knee and proposed.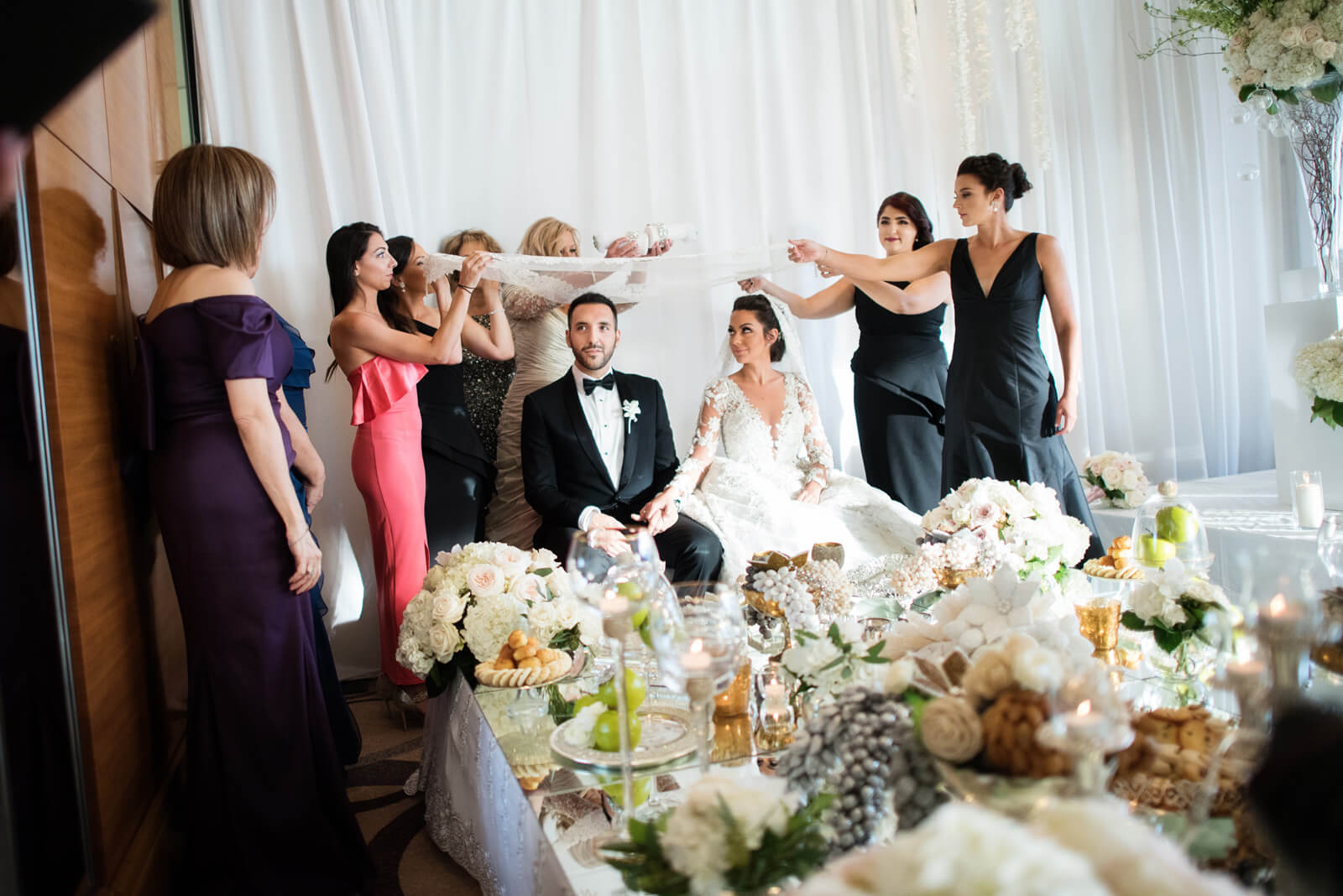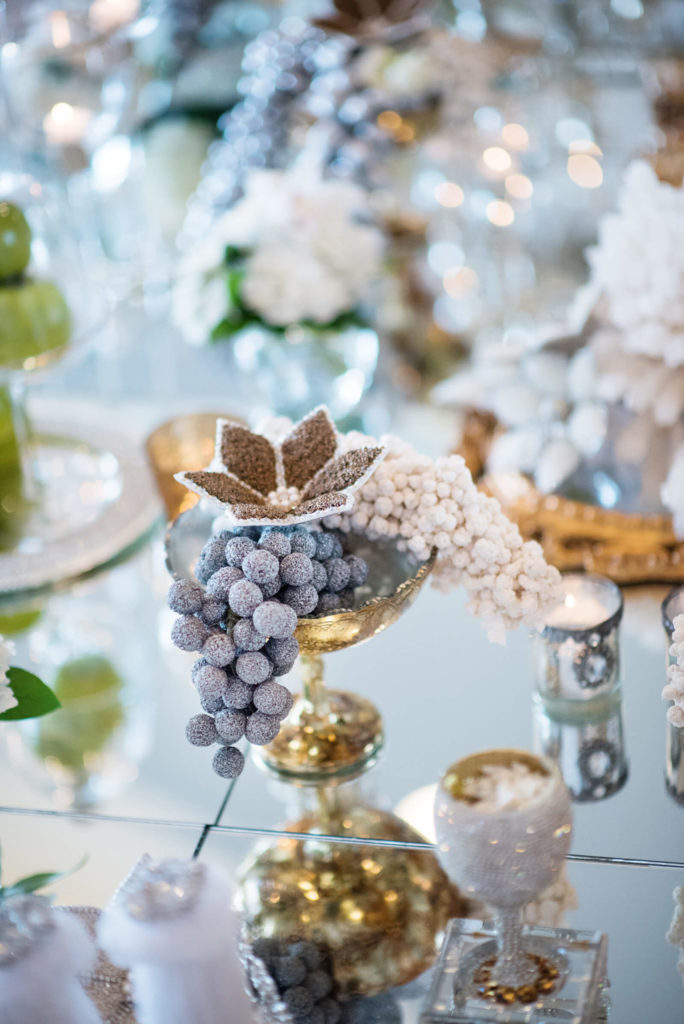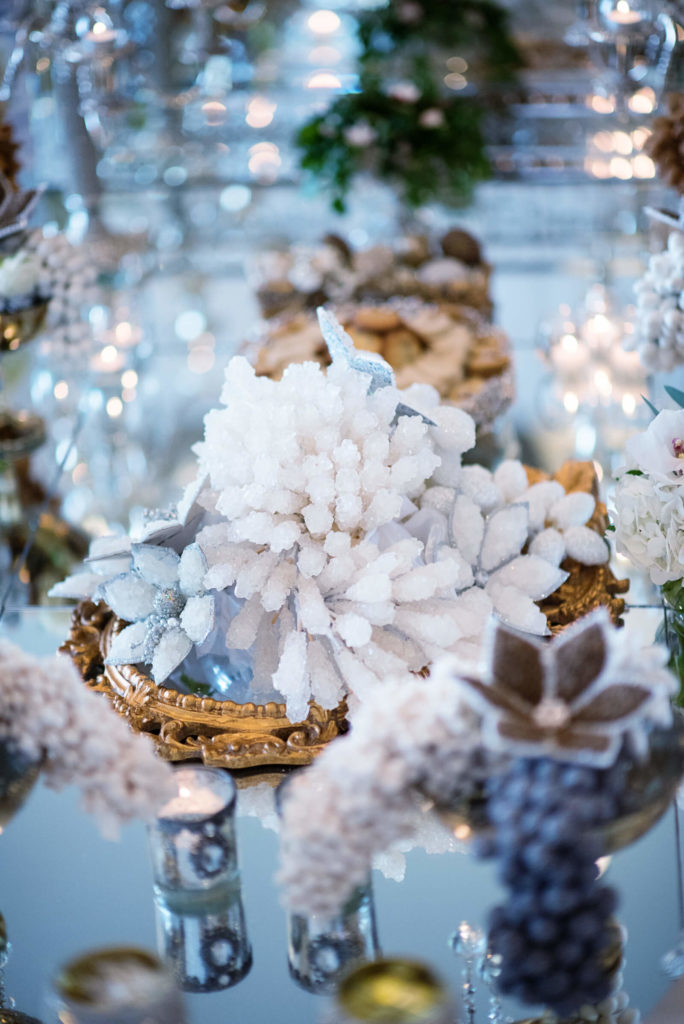 Wedding Design Inspiration I'm sure like most brides-to-be, after we got engaged my days were consumed with spending hours on Pinterest looking for ideas, trying to narrow down the vision of what we were really looking for and envisioning for our special day. I would not consider myself an artistic person, so I really relied on photos to be able to translate my vision for the wedding to all the different vendors. I pictured the wedding having a glamorous and romantic feel with lots of candles and flowers in all white and blush tones. We wanted minimal greenery, just tons of flowers. I wanted the wedding to exude elegance, so we decided to incorporate black and gold into the color palate. We added touches of black in the wedding with our bridesmaid dresses, the monogram on the white dance floor, and the place cards on the table. Candles were a big part of our vision – the tall centerpieces had candles hanging from the arrangements. And all our tables had lots of candles to ensure the romantic feel. Ann's Garden did such an amazing job bringing our vision to life. We were obsessed with the flowers on our wedding day. It was exactly what we envisioned.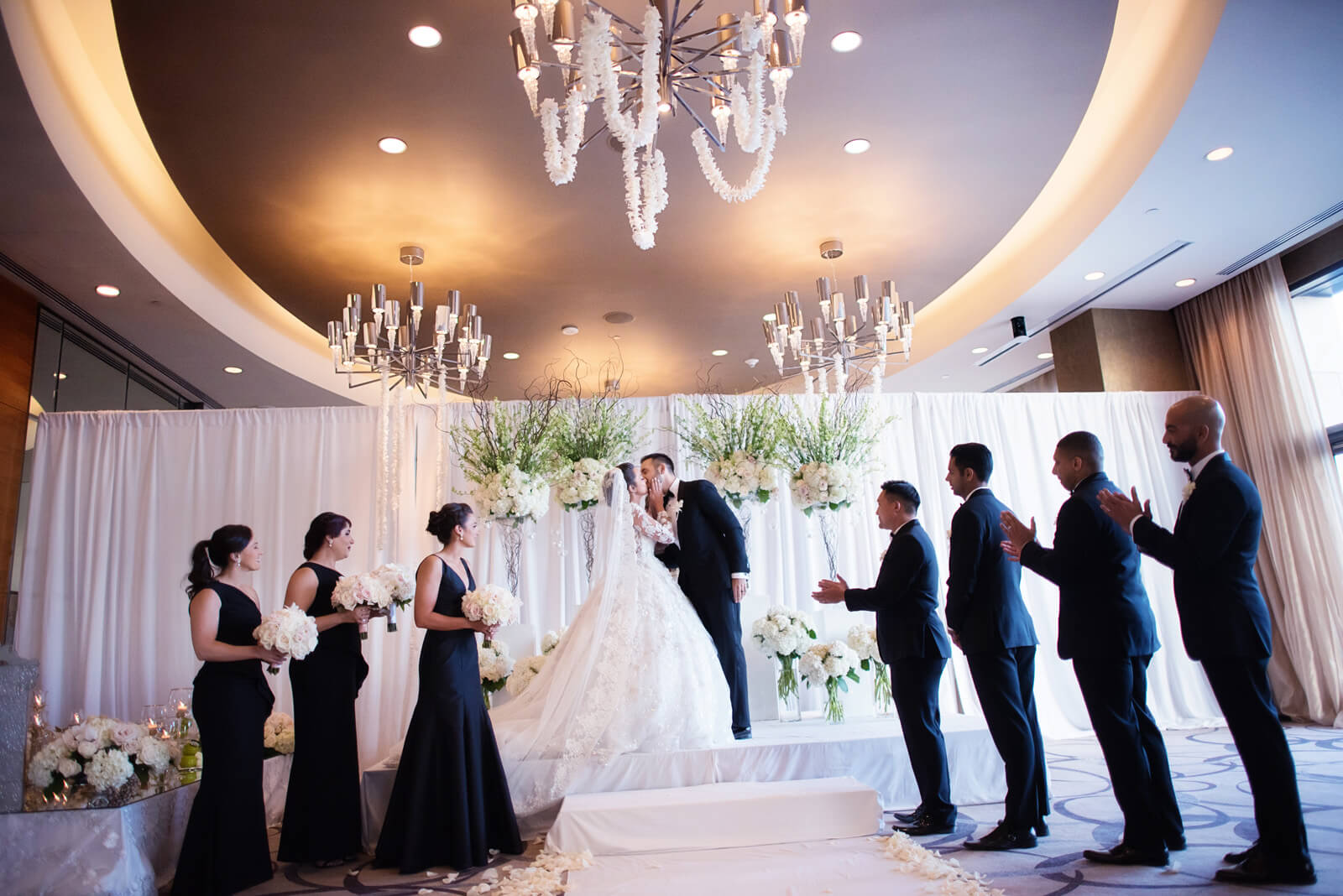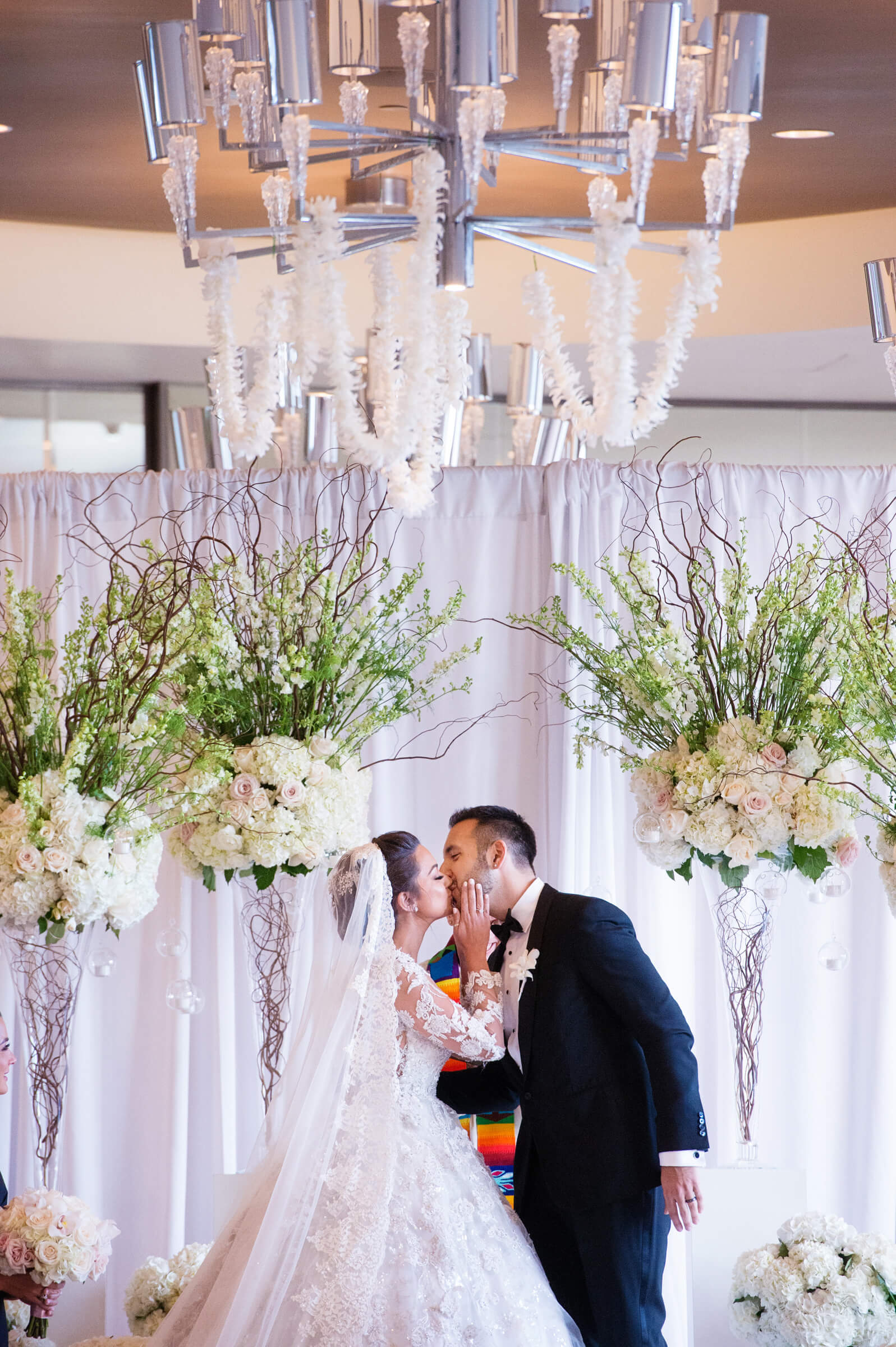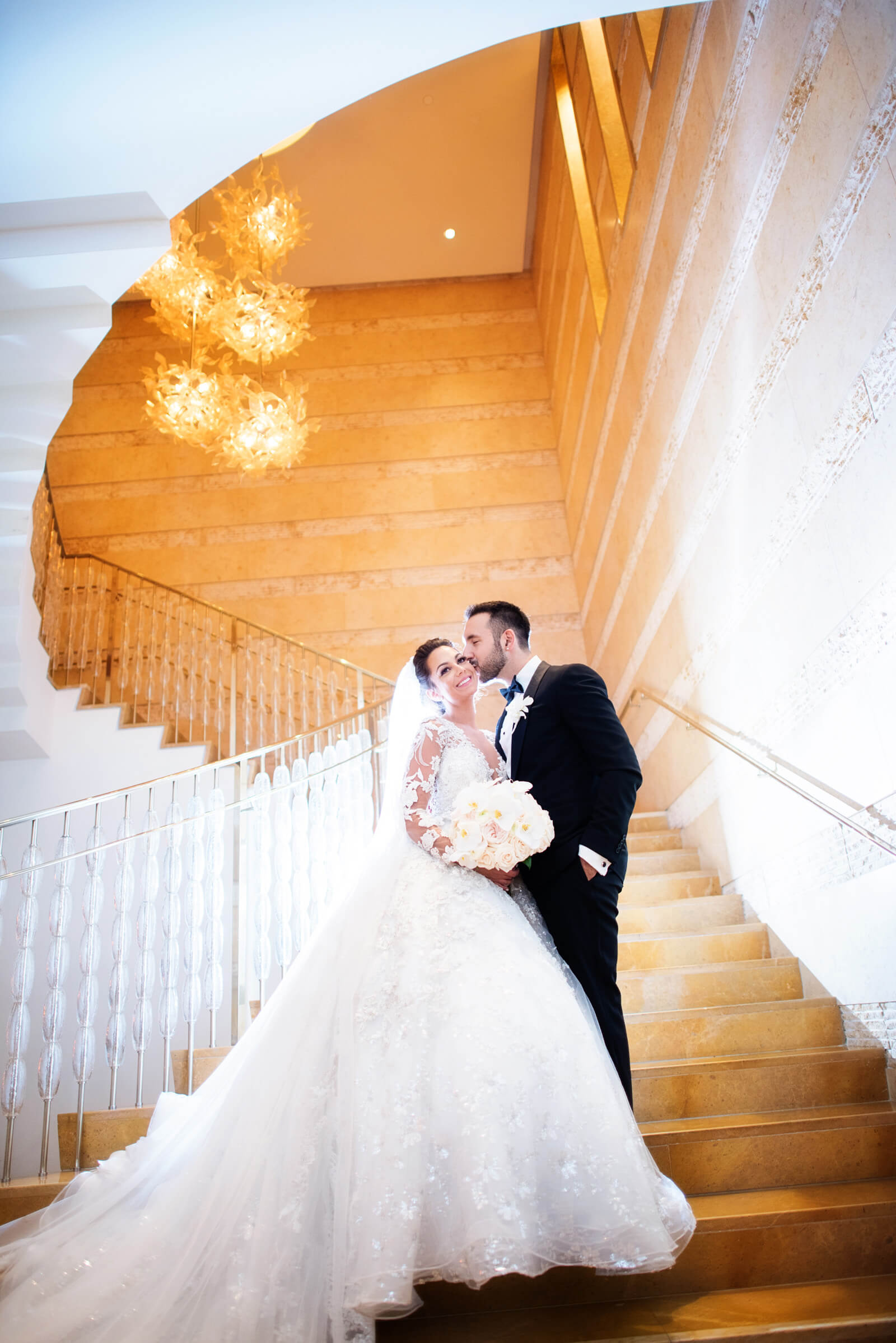 What Was Unique and Special About Your Wedding Day Our first dance was really special to us. We had been going to lessons for weeks, and that was one of our favorite things about the wedding planning process. We really enjoyed that time learning to dance together. My husband had never seen my dress so the day of the wedding, when we tried practicing in the hallway before we walked into reception, he was worried that we wouldn't be able to go through our routine. Luckily, when it mattered most, we executed it exactly as planned and surprised the entire crowd as no one expected either of us to show any ballroom skills. Guest experience was really important to us, so we decided instead of providing favors; we would give our guests something personal to take home. In addition to having a photo booth, we had a caricature artist available. He did a great job drawing our guests and people left with a drawing of them—everyone loved it.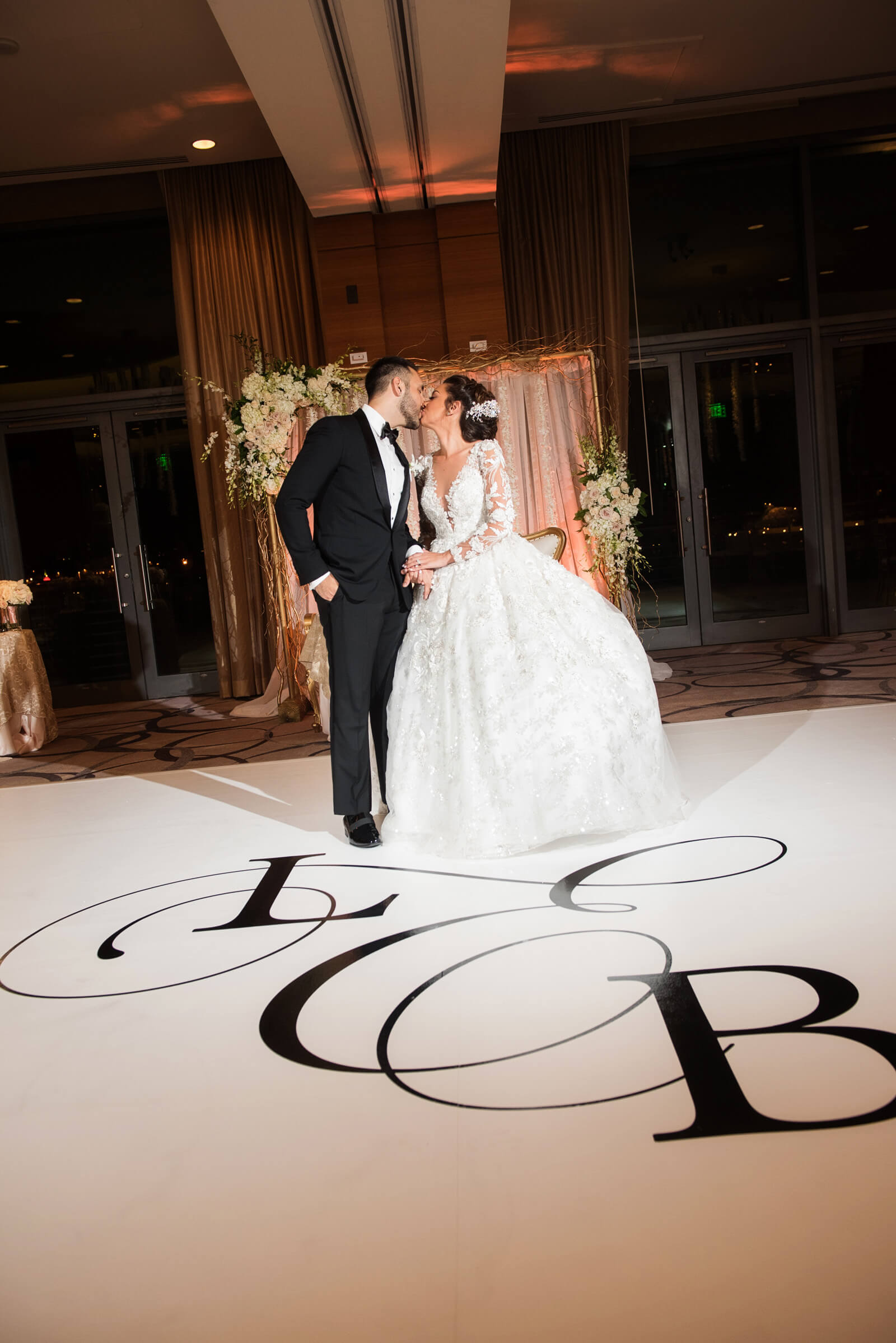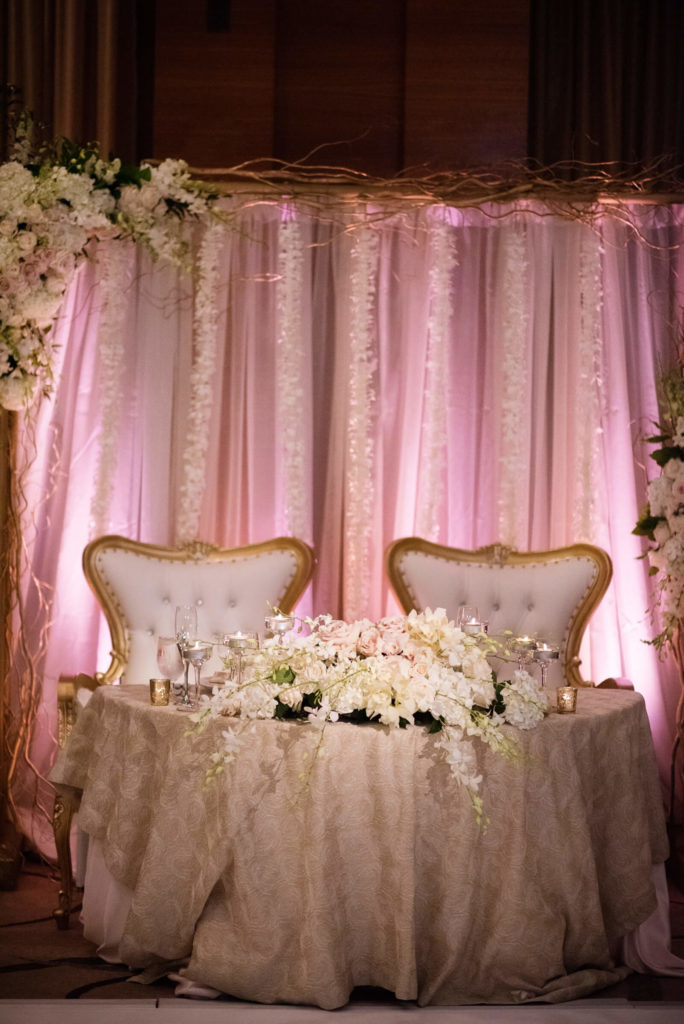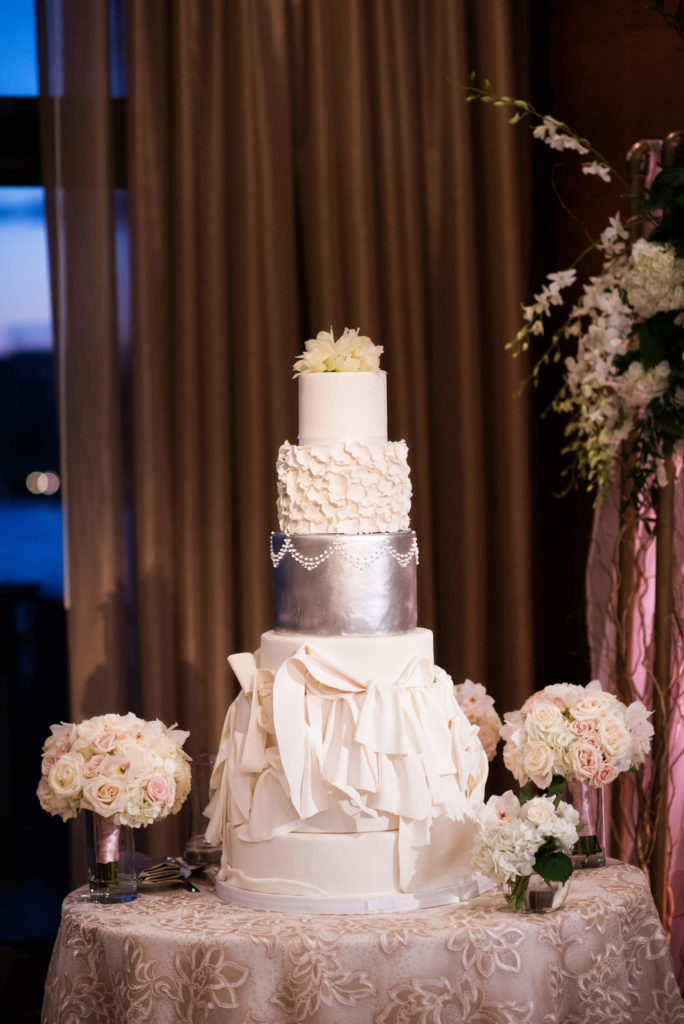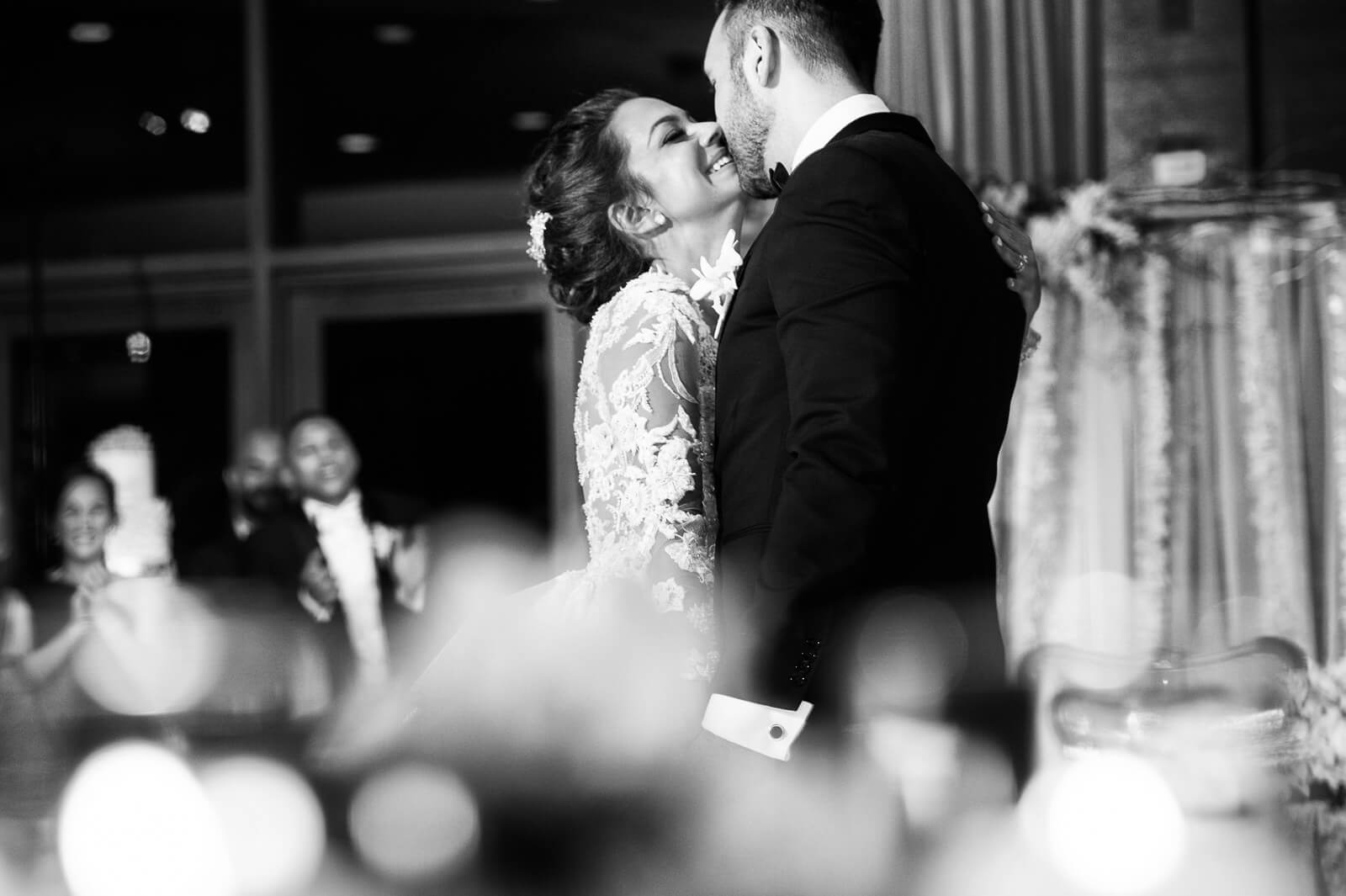 Favorite Details I think invitations set the tone for a wedding, and ours made a statement. We had boxed invitations with black and gold sparkle. They were so beautiful and unique that they got people excited to attend the wedding and see all the details. Susan at Just Ink is just phenomenal and did such a great job. For the wedding day, gosh that's so hard to pick. One of my favorites was my husband's idea to hang flowers from the chandeliers in the room. I loved how that element came out and really tied the room together. Another favorite detail was the sofreh to incorporate my husband's Persian culture. It was so beautiful and unique – we loved it. I loved my husband's outfit change. Since I wasn't changing dresses, I really wanted him to have a wardrobe change because he looked so handsome in the white jacket. So right before we cut the cake, he changed to his white tux jacket. I think it was so fun and different to have the groom change and not the bride. My personal favorite detail might have to be my dress and veil. I didn't want to take my veil off after the ceremony because I loved it so much.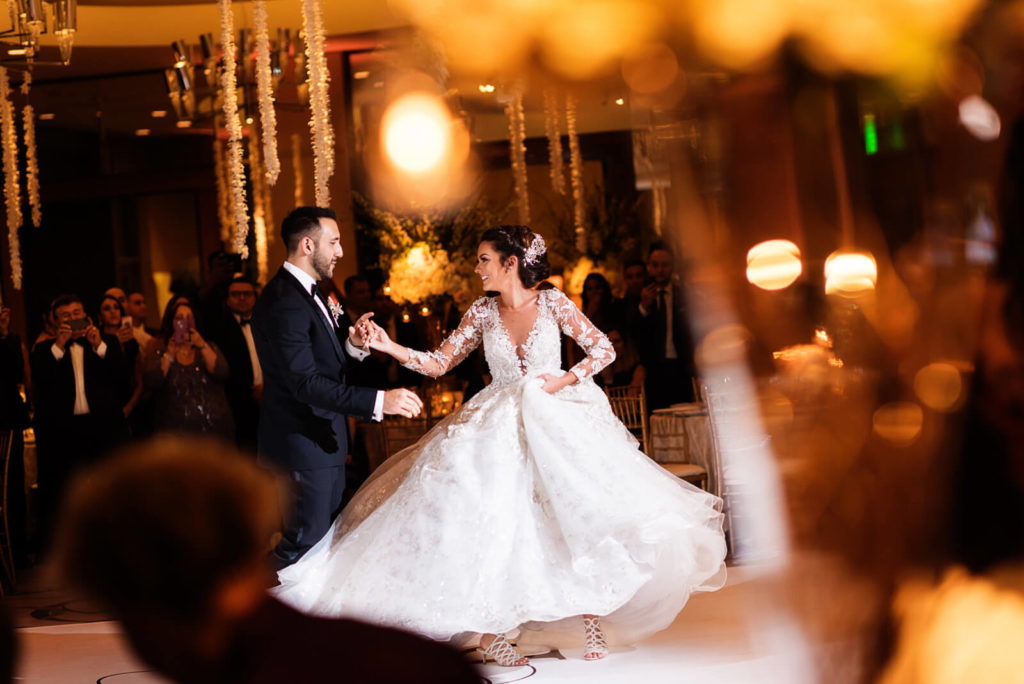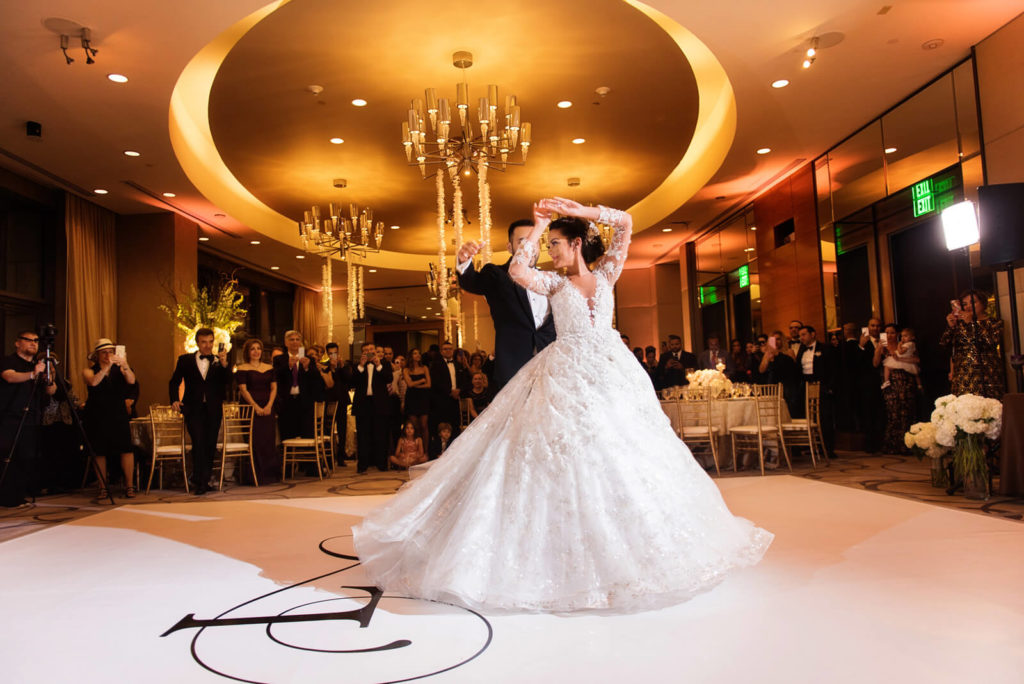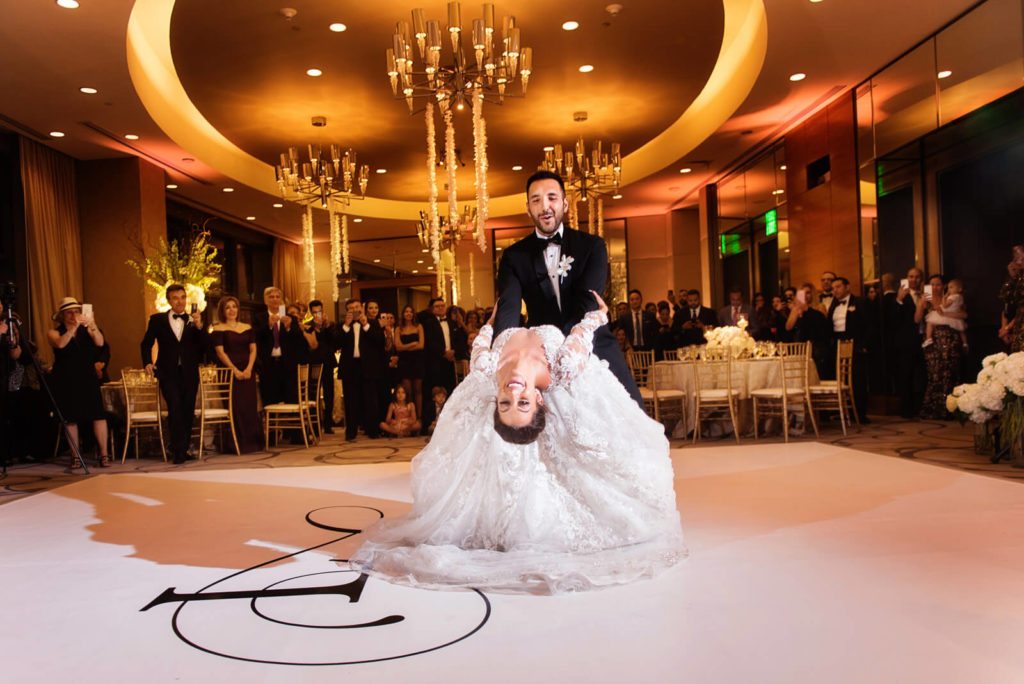 Most Unexpected Event On Your Wedding Day We did not invite any children to the wedding. We were limited to 160 based on the size of the room and we already had more than enough adults. We ended up seeing about a handful of kids throughout the night as some of our guests brought their kids, but luckily, they were well behaved. We have to thank the amazing team at the Four Seasons and Chelsea at Elle's; they handled the situation well as they did so with all parts of the wedding. Their teams are the reason our wedding ran so smoothly. 
Piece of Advice Remember it's all about teamwork. Make sure to enjoy the night and don't forget to eat.