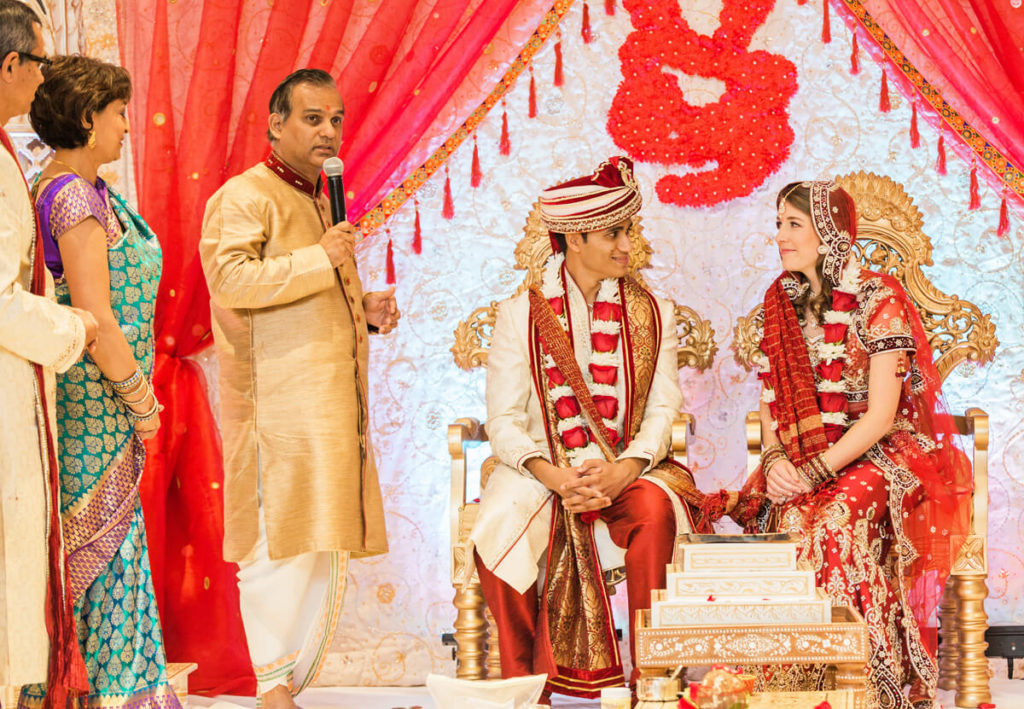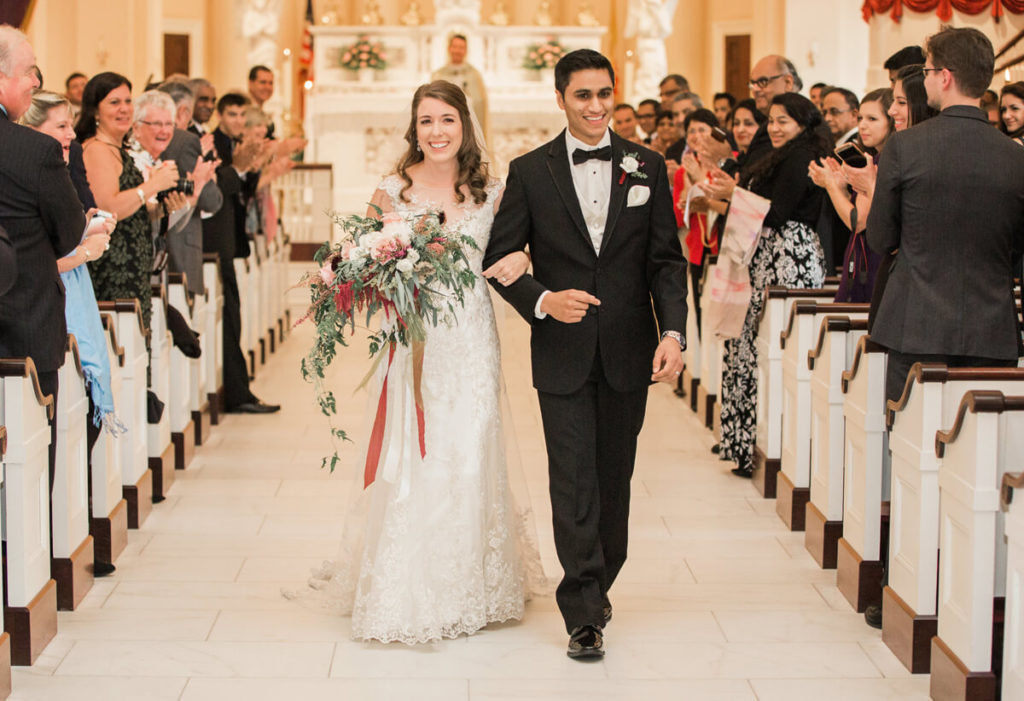 Occupations: Nik and Maura are both physicians at Yale New Haven Hospital in Connecticut. Maura is a geriatric medicine fellow and Nik is a nephrology fellow.
Wedding date: December 3, 2016
Number of Attendees: 200
Number of Attendants: Four bridesmaids and five groomsmen.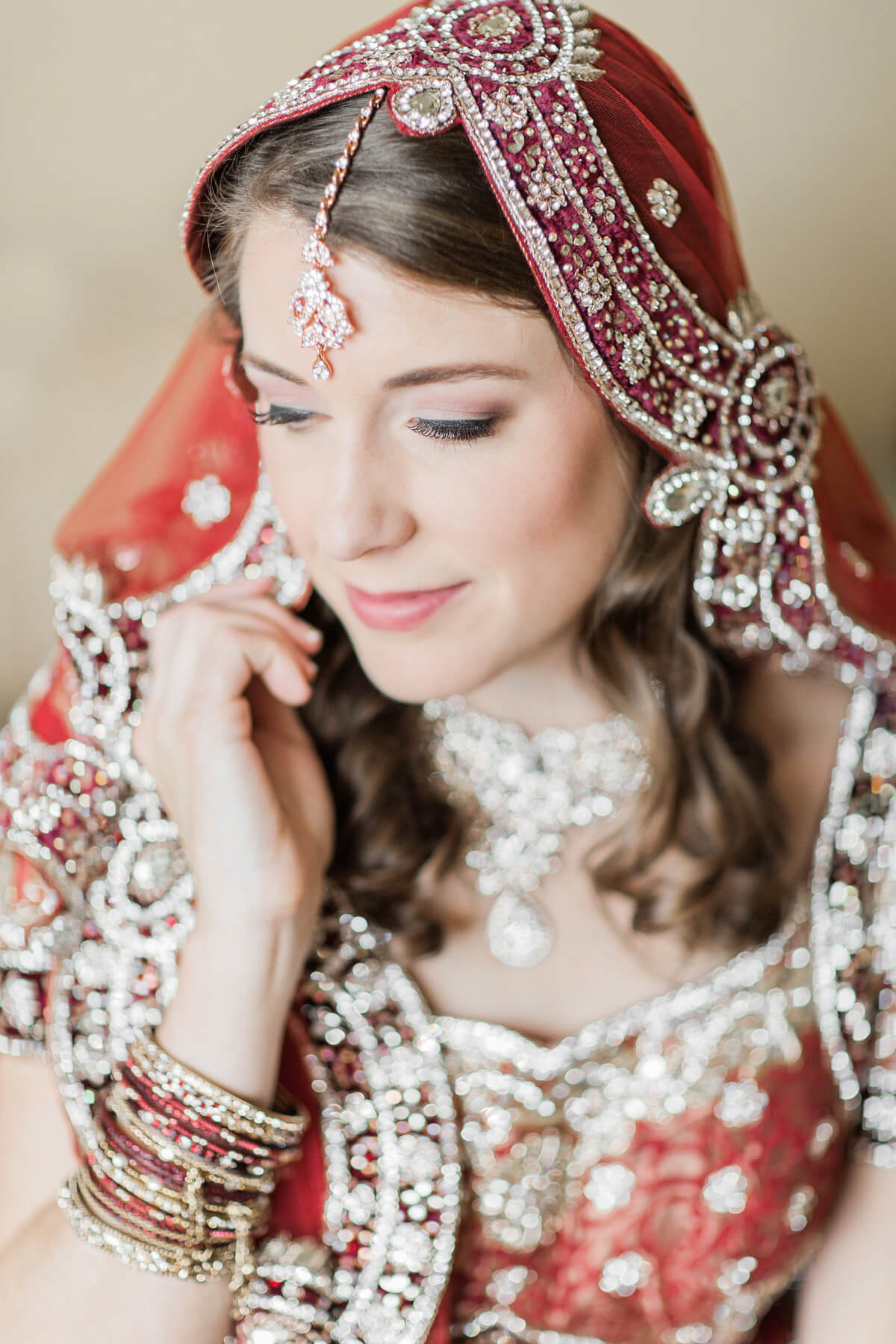 How You Met: Nik and I first met in New Haven, Connecticut in 2013 when we both started our Internal Medicine residency at Yale New Haven Hospital. At the end of medical school there is a process called "The Match" that places graduating medical students into their residency programs. Nik and I were fortunate to both match at Yale and we met during the orientation events that summer, although when I first met him I thought he was very serious. We became friends when our paths crossed multiple times at work over the year, and we eventually spent more time together outside of work socializing with our other residency friends. I came to love his sense of humor, his enthusiasm for life, and his strong connection to his family. We started dating in 2014 and never looked back!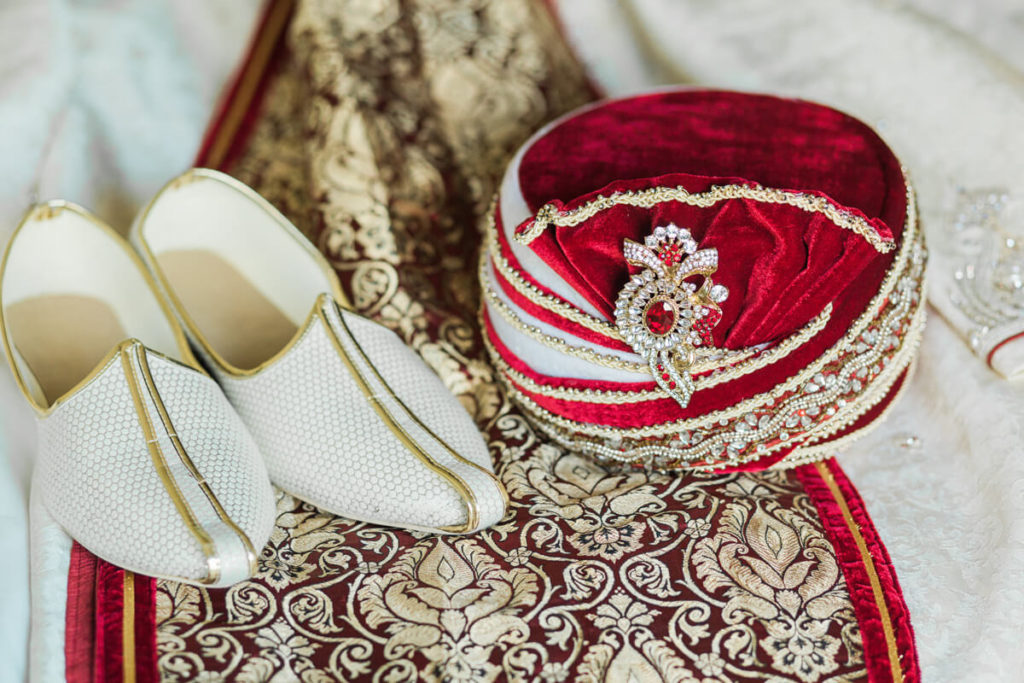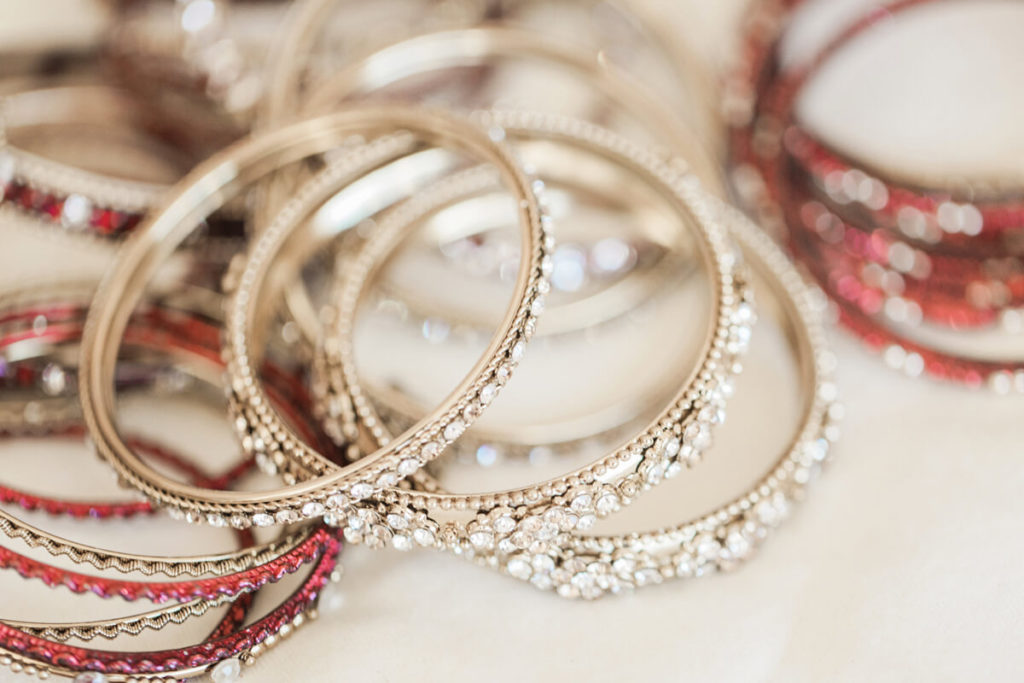 The Engagement: Nik proposed in January 2016 when we were on a ski trip with friends at Okemo Mountain in Vermont. After a long day on the slopes that Saturday, he suggested we take a walk in the snow after dinner, and proposed when we were together outside. We came back to the cabin and our friends had champagne ready to celebrate. It was fun to be able to share our excitement with them right away.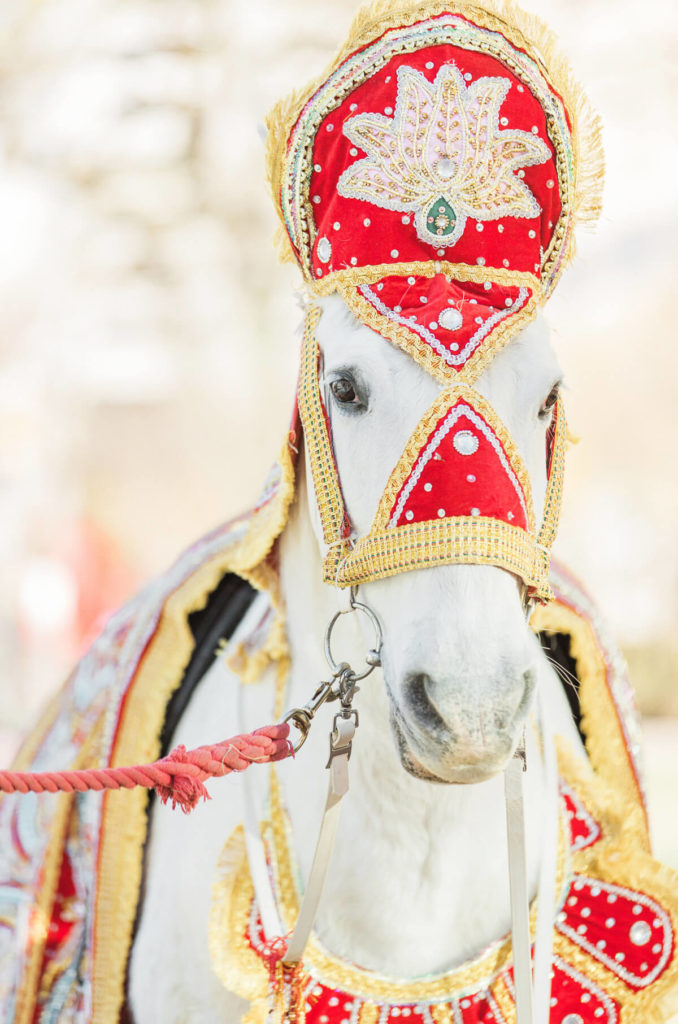 Wedding Design Inspiration: For the Hindu ceremony, we wanted an elegant, traditional look. For the Catholic ceremony, we wanted a classic and simple look. We used colors such as burgundy, gold, and creams because of the winter season, and red is a traditional Hindu wedding color.
What Was Unique and Special About Your Wedding Day: To celebrate both of our religious and cultural backgrounds, we had an all-day wedding with two ceremonies. Nik got the wedding started with his Baraat procession, when he rode a horse outside of the hotel to music and dancing. We celebrated a Hindu ceremony in the morning and had an Indian buffet for lunch. In the afternoon, we celebrated a Catholic ceremony at the Baltimore Basilica. It was such a beautiful, joyous day, and I will never forget the time I spent looking at Nik during the ceremonies.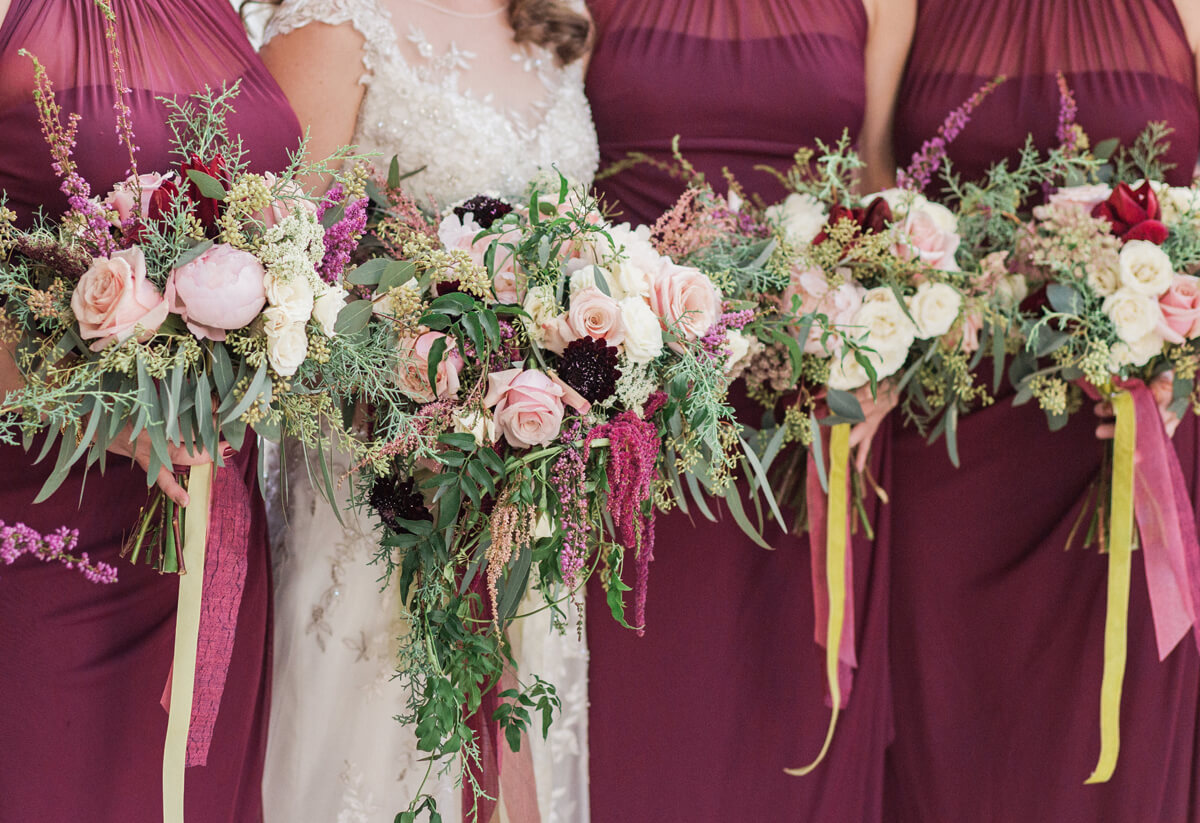 Favorite Details: It was special to have my family wear Indian outfits and participate in the Hindu ceremony in the morning. It truly felt like we were united our families together with us. In the afternoon, I absolutely loved the flowers we had that day. I placed complete trust in Amy from Crimson and Clover and they did incredible work.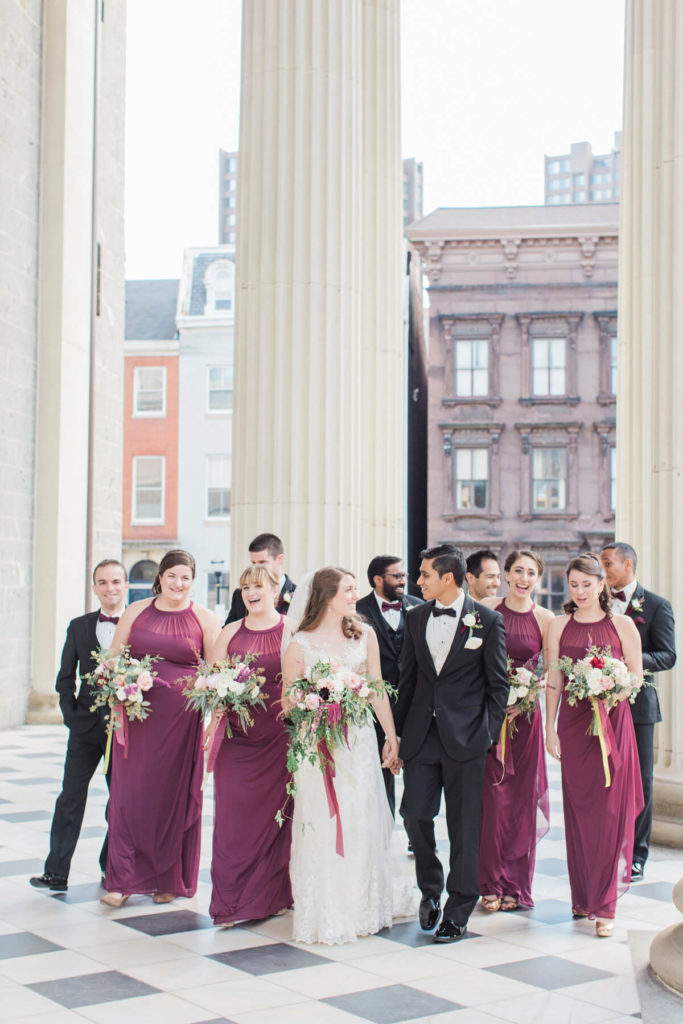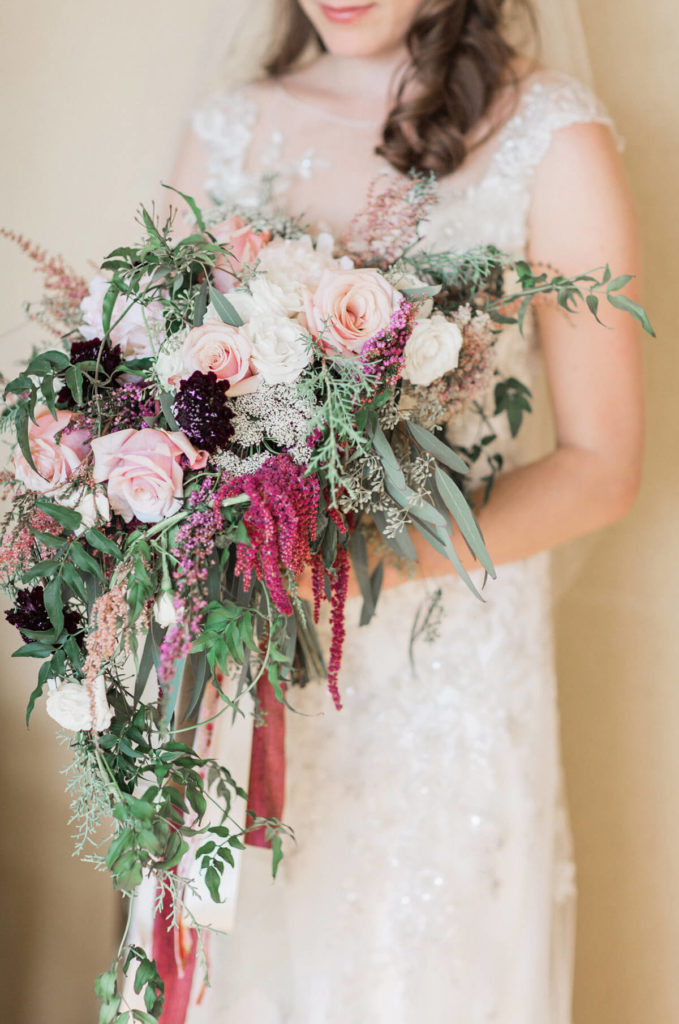 Most Unexpected Event On Your Wedding Day: For a full day of activities and outfit changes, I was actually most surprised that everything went so smoothly! We also ended up having sunny, bright, and mild weather, which I was not expecting for a December wedding.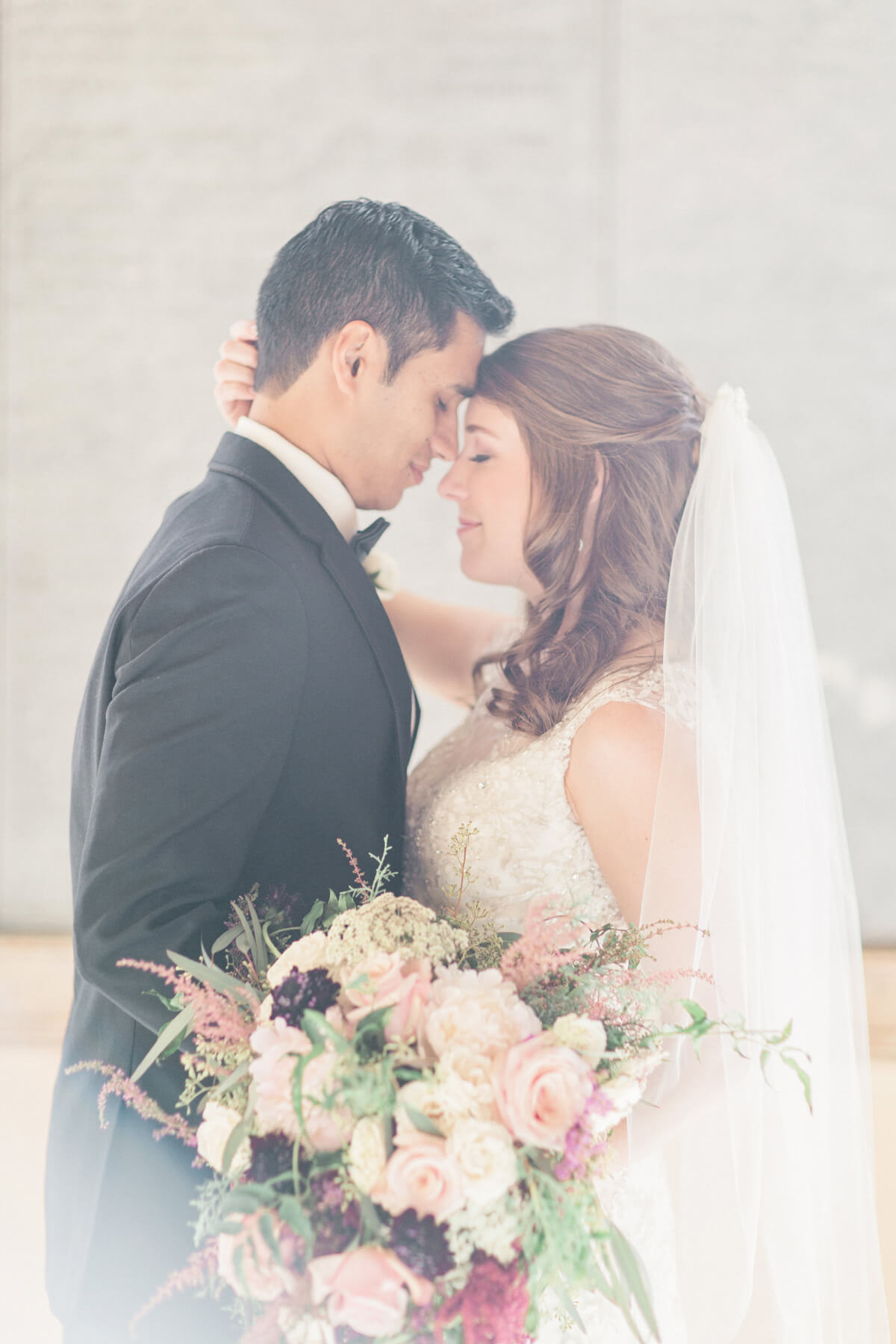 Piece of Advice: Everything comes together in the end, and the small details and decisions ultimately don't make a big difference. Be present, enjoy the moment, and soak in all the love from your partner, friends, and family.