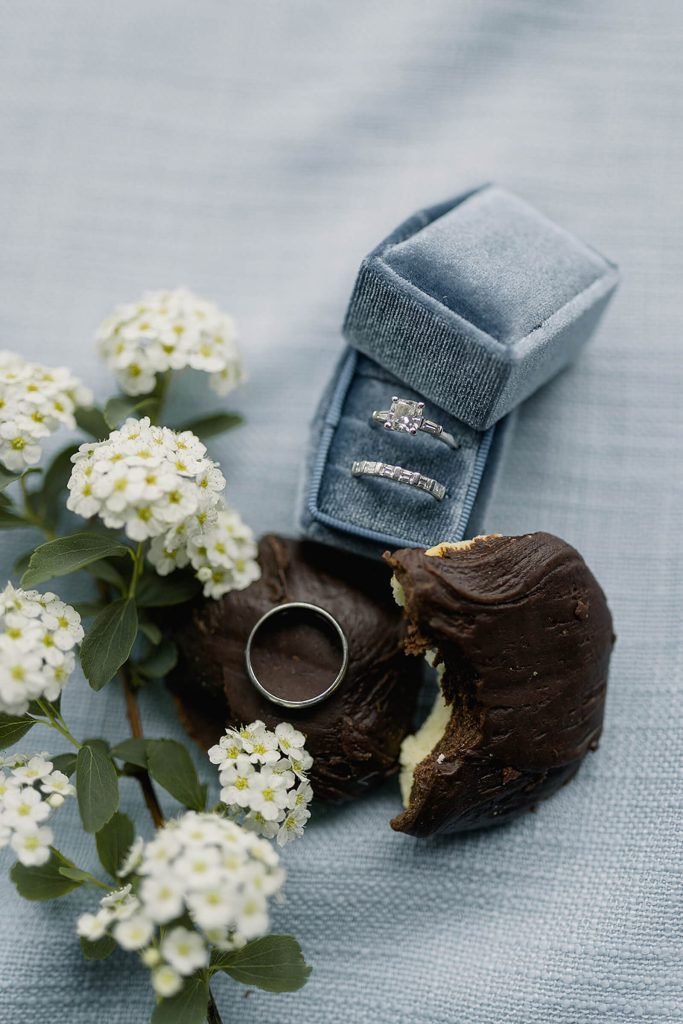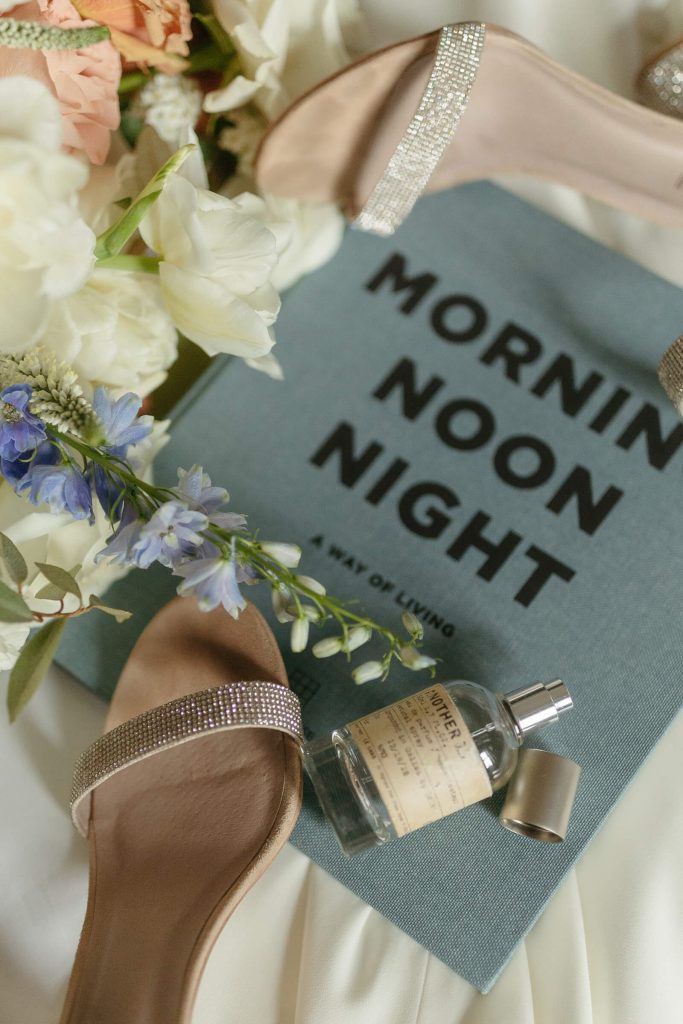 Occupations Nicole is a nurse practitioner; Andrew is a program manager.  
Wedding date May 6, 2022 
Number of Attendees 140 
Number of Attendants 8 
How You Met The internet—Bumble specifically.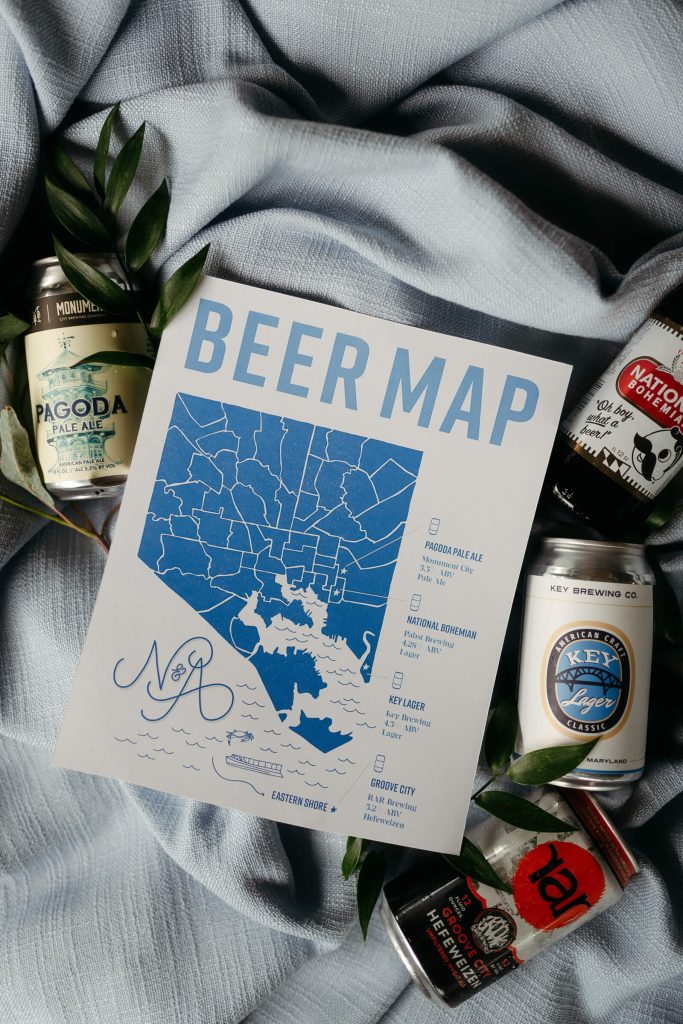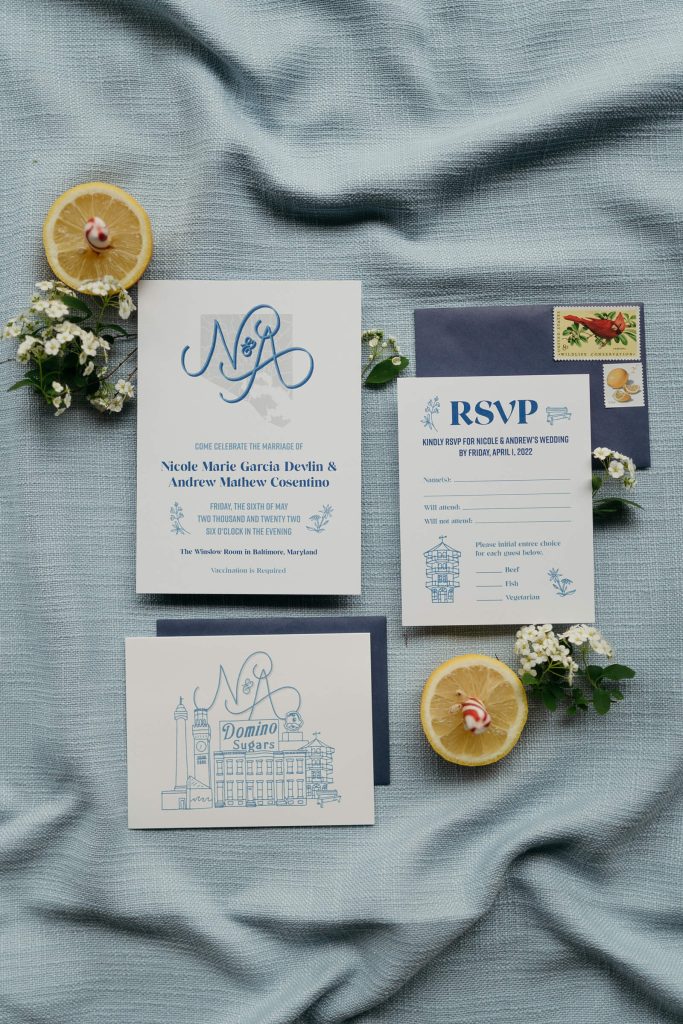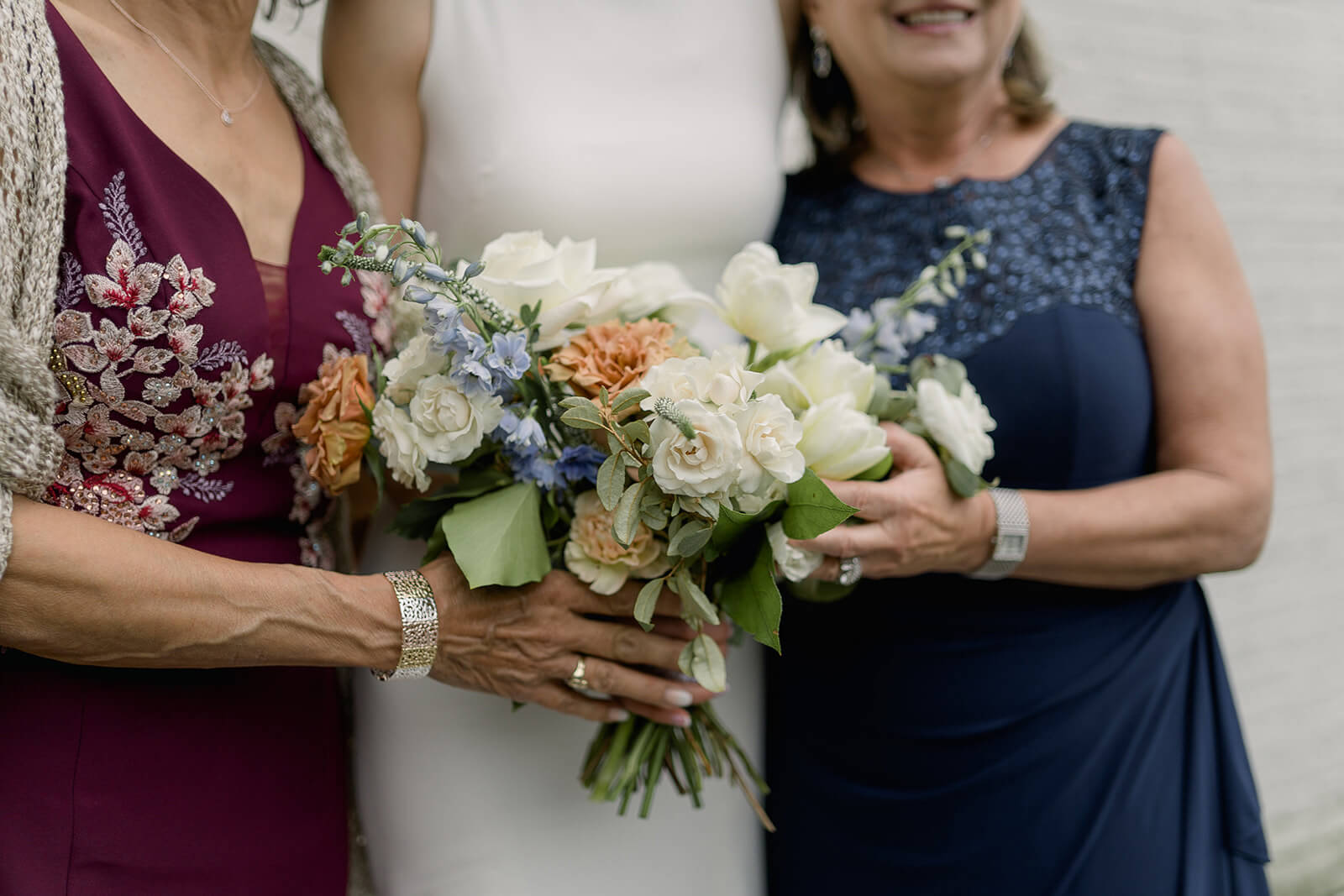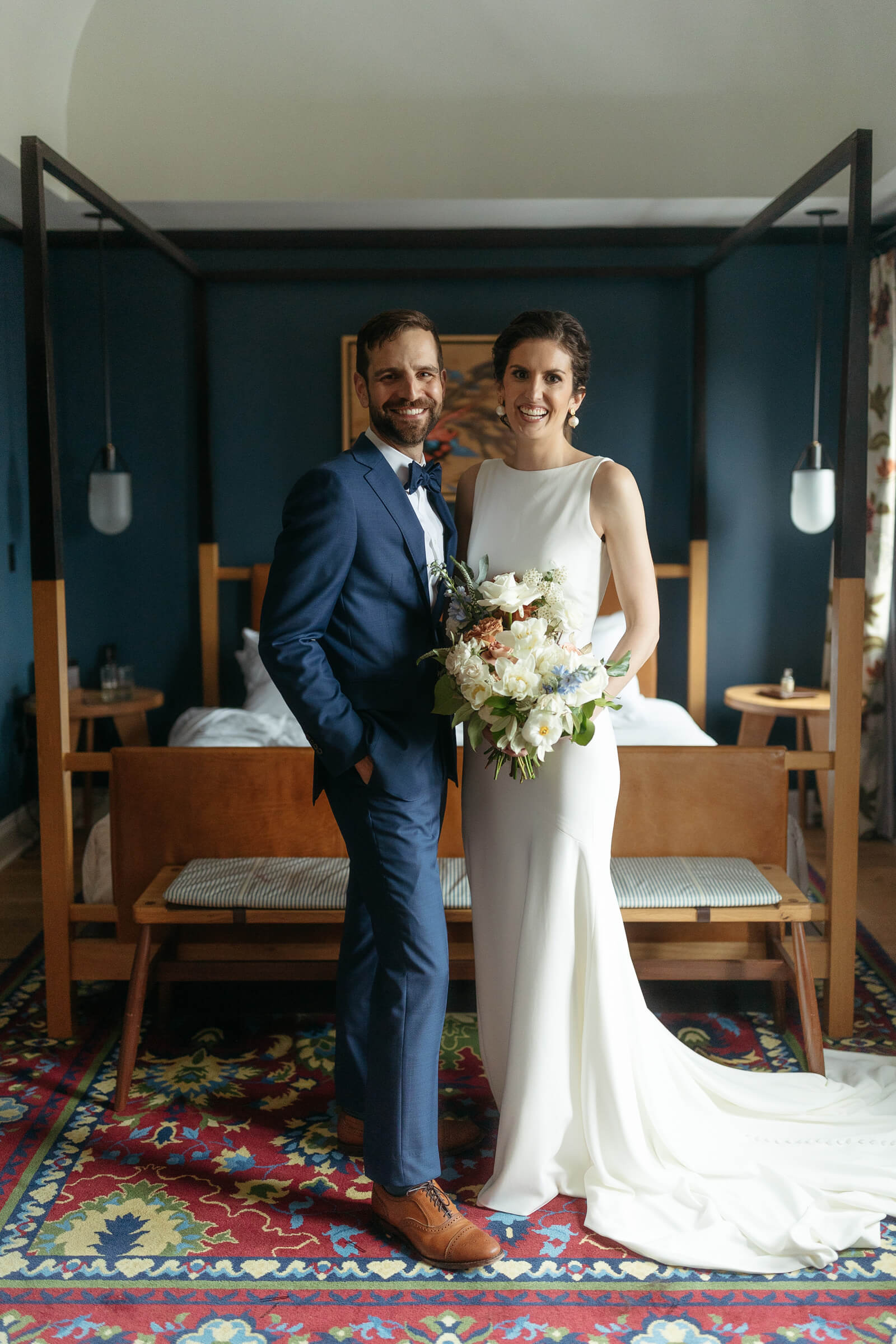 The Engagement We got engaged at the Peabody Library during Flower Mart. We think it's one of the most beautiful spaces in Baltimore. Plus we took our first photo together at the Peabody Library.
Wedding Design Inspiration We both love Baltimore, so we tried to implement as many Baltimore elements into our wedding as we could. We also wanted a simple wedding that would be timeless. We didn't want someone to look at our wedding and instantly say, "They got married in 2022." As far as the overall aesthetic, we wanted a very natural look that didn't feel manicured or formal.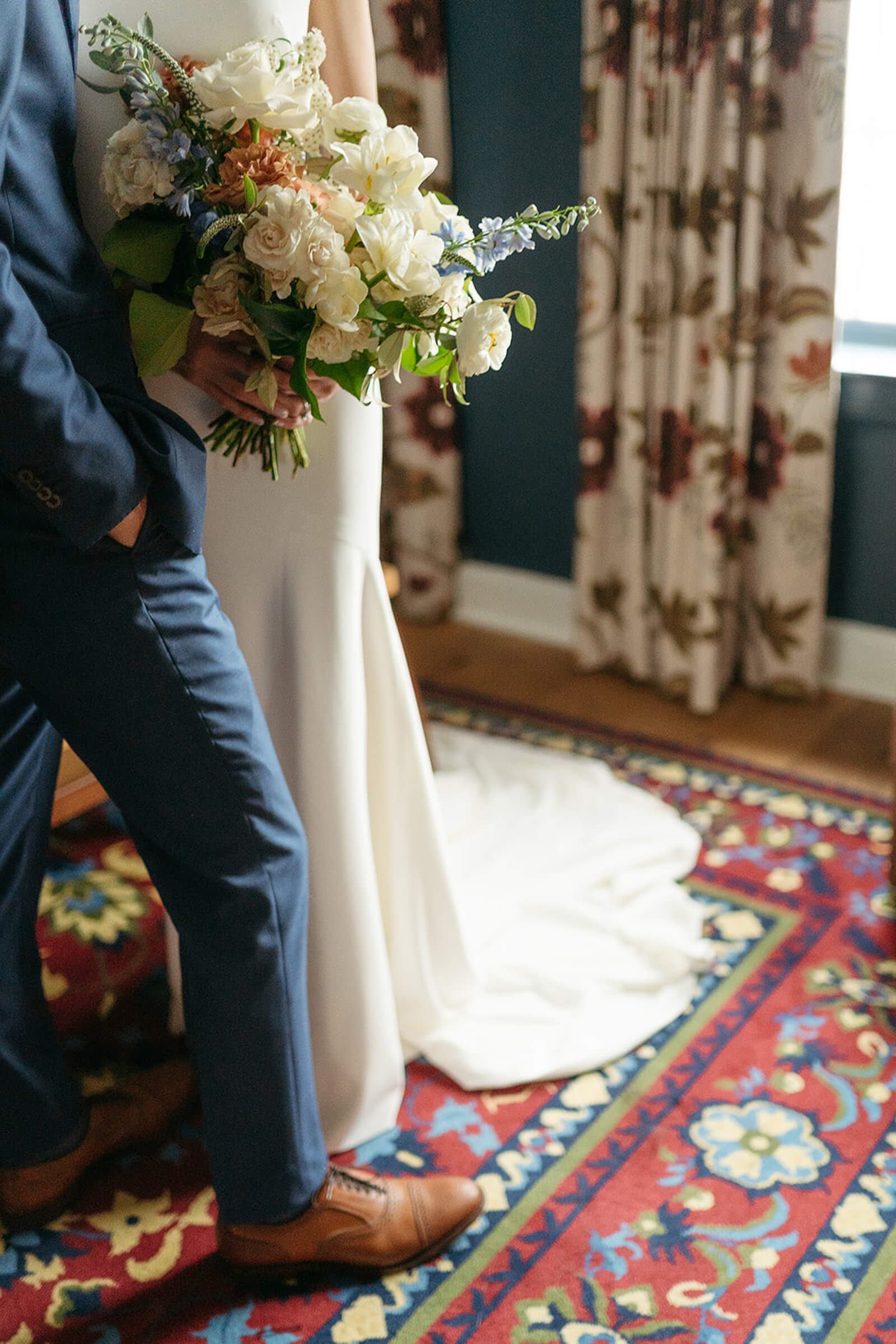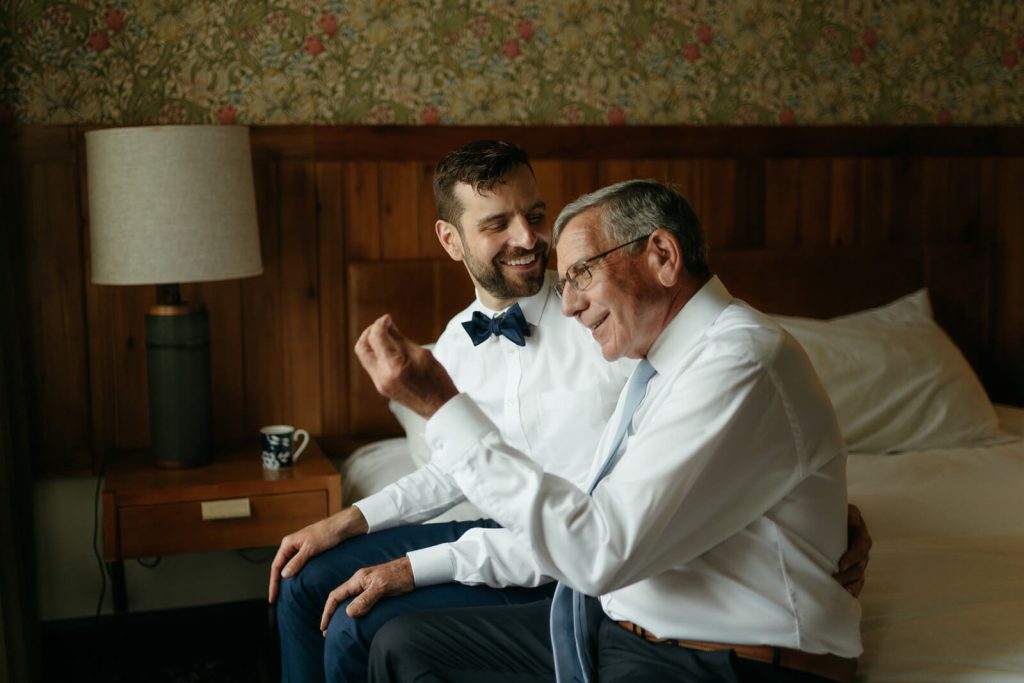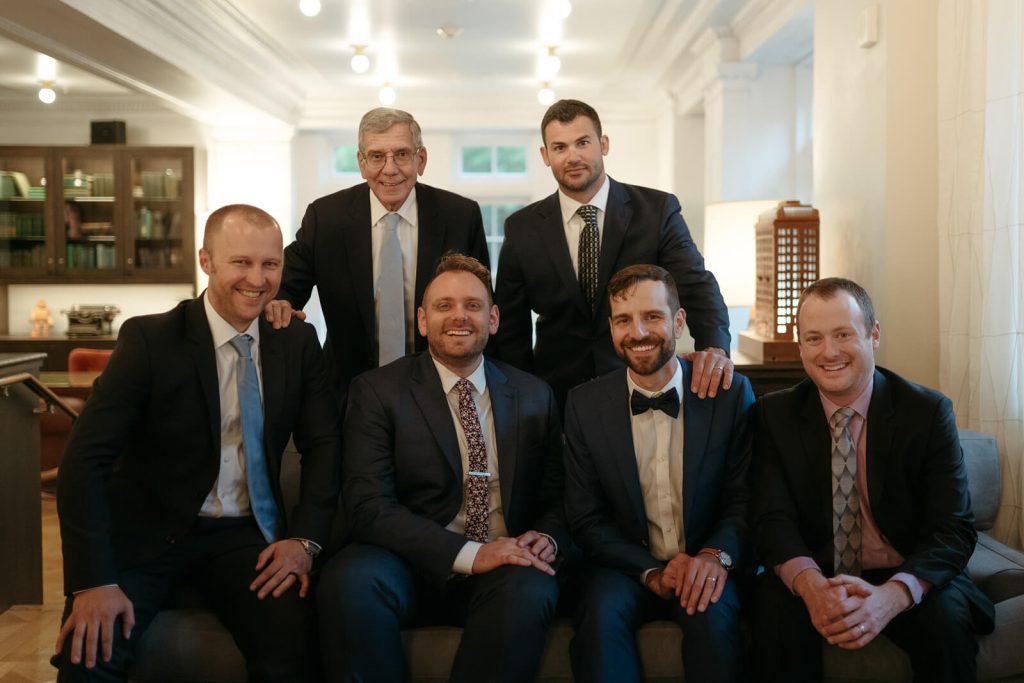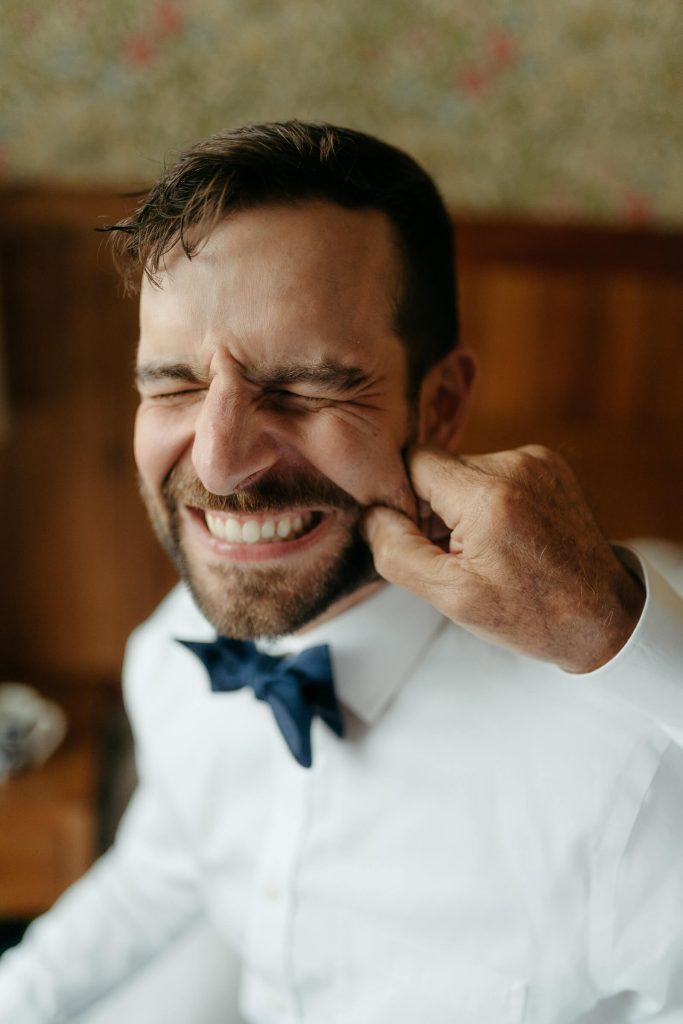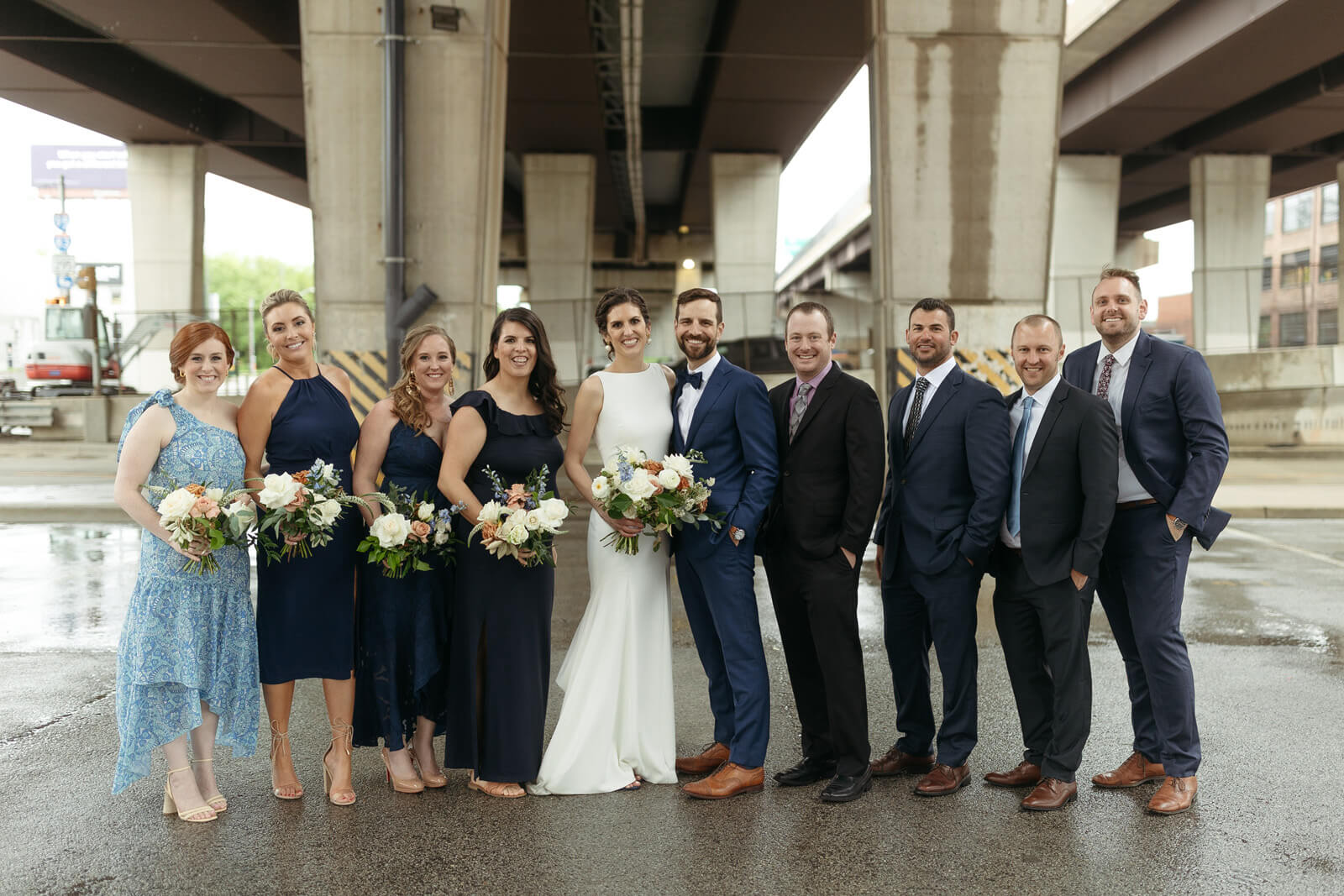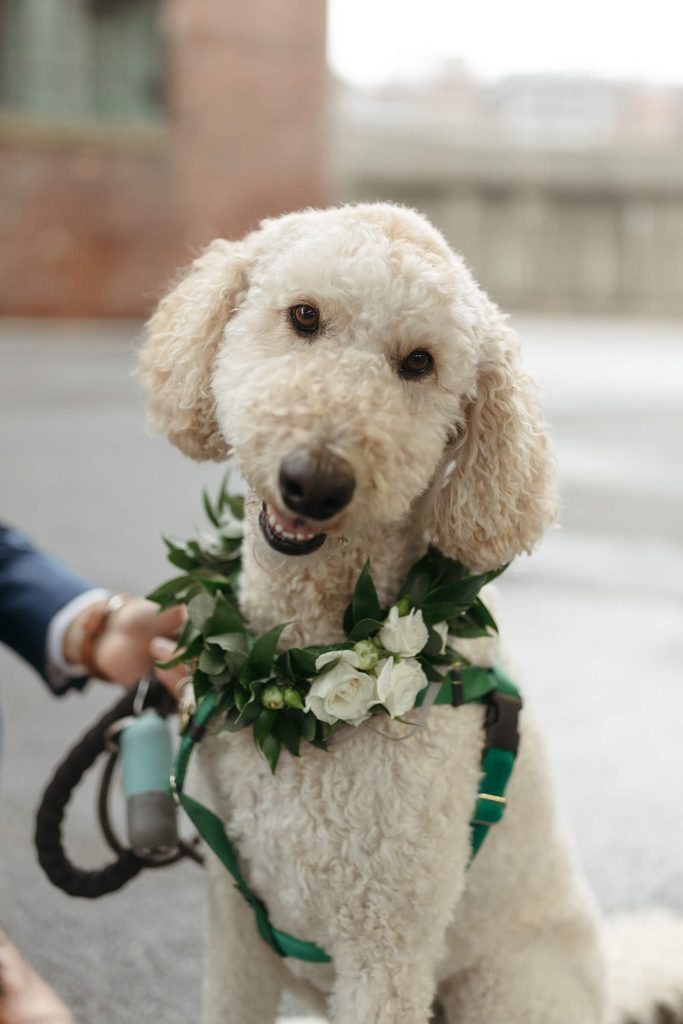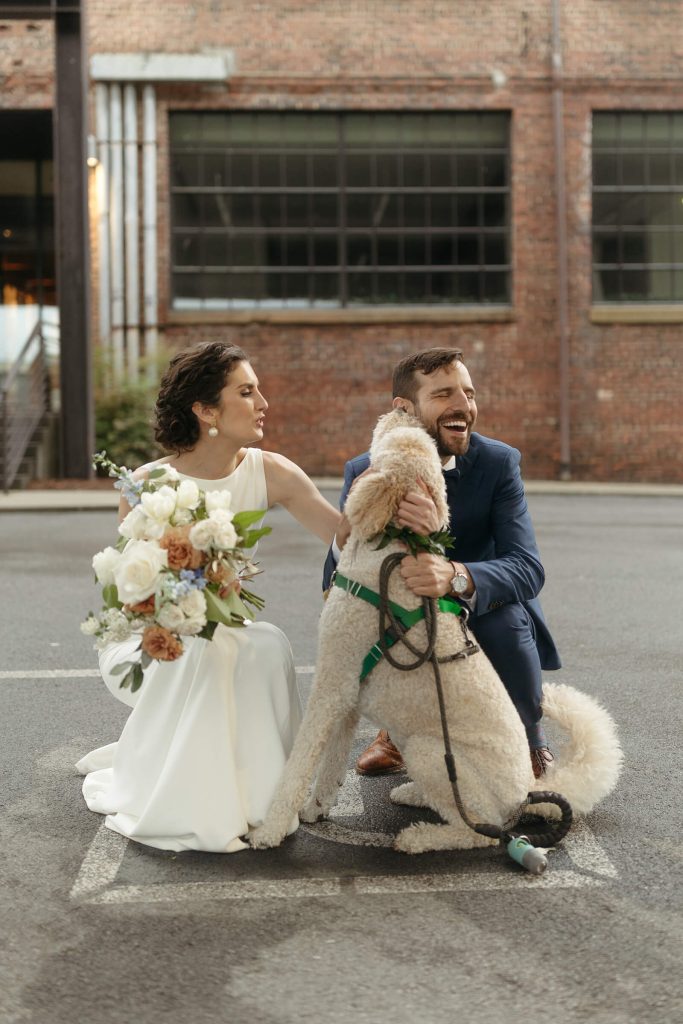 What Was Unique and Special About Your Wedding Day Our vendors made the wedding just for us! We really loved working with every single one of them. They all made sure that we had a wedding that was uniquely ours. Fun, quirky, and timeless. We finished the wedding feeling like we became friends.
Our wedding was originally scheduled for May 9, 2020.  When COVID struck in March of 2020, we delayed our wedding until October 23, 2020. In July of 2020, we moved it to May 6, 2021. We made one final change to May 6, 2022, when we ultimately had our reception. Our actual legal wedding date is October 10, 2020. We were tired of waiting and just wanted to get married. We had a small intimate ceremony at a botanical garden in Austin, Texas with just our immediate family.  Honestly, our micro wedding was perfect.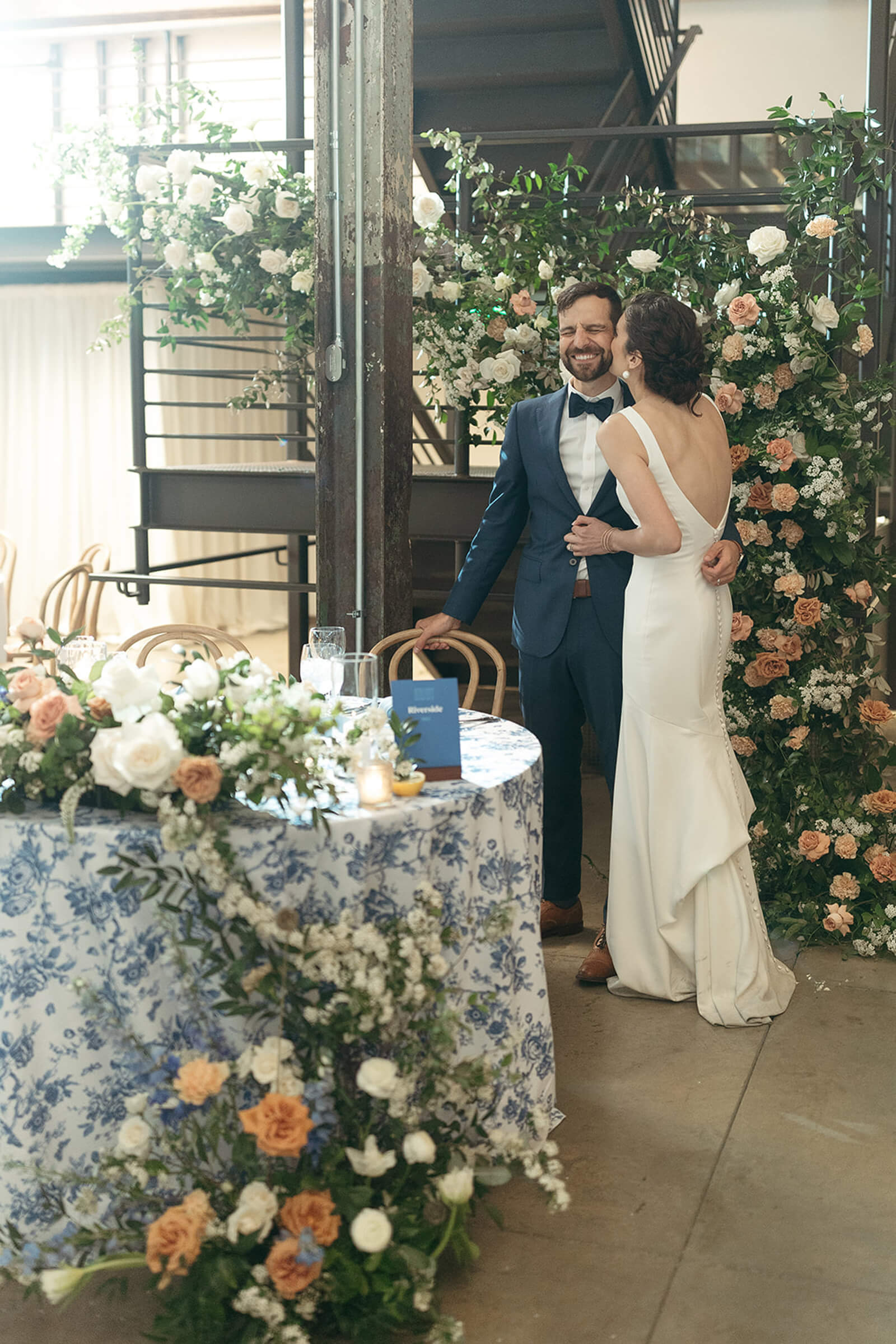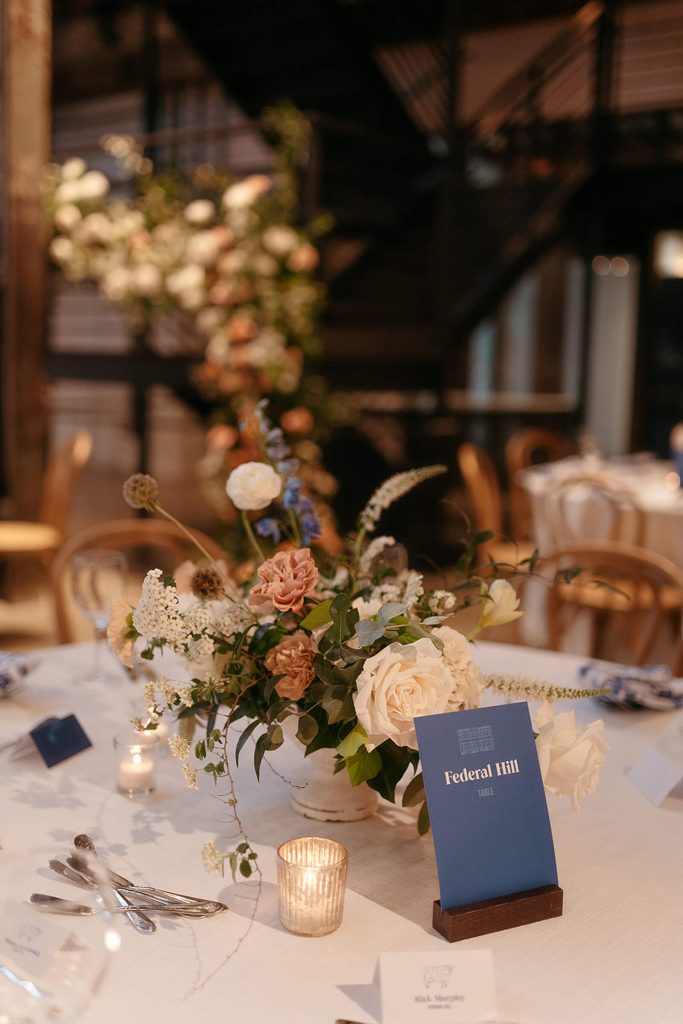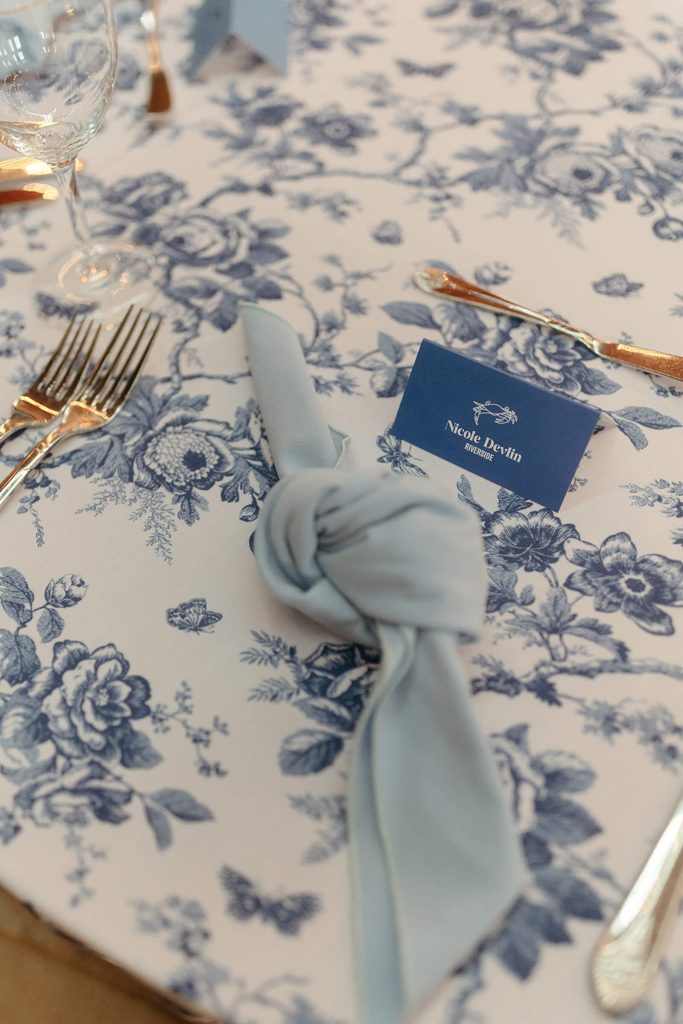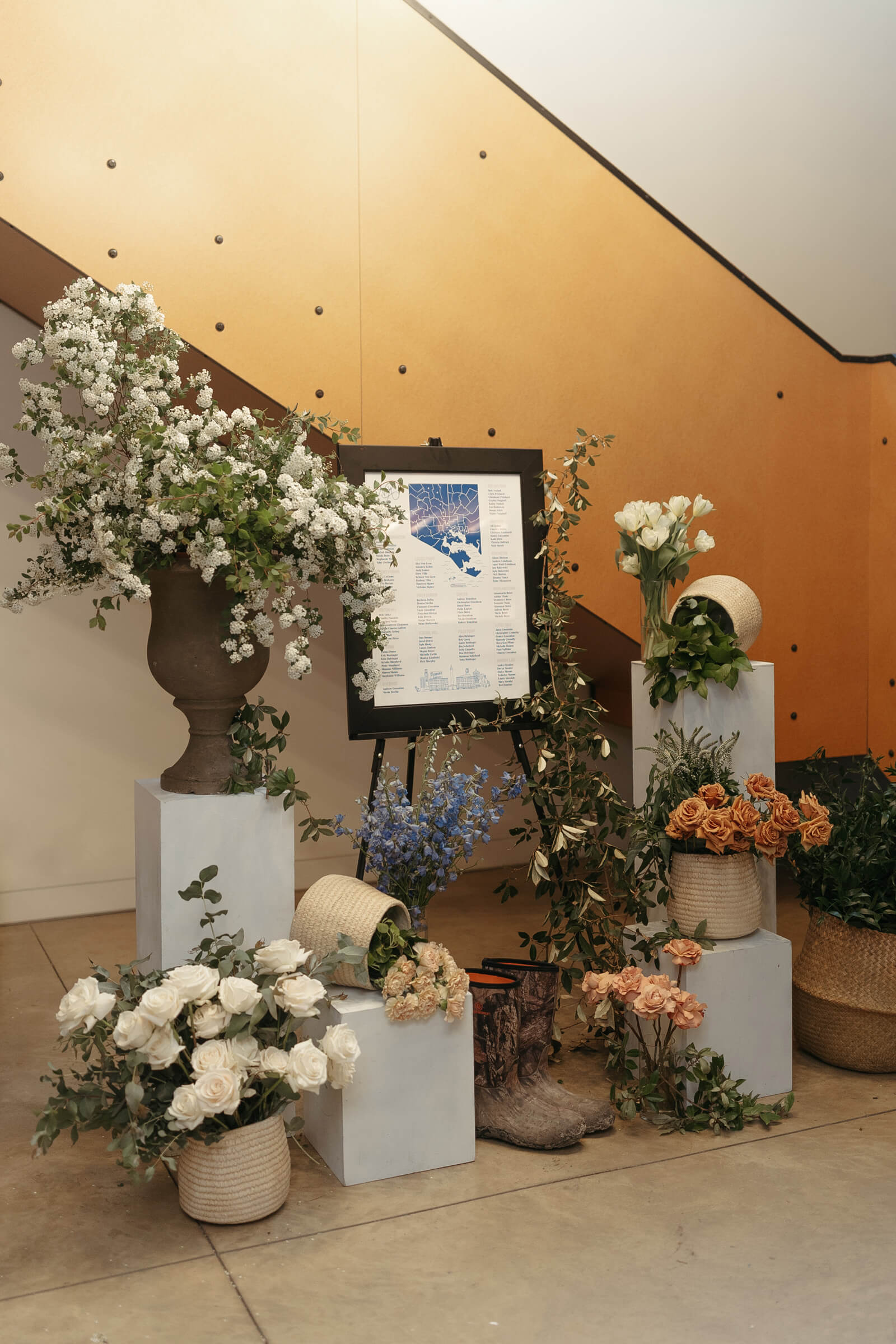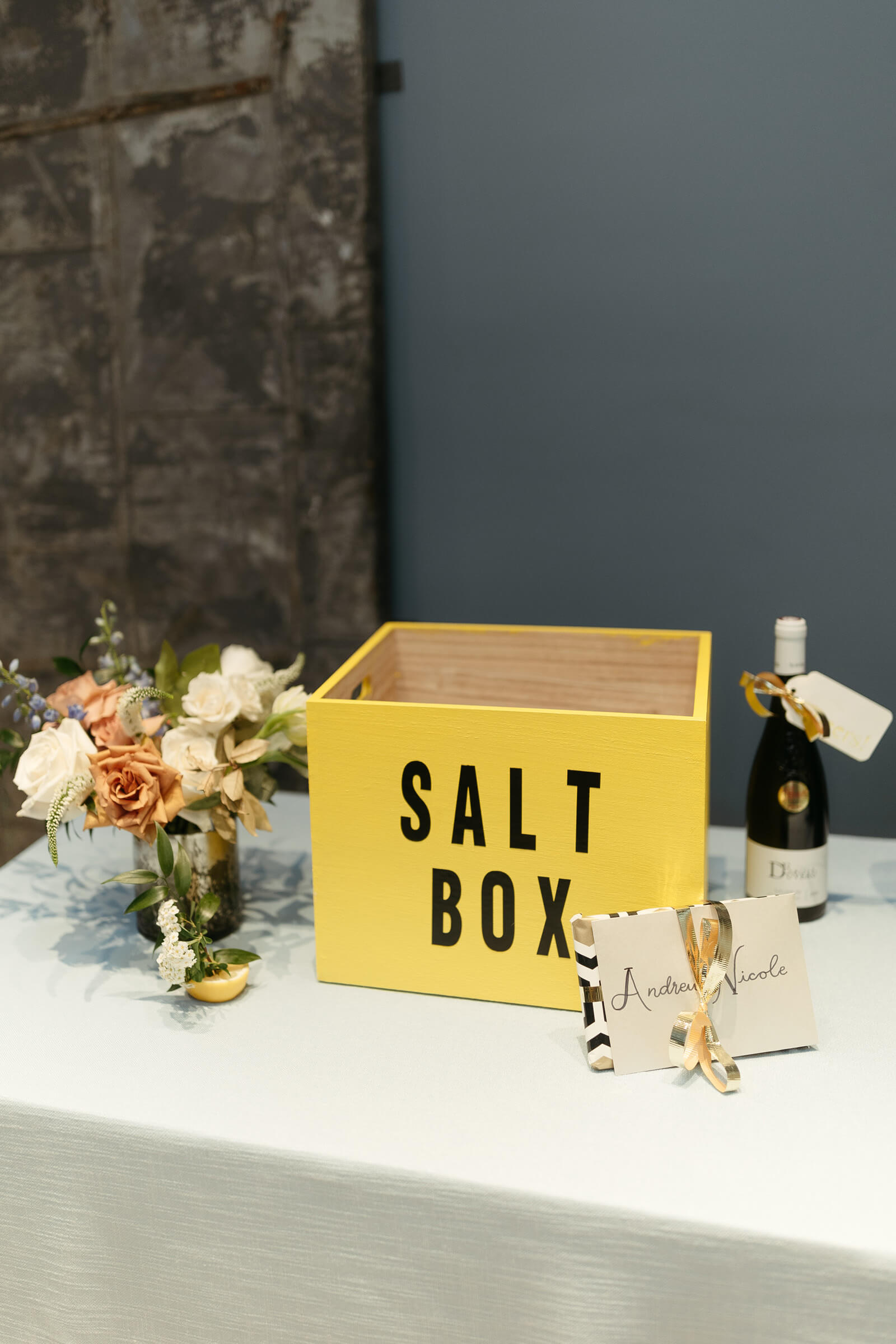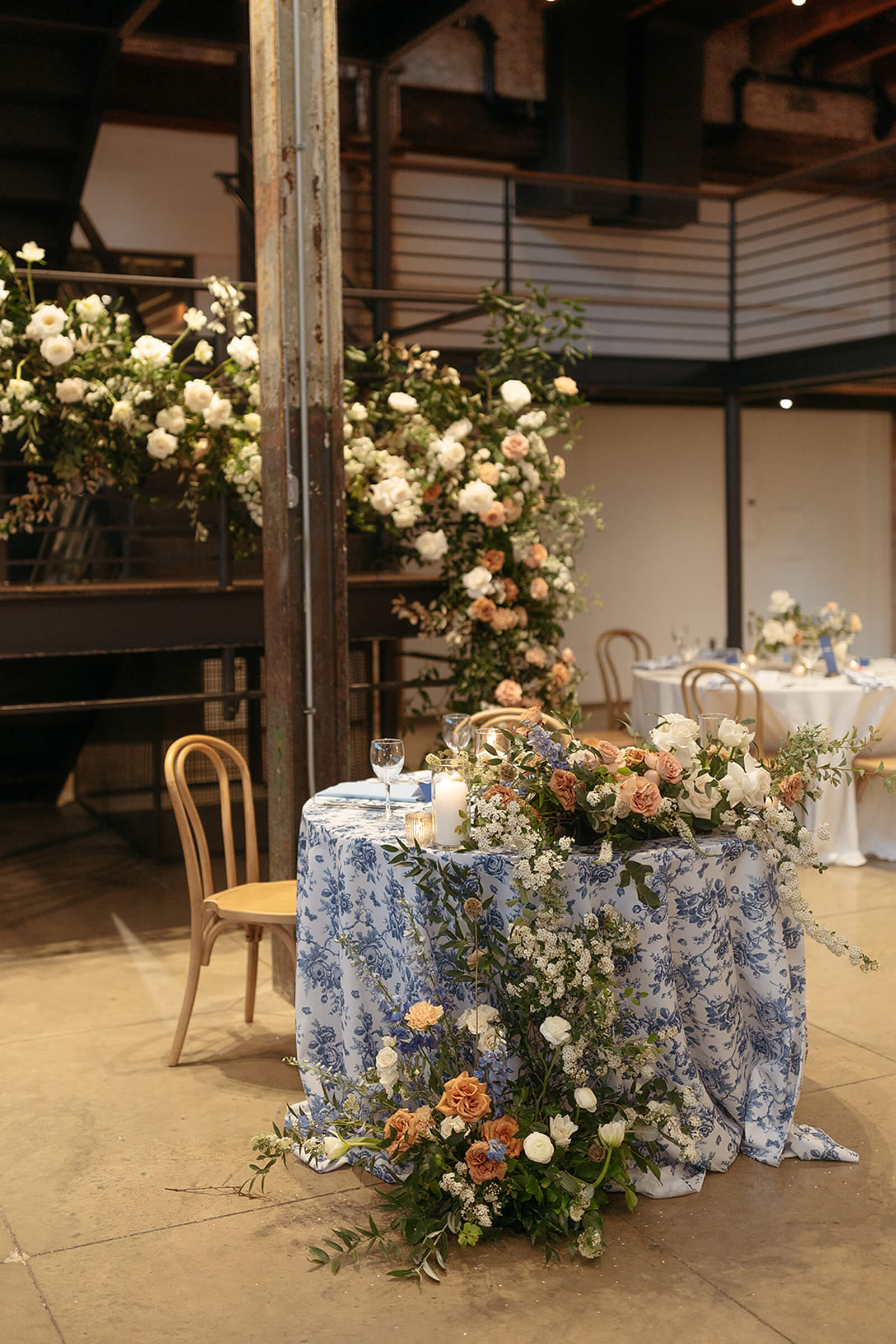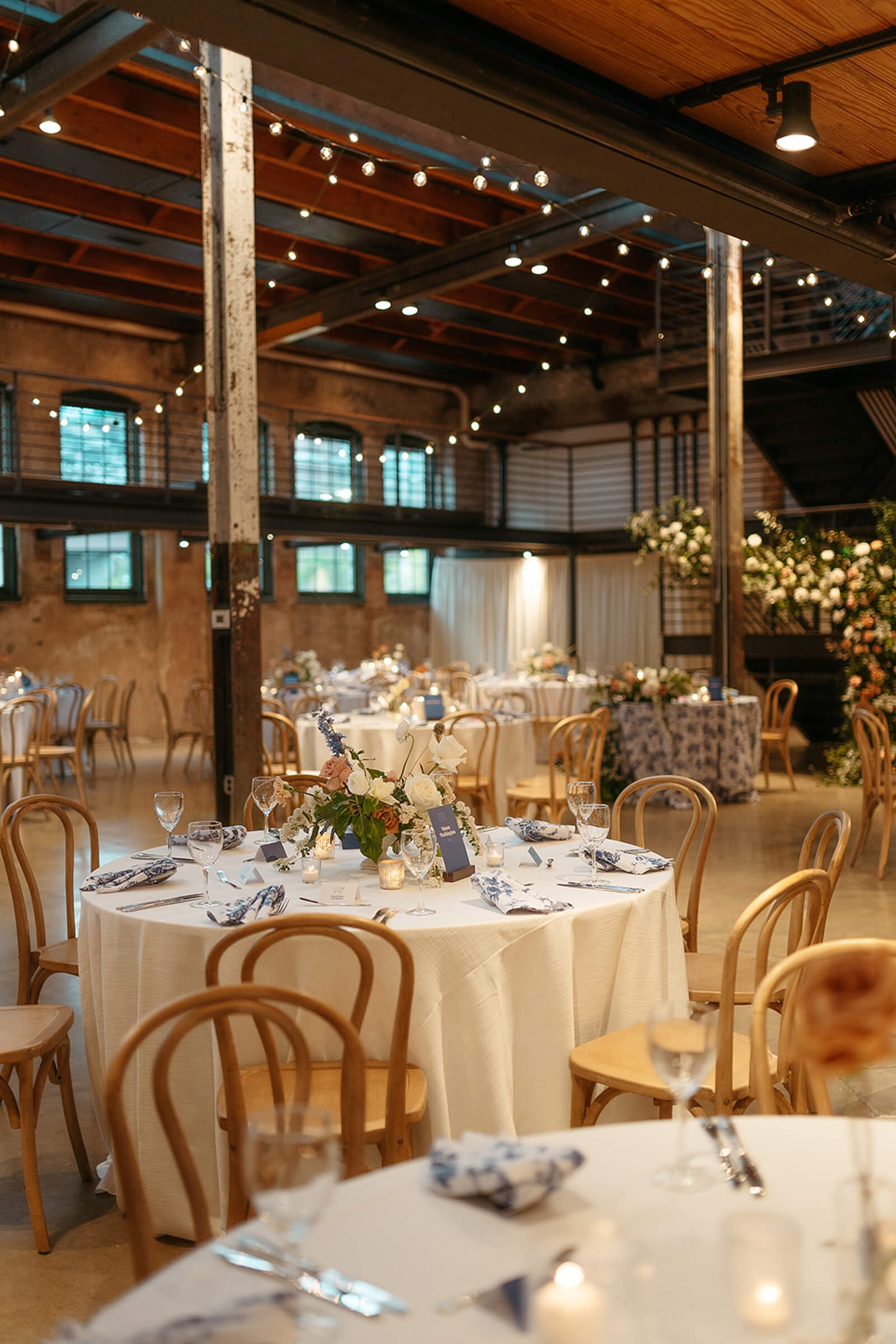 Favorite Details We loved the dining space of the wedding. From the venue to the flowers to the table settings to the place cards. It just felt so cohesive and so us.
Most Unexpected Event On Your Wedding Day Everyone leaving the dance floor for a half hour to raid the cookie table.
Piece of Advice Relax and enjoy your day! Even if everything doesn't go perfectly to plan, it will be perfect.