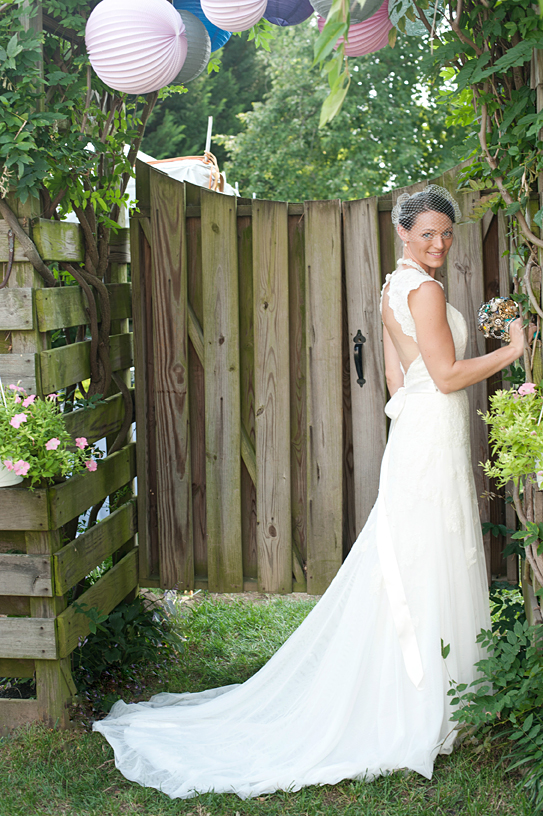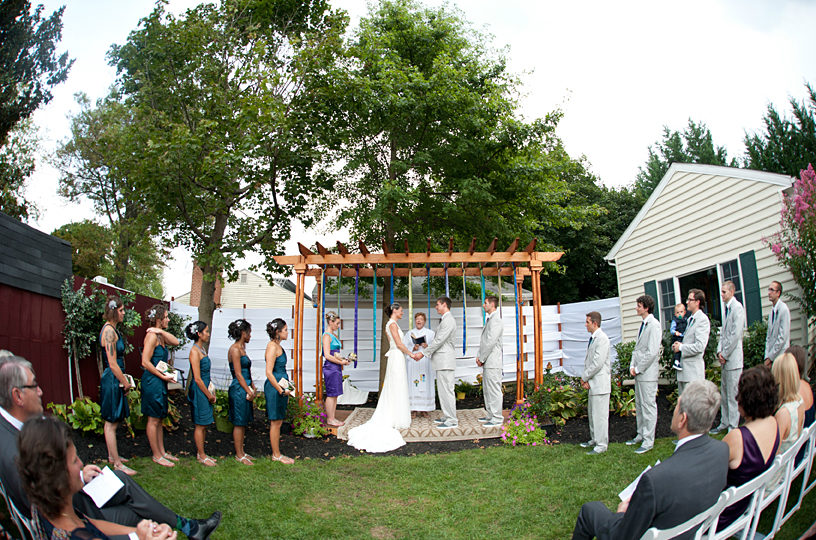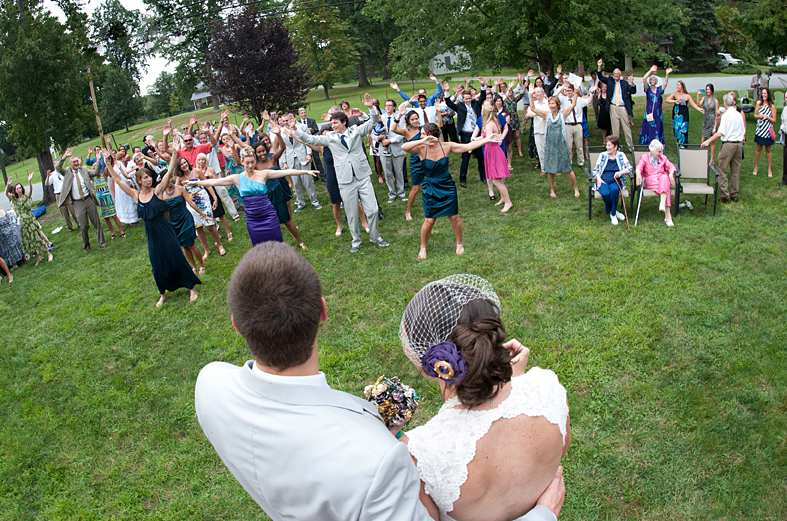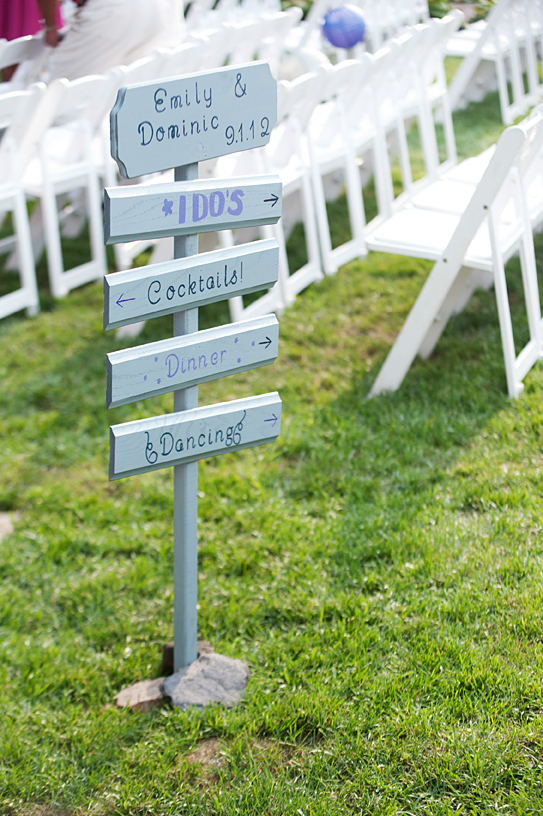 Occupations Emily is a wedding planner; Dominic a mechanical engineer
Number of Attendees 107
Number of Attendants 12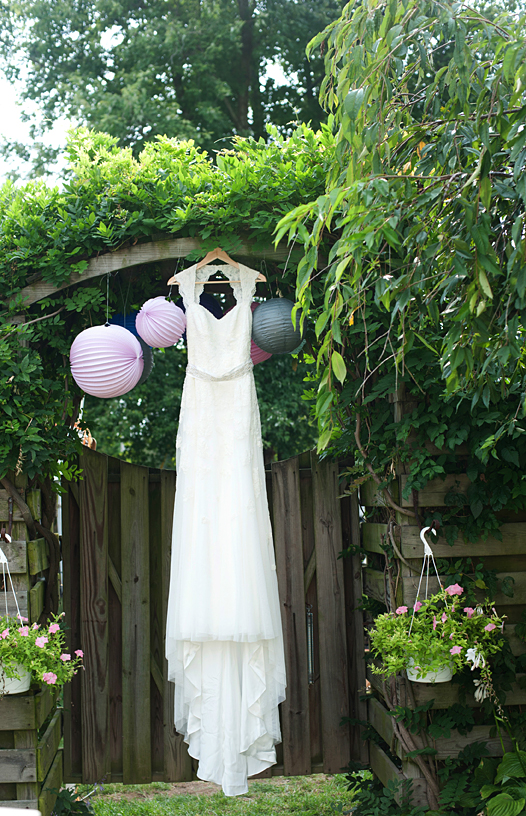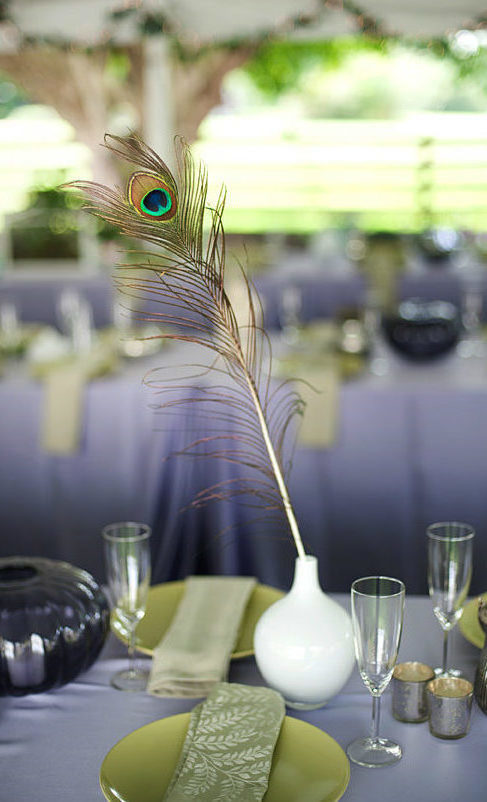 How You Met We met on the UMBC Track & Field/cross country team. I was a middle distance/Cross Country runner and he performed decathlons.
The Engagement Dominic surprised me (which is very hard to do) in November by popping the question on a lake dock near school. We often picnicked there on dates. He lit the entire walkway with tea light candles, and we enjoyed a perfect starry night!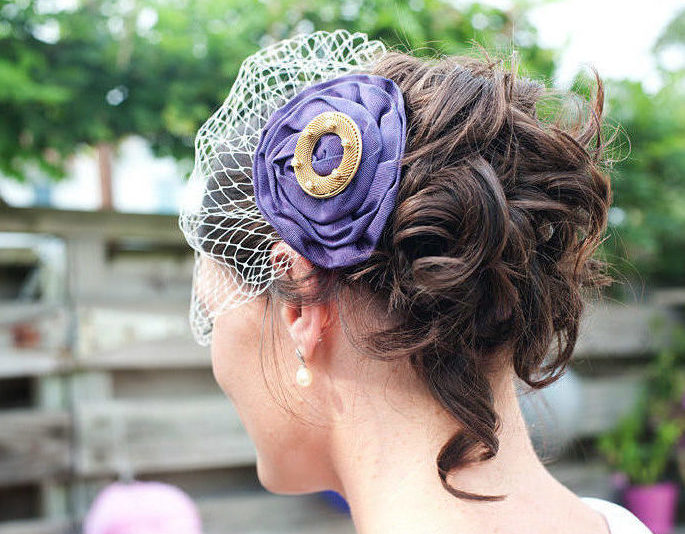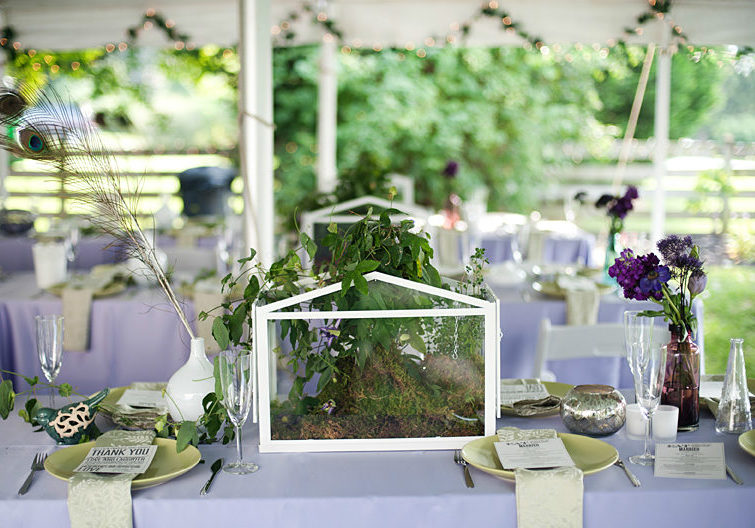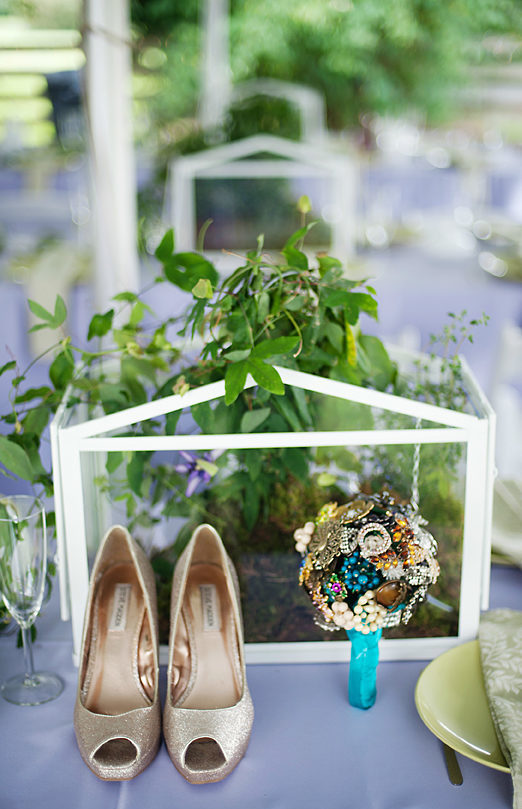 Wedding Design Inspiration I grew up in a historical house in Fallston which was part of the underground railroad. I have always loved the history of this house and could never have imagined getting married anywhere else! The gardens always had such rich jewel tones and we carried the "garden" feel onto the tables, decor and color palette of deep teal and purples.
What was unique and special about your wedding I think one of the coolest parts of the wedding is how spread out our family and friends were geographically. Walking down the aisle was one of the most incredible experiences I could have ever imagined! Our family and friends who had traveled from Canada, the west coast, Minnesota, Florida, along the east coast and even internationally, were surrounding us and cheering us on coming down the aisle. It was truly remarkable being surrounded by so much love!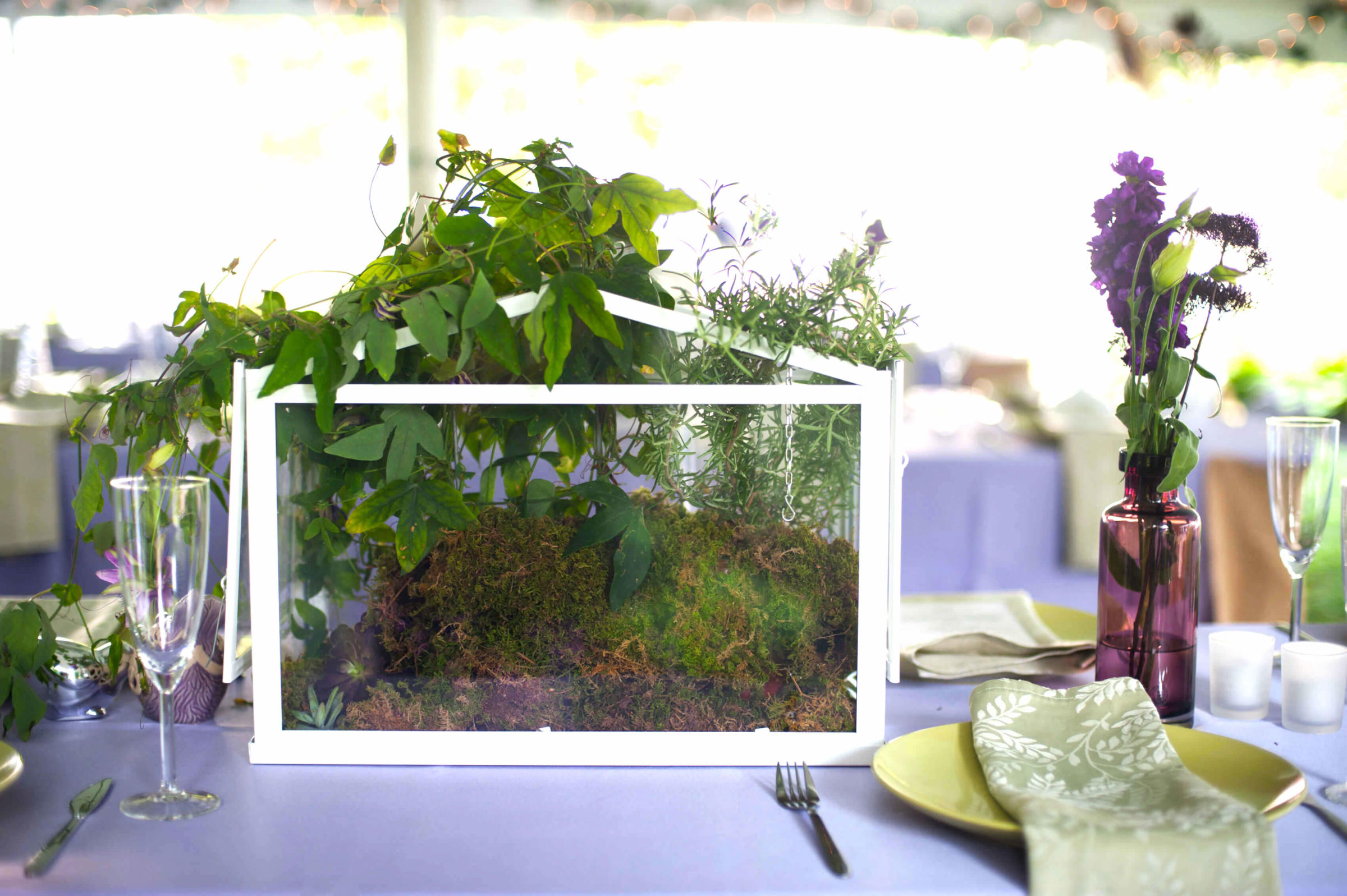 Favorite Details This is so silly, however – my dad always called me "Emillina Ballerina," after the Angelina Ballerina books, as a kid. I found a ballerina cupcake topper which I gave to him after the cupcake cutting (we did not have an actual wedding cake—just yummy desserts!)
Most unexpected event on the day of the wedding  The most surprising aspect of the day had to have been the surprise flashmob! I truly had NO idea! My sister and mom planned it out and even made a how-to video to send around the globe for everyone attending the wedding! You can see it here!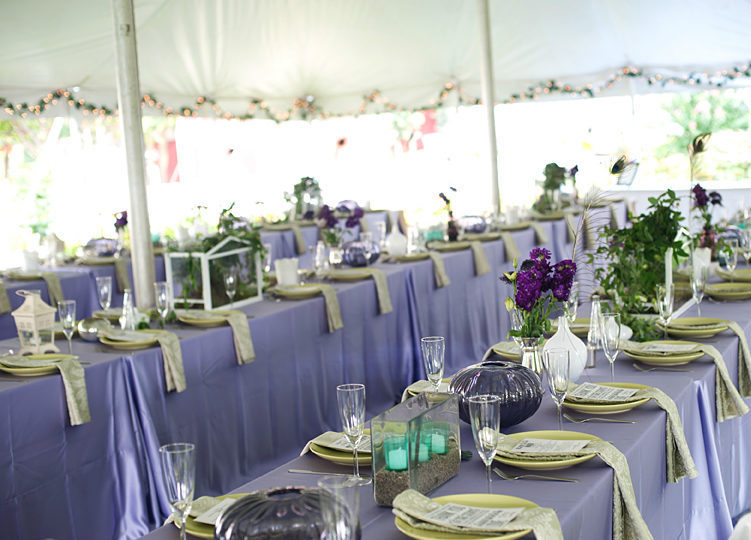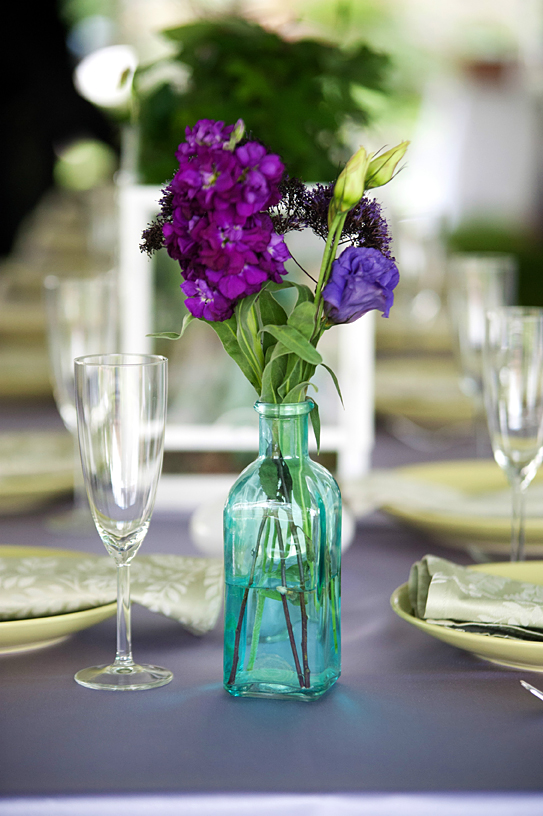 Piece of advice Don't take yourselves too seriously. Weddings are meant to be a celebration. We had a bouncy house at the end of the night to encourage the festive feel. I also can't stress enough to take one's time. There are so many amazing moments and it can be hard to capture them all!