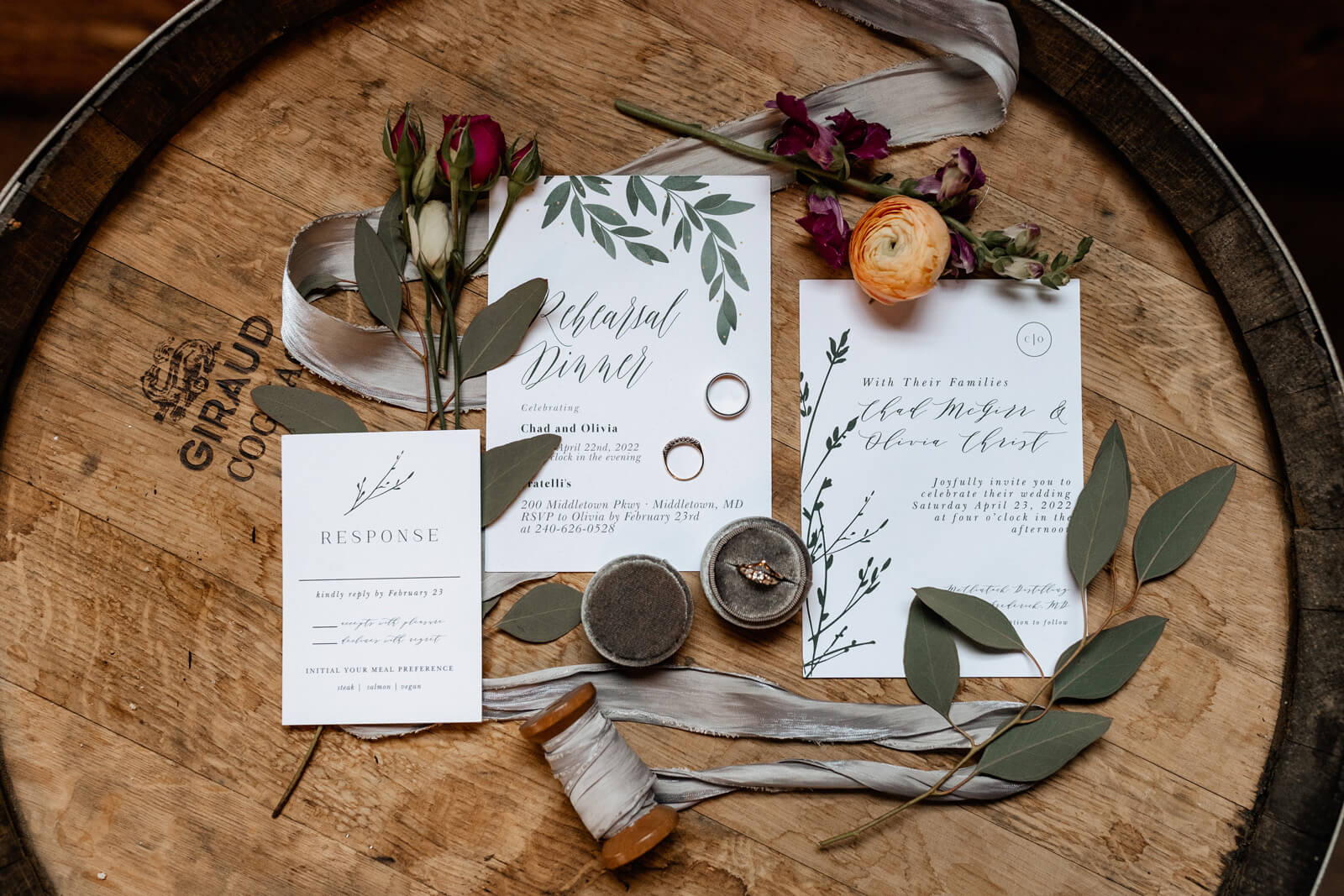 Occupations Olivia is a therapist; Chad is a systems architect
Wedding date April 23, 2022
Number of Attendees 65 
How You Met Chad and I went to the same small town high school in Middletown. We had friends in common but didn't have many interactions except for arguing at social gatherings about who was more liked by the pets at our mutual friend's house. We connected at a graduation party the night of my high school graduation—Chad was a year ahead of me and home for the summer after his freshman year of college. We became inseparable that summer and have been together ever since. We got engaged after six years together, married after nine, and are celebrating a decade this year.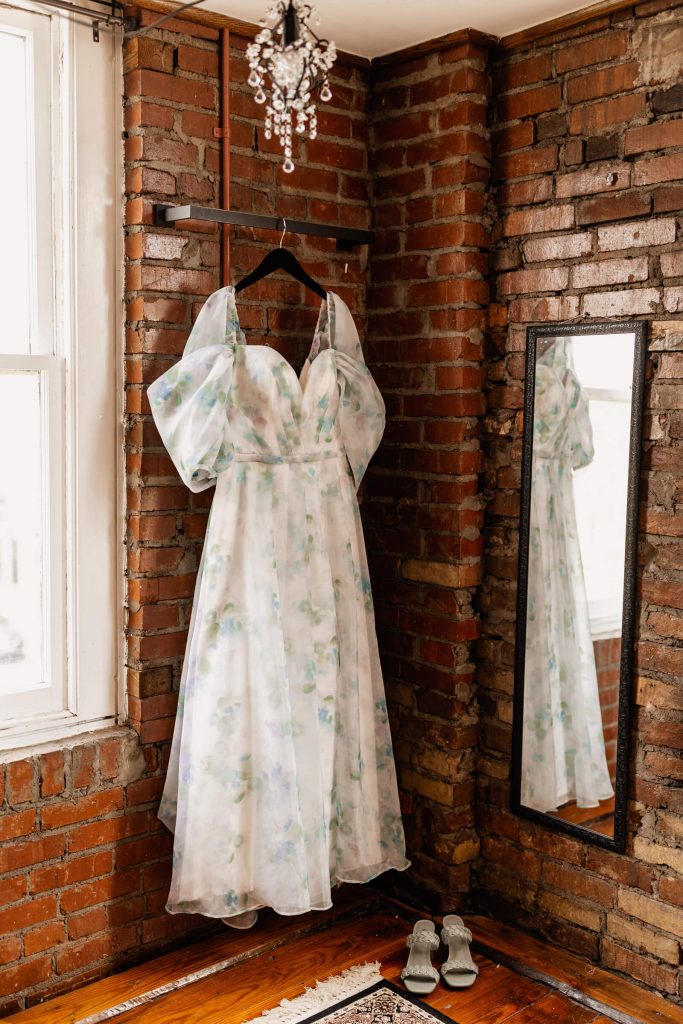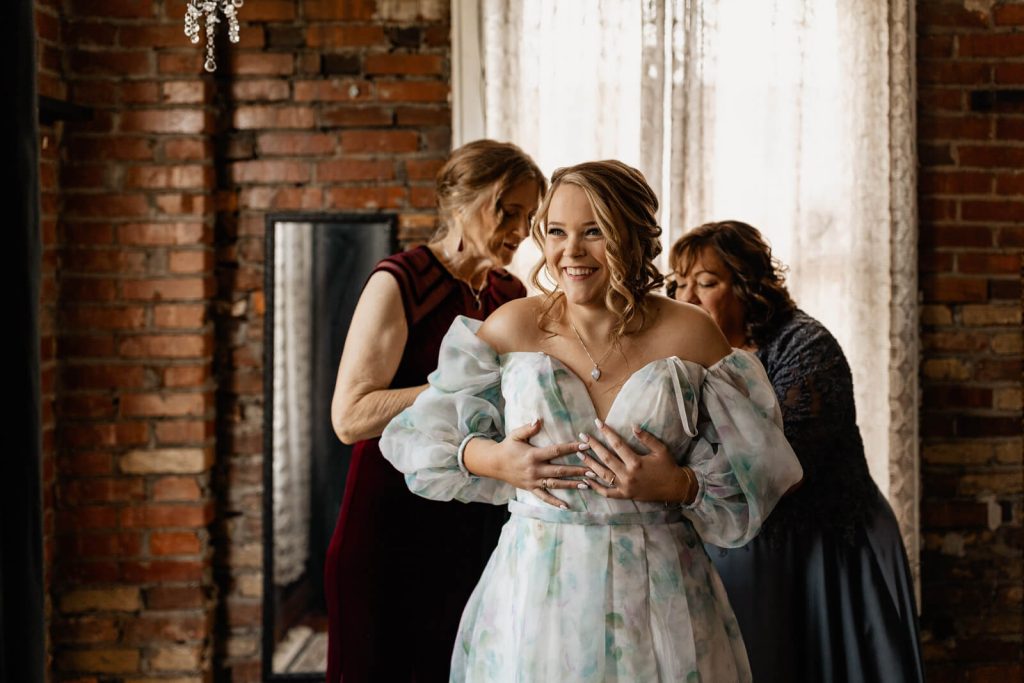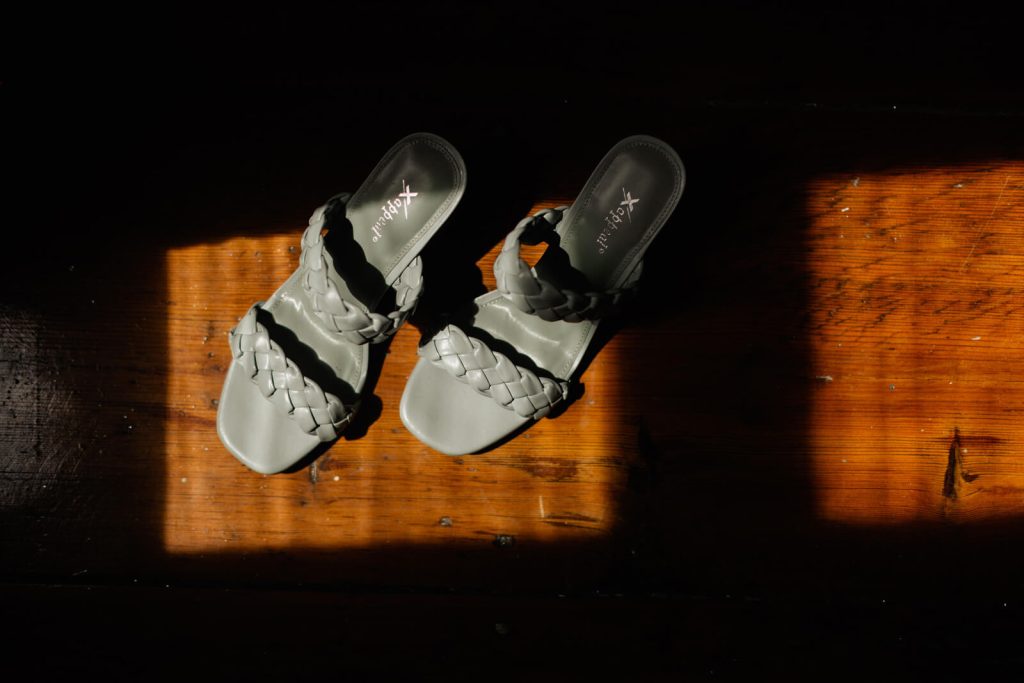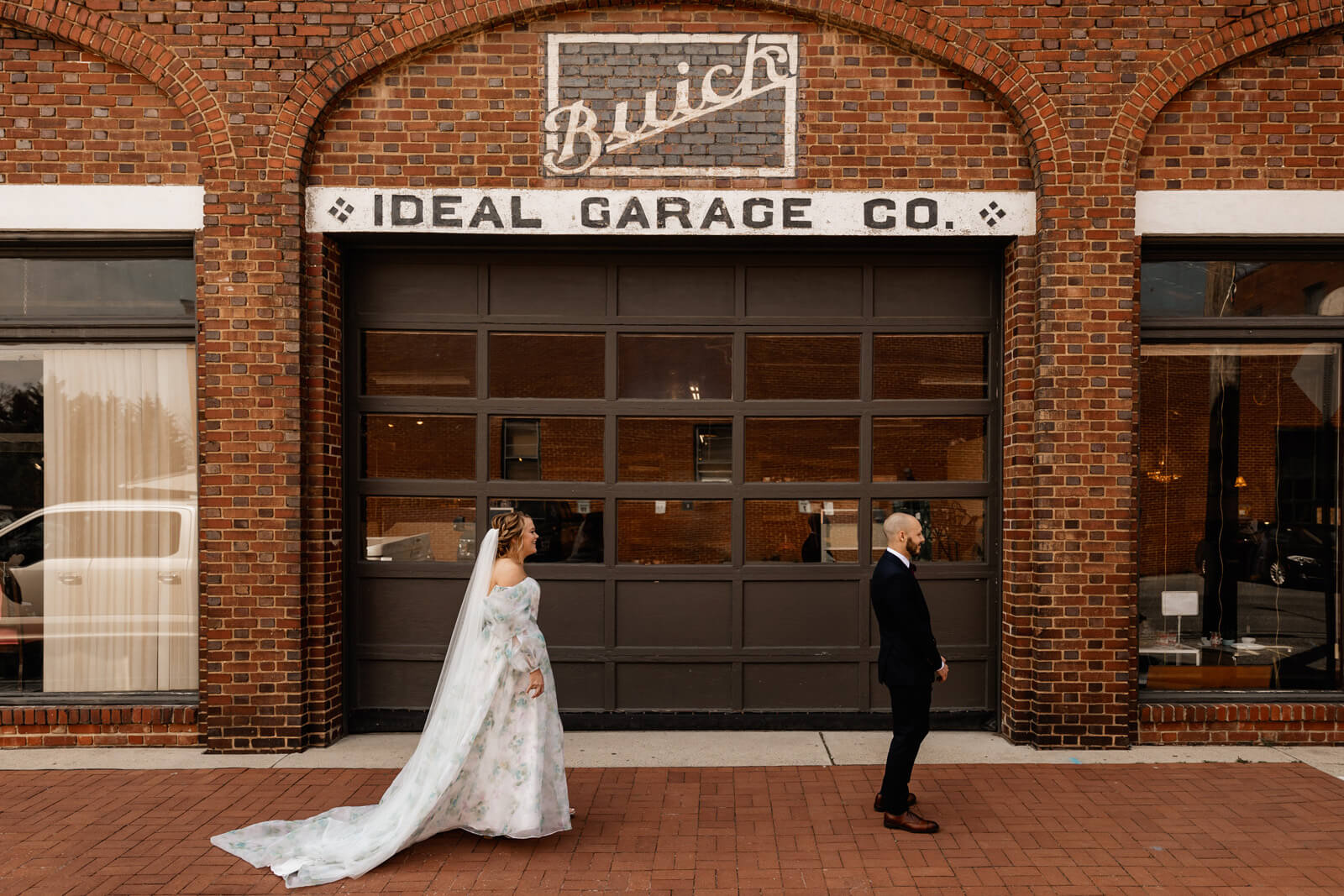 The Engagement We had a trip planned to Europe to celebrate my (Olivia) graduation from my Master's program. The trip was scheduled for March of 2020 and Chad had planned to propose on that trip. We were living in Colorado at the time and instead Chad proposed on a snowy day in March on a hike to the Flatirons in Boulder, Colorado.
Wedding Design Inspiration Soft industrial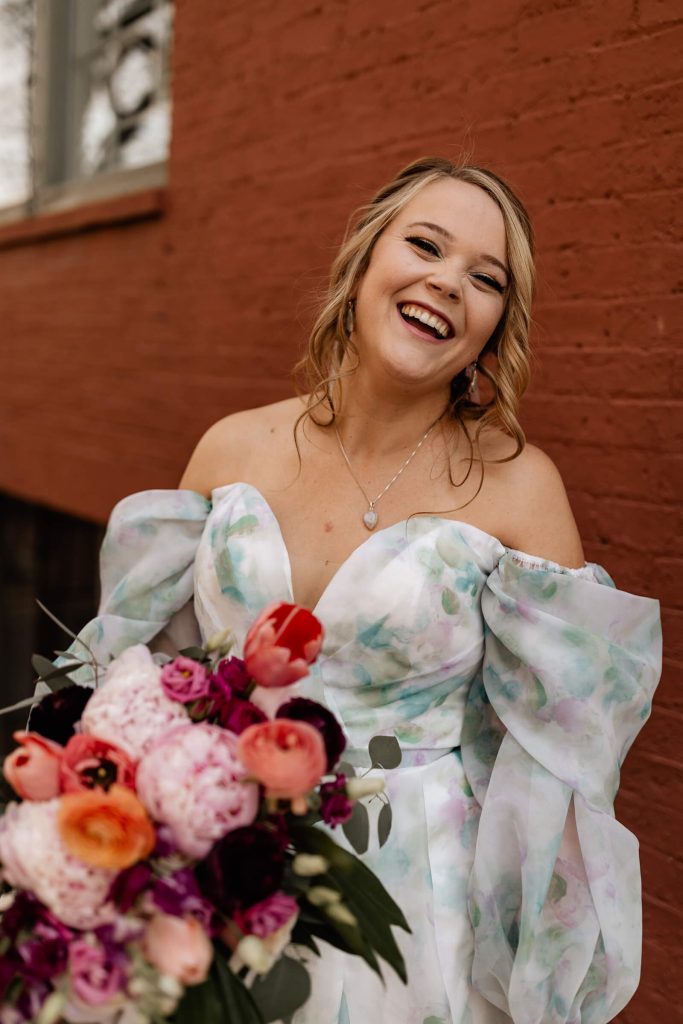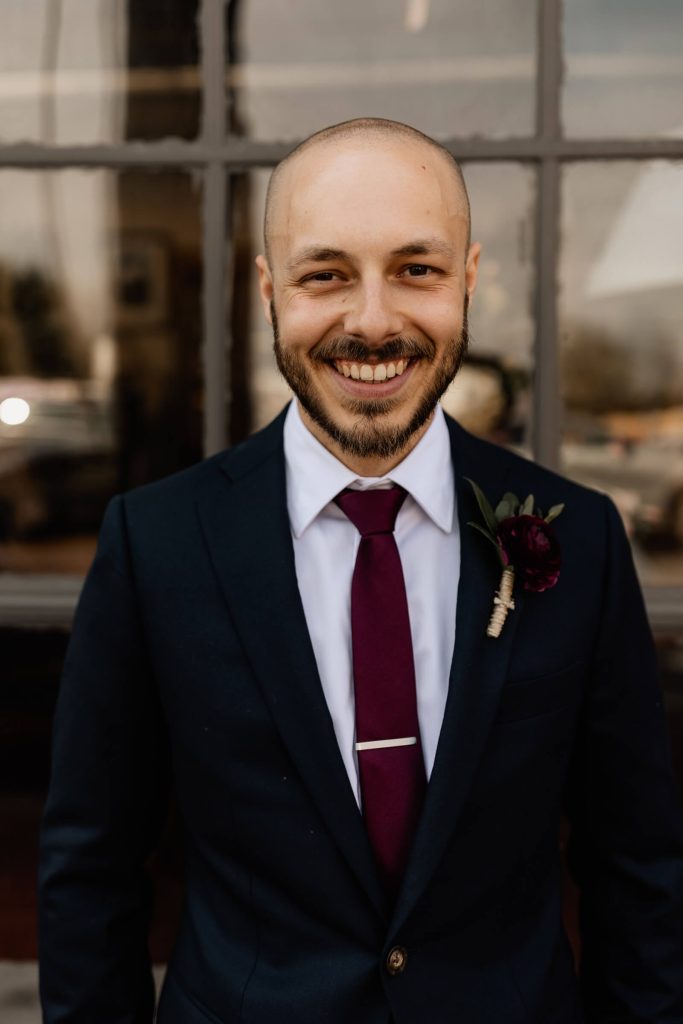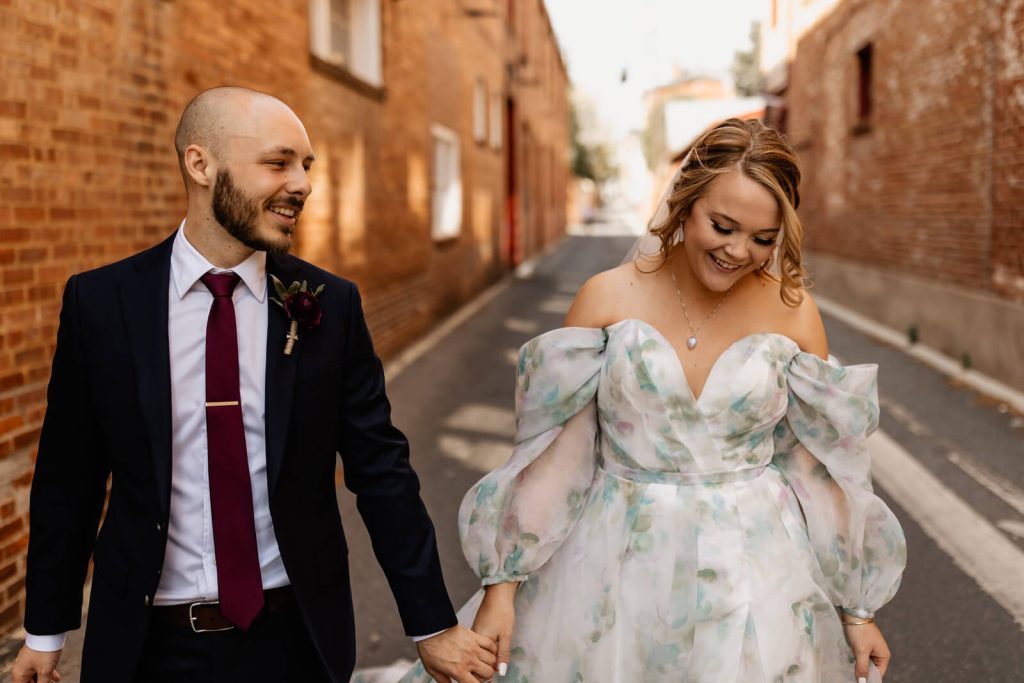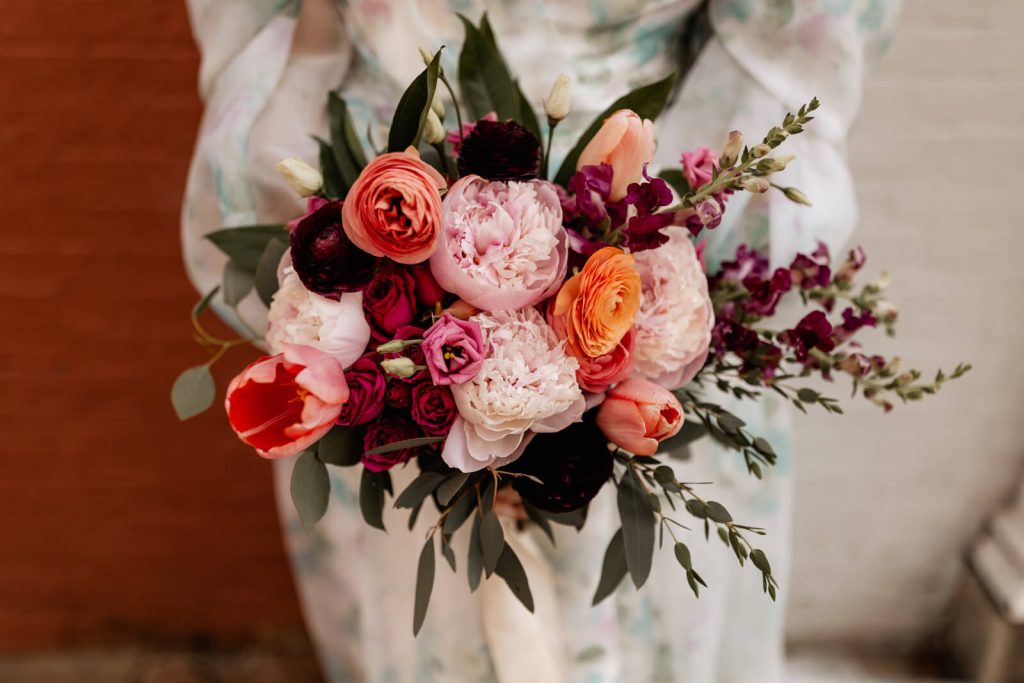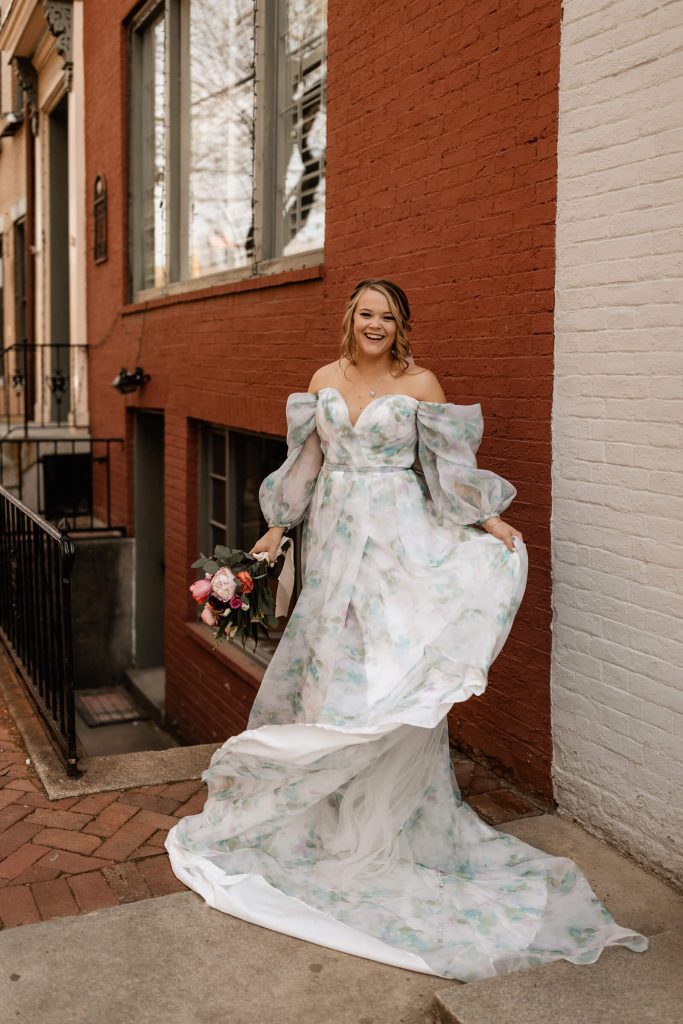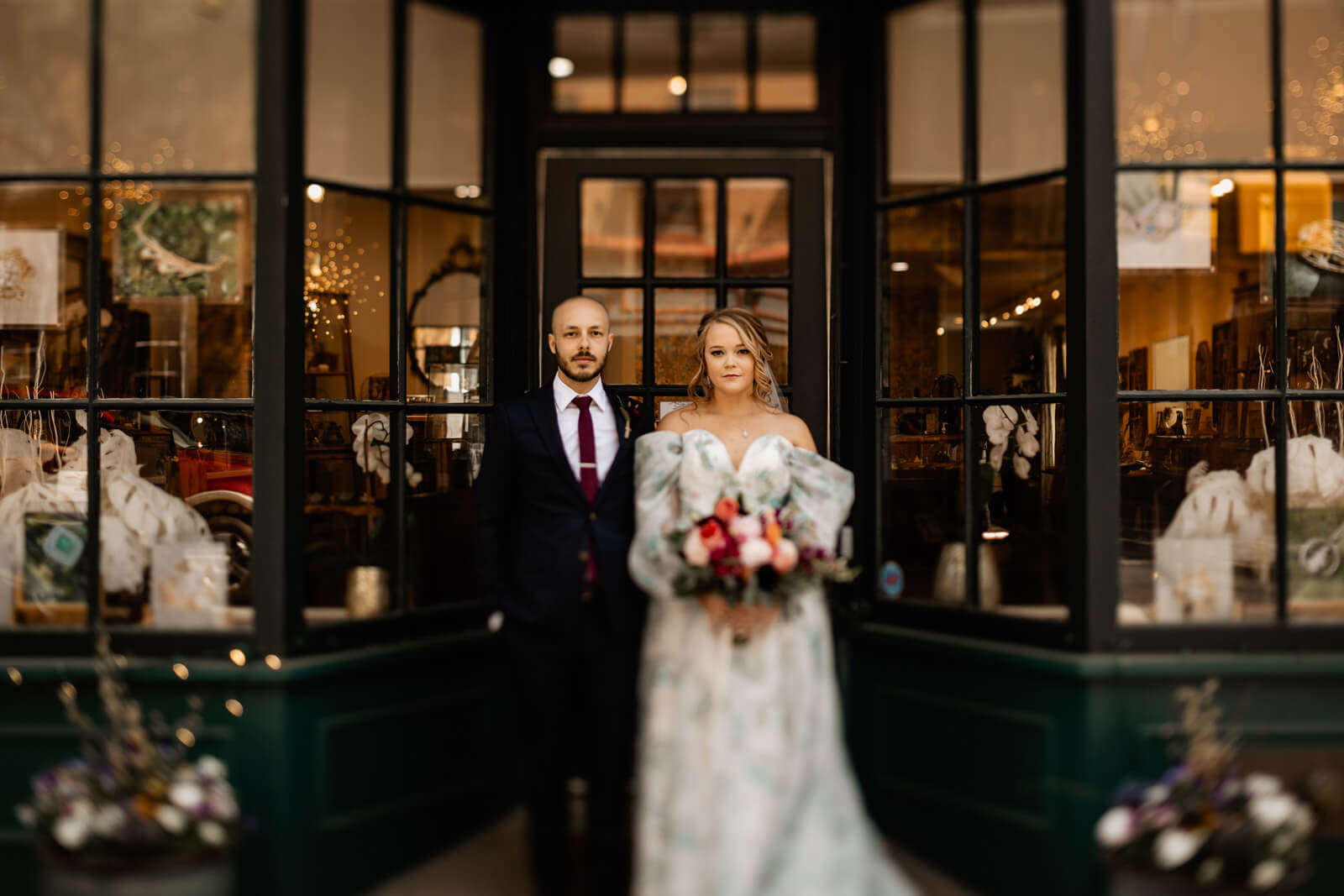 What Was Unique and Special About Your Wedding Day We focused on enjoying ourselves and making everyone feel welcome and comfortable. We didn't have a wedding party and tried to keep things timeless and beautiful but still casual. Chad and I did our vows privately before the ceremony and then said more standard ones during our ceremony in front of our guests.
Favorite Details Our florist was incredible, and she brought a lot of warmth and color to the exposed brick and industrial details. I made our welcome sign out of an old window, and I painted an antique box with eucalyptus branches for cards. I also hand painted all of the name cards and hung them on an old window and an old shutter. I walked down the aisle to a song from the Pride and Prejudice soundtrack. It's my all-time favorite movie and it felt really meaningful.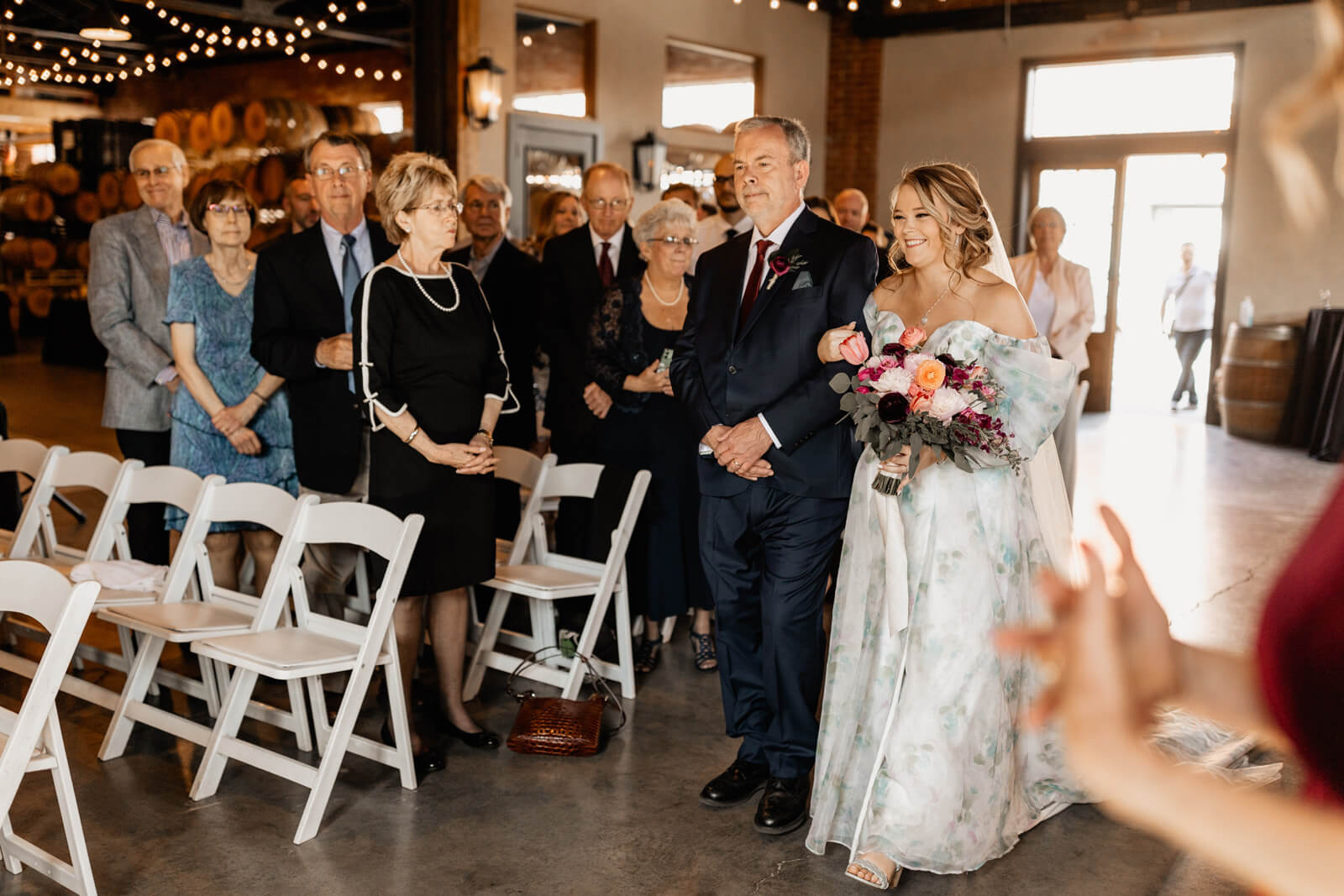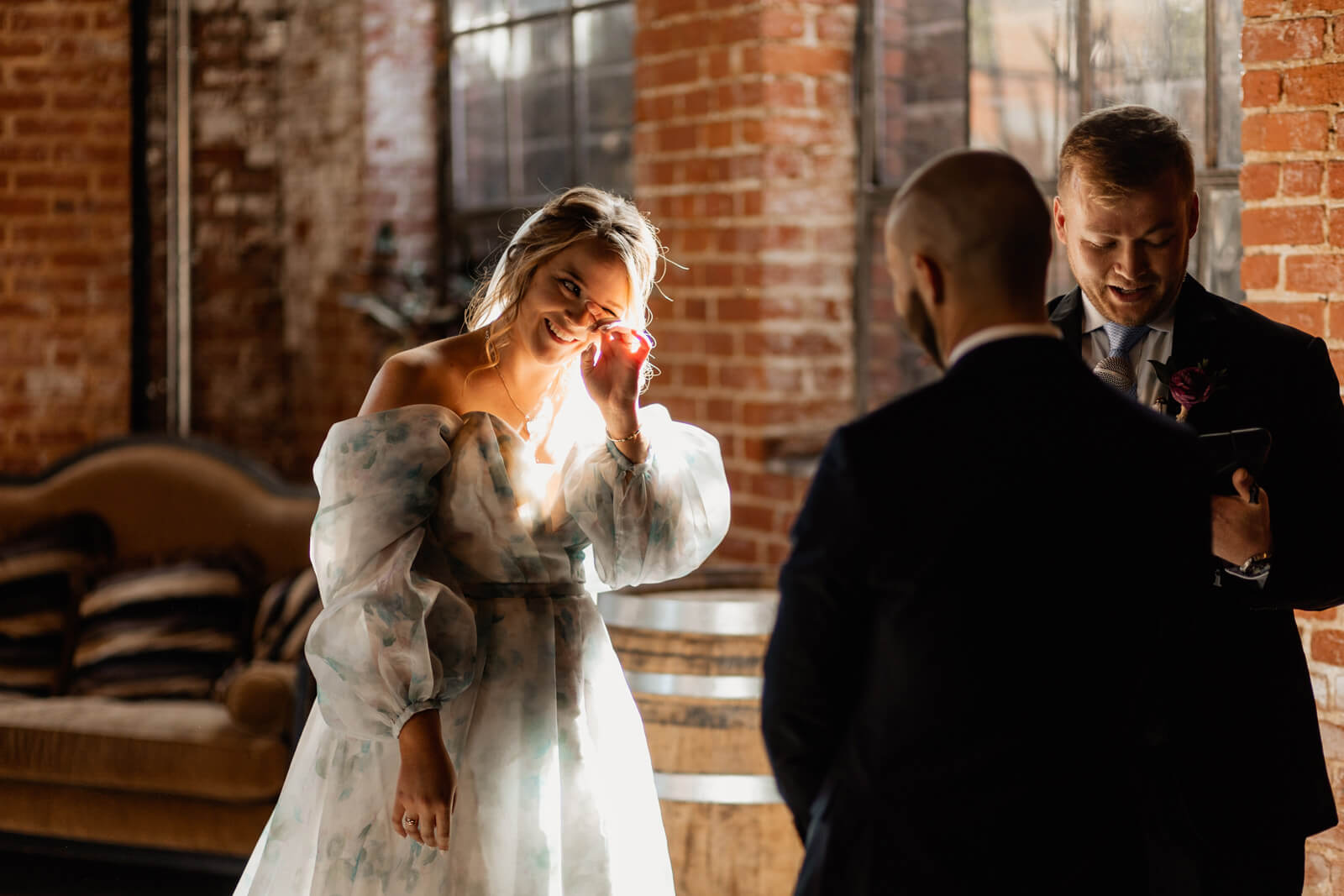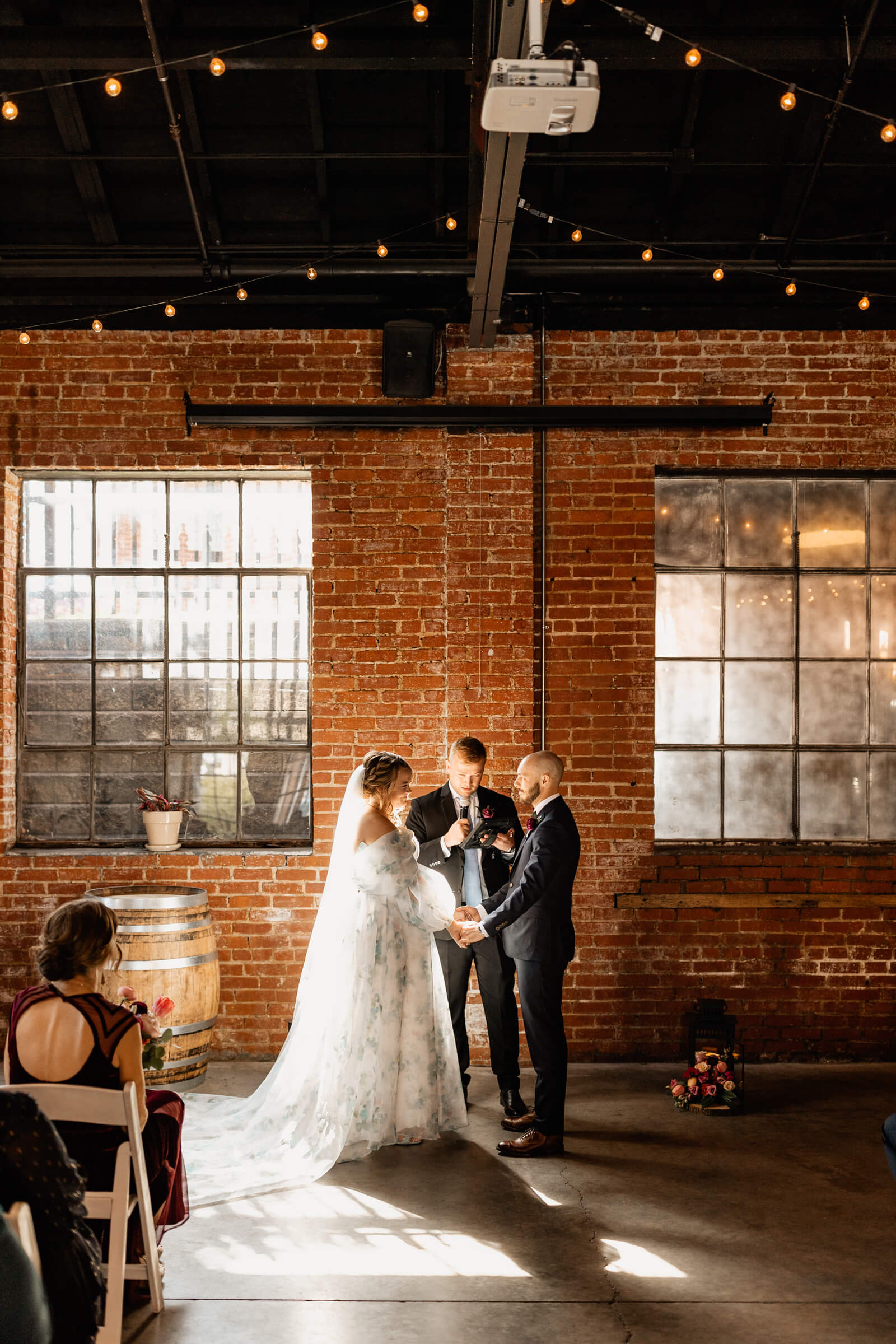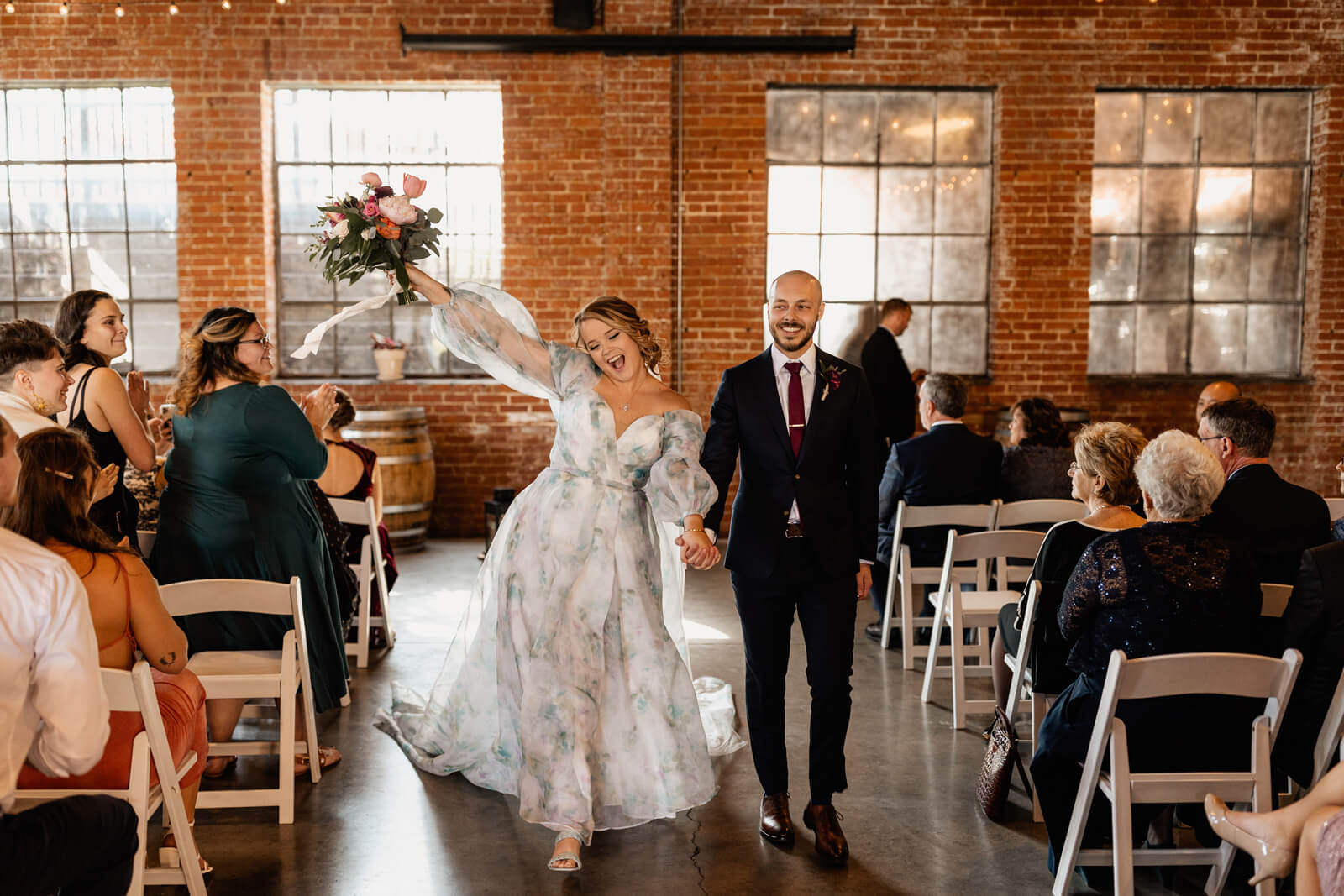 Most Unexpected Event On Your Wedding Day Half of our guests had cigars outside while the other half were taking lemon drop shots together at the bar. At the same time as Chad was having a memorable moment outside with his friends, I was corralling everyone inside into taking my favorite shot with me—the photos from this time are some of my favorites.
Piece of Advice Pick three things to focus on and let the rest be. I was most excited to marry Chad, wear my dress, and have my stunning photos after, and I let the other details go once the planning was over so that I would drive myself crazy focusing on every little detail. I had a great time and wasn't stressed out the entire day.