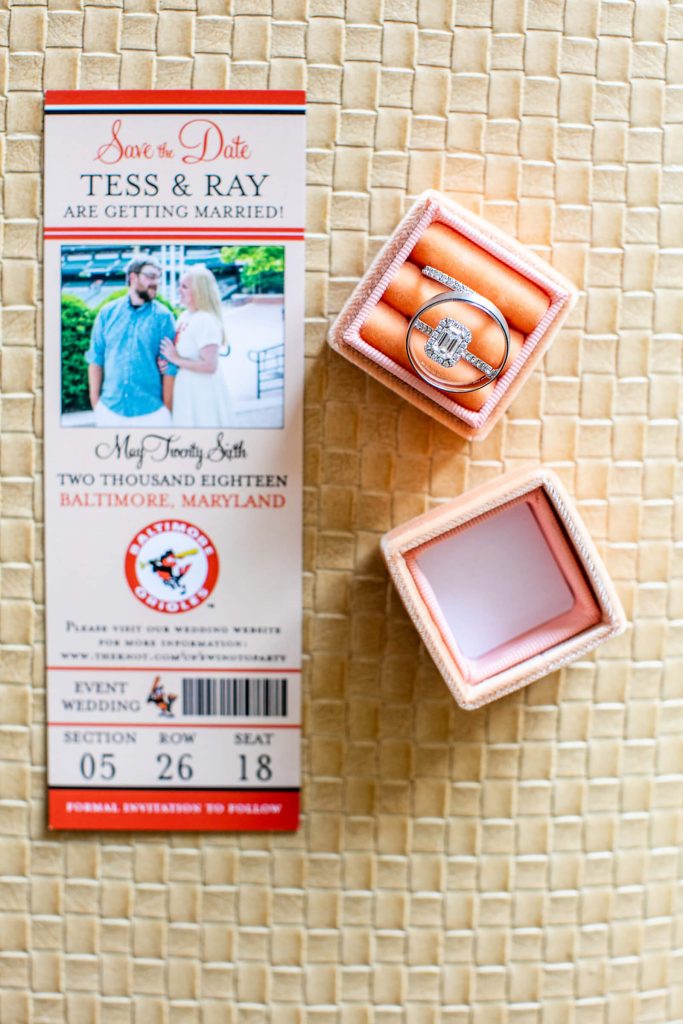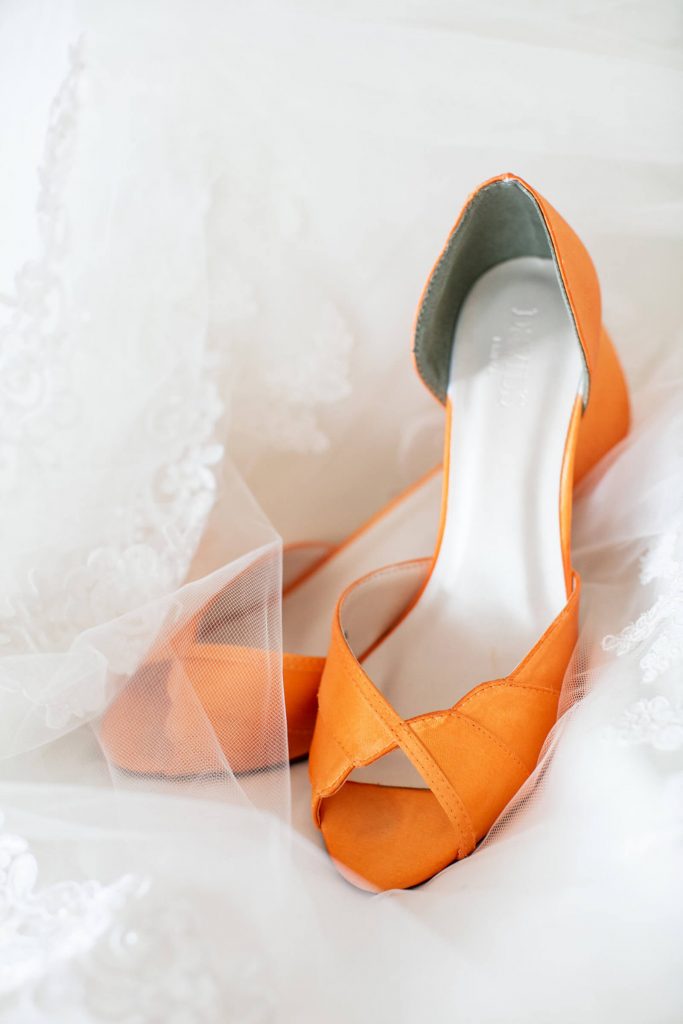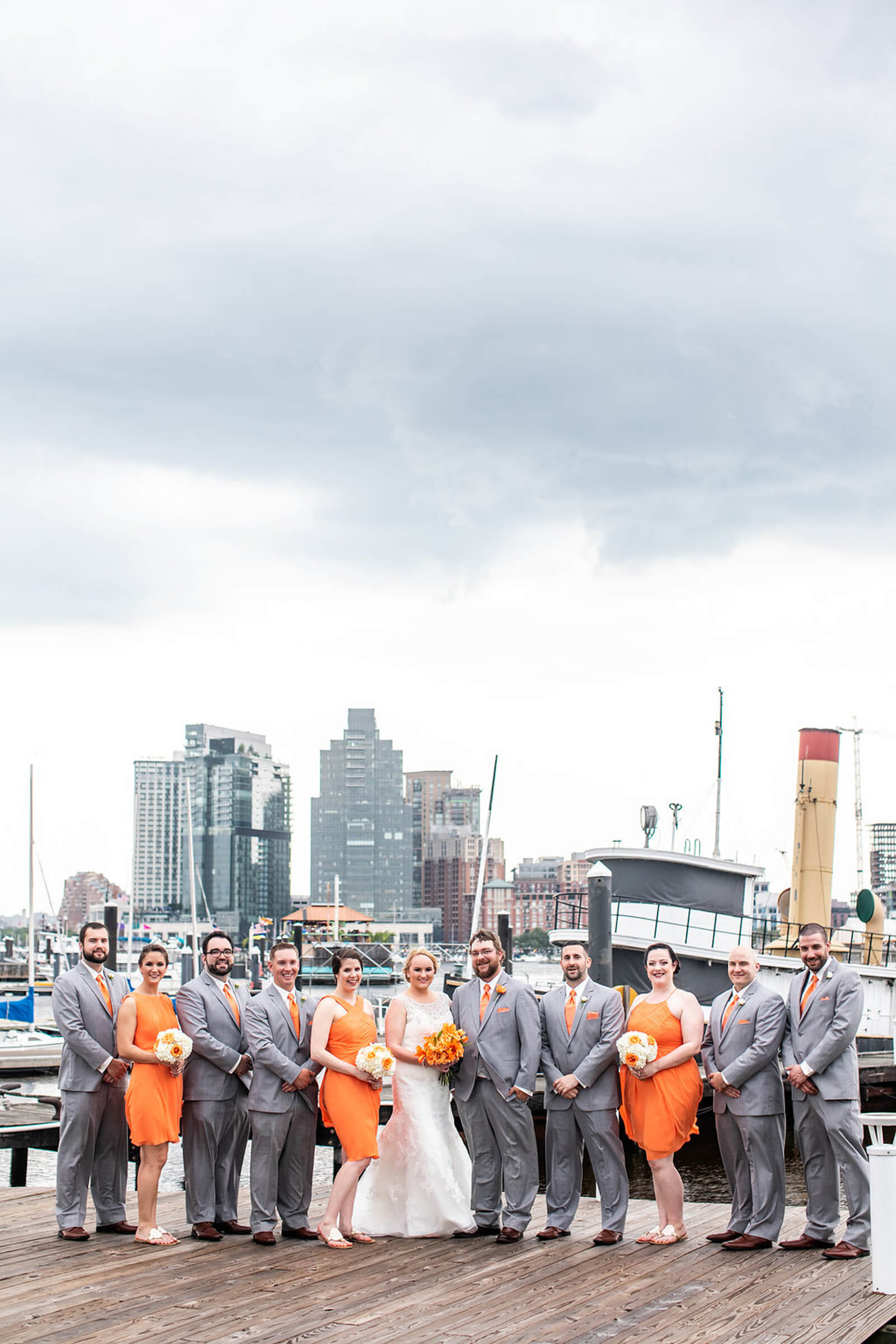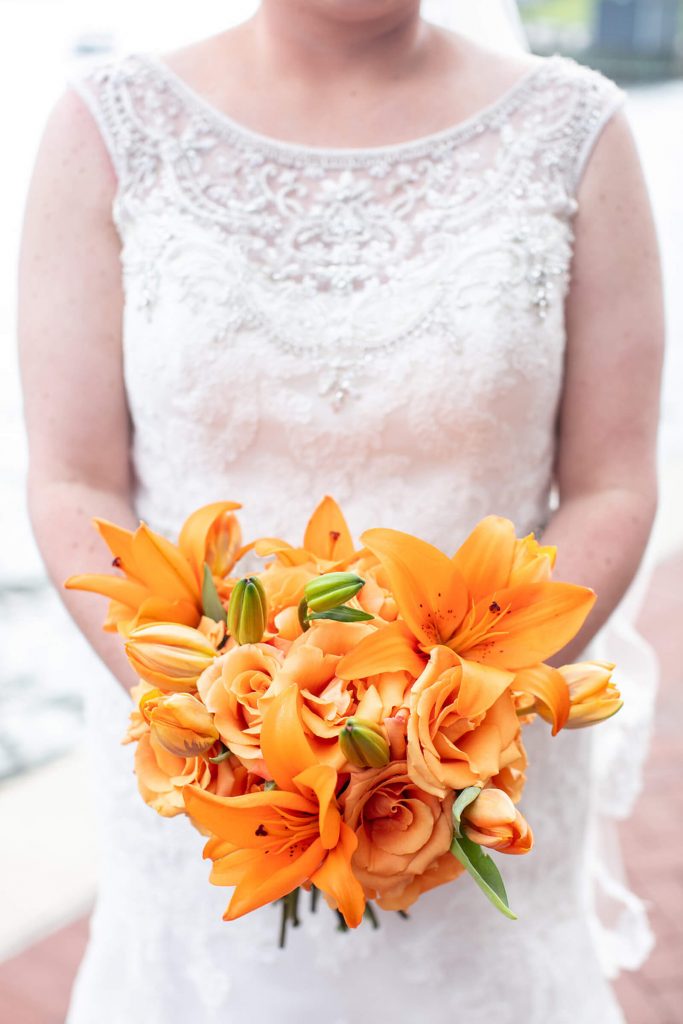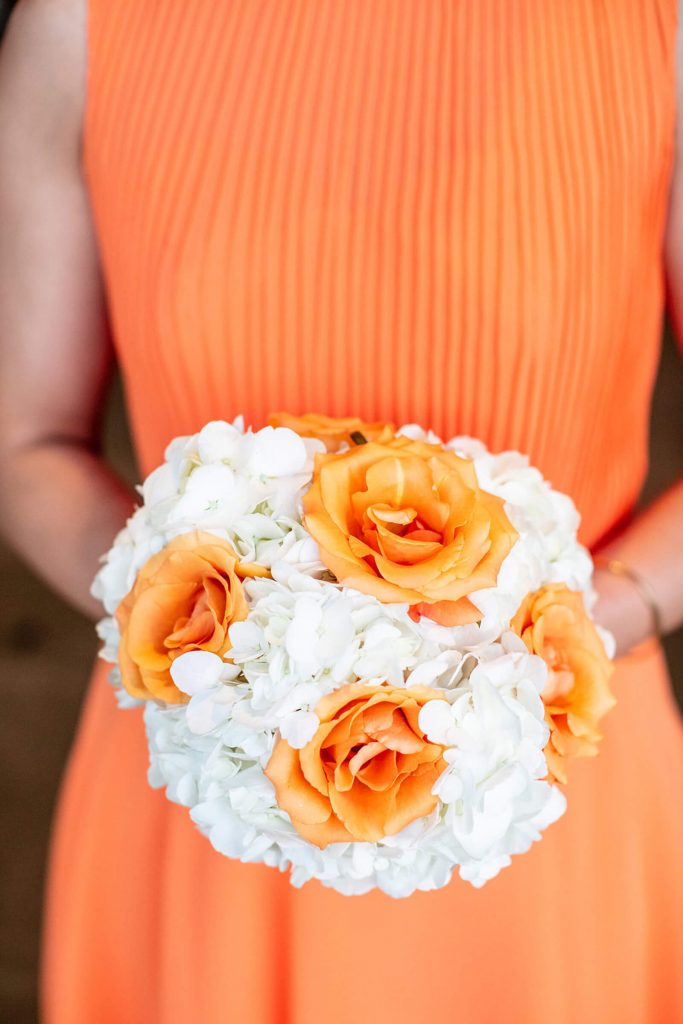 Occupations Office manager of a physical therapy company; HVAC technician 
Wedding date May 26, 2018 
Number of Attendees 150
Number of Attendant: 9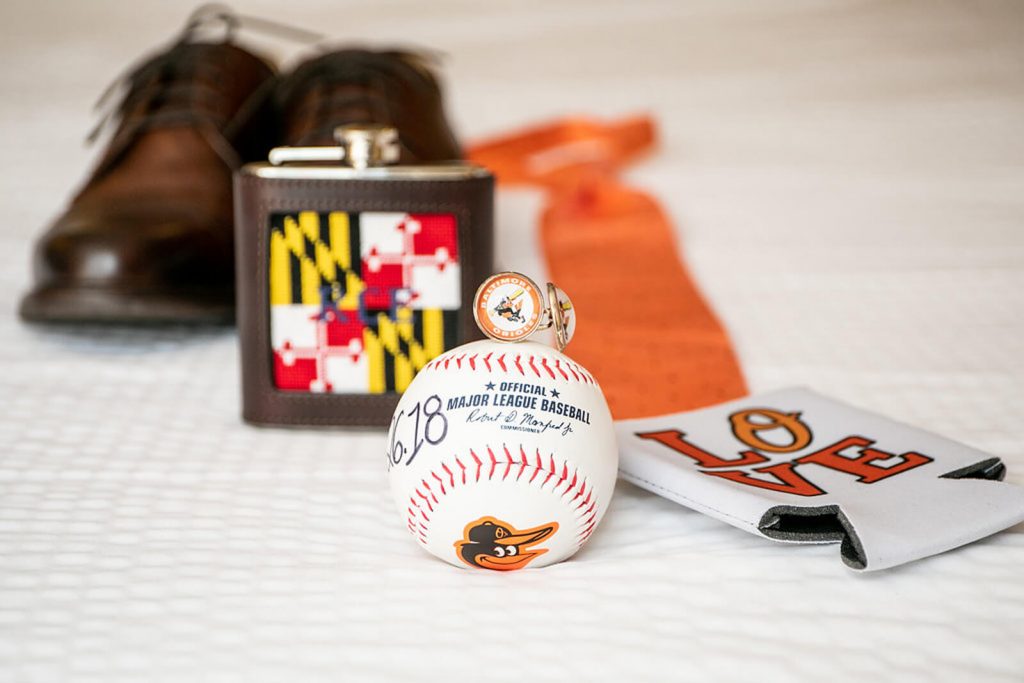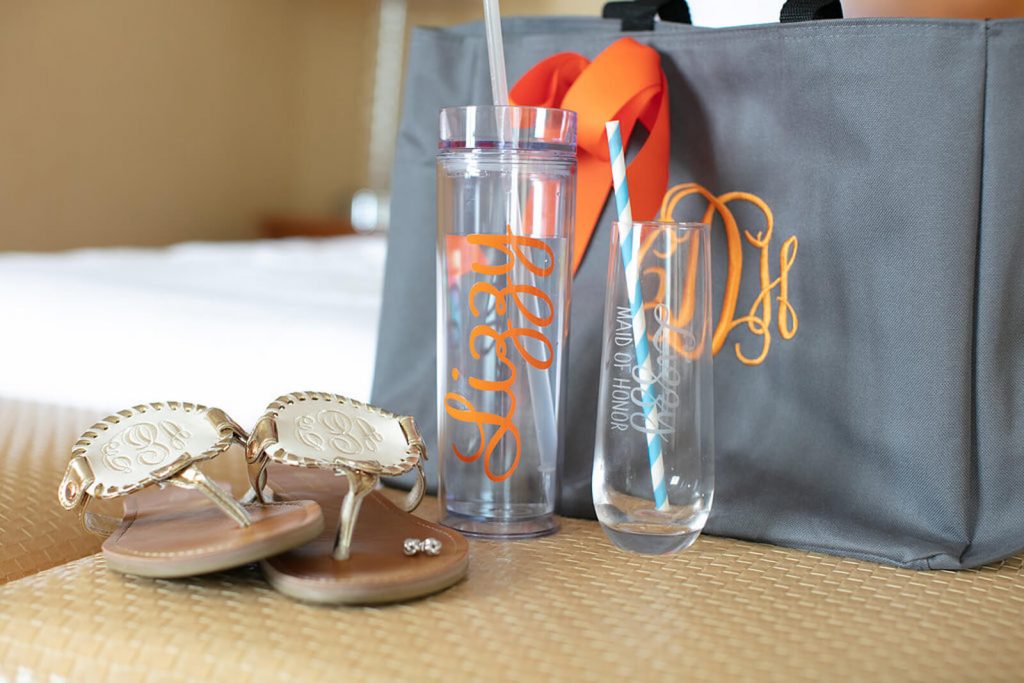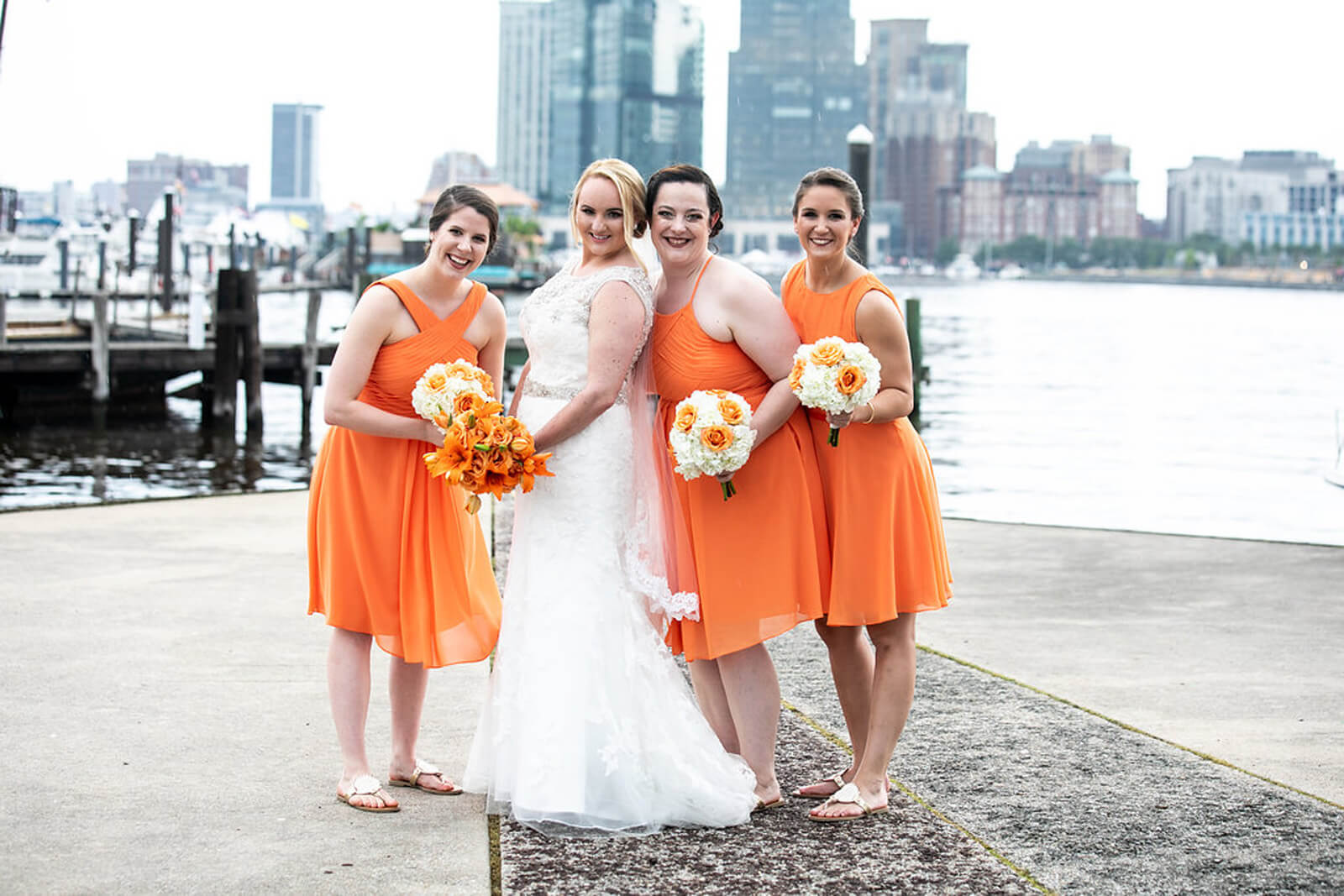 How You Met Ray and Tess first met while they were seniors in high school, through mutual friends, but they had significant others during that time. They hung out a few times but never really enough to form that close of a relationship. After graduation from high school they did not see each other again until the summer of 2011 at an Orioles game while Ray was working as an usher and Tess happened to have seats in his section. They briefly exchanged some Facebook messages because neither of them actually talked to the other at the game. Ray and Tess finally exchanged numbers in the spring of 2013. After a tough breakup for Tess, Ray was the first there to comfort her and make sure she was doing ok. They began hanging out on a regular basis soon after that. They stayed friends for a while, but it was one day while hanging out at Charles Village Pub that Tess realized she was falling for him. Ray took a little longer to catch up. During the summer of 2014, Tess visited Ray often at Orioles games. On September 10, 2014 Ray finally decided to make it official and asked Tess to be his girlfriend. It was only a few days later at Camden Yards—during the Orioles 2014 playoff run—that Tess told Ray she loved him, and he quickly responded back that he loved her too. One dog (another to follow a few months later), two Oriole season plans, two apartments and a house later, Ray proposed to Tess on September 25, 2016 at the final Orioles game of the season.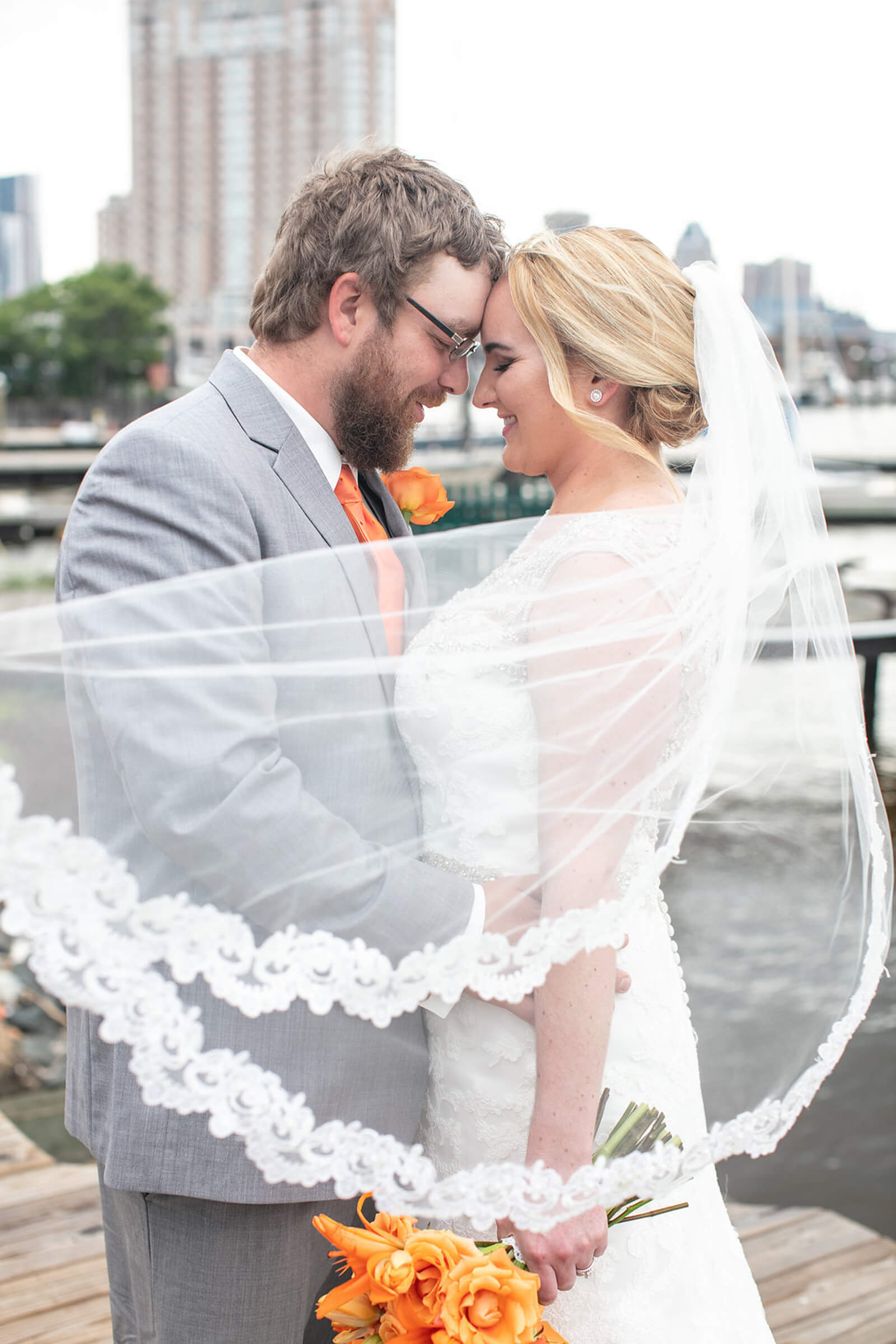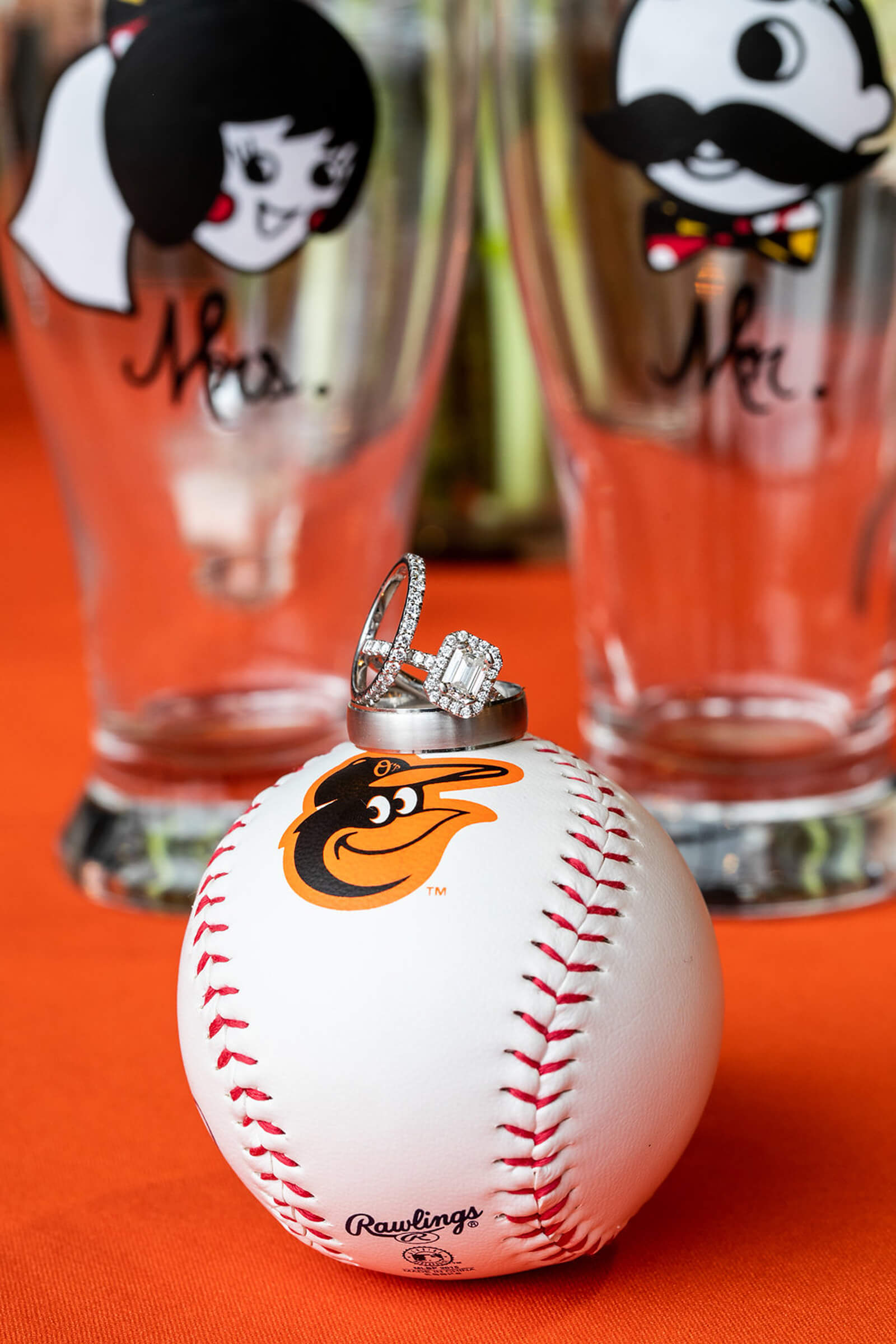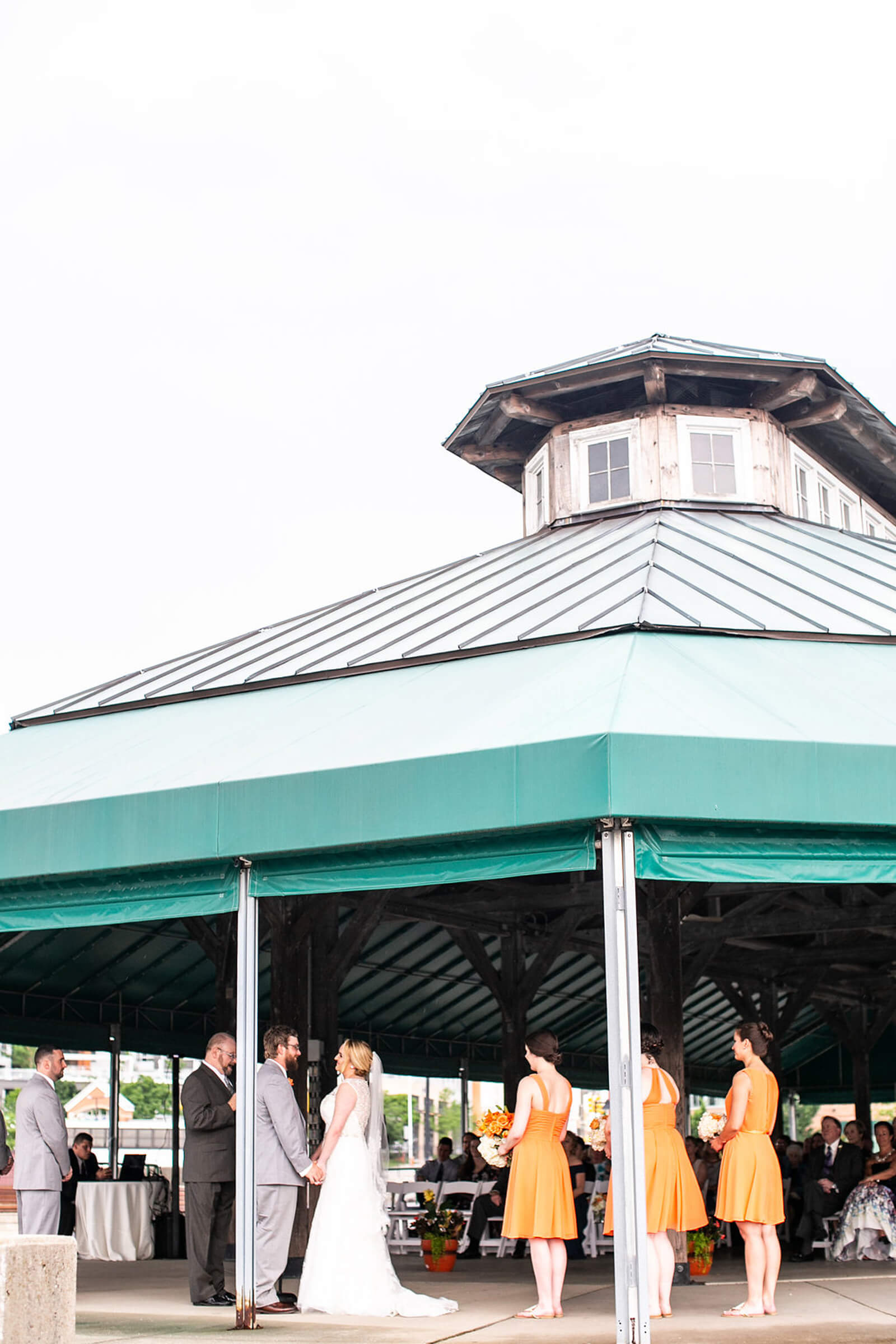 The Engagement On September 25, 2016, Tess and Ray were headed to the last Orioles game of the season. This was the 4th game they'd been to in the past four days so needless to say Tess was tired and out of it walking to the game.   When they got to the security lines at Camden Yards, Tess headed to the security line for people with bags while Ray went to the express entrance (the ring was hidden in his pocket.)  After talking with Ray's sister and cousin, they headed to their seats to talk with the ushers they had grown close with over the past two seasons. At some point during the conversation, Tess felt a tap on her shoulder. She turned around to see her best friend/maid of honor Lizzy standing there with her boyfriend, Mike. Tess got very confused asking "what are you doing here?" while giving them all hugs. After a moment, Lizzy sort of turned Tess around and that is when Ray had gotten down on his knee to ask Tess to marry him. And, of course, she said yes!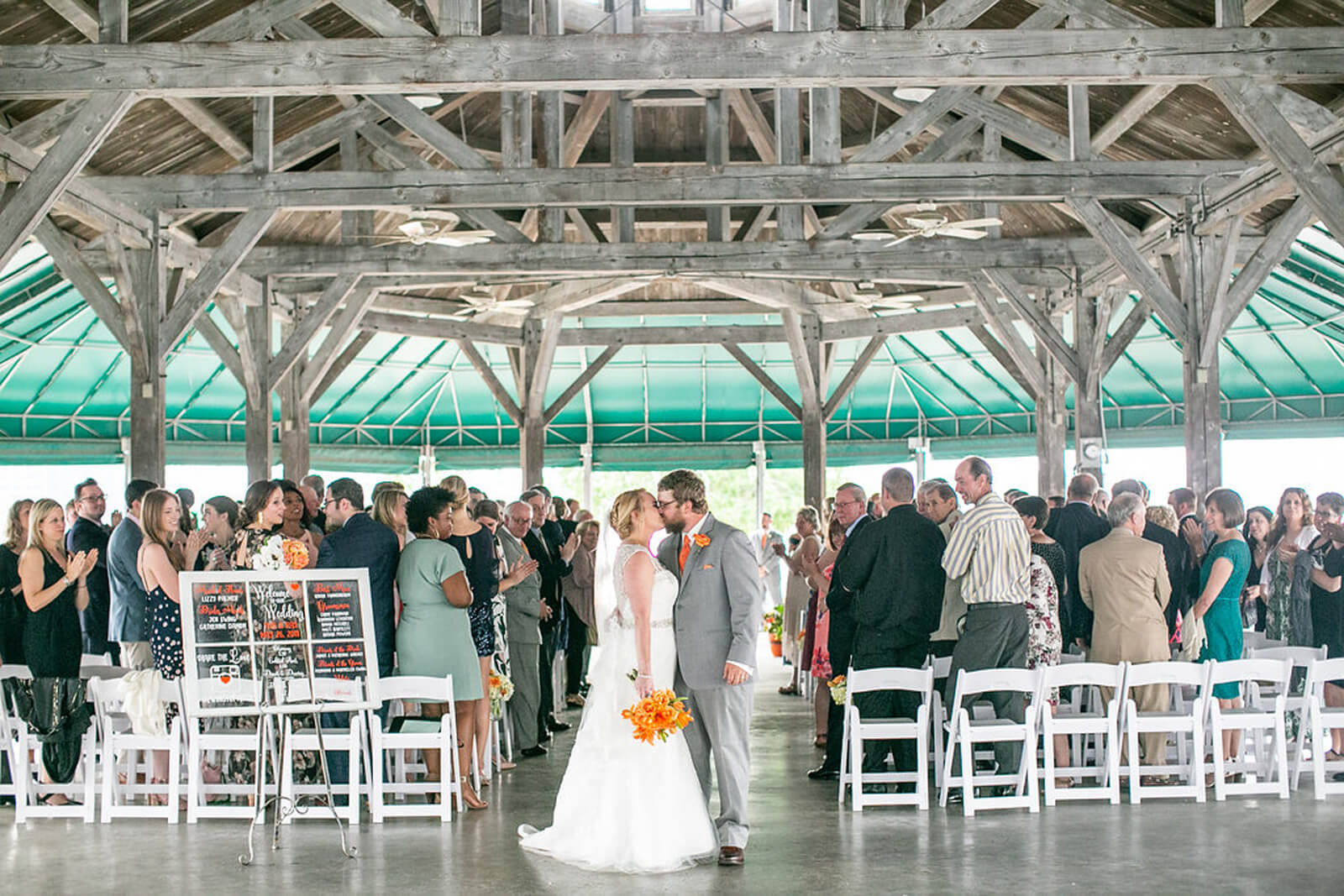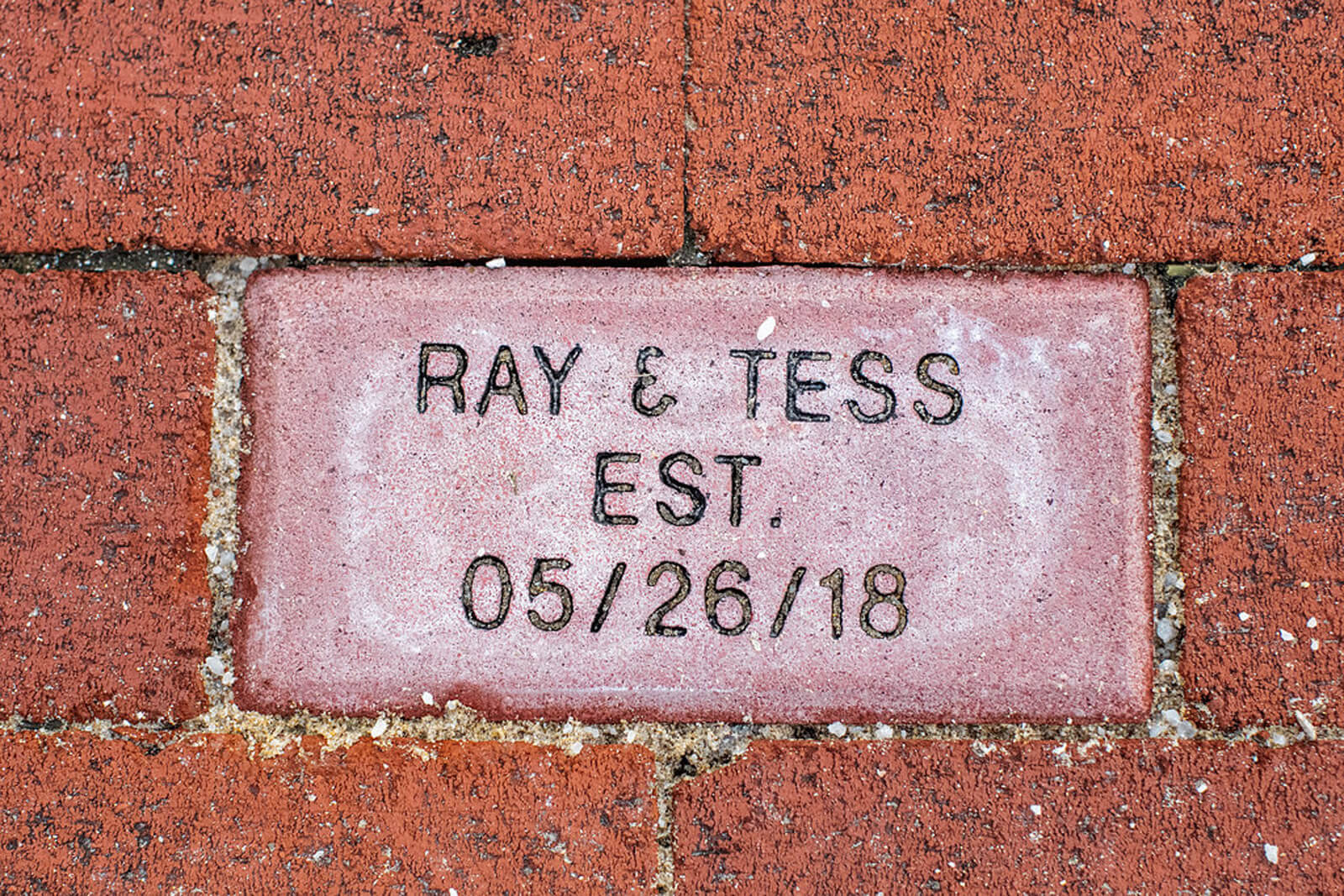 Wedding Design Inspiration We are Baltimore/Maryland all the way. We wanted to incorporate all of favorite sports teams, Baltimore Orioles/Maryland Terps/Baltimore Ravens. We wanted to have all that inspiration without having the logos thrown down everyone's throat. So, we had small details like the orange dresses/accessories for the bridal party. Orange and white florals, and even Tess's orange wedding shoes. We included the Baltimore skyline on the invitation and escort cards. For more Oriole details we had koozies on the bar that said "love" with the "o" being the Orioles' curly "o." All the groomsmen did have the logo on their cufflinks and Maryland flag socks. Ray's mom turned their engagement picture Orioles tee-shirts into pillows that were in our seats at our sweetheart table. Pictures from our engagement shoot on the field at Camden Yards was also framed around the venue.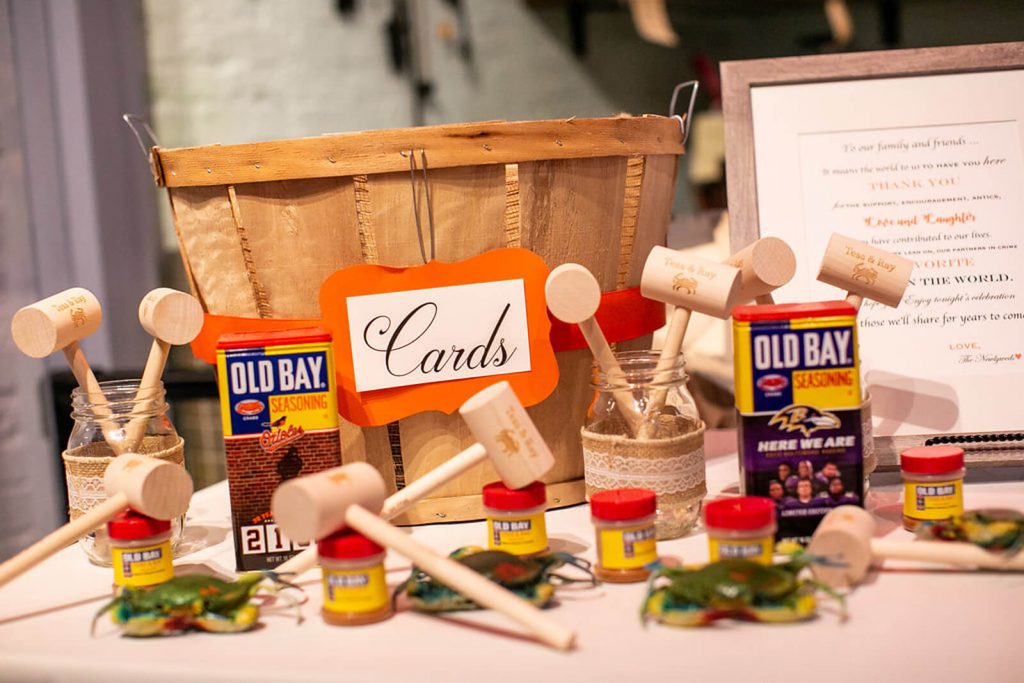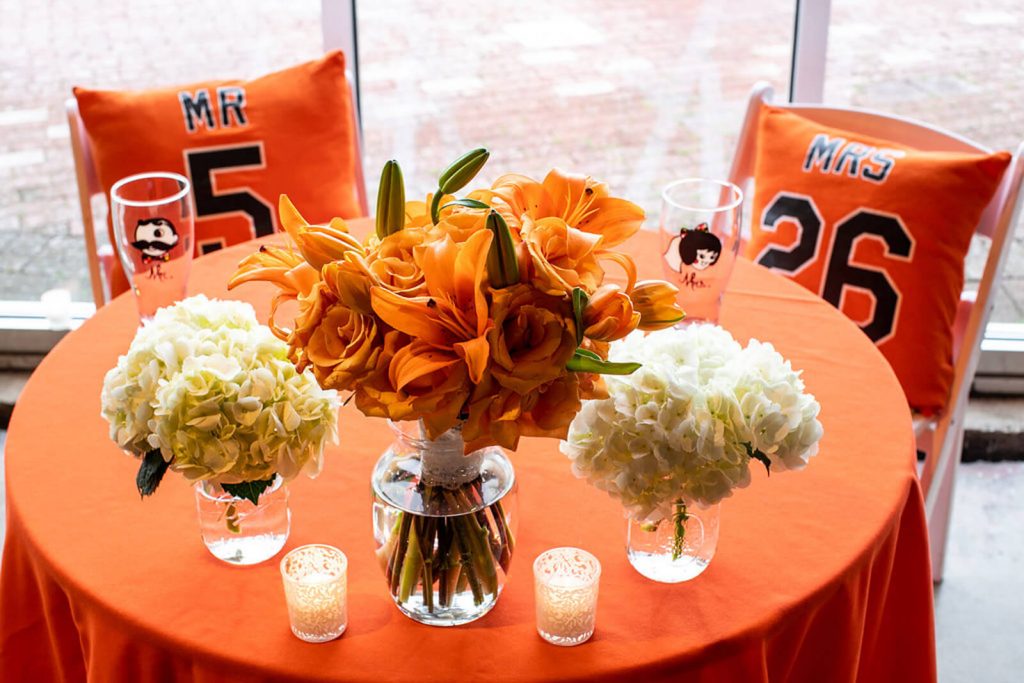 What Was Unique and Special About Your Wedding Day Everyone talked about how much they loved our O(Orioles)range crush bar. The line there was longer than the actual bar. The Baltimore Museum of Industry has a theatre that played the "Orioles Magic" DVD (one person missed the ceremony because he was too busy watching it).
Favorite Detail Tess: Besides marring my best friend, every speech included our love for the Orioles and how without the team we would probably not be together. My favorite detail was the escort cards I spent hours on. Individual mini Old Bay cans—while not Orioles related still Baltimore themed.
Ray: Besides marrying you…? I guess the crush bar, does that count as a physical detail? If not the Baltimore skyline behind us during the ceremony.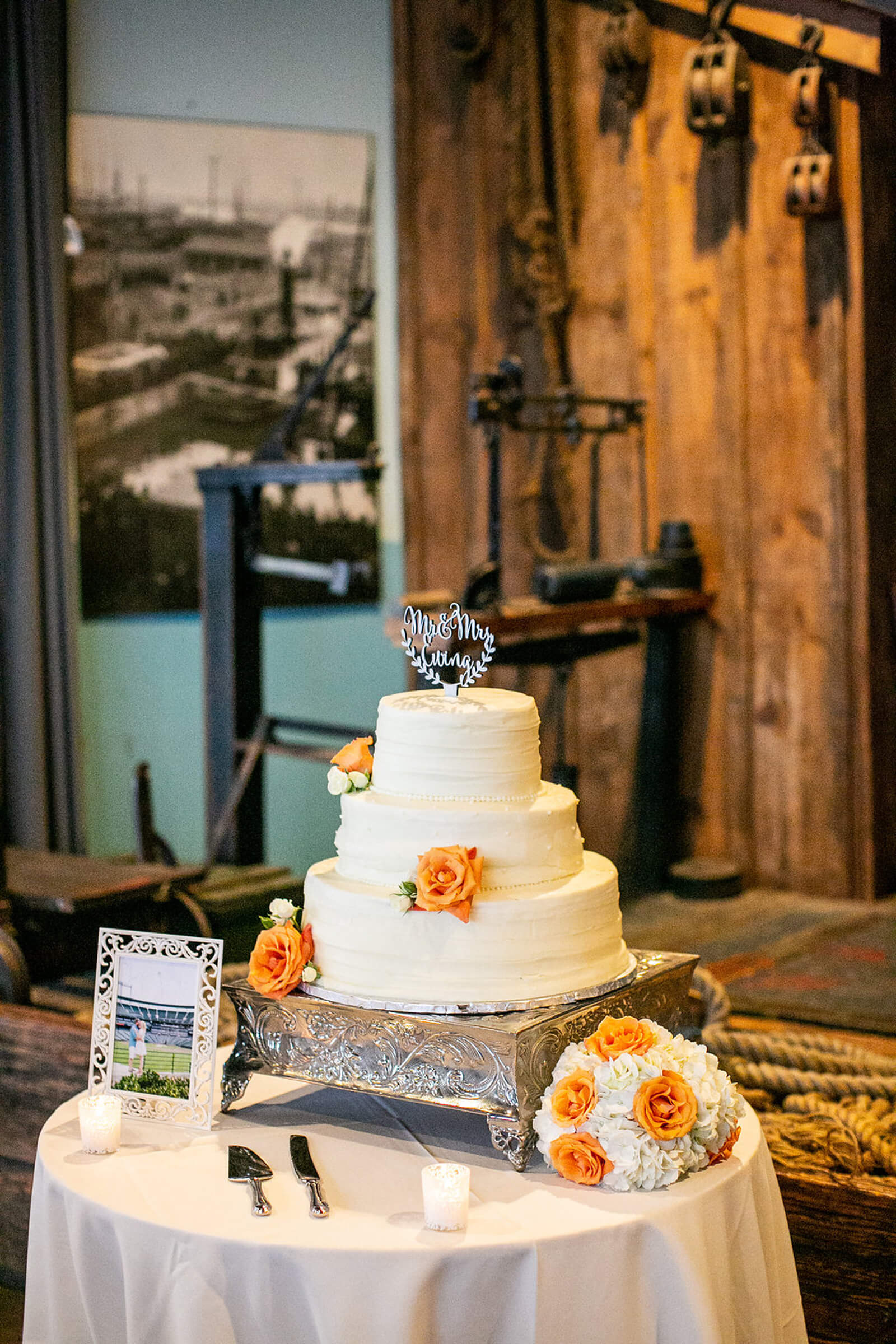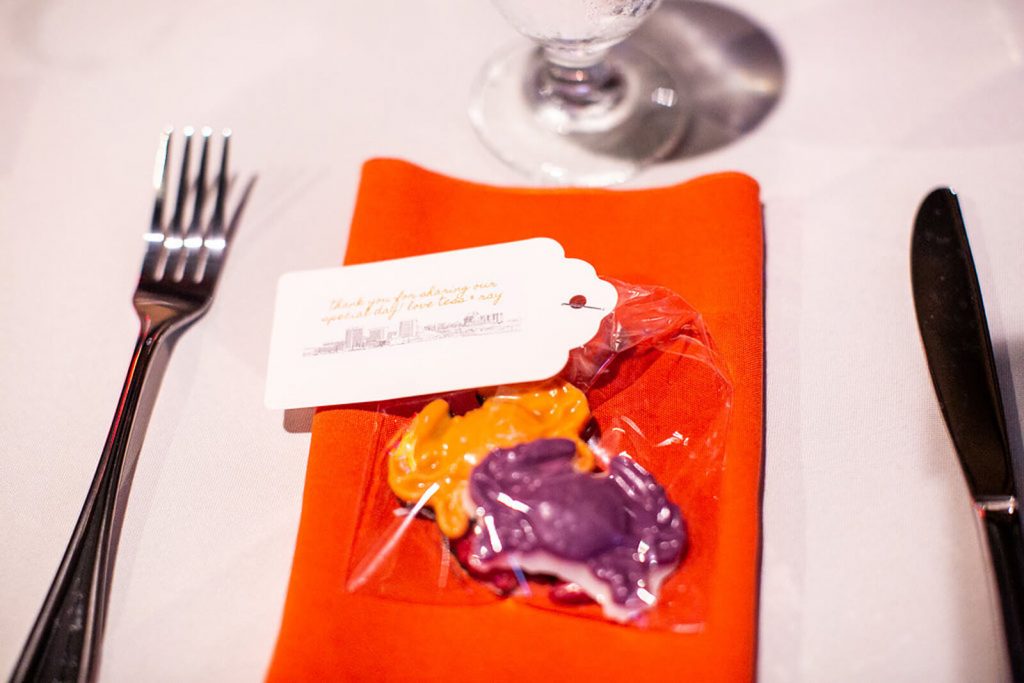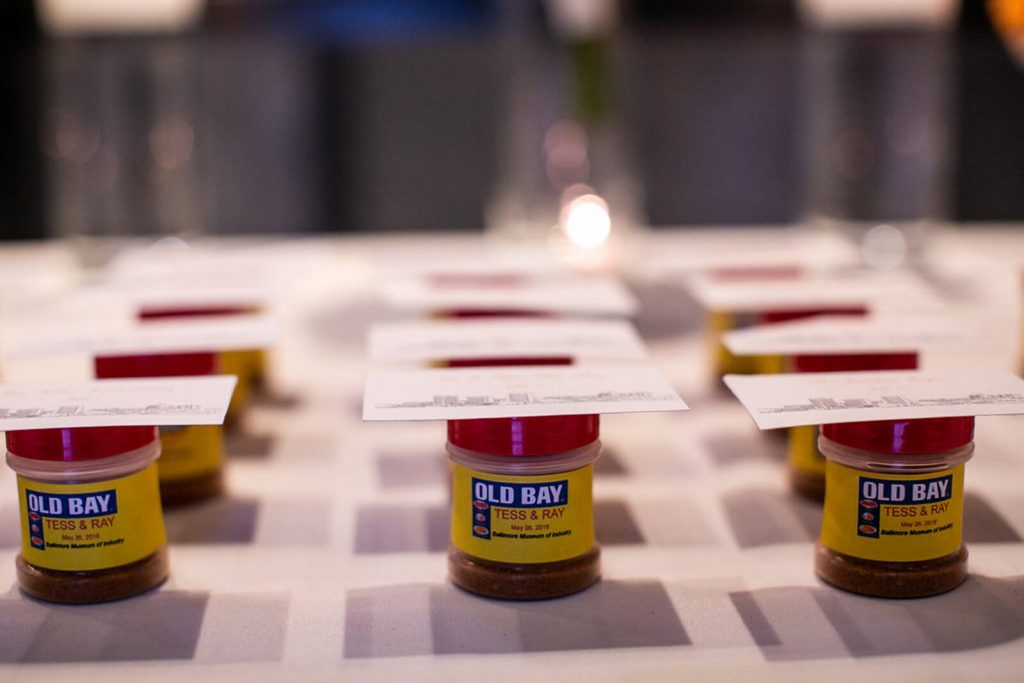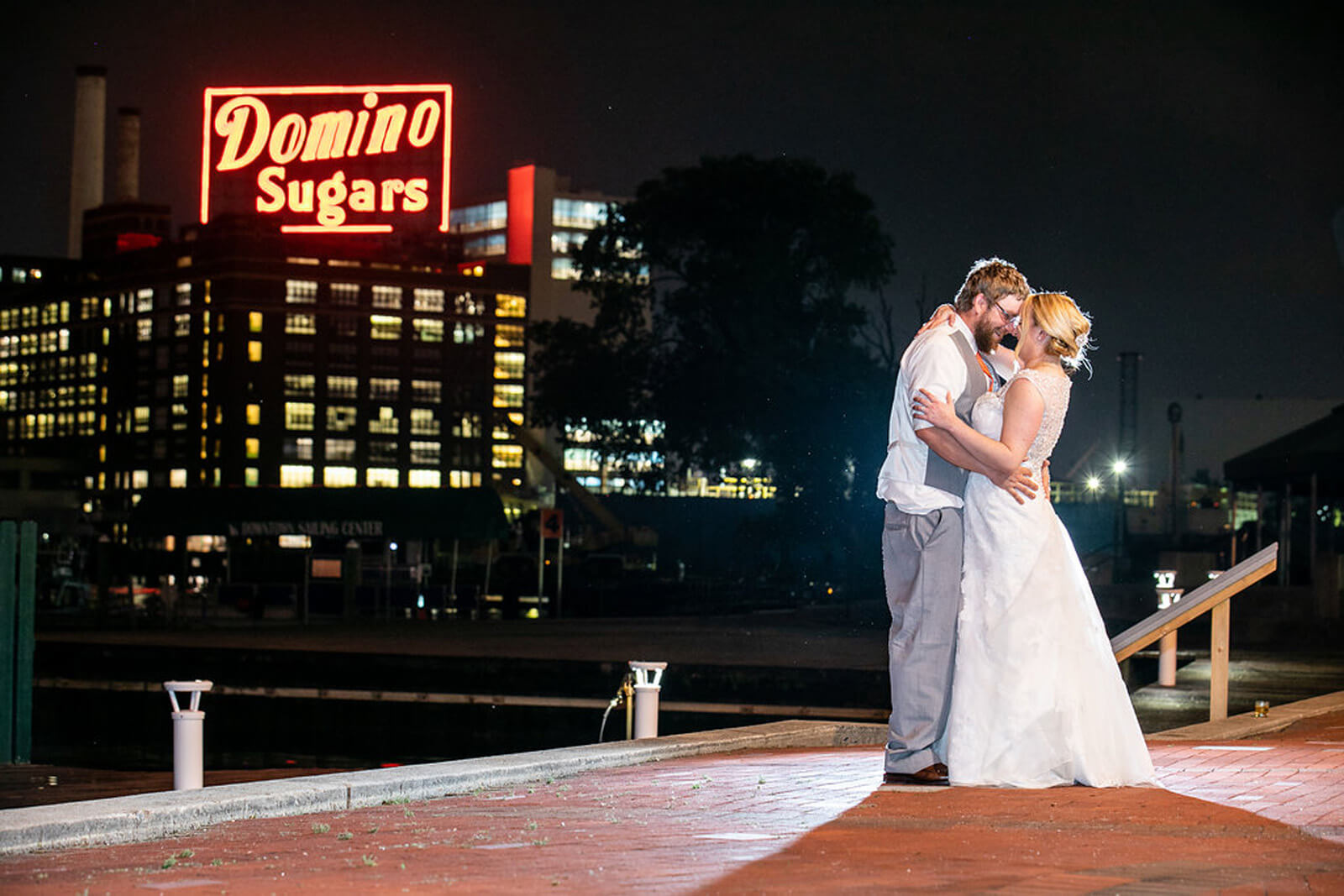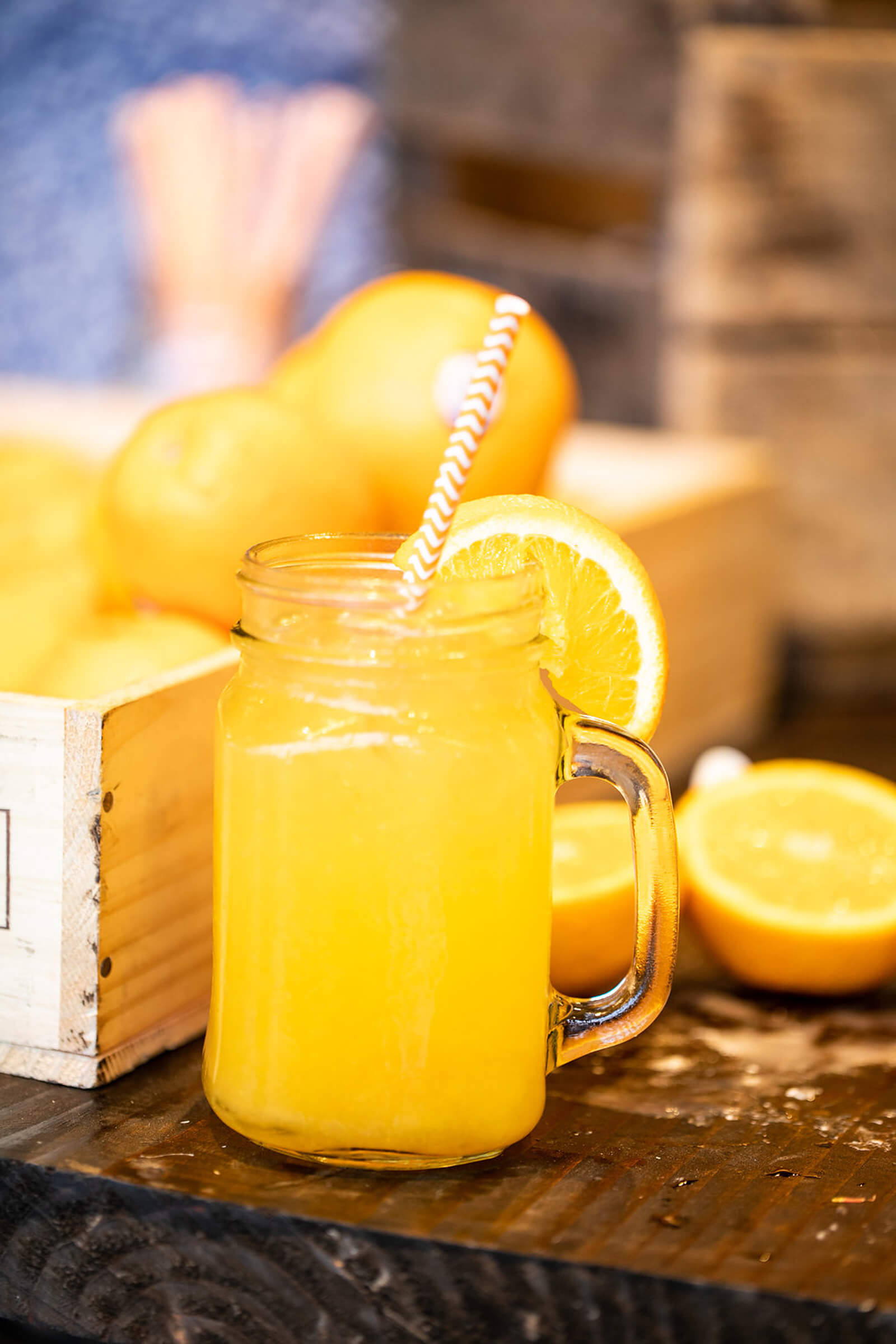 Most Unexpected Event On Your Wedding Day Rain. While everyone tells you to plan for it I really tried not to think about it. Let's say I had my only bridezilla moment when it came to the changes that would have to be done with the ceremony and cocktail hour not being able to be outside.
Piece of Advice Just go with the flow even if something like rain is thrown onto your day and messes up everything you imagined. It's not worth the stress and it will all turn out to be the best day of your life.